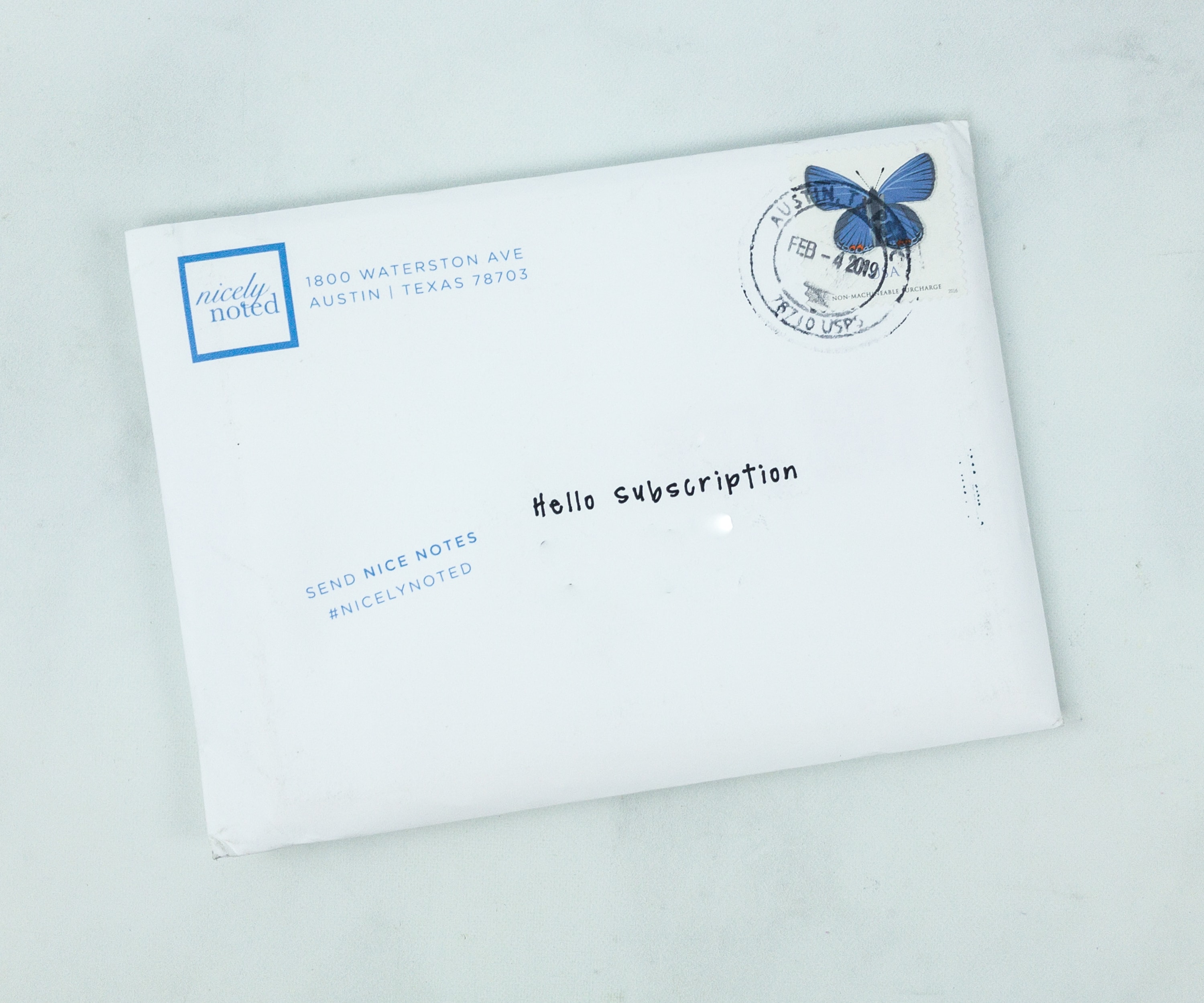 Nicely Noted is a monthly greeting card subscription. With every mailing, you'll receive a collection of handmade letterpress cards plus the stamps to send them. This is art to give away, not to keep! This subscription is absolutely perfect for anyone who wants to start (or continue) sending letters in the mail to family and friends.
DEAL: You can get 20% off from your first month by using the code NICE20.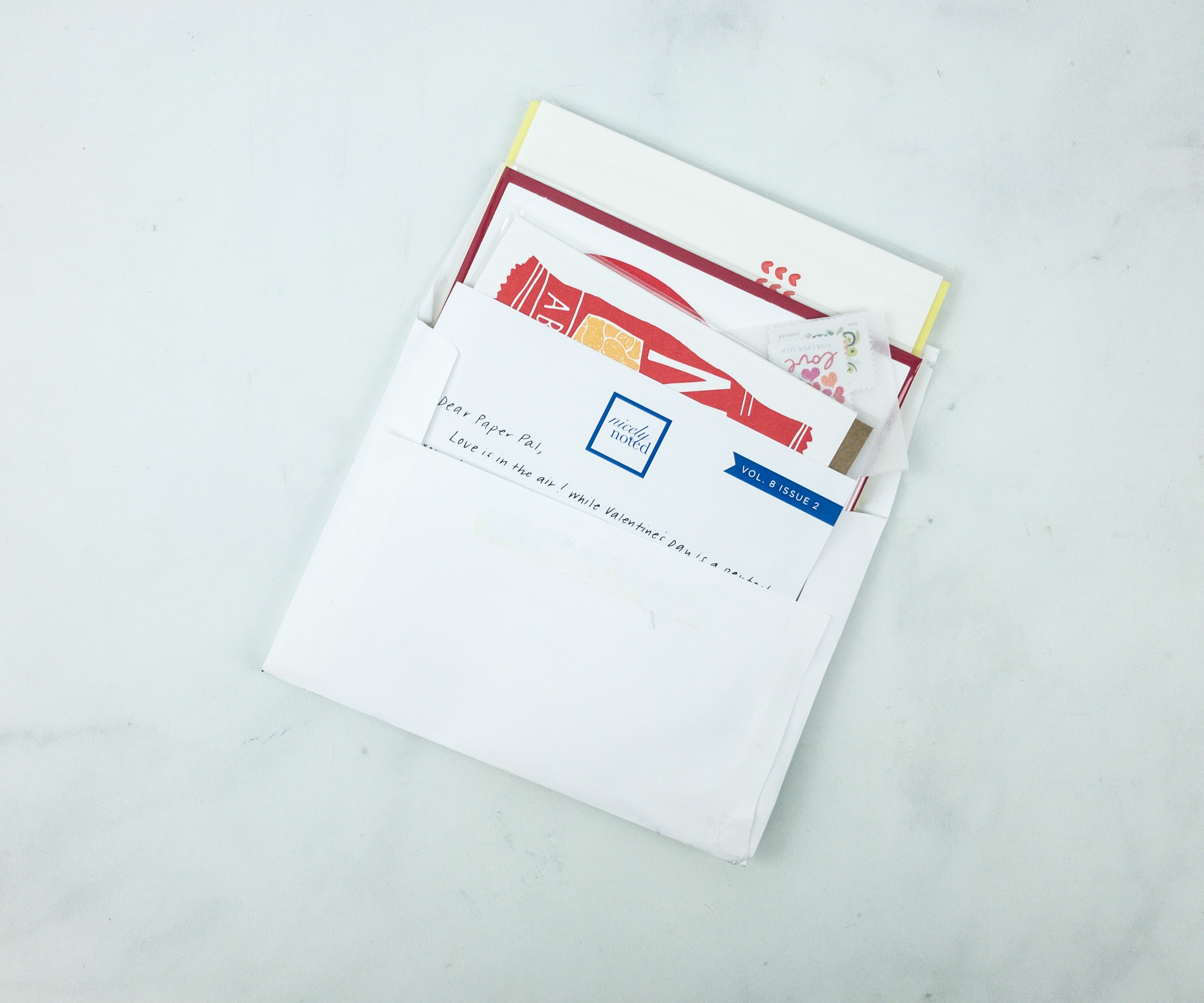 The packaging is simple, but what's important is that the items arrive in great condition. Everything fits a small white envelope.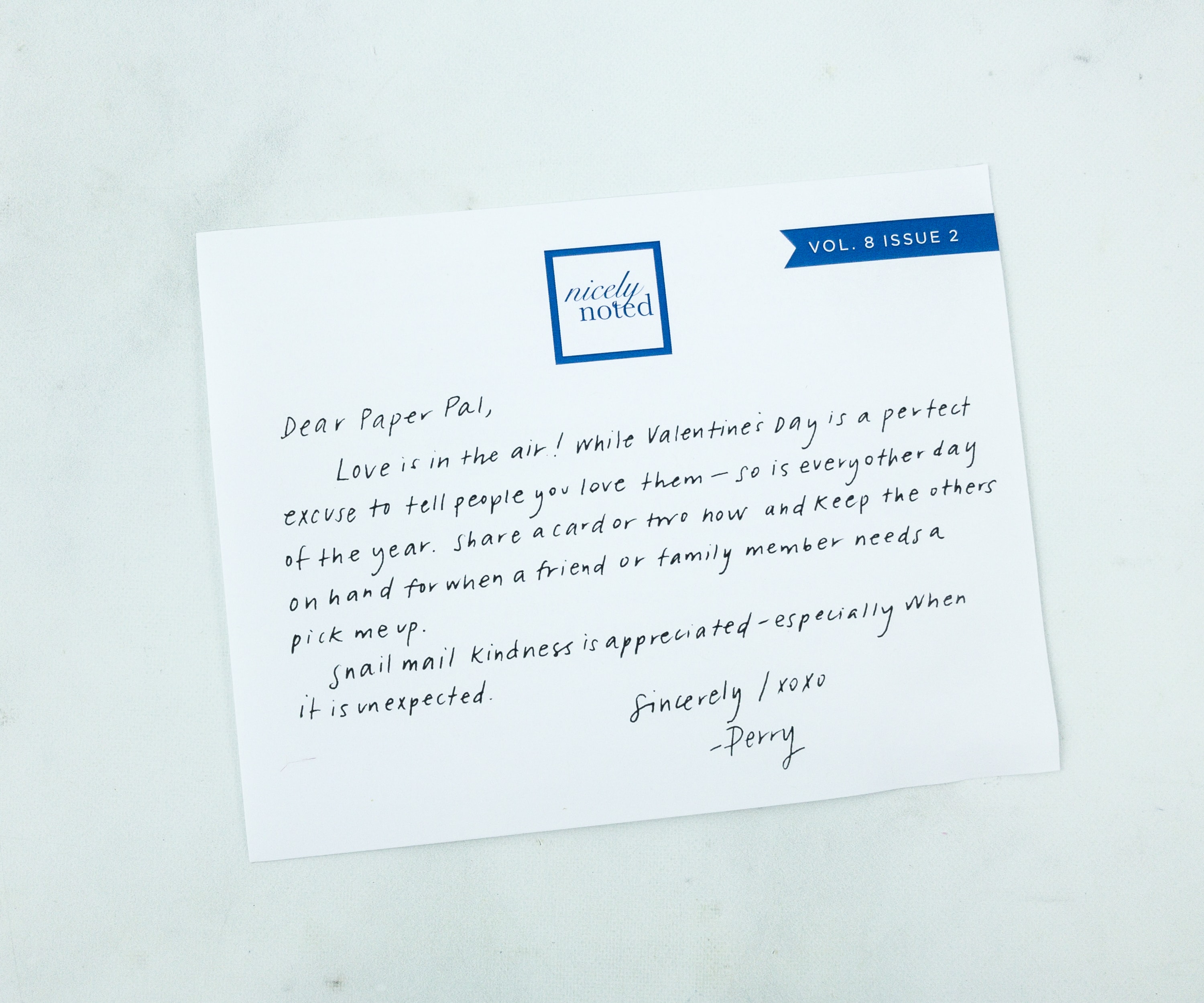 There's a letter from Nicely Noted!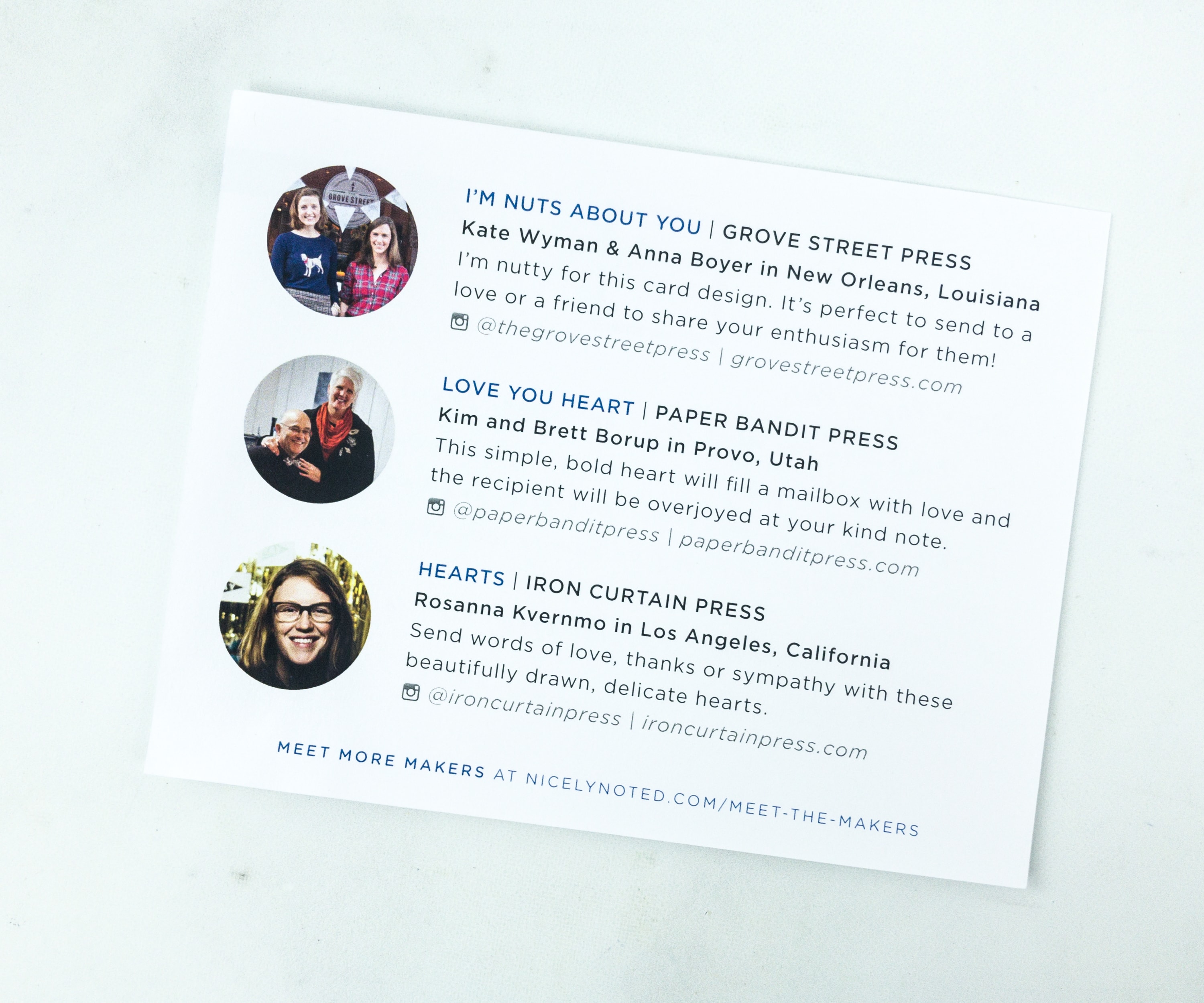 The card features artists behind this month's collection of letterpress cards. It's nice that Nicely Noted introduces their artists and the story behind them too.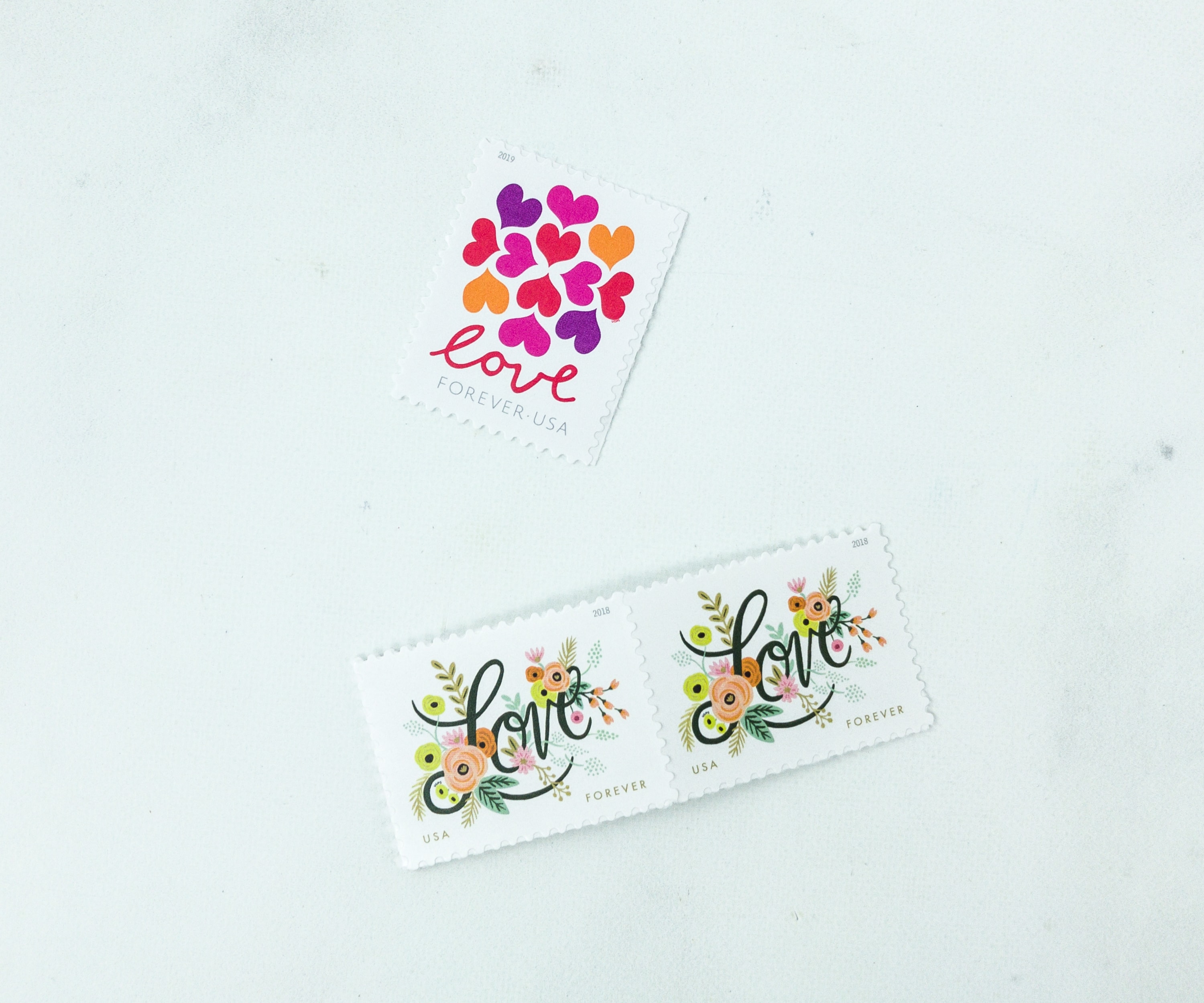 Mail Stamps. With every mailing, you will receive 3 stamps that you can mix and match with the cards.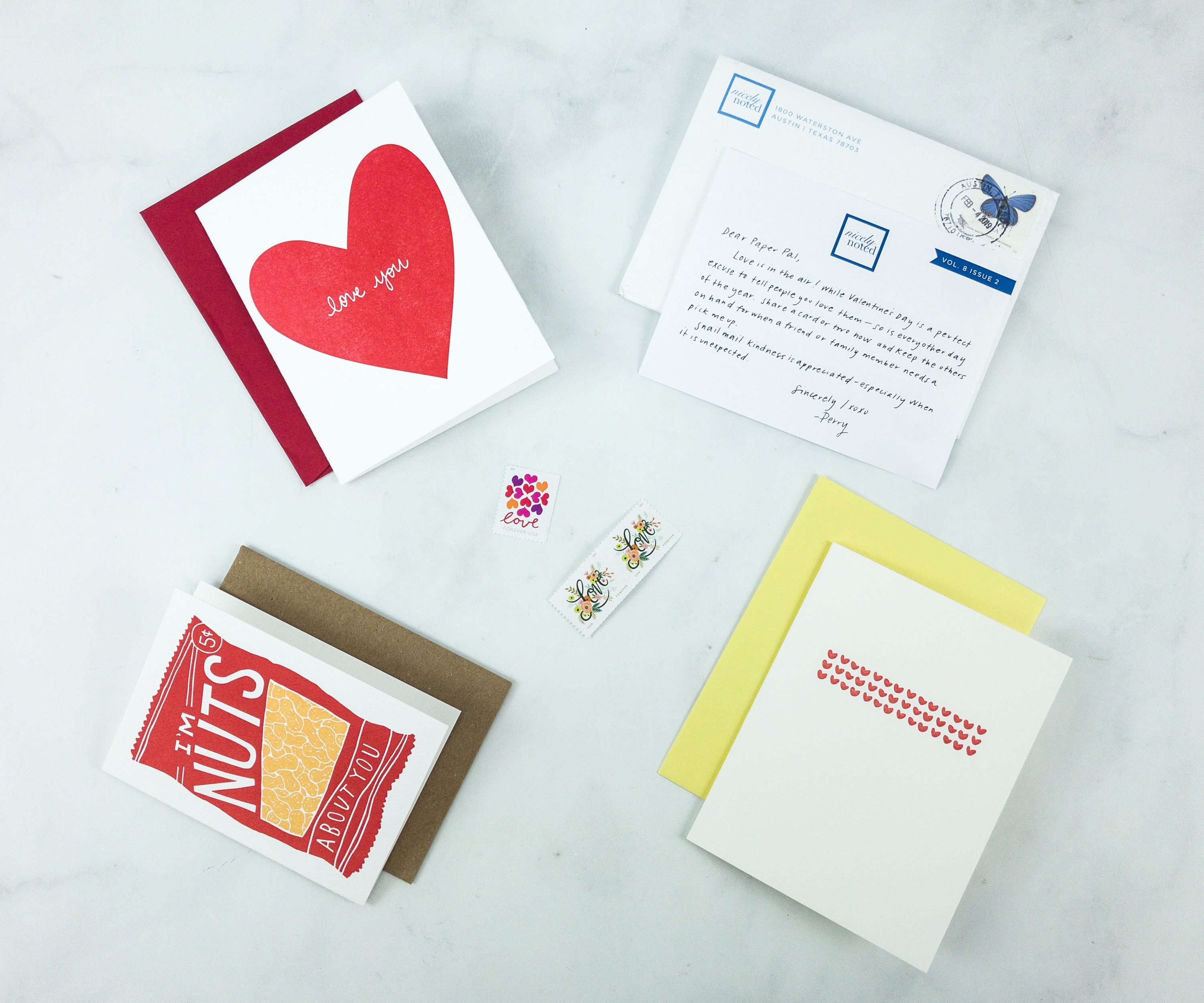 Everything I received this month!
Each card goes with a matching envelope. Nicely Noted and the publishers' logos are also printed at the back.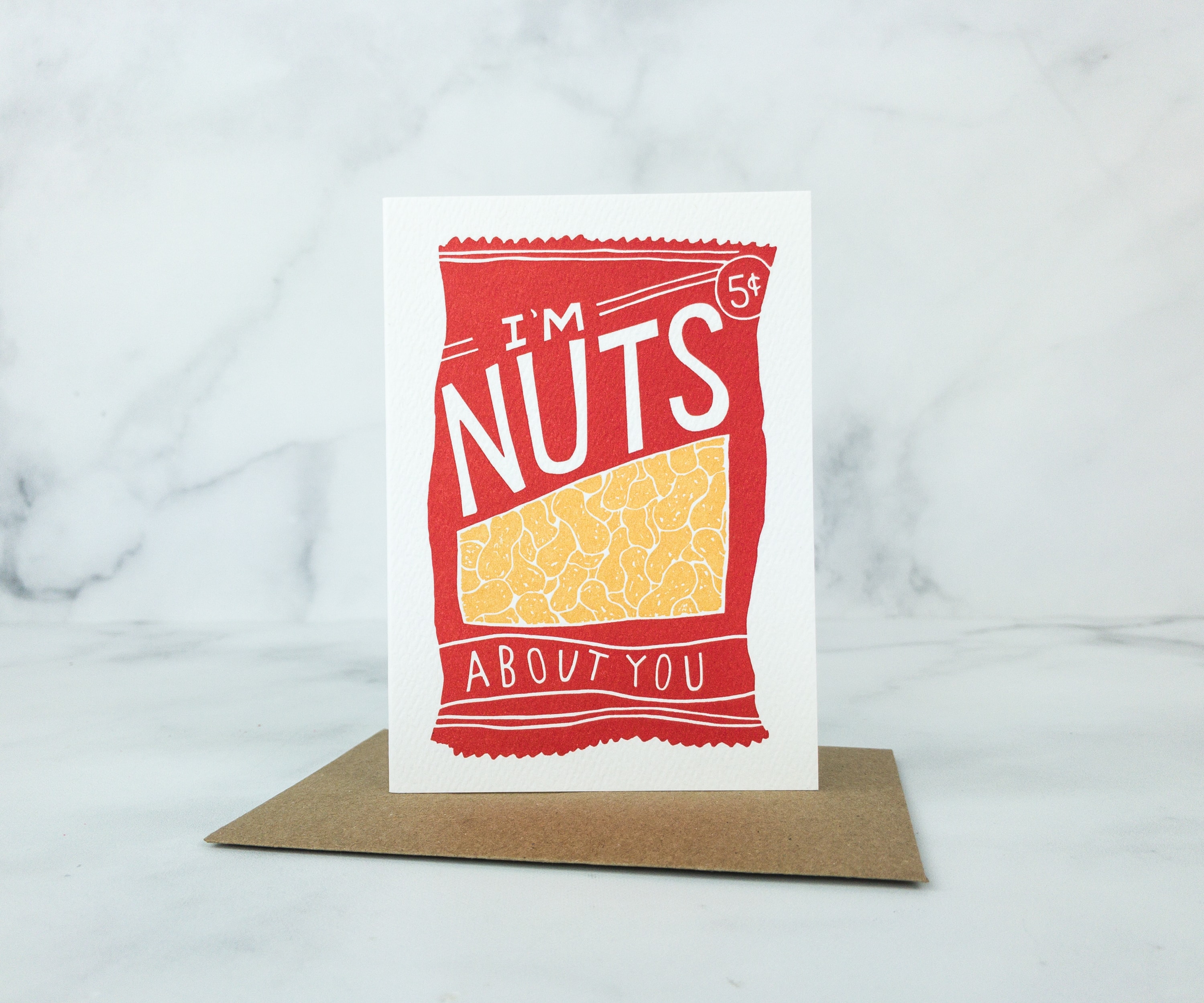 The Grove Streets Press I'm Nuts About You Card ($5) That special someone will definitely go nuts upon receiving this cute card. If this doesn't make them smile, then I don't know what will.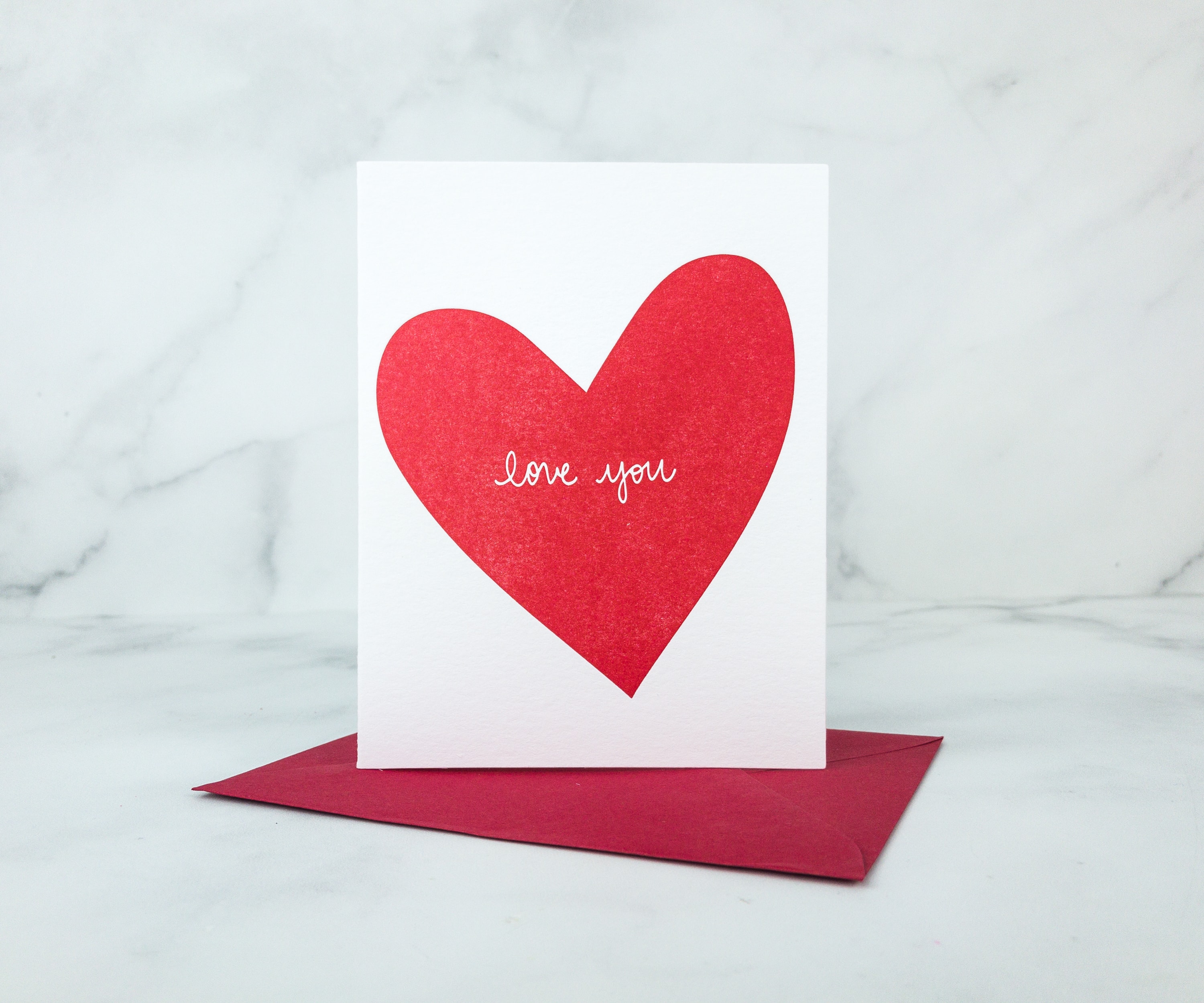 Paper Bandit Press Love You Card ($5) A person of few words? Say no more! There's no better way to send love this Valentine Season than by this card. It's simply done but nice.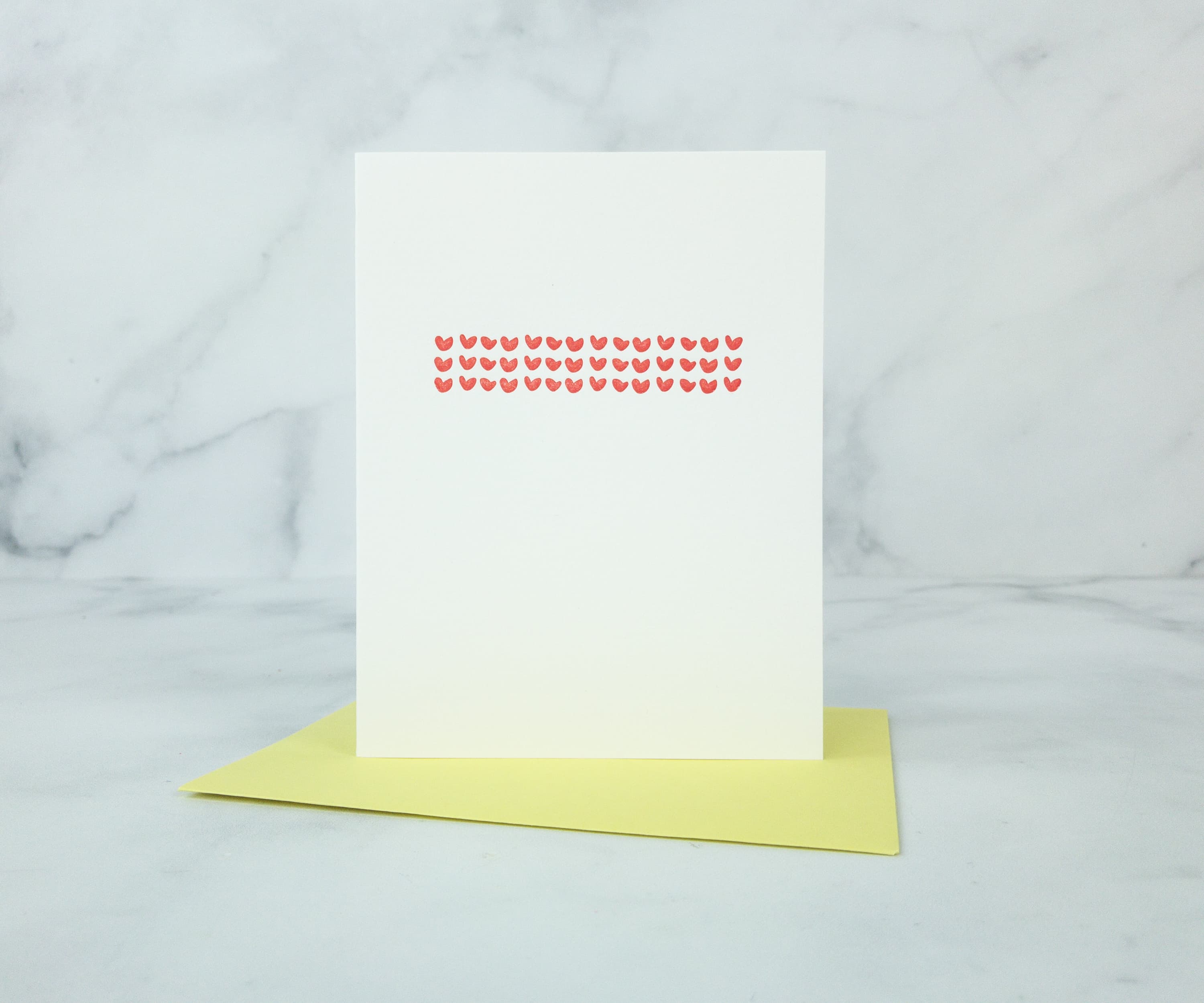 Iron Curtain Press Hearts Card ($5) Ideal for minimalists, this card is designed for any occasion. It's not so lavish, but oh so "love-ish"!
I would definitely go for these cards especially this love month or when I feel the need to make someone smile. I love that the designs are not so over the top, but stays on point. Nicely Noted can convey any message in a simple, yet warm way. On top of that, the stamps and envelopes included in the package give it a nice final touch. I can't wait to gift them!
What do you think of this month's cards?