MorpheMe is a monthly makeup brush subscription that promises at least $30 worth of Morphe brushes each month for only $19.99. This is a great way to quickly build up your brush collection! You can sign up for a 1, 6, or 12-month subscription and all subscriptions automatically renew until you cancel.
DEAL: Use this link to get a free brush with any MorpheMe subscription plan. You'll also save $10 on a 6-month plan or get a free month ($20) with an annual subscription!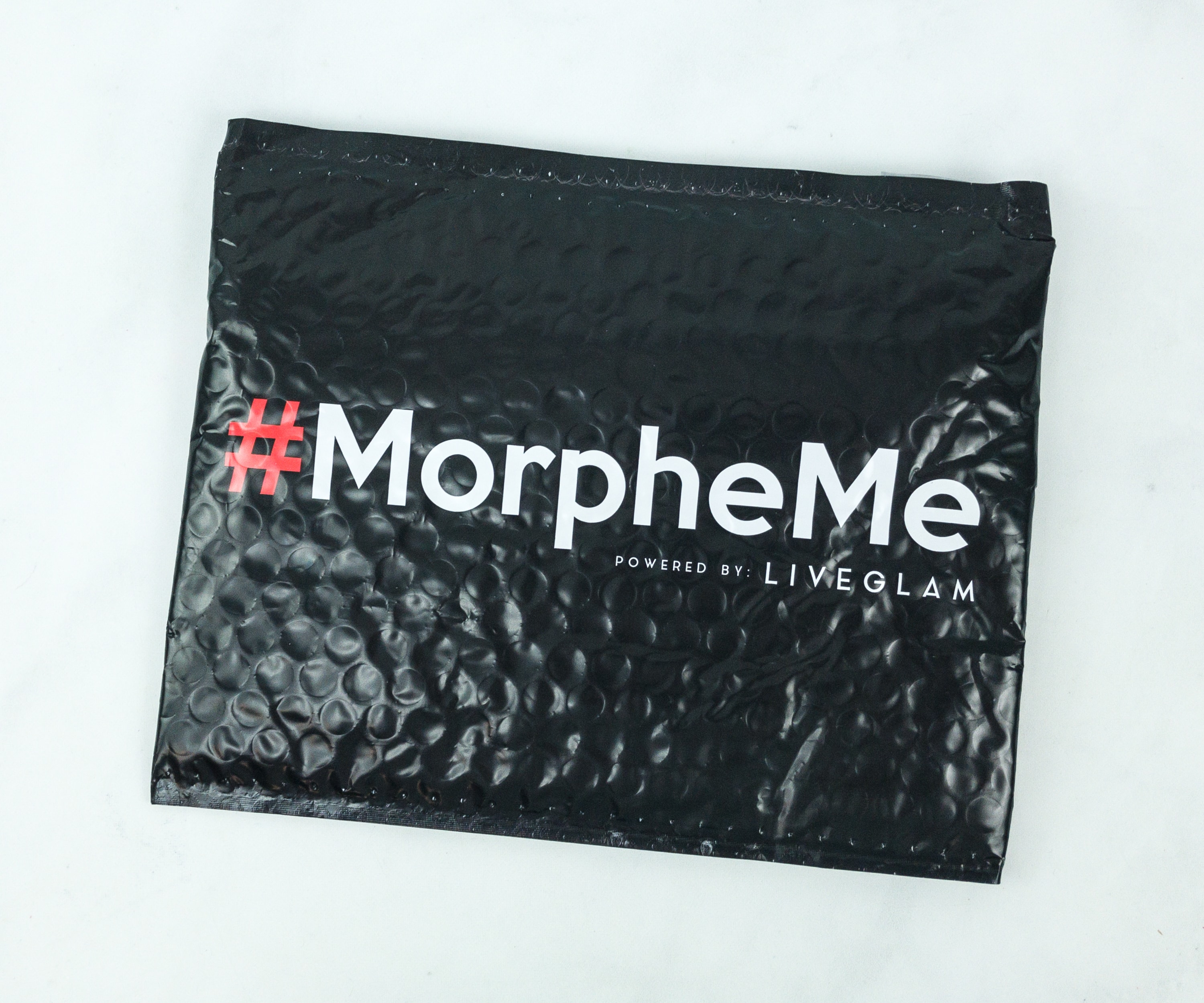 The brushes arrived in a padded mailer. MorpheMe sends 3-7 brushes per month and they state that the total value will be at least $30.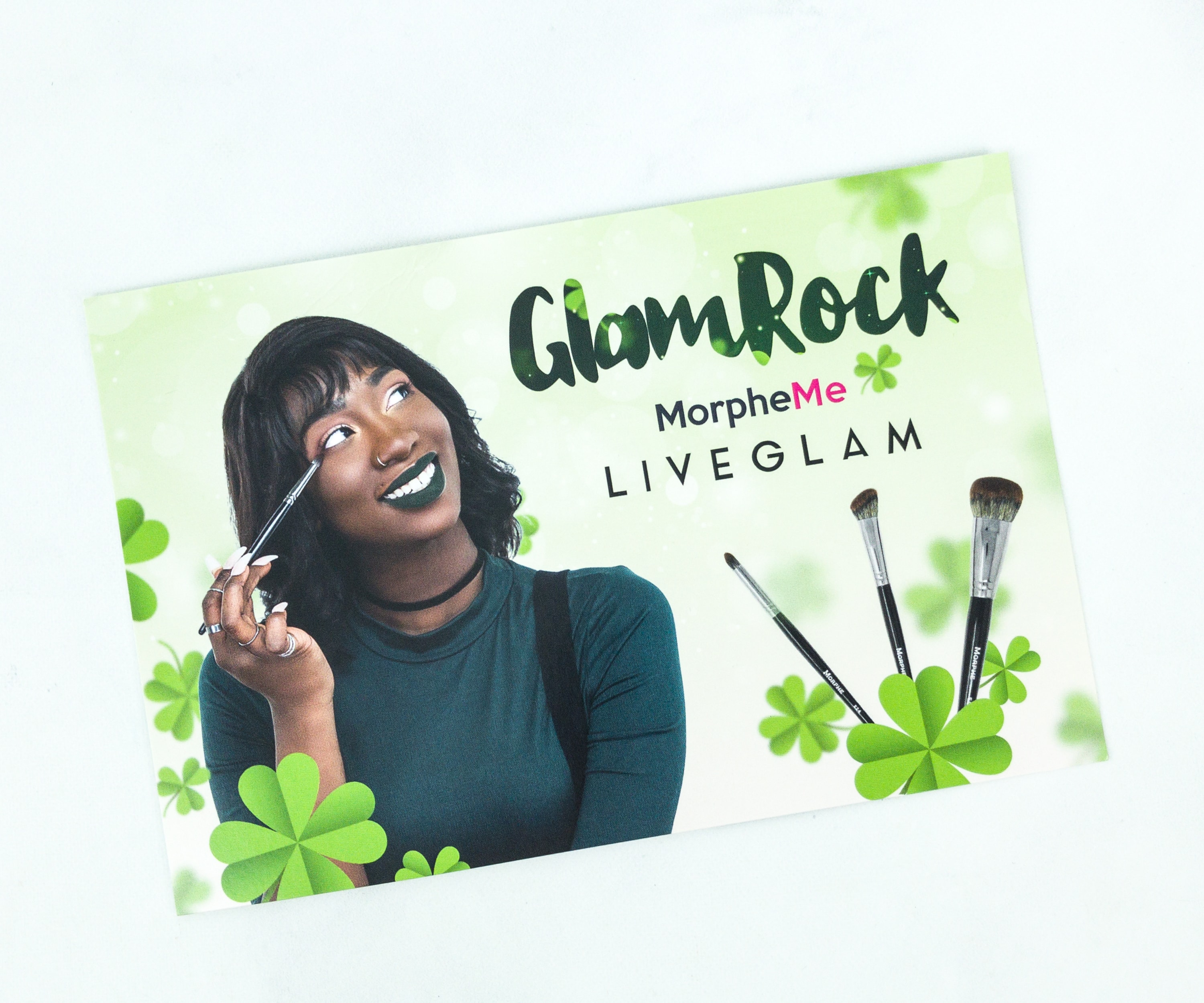 This month's theme is GLAMROCK.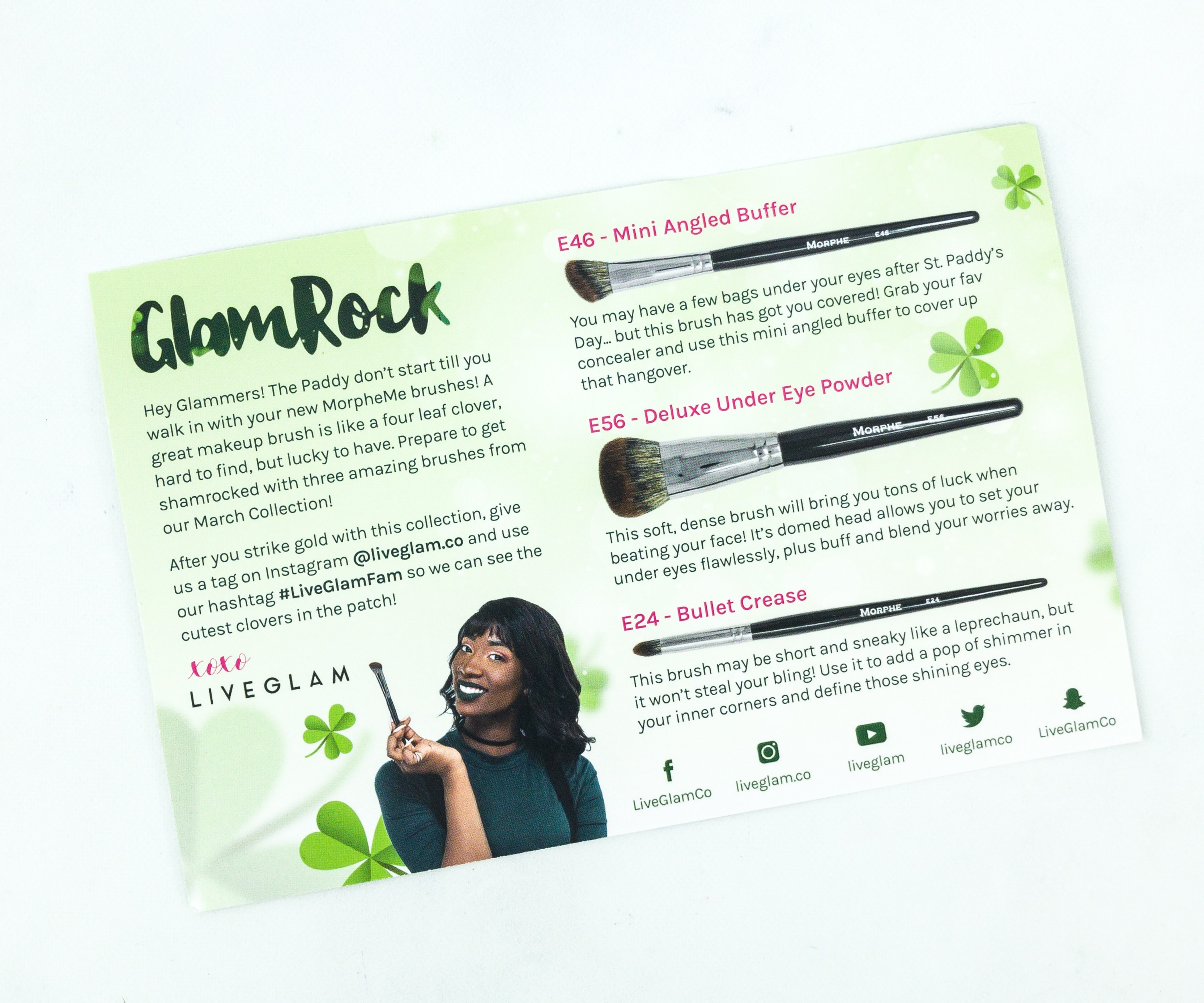 There's also a short message from MorpheMe. They offer a rewards program and you can exchange your points for extra brushes, makeup, etc. The flyer showed which brushes were in this shipment and featured a hint about using them but you have to go to their website for the full details. LiveGlam also puts out a monthly video on their blog that shows different ways you can use your monthly brushes. They are really good at demonstrating that each brush can have multiple uses.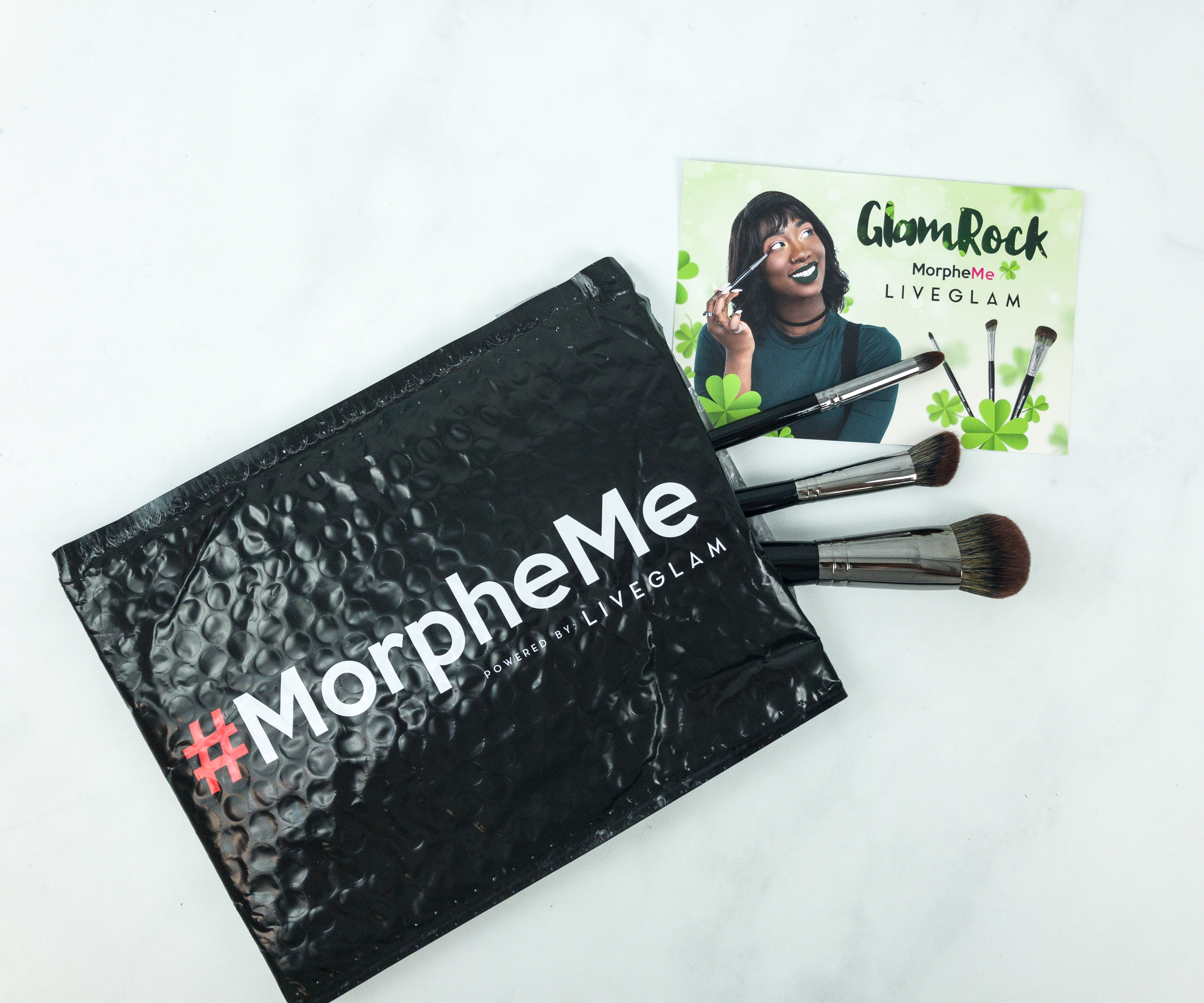 All the brushes from March 2019 MorpheMe!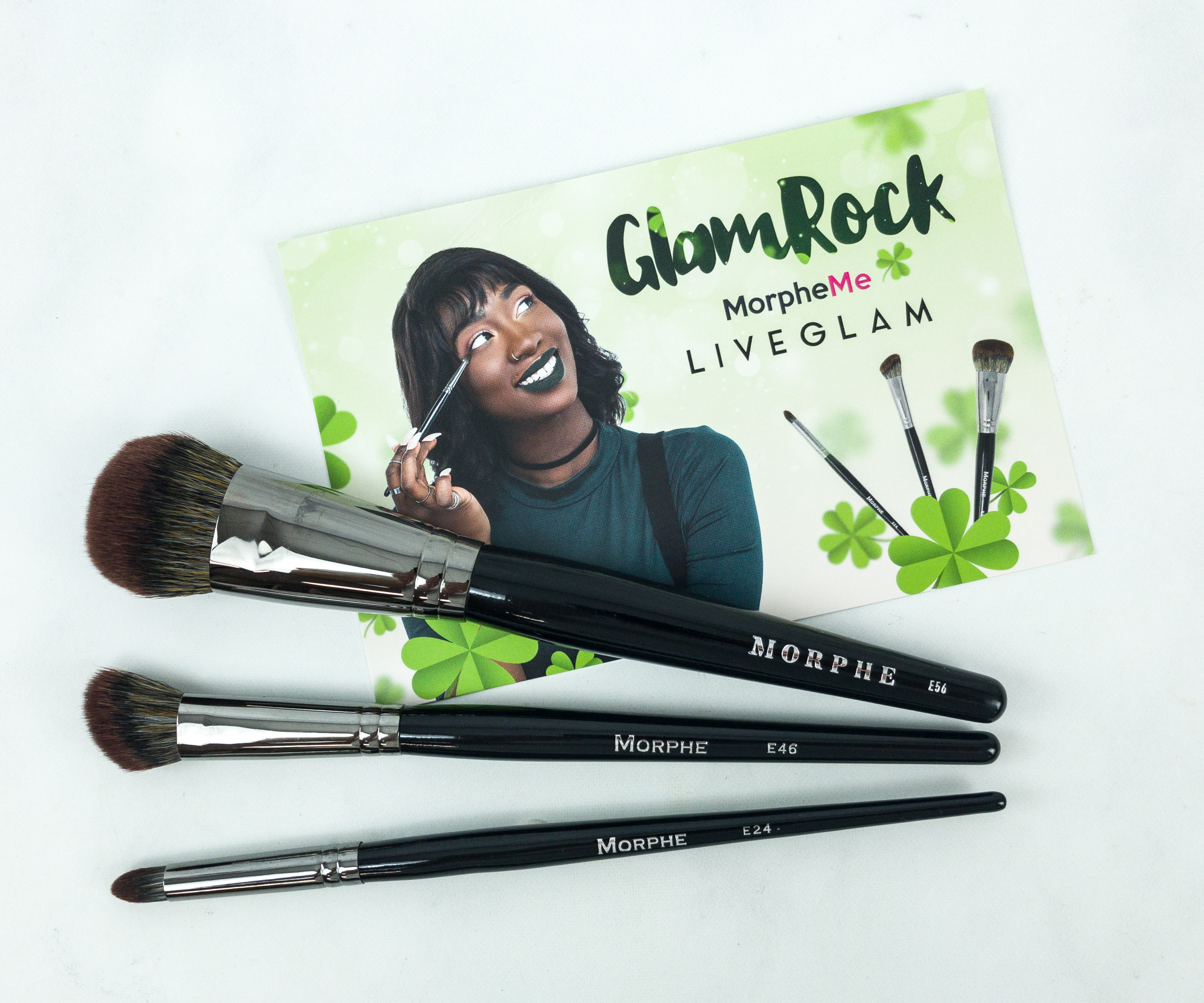 Three power brushes in one pack!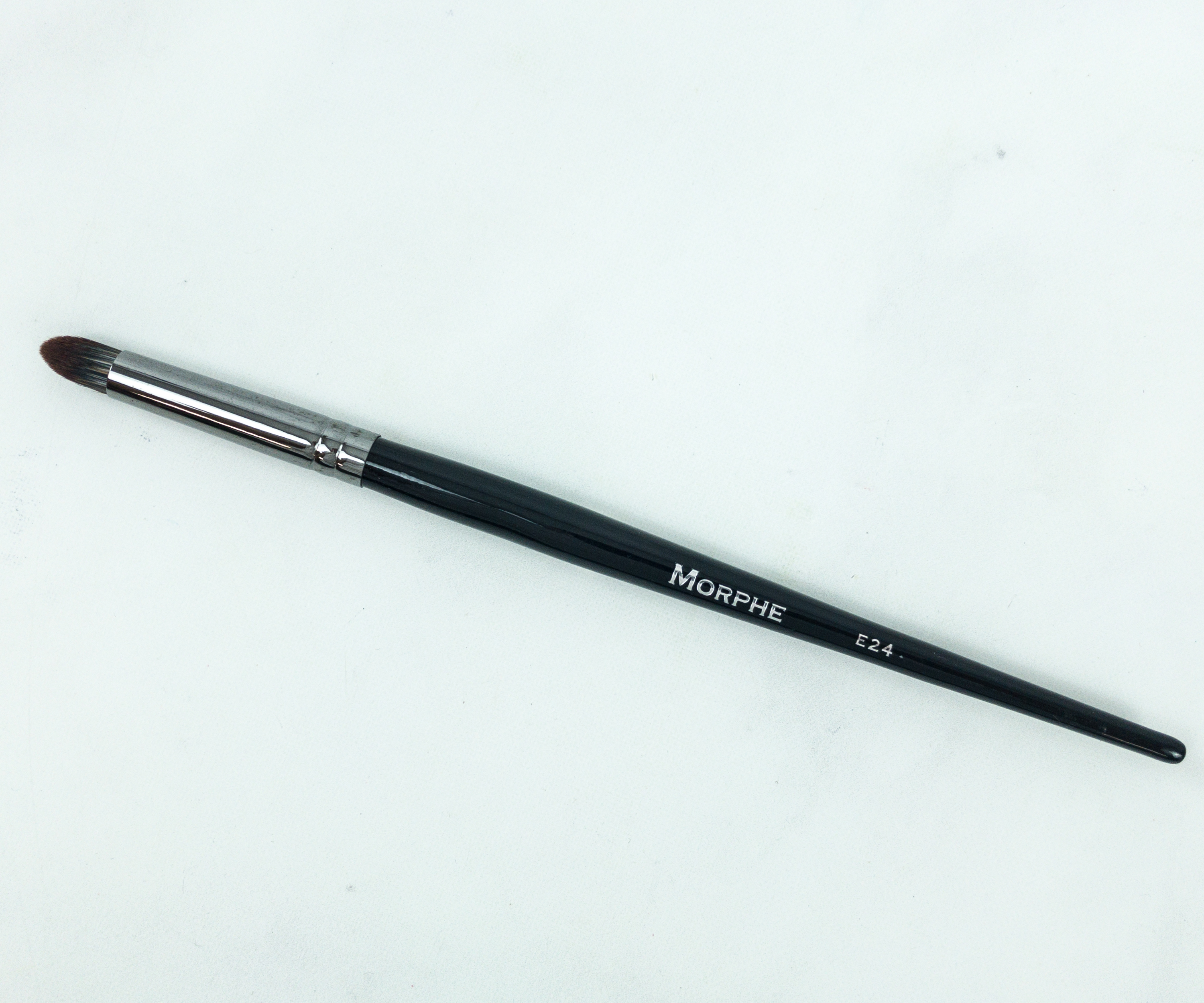 E24 Bullet Crease Brush.  Crease-free eye shadow wear can't be guaranteed without a little bit of prep, precise application and the help of this ultimate crease brush.
The tapered tip of this brush is great for contouring to add depth and definition. It also works great with loose or pressed eye shadow – wet or dry!
E46 Mini Angled Buffer Brush.  This brush can do many wonders! It can be used for highlighting the brow bone or defining the socket line, for precise shading of eye shadow, for contouring nose or cheeks and even for applying concealer under the eyes. 
The fact that it's angled works for me as it can fit around the nose and other hard to reach areas of the face and because it's fluffy, it blends creams and shadows well too. Now I know why it's part of Morphe's Pro Deluxe Elite range which are totally raved about!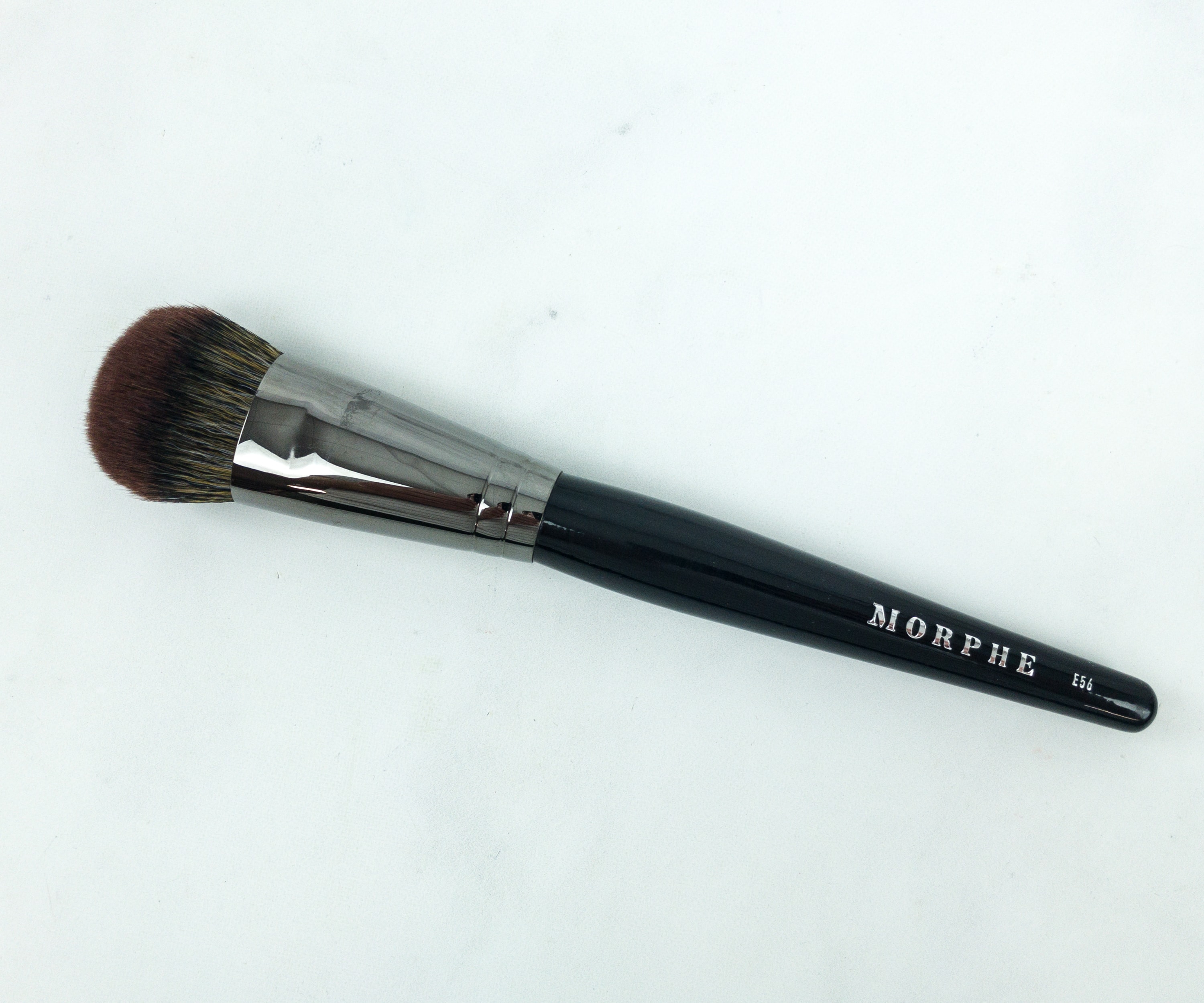 E56 Deluxe Under Eye Powder Brush. How do I pull off a poreless, picture-perfect skin and brighten my eye area while I'm at it? That was my ultimate question until I got this perfect brush.
This dual fibred makeup brush is lightly tapered so it helps blend and set cosmetics for the under-eye area. Plus, it's soft so it doesn't hurt or prick the skin. I think it's my new best friend!
I am completely blown away with how these three brushes answered almost all of my makeup dilemmas. Starting off with the accidental eye shadow cut creases that can totally ruin my whole look, the bullet crease brush helps me be confident that I can nail a flawless eye makeup blend from now on. Another problem solved is contouring my nose bridges that is sometimes hard to achieve because you can't get to the narrow edges. Well, thanks to the mini angled buffer brush I can! Lastly, for the Deluxe Under Eye powder brush, it wiped my worries on concealing my dark circles away. And I got all three of them for just $19.99 instead of their original price of $30!
What do you think of MorpheMe brushes?