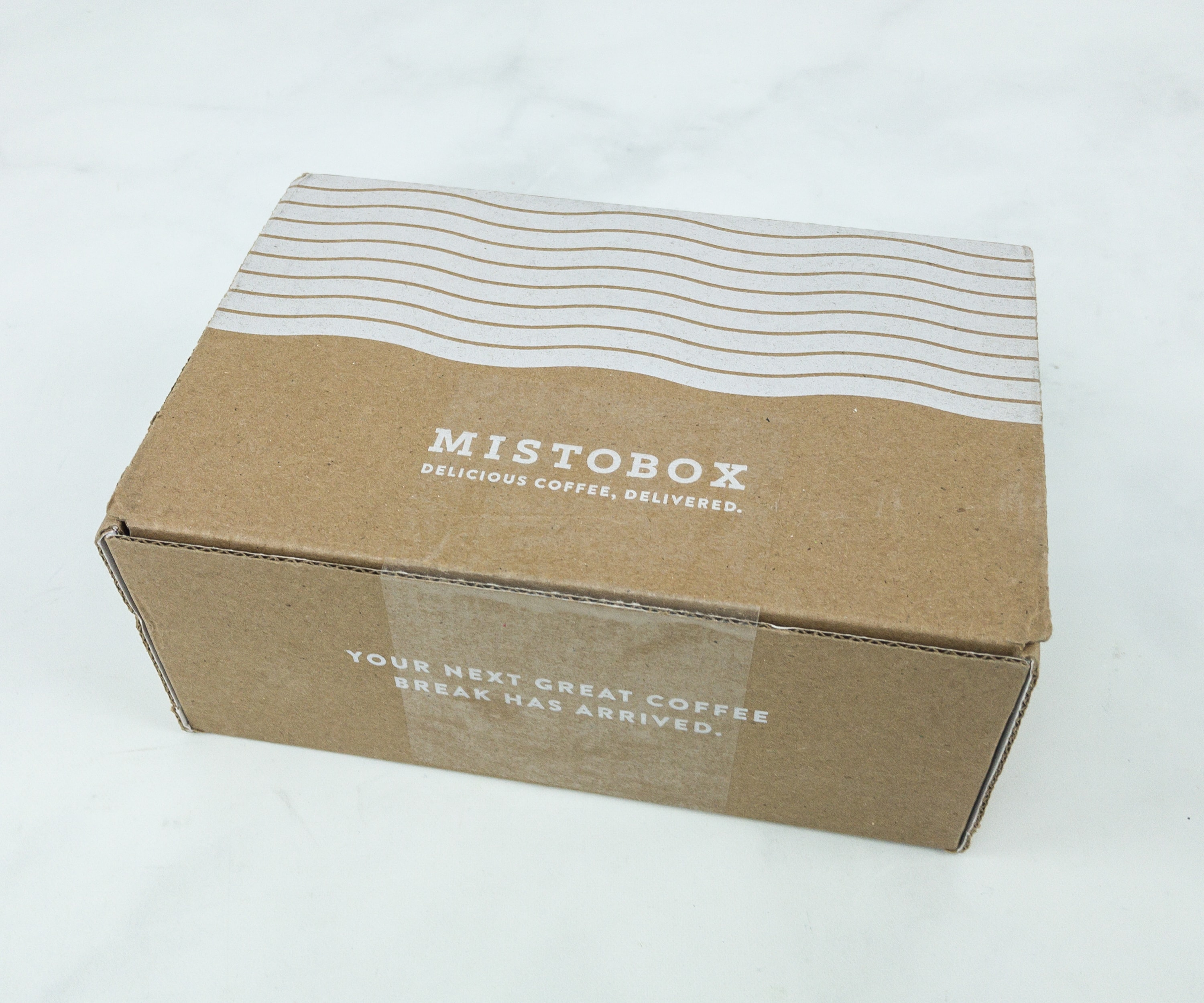 MistoBox delivers hand-selected coffees from unique artisan coffee roasters across the country. Each box contains a 12-ounce bag of whole bean coffee. When you sign-up, you answer a short quiz so that your subscription can be customized to your preferences. It also ships on your preferred schedule.
DEAL: Save $10 on your first box. Use coupon code V7PP.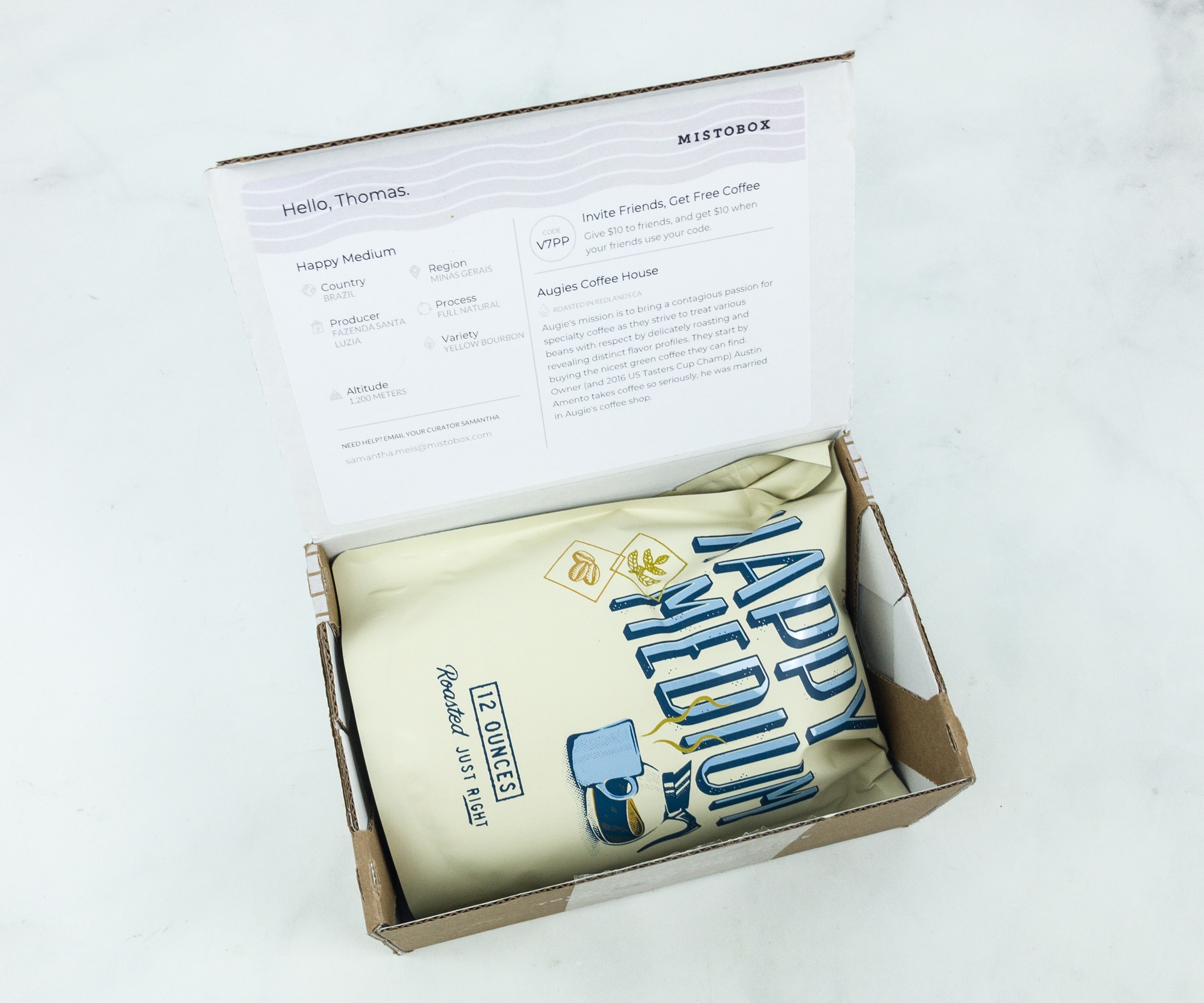 This month's coffee bag is quite big, it completely covered the whole box. It also comes with a note from the curator, which is printed behind the box's cover!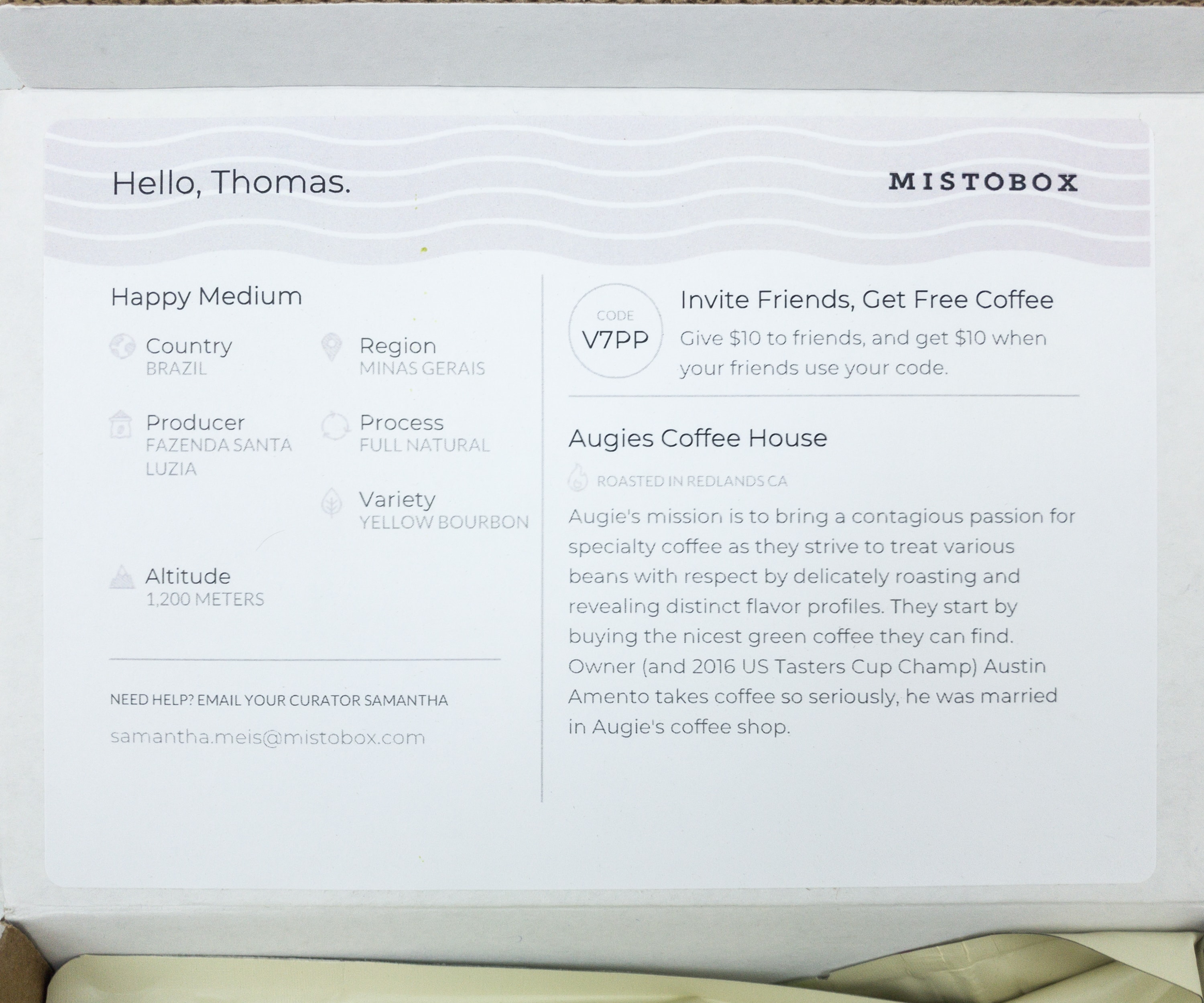 What I love about this box is that you get a little information about the origin of the coffee and the production and roasting, but it is still simple, and you aren't bombarded with cards, stickers, or promotions.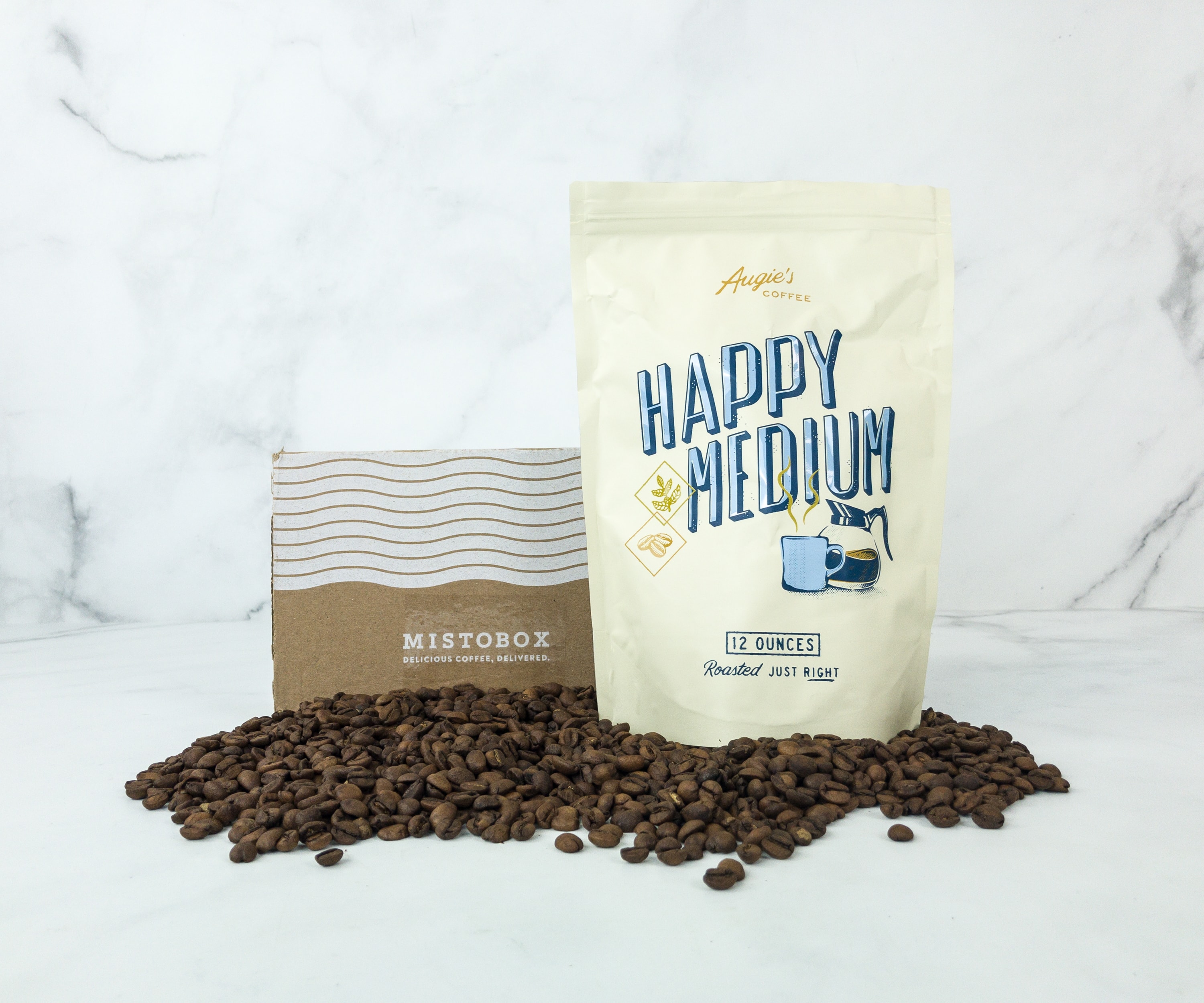 Everything in my February 2019 Misto Box!
Augie's Coffee Happy Medium ($15) This month's featured coffee was produced by Fazenda Santa Luzia, a famous Brazilian coffee maker. The beans are carefully handpicked from the high regions of Minas Gerais with a total altitude of 1,200-1,500 meters above sea level.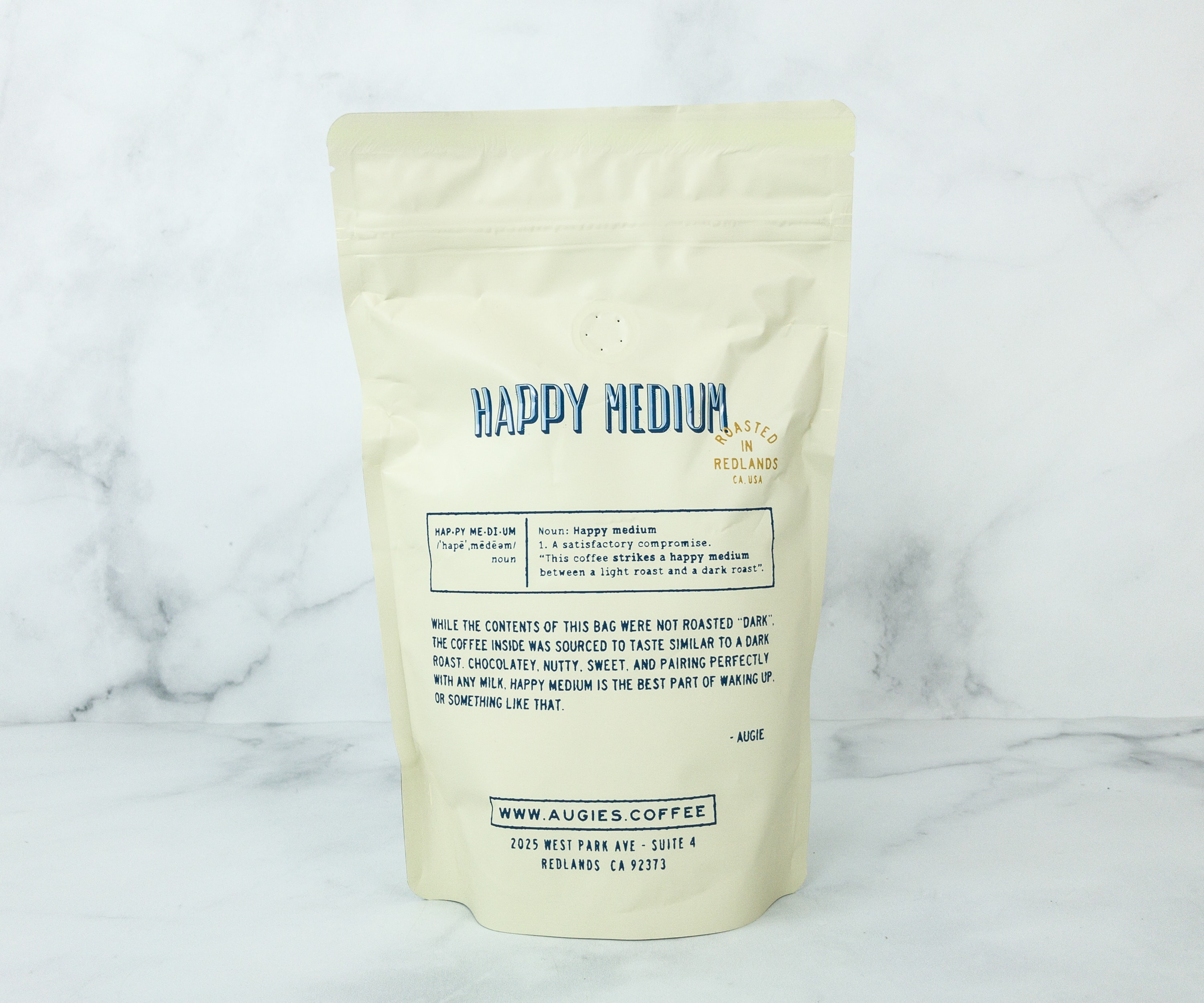 As usual, the coffee comes in a resealable bag, to contain the freshness and the aromatic scent of the coffee beans. Also featured at the back of this container is a little trivia about the coffee's name which is Happy Medium!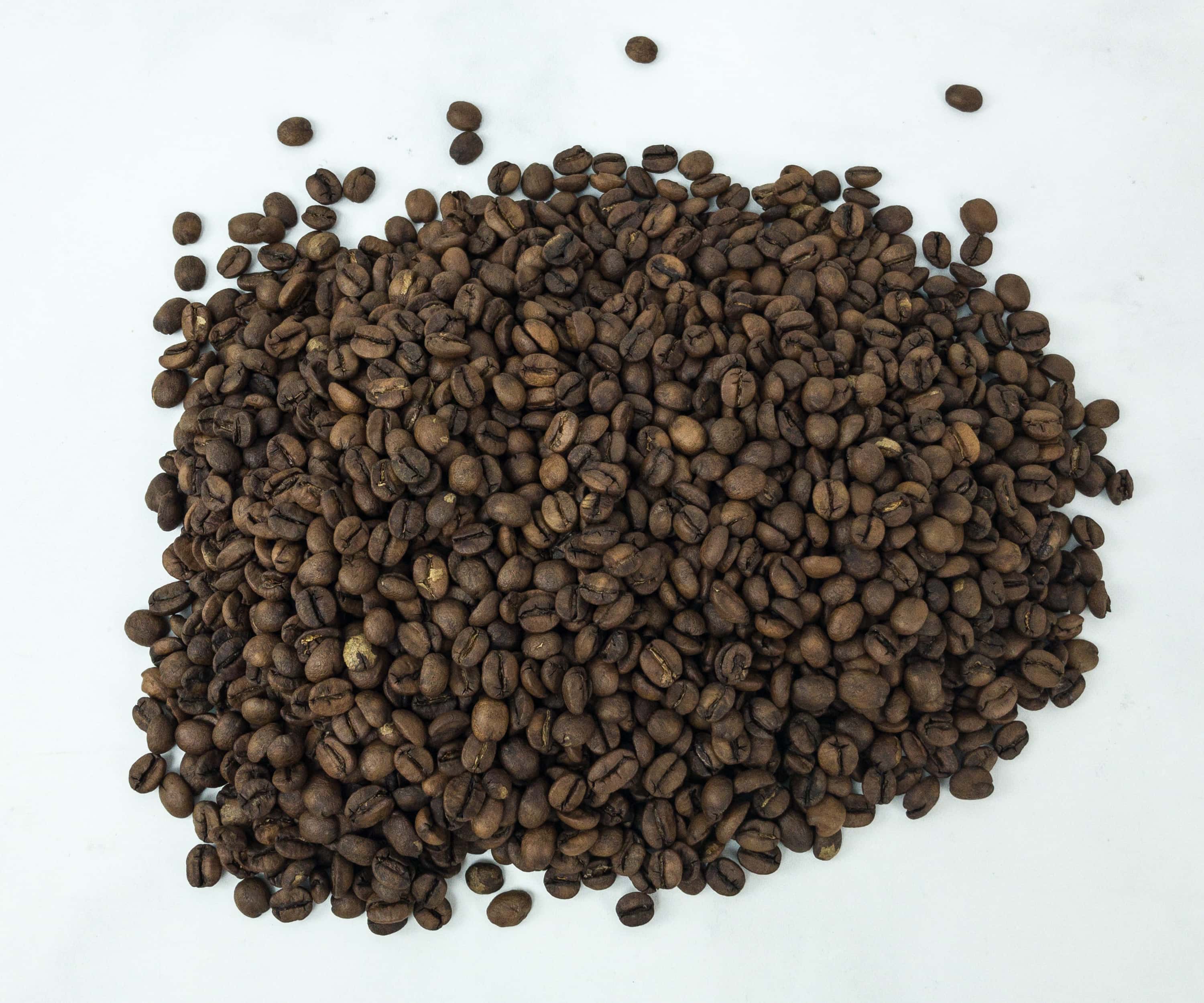 The beans are fresh and are roasted to perfection. It has a strong aroma that I like.
Here's a closer look of all the coffee beans. Superb, pure, and perfect!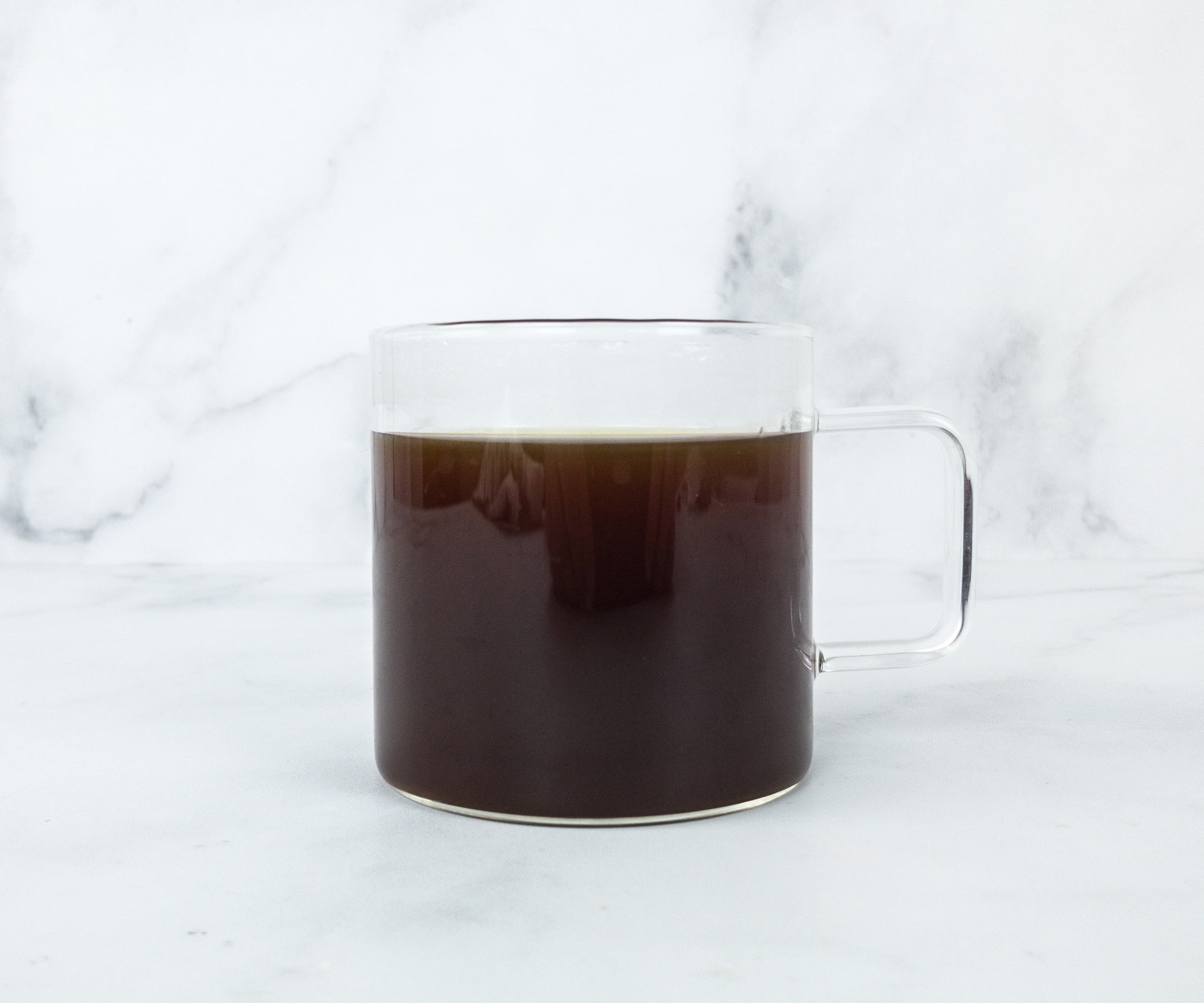 The flavor notes provided on the box were very accurate. It was sourced to taste like a dark roast coffee that is nuttier, sweeter, and more chocolatey!
According to the packaging, this coffee is best paired with any milk. I tried it without milk though, and it was still fantastic. I love how the color is a dark milk chocolate, matching the taste of the coffee.
Misto Box offers a wide range of coffee selection to cater to different palates. This month's choice has a distinct and impressive flavor profile. True to its name, Happy Medium made me happy with its combination of nutty, sweet, and chocolate notes. If you are a fan of coffee and you want to keep exploring various coffee flavors, this subscription might be a good way to start!
Are you getting Misto Box?