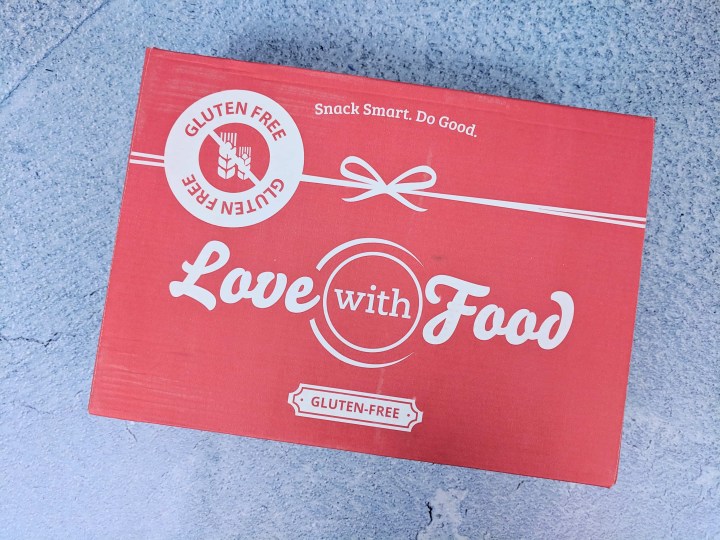 Love with Food Gluten-Free Box sends gluten-free snacks from various healthy snack brands each month. It's an ideal snack pack whether you have an allergy, intolerance, or just avoiding gluten. The same standard of delicious, healthier snacks apply, and each box comes with 11+ snacks – all gluten-free certified! The Gluten-Free Box is $24.99 a month. Love with Food also offers other snack boxes – the classic Tasting Box and Deluxe Box.
DEAL: Get 40% off your first box with this link!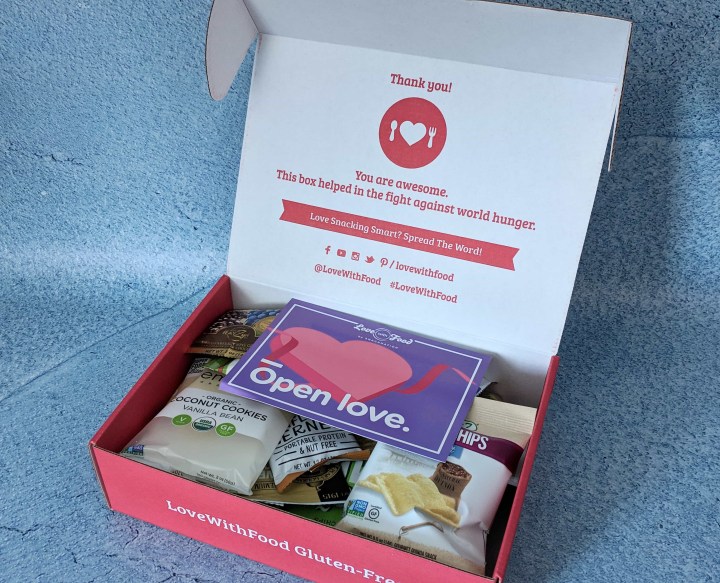 There's an information card on top of the snacks.
Everything in the box!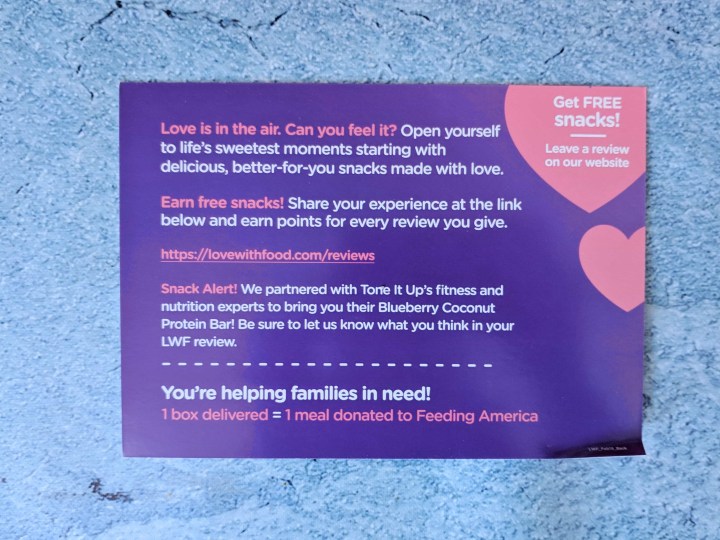 Don't forget to share your feedback to earn points towards free snacks!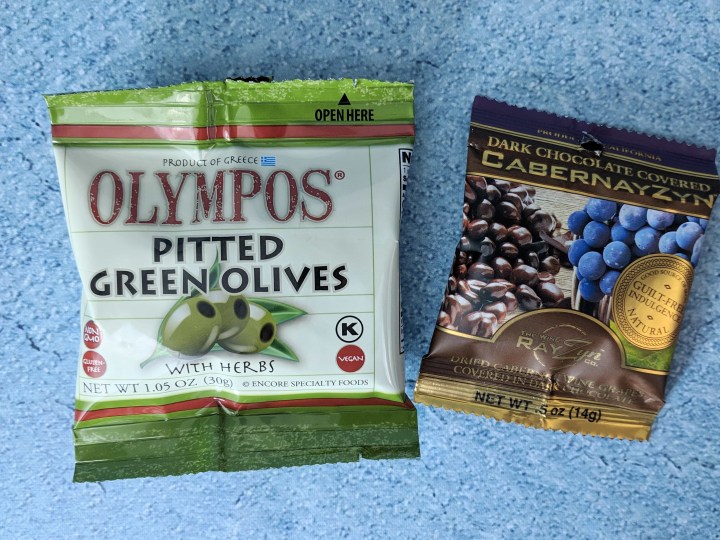 Olympos Pitted Green Olives with Herb.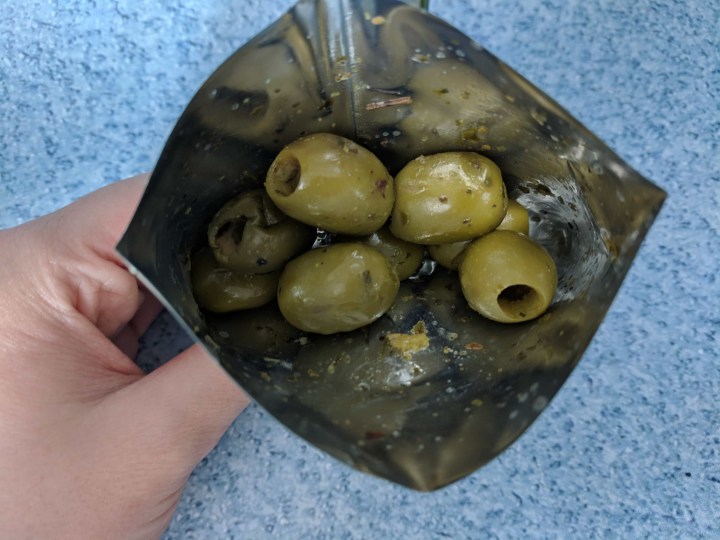 Delicious green olives with thyme and parsley. Perfect early afternoon snack!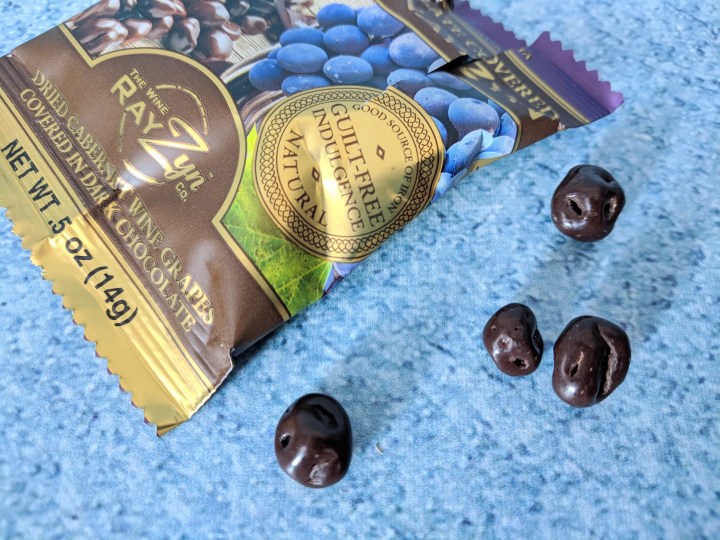 Dark Chocolate Covered Carbenayzyn. A better version of the chocolate covered raisins! They are surprisingly crunchy, but so tasty.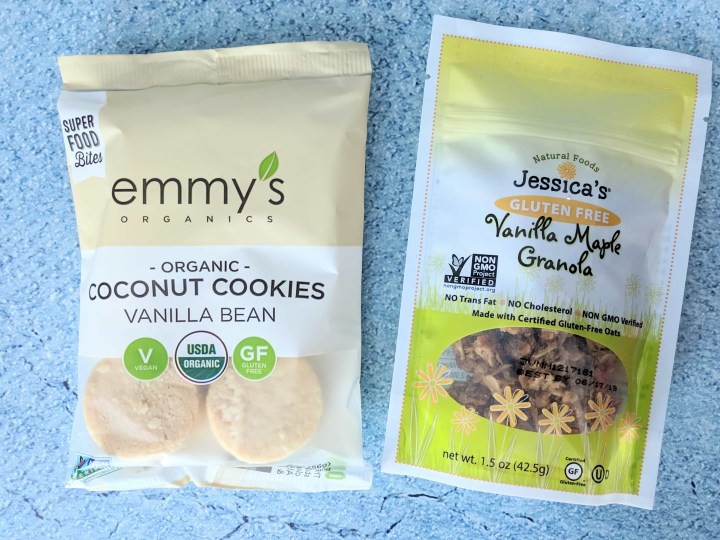 Emmy's Organics – Coconut cookies vanilla bean. Crumbly little cookie, soft and moist. They are quite good as the coconut flavor is not overwhelming.
Jessica's Vanilla Maple Granola. Honey, Maple Sirup, pure vanilla extract with gluten-free rolled oats and ground flax seed. Perfect to top up yogurt, or on its own.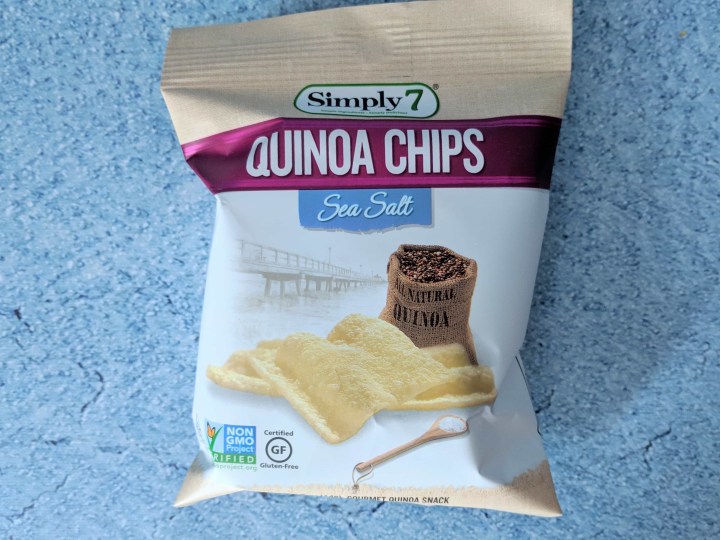 Simply 7 Quinoa Chips in Sea Salt. I like the simplicity of a light an crunchy treat with just a hint of salt. It's not really filling, but it kept me happy until lunch.
Soft Baked Breakfast fruit & oats ovals. Chocolate chip Banana. It's like an oatmeal soft cookie with a hint of banana flavor.
Tone It Up Blueberry Coconut Protein Bar I love Tone it Up bar as they don't have that weird chalky texture some of the protein bars have. It's like a rice crispies treat with a nice blueberry flavor and a hint of coconut.
Flax Bar Chocolate. Sweet and chewy rice bar.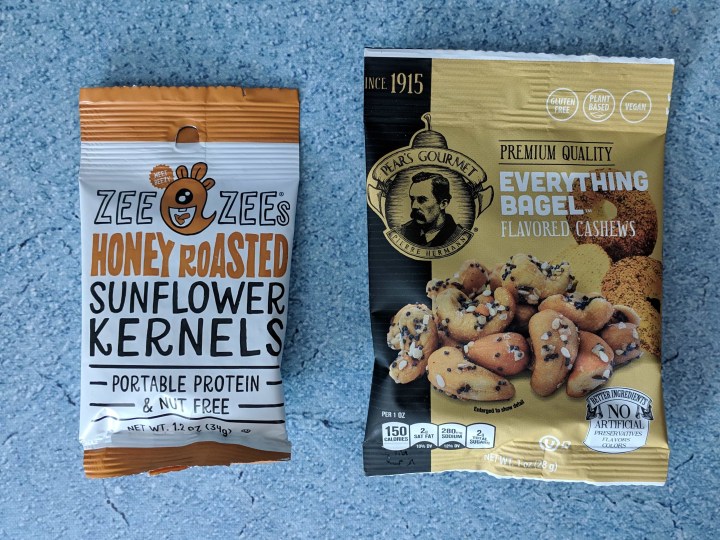 Zee Zee's Honey Roasted Sunflower Kernels Sunflower kernels with a nice honey flavor. I love any kind of sunflower flavors, so I may be biased!
Everything Bagel Flavored Cashews. Tasty Cashews with the real flavor that stays on the nuts! Sesame seeds, dried onions, dried garlic, and salt.
LateJuly Tortilla Chips Jalapeno Lime. Tortilla chips with a lime and jalapeno kick, nothing wrong here!
From The Ground Up Cauliflower Pretzels Original I was surprised about how the texture was like pretzels, but the taste was kind of… weird, but in a good way? We had no problem eating it all!
We always enjoy our Love with Food and it's a variety of sweet and salty treats. There's a little bit for everyone, with some new treats and some old favorites. I really liked the sunflower kernels, the olives, and the tortillas. I'm happy to have discovered the granola and a new chocolate covered raisin treat!
What is your favorite Love with Food Gluten-Free item from this month's box? Share below and let us know!

Visit Love with Food Gluten-Free to subscribe or find out more!