Love with Food Tasting Box sends 6+ surprise snacks from various healthy snack brands each month. It's an ideal sampler pack to jumpstart healthy snacking and to help you discover the most innovative food brands. This monthly snack subscription promises to only include snacks made with real ingredients and no added chemicals. The Tasting Box is $9.99 a month. Love with Food also offers other snack boxes such as Gluten-free and Deluxe.
DEAL: Get 40% off your first box with this link!
LIMITED TIME: Get your first classic tasting box FREE and just pay $4.99 shipping! No coupon code needed – just use this link to subscribe.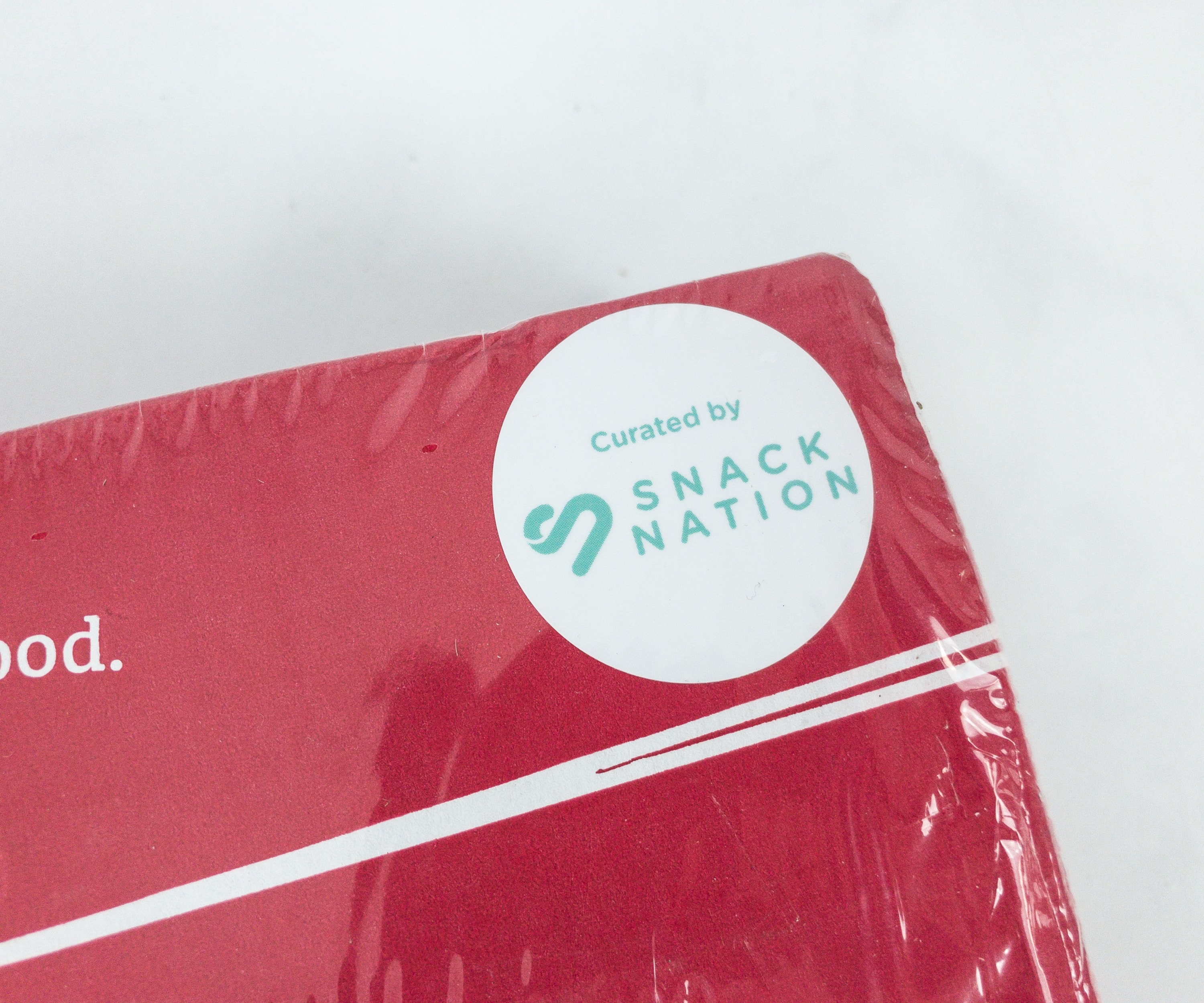 This box is specially curated by Snack Nation.
Red is the color of LOVE.
With every snack box delivered to you, Love With Food donates at least one meal to a family in need.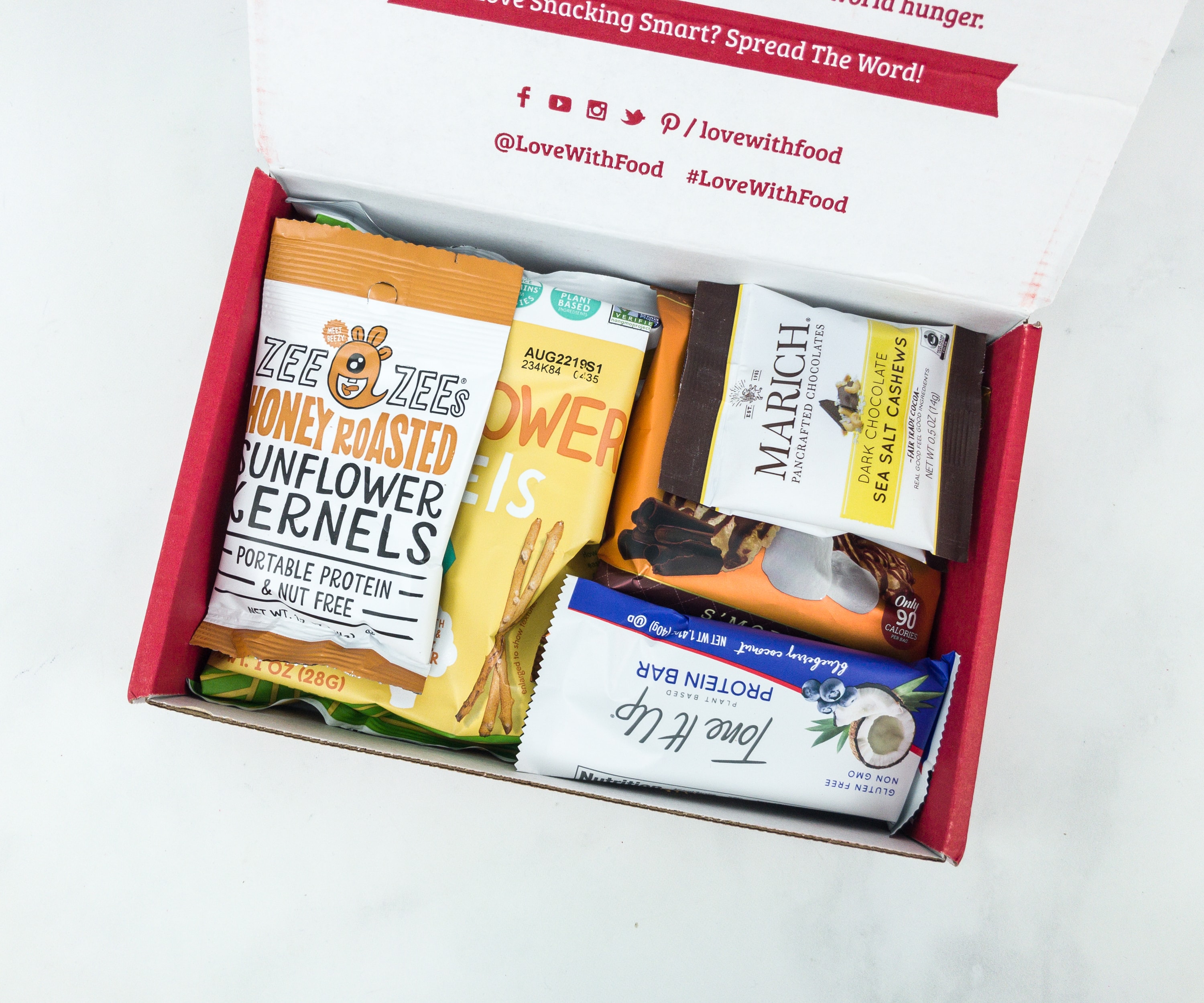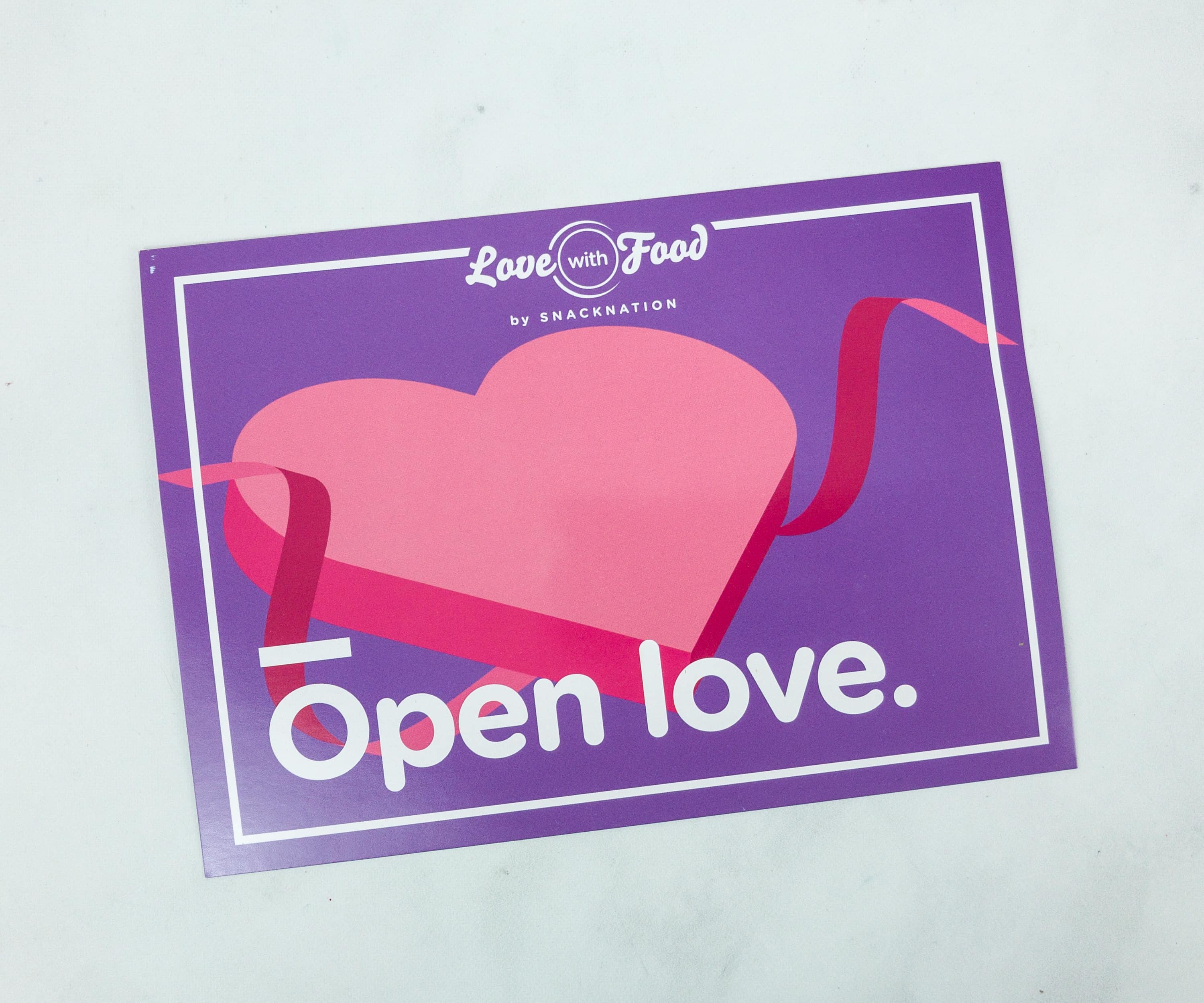 This month's theme for Love with Food is OPEN LOVE.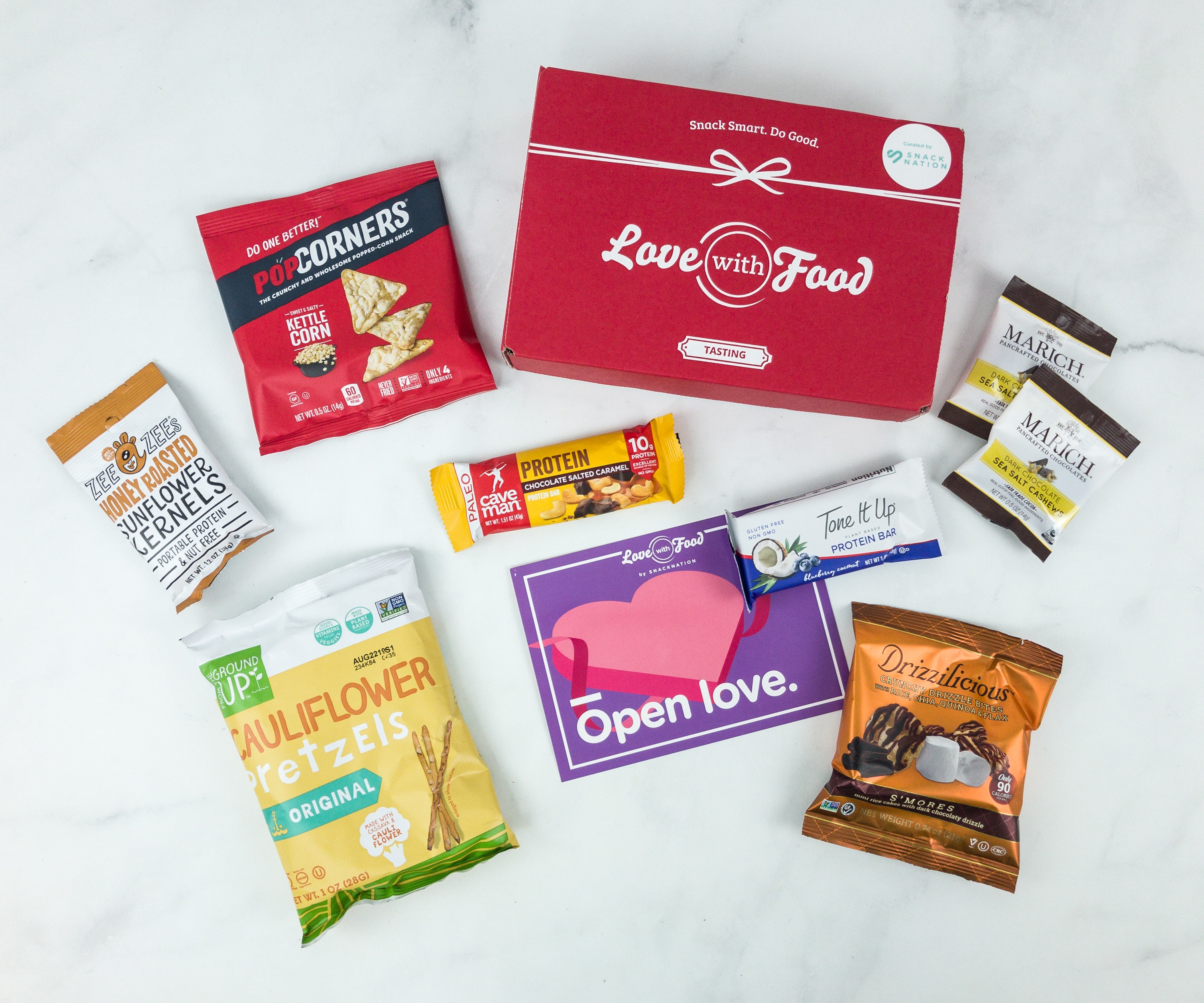 Everything in my box!

Drizzilicious Cinnamon Swirl ($0.92)  They made this light air-popped crisp with rice, chia, quinoa and flax drizzled with indulgent deliciousness. It's a snack you can really feel good about because it's Non-GMO verified Kosher OU Parve and gluten-free. I never thought s'mores could be this healthy! This one's a real hit with our kids!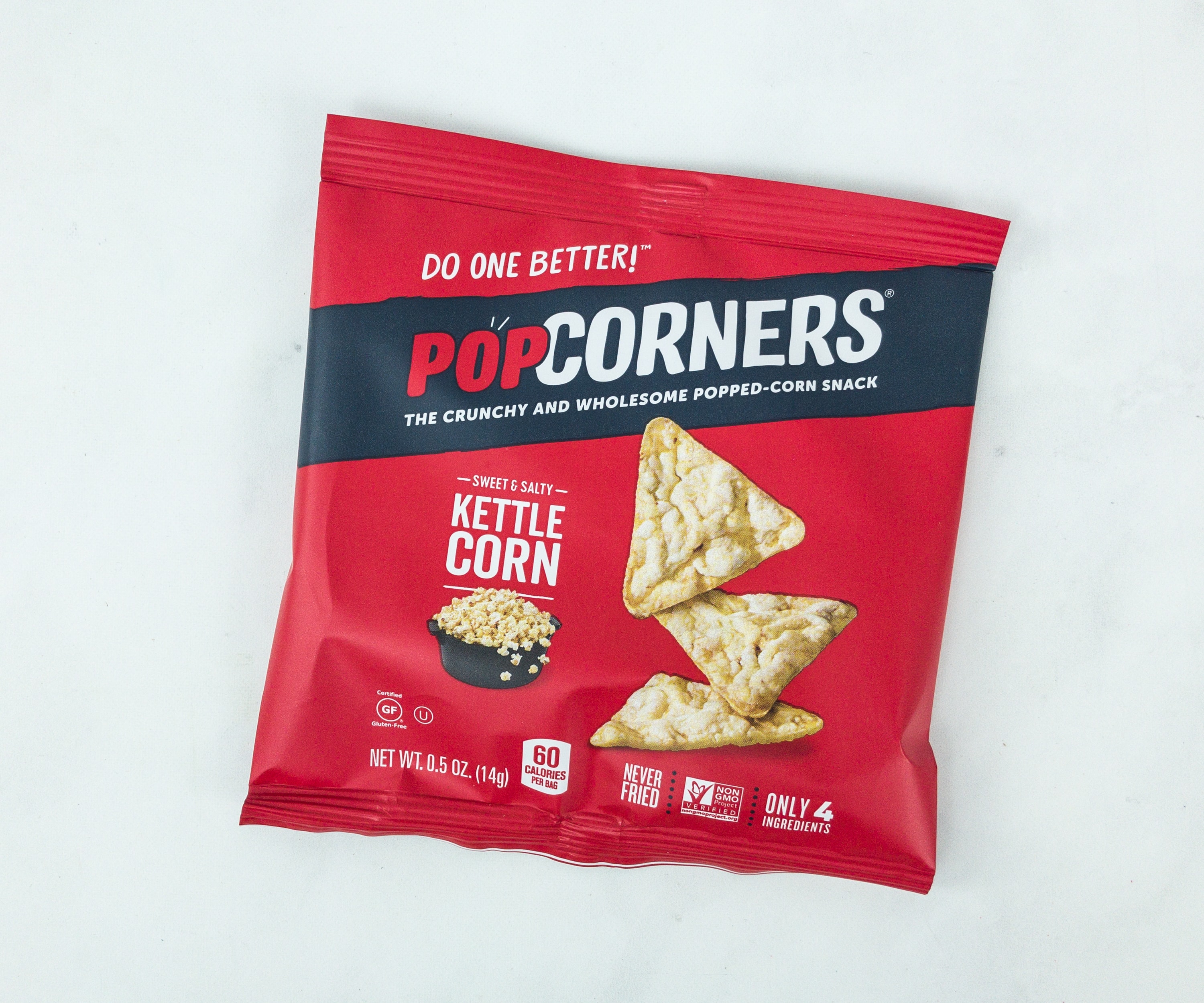 Do One Better Pop Corners Sweet & Salty Kettle Corn ($0.38) Here's a new way to enjoy your popcorn without feeling guilty. Why? Because they're never fried, certified gluten-free and Verified non-GMO. They also don't contain artificial flavors, colors or preservatives, 0 grams trans fat, no nuts, no dairy and it's vegan too! Everyone loved the sweet salty flavor of the kettlecorn.

From The Ground Up Cauliflower Pretzels Original ($0.76) If you think you already know everything about pretzels, then you're wrong. This one has a good twist- made with cauliflower and other real veggies , has no gluten and mixed with all-natural ingredients. Surprised? I know. Me too! It tastes both like cauliflower and like pretzels, which was a little disconcerting, but also good.
Zee Zee's Honey Roasted Sunflower Kernels ($0.54) Just when I thought all honey roasted snacks are nuts, here comes one that's made of sunflower kernels! They're packed with protein, low in sodium and Kosher certified too! These are perfect for a cottage cheese topper.

Marich Pancrafted Chocolates Dark Chocolate Sea Salt Cashews ($2.25) Cashews are known to have high levels of iron, magnesium, zinc, copper, phosphorus and manganese. While dark chocolates can lower blood pressure, cholesterol and diabetes. No, I'm not just making excuses to eat this snack. These are facts!
The cashews are super tasty and the sea salt sets off both the cashews and the dark chocolate.
Tone It Up Blueberry Coconut Protein Bar ($1.75) LWF partnered with Tone It Up this month and send along this yummy blueberry coconut bar. It is made of tasty crisps which lend a great texture (like a super healthy rice krispies treat) and the flavor is super. They aren't weird, which is always a plus for a protein bar.

Paleo Cave Man Chocolate Sea Salt Protein Bar ($2.02) Here's another kind of bar that can keep you company at the gym. Filled with 10g of egg white and plant protein from nuts and seeds like almonds, cashews, pumpkin and sesame seeds, each bar is also balanced with healthy fats and carbs to keep you at your best!
Discovering these all-natural munchies gave me a brighter look on my diet. I thought this was a good box and seemed really solid. I thought getting two protein bars was great, because they were really tasty, but also enjoyed the more indulgent treats!
What's your favorite snack this month from Love with Food Tasting Box?
Visit Love with Food Tasting Box to subscribe or find out more!