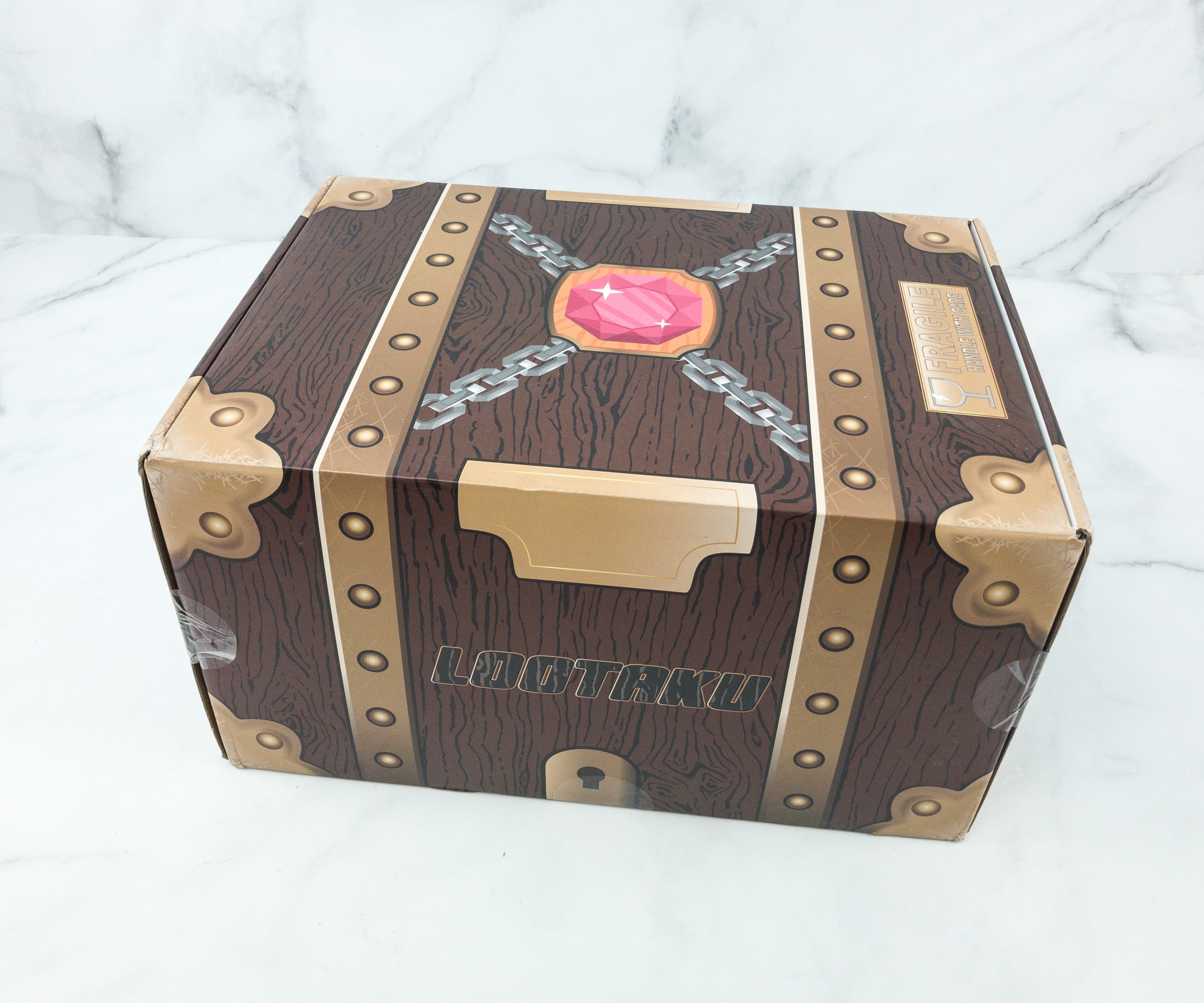 Lootaku is a monthly geek subscription box from Hong Kong packed with high-quality geek and gamer items. The subscription costs $49.00 per month + shipping (currently about $17 to the US), and you'll get 4-6 themed products, like plushies, action figures, memorabilia, etc., to satisfy your geeky cravings monthly – no fillers or promo items!
DEAL: Save 5% when you use this link and code DISCOUNT5.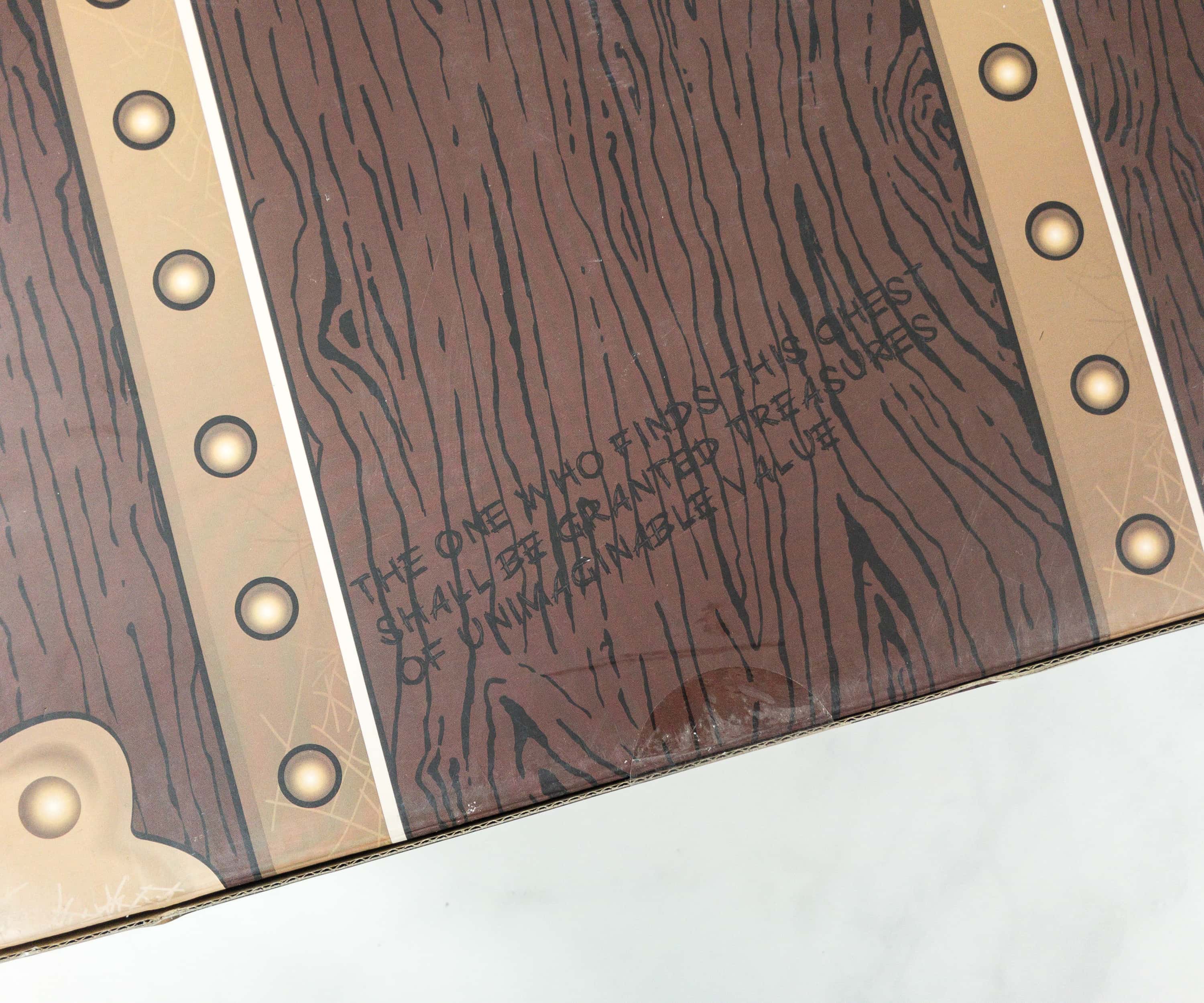 The one who finds this chest shall be granted treasures of unimaginable value.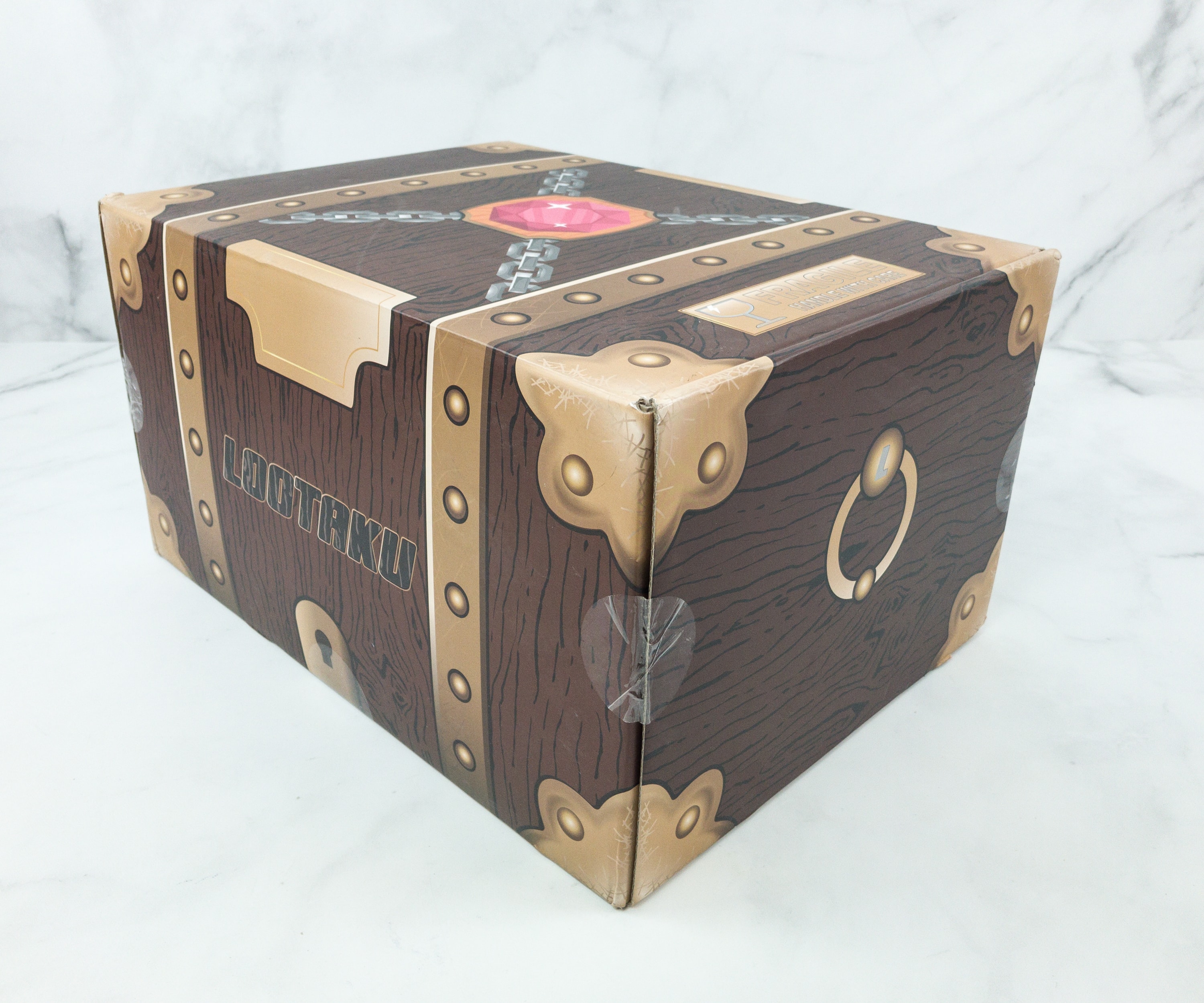 The sides are sealed with a sticker to ensure it won't open during shipping!
I like how the outside of the box is designed like a chest! The contents are all protectively packaged.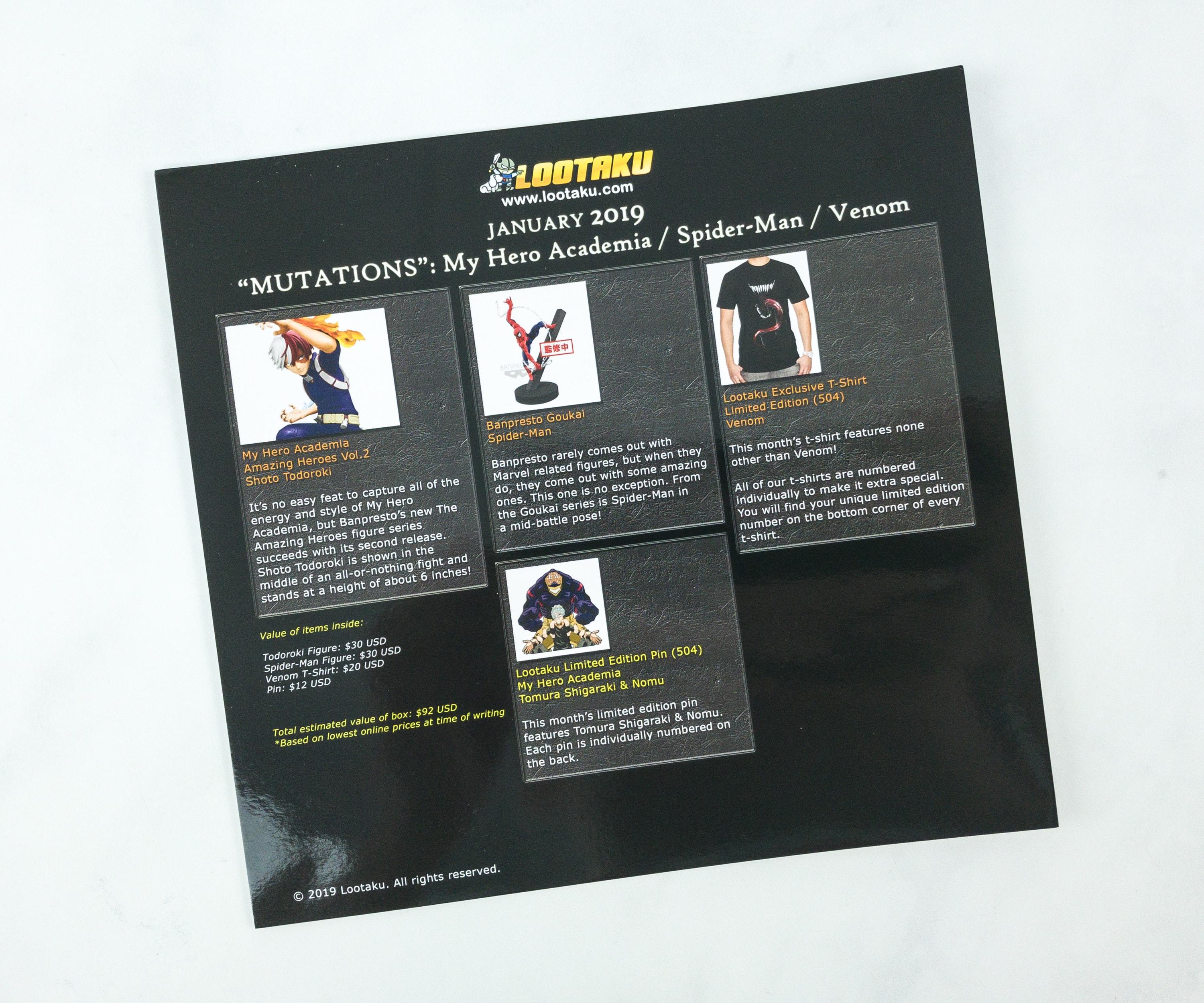 The theme this month is MUTATIONS. The item information card, or Loot Table, is thick and glossy. It contains lots of details! When there are variations, it typically lists each possible variation you might receive.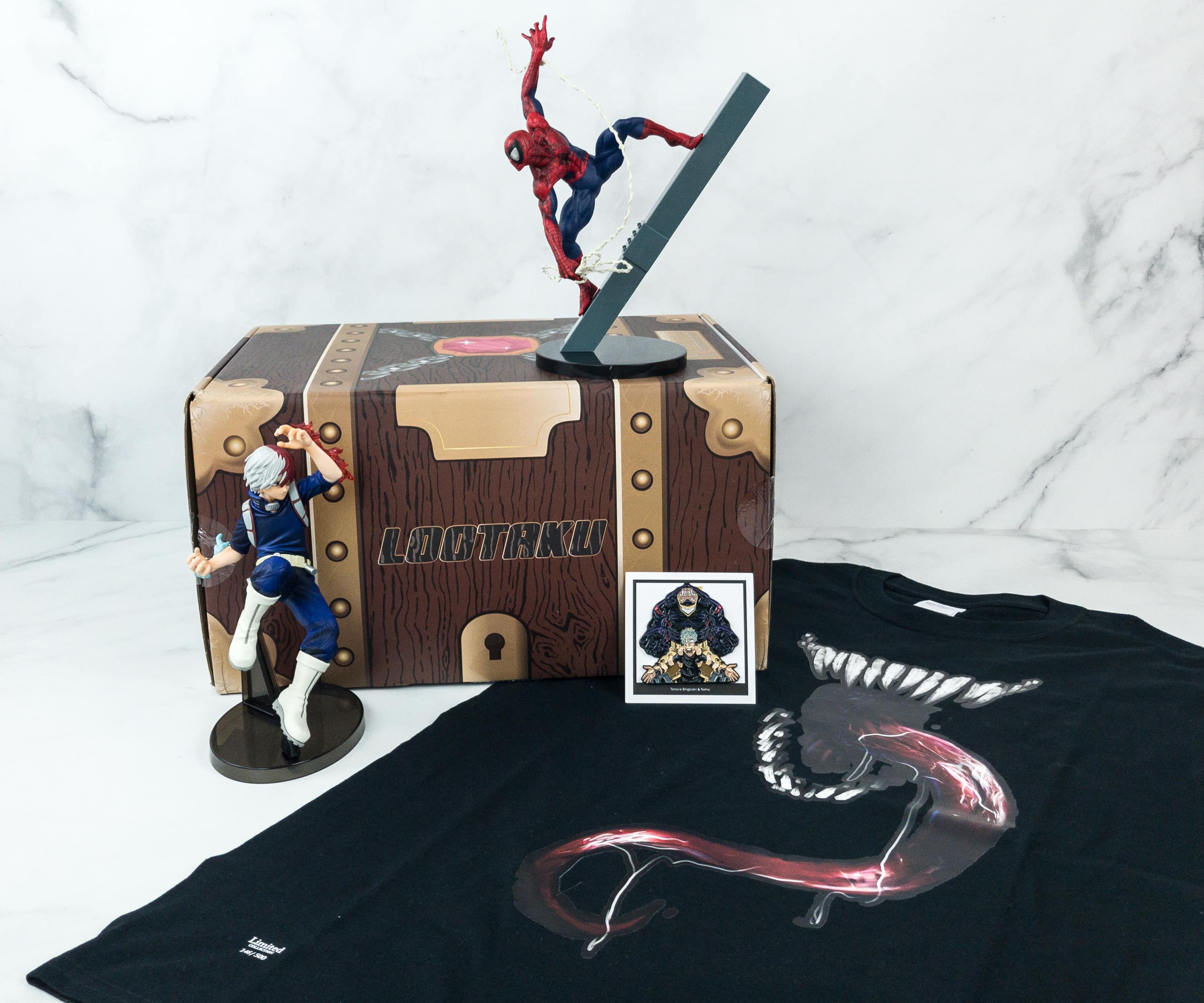 All the goodies inside the January 2019 Lootaku Box!
My Hero Academia Tomura Shigaraki & Nomu Pin ($12) This month's pin features Tomura Shigaraki, the leader of the League of Villains, and the monster Nomu, the main antagonists in My Hero Academia.
Printed at the back of the pin is the indication of its exclusivity, it's the 54th pin out of 504. Also, it has two posts to fully support its weight.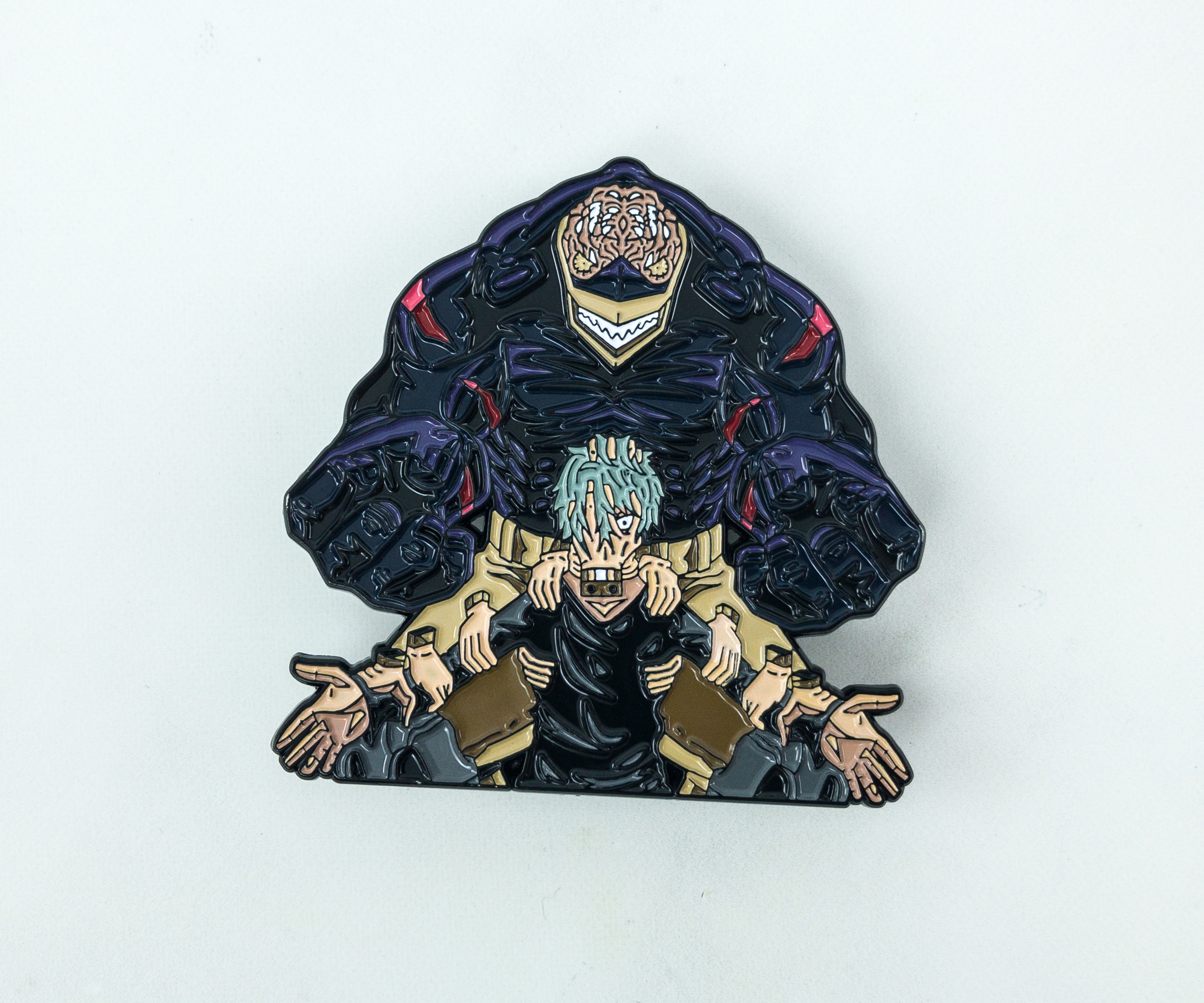 Here, we can see Shigaraki showing off his Nomu, and those hands on his Nomu's legs are really creepy, aside from his looks.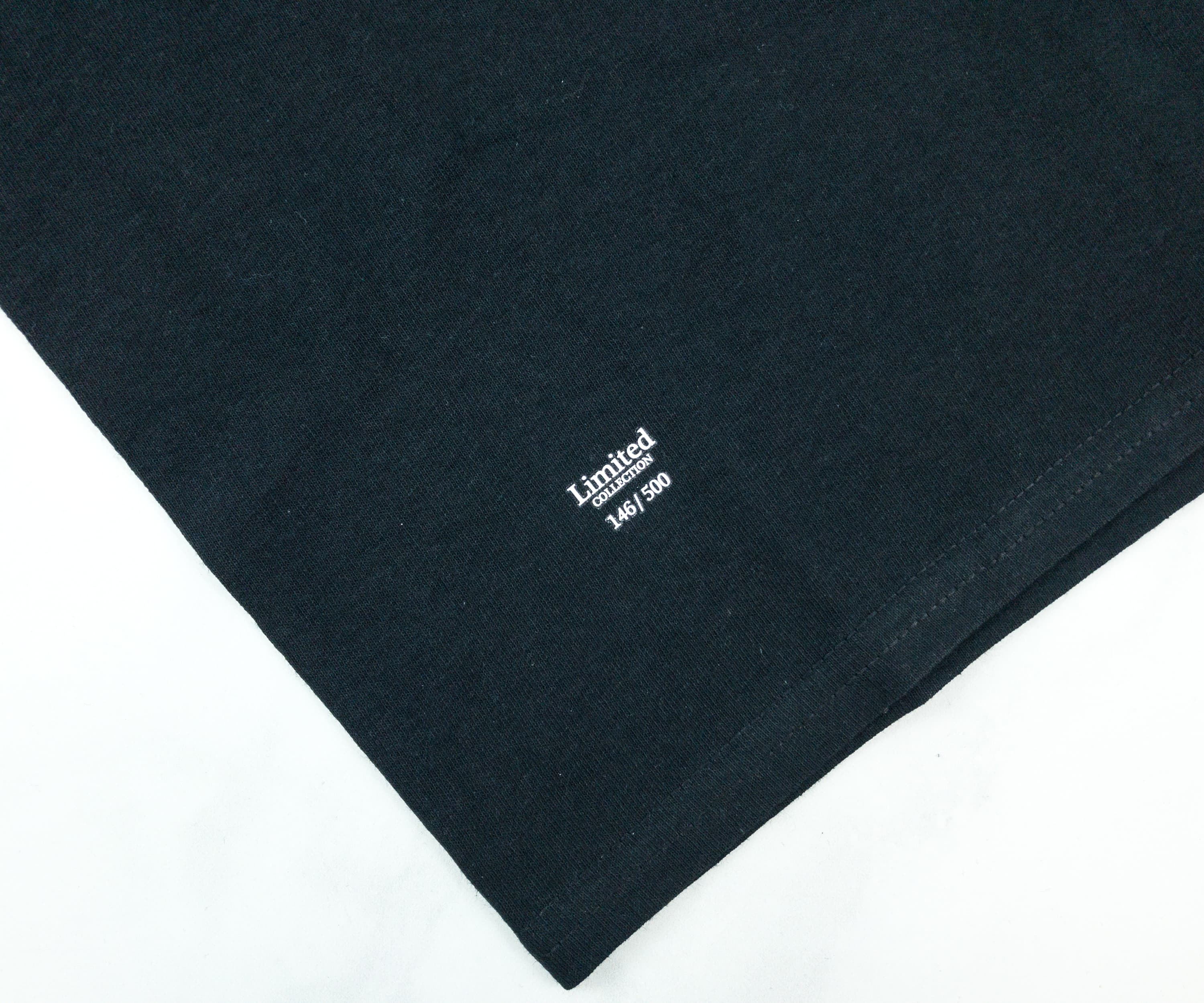 Limited Edition Venom T-Shirt ($20) I got another shirt from Lootaku, and this is the 146th out of the only 500 made. It's indeed a limited edition item.
It features the sentient alien symbiote Venom with his mouth wide open to show his razor sharp teeth and long sharp tongue!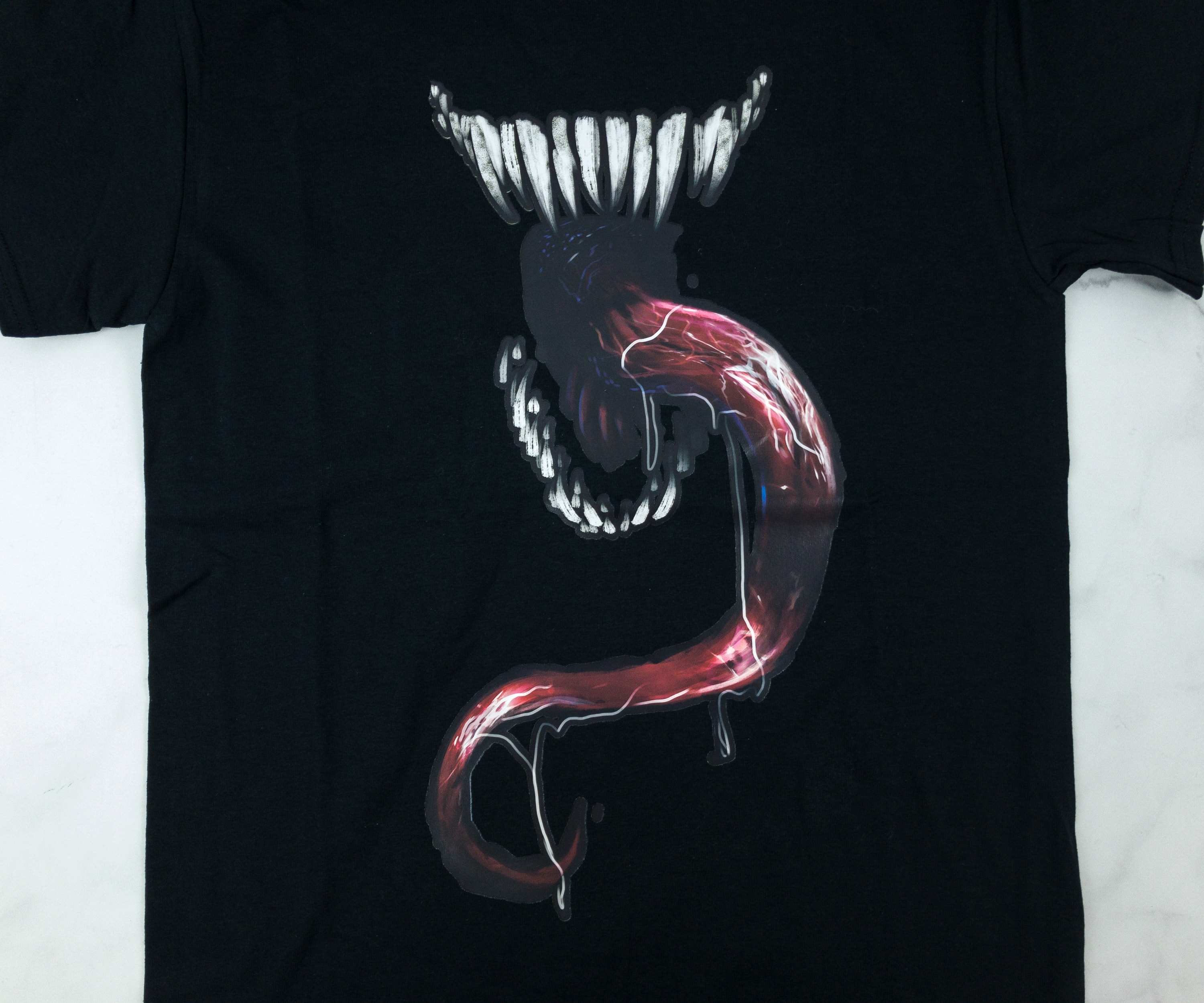 The overall color of the shirt represents Venom well, so it's okay to picture just his mouth. That long tongue though, it's giving me goosebumps. The saliva surrounding it actually looks like flowing current.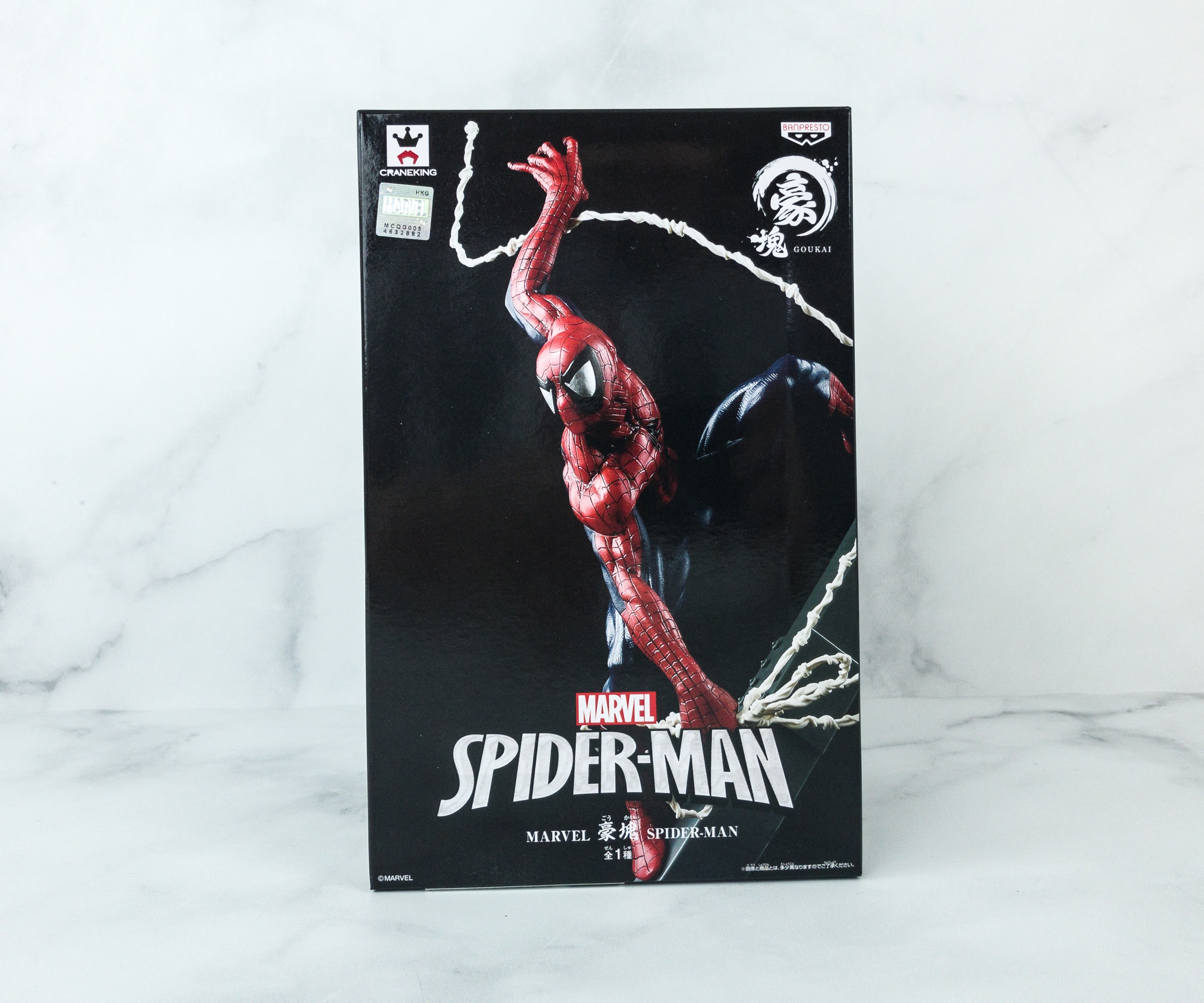 Banpresto Goukai Spider-Man Figure ($30) The first Banpresto figure in this box is Spiderman from the Goukai series. Banpresto rarely features Marvel characters in their figures, but when they do, they make sure it is amazing!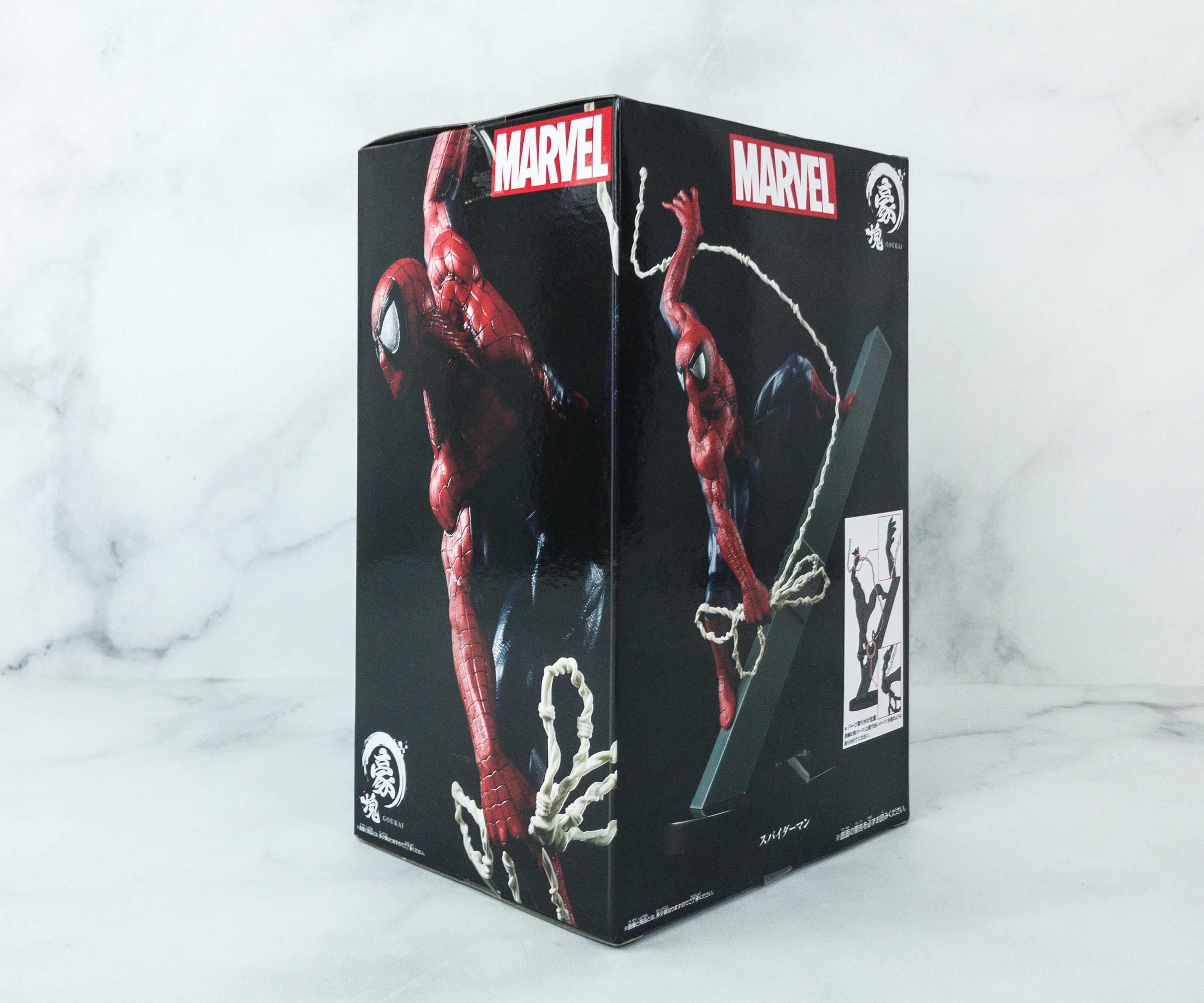 The figure comes in a beautiful giftable box. It pictures the figure that's inside.
The figure has several easy-to-assemble pieces. There are also some of the hero's webs!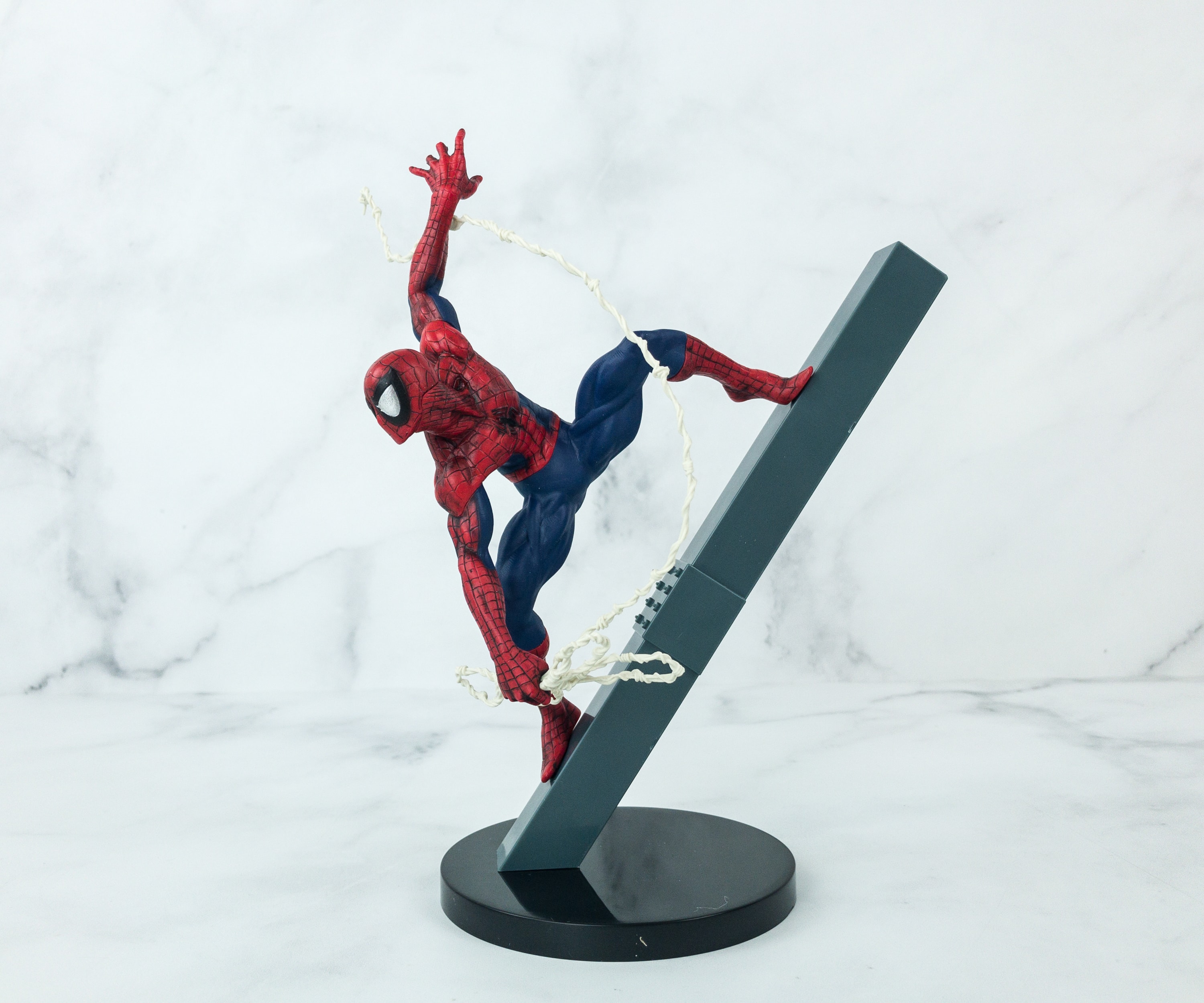 Spidey is wearing his classic red and blue costume while looking good in his mid-battle pose. He looks ready to attack!
This view is breathtaking! I love how it actually makes the figure look like he's really going from beam to beam.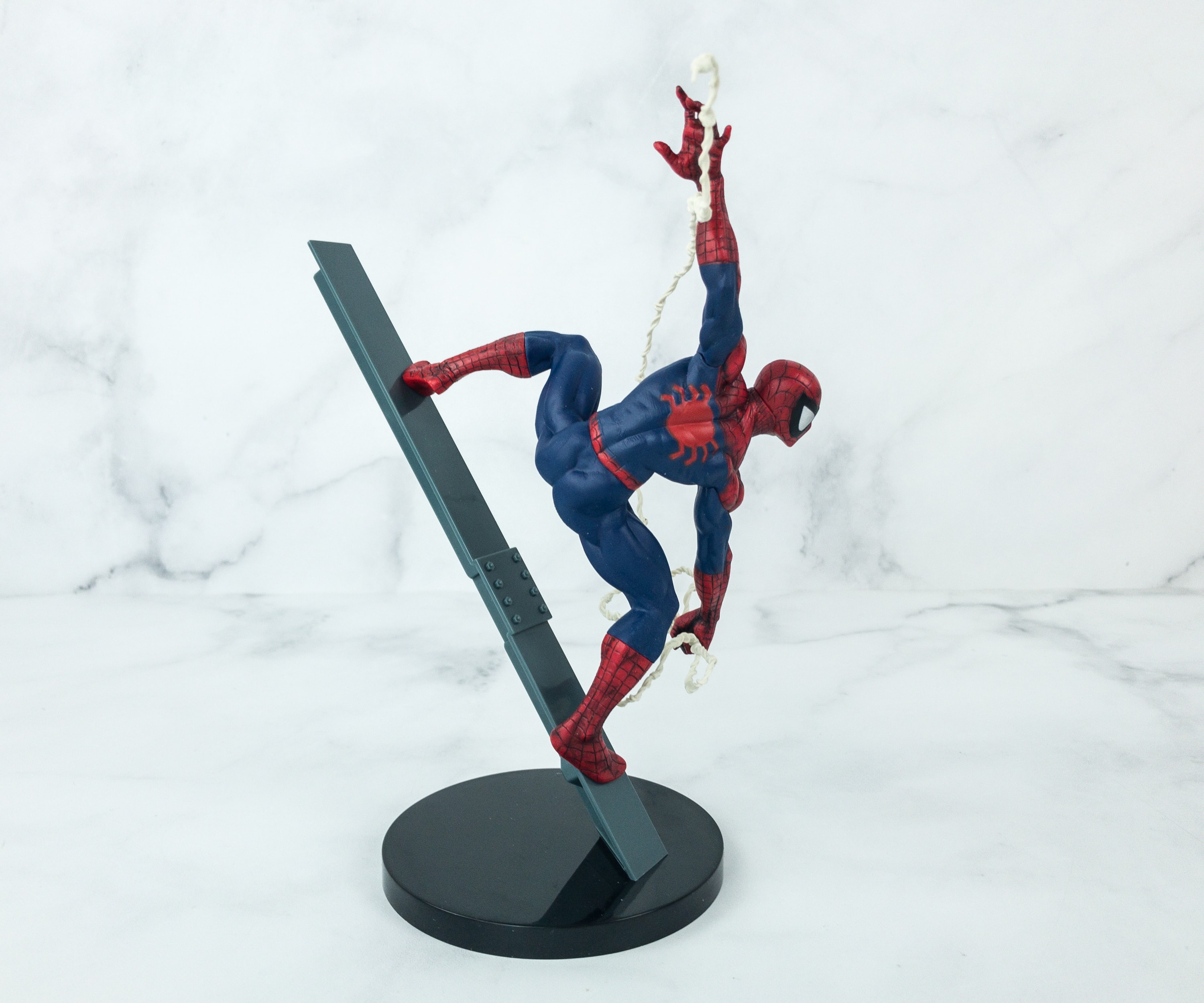 Spiderman is ready to sling on his web!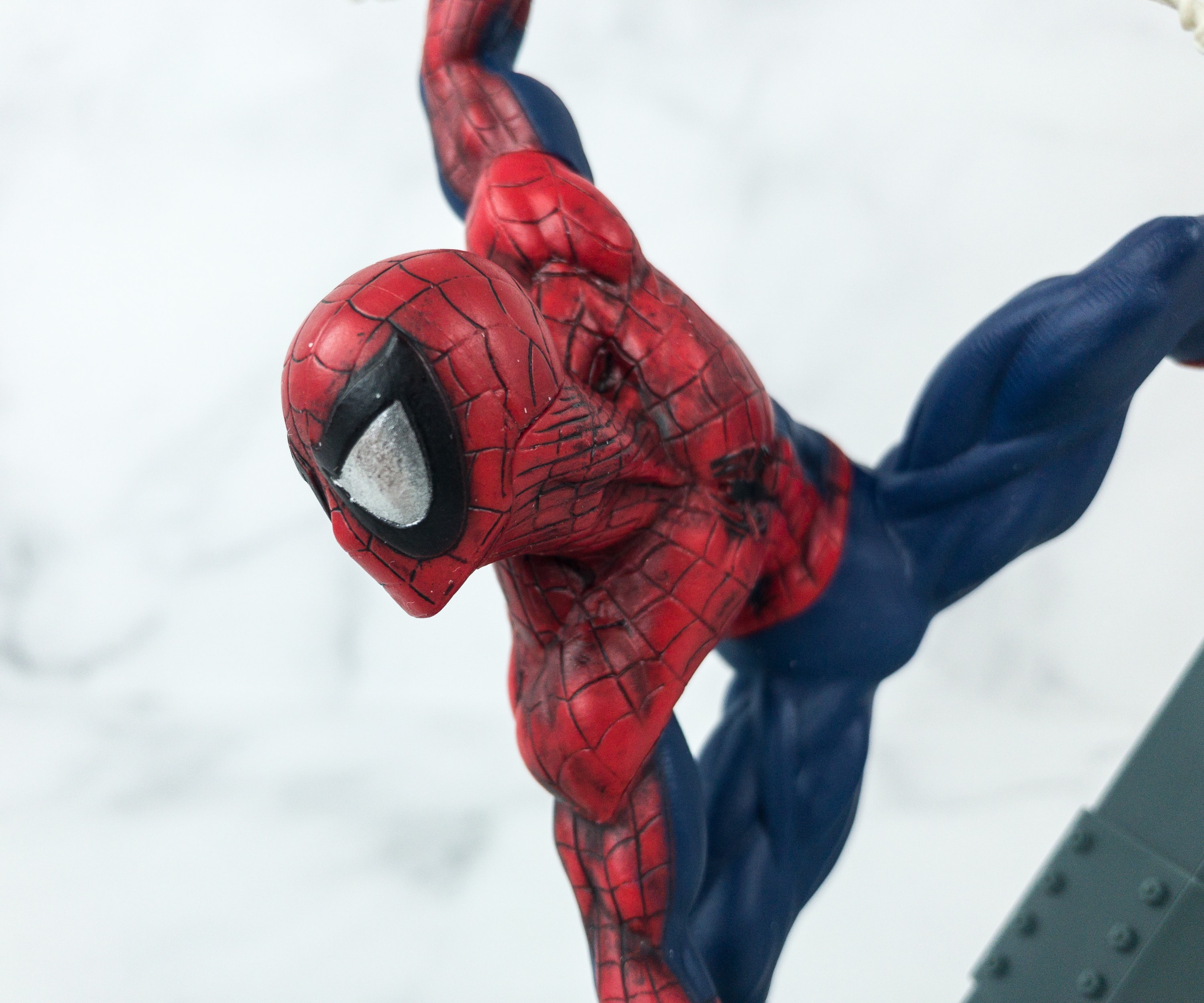 I love how they captured every detail on this cool figure!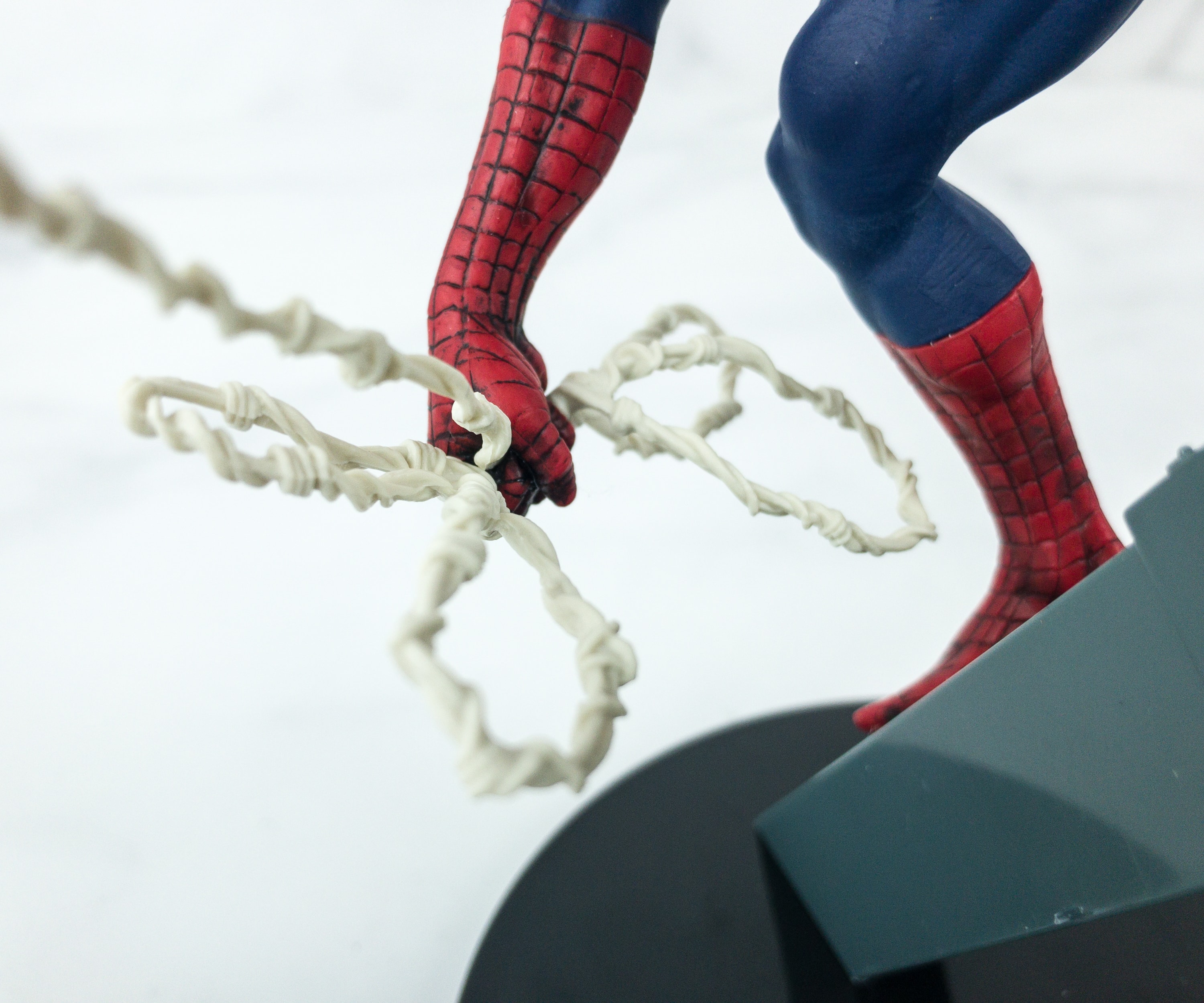 One of his hand is holding the end of his web…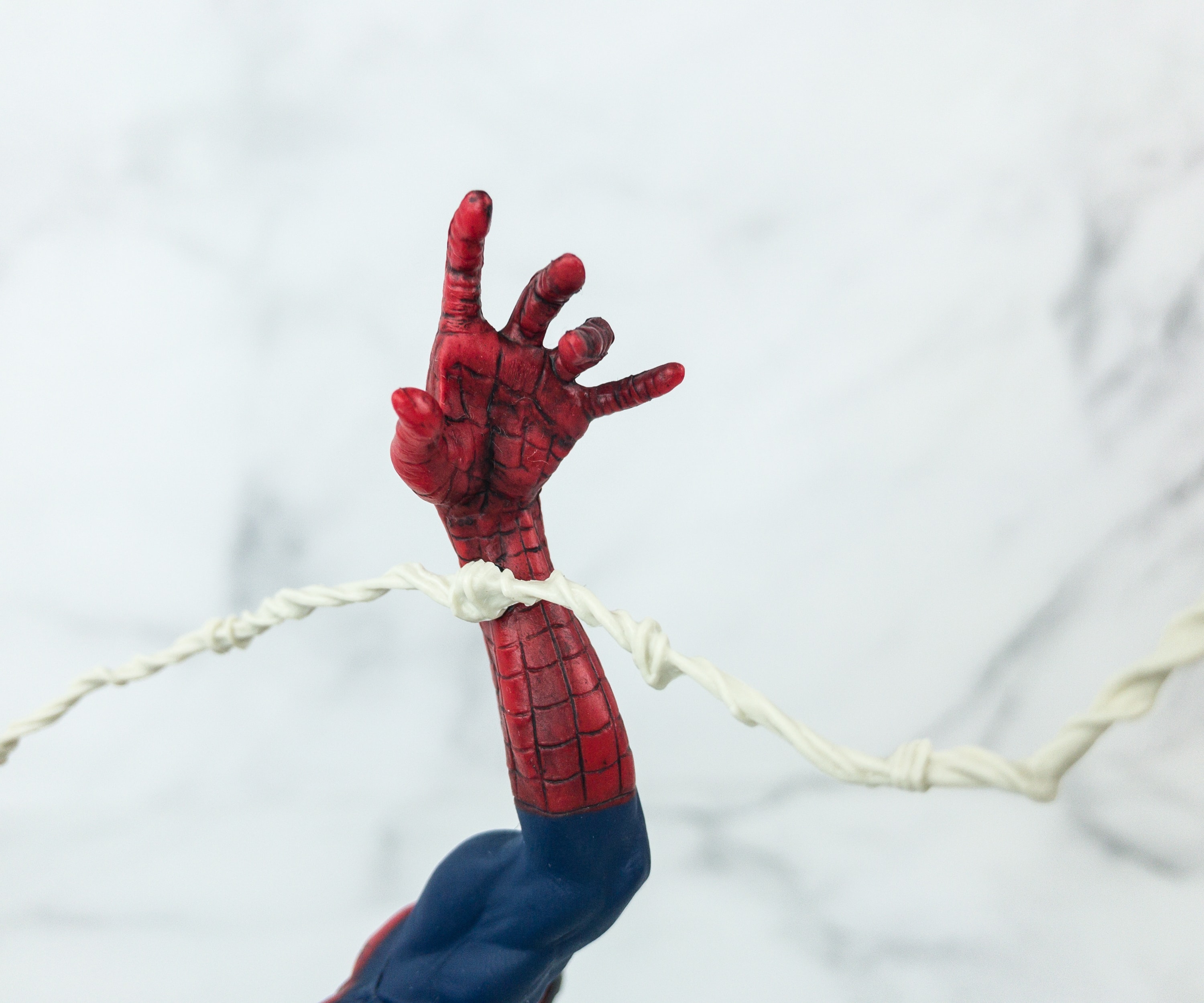 …while the other shows how he shoots the web out.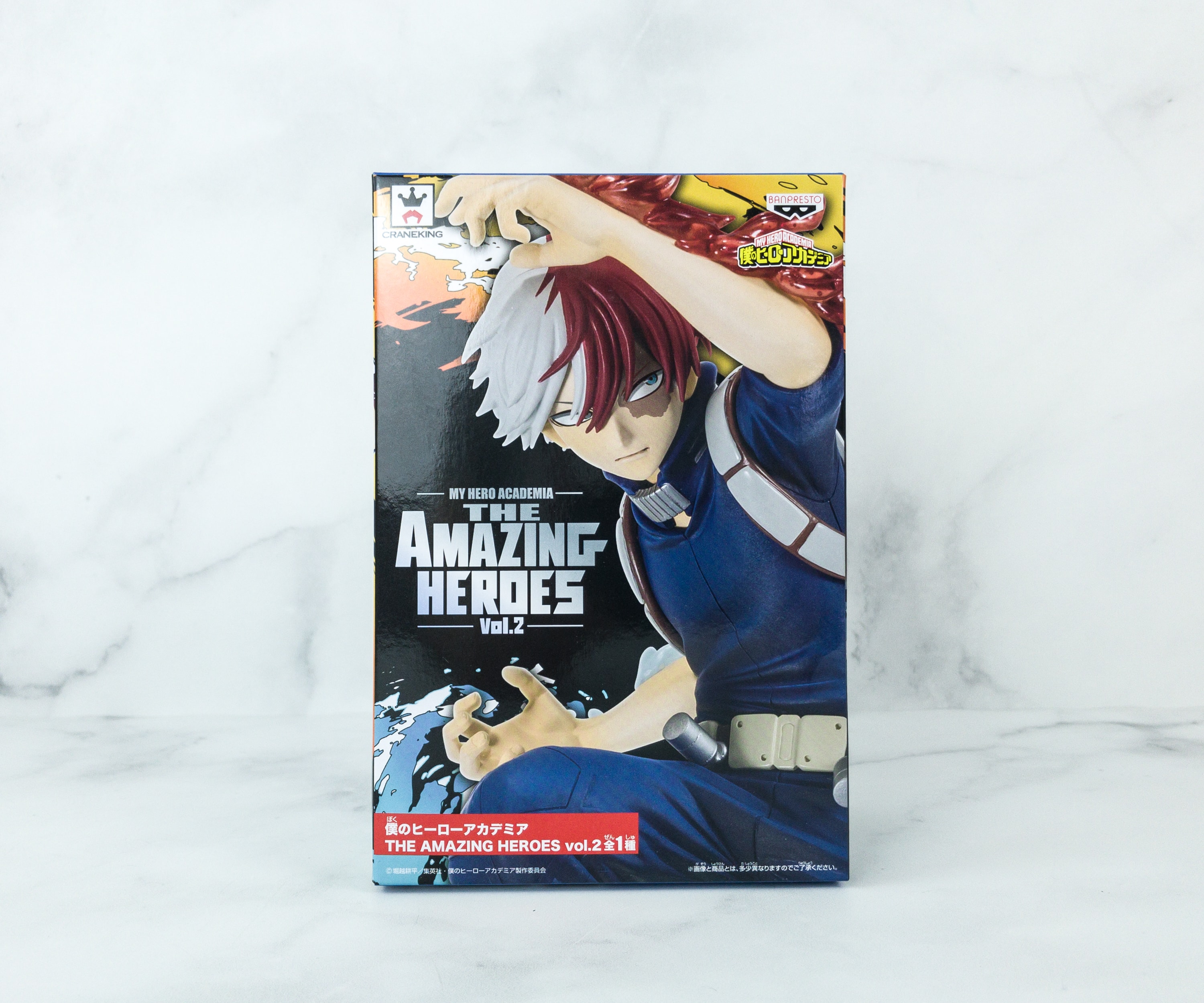 My Hero Academia Amazing Heroes Vol. 2 Shoto Todoroki Figure ($30) For the Amazing Heroes line, here's the second figure we got featuring My Hero Academia's other probational hero/student, Shoto Todoroki!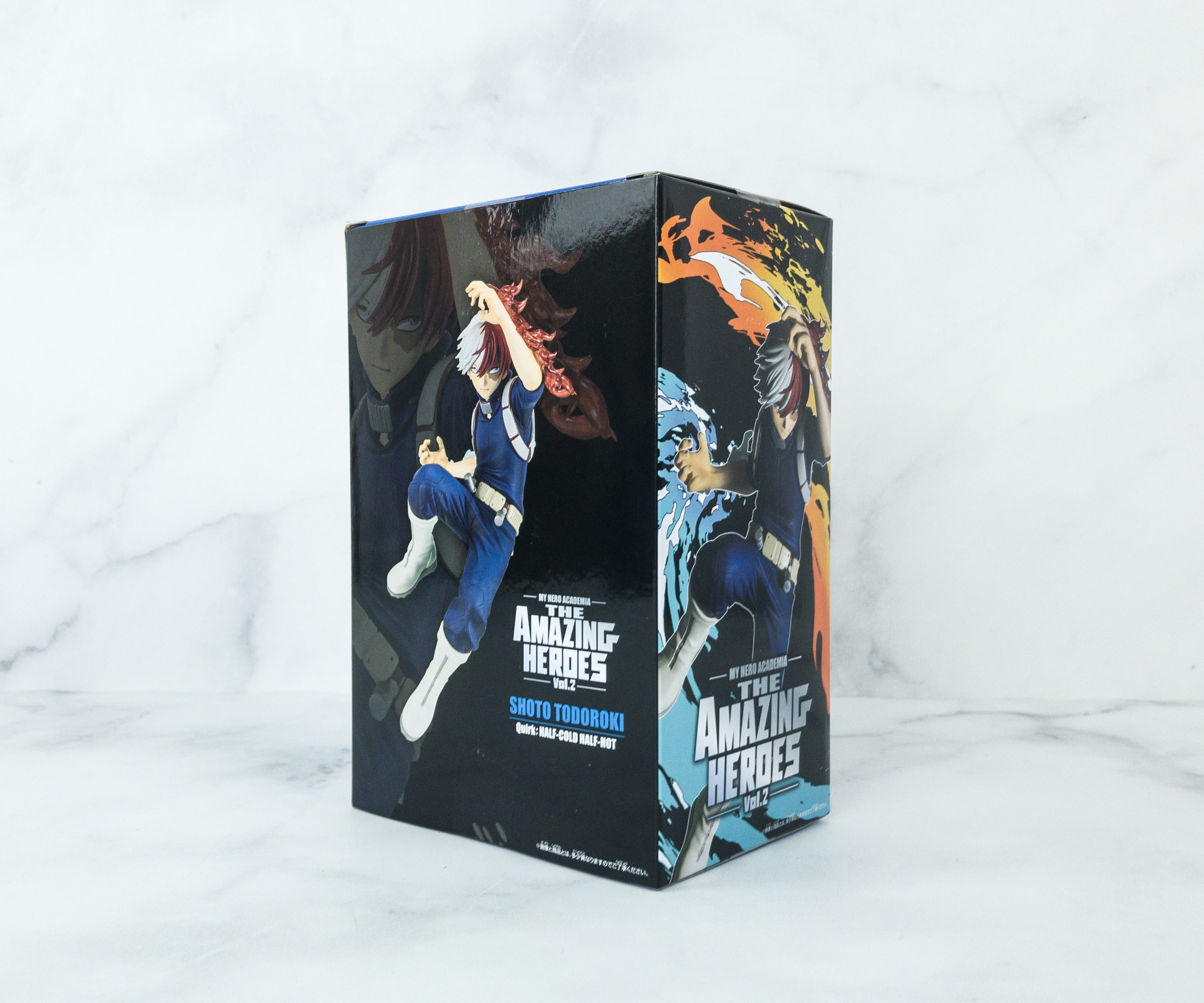 His quirk is half-cold half-hot. Unlike Deku's acquired quirk, Shoto's is inborn, like most of the heroes-in-training.
The figure came in several easy-to-assemble parts, much less than the Deku figure, and it's easier to complete.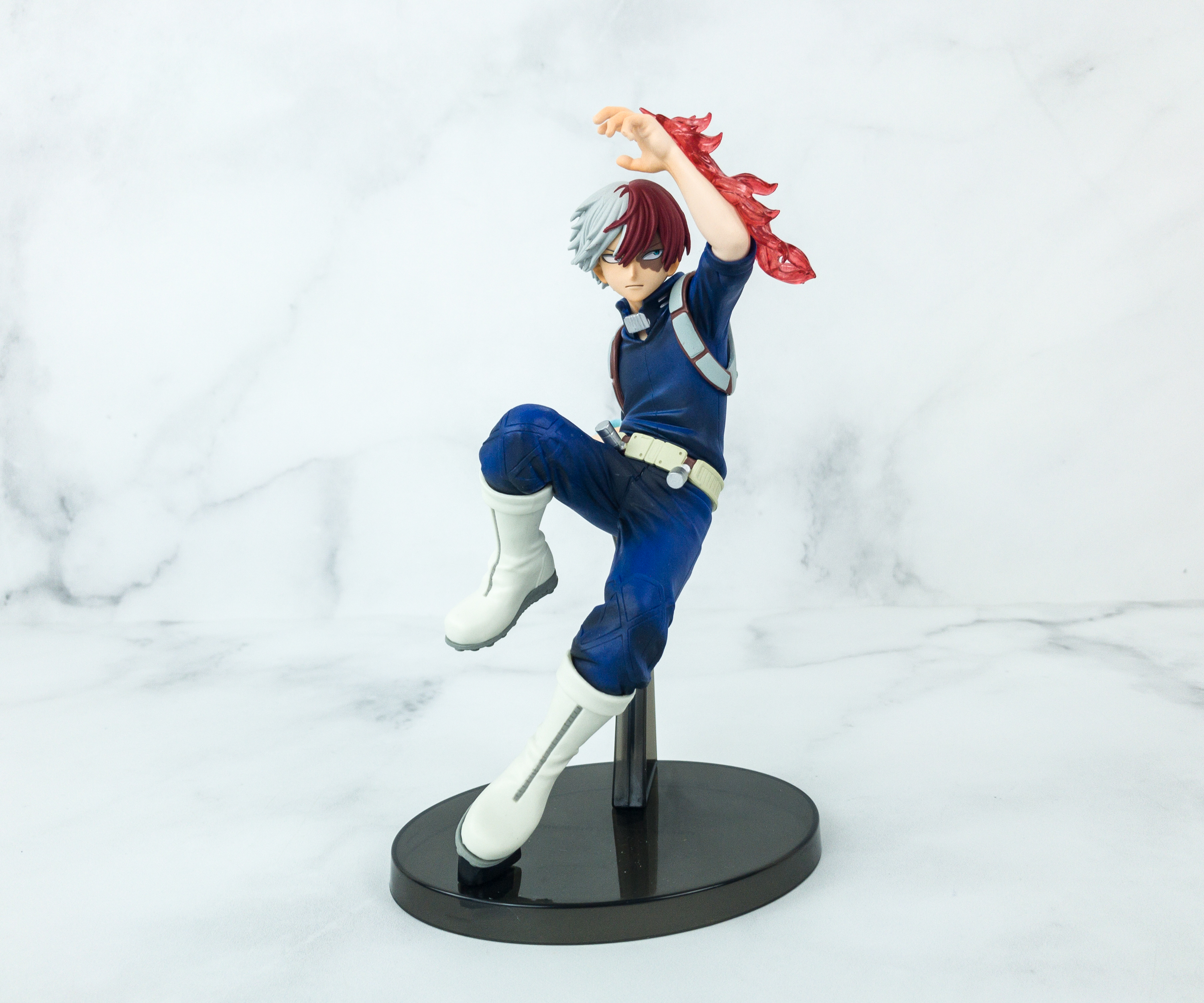 Here we can see Shoto in the middle of an all-or-nothing fight!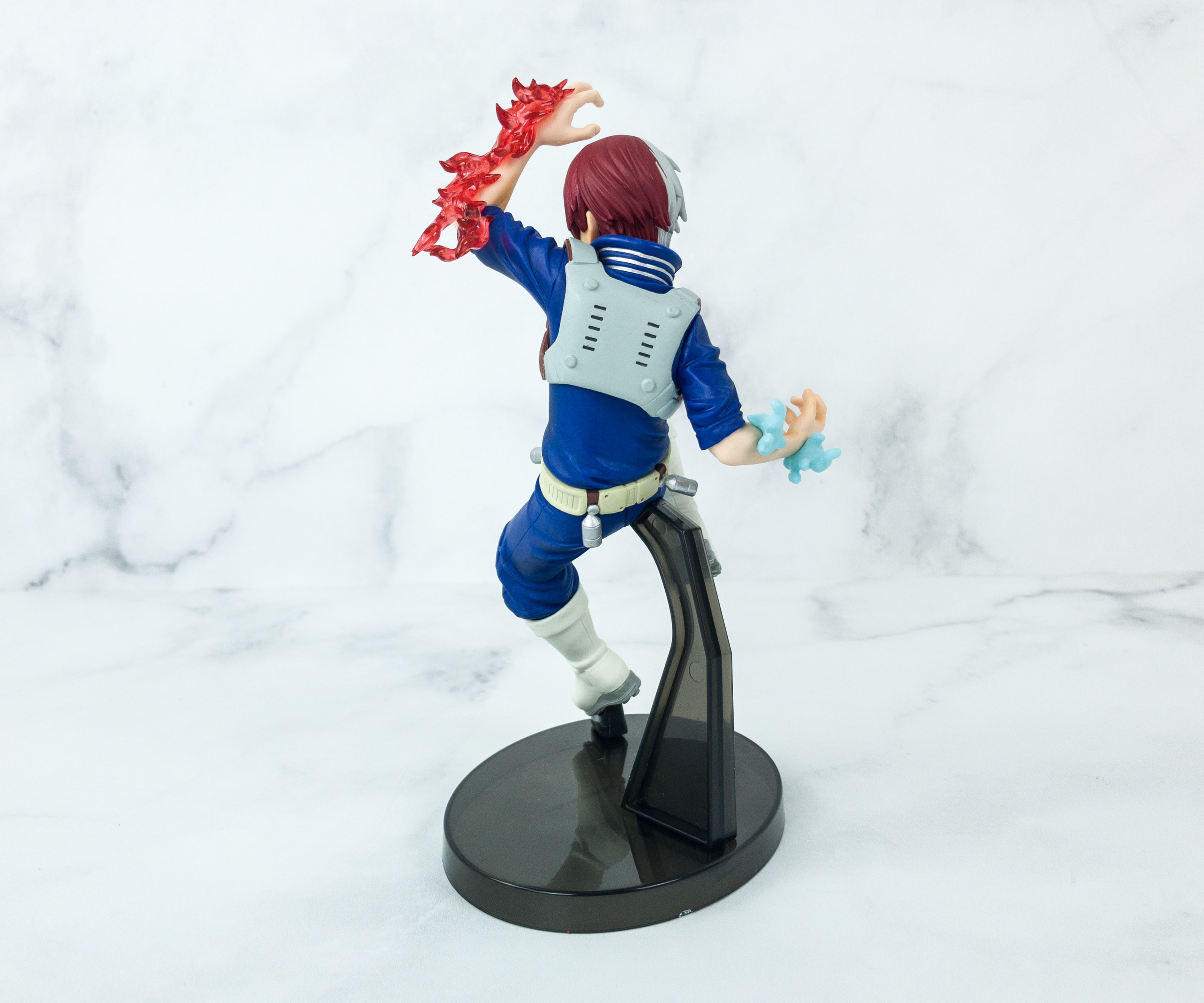 Even on his back, we can see that his hair's equally divided into two colors, crimson and white, which is an indication of his 2 quirks.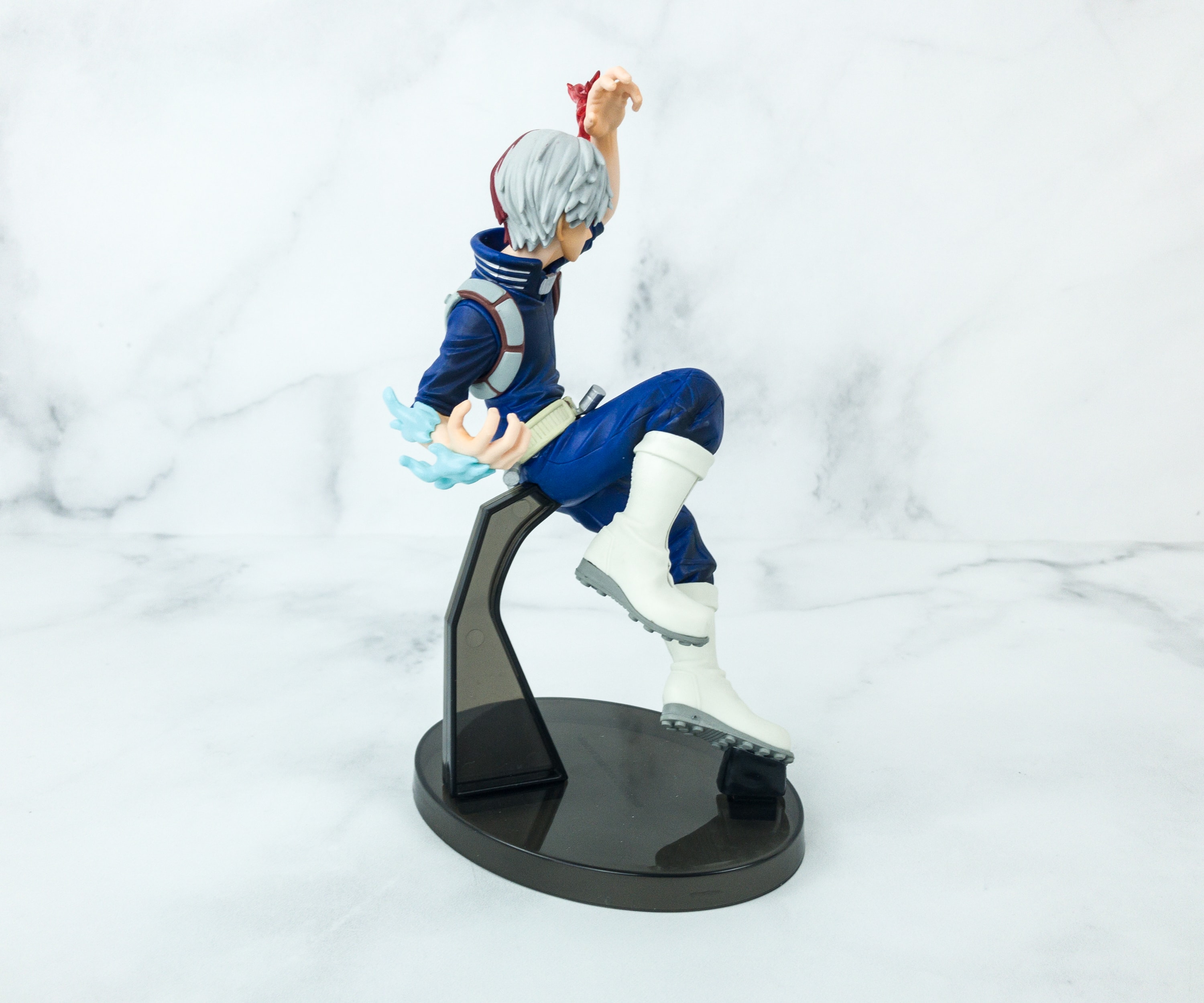 The supports on his back and his left foot makes him look like flying on thin air. Also, his powers are evident on both his hands, one with fire, and one with ice!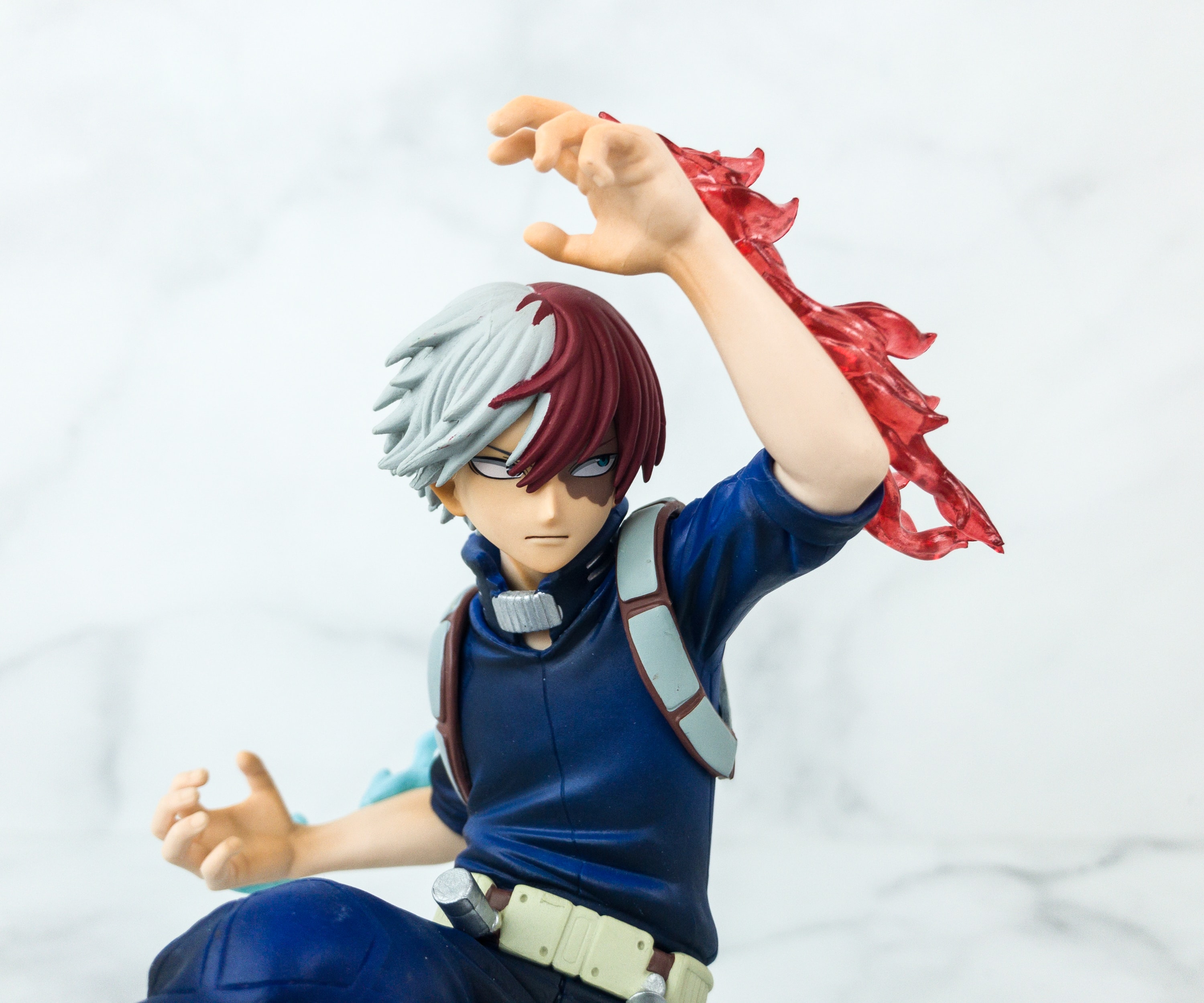 His burn scar is also shown on this figure, which reaches from his hairline to halfway down his cheeks. Despite that, many girls in his class claim that he's a really handsome lad.
The theme of this month is perfectly shown in each item of this box, as most of the characters are products of mutation. I love the exclusivity of the items, especially the numbered ones, you'll really feel special when you get your hands on them. I love the Amazing Heroes figure, and I am so ready to collect them all! Shoto's figure is fantastic as every detail of the student was captured into the 6″ figure. Also, the Spiderman figure is amazing! I also love the Venom shirt, and the pin is okay. Lootaku somehow satisfies my need for geeky stuff, and I also love how most of the items they're sending me are high-quality, exclusive, and functional!
What do you think about Lootaku?