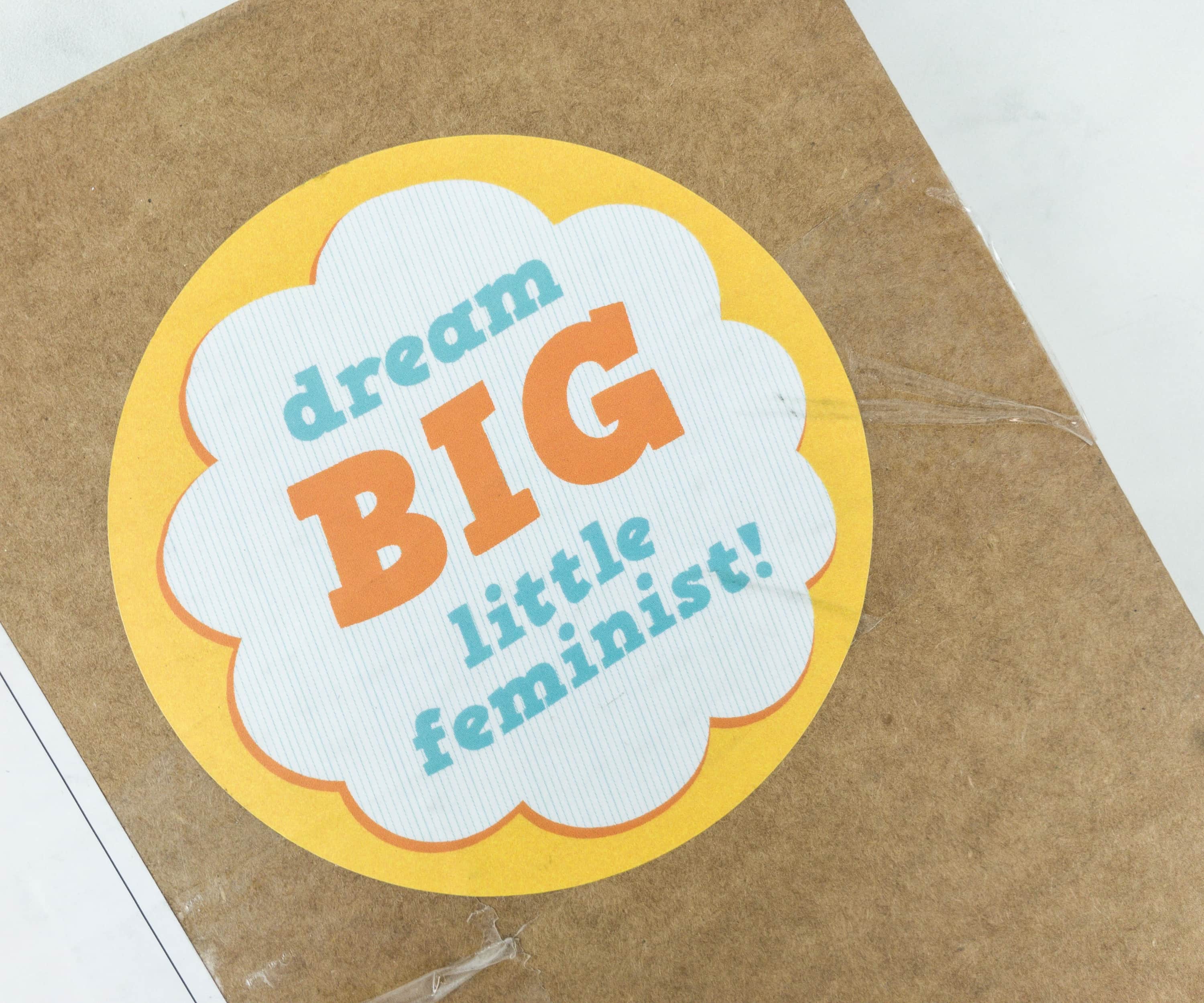 Little Feminist Book Club lets you diversify your kid's bookshelf with 1 to 2 hand-selected books for $19 per month. It is a subscription by age, which you can choose the range from 0-3, 3-7 to 7-9 years of age. You can then choose if you want a monthly ($23/month), or a pre-paid box for 3 months ($63 – $21/month), 6 months ($120 – $20/month) or 12 months ($228 – $19/month). Each box includes discussion questions, parent letter, and DIY ideas.
This is a box that teaches children how to be brave and empathetic. It instills to their minds the principle of feminism and that all genders are equal.
We are reviewing the subscription for 0-3 years olds!
DEAL: Get $5 off anything on LittleFeminist.com! Use coupon code HELLO.
Upon opening, you can see two books and some cards.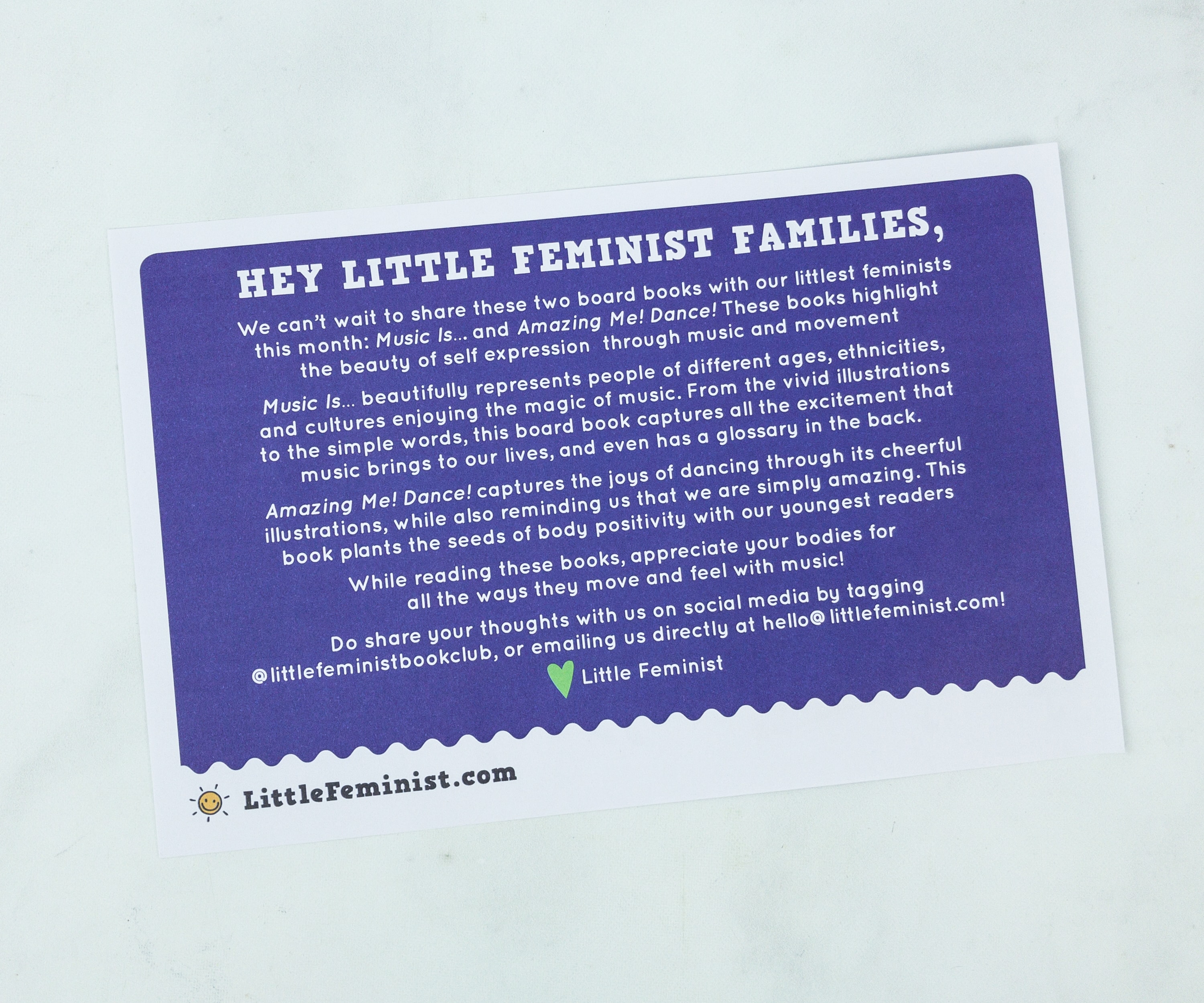 There's a card that discusses the latest Little Feminist discoveries!
Everything in my box!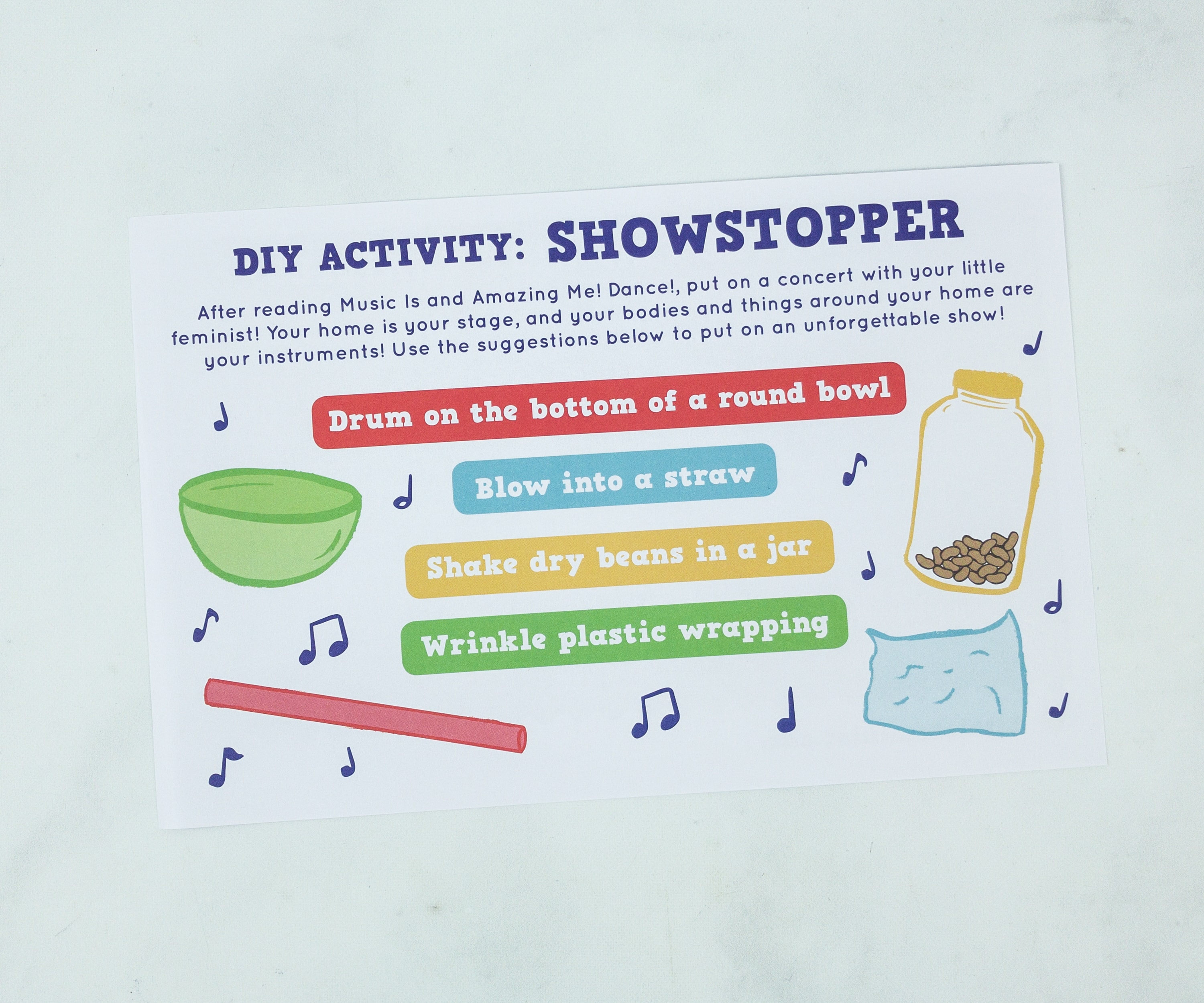 It is encouraged to do this DIY activity for our little feminists to be comfortable with expressing themselves through dancing. They can learn how to feel their groove and become resourceful on making some music from random things at home.
The background to this photo is a hot mess, but we couldn't help showing you how our kiddo put this into action – he made his own guitar – and he is SO proud! Thanks for the great idea!!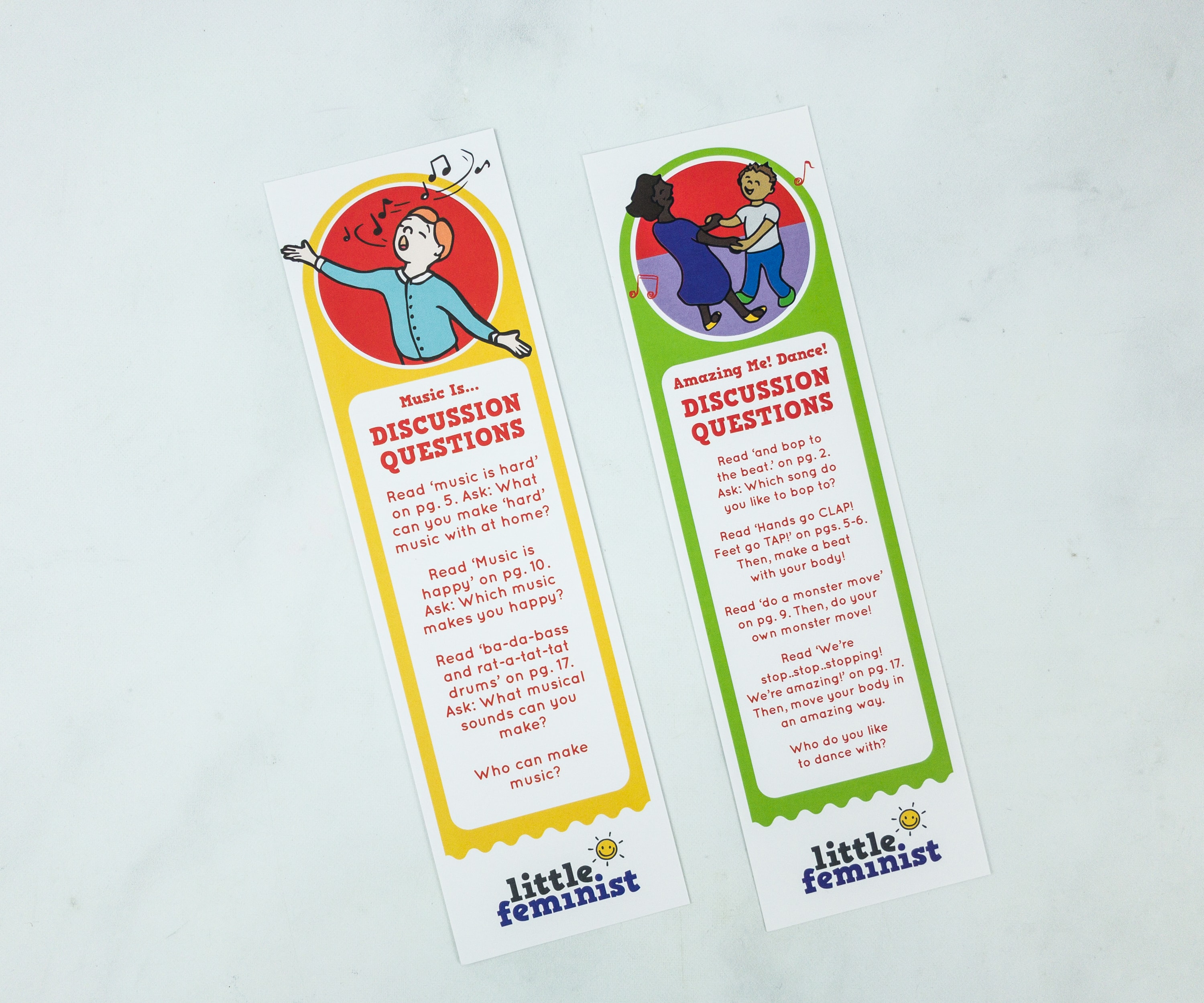 These cards help you ease into book discussions naturally and so it doesn't seem like you're quizzing the kids. There are 2 discussion cards to guide us in wrapping up the lessons they learned based on the fun activities we did.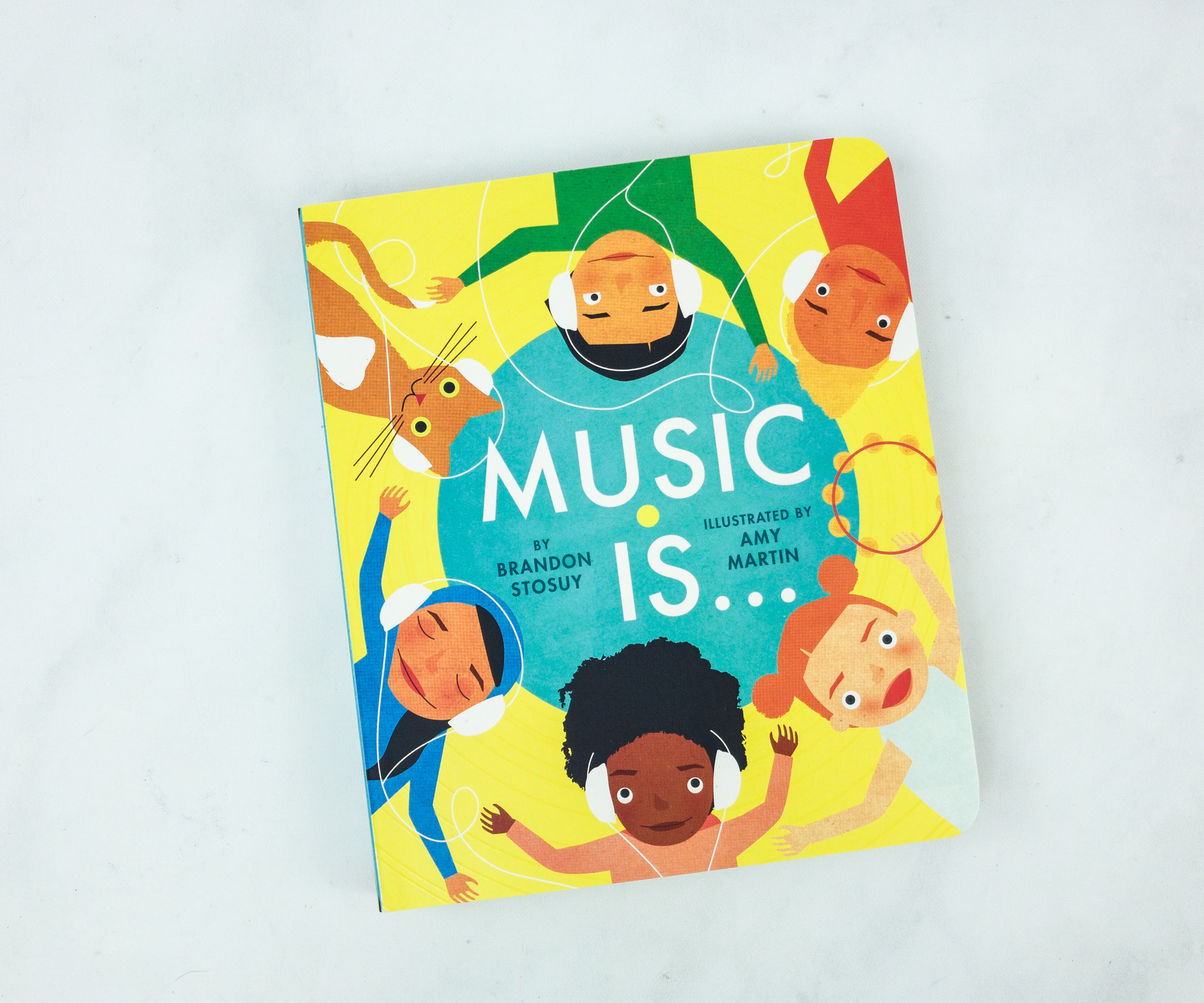 Music Is… by Brandon Stosuy ($8.99)
From music writer and The Creative Independent/Kickstarter Editor in Chief Brandon Stosuy, comes an entertaining new board book that introduces the many moods, styles, and senses of music to the youngest audiophiles—because music is for everyone, and music is for you.

Featuring Amy Martin's dynamic art style, Music Is… explains music through our eyes and ears so that the sense of hearing is transformed into a visual experience. A pitch-perfect board book that is sure to strike a chord with readers of all ages.
The kids will have a good impression of the wondrous things music can do for them because of this book.
This is the perfect way to illustrate the groove and how to feel the music.
All the illustrations are unconventional and never boring. There are a lot of representations here and it's low-key showing that music is universal and it can bring people together, and the different ways music can make you feel.
Amazing Me! Dance! by Carol Thompson ($3.99)
We're amazing! We can dance, dress up, sing and make music. There's nobody quite like us! Enjoy the antics of this inclusive and diverse group of friends, as they celebrate the natural and boundless creativity to be found in every child.
Do you love dancing? It is a surefire way to make your children feel at ease and comfortable with themselves and their body.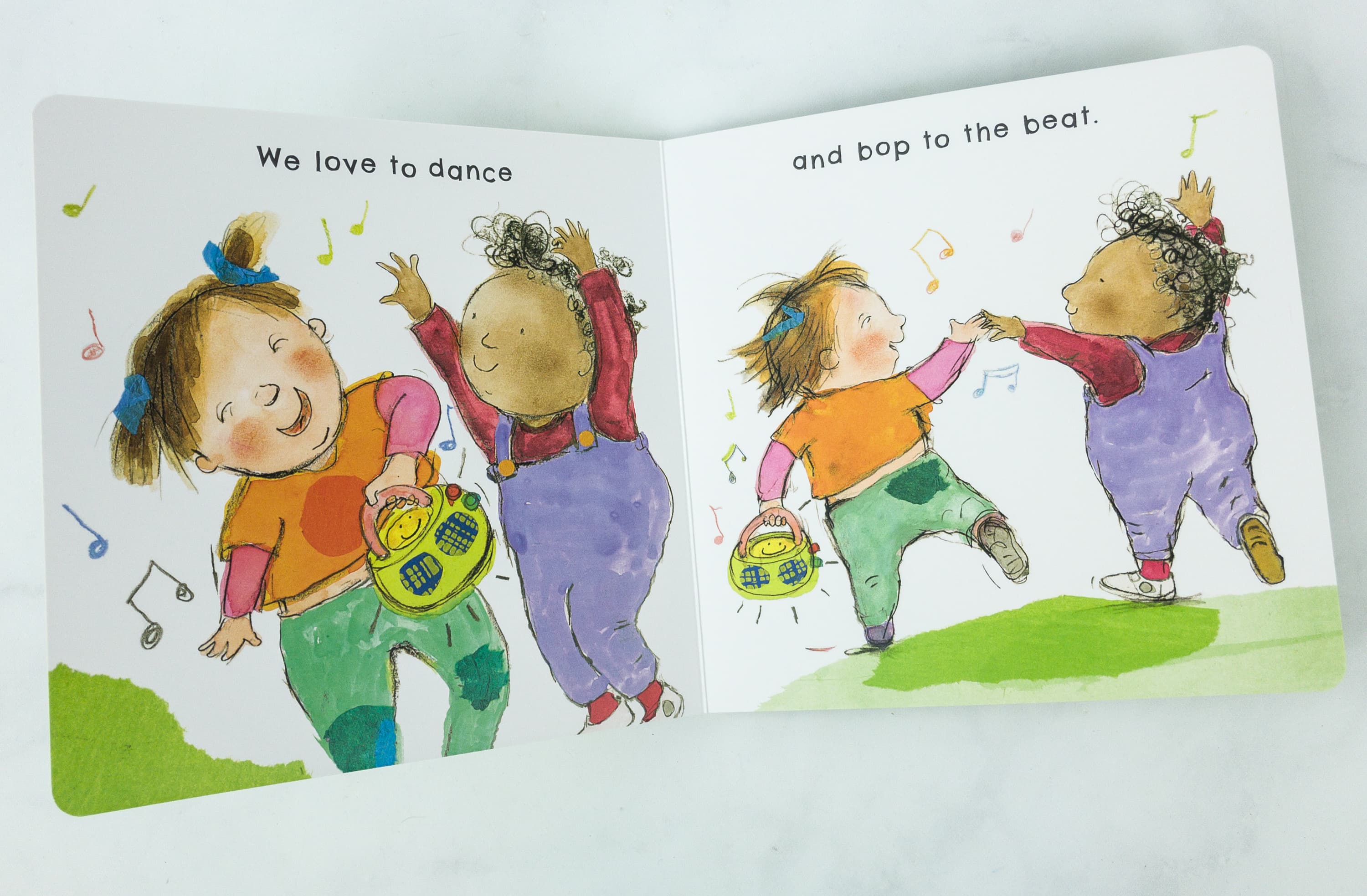 The illustrations of the kids look like they're having a blast so hopefully, it can influence young readers too, especially since diverse children are pictured.
Encourage children to dance and let them move to their own beat. It's a good outlet for their creativity and also promotes self-love.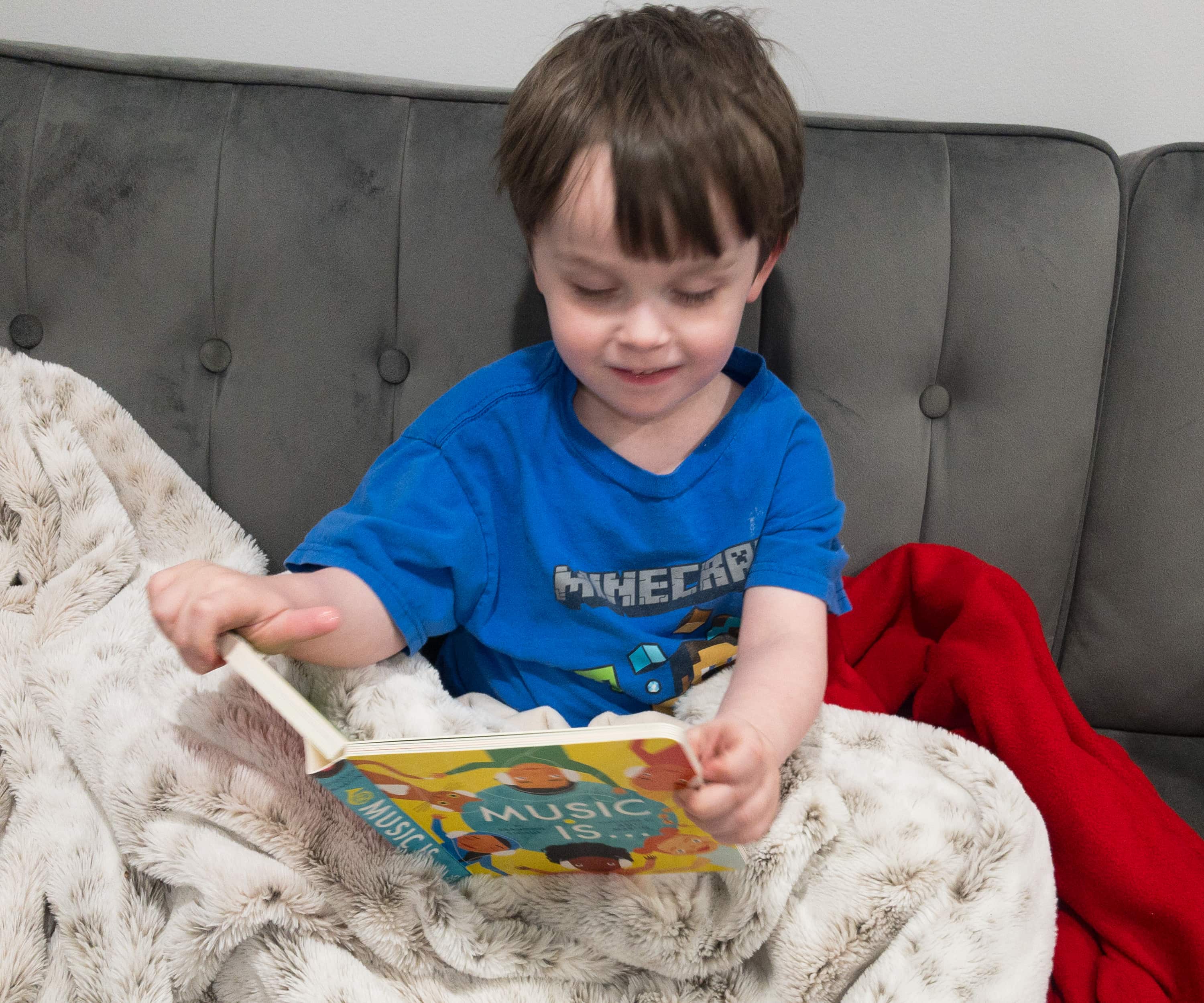 I gave him the book to read and he really likes it. I find him grinning and chuckling as he flips the pages of this book.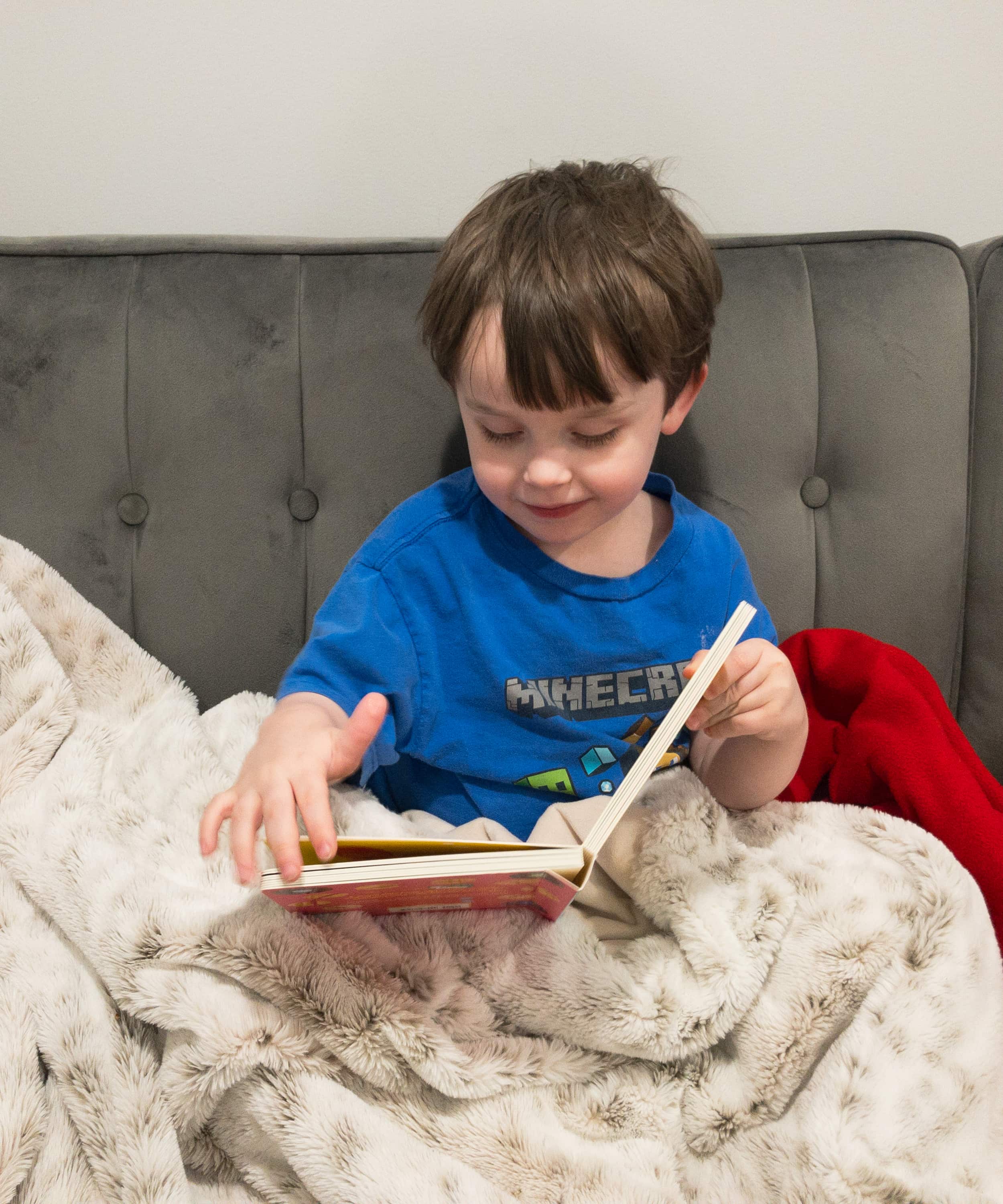 He enjoys the fun illustrations on every page.
This month's book picks surely planted seeds of self-love into my kids. We can't see the effects of these books yet but I hope they will grow up with confidence and can effectively express themselves. This is a good time to expose them to books that will teach them lessons with an age appropriate style. I think that the illustrations are very animated, colorful and easy to understand. My child is glued to the books the whole time. I'm happy with the books this month and with the great extras!
What do you think of the Little Feminist Book Club?