Little Feminist Book Club lets you diversify your kid's bookshelf with 1 to 2 hand-selected books for $19 per month. It is a subscription by age, which you can choose the range from 0-3, 3-7 to 7-9 years of age. You can then choose if you want a monthly ($23/month), or a pre-paid box for 3 months ($63 – $21/month), 6 months ($120 – $20/month) or 12 months ($228 – $19/month). Each box includes discussion questions, parent letter, and DIY ideas.
This is a box that teaches children how to be brave and empathic. It instills to their minds the principle of feminism and that all genders are equal.
This is a review of the book subscription for kids 7-9 years old!
DEAL: Get $5 off anything on LittleFeminist.com! Use coupon code HELLO.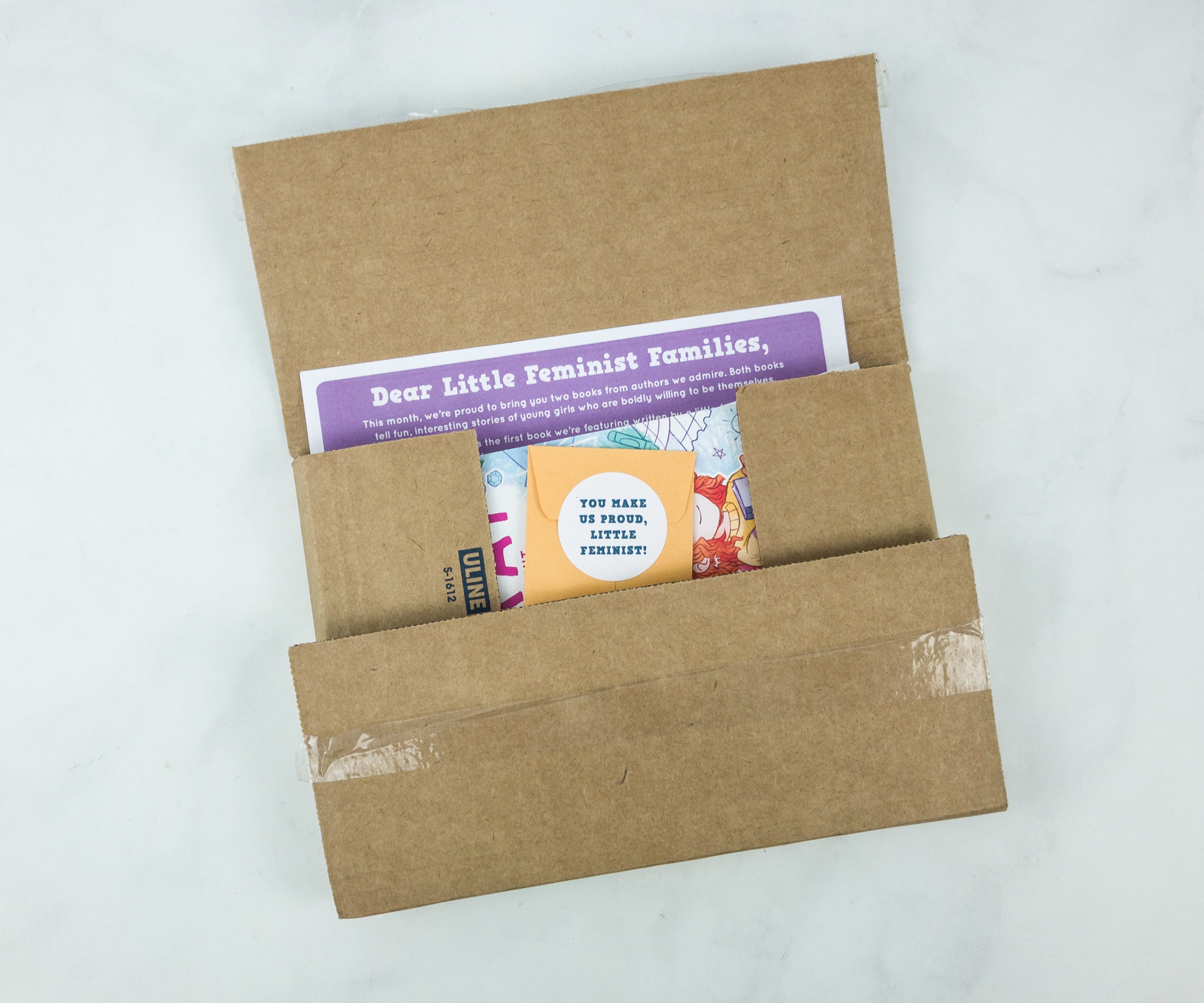 Upon opening, we have a little peek at some cards, an envelope, and some books!
Everything in my box!
There's a surprise for us this month!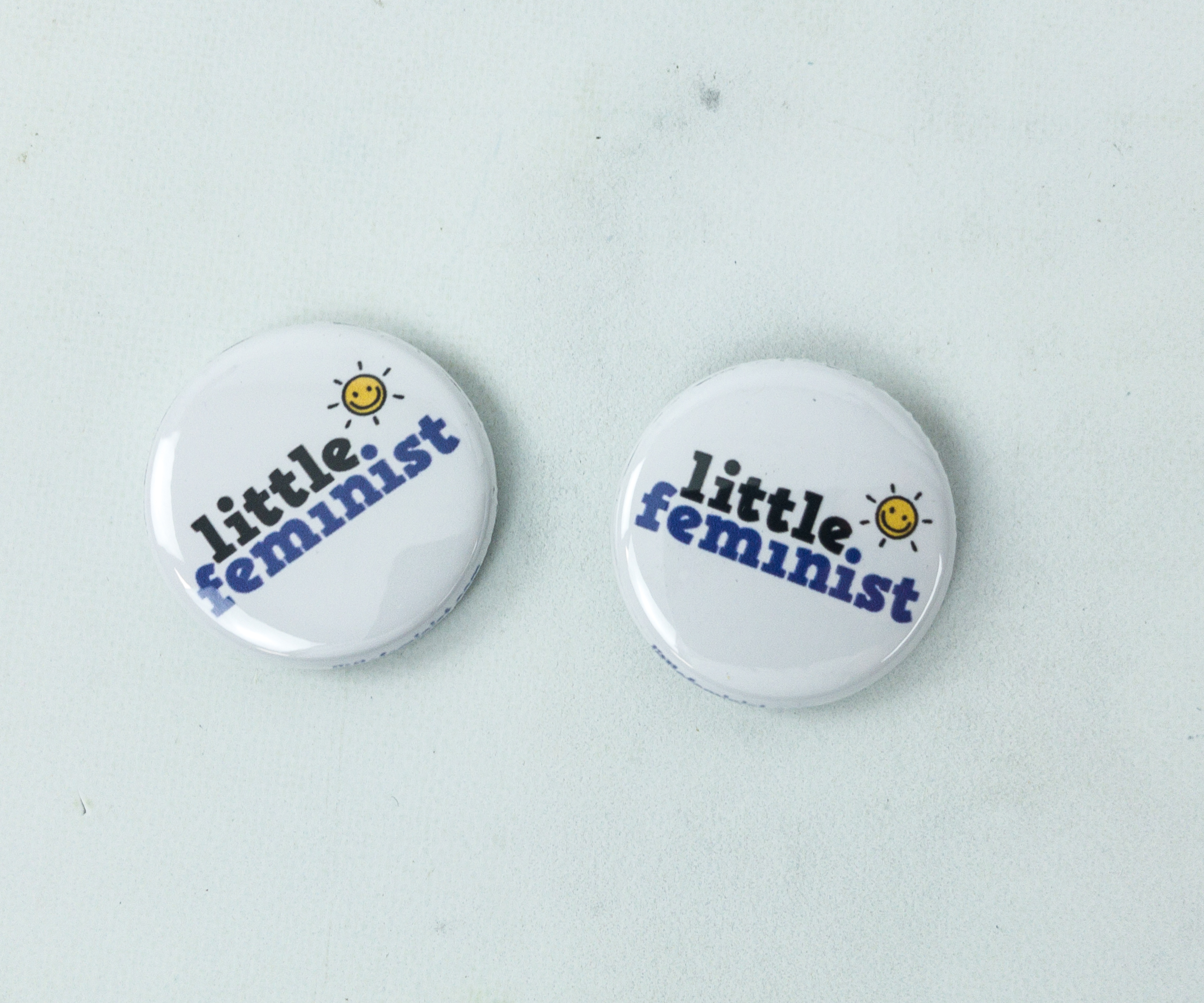 They gave us two adorable Little Feminist pins! We can share them with a friend and add it to our collection!
There's also a little bookmark that poses a question for a discussion of this month's book.
I am looking forward to a hearty discussion with my kids after reading the book!
Another card has a note from the Little Feminist team that talks about the chapter books this month.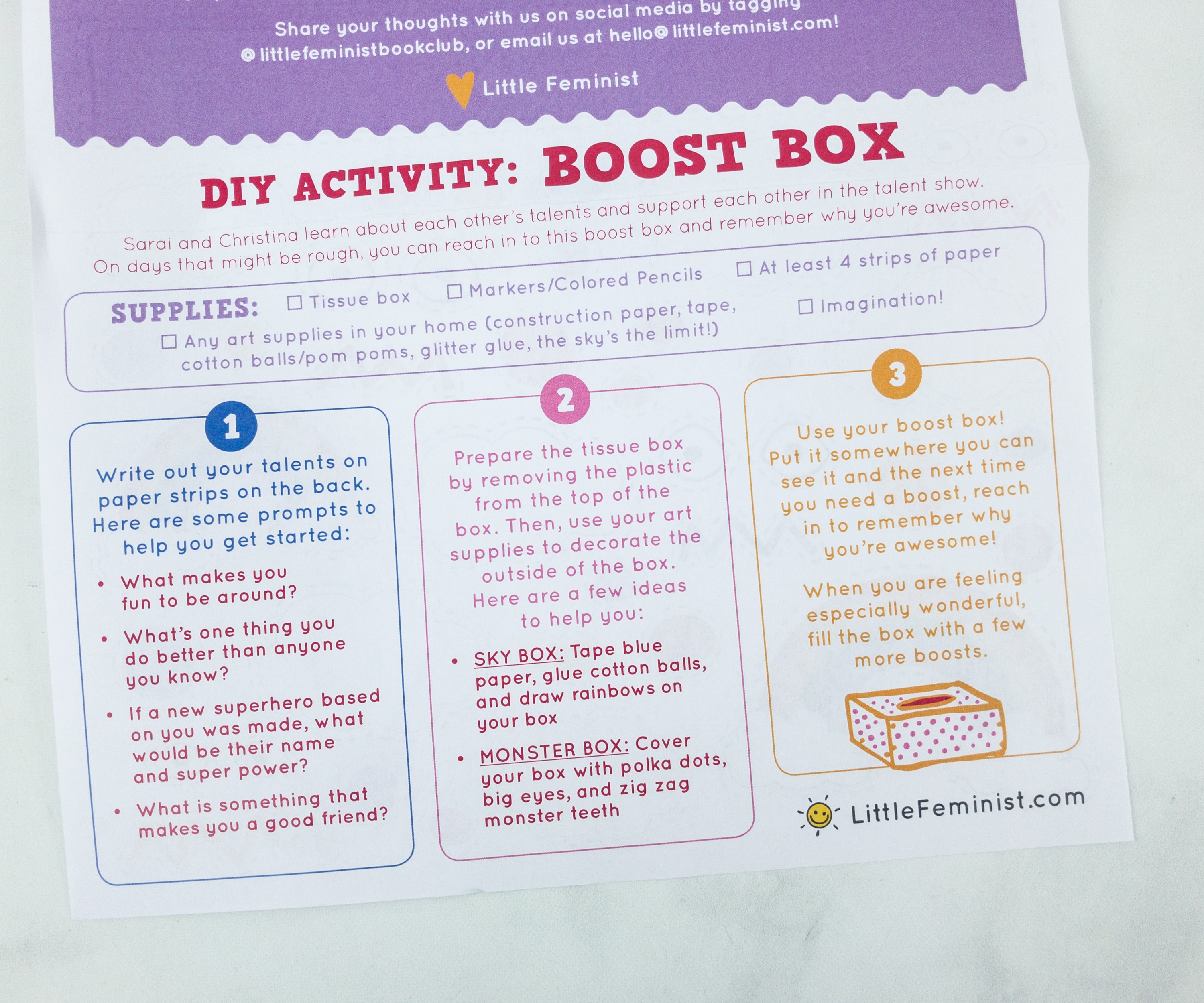 This is a great idea! This can be applicable to everybody regardless of age. Sometimes we can't ignore our gloomy days and this is a good way to remind ourselves that we are special and we are strong. We can add some inspirational quotes too while we are at it. Instead of calling it the booster box I will call it "The Box Full of Sunshine."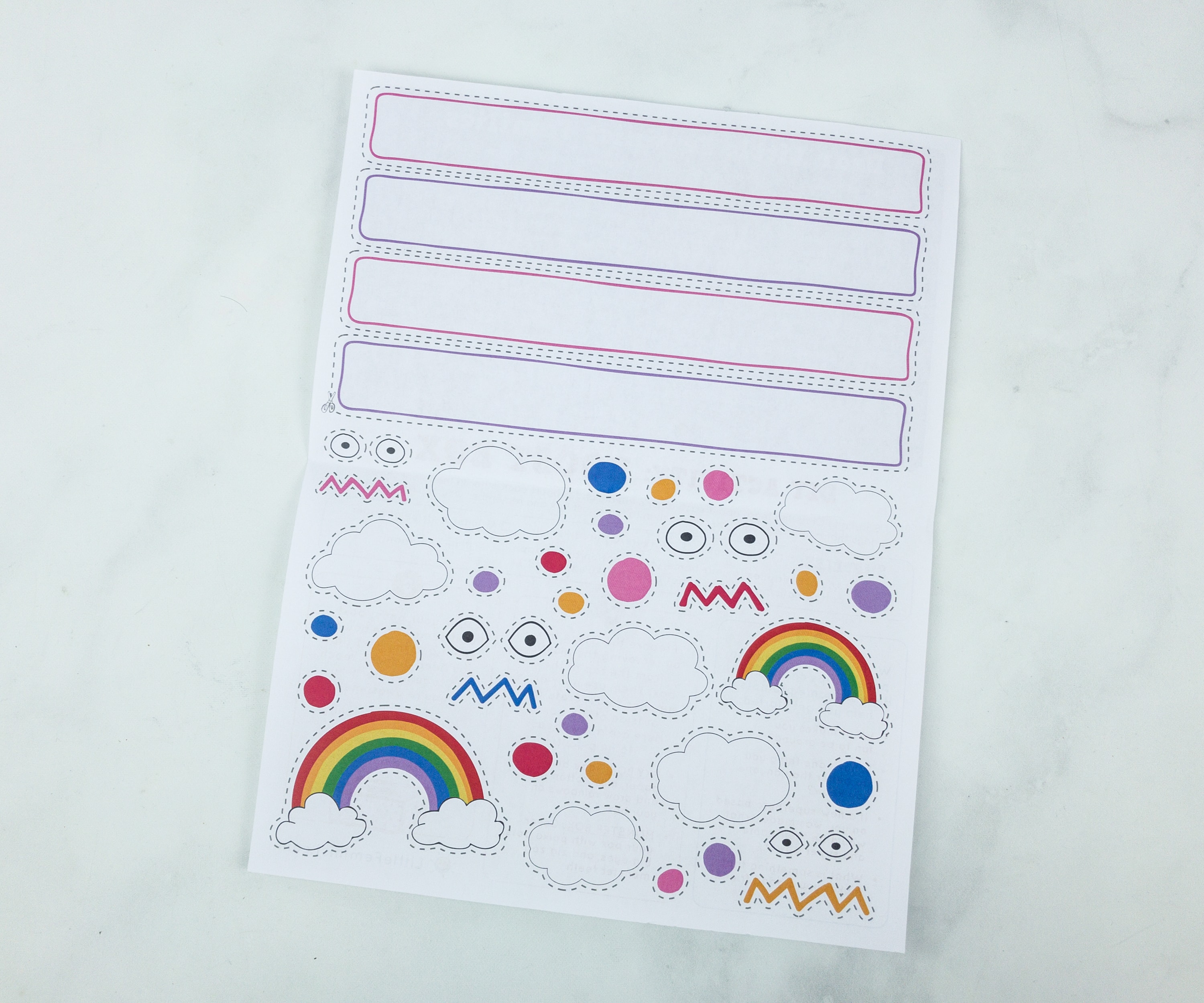 We can decorate our box with these fun stickers!
The box features two books namely Have Fun, Anna Hibiscus and Sarai in the Spotlight. They are generally about confidence and self-acceptance.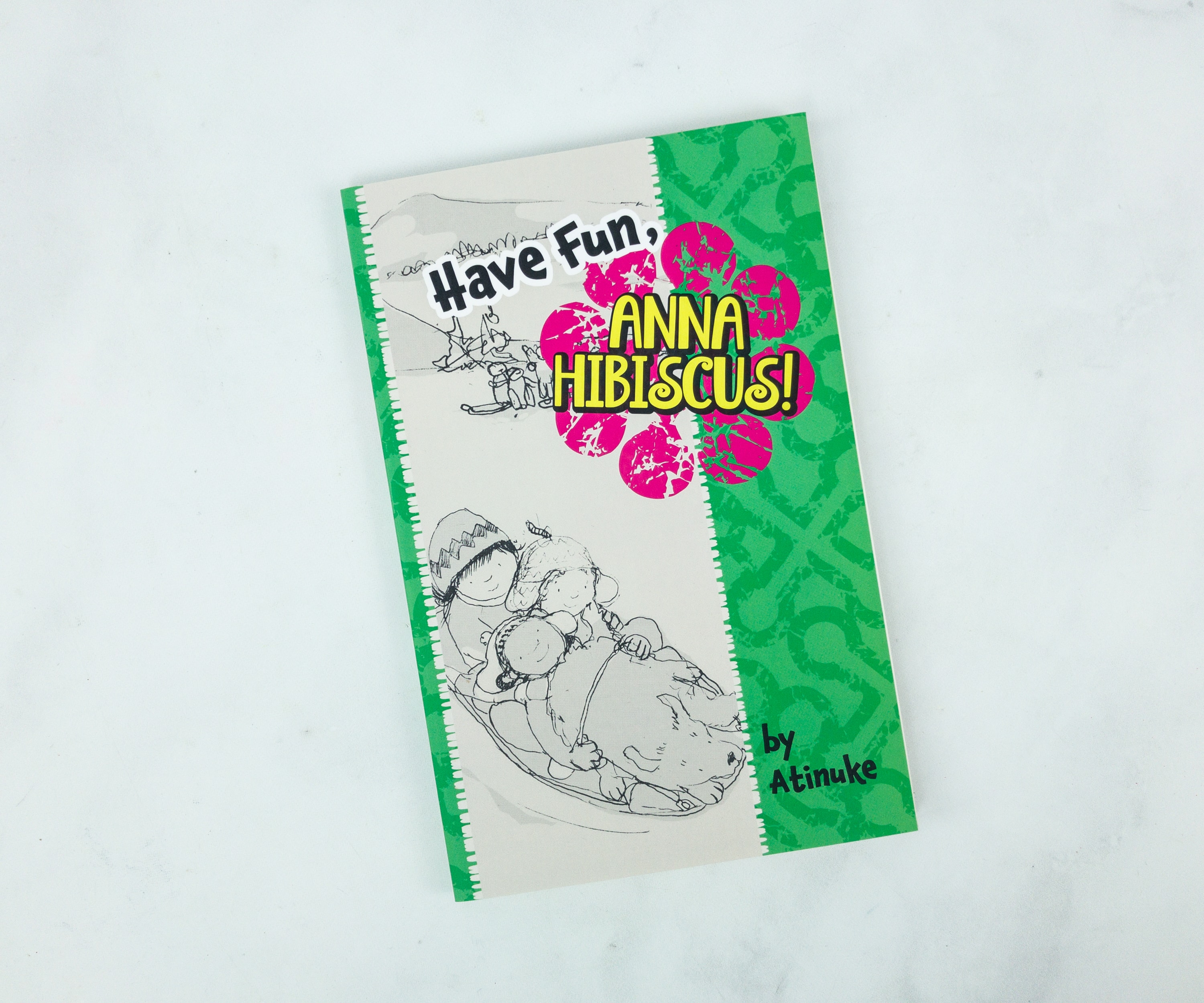 Have Fun, Anna Hibiscus! by Atinuke ($5.31)
Anna Hibiscus lives in Africa. Amazing Africa. Anna Hibiscus has never been away from her home in Africa, surrounded by her parents and baby brothers, as well as all of her aunts and uncles and cousins. But now she is going to Canada to visit her grandmother for Christmas. She has never met Granny Canada and she can't wait to see snow! Canada is very cold and it takes Anna a little while to get used to wearing lots of clothes and eating different types of food. She also has to get used to Granny's dog, Qimmac. And though she misses her brothers and cousins, Anna soon makes lots of friends and has a wonderful time playing with them in the snow and celebrating Christmas with Granny Canada.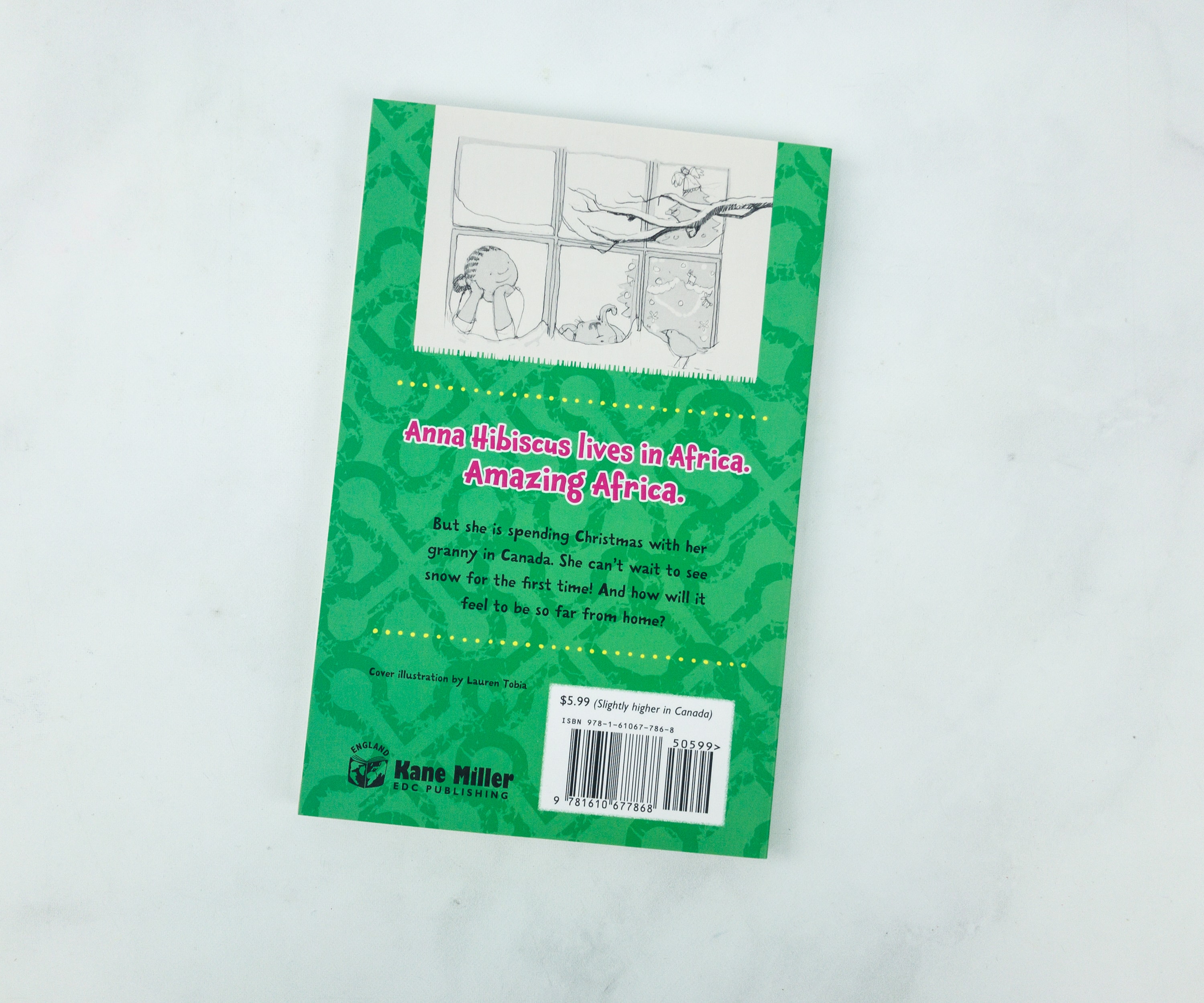 This is an interesting story because it's always scary for kids to go out of their comfort zone. Especially if their familiar peers are away from them.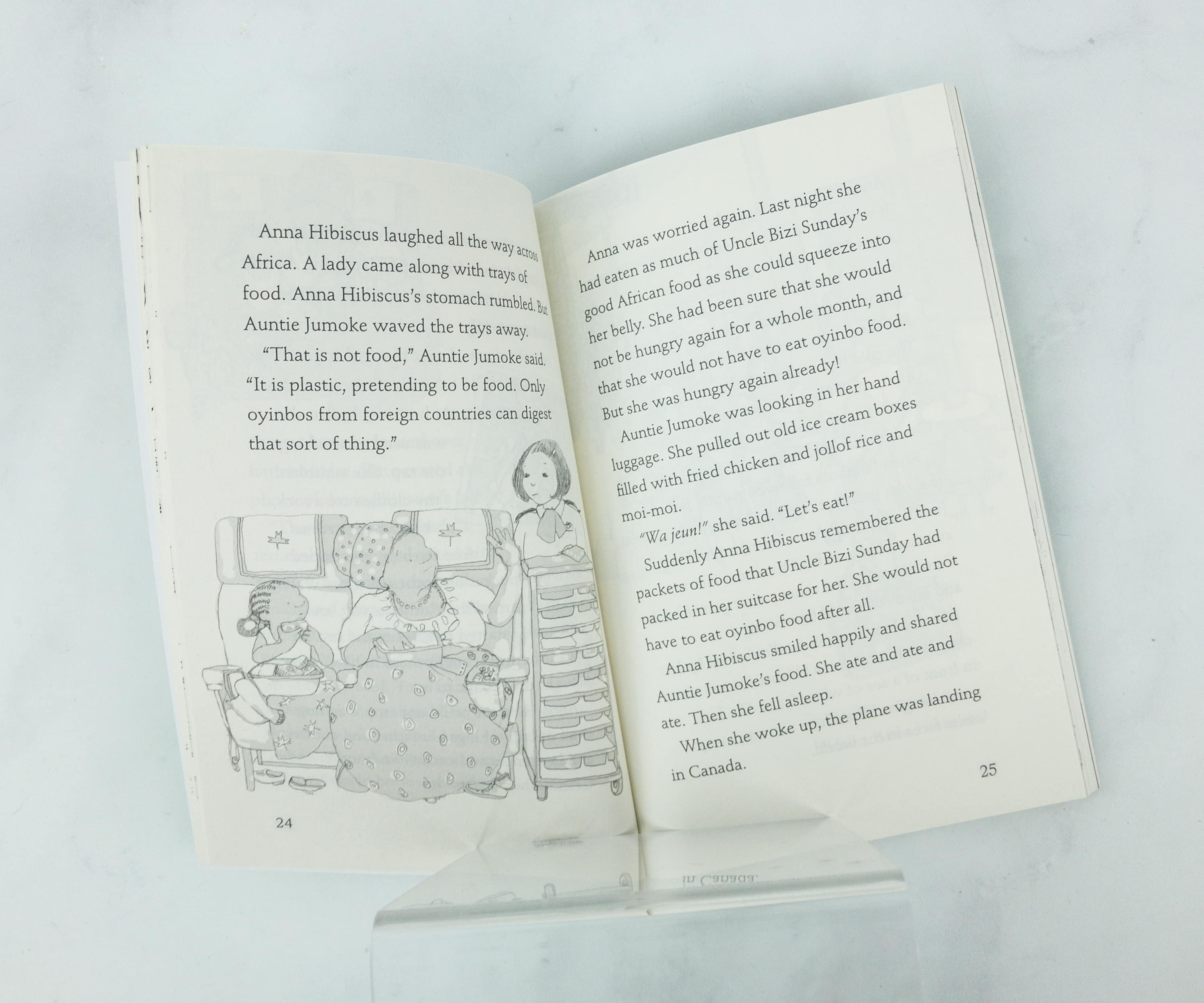 Sometimes it's funny how pure kids can be. I know this can happen in real life. Our heroine was afraid to try other food. And because she was brought up by her aunt believing that she can't digest other food, she ate a lot and thought she would be full for a month!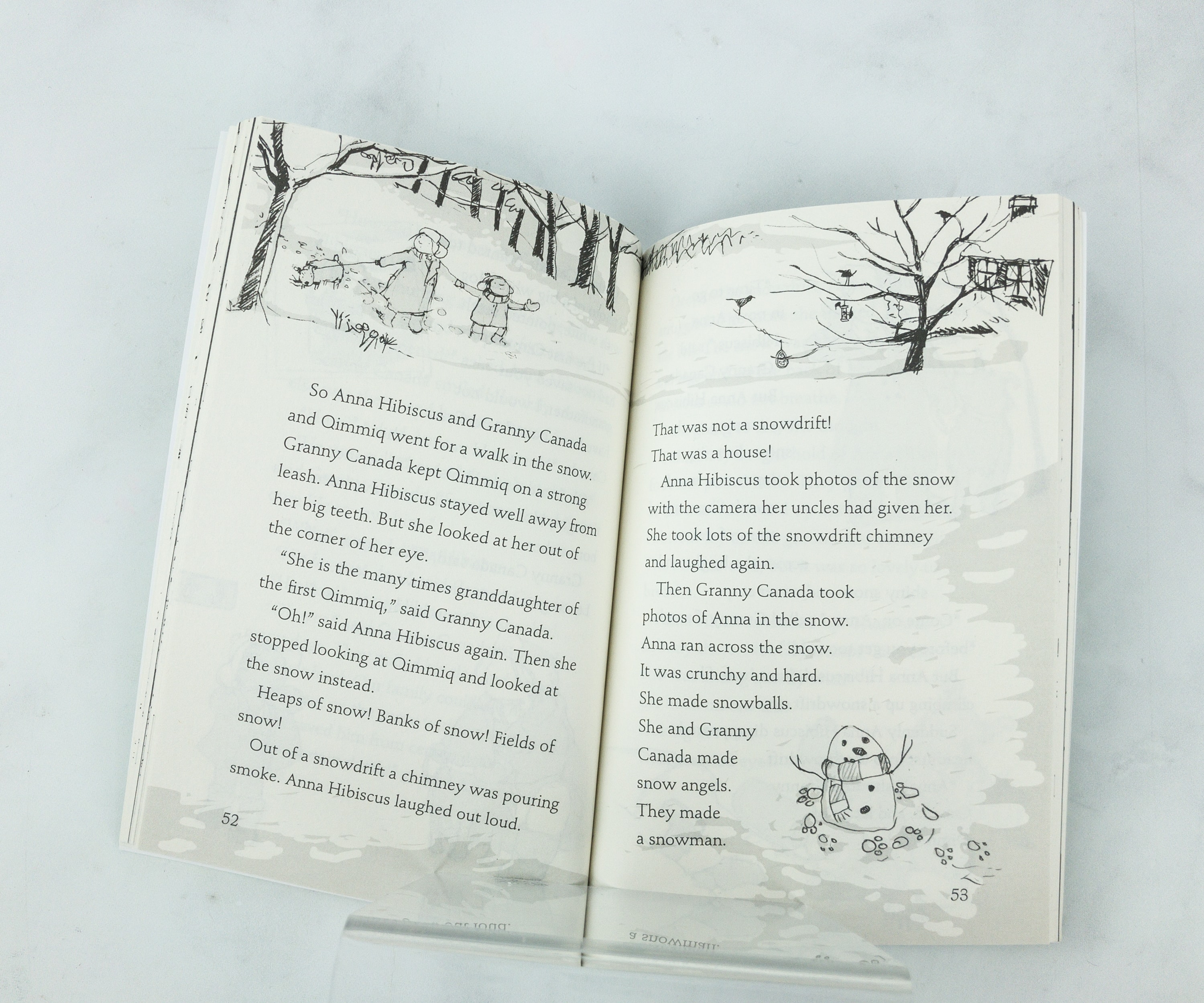 People just needed time to adjust and adapt to any new environment, but once she accepts her situation she can fully enjoy the new experiences. We enjoyed this one, it's a nice followup to the first Anna Hibiscus – and I'd no idea they had a bunch of sequels!
Sarai In The Spotlight by Sarai Gonzales and Monica Brown ($5.99)
When Sarai's best friend suddenly moves away, Sarai has to navigate school — and the unfriendly girls in the cafeteria — all by herself. Then, new girl Christina moves to town and the teacher volunteers Sarai to show her around. But Sarai thinks Christina is not at all like her–she never wants to play at recess, she's always got her head in a notebook and she's so shy! But when Christina writes Sarai a spoken-word poem for her to recite at the class talent show, Sarai learns that sometimes winning teams are made from unlikely pairs!
Inspired by the life of viral video sensation and social activist Sarai Gonzalez with the help of award-winning children's book author Monica Brown.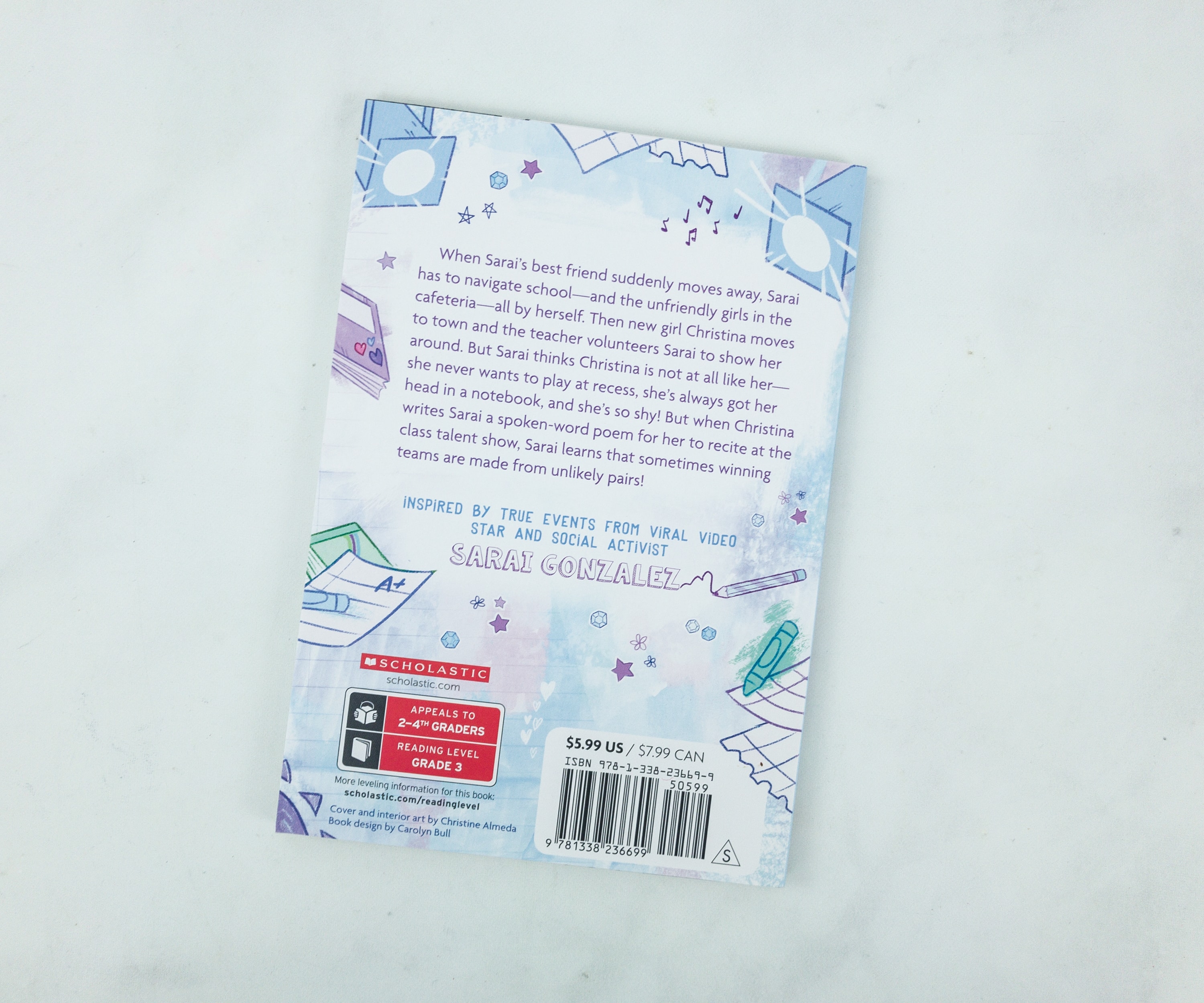 Sometimes true friends are are the ones you didn't expect. It's good that Sarai gave it a chance.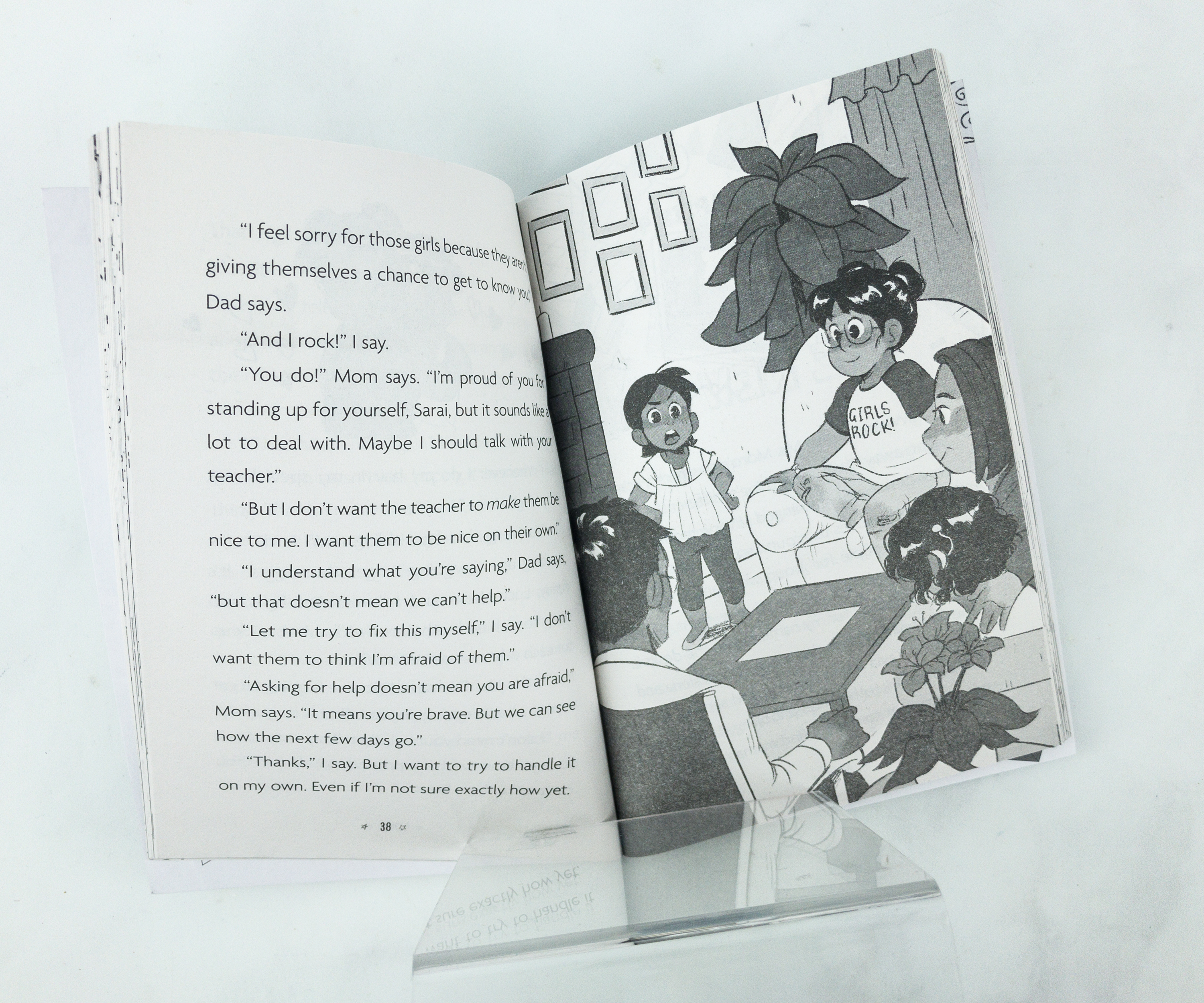 This is the kind of openness we want from the kids. Talk about being confident and standing up for yourself!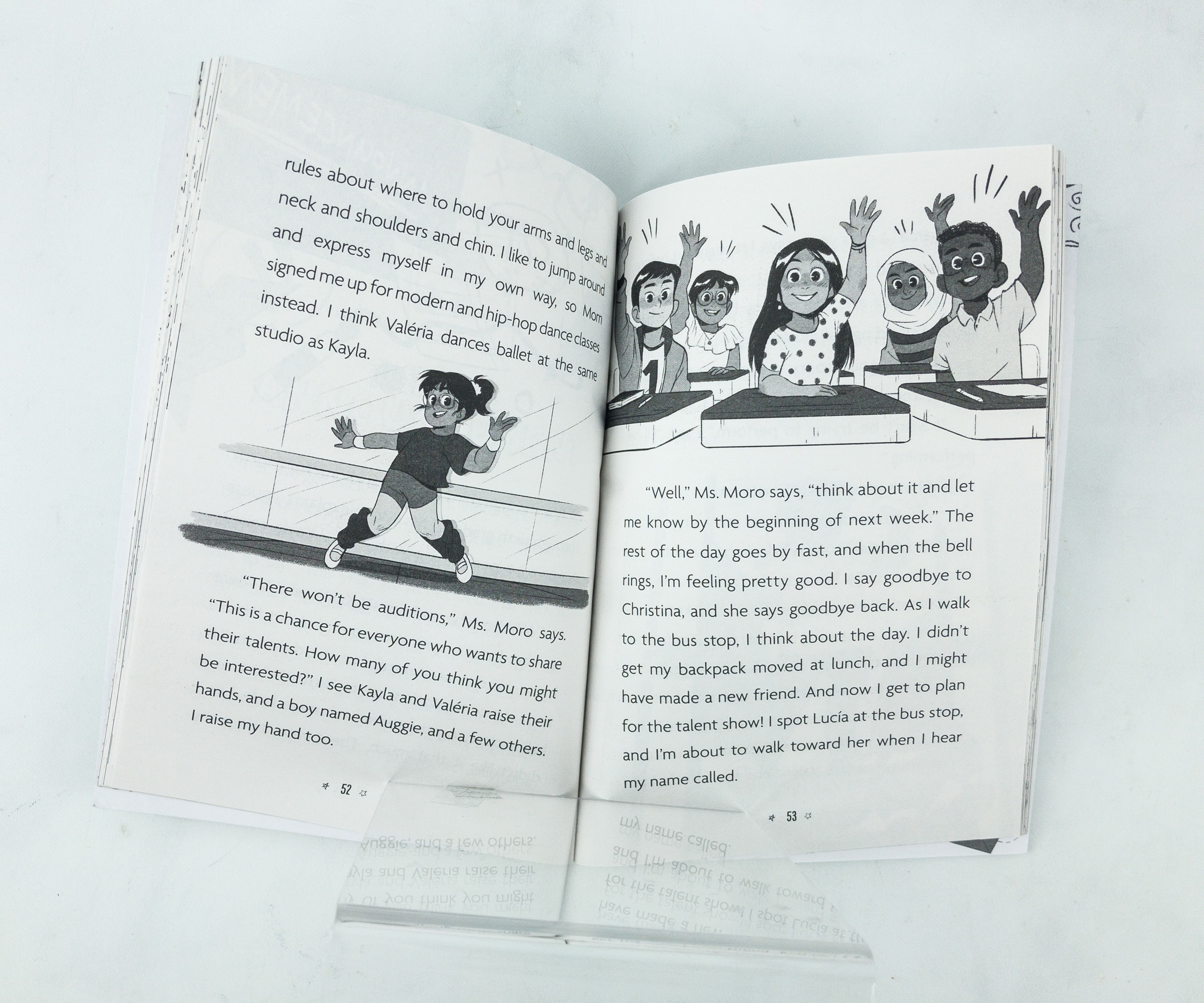 I love that the illustrations of the books are diverse.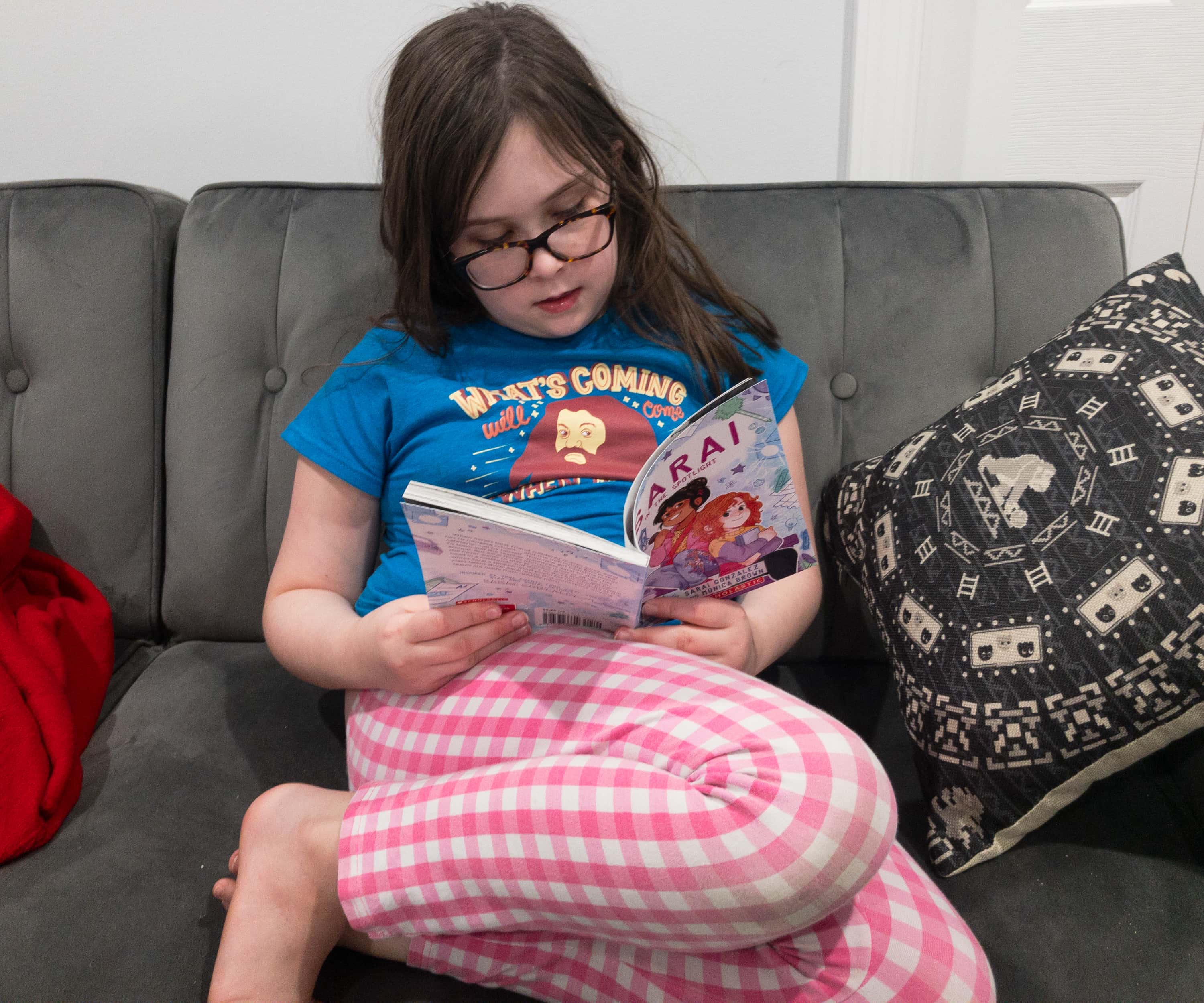 Look at my daughter concentrating!
I'd say these books are age appropriate. In this age children can learn quickly when they find the heroes or heroine relatable. We have to be careful as they can easily emulate the characters they look up to and read and selecting a subscription like this one ensures positive and diverse role models for our girls. The stories also dive into the topic of how the world works now. For example, the story about Sarai touched bullying and I like that in the story, Sarai told her parents about the situation but also initiated the notion of handling the situation first before the parents could intervene. At least if they see books like this, they won't be afraid to stand for what they believe in and to be proud of who they are as individuals.
What do you think of the Little Feminist Book Club?