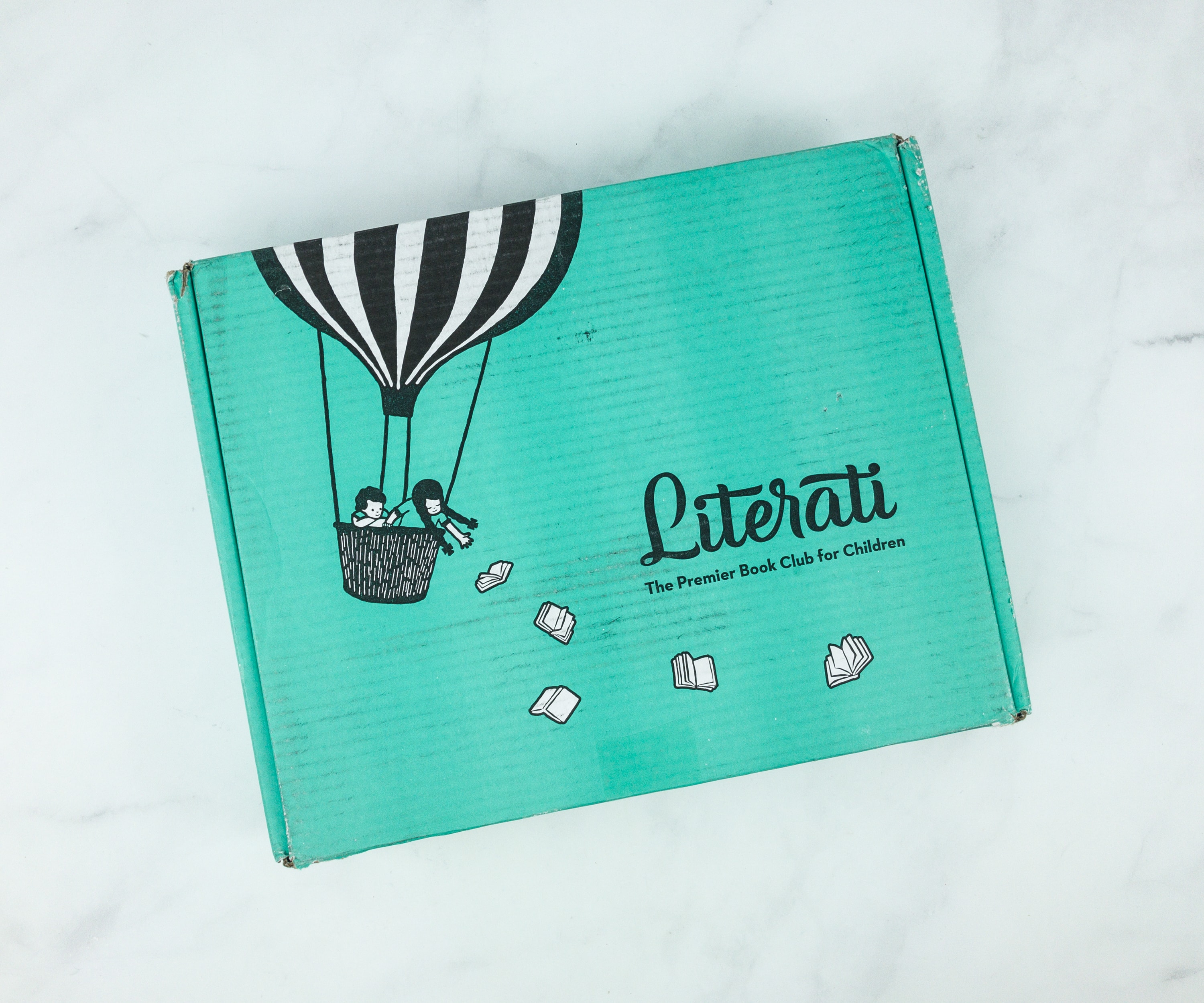 Literati is a monthly book subscription box for children that works similar to Stitch Fix. For a monthly fee of $9.95, you'll receive 5 books to try out for a week. You can purchase the ones you love and return the rest (in totally new condition) in the enclosed prepaid mailer (shipping is free in both directions).
You can get 5% off when you decide to keep all the books! There are also categories for each age bracket: Club Neo is for newborn to 1 year; Club Sprout is for children ages 2-3; Club Nova is for kids 4-6, and Club Sage is for those 7-8 years old.
This is a review of the Club Sprout box. 
DEAL: Get $25 in account credit to put towards books when you sign up! USE THIS LINK to get the deal.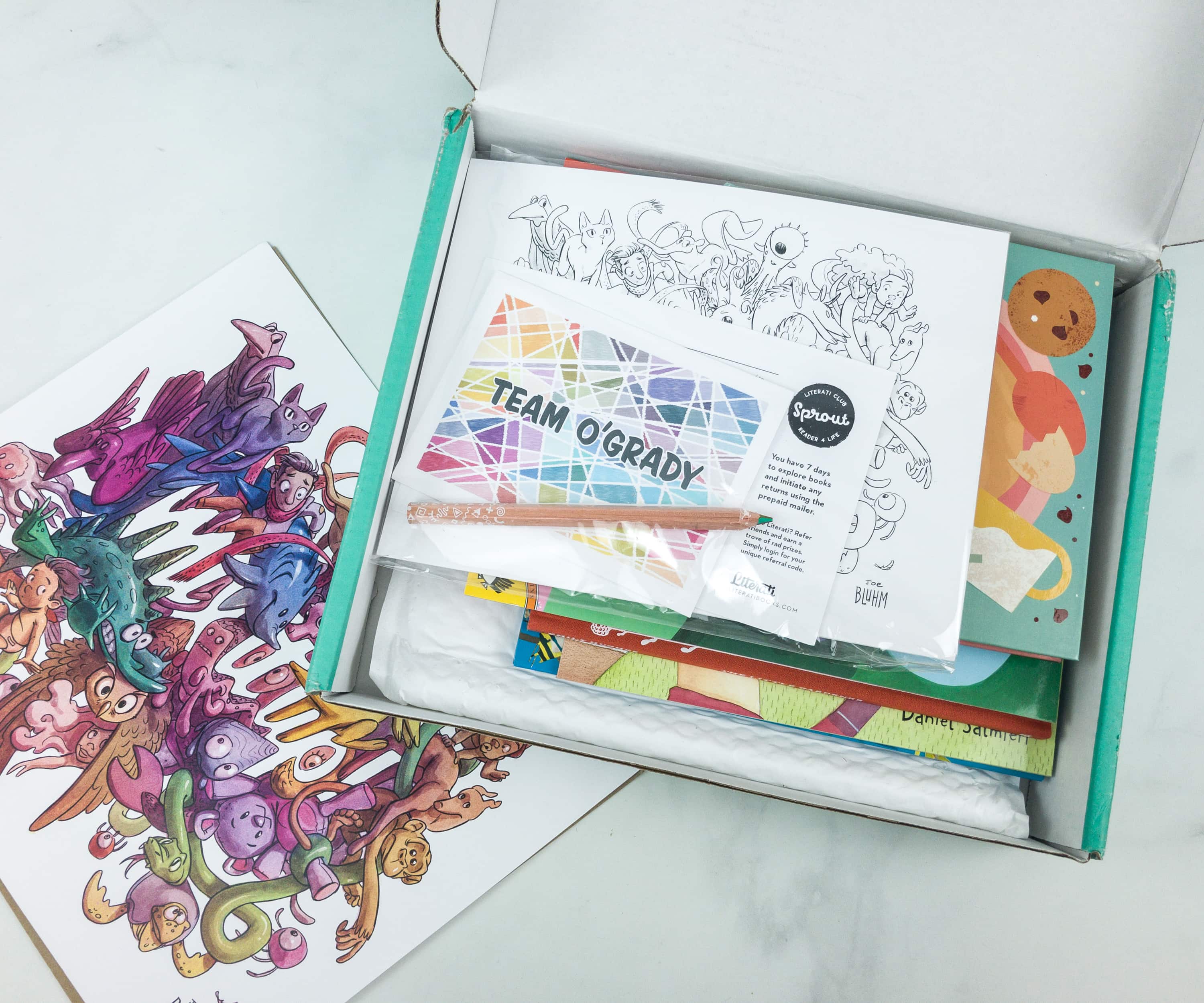 There are lots of books in store for us!
There's also a padded mailer if you want to return some of the books. You can also return your own gently read books (up to five total in the mailer) for donation.
The featured illustrator creates new artwork for the monthly themes. This month's illustrator is Joe Bluhm.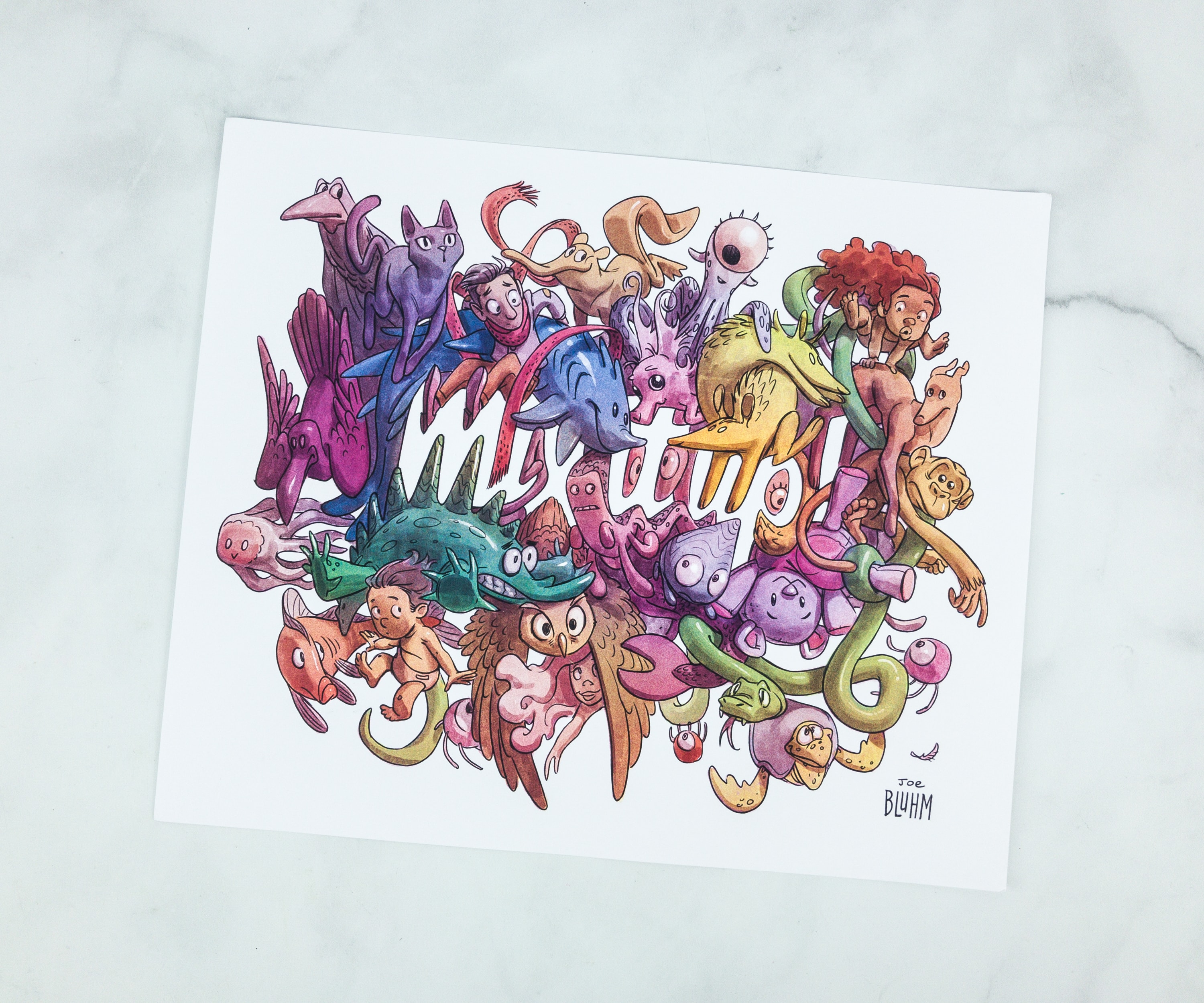 A full-size print comes with the box, along with free shipping. Although I don't love that the fee doesn't apply to a full box purchase, this makes it more worth it. Also, the theme for this month is Mix It Up!
They included a sheet to help us label the books, and let others know that they're ours when we decide to keep them.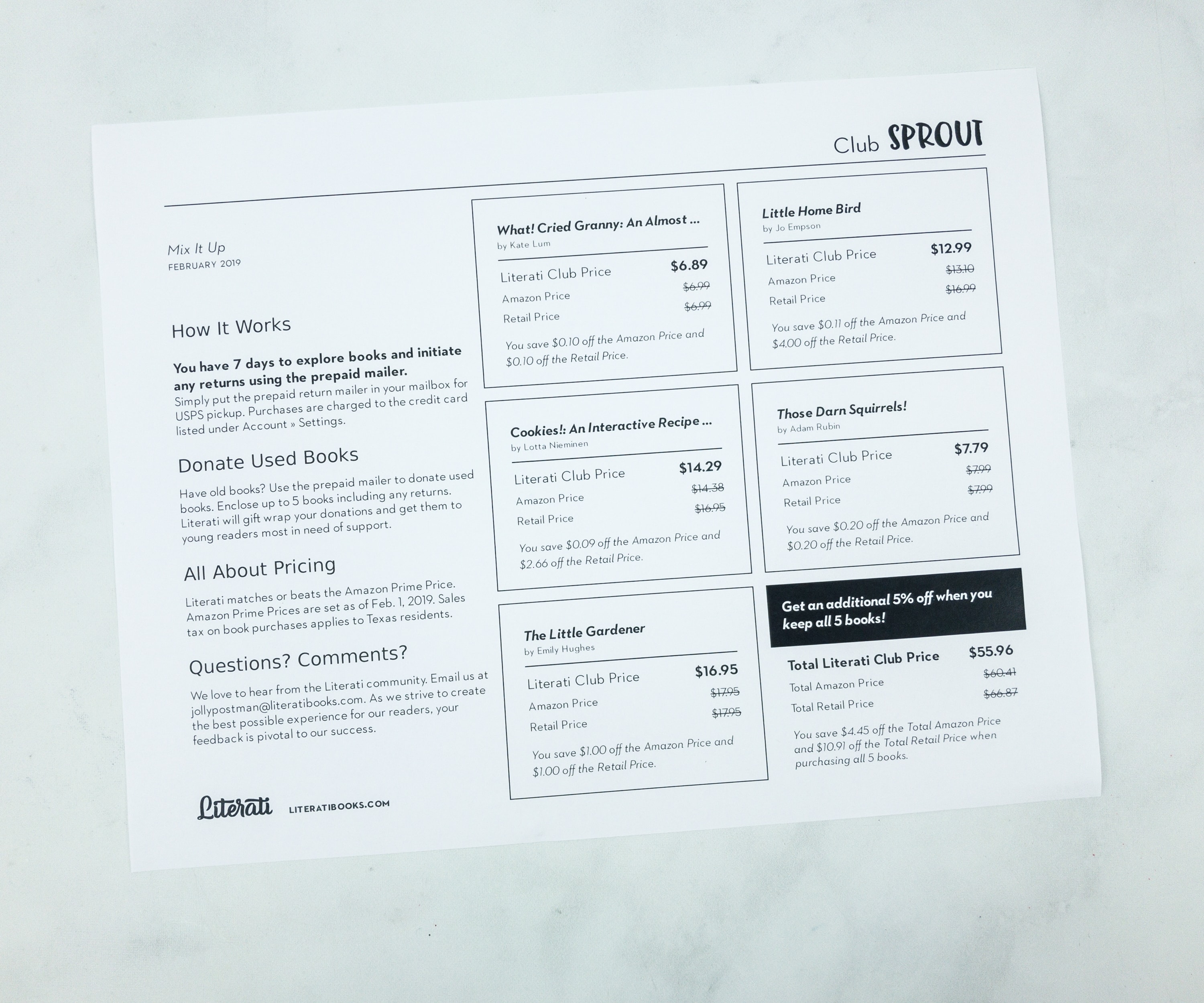 There's a listing of the book prices. If you decide to keep everything, you'll get 5% off. The subscription has a $9.95 non-refundable fee. According to Literati "it covers shipping both ways, allows the curators to invite a new world-renowned illustrator each month to draw personalized bookplates and a unique print for members, and covers other themed surprises that are included in the box." Since the print is now full size and high quality, we are digging that change. It includes the shipping back and forth too.
There's also a personalized card and note from Literati.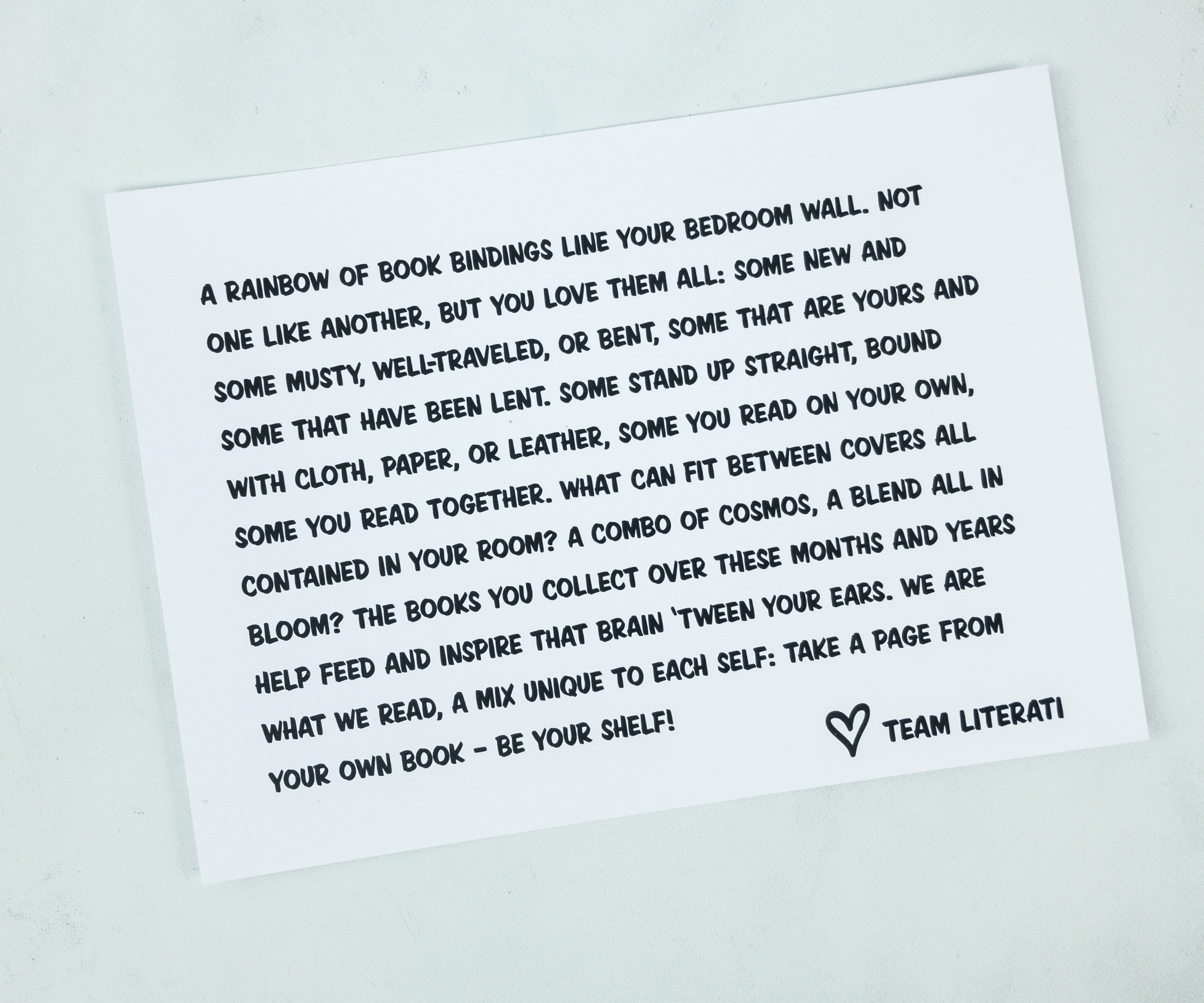 The poetic approach on the note makes us feel special!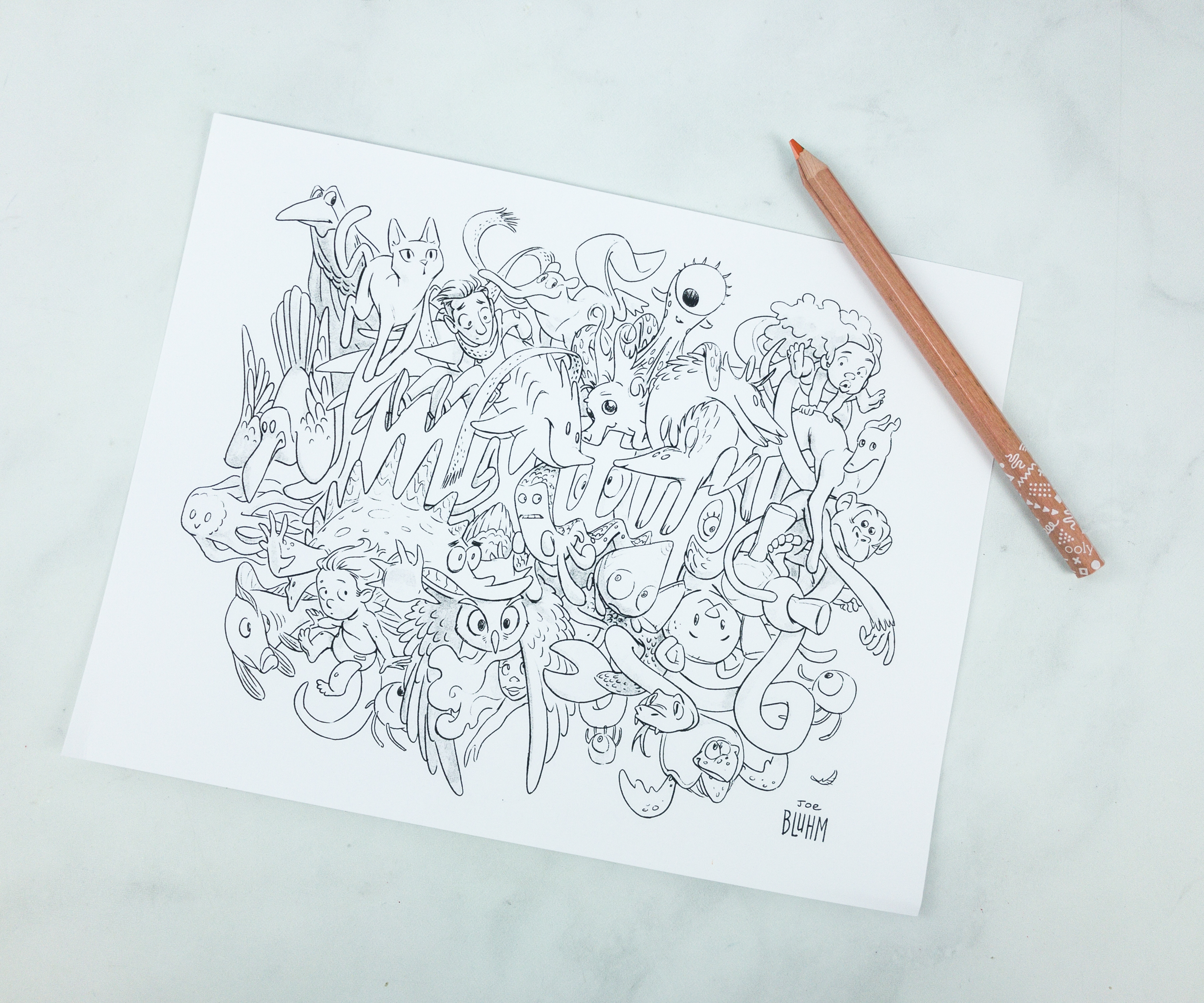 There's a black and white recreation of the print that shows the box's theme, and the kids can color it!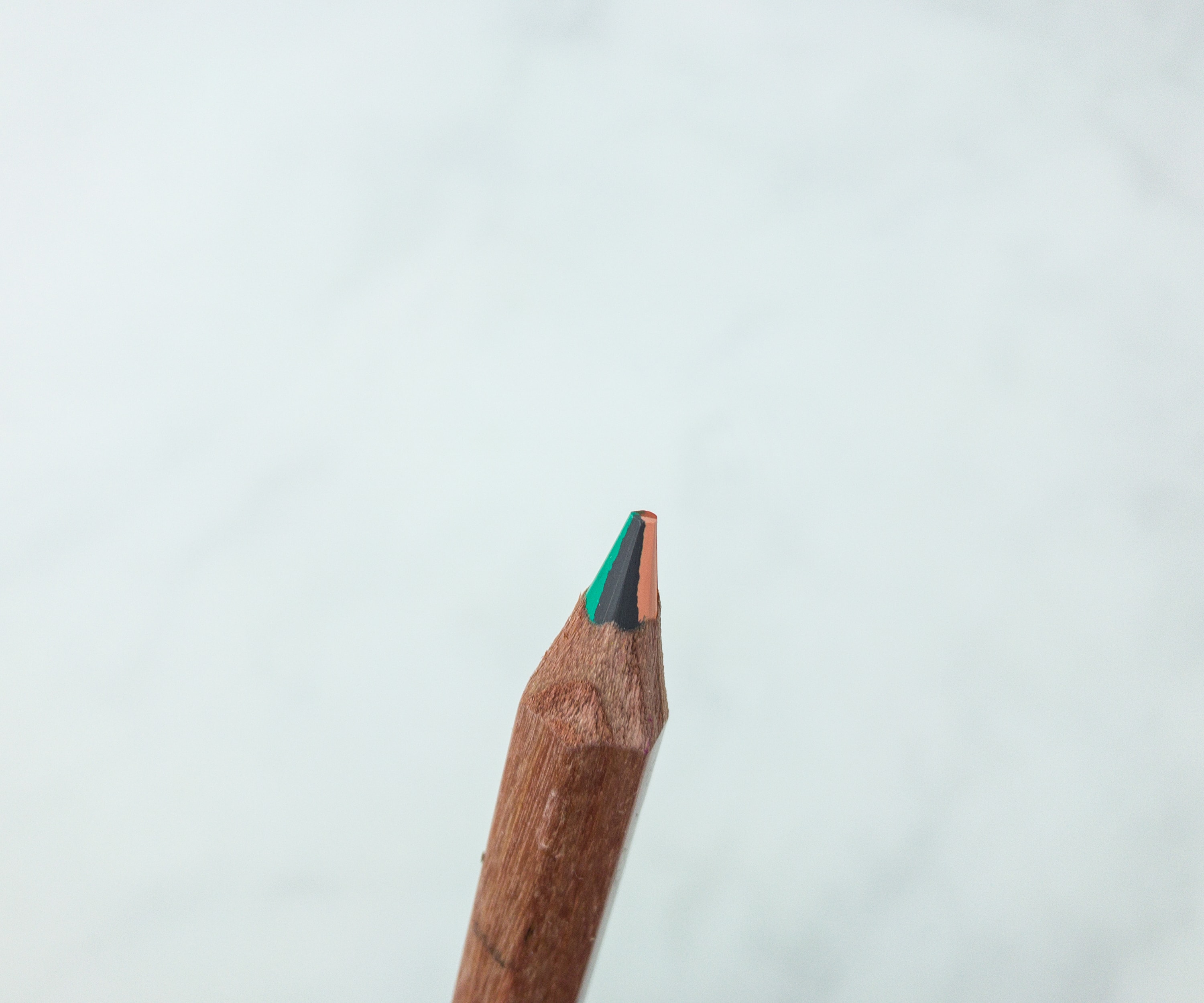 They also included a multi-colored pencil that the kids can use to add colors to the print.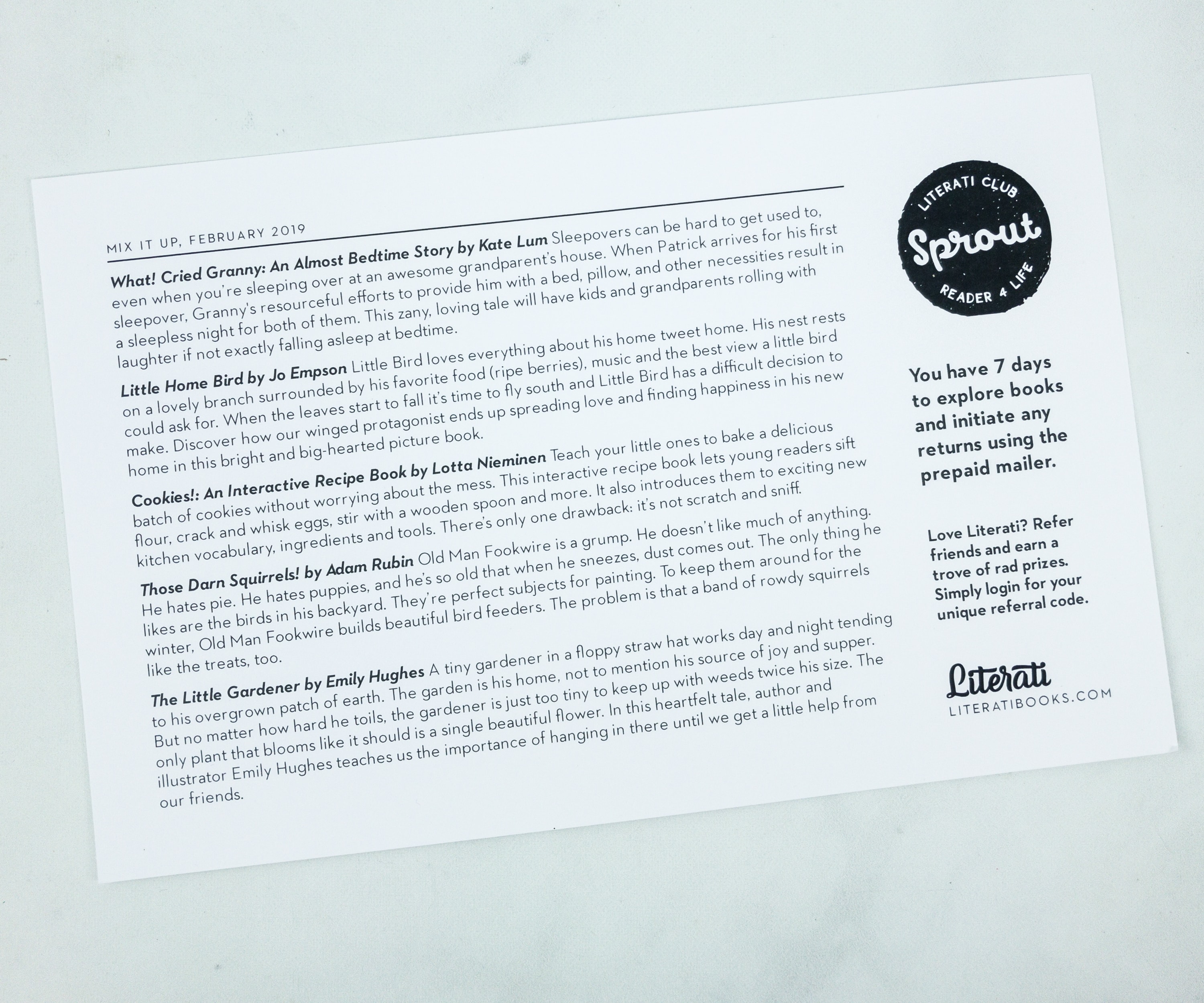 There's also an info card about the five books sent to us this month. The card lists the titles with a brief description for each.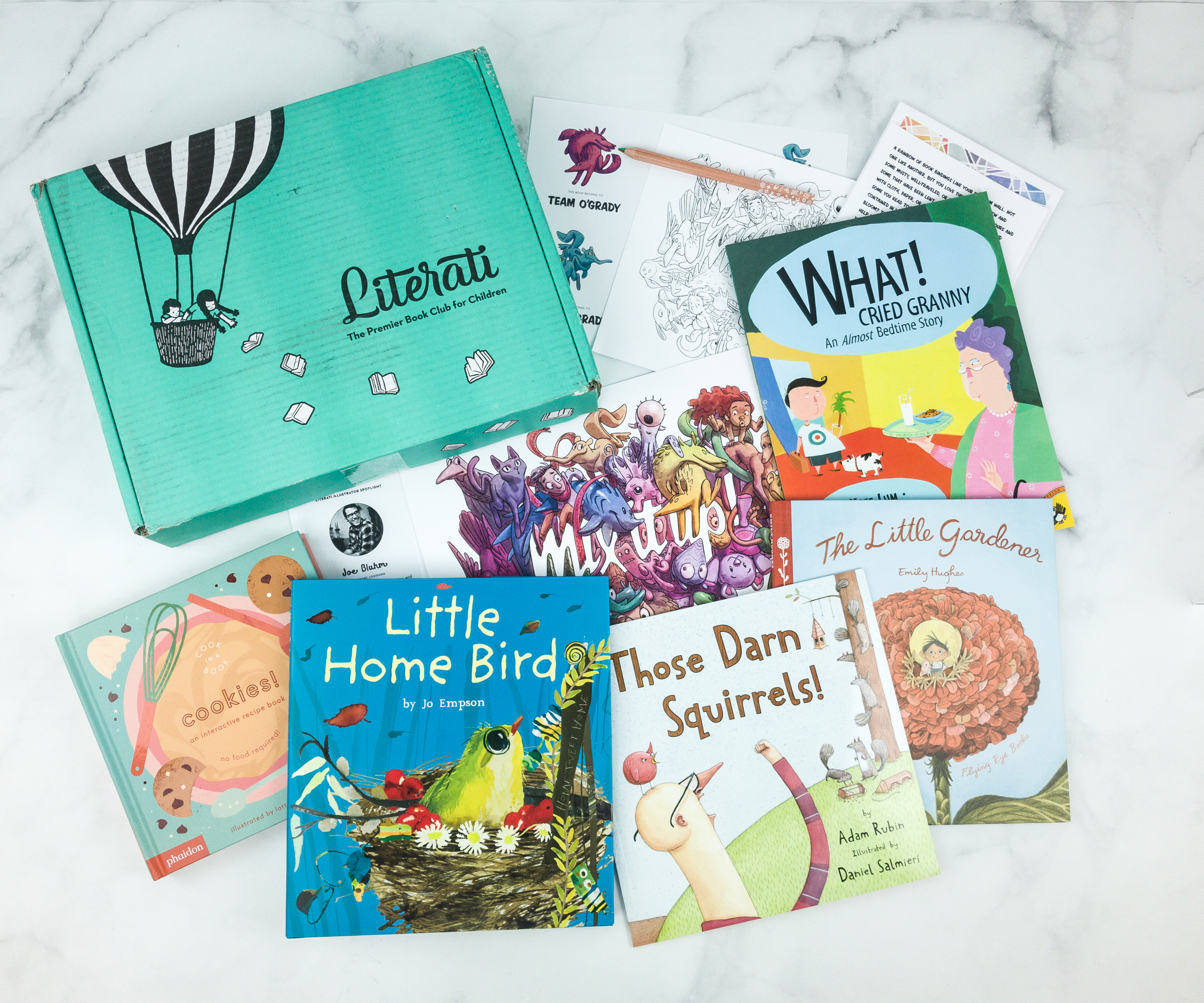 Everything in the box!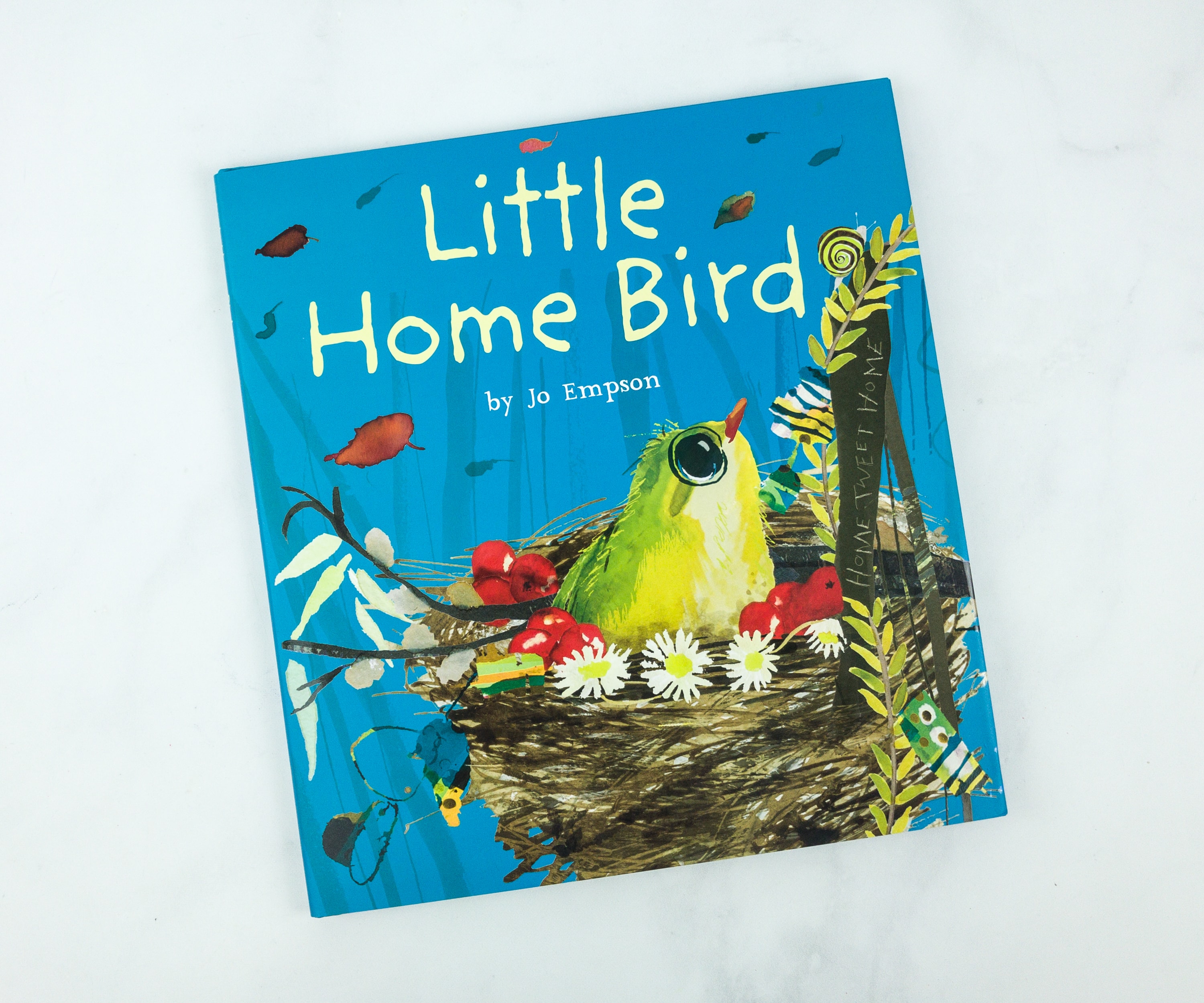 Little Home Bird by Jo Empson ($13.18)
Little Bird loves everything about his home. He's surrounded by his favourite branch, his favourite food, his favourite view and his favourite music. Why on earth would he ever want to change, even when his brother tells him that they must? Discover how Little Bird ends up finding happiness in his new home from home in this beautifully illustrated picture book. Perfect for all children who love home, however many they may have.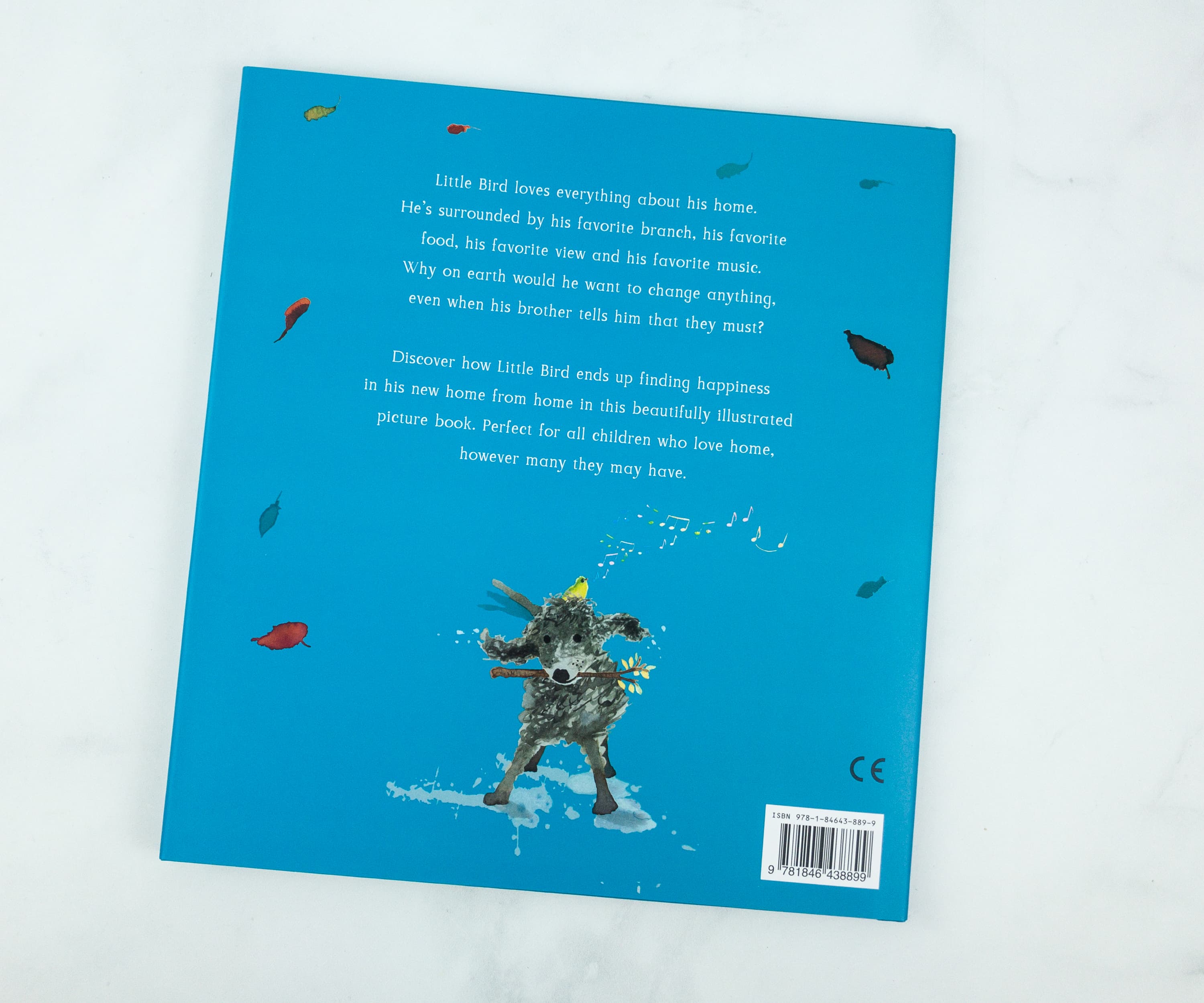 It's a book about a loving home, and how will the little bird cope up with all the changes when the family makes the "big move".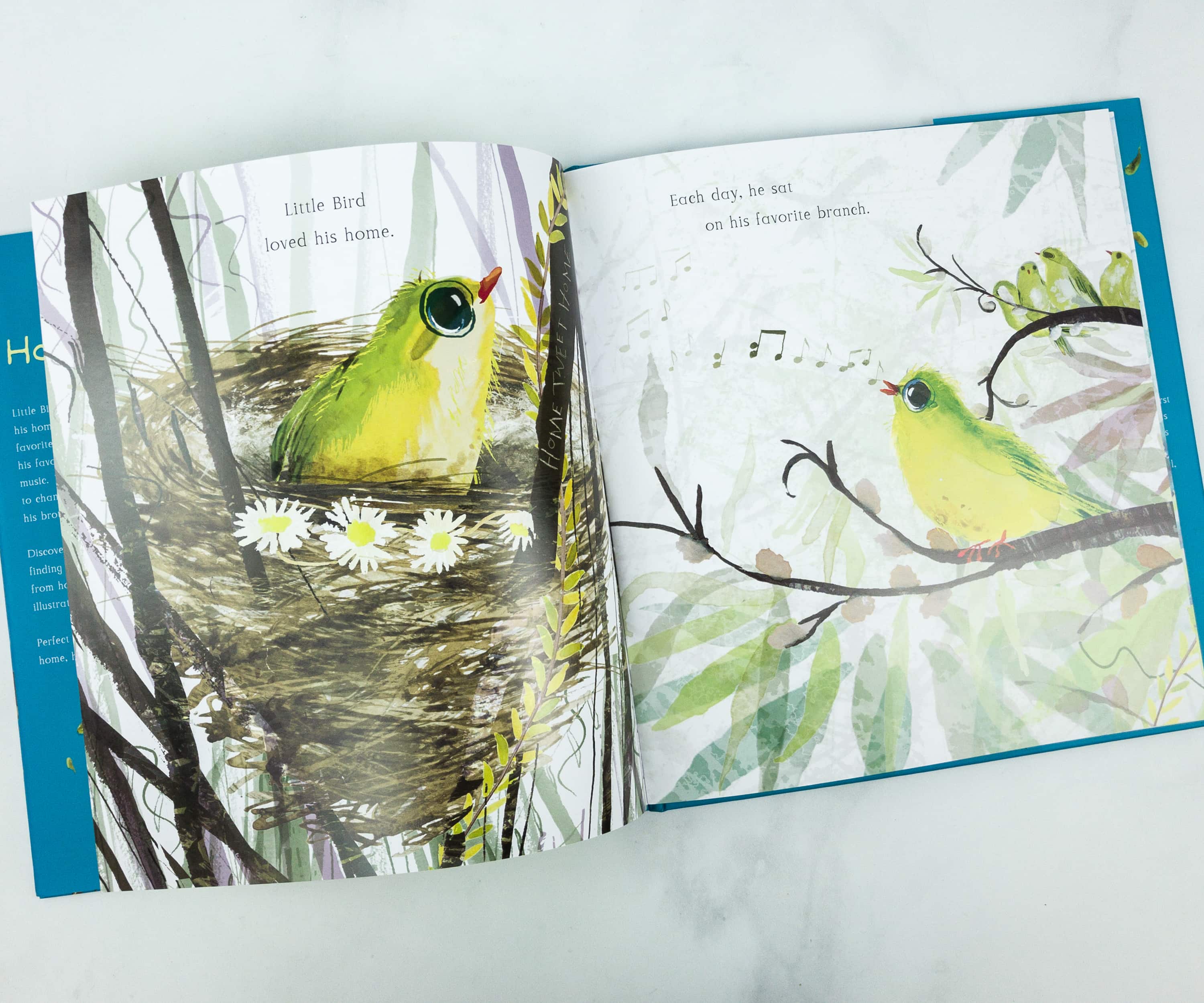 The kids love picture books, and this is another one that they will surely love, just look at the drawing of the little bird and its big, beautiful eyes!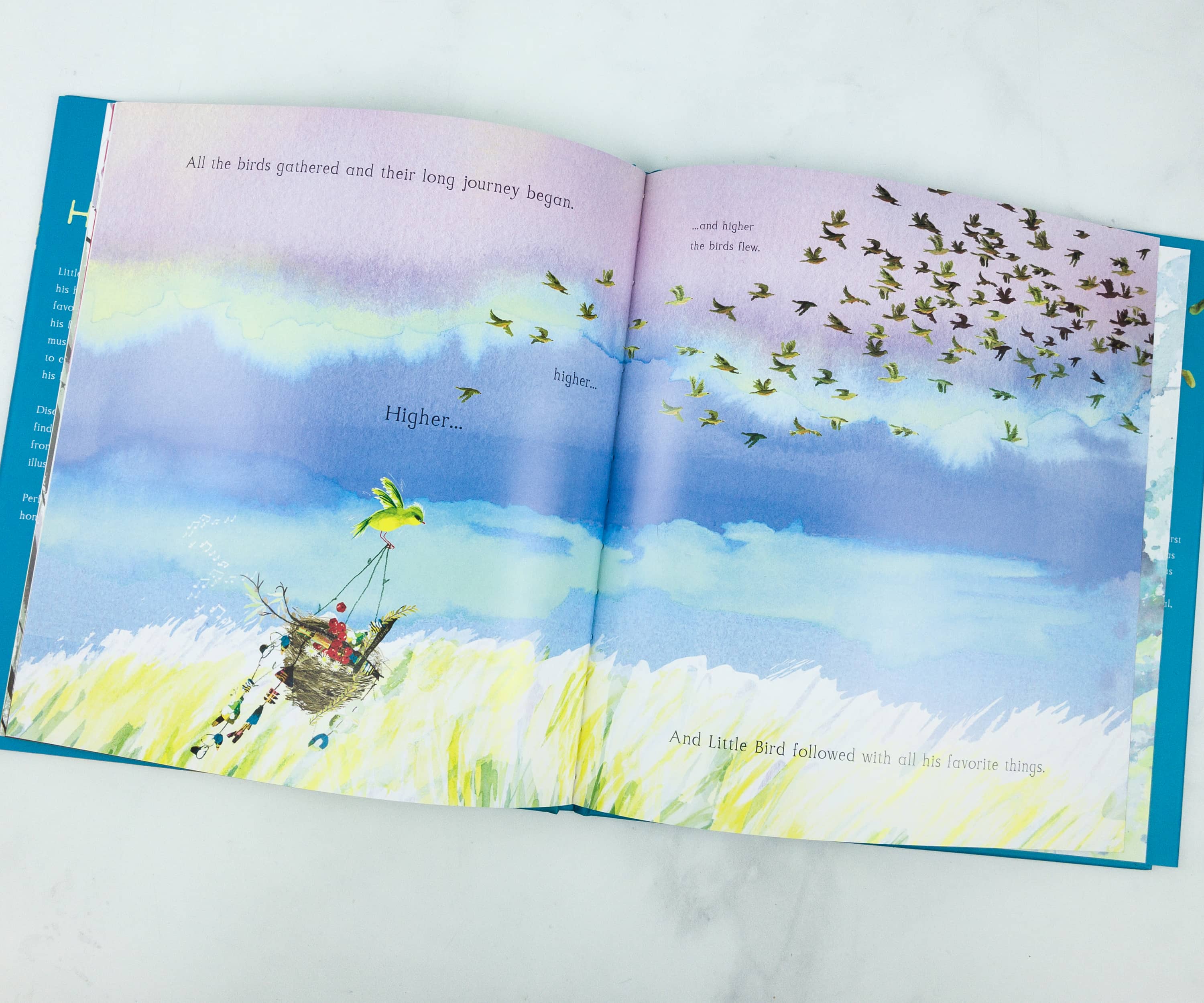 The little bird loves his home, so when the move happened, he brought all his favorite stuff with him. However, as they journey to the new place, he loses his things one by one. It's a great story about moving on, and starting over again, and it makes the kids understand that it's alright to go through changes.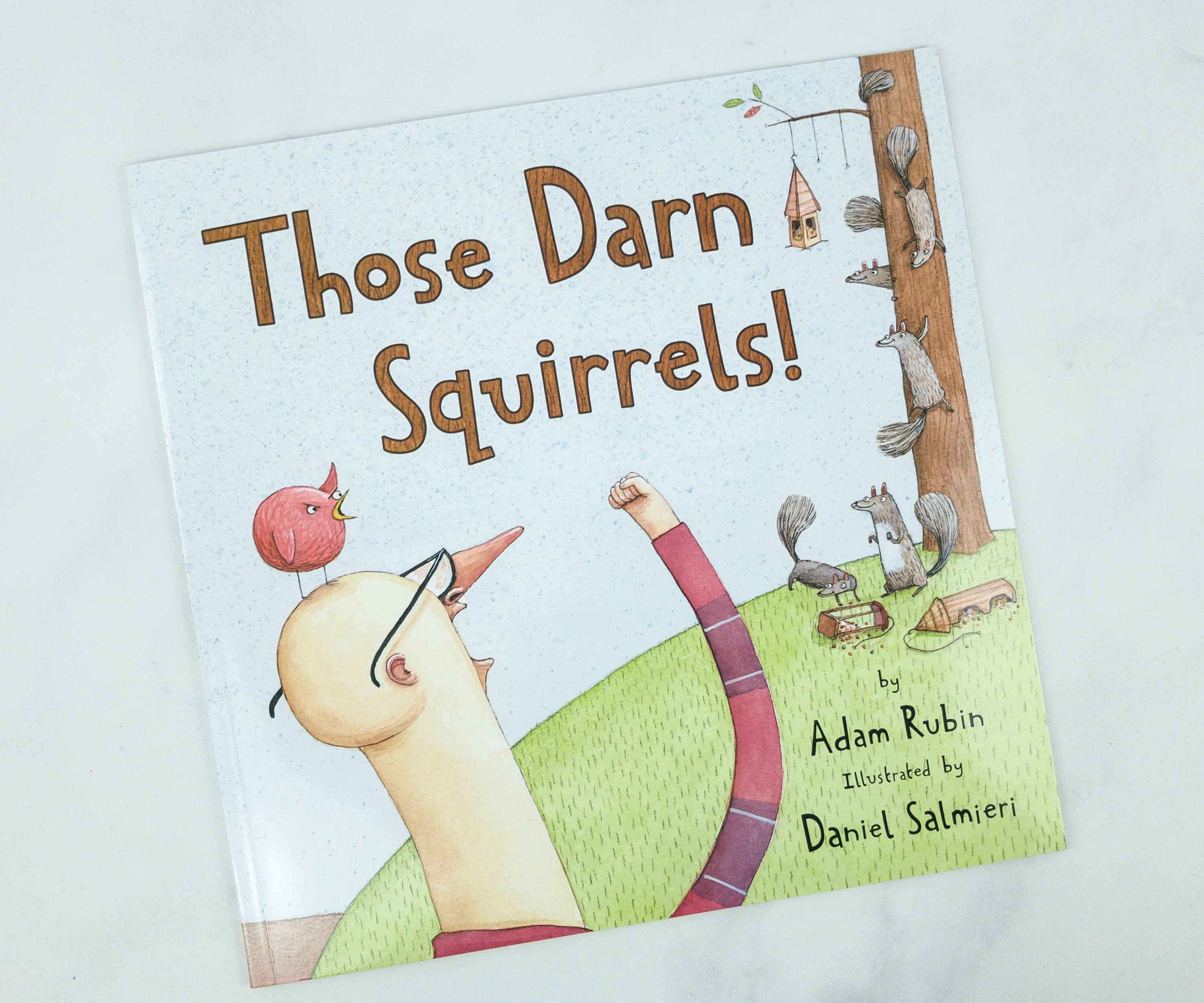 Those Darn Squirrels by Adam Rubin ($12.80)
"This book never fails to bring a laugh. Crabby Mr. Fookwire and the crazy squirrels are a crowd-pleaser. A lot of fun to read together or for kids to enjoy on their own." – Seira Wilson, Amazon Editor
Old Man Fookwire is a grump. The only thing he likes to do is paint pictures of the birds that visit his backyard. The problem is, they fly south every winter, leaving him sad and lonely. So he decides to get them to stay by putting up beautiful birdfeeders filled with seeds and berries. Unfortunately, the squirrels like the treats, too, and make a daring raid on the feeders. The conflict escalates—until the birds depart (as usual), and the squirrels come up with a plan that completely charms the old grump.
By the book title itself, we think that reading this will be a lot of fun! The synopsis can be found at the back cover too.
I know a lot of people can relate to this story, especially those who have to deal with naughty squirrels! The kids are laughing their hearts out with all the antics Mr. Fookwire does, and how the squirrels counter them!
Even us adults had a good laugh with the book. See the squirrels as they can be good mechanics too! We all agreed that this is a funny story and everybody had a great time when we read it together!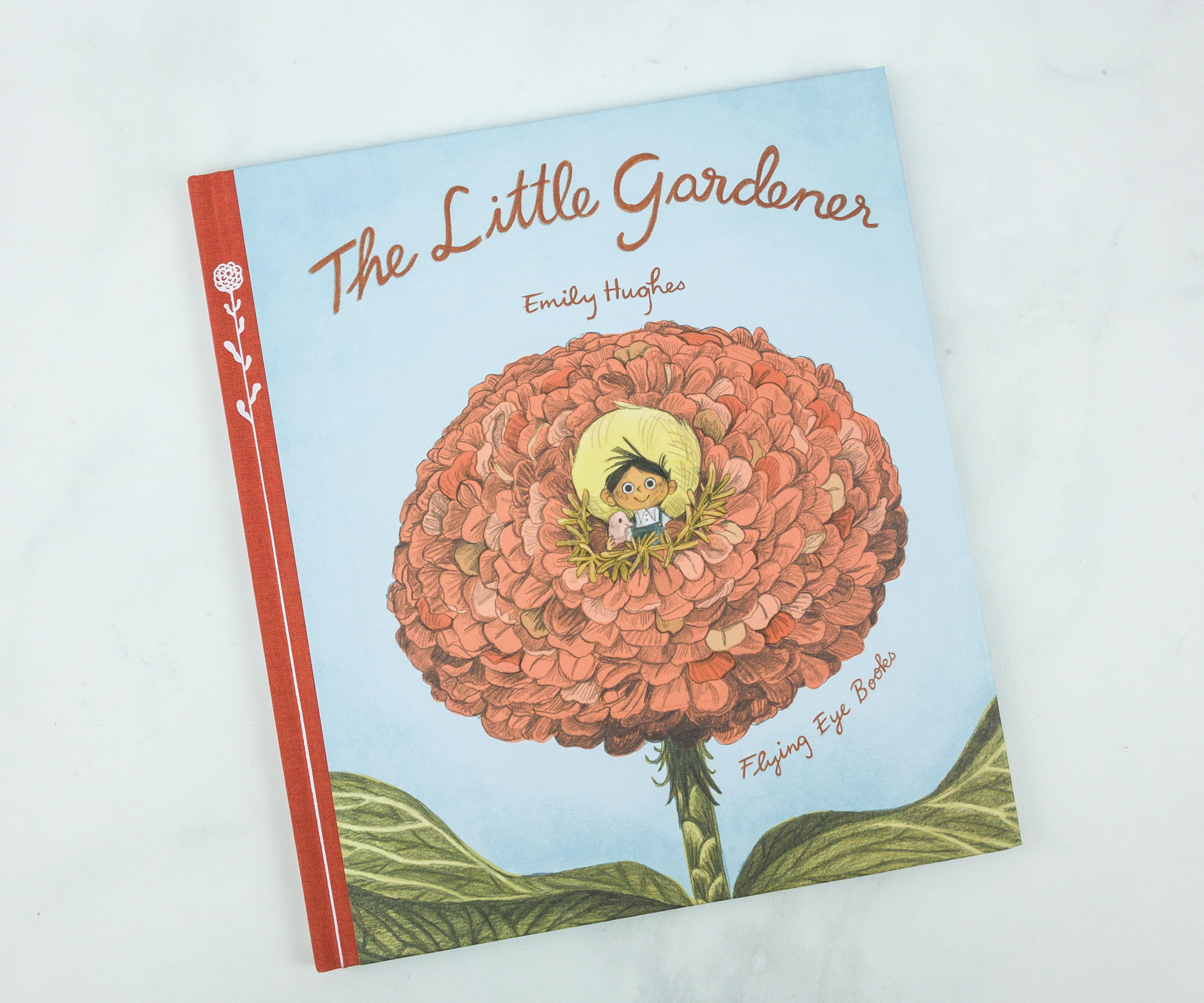 The Little Gardener by Emily Hughes ($6.32)
There was once a little gardener and his garden meant everything to him. He worked hard, very hard, but he was just too little (or at least he felt he was).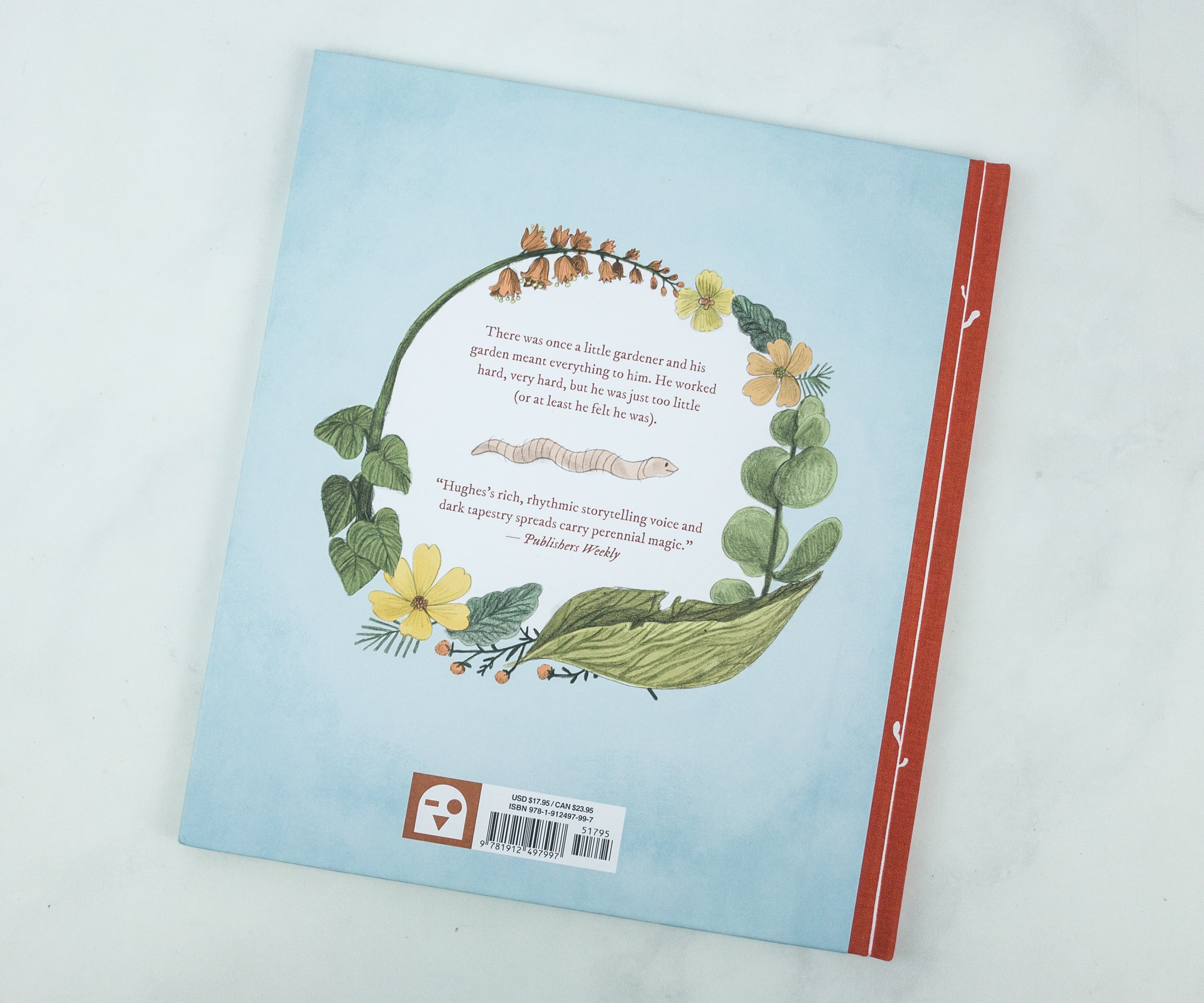 It's another good book for the kids to read aloud.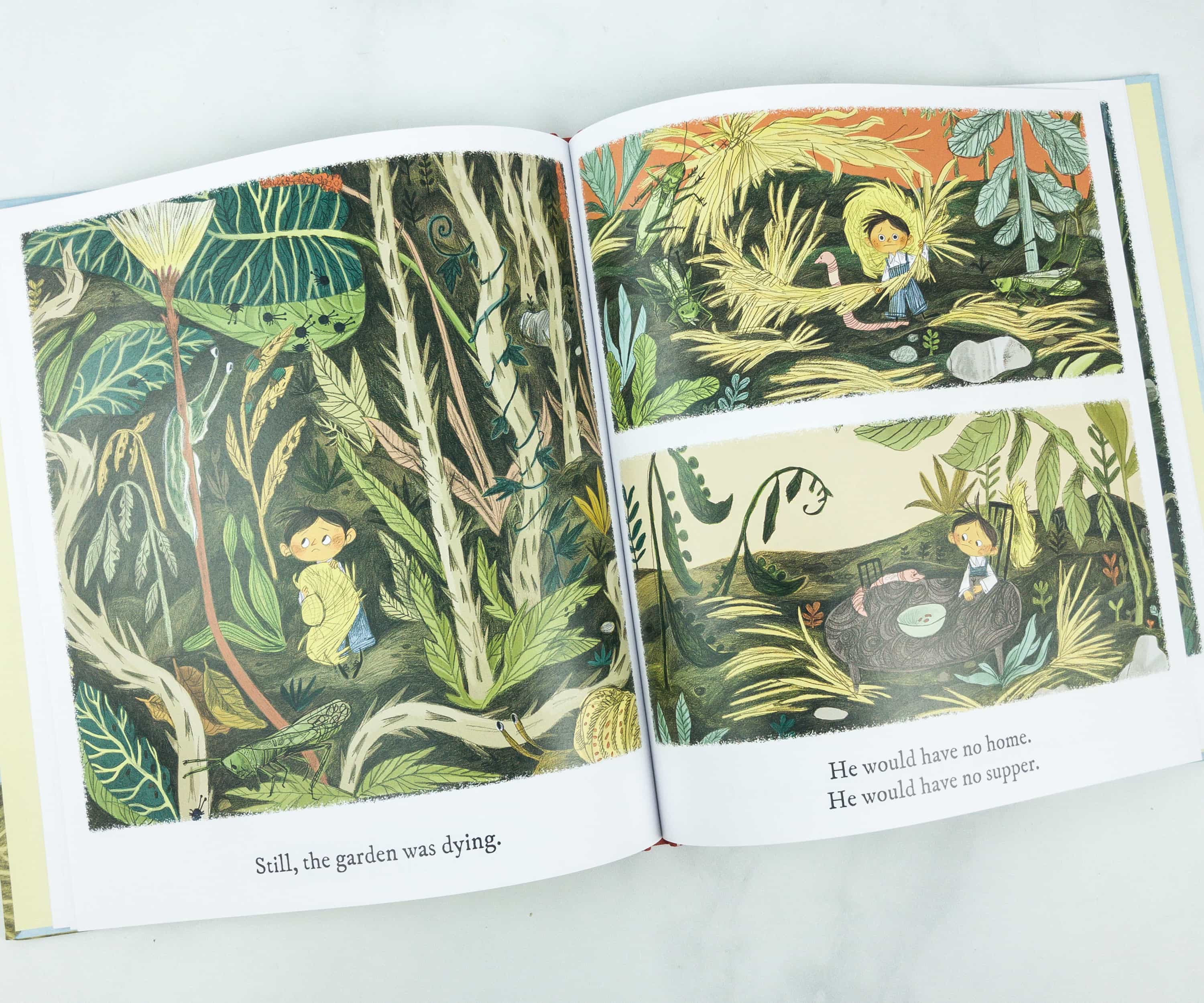 The story is good, and the illustrations are exceptional! The kids love the art style used in this book, and they love how the illustrator pictured how little the gardener is compared to his garden.
The story teaches us all to do our best in everything that we do, and hard work pays off. It's a good thing to ponder about, and I believe my kids had many takeaways from this story.
What! Cried Granny: An Almost Bedtime Story by Kate Lum ($4.08)
When her grandson Patrick arrives for his first sleepover, Granny's resourceful efforts to provide him with a bed, pillow, and other necessities result in a sleepless night for both of them.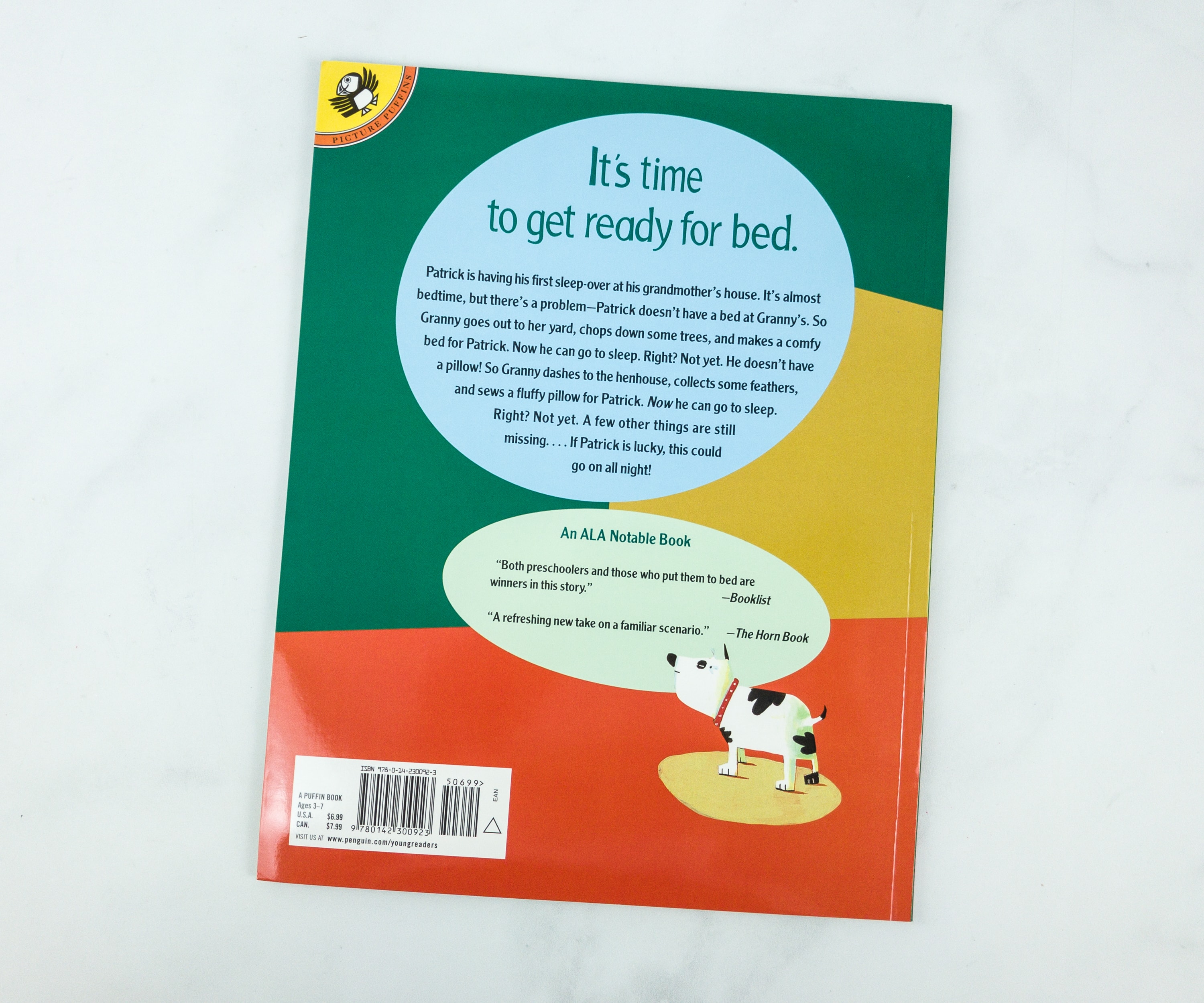 The story is relatable not just to the kids but the adults who put them to bed as well, especially the parents and grandparents!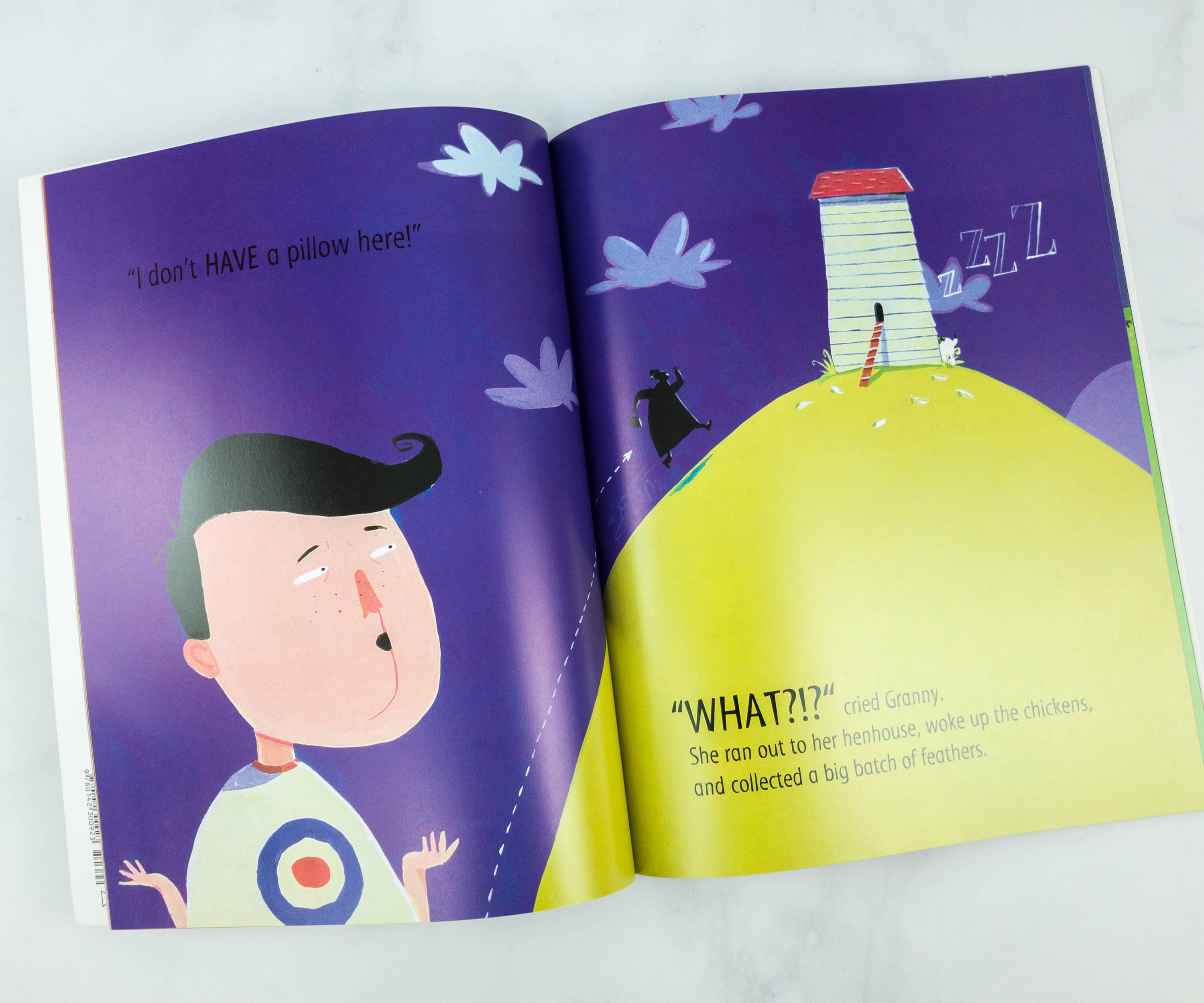 Patrick comes up with many excuses not to go to bed, and my kids are giggling through all them, I know they can relate to him when they don't feel like calling it a night yet! My kids never sleep!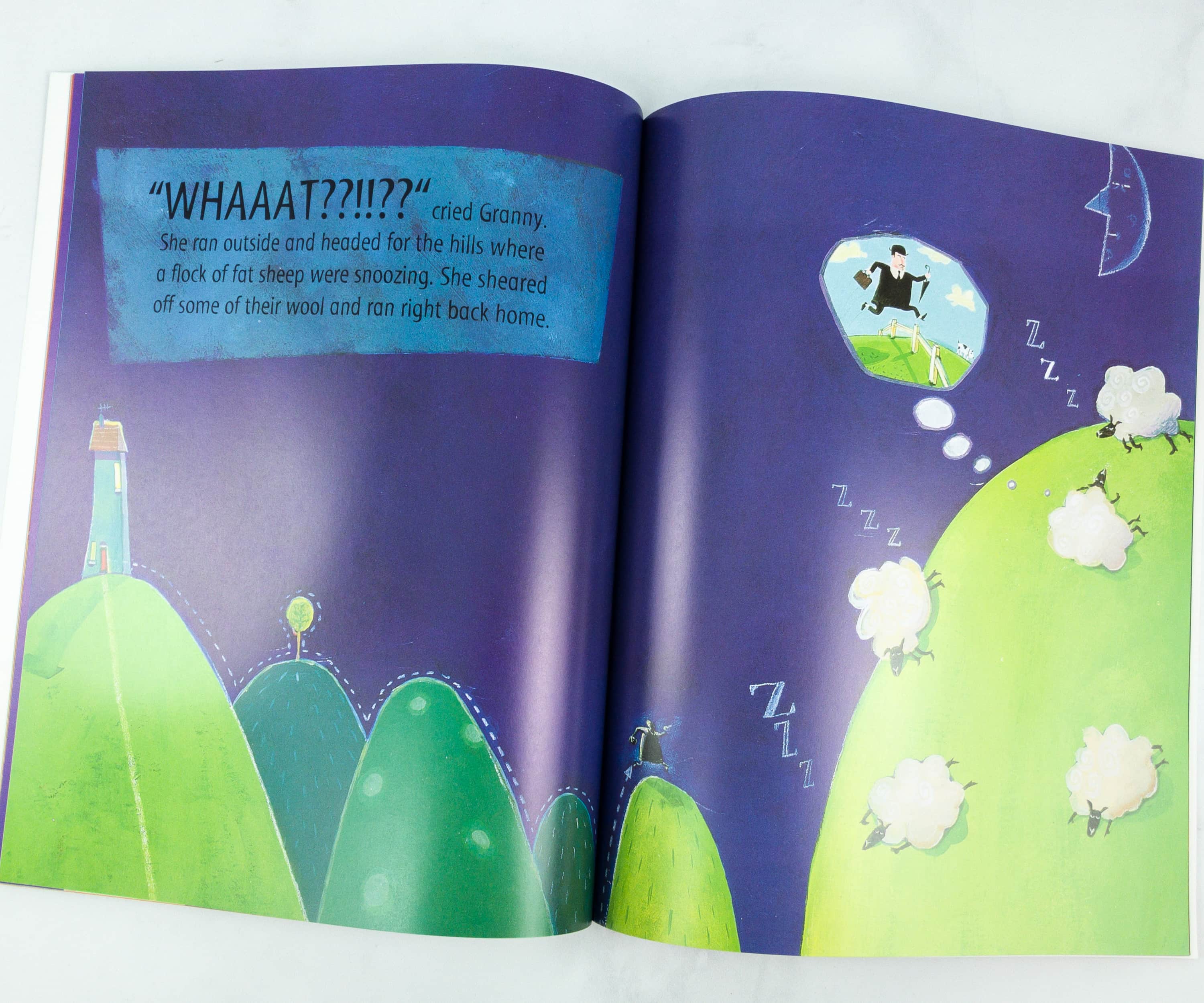 Aside from the comical spin the author and illustrator put into this book, it also proves how resourceful grandmas are! Even if it will take them all night just to attend to their grandchildren's whim, they'll do it! It shows how love works wonders too!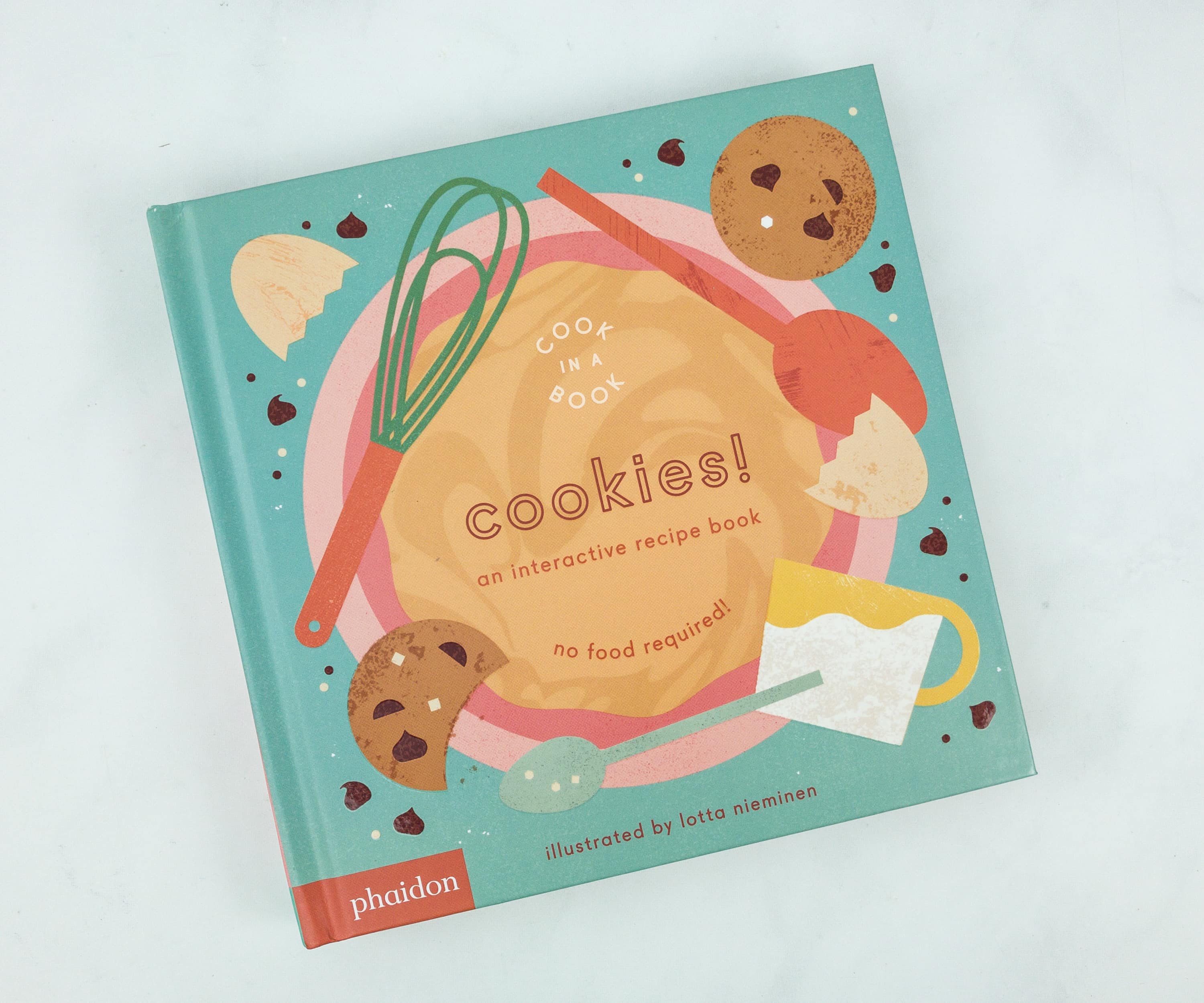 Cookies: An Interactive Recipe Book by Lotta Nieminen ($14)
Bake cookies from scratch inside this interactive recipe book – sift the flour, whisk the sugar, crack the egg, pour the chocolate chips, and more!

Simple yet factual recipe text takes readers through the steps of baking cookies, from combining the dry ingredients to pulling fresh cookies out of the oven, while the interactive features invite them to participate in the process. Move the sifter from side to side to separate the flour, turn the wheel to mix the batter, pull the tab to crack the egg, slide the oven tray out, and more! One hundred percent adult-free, danger-free, and mess-free – baking cookies has never been so independent! The fourth book in Nieminen's bestselling COOK IN A BOOK series.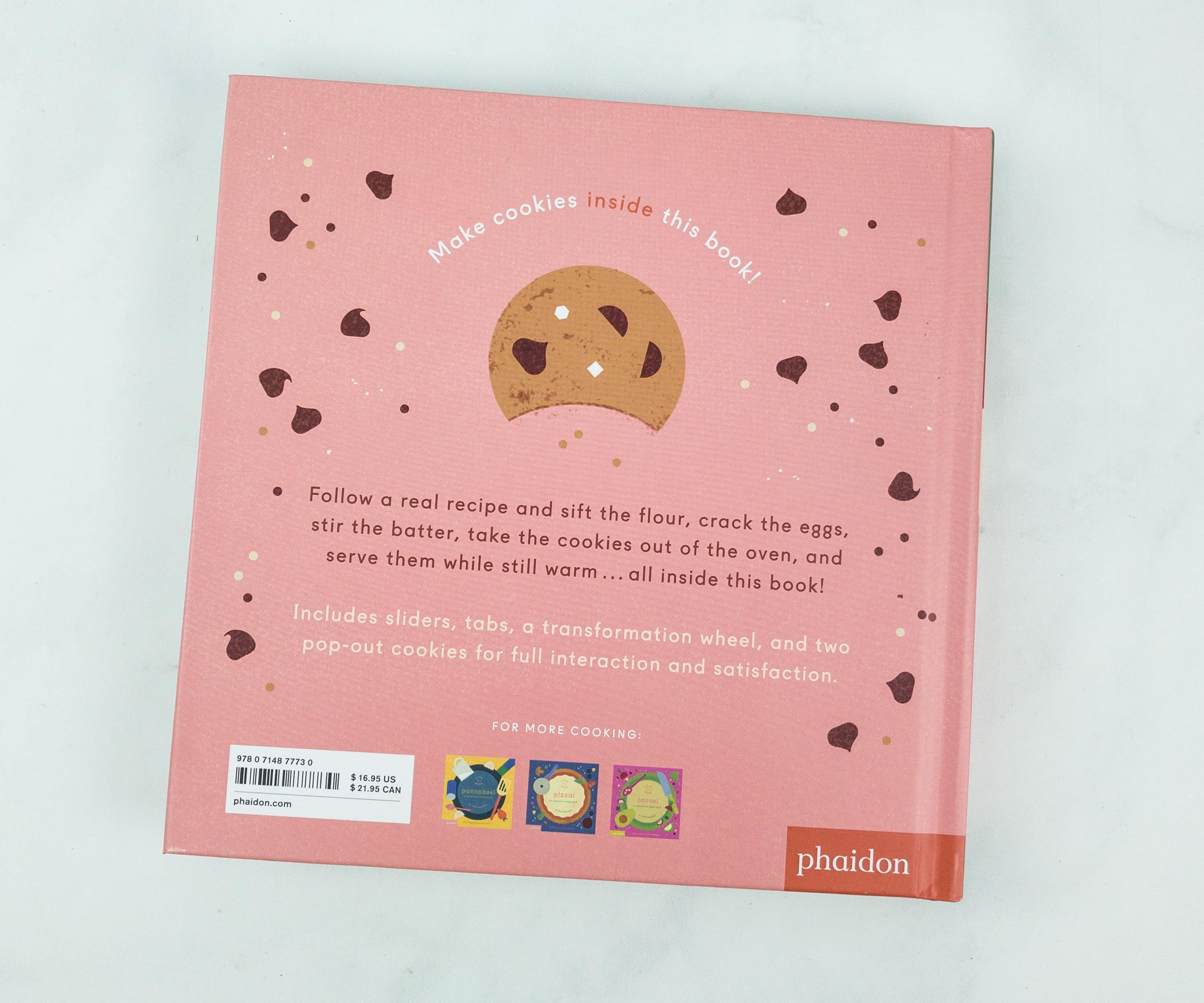 I know that the kids will love this book as it involves one that we love to do: baking cookies!
The book lists and illustrates all the ingredients and materials that we'll need to make the cookies!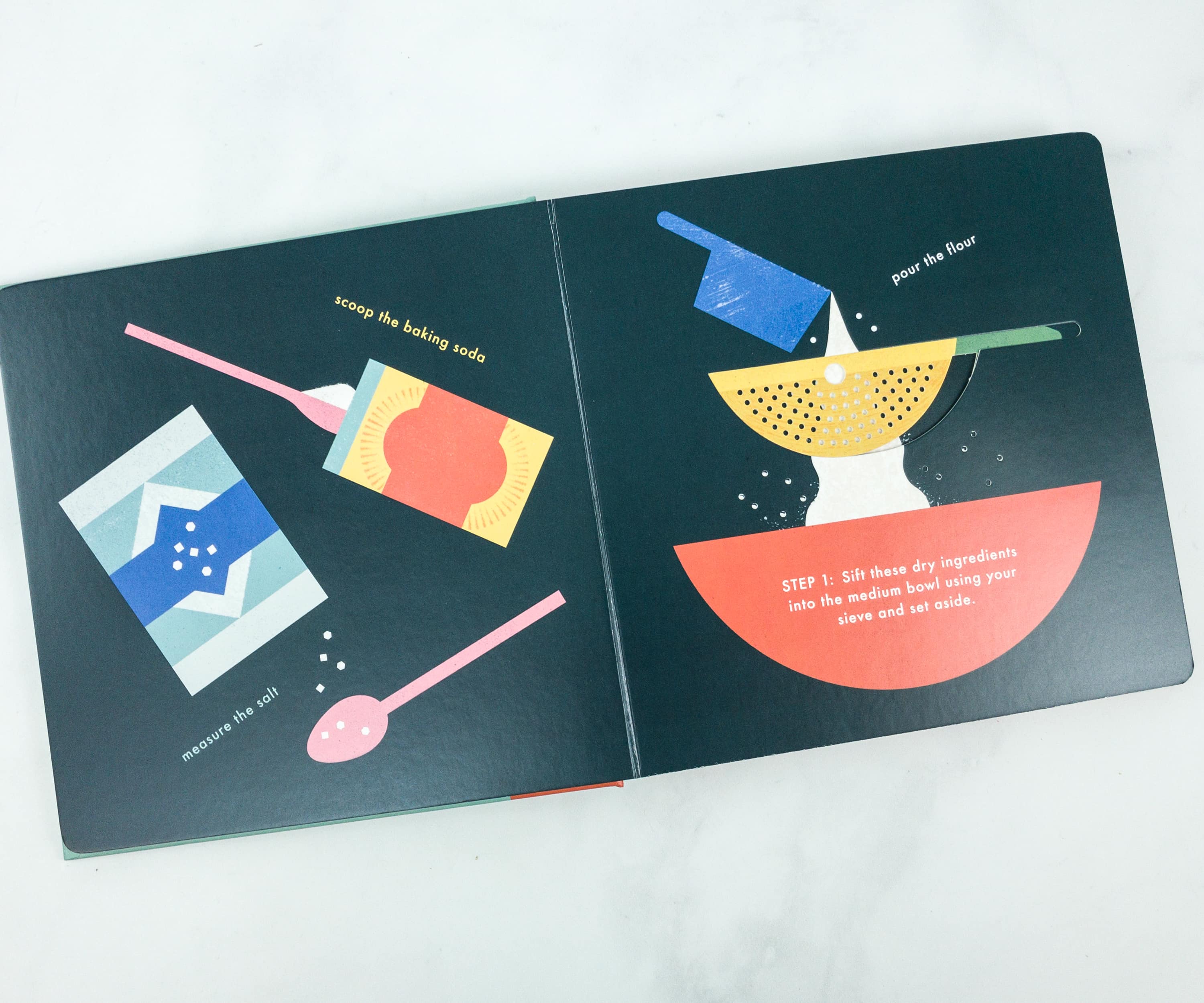 The book is really interactive. The kids love that they get to do some cookies without the mess!
The kids took turns on sifting the flour. I can see that they're having fun with this cool book!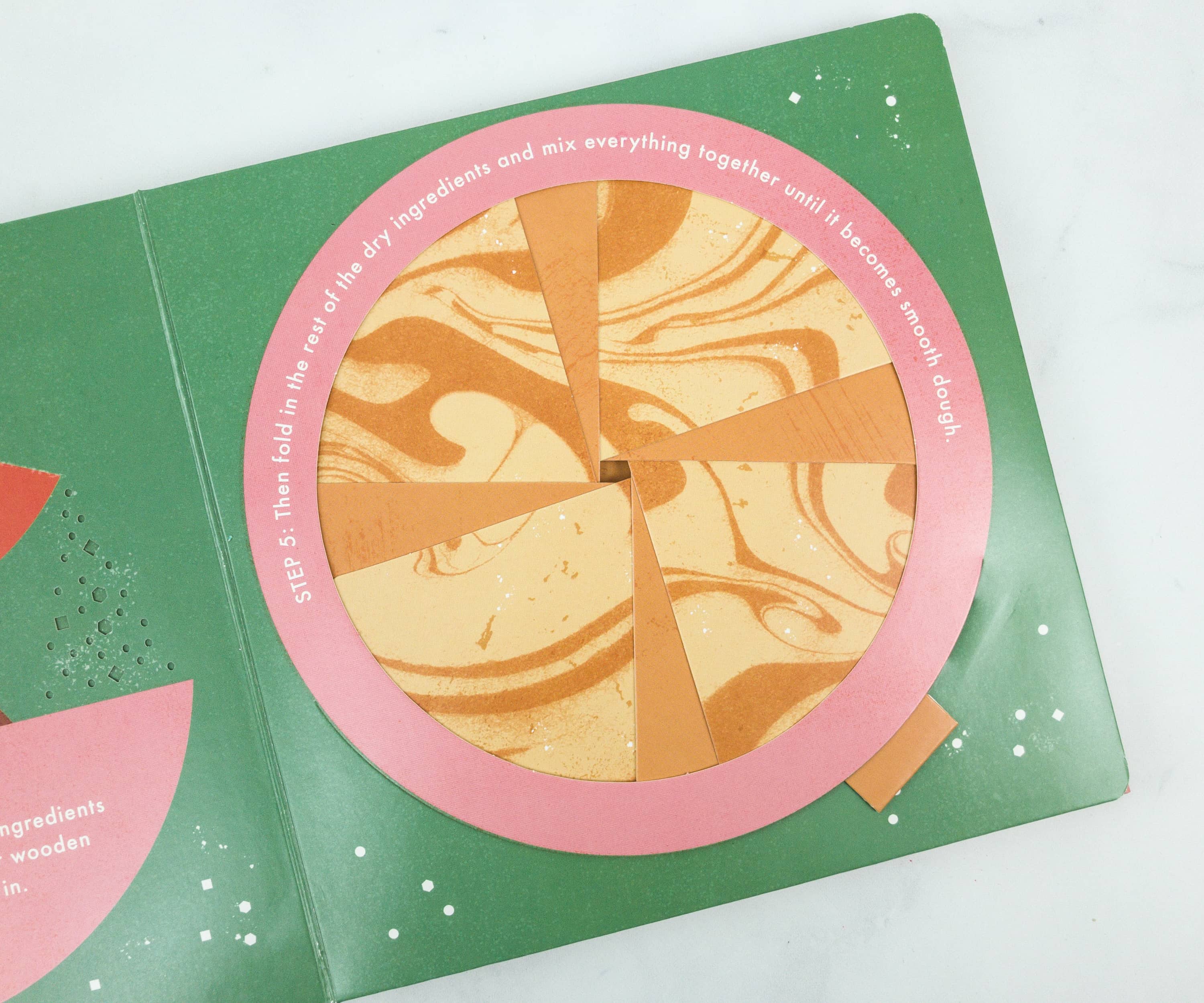 The pop-up book is enjoyable, it also gives a good visual to kids who would love to learn how to make some cookies without touching first real ingredients and tools.
My youngest loves it too, as her older siblings guide her through the book.
They also let her interact with the book, and she really had fun. Even if they had to do the book all over again, they don't get tired as they are really having fun!
Literati offers different age-appropriate subscriptions, and I can say that Club Sprout is a good one. It doesn't just appeal to 2 to 3-year-olds, but for all ages! Our family had fun with all the beautiful picture books! Among these five, my kids loved the one where they get to experience making cookies. They also had fun with the squirrels and the antics both Mr. Fookwire and the naughty critters do. I can say that this is a good set of books!
Any thoughts on Literati?