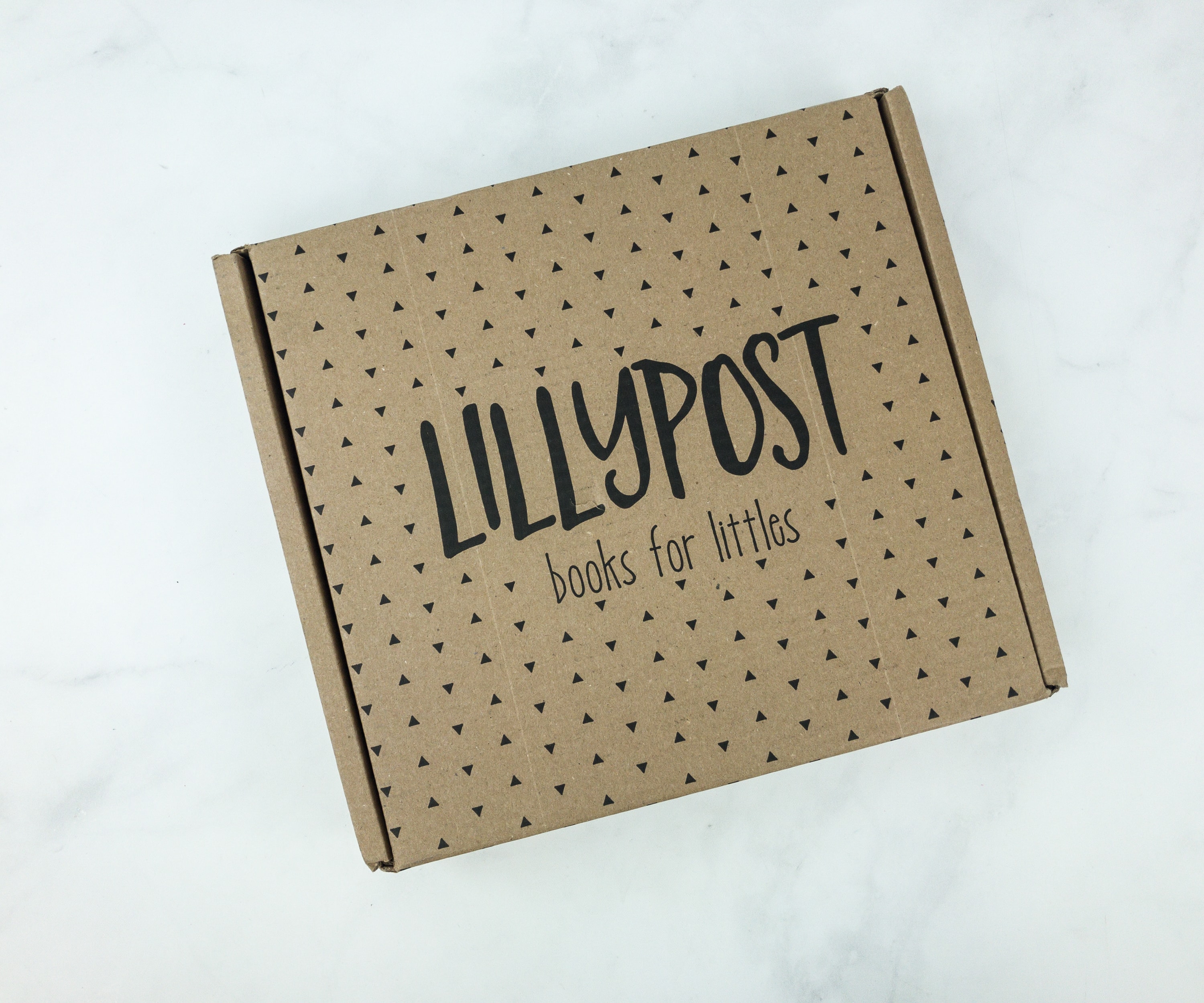 Lillypost is a monthly subscription service that sends children's books to your home. When you sign up, you can elect to receive either 5 board books for children 0-2 years of age or 4 picture books for children ages 3 and up. All books arrive individually wrapped, and each package also includes a few bonuses–like stickers–to excite children everywhere. Subscriptions cost $26 each month, with discounts available for longer prepaid commitments. Lillypost will donate one book to a child in need for every box that it sells.
This is a review of the Lillypost picture books box!
DEAL: Get 20% off your first box at checkout with coupon code BOOKS20.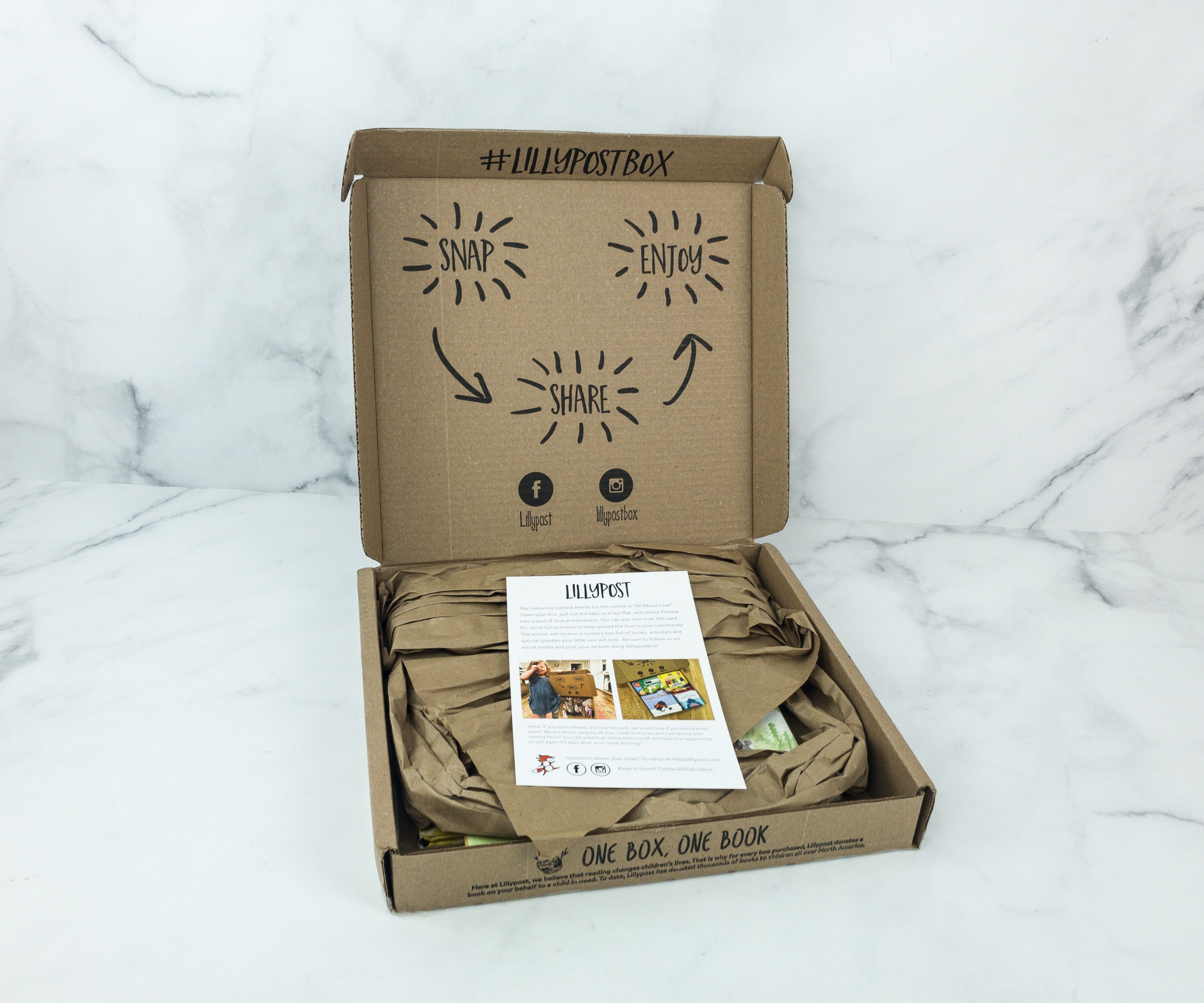 Lillypost believes that reading changes children's lives, so they are supporting a cause that donates a book on your behalf to a child in need.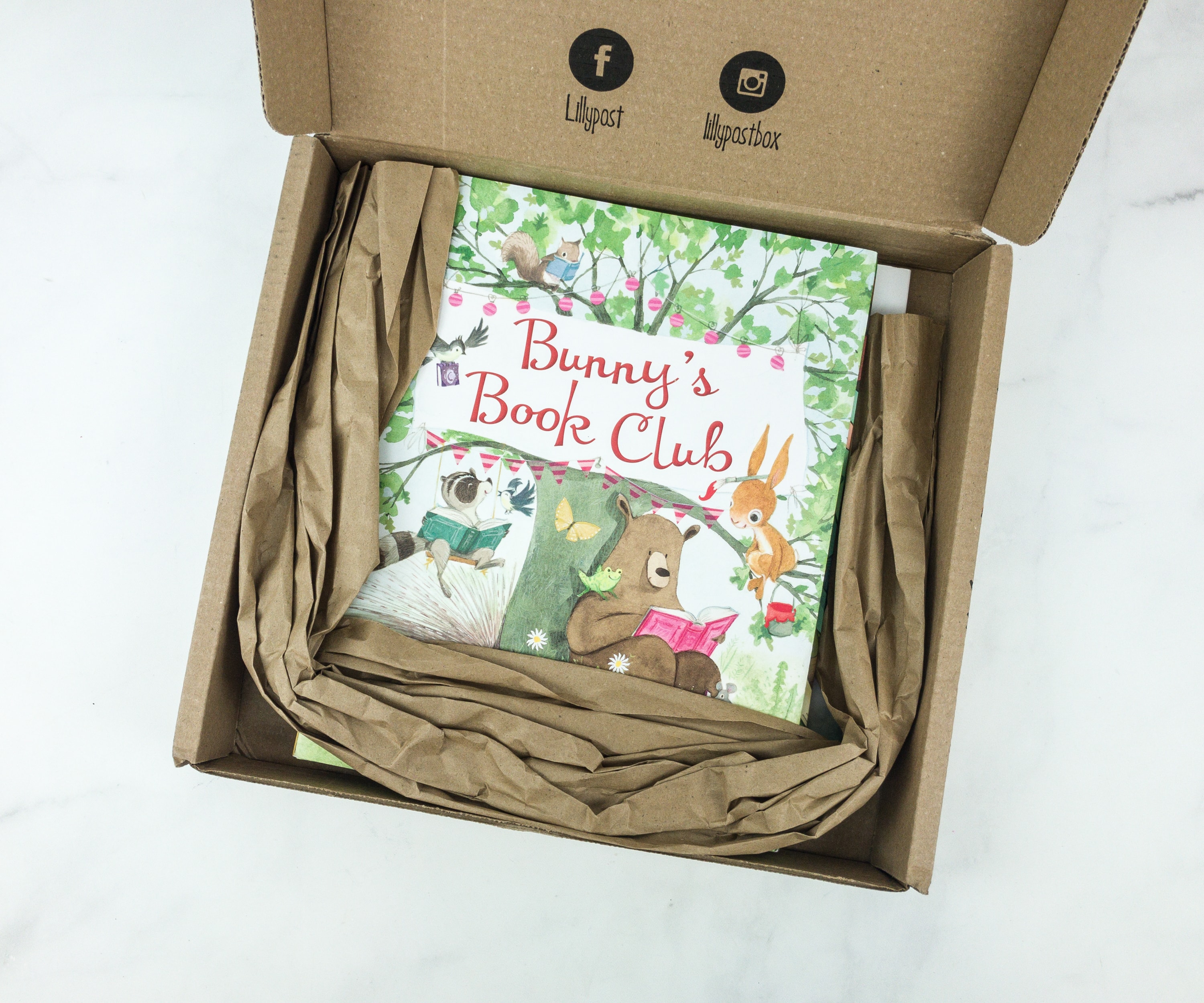 There's no extra packaging, but you can elect to have the books gift wrapped for an additional $5 charge per box.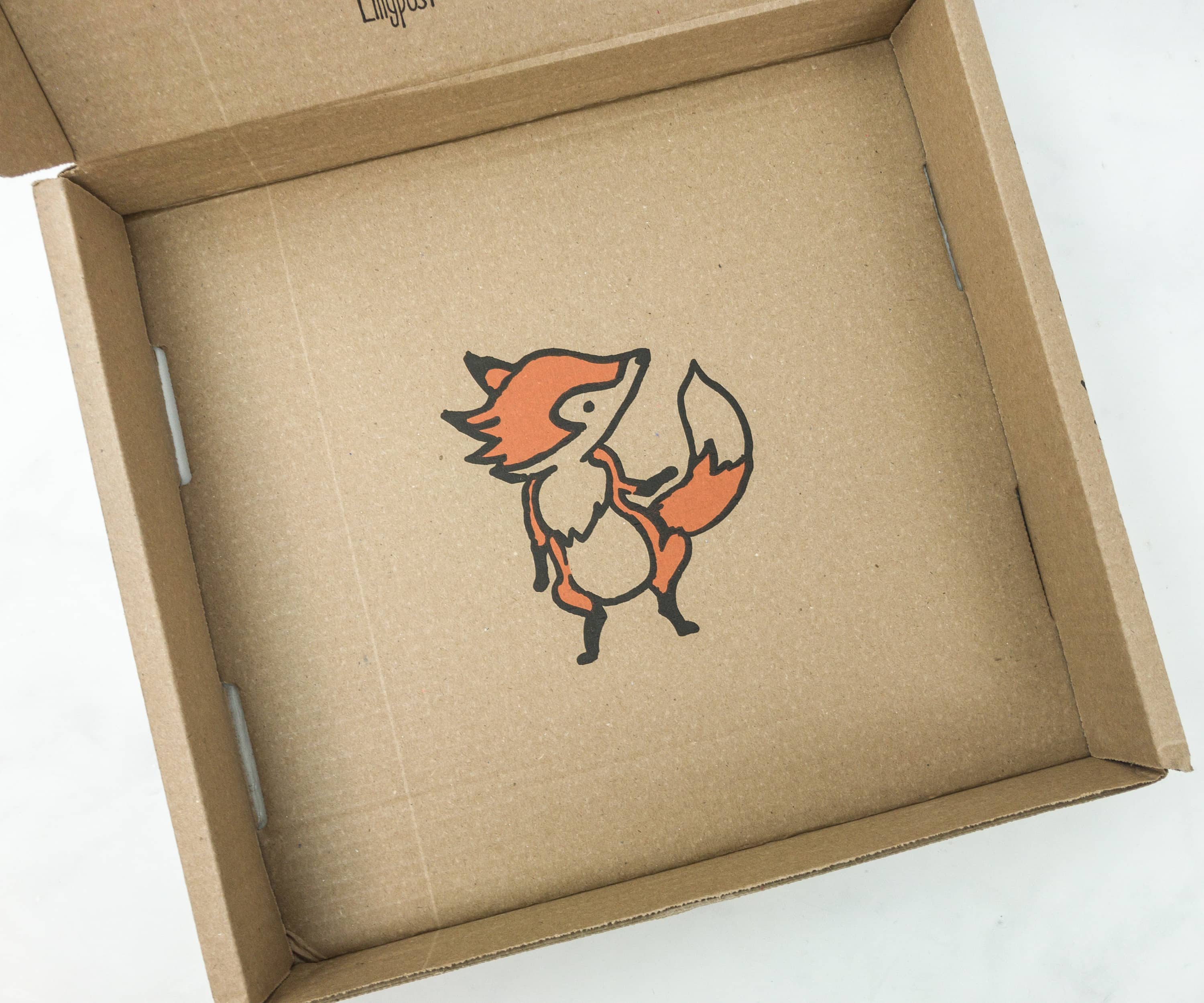 That fox on the bottom of the box is so cute! ?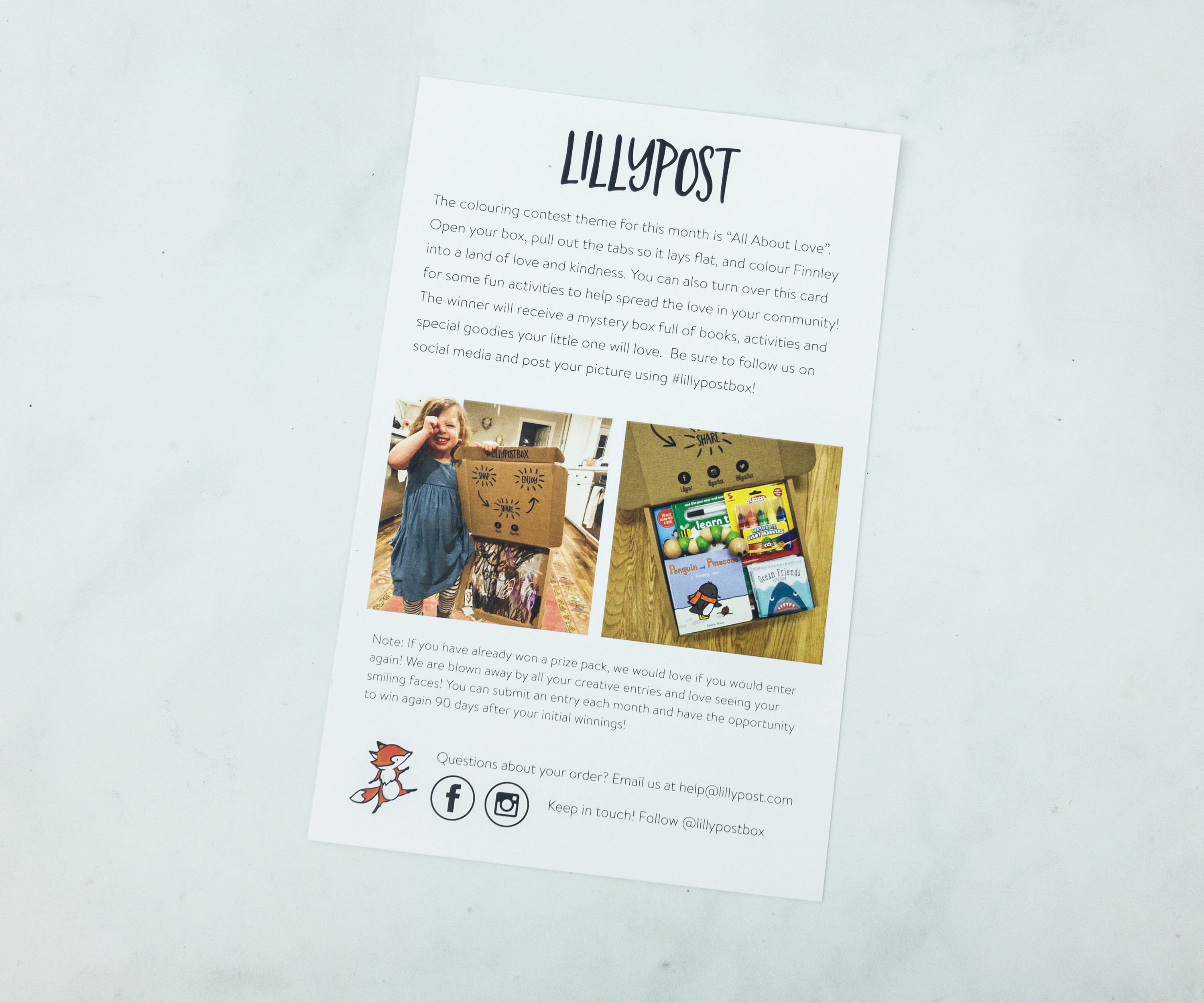 They also encourage subscribers to share unboxing photos on social media by also using #lillypostbox.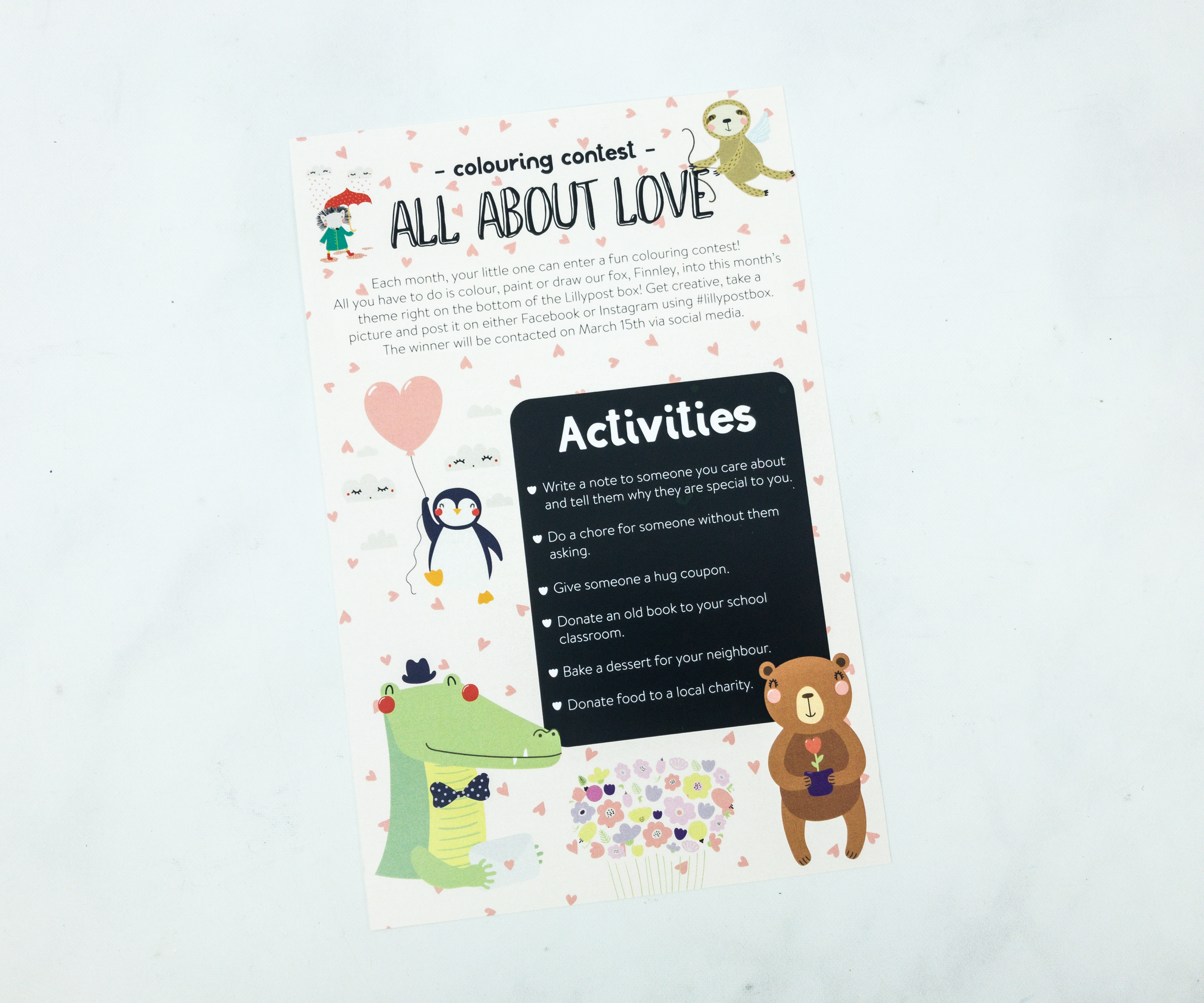 Each month, the kids can enter a coloring contest by making an artwork of Finnley the fox and posting it on social media using #lillypostbox. This month, it's All About Love.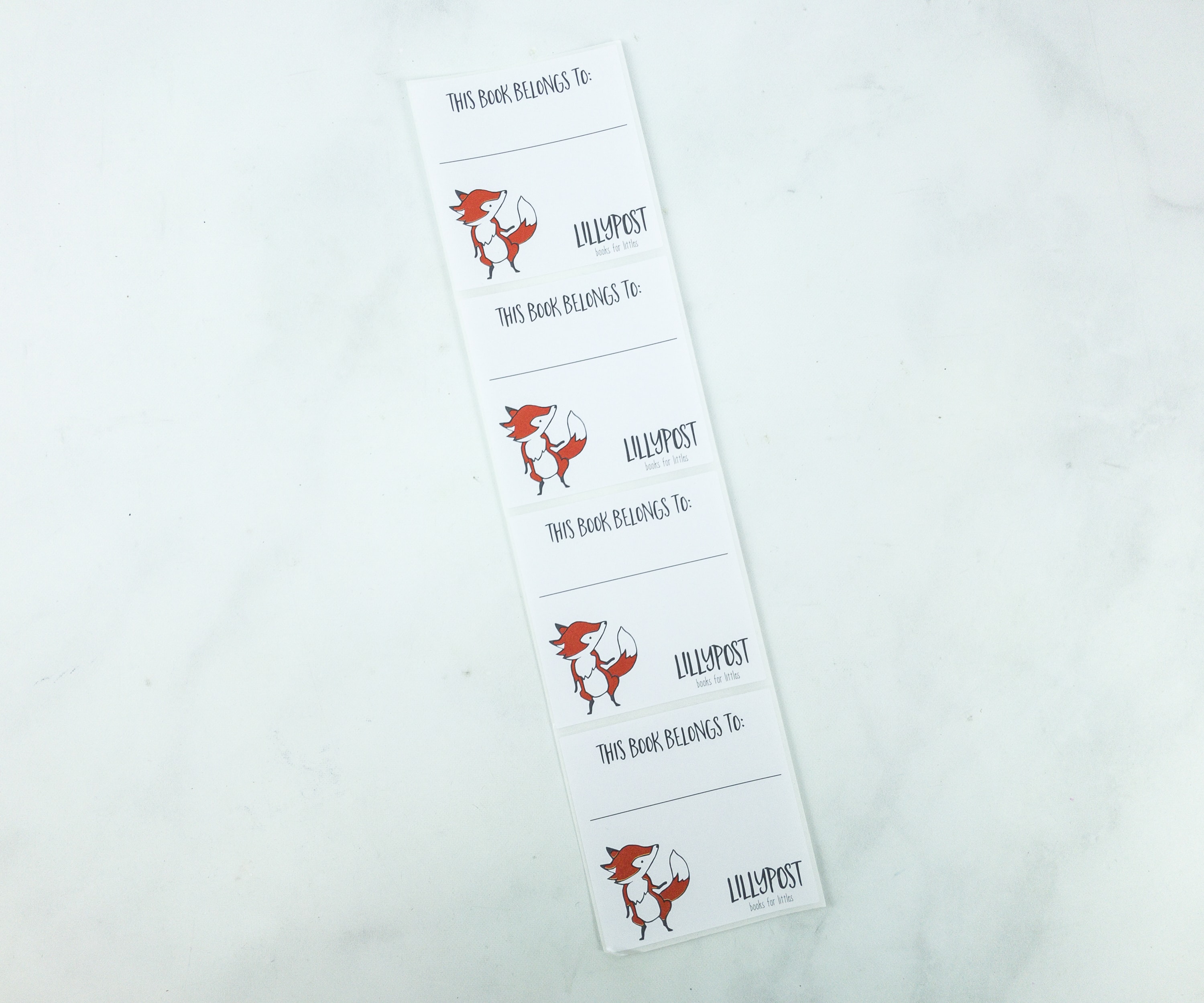 They also included a sheet of stickers to help us label the books. I do wish they were customized!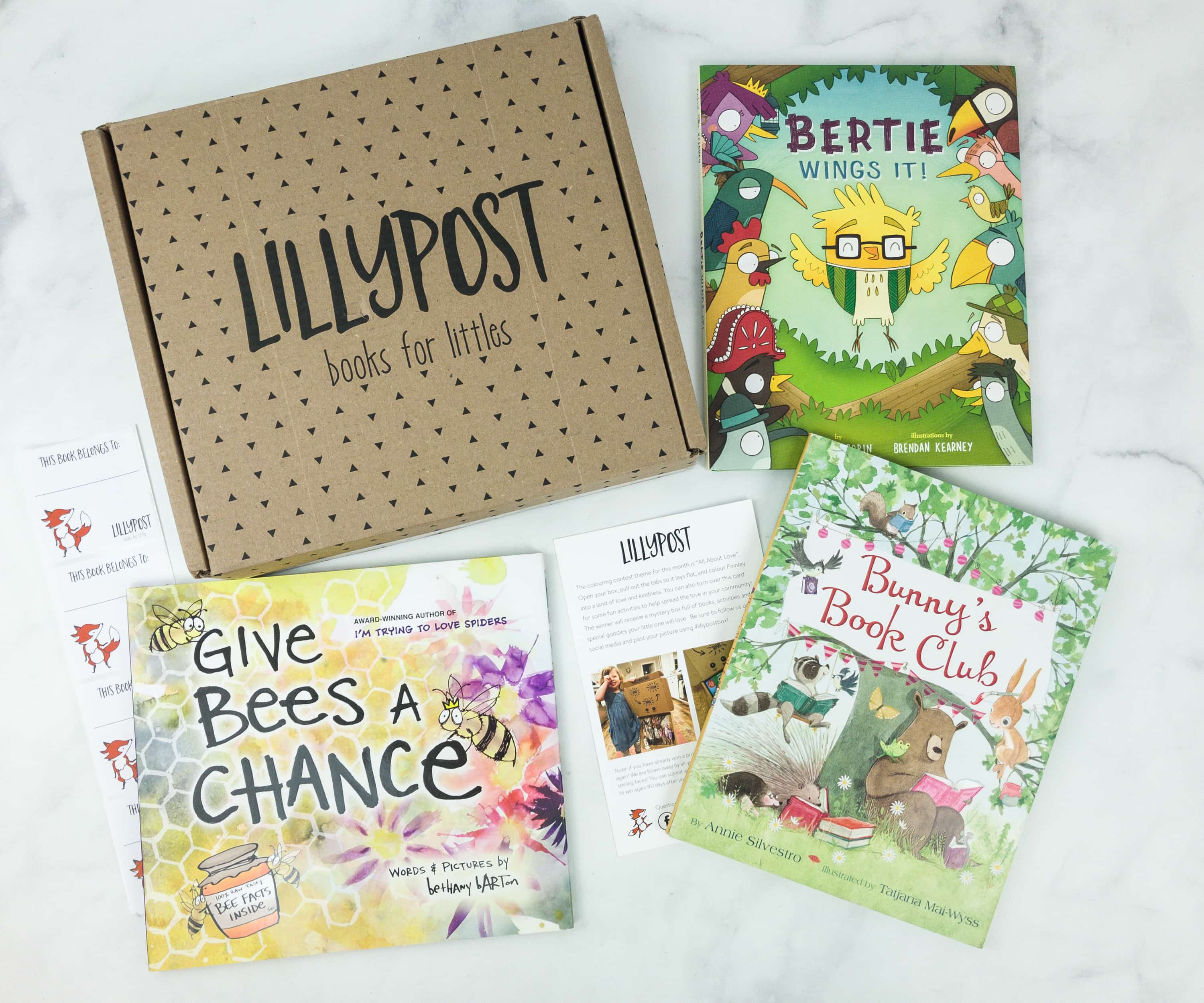 Everything in my box!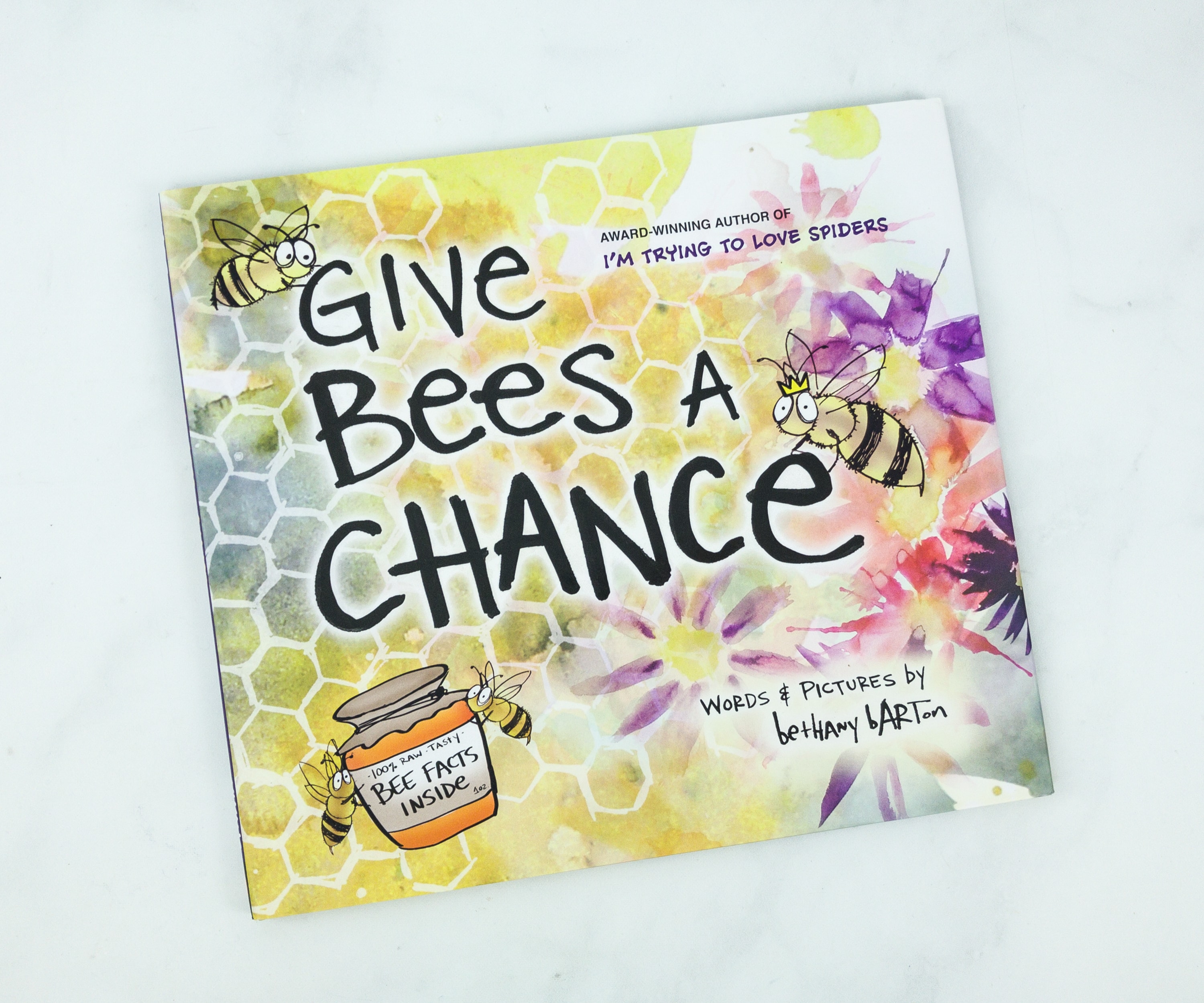 Give Bees A Chance by Bethany Barton ($16.14)
Not sure whether to high-five bees or run away from them? Well, maybe you shouldn't high-five them, but you definitely don't have to run away from them. Give Bees a Chance is for anyone who doesn't quite appreciate how extra special and important bees are to the world, and even to humankind! Besides making yummy honey, they help plants grow fruits and vegetables. And most bees wouldn't hurt a fly (unless it was in self-defense!).

Bethany Barton's interactive cartoon-style illustrations and hilarious narrator mean this book is full of facts and fun. With bees officially on the endangered animals list, it's more important now than ever to get on board with our flying, honey-making friends!
The back of the book features some bee facts, like bees have hair on their eyes, they communicate by dancing, and an average queen bee can lay up to 2,000 eggs in one day.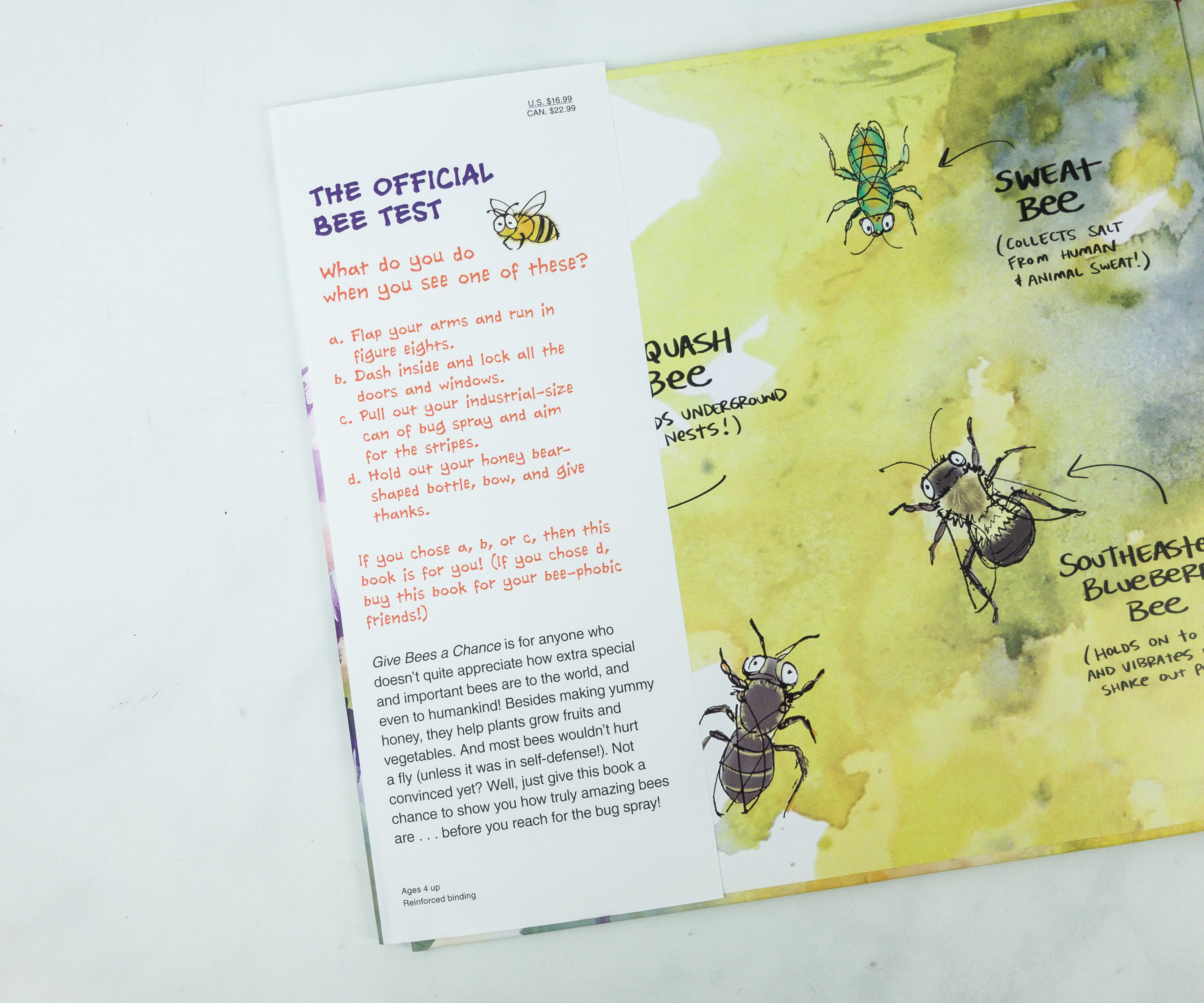 The inside flap of the book jacket also has an official bee test!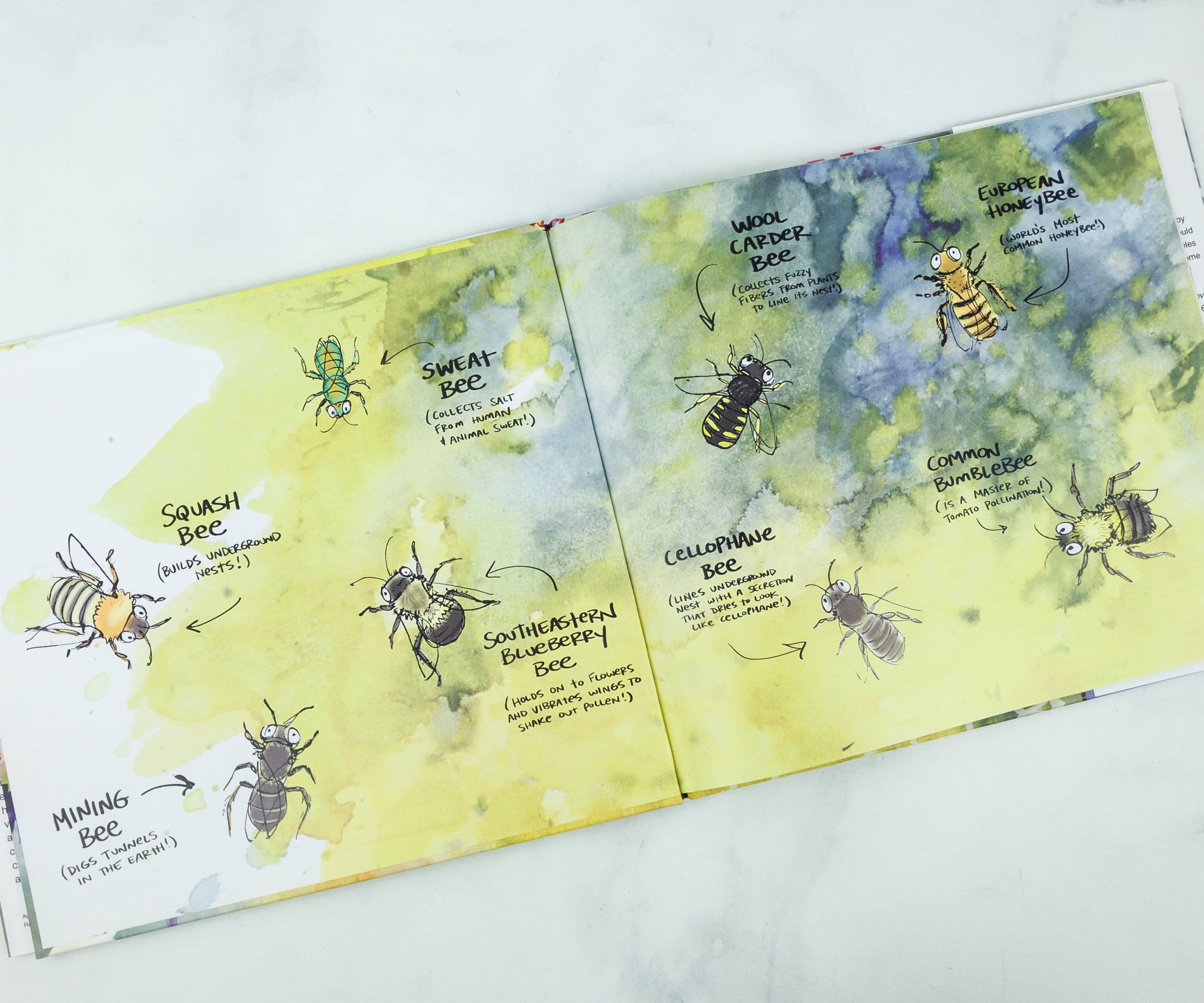 The book also features different kinds of bees.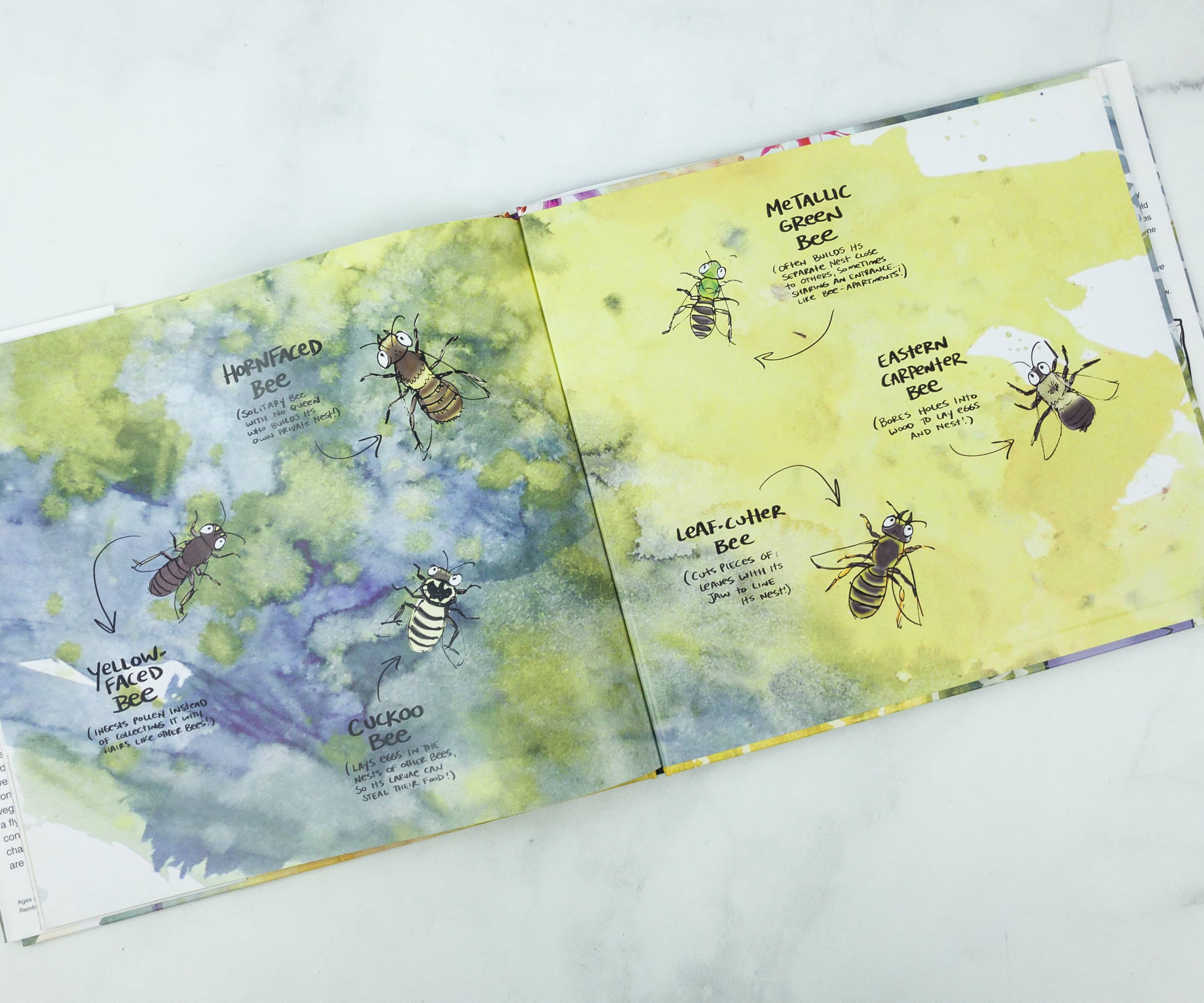 I didn't know that there are lots of them! There's even a metallic green bee! ?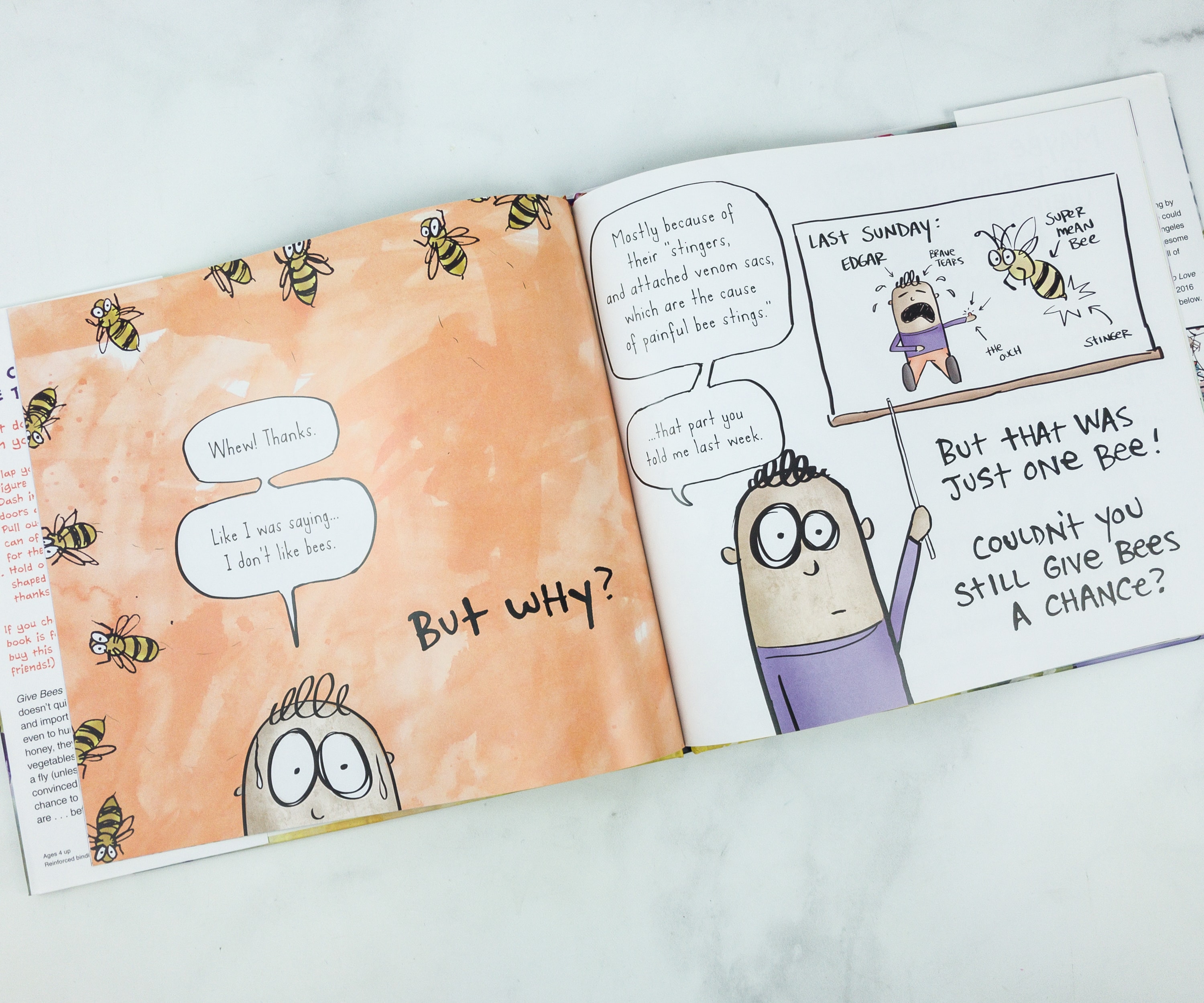 The kids also like the comic-like approach of the book which makes it easier for them to follow through.
Bees are really hardworking insects, and without them, we won't be tasting the sweet honey! However, almost everyone's still scared of the sting!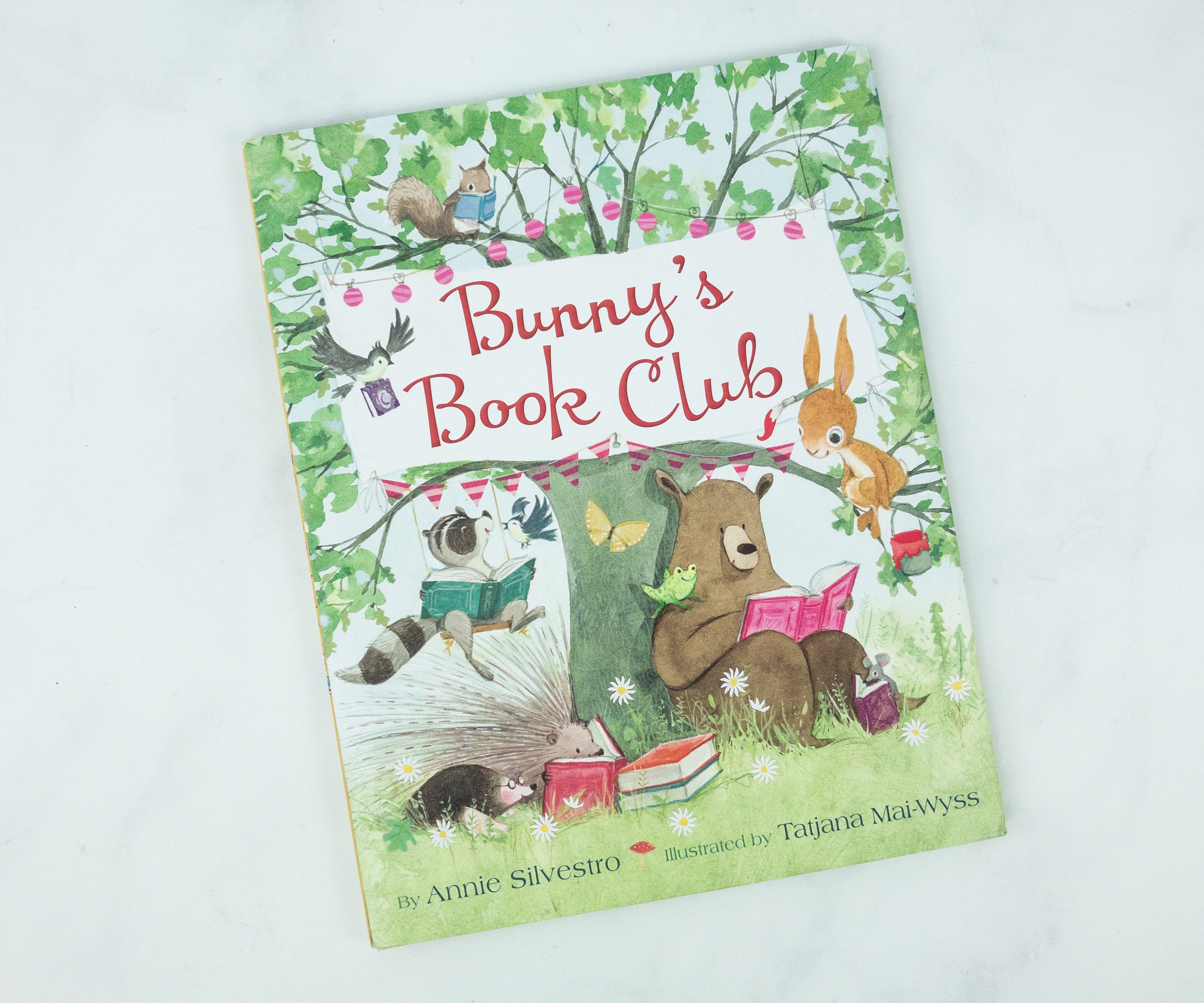 Bunny's Book Club by Annie Silvestro ($12.59)
Join Bunny for a top-secret trip to the library in a story that celebrates the love of reading!  

Bunny loves to sit outside the library with the kids and listen to summer story time. But when the weather gets cold and everyone moves inside, his daily dose of joy is gone. Desperate, Bunny refuses to miss out on any more reading time and devises a plan to sneak into the library at night . . . through the library's book drop!

What follows is an adorable caper that brings an inquisitive, fuzzy bunny and his woodland pals up close and personal with the books they have grown to love. A warm celebration of the power of books, Bunny's Book Club is sure to bring knowing smiles to any child, parent, teacher, bookseller, and librarian who understands the one-of-a-kind magic of reading.
This book lets the kids discover a world where reading is truly magic!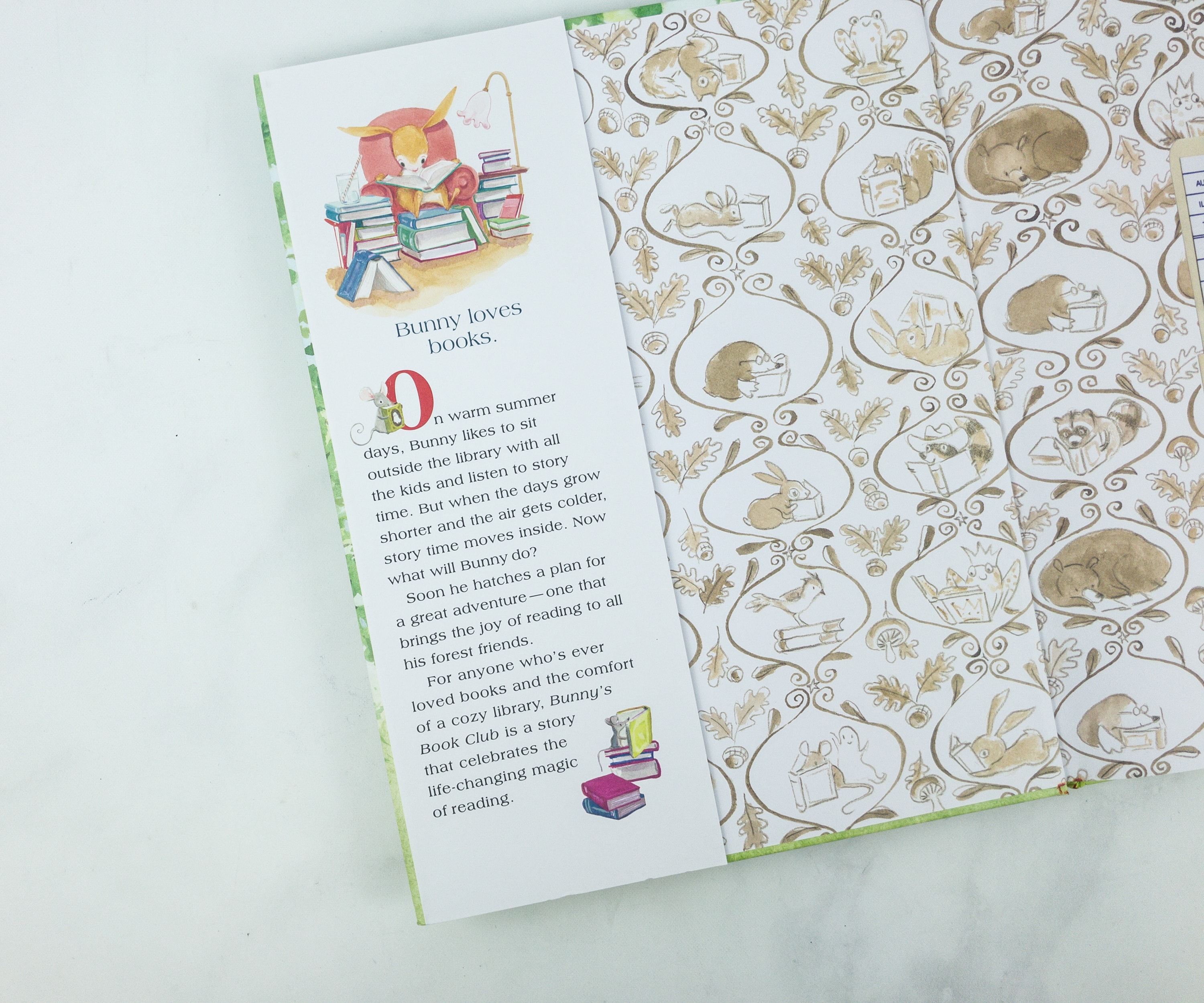 It's a story about Bunny who loves to sit outside of a library and listen to story time, but as the weather gets colder, story time moves inside so he devised a plan for a great adventure, one that brings the joy of reading to all his forest friends.
I also love the library card illustration included in the book, showing the borrowers which are mostly forest friends! So cute!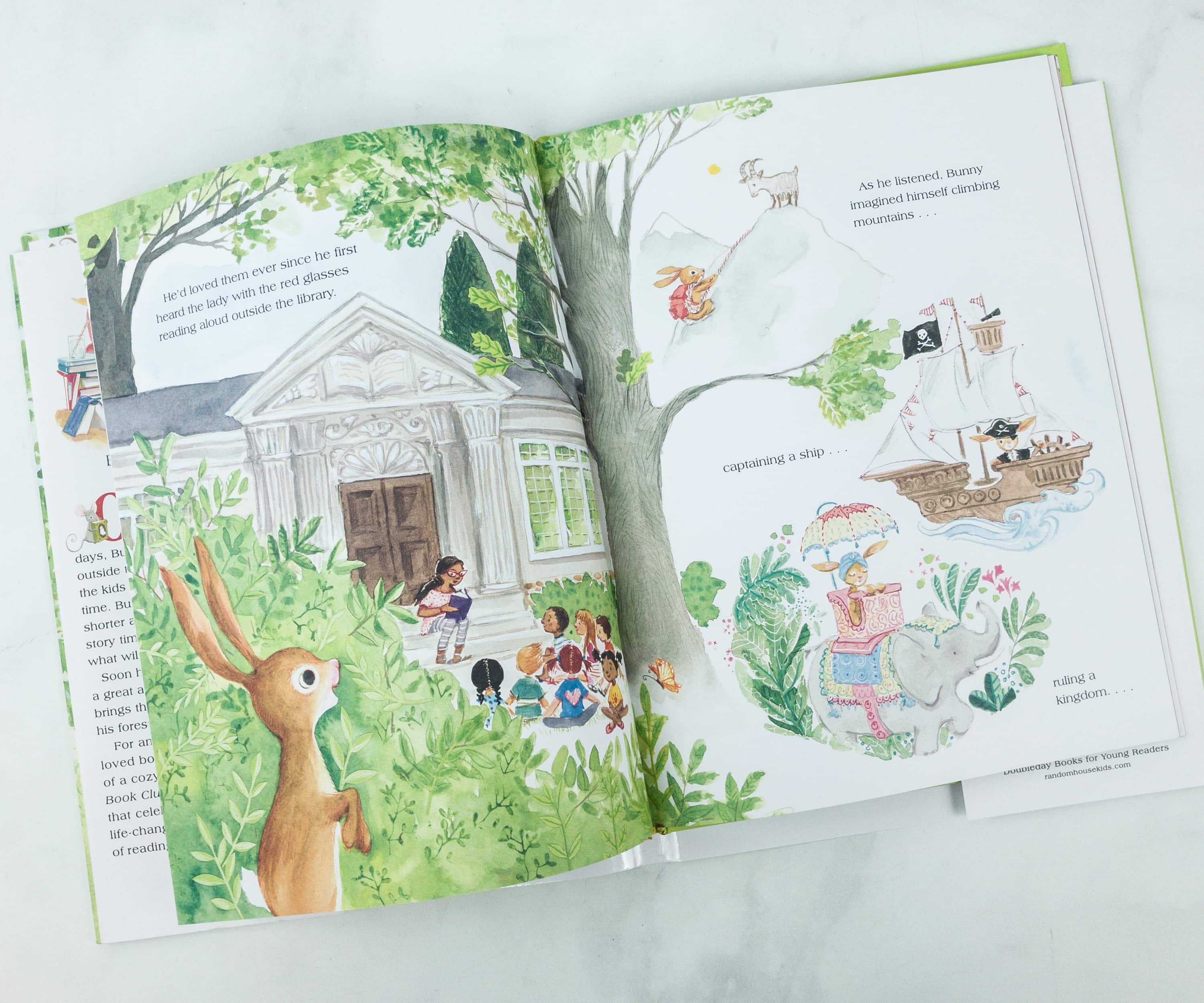 The illustrations in the book are really beautiful, thanks to the wonderful hands of Tatjana Mai-Wyss!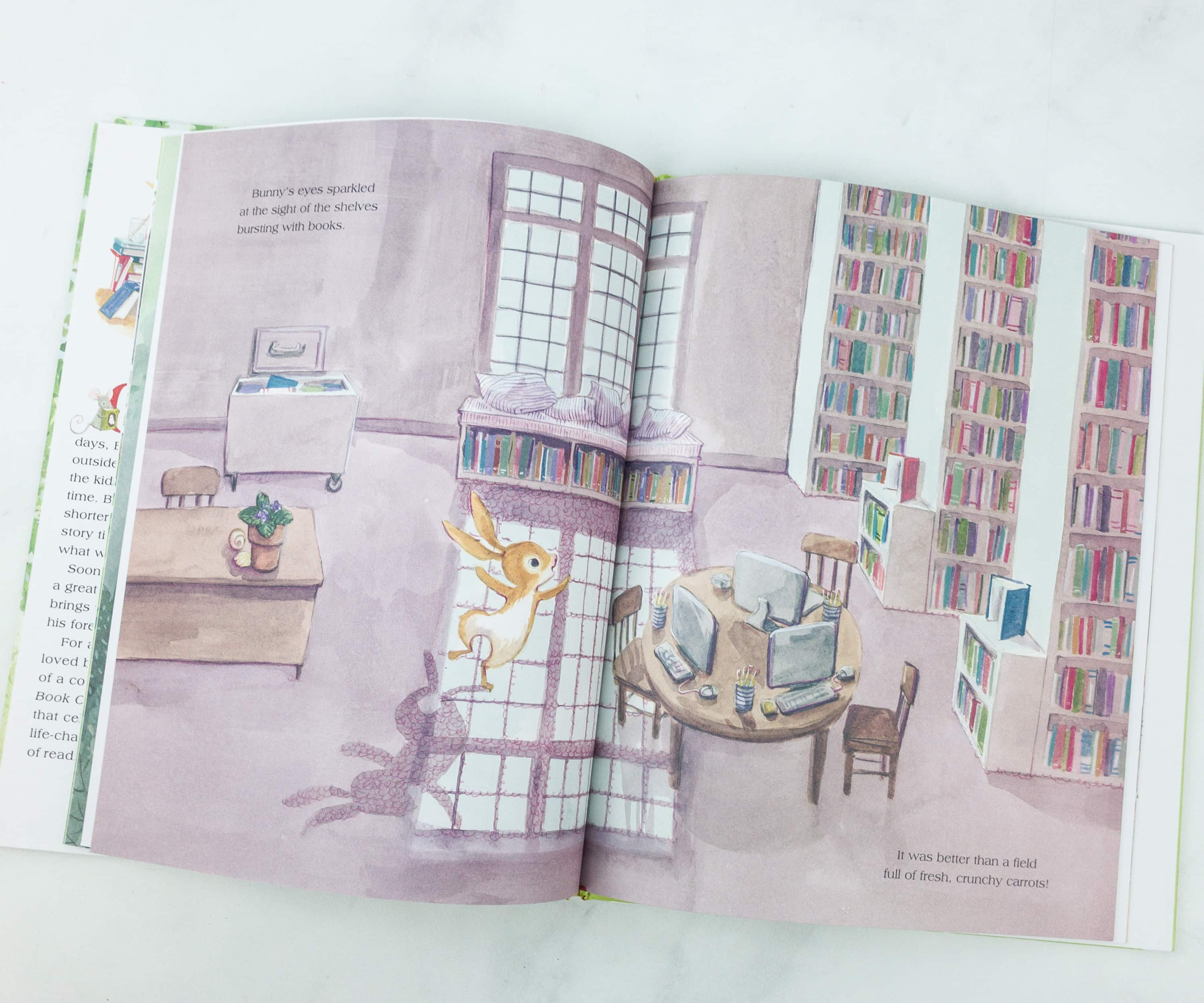 I can see my kids looking like Bunny when they see shelves of books, as I'm raising true book lovers!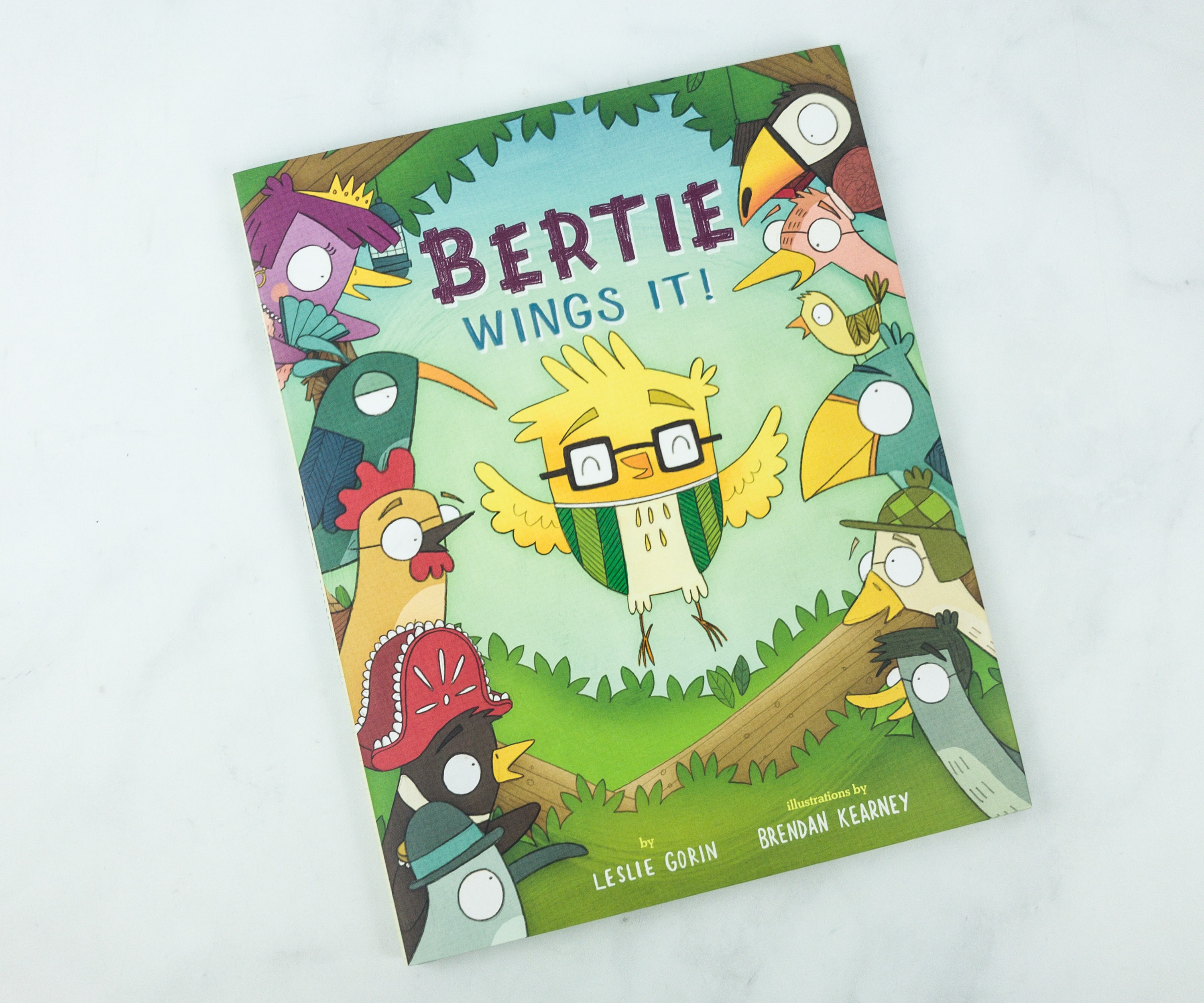 Bertie Wings It! by Leslie Gorin ($23.46 OOP list $14.95)
Bertie the birdie knows: he's ready to fly from the nest and into the sky. But whenever he's about to take wing, his fellow feathered friends squawk at him to STOP and follow their advice instead. But not one of these "experts"—the persuasive penguin, the emu, or the kiwi—has ever actually flown! Will Bertie learn to trust his own instincts . . . and soar?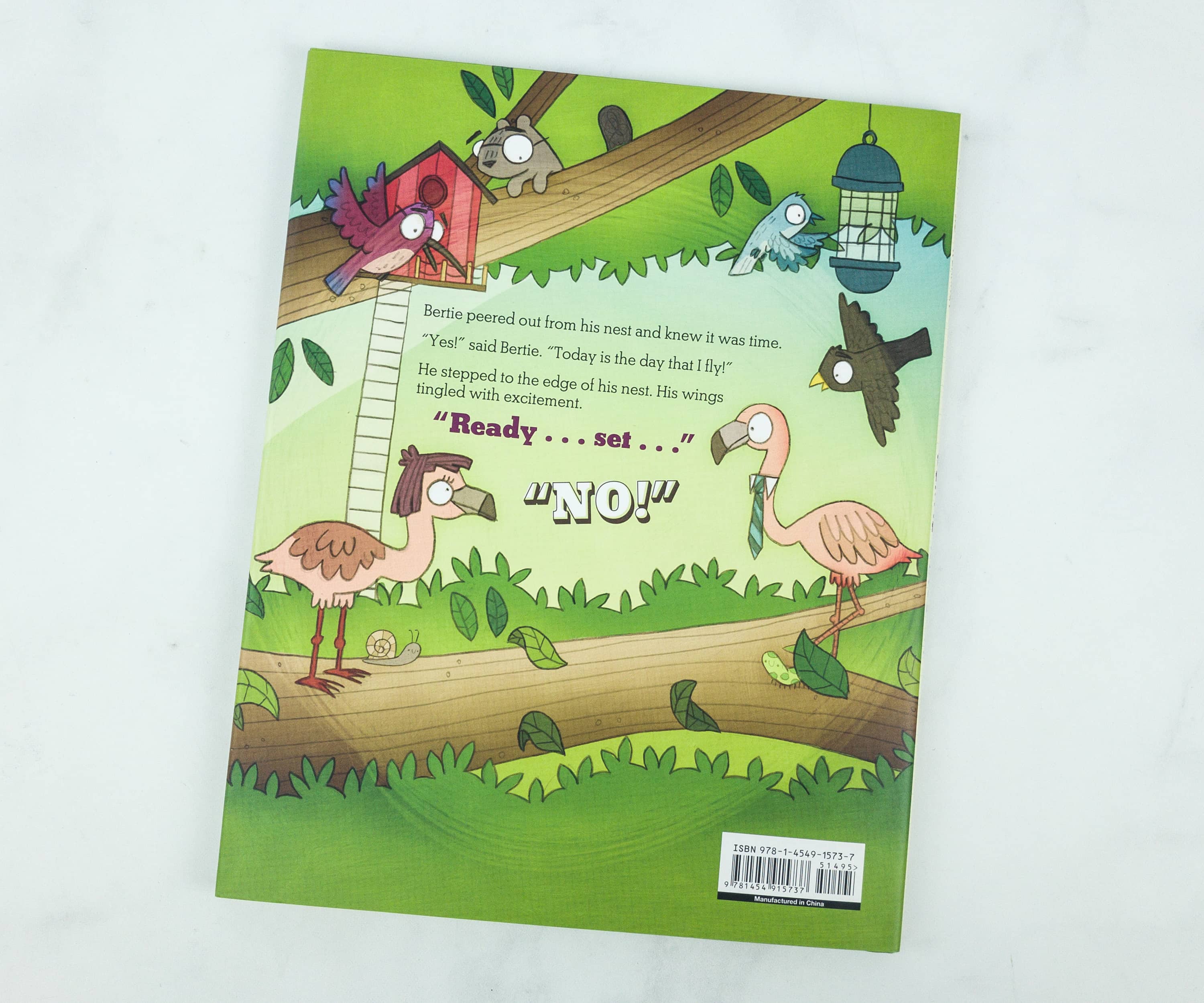 The story is about Bertie who knows that he's ready to take off and fly. However, other birds who actually haven't flown yet are stopping him.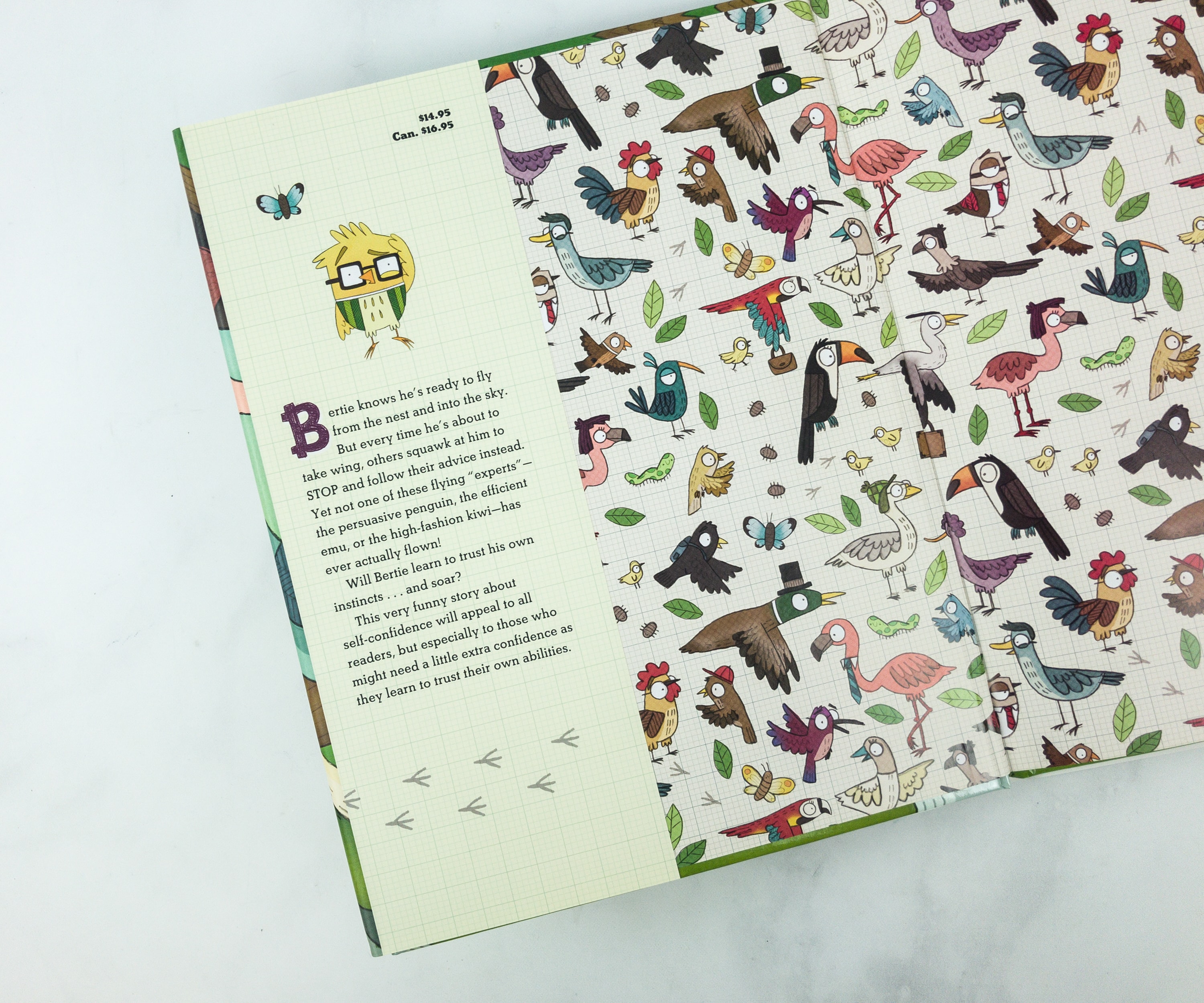 Like most of the books in this subscription, the inside of the covers has colorful and adorable prints. This one shows different species of birds!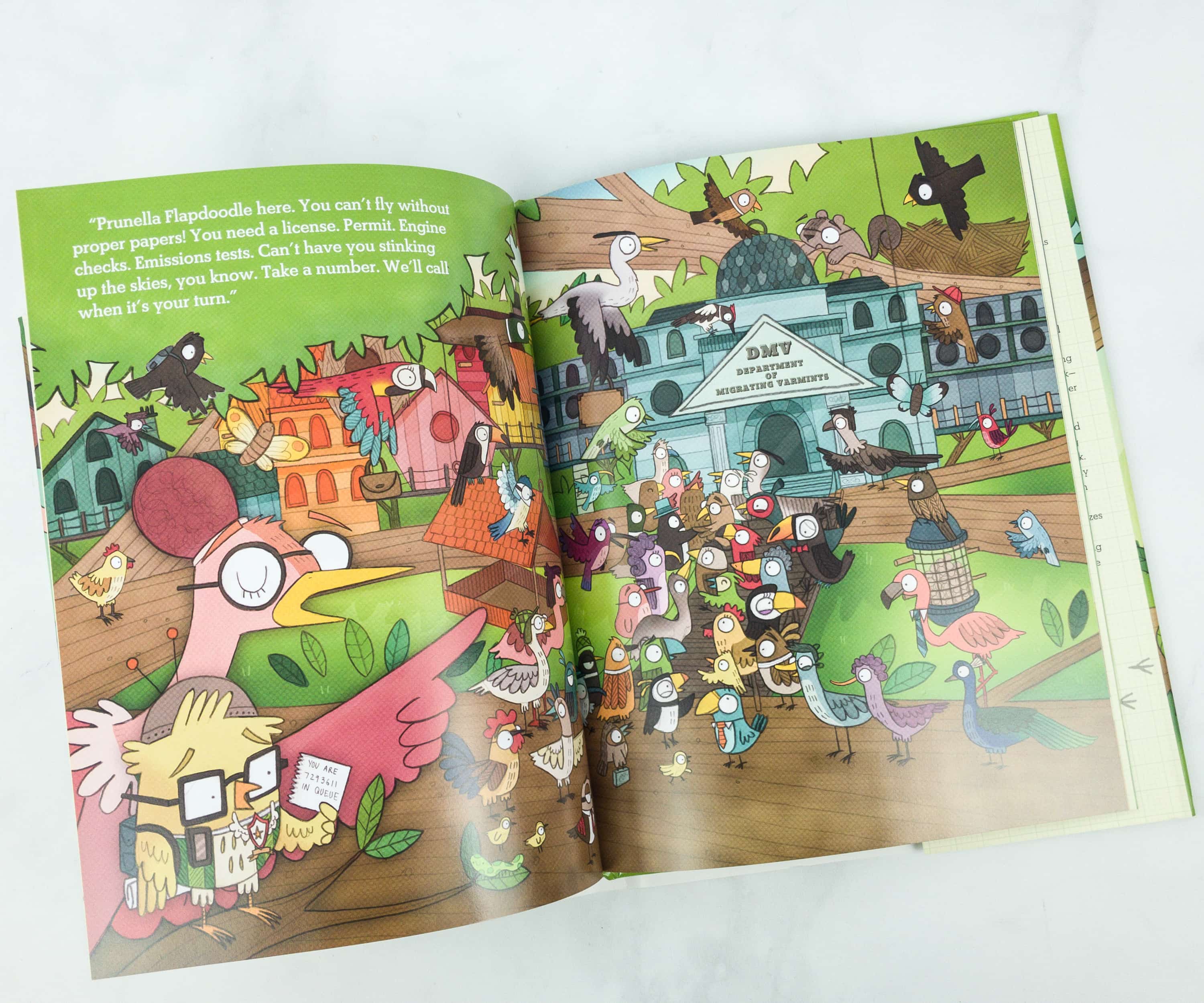 The pages of this book are all colorful and glossy. My kids love the art style that was used in illustrating each kind of bird.
Bertie knows in himself that he can do it. The book is teaching us to be courageous and follow our gut feel. The kids are actually cheering for Bertie to take his first flight and don't listen to the flightless birds that don't want him to try! You go, Bertie!
The kids are really happy with the book selections this month, and they enjoyed Bertie's story. The books are tools for a special sibling bonding time before sleep, or a good topic of discussion for the kids, with us adults. My kids love the different art styles used in each book, but their favorite is the Bunny's Book Club. Can't blame them because the classic art is really mesmerizing. This is a good picture book subscription and a really effective way to add new and fresh titles on our kids' bookshelves.
Do you plan on subscribing to Lillypost?