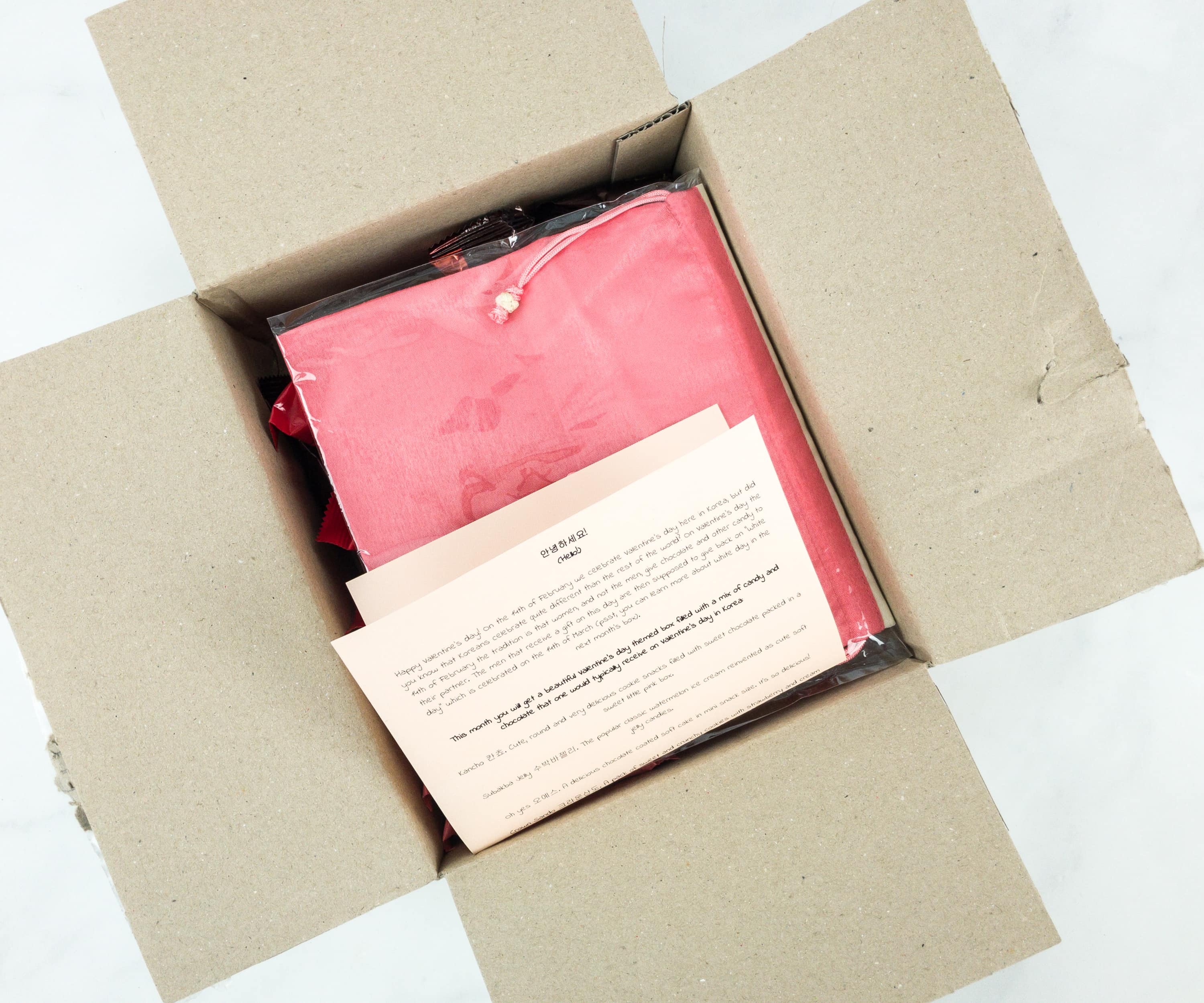 The Korean Snack Box is a monthly subscription box dedicated to premium Korean snacks. The subscription starts at $14.95 each month (Medium and Large boxes available), with free worldwide shipping. Each box comes in a beautiful Bokjumeoni (traditional Korean silk bag) with 5-10 or 10-15 items and tasters. You can now find the previous month box and earlier month's boxes in the Korean Snack box shop.
This is a review of the large $24.95 per month Korean Snack Box.
DEAL: Get $2 off your first subscription box with coupon code HELLOKOREA.
The snacks are neatly packed in the box. There's a lot!
There's also a note from the curators. The theme this month is VALENTINE'S DAY!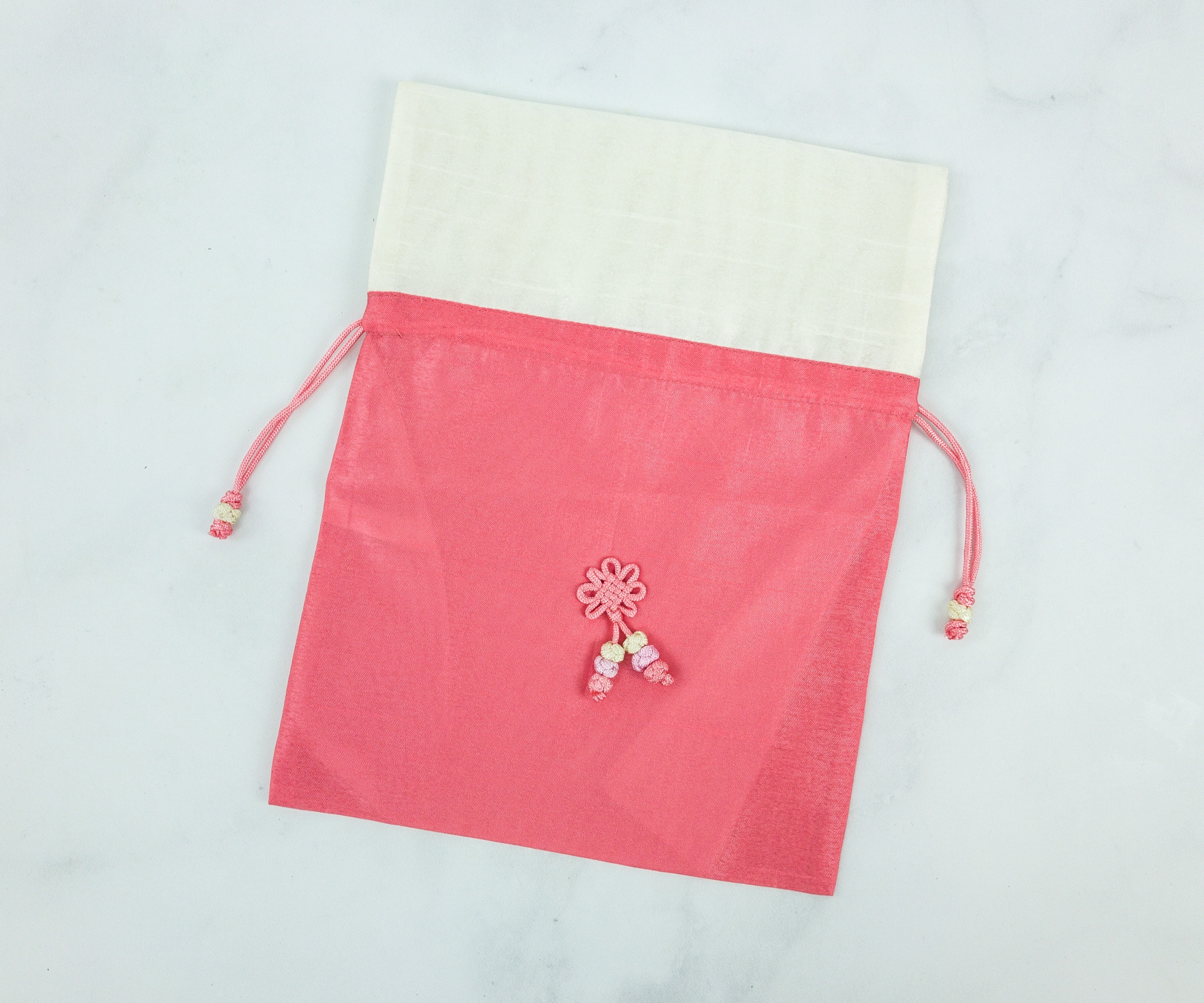 This month's box includes a pink Bokjumeoni. It is reusable as a purse, pouch, or even as a makeup bag!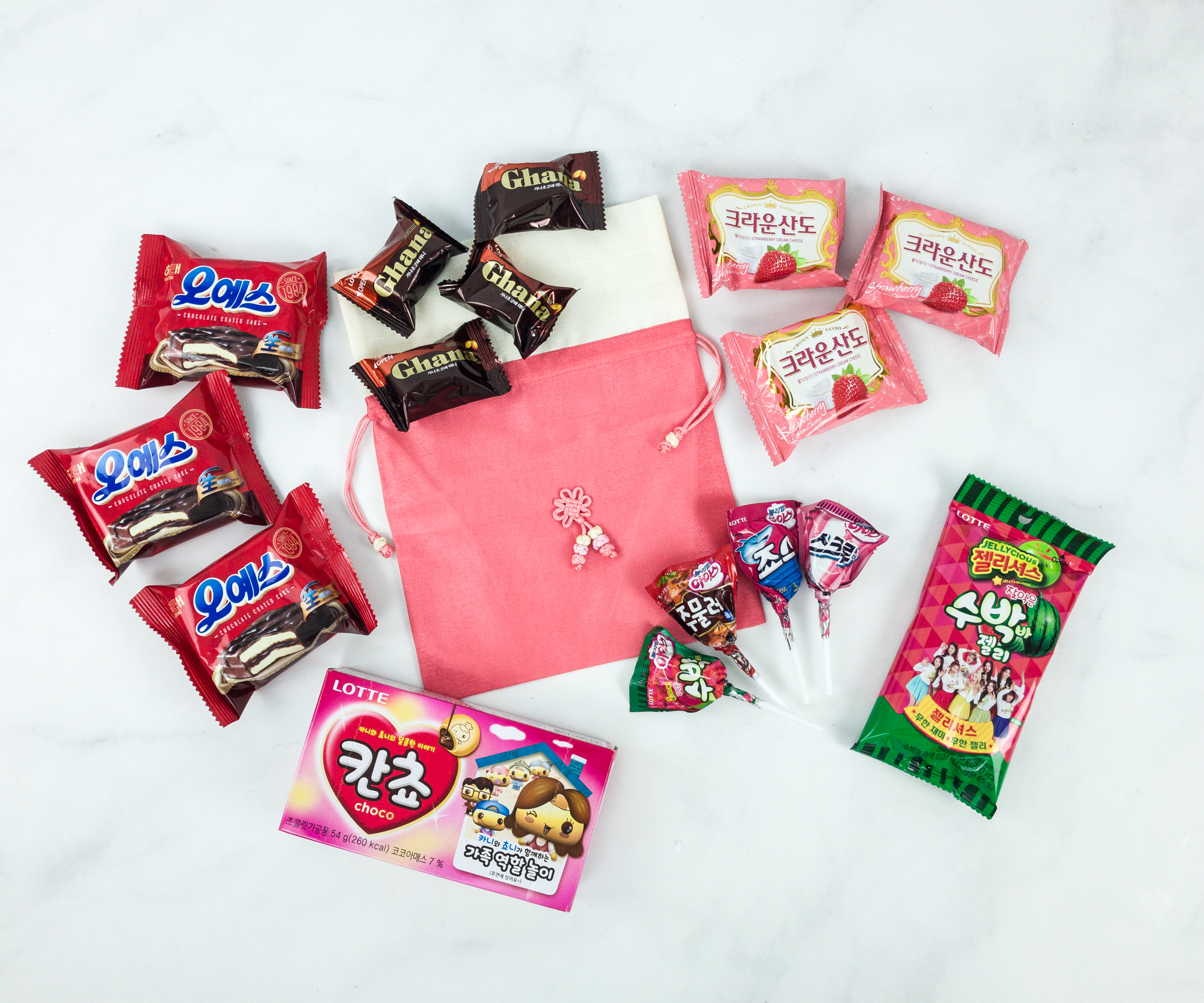 Everything in my box!
Subakba Jelly 수박바젤리. It's a sweet and sour jelly candy, which is a candy version of the classic Korean watermelon ice cream. Each piece is fruity, chewy, and really tasty!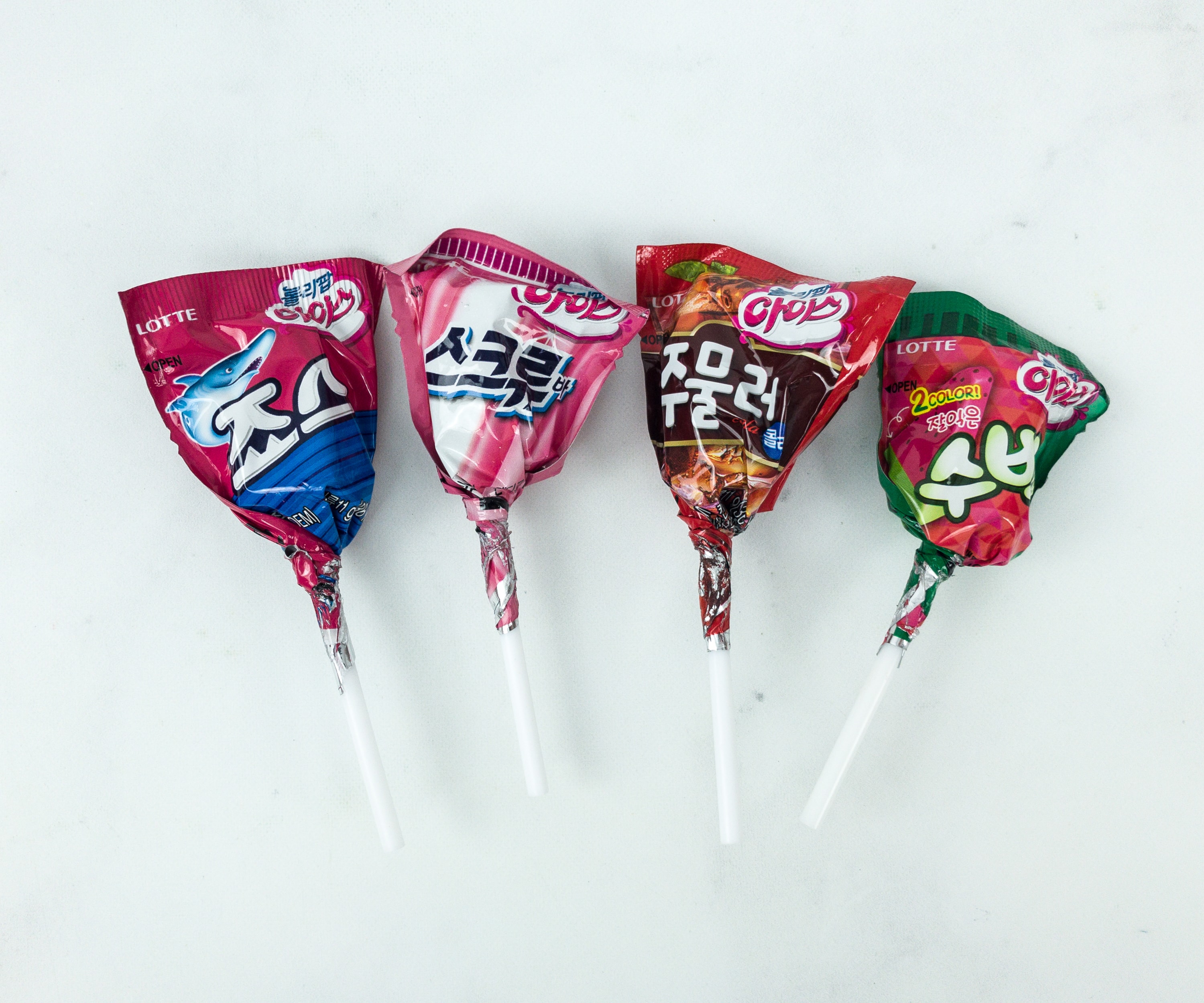 Lollipop Ice 롤리팝 아이스. These sweet lollipop candies are popular in South Korea. They are said to have a similar taste to ice cream. We got 4 different flavored lollipops: Jaw, Screw Bar, Cola, and Watermelon. They were all good but weren't as creamy as expected.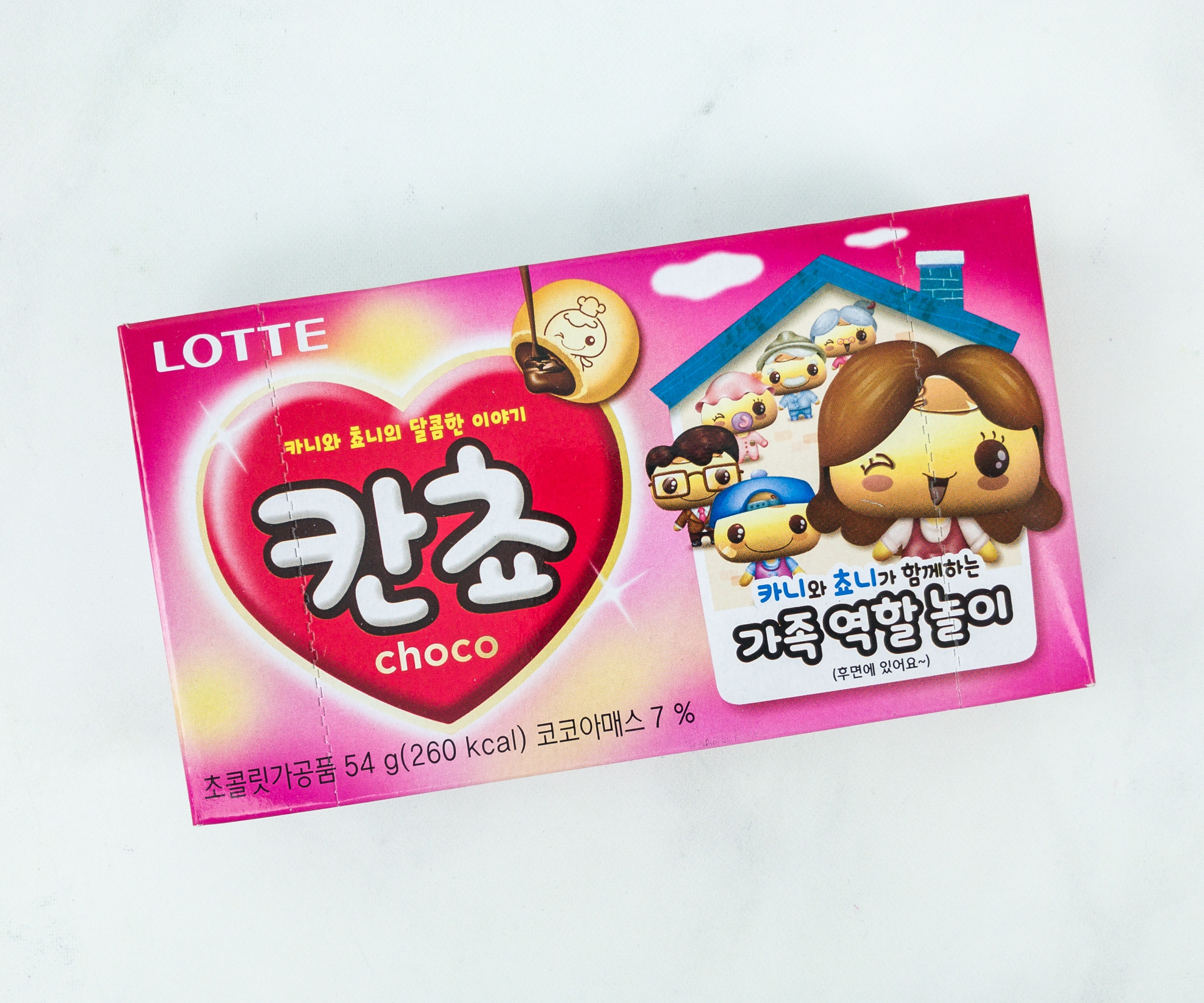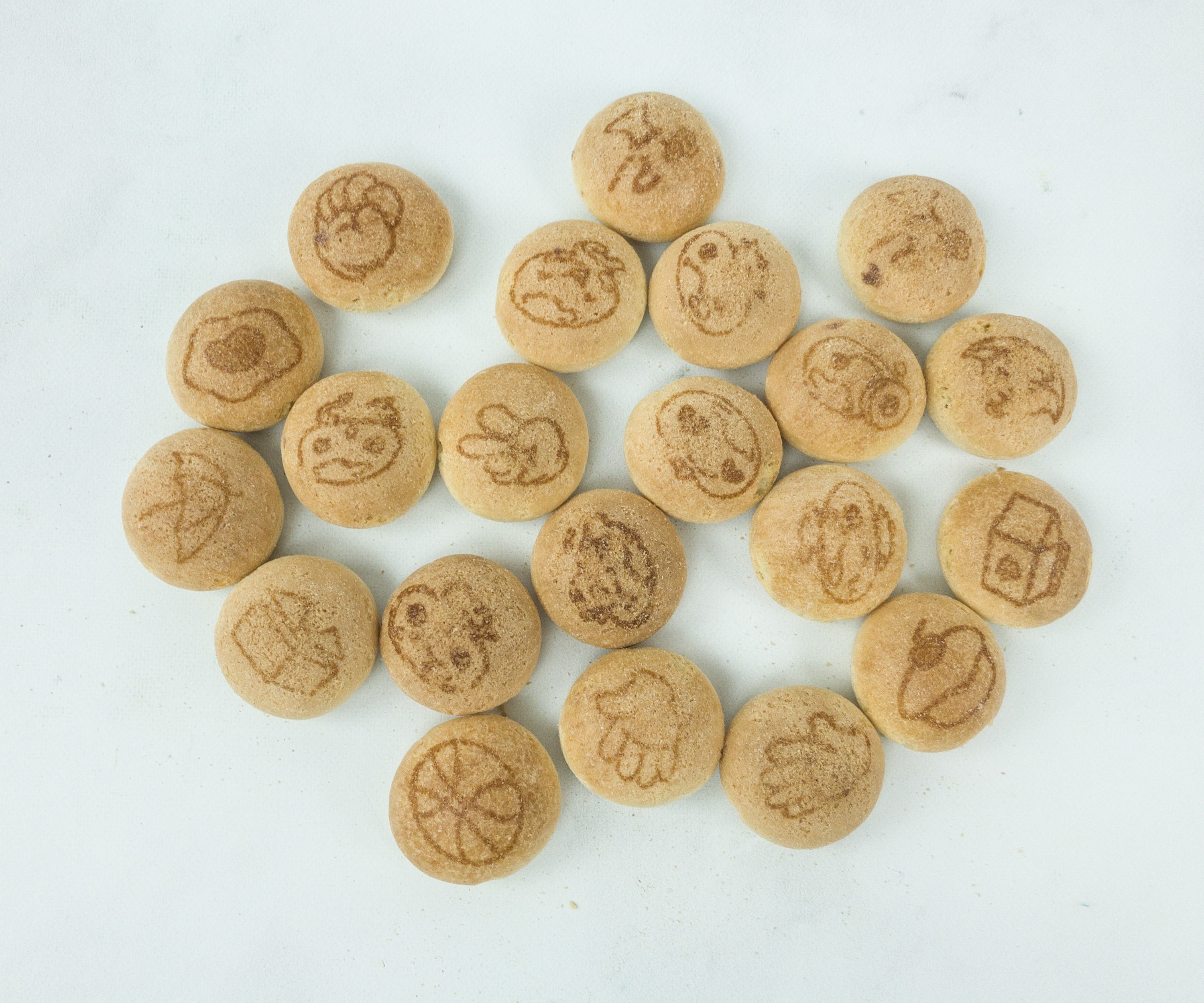 Kancho 칸쵸. An ideal snack gift this Valentine's Day, these cute and round cookie biscuits are filled with sweet chocolate. Each piece features a cartoon stamp of different objects. The box packaging comes with a picture of either Kany or Chony. I got Chony!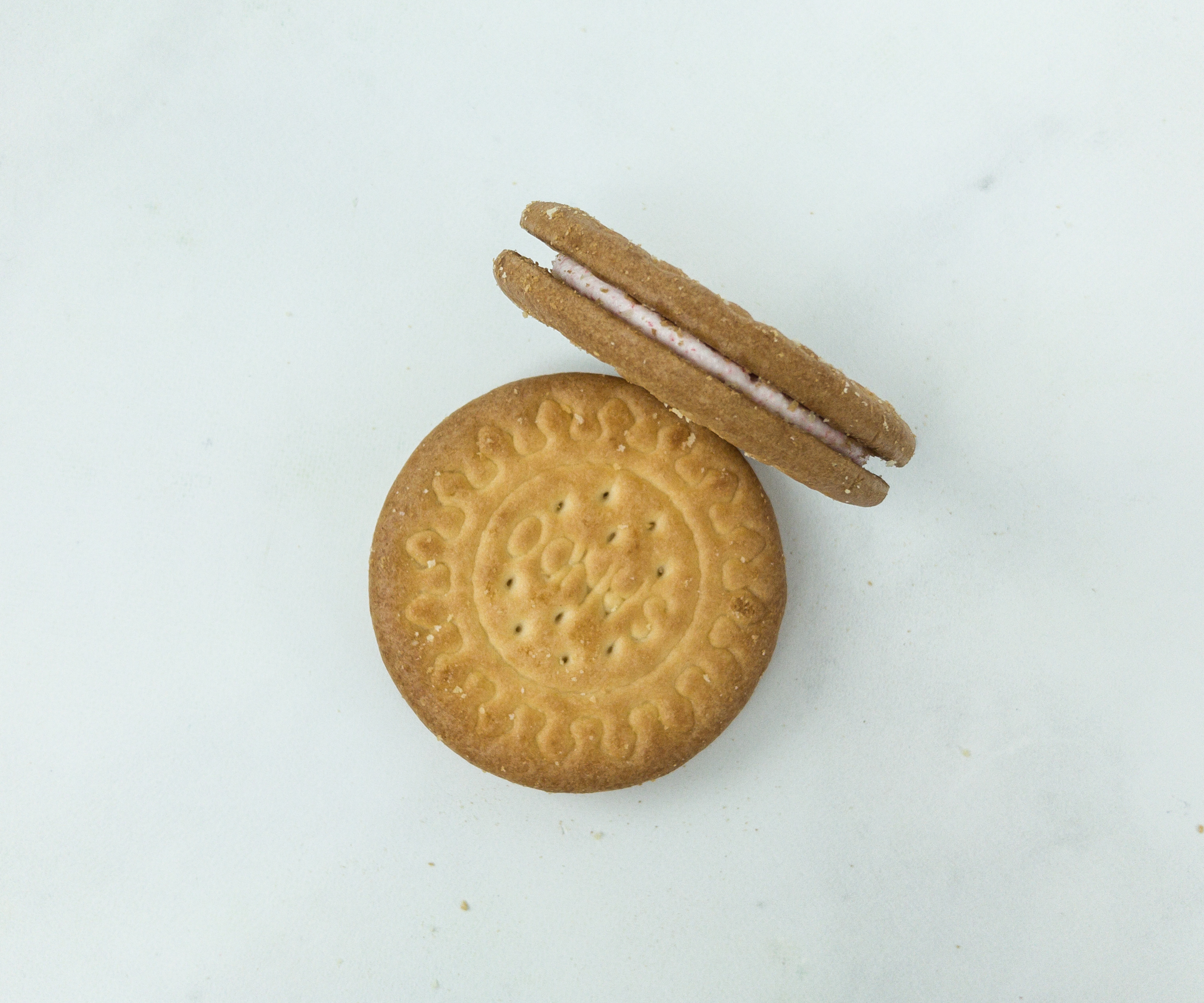 Crown Sando 크라운산도. I got three packs of these crunchy cookies with sweet strawberry and cream cheese flavor. I like how crunchy the biscuits are, as well as its buttery taste.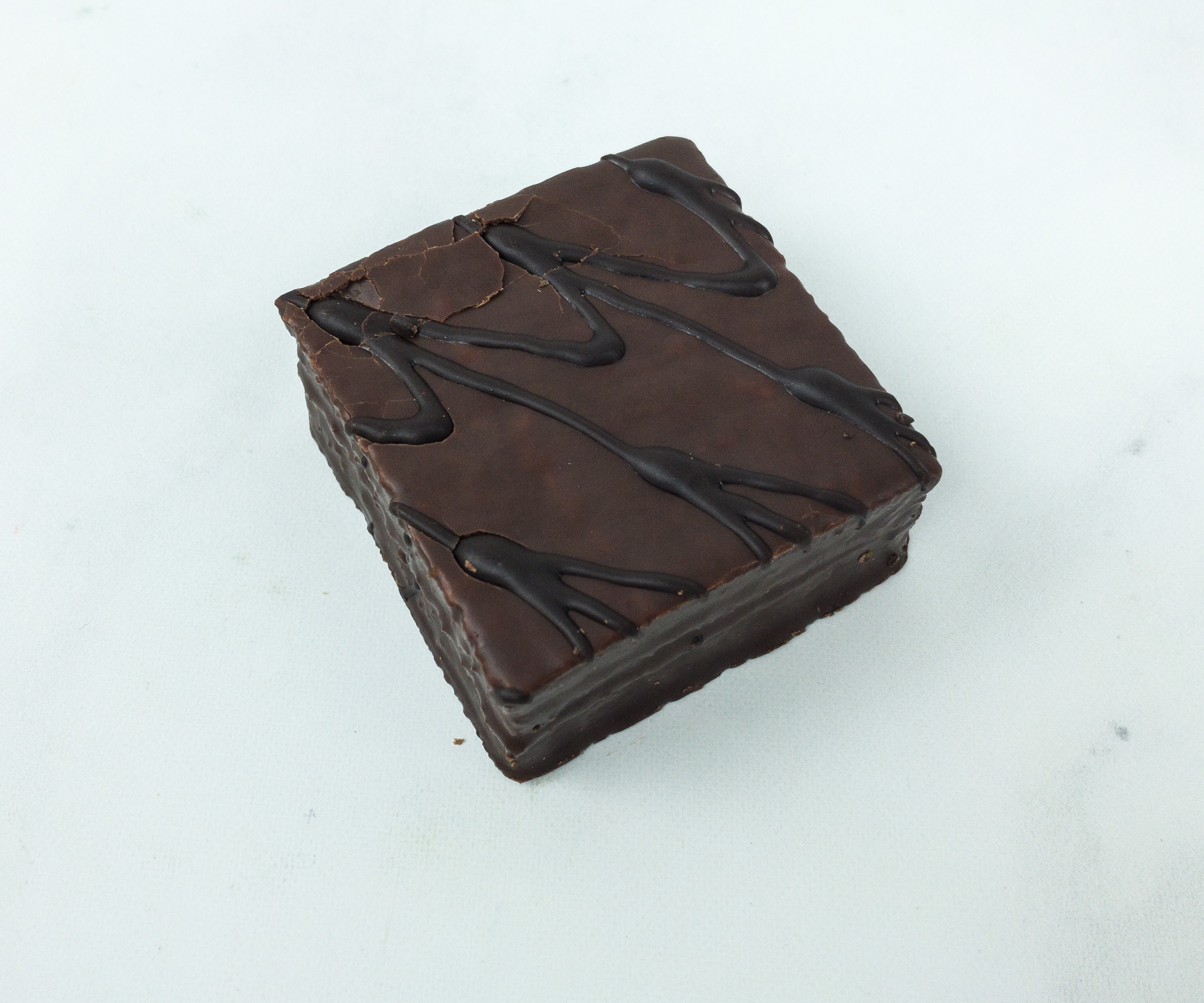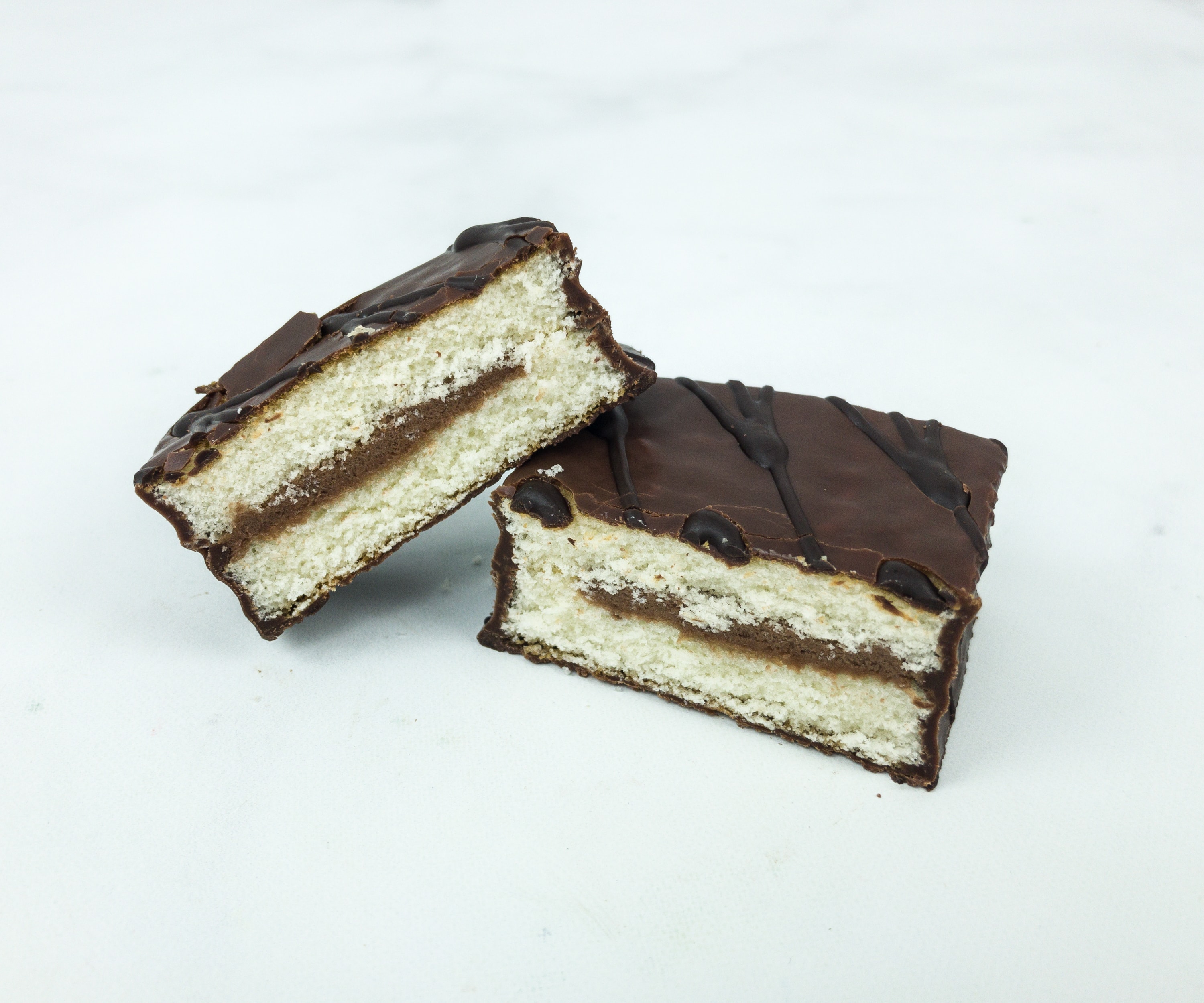 Oh yes 오예스. It's a milk chocolate coated cake snack, with a yummy chocolate spread in the center. The cake itself is filling and satisfying, perfectly paired with milk. I'm glad there's three of them in the box, so I can save some for another day when I'm craving for a sweet afternoon snack.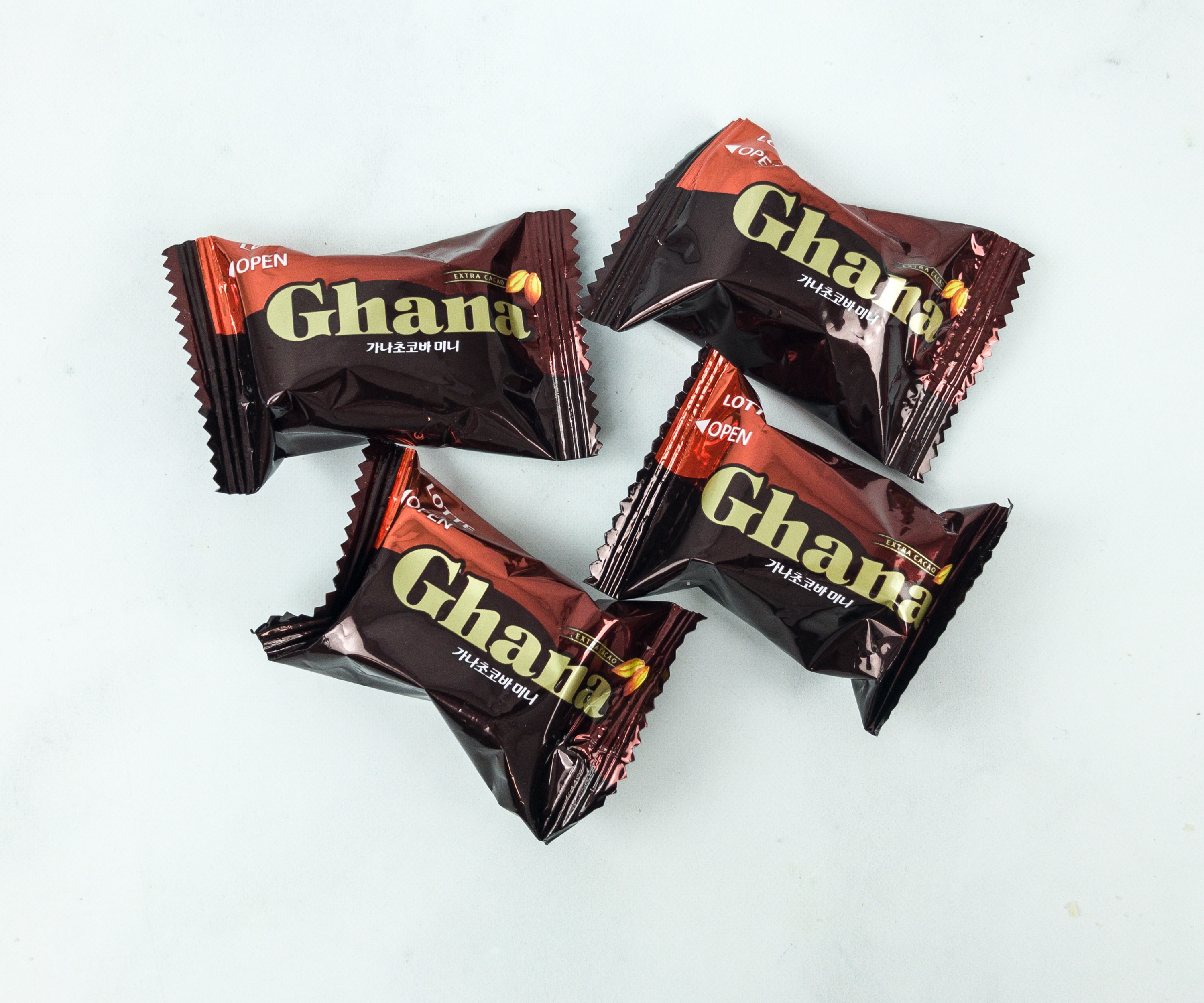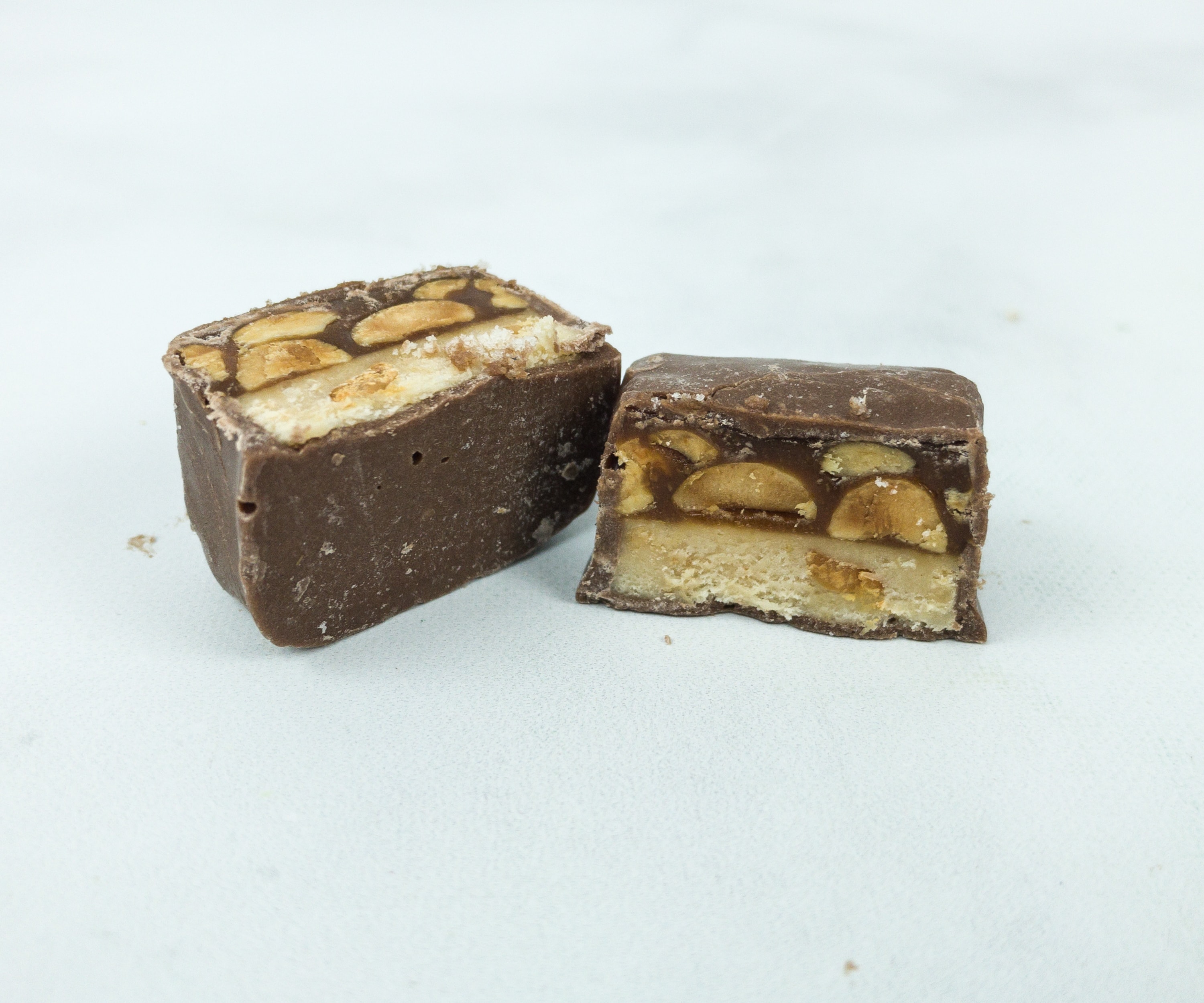 Ghana Chocobar Mini 가나 초코바 미니. Another chocolate snack is this mini bar by Ghana! Each piece is made from cocoa butter mixed with extra cacao, which produces a richer and smoother chocolatey taste. It also contains soft nougat and real crunchy peanut inside, making it chewy and crunchy at the same time.
This month's box is filled with sweet and chocolaty treats, and it makes me happy so much because everything tasted so delicious! Having this box makes us appreciate Korean snacks, chocolates, and candies even more. Also, I love the fact that they are sending more than one serving of some of the snacks, making the contents perfect for sharing. Overall, it's a wonderful subscription for Korean snack lovers and we simply love getting more than one serving of each snack!
What do you think of Korean Snack Box?