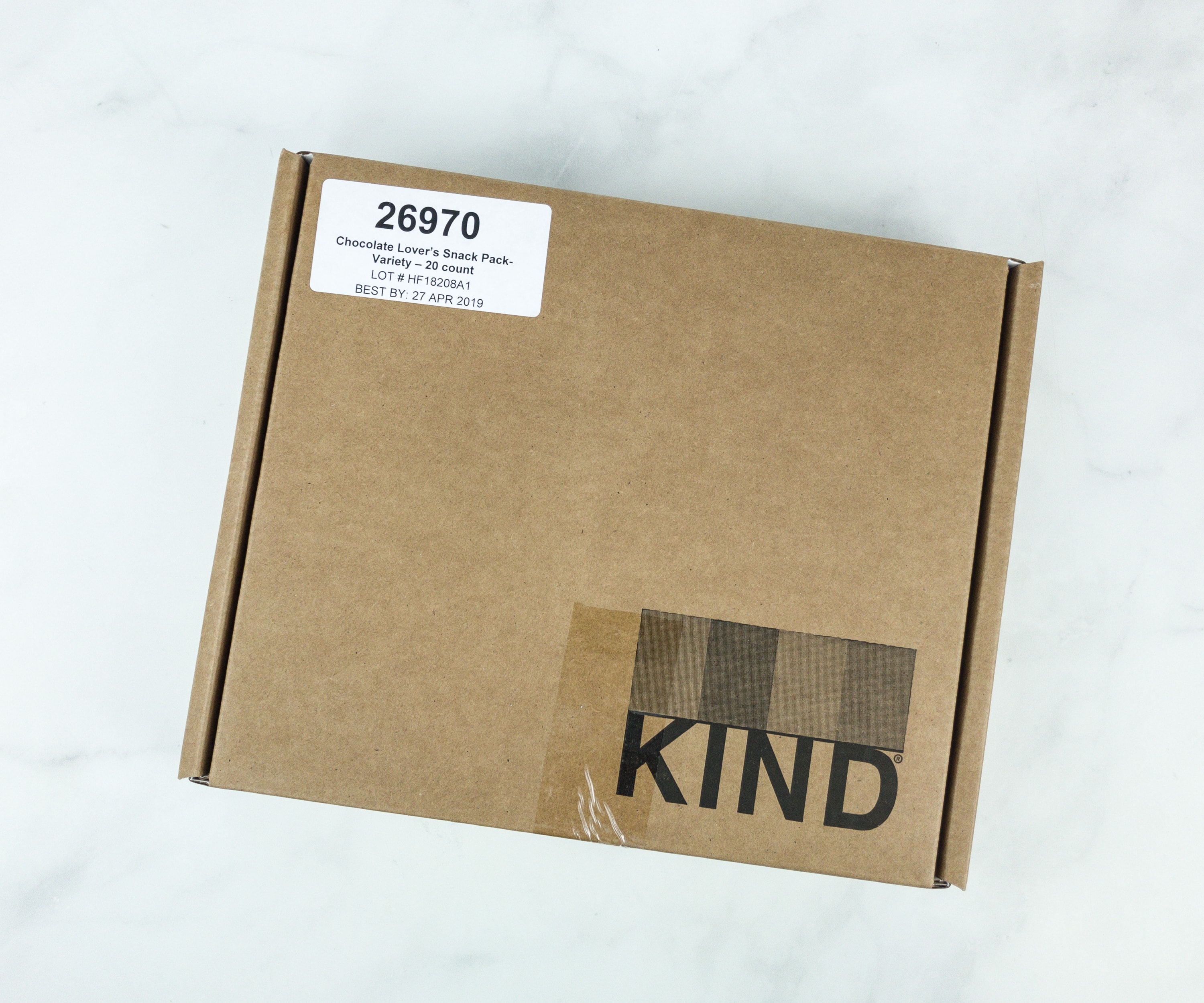 KIND Snack Club is a subscription by Kind Snack Bars. They have a wide offering of snack bars made using non-GMO and kosher ingredients. They also promise to give out surprises which might include free snacks and new swag. Another subscriber perk is that you'll be the first one to test new products!
You can subscribe to the club with their Snack Pack as your first selection! There are the 3 Snack Pack options: Classic, Chocolate, and Fruit.
DEAL: Take $20 off your first Snack Pack purchase with a Snack Club Subscription! USE THIS LINK to get the deal. Price will be $40 for each month following.
This is the review of the Chocolate Lovers Snack Pack.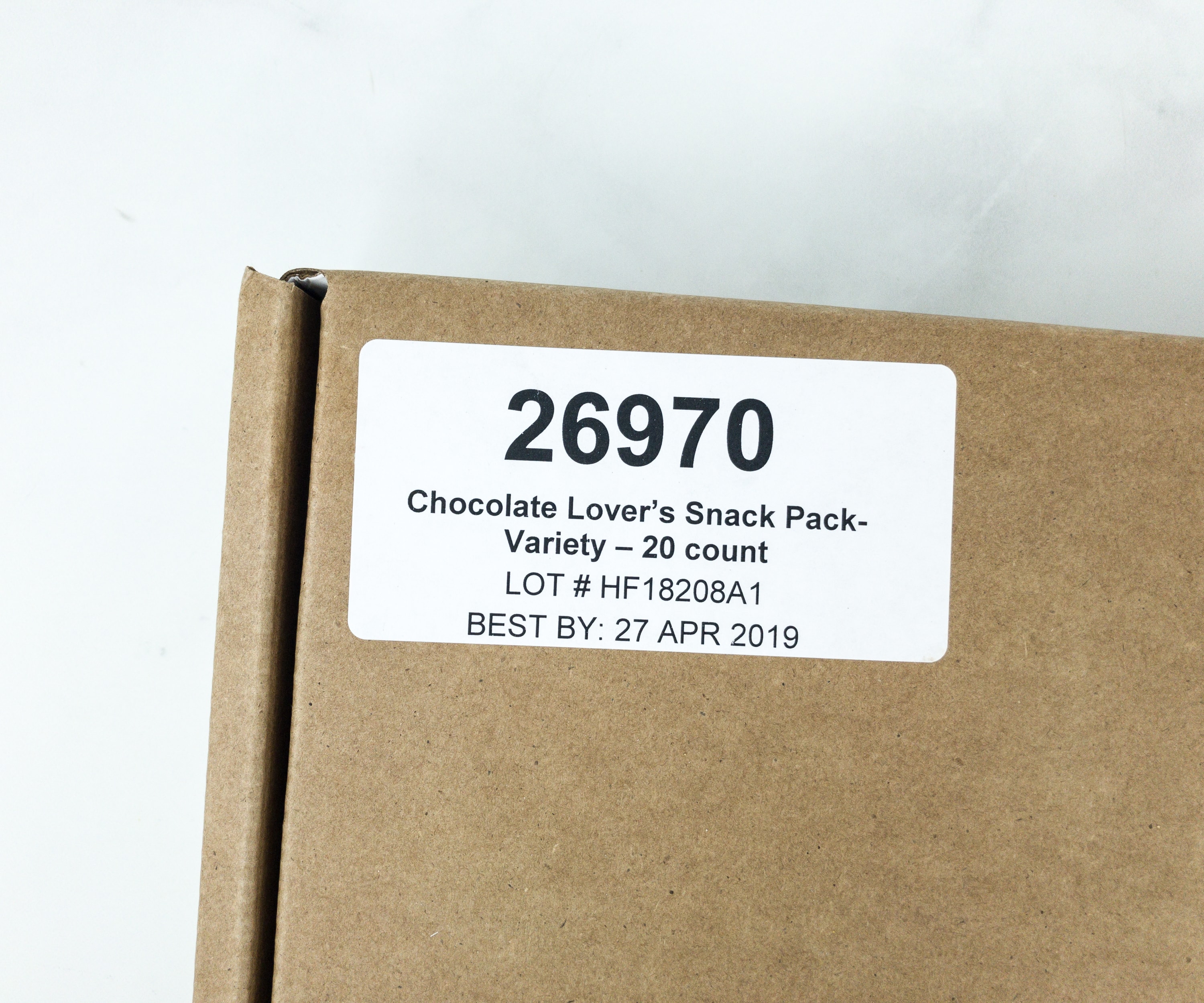 The label includes a best by date.
There's an information card on top of the snacks.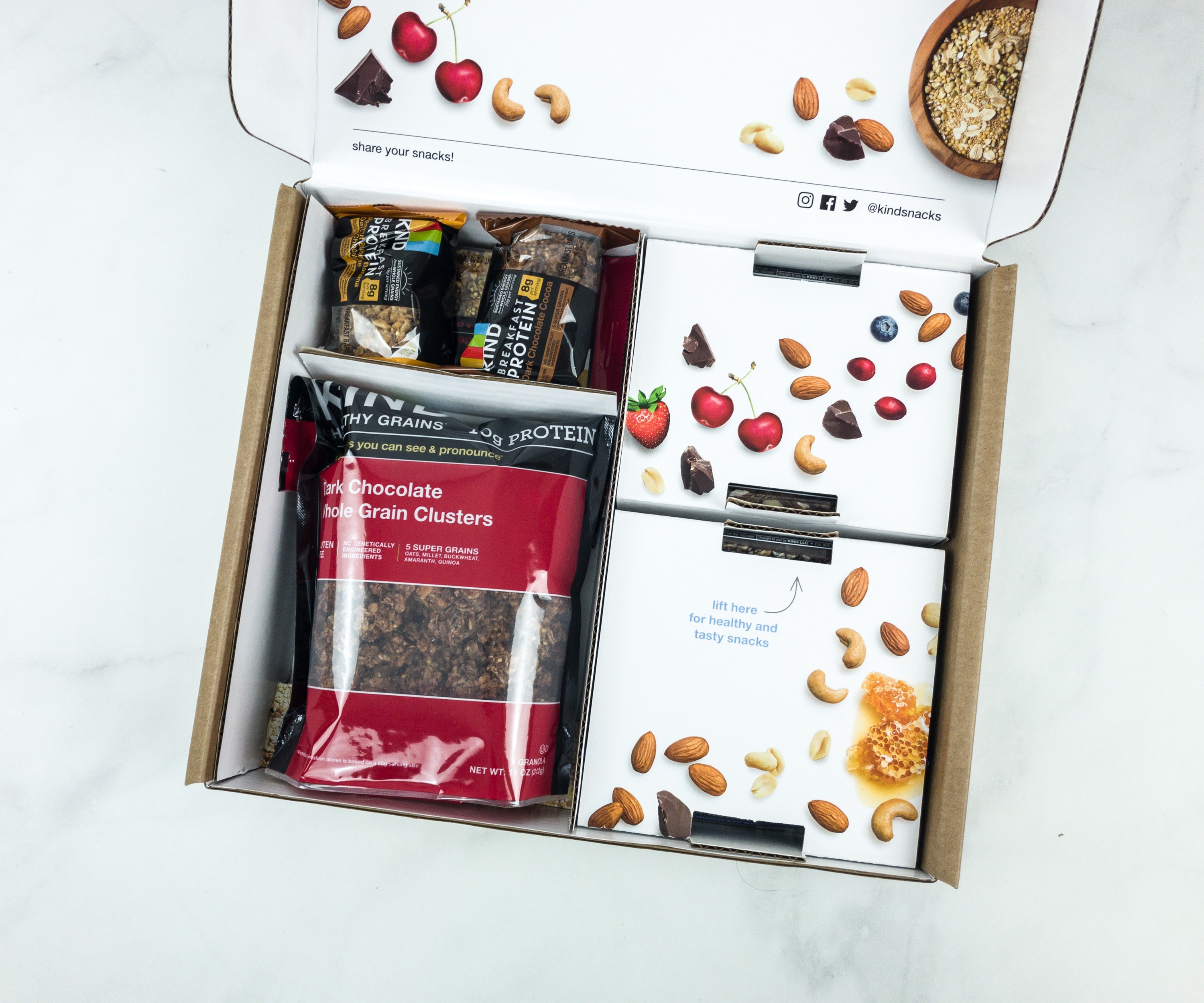 I love how they arranged the contents of the box, where the bigger packs are off to one side, and the rest hidden in another compartment.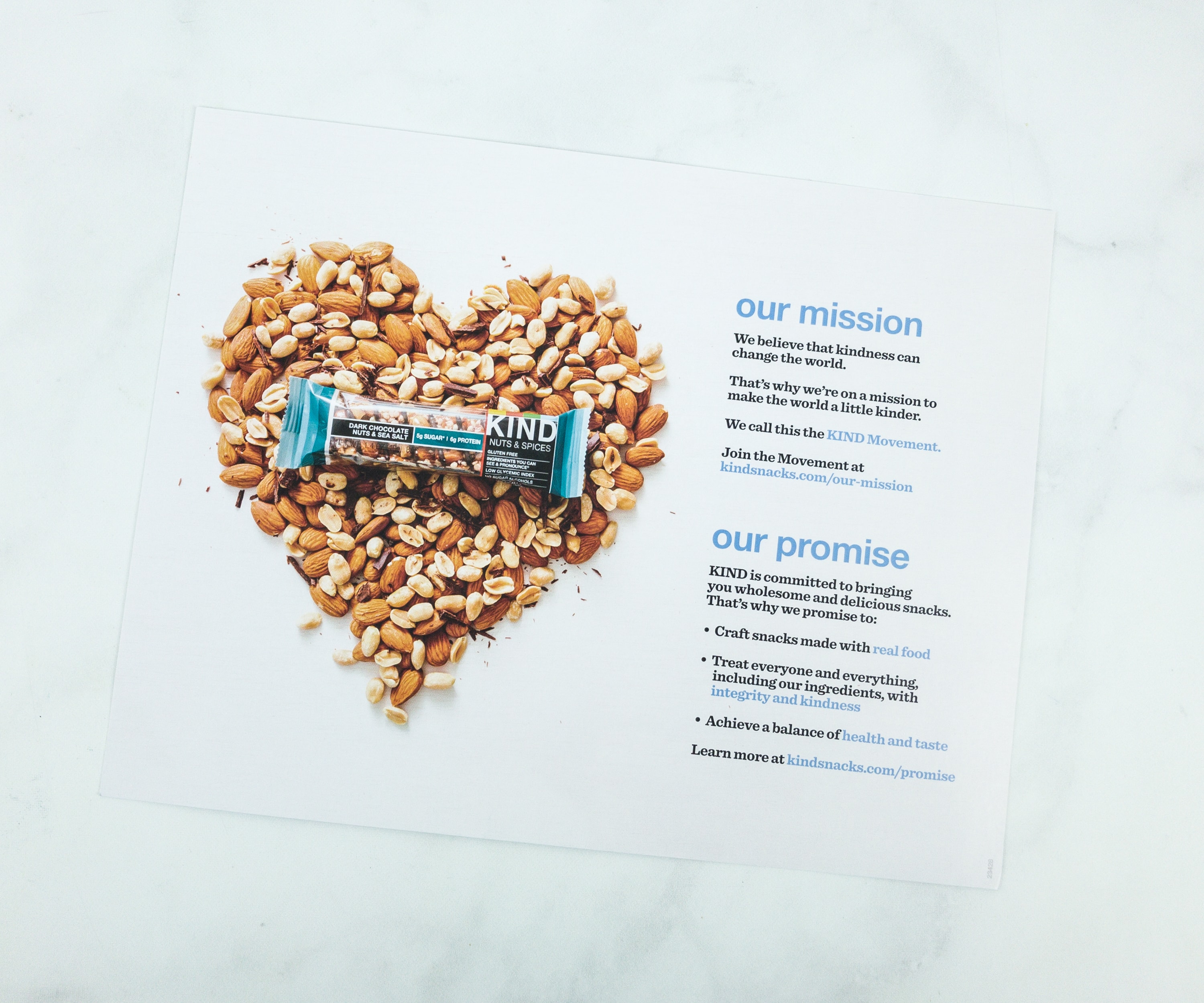 The info card shares their mission and promises.
At the back, there's a list of the snacks they offer together with photos, along with all the details of your subscription. Once you find your favorite snacks, you can switch up your subscription – or just keep on getting a snack pack for variety!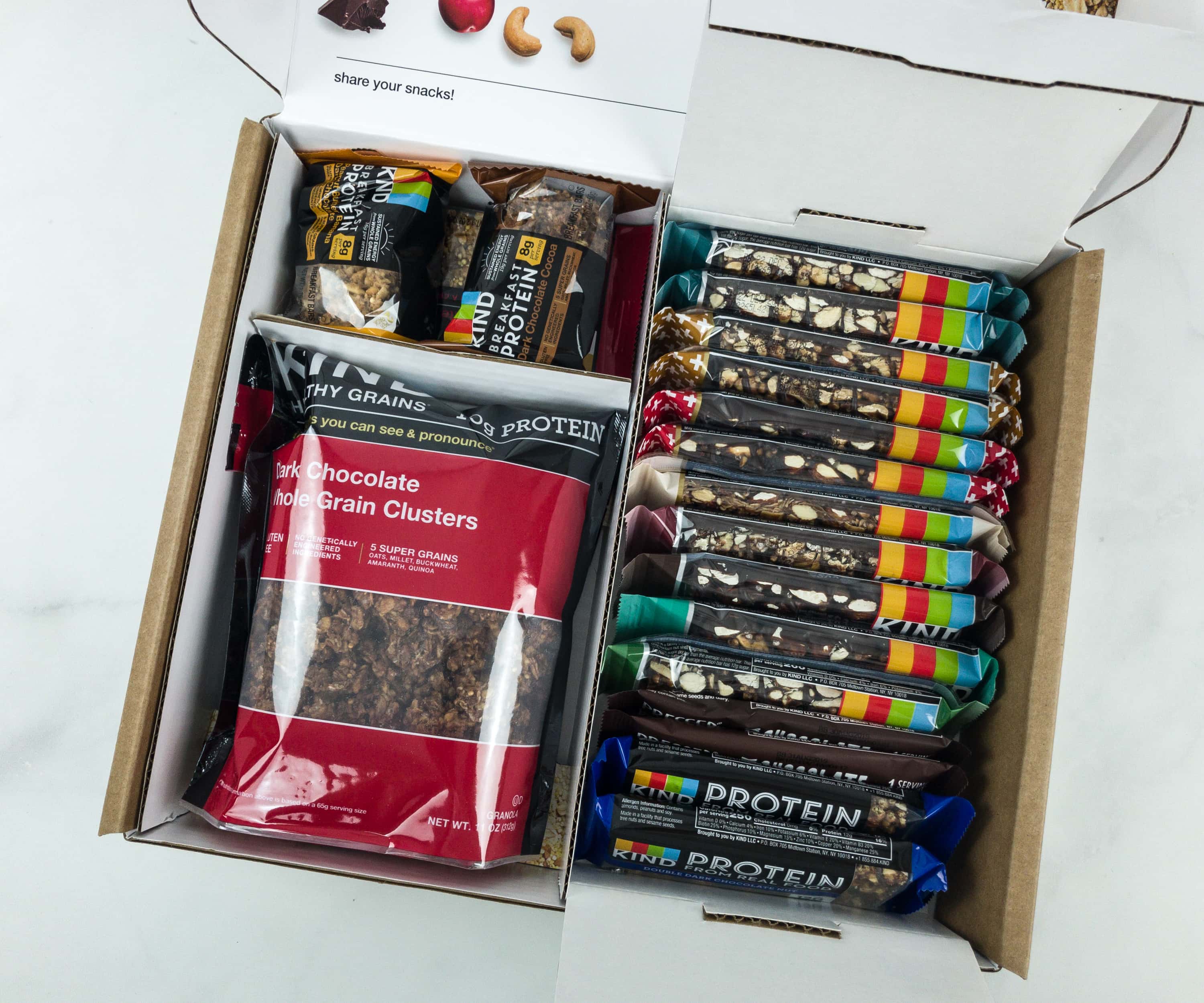 Whether for a grab-and-go breakfast or a snack to keep our belly full until our next meal, this box has got us covered.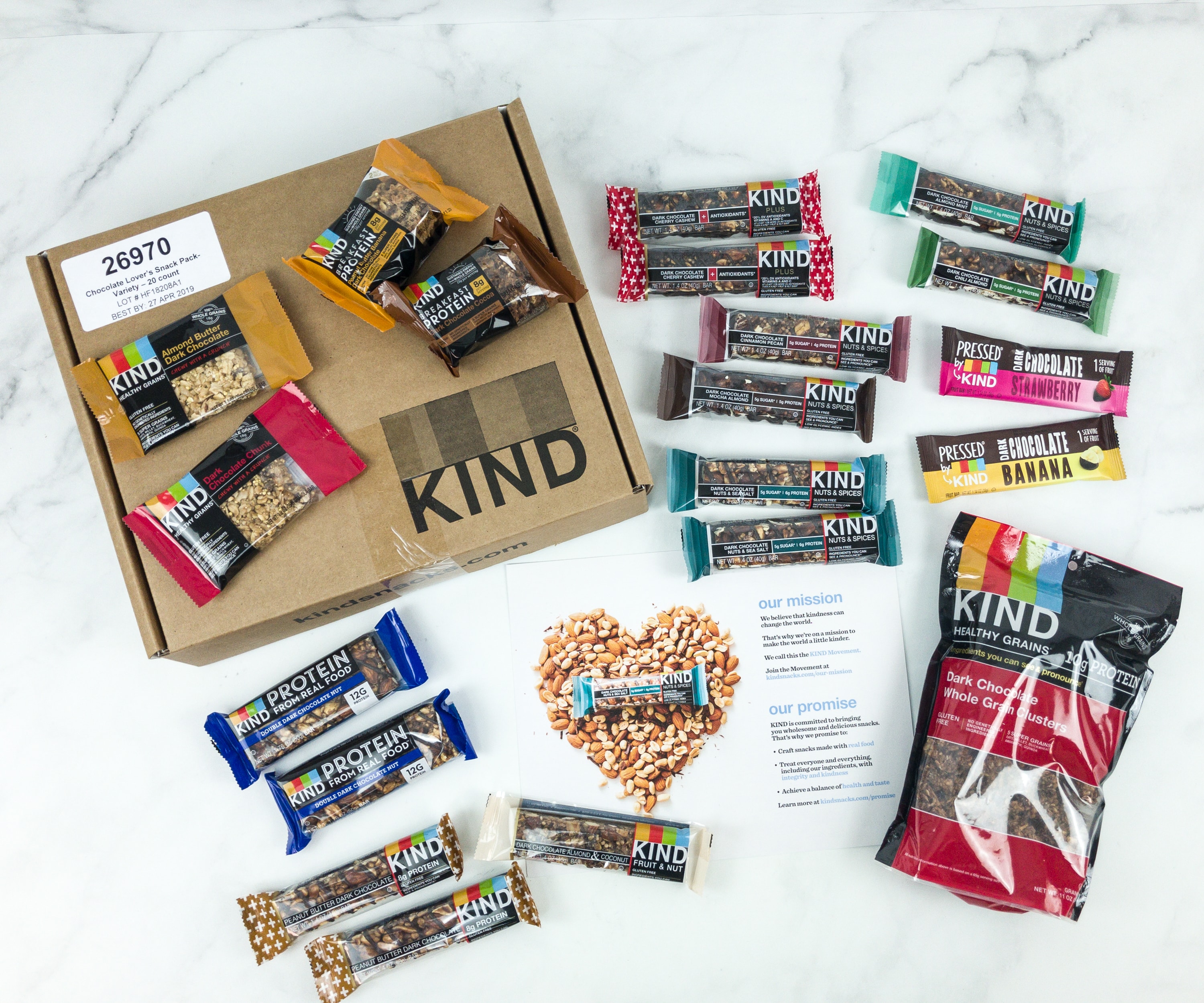 Everything in my box!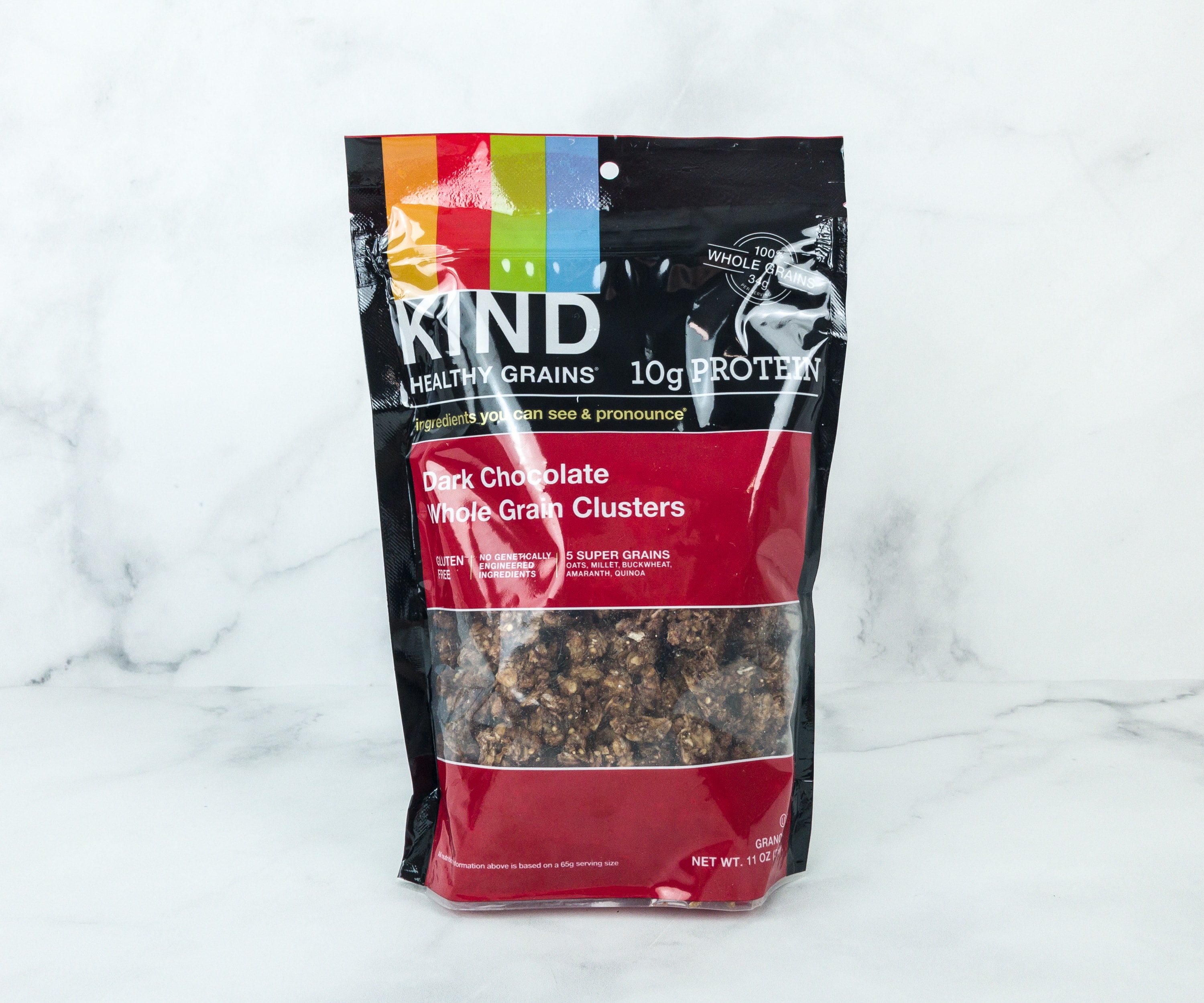 KIND Dark Chocolate Whole Grains Clusters ($5.96) When you love chocolate and find yourself looking for it at the wee hours, this is a good choice. This crunchy snack is super grain clusters dusted in cocoa and mixed with dark chocolate chunks, sprinkled with sea salt.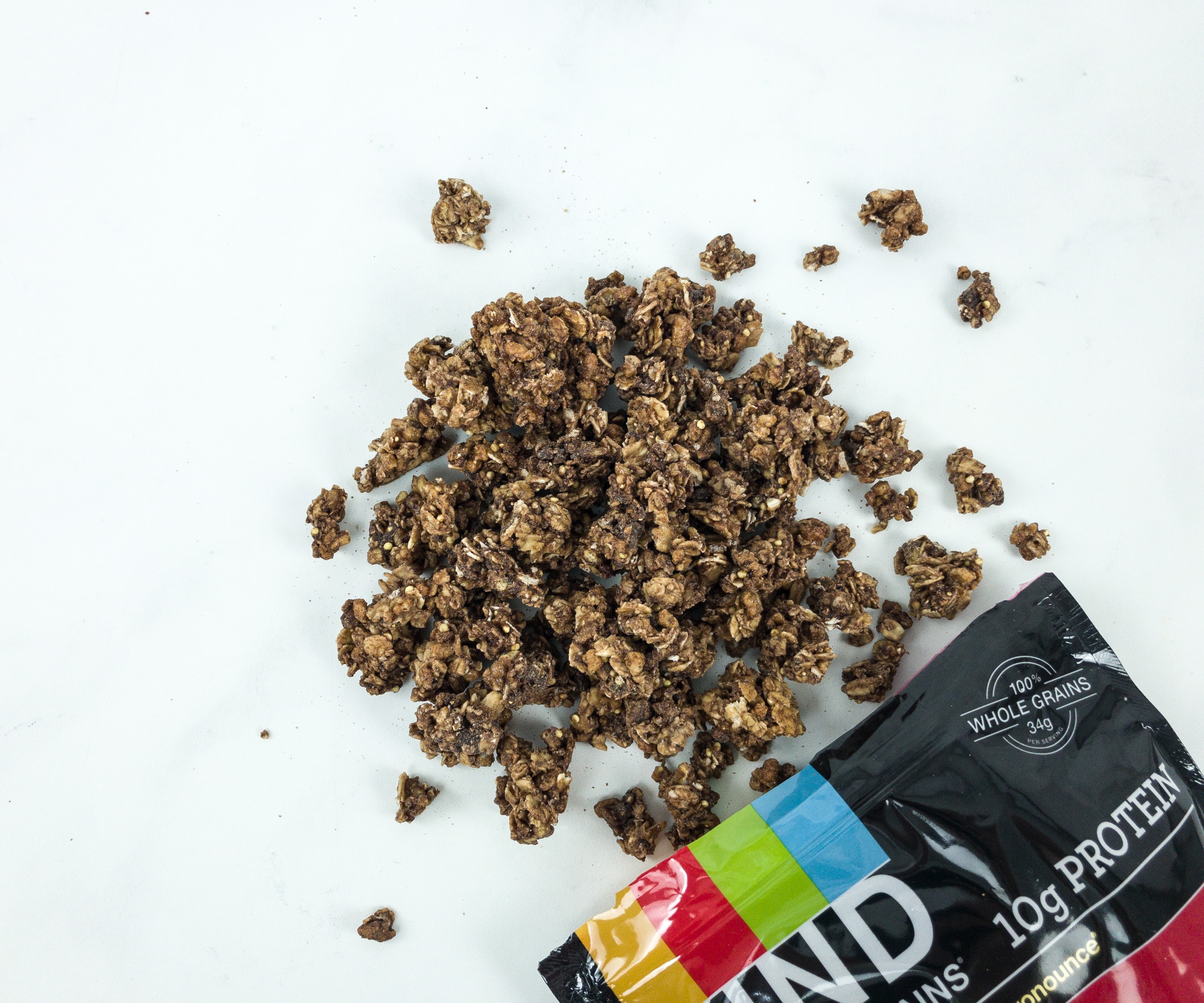 This snack contains 10 grams of protein per serving.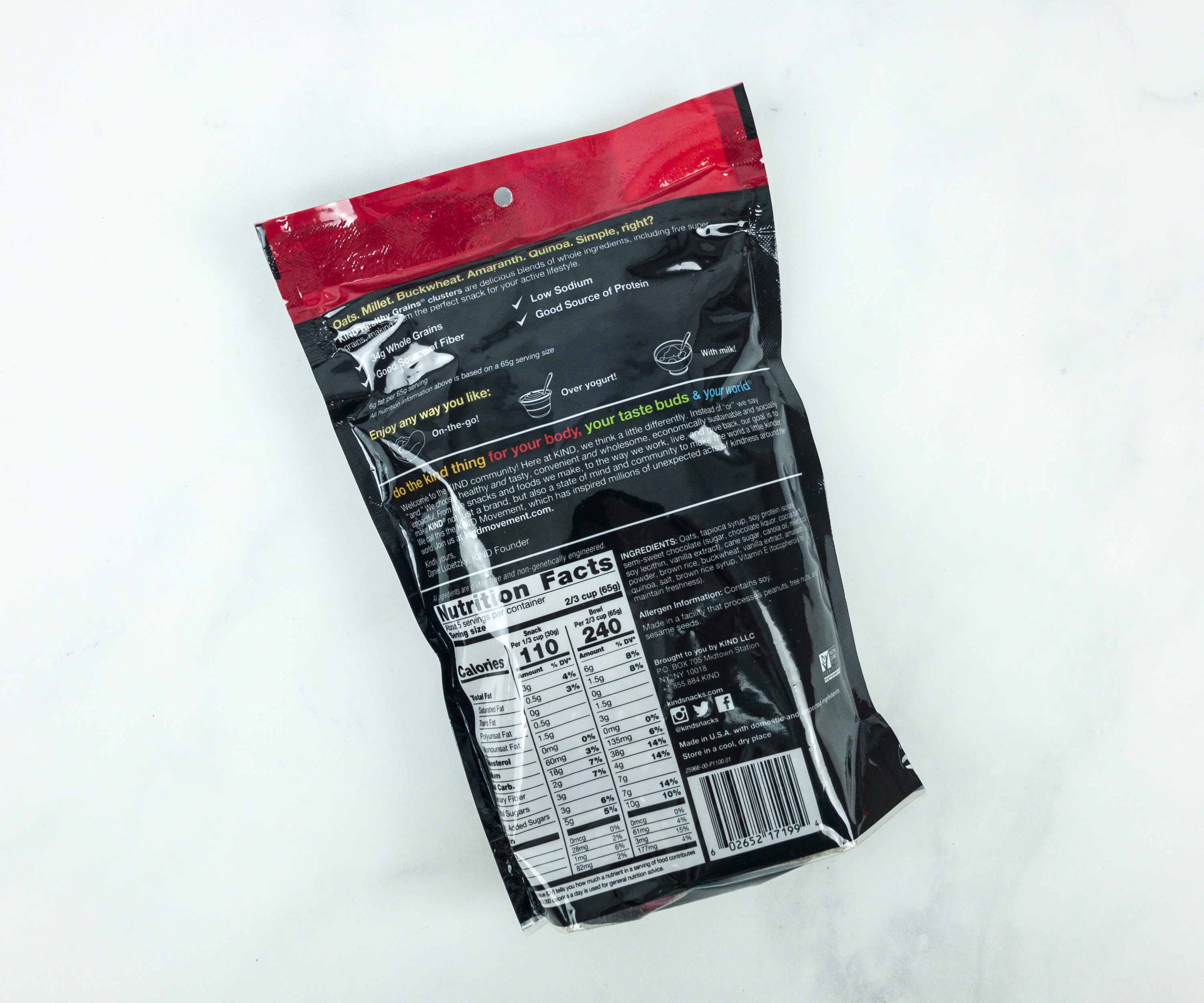 Aside from being a good source of protein, it's also low in sodium, made from whole grains, and a good source of fiber, that lowers cholesterol and balances blood glucose levels.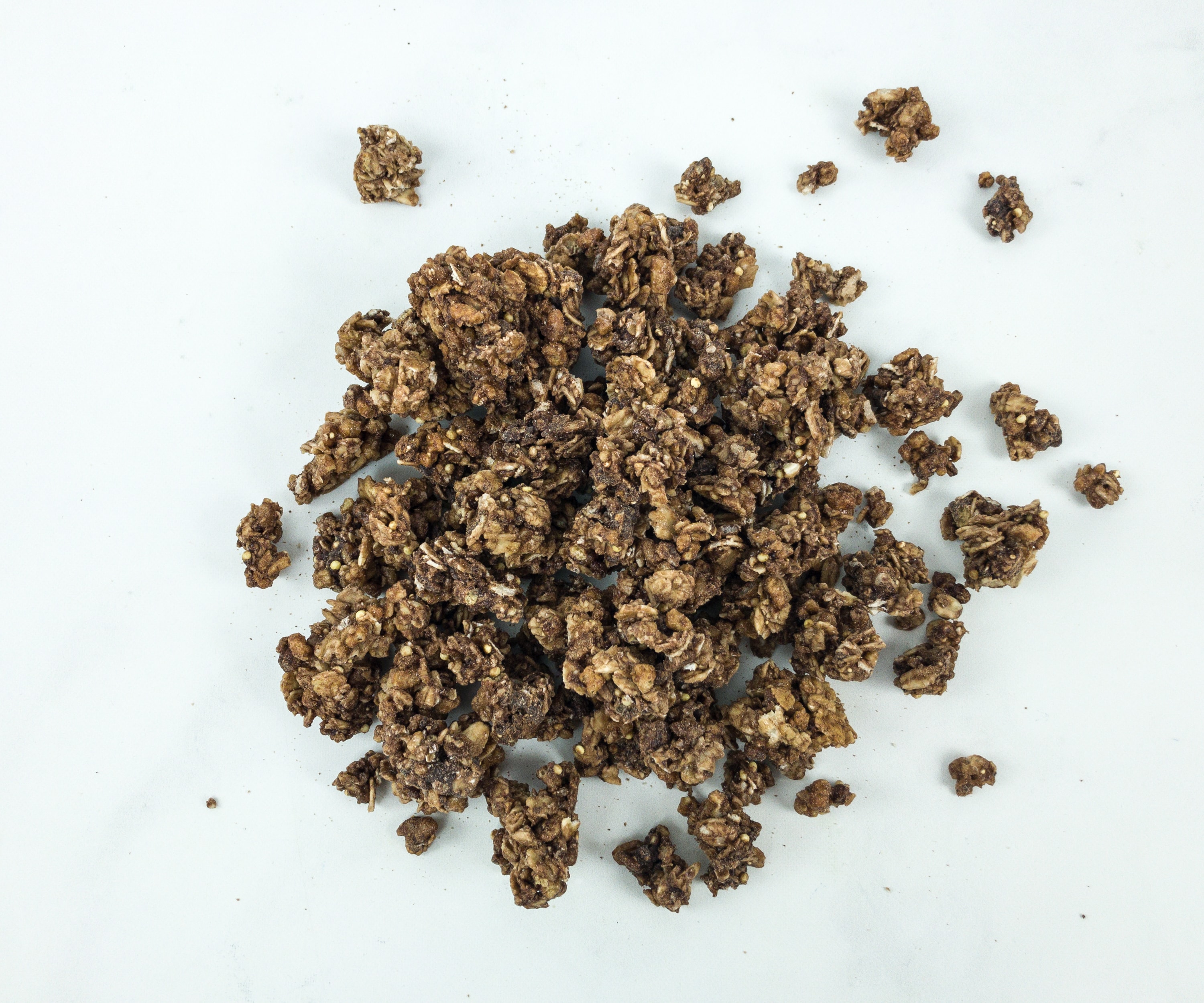 The snack is made into cluster shape so you can top them on yogurt, milk, or just enjoy the delicious healthy snack when you're on-the-go.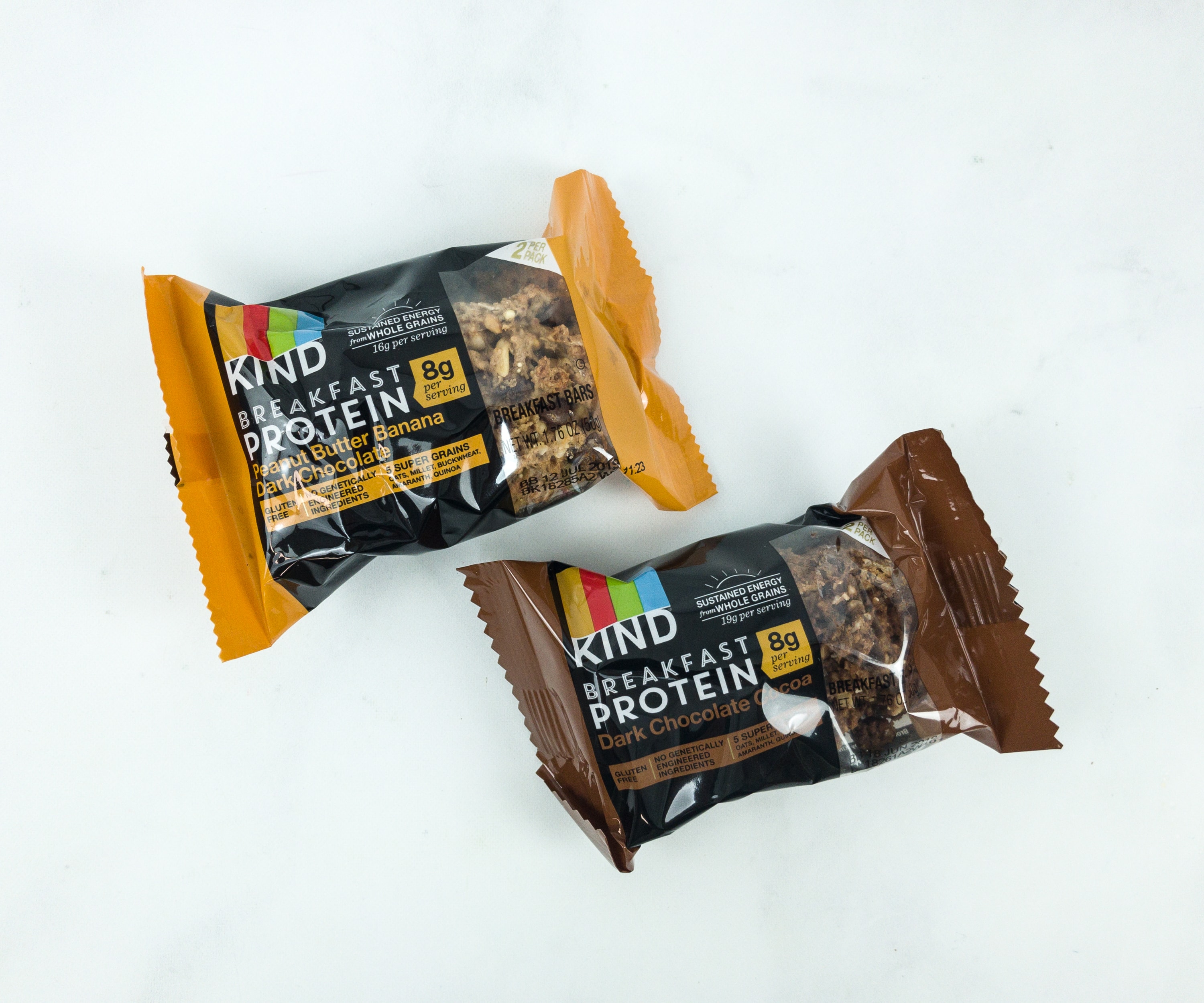 KIND Breakfast Protein Peanut Butter Banana Dark Chocolate ($0.96) Peanut butter and banana is already a good combination, and adding dark chocolate in the mix is just amazing. It's great to start the day with this delicious protein bar that makes your day a little brighter.
KIND Breakfast Protein Dark Chocolate Cocoa ($0.89) Another protein bar and this time it's filled with a double dose of chocolate and a bit of cinnamon. They're soft-baked super grains with a crispy outside.
The bars contain peanut, soy, and a good amount of protein. They're packed on a convenient on-the-go pouch so you can eat them while you're on your way to school or office.
They can also be a perfect dipping companion for a morning cup of joe or a glass of creamy milk.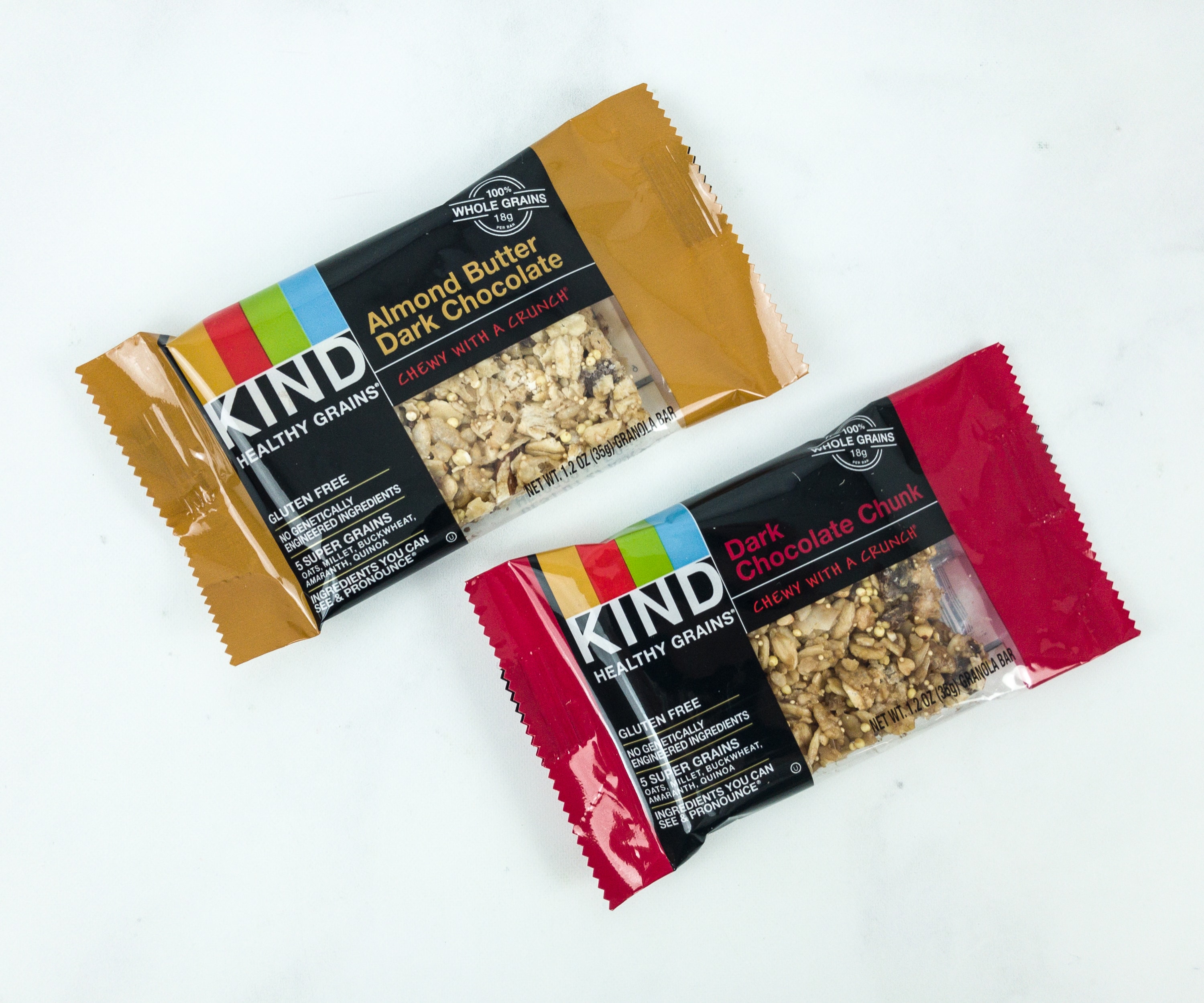 KIND Healthy Grains Almond Butter Dark Chocolate ($0.87) It's a guilt-free snack that satisfied my cravings for dark chocolate and some nut butter. It's chunky and the almond butter that is combined with the dark chocolate is just heavenly.
KIND Healthy Grains Dark Chocolate Chunk ($0.87) This bar contains oats, buckwheat, millet, amaranth, and quinoa. It really sounds indulgent, yet, super healthy!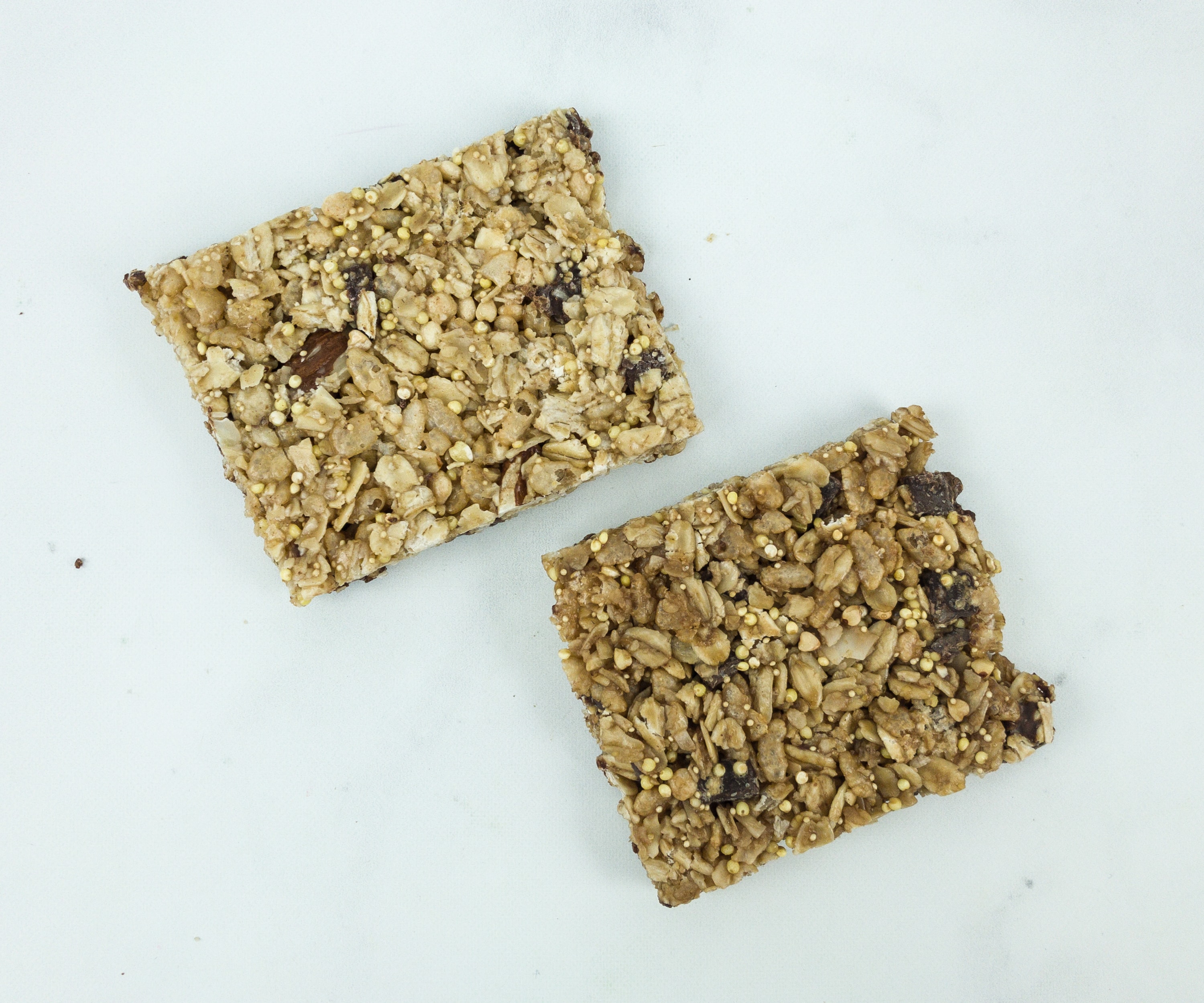 Both bars are delicious with the right amount of dark chocolate combined with nutty flavors.
They're the perfect any-time-of-the-day snack, especially when you're looking for something chocolatey yet healthy.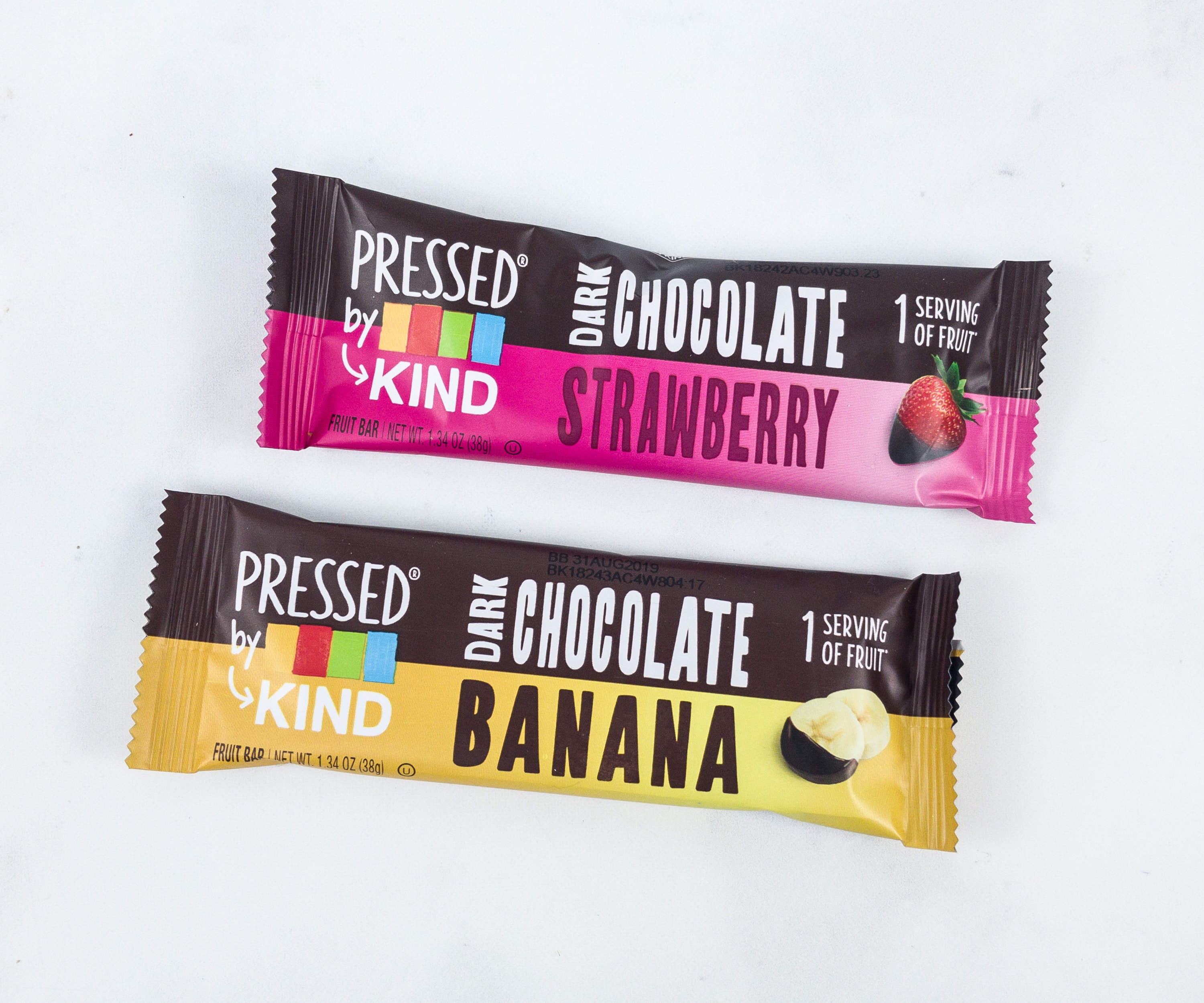 Pressed By KIND Dark Chocolate Strawberry ($1.49) Dark chocolate is healthier than other kinds of chocolates, that is why KIND used it in this snack bar with half a cup of serving of strawberries. I can say dark chocolate and fruits go well together!
Pressed By KIND Dark Chocolate Banana ($1.49) Another easy way to easily add fruit to your daily routine is by grabbing some of this pressed banana, apples, and dark chocolate.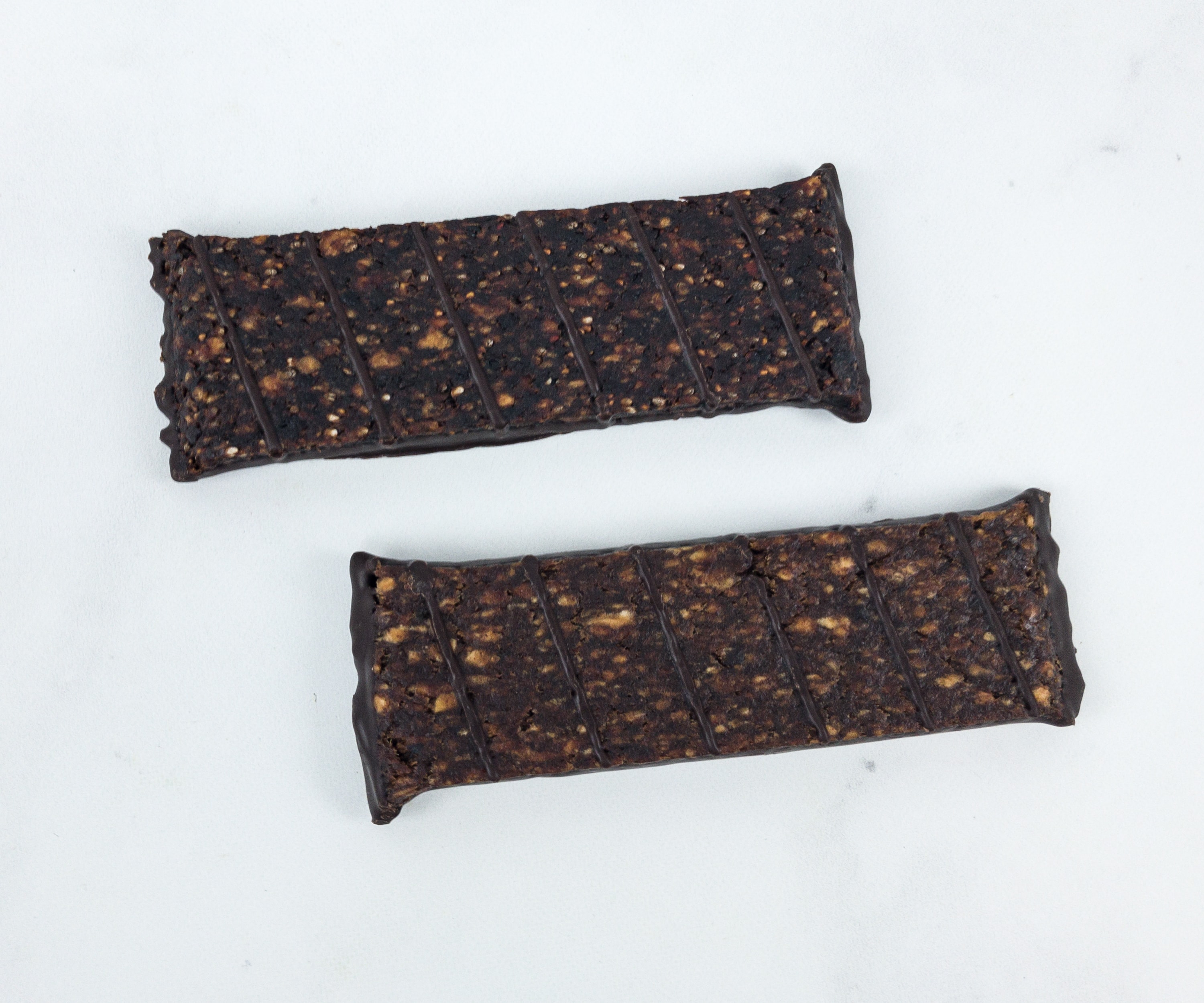 These moist and chewy bars are perfect for people who love fruits and sweets combined.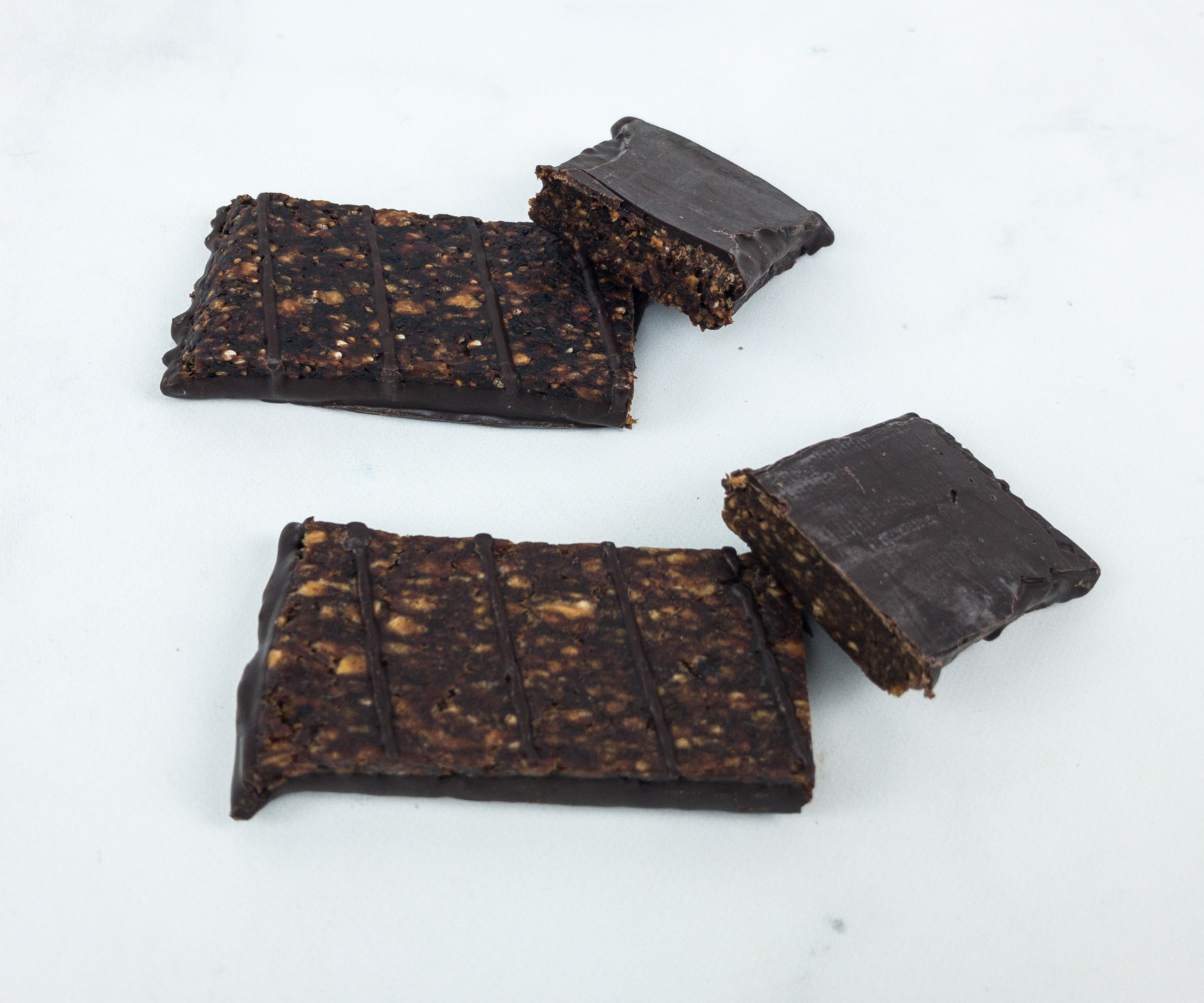 The dark chocolate bars have a chocolate coating on the outside with some drizzles of chocolate too. The best part is that the bars don't crumble.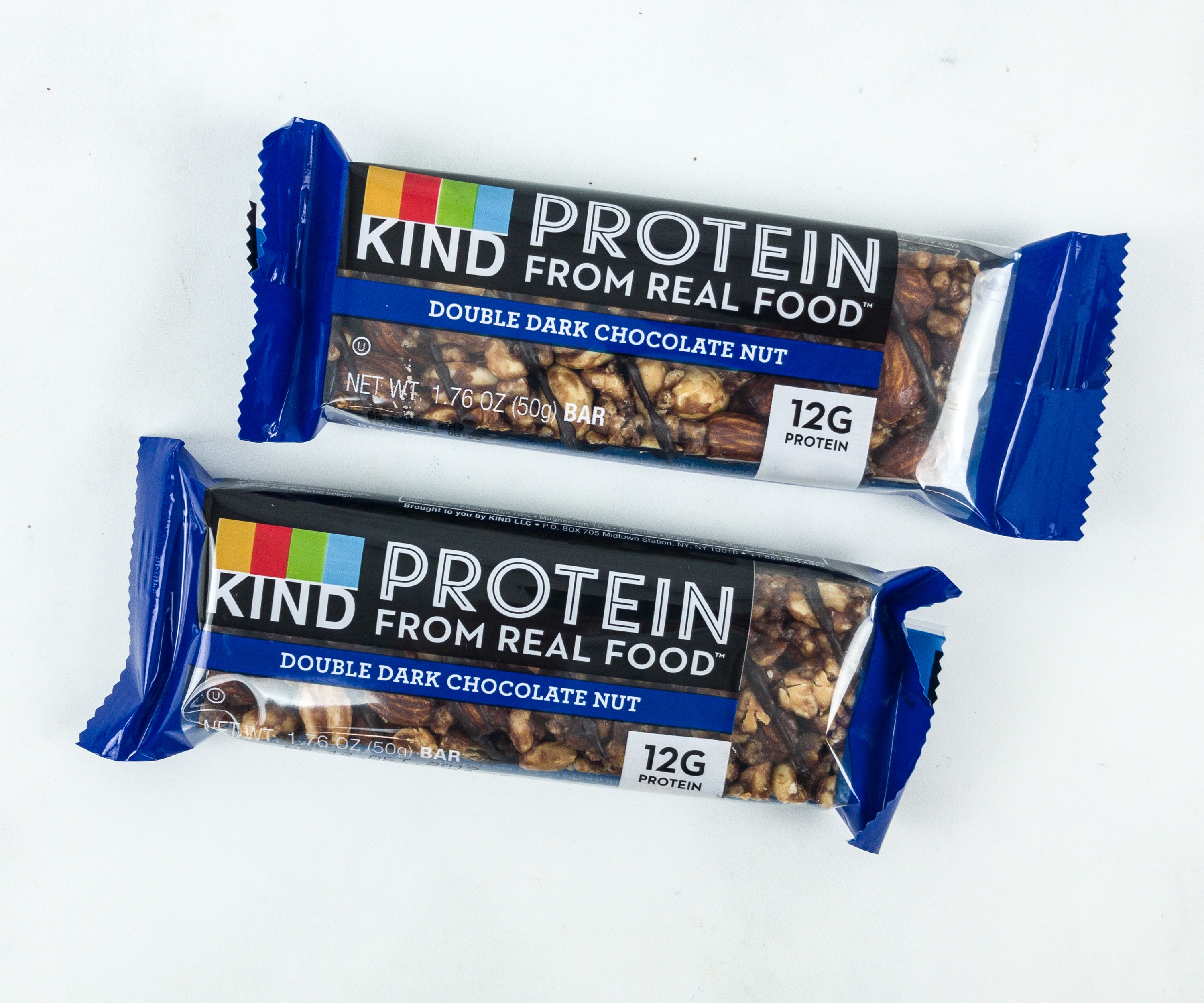 KIND Protein From Real Food Double Dark Chocolate Nut ($3.96) This snack bar is made with two layers of dark chocolate coating, and the nuts give it a really nice crunch that I am looking for in a nutty chocolate bar!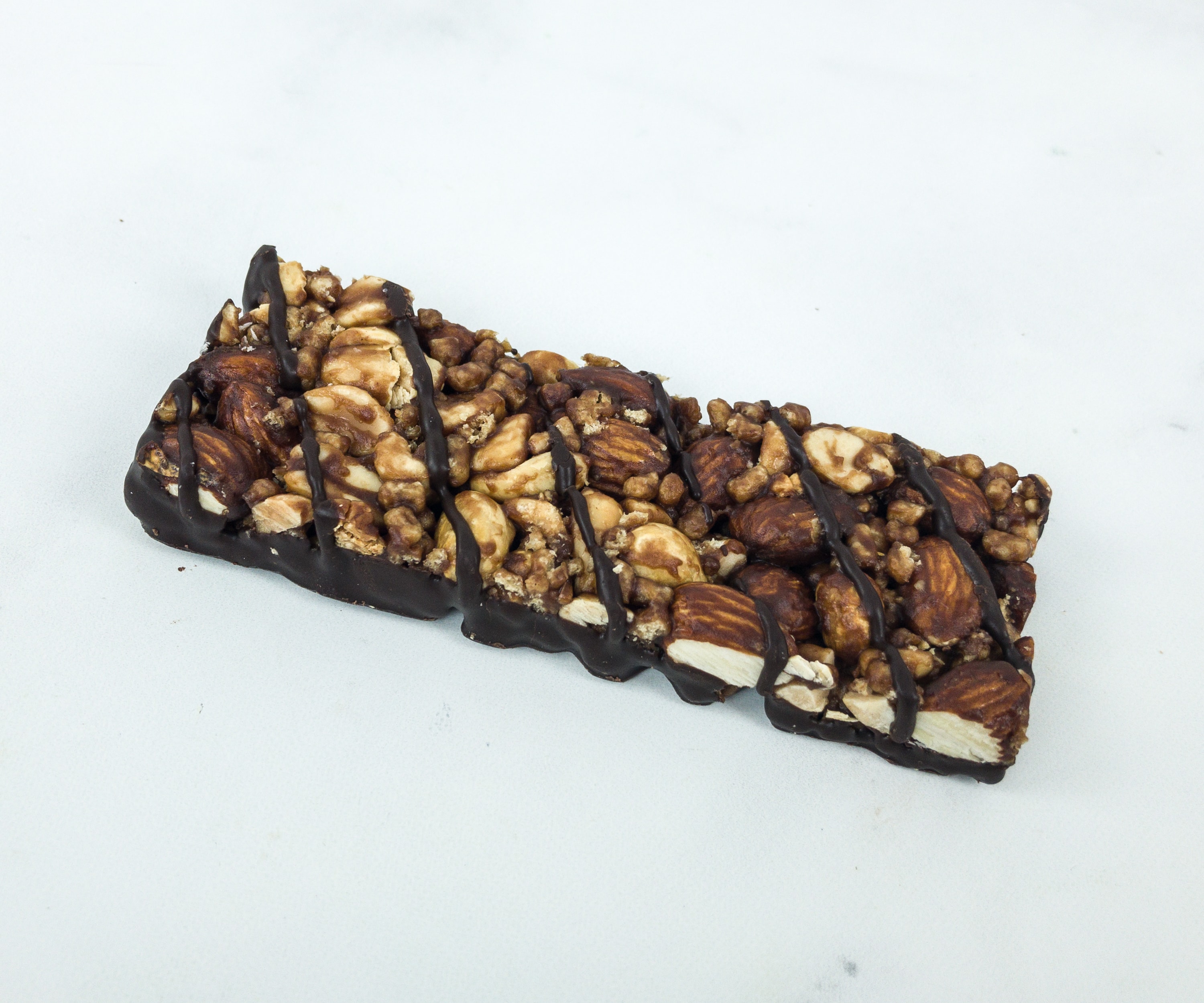 I love the different layers of this snack and how they create a beautiful pattern with chocolate drizzles. Yum!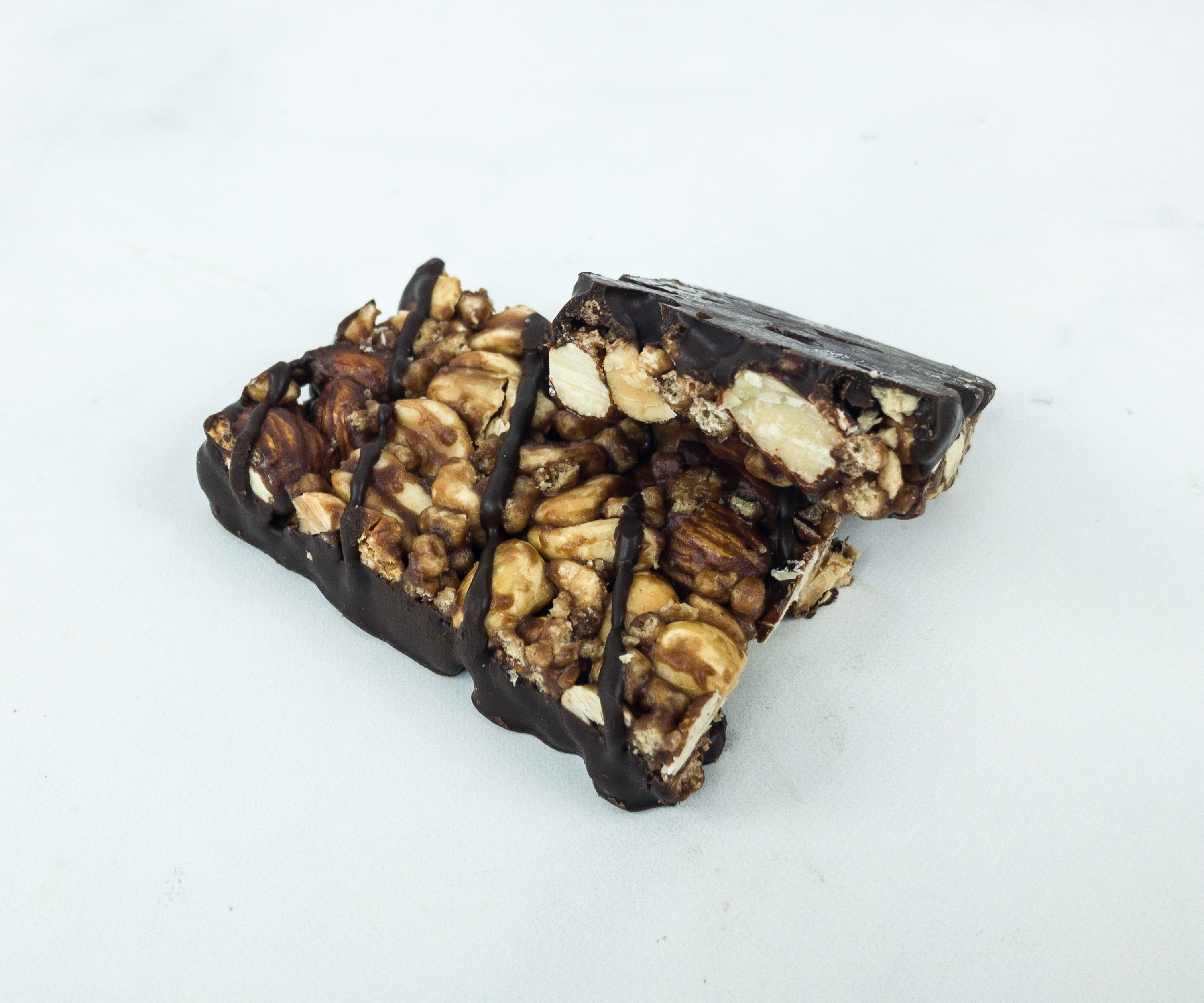 The whole nuts are fantastic! Not only they give that familiar nutty taste that goes well with chocolate, but also the crunch that makes the experience enjoyable.
KIND Peanut Butter Dark Chocolate Bars ($2.98) Again, peanut butter and dark chocolate is a fantastic combination, and this is one of my favorite bars from KIND snacks!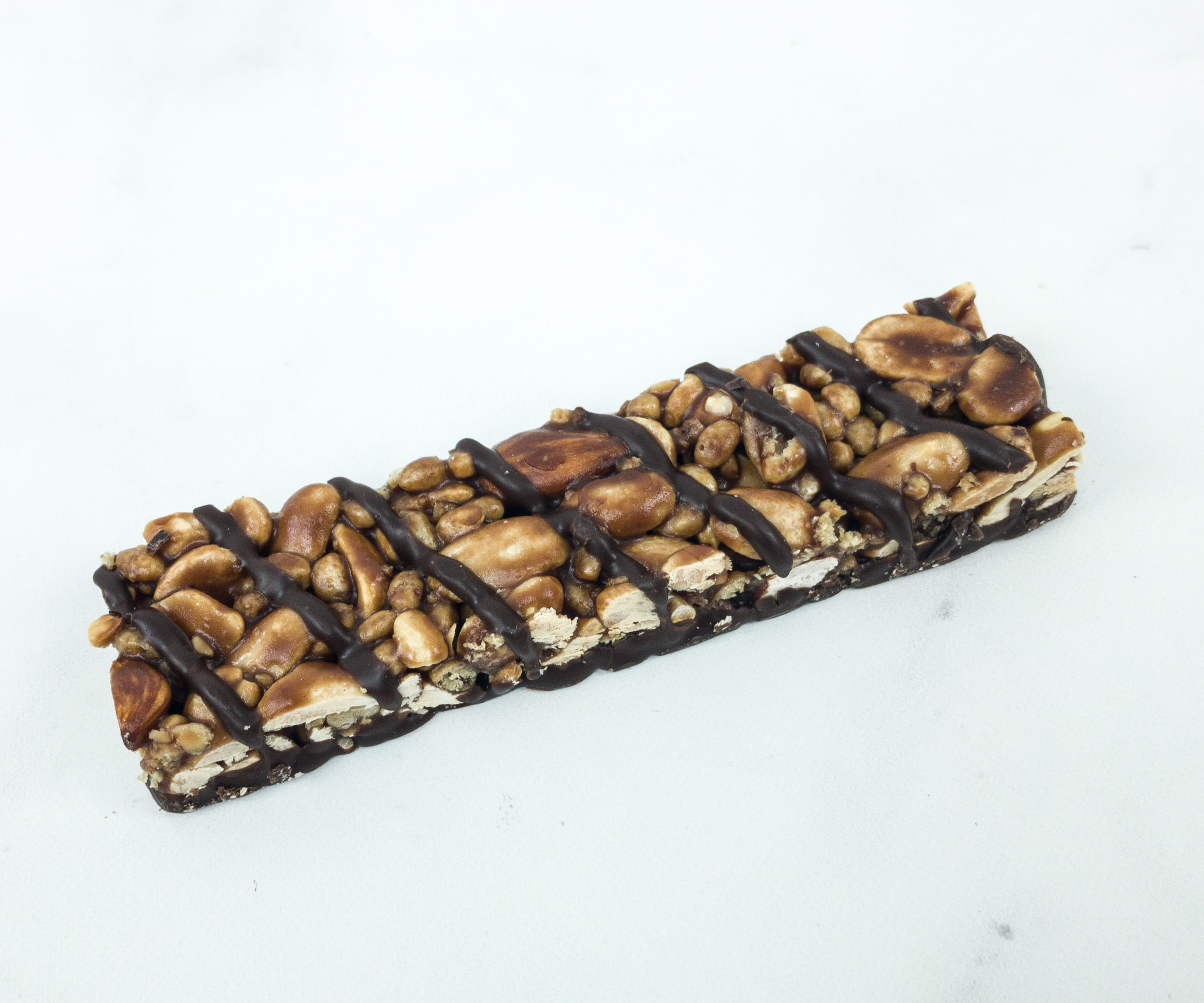 I love how they covered the nuts with roasted peanut butter, then covered it with dark chocolate.
Just by looking at this photo, I am already salivating and wanting to grab another bar. The taste is balanced as the sweetness of the peanut butter is combined with the delightful bitter dark choco taste.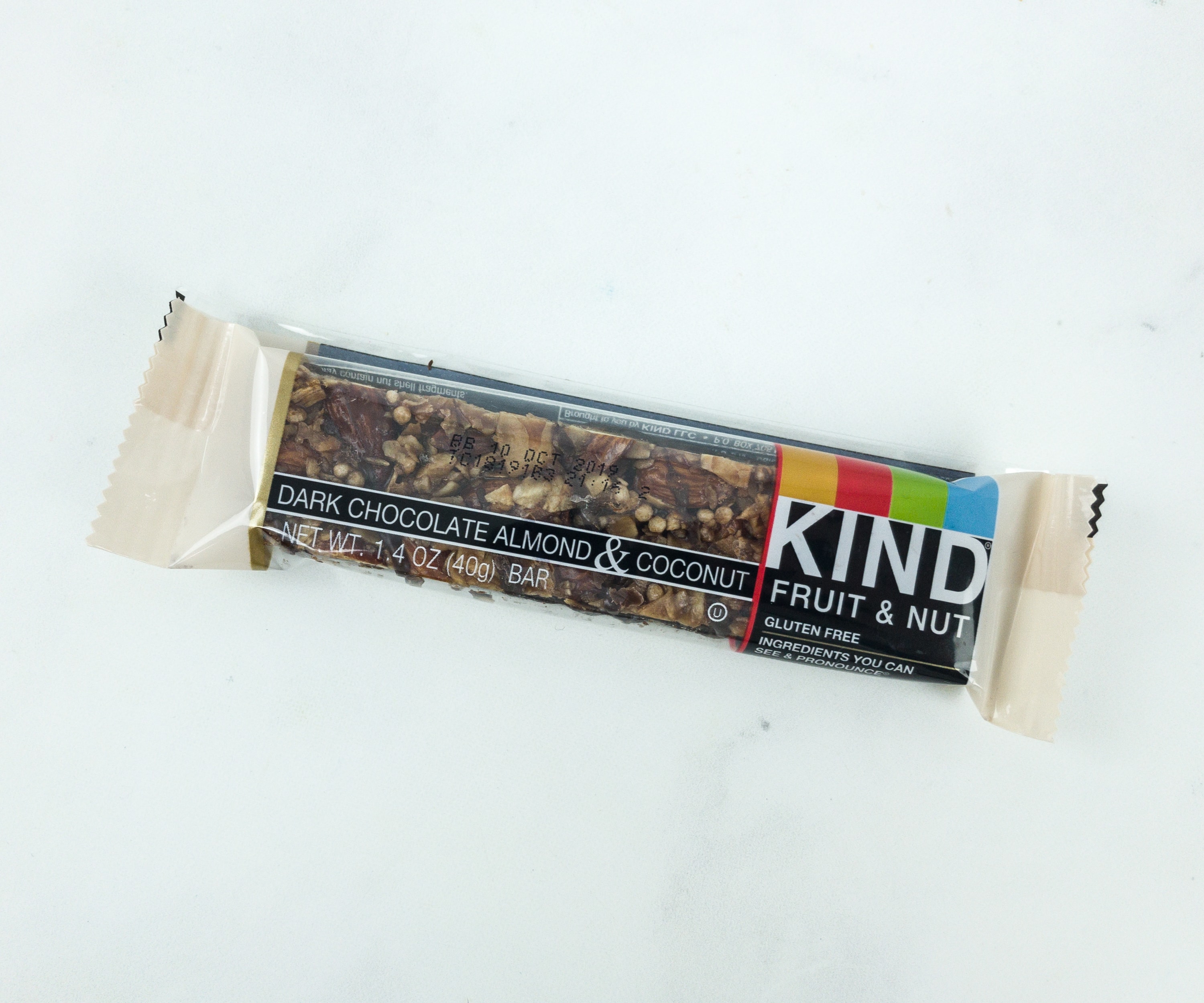 KIND Dark Chocolate Almond & Coconut Bar ($1.49) It is one of the original bars that KIND started with, and remains their best-seller until now. It contains almonds and toasted coconut, plus honey.
See how they beautifully layered the toasted coconut and almond nuts! The addition of the dark chocolate make everything beautiful and really delectable too.
It's chewy and crunchy, and the sweetness of the honey is an amazing addition to the already delightful bar.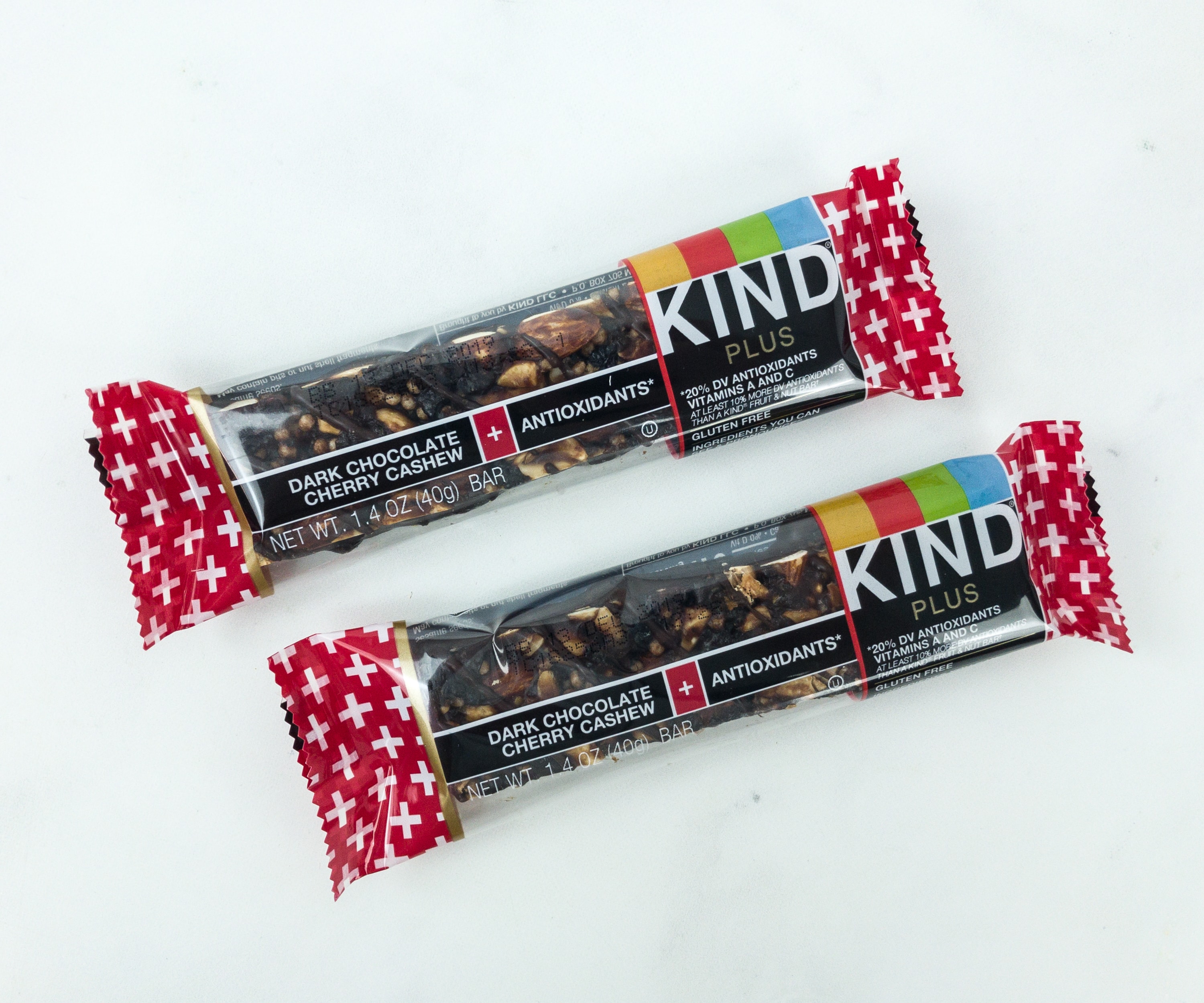 KIND Plus Dark Chocolate Cherry Cashew + Antioxidants Bars ($2.98) Dark chocolate, cashew, and some cherries were combined in this antioxidant-rich snack bar. This bar is my favorite Kind bar of all of them and I have serious issues when someone takes mine.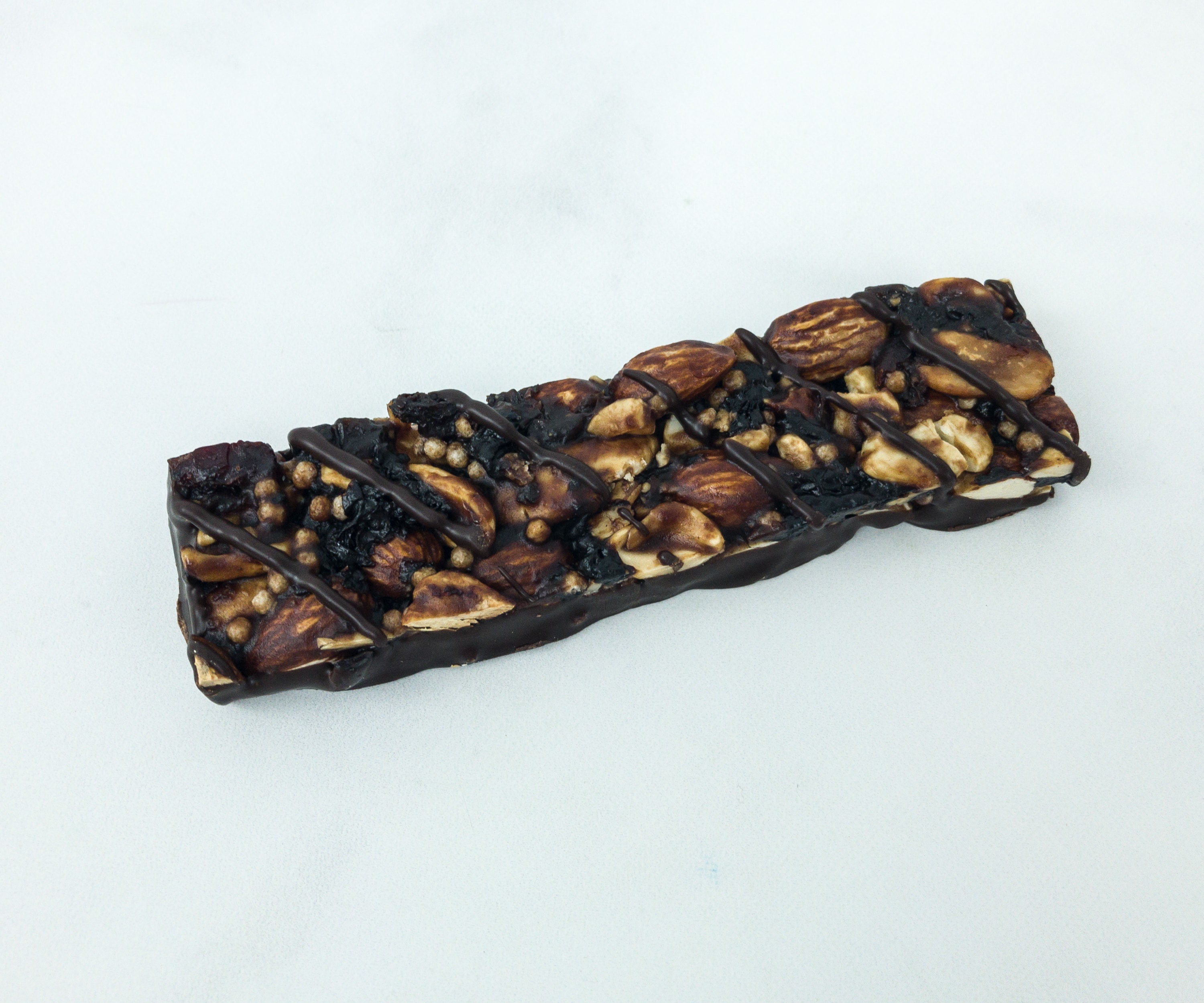 It has a gooey texture which is tempered with dark chocolate. My cravings for sweets without the guilt was once again satisfied because of this!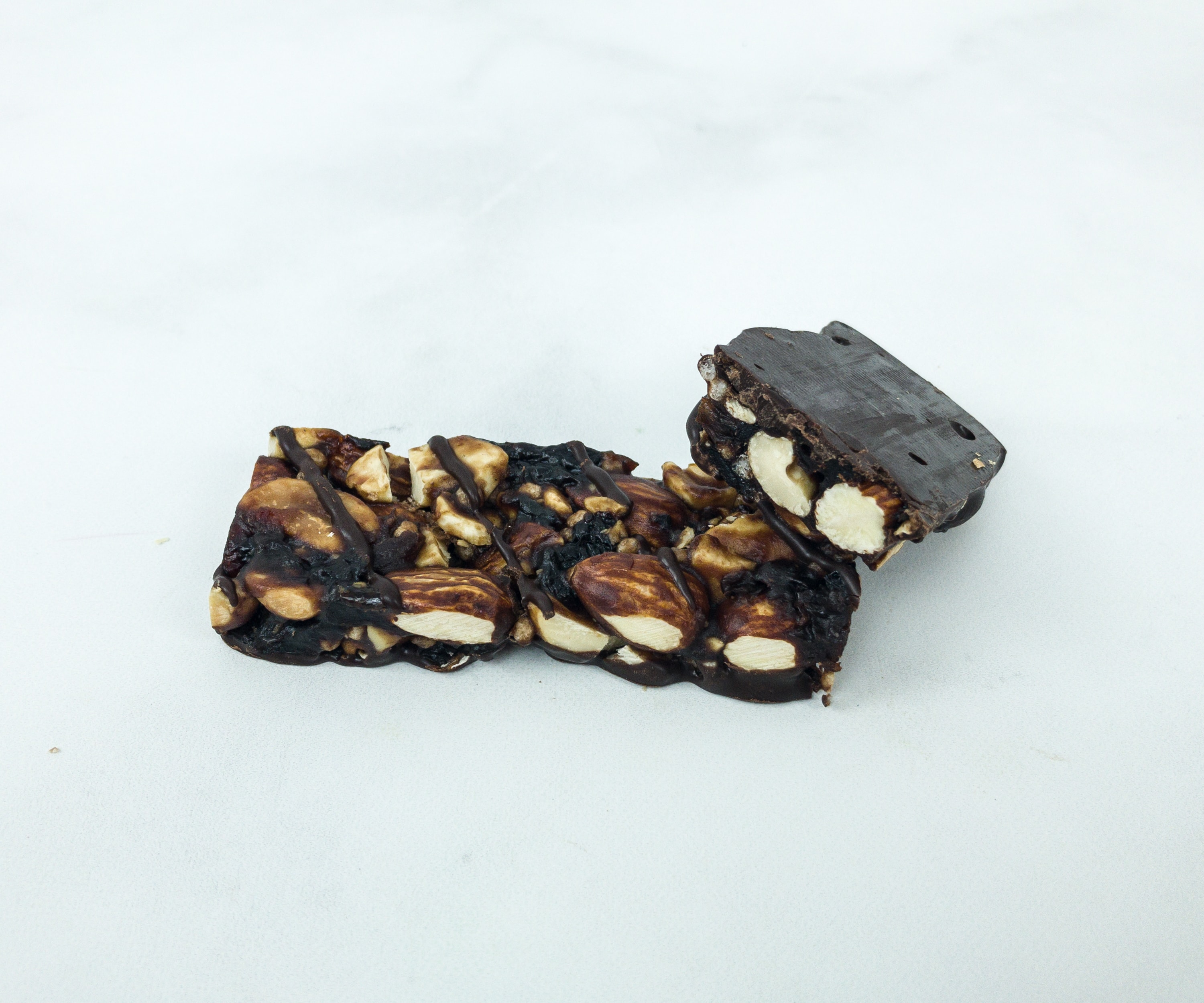 What I also love about these bars is that they're made with real and whole ingredients.
Here are the choices from their Nuts and Spices line!
KIND Nuts & Spices Dark Chocolate Nuts & Sea Salt Bar ($2.98) If you love the combination of sweet and salty, this is the bar for you.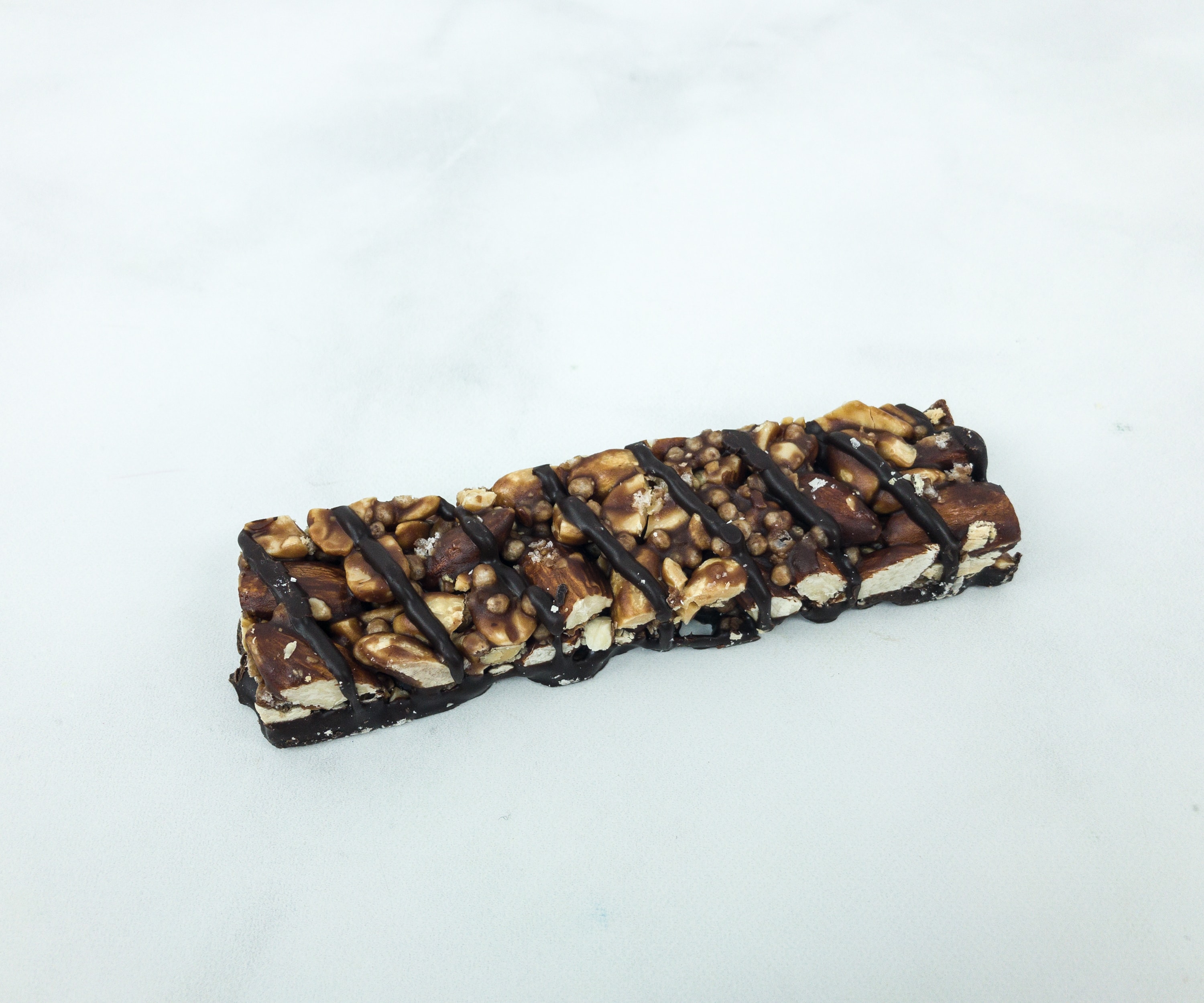 The whole nuts are drizzled with dark chocolate and added with a sprinkle of Brazilian sea salt.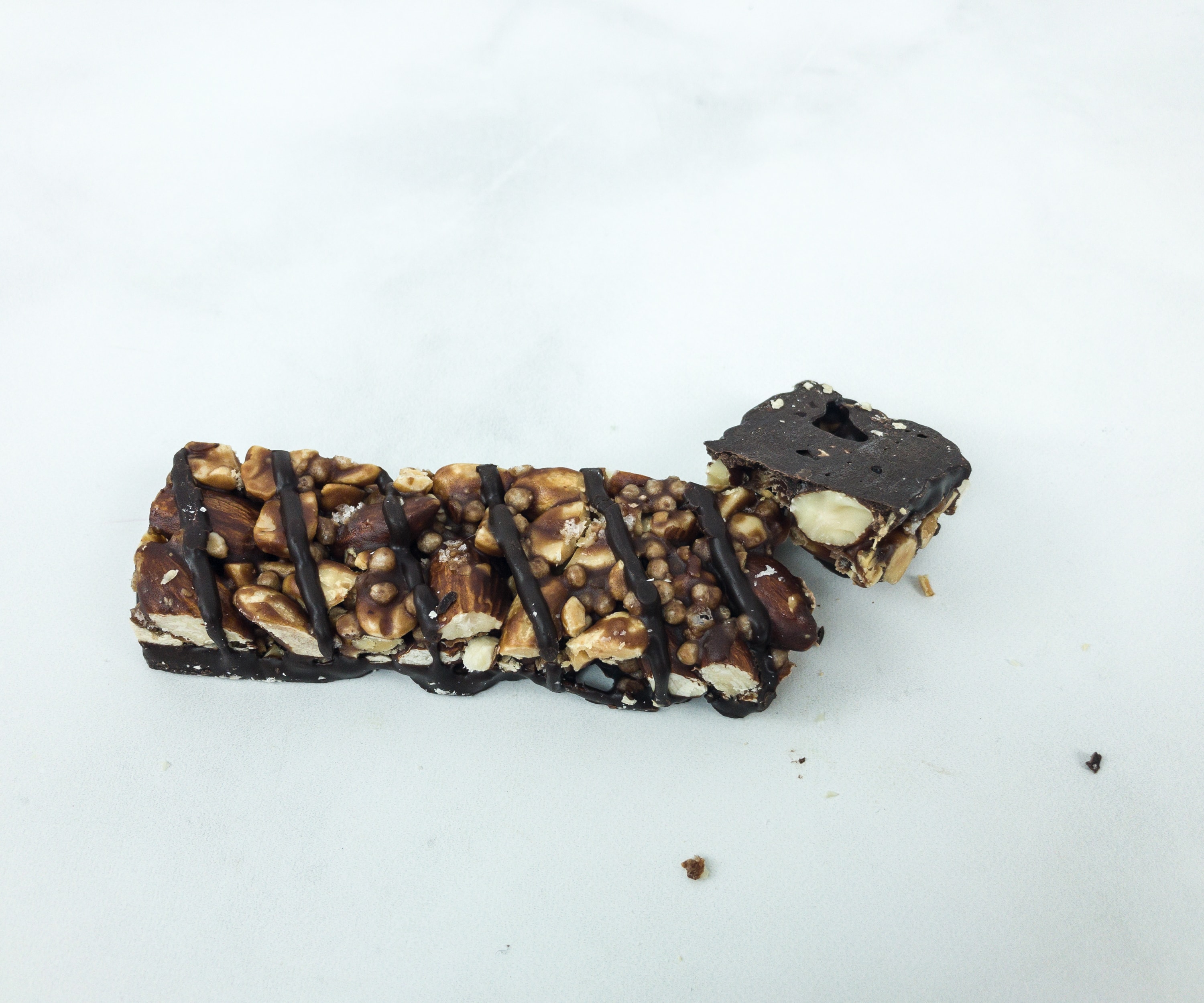 I really love that balanced taste of sweet and salty, it's really enjoyable.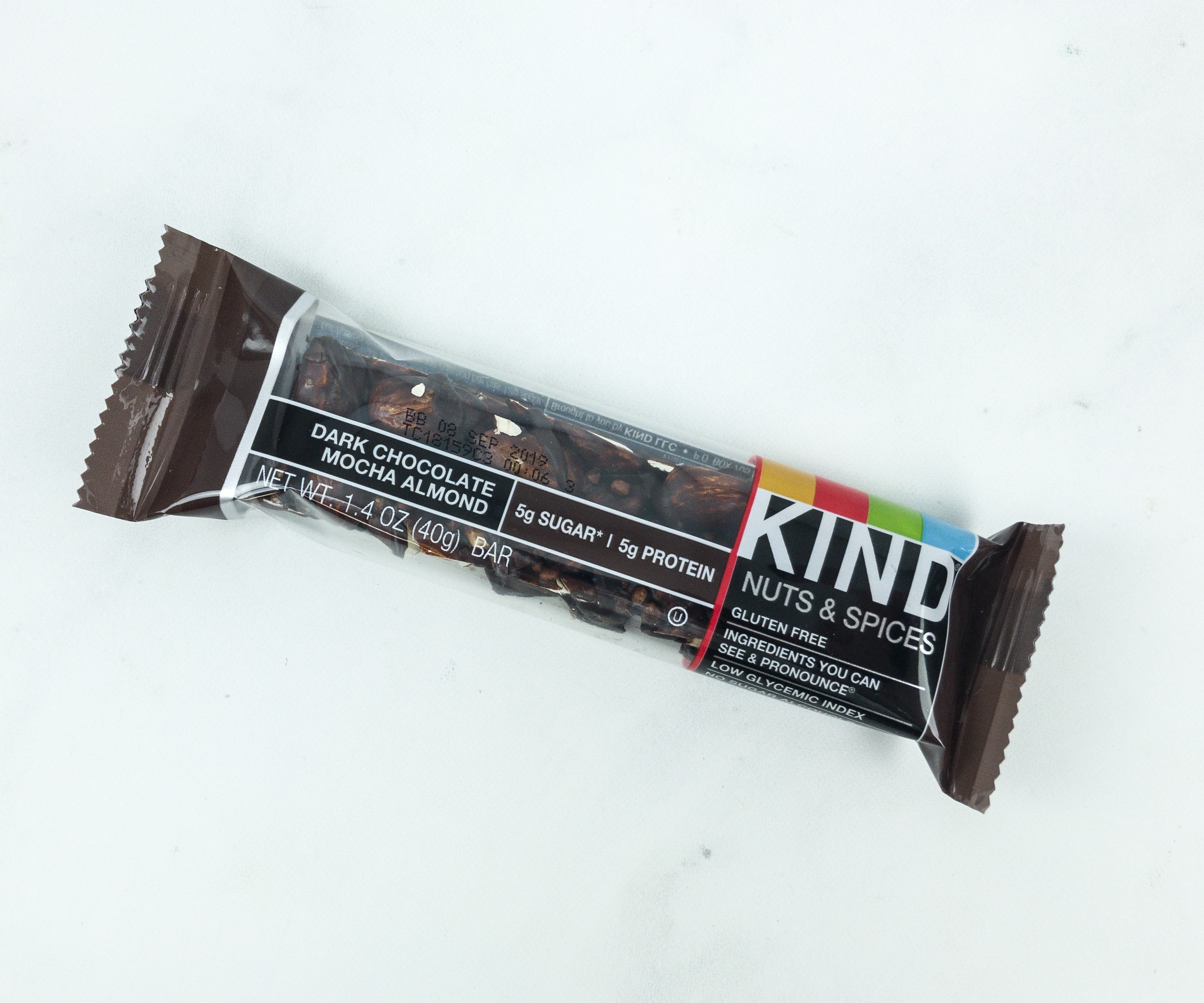 KIND Nuts & Spices Dark Chocolate Mocha Almond Bar ($1.49) If you love coffee, then you will also love this bar. It's like savoring a cup of joe in the morning, with the added taste of dark chocolate.
It is packed with 5g of sugar per bar, with almonds and soy.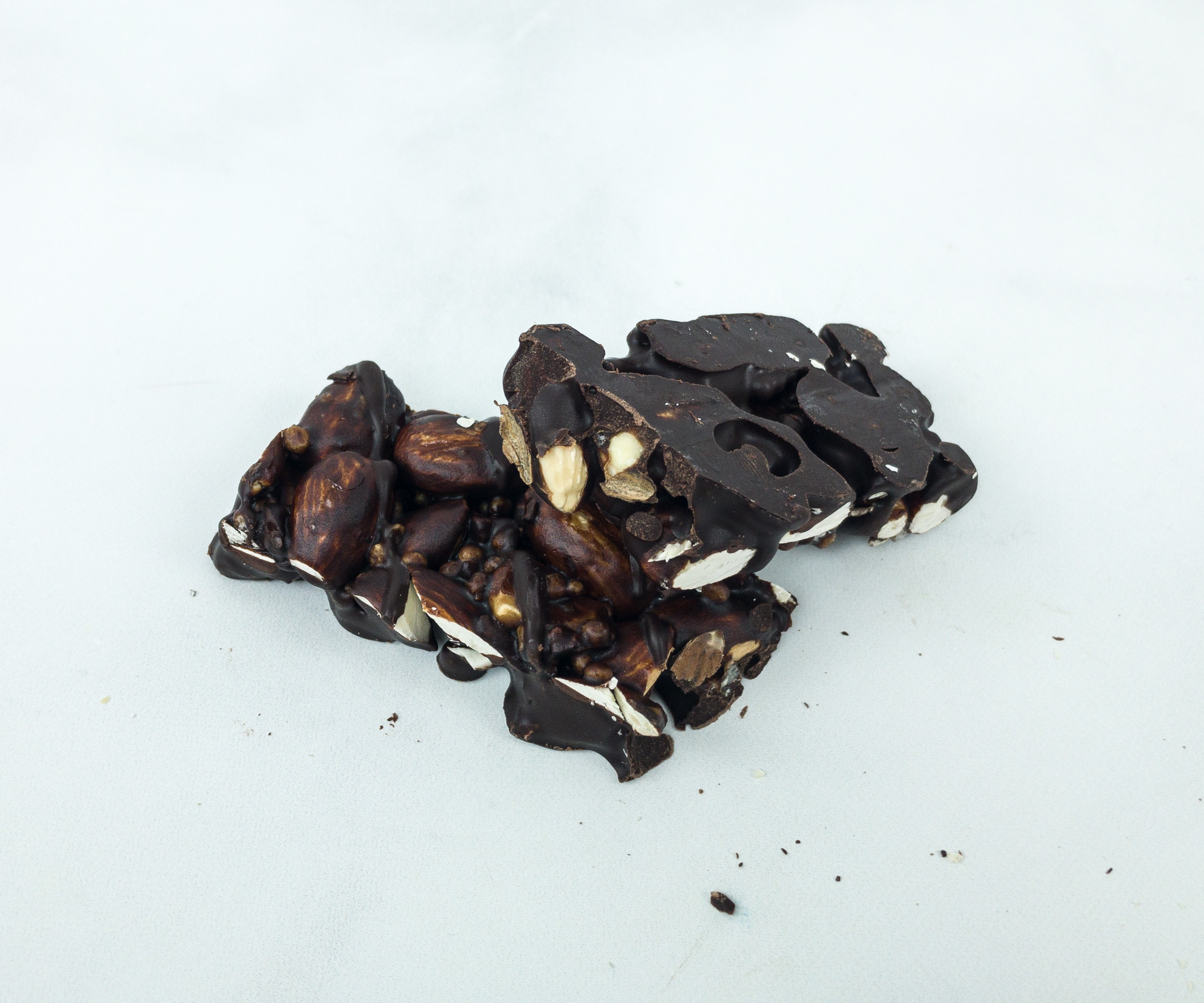 You can smell the strong aroma of mocha when you open the package, enough to awaken your senses.
KIND Nuts & Spices Dark Chocolate Cinnamon Pecan Bar ($1.49) Toasted pecans, almond, dark chocolate, and cinnamon sounds amazing.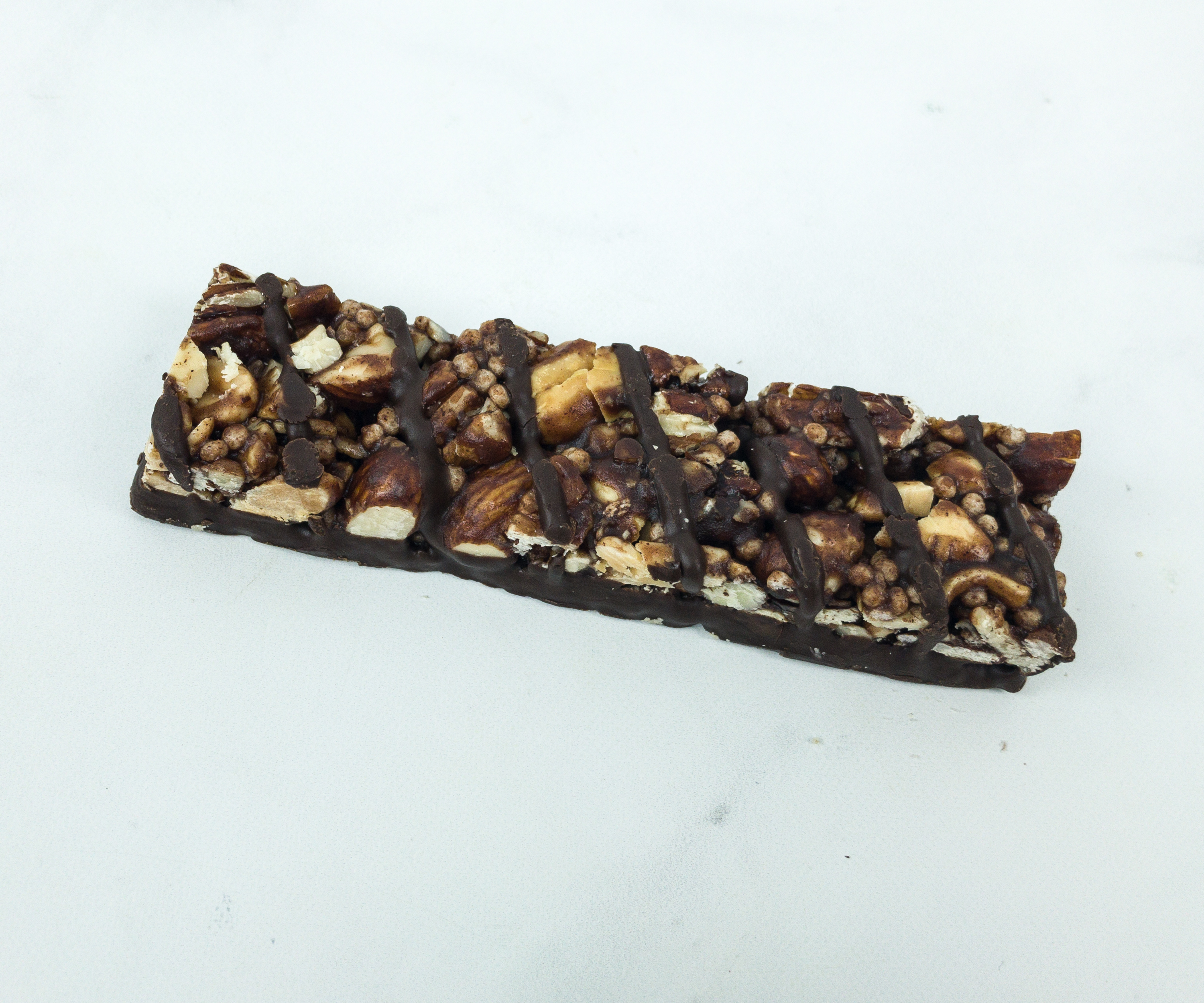 This bar also has 5g of sugar, but you can tell that it's a bar with all the good sensations, and perfect harmony of tastes and texture.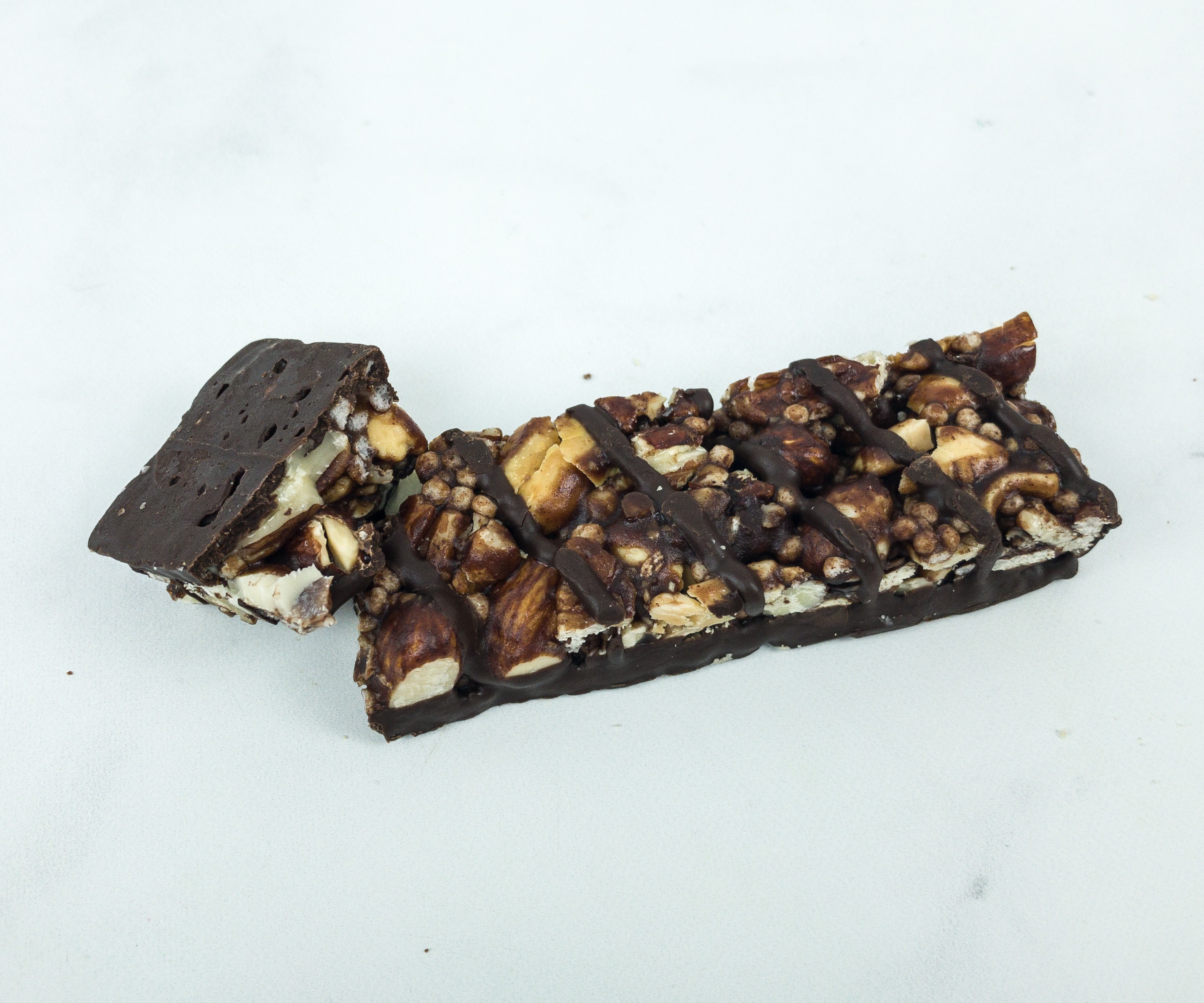 I love how it tastes balanced, with a delight from the cinnamon.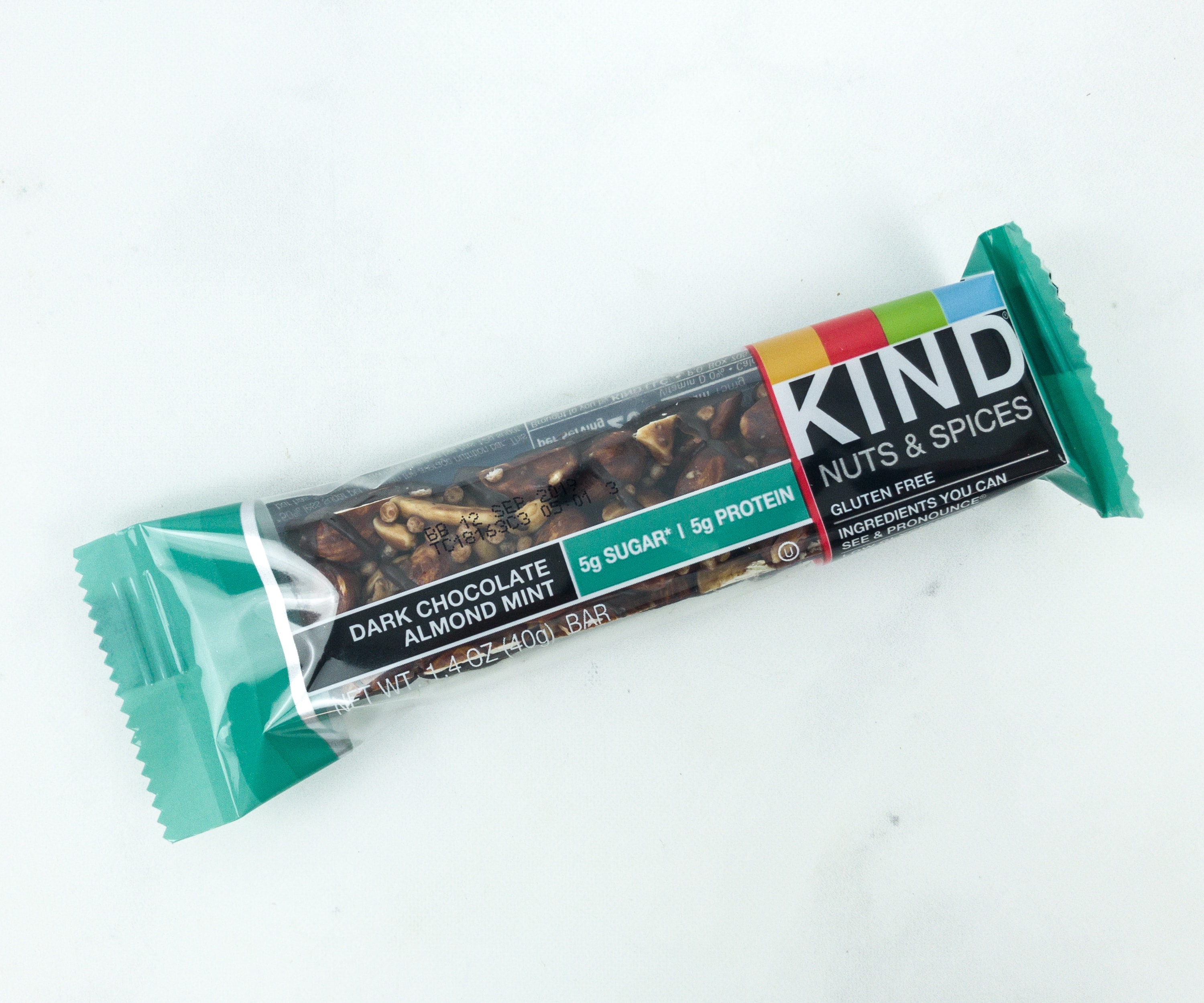 KIND Nuts & Spices Dark Chocolate Almond Mint Bar ($1.49) The combination of mint and chocolate is really fantastic! It's a bar made of almonds and cashew sprinkled with peppermint leaves and drizzled in dark chocolate.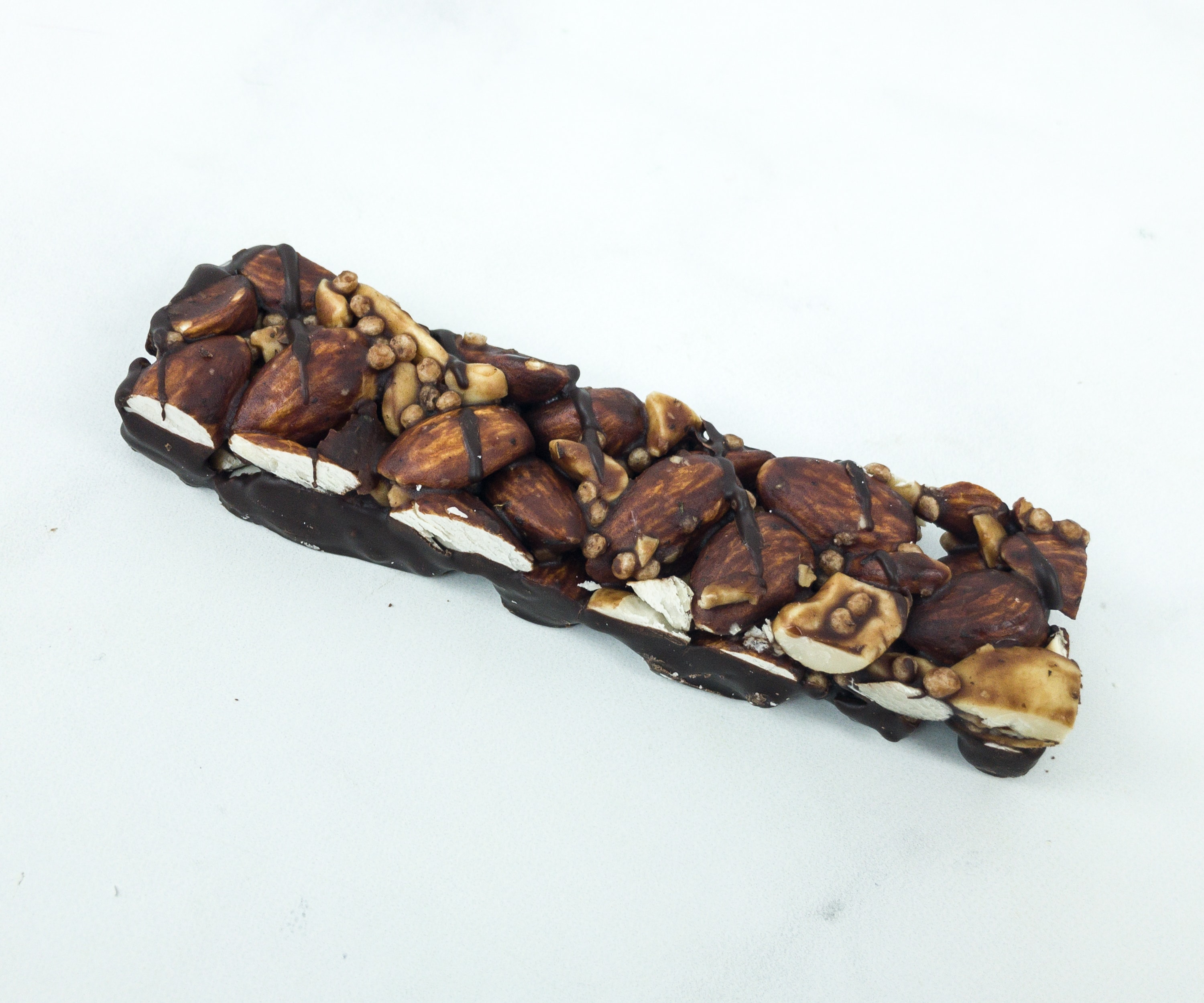 I am sure this is one of the all-time favorites as a lot of people loves mint and chocolate.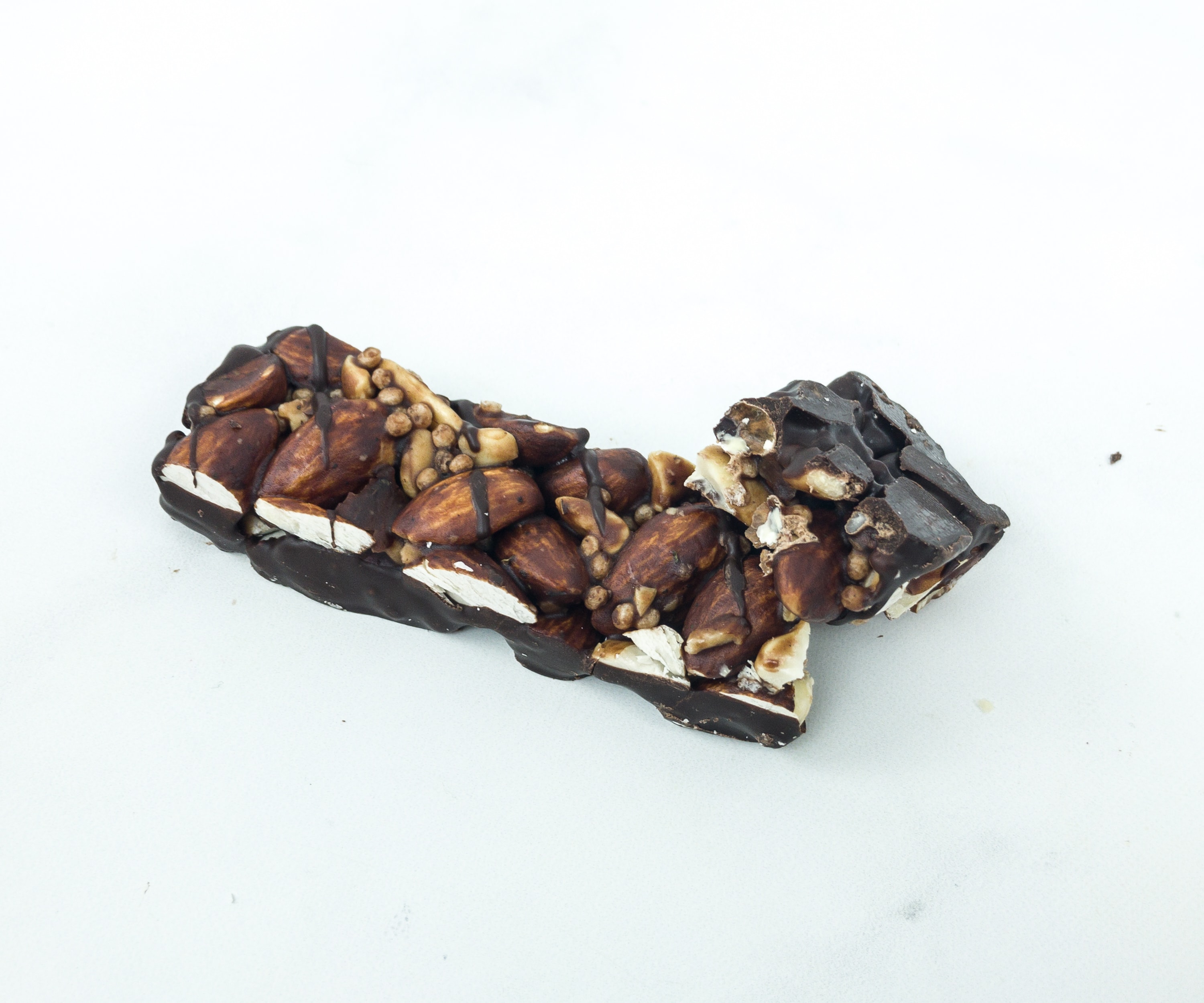 I also love the crunch when you bite into it. The almonds are really fantastic, and the peppermint is just soothing to me.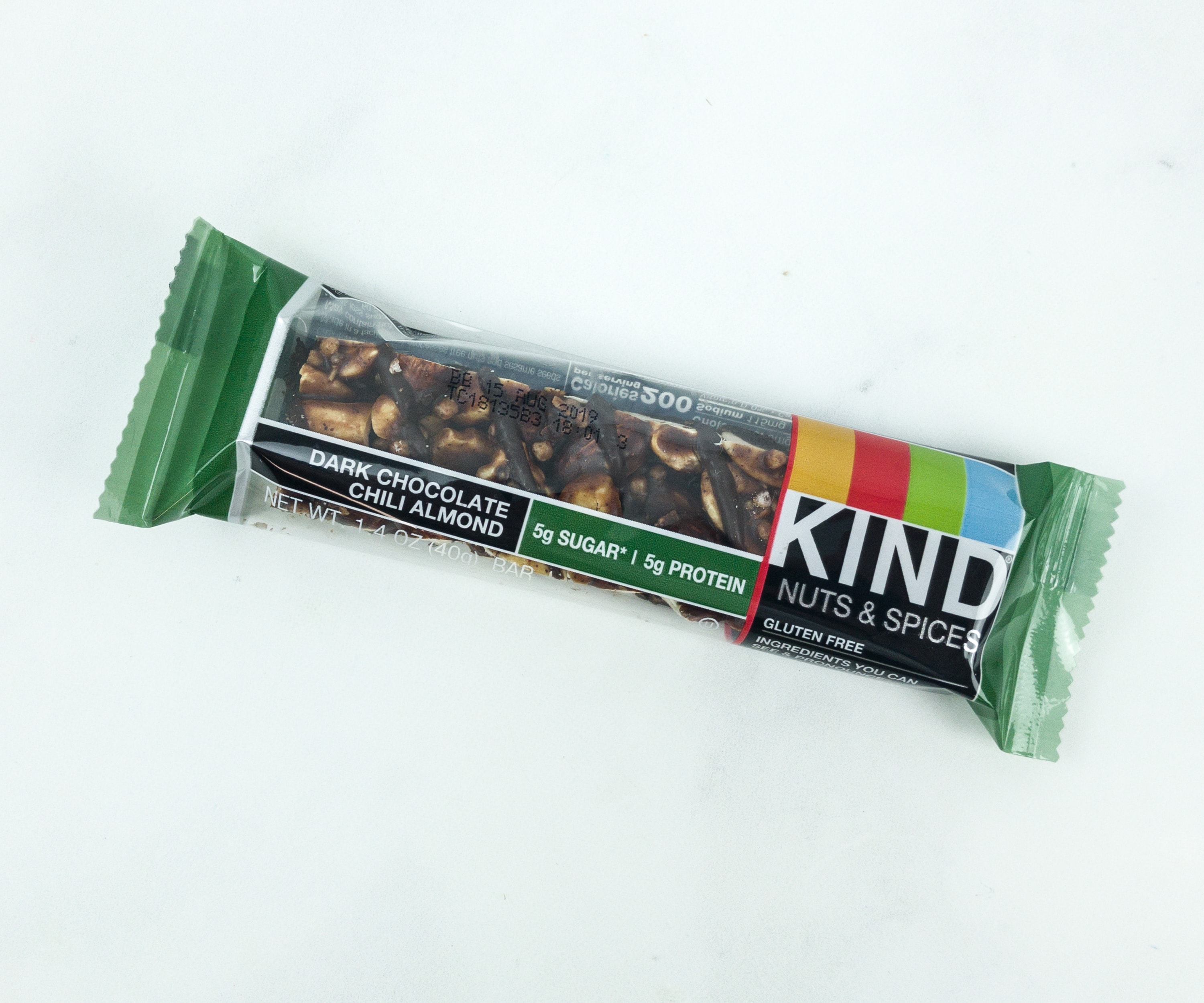 KIND Nuts & Spices Dark Chocolate Chili Almond Bar ($1.49) Last but not the least, they added heat on a really delightful bar: cascabel, ancho, habanero chilies… It first sounded scary but I'll still give it a go!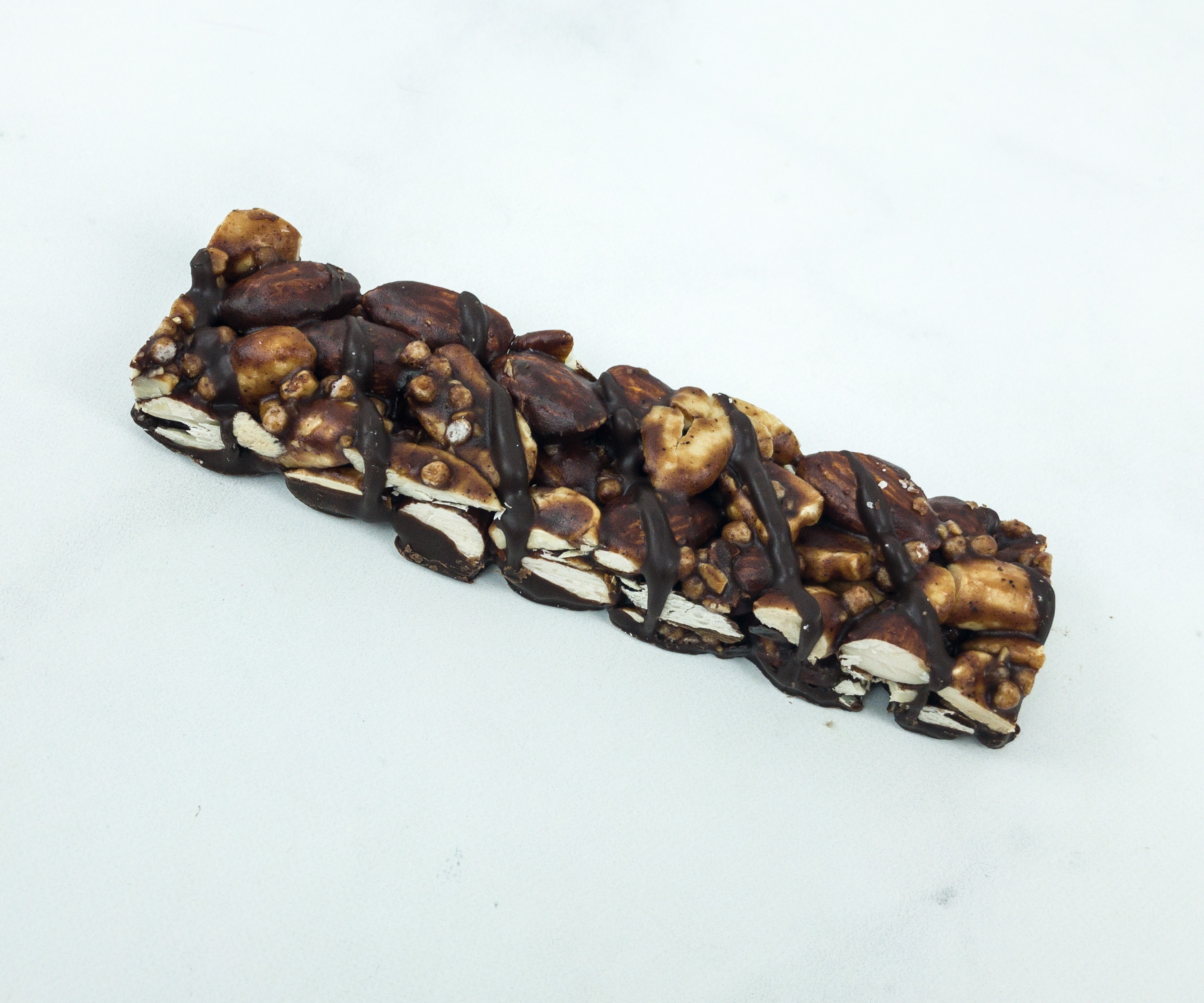 The dark chocolate really helped when it comes to the spiciness, as it helps to balance everything, or even tried to put the fire out.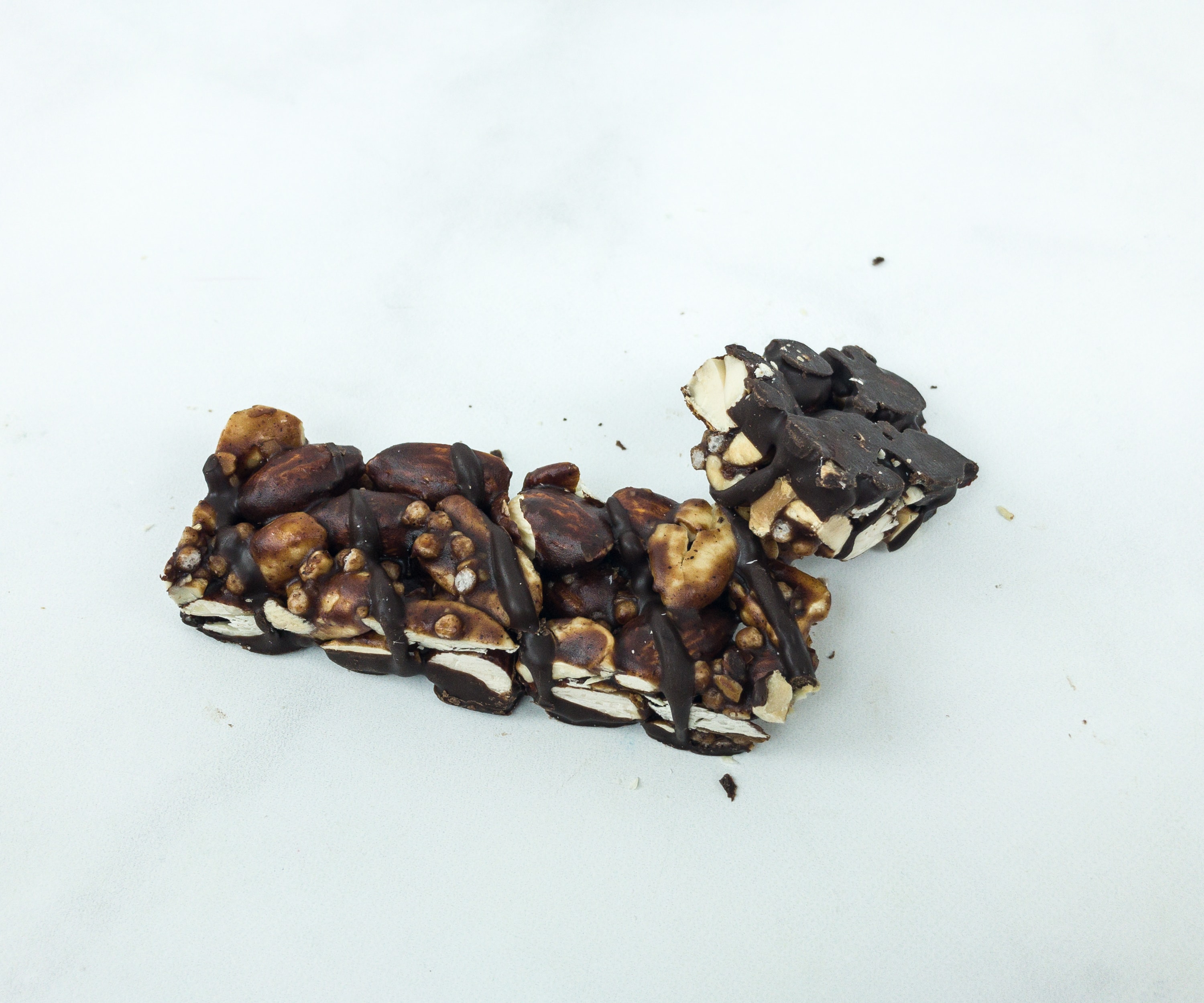 I actually like this one! It has almonds, cashew, and peanuts. The flavor combination is really good and they're new to my taste buds so I'm giving them two thumbs up!
Chocolate lovers surely need to try this one out, especially those are into dark chocolate! All the bars are filling, delightful, and guilt-free. I don't mind munching some even at night. The box is also full, the perfect way to fill our pantry and snack cabinets with delicious yet nutritious snacks. I love the Nuts and Spices series, and the dark chocolate cluster. Anything combined with nuts and chocolate is really amazing. Another thing I like about KIND snacks is that they're convenient to bring wherever, and there are lots of choices to take your pick when it comes to healthy snacking! This box in particular was fight-worthy for our family. We're going to need it delivered at a high frequency!
Are you getting the KIND Chocolate Lovers Snack Pack too?