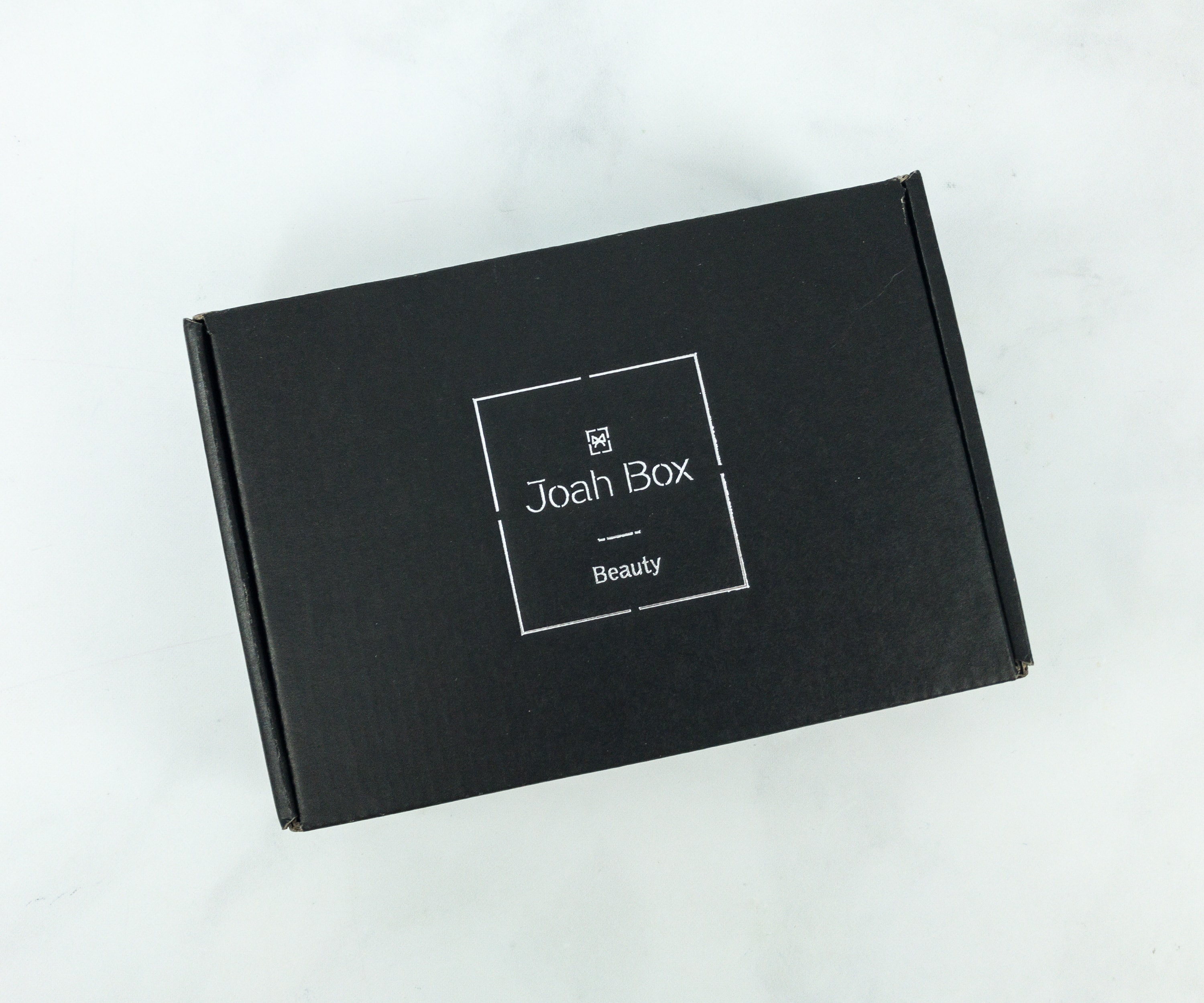 JoahBox is a monthly K-beauty subscription box that sends handpicked Korean beauty products. Each box contains 4 to 5 authentic beauty products that might include makeup, skincare, nail care, and beauty tools, with occasional bonuses. Shipping is free WORLDWIDE. Subscriptions start at $33 per month. If you want a one-time box, they also offer it for $35.95.
The items you'll find in JoahBox are "real size" – no dinky samples!
DEAL: Get 10% off your first box. Use coupon code HELLOJOAHBOX.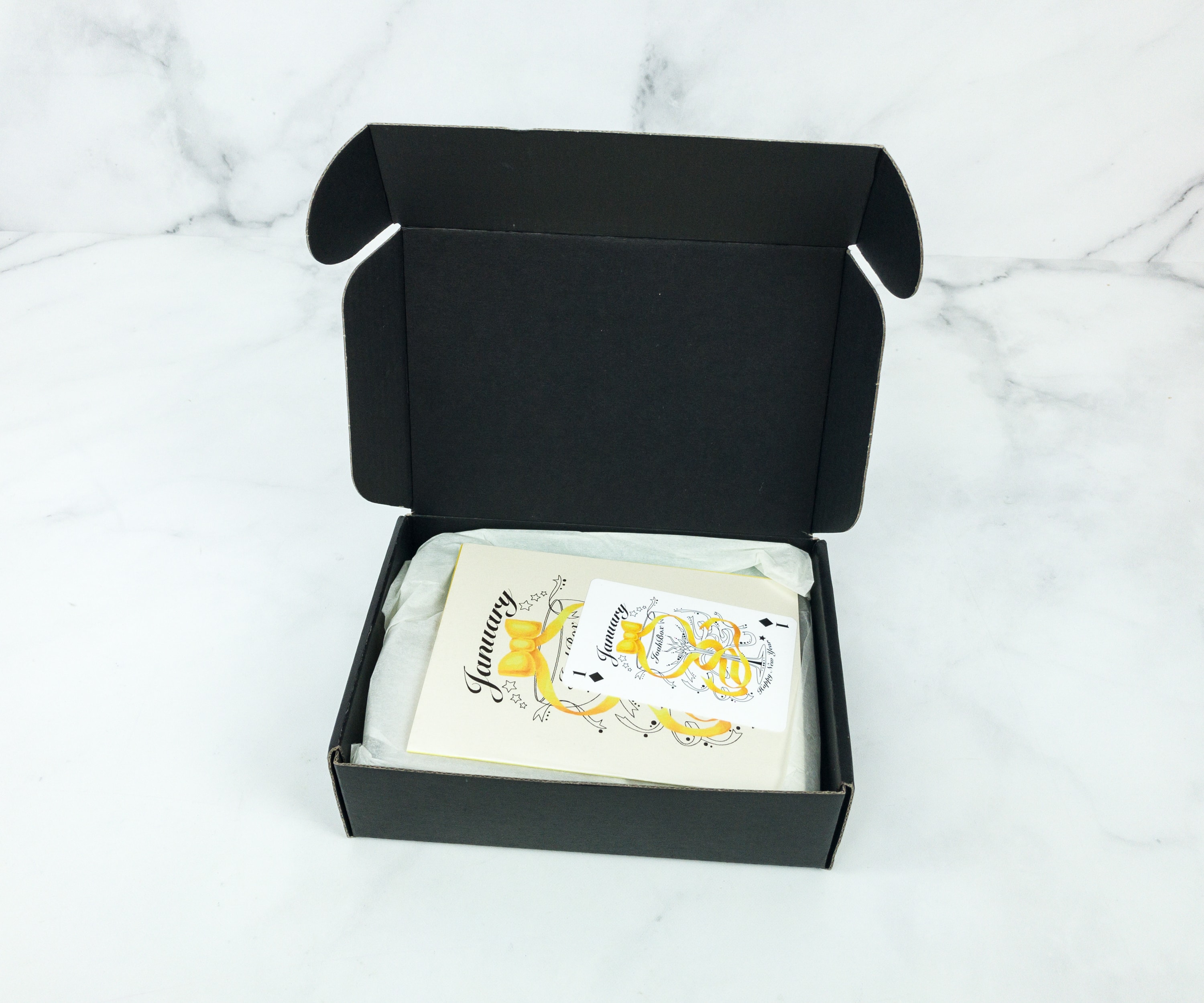 The packaging is a chic black box.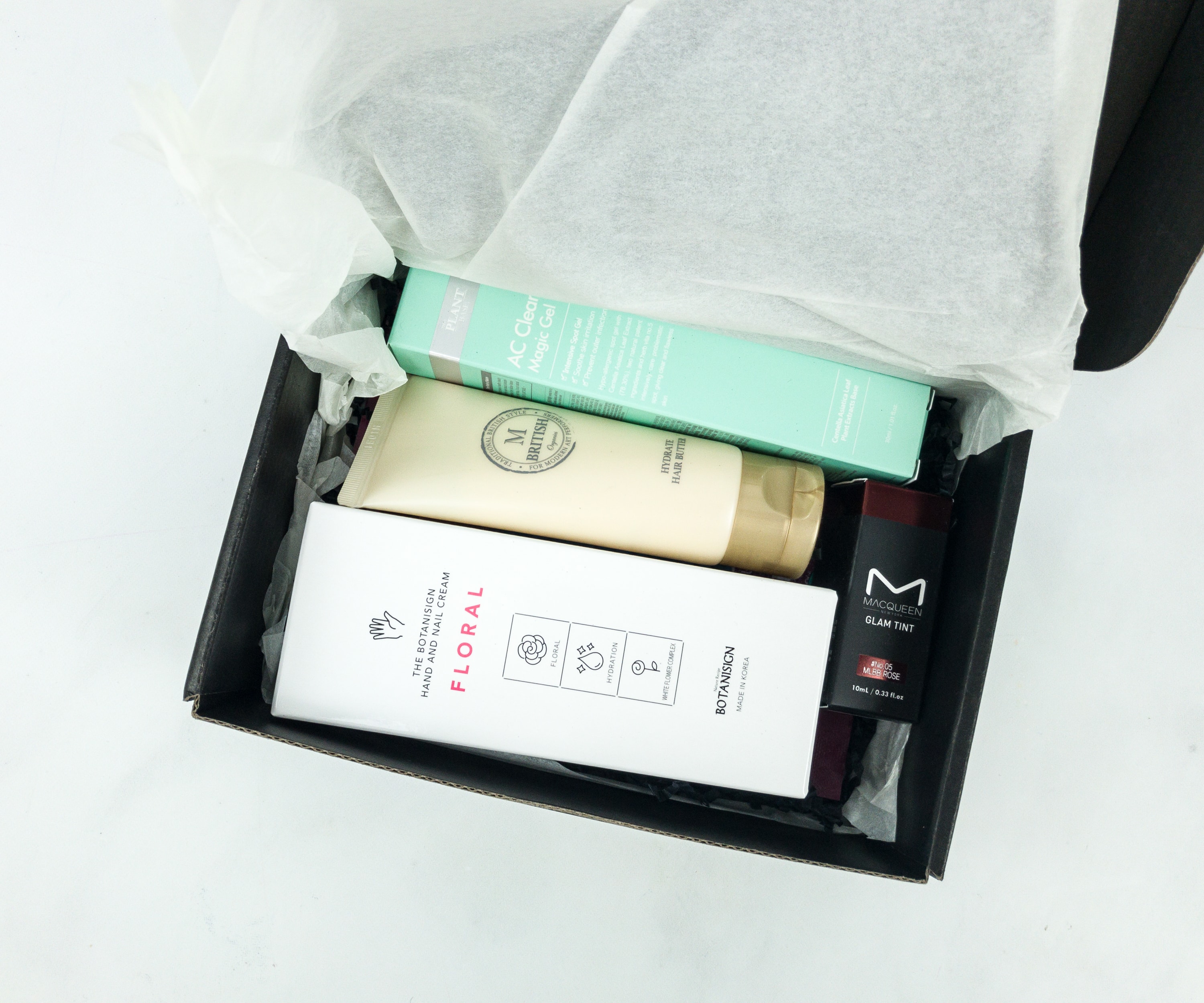 Ready. Set. Shine!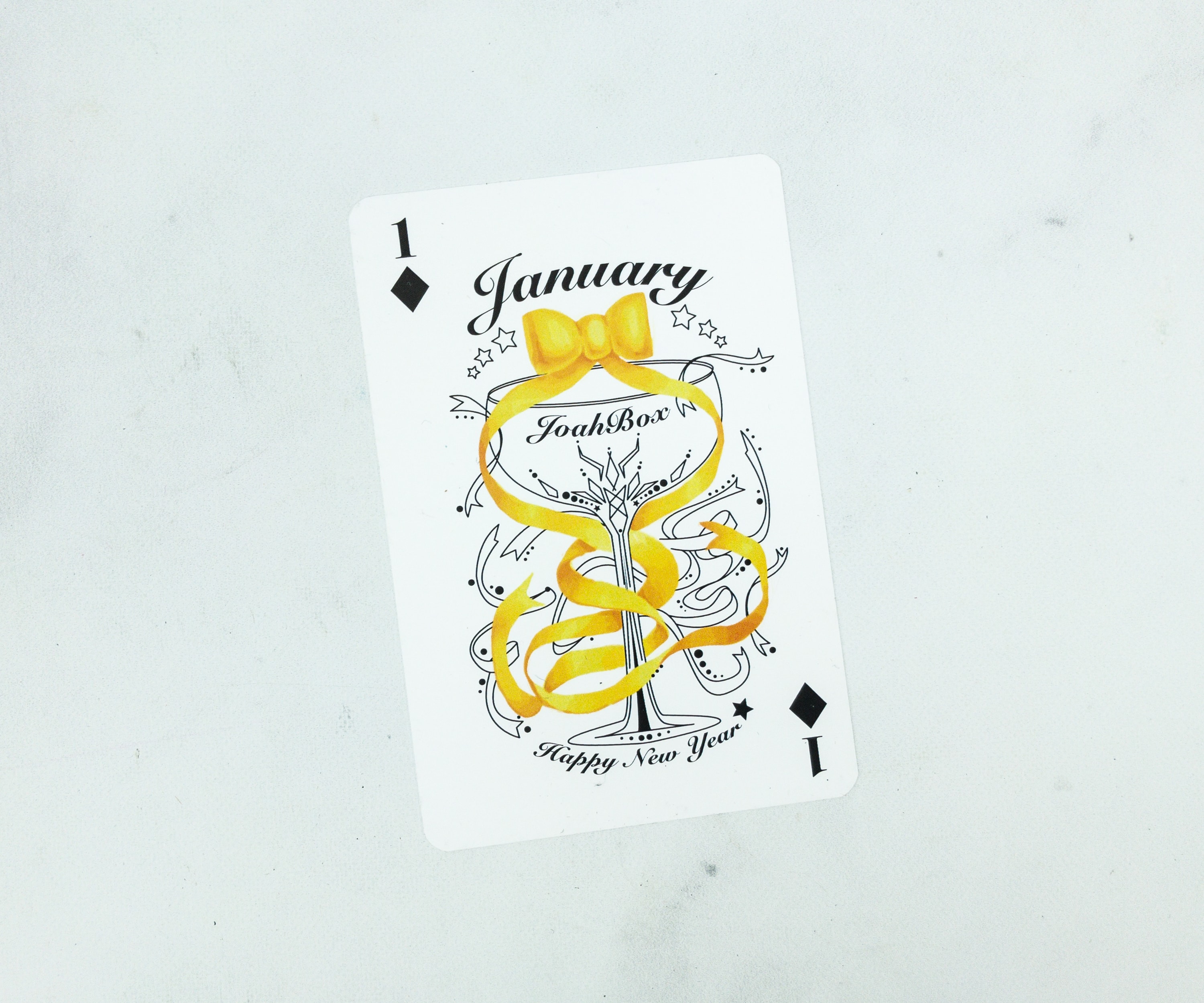 The box includes a collectible playing card. You can collect them all to complete a deck!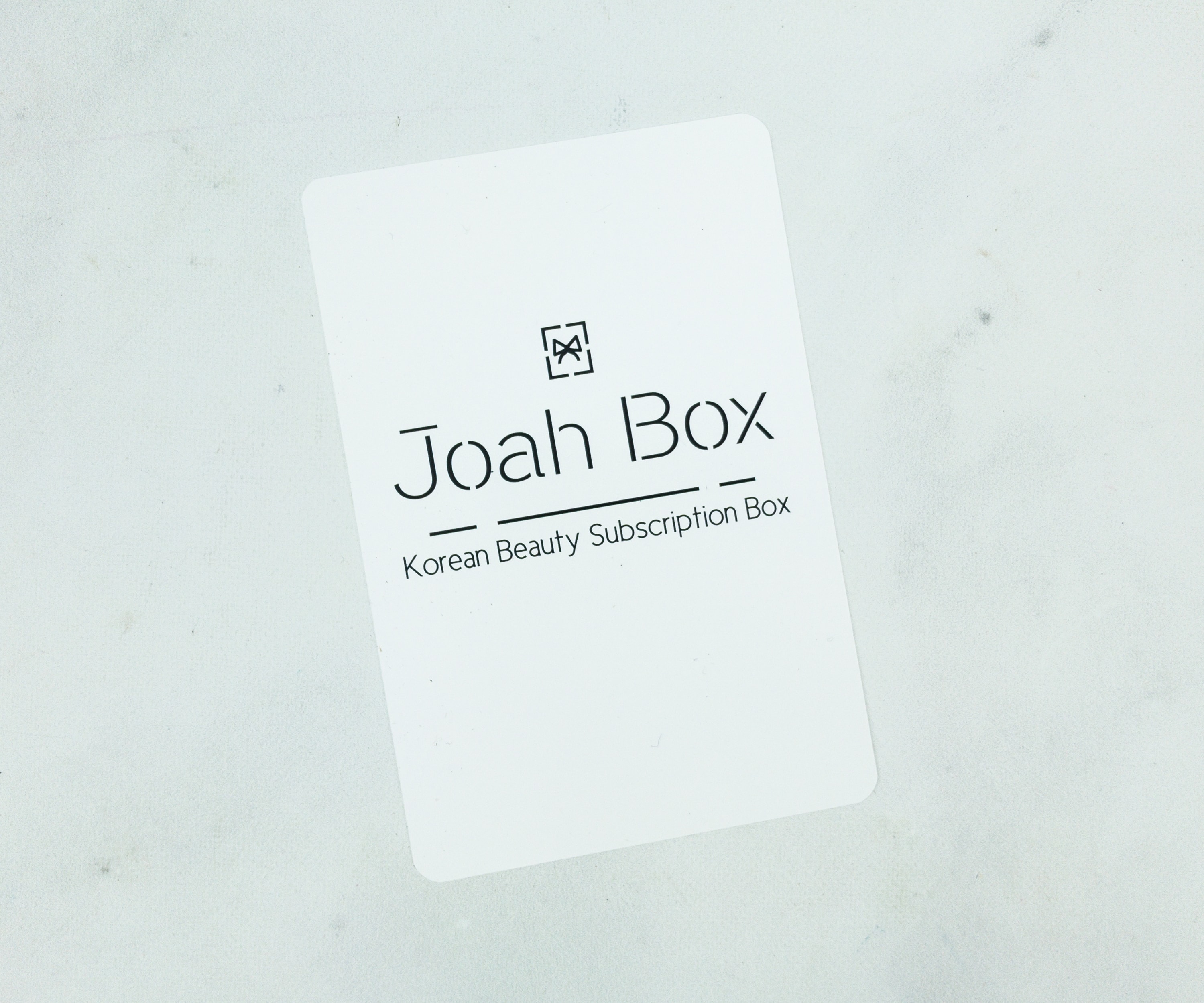 Joah literally translates to "like" in Korean.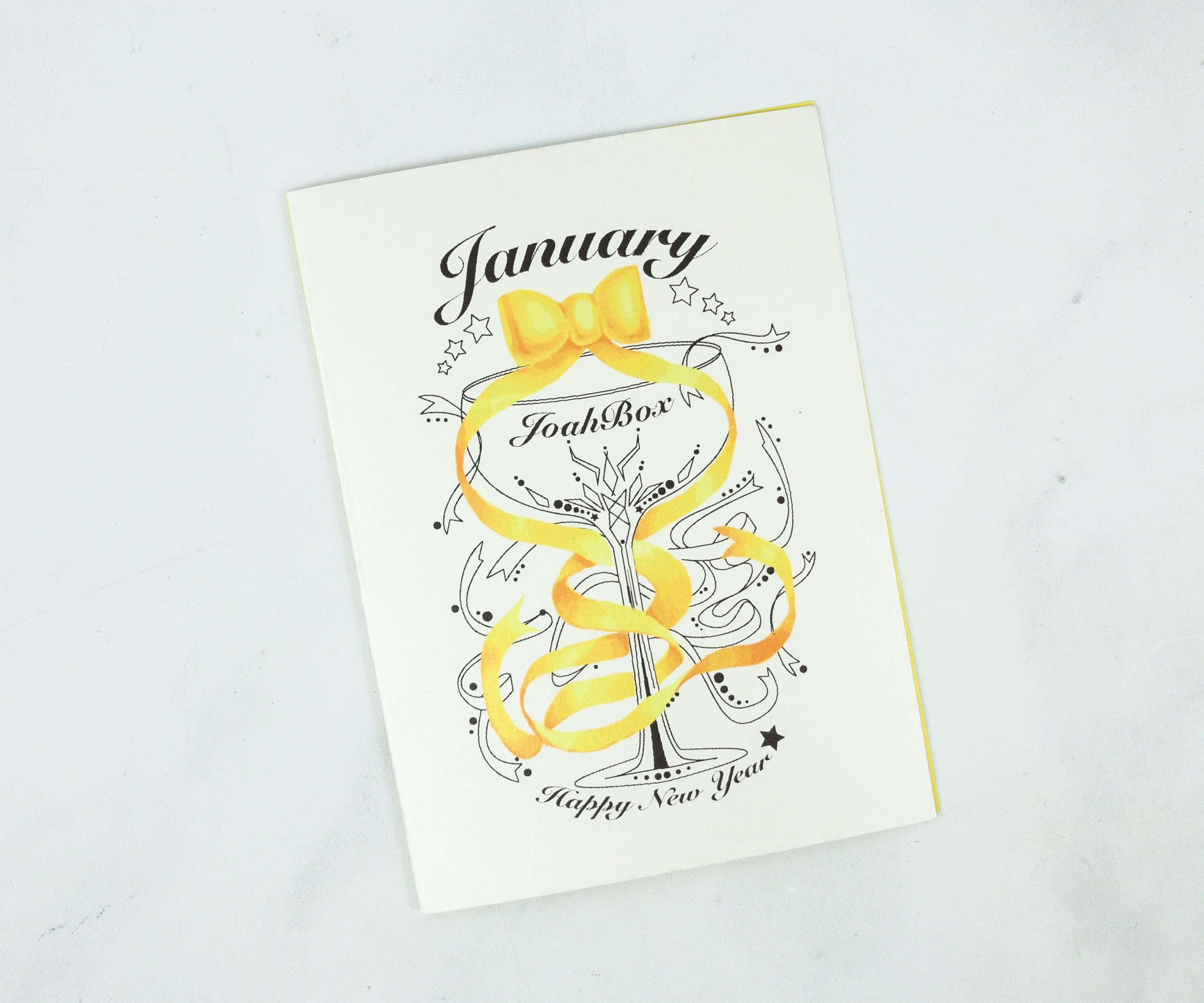 The information card is the same design.
When you sign up for JoahBox you'll fill out a short and sweet customization survey including whether you are interested more in makeup or skin care, your skin type, and your skin tone: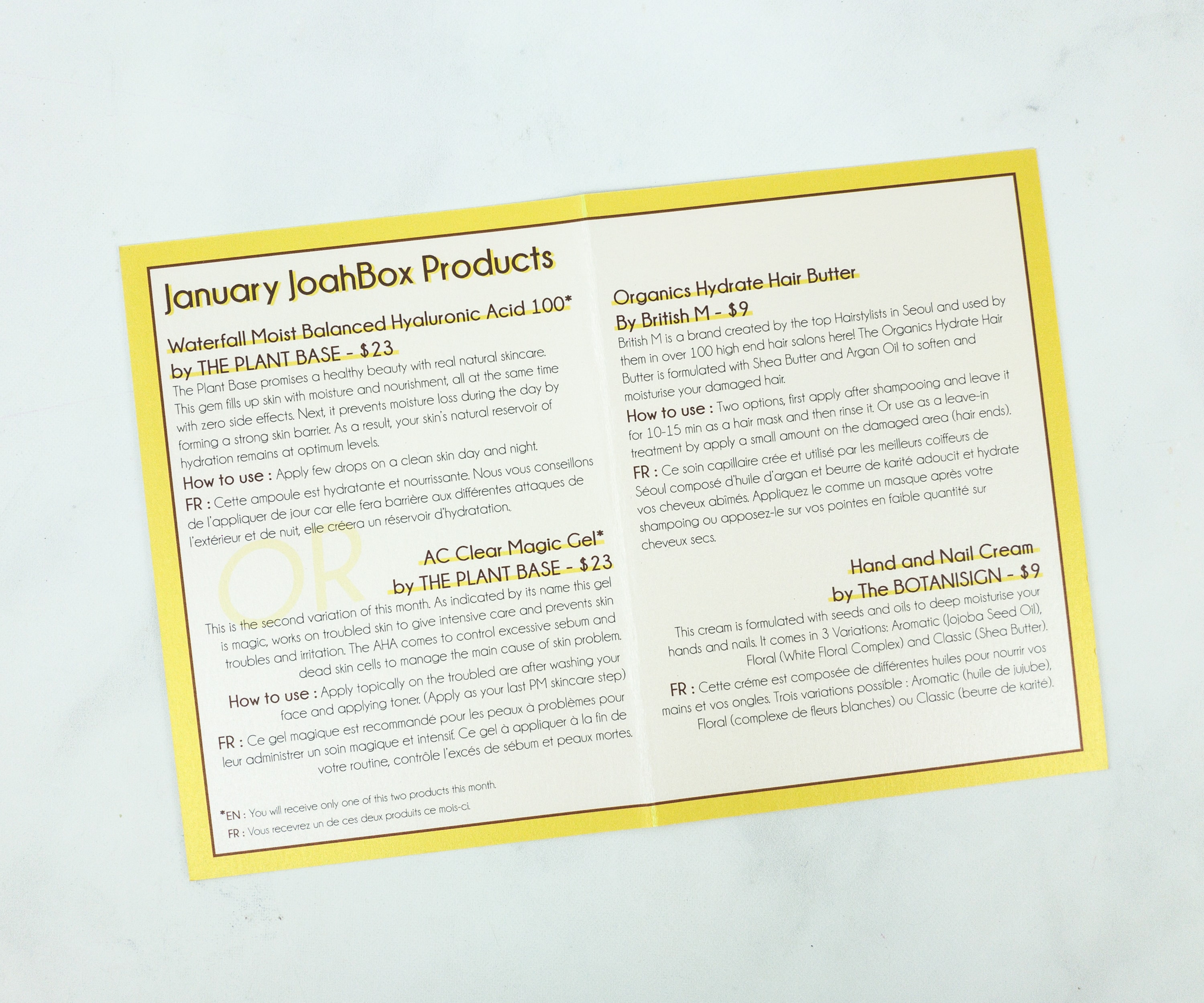 The card lists all the items inside the box, with instructions on how to use it, variations, and tips.
They encourage subscribers to share their skincare routine and makeup looks using #Joahbox.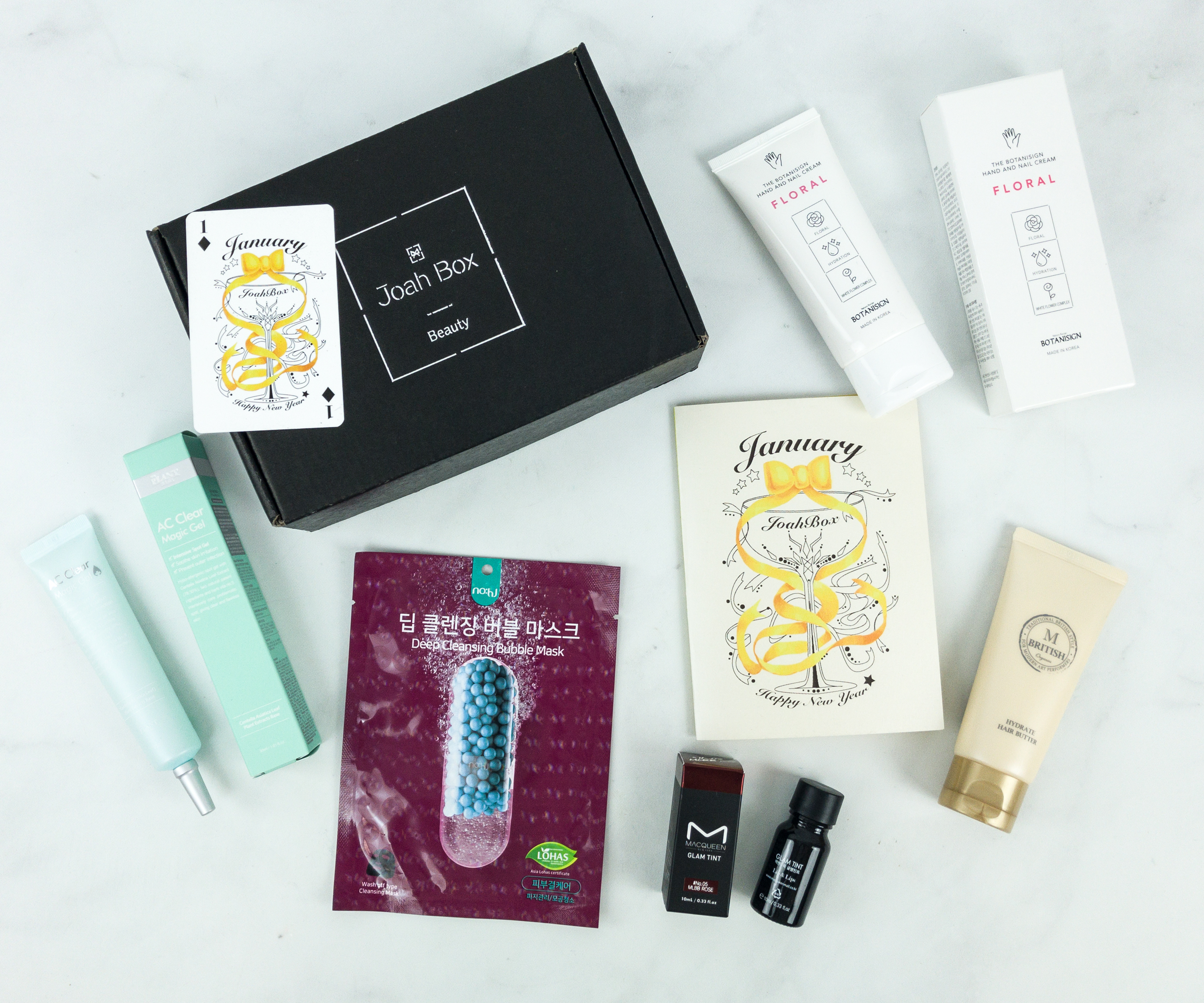 Everything in my box!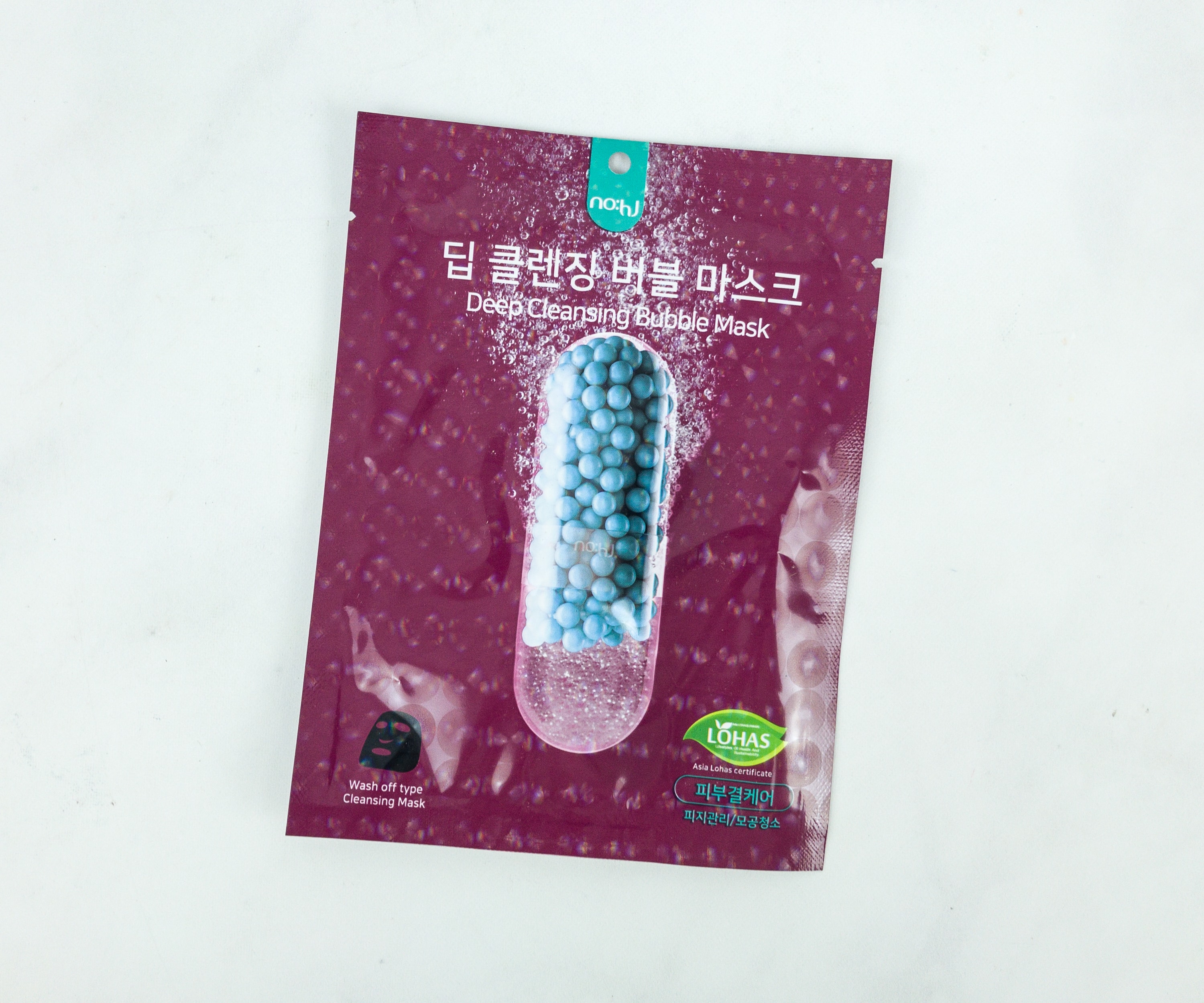 NOHJ Deep Cleansing Bubble Mask ($3.50) This mask is different than the usual sheet mask because it produces bubbles while on your skin to deep cleanse it and remove the impurities. The bubbles help remove excess sebum, dead skin cells, and blackheads. It could be a little tingly, but it's tolerable.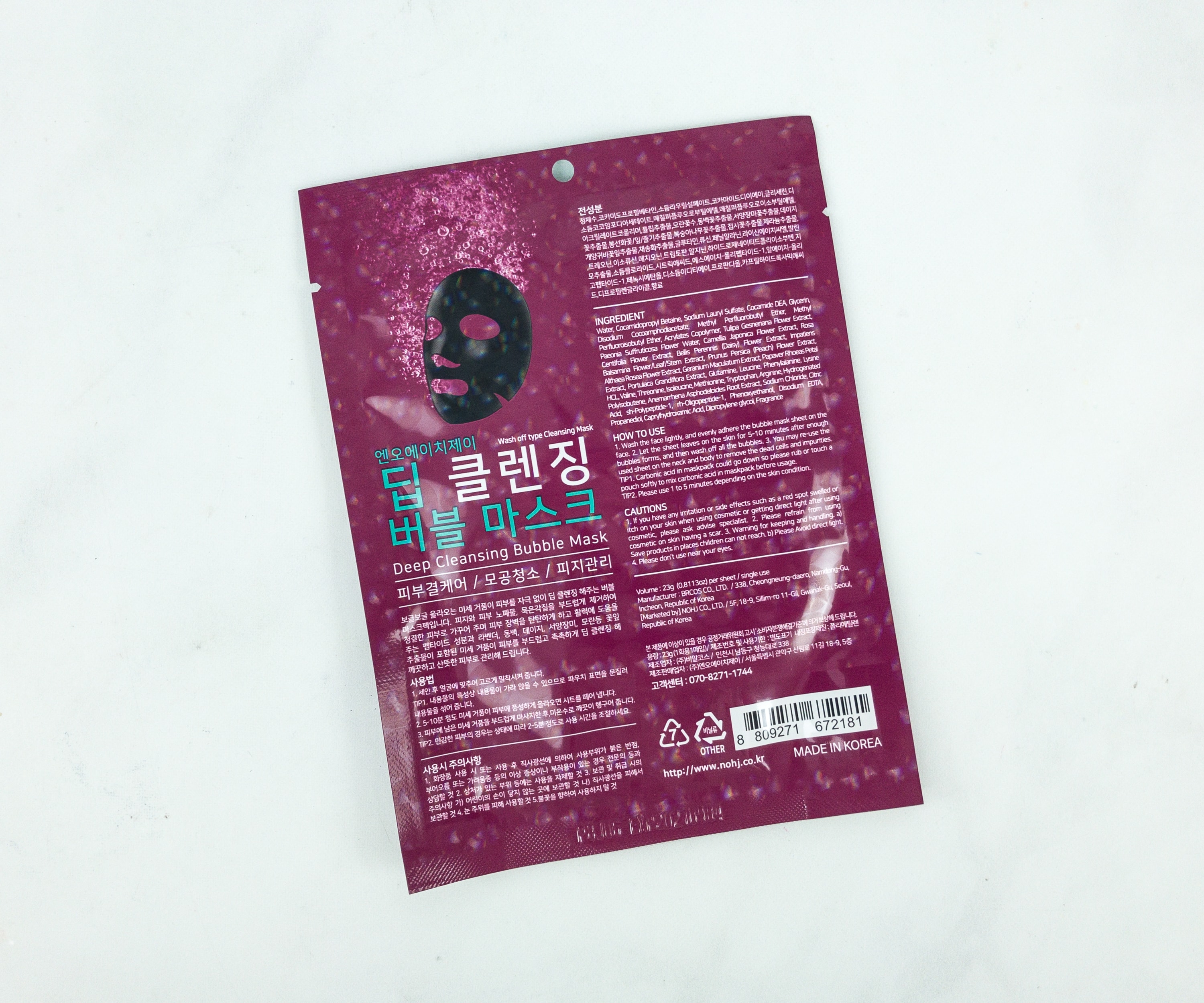 To use, apply and leave it 5 to 10 minutes and then rinse. After removing the dirt, this mask also helps moisturize and brighten dull skin. It contains soothing aloe vera and brightening vitamin C. I loved that this mask was a totally different experience – bubble + cleanse!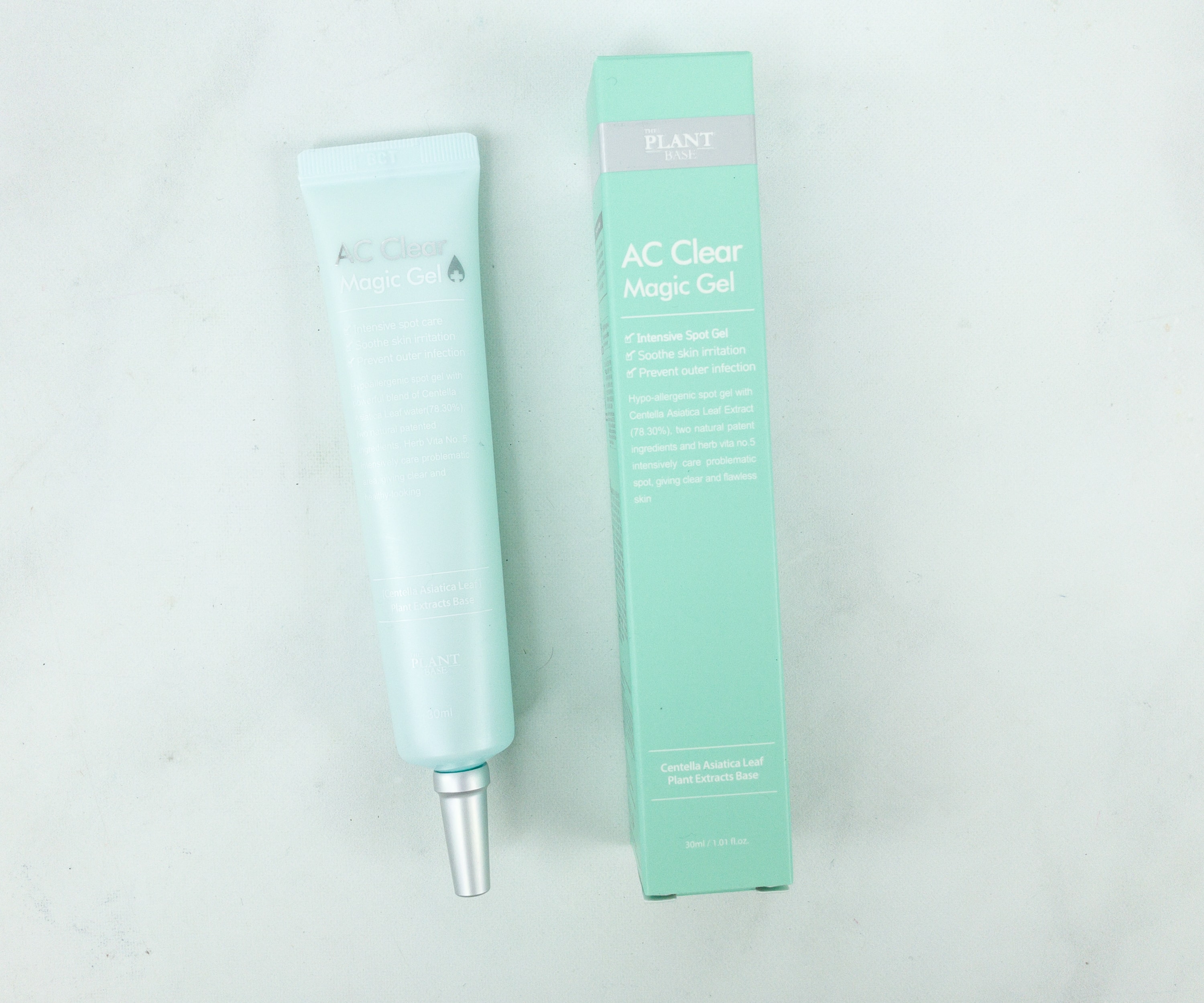 The Plant Base AC Clear Magic Gel ($23) Packed with AHA, this clear gel gives your skin intense care and prevents irritation while also preventing infection. It's formulated to manage the cause of many skin problems which are excessive sebum and dead skin cells. You can apply this first after washing the face and applying toner. The formula feels great on the skin, and doesn't leave any residue. I'm not sure I've ever had an AHA spot treatment (which is like an acid exfoliant), so this was a super unique product!
British M Organics Hydrate Hair Butter ($9) To make hair smoother and softer, they sent us this hair butter which can be used as a hair mask after shampooing. Just leave it for 10 to 15 minutes and then rinse. You can also use this as a leave-in treatment by applying a small amount to the damaged tips. The formulation is made up of shea butter and argan oil that soften and moisturize damaged hair. It does have a floral scent. It's not too strong but I would prefer the fragrance to be not so flowery.  We've been using it to help repair a chunk of damaged hair on one of our kids and it's working great.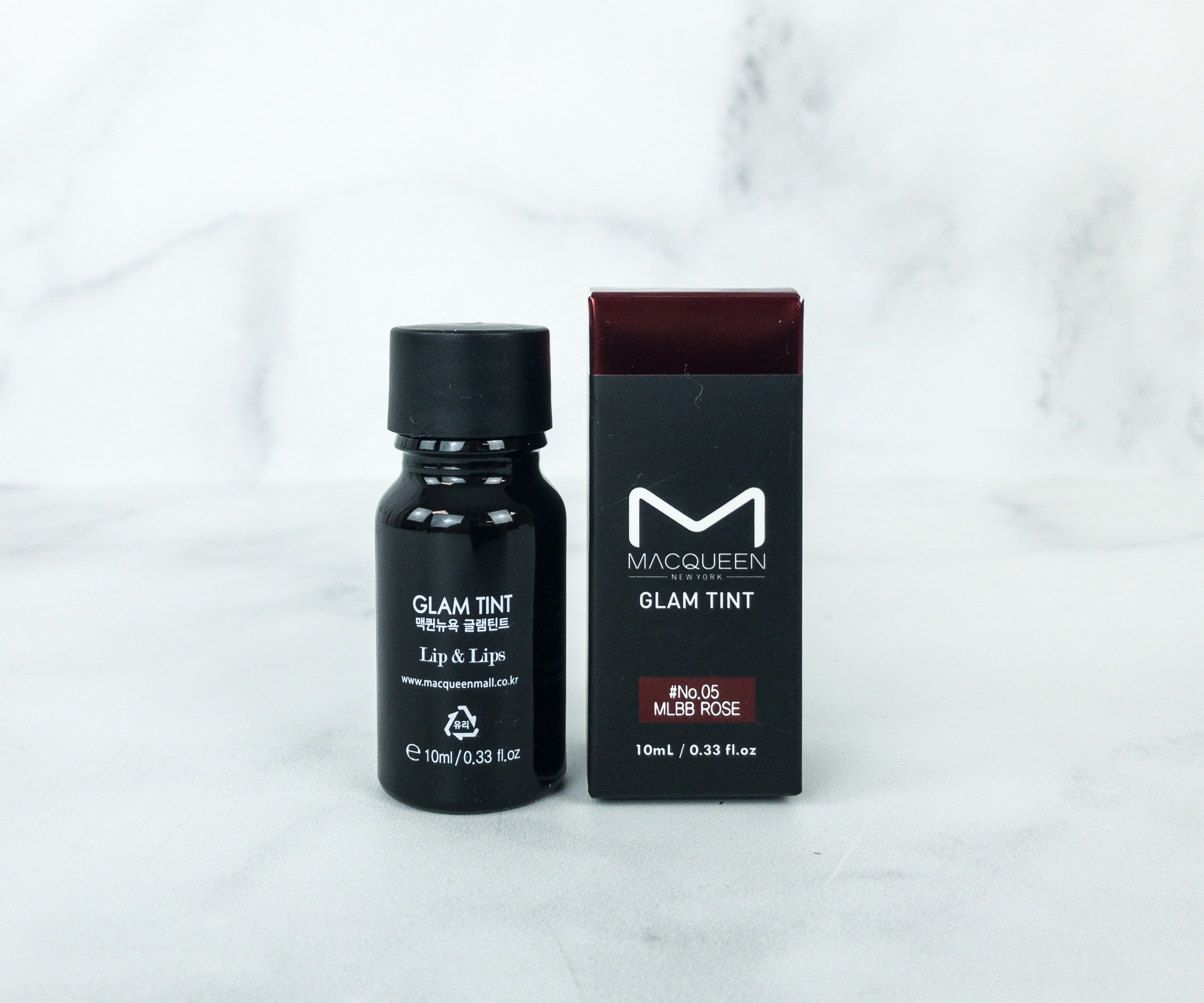 McQueen Glam Tint ($14) It's a pretty lip tint that helps create natural plumped lips, which is a trend in Korea. It comes in three shades: red, coral, and rose. I got rose!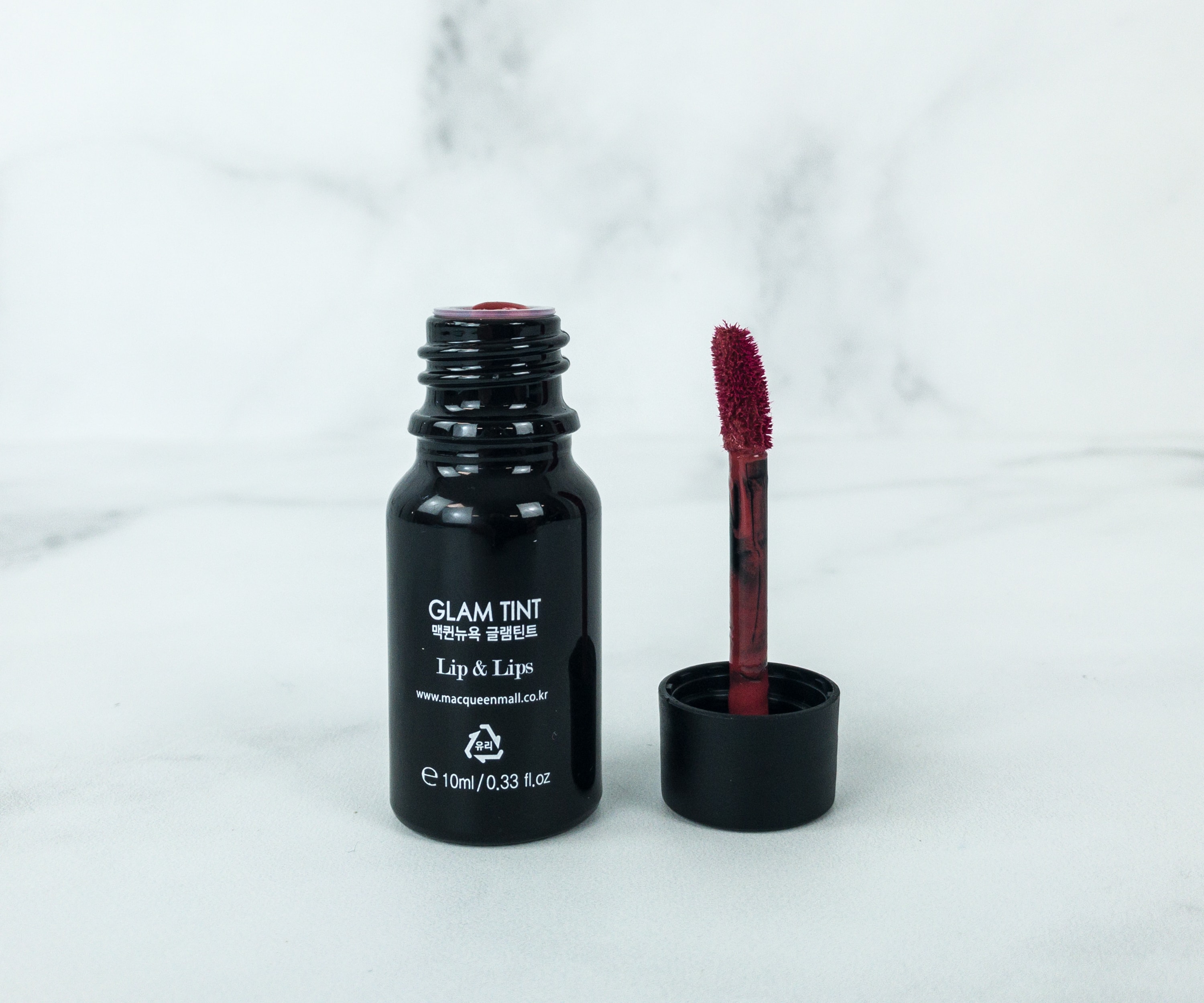 It comes with an applicator. To use, just dab your lips with a little amount of tint to create a gradient look. If you wish, you can apply a full lip too. The product itself is creamy almost, and not at all what I expected from a lip tint. It wasn't a lip stain like most lip tints, either. Check it out: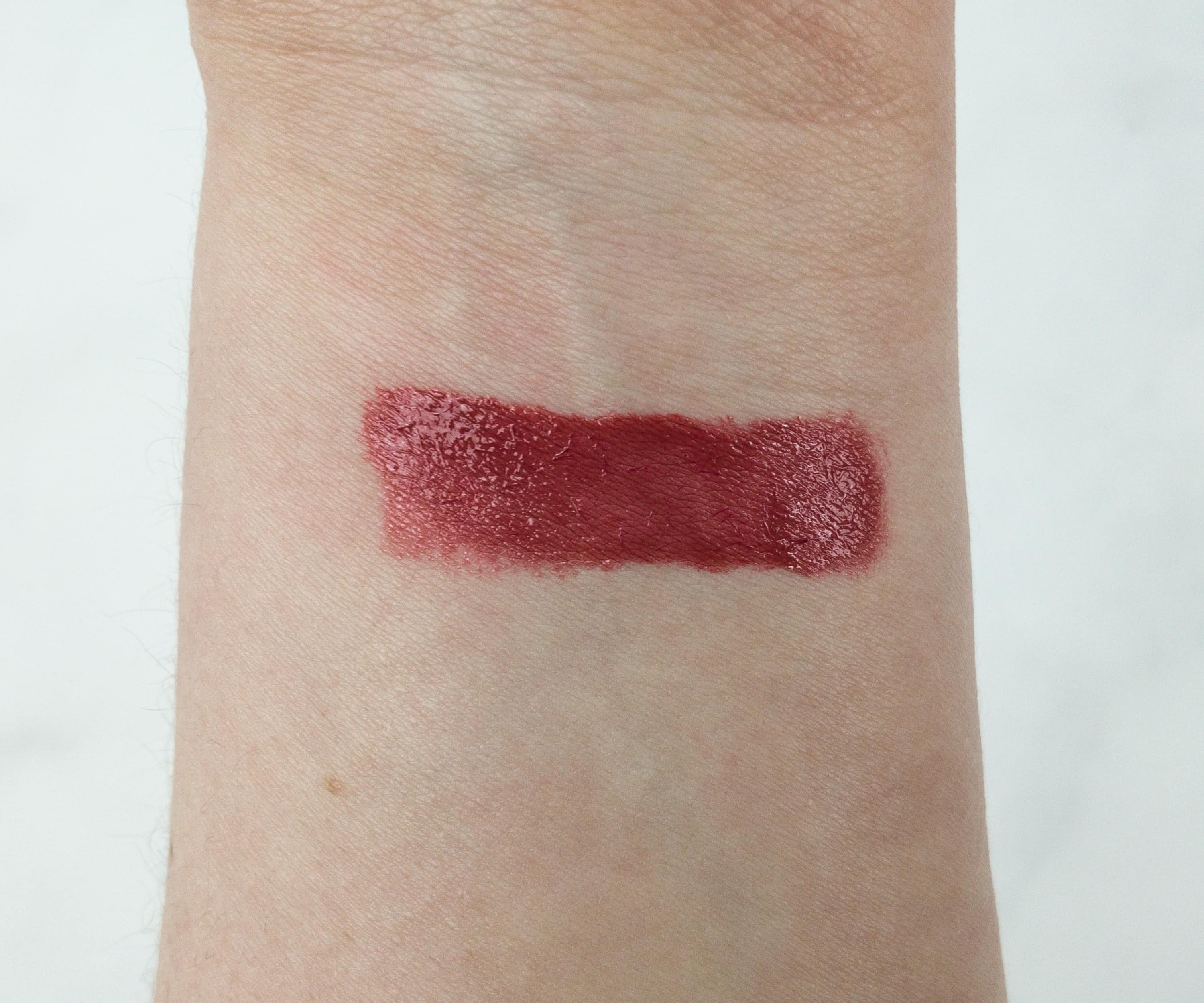 Here's the swatch! The liquid lipstick has a serum finish that is quite long-lasting. It's well pigmented too.
The Botanisign Hand & Nail Cream ($9) This cream was formulated to deeply moisturize and nourish your hands and nails. It's useful, especially during winter. Its floral scent is strong and it was a bit too much for me, but did leave my hands feeling moisturized after the initial odd feeling it gave them.
This box seems to cover everything about skincare. We have the innovative bubble mask for us to try, the spot gel for irritations, a hair and nails moisturizer, and hair butter. Not bad at all. I love the lip tint. It just gives a youthful and natural look and was so unusual. The bubble mask was another favorite, and everything else was really solid. It's worth pointing out that these sizes aren't skimpy, and I'm seeing brands that I've never heard of, and products in formulations totally new to me!
What do you think of this month's JoahBox?