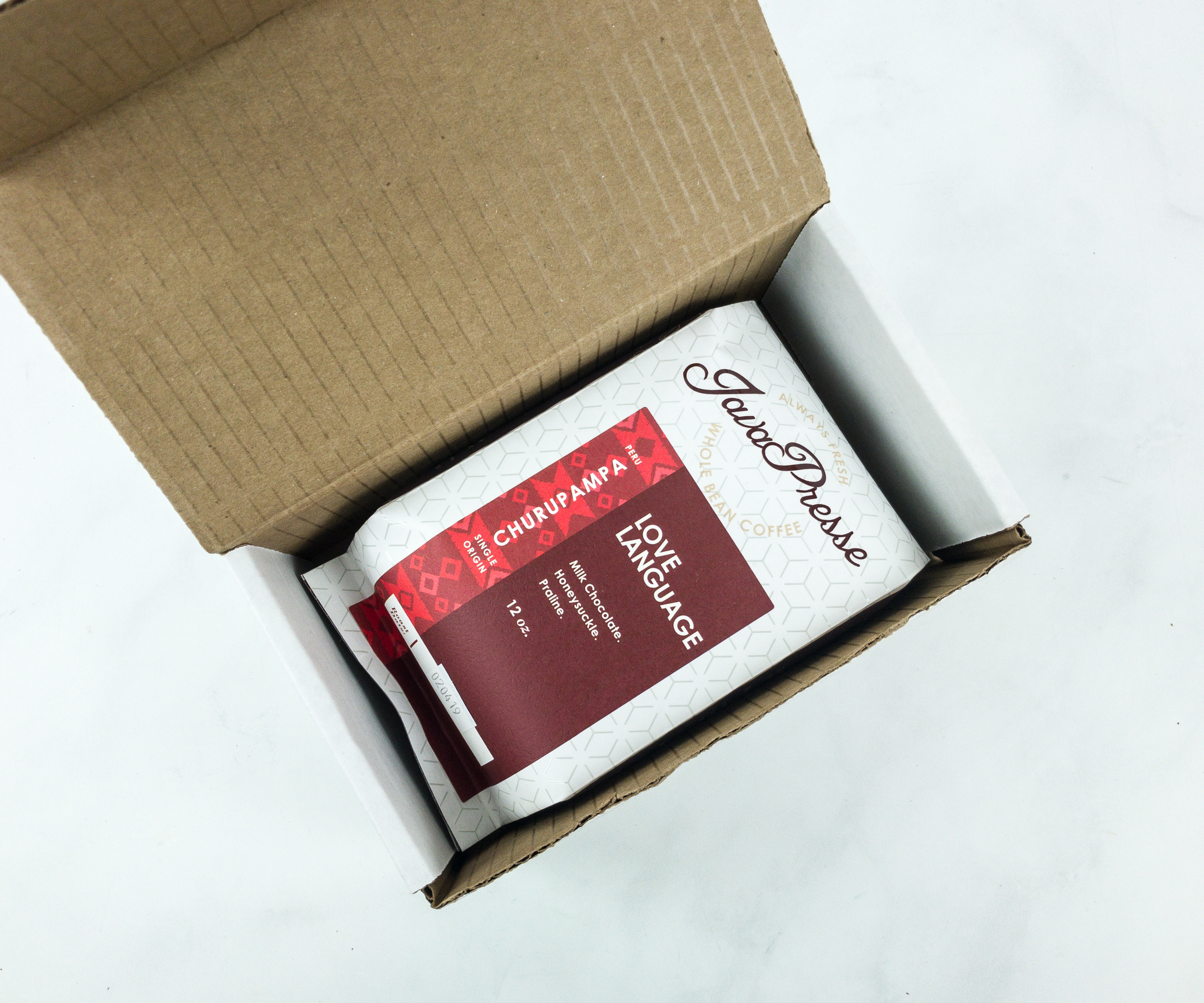 Java Presse Coffee Of The Month Club is a monthly coffee subscription box that sends fresh and organically grown coffee from around the world. Each shipment contains one 12 ounce bag of the month's featured coffee!
DEAL: Get 10% off your first order! Use coupon code 10JAVA.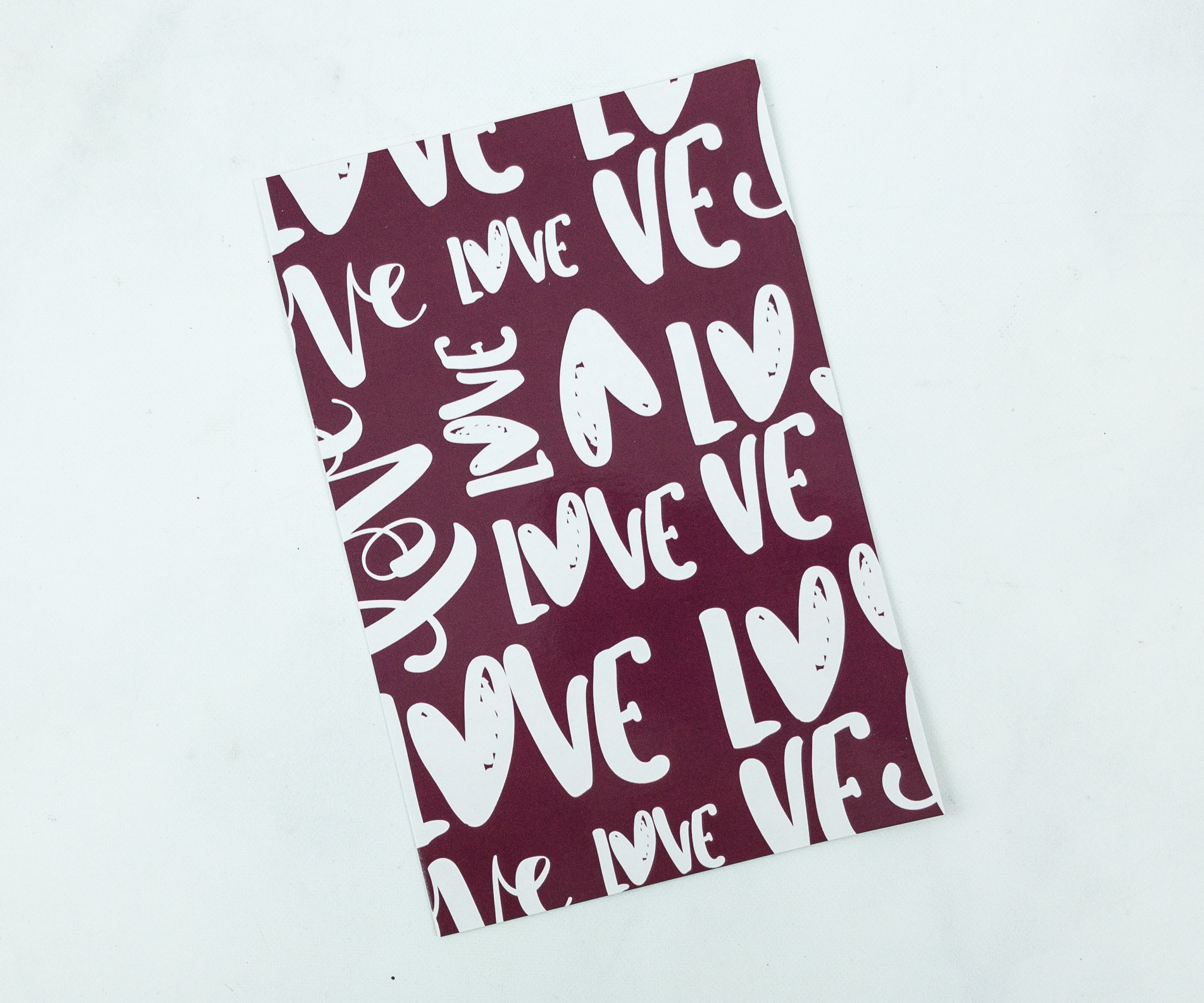 This month's box included a cute love-filled postcard just in time for Valentine's Day.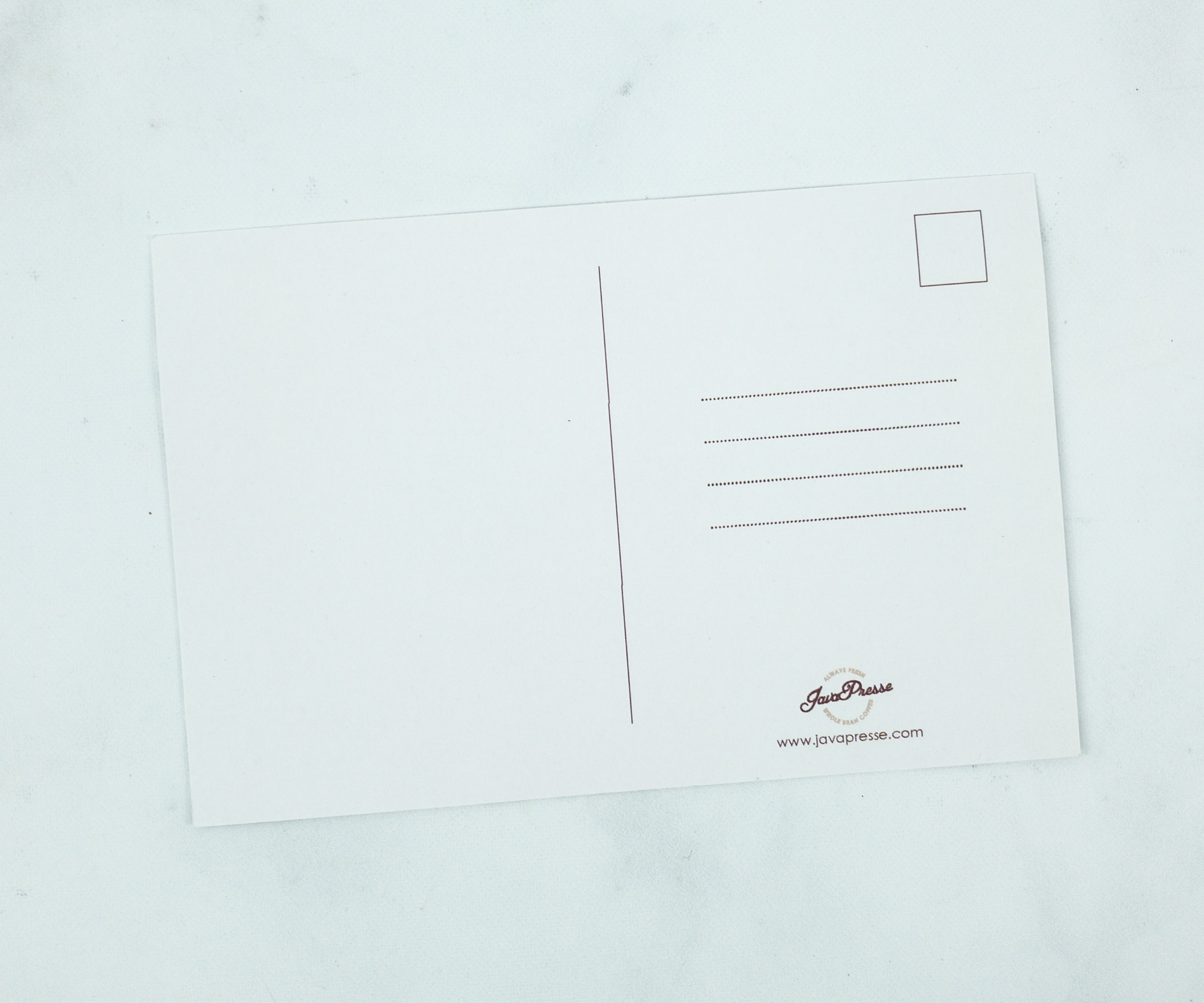 Of course, there's a space at the back where you can write a short message.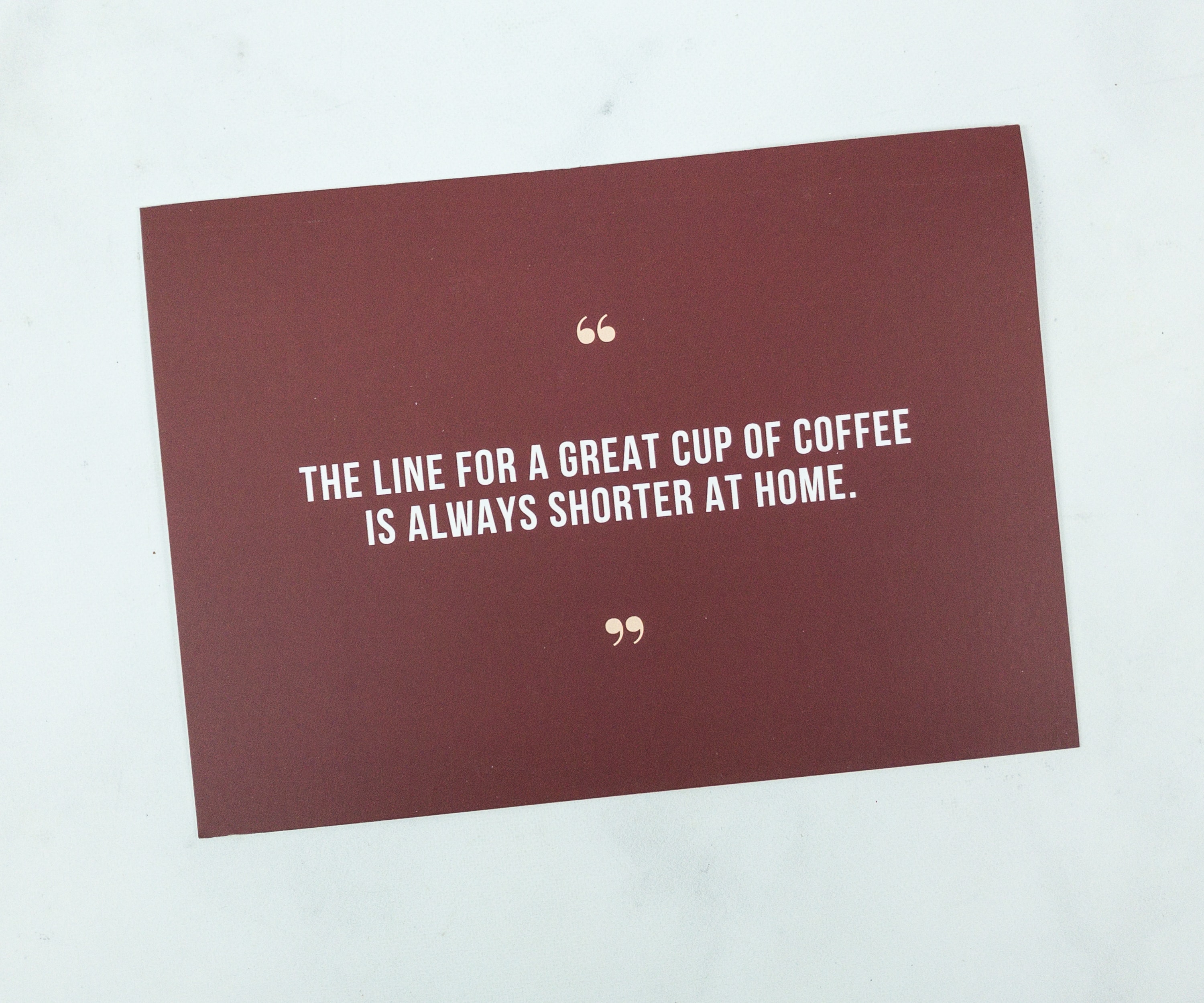 The line for a great cup of coffee is always shorter at home.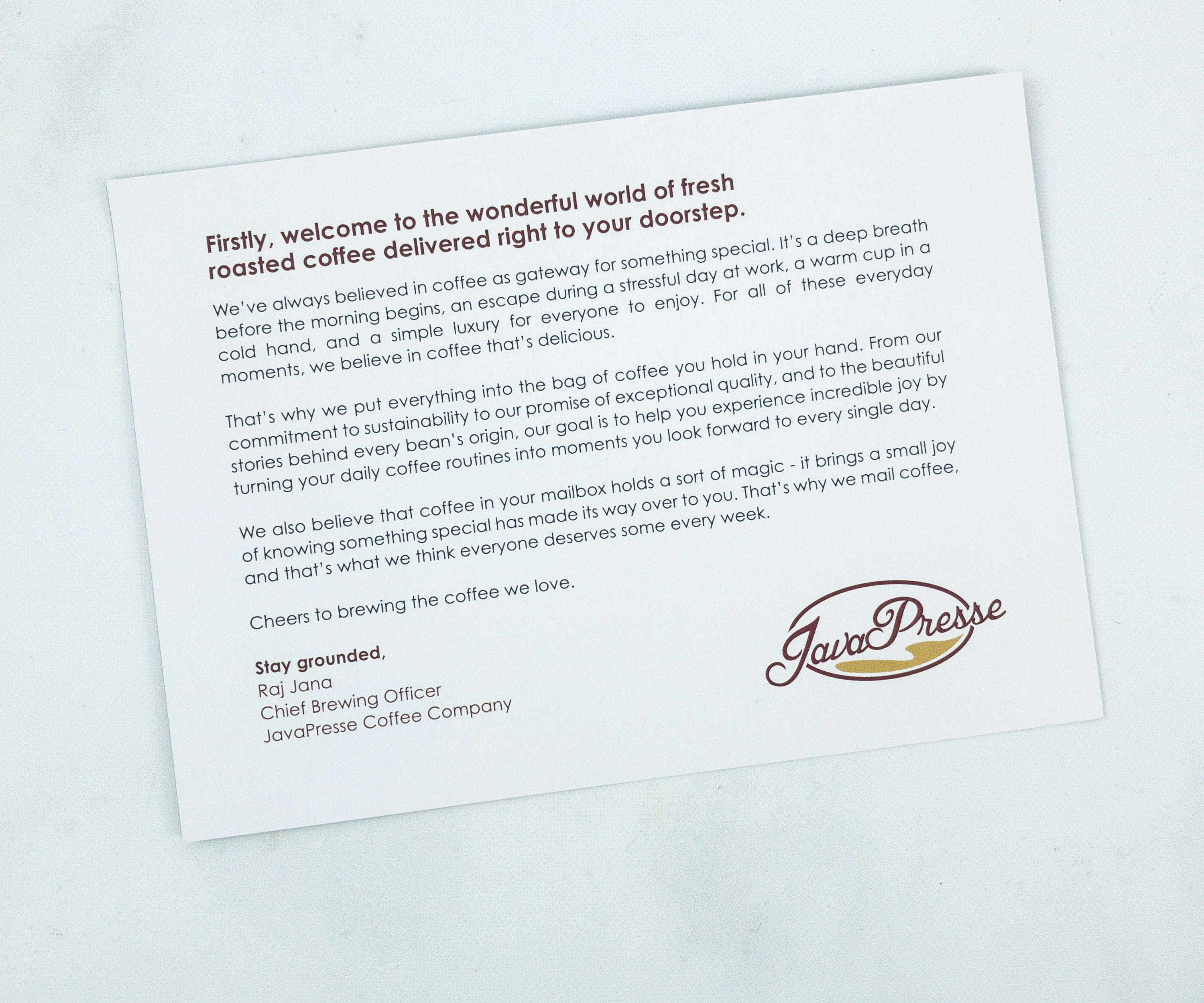 There's a welcome letter from Raj Jana, the Java Presse Coffee Co. Chief Brewing Officer.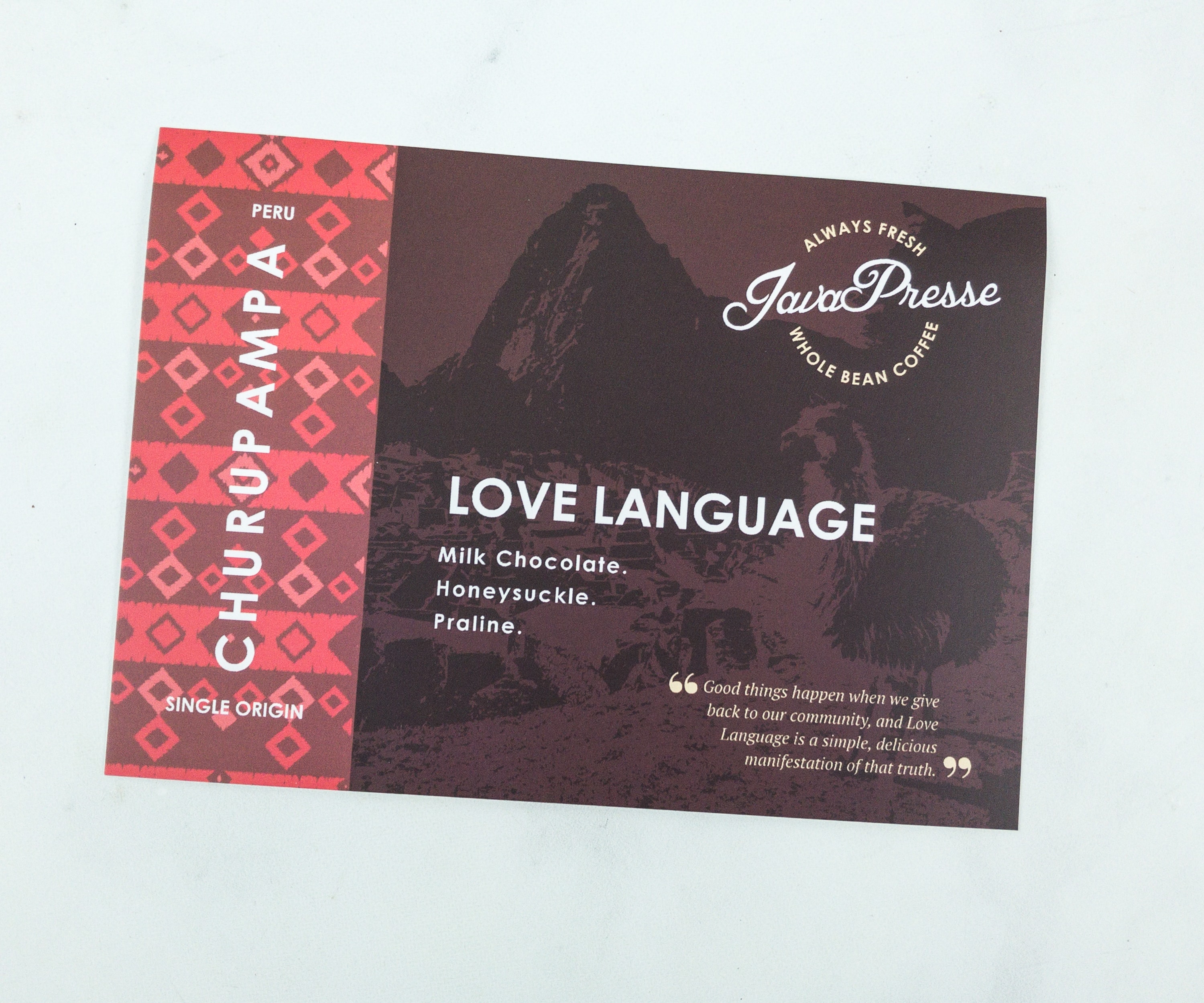 There's also an information card about this month's featured coffee, Love Language! Such an interesting name, and a perfect choice to have received for Valentine's Day.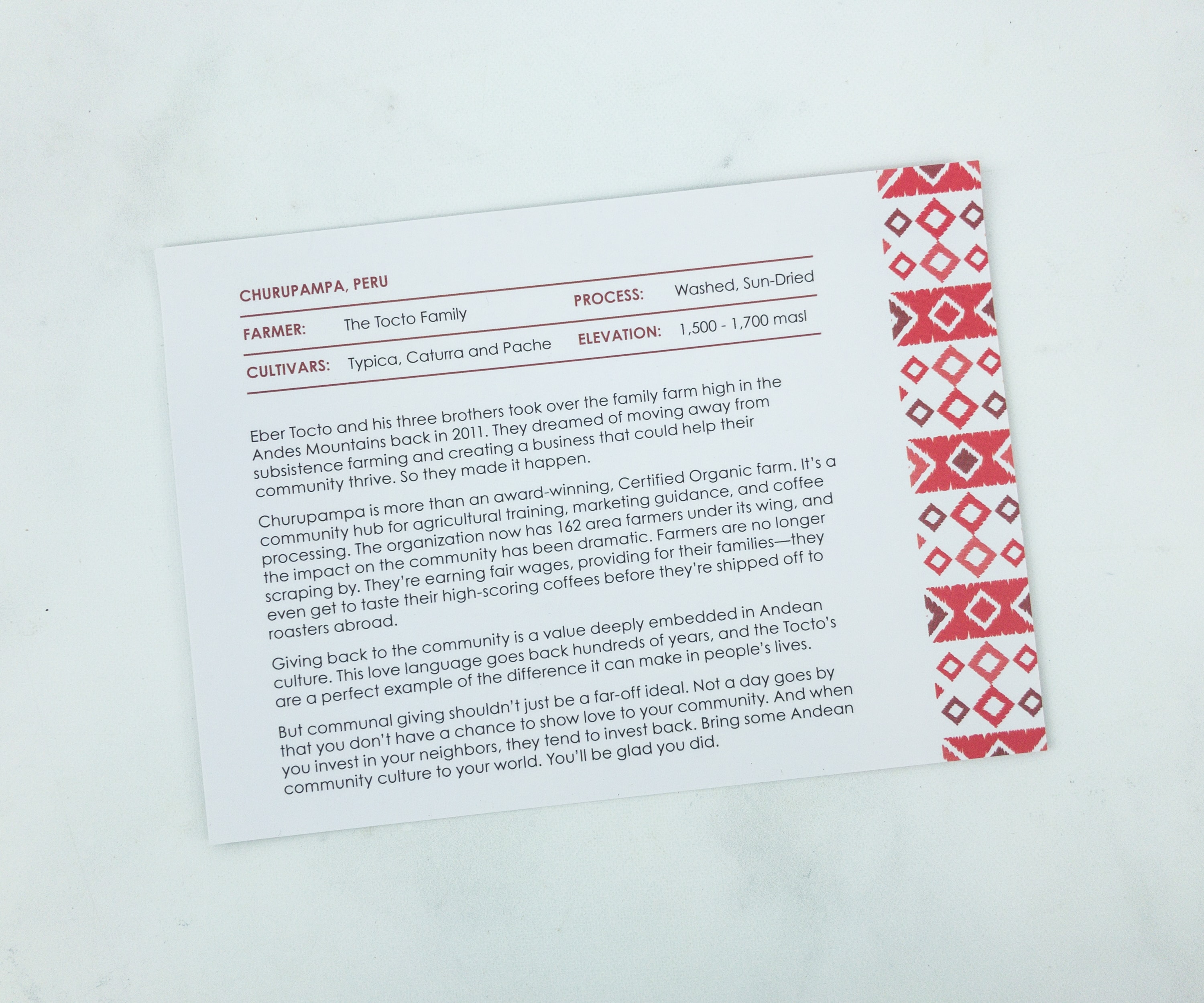 At the back of the card, there are more details about the featured coffee including its farmers, cultivars, process, and elevation.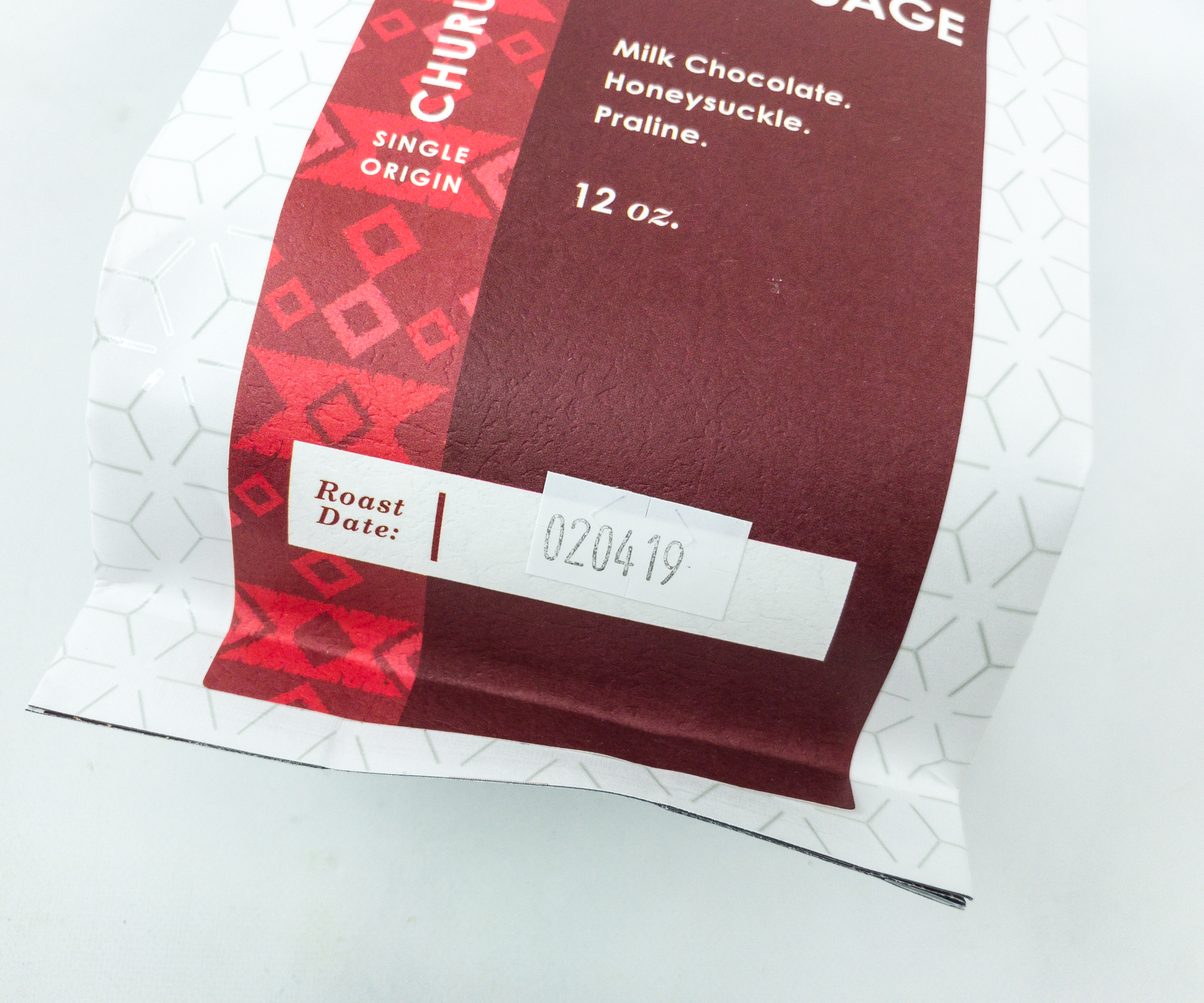 There's a roast date on the bag itself that ensures the freshness of the coffee you received.
Java Presse Love Language Single Origin ($20) Coffee from Peru is known to be vibrant, and Love Language isn't an exception. The peculiar name is meant to capture the Peruvian spirit of giving back to the community. They offer this coffee as a tribute to that beautiful mindset.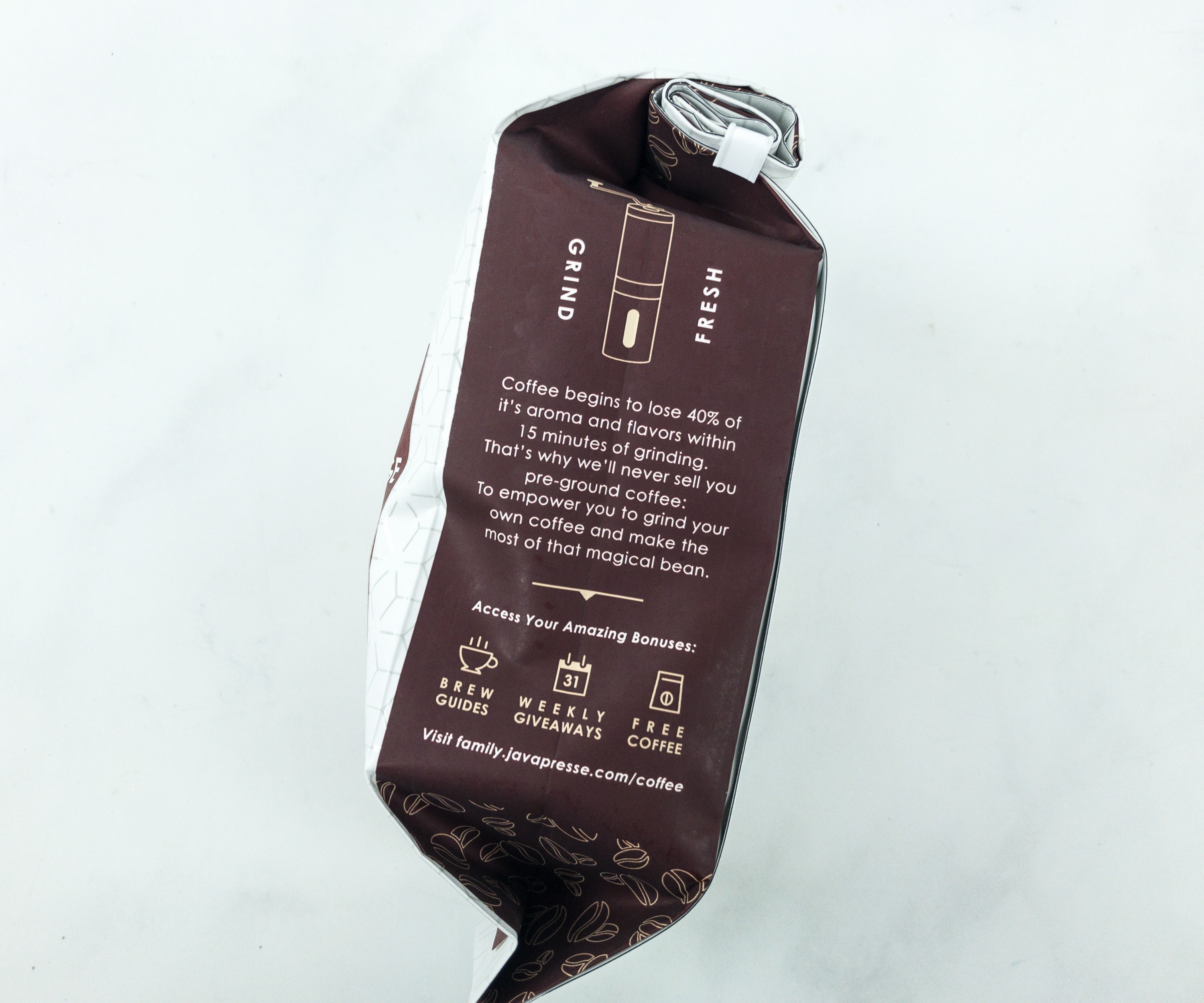 There's a reason why Java Presse only sends fresh coffee beans!
Coffee begins to lose 40% of its aroma and flavors within 15 minutes of grinding. That's why we'll never sell you pre-ground coffee: To empower you to grind your own coffee and make the most of that magical bean.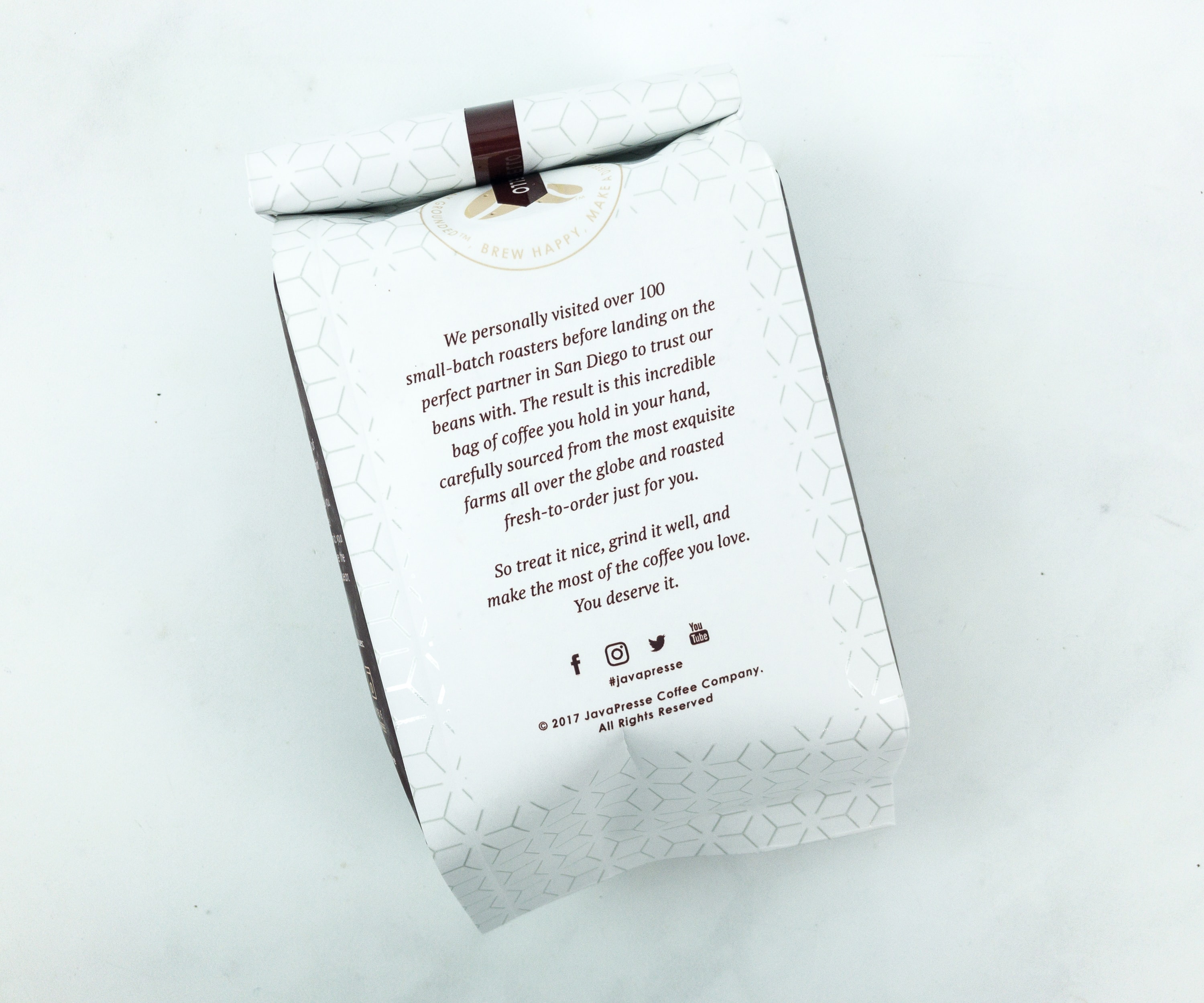 Java Presse's partner roaster is based in San Diego. The packaging also indicates the social media handles of Java Presse.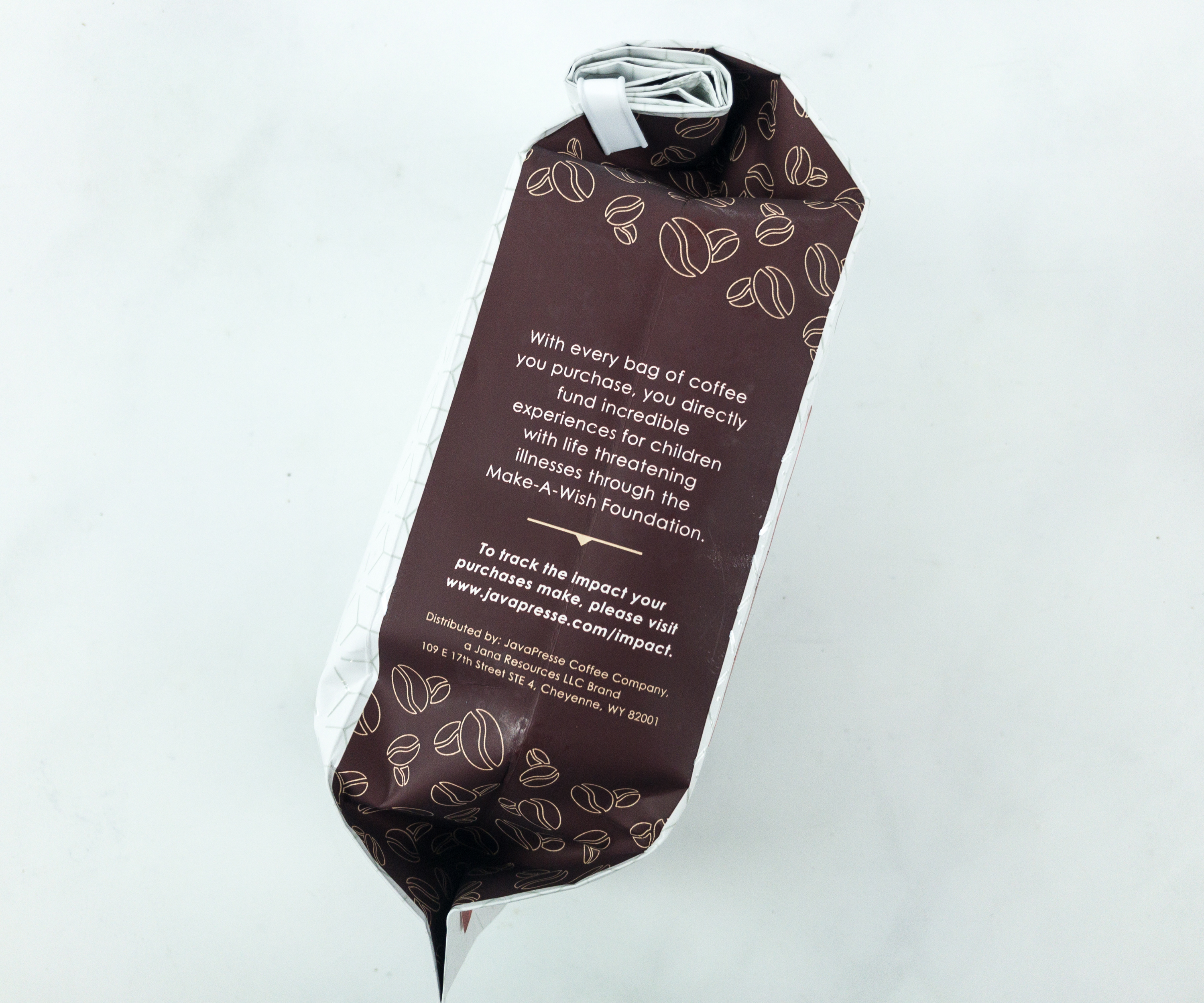 Aside from providing fresh coffee beans, this subscription notably supports Make-A-Wish foundation.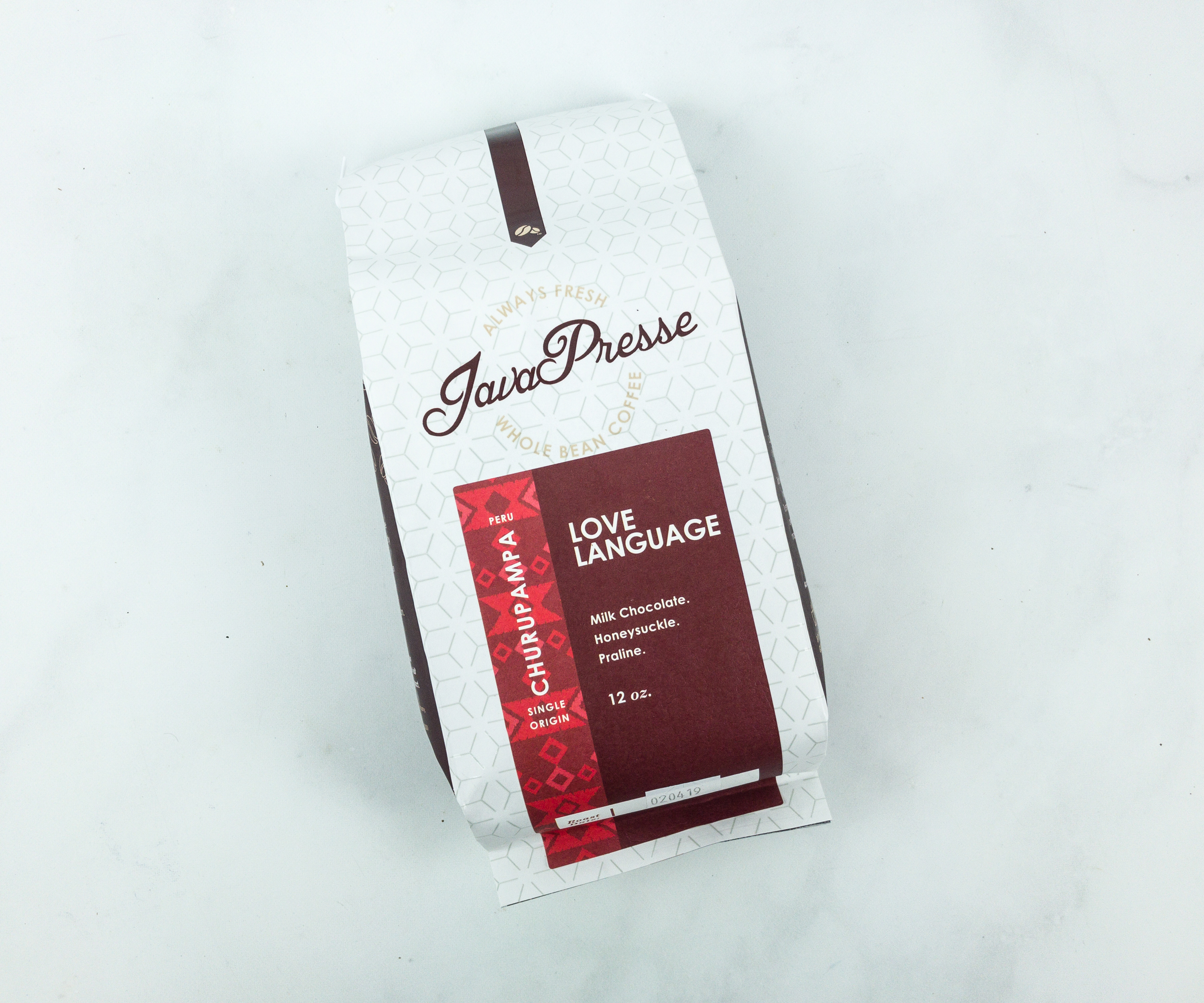 The packaging provides tasting notes and lists the origin of the beans. This is a single origin bag from Churupampa, Peru. It's a 12 oz bag of whole beans.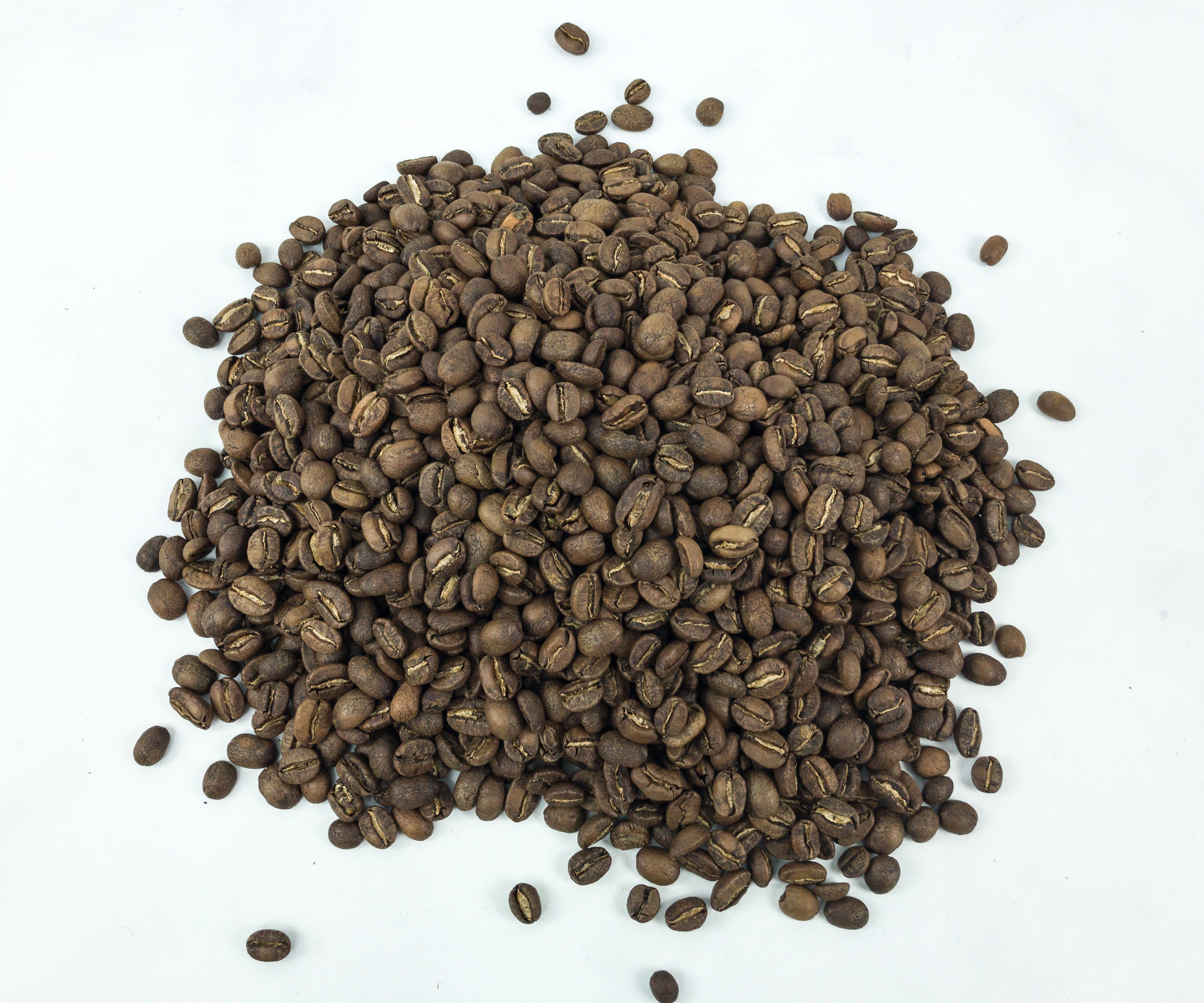 Look at all these wonderful beans!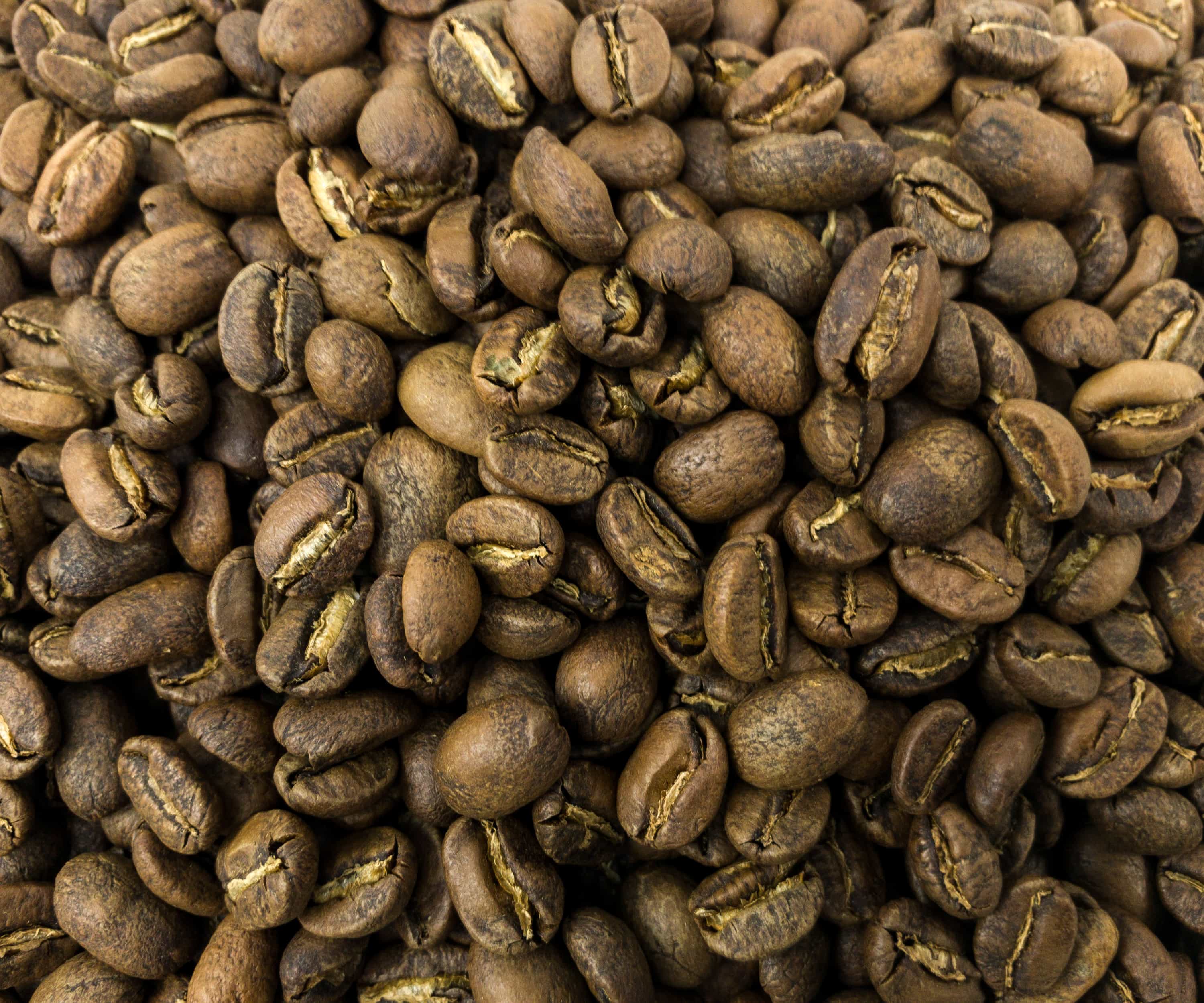 Each bean is perfectly roasted. This coffee has a very sweet and delicate profile, so the beans have a lighter roast to preserve the floral notes.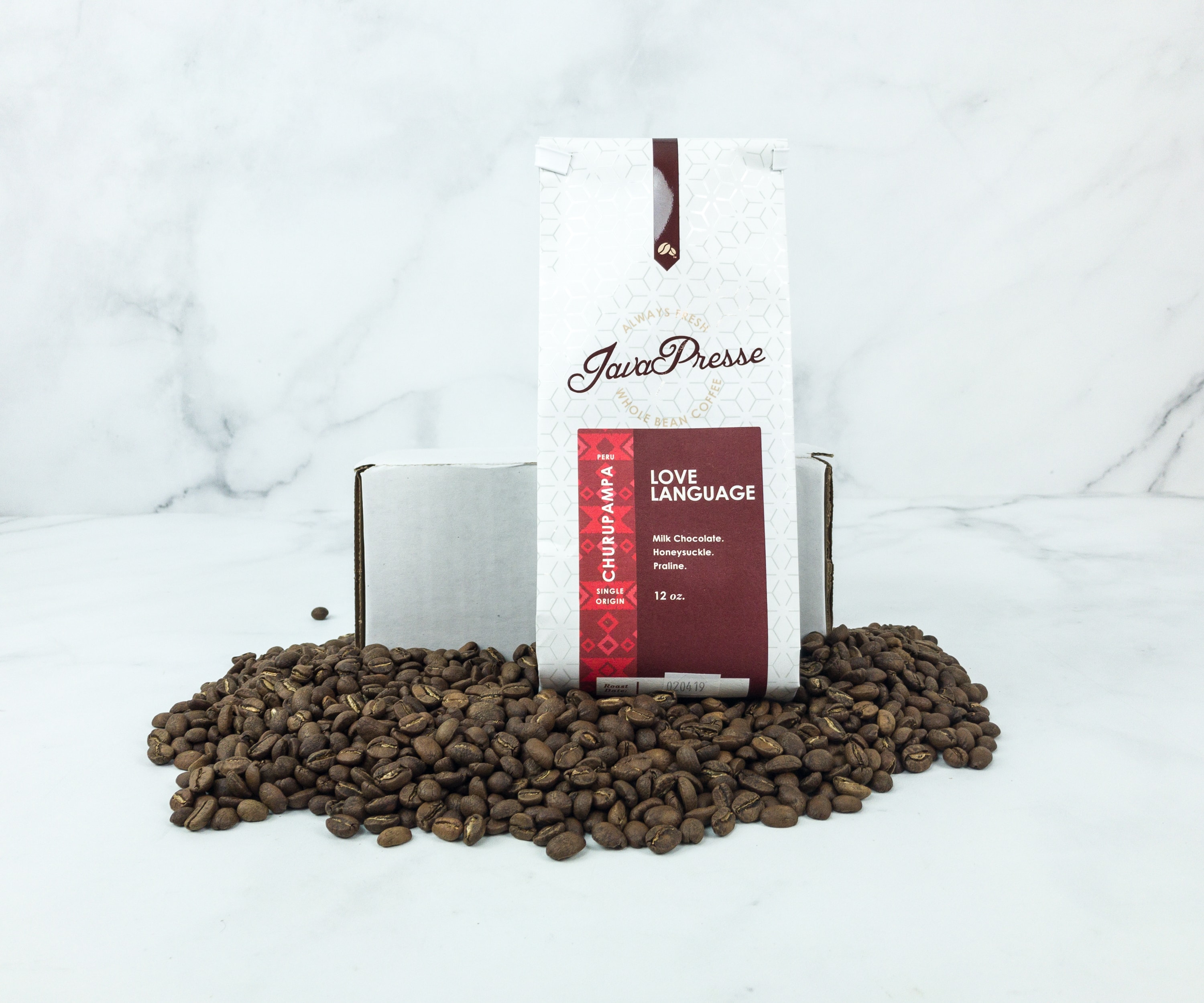 The aroma is so wonderful, I wish you could smell them through the screen!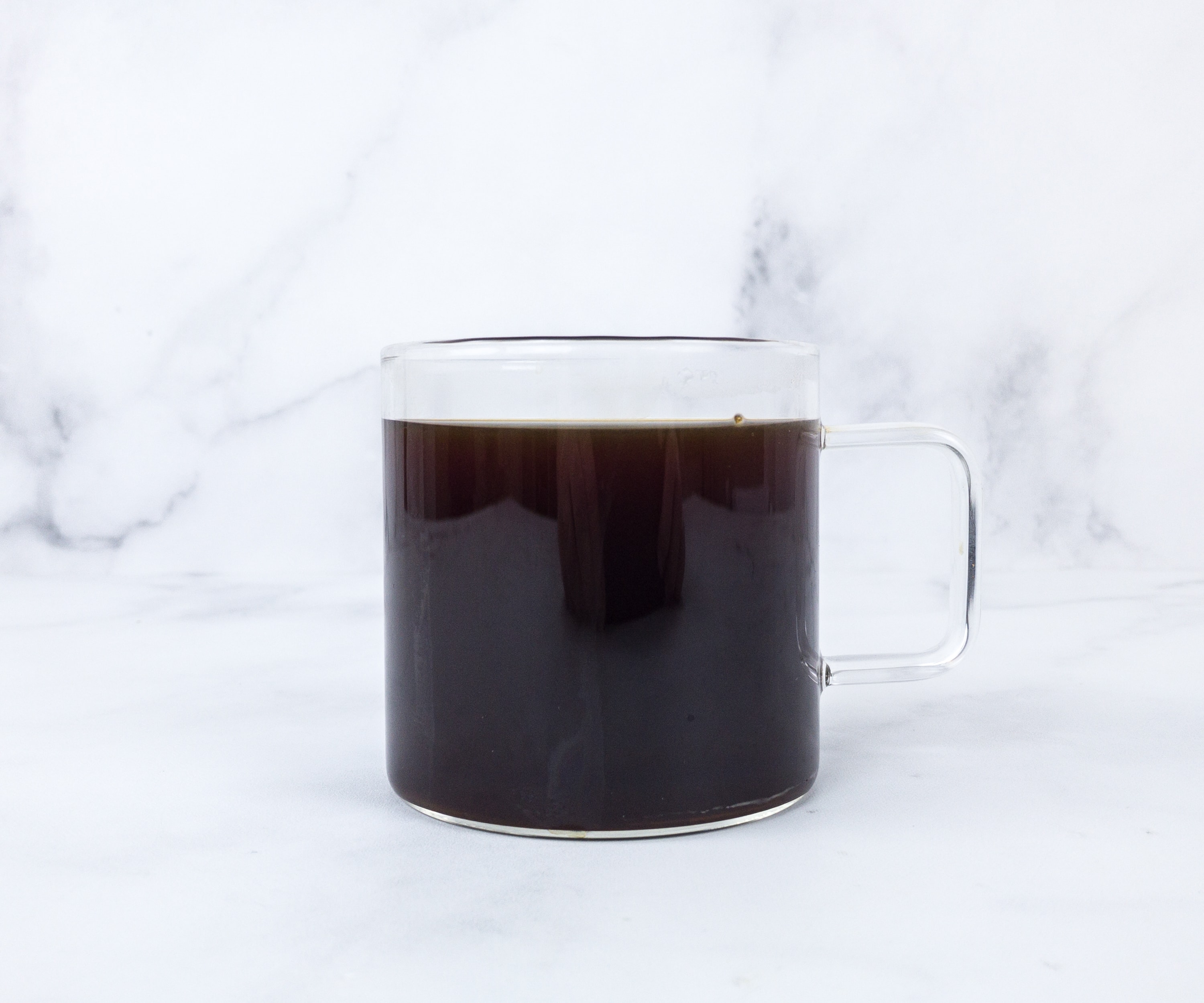 The coffee brewed up surprisingly dark, despite the pale color of the beans. The brew had a nice body, but with a bit of a yerba mate or tea-like quality to it.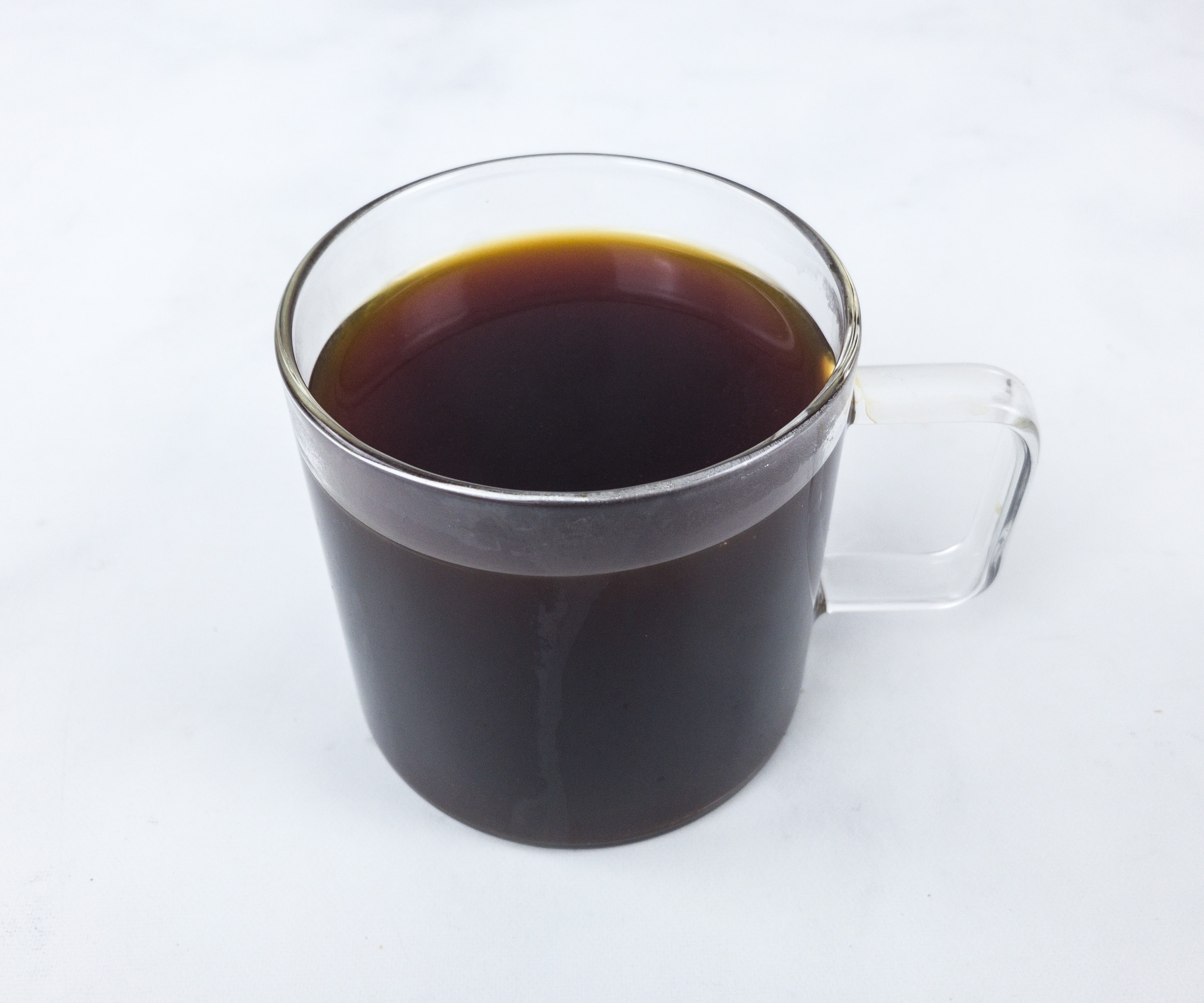 You can see a bit of tawniness where the light can pass through the coffee. The tasting notes were right on. It had a nice, approachable milk-chocolate base, with floral and candied sweetness and a bit of unctuous nuttiness layered on. A bit of acidity gave it a lively mouthfeel. Though this isn't the bold cup I look for in my daily brew, I loved it as a sweet Valentine's treat!
Java Presse knows me too well. I'm a sucker for interesting flavor combos, and this coffee offered a nice diversion from the everyday. It's fun trying out different kinds of coffee every month through this subscription. The coffee beans are always freshly roasted to bring out the best in the flavor profile. If you know someone whose love language is coffee, this subscription would make a great gift!
What do you think of this month's box?
Visit Java Presse Coffee Of The Month Club to subscribe or find out more!