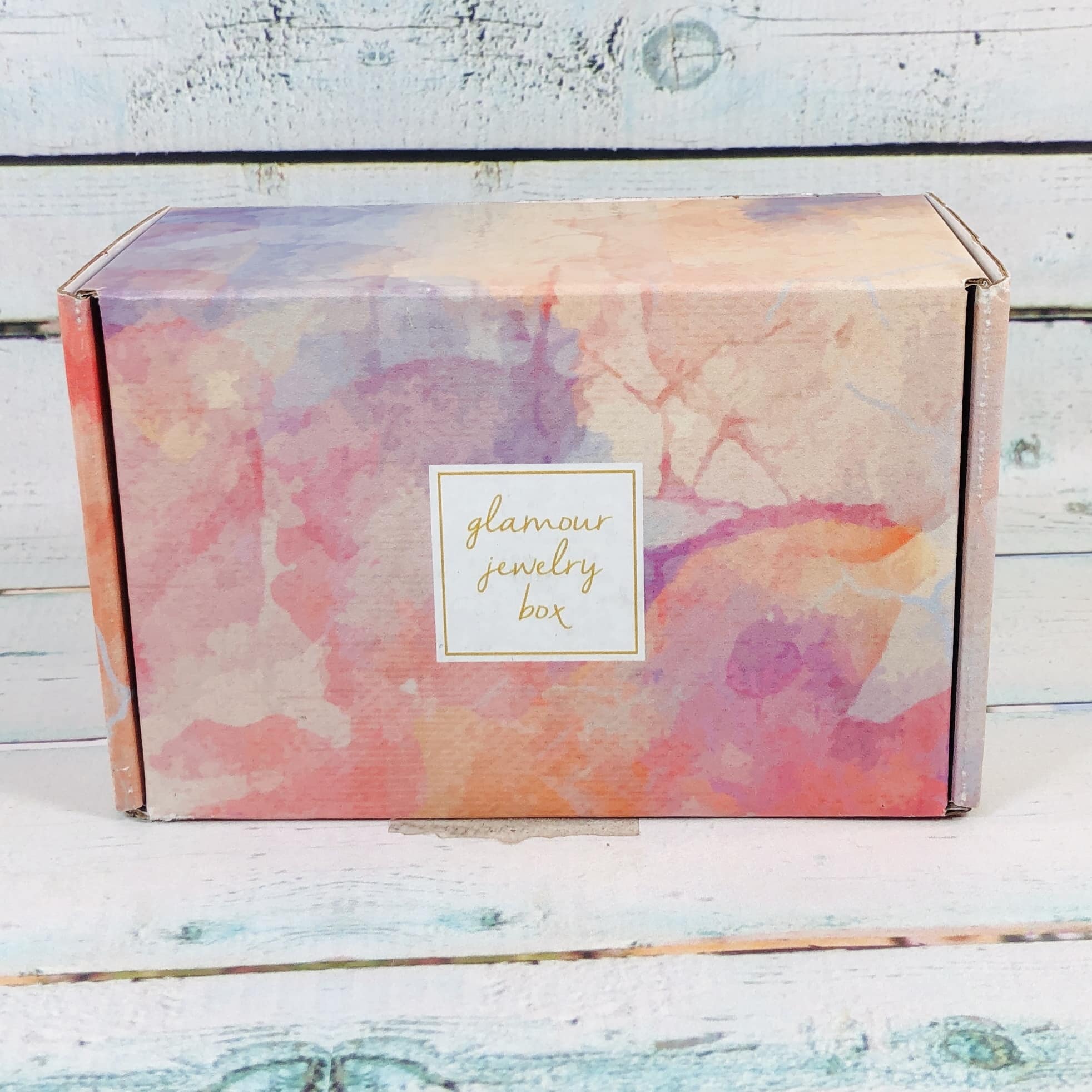 Glamour Jewelry Box is a monthly subscription box that sends 3 trendy jewelry pieces every month. Items sent may include necklaces, rings, bracelets, or earrings, and all for you to keep! Monthly boxes are $29.95.
3 trendy boutique jewelry pieces every month
Retail Value $75+ in every Glamour Jewelry Box!!!
Items include necklaces, bracelets, earrings, or rings
The ideal gift for the next birthday, anniversary, graduation, holiday or just because!
DEAL: Get 10% off your first box! Use coupon code CJ10.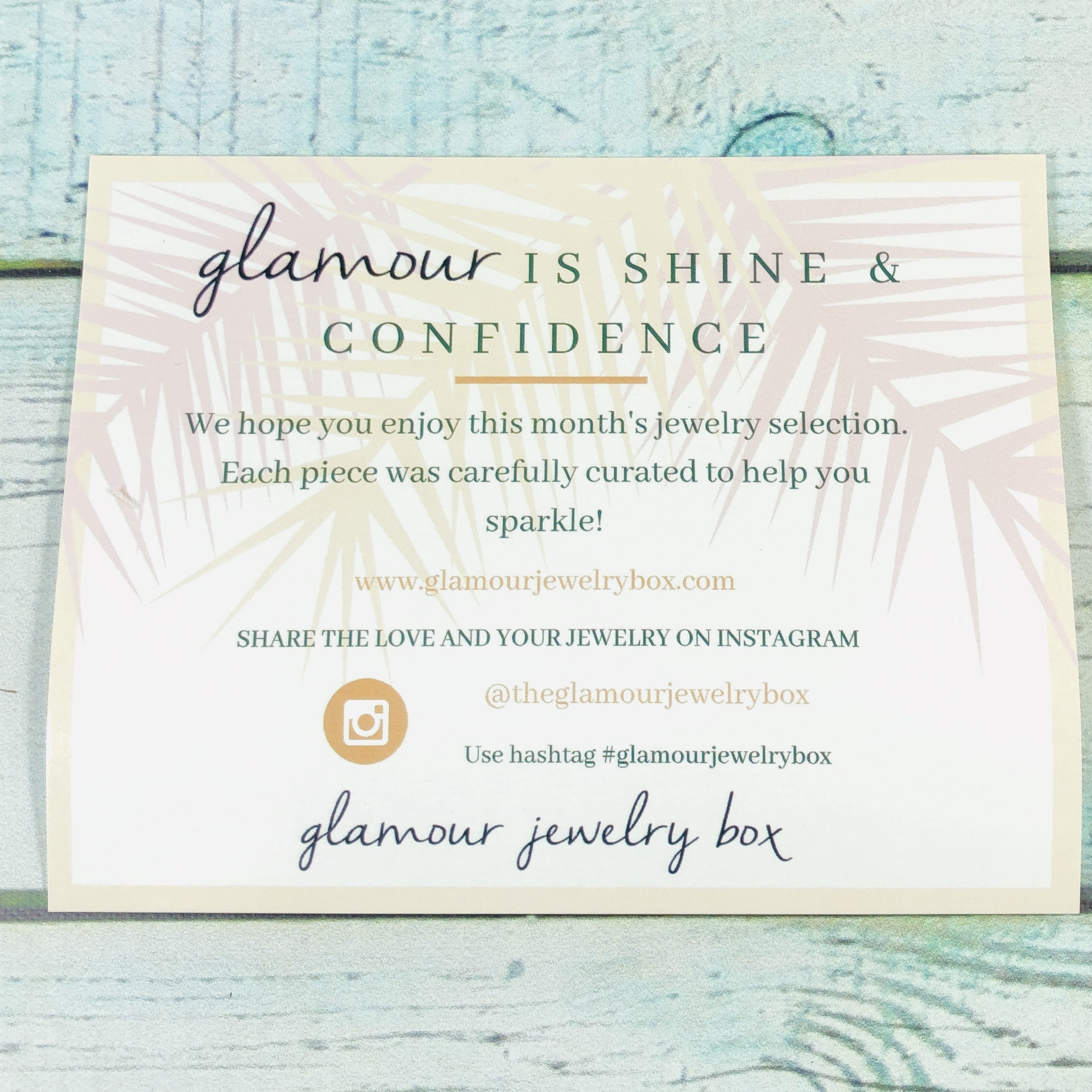 I received a card which directed me to the Glamour Jewelry Box Instagram page.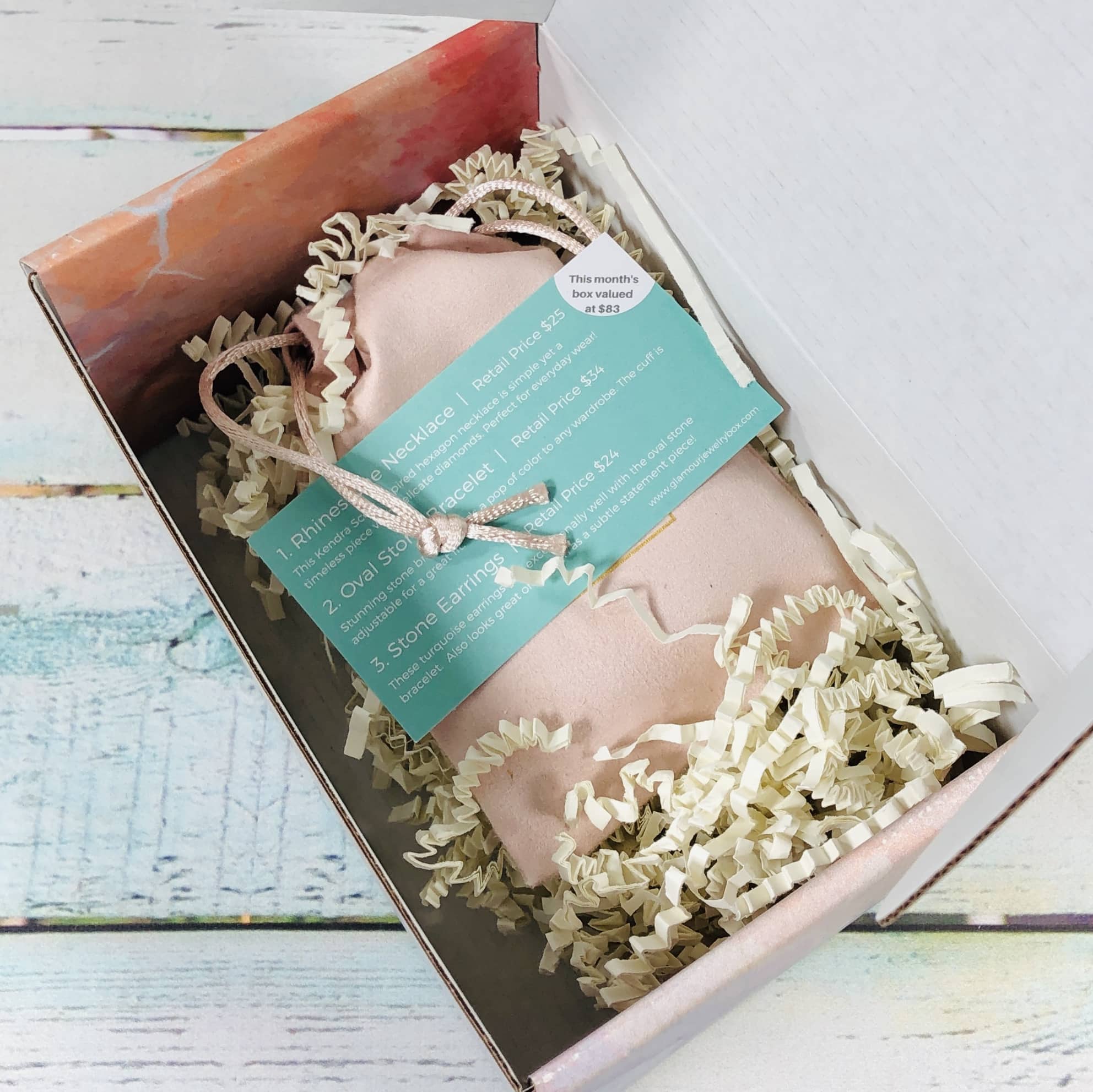 My items were placed in a soft fabric pouch that was snuggled on a bed of white paper squiggles.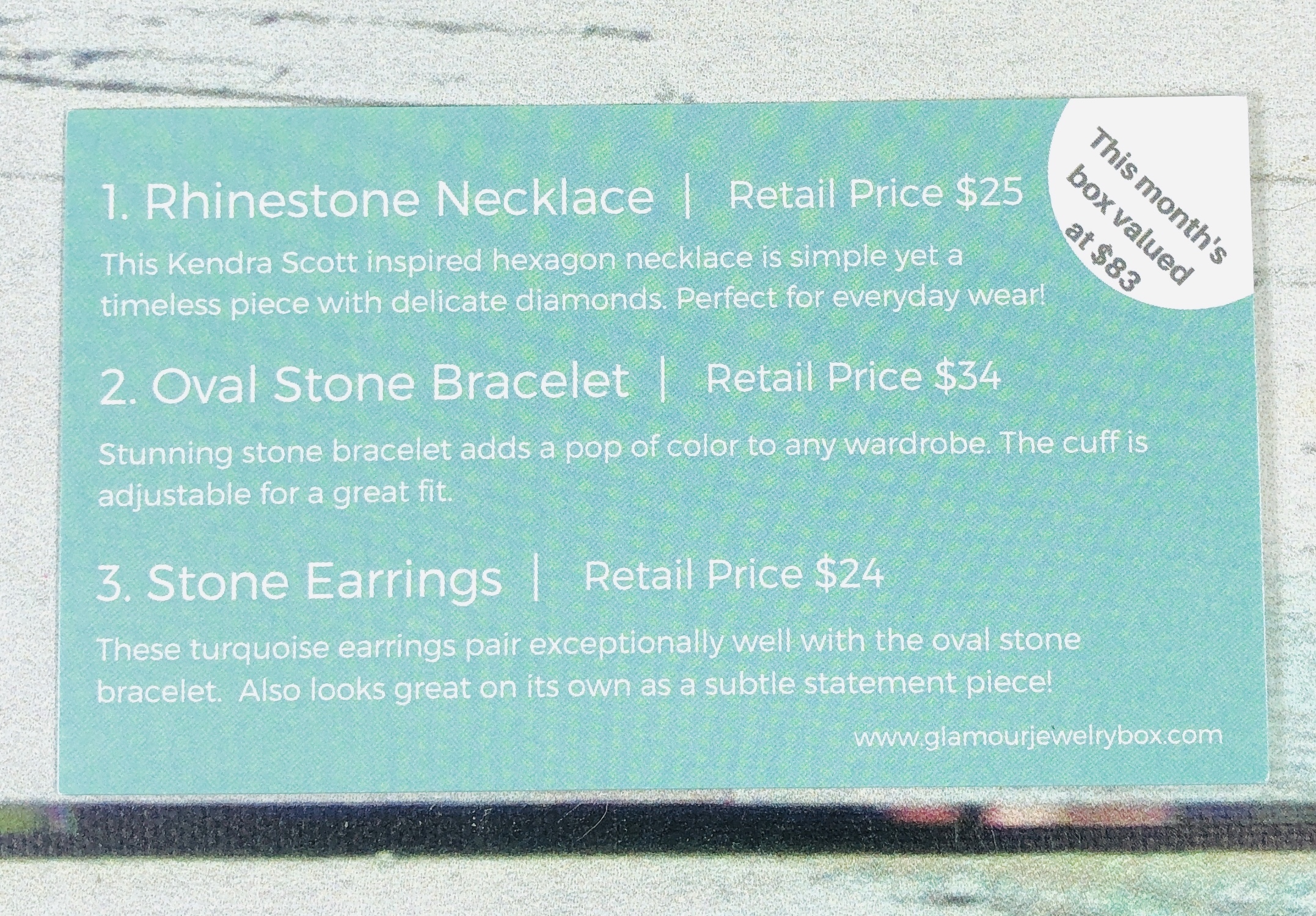 This is the first time I have received a card describing my box and its contents. Please keep in mind that the values are given by Glamour Jewelry Box and I cannot find them in their online shop, although they do have a few items available there.
Hmm, I wonder what will be inside?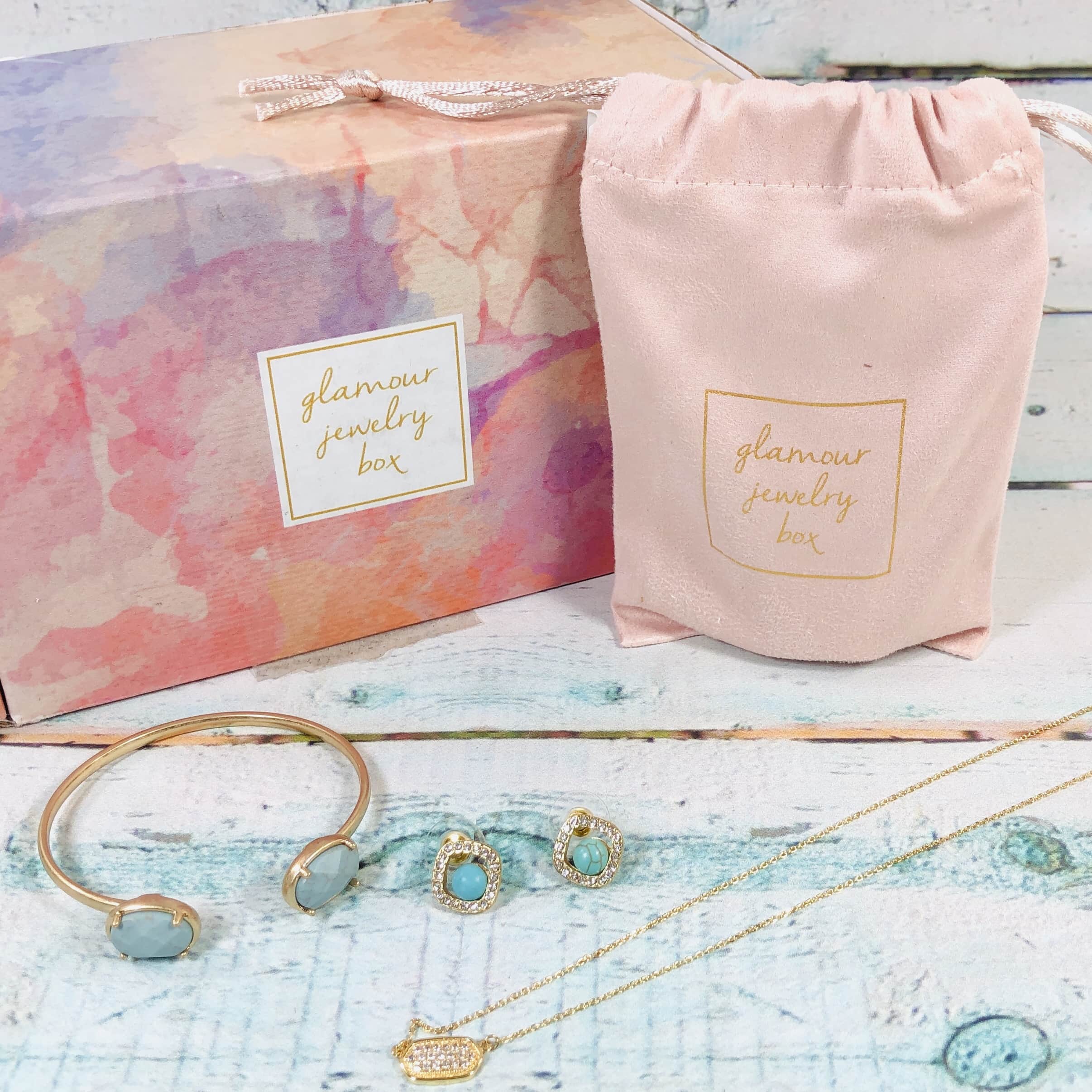 Everything in my box!
Oval Stone Bracelet ($34) has a gold-tone slim open cuff that slips over the wrist. There are two faceted "stones" on each end. The bangle itself has an antique look and I would call the stones opaque blue with a bit of a marbled look running through it.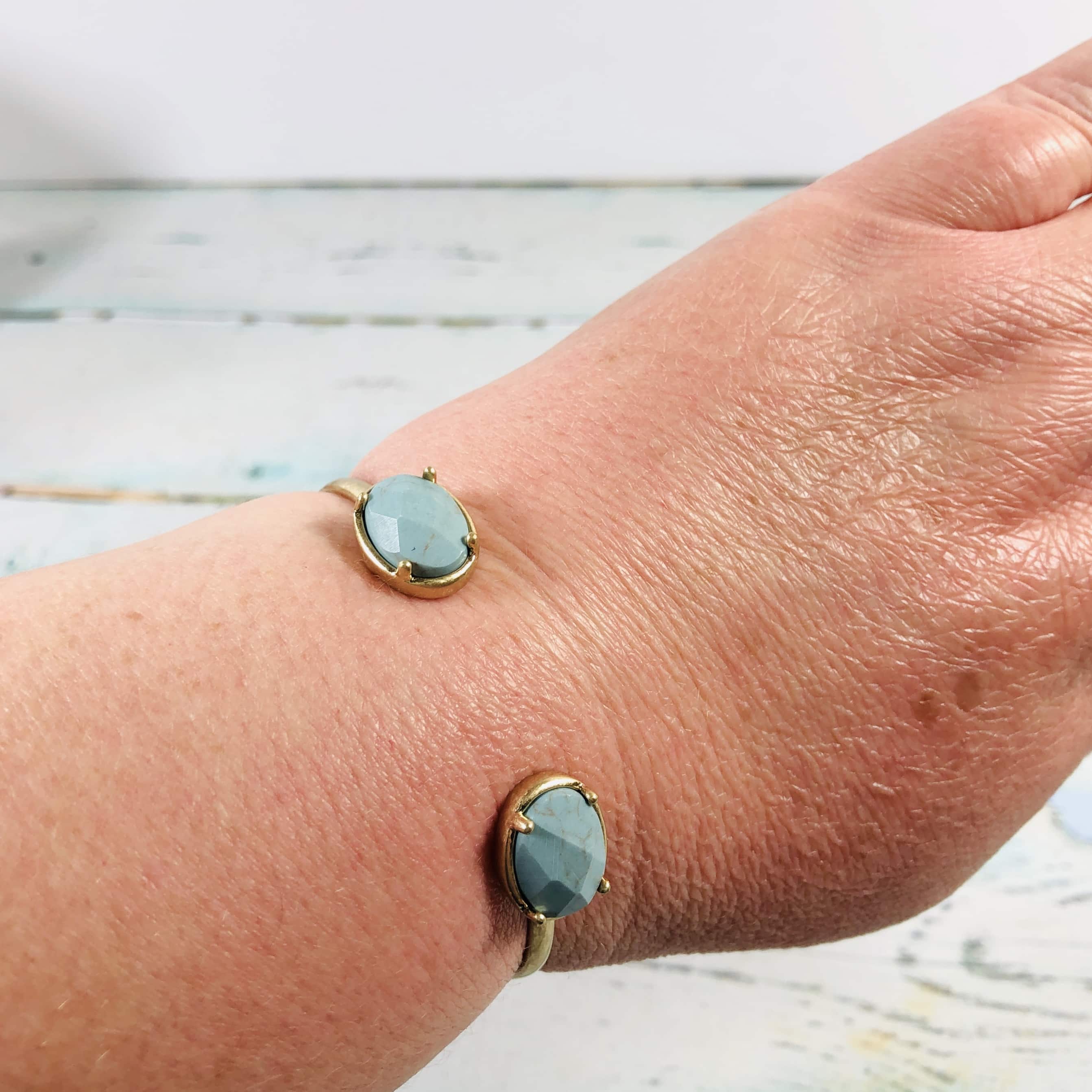 Unfortunately, it doesn't fit my plus-sized wrist but I later discovered it is adjustable to a certain extent so all is good!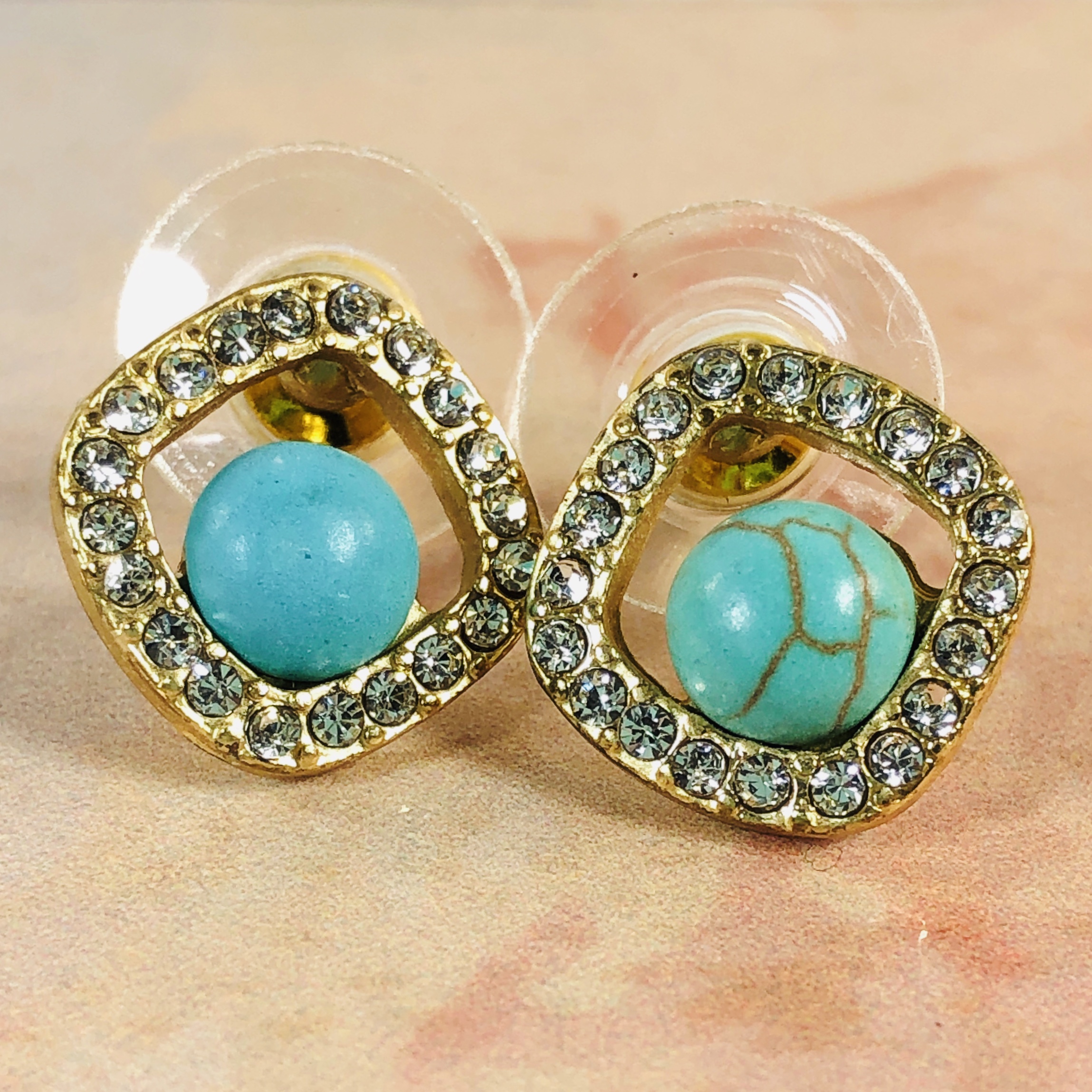 Stone Stud Earrings ($24) My picture really doesn't do these earrings justice, they are incredibly sparkly and look prettier in real life!
The stones look a little mismatched and I'm not sure if that's intentional or natural variation!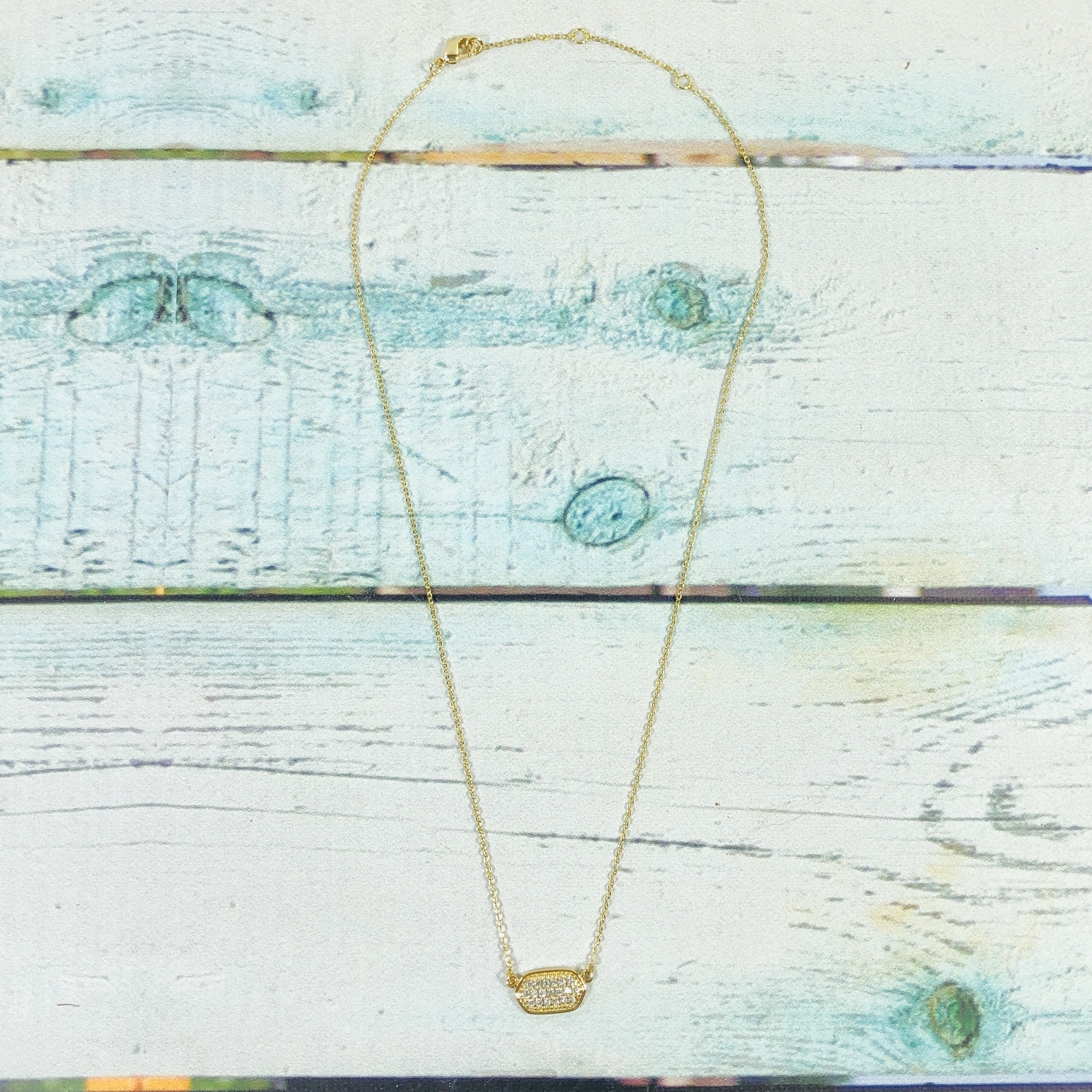 Rhinestone Necklace ($25) is inspired by Kendra Scott, a hugely popular jewelry store here in Central Texas and I am assuming it's big elsewhere too. My daughter wore it to church, and sure enough, I found a friend wearing a similar necklace, but from Kendra Scott.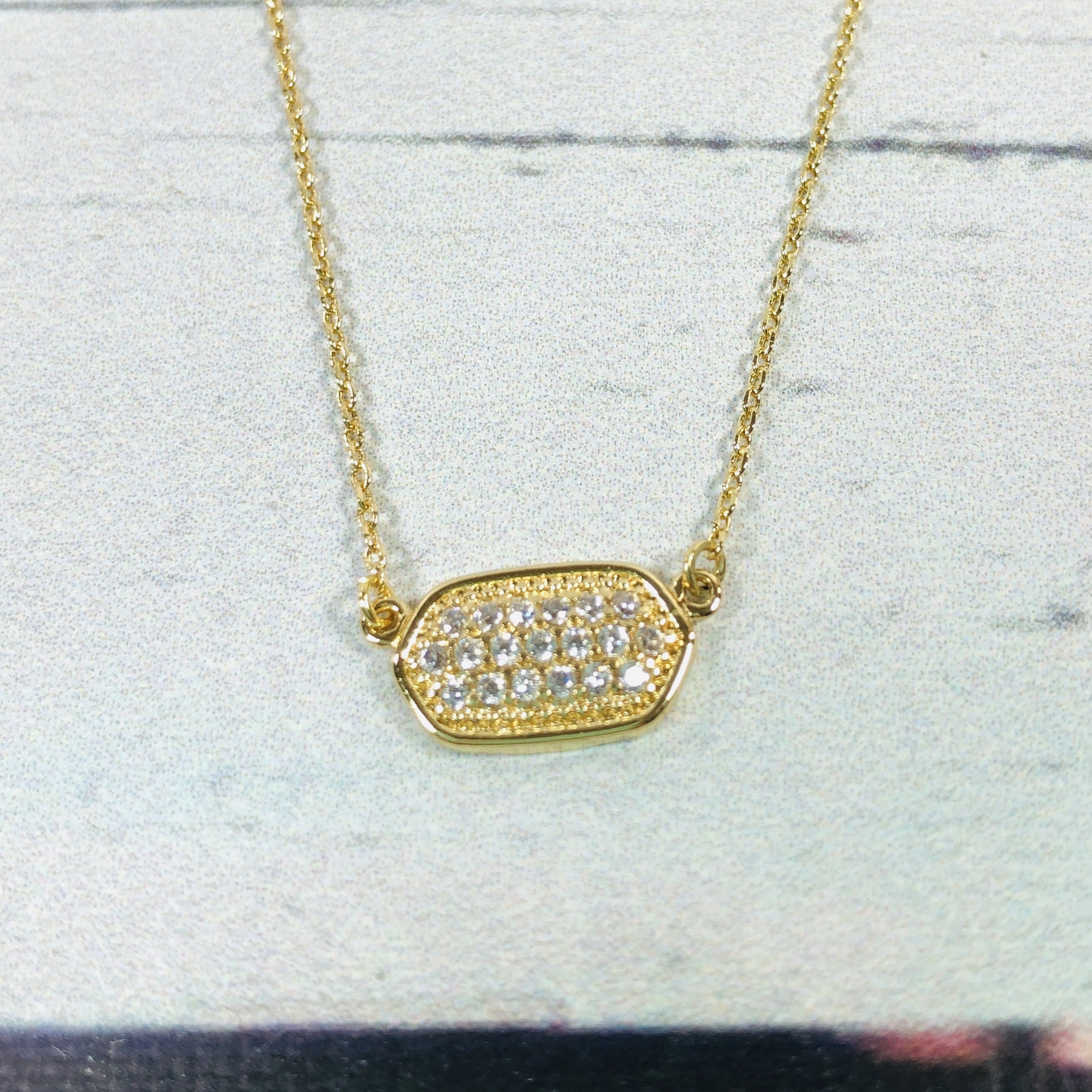 Although I would consider Kendra Scott pieces to have more of a druzy setting, this necklace has three rows of crystals instead. The necklace measures 17″ long, although there are two other places to attach the clasp in order to make it shorter. Like the earrings, it is very sparkly and absolutely beautiful, plus it can be layered for many different looks.
I am always impressed with how lovely the jewelry is from Glamour Jewelry Box! The pieces always sparkle so prettily and the chains and fittings look realistic, like real gold. Sometimes the pieces are much bolder, sometimes delicate, but always exceptional. My only complaint is that the stones in the earrings looked a little off, but maybe that's how they are supposed to look and who is going to stare at both sides of my head anyways!
Have you tried Glamour Jewelry Box yet? What do you think of this month's box?