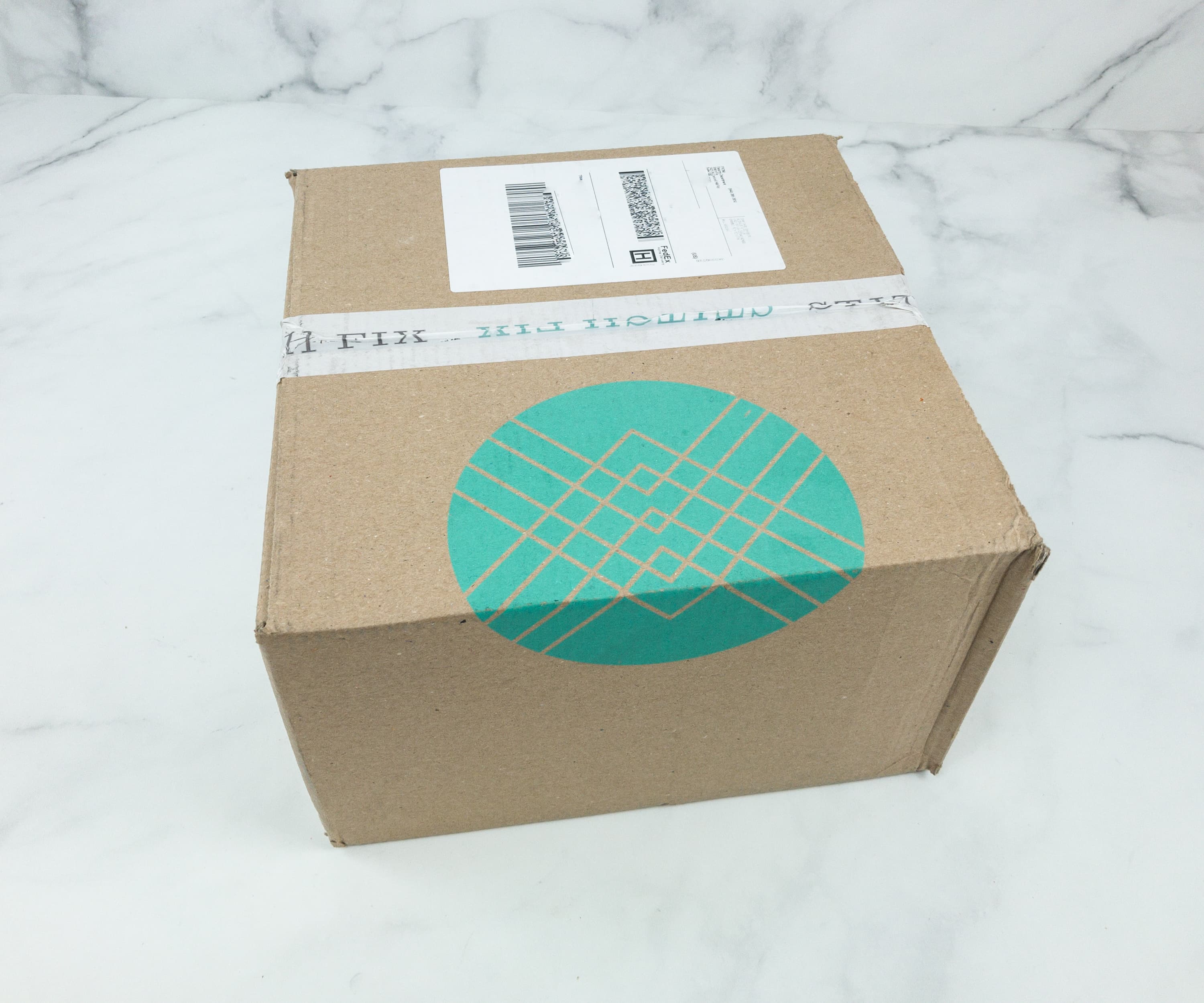 Stitch Fix is a personal styling service. Your stylist will send you 5 pieces based on your profile for you to try on at home and hopefully fall in love with. There are no coupons for Stitch Fix but if you hit the jackpot and keep everything, you save 25% on your whole fix (read below for details).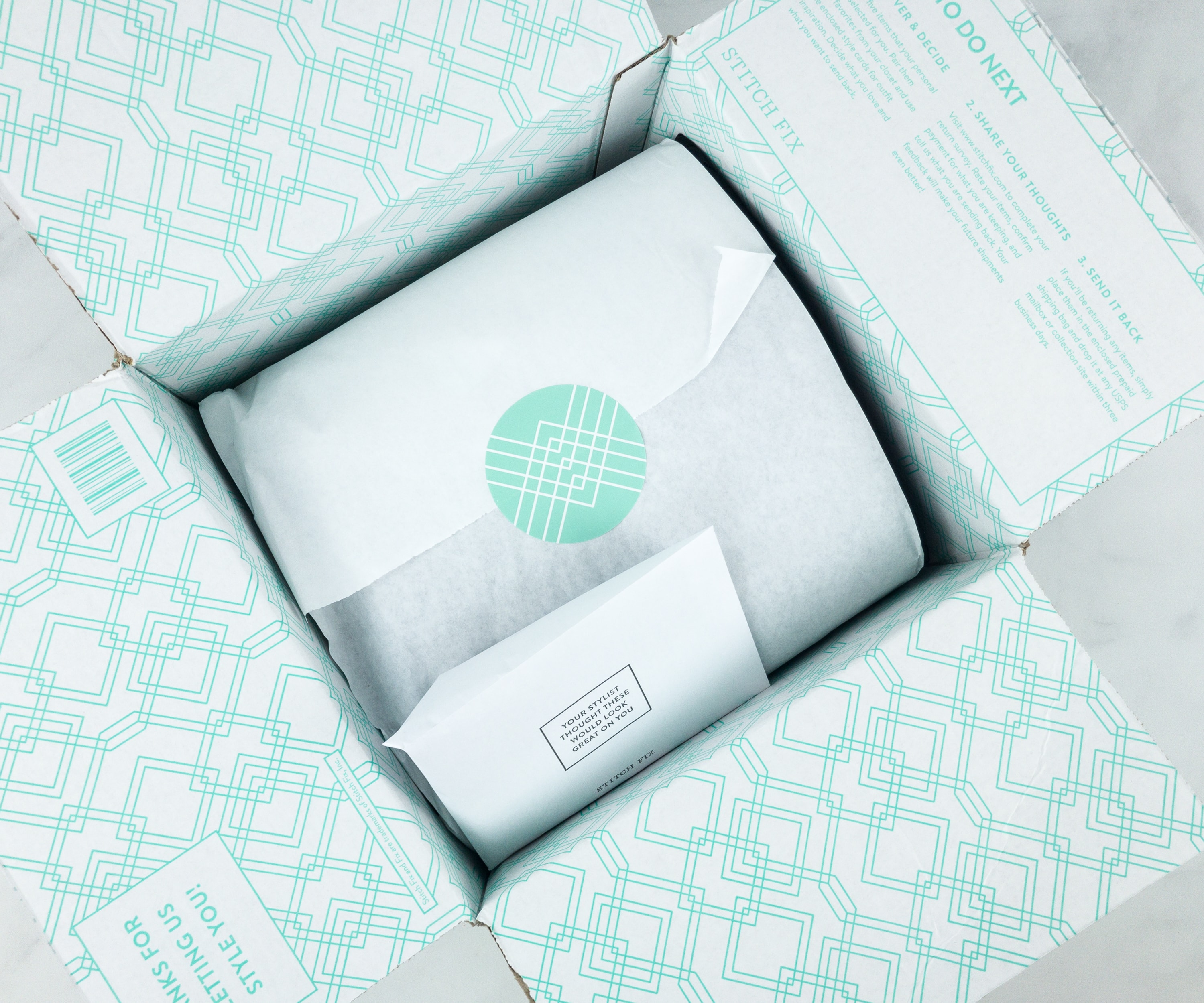 Your return mailer is tucked right into the box. The styling fee for each box is $20, and shipping is free both ways. I put my return items out with the rest of my outgoing mail – couldn't be easier.
Here's how Stitch Fix works: fill out your style profile! This includes style, budget, what you're looking for, and you can get as detailed as you want with the notes to your stylist. It really really does help to provide notes to what you're seeking, and a Pinterest board if you have one!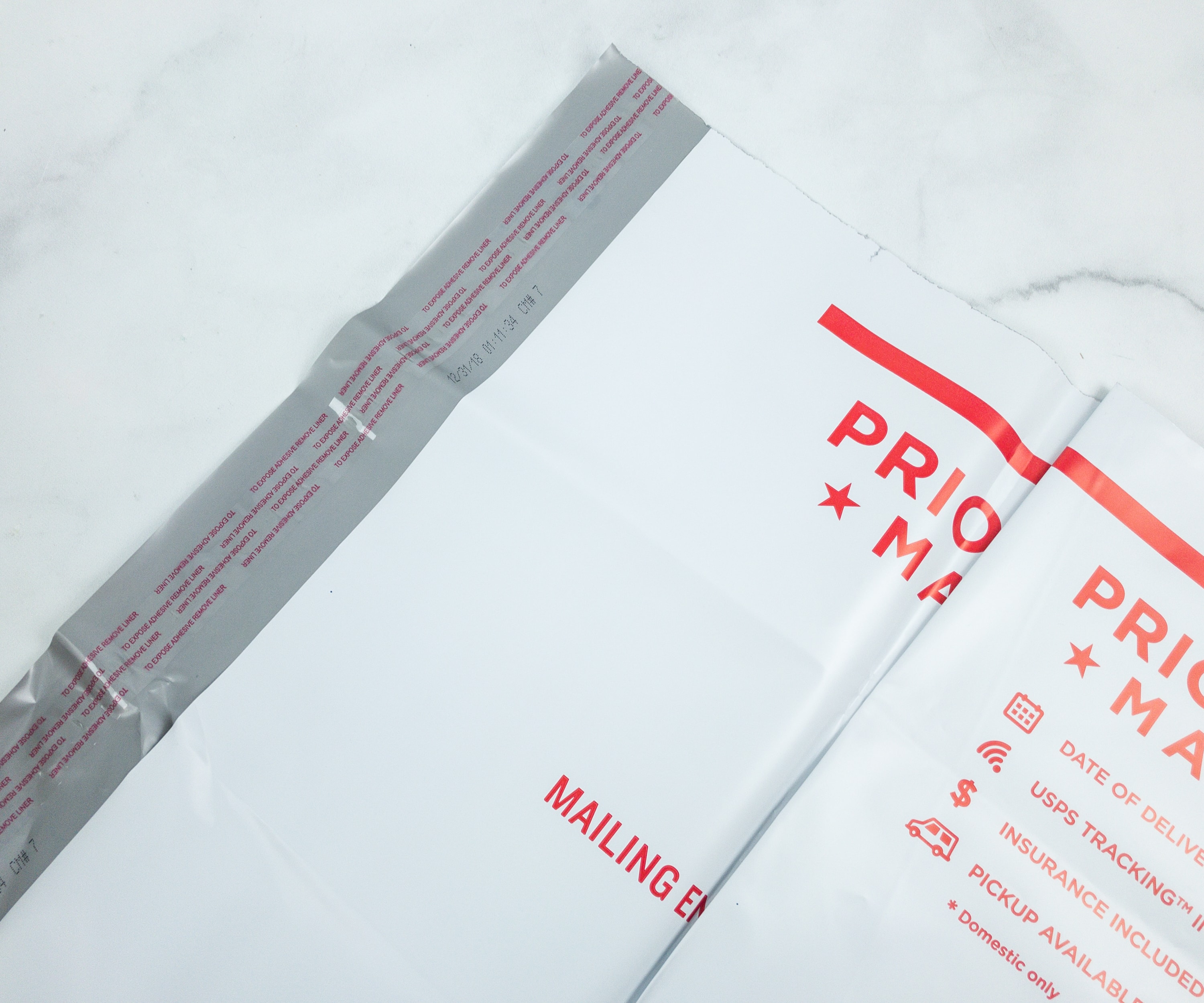 You will also receive a return envelope in the box where you can put the clothes that you don't want to keep. As long as you are in the United States, you don't have to put a stamp on it.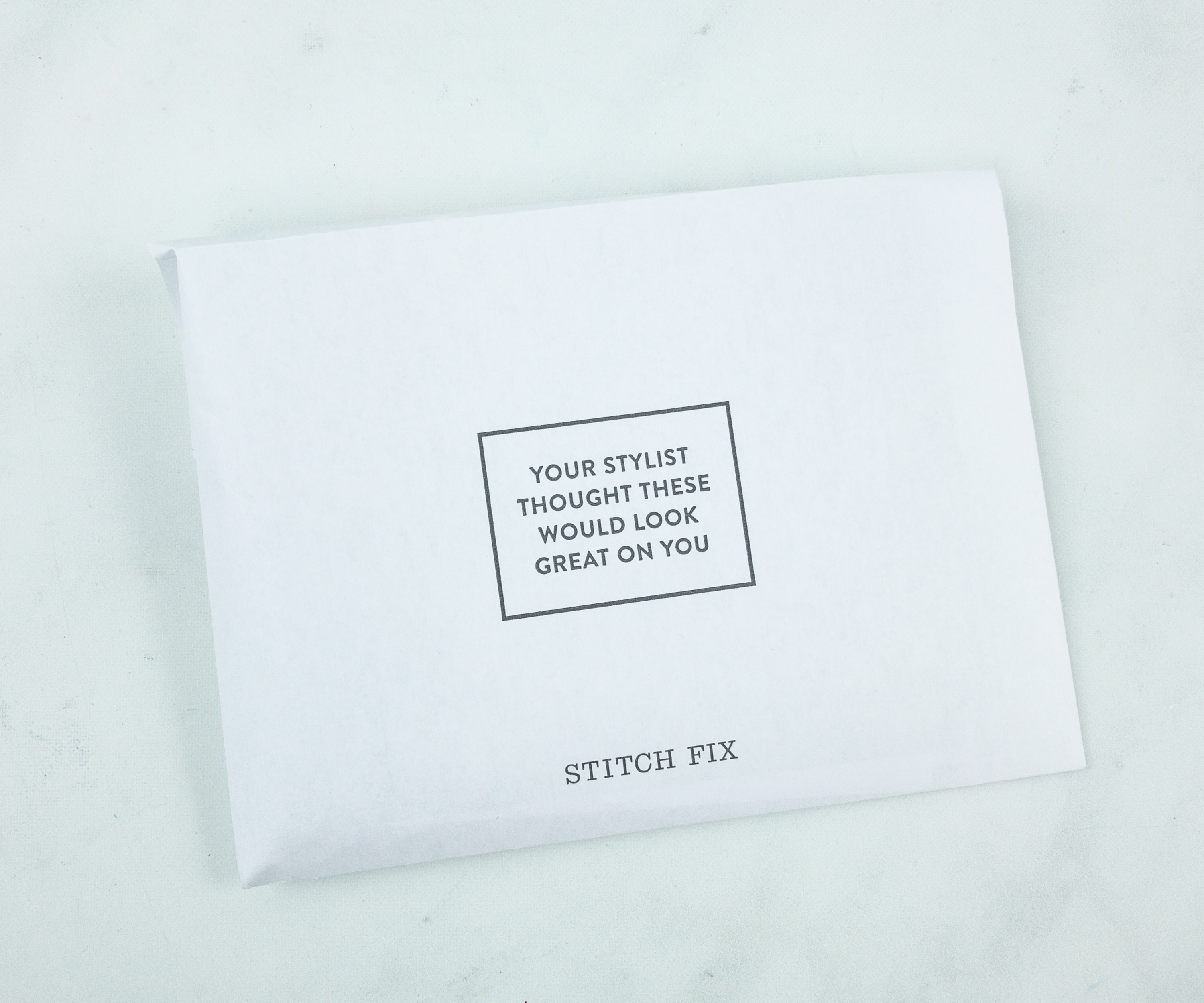 Stitch Fix has also included an envelope containing suggestions from a stylist.
Inside the envelope are a mini mag and another information card.
You will also receive a separate paper with a list of your items. You'll be charged a $20 styling fee and shipped five items to try on at home. If you keep anything your styling fee will be applied to your order, but if you don't, you will pay the $20 fee.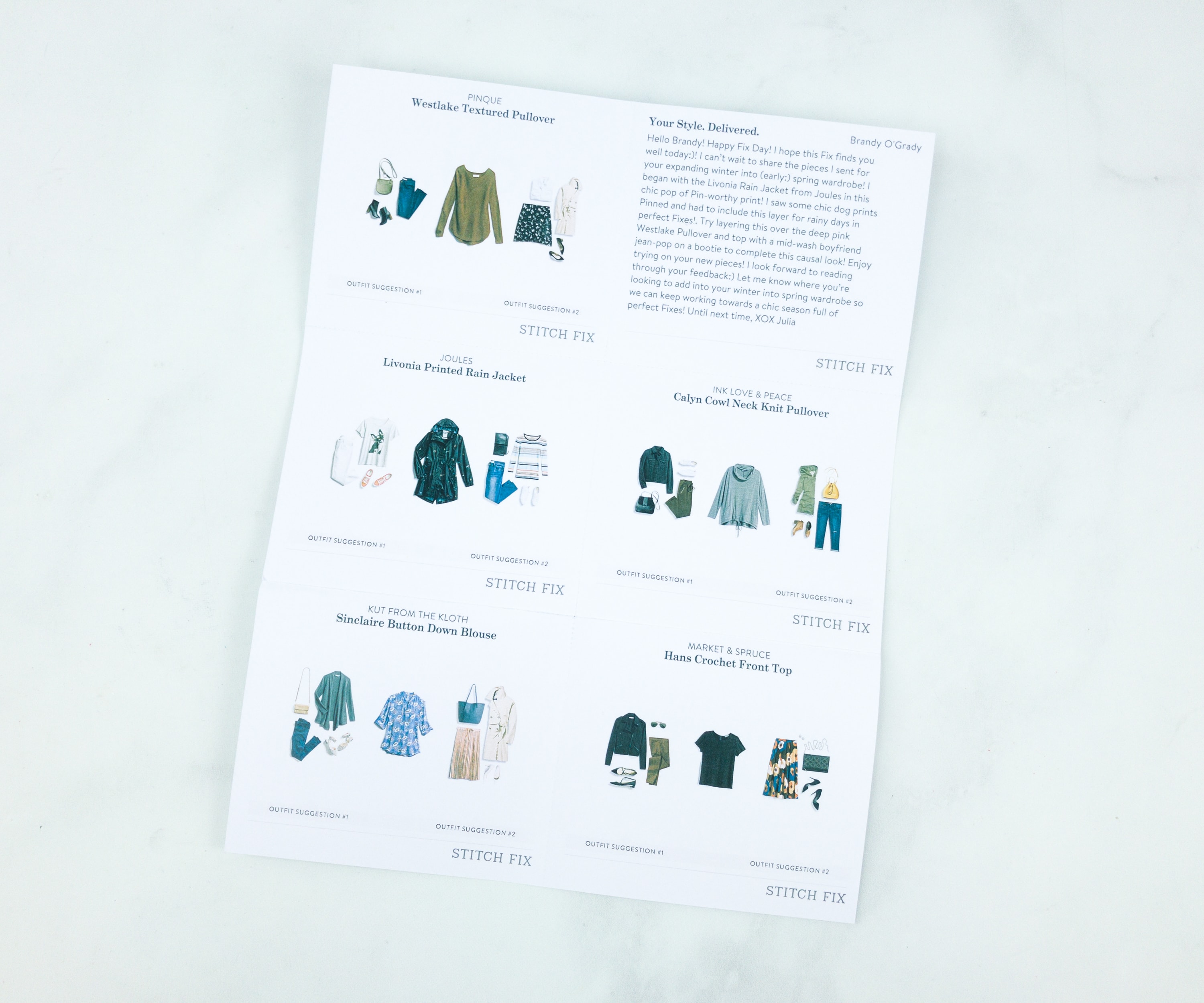 The set of styling cards has suggestions on how to wear a particular item. The styling cards have changed a bit – before they showed a dressier and less dressy version, now they're featuring multiple sets of accessories to pair with the garment, or 2 entirely different looks, but not necessarily dressed up and dressed down.
I find the styling cards very helpful. I am not a naturally good-at-fashion person and these help a LOT. Even if I don't keep the pieces I use them as inspiration – like my own personal fashion editor!
Items are always well-packaged!
The styling fee is so worth it – I never go clothes shopping anymore. I just wait for my fix! If you keep everything you get a 25% discount, so it pays off to be specific on your style profile. You will check out and get charged to your Stitch Fix account. Return the pieces you don't want in the prepaid mailer (free shipping!).
Everything in my February 2019 fix.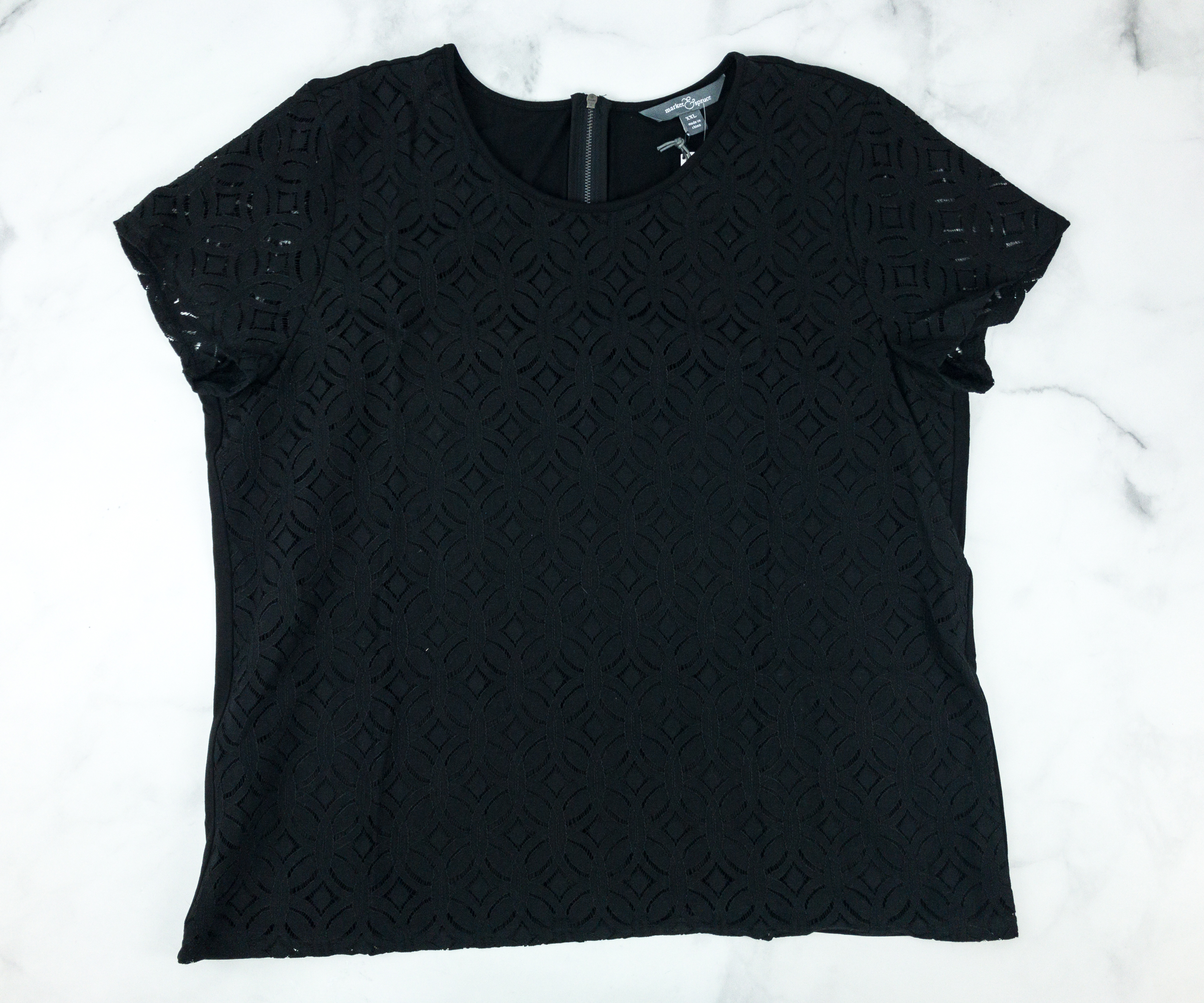 Market & Spruce Hans Crochet Front Top ($58) This black top is totally my style. I think black is very classy and can totally match with any other color and all my statement jewelry of just about any style!
The crochet has a lacy accent which updates the design.
I also adore the round neckline, short wide sleeves, and the length. I feel good in it!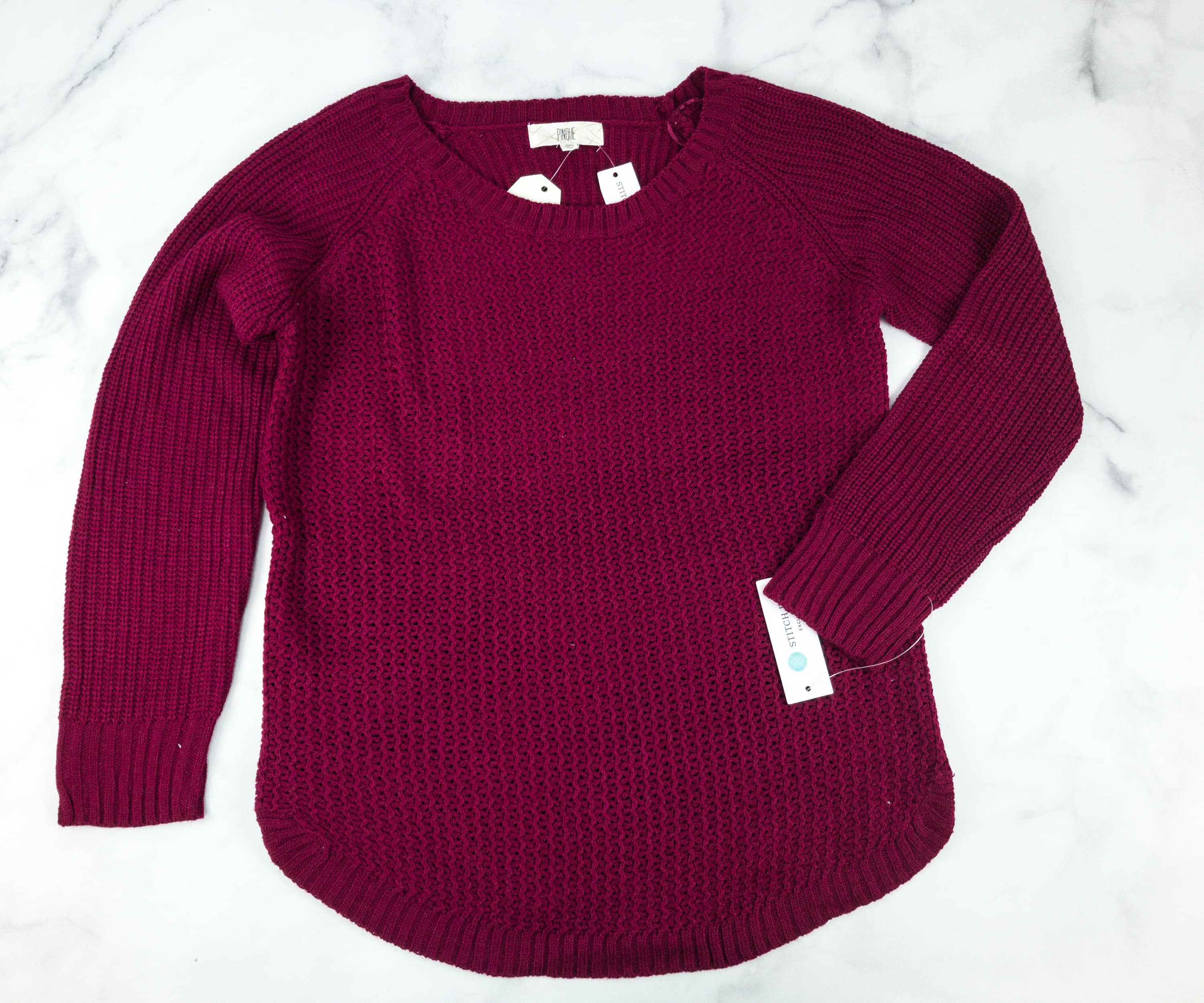 Pinque Westlake Textured Pullover ($38) This sweatshirt delivers remarkable comfort and style. It's intricately textured and the bold mauve color is also a standout.
The wide crew neck is in detail and the pattern on the seam is also pretty neat. It will look perfect on top of a collared shirt.
One thing I noticed is that the knit is a little airier compared to my usual pullovers, but I honestly think that it's still good quality.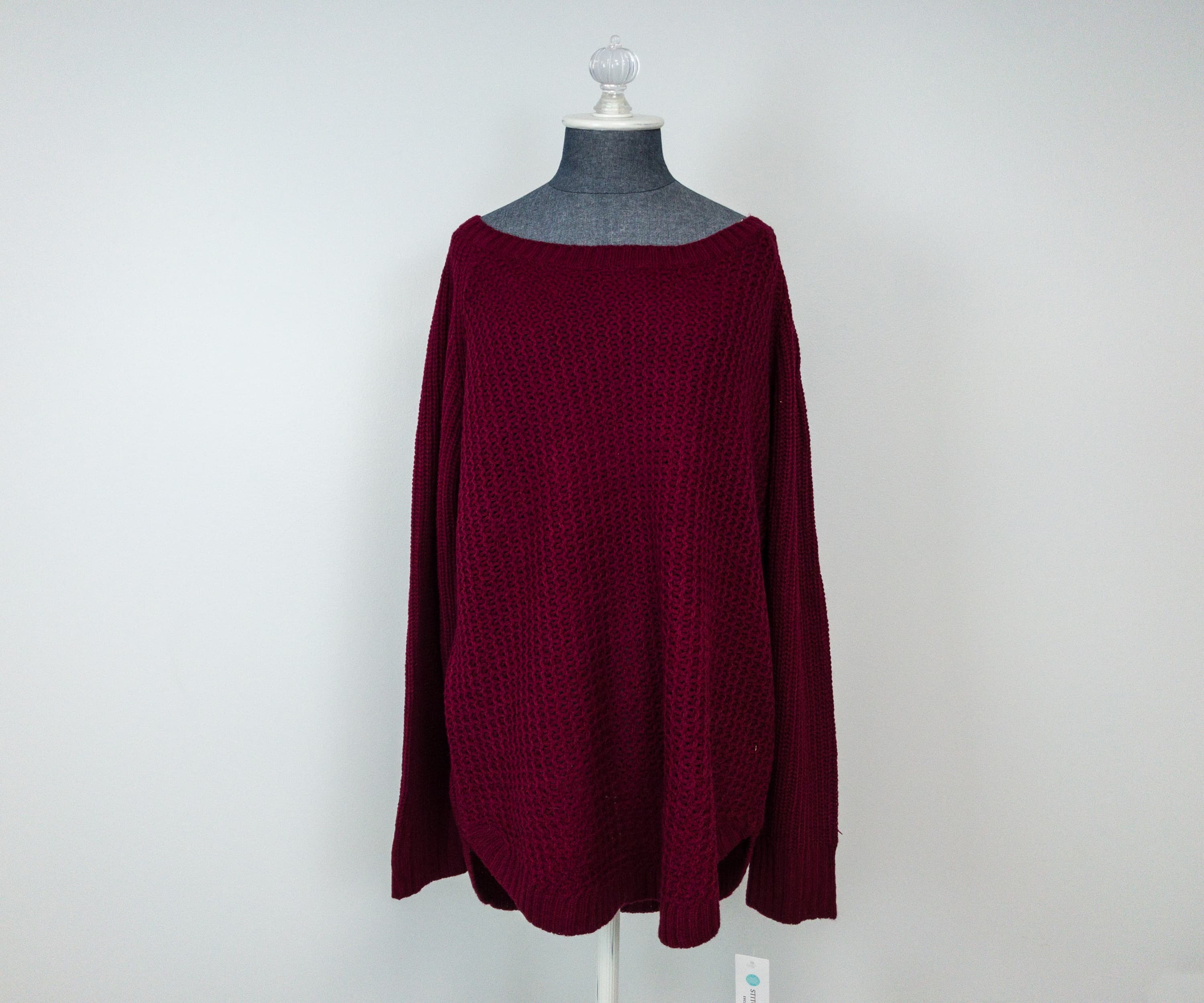 Surprisingly, it drapes fluidly over my body. It's not too tight nor too loose and with its length, it goes perfectly with a pair of leggings or tights.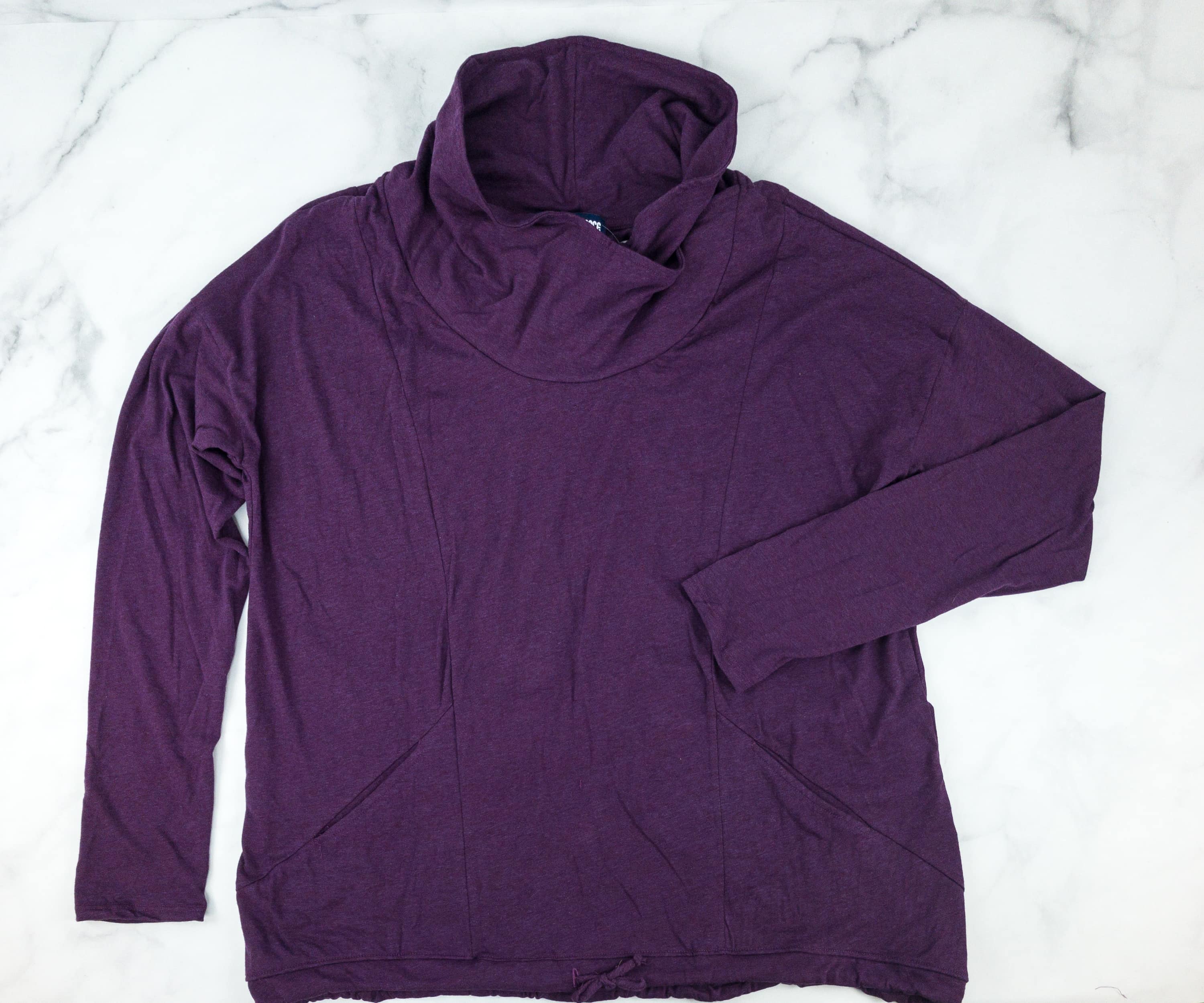 Ink Love & Peace Calyn Cowl Neck Knit Pullover ($64) Purple is my color and pullovers are really comfortable for me, so this top speaks to me the most.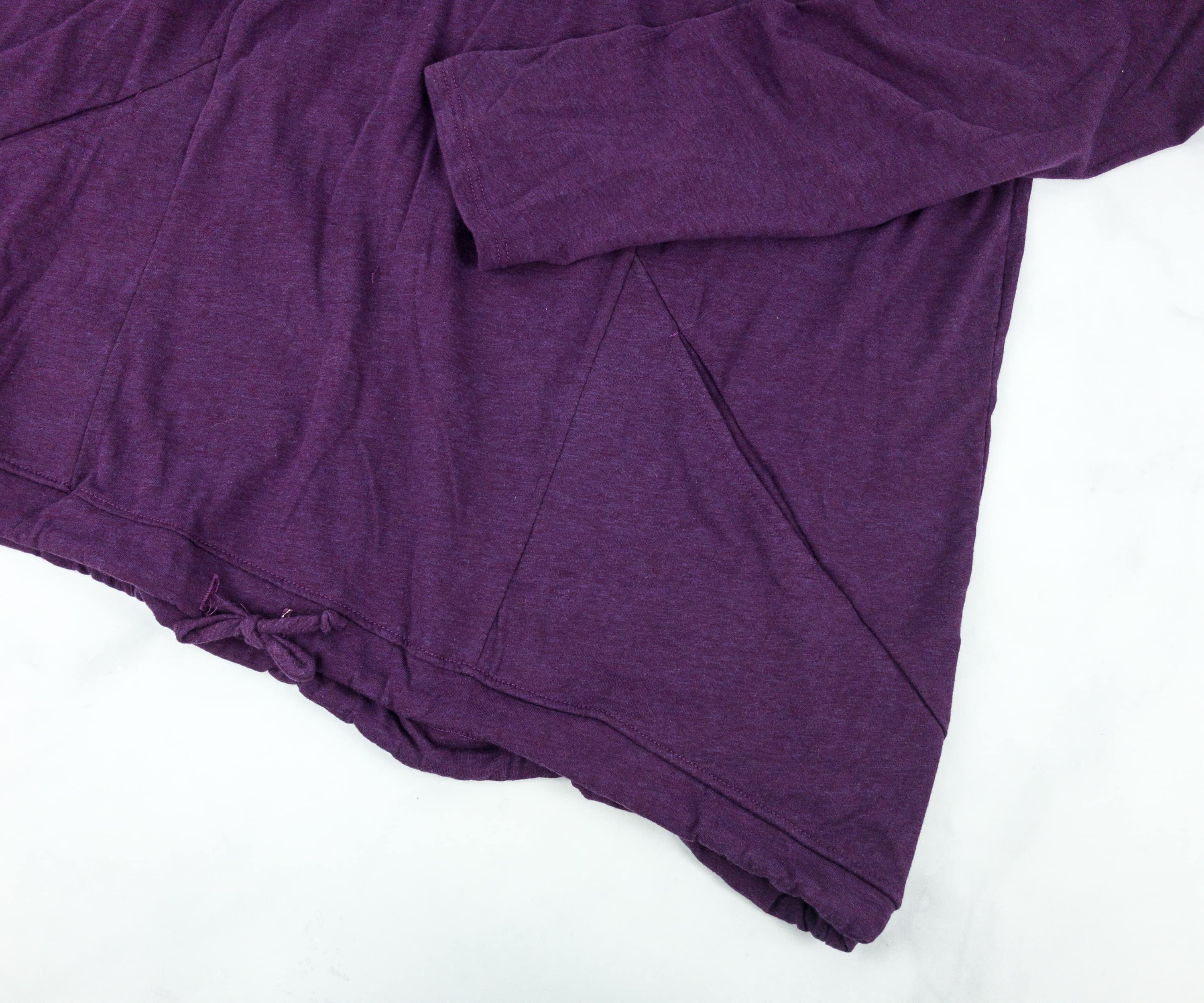 I love the added drawstring on the waistline which makes it adjustable. The cottony-soft fabric also feels smooth on the skin.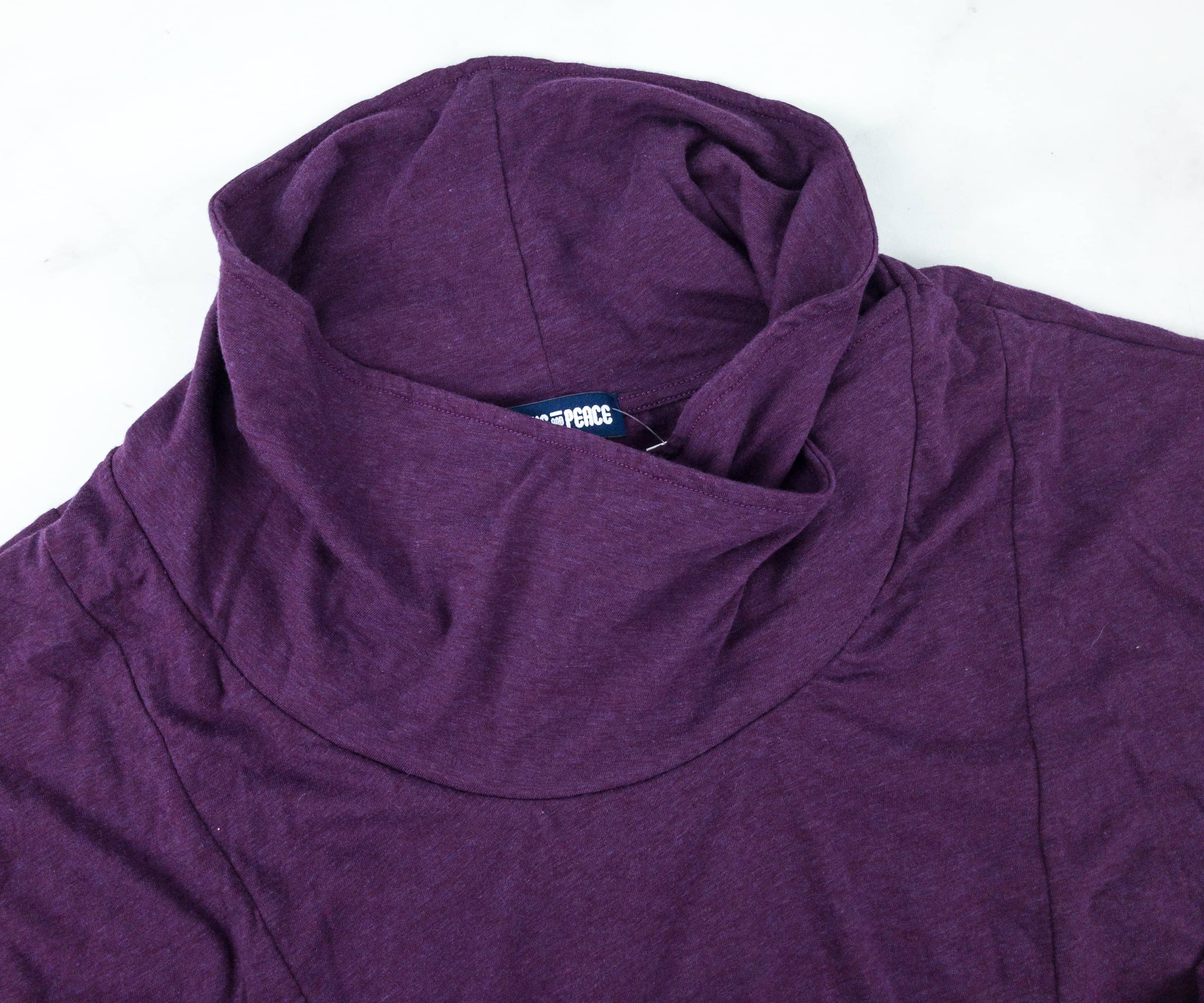 With its cowl neck design, I can wear this under a coat in Winter or by itself during Spring.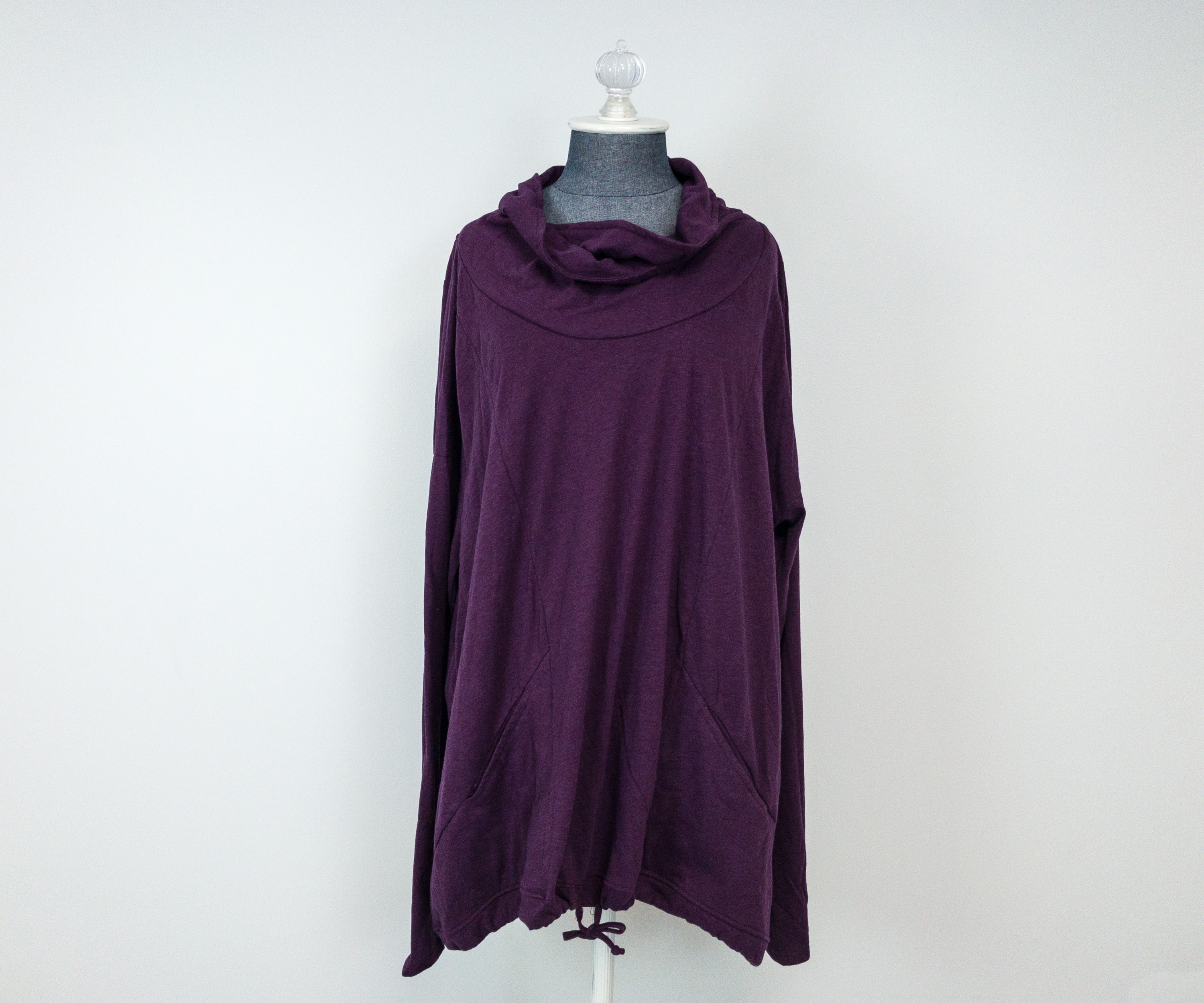 This one looks like it's really tailored just for me. The long sleeves are also appropriate for the cold season.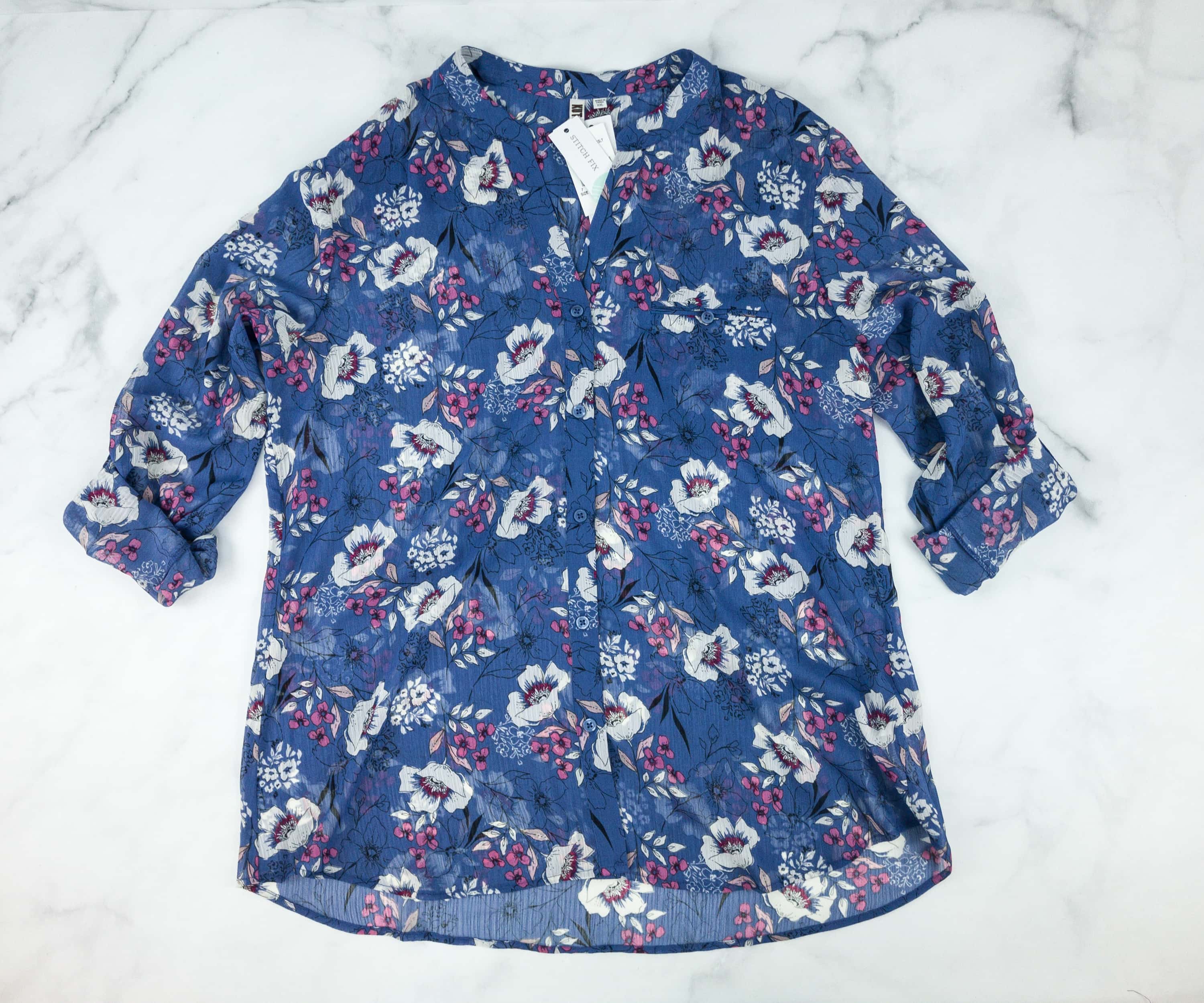 Kut From Th Kloth Sinclaire Button Down Blouse ($68) This cute floral Spring blouse is so refreshing to look at!
With the tab sleeves design, I have the option to wear them down or roll them up without hassle.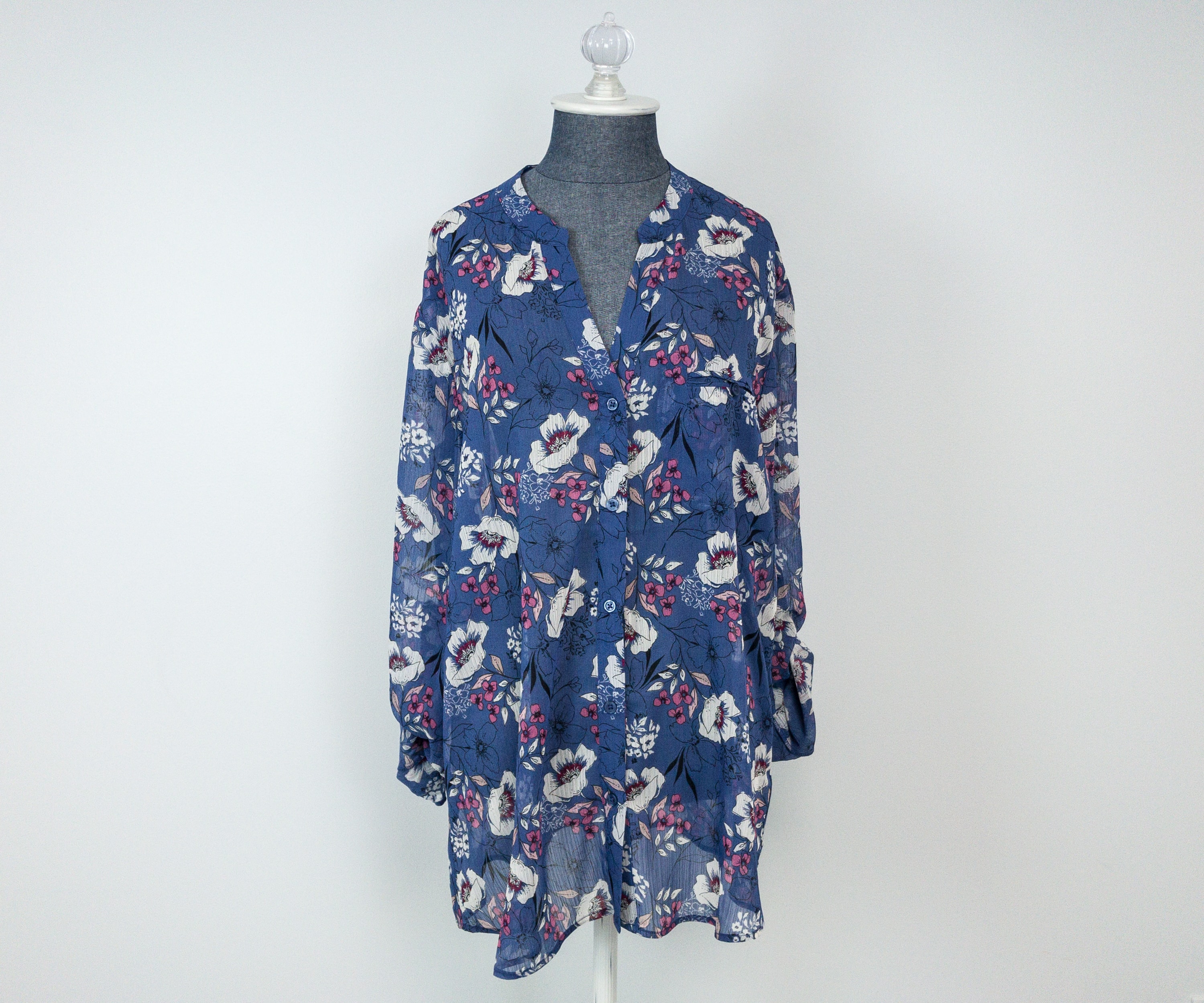 Now that Spring is coming, I will start choosing a perfect bottom to pair for this blouse, but the V-cut is a bit too low for me, so I might wear a chemise inside. Or maybe I'll just follow the suggested style on the card.
Joules Livonia Printed Rain Jacket ($74.95) What a cool rain jacket! As a dog lover, I can't stop admiring the spirit-lifting prints!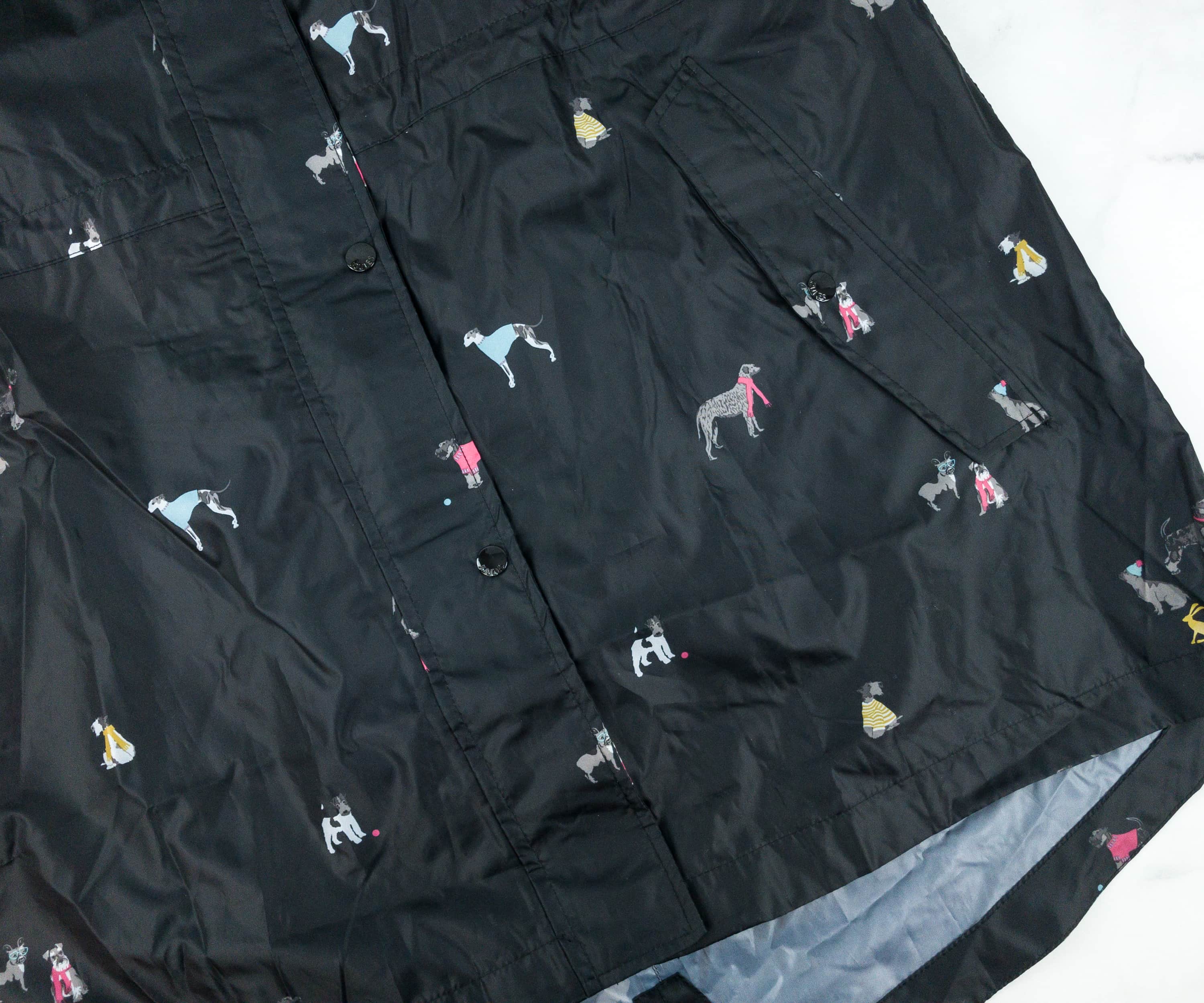 Polyurethane coating and taped seams ensure waterproof protection, while the packable versatility allows me to always be ready for a rainy day.
Attached to it are a drawcord hood, interior drawcord waist, and front snap-flap pockets. It's undoubtedly a keeper – it's squeal worthy!
Fabulous! That's how I will describe everything in my February fix. Obviously, they paid attention to my list of preferences, even the colors! Two of my faves are the printed rain jacket and the purple top. I  just think that they show my personality the most.
What did you get in your Stitch Fix this past month?