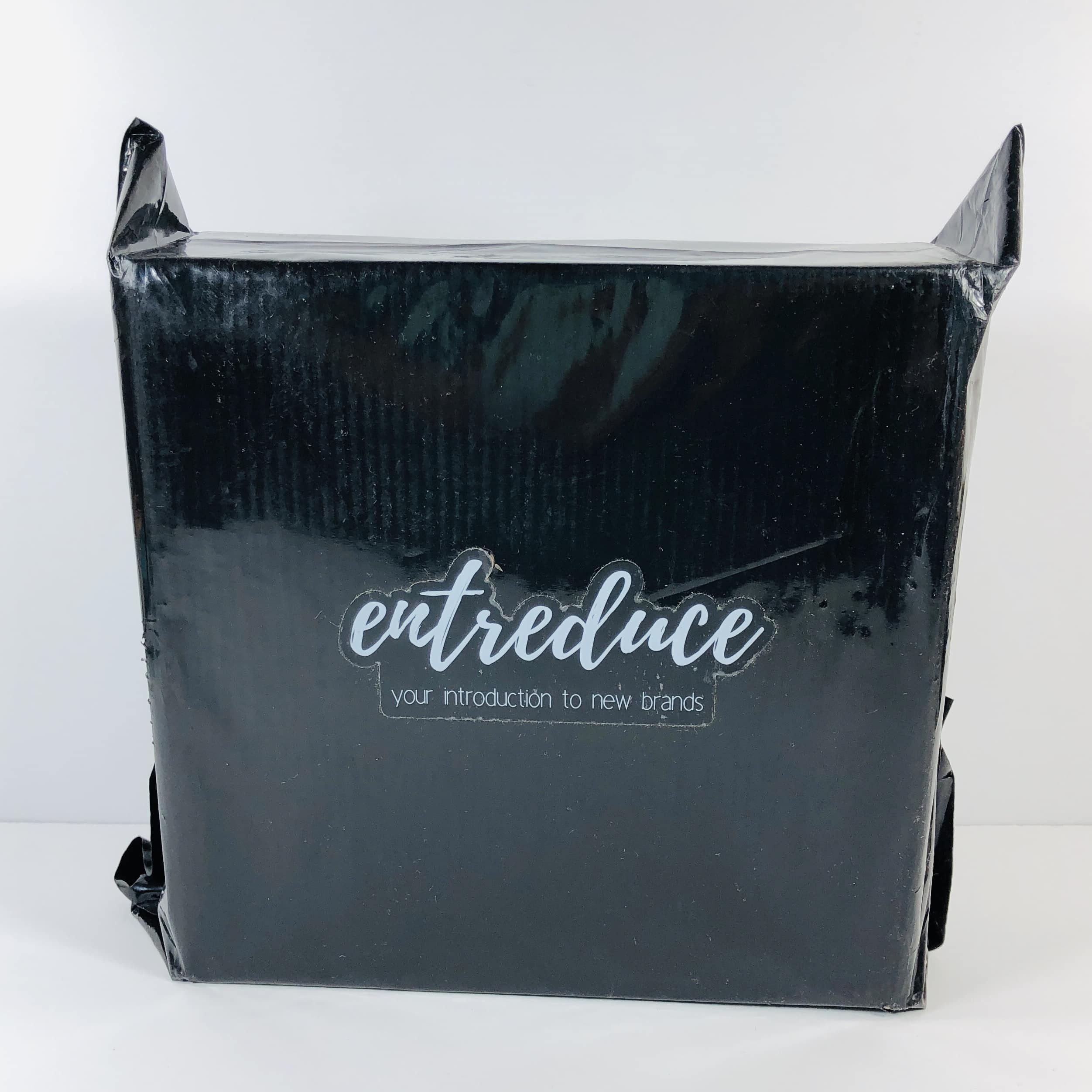 Entreduce is a monthly lifestyle subscription box that introduces you to new and up and coming brands and products from entrepreneurs. The products are curated to a theme and will be from smaller brands that use cleaner, simpler ingredients. Entreduce is $39 a month but the price drops with longer terms, down to $35 a month for a 6-month subscription.
We want to introduce you to as many products and brands from new or up and coming entrepreneurs and startups.
DEAL
: Get 10% off your first box with coupon code 
FIRSTBOX
!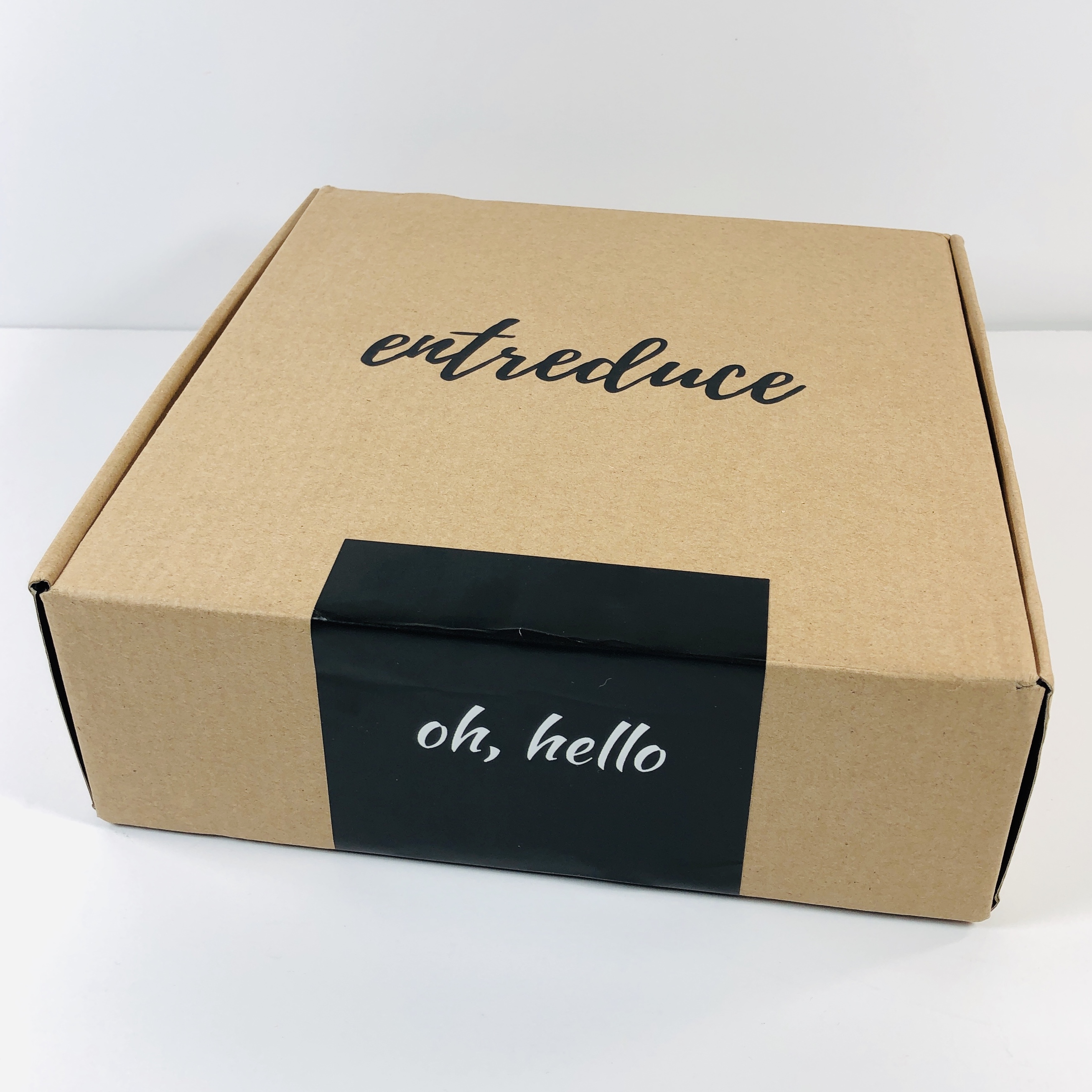 Oh, hello!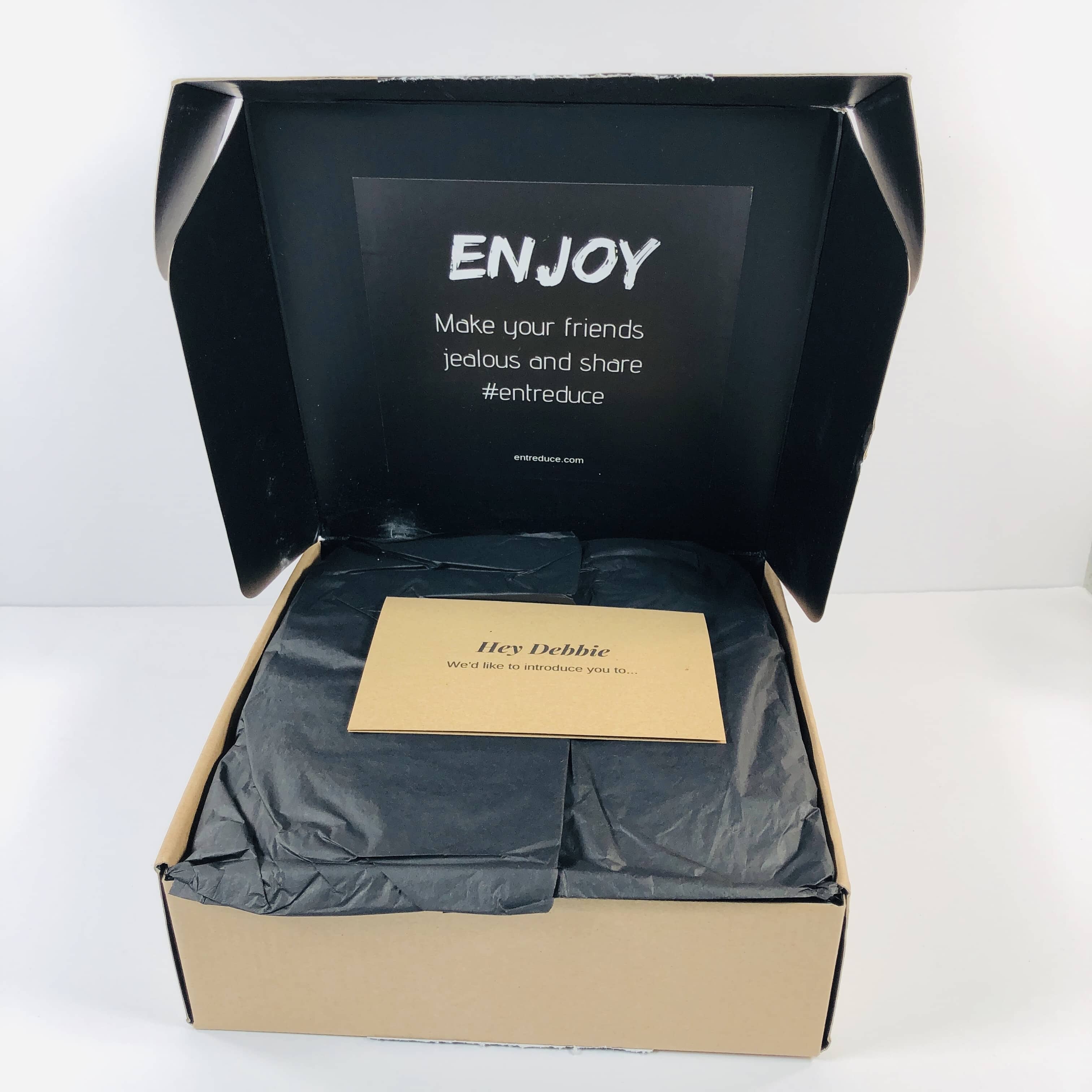 The presentation is simple, just black tissue paper and a sticker closure.
A personalized card is always welcome.
Inside I found info on all of the products in this box and MSRP. It's all about roses for February!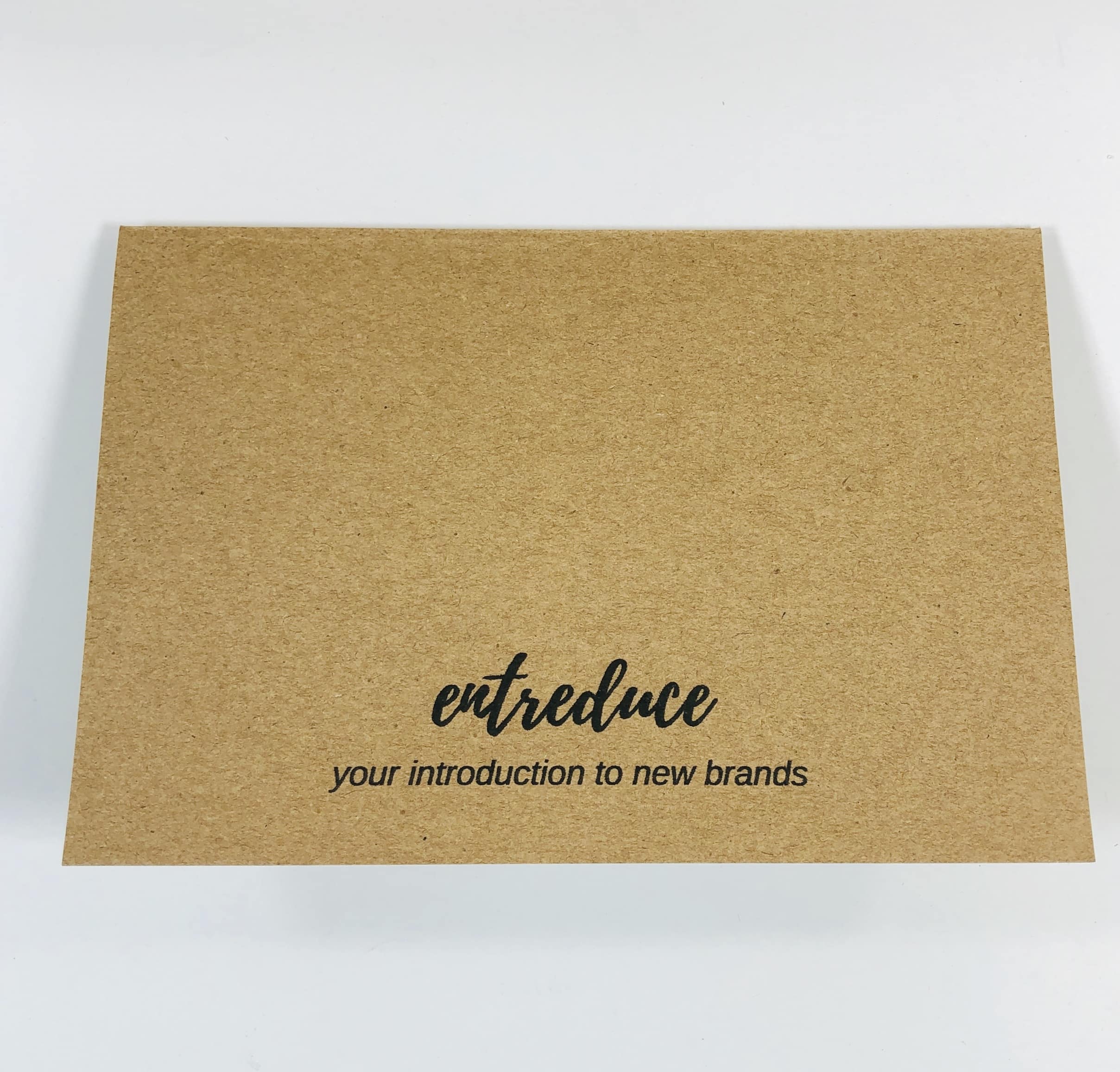 Back of the card.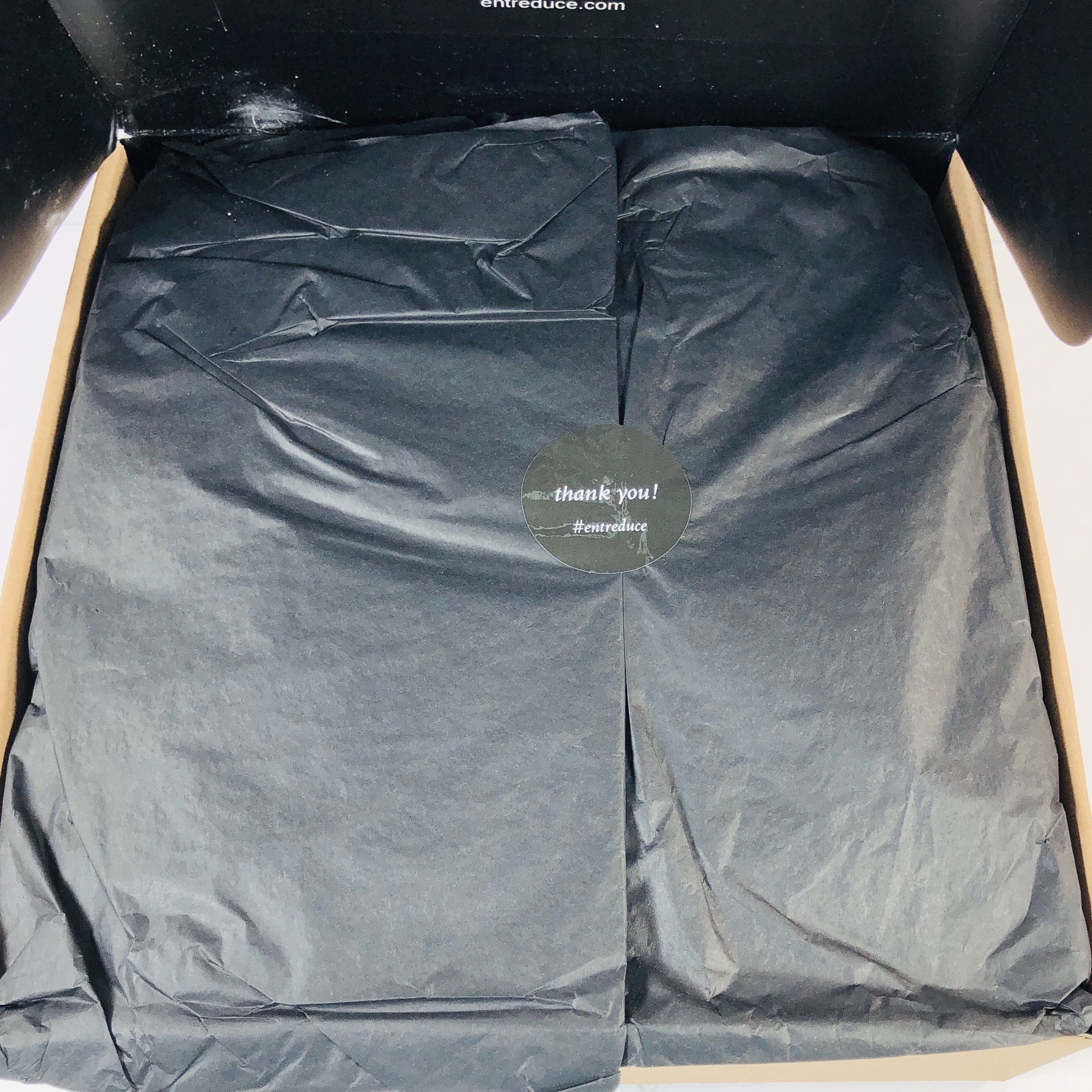 I wonder what is inside?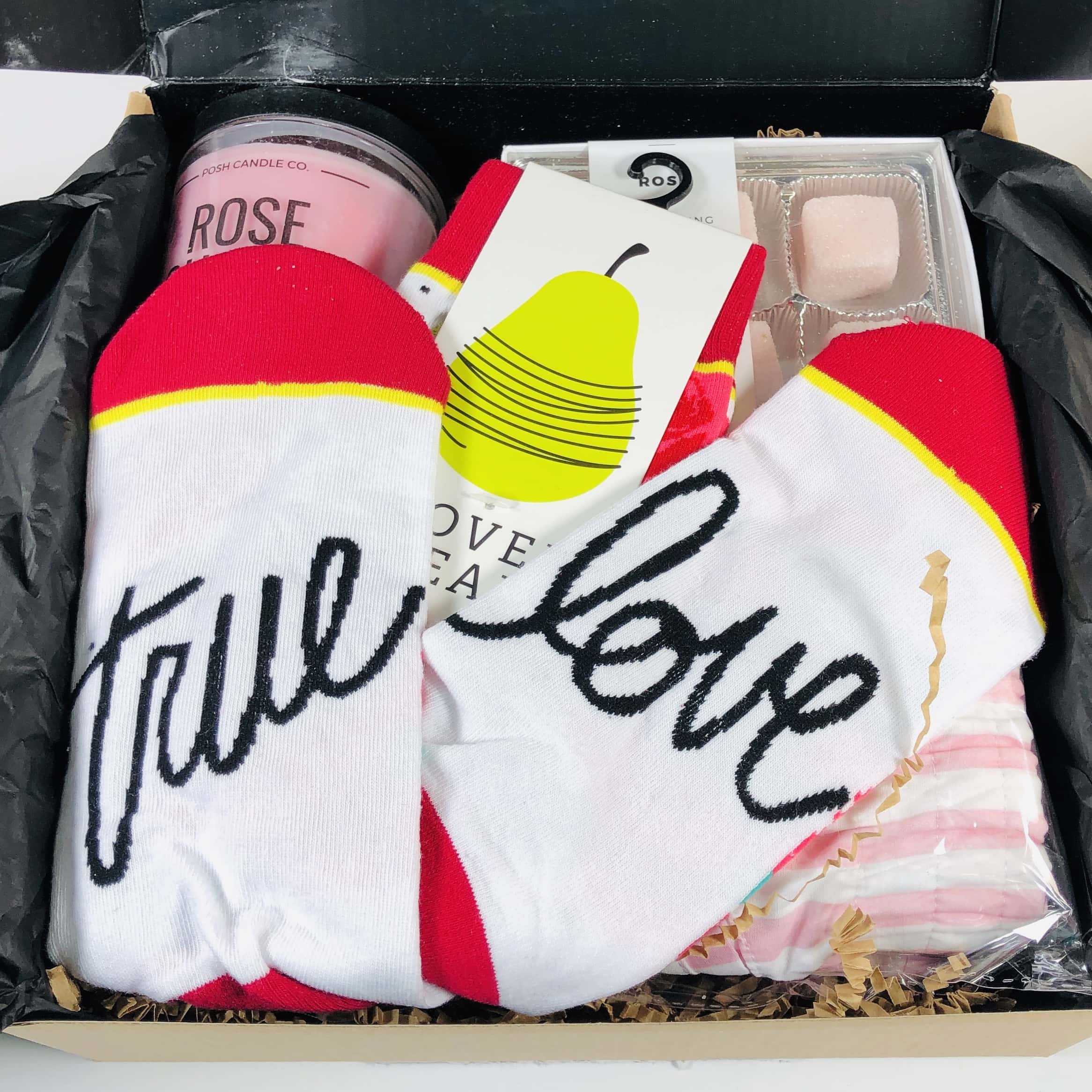 First look! Everything smelled like roses thanks to the candle!
There were a few cards from vendors.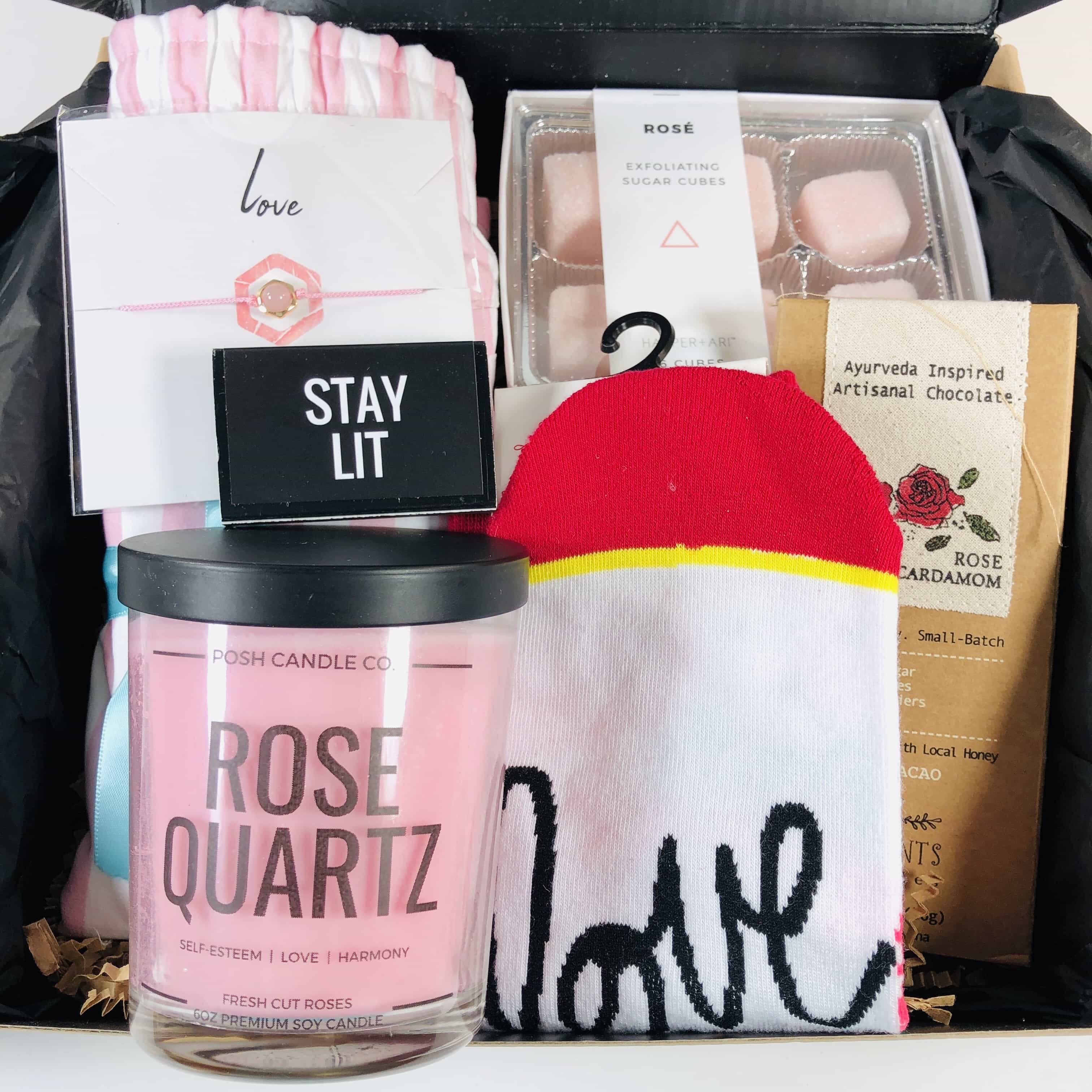 Everything in the box!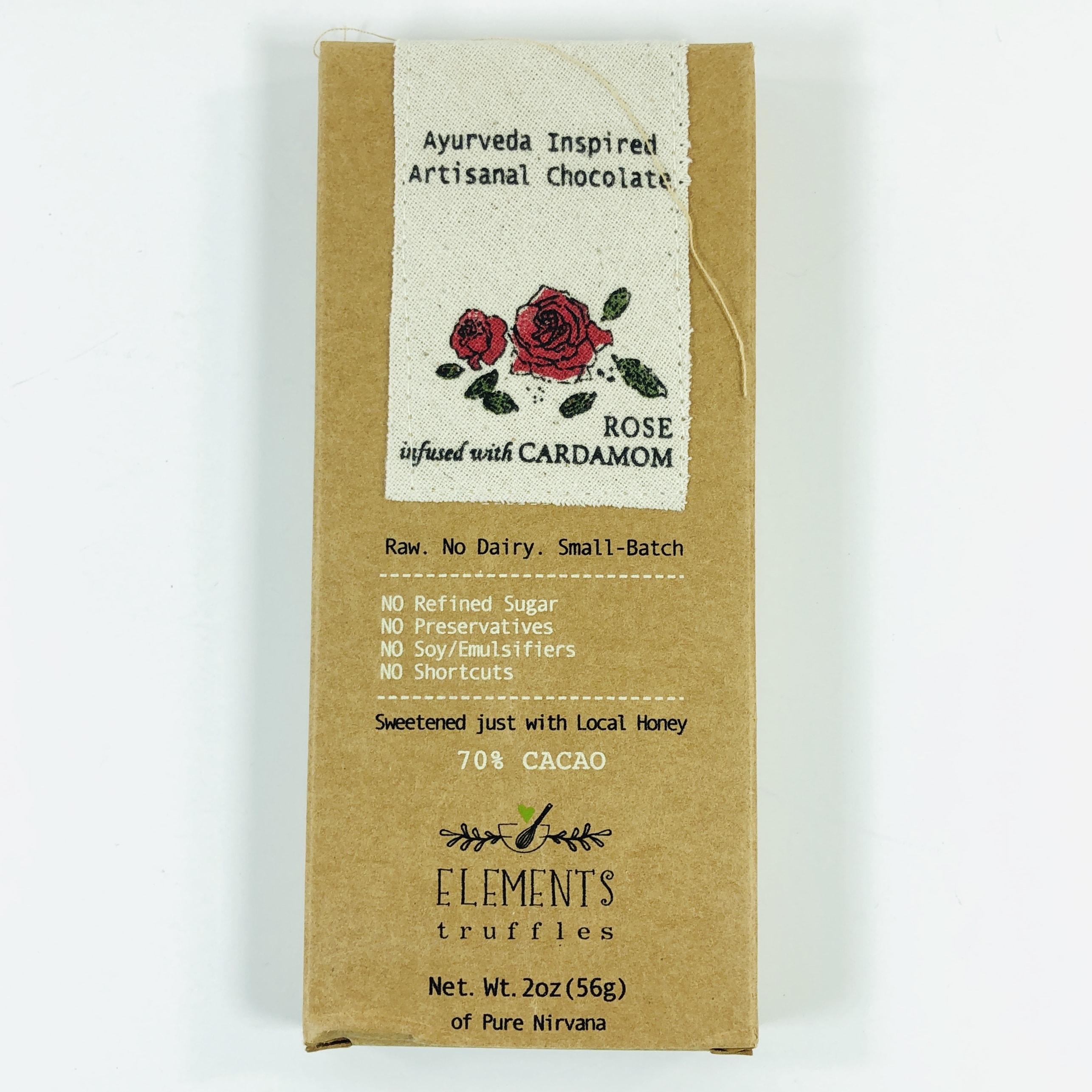 Elements Truffles Rose With Cardamom Infusion Chocolate ($6.67) Yum, chocolate! This brand has the best packaging – the tag is sewn on the box!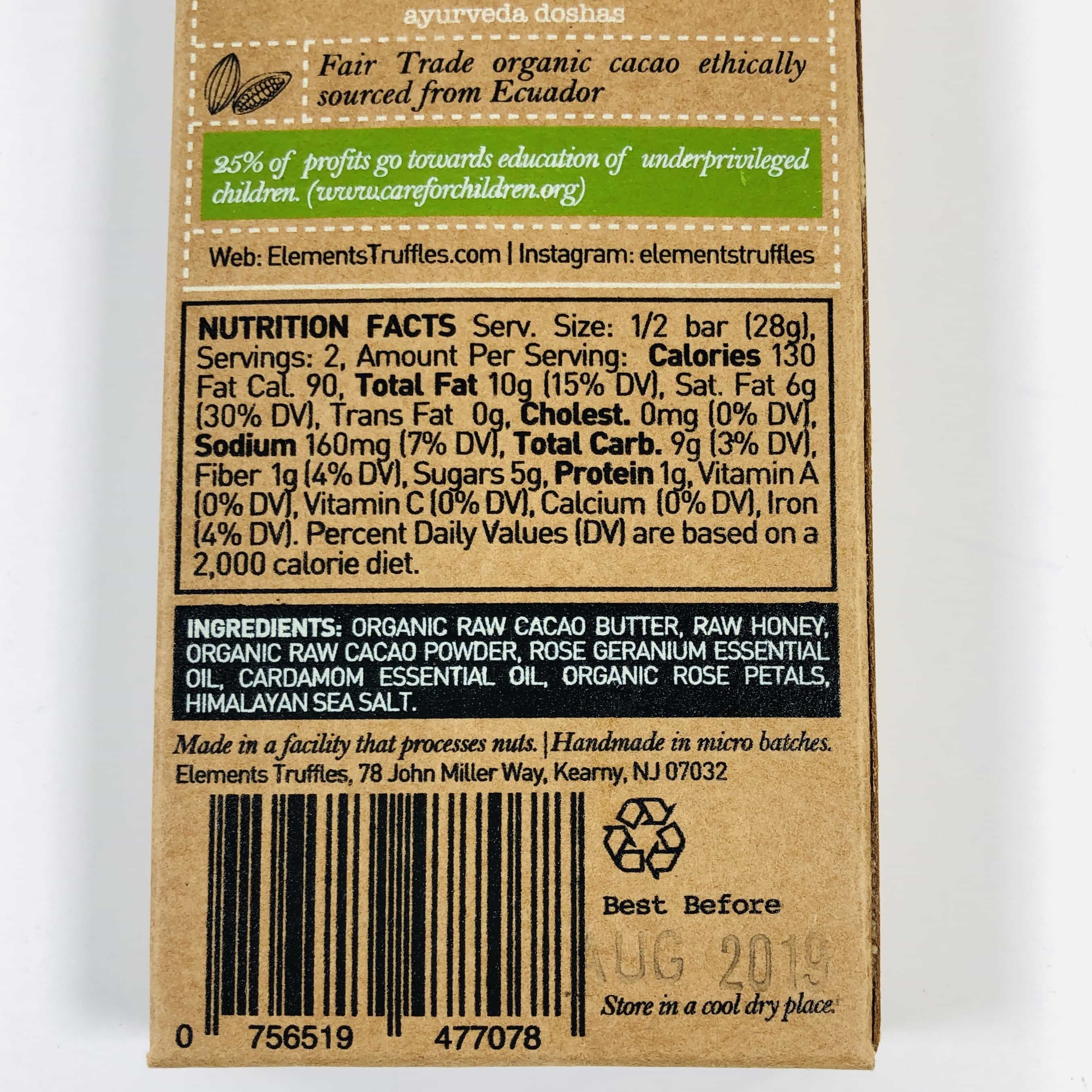 The ingredients are minimal and it is subtly sweet.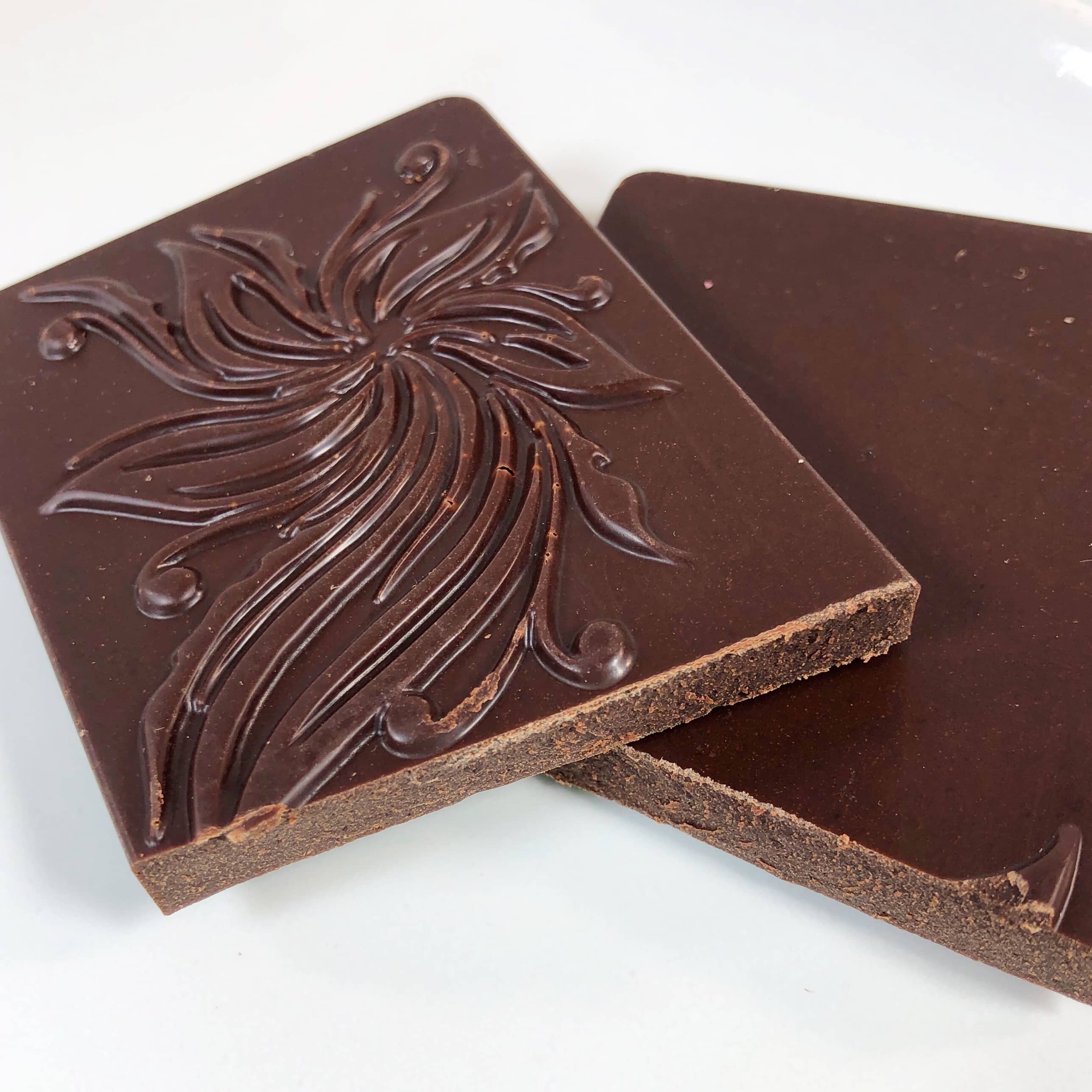 It wasn't until after I broke the bar that I discovered actual rose petals on the back! The flavor is an interesting combo – chocolate, salt, turmeric, and rose. Very nice and only a little is needed to help me feel satisfied.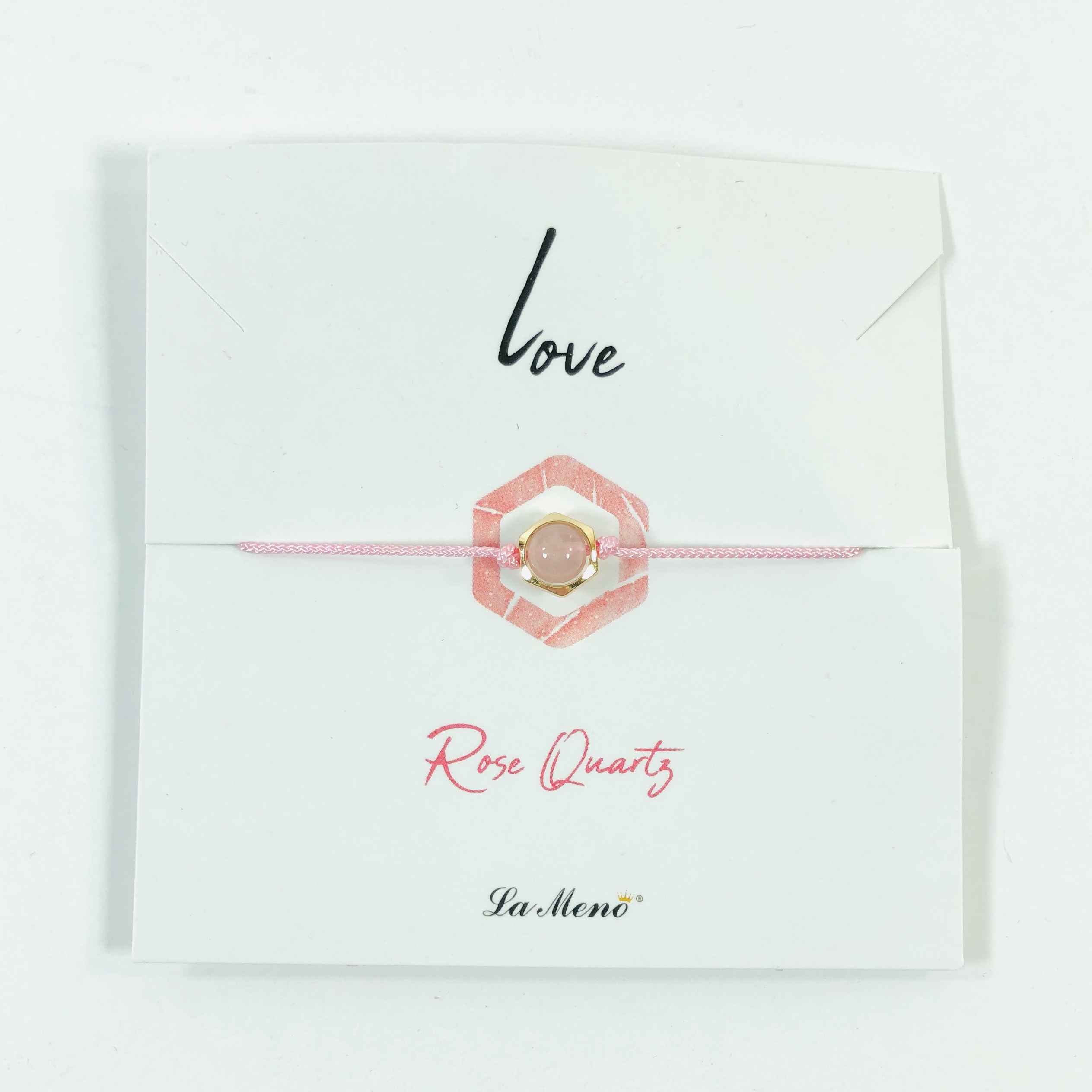 La Meno LALA Rose Quartz Bracelet ($16) is an easy on, easy off bracelet that has a rose quartz stone and is 14k gold filled.
Even the parts that dangle on the inner wrist are cute. Rose quartz is the stone of unconditional love.
The bracelet is supposed to be a subtle reminder of what you wish to accomplish with the help of the stone – in this case, love, but it can also help promote healing, comfort, and peace.
Harper + Ari Sugar Rosé Cubes ($12) smell lovely and sweet, but these are meant for exfoliating, not eating!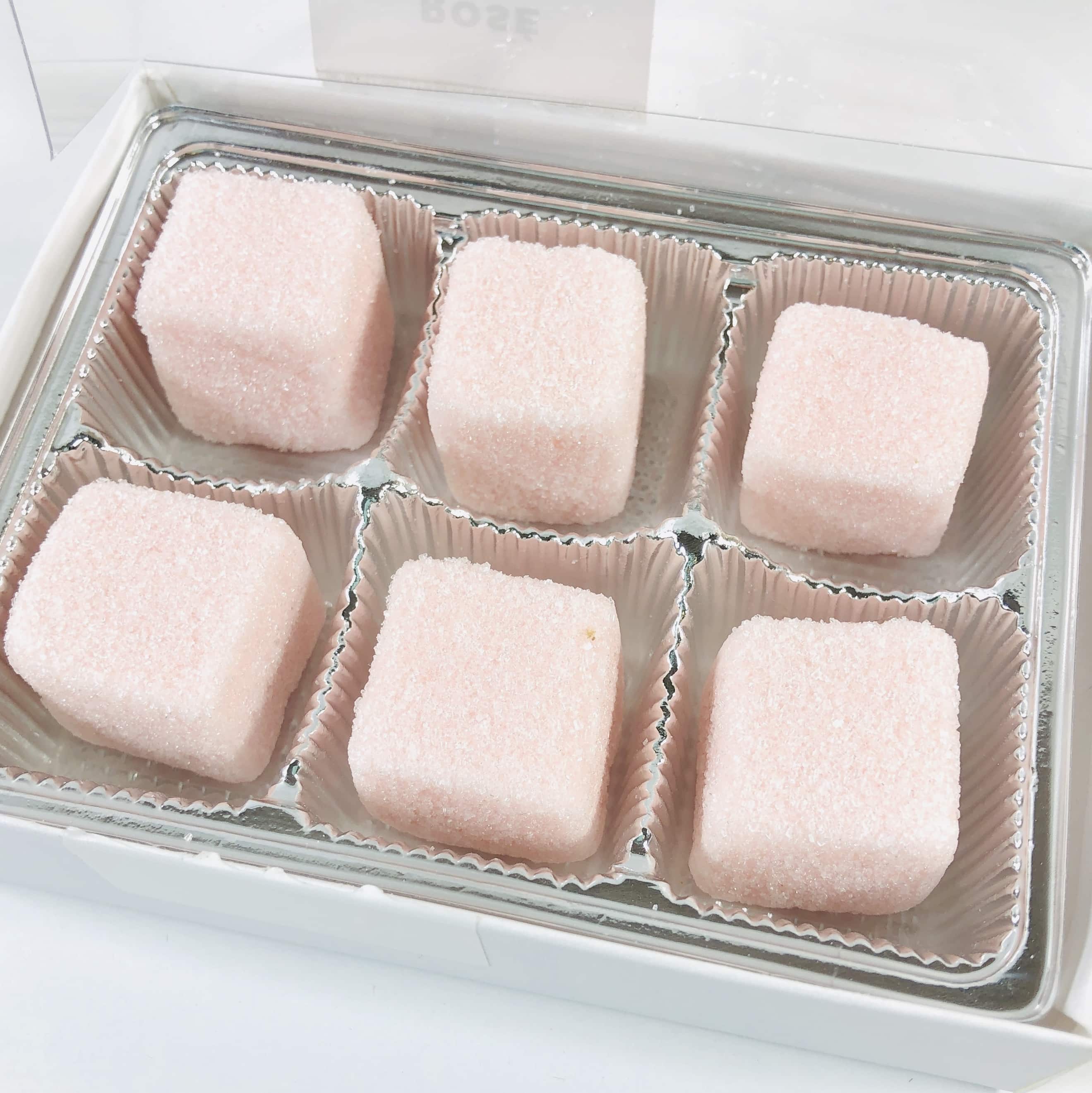 Just take a cube into the shower, let it get a bit wet in your hands, and then rub it over your arms and legs to get rid of dead skin cells. Sugar and shea butter are a couple of the ingredients in this sweet smelling skin treat, plus, there is minimal waste.
Posh Candle Co Rose Quartz Candle ($12, note that website might not be suitable for work due to language) I'm not sure why but the lid refuses to stay on the candle, and that is why my whole box smelled like roses!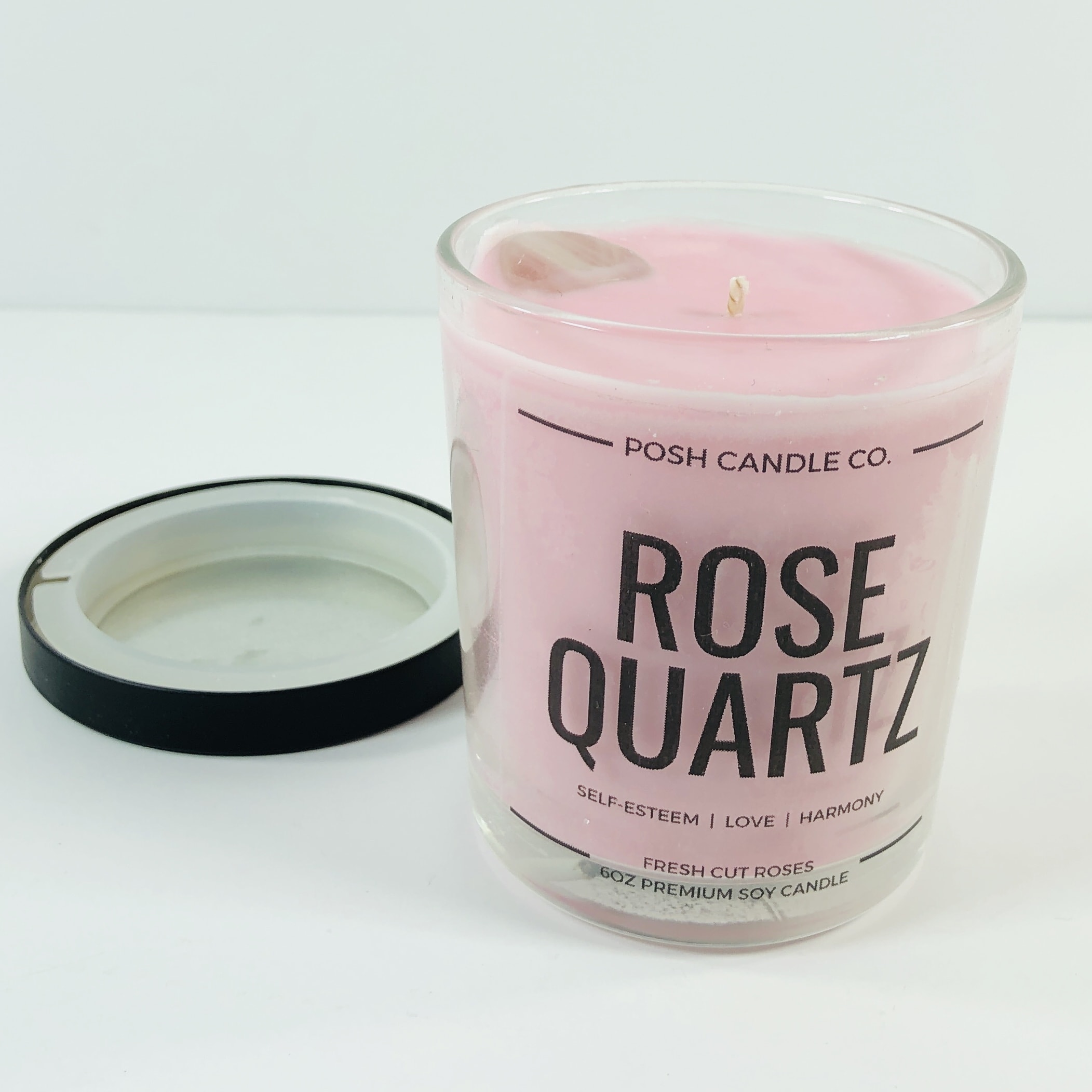 The candle is made of soy wax and phthalate-free fragrance and is hand poured in small batches. The candle jar is reusuble.
There is even a rose quartz crystal on top that you can remove and keep when you are finished with the candle. The candle smells very strongly of rose perfume when cold, and as rose is a scent I do not care for I didn't burn it so I can't say if the hot throw is good, but I'm going to guess yes. My daughter will love this candle so I am going to gift it to her.
Posh Candle Co Matches ($1) I always appreciate it when candles come with matches!
Wooden matchsticks are very easy to use and look cute on my table.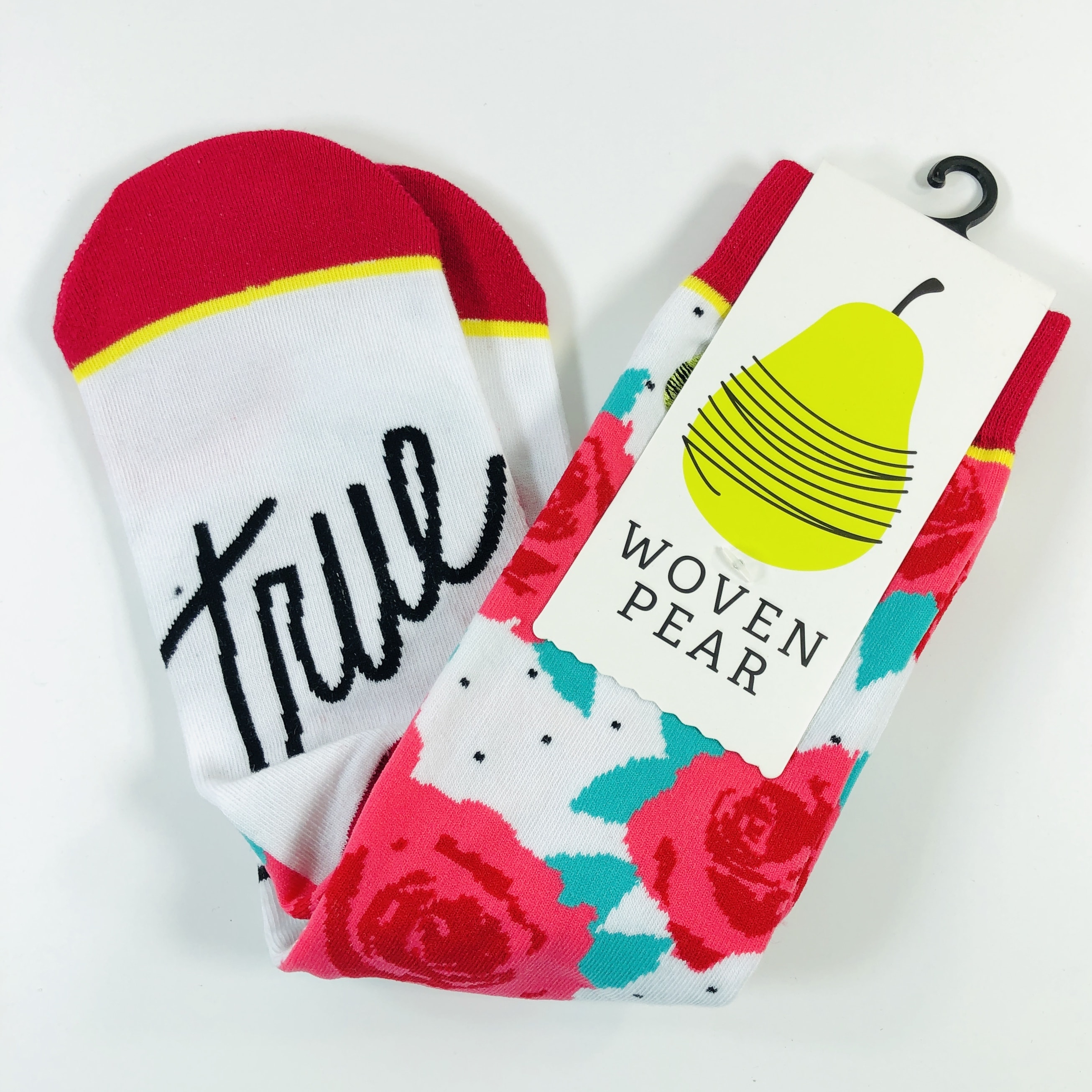 Woven Pear True Love Crew Socks ($16) Woven Pear makes some totally adorable socks and they even have their own subscription box!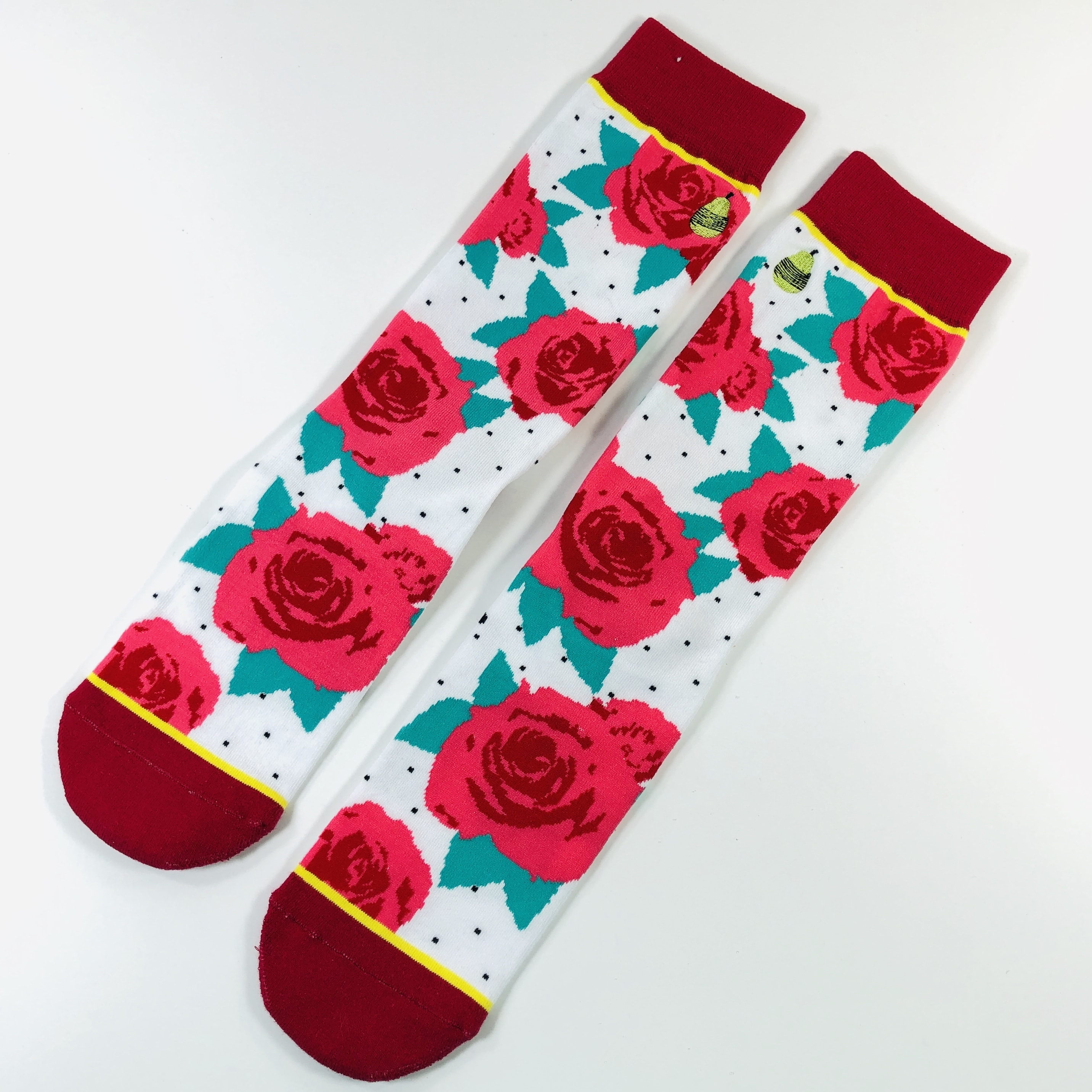 This pair has roses on the front, with red heels and toes.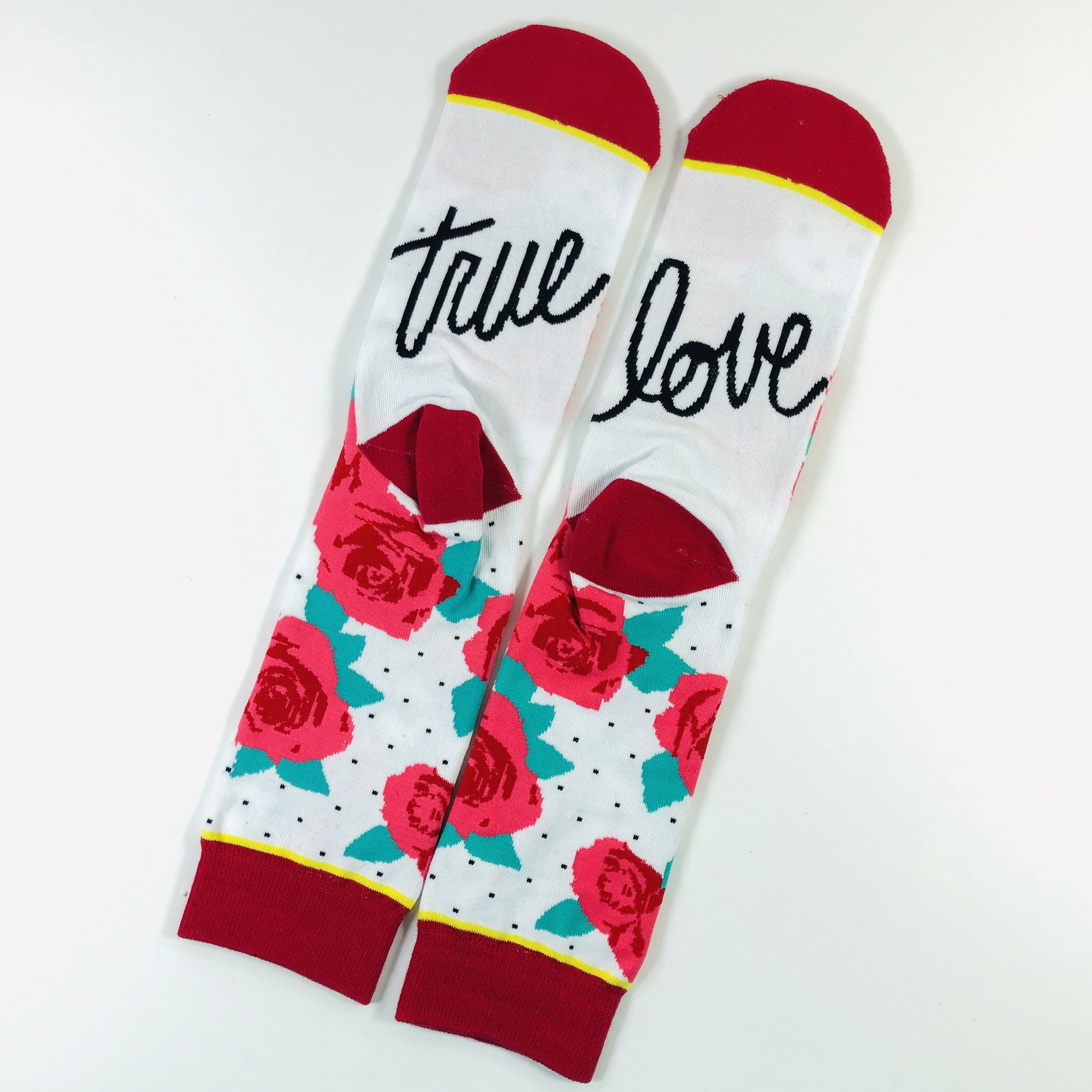 The bottom of the socks say "True Love". They are very cozy and thicker than the usual socks I buy at the store, but not enough to make my shoes feel tight. Made of cotton/nylon/polyester/spandex. Fits US women's size 6-12.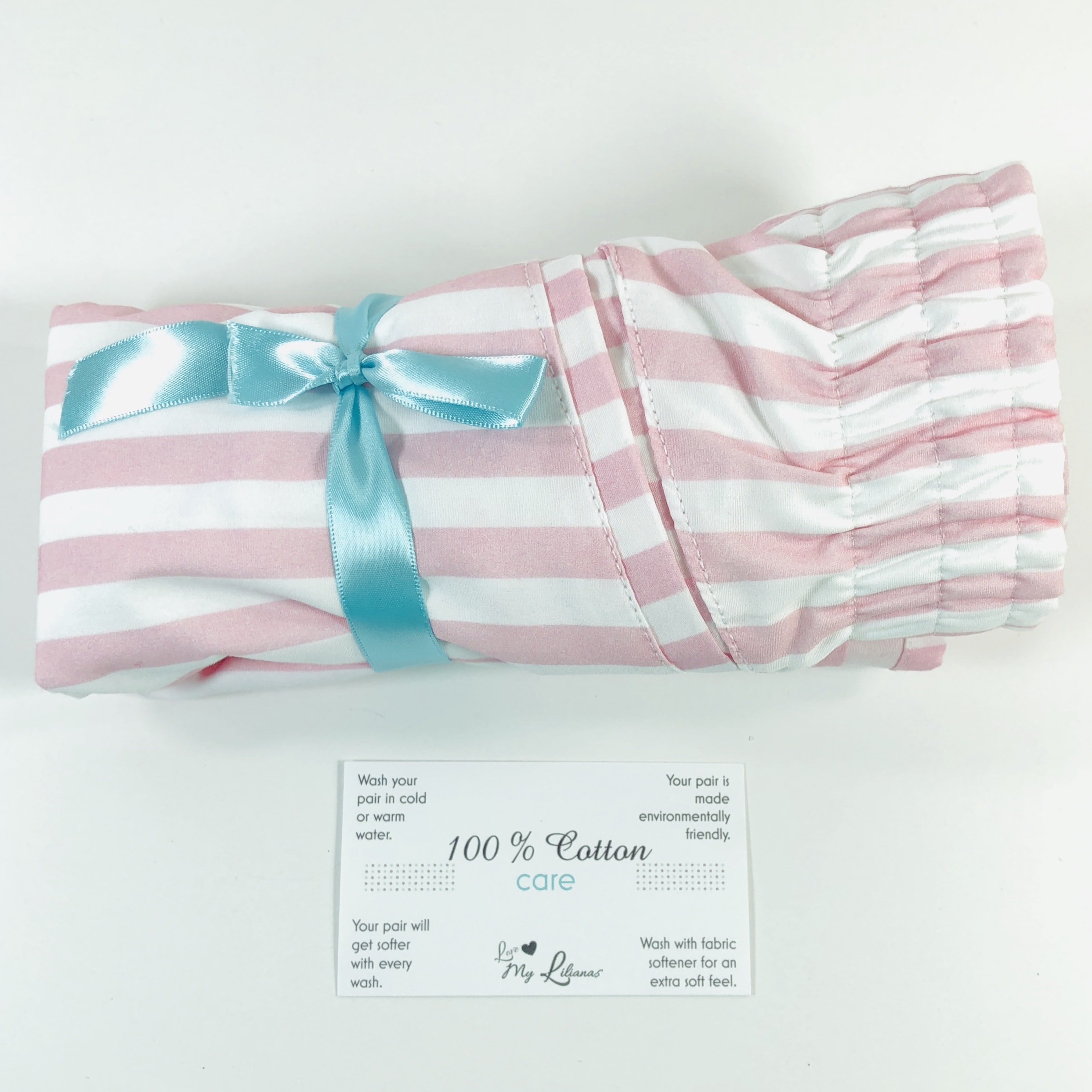 My Lilianas Pink Stripe Boxers ($18) When I was in high school I took the fashion advice of Seventeen Magazine and bought a package of men's boxers to wear as cute shorts. I was confused when I brought them home and discovered a hole in the front and some kind of weird extra material in the back. I guess my dad and brothers only wore tighty whities and that's the only men's underwear that I saw in the laundry and I was so disappointed in that magazine for letting me down.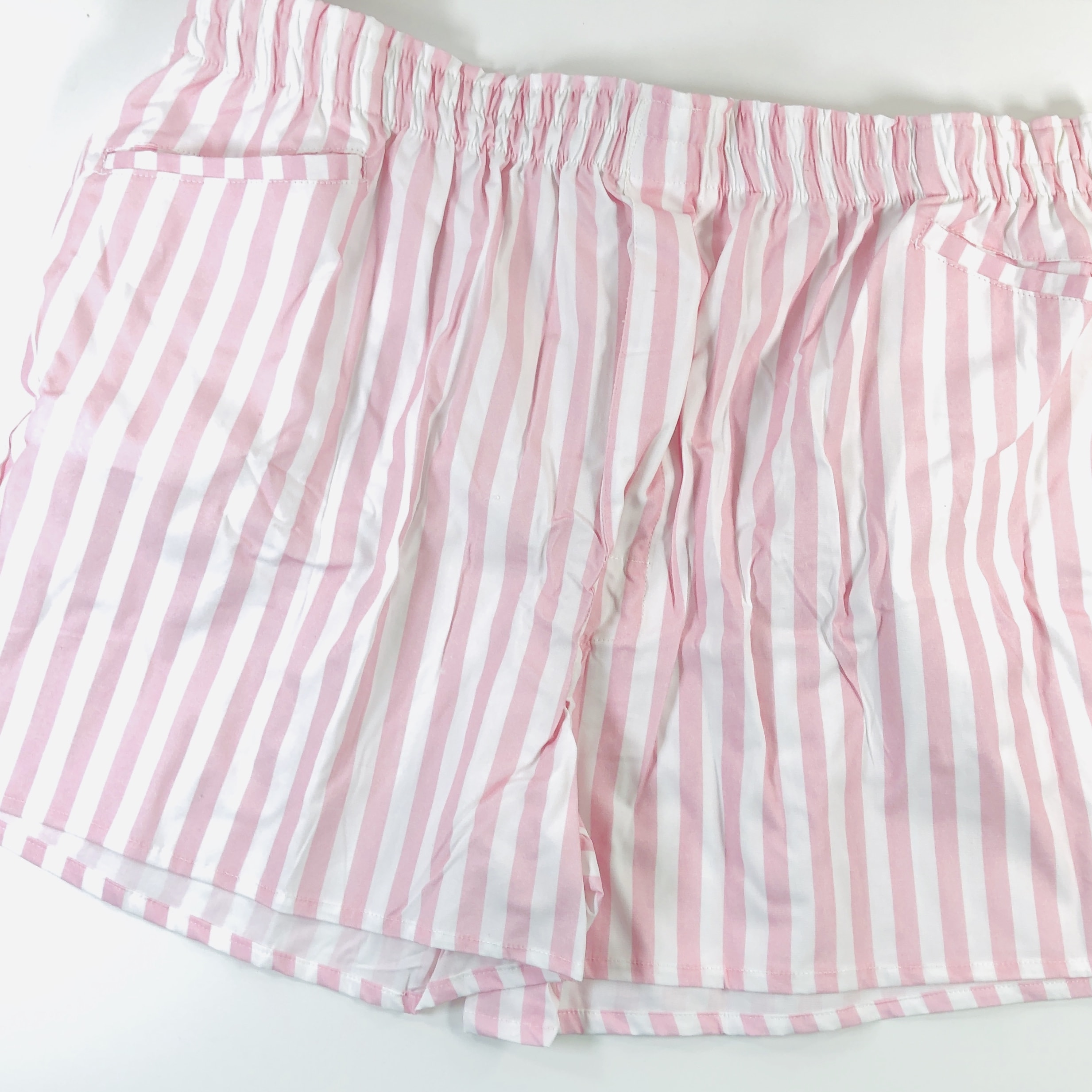 These boxer shorts, however, are meant especially for women. That opening that I found on men's boxers? It is sewn closed here. There are even pockets in the front.
The band is wide and can be rolled down. The shorts are made of 100% cotton and are supposed to get softer every time they are washed.
Although rose isn't one of my favorite scents, I felt like it was used well in this box, which was totally adorable for a February box! Everything looks so pretty in pink and I love that these items are supposed to help me take time out for myself, a self-love box in a month where romantic love is put front and center. The value for the February box was around $81.67!
Are you getting the Entreduce box?