Emma & Chloe is a monthly French designer jewelry subscription box. Every month you'll get a new piece ($50 to $200 value) for $35. You can also shop the website for some beautiful accessories, and your monthly membership comes with 20% off the shop!
DEAL: Use coupon code HELLOSUB to get your first box for $10 or use coupon code WELCOME20 to save 20% off any length subscription to Emma & Chloe!
The item was secured in a pretty drawstring pouch.
Everything in my box!
This month's featured jewelry designer is M.A. Stone! Every month, you'll receive the item in your choice of finish: either plated with gold or deep coated in silver. You can also choose to be surprised!
The booklet is filled with photos and accessorizing inspiration.
There's also a feature about the creator of the month, M.A. Stone.
It includes an interview that gives us insight into the brand and their designs.
ONE CLAW RING

A graphic and timeless statement piece you won't find anywhere else! The embossed beads bring softness and harmony to this statement ring. Inspired by women and their personality both incisive and delicate, the paradox that emanates from this both ethnic and oriental piece makes it unique.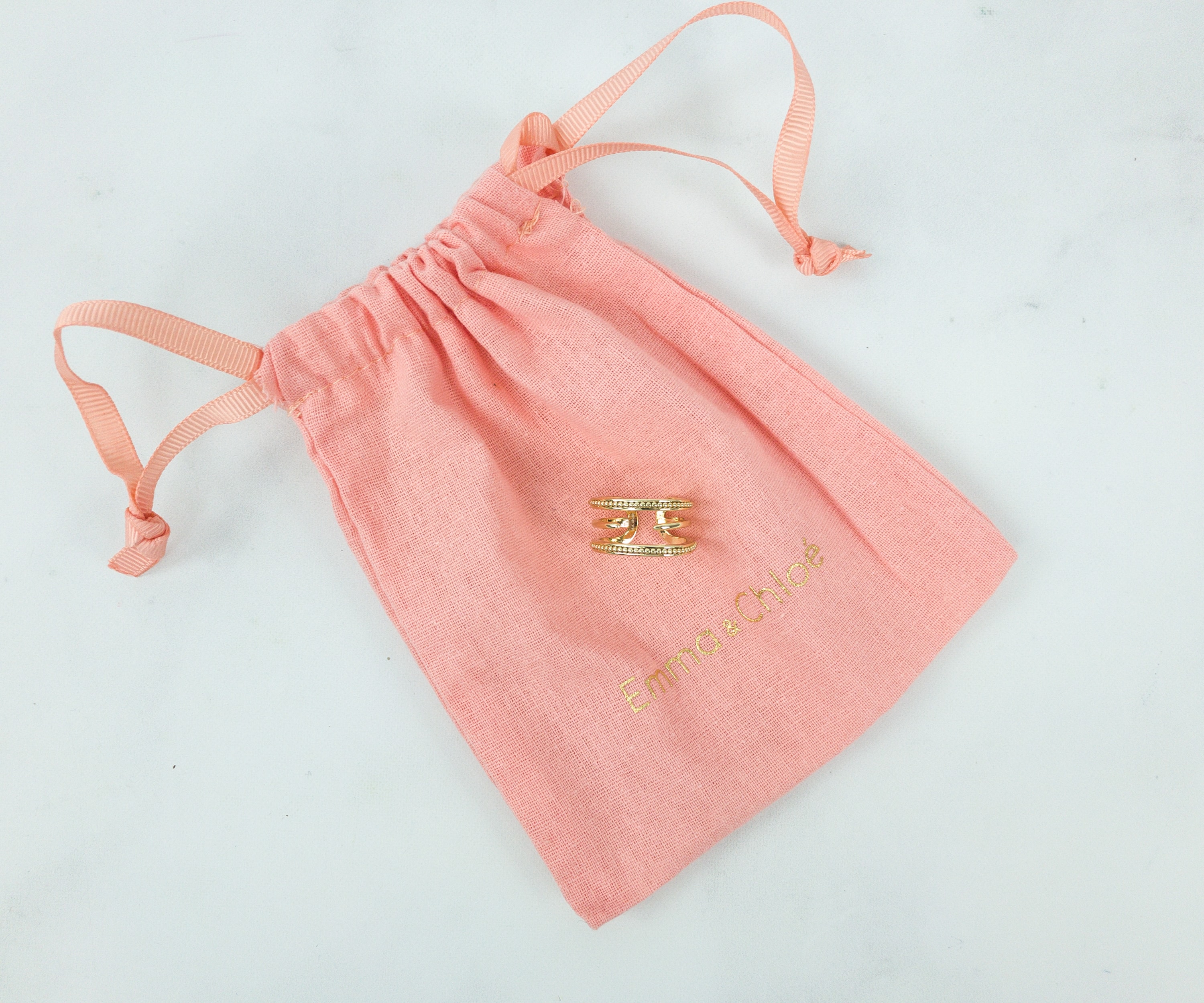 One Claw Ring. The ring is a fusion of ethnic and "oriental style". Hello culture clash! This is translated from French, and we'd call it Asian style here in the US.
The embossed beads definitely makes the piece sparkle, aside from bringing it harmony and softness.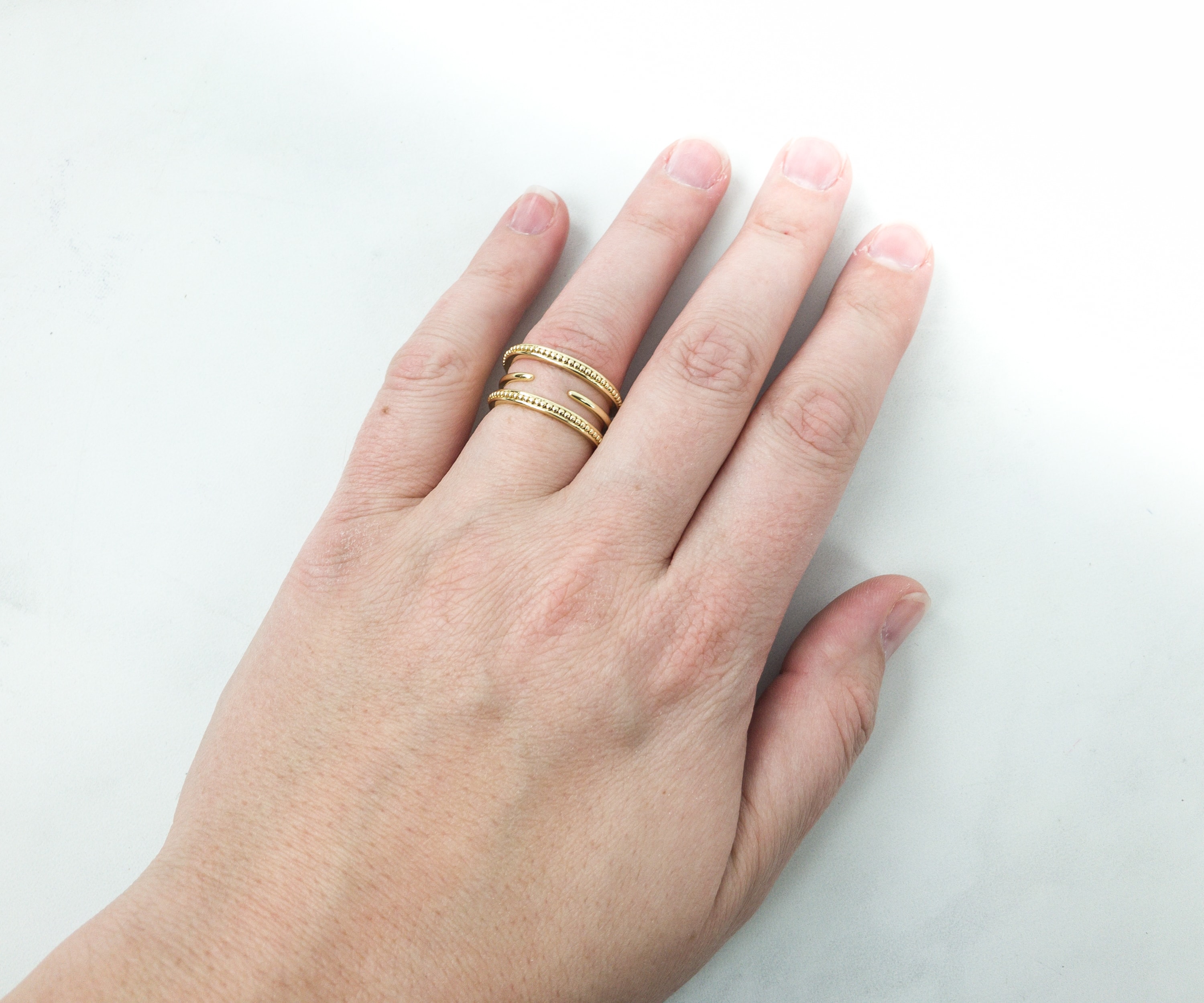 The ring has a feminine vibe. It fits well, and is adjustable.
What I also love about this ring is that it can also be paired/matched with most jewelry I have in my collection.
It's a good accessory for any occasion, even when you're just going out and about.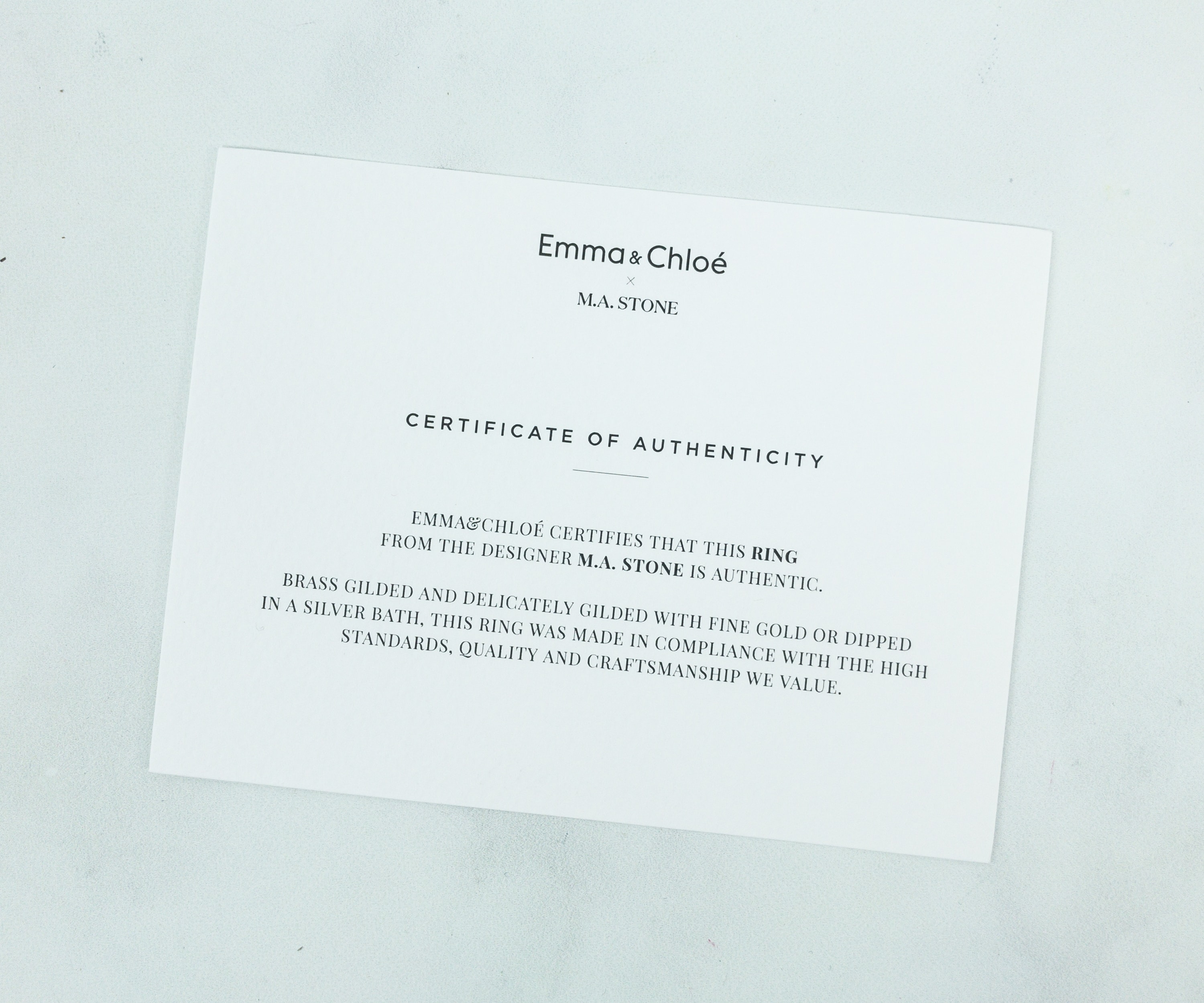 A certificate of authenticity tells us what the jewelry is made of.
This card has instructions on how to take care of your jewelry.
M.A. Stone did really well in this month's featured piece. I can wear the piece whenever I like, and it's quite versatile too. I like how feminine and chic it looks on my finger, and it fits well too. The beads added more elegance on the piece, and make it sparkle even more. I can say it's one of my favorite rings from this subscription, and I can't wait for the fabulous pieces they're going to send me next!
The only odd thing was how similar this piece was to last month's ring, but I think the idea is to stack them up and mix and match!
What do you think of this month's jewelry?