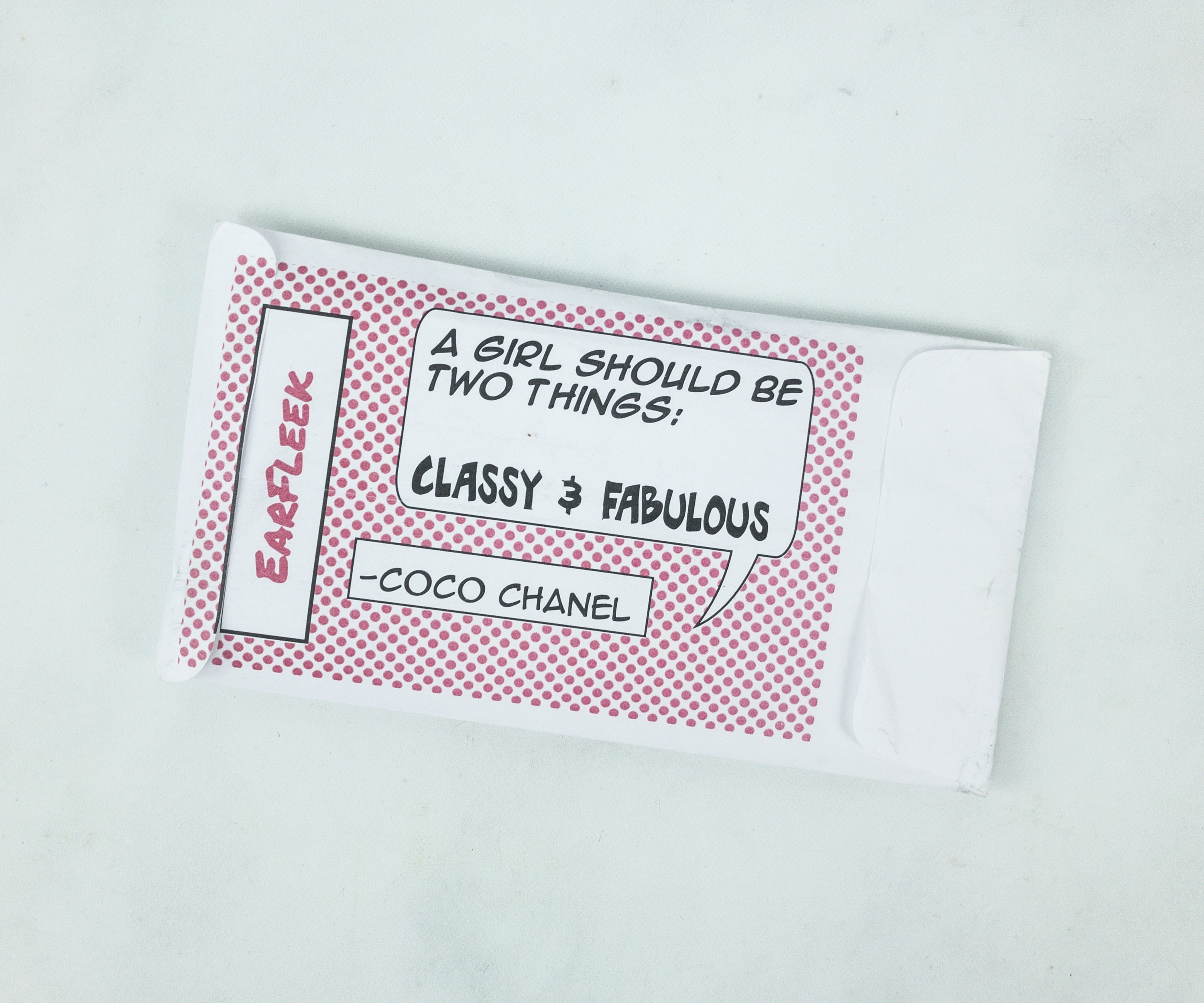 EarFleek is a monthly 100% nickel-free earring subscription that sends the cutest and trendiest earrings that you can pair with your outfit or perhaps you can show off to your friends!  Subscriptions are $3.49 per month and subscribers can choose from four different styles:
Boho Babe
I Don't Give a Hoot
Minimalist But Groovy
Silly & Fun
This is the review of Minimalist But Groovy.
DEAL: Save 50% off of your first shipment! Use coupon code HELLOSTUDS.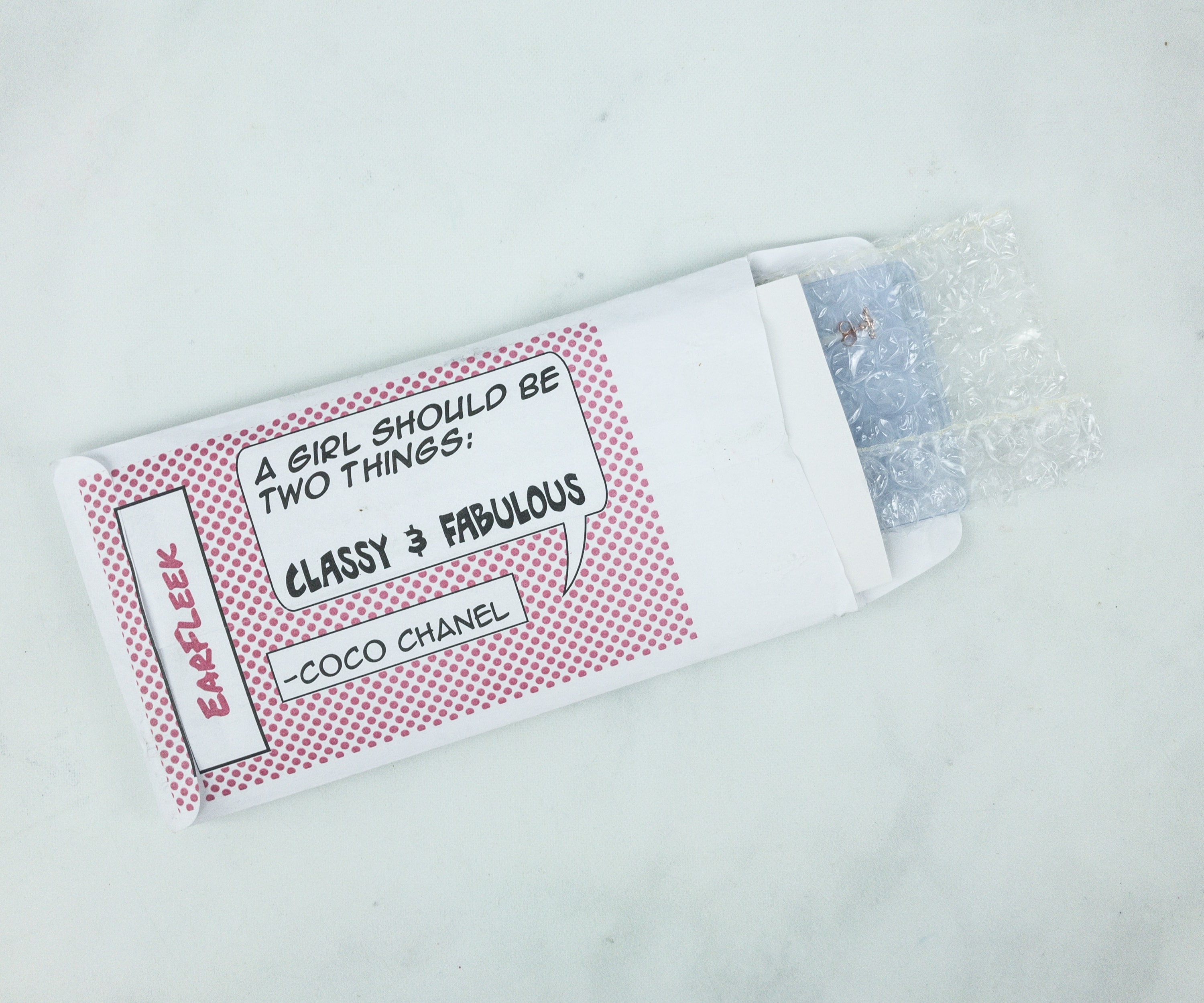 Earfleek offers a unique Tinder-like voting system to help select your next pair! Because this box was sent for review we didn't have access to it, but we wanted to let you know about it! You can turn it off or pick your preferences to better suit your own style. Thanks, Anna S!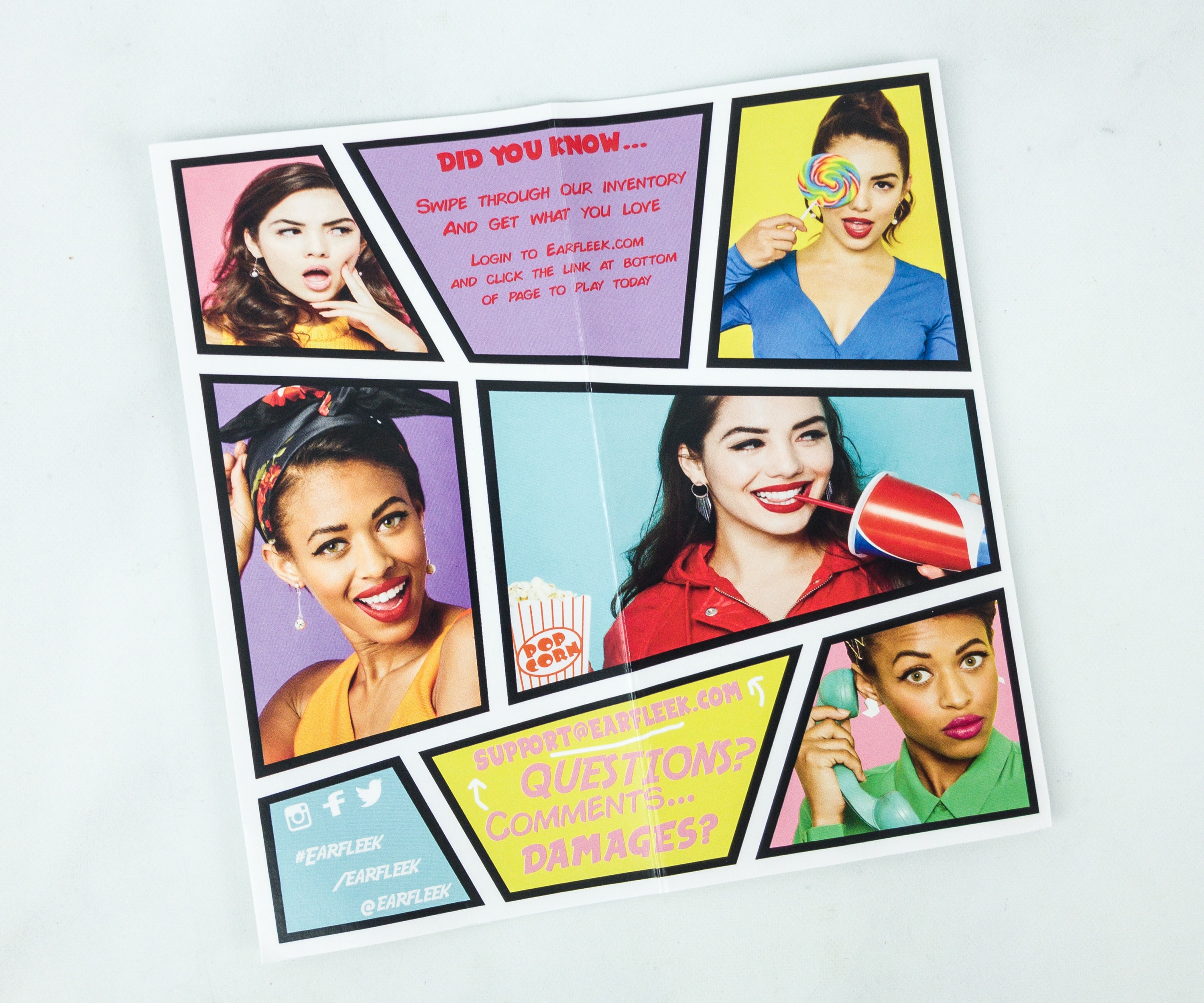 There's also a greeting card from EarFleek, plus a chance to get a free subscription for an entire year if you choose to share your EarFleek loot on social media using #earfleek.
Earrings from regular EarFleek subscriptions come in protective pouches.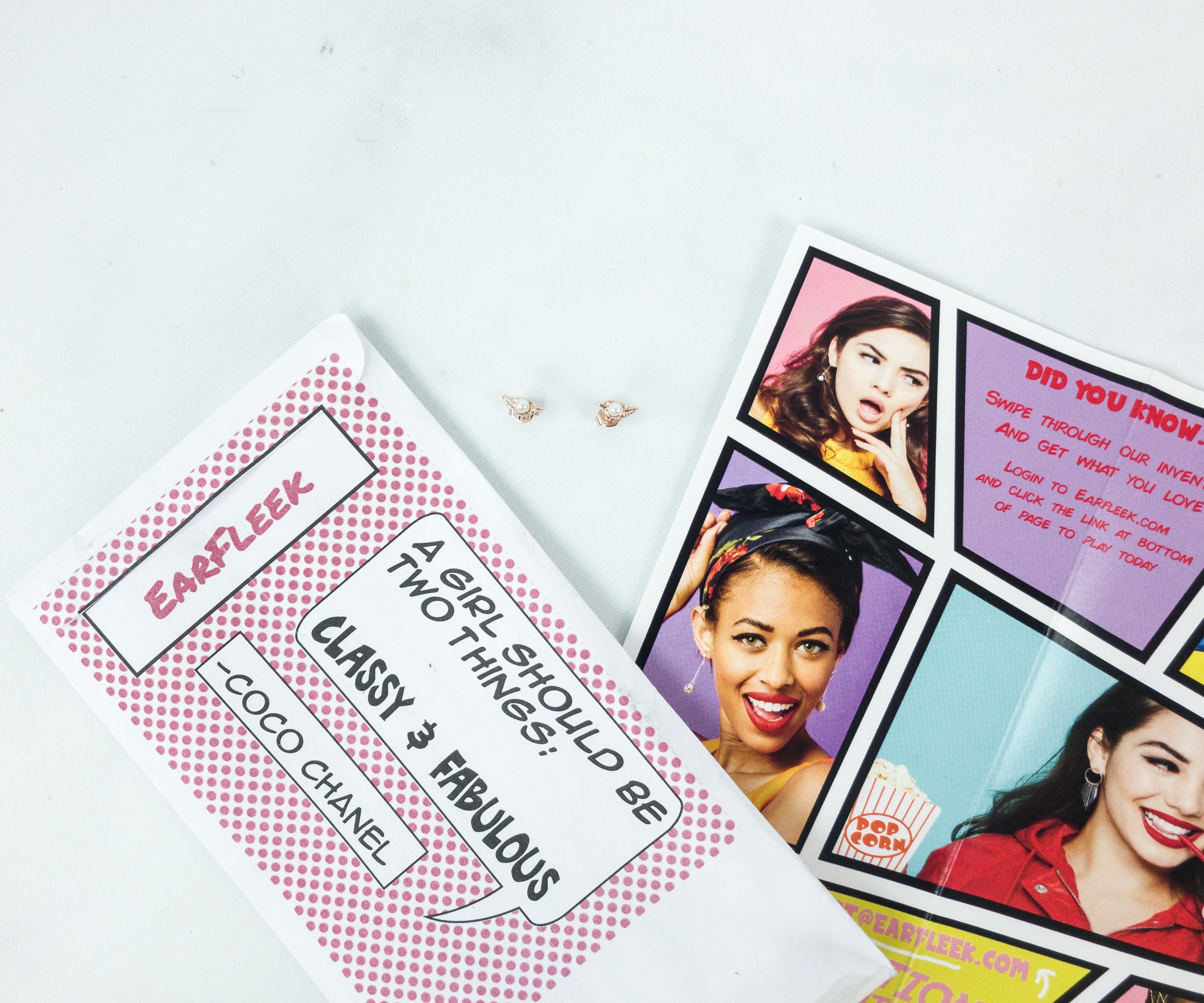 Earfleek Minimalist But Groovy Pearleaf Earrings in Rose Gold ($8.99) We get to try their take on minimalist, but groovy earrings and they sent us these lovely pair of studs in rose gold.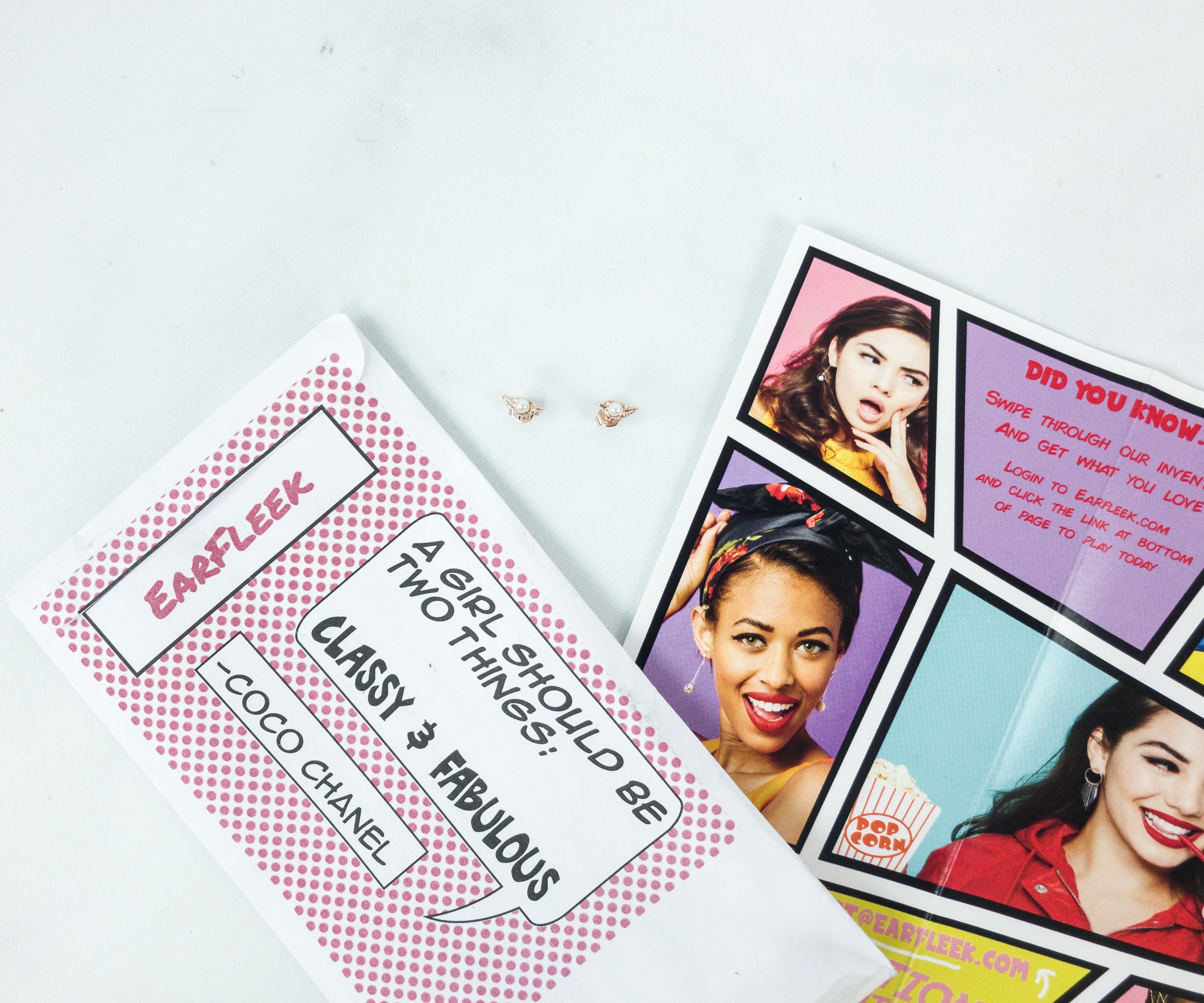 Even from a distance, these tiny pearls still look striking. I guess that's what they meant with minimalist, but groovy!
In a close up angle, you will see the elaborate design of the rose gold leaves that hold the shiny, white pearls. These are made with nickel-free plating which is hypoallergenic,highly durable and the color is less likely to fade.
It's always nice to have a pair of earrings to match with your daily outfit, but sometimes they can be expensive or irritating to the skin. Good thing these ear pieces are none of those! As I have mentioned above, the nickel-free plating is made for sensitive skin and they are just a few dollars a month. The pearl accents on the rose gold leaves gave additional sparkle to my eyes and the minimalist style is perfect for any mood or occasion. I really don't mind paying $3.49 a month for more of their eye-catching studs!
What do you think of this month's pair?