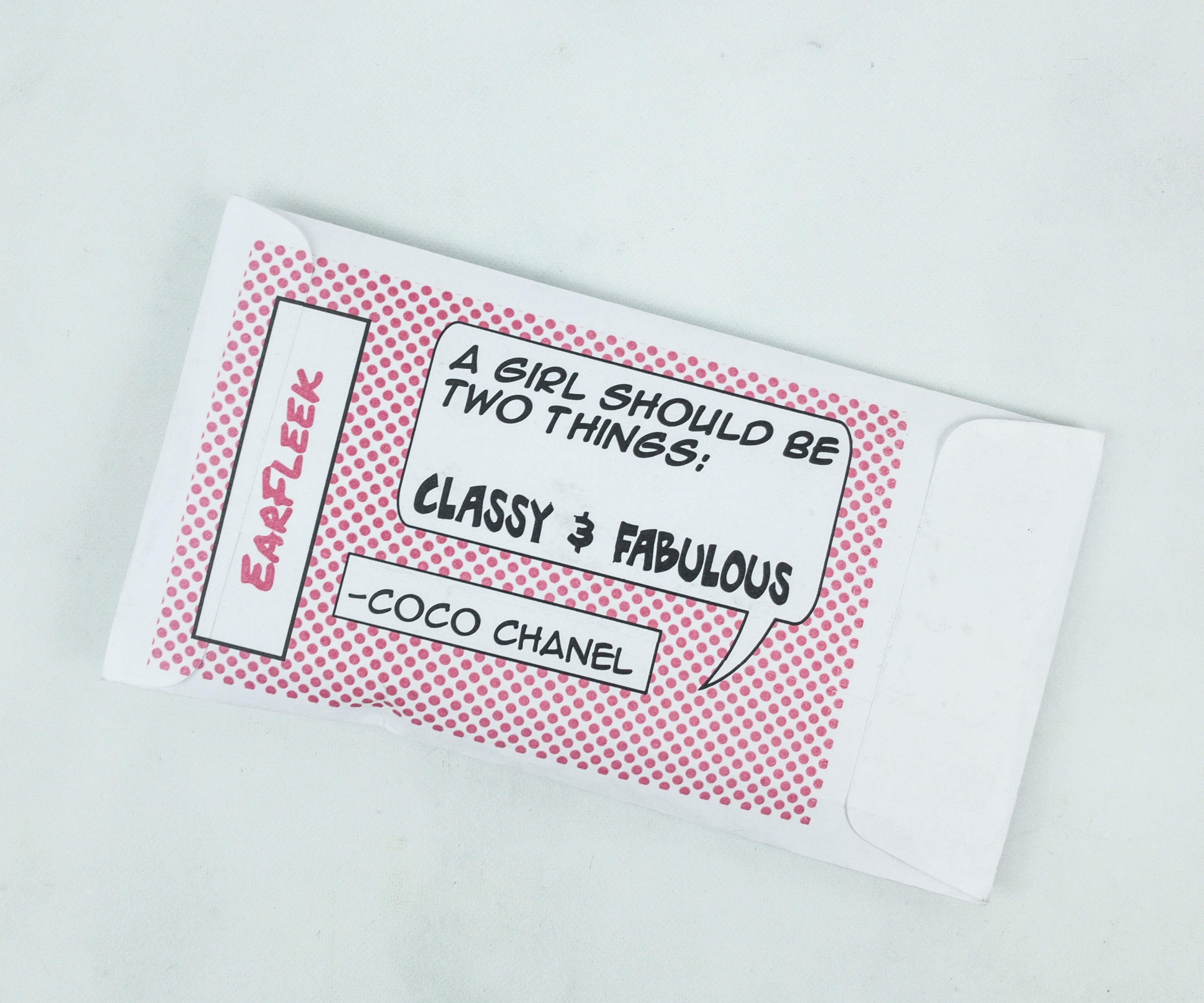 EarFleek is a monthly 100% nickel-free earring subscription that sends the cutest and trendiest earrings that you can pair with your outfit or perhaps you can show off to your friends!  Subscriptions are $3.49 per month and subscribers can choose from four different styles:
Boho Babe
I Don't Give a Hoot
Minimalist But Groovy
Silly & Fun
This is the review of Boho Babe.
DEAL: Save 50% off of your first shipment! Use coupon code HELLOSTUDS.
Earfleek offers a unique Tinder-like voting system to help select your next pair! Because this box was sent for review we didn't have access to it, but we wanted to let you know about it! You can turn it off or pick your preferences to better suit your own style.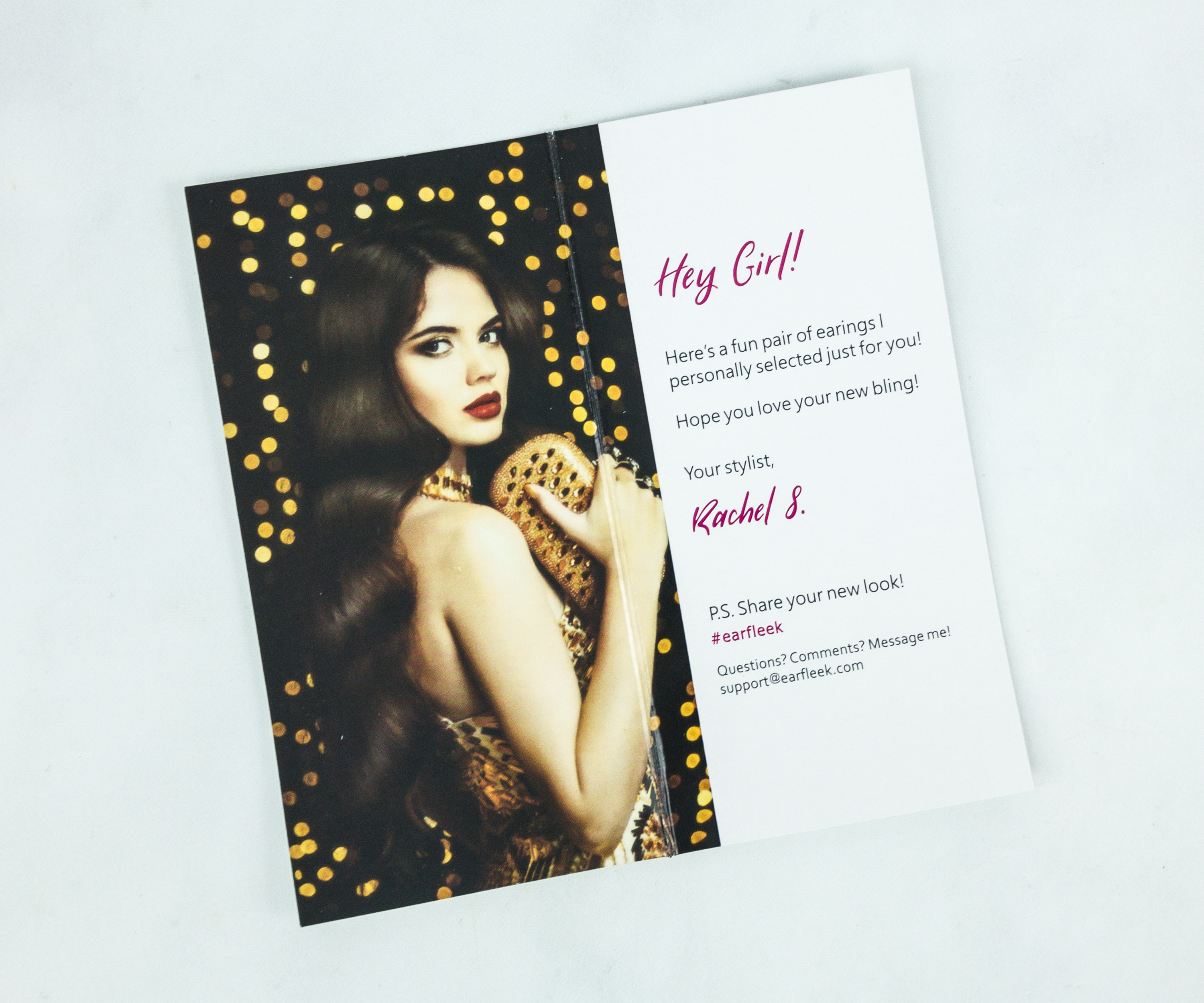 There's a greeting card from EarFleek!
EarFleek has packaged the earrings nicely in clear resealable plastic to ensure that it is safe during shipping.
EarFleek Boho Babe Earrings The Boho-styled earrings I got this month look like woven balls. The pair looks fantastic!
When you say Boho, most designs that come to mind are loud, long, and attention-catching pieces. This month's pair is rather simple and toned down, but still pretty. They're also soft and light, and I love that they are easy to pair with any casual ensemble. Very work friendly!
I'm loving my newest Boho Babe pair! The woven earrings add a nice boho touch to any casual outfit without being over-the-top. I can still pair it with a boho necklace and it won't make me look over-accessorized. I'm happy to add another fantastic piece in my earrings collection and I'm already excited about my next pair!
What do you think of this month's Boho Babe look?