Disney Movie Club delivers the latest (and most-loved classic) Disney Movies for you to build your ultimate Disney Movie library. When you sign up for the trial offer (see below for full details) you can get 4 movies for $1 shipped. Not just Disney you can also get Pixar and Marvel Studios!
The way these subscription works is that you'll get a featured movie title offer that you can accept or decline. If you forget to decline, it will be sent automatically. Just like pick or skip in other subscriptions. Some months have 2 featured titles.
DEAL: Get 4 movies for only $1! The deal applies automatically, just VISIT AND SUBSCRIBE. Terms & conditions apply. In order to fulfill your Club purchase commitment, you'll need to buy 5 movies at full price.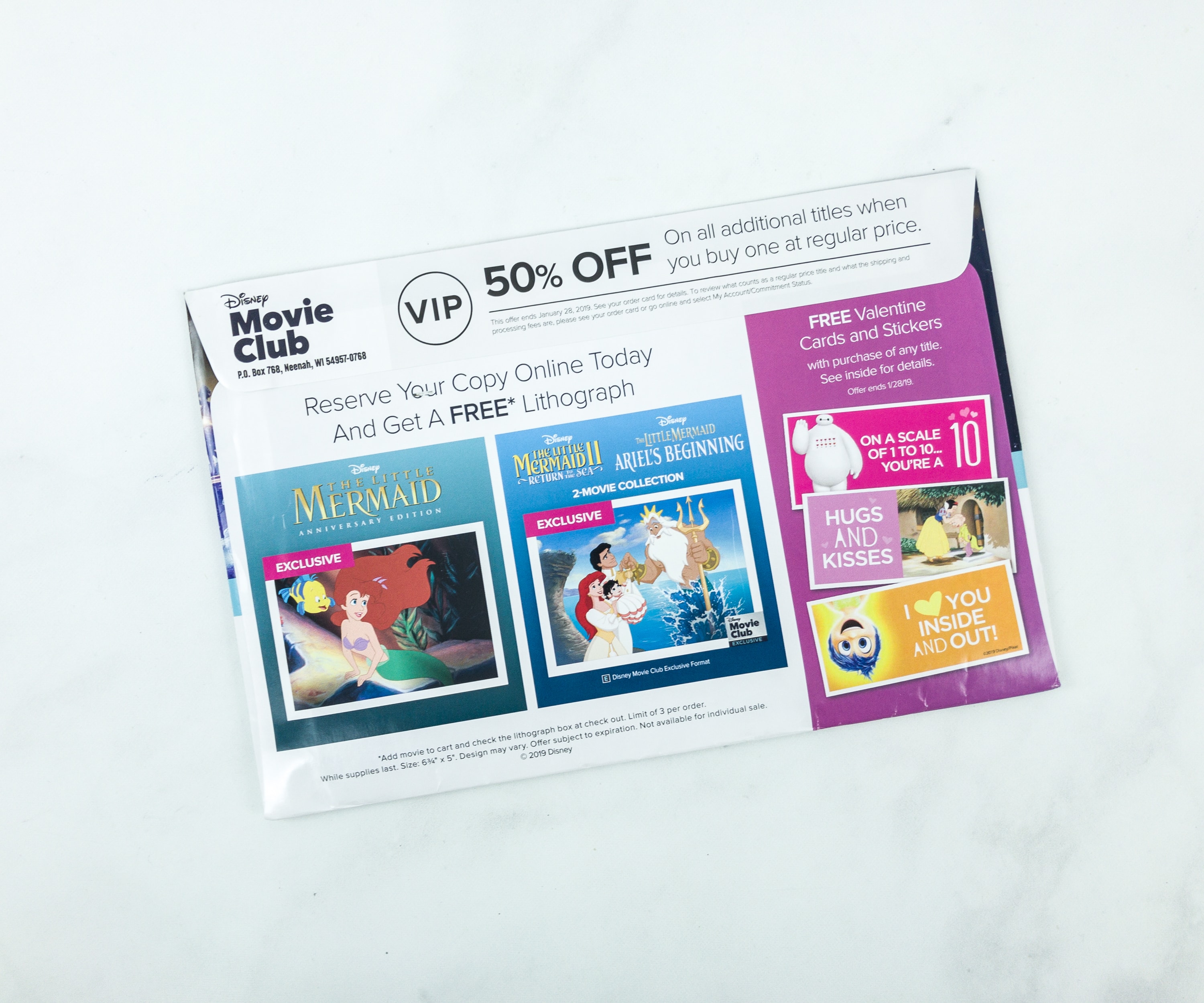 All the promotional details are outside of the pack.
For this month, we got the Disney The Nutcracker And The Four Realms!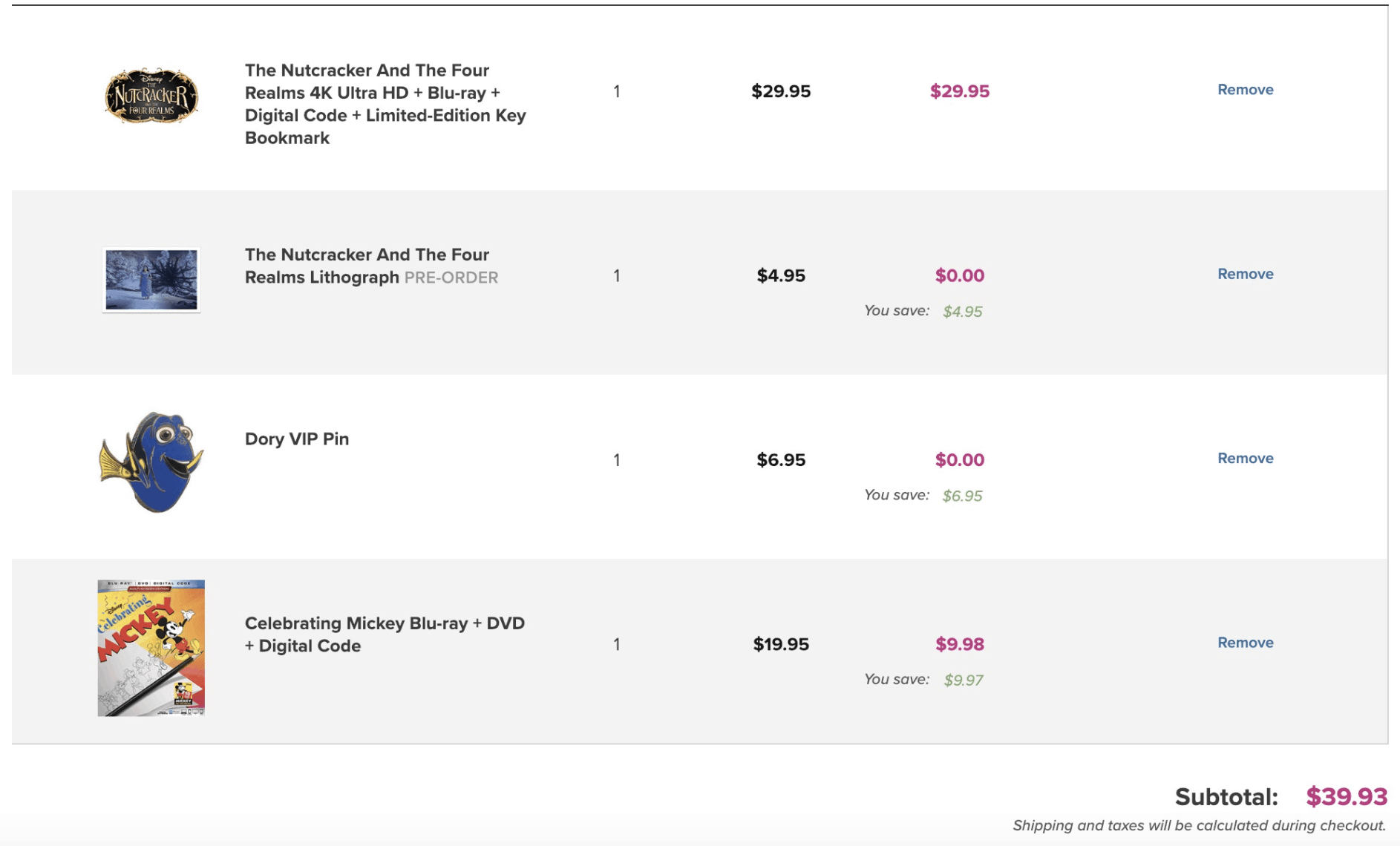 The way these subscription works is that you'll get a featured movie title offer that you can accept or decline. If you forget to decline, it will be sent automatically.
Here's what I've learned – you get the most bang for your buck by skipping months and then going back and getting previous titles. Also once you're a VIP member you can score extra bonuses – like the Dory pin we got this month. You'll need to add them to your cart before checking out.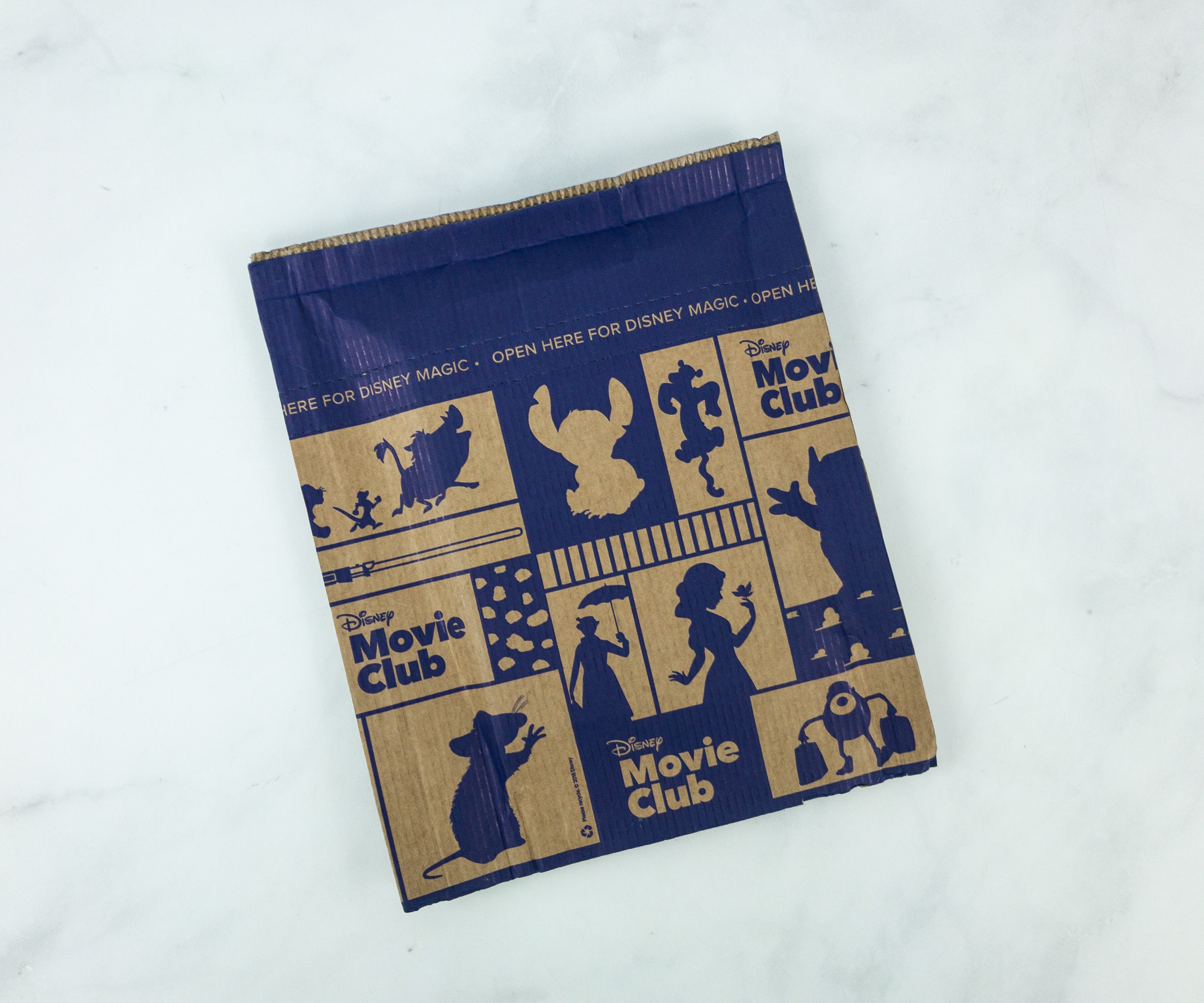 I actually love this cool packaging where we can see some of the DMC's classics!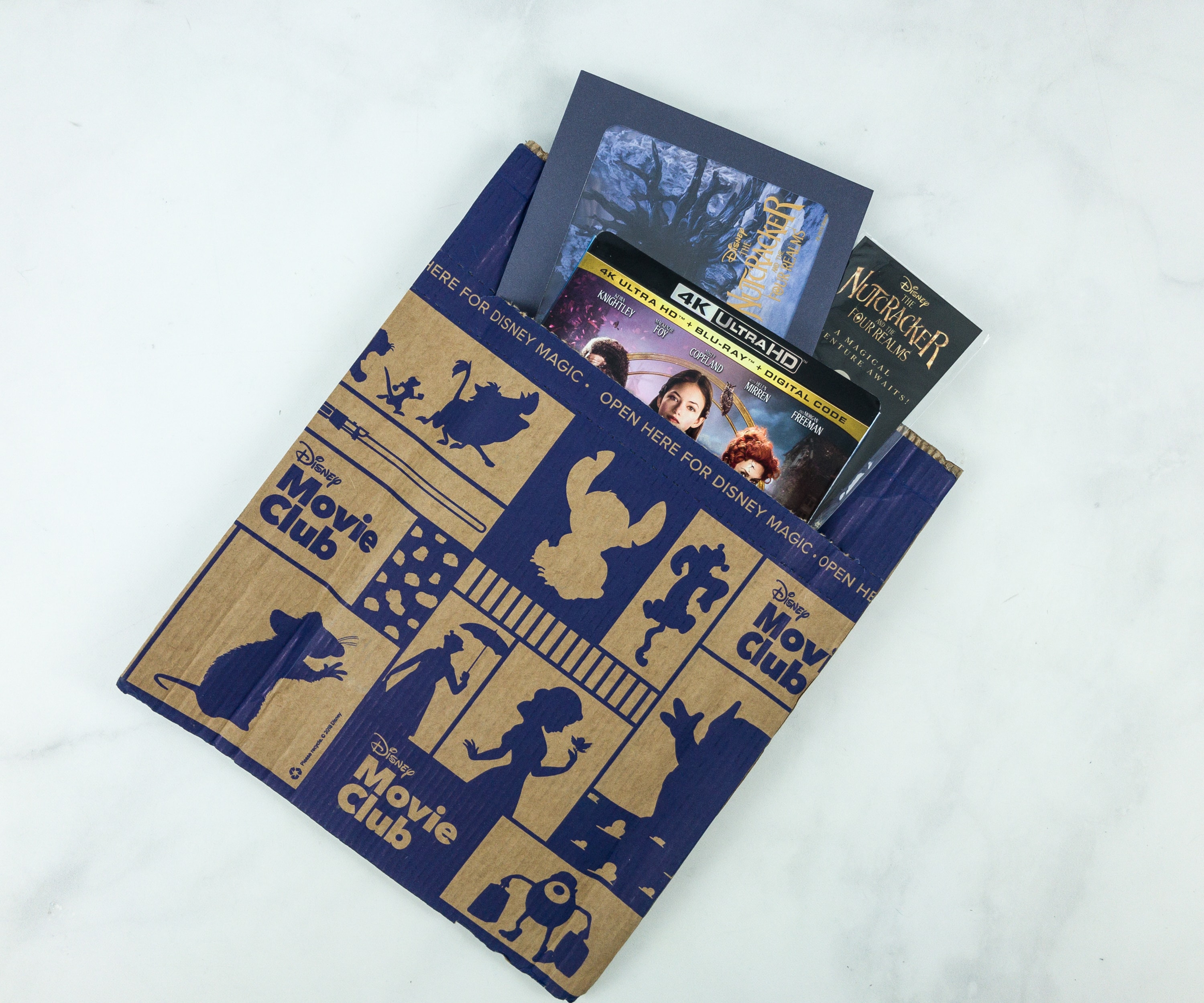 Some of the Disney Movie Classics featured here are from The Lion King, Stitch, and Tigger.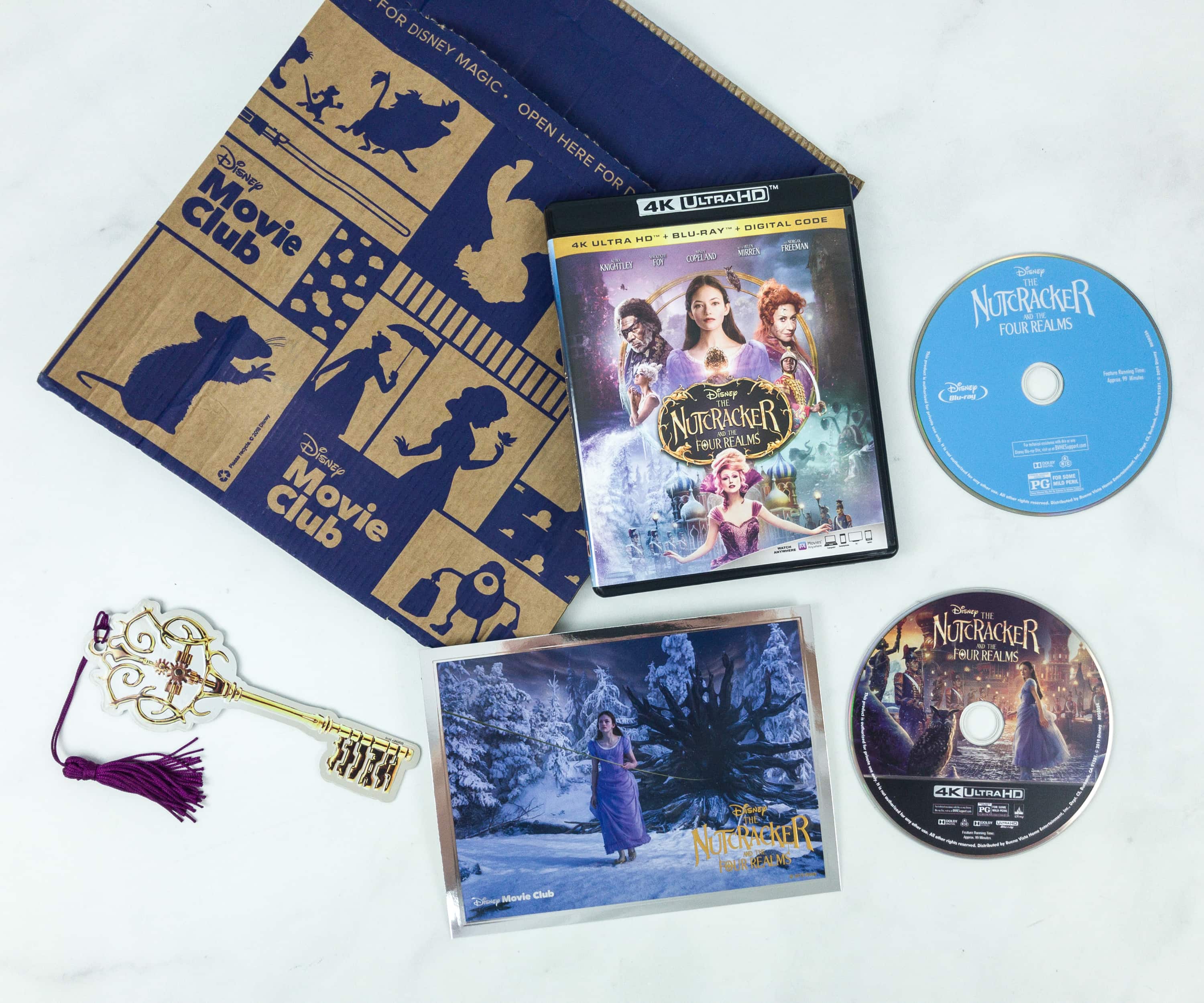 Everything in my box!
You can get 4 movies for just $1 plus free shipping by just using the code provided in the card.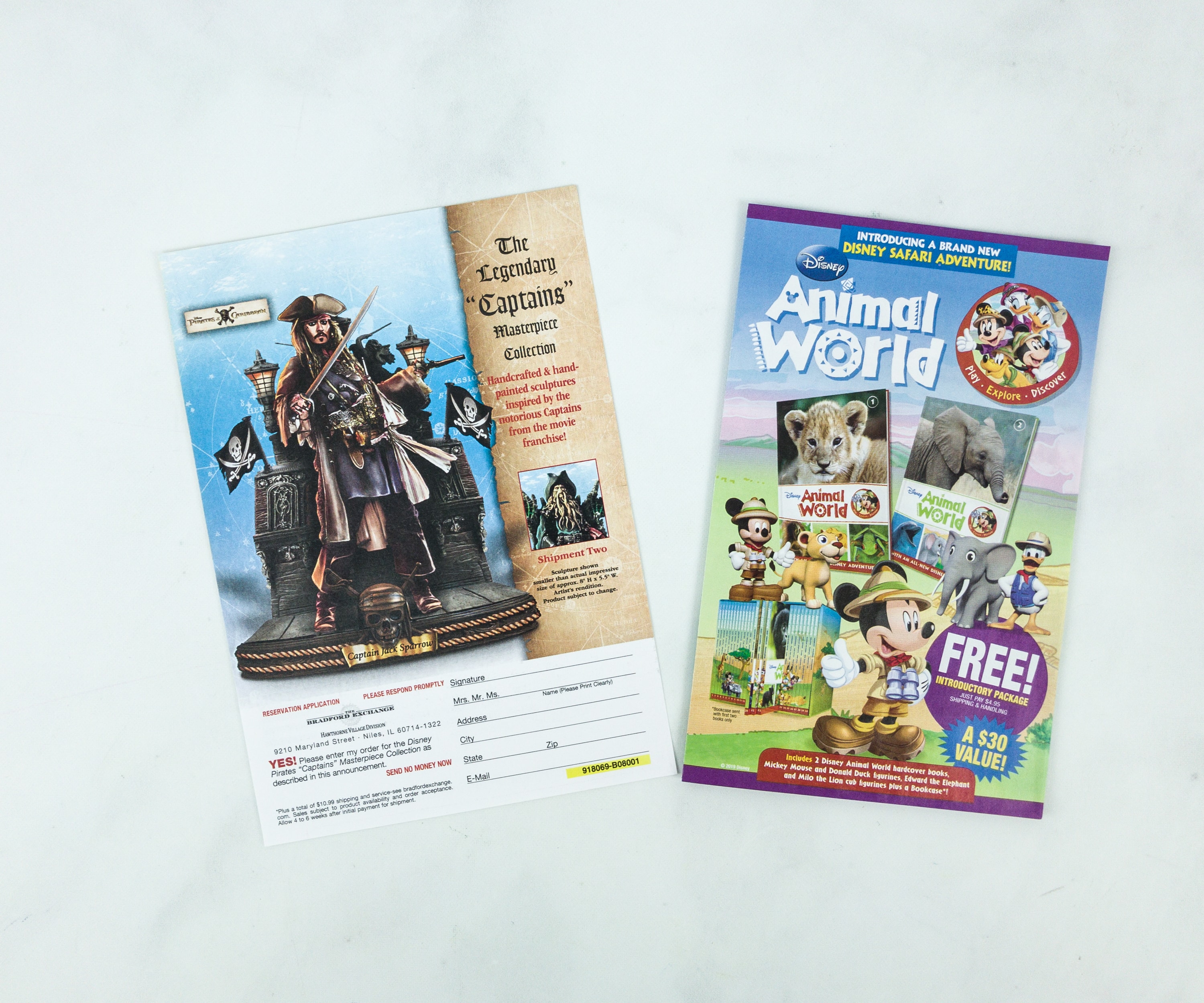 As a member of the club, you'll also be eligible for special promos and discounts for genuine Disney movies and merchandise, plus other exclusive perks.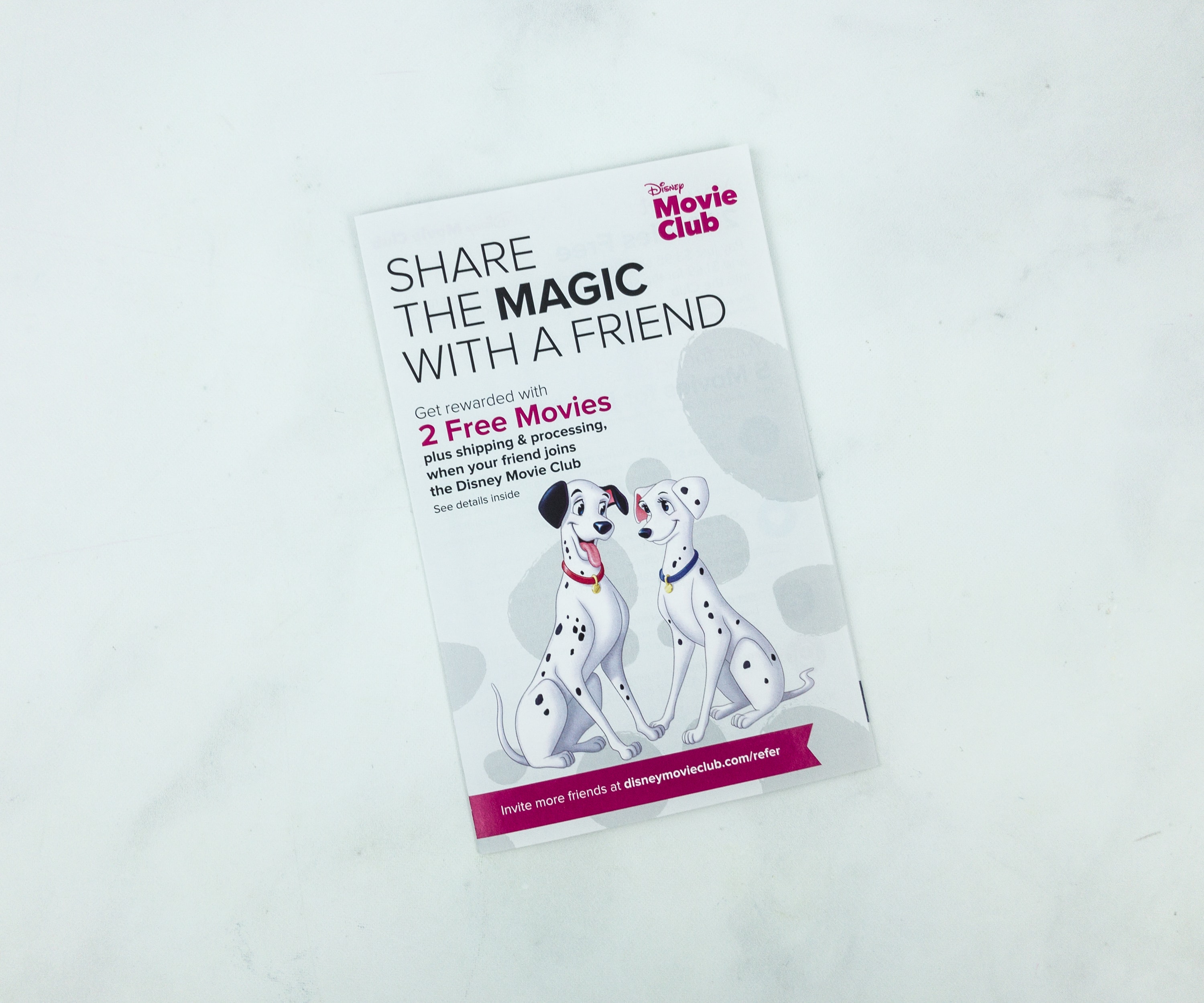 Share the magic with your friend, simply invite your friend to join the club and get 2 free movies plus shipping and processing.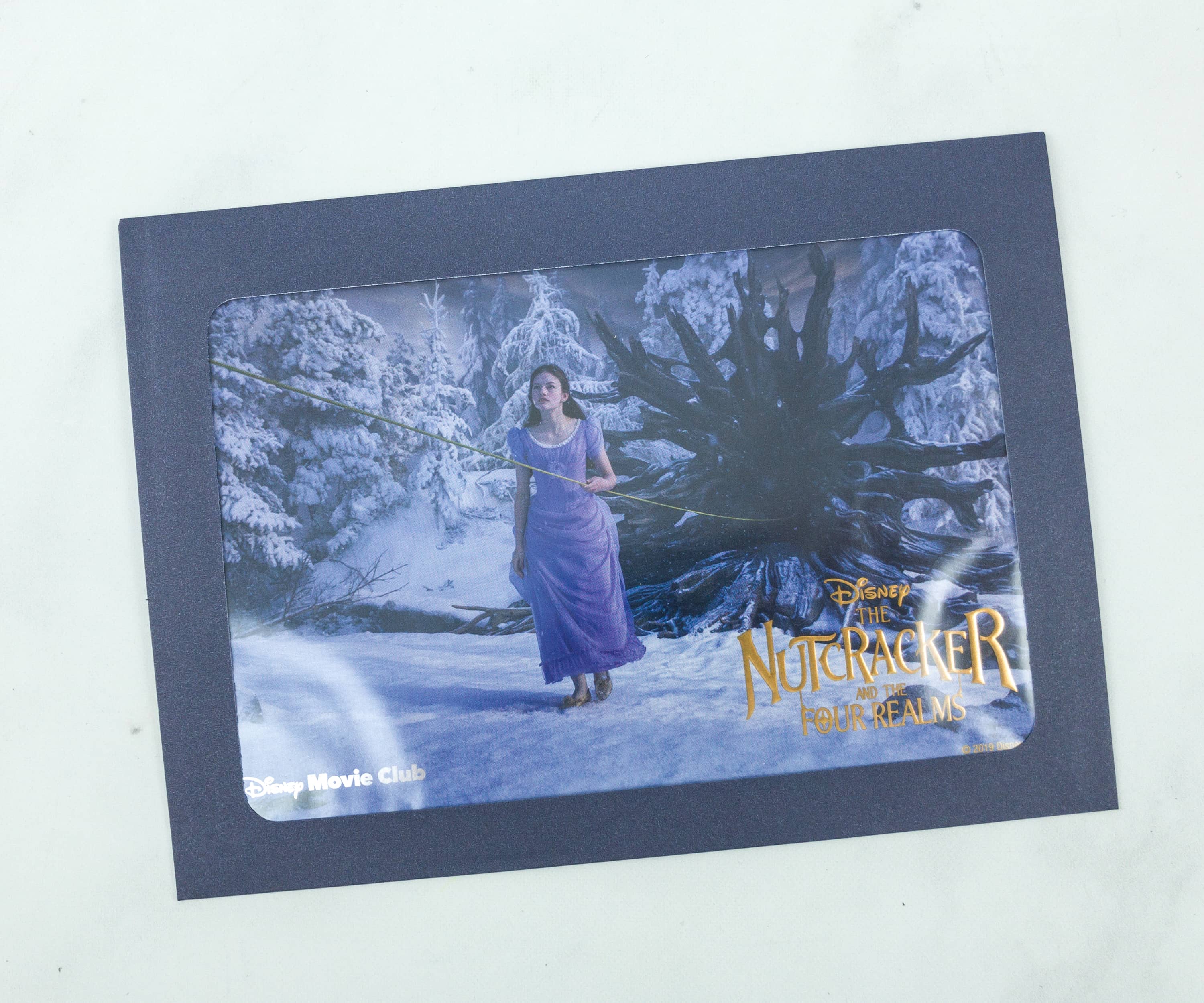 The Nutcracker Lithograph. The lithograph comes in a plain blue envelope with a transparent plastic covering the back, enabling us to see and appreciate the design even if we haven't opened it yet.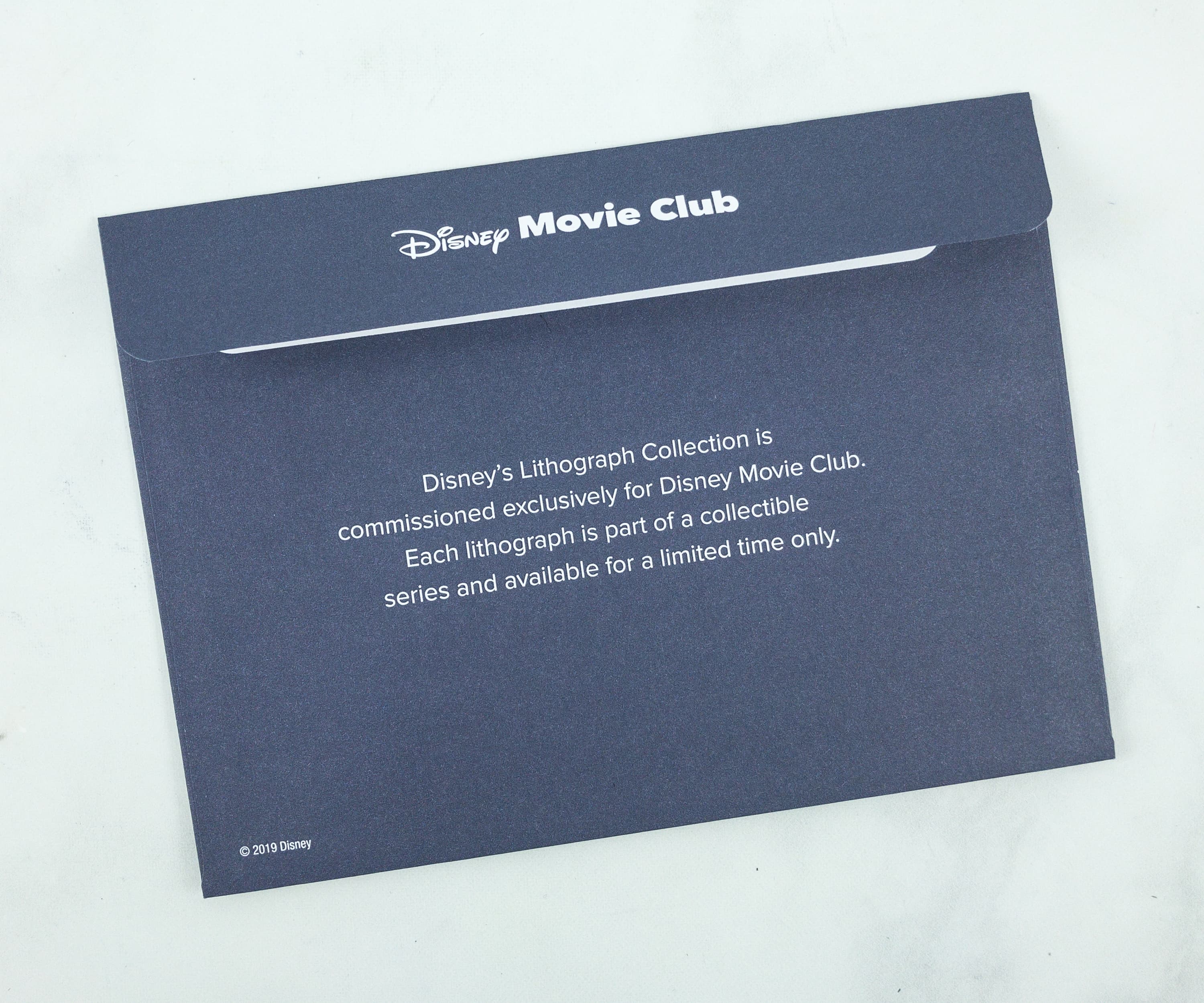 Each lithograph from this subscription is exclusively made for the Disney Movie Lithograph Collection.
The image in the lithograph came from a scene in the movie where Clara first set her foot in the forest in a parallel world while following the track made by a string with her name on it.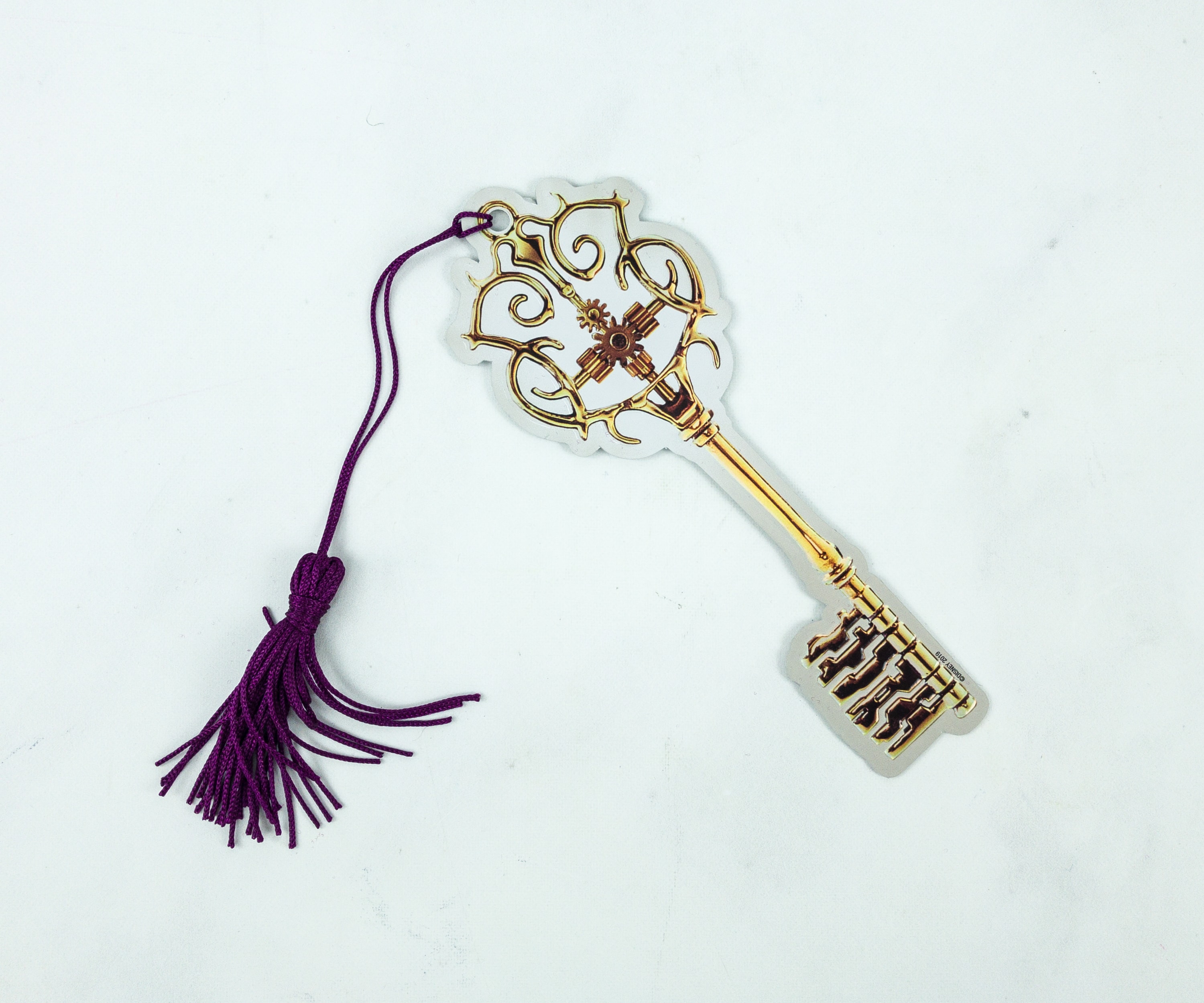 Clara's Coveted Key Bookmark. This month's featured bookmark is the enchanted key from The Nutcracker and the four realms. It looks so fascinating and magical!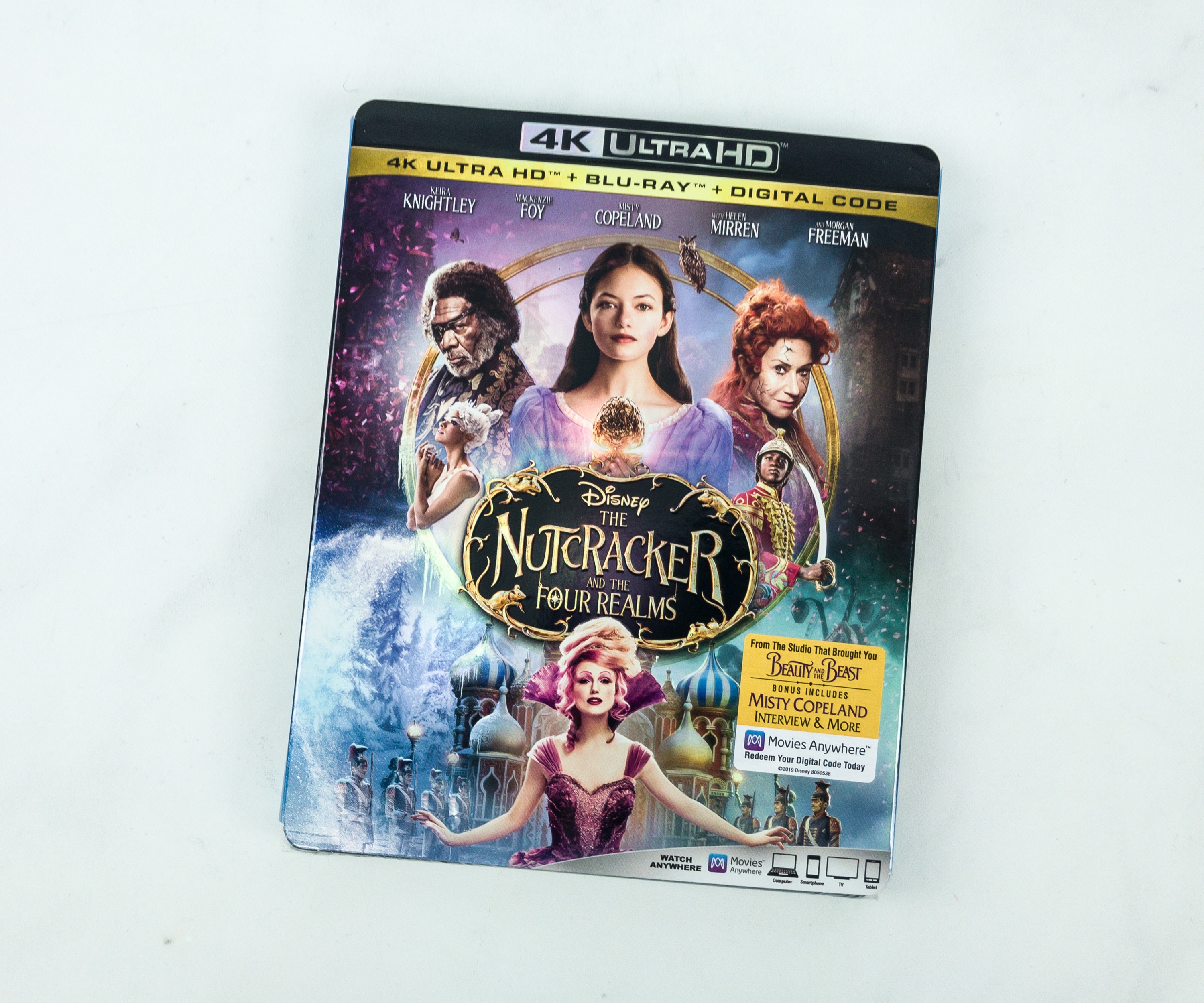 The Nutcracker And The Four Realms 4K Ultra HD + Bluray ($29.96) If your kids love watching magical and enchanting movies, The Nutcracker and The Four Realms is a great choice. It is not your usual Nutcracker movie made with sugary-sweet story, this version of Disney is more about the importance of courage to believe in oneself even in front of great adversity.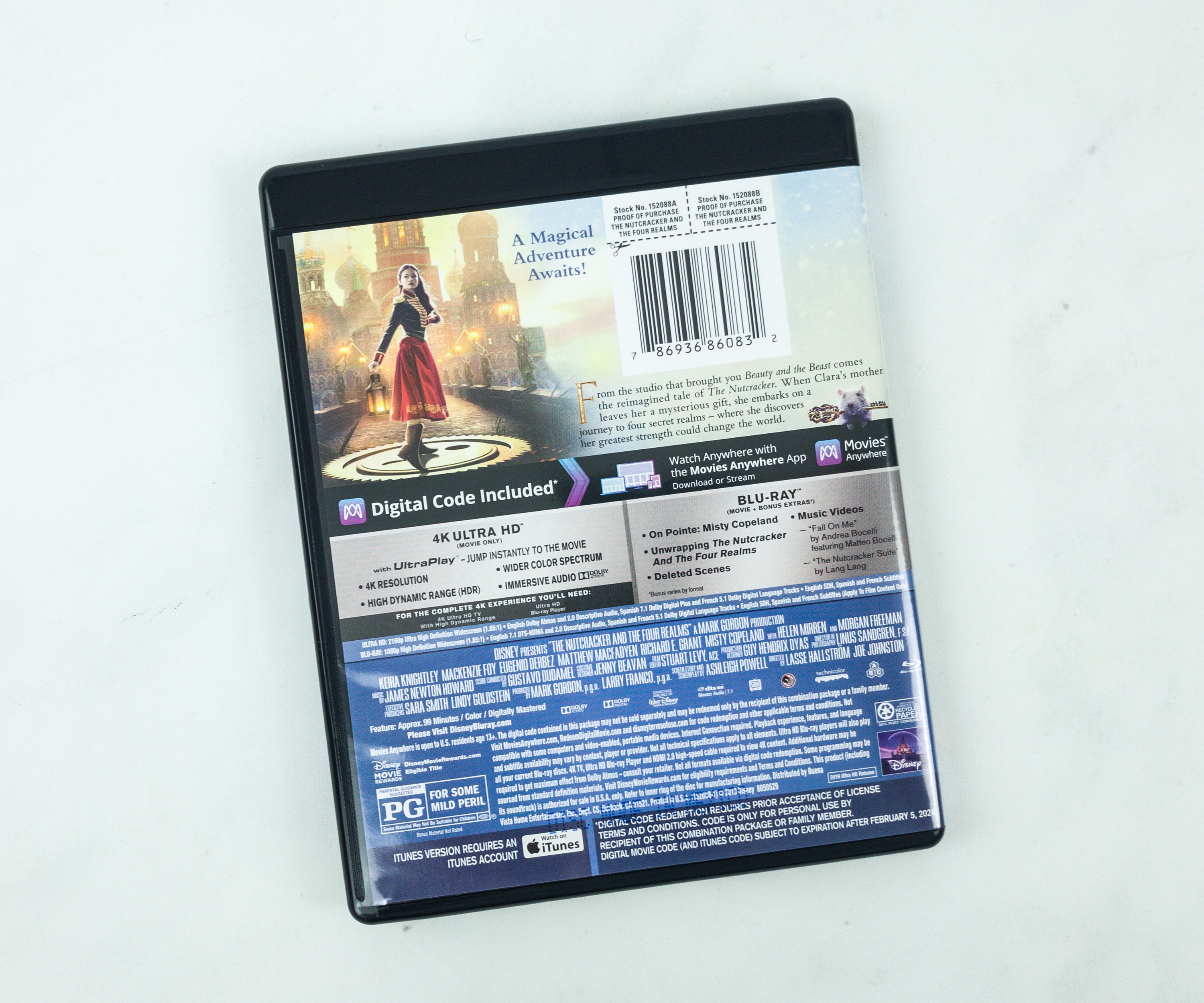 I think this movie is pretty underrated because of some unreasonable reviews from those who expected it to be the traditional Nutcracker movie. For us, Mackenzie Foy really did a great job portraying the character of Clara, that the most important thing to face and overcome every adversities is by believing in yourself no matter what.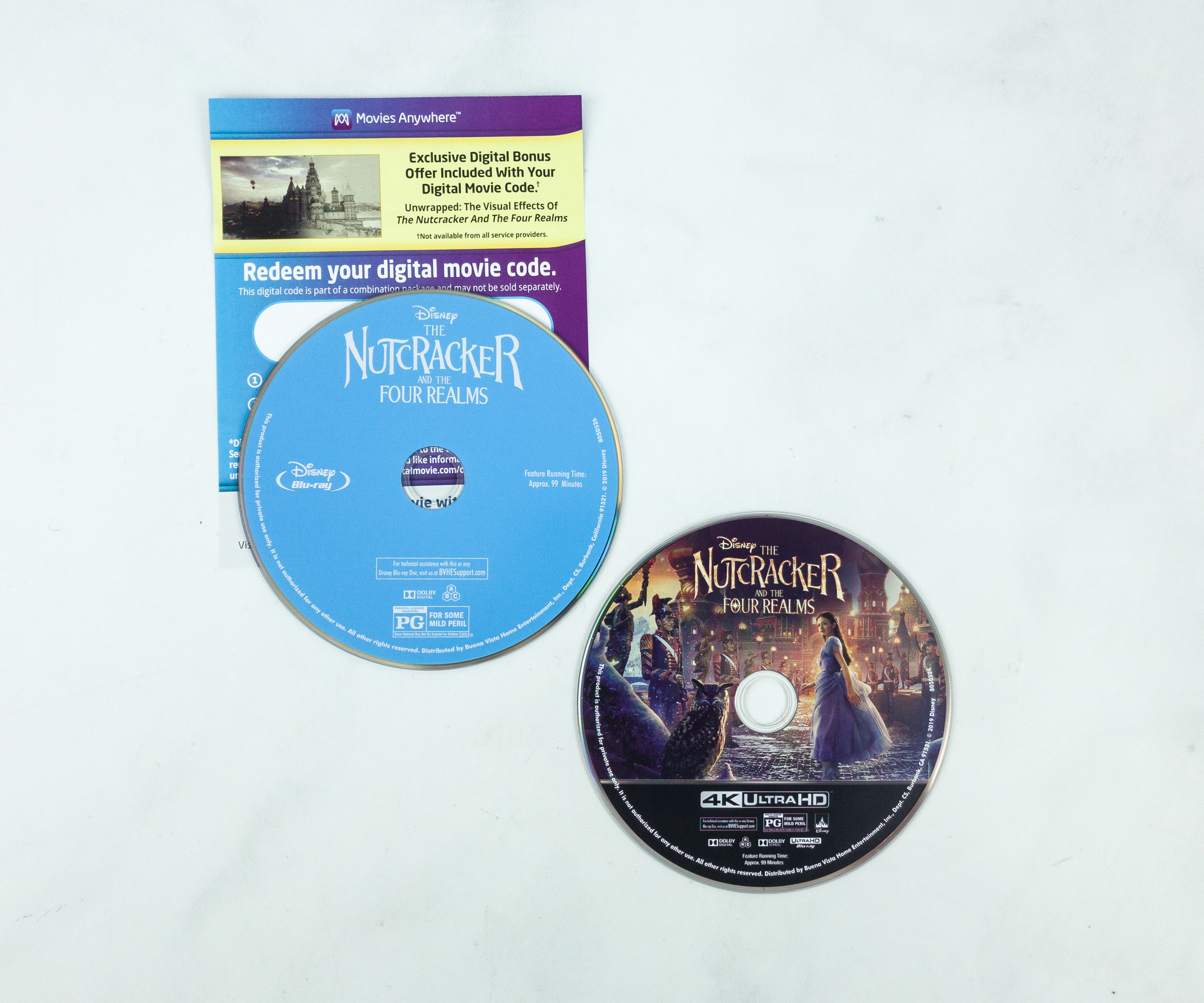 The kit contains 2 CDs and a card that contains the digital movie code.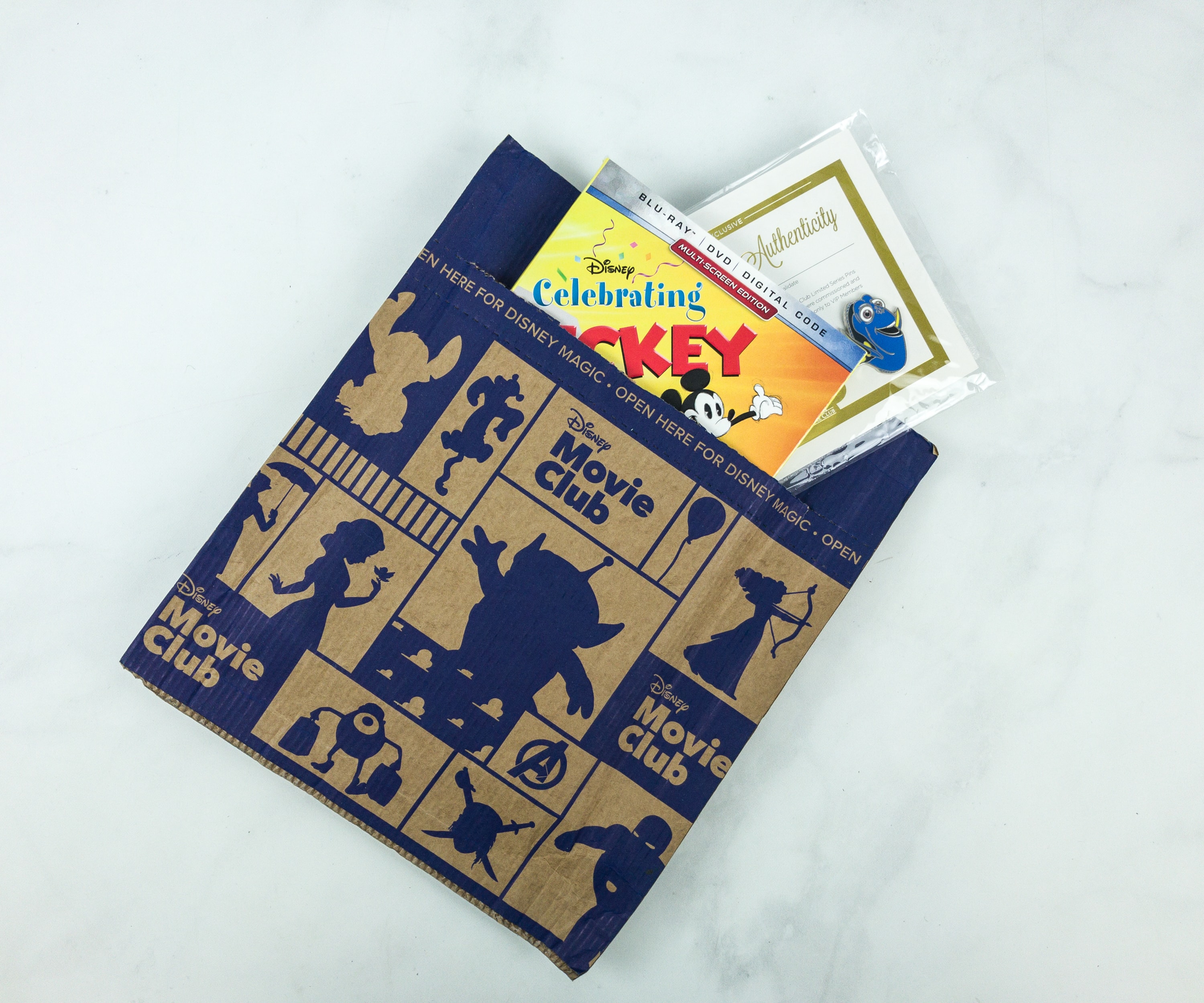 The second CD we got also comes with a mailer with a variety of Disney prints. I think I'm also seeing Iron Man and a logo of the Avengers, plus princess Merida from Brave.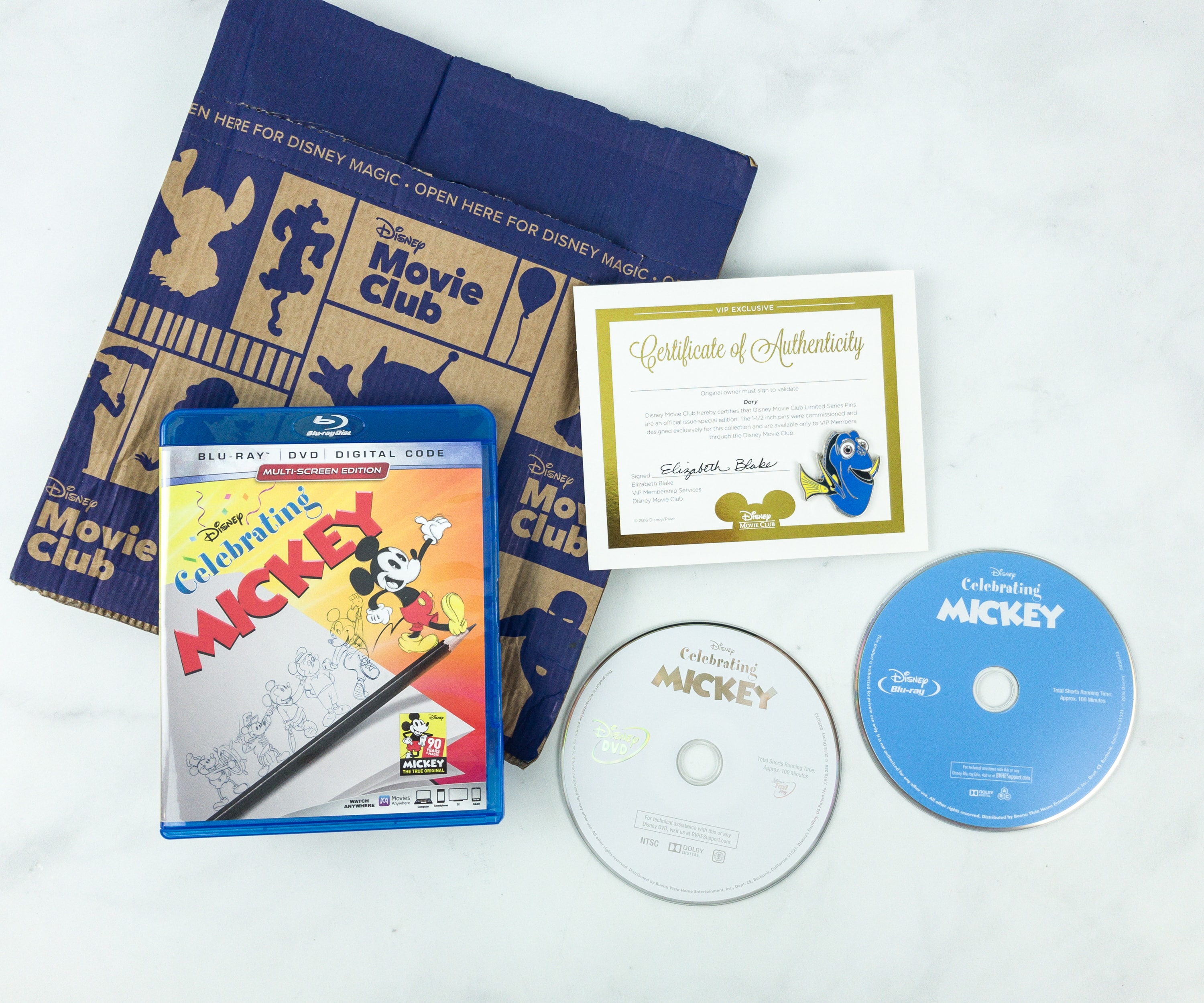 Everything inside the pack!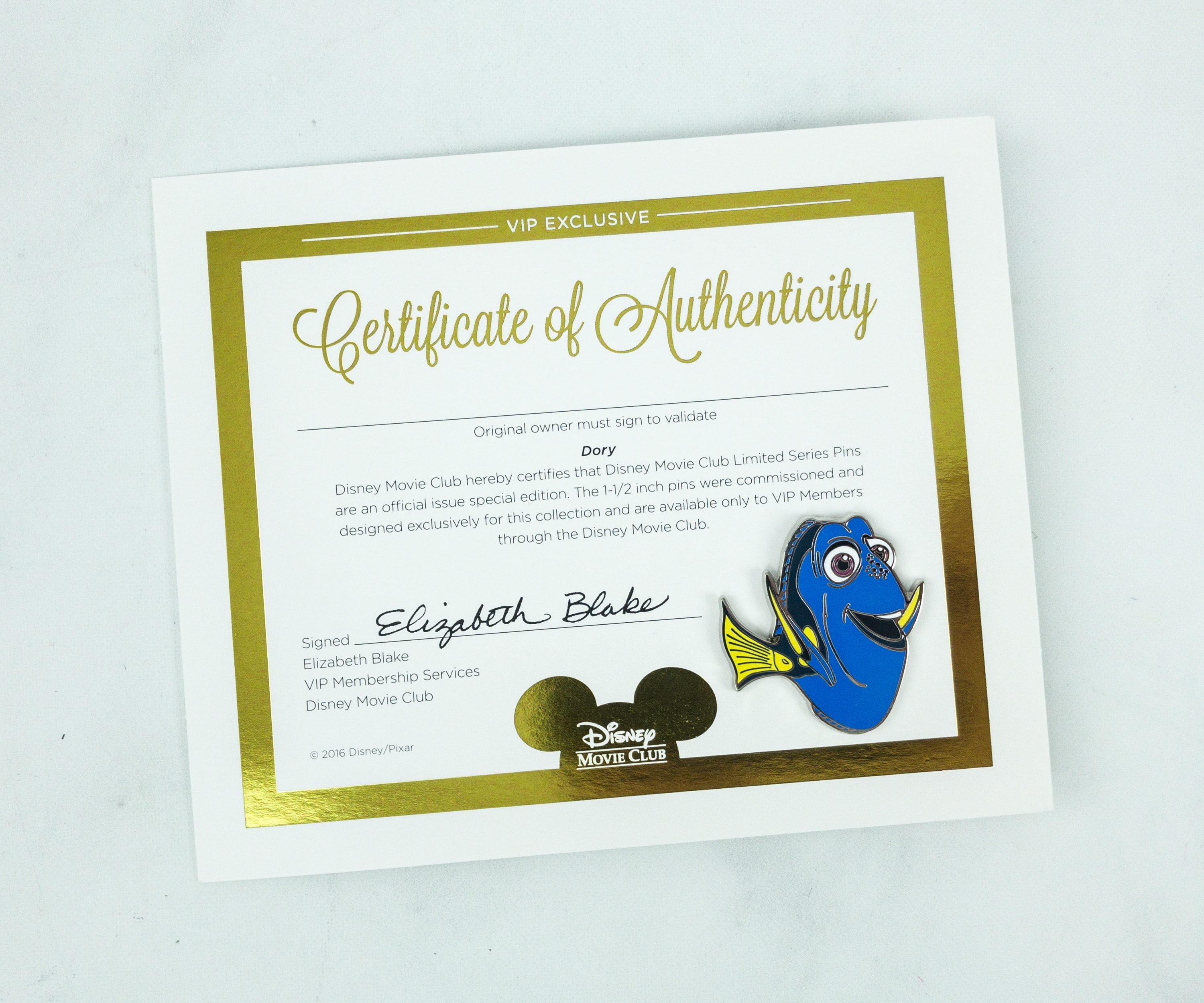 Disney pins always come with a VIP exclusive certificate of authenticity.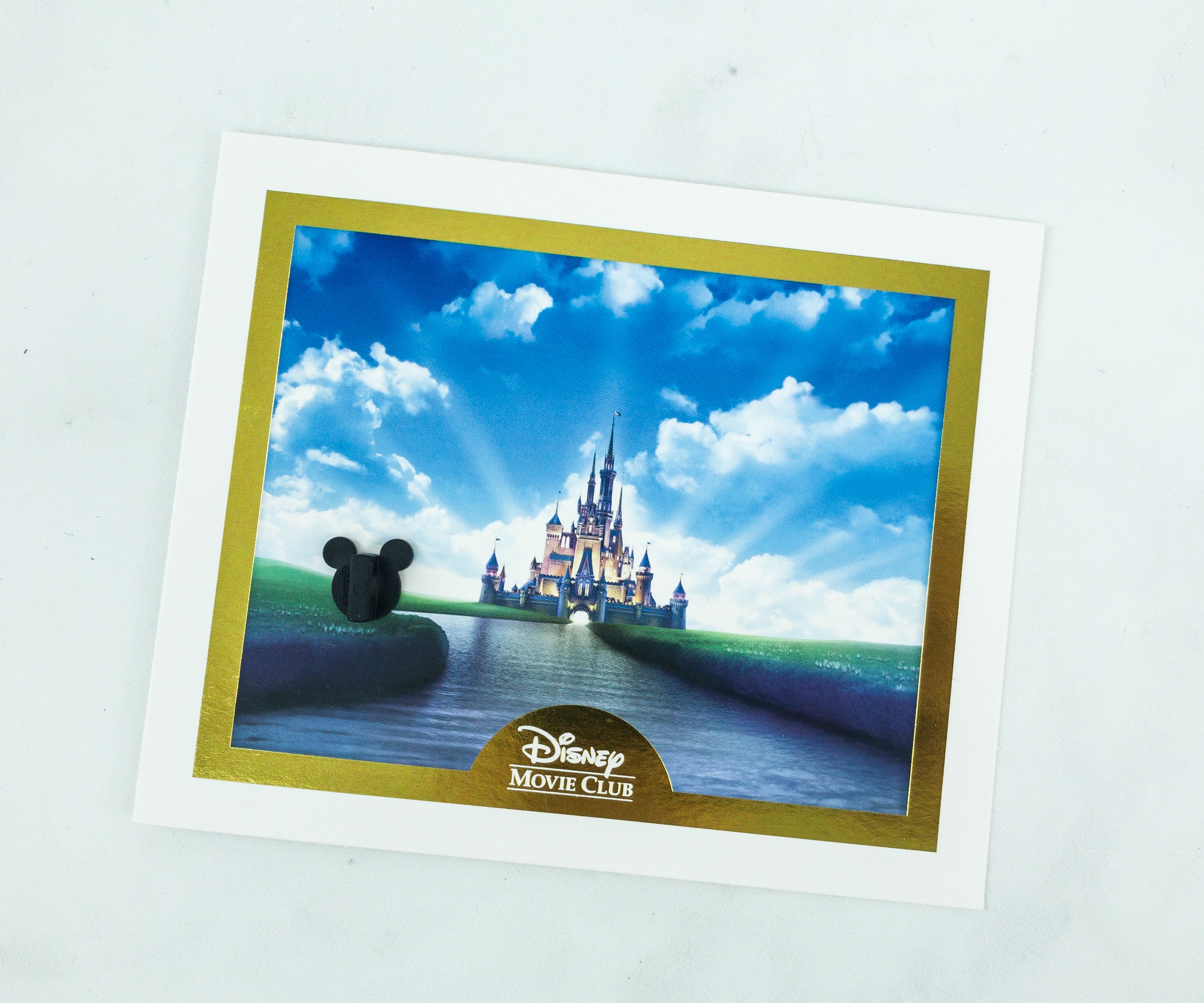 The back of the card features the famed Disney Castle!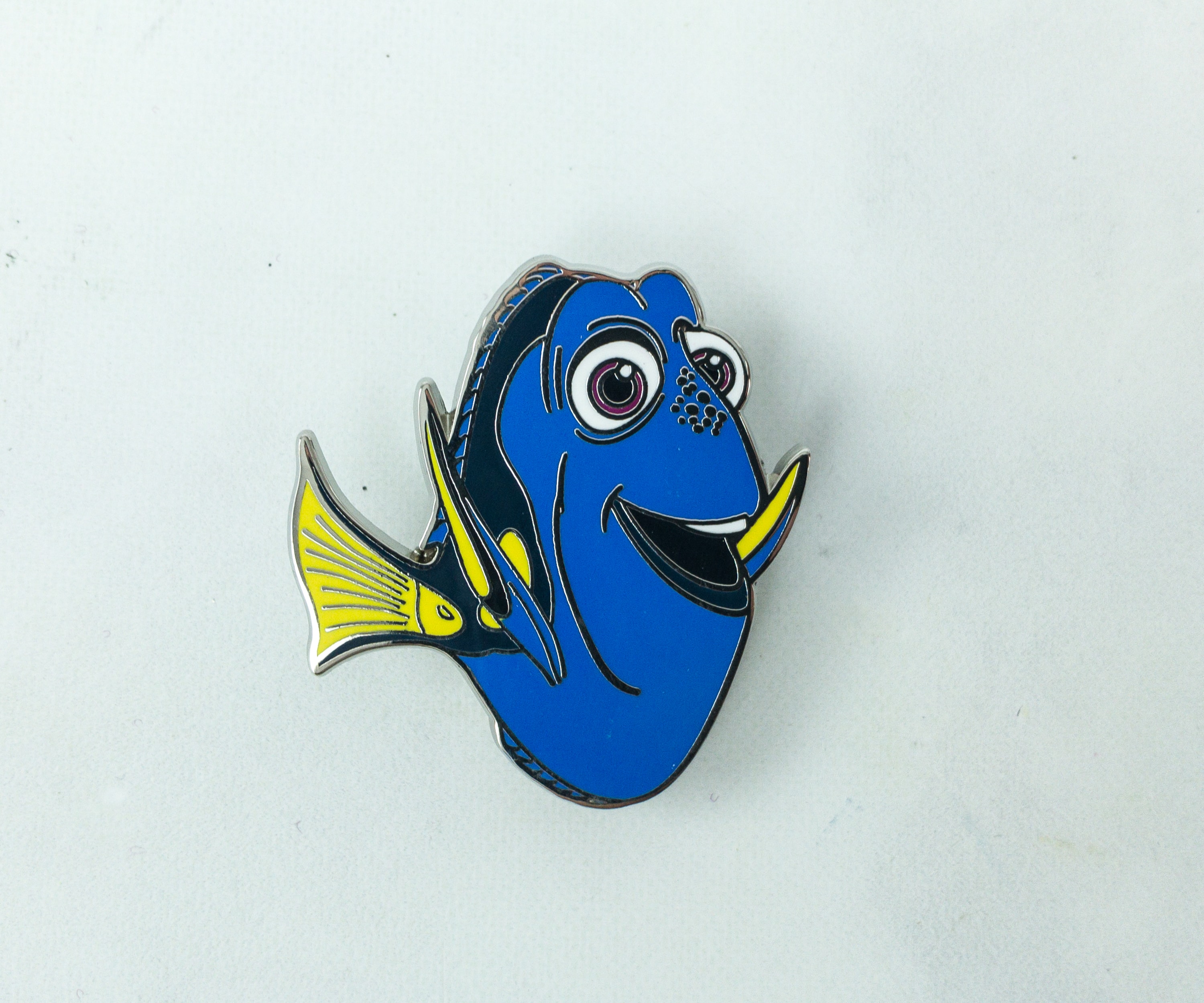 This month's exclusive Disney pin features Dory. It's high-quality, making it a great collectible item!
Celebrating Mickey Bluray ($14.96) This set features 13 Mickey Mouse short movies, beginning with Steamboat Willy with my fave films such as The Band Concert, Mickey's Trailer, and Pluto's Birthday Party.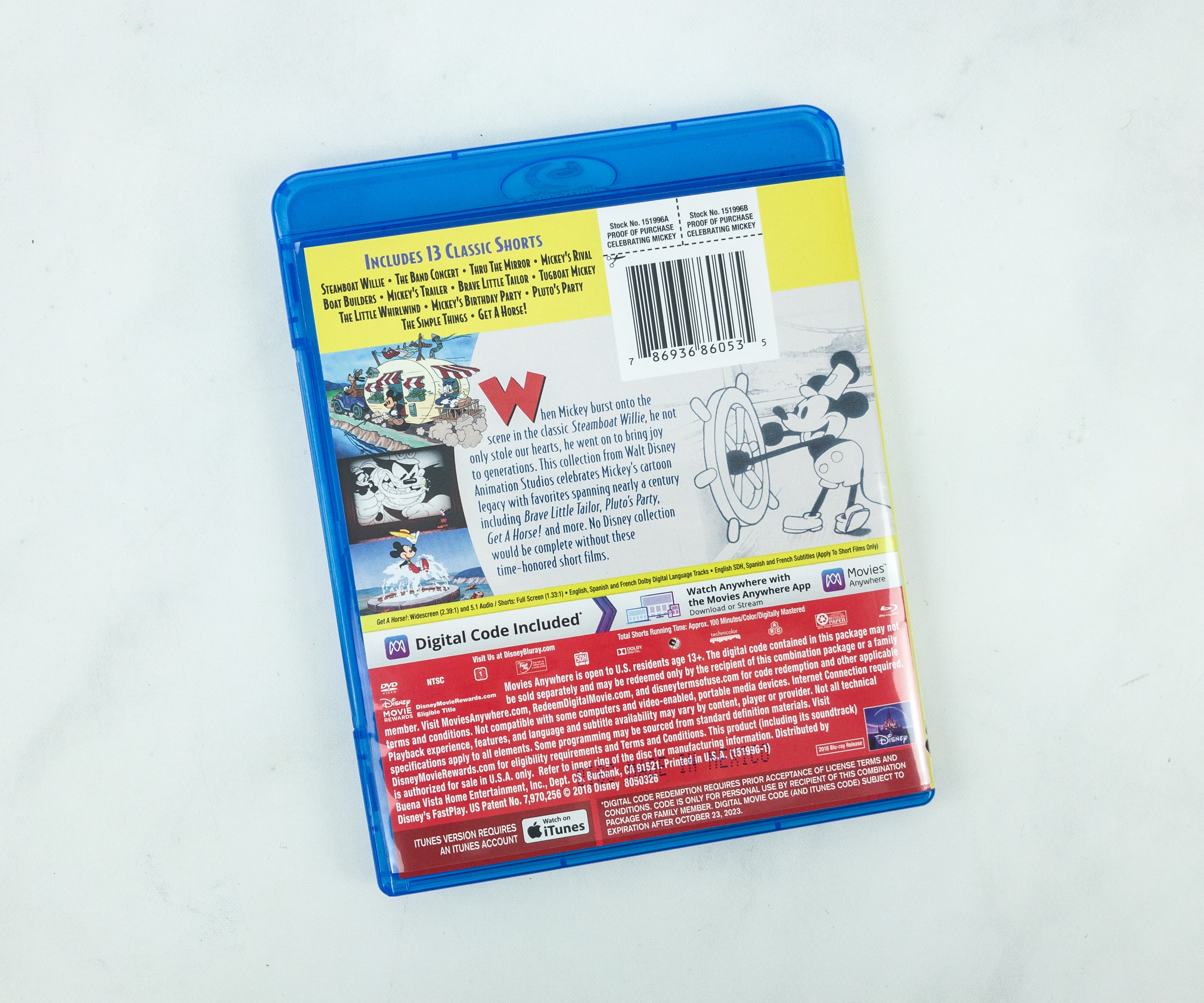 This CD is a well deserved 90th birthday tribute to Disney's no.1 flag bearer, Mickey Mouse!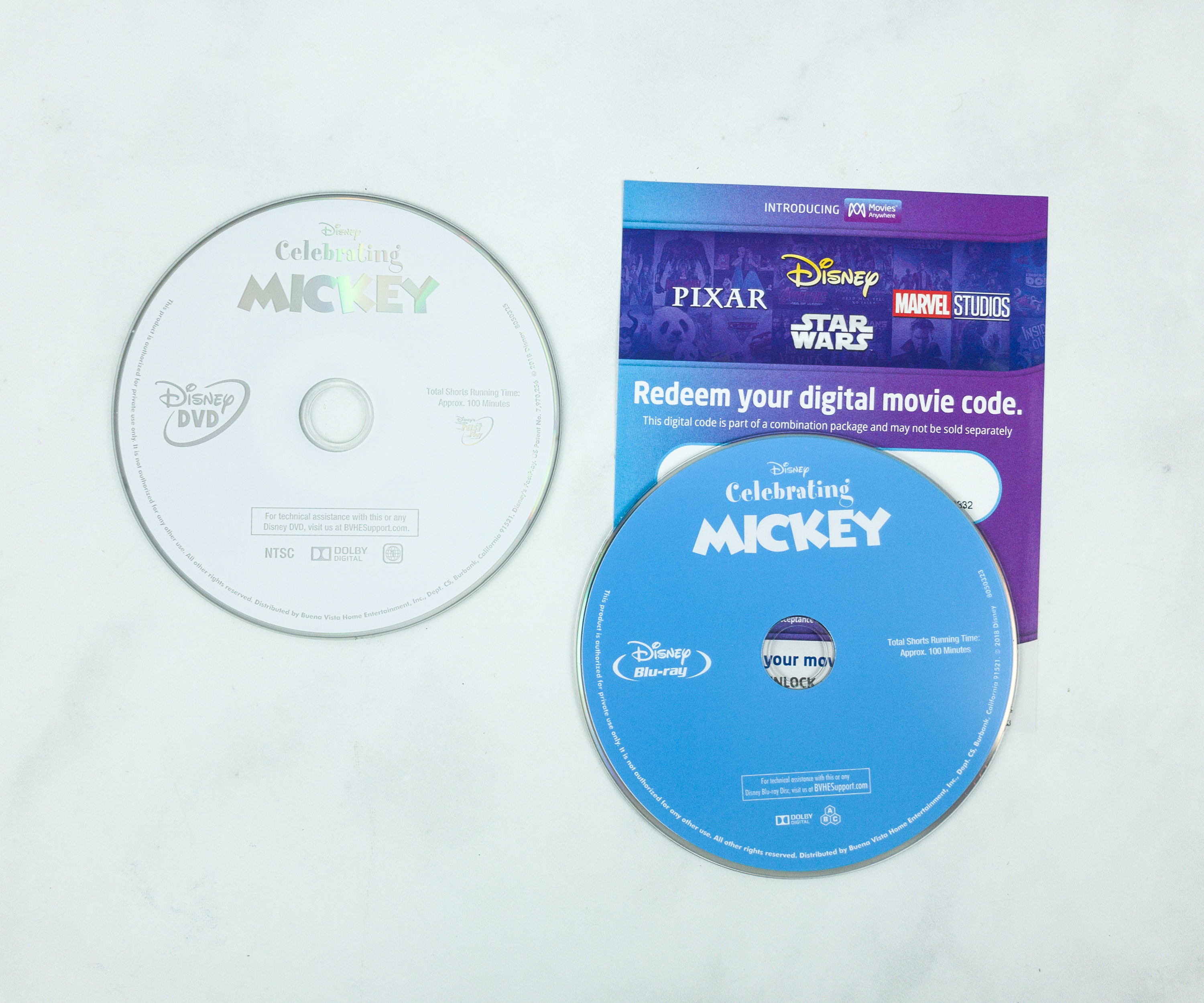 Like the first kit, it includes 2 CD and a card containing the digital movie code. TBH, lots of talking points with the kids. We really delved deep while watching some of these oldies.
We picked up two movies this month, one is a new and the other is a classic. The kids loved the Nutcracker movie, it's so inspirational and magical at the same time. The classic Mickey Mouse movies were a hit as well. We also appreciate the bonus items like the exclusive pin with a certificate of authenticity and gorgeous bookmark based on the magical key from the Nutcracker movie. As big Disney fans, we really love this subscription and we're always looking forward to more amazing movies next month!
What do you think about this month's movie picks?