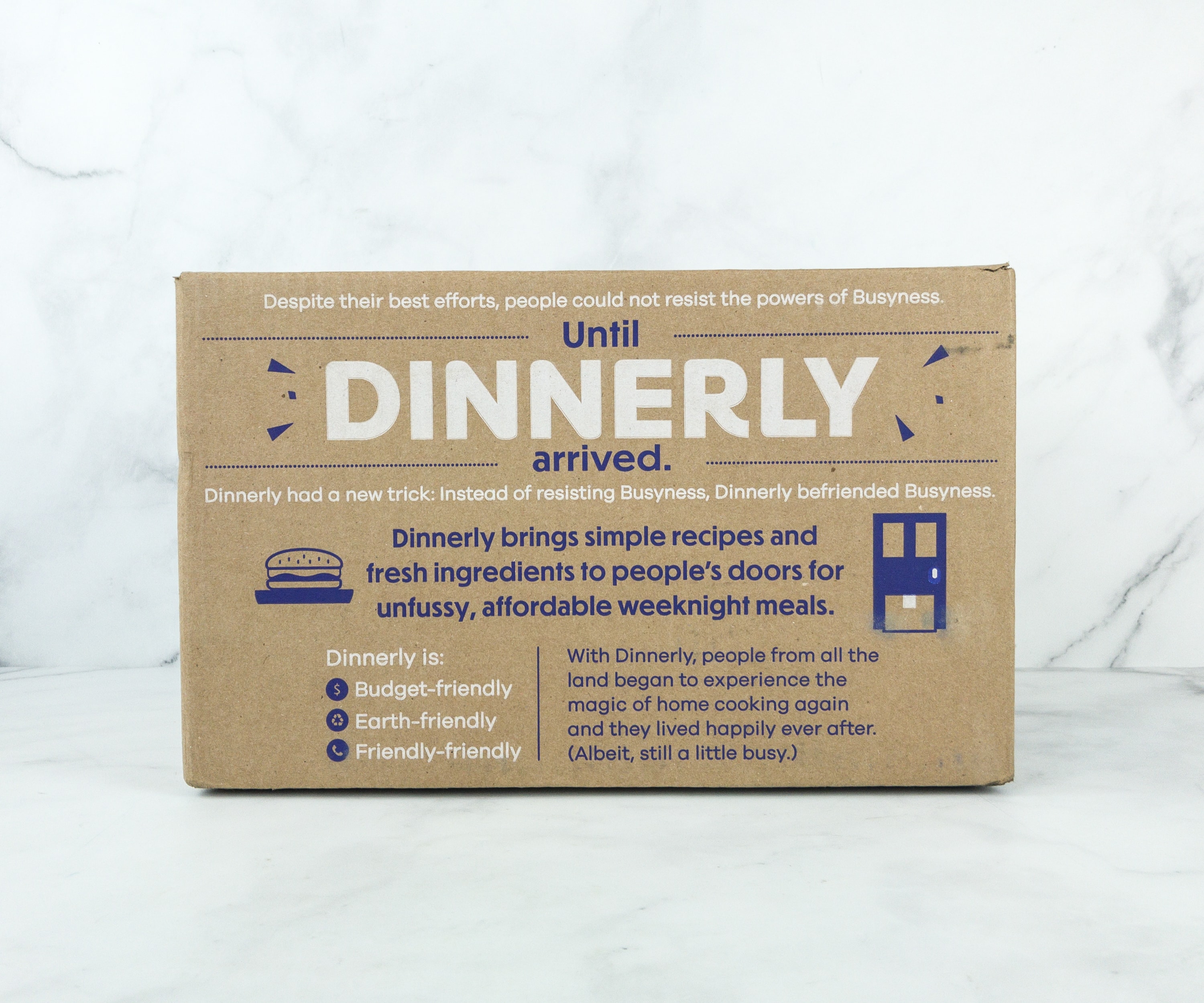 Dinnerly is a dinner meal kit subscription that is meant to be simpler to make and more affordable than rival kits. They do this in part by using digital recipe cards instead of printed, and they avoid hassle and confusion by using fewer ingredients per dish. Dinnerly allows subscribers to pick the delivery day and their preferred recipes. Subscribers can also skip any week that doesn't work for them and change the number of portions they'd like to receive. Boxes start at $30 per week + $8.99 shipping. You can also get a family plan for $60, and switch out your recipes between 3 meat-based recipes and 3 vegetarian recipes.
DEAL: Save $10 on your first box! Sign up with this link, no coupon code needed!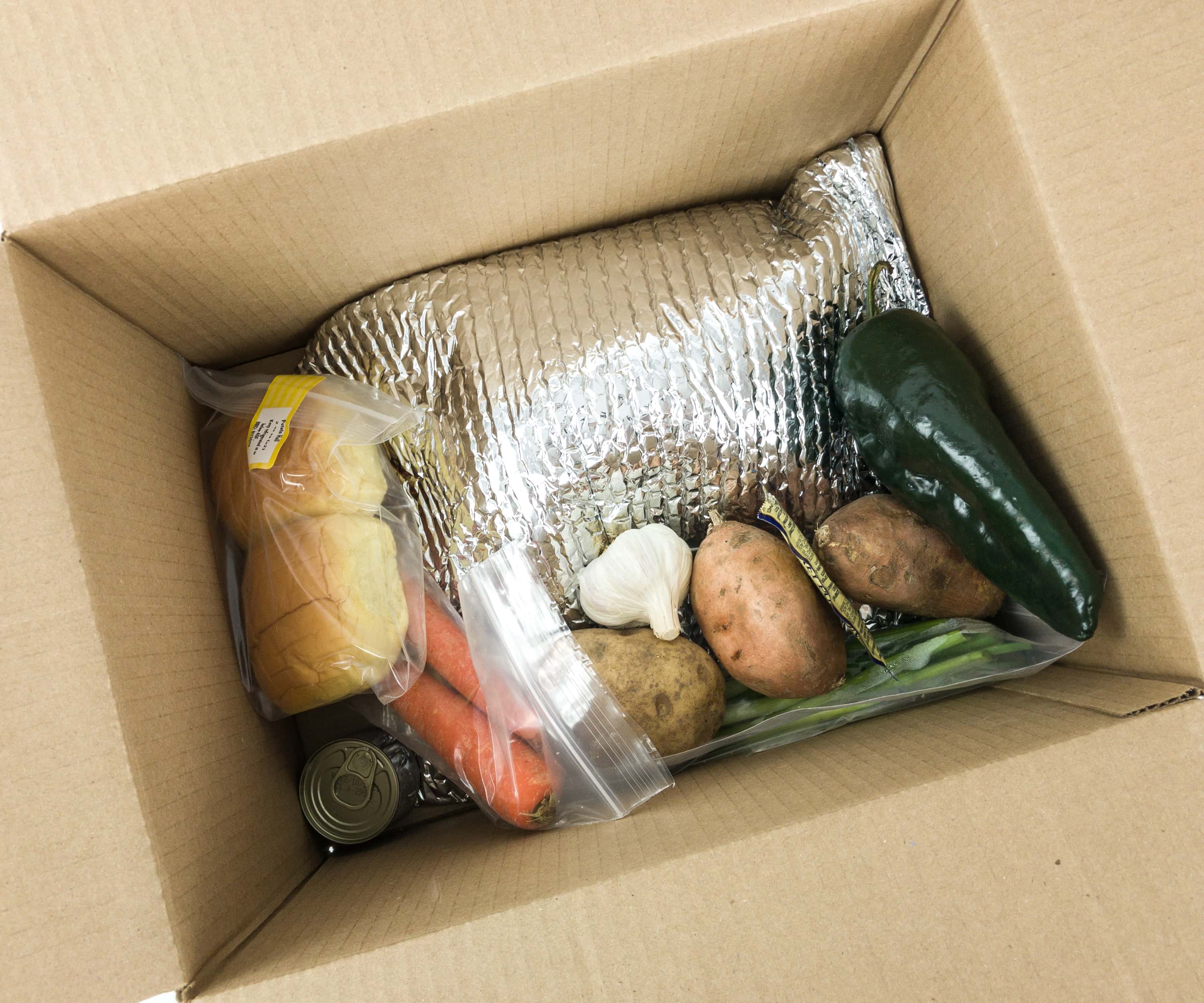 Meats are kept on ice at the bottom of the box.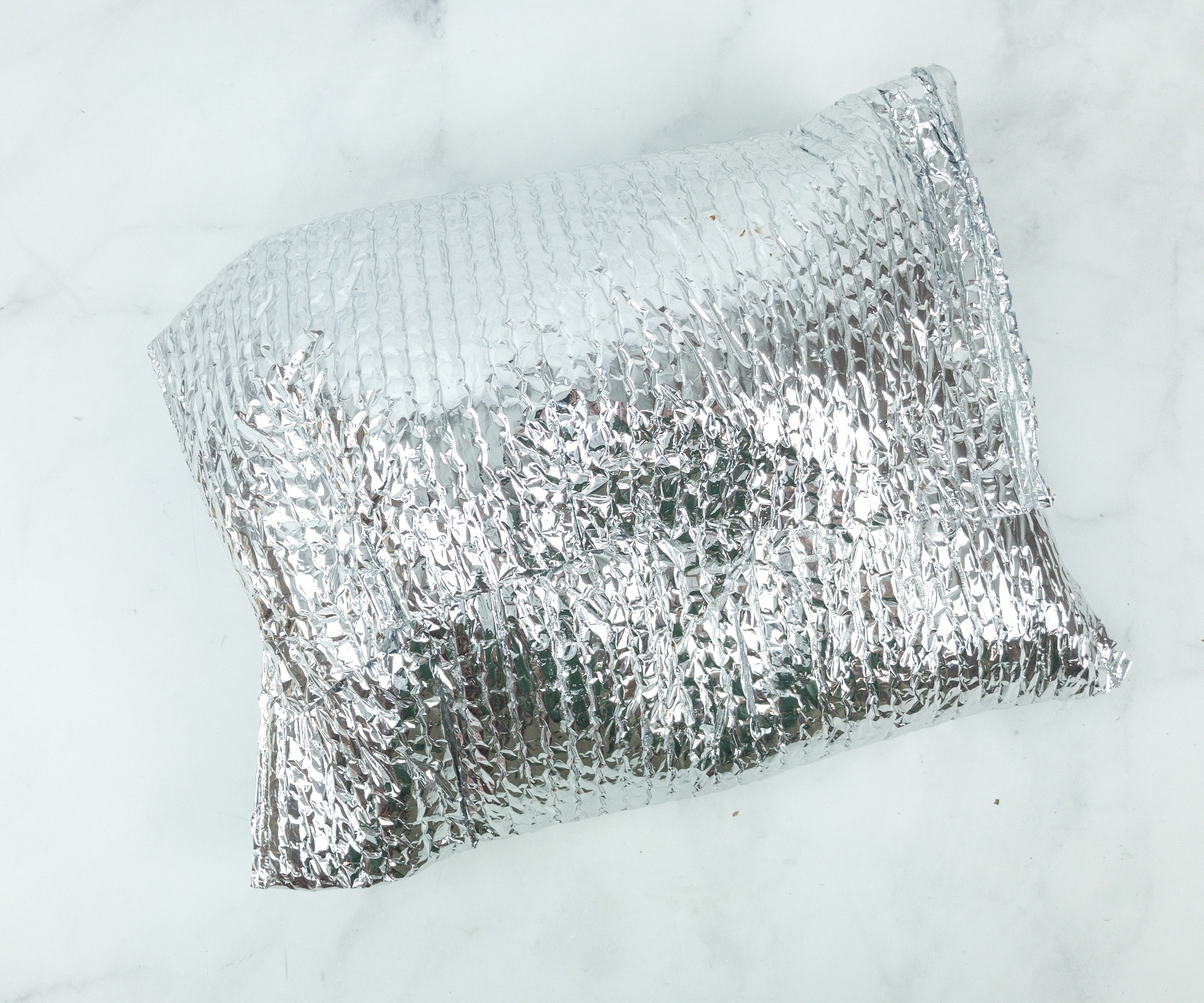 The cushioned insert both insulates and protects the food from external damage, but you have to hope your delivery person keeps the box upright, or your bread may get flattened. That is one of the few downsides we've found with this box — everything arrives jumbled together instead of being bagged or sorted by recipe, so you have to sift through your box carefully to make sure you've gotten everything out.
Everything in my box!
Recipe cards don't ship with the box, but you can check out PDFs on the website and print them out.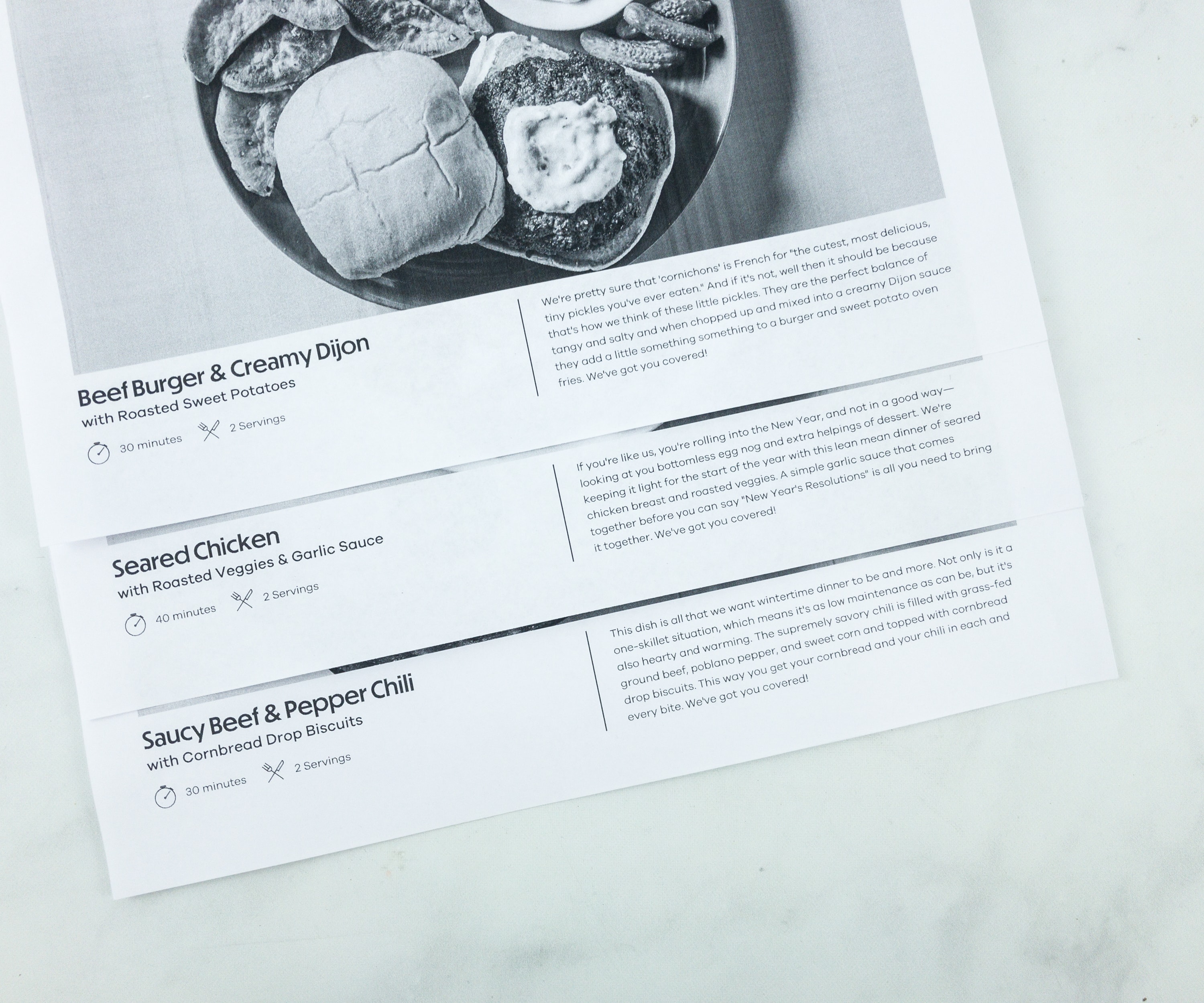 It includes a picture of the dish, preparation time, and the number of servings per recipe.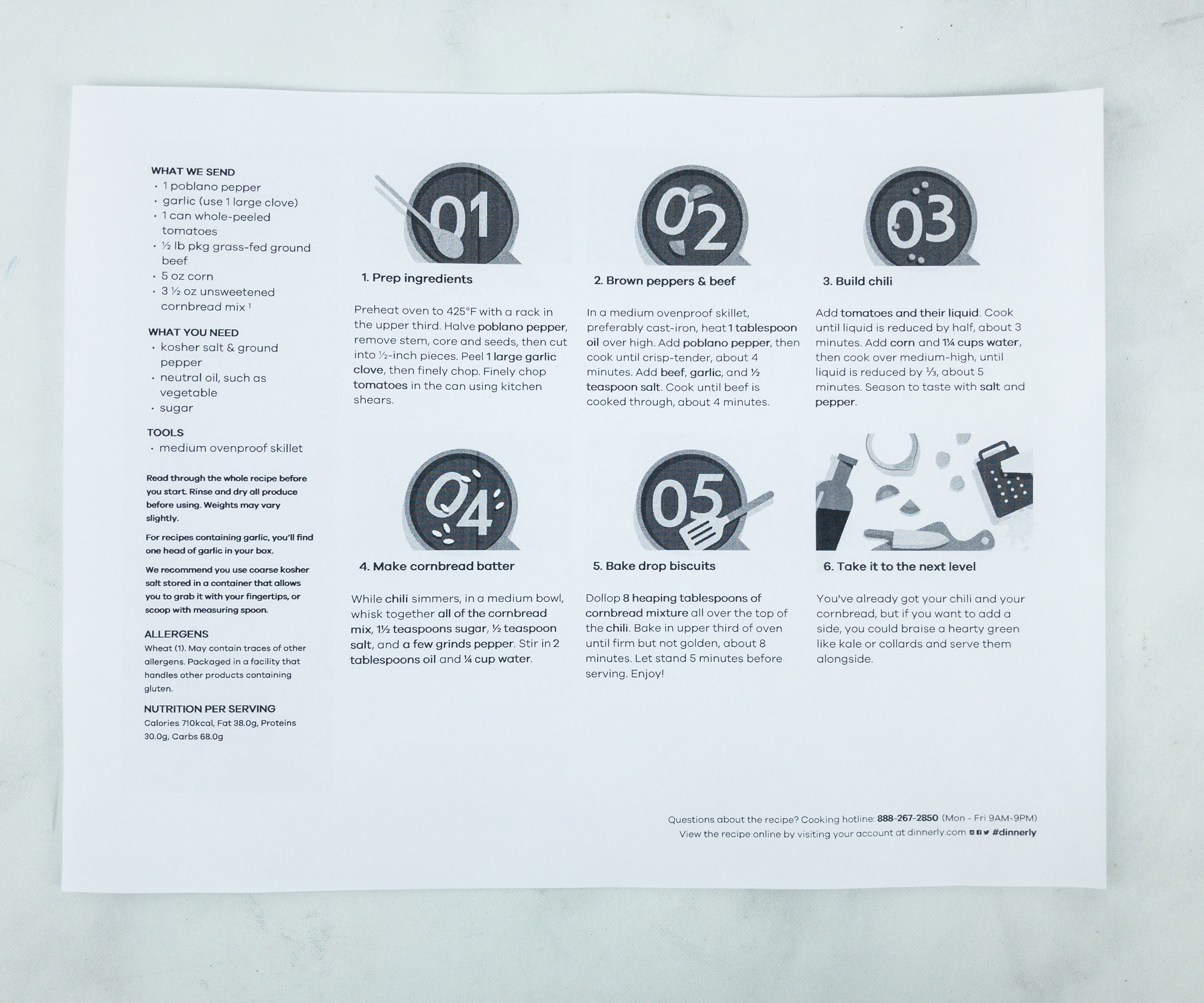 The instructions are easy to follow, regardless of your cooking skill level. Its step-by-step procedure is very detailed with some of the words printed in bold letters for easier recognition. They even provide suggestions on leveling up your meal if you want to add some extra touches from your pantry.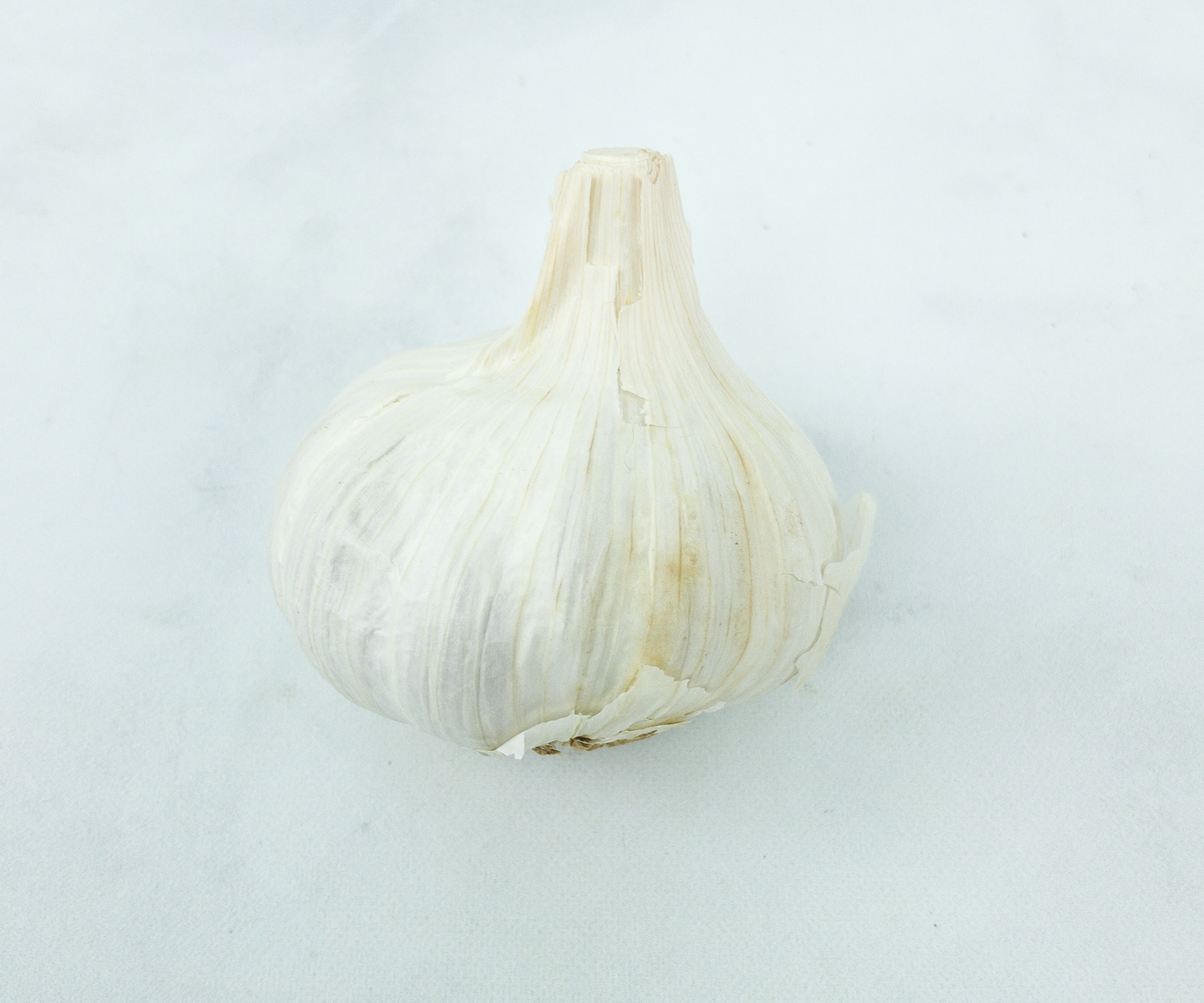 They send a whole garlic head to add more flavor to the food – you use it for all the recipes.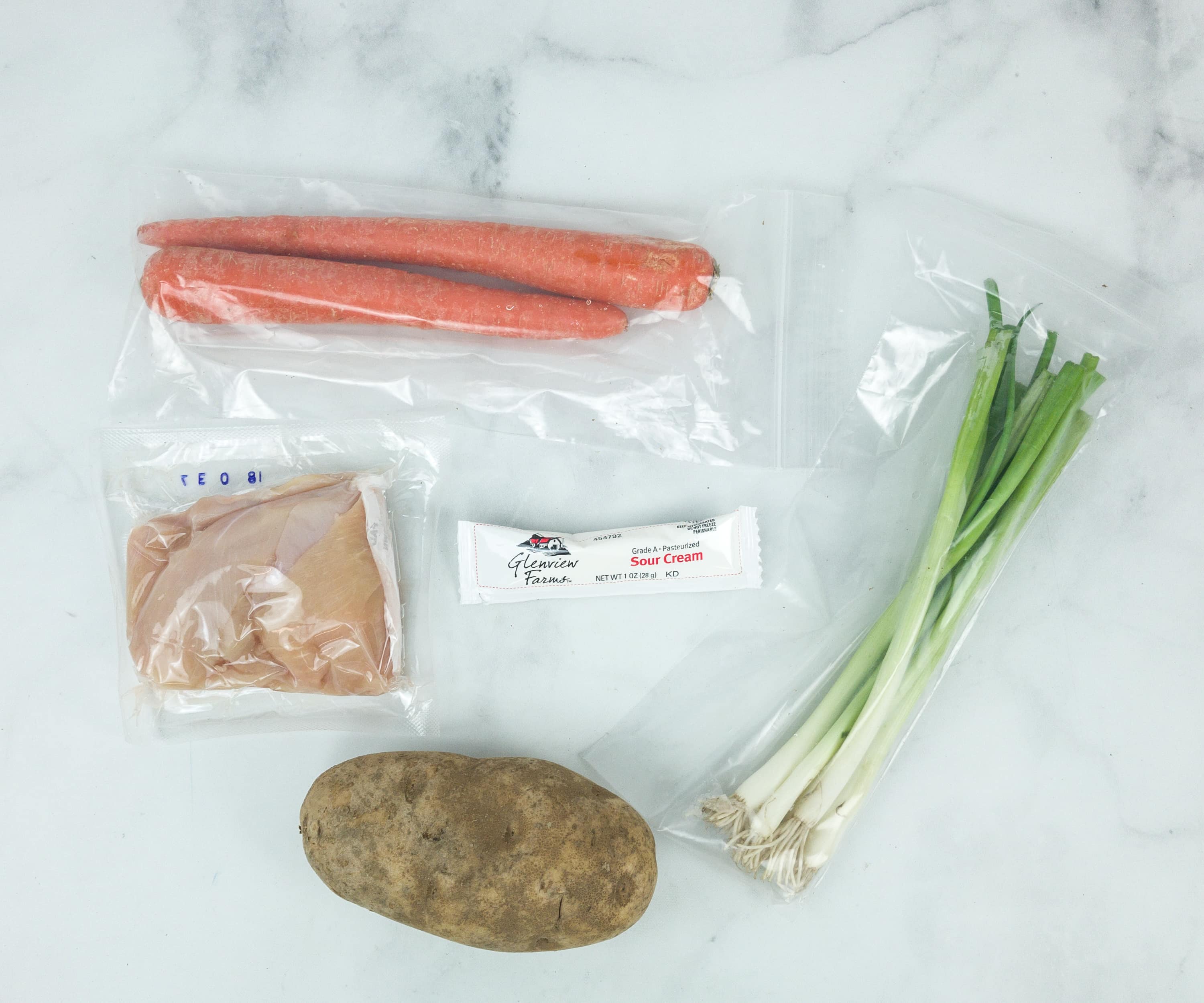 Seared Chicken with Roasted Veggies & Garlic Sauce – 40 minutes, Easy, 440 calories per serving
According to Dinnerly, this dish can be escalated to the next level by preparing a quick horseradish cream sauce using a Greek yogurt or creme fraiche to add on top of the chicken.
The chicken tastes so amazing with the horseradish cream sauce, which was sour and creamy with a little kick of spiciness. It was made even more wonderful with roasted carrots and potato as a side dish. It's a refreshing meal which I want to recreate over and over!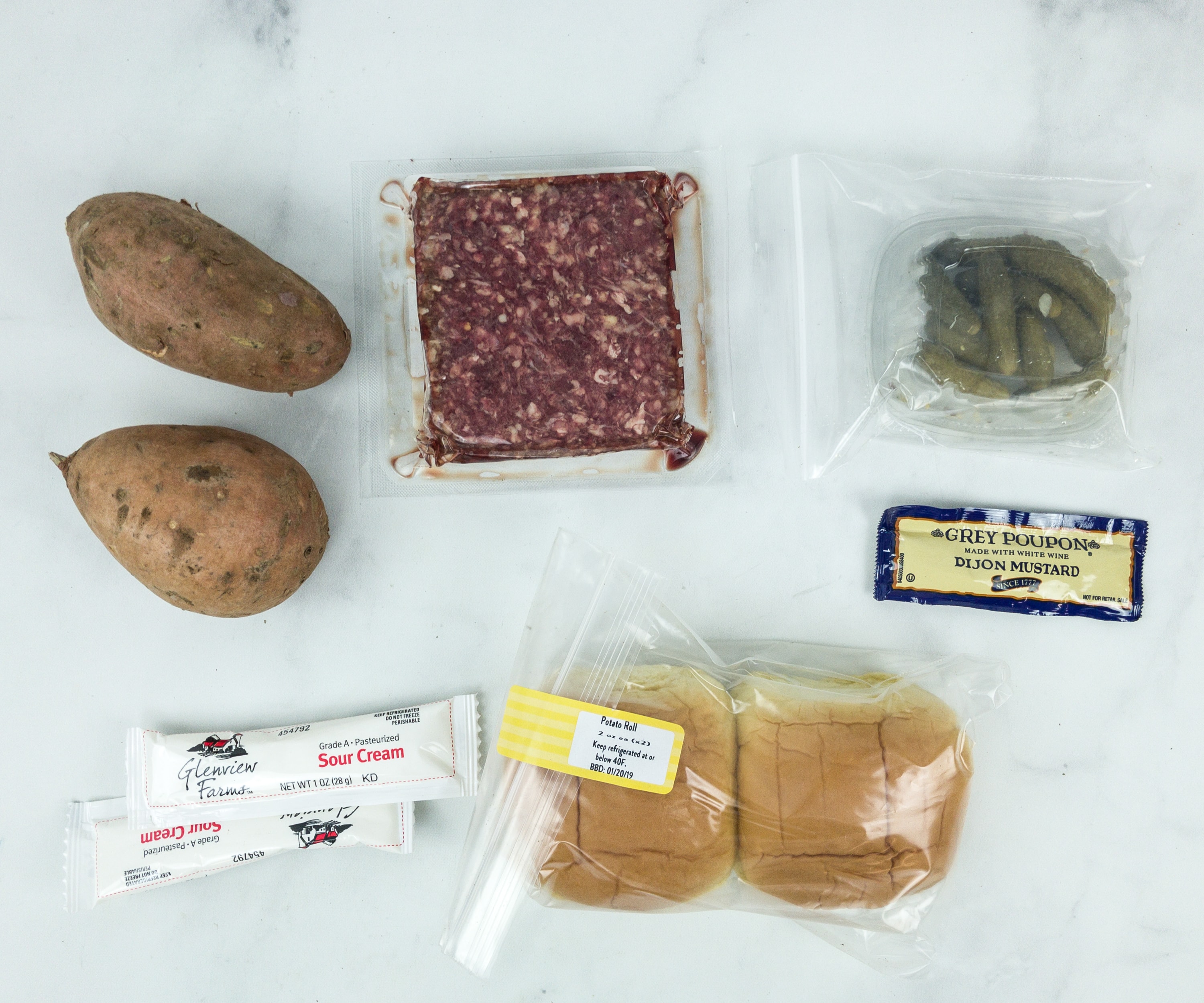 Beef Burger & Creamy Dijon with Roasted Sweet Potatoes – 30 minutes, Easy, 790 calories per serving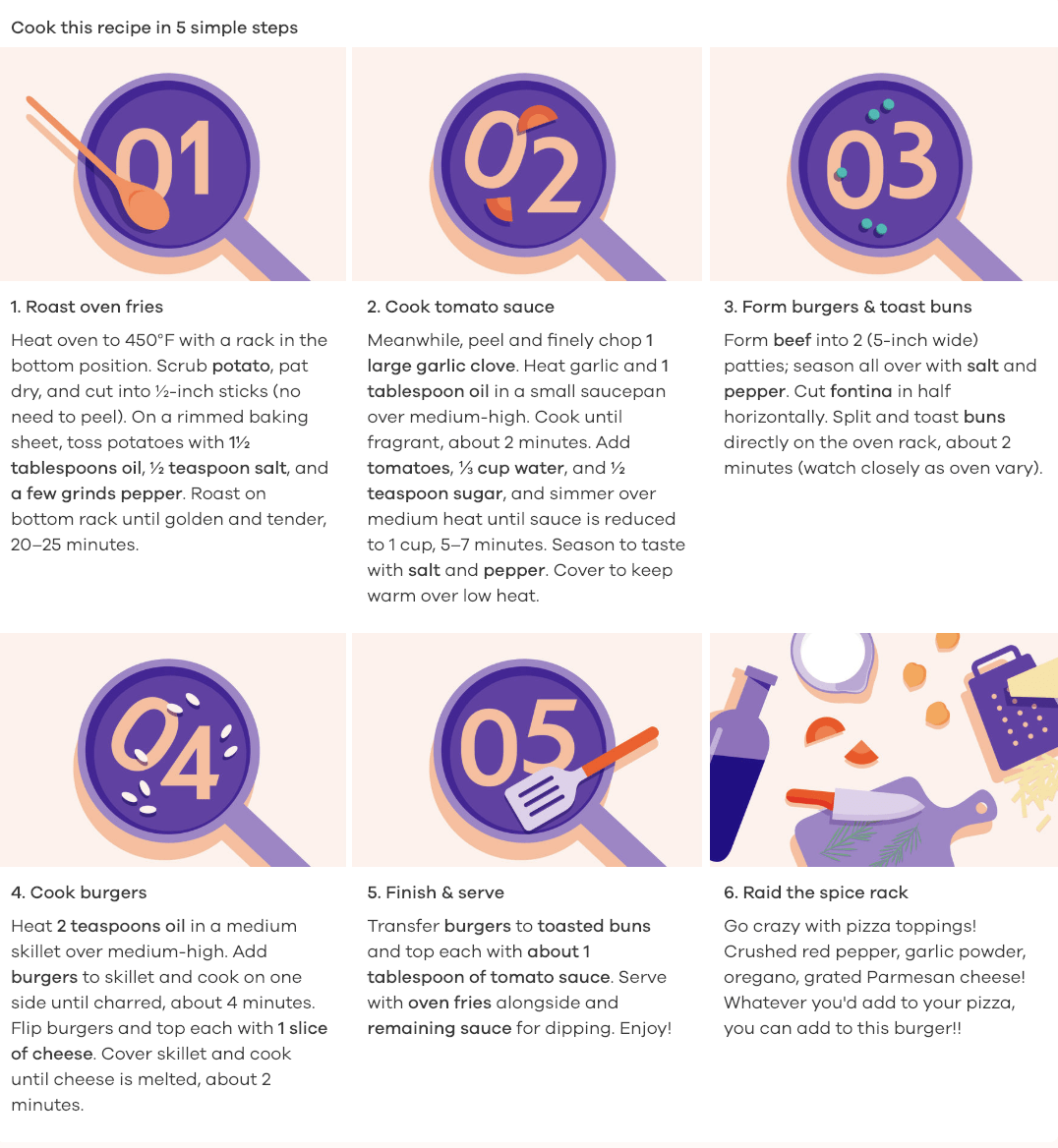 Dinnerly suggests giving your pizza burger some extra spices by adding crushed red pepper, garlic powder, oregano, and more Parmesan cheese.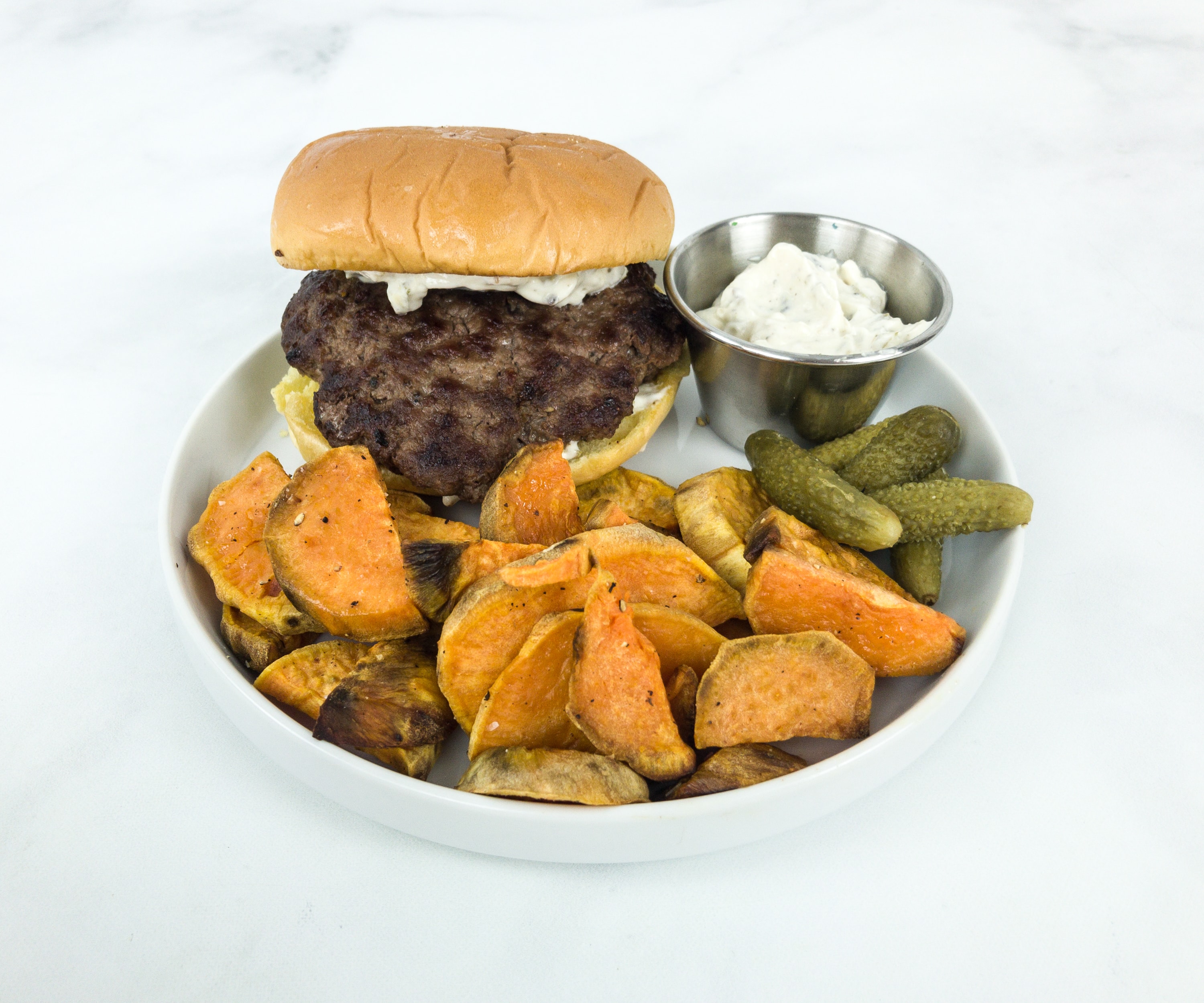 A burger with sweet potatoes and pickles make such an appetizing dinner for the young and old alike. I liked the juicy beef patty and it was complemented well by the dijon sauce. I can easily say that this is our favorite meal from this box, it's so flavorful and truly satisfying! It's a bit easier to cut up the potatoes in this form, and faster too (and just as tasty).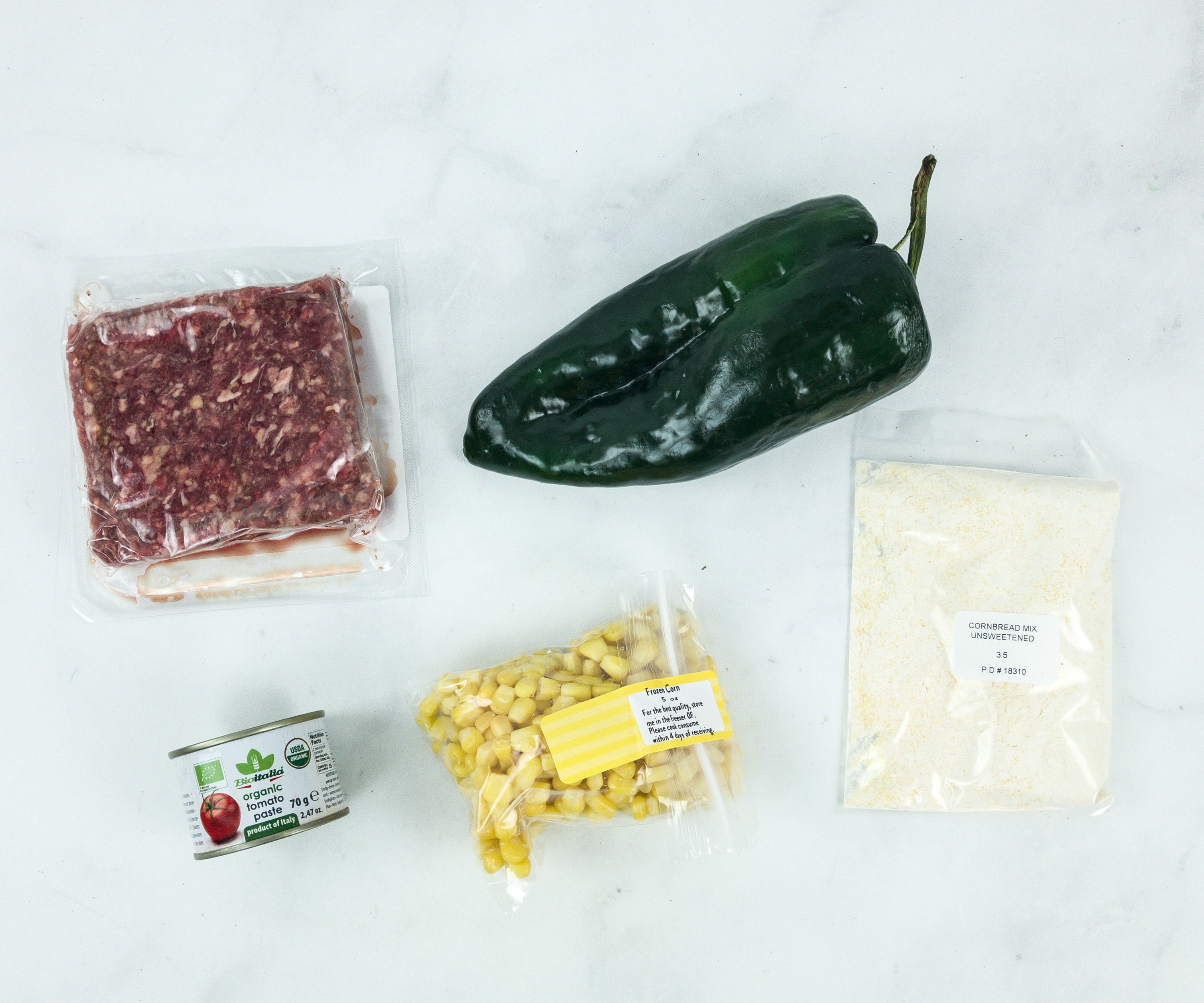 Saucy Beef & Pepper Chili with Cornbread Drop Biscuits – 30 minutes, Easy, 710 calories per serving
If you want to take this dish to the next level, Dinnerly suggests to braise a hearty green like kale or collards and serve them alongside.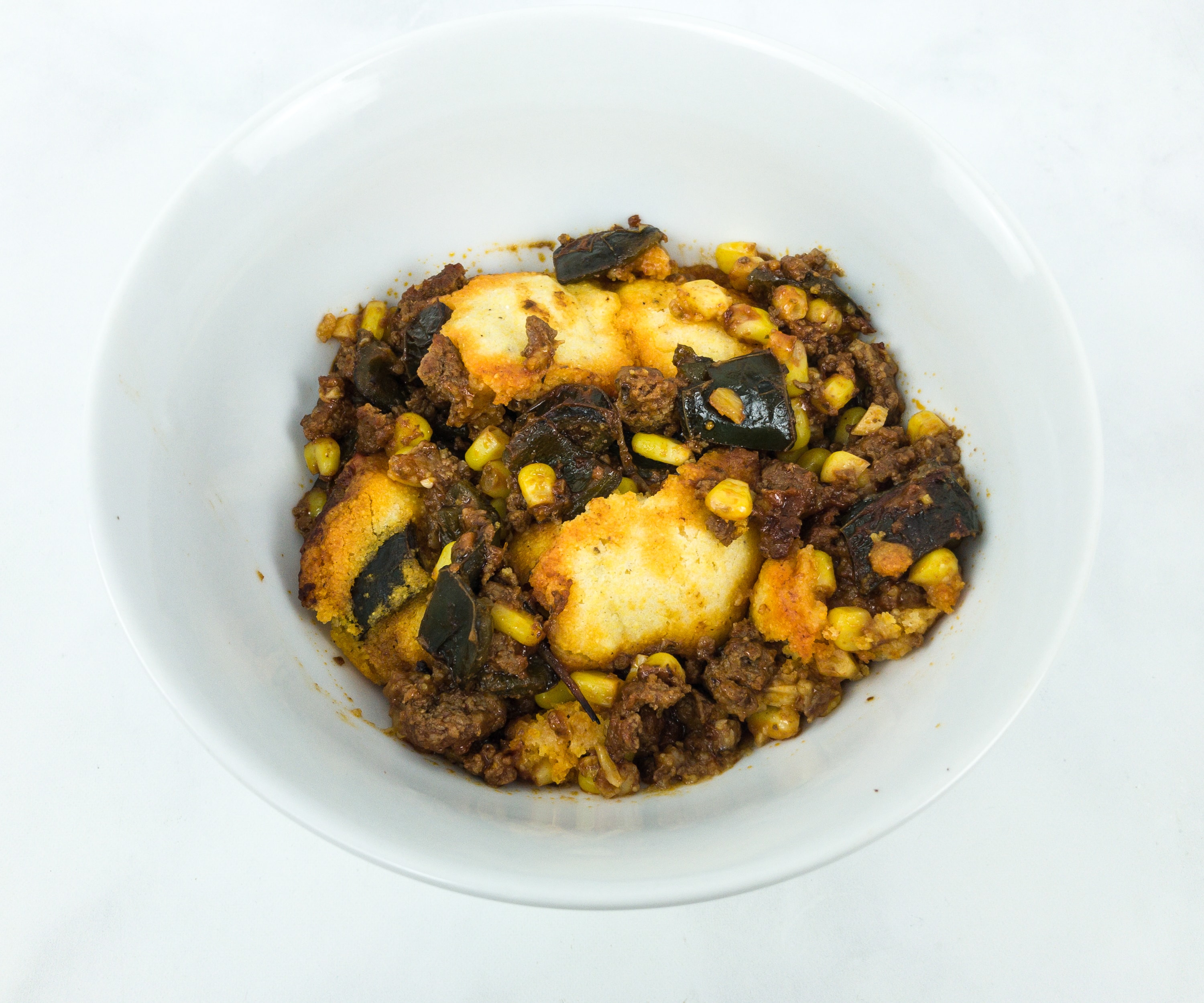 This scrumptious dish is comforting and filling. It's also the perfect recipe to serve on a cold winter night, as it contains enough spiciness to warm your stomach. When my wife selected what to do first, she said the cornbread one! The combination of chili ground beef, poblano pepper, and sweet corn topped with crunchy cornbread drop biscuits is no doubt a comfort food. Each bite of this dish is oozing with flavors and I couldn't ask for more!
Another impressive line-up of delicious recipe from Dinnerly! All the featured dishes this week ar amazing, as they are super easy to prepare and cook, and filling and satisfying too. Though they don't provide any actual instruction card, you can easily search the recipe online and download it for free. It's so detailed and very easy to follow, it makes cooking way much easier, plus they also provide some tips on how to level-up the dish. This box is indeed a great meal subscription for anyone who loves cooking but doesn't have enough time or money to spend!
What do you think of Dinnerly?