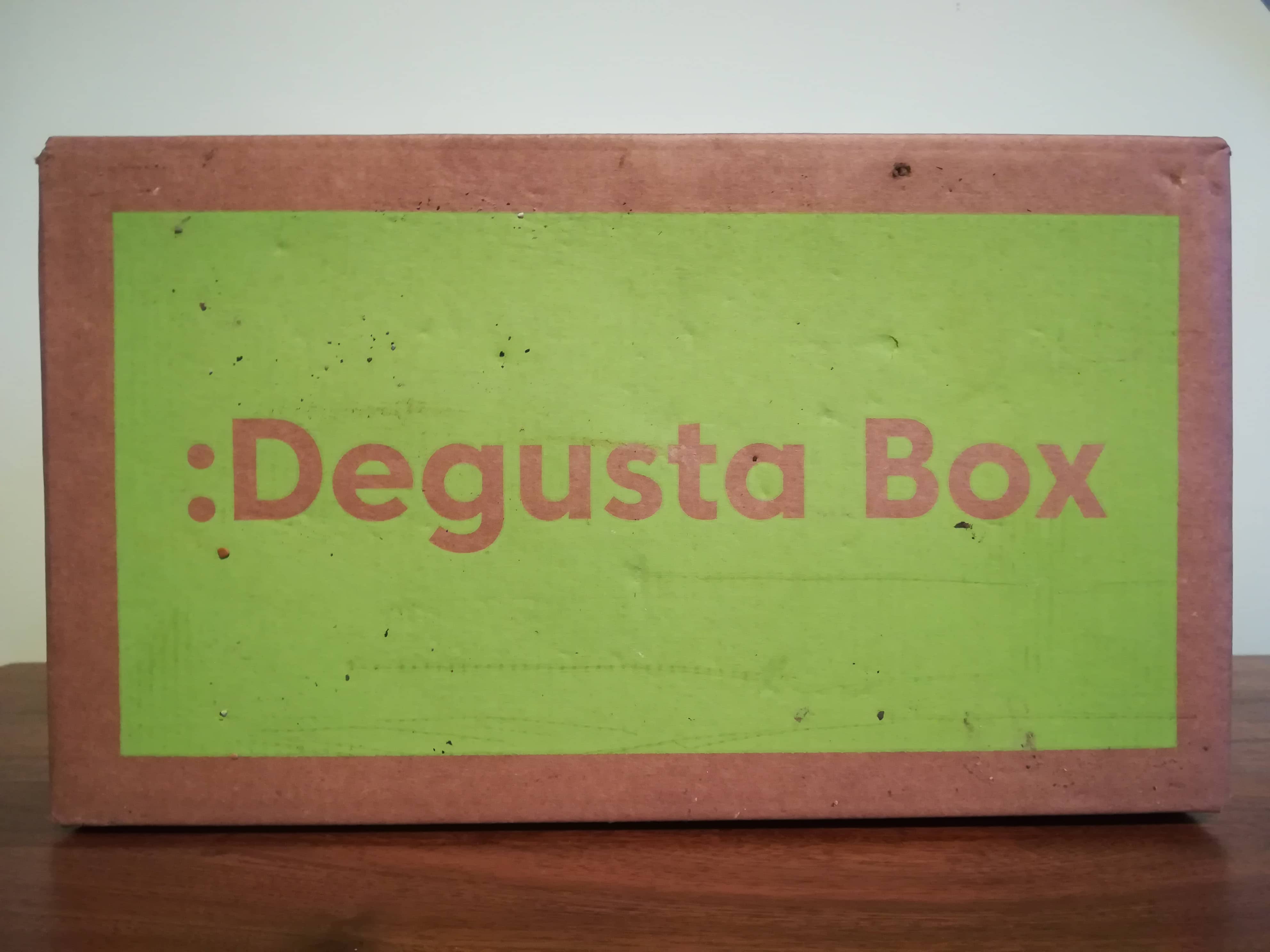 DegustaBox UK is a monthly subscription box that brings your favorite food and snacks to your doorstep. The subscription costs £12.99 per month and you'll get a box filled with 10-15 products and goodies! This box is always full of so many new things to try.
DEAL: Get your £5 off your first box, plus get free bonus item and delivery! Use coupon code HELLOSUBSCRIPTION18.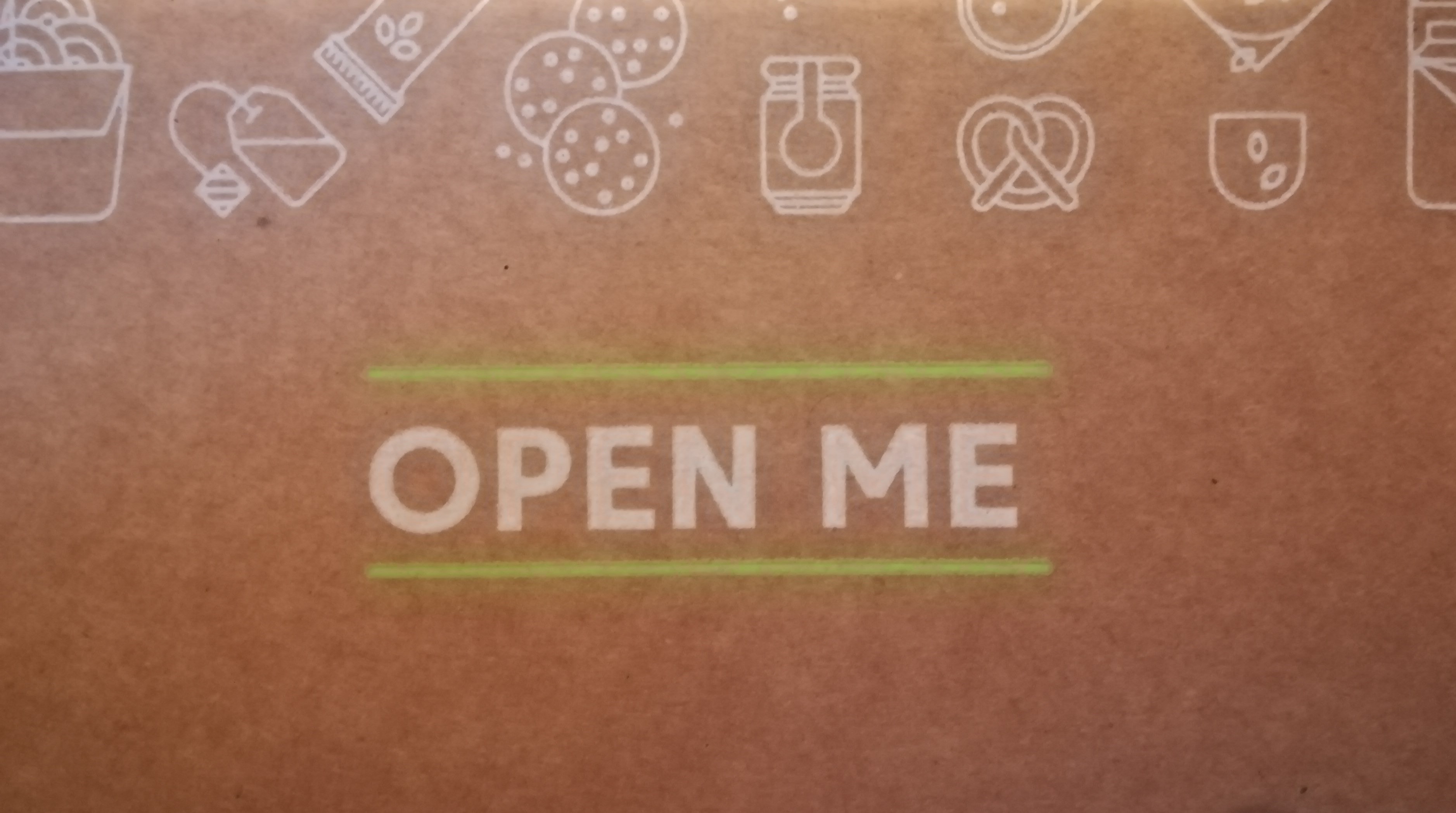 A new year means a new box design! The outside has a bold lime green graphic while the inside has cute little images of snack items.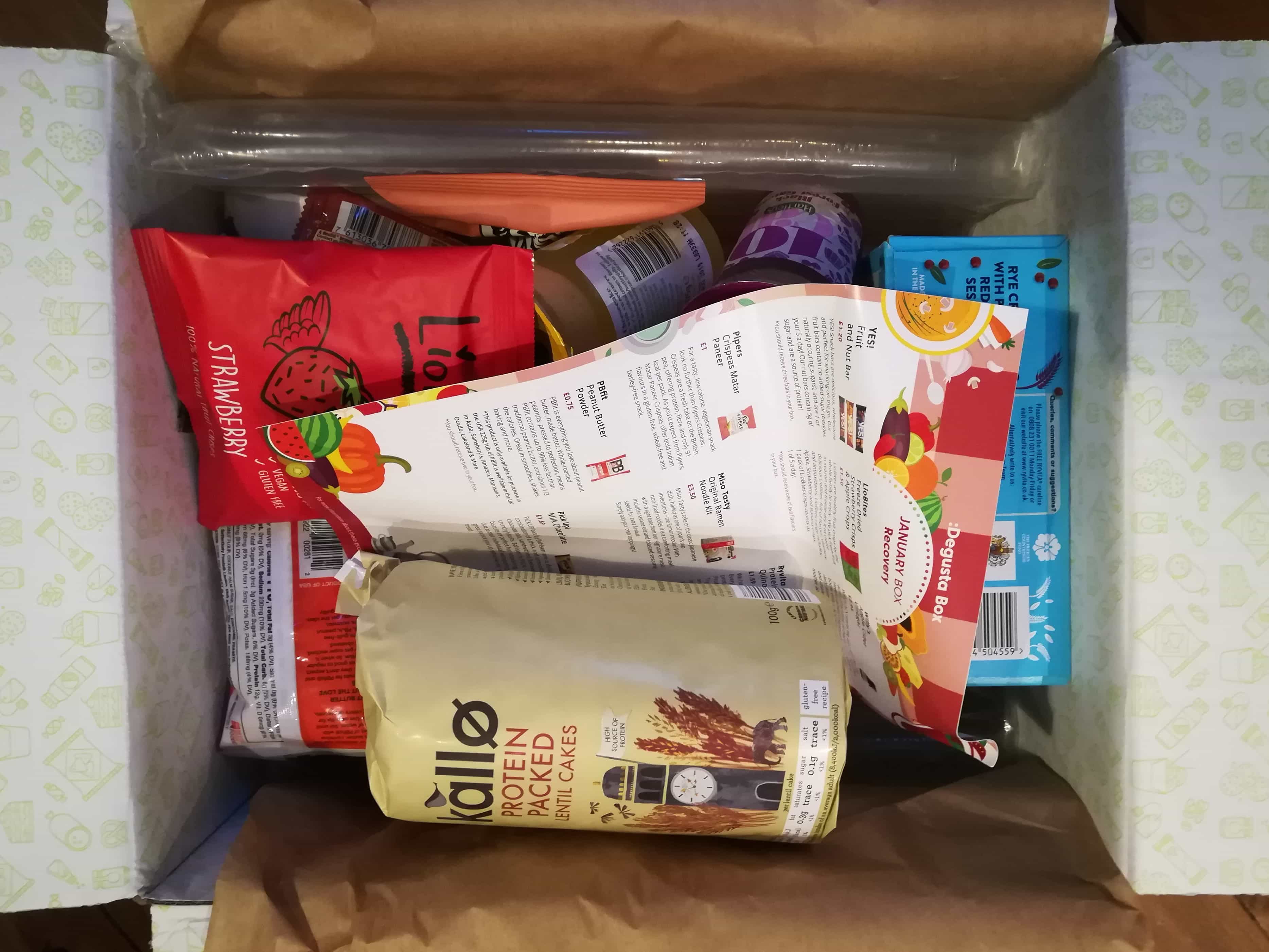 Plastic wrap and brown butcher paper keep all the contents safe. My January box spent a night out in the rain, so the outside was a little bit dirty but the products escaped unscathed, with the exception of a damp label on a vinegar bottle.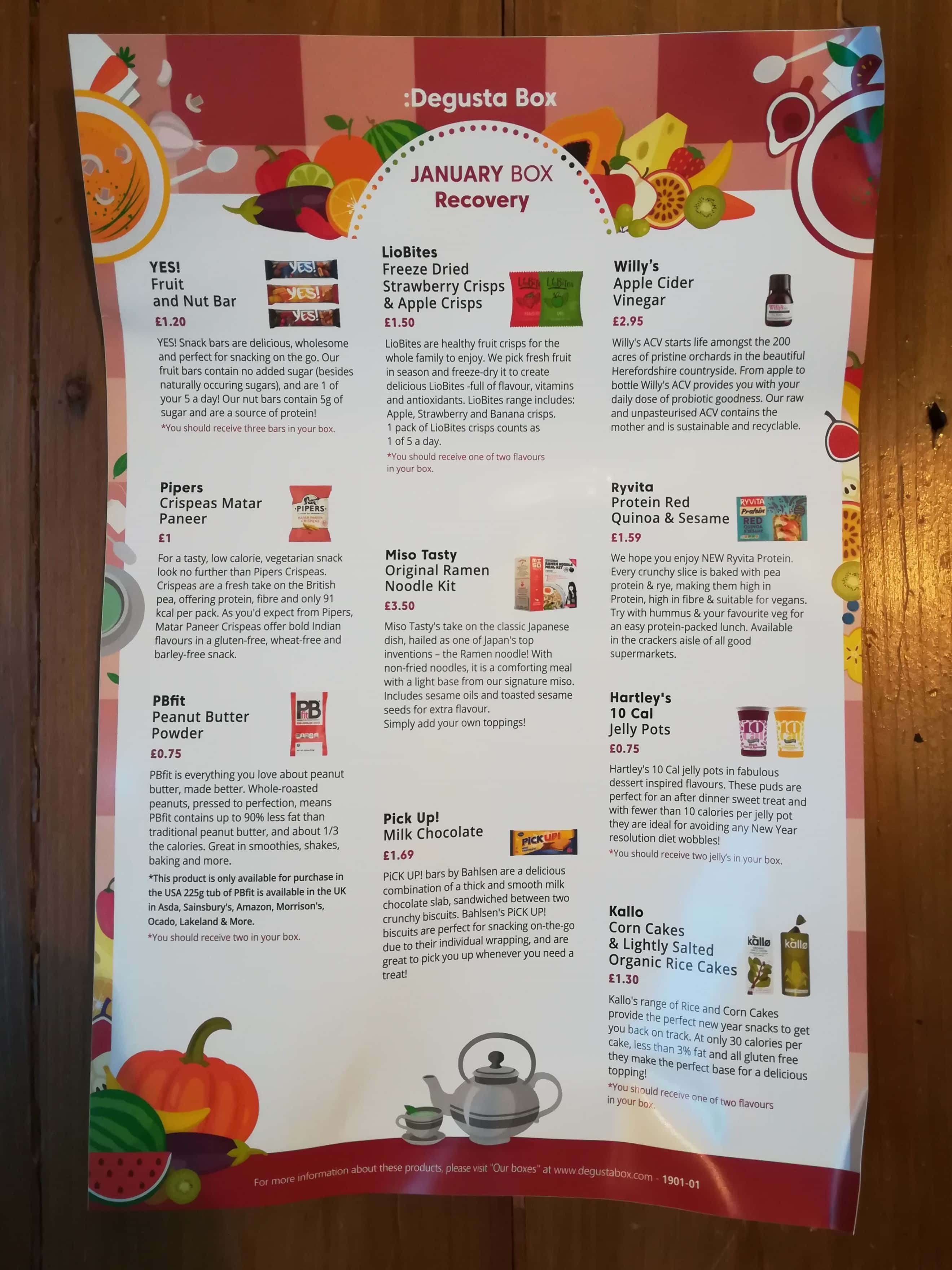 January's DegustaBox is a Recovery Box. It is filled with mostly healthy snacks to replace December's indulgent holiday treats.
Everything in the January box!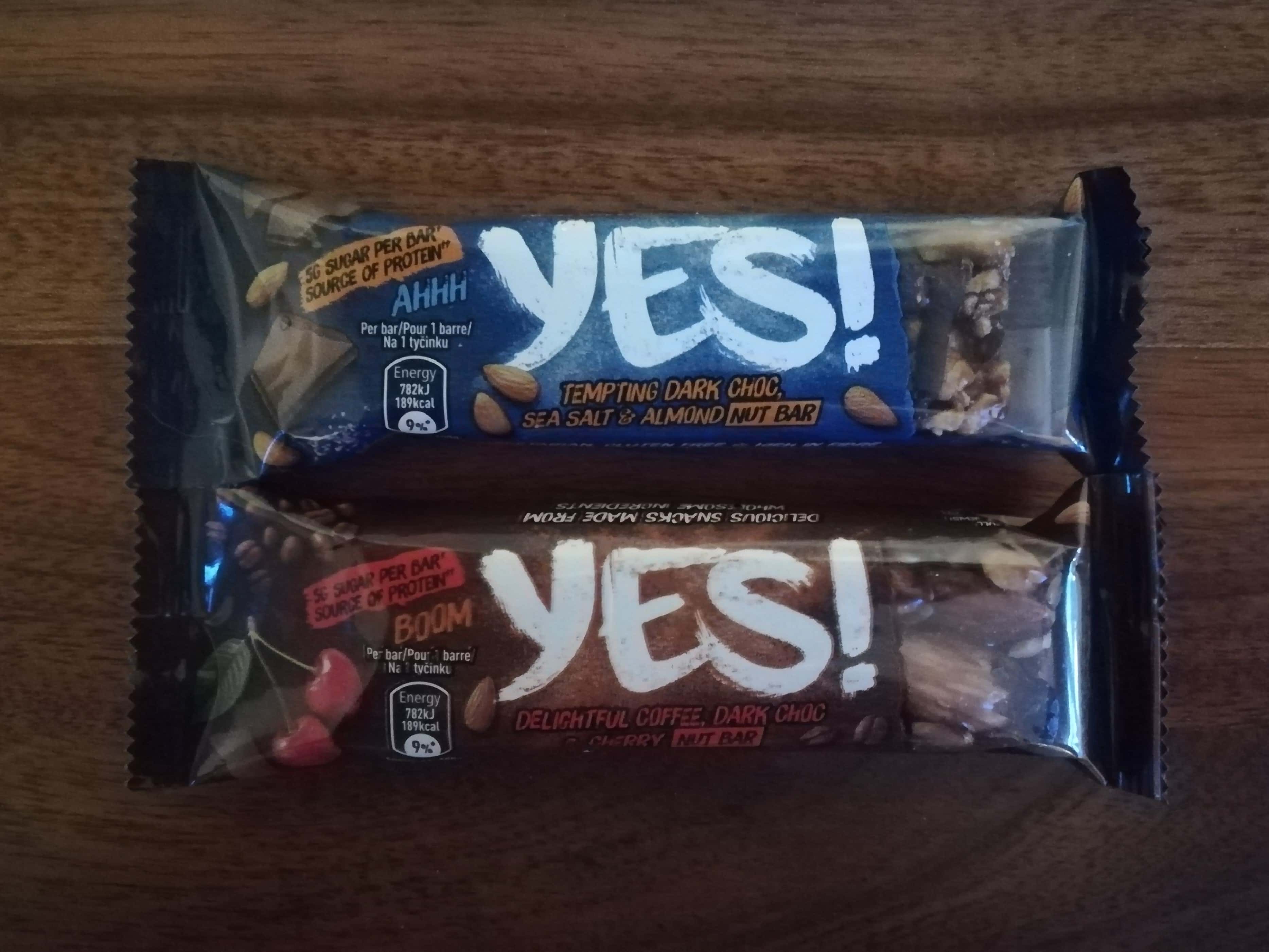 Each January DegustaBox contains three YES! Fruit and Nut Bars (£1.20). Both the Tempting Dark Choc Sea Salt & Almond Nut Bar and Delightful Coffee, Dark Choc & Cherry Nut Bar are delicious, although I give the edge to the former.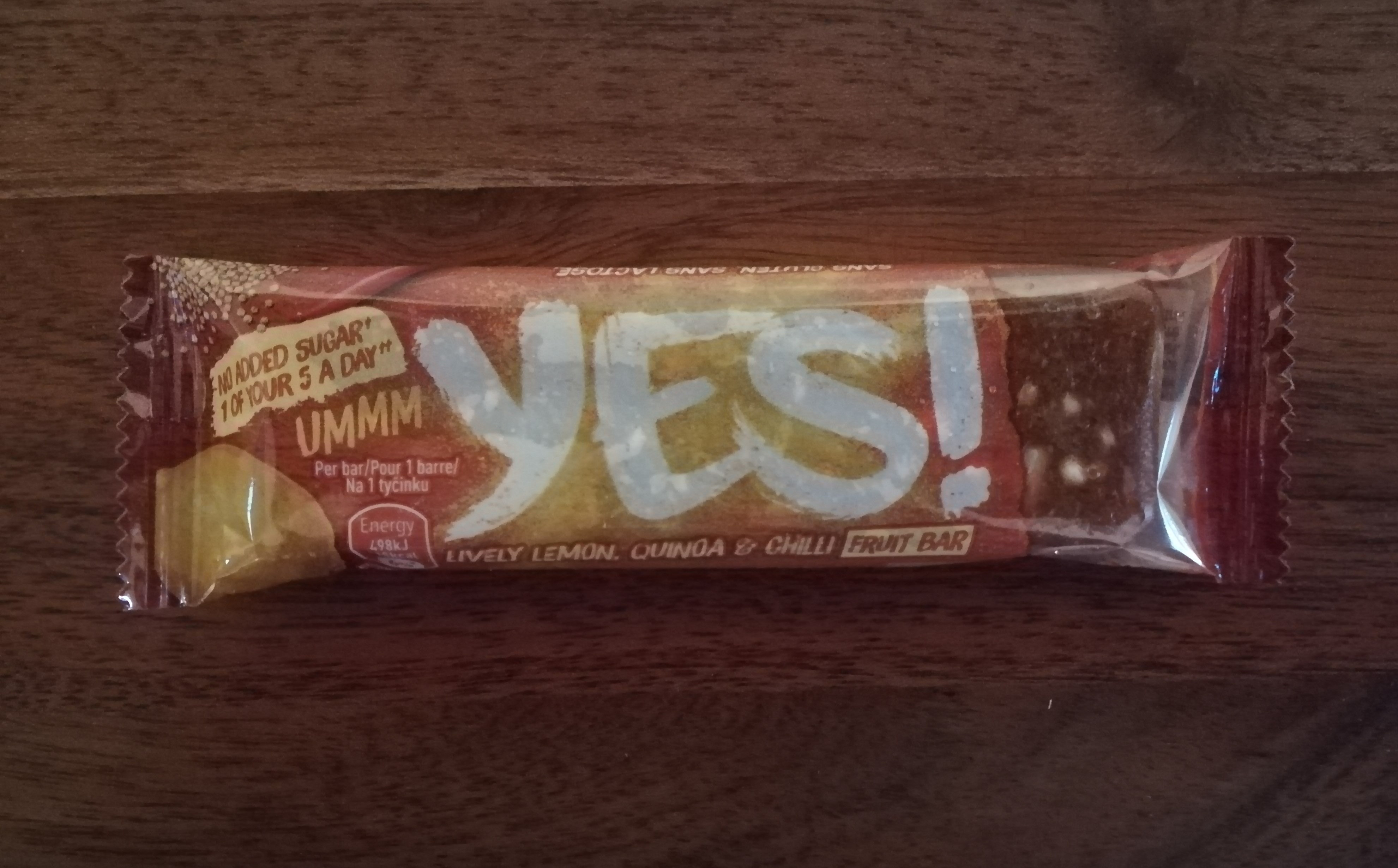 The Lively Lemon, Quinoa & Chilli Fruit Bar had a great, strong lemon flavour but I didn't like the texture of the bar which was firm yet somewhat gelatinous.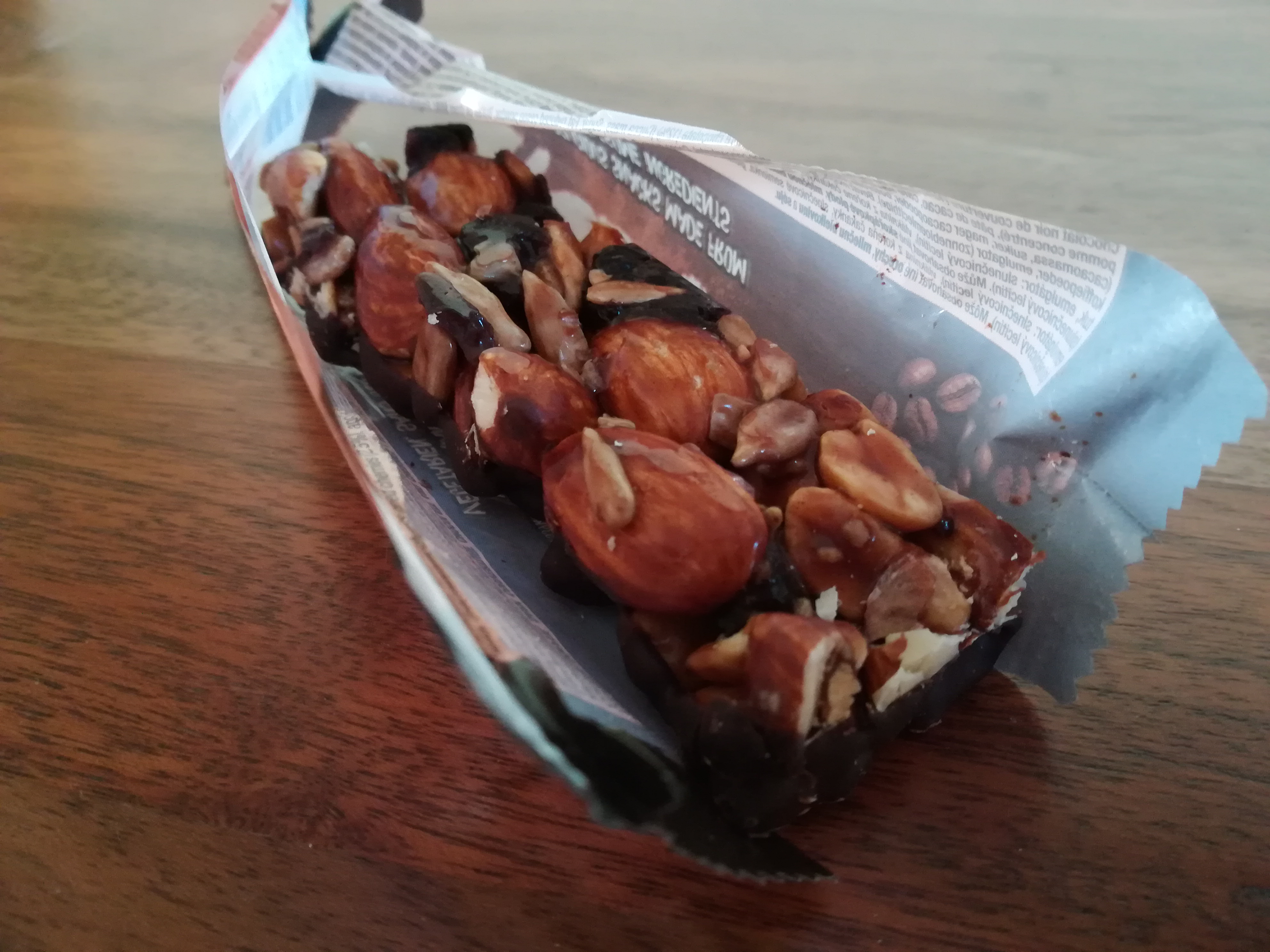 All the bars have no added sugar and have just 5g of naturally occurring sugars, making them a great choice when you need a chocolate hit without too much sugar. I'd recommend sticking to the nut bars.
LioBites Freeze Dried Strawberry Crisps (£1.50) are 100% natural fruit crisps that are vegan, gluten-free and contain no added sugar.  LioBites Smoothie Bites make frequent appearances in DegustaBoxes and they are one of my husband's favourites, so he was psyched to see these crisps in January's box.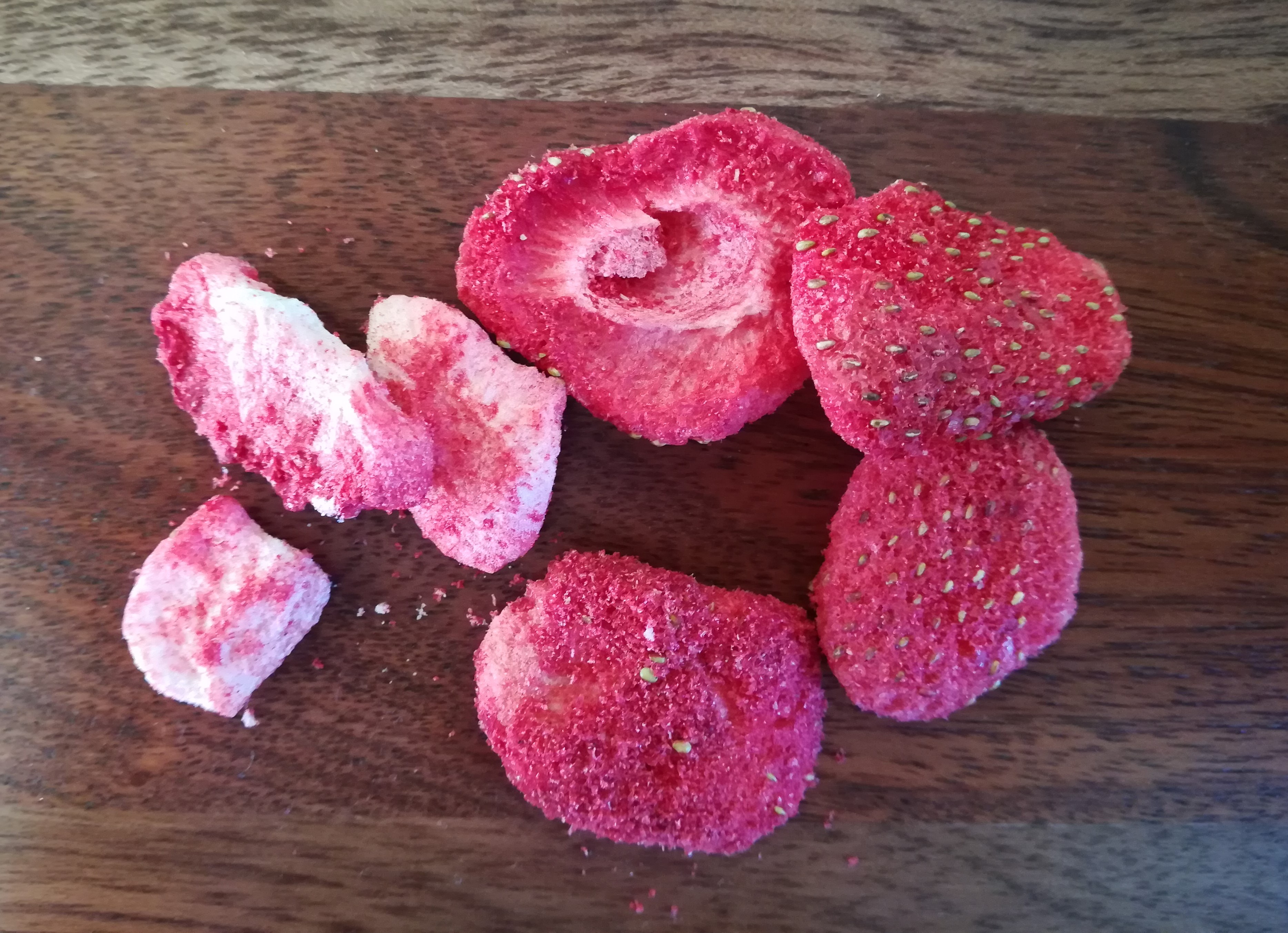 The crisps are sweet slices of real strawberry, and while I'd rather just eat a fresh strawberry, these make a portable, very light snack when you want something quick yet healthy.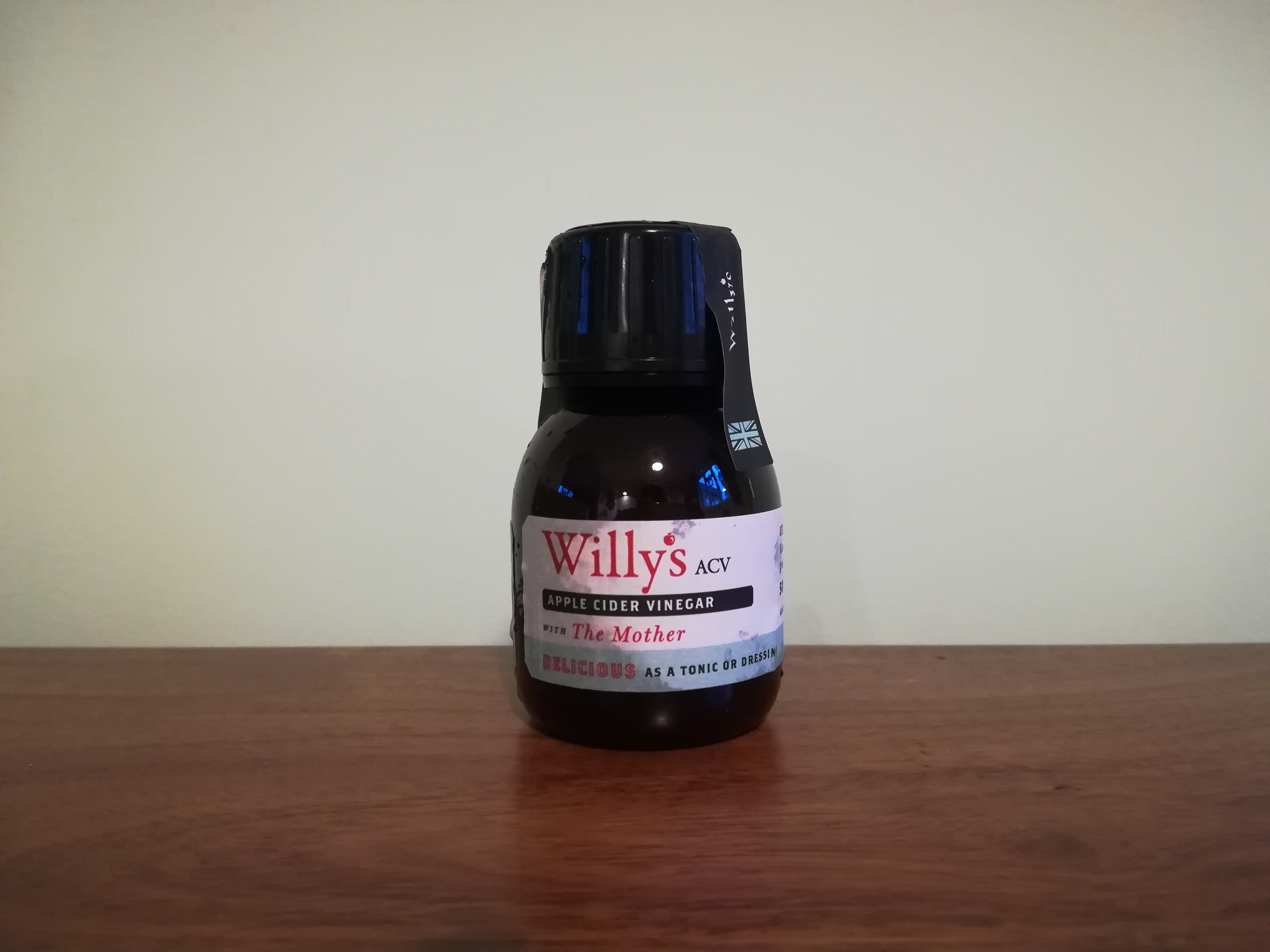 Willy's Apple Cider Vinegar (£2.95) is raw and unpasteurised and contains the mother. Made from Herefordshire apples, the vinegar can be diluted with water and drank as a probiotic, used in a dressing, or in any other recipe calling for high-quality apple cider vinegar.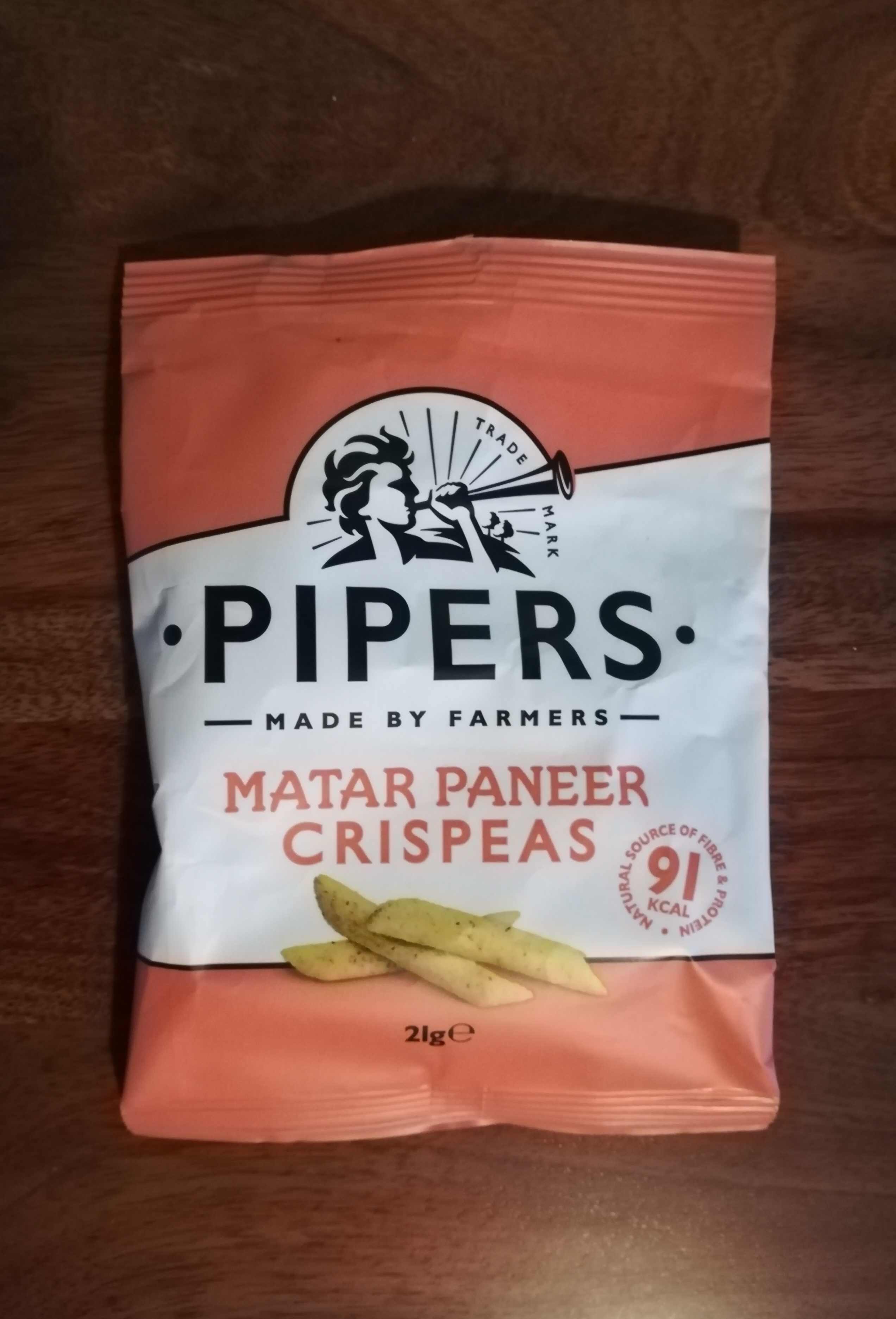 Pipers Crispeas Matar Paneer (£1) are pea and rice snack with the flavours of the North Indian pea and cheese dish. These have a lovely light and crisp texture and just the right level of spice  I think these are a great and flavourful alternative to fried crisps.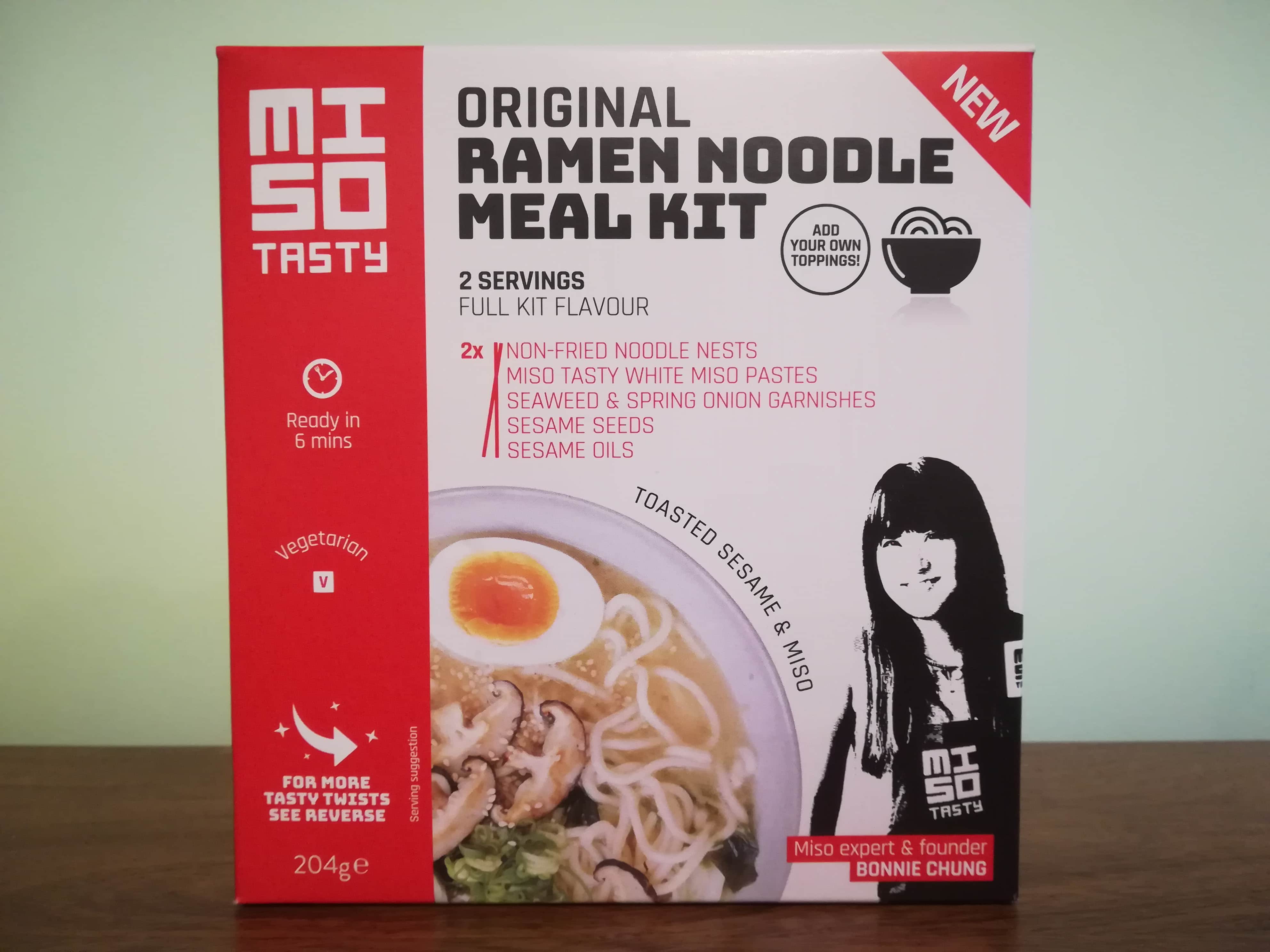 Miso Tasty Original Ramen Noodle Kit (£3.50) has everything needed to make two bowls of Ramen including noodles, sesame oil, and garnishes. I made this as directed and served with snap peas, broccoli, and soft boiled eggs.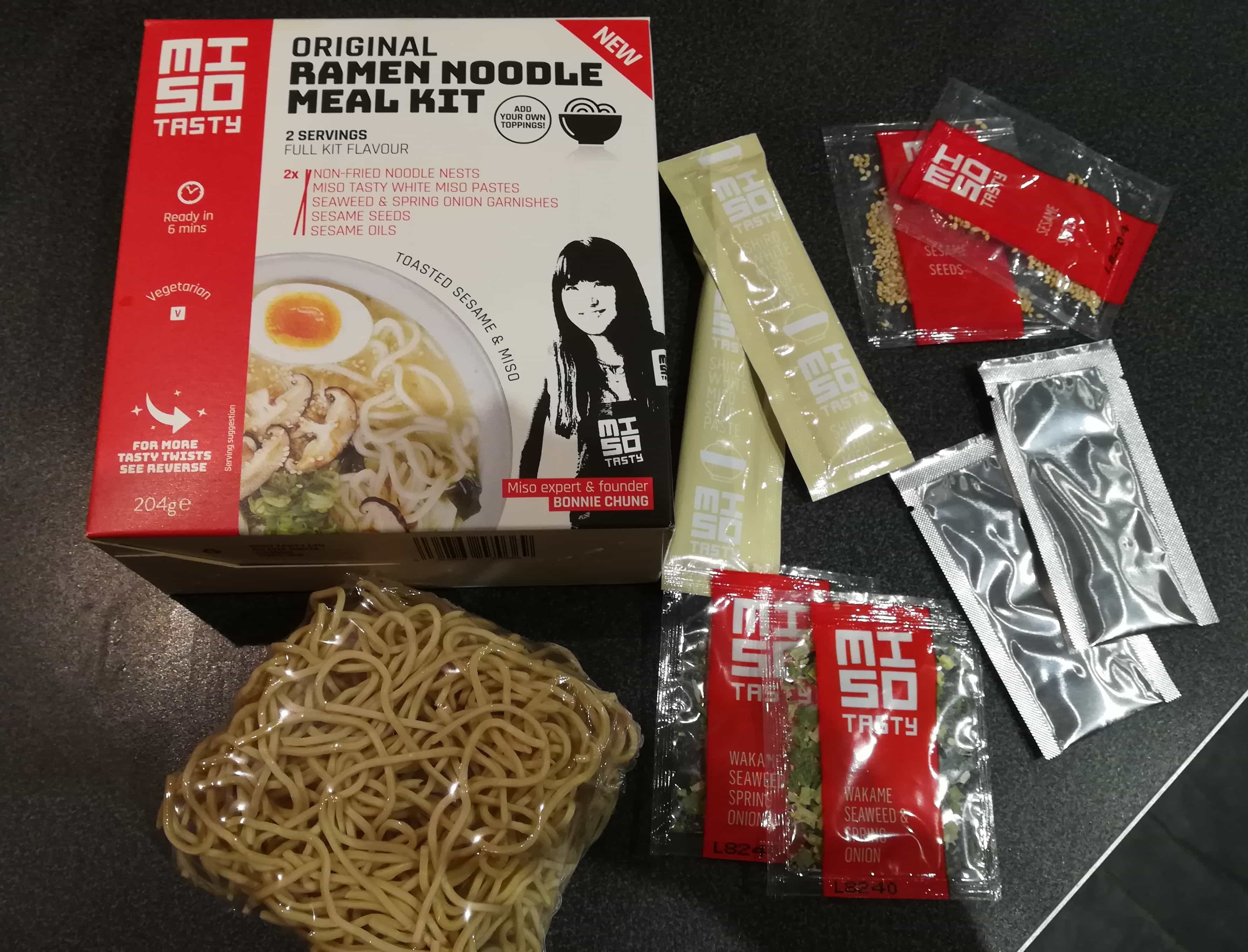 This was super easy to prepare and made a quick meal for two. However, the miso broth was too subtle for me. All the sachets and condiments included in the box raised my expectations for big flavour, and I found it to be somewhat lacking.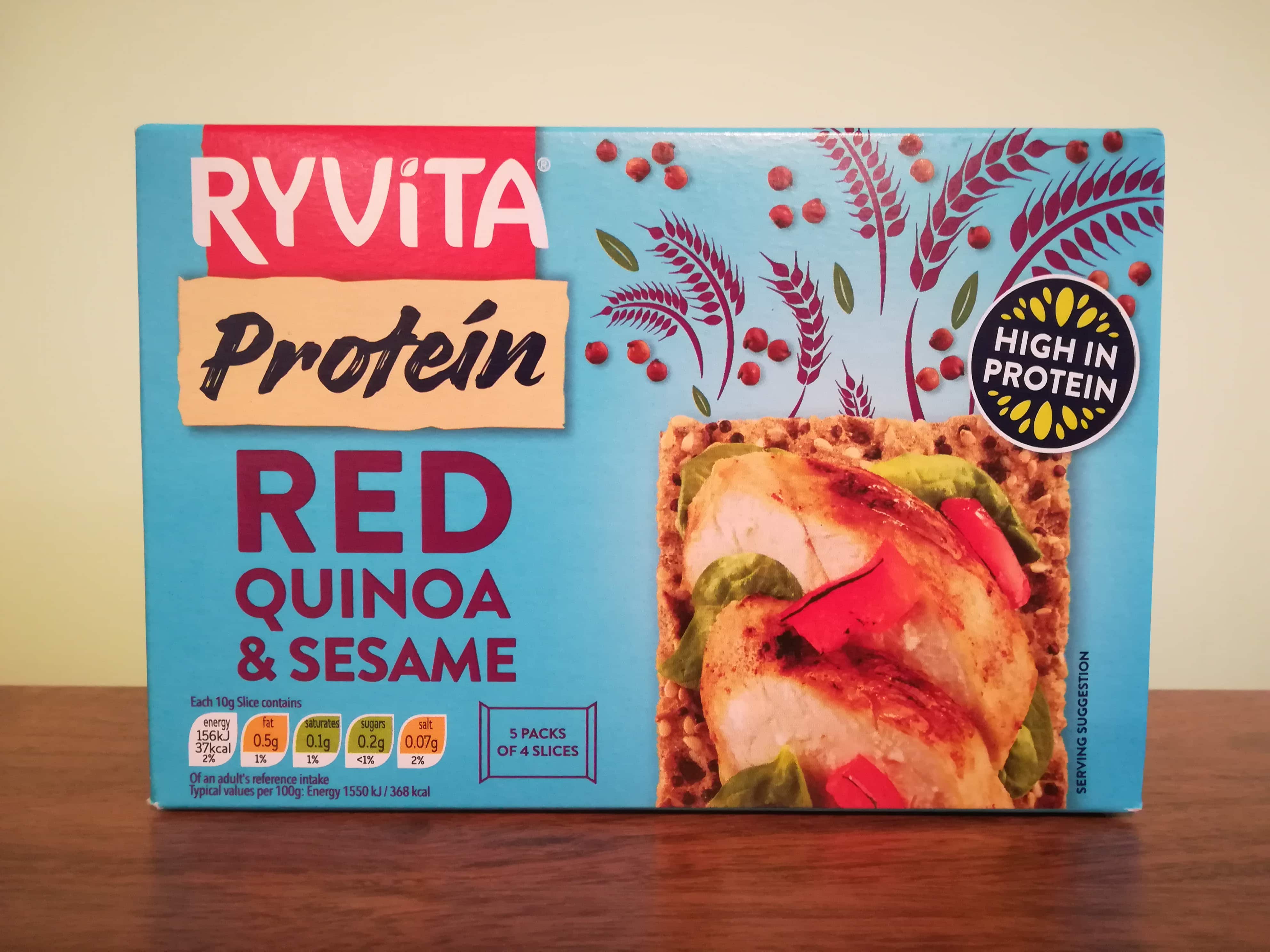 Ryvita Protein Quinoa & Sesame (£1.59) is a new take on the classic snack, baked with pea protein and rye flour making it a good source of protein and fibre. These are tasty, like a normal Ryvita slice but with some extra crunch and toasty flavour from the quinoa and sesame.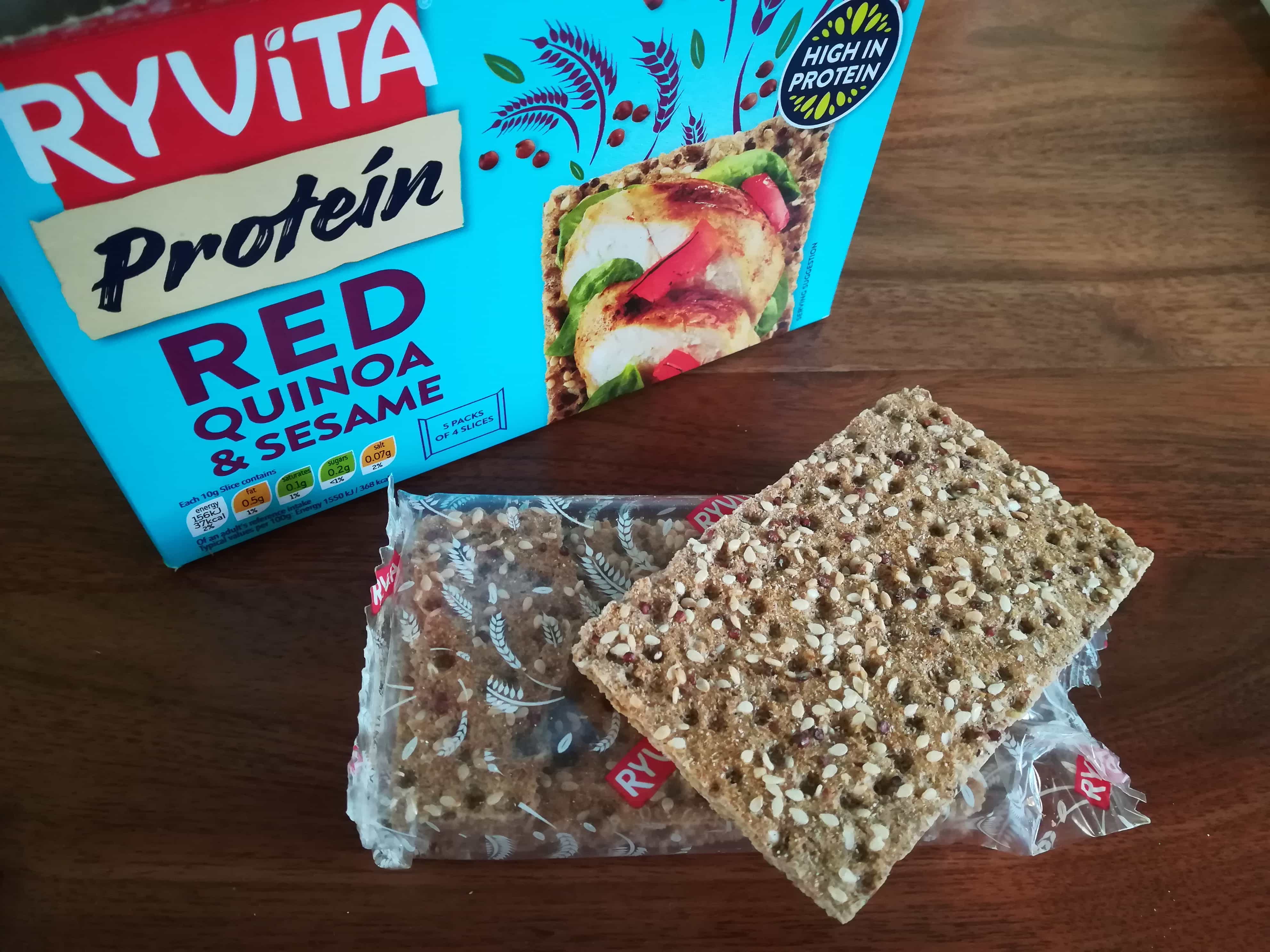 I especially like that this box contains 5 packs of 4 slices each, which keeps them fresh and makes it ideal as an on-the-go snack.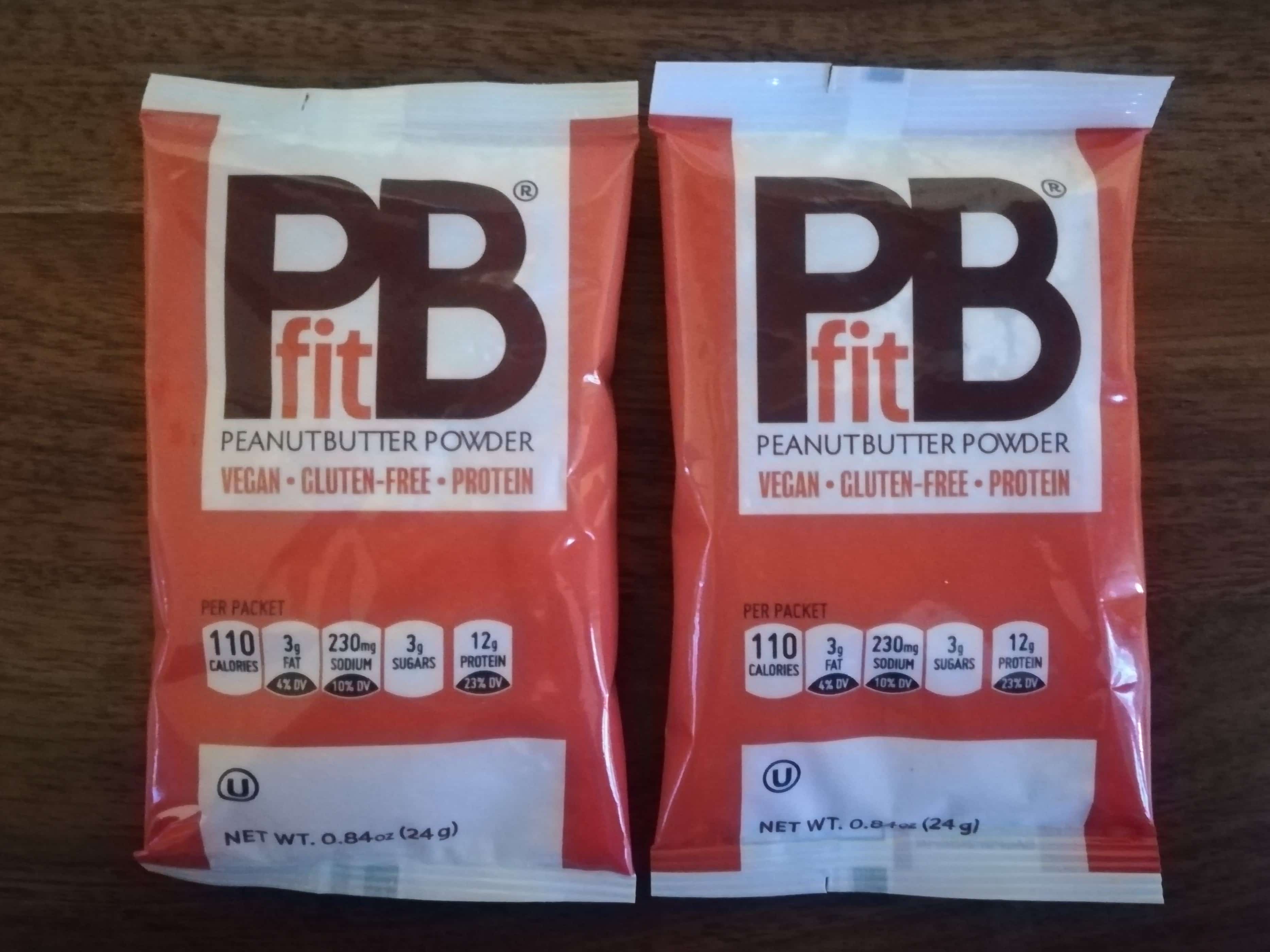 Each DegustaBox contains two packets of PBfit Peanut Butter Powder (£0.75). This powder has only 110 calories and 3g of fat per 24g packet, that's up to 90% less fat than traditional peanut butter. You can mix it with water to make a peanut butter dip, add to smoothies or use in baking. I made a shake by blending the powder with frozen bananas and milk and, wow, was it good! I love almost anything with peanut butter, and this powder added a great peanut flavour to my shake as well as a good dose of 12g protein without the extra calories of regular peanut butter. While the handy packets aren't available in the UK, 225g tubs are available at many stores. I will be adding this to my shopping list!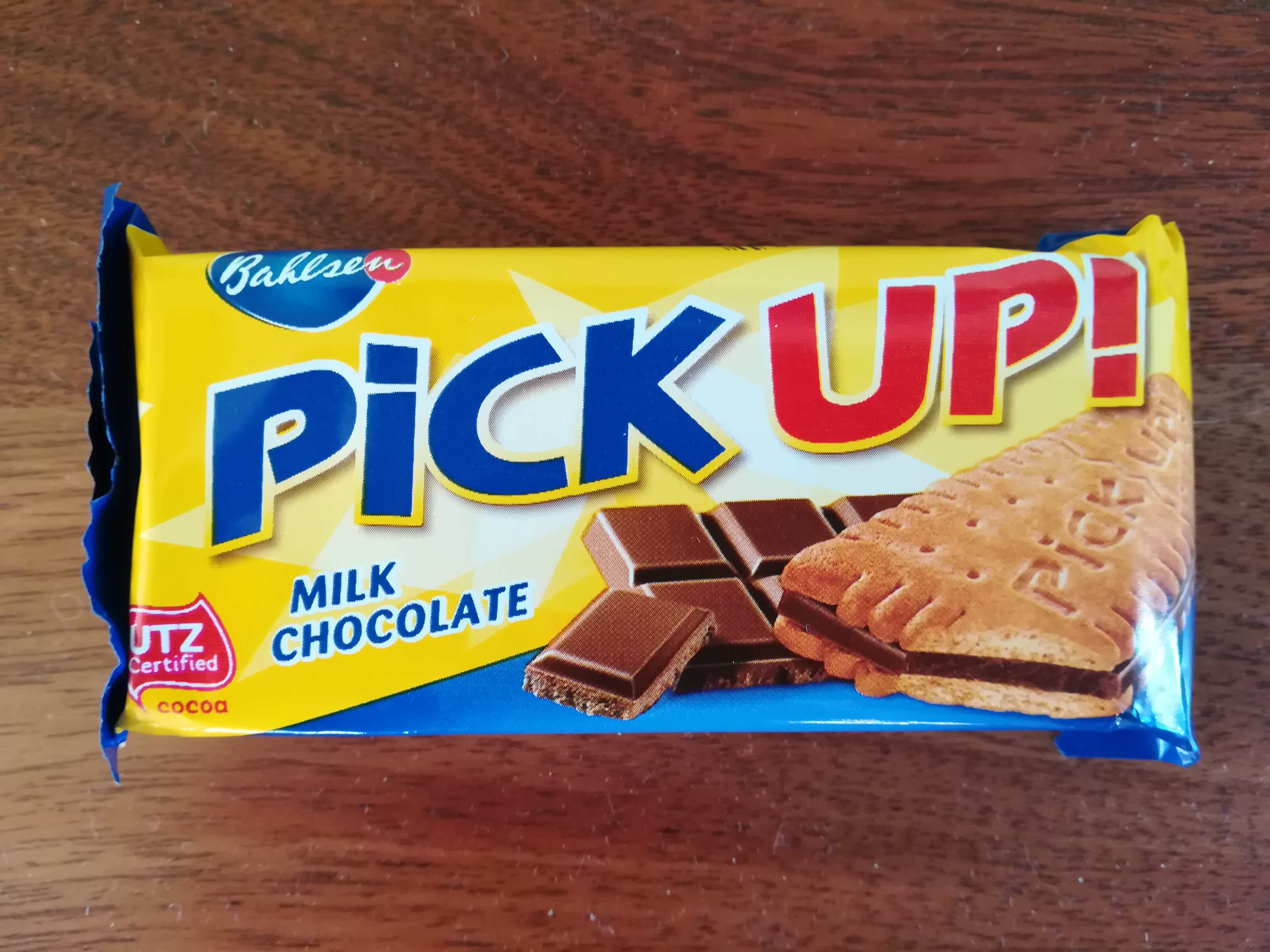 Each PiCK UP! Milk Chocolate (£1.69) is made of two biscuits with a bar of real chocolate sandwiched in between. These are surprisingly good, with yummy crunchy biscuits and a quality, thick milk chocolate layer. They are a nice change from biscuits with the usual cream centres or thin chocolate coatings.
I also like that each biscuit is individually wrapped for freshness and portability (it also stops me from eating too many!)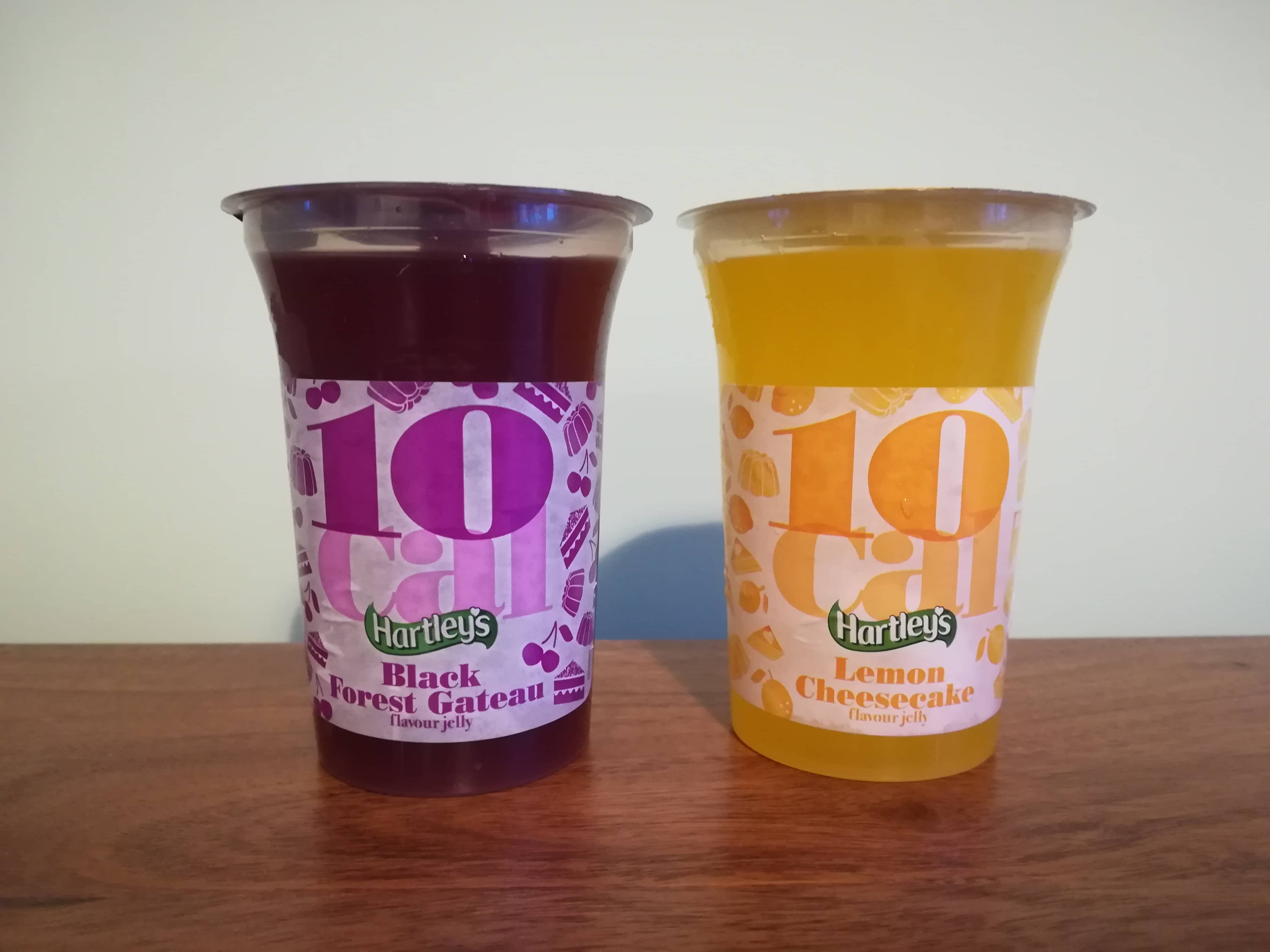 Each box contains two flavours of Hartley's 10 Cal Jelly Pots (£0.75). I received the Lemon Cheesecake and Black Forest Gateau flavours. While these may be a treat for someone on a strict calorie-controlled diet, I really didn't care for them. The initial flavour was okay but I could taste the artificial sweetener and the jelly was too soft-set for my liking.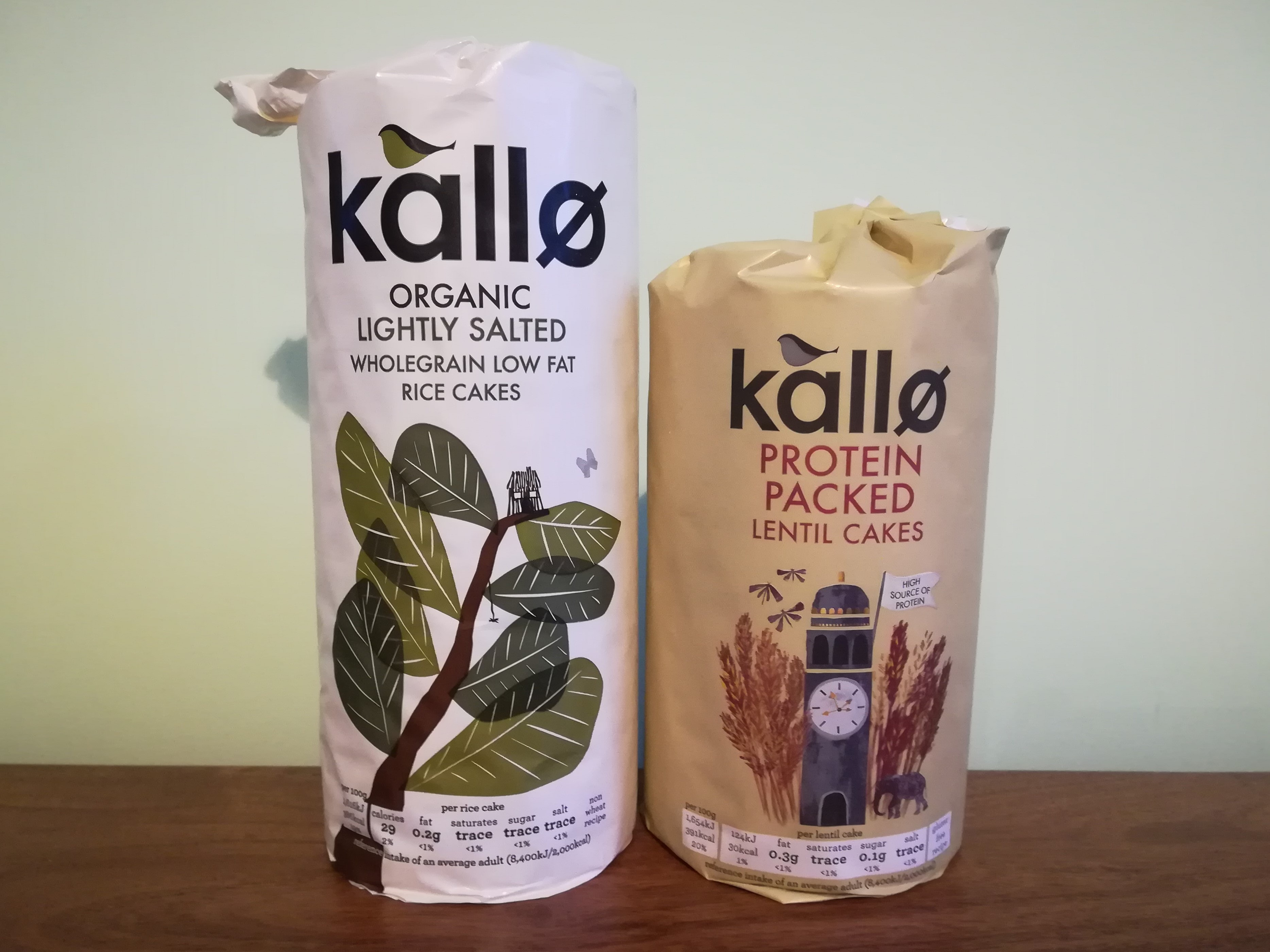 Each box also contains two flavours from Kallo's range of Rice and Corn Cakes (£1.30). I tried the Protein Packed Lentil Cakes and the Organic Lightly Salted Wholegrain Low Fat Rice Cakes. I enjoyed snacking on both flavours. The lentil cakes have a unique yet mild flavour which make them more interesting than a normal rice cake and ideal to eat on their own, while the lightly salted rice cake is delicious with a smear of peanut butter. I'd recommend both as yummy low calorie snack options.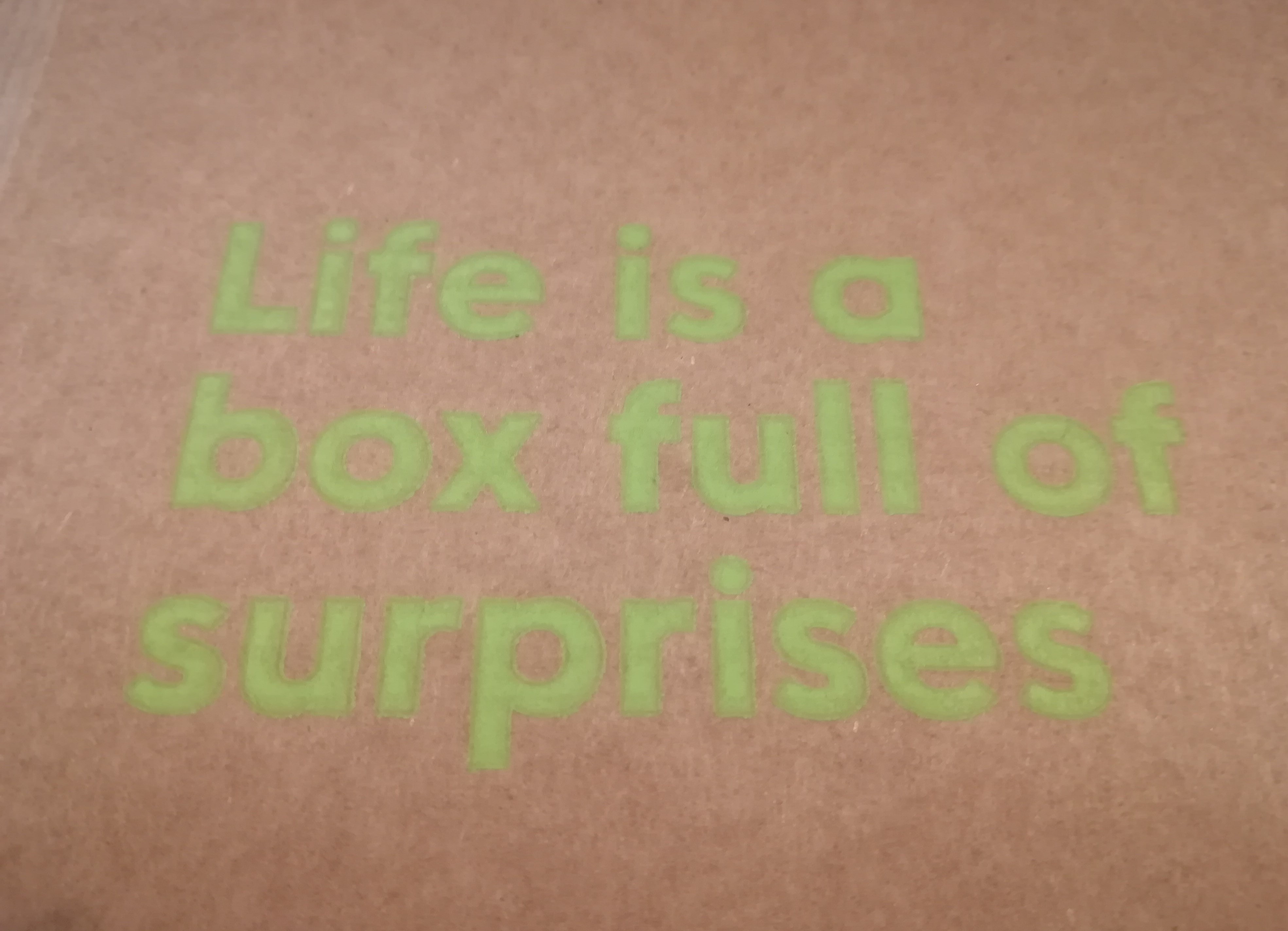 This month's box included a lot of nice snack options, and I enjoyed munching on the lentil and rice cakes, the Ryvita and the Pipers Crispeas. However, as usual, my favourite items were the sweeter ones: the PBfit Powder, the YES! Nut Bars and PiCK UP! biscuits.
Have you tried DegustaBox UK?