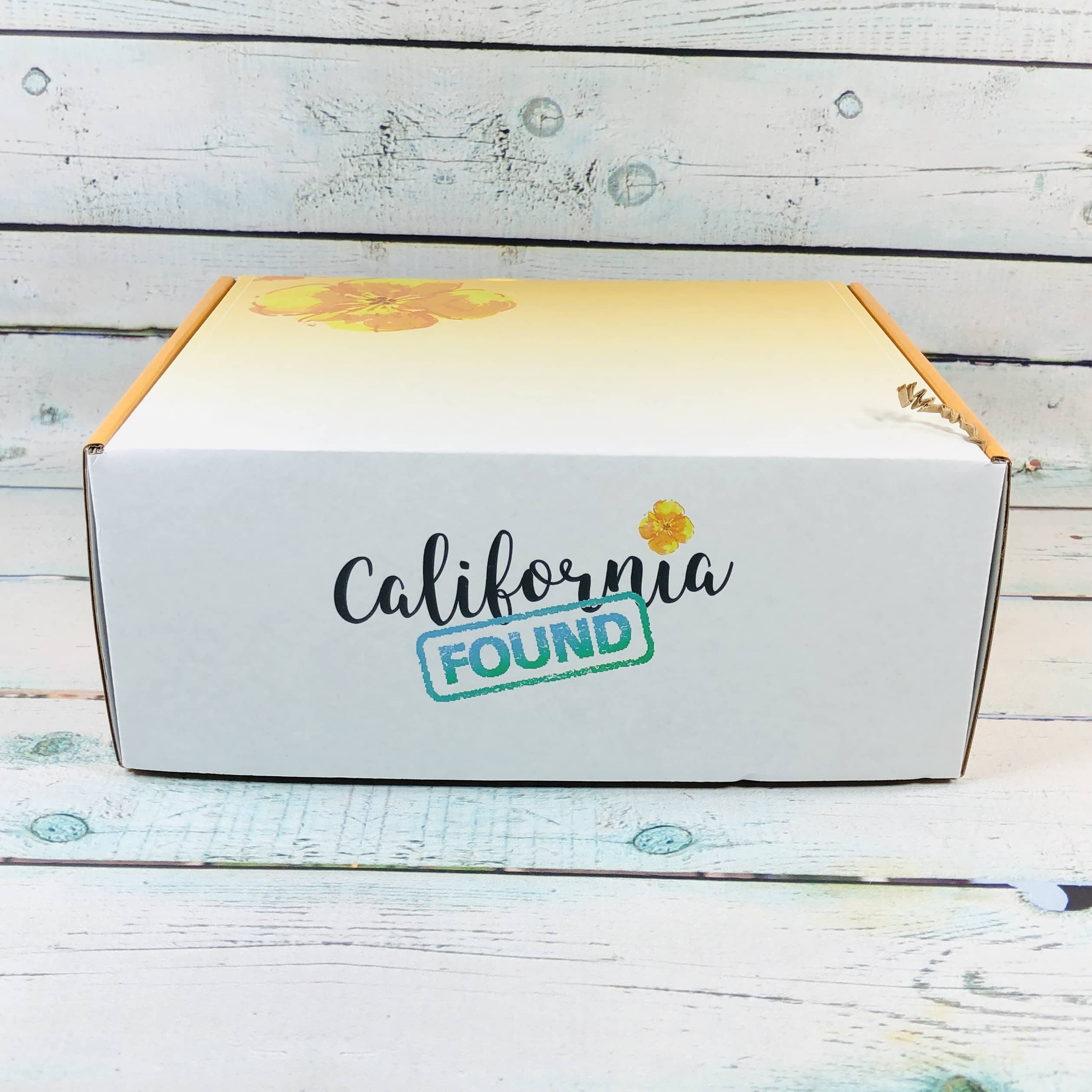 California Found is an awesome monthly subscription box that delivers the best of The Golden State, directly to your mailbox! Each box is $49, but has a value of $90+! What will you find in your box?
Once a month, our subscribers experience the California lifestyle through a box filled to the brim with natural spa & beauty products, locally sourced gourmet treats, beautifully crafted home goods, and infinitely wearable jewelry. Each box tells the story of five to seven California makers through their products and an individual notecard dedicated to each one. Every beautifully packaged delivery reflects the laid back, stylish, uniquely chic attitude that is California.
DEAL: Save 20% off your first box with coupon code HSGET20.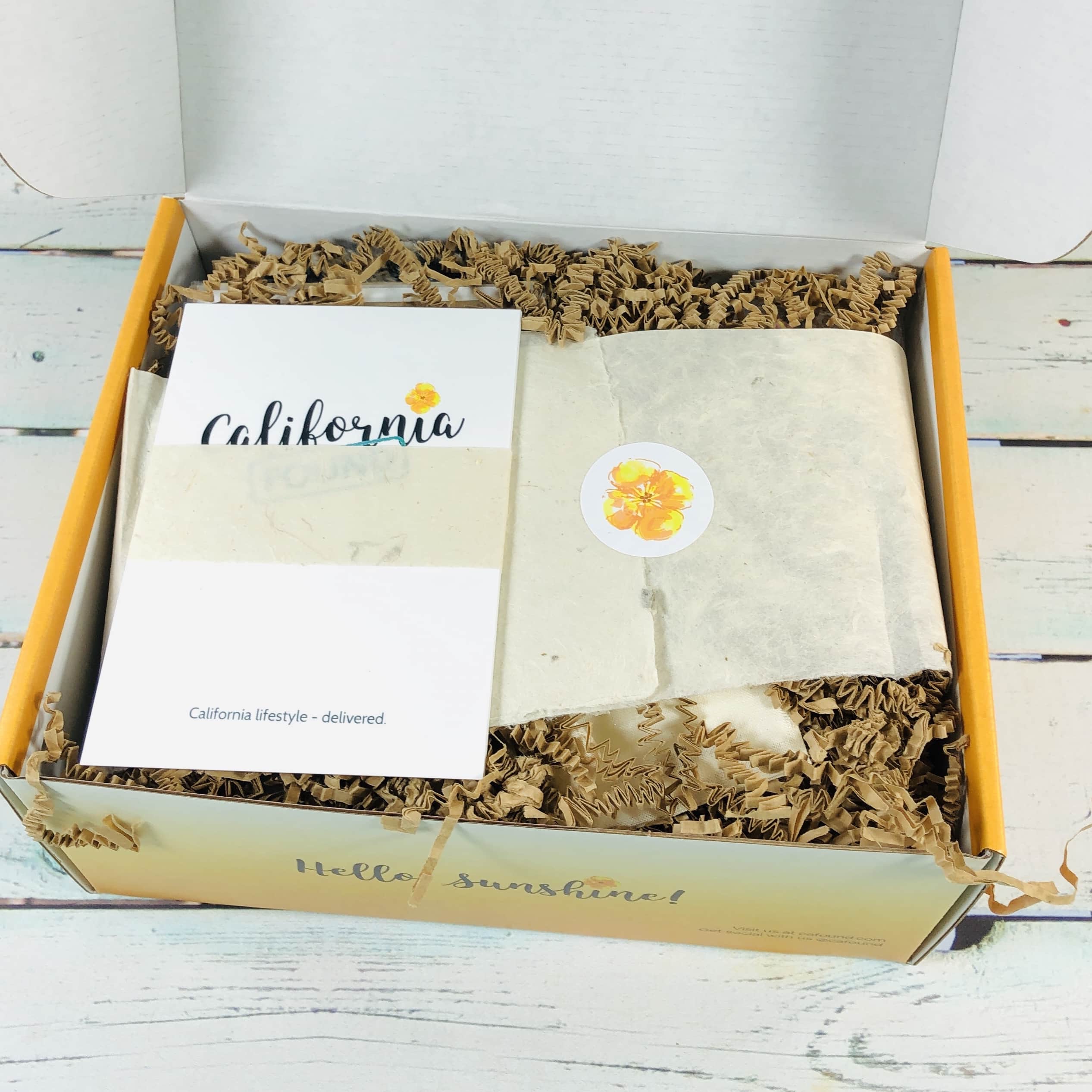 Hello, sunshine! 
The presentation is always on point with this box and this paper is embedded with wildflower seeds!
My items were snuggled into paper squiggles and were kept safe on their journey.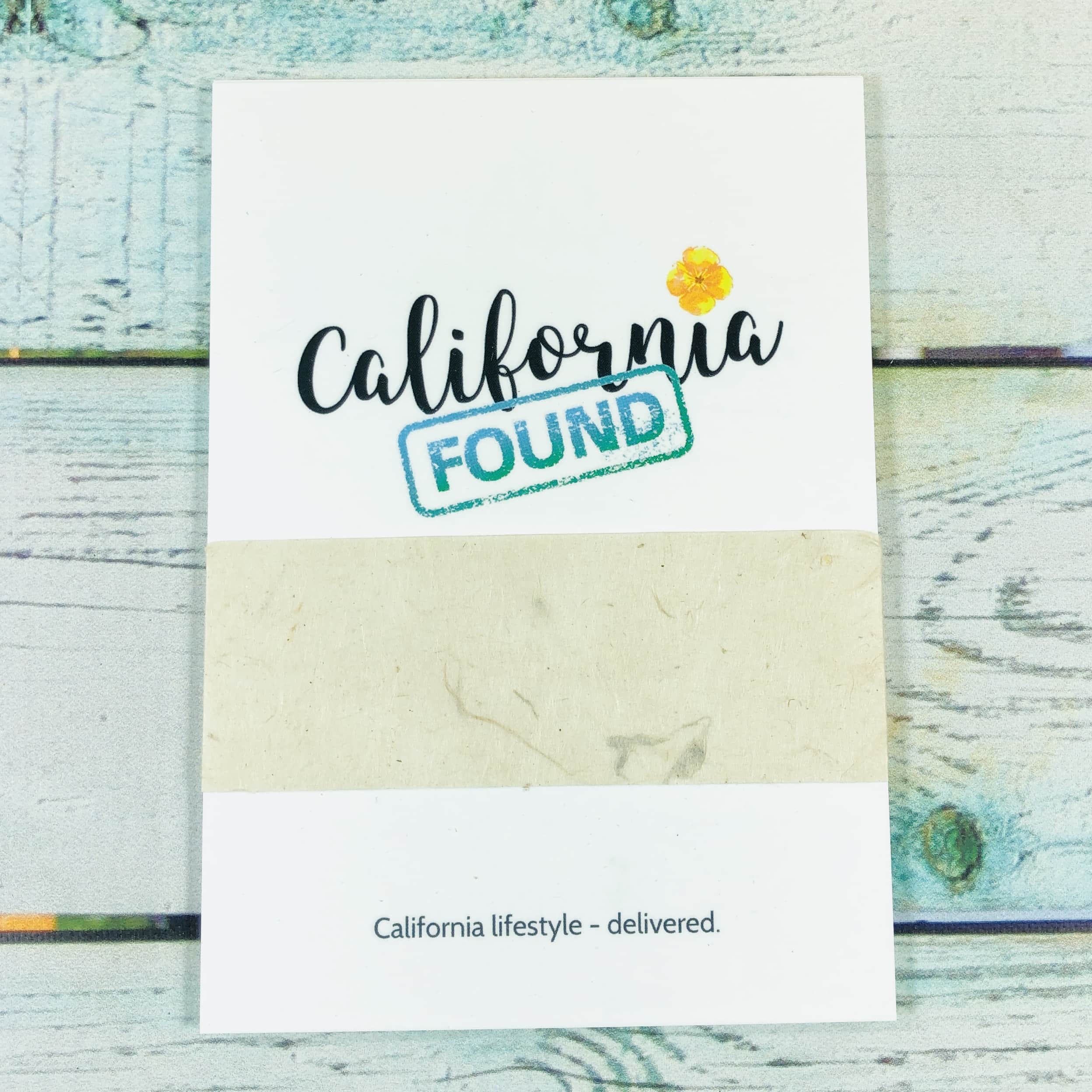 I found a set of cards – one with an introduction to the current box, and one for each of the vendors featured in this month's box. The bundle was secured with more seeded paper.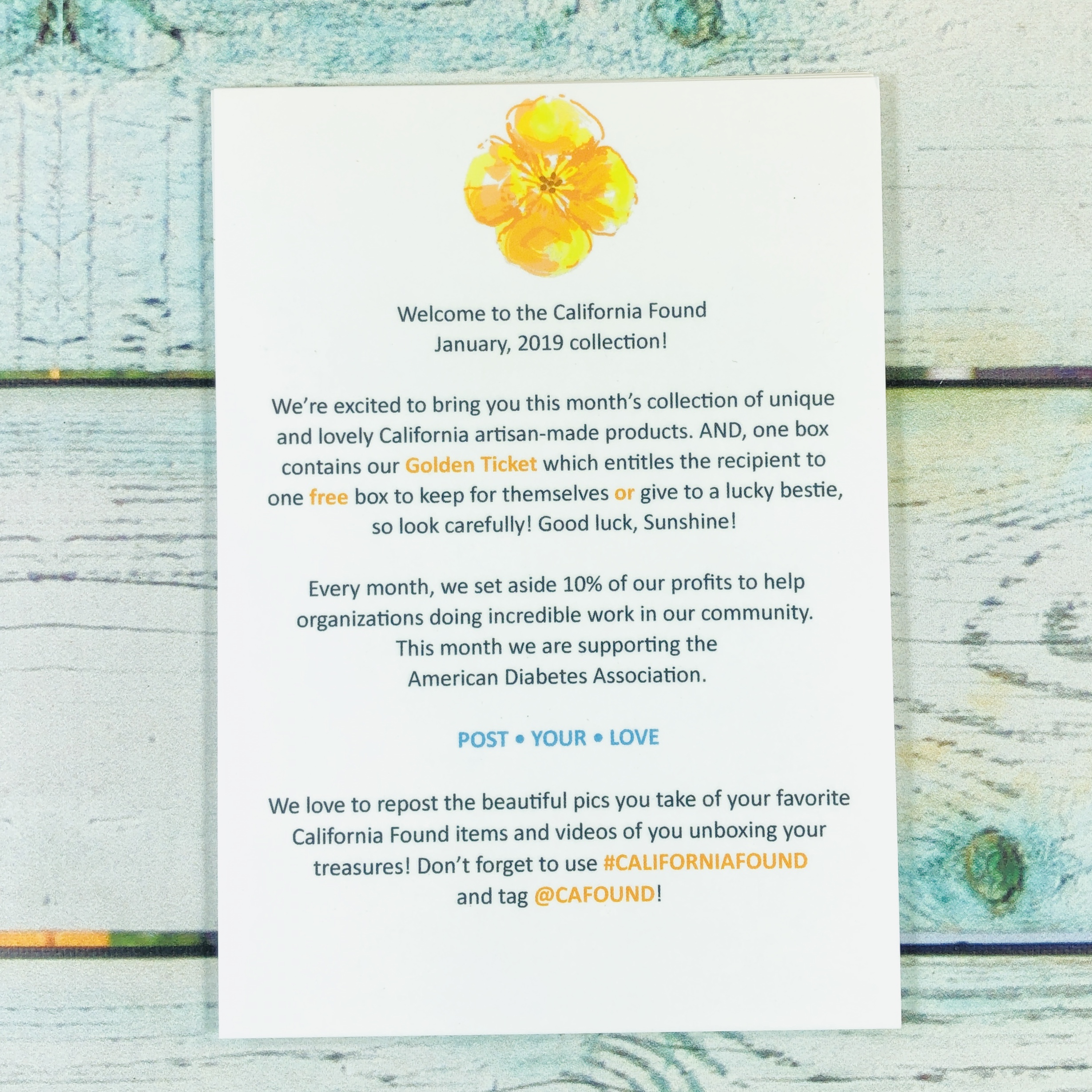 California Found has The Golden Ticket, which seems appropriate for a box coming from The Golden State! One box each month will contain a special ticket that will entitle the subscriber to a free box for themselves or for a friend. Also, California Found gives 10% of their profits to charitable organizations and this month proceeds will go to the American Diabetes Association.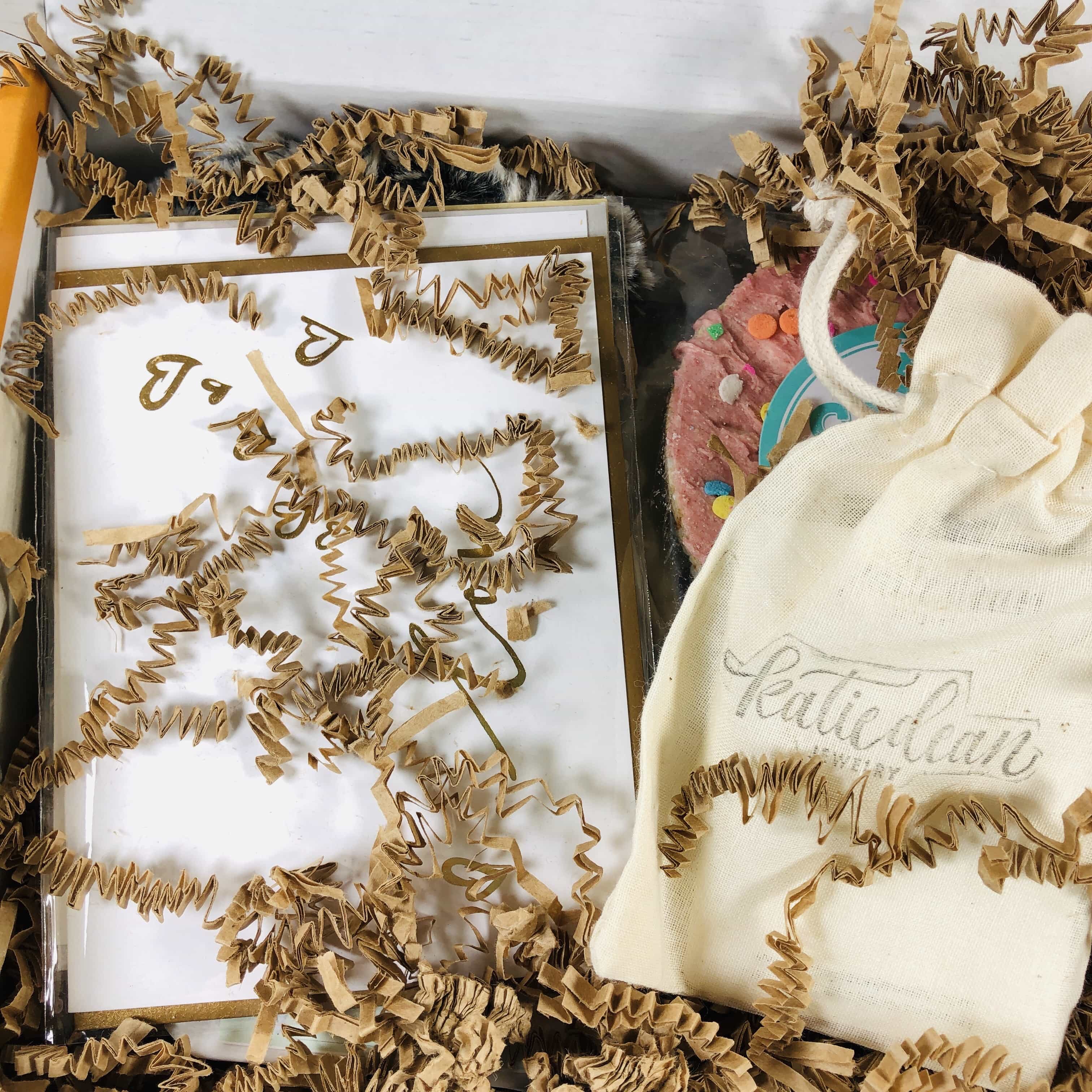 I can't wait to see what's inside!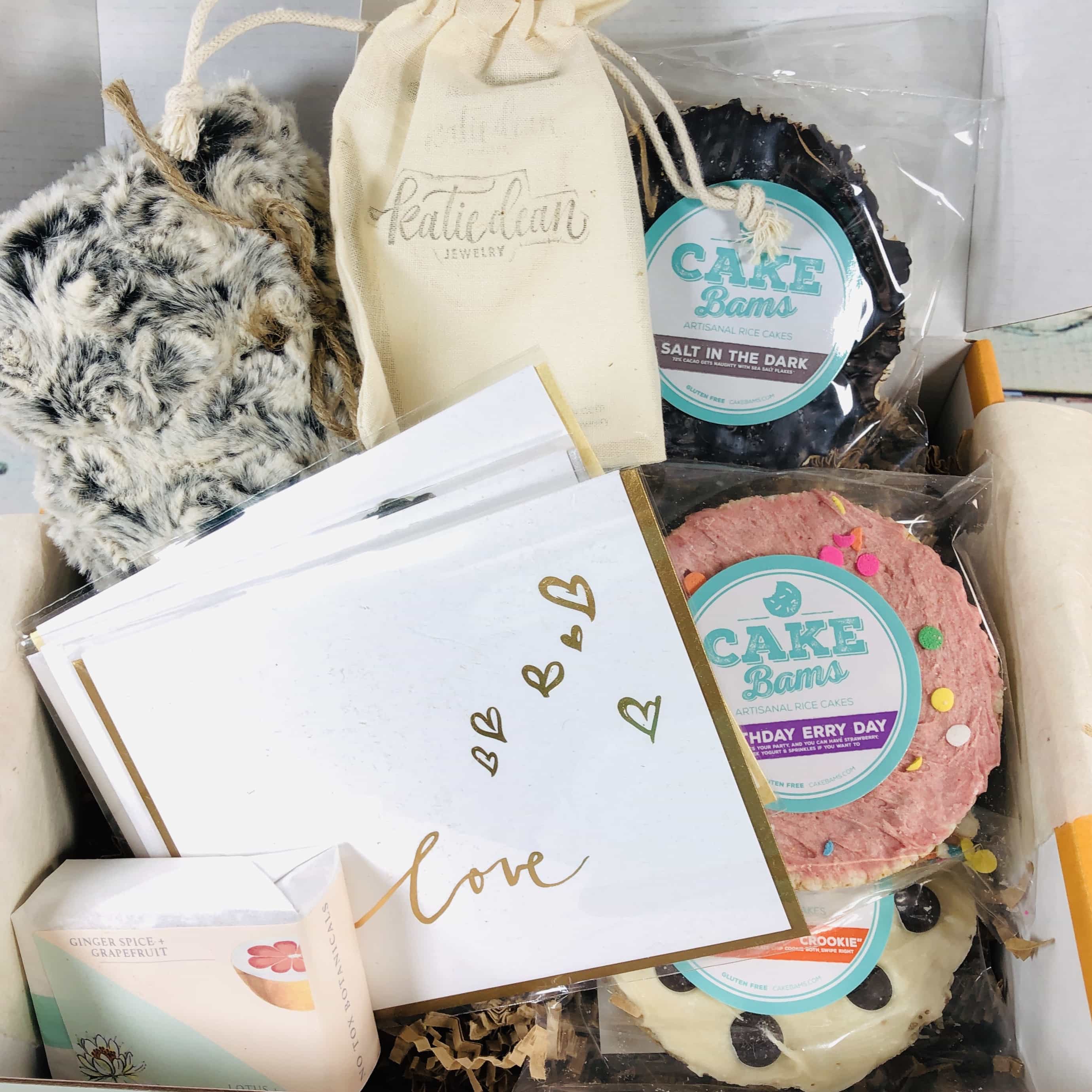 Everything in my January 2019 California Found box!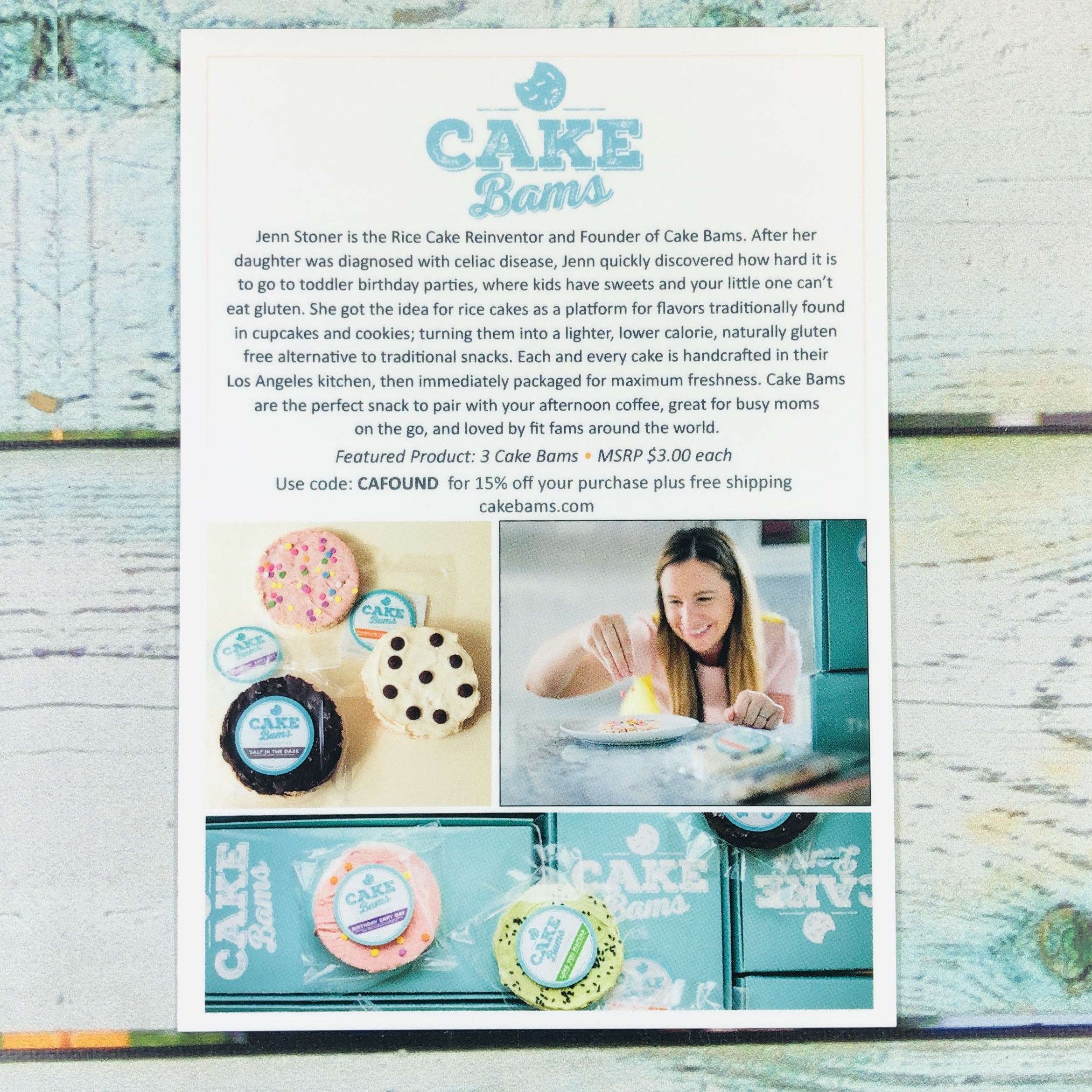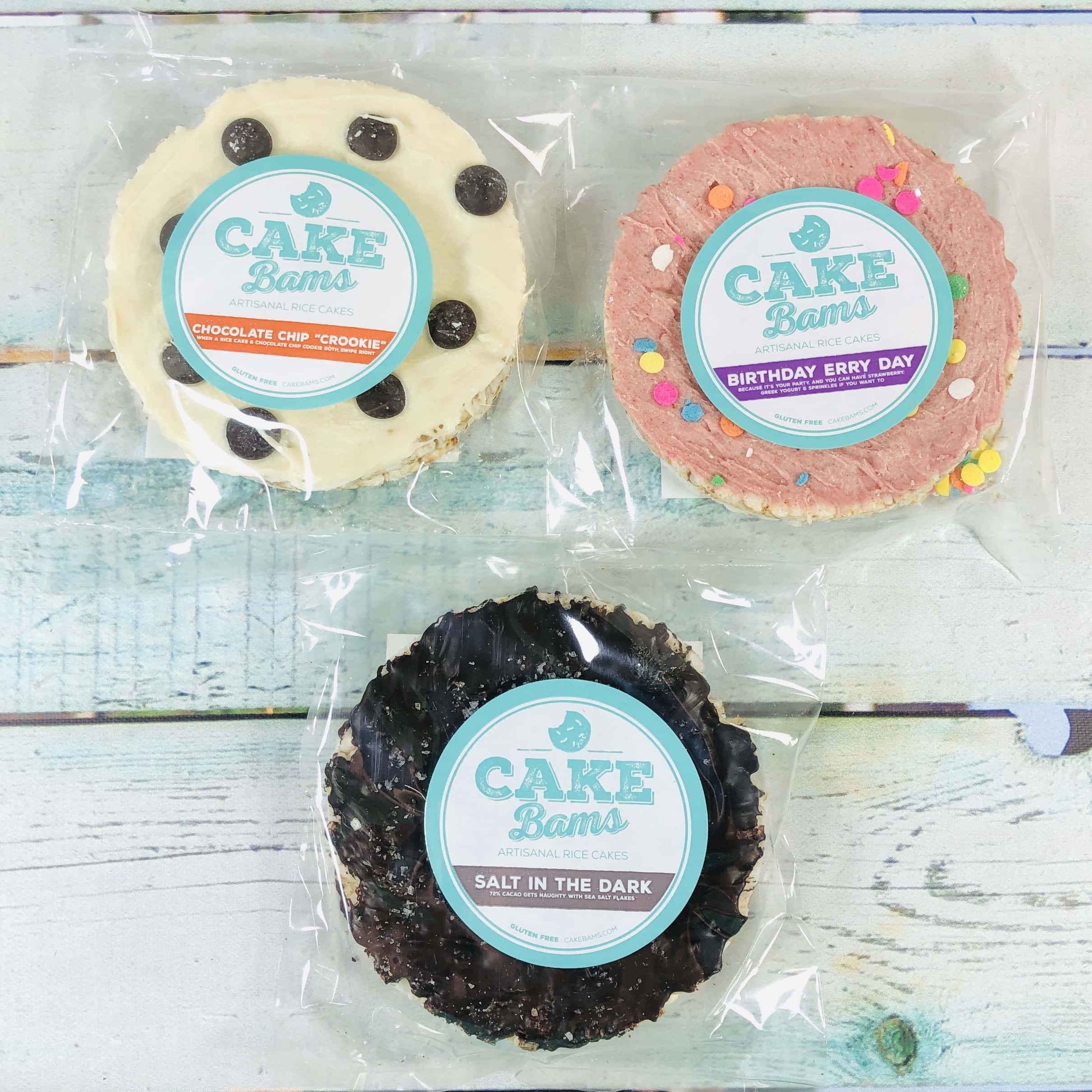 Cake Bams ($9) I remember eating rice cakes when they first came out. I told myself I no longer have to eat them. However, when you cover them in candy, I might make an exception. Let me make one thing clear: the two that are covered in "yogurt" frosting? Yep, that is pretty much the same stuff they put on "yogurt-covered" raisins or pretzels, which is to say, not really yogurt.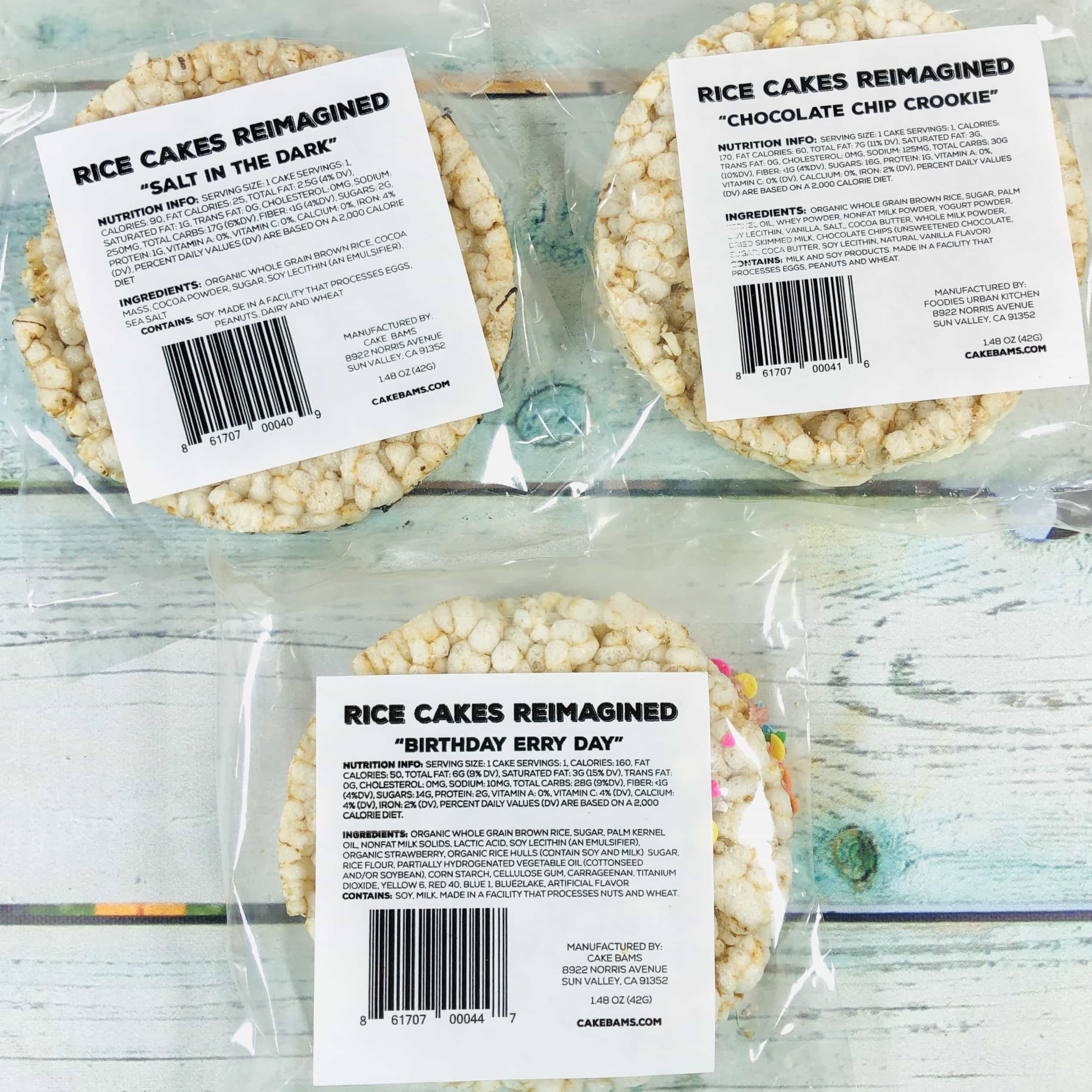 As a gluten-free alternative for a child to take to a birthday party, I think it's a great idea. It still tastes like a rice cake, but the candy coating makes it much more tolerable.
No-Tox Life Mini Body Bar Duo in Ginger Spice & Grapefruit and Lotus & Winter Jasmine ($12) I couldn't find this soap set on the website so the only info I have is from the card and packaging.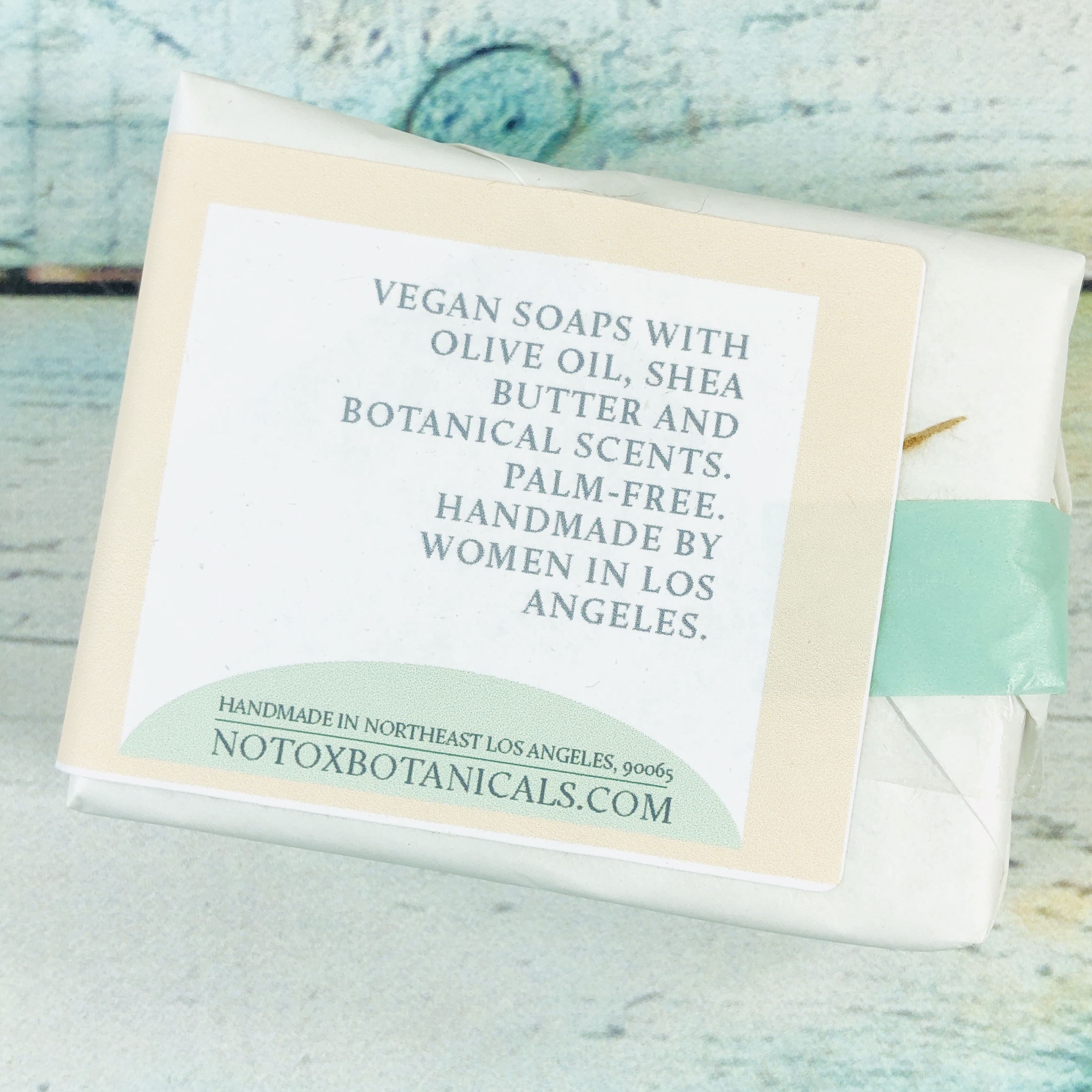 I don't think this is a full list of ingredients but it is vegan and hand made.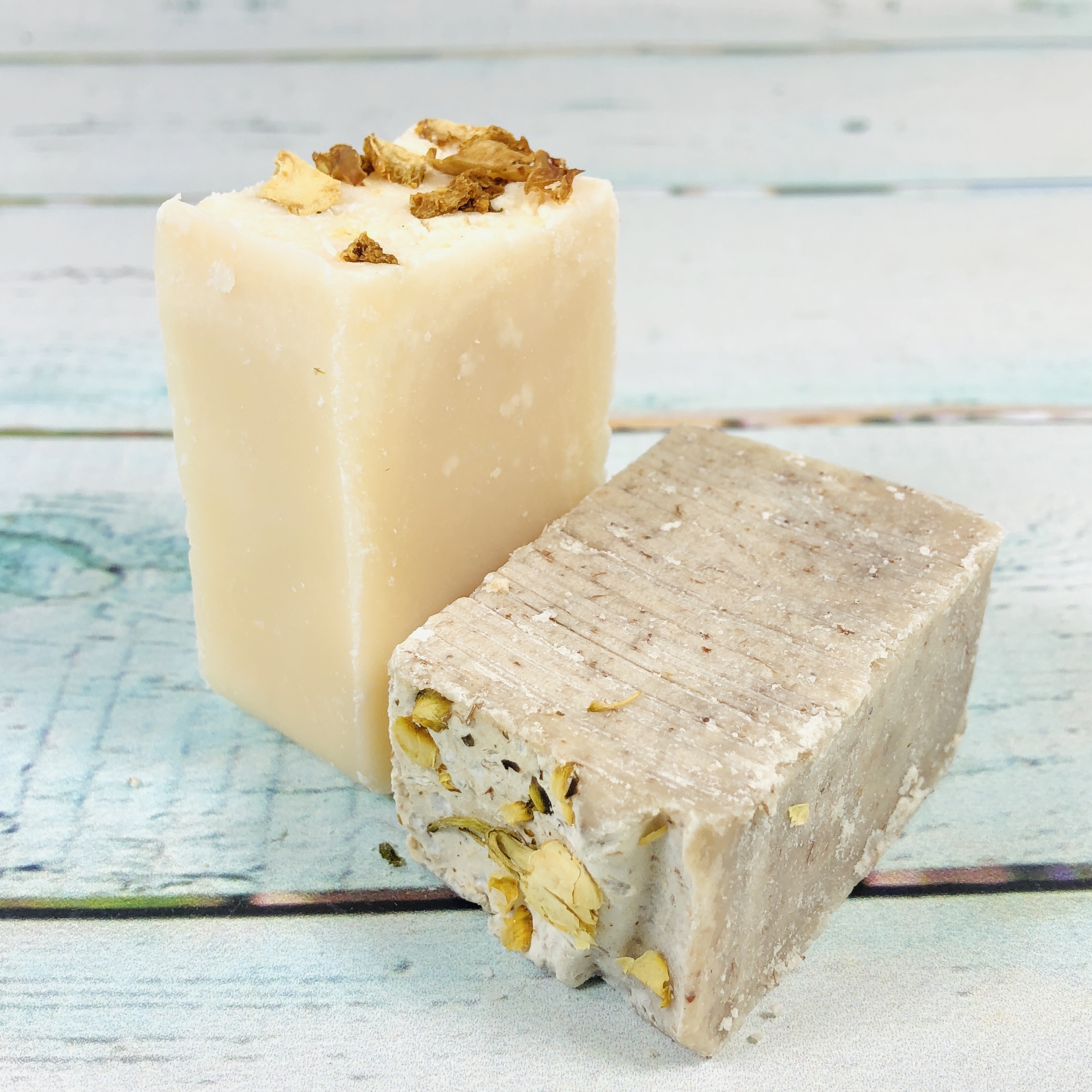 There were two mini soaps inside the package. They smell floral and sweet, although the darker bar smells like peanut butter to my nose! They have some kind of natural item on top – oats, nuts, flowers?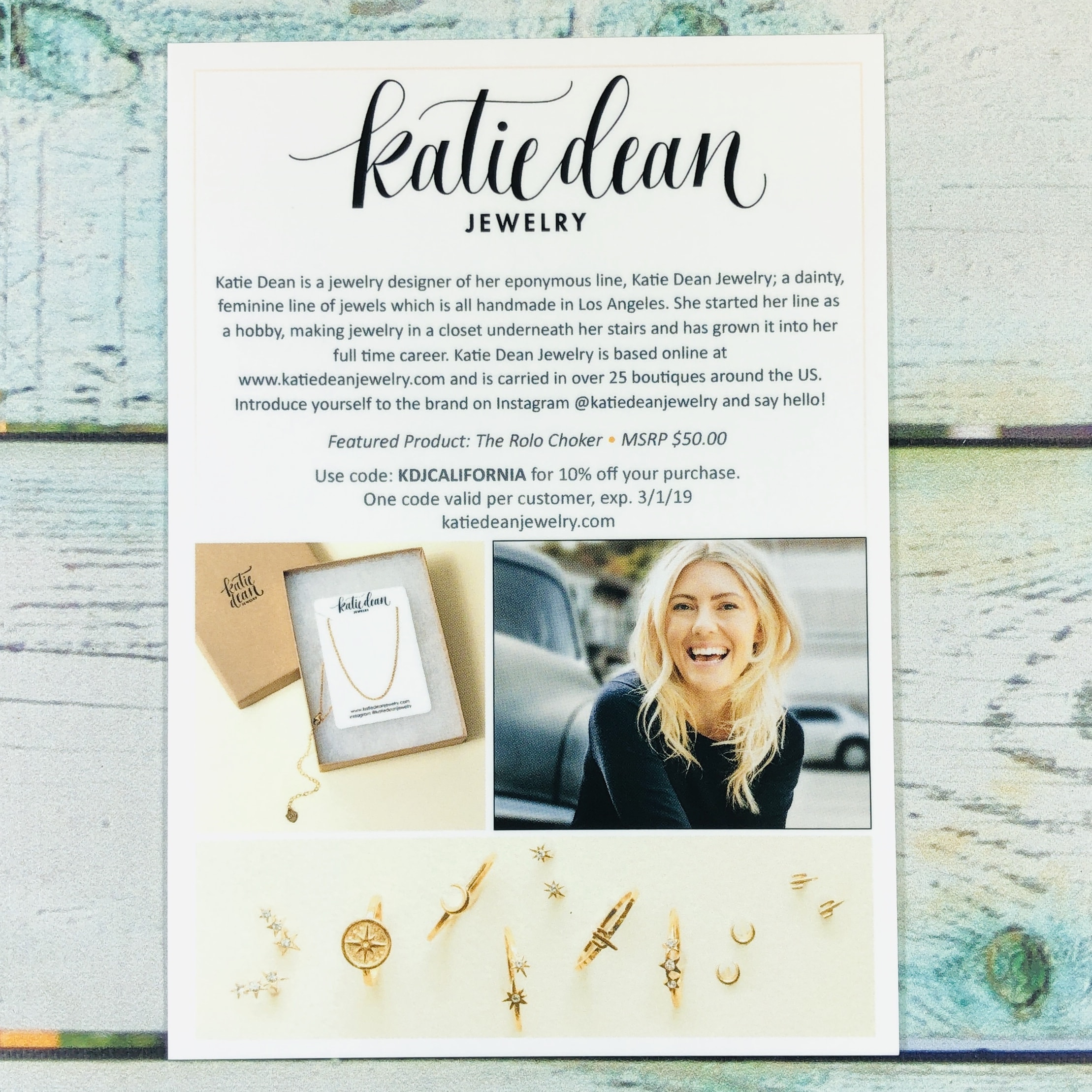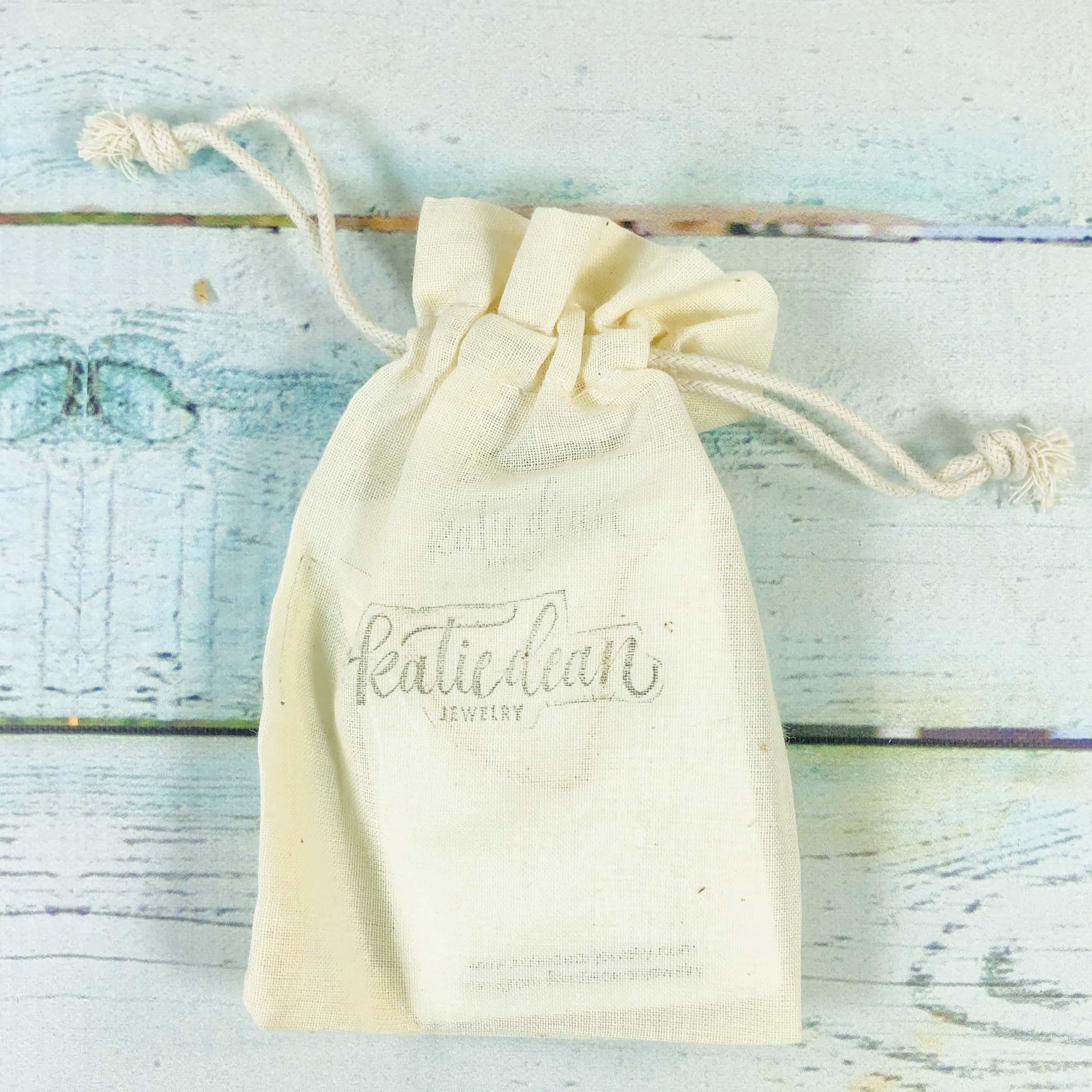 Katie Dean Jewelry The Rolo Choker ($50) came in a keepsake bag. Not your style? Keep on hand for a gift for a friend!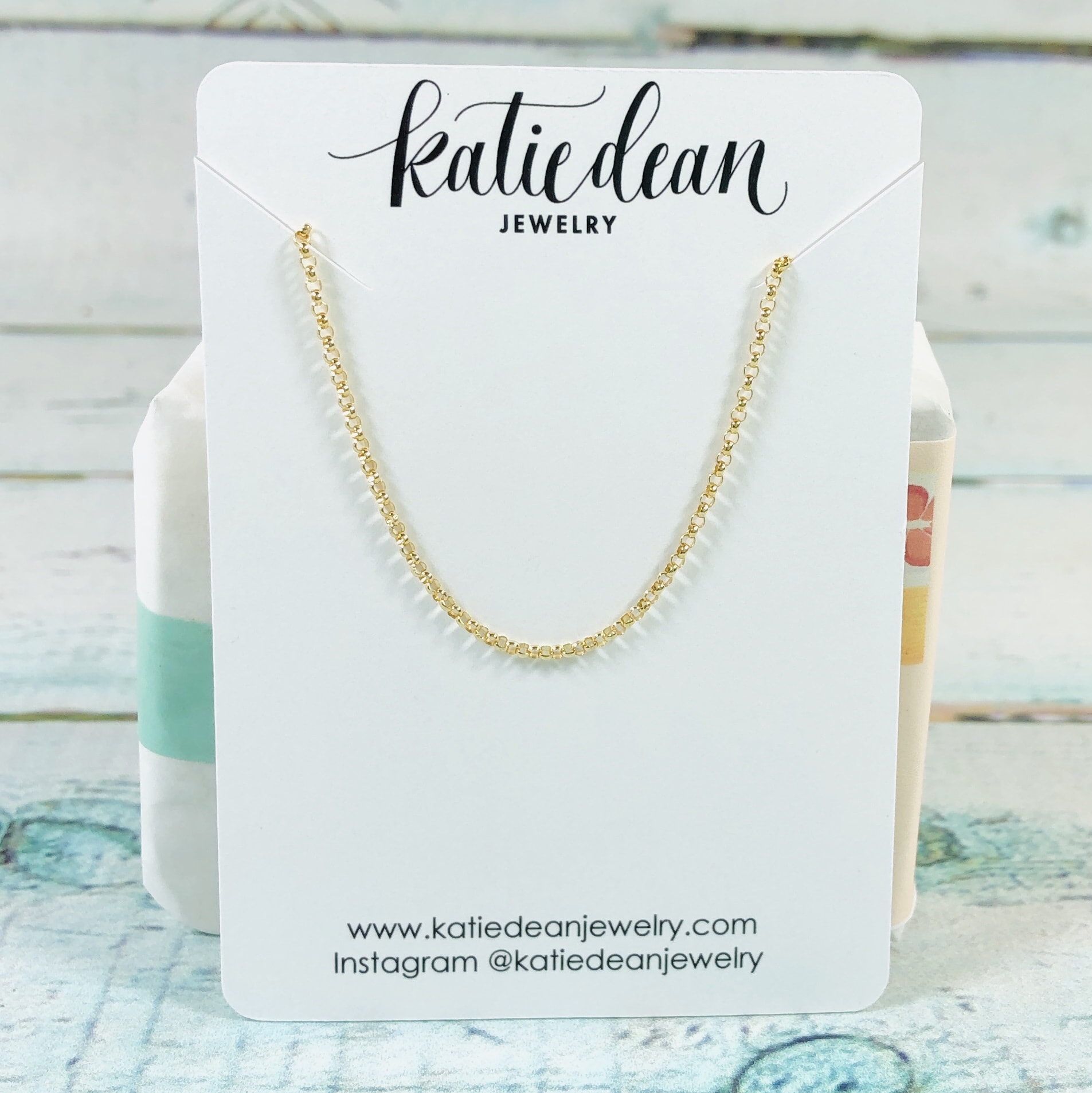 It is a simple gold choker, always a classy style.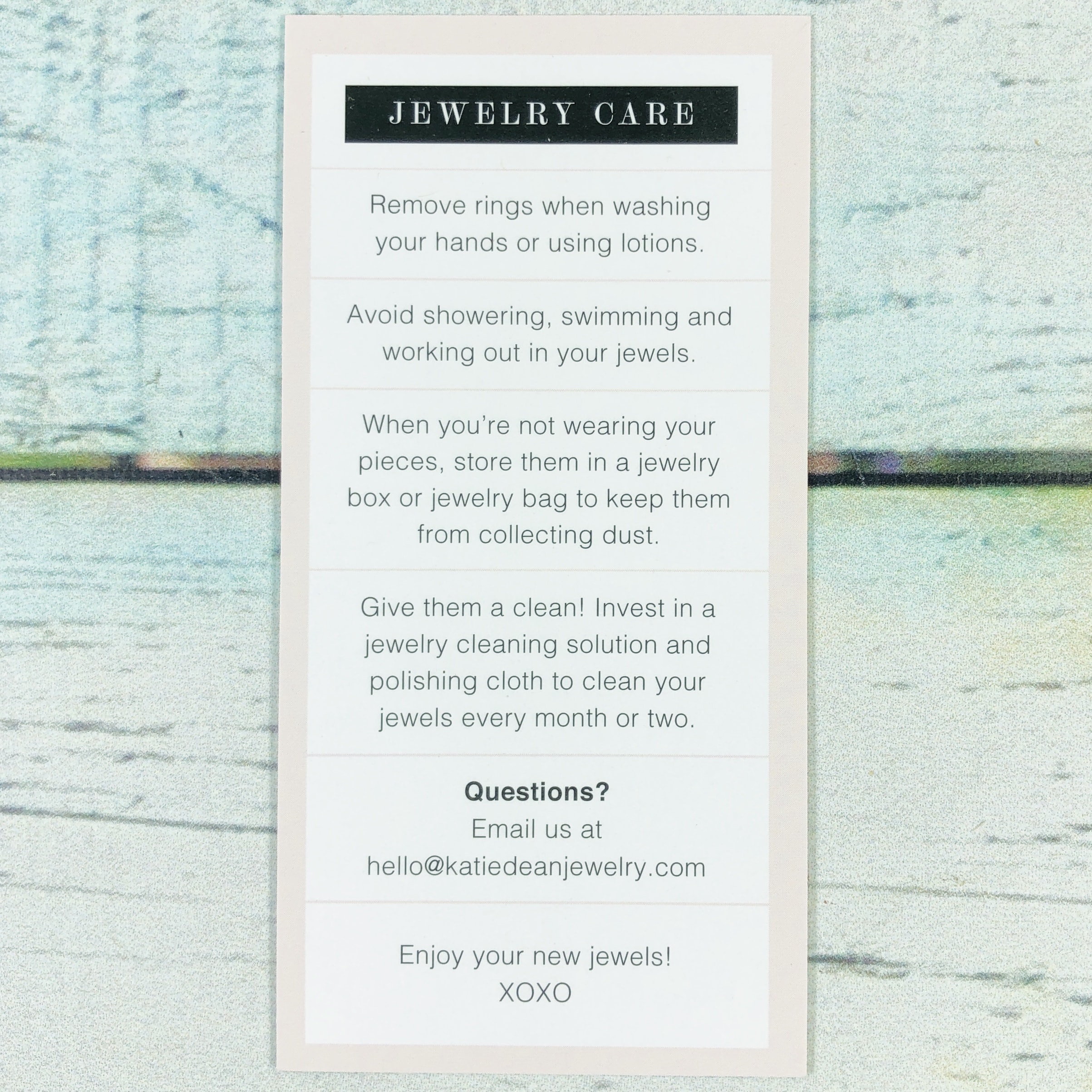 It came with a card with care tips listed.
The choker is 12″ long with a 4″ extension. The chain, clasp, and findings are gold filled.
What a cute touch!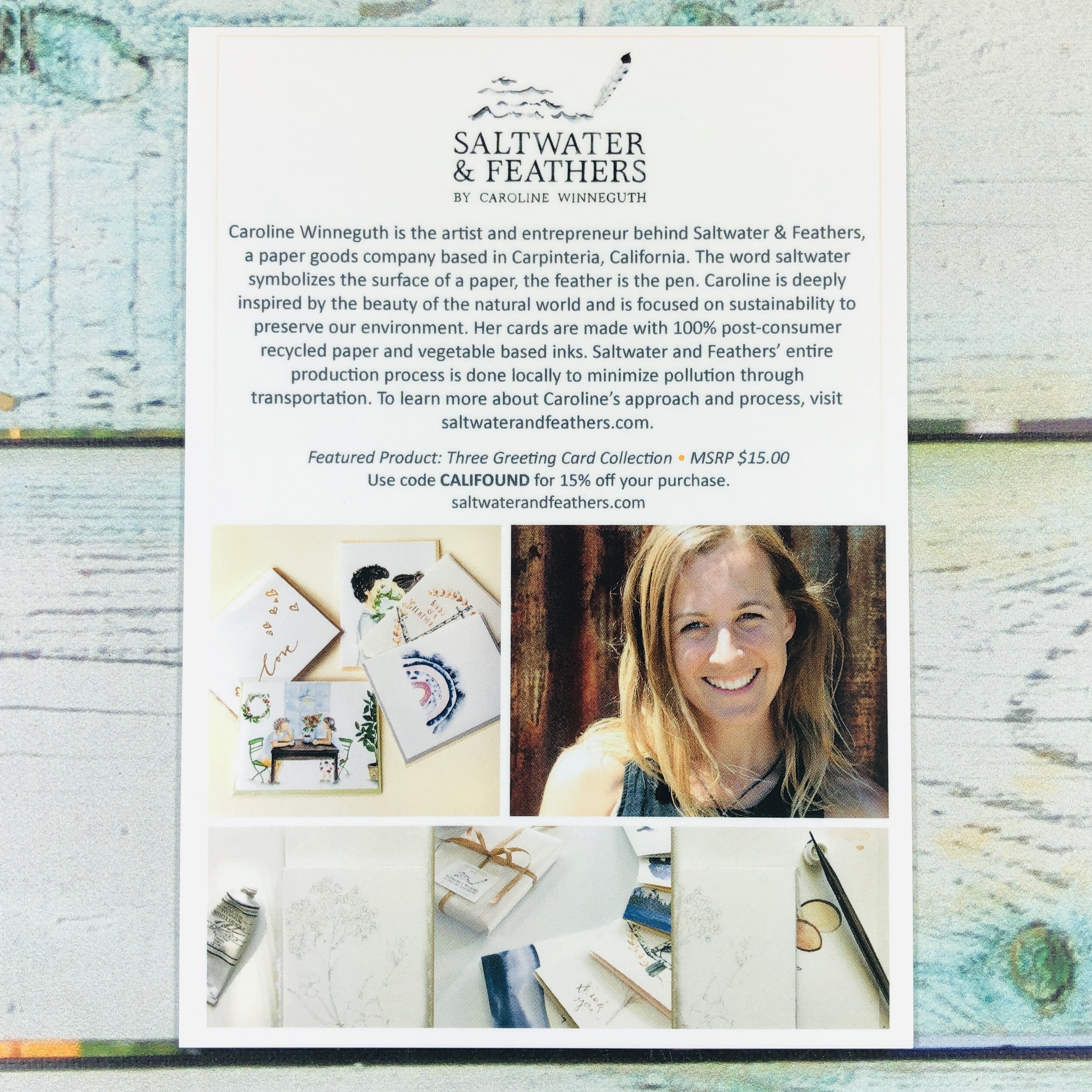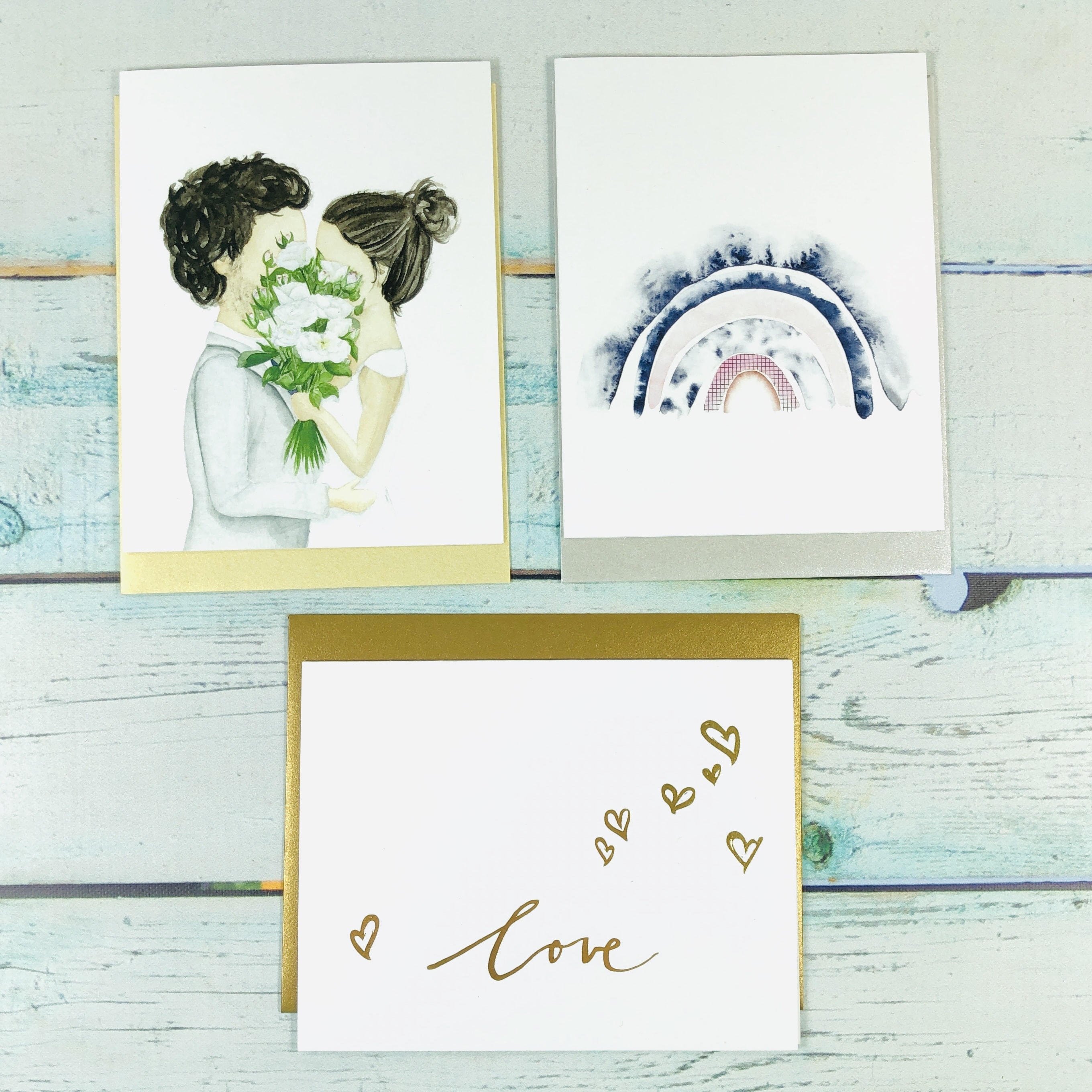 Saltwater & Feathers Three Greeting Card Collection ($15) You can find all three of these cards on the Saltwater & Feathers website. They are made of sturdy cardstock and are blank on the inside. All three of the matching envelopes are metallic, which means they look lovely.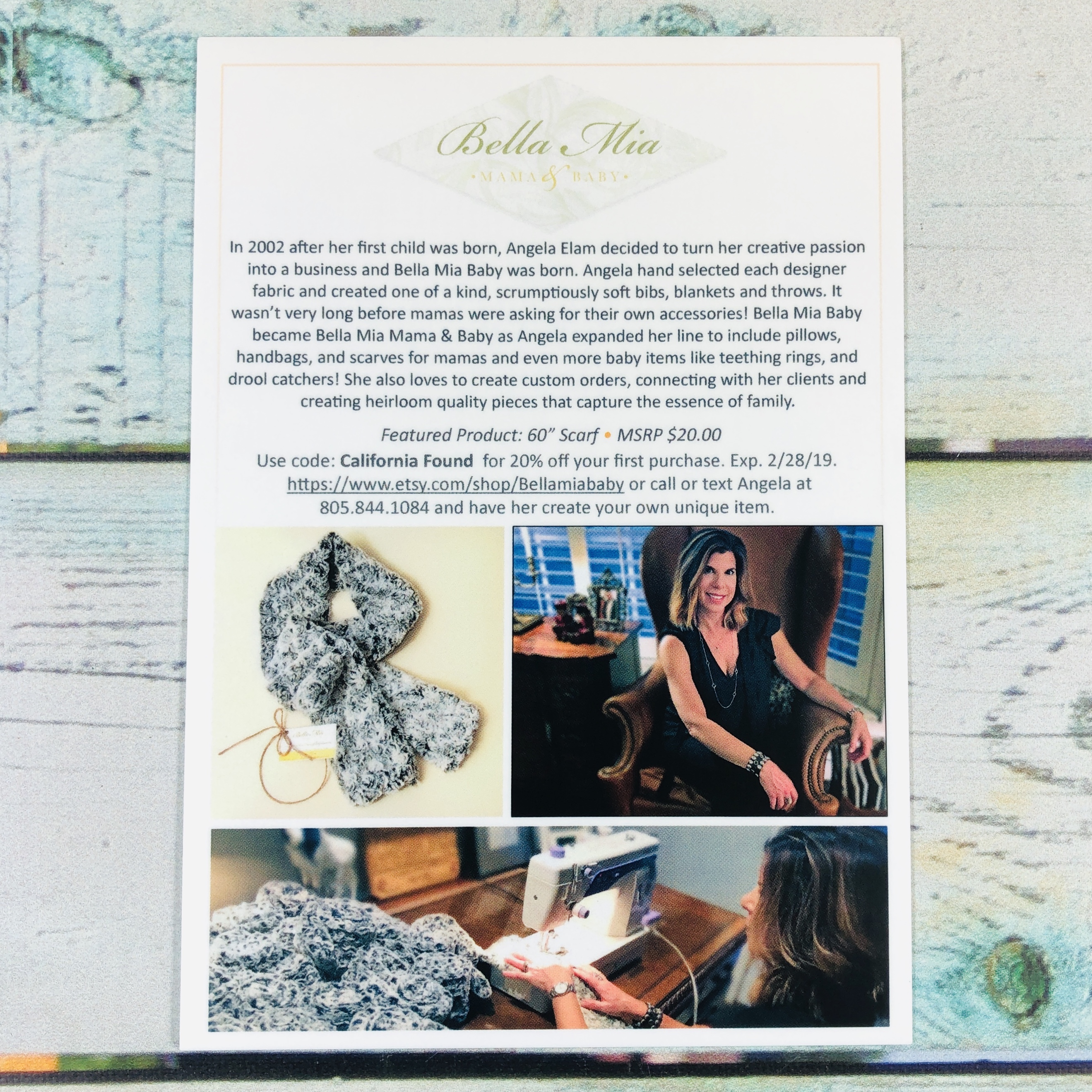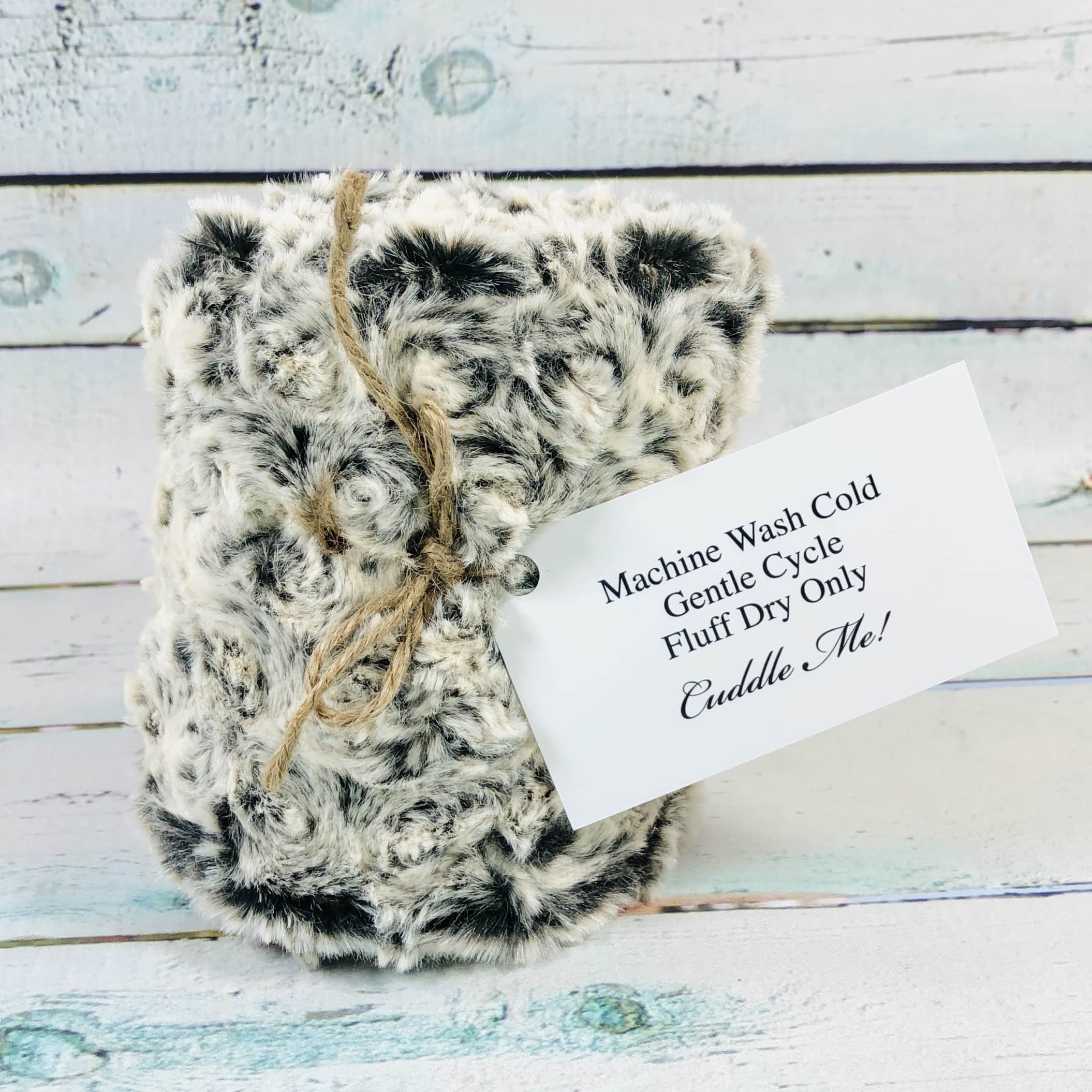 Bella Mia Mama & Baby Multicolored Faux Rabbit Scarf ($20) I love minky fabric, it is just so soft and cuddly!
This scarf is supposed to mimic rabbit fur and is absolutely silky and soft.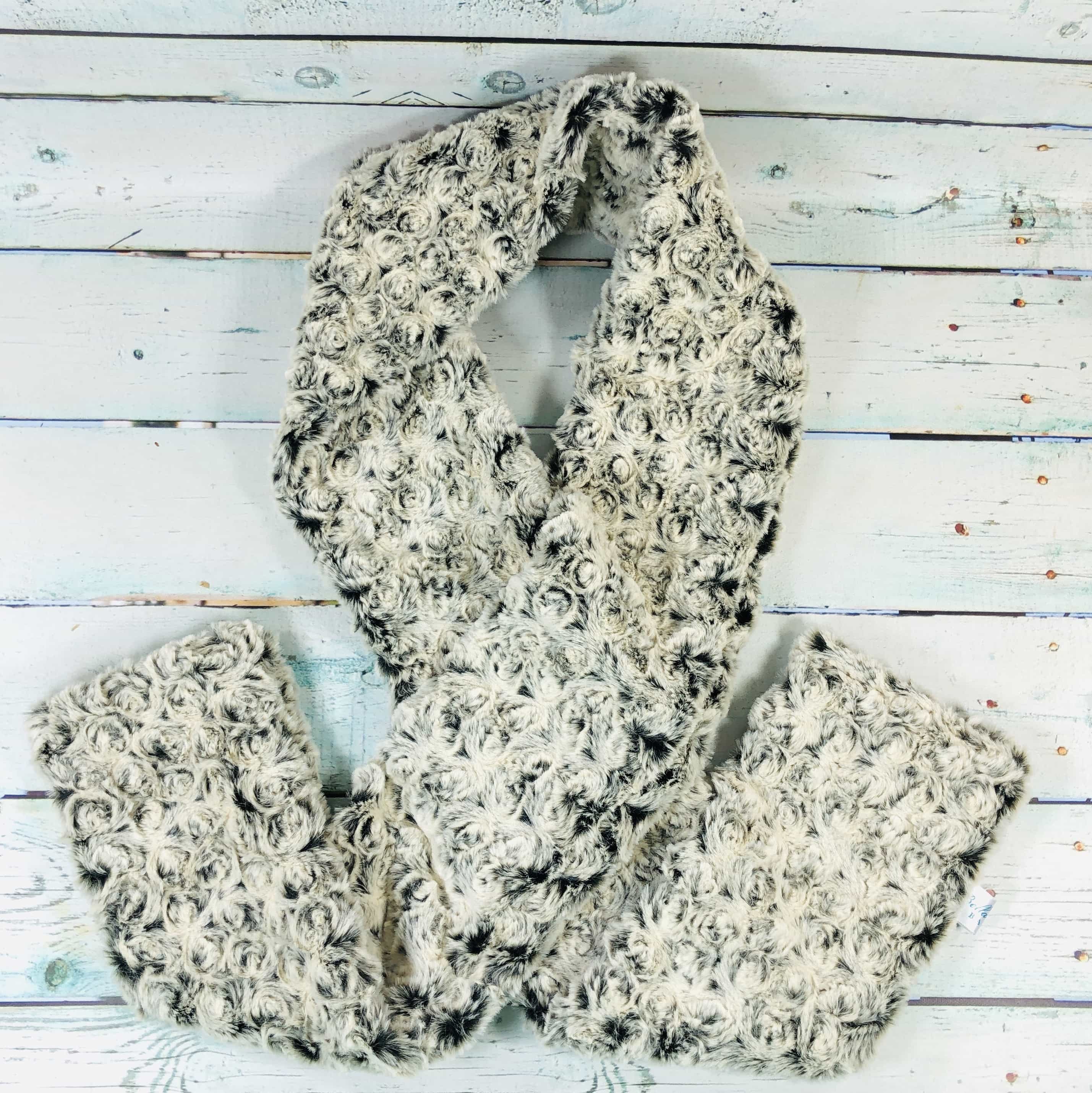 It is 60″ (5 feet!) long, almost as tall as me! I like the fact that the colors are neutral and go well with my coats.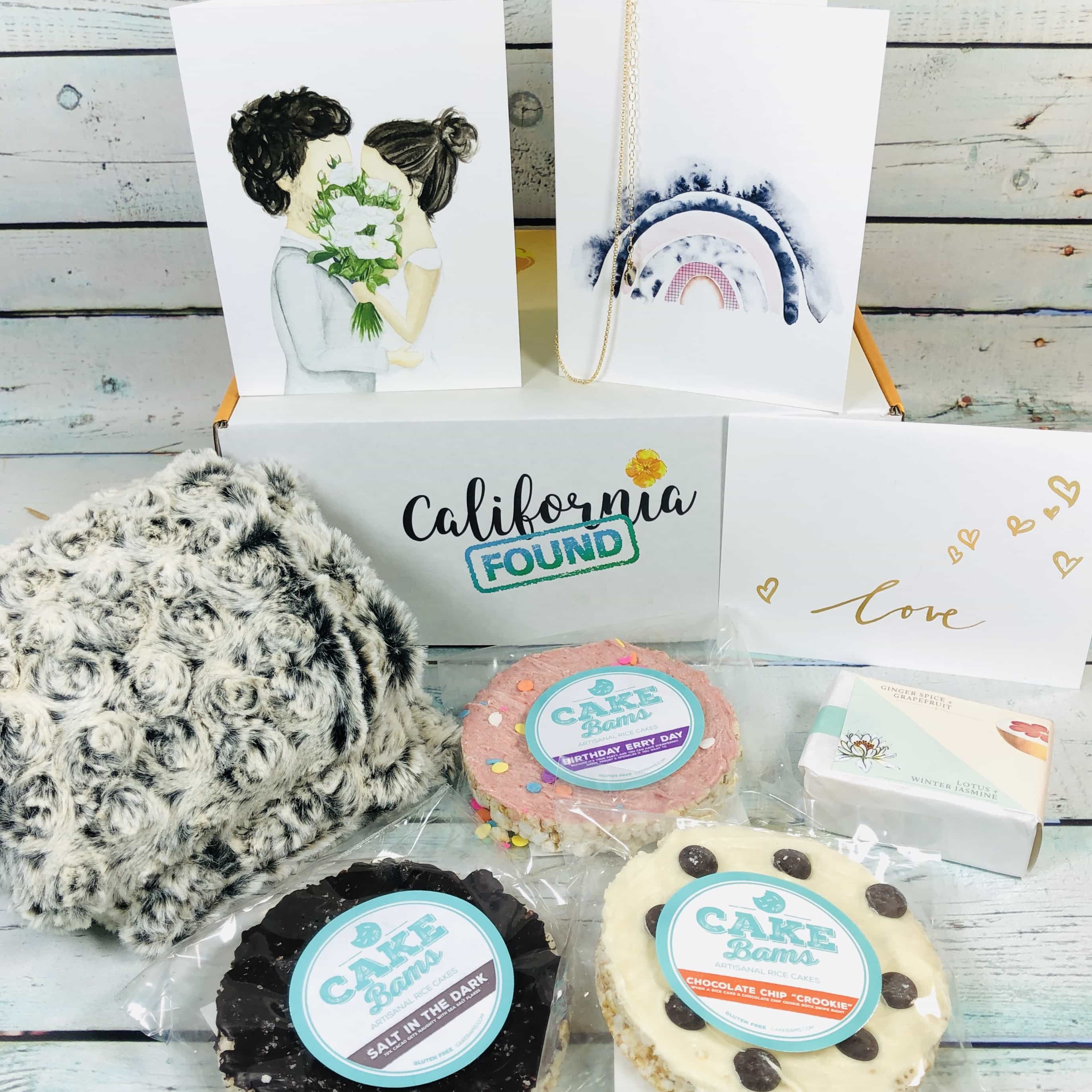 I am always happy with the quality and selection of items I receive in my California Found box! Who knew topping rice cakes with frosting would turn them into something else entirely! The scarf has been worn several times already and the necklace is lovely. I have some new soaps that will look cute in the guest bathroom and a couple of greeting cards to keep on hand when I need to send a quick note. The value for the January box was around $106!
What do you think of California Found? Let me know in the comments!