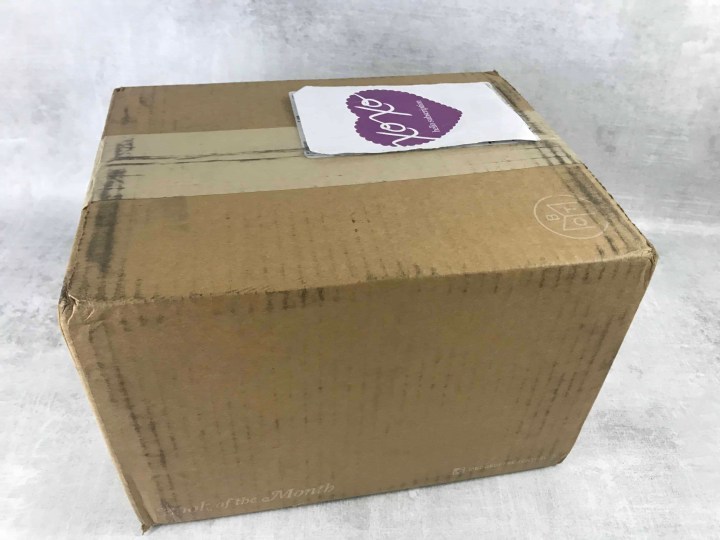 Book of the Month Club is a monthly book subscription box. Each month, their panel of judges selects 5 books, which they announce on the first of the month, and members have six days to decide which book (or books) they would like to receive. One book per month is included in the membership fee, and members can purchase up to two additional books each month for $9.99 per title. The subscription price is $14.99 per month.
DEAL:  Book of the Month has a new coupon code to get a FREE book credit when you use code LOVEISLOVE at checkout!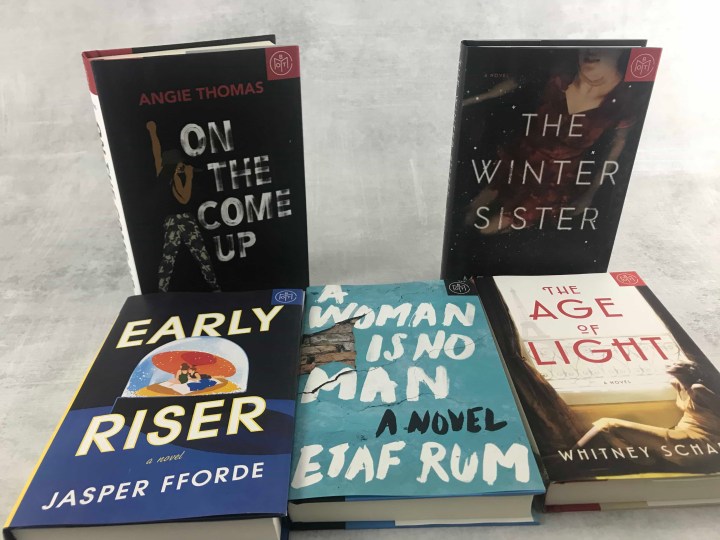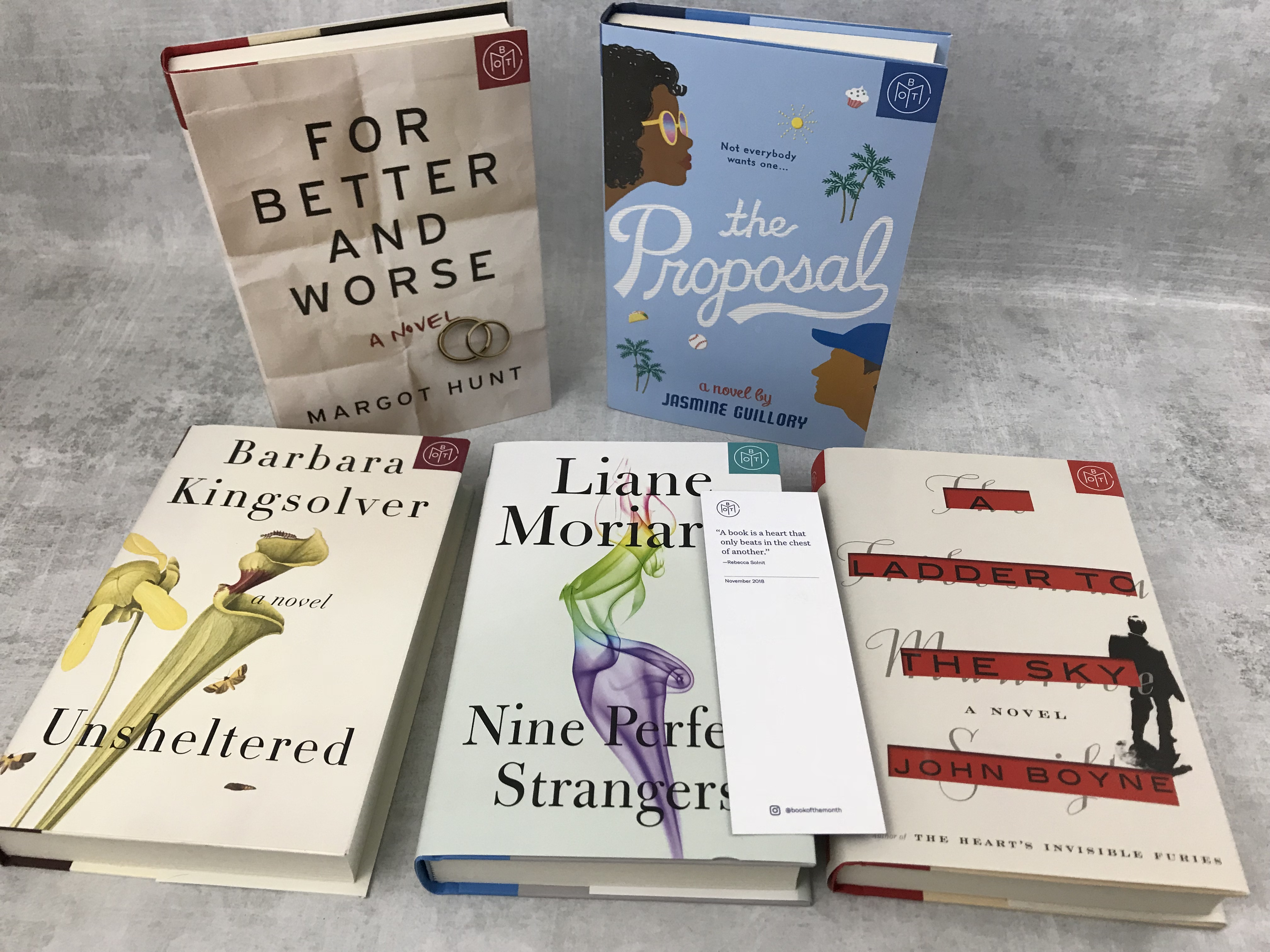 The Book of the Month subscription includes one book per month – we were sent all five to examine. You can add on extra titles for $9.99 per book!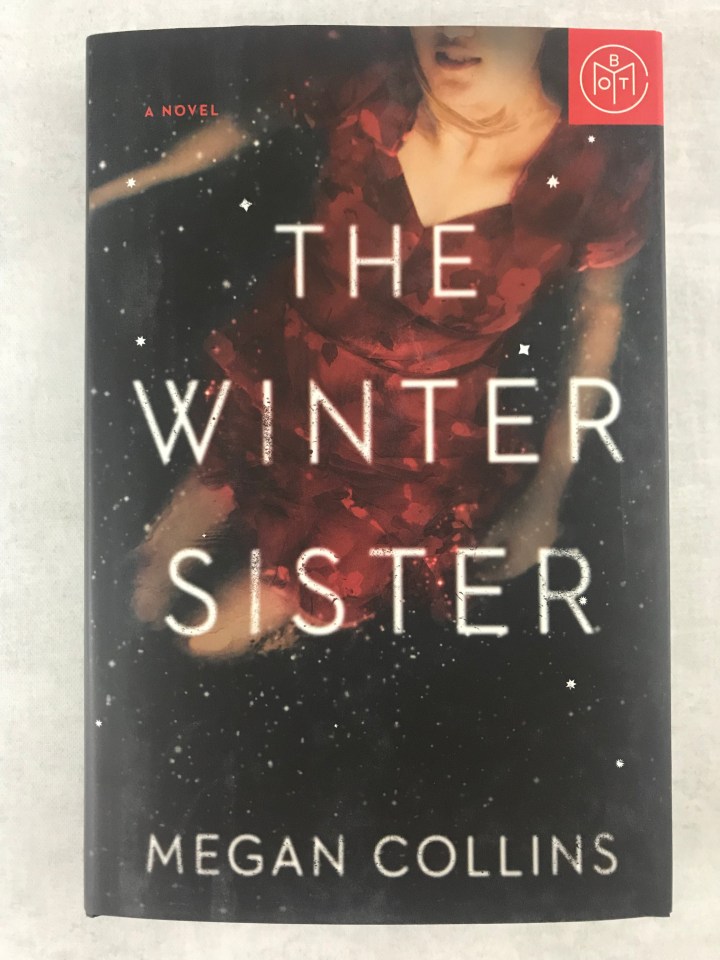 The Winter Sister by Megan Collins ($17.10)
In this spellbinding and suspenseful debut, a young woman haunted by the past returns home to care for her ailing mother and begins to dig deeper into her sister's unsolved murder.
Sixteen years ago, Sylvie's sister Persephone never came home. Out too late with the boyfriend she was forbidden to see, Persephone was missing for three days before her body was found—and years later, her murder remains unsolved.
In the present day, Sylvie returns home to care for her estranged mother, Annie, as she undergoes treatment for cancer. Prone to unexplained "Dark Days" even before Persephone's death, Annie's once-close bond with Sylvie dissolved in the weeks after their loss, making for an uncomfortable reunion all these years later. Worse, Persephone's former boyfriend, Ben, is now a nurse at the cancer center where Annie is being treated. Sylvie's always believed Ben was responsible for the murder—but she carries her own guilt about that night, guilt that traps her in the past while the world goes on around her.
As she navigates the complicated relationship with her mother, Sylvie begins to uncover the secrets that fill their house—and what really happened the night Persephone died. As it turns out, the truth will set you free, once you can bear to look at it.
The Winter Sister is a mesmerizing portrayal of the complex bond between sisters, between mothers and daughters alike, and forces us to ask ourselves—how well do we know the people we love most?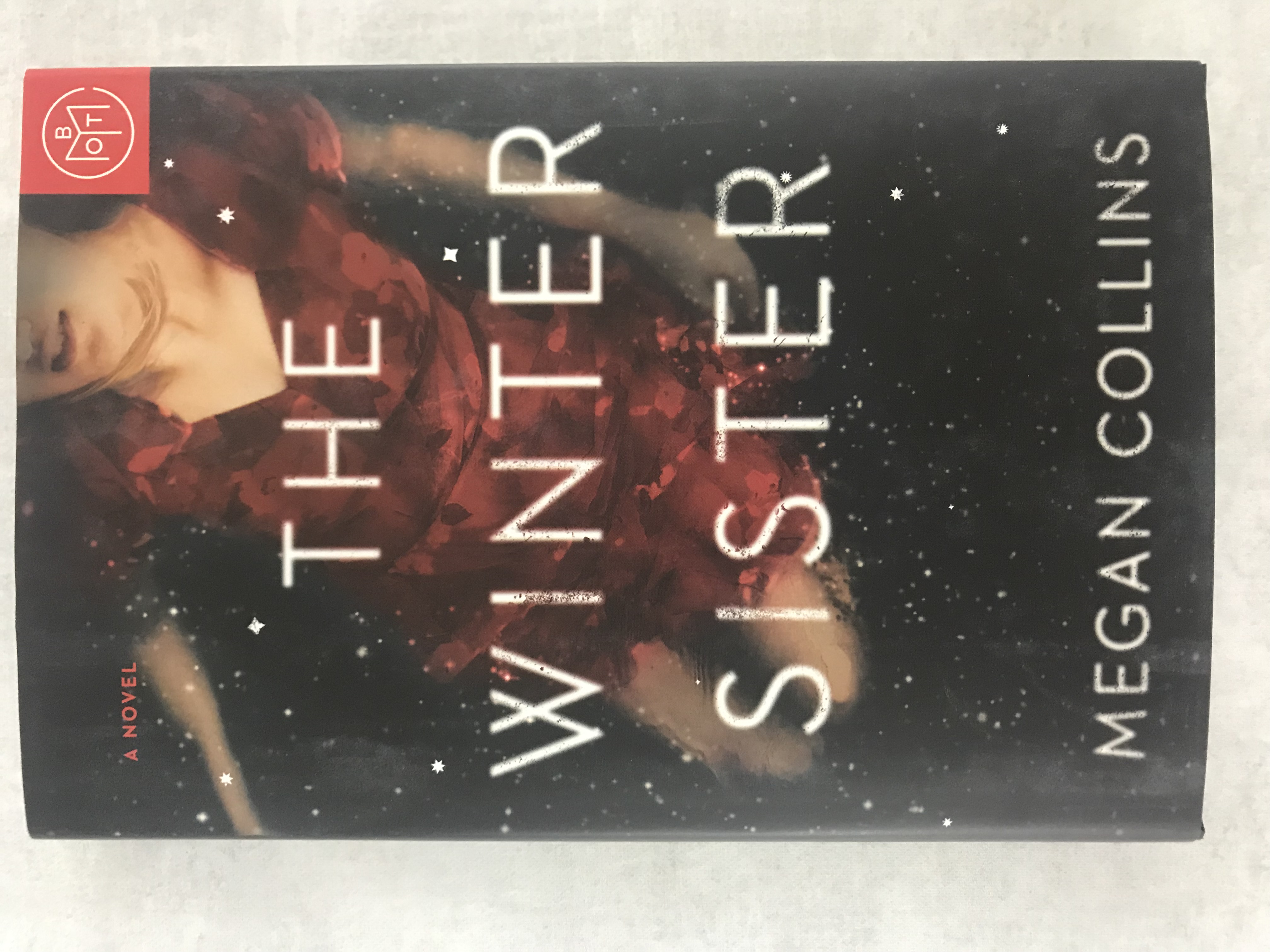 The Age of Light: A Novel by Whitney Scharer
She went to Paris to start over, to make art instead of being made into it.
A captivating debut novel by Whitney Scharer, The Age of Light tells the story of Vogue model turned renowned photographer Lee Miller, and her search to forge a new identity as an artist after a life spent as a muse. "I'd rather take a photograph than be one," she declares after she arrives in Paris in 1929, where she soon catches the eye of the famous Surrealist Man Ray. Though he wants to use her only as a model, Lee convinces him to take her on as his assistant and teach her everything he knows. But Man Ray turns out to be an egotistical, charismatic force, and as they work together in the darkroom, their personal and professional lives become intimately entwined, changing the course of Lee's life forever.
Lee's journey takes us from the cabarets of bohemian Paris to the battlefields of war-torn Europe during WWII, from discovering radical new photography techniques to documenting the liberation of the concentration camps as one of the first female war correspondents. Through it all, Lee must grapple with the question of whether it's possible to reconcile romantic desire with artistic ambition-and what she will have to sacrifice to do so.
Told in interweaving timelines, this sensuous, richly detailed novel brings Lee Miller-a brilliant and pioneering artist-out of the shadows of a man's legacy and into the light.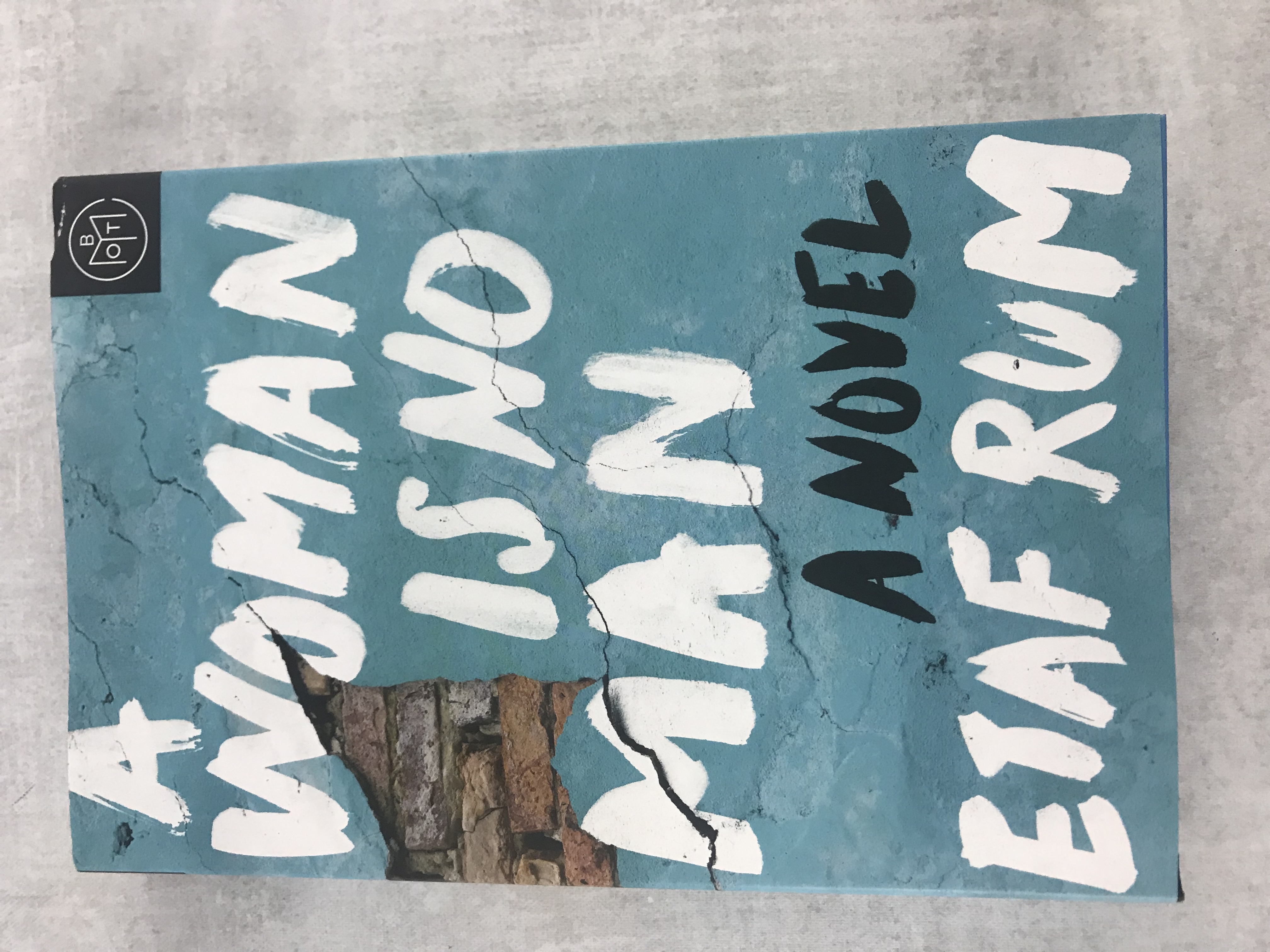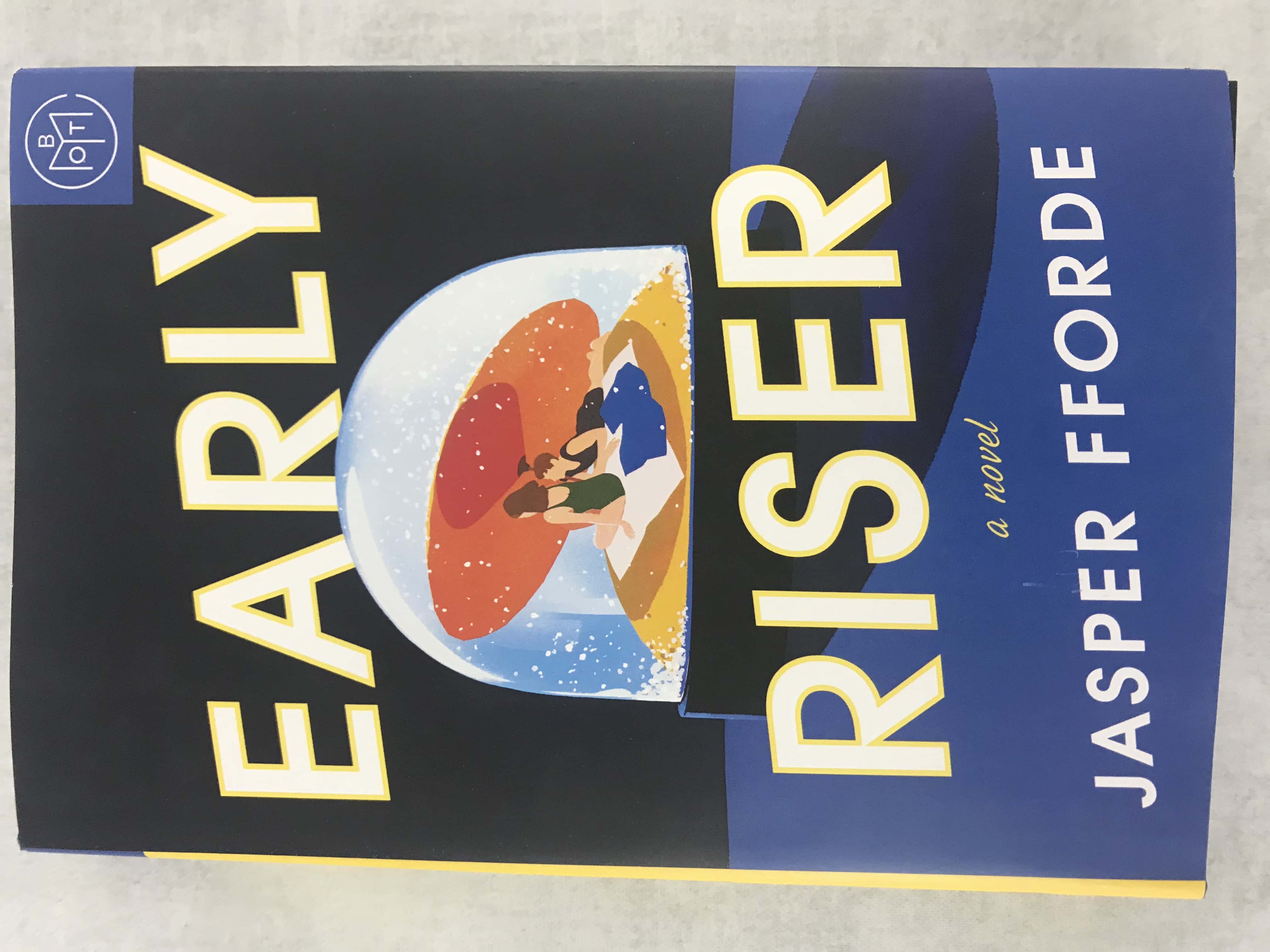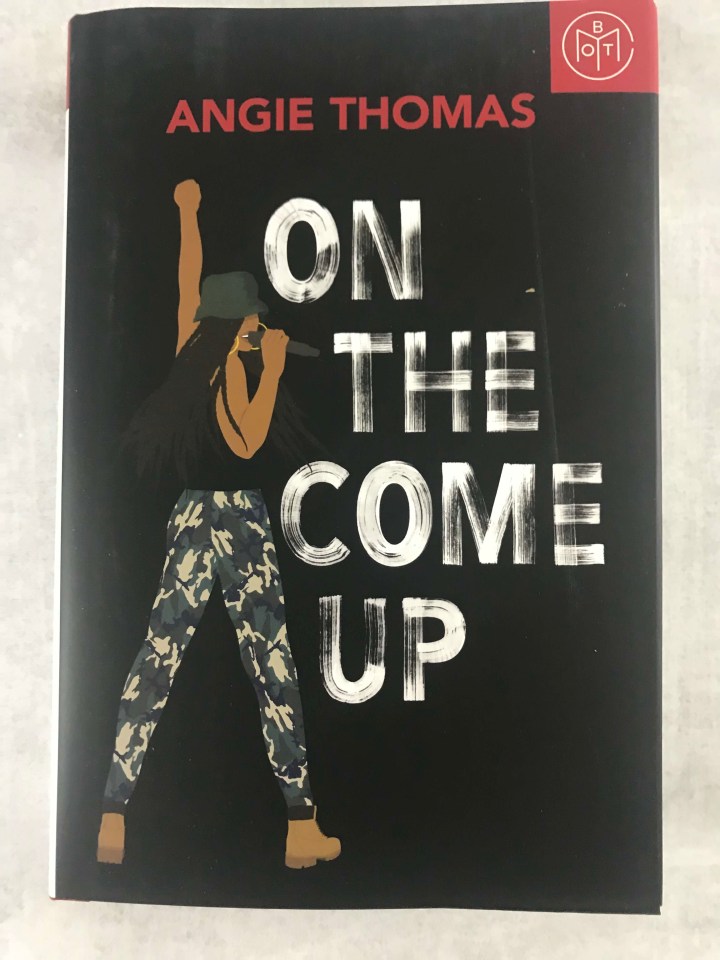 On the Come Up by Angie Thomas ($12.91)
Sixteen-year-old Bri wants to be one of the greatest rappers of all time. Or at least win her first battle. As the daughter of an underground hip hop legend who died right before he hit big, Bri's got massive shoes to fill.
But it's hard to get your come up when you're labeled a hoodlum at school, and your fridge at home is empty after your mom loses her job. So Bri pours her anger and frustration into her first song, which goes viral…for all the wrong reasons.
Bri soon finds herself at the center of a controversy, portrayed by the media as more menace than MC. But with an eviction notice staring her family down, Bri doesn't just want to make it—she has to. Even if it means becoming the very thing the public has made her out to be.
Insightful, unflinching, and full of heart, On the Come Up is an ode to hip hop from one of the most influential literary voices of a generation. It is the story of fighting for your dreams, even as the odds are stacked against you; and about how, especially for young black people, freedom of speech isn't always free.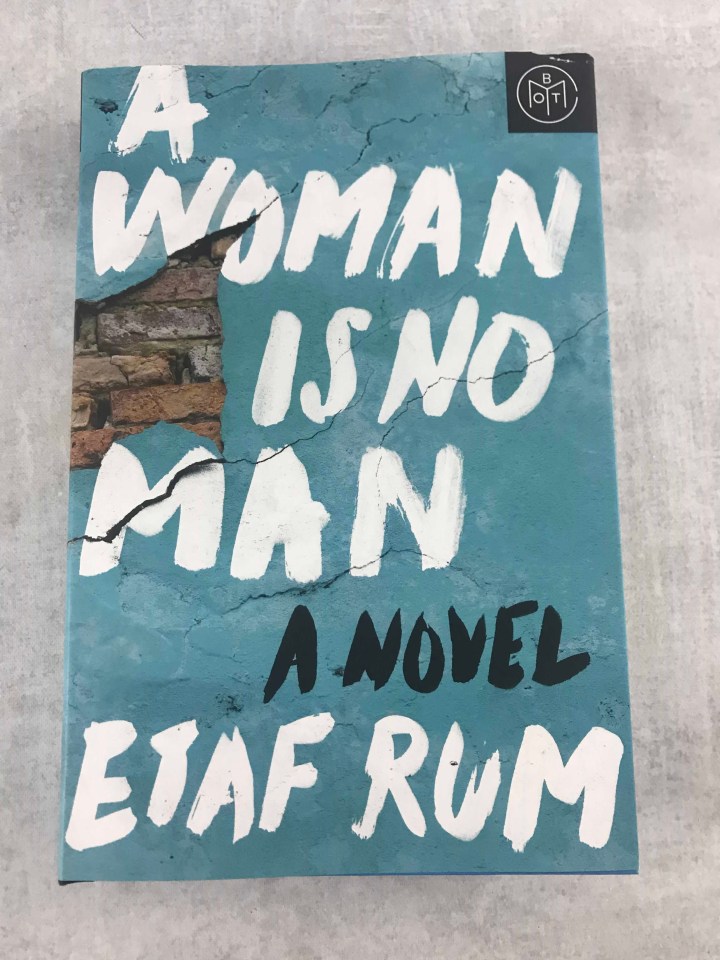 A Woman is No Man: A Novel by Etaf Rum ($24.29)
"Where I come from, we've learned to silence ourselves. We've been taught that silence will save us. Where I come from, we keep these stories to ourselves. To tell them to the outside world is unheard of—dangerous, the ultimate shame."
Palestine, 1990. Seventeen-year-old Isra prefers reading books to entertaining the suitors her father has chosen for her. Over the course of a week, the naïve and dreamy girl finds herself quickly betrothed and married, and is soon living in Brooklyn. There Isra struggles to adapt to the expectations of her oppressive mother-in-law Fareeda and strange new husband Adam, a pressure that intensifies as she begins to have children—four daughters instead of the sons Fareeda tells Isra she must bear.
Brooklyn, 2008. Eighteen-year-old Deya, Isra's oldest daughter, must meet with potential husbands at her grandmother Fareeda's insistence, though her only desire is to go to college. Deya can't help but wonder if her options would have been different had her parents survived the car crash that killed them when Deya was only eight. But her grandmother is firm on the matter: the only way to secure a worthy future for Deya is through marriage to the right man.
But fate has a will of its own, and soon Deya will find herself on an unexpected path that leads her to shocking truths about her family—knowledge that will force her to question everything she thought she knew about her parents, the past, and her own future.
Set in an America at once foreign to many and staggeringly close at hand, A Woman Is No Man is a story of culture and honor, secrets and betrayals, love and violence. It is an intimate glimpse into a controlling and closed cultural world, and a universal tale about family and the ways silence and shame can destroy those we have sworn to protect.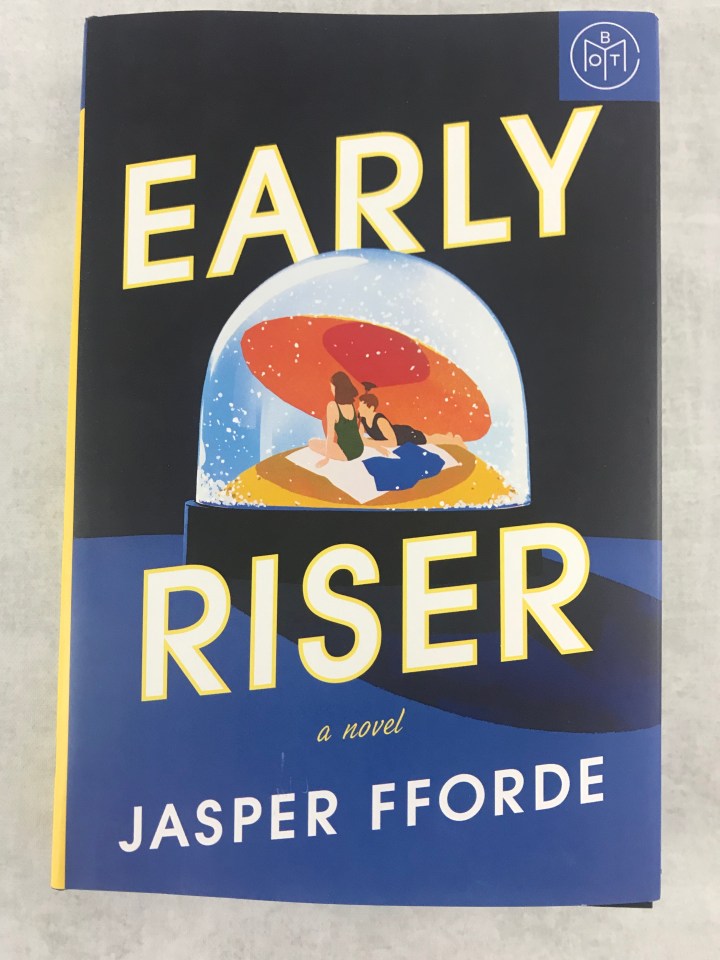 Early Riser: A Novel by Jasper Fforde ($16.80)
Every Winter, the human population hibernates.
During those bitterly cold four months, the nation is a snow-draped landscape of desolate loneliness, devoid of human activity.
Well, not quite.
Your name is Charlie Worthing and it's your first season with the Winter Consuls, the committed but mildly unhinged group of misfits who are responsible for ensuring the hibernatory safe passage of the sleeping masses.
You are investigating an outbreak of viral dreams which you dismiss as nonsense; nothing more than a quirky artefact borne of the sleeping mind.
When the dreams start to kill people, it's unsettling.
When you get the dreams too, it's weird.
When they start to come true, you begin to doubt your sanity.
But teasing truth from the Winter is never easy: You have to avoid the Villains and their penchant for murder, kidnapping, and stamp collecting, ensure you aren't eaten by Nightwalkers, whose thirst for human flesh can only be satisfied by comfort food, and sidestep the increasingly less-than-mythical WinterVolk.
But so long as you remember to wrap up warmly, you'll be fine.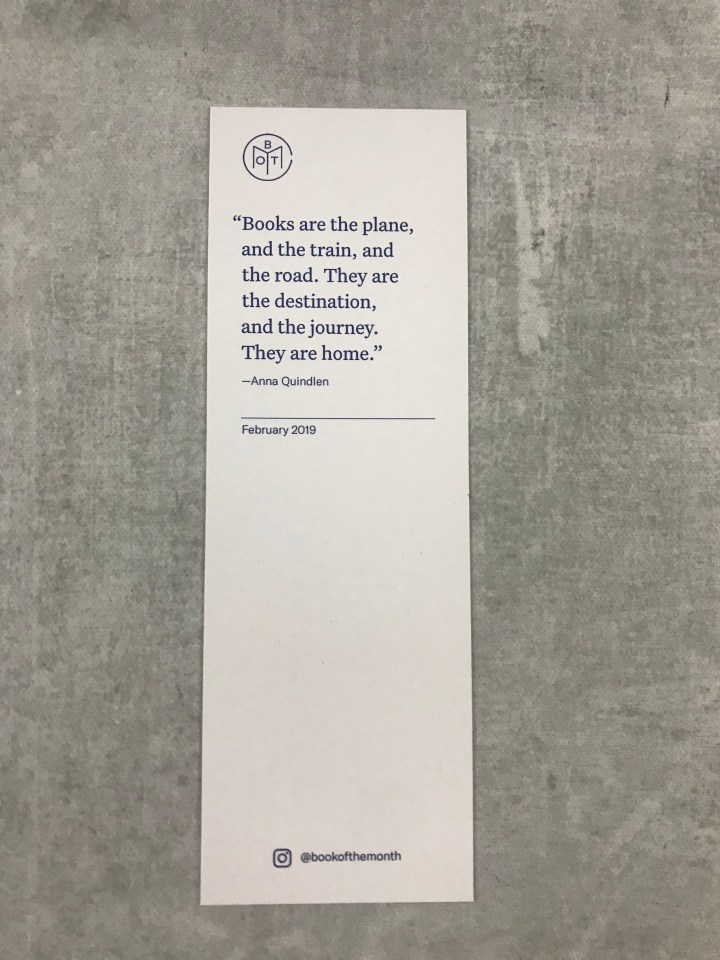 And a bookmark, this subscription wouldn't be complete without one of these!
BOTM is amazing – bringing a splash of so many different genres to my door in one very heavy box (the add-ons are a must if you read a lot!). I love that each book is hard-covered and how each jacket is made just for BOTM. BOTM keeps me up to date with new authors and new books. I love this subscription! It's amazing to hear the binding crack for the first time and I feel like royalty when I get a book that isn't out for the general public yet. I can't wait to see what comes to my door next.
What do you think of this month's book selections?