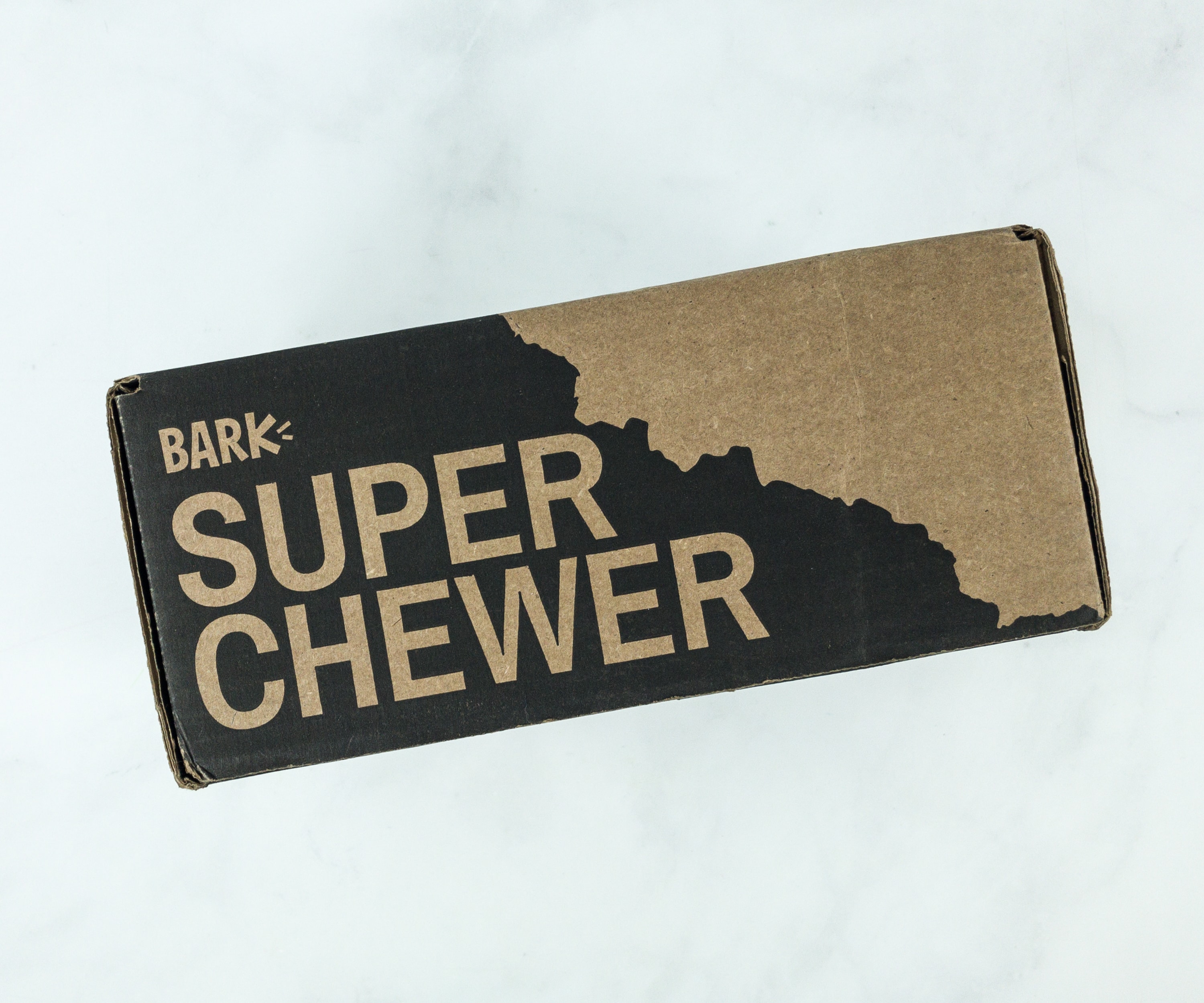 Super Chewer is a monthly subscription box for dogs "who demand a challenge." Each box has 4-6 dog products and is customized to the size of your pup, plus it has a cute theme. All natural treats, tough toys, and challenging chews are included in the monthly box.
LIMITED TIME DEAL: Use this link to get your first month of BarkBox SUPER CHEWER for just $9 when you purchase a 6- or 12-month subscription! Ends 2/7.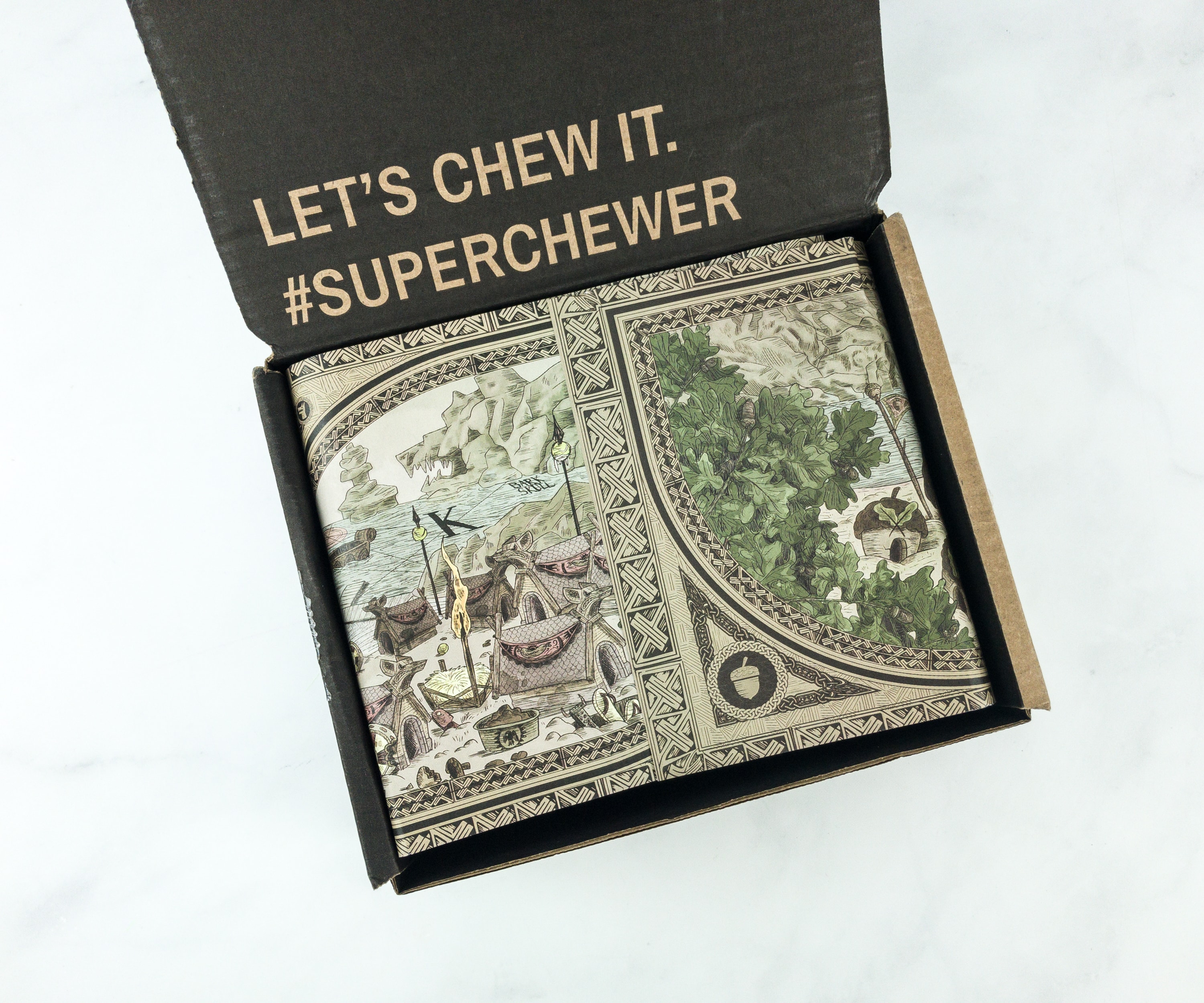 BarkBox will replace a toy for free if your dog defeats it.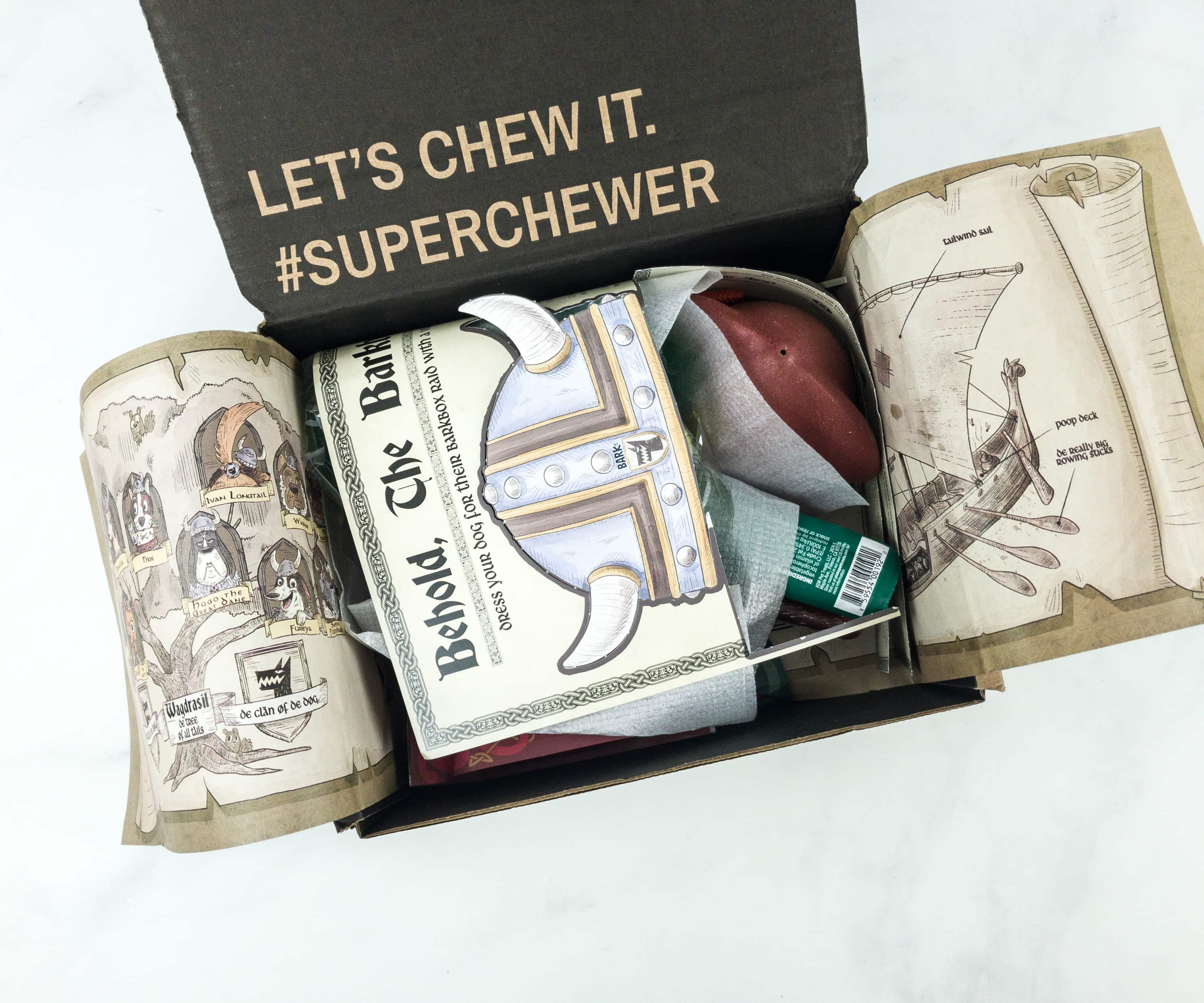 Under the brochure lies all the toys and treats. We're excited to see what's included this month!
The January 2019 theme is Vikings of Valhowla.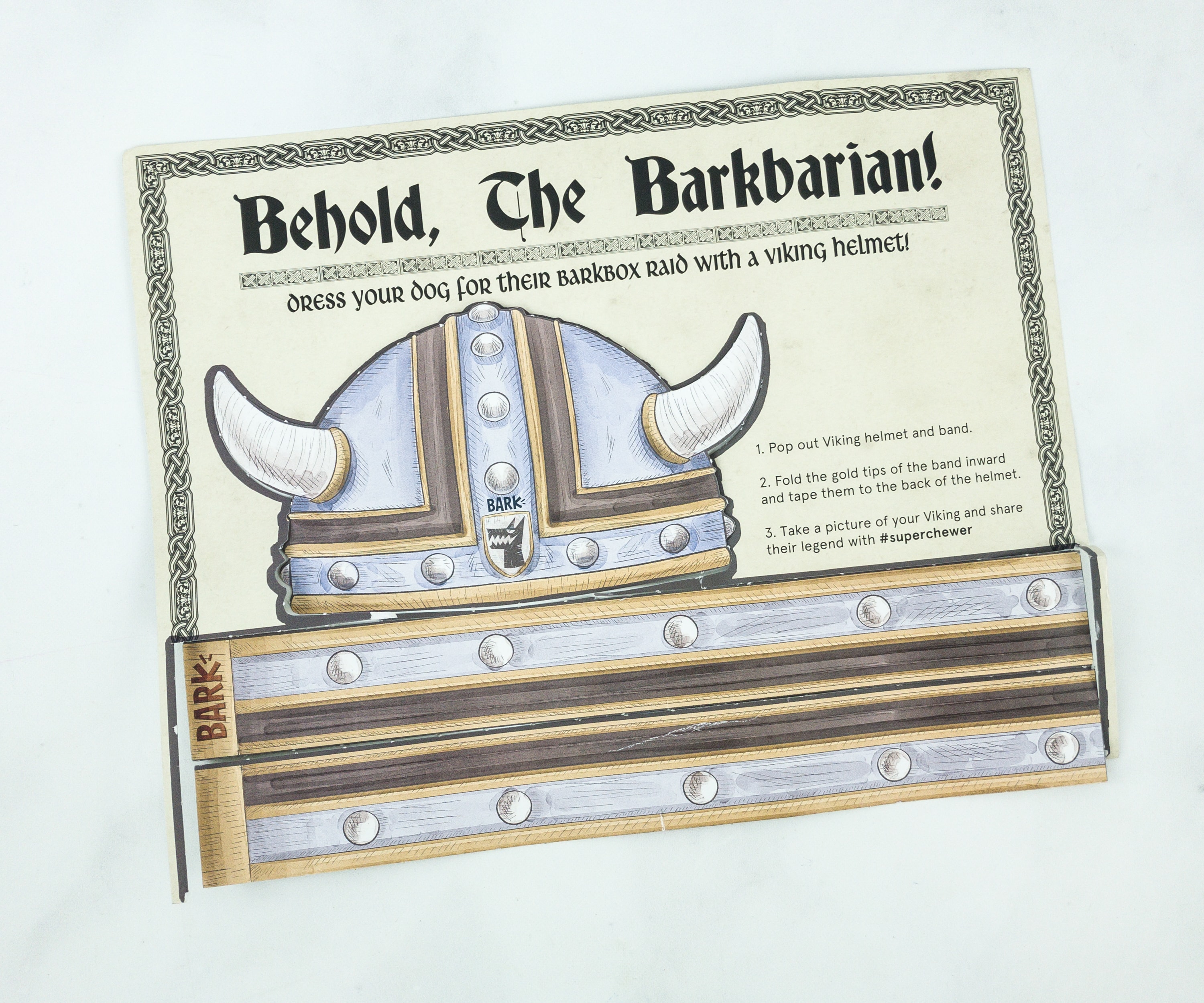 Check out this beautiful pop-out viking helmet included in the brochure.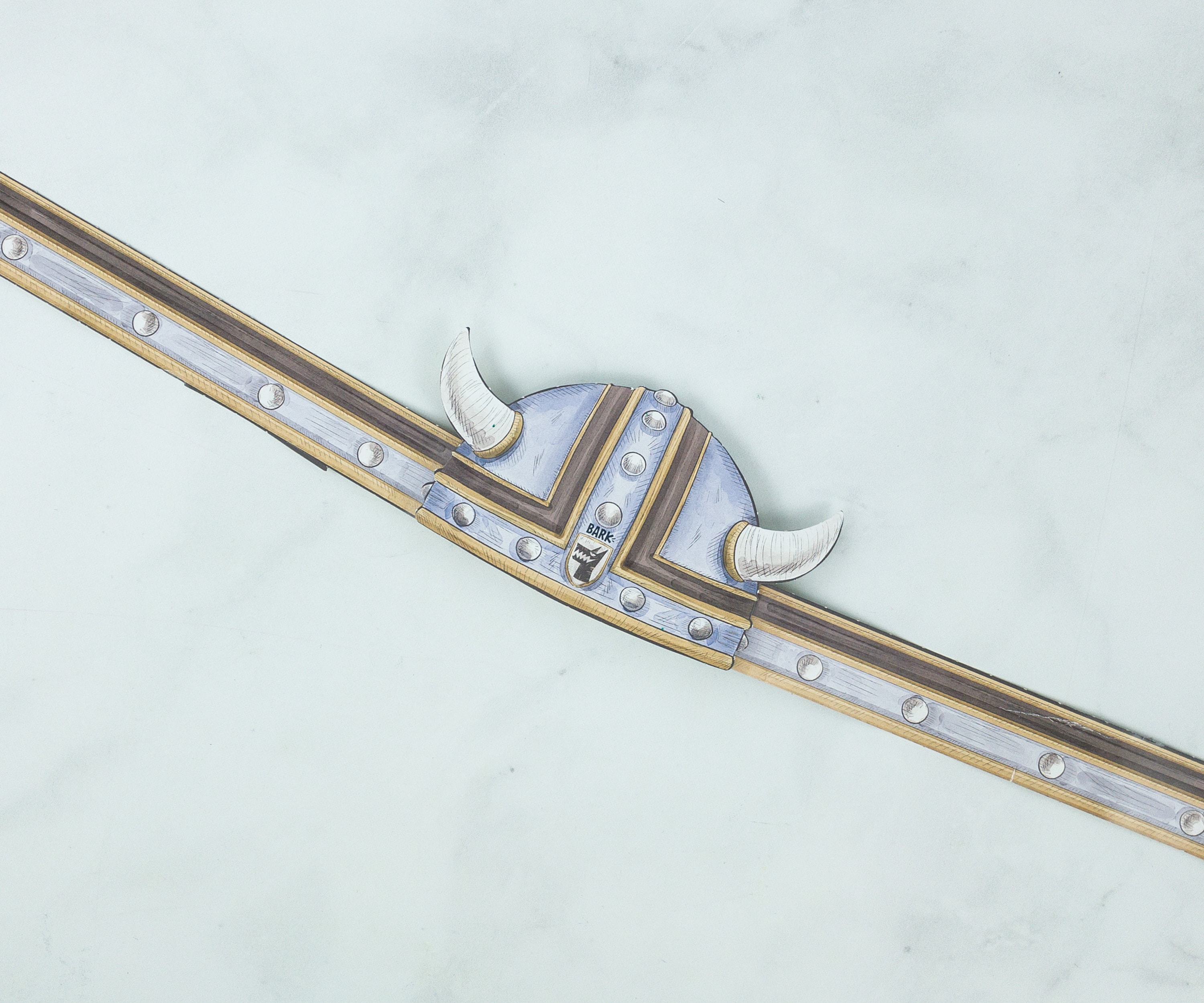 This headgear comes in three parts, the 2 headbands, and a helmet. The helmet looks so cool, it even has a logo of Barkbox printed on the forehead part.
The wrapper is so colorful and informative. It features 3 different scenarios, on both ends is a picture of 2 different Vikings village, and the one at the center is a picture of the ocean full of sea monsters and Vikings!
The opposite side of the wrapper features the Barkbaric Vikings' family tree and different parts of a De Viking Dog Ship!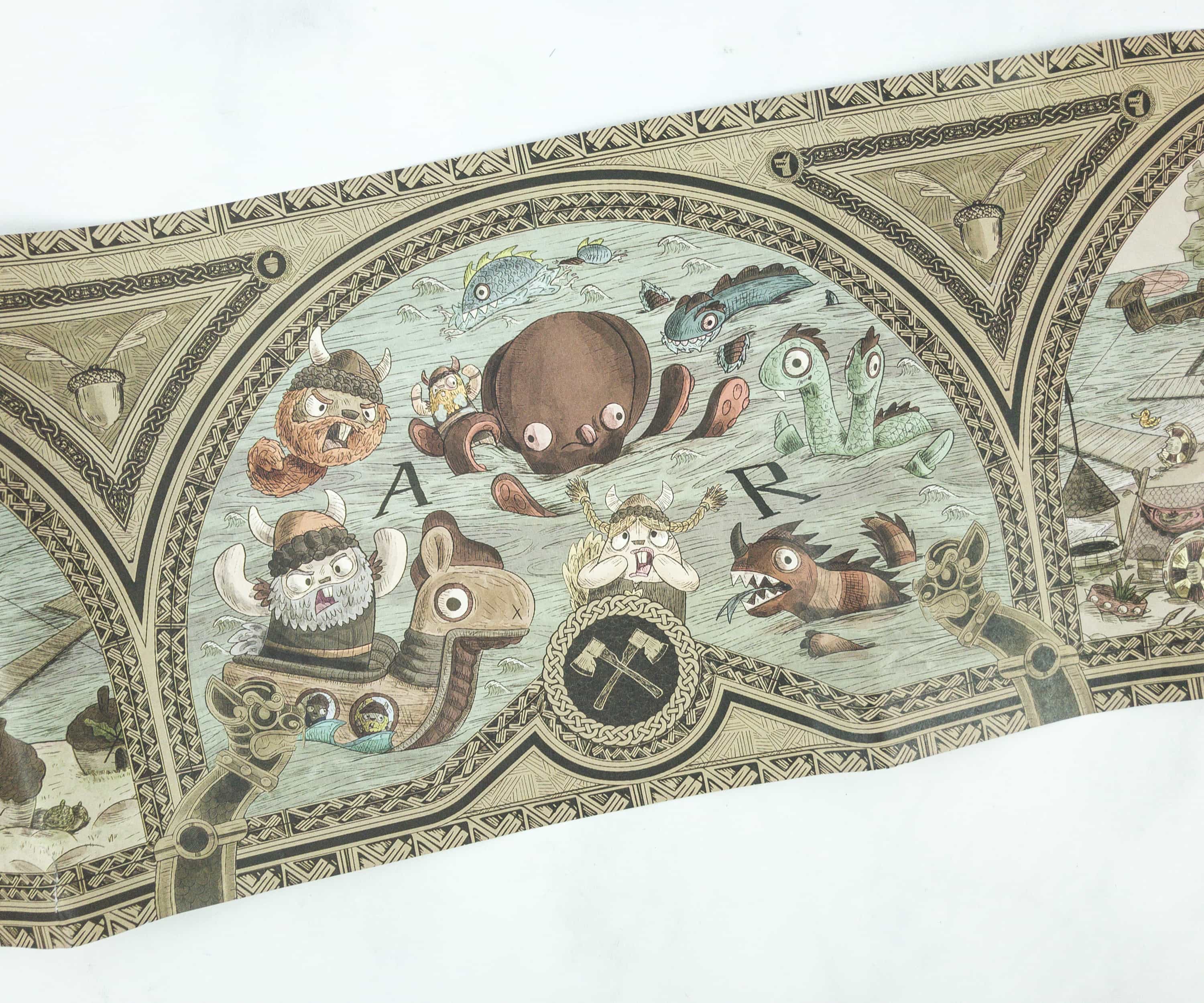 Look thoroughly on this picture and see what sea monster we would encounter inside the box!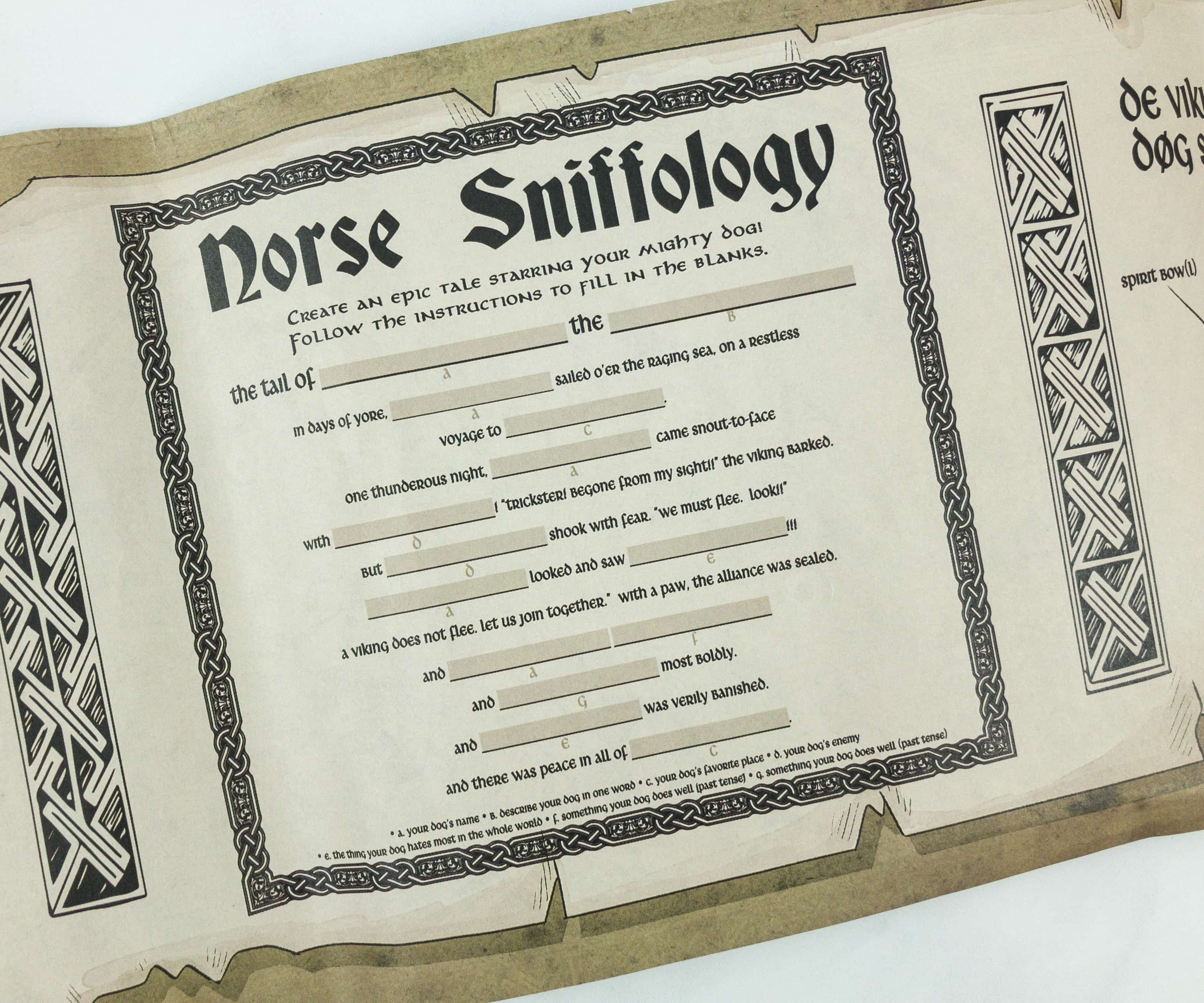 There's even a fill in the blanks activity, so you can complete the Norse Sniffology!
It's good to know the roots of one of the most famous Barkbaric family in the Vikings era, the Wagdrasil family!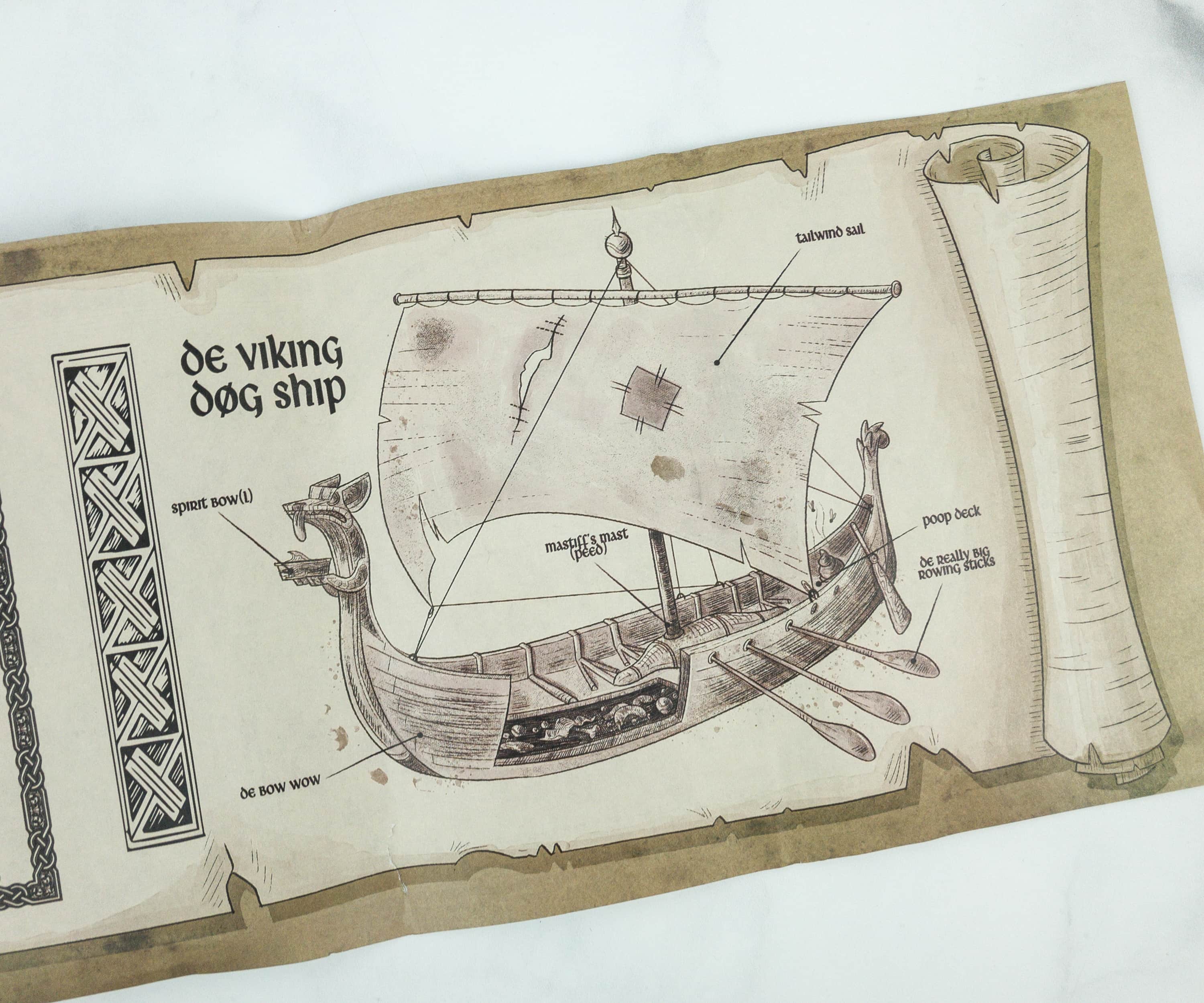 Know more about this legendary De Viking Dog Ship! The ship's picture is so detailed and very informative too. It even has a poop deck and mastiff's mast where they can pee at all time!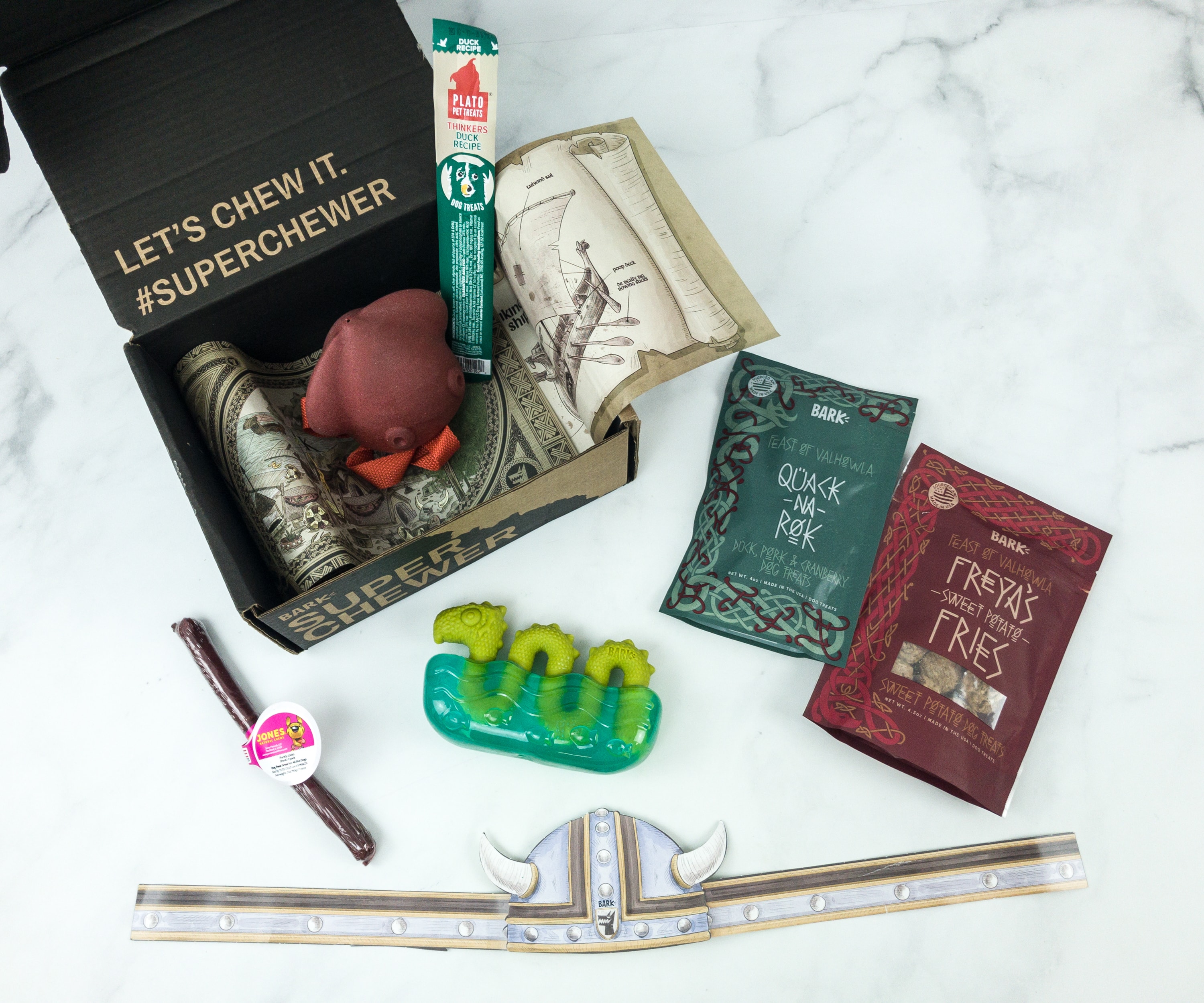 Here are all the items in this month's box!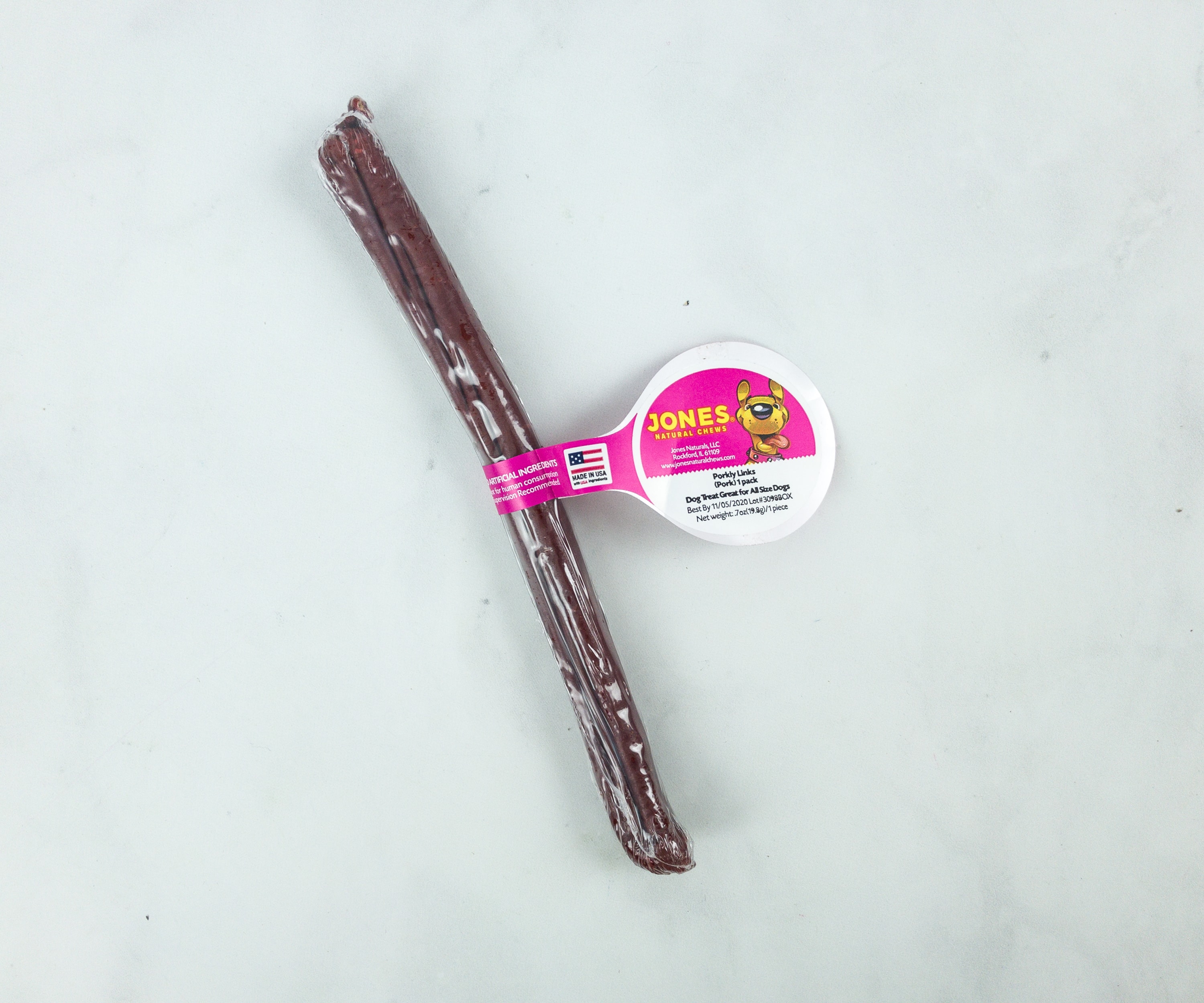 Jones Porkly Links. This first treat we got is a USA-made and manufactured snack stick. It features premium quality ingredients including pork, rye flour, salt, and liquid smoke flavoring.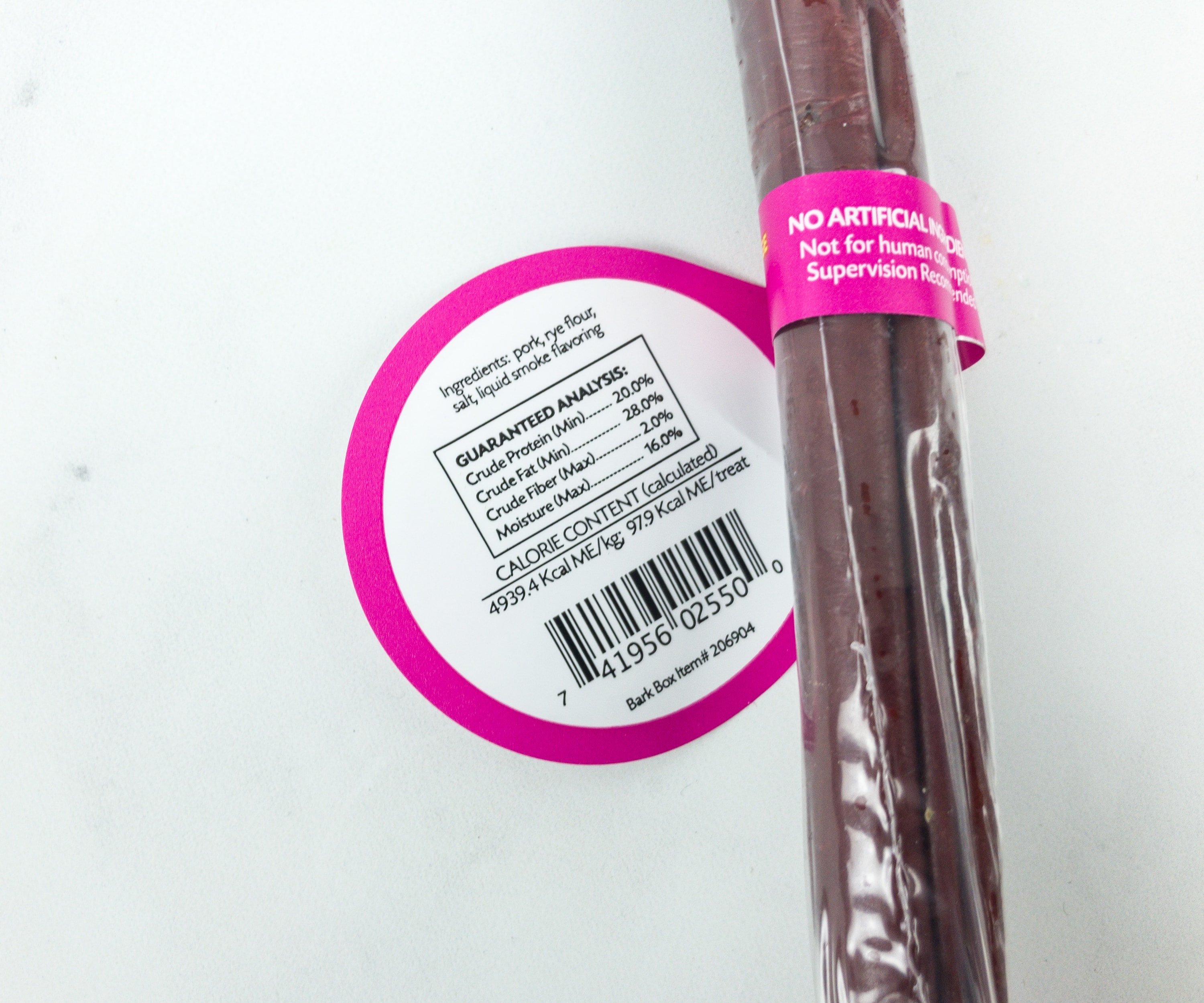 It's great whether you serve it whole or broken into pieces. It can also be used as a training treat.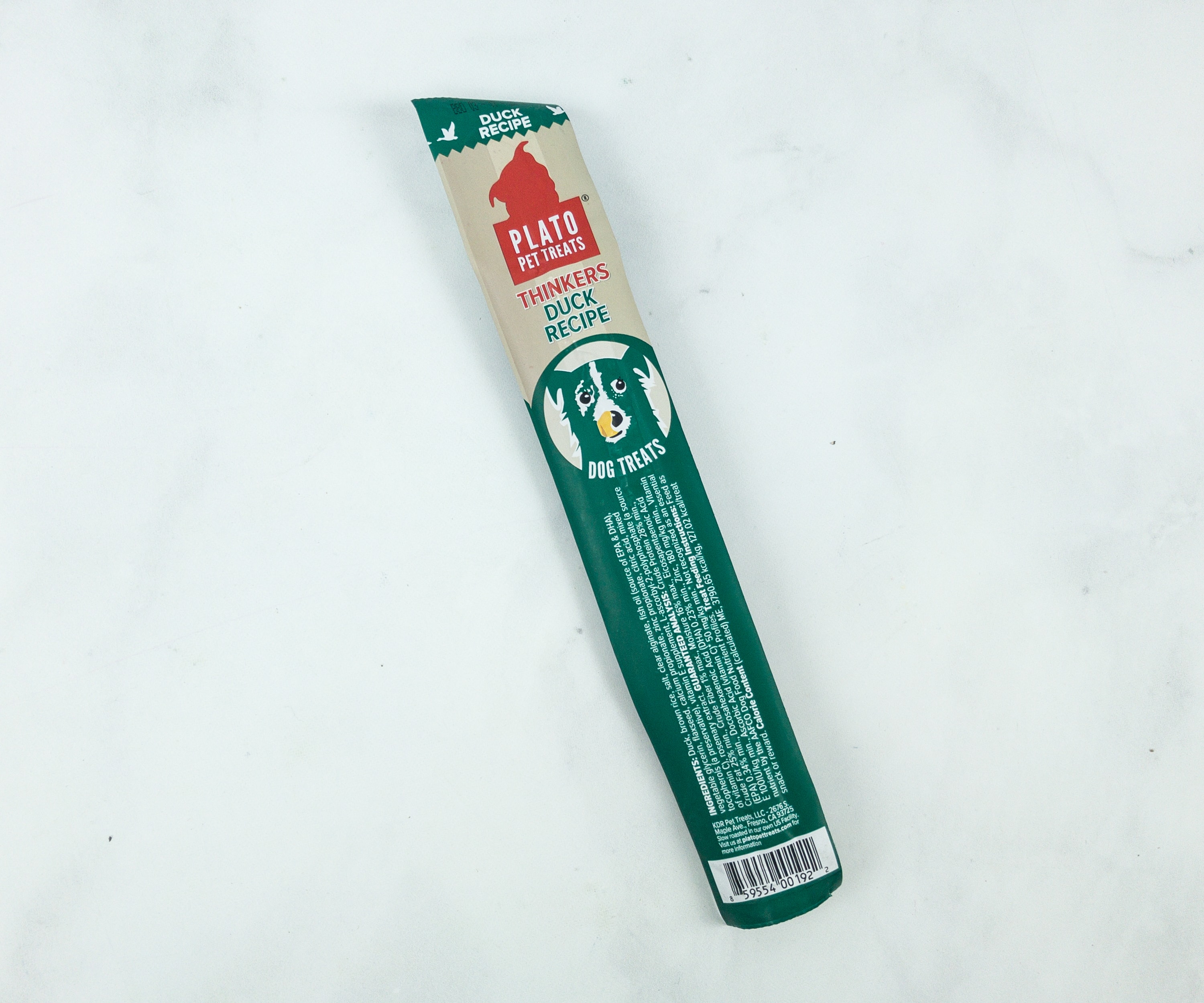 Plato Pet Treats Thinkers Duck Recipe ($5.90) Ideal for dogs with skin issues, allergies, and food sensitivities, this snack stick contains duck and brown rice. It was also slow roasted in Plato's own facility.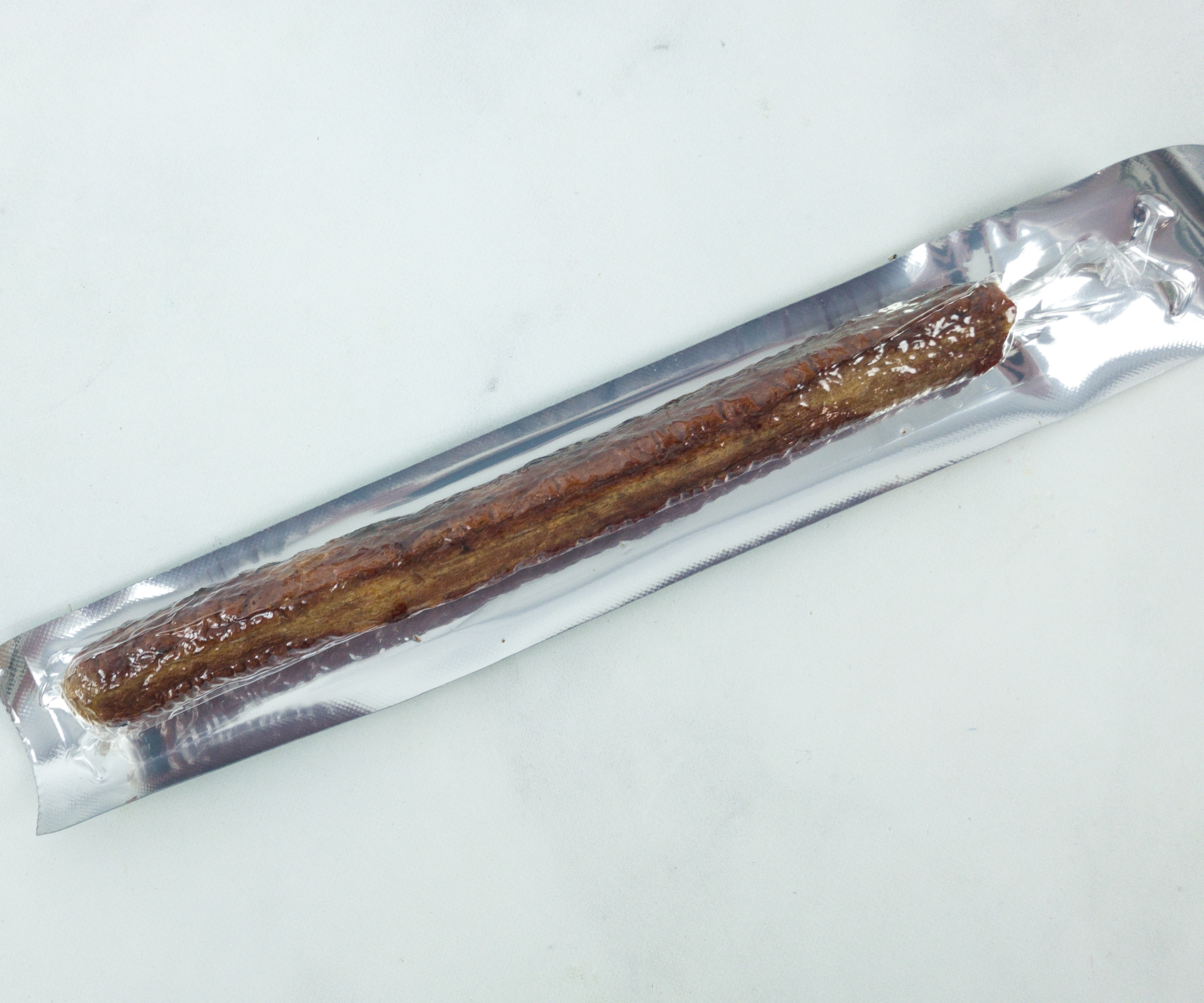 It's also packed with brain-nourishing natural DHA and EPA. You can snap it into pieces and give it as a training treat.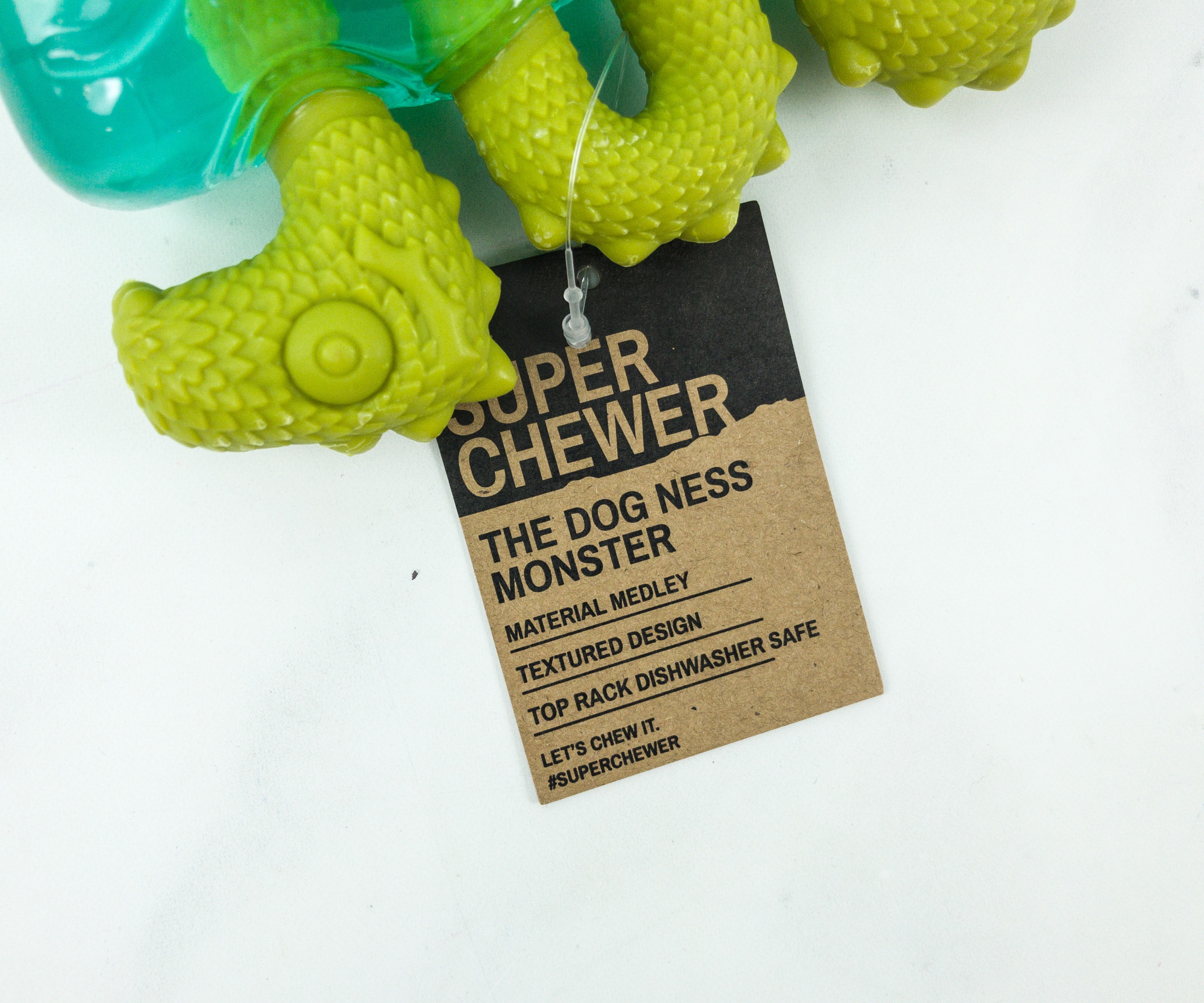 Super Chewer The Dogness Monster ($14) Made with premium quality rubber and nylon materials, this Super Chewer "monster" is a tough toy that can withstand even the hardest bites.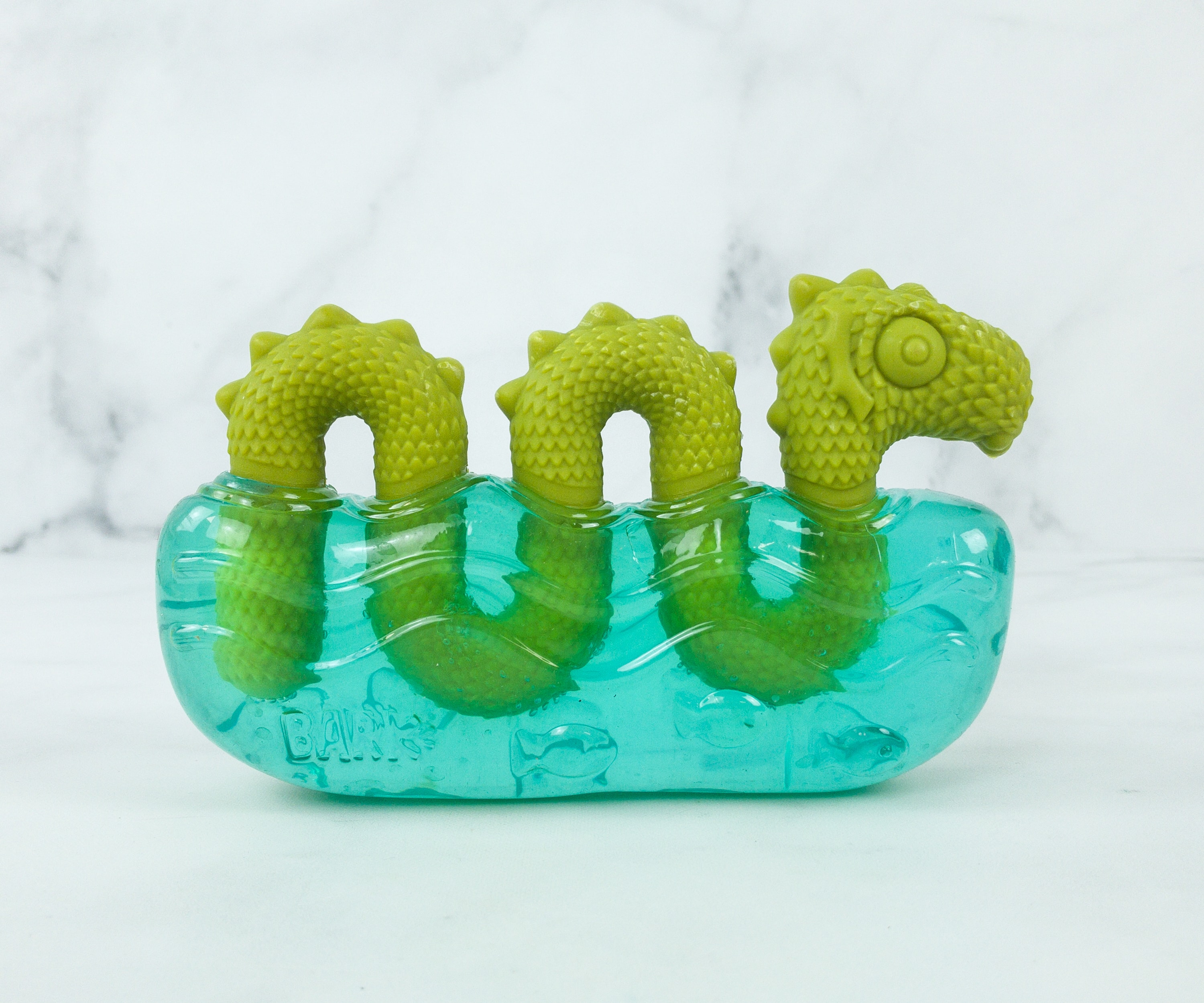 This toy features one of the most legendary sea monster ever lived in the ocean floor, a sea dragon!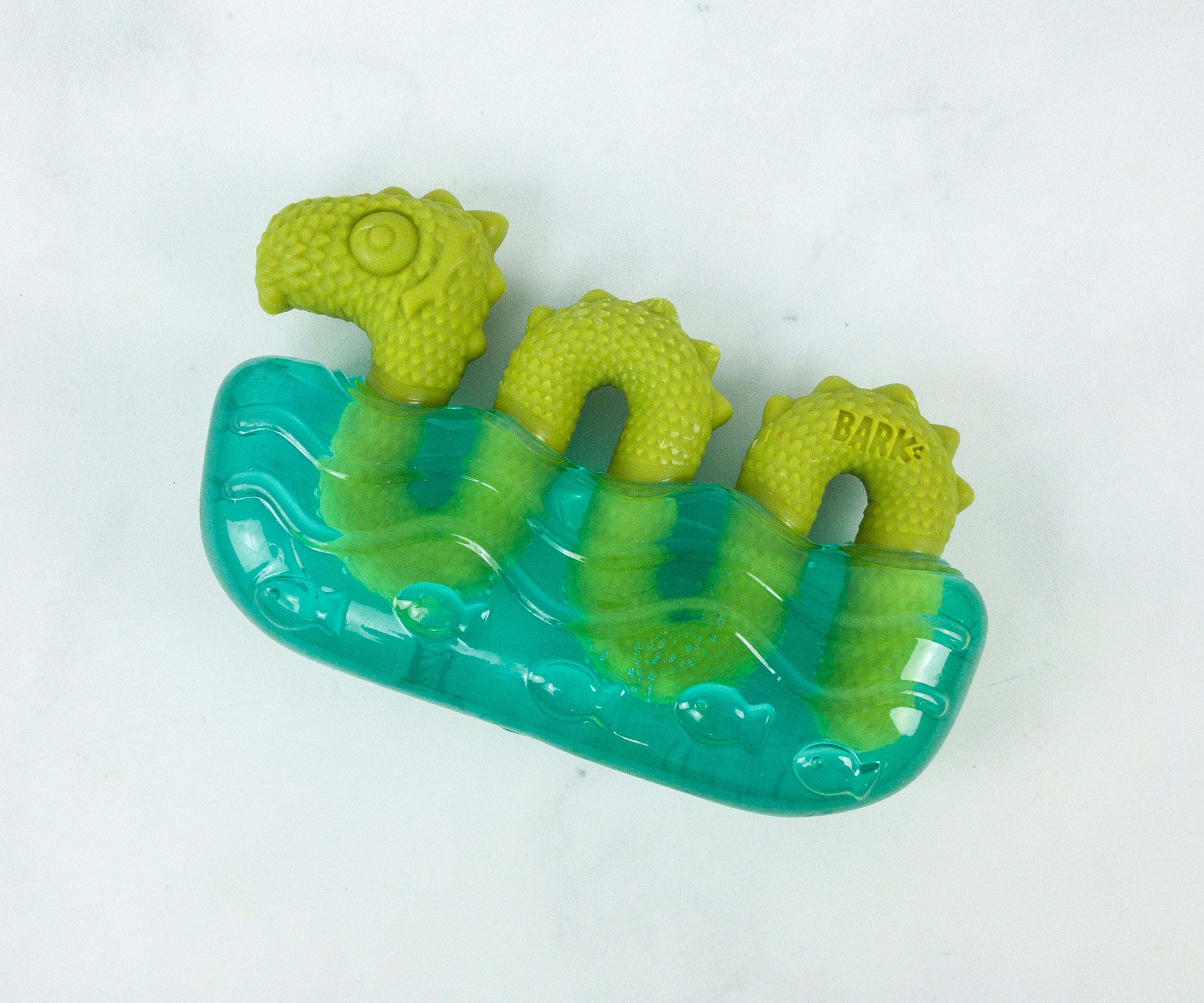 The sea dragon looks like half of it is submerged in water. Both the sea dragon and the "water" part of the toy are soft yet durable!
Super Chewer The Uncrackable Kraken ($14) Another legendary sea creature! This time it's the timeless and the unbeatable sea monster ever lived, the Kraken.
It's primarily made with a classic squeaker, nylon tug straps, and wacky bounce. It's the perfect toy to use for tug of war, or even for fetching.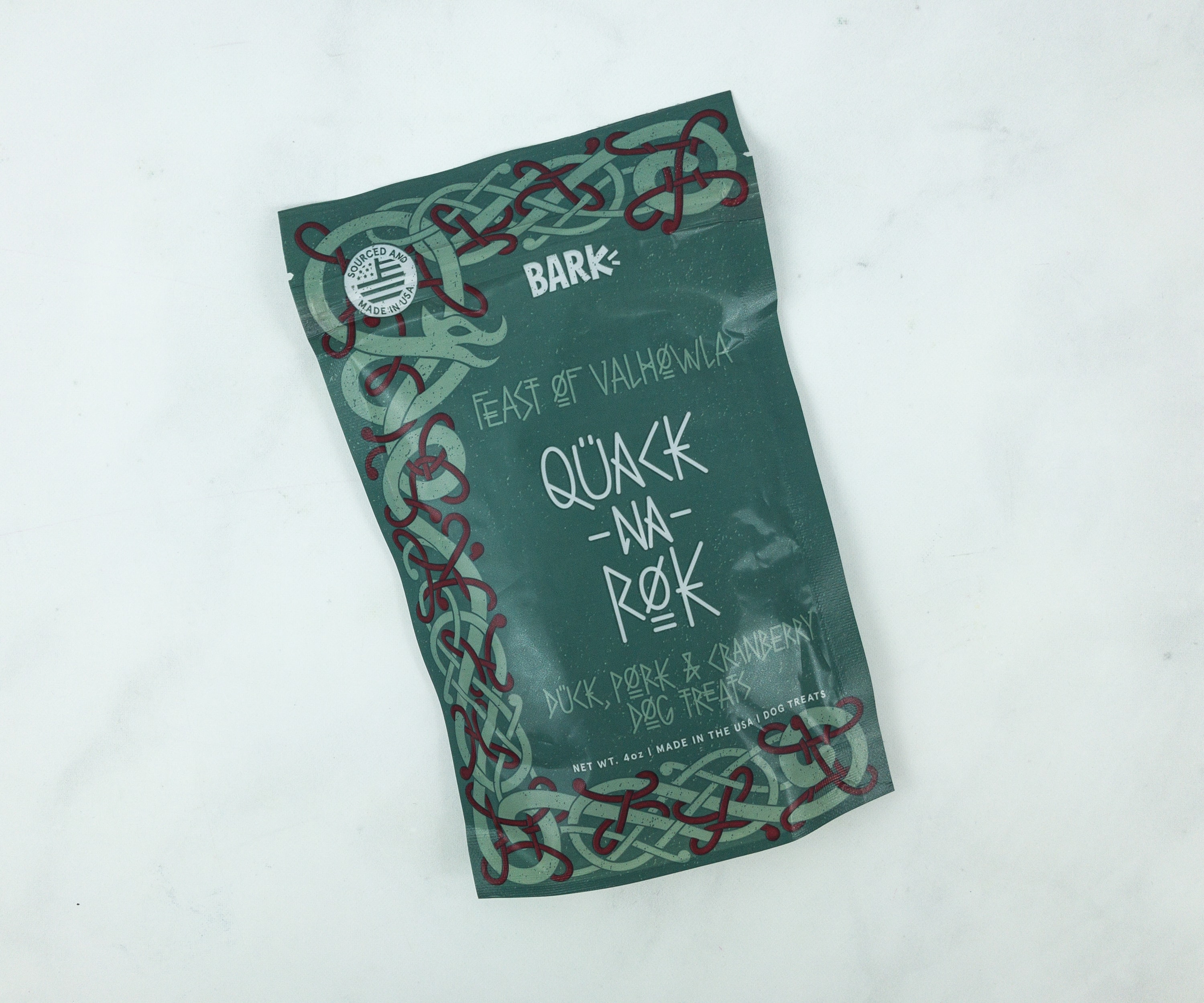 Barkshop Feast Of Valhowla Quack-Na-Rok. We got 2 bags of delicious treats from Barkshop! This first treat we got is a chewy snack made with duck, pork, and cranberry.
It comes in small cubes, making it easier to chew and digest.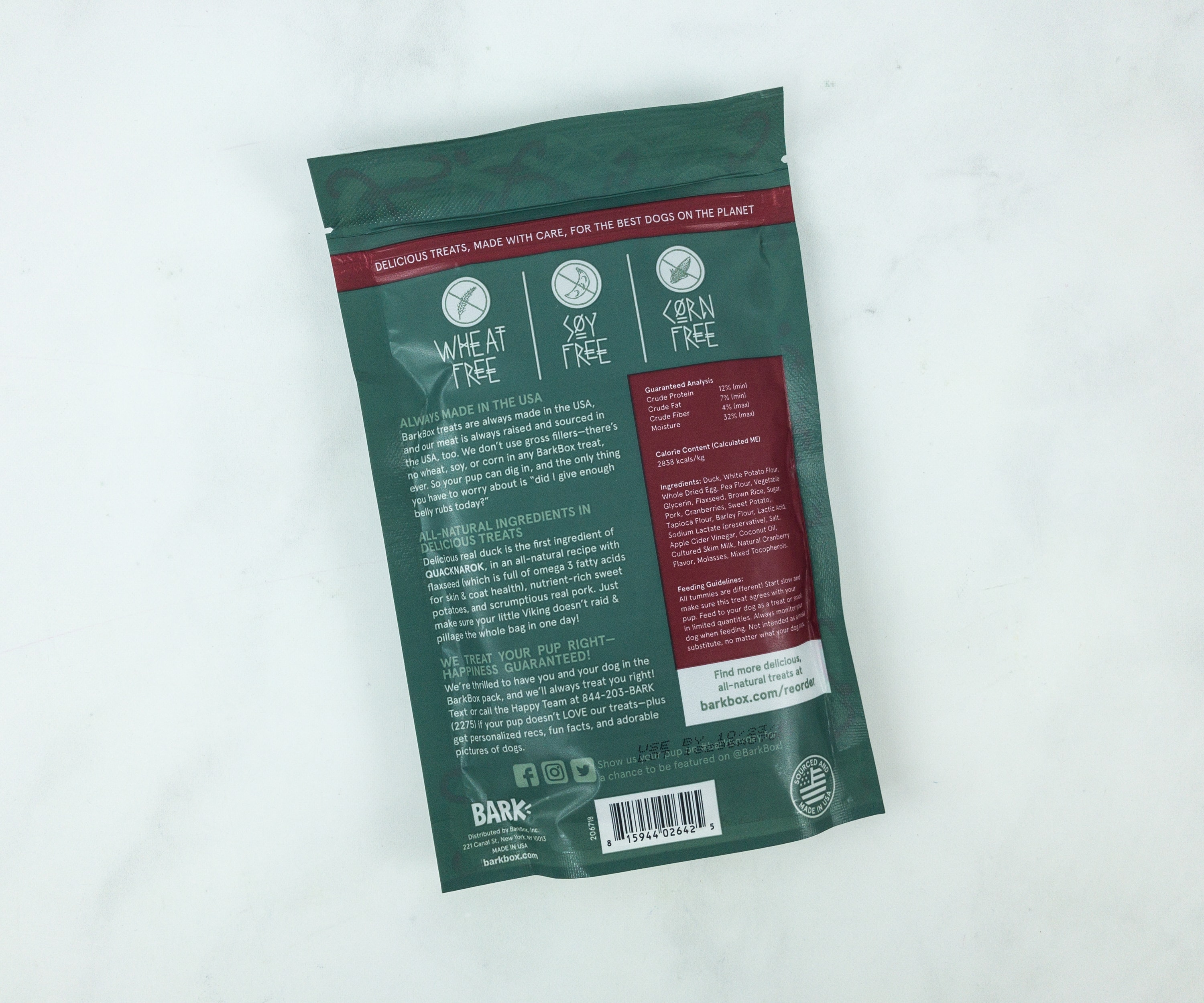 According to the packaging, this snack is certified to be free from wheat, soy, and corn. It's also packed with omega 3 fatty acids for skin and coat health.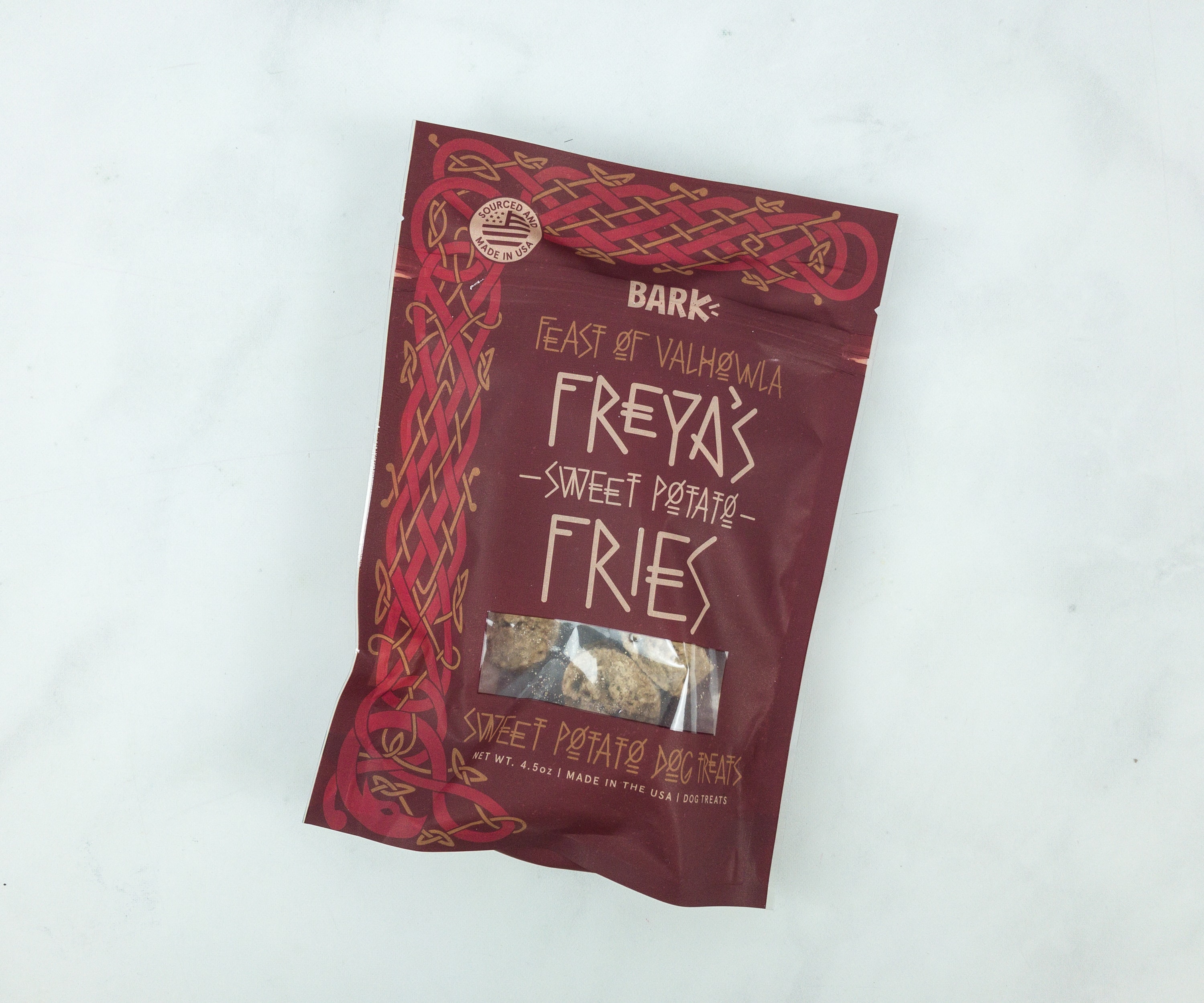 Barkshop Feast Of Valhowla Freya's Sweet Potato Fries. The second bag is packed with all-natural treats featuring the unmatched flavor of sweet potato. It's made without wheat, soy, and corn!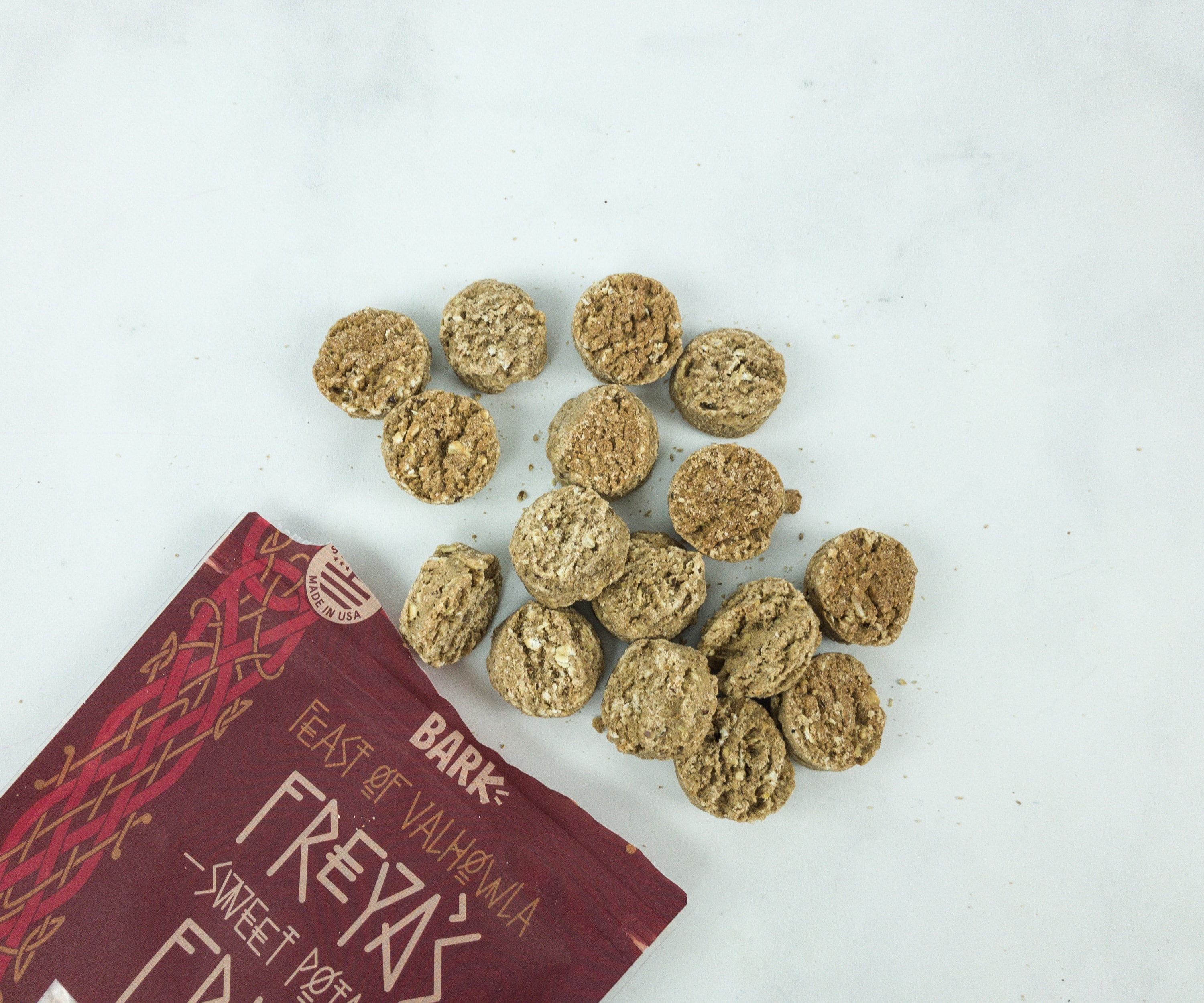 The treats are button-shaped. They contain flaxseed, which is rich in omega-3 fatty acids, and blueberries that are packed with fiber and anti-oxidants.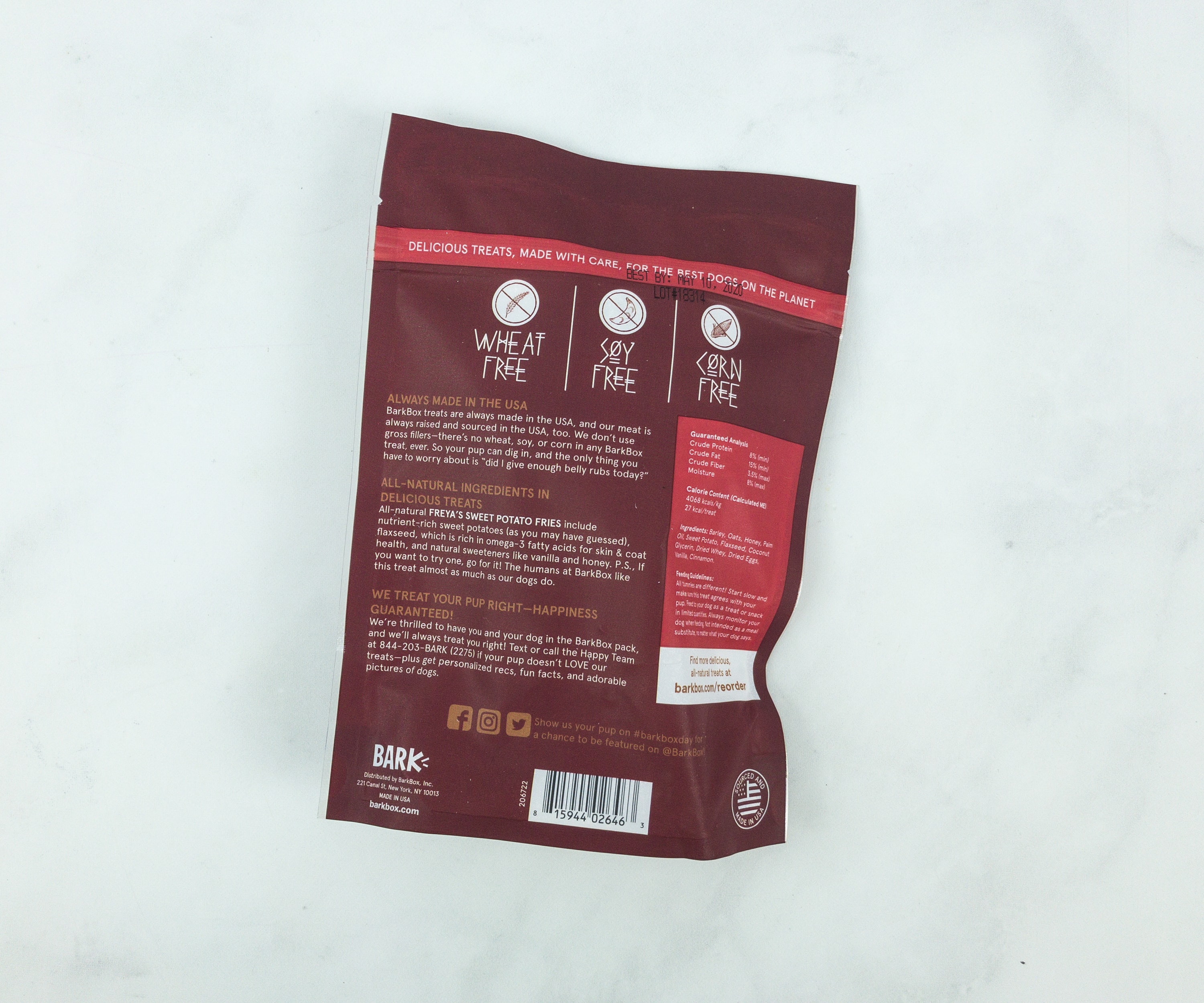 It's so crunchy and chewy, making it an ideal treat to give your dog for training.
This box was such a great way to start the year with my pups! The January Super Chewer includes an impressive curation of dog treats, plus cute little monsters to beat like the Kraken and the sea dragon. Our pups enjoyed the treats so much that they can't help but to drool over the snacks. If you love seeing your pups happy and healthy all the time, this is the kind of subscription you must try!
What do you think of this month's Super Chewer Barkbox?