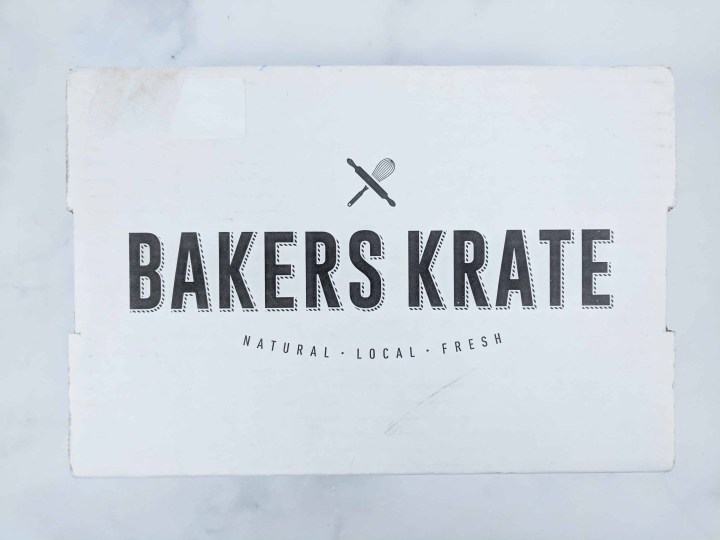 Baker's Krate is a Canadian subscription that sends you a box of delicious desserts once a month. The bakeries featured are all Canadian! This box features goodies mostly from Ontario. This box is $19.99 CAD and shipping is $9.99 across Canada (except to the Territories).
DEAL: Save 10% on your first month with coupon code SWEET.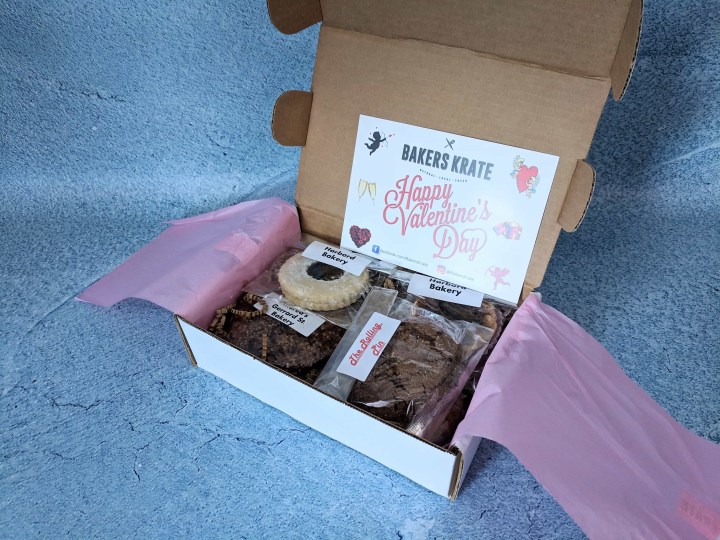 The items were wrapped in pink tissue for Valentine's Day!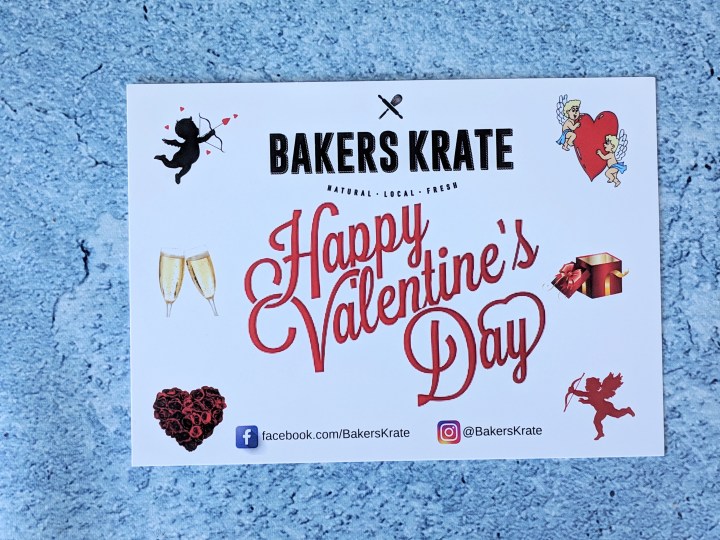 All the info about the treats are on the back of the theme card.
The ingredients list and the Bakery are on it. The expiry date was about a month after the delivery date, so we took our time with all the goodies.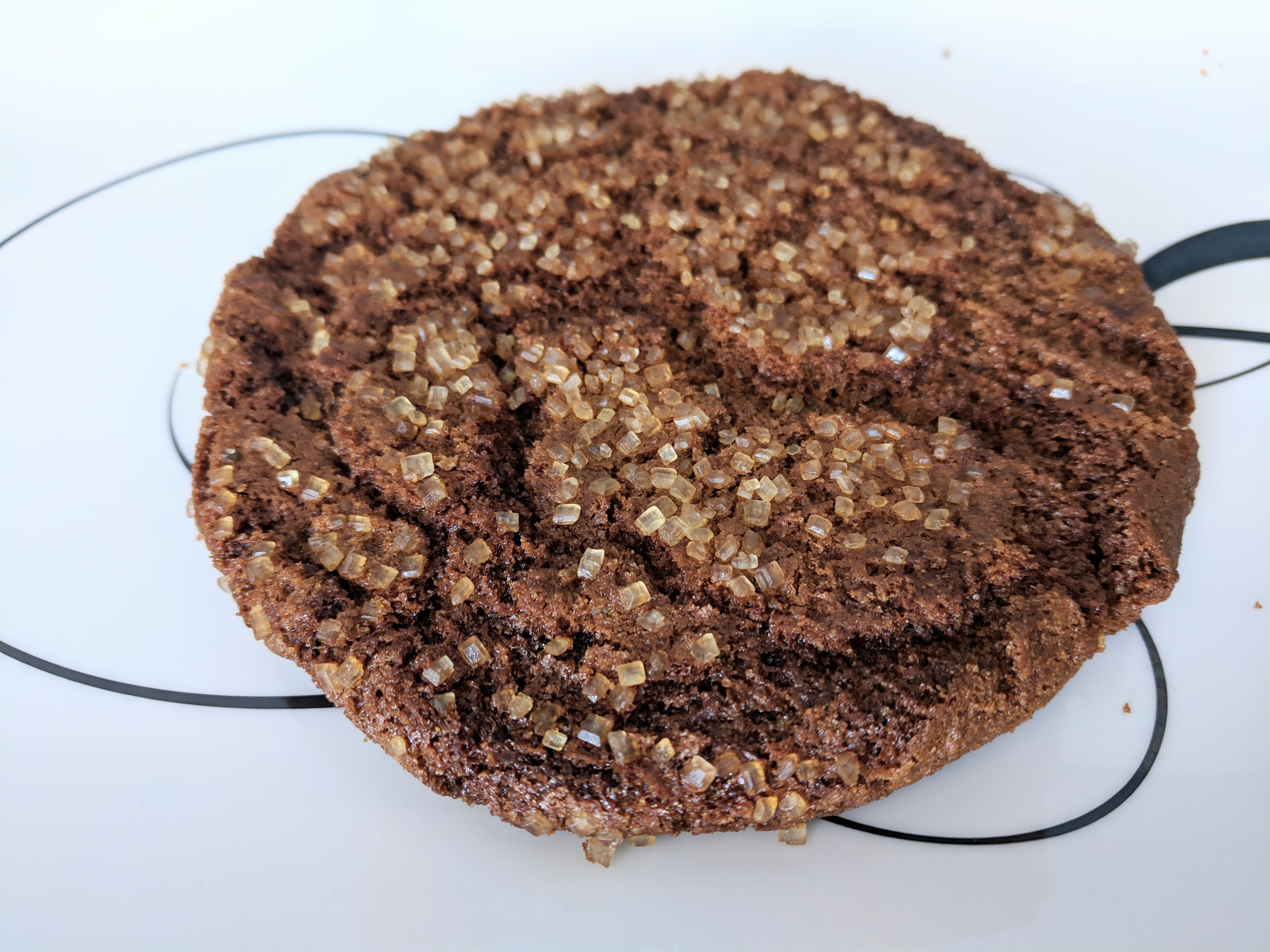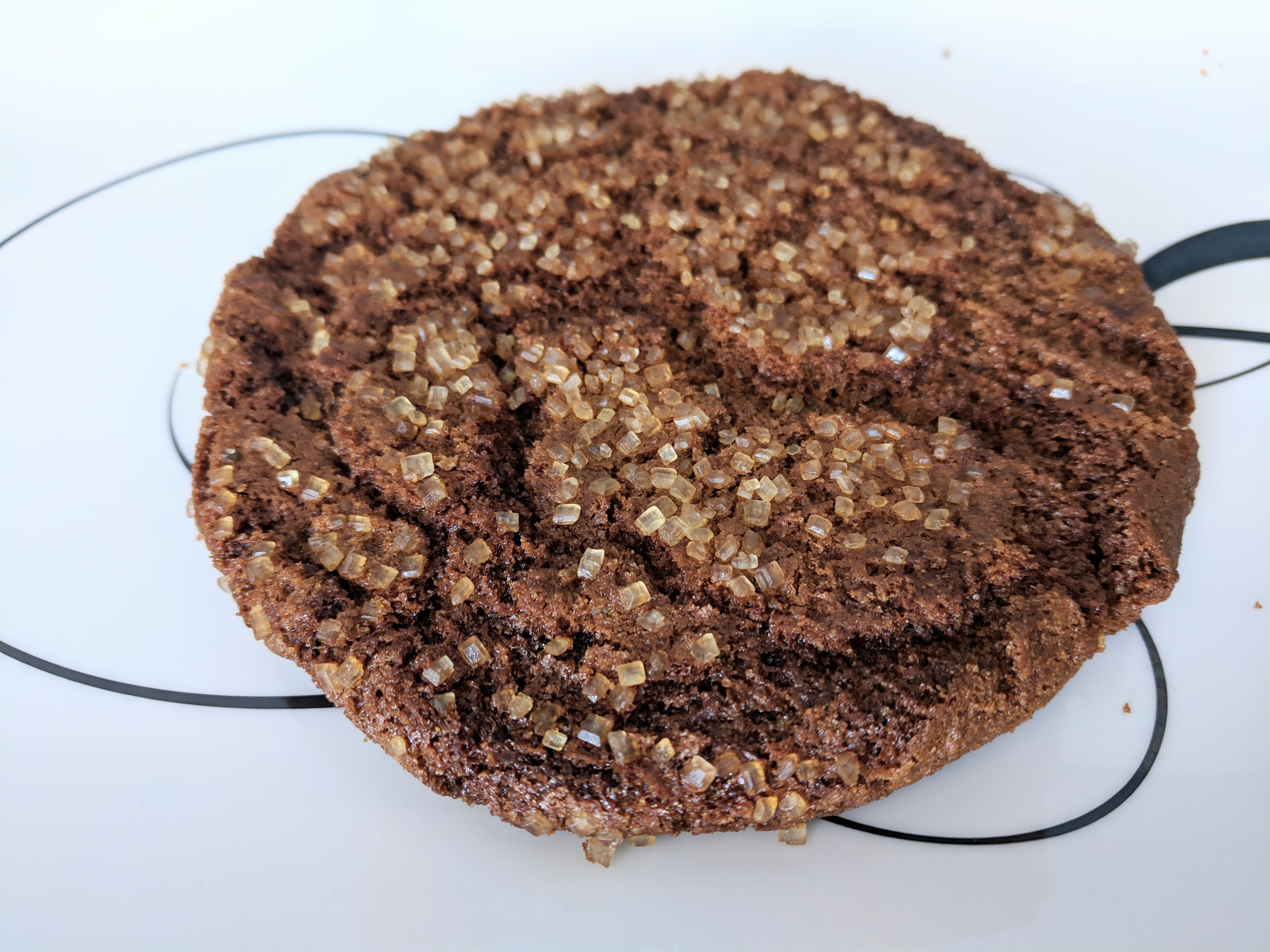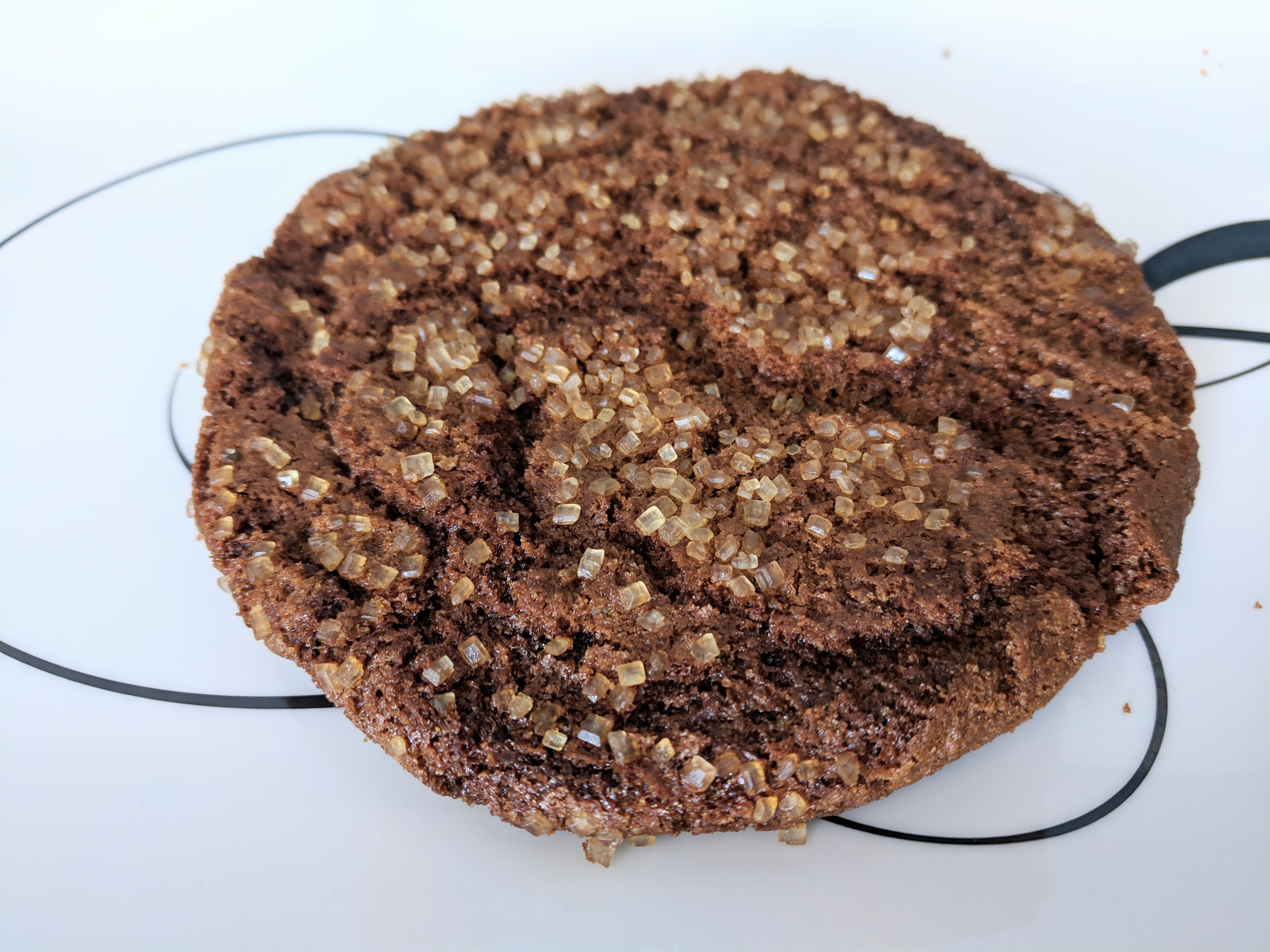 Spiced Ginger Cookie by Andrea's Bakery. This was a lovely BIG ginger cookie with all the flavor of the cinnamon and ground ginger, topped with crunchy sugar crystals! It tasted and smelled delicious.

Chewy Molasses Cookie by The Rolling Pin Bakery. I'm always confused between a molasses cookie and a ginger one as I usually put cinnamon and ginger in both, but this one was pure sweetness with a hint of cardamom. It was chewy and so good!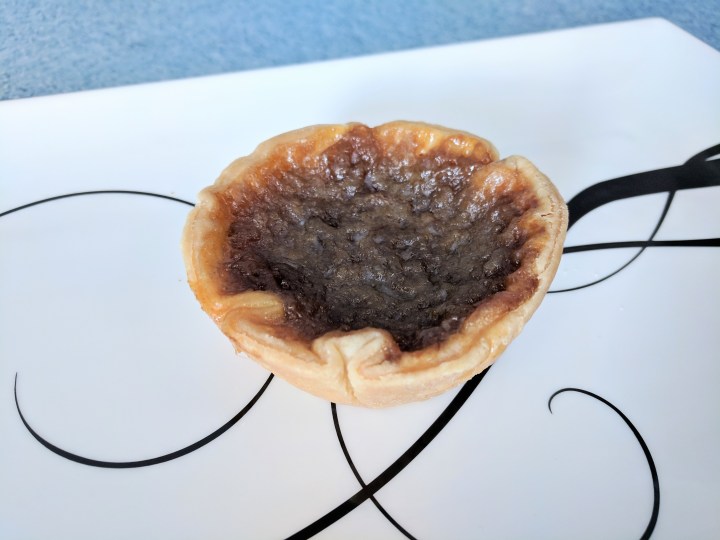 Butter Tart from Hardbord Bakery. If you've read my previous reviews, you know I looooove butter tarts! This one was eaten as soon as I was done with the pictures, and it was divine! I don't mind when there's pecans in it, but I prefer the ones without, like this one. The crust was soft and slightly crumbly, and the center was gooey and butter sweet.

Linzer Cookie by Hardbord Bakery. These little butter cookie are filled with raspberry jam (which wasn't listed in the ingredients). They are made with almond, given them a nice crumbly texture and a nutty flavor.

Peanut Butter Cookie by Andrea's Bakery. A nice soft peanut butter cookie, a bit crumbly, and with the right amount of sweetness.
I always like my treats from Baker's Krate, but I've noticed that in the last couple of boxes, some ingredients are missing from the lists, which may be problematic for people with allergies. This month was quite obvious as the Linzer Cookie had raspberry jam while the ingredients made no mention of it, but I'm quite suspicious of what I've missed in the other treats. If you have no allergies, this box is great to fix your sweet craving with homemade-style treats that are not just about chocolate!
What do you think of this month's treats?