YogaClub is a monthly yoga clothing and apparel subscription box curated based on your preferences. They send brand name clothes, but at a fraction of the retail prices! Upon sign up, there's a fun style quiz that subscribers can use to tell them about your style preferences. The quiz has been updated in the last couple of weeks to better fit you. You can now add you height and specify your body shape. You can subscribe to the Guru Monthly for $79, or receive the Guru Seasonal (every three months) for $89. Shipping is $6.95 to USA and $9.95 to Canada, Alaska & Hawaii. They are also shipping to the UK.
DEAL: Save 25% on your first box. Use coupon code HELLOSUB. OR get free outfits with your first 3 boxes! Use the coupon code FREEAPPAREL to get the deal.
Yoga Club now have services to make exchanges on your items, and there's even a community for Canadian subscribers!

Everything was nicely wrapped in the box. The colors are lovely! I like the little bit of color from the green/blue pants with some softer and neutral color.

Onzie High Rise Midi Leggings in Tie Dye (S/M). I wasn't sure at first about these leggings as the felt a bit heavy and stiff. But they felt so good!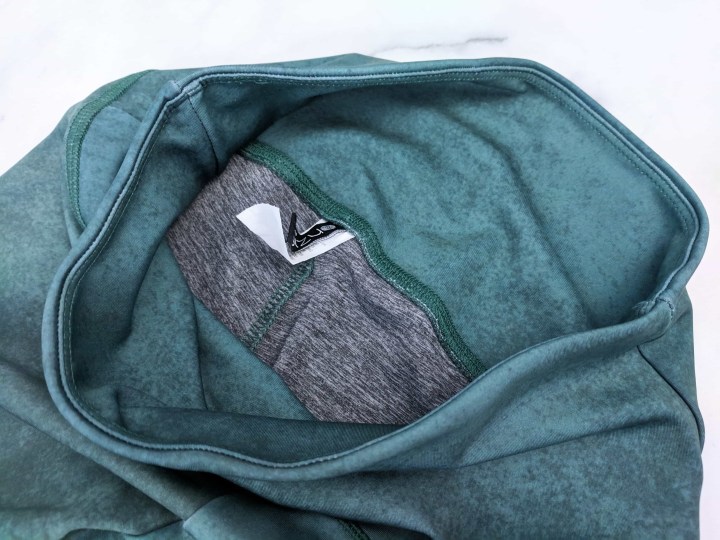 The waist is really high, but not "right under the rib cage" high. They sit perfectly on my belly, and my butt is not too tight. I usually have problems with the waist as mine is in the "small" range while my hips are in the "medium" range. That makes it hard to find leggings that fit and look great. These are winners! Everything has a nice stretch and there's a small band at the top to really keep it in place.
I love the inside design as well! These leggings are 7/8 so they should not reach the ankles… if you are not short! I'm short, and these fit perfectly to the ankle! This is all thanks to the new survey we fill out when we join (or any time we want to adjust our preferences).
The bra looks really nice with the leggings.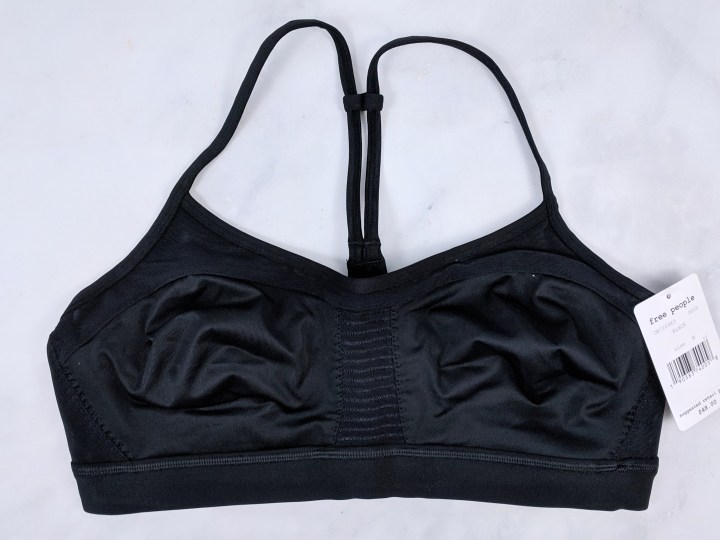 Free People Black Bra (Medium). This is a nice sports bra for light to moderate exercise.
The back has mesh for breathability. I like the piece of straps that keeps both straps together and can be moved up and down to adjust the feel. The underbust band is elastic, nice and tight. I love everything about this bra!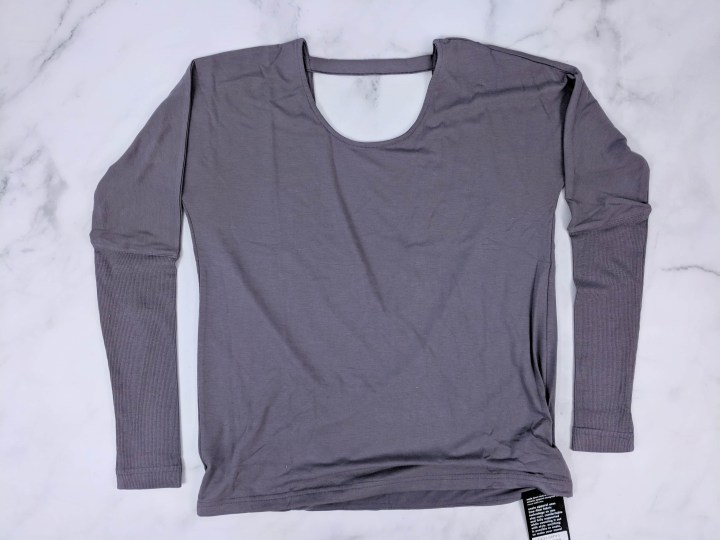 Onzie Drapey V Back (Small). Another Onzie piece, I love it so much! The sleeves are a bit tight, but they loosen up as soon as I move, and the fabric feels amazing on the skin.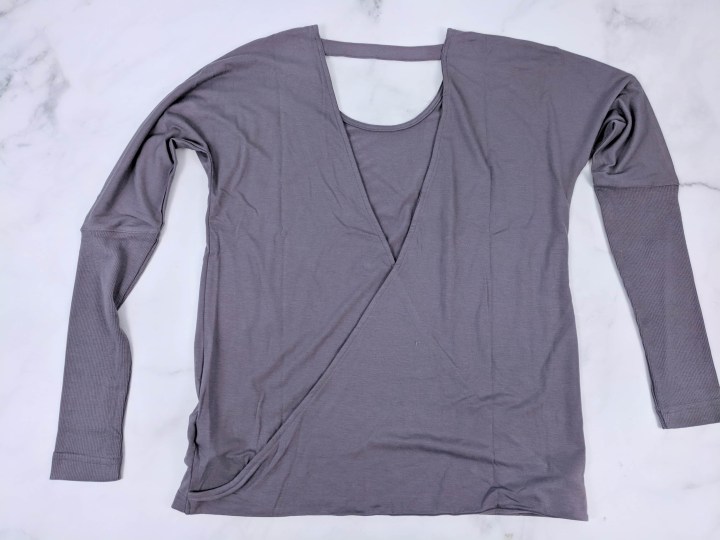 It has an open v back, and each panel is attached to the bottom of the shirt, making it very open, flowy, while still staying in place while moving around. I love it so much I may have slept in it more than a couple of times!
When I opened the box, I really liked the color but I wasn't sure about each individual pieces, or the outfit together. After trying it on, it felt amazing and it's probably one of my favorite outfits so far from YogaClub. The shirt is amazing and is perfect to showcase any strappy sports bra, or just to wear loose, the bra really kept everything in place through my workouts, and the pants add a nice touch of color and feel great!
If you know of a brand that doesn't fit you or that you don't want, a style that you prefer, or any other thing you want to let them know, you can send them an email and they will make a note to your account. And if you want to change your subscription or the schedule (instead of monthly, you want the box quarterly), you just need to send them a message through your account and they will make the arrangements as soon as possible.
Have you tried YogaClub? What do you think of this month's personalized selection?