Wonder Crate is a subscription that encourages kids to think big about the impact that they can have in the world by providing them tools to do it. Ideal for kids ages 7 to 11, each monthly mailer contains a book to inspire, stories of kids their own age, activities to empower, collectibles, and more. The first month's box will include a metal carrying case. Monthly subscriptions start at $29.95. The subscription also gives back to the community by donating a portion of sales from each box to a child who is making a difference.
This is the review of the Intro Box.
DEAL: Save 10% on any subscription with coupon code WONDER10.
It was carefully packed with bubble wrap.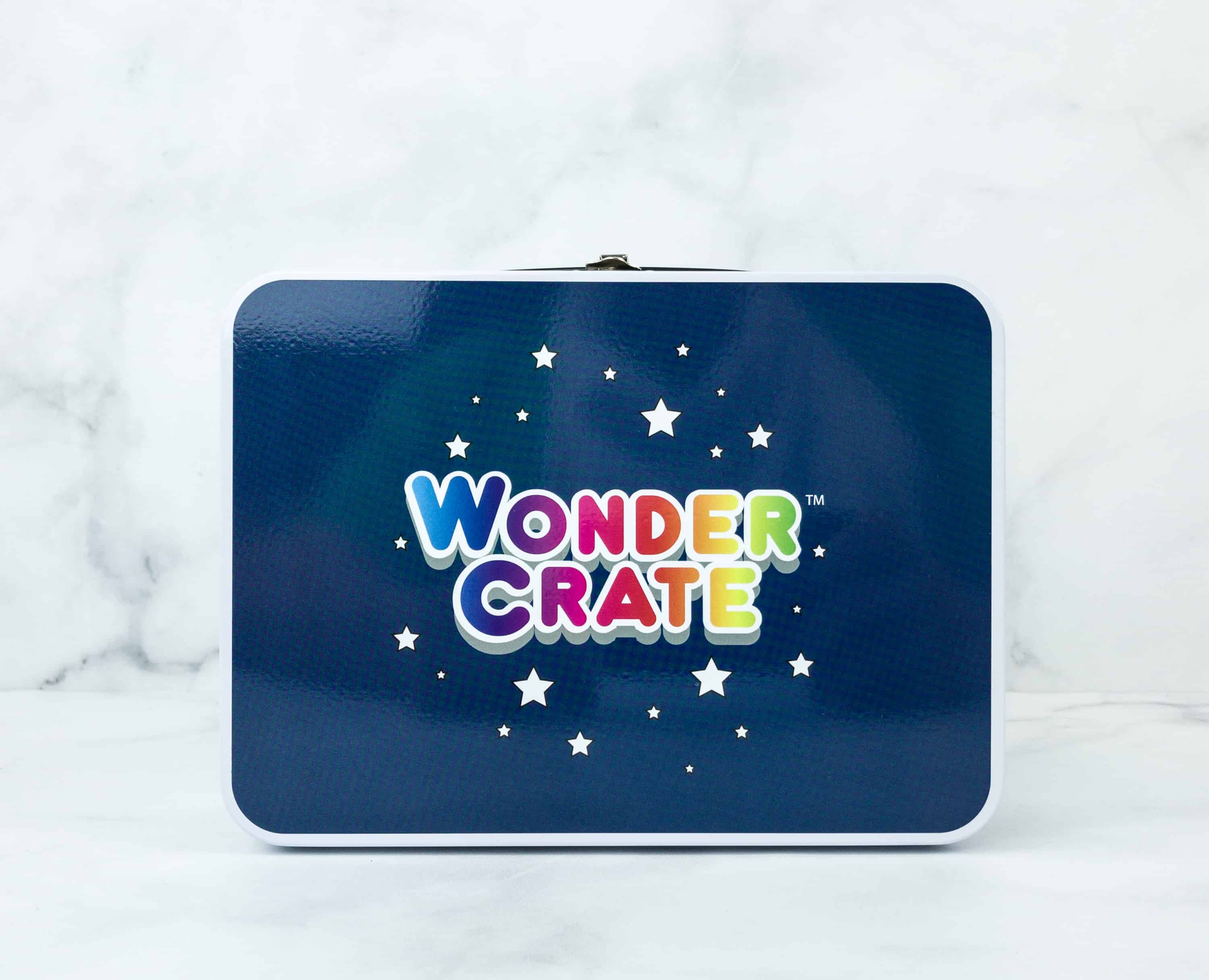 For the intro box, everything is contained in this metal carrying case!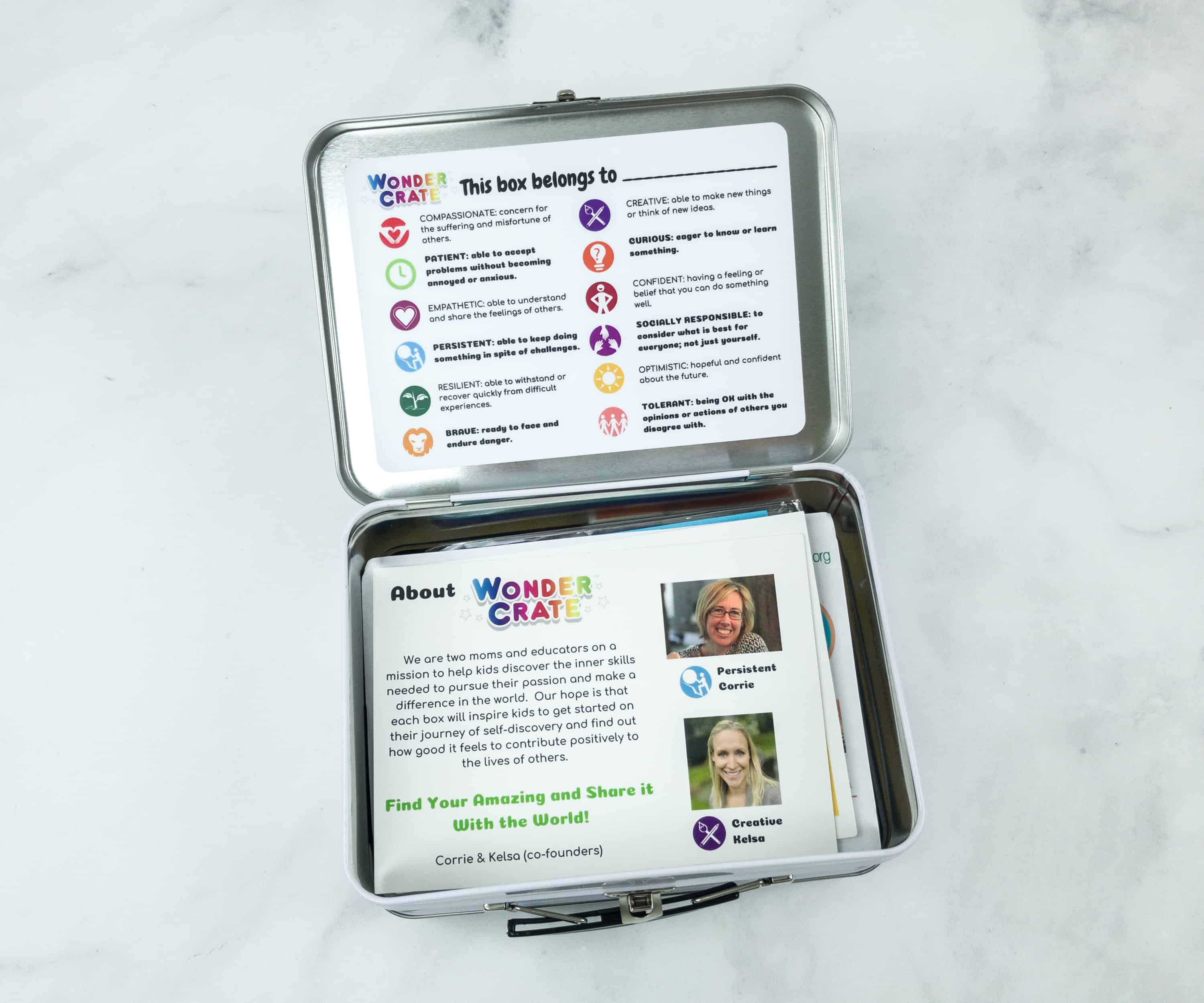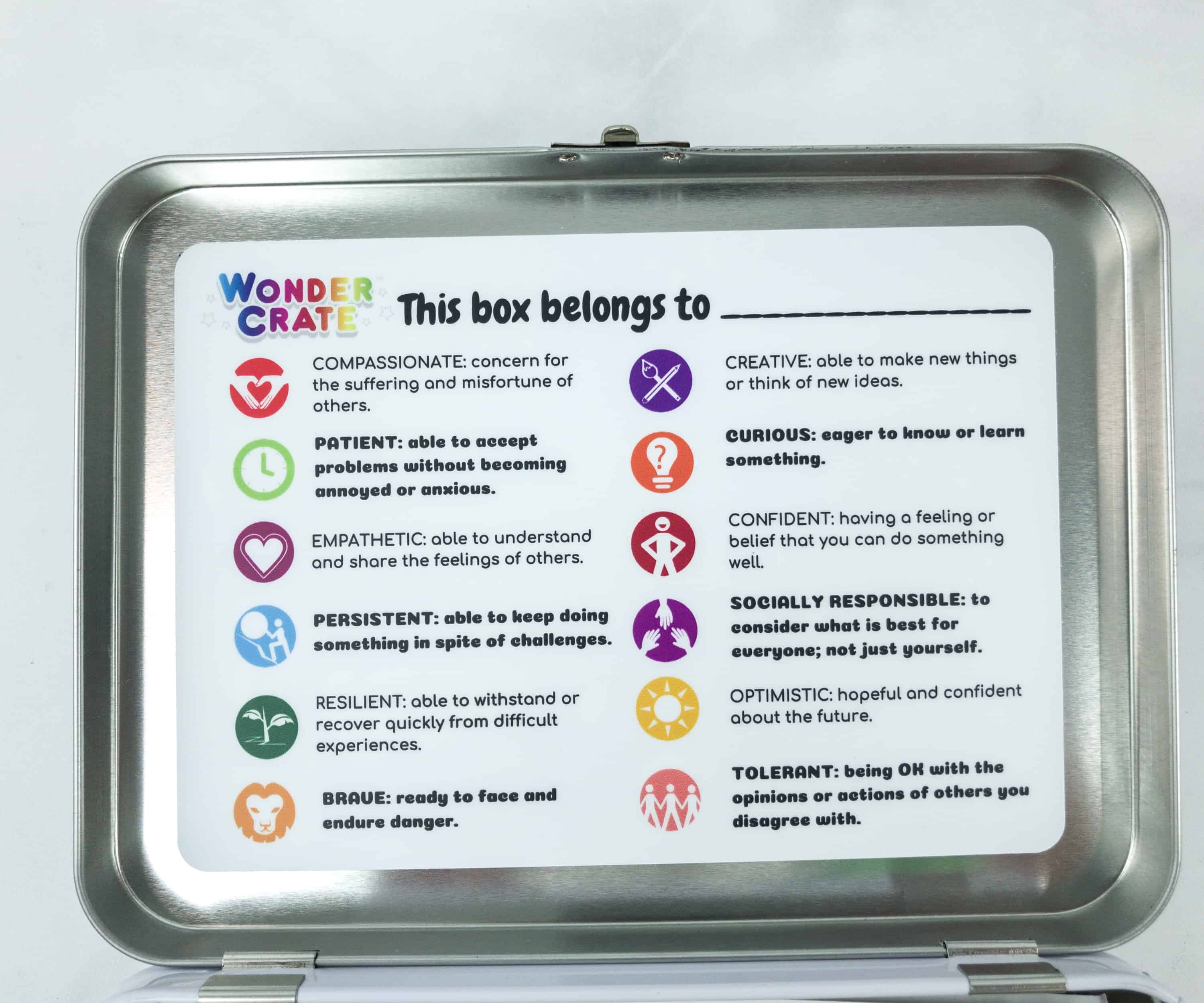 There's a portion where the kids can write their name. It also lists about different positive traits that the kids will learn.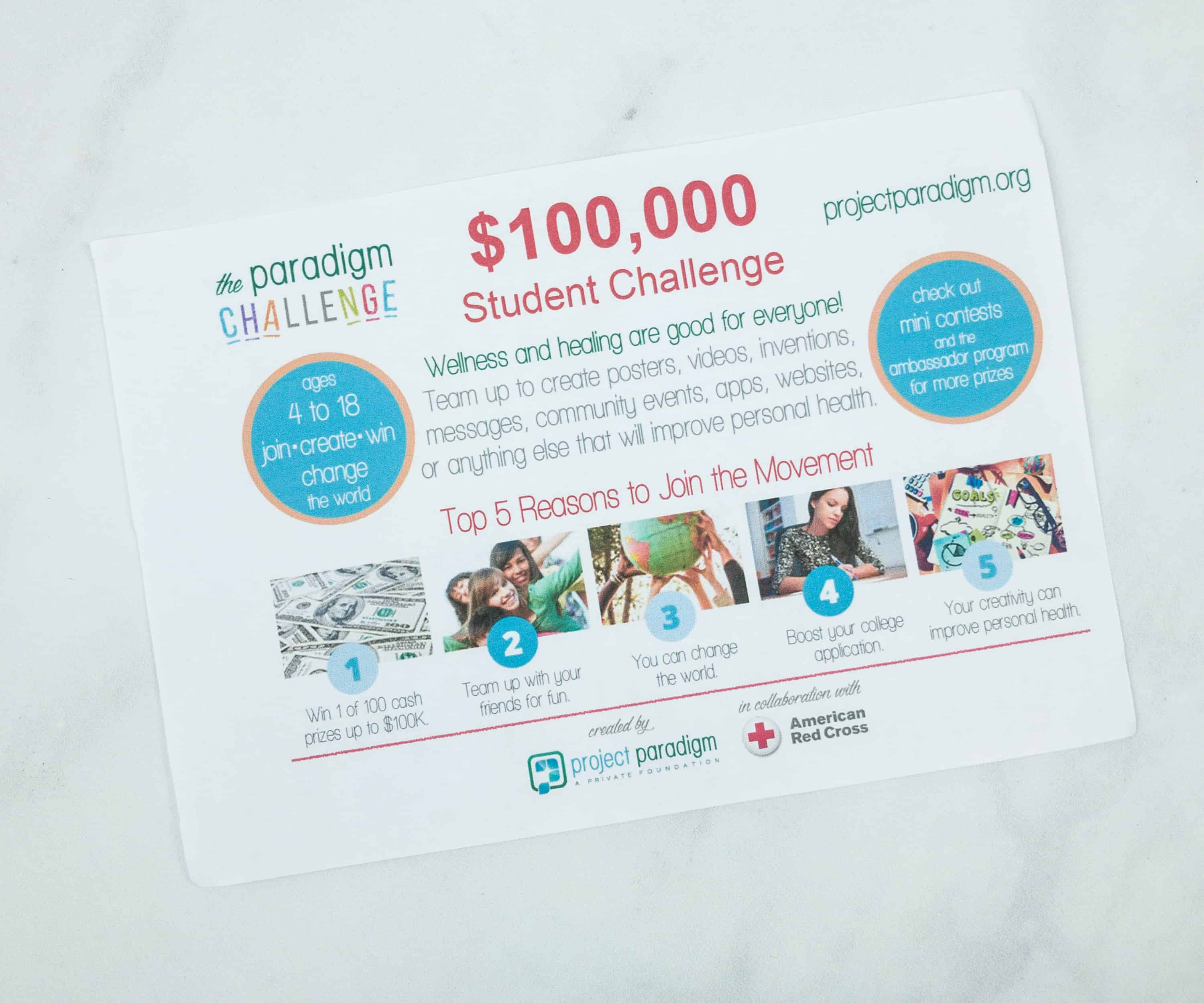 An info card about Project Paradigm is included. Kids/students can join, and they can win up to $100,000!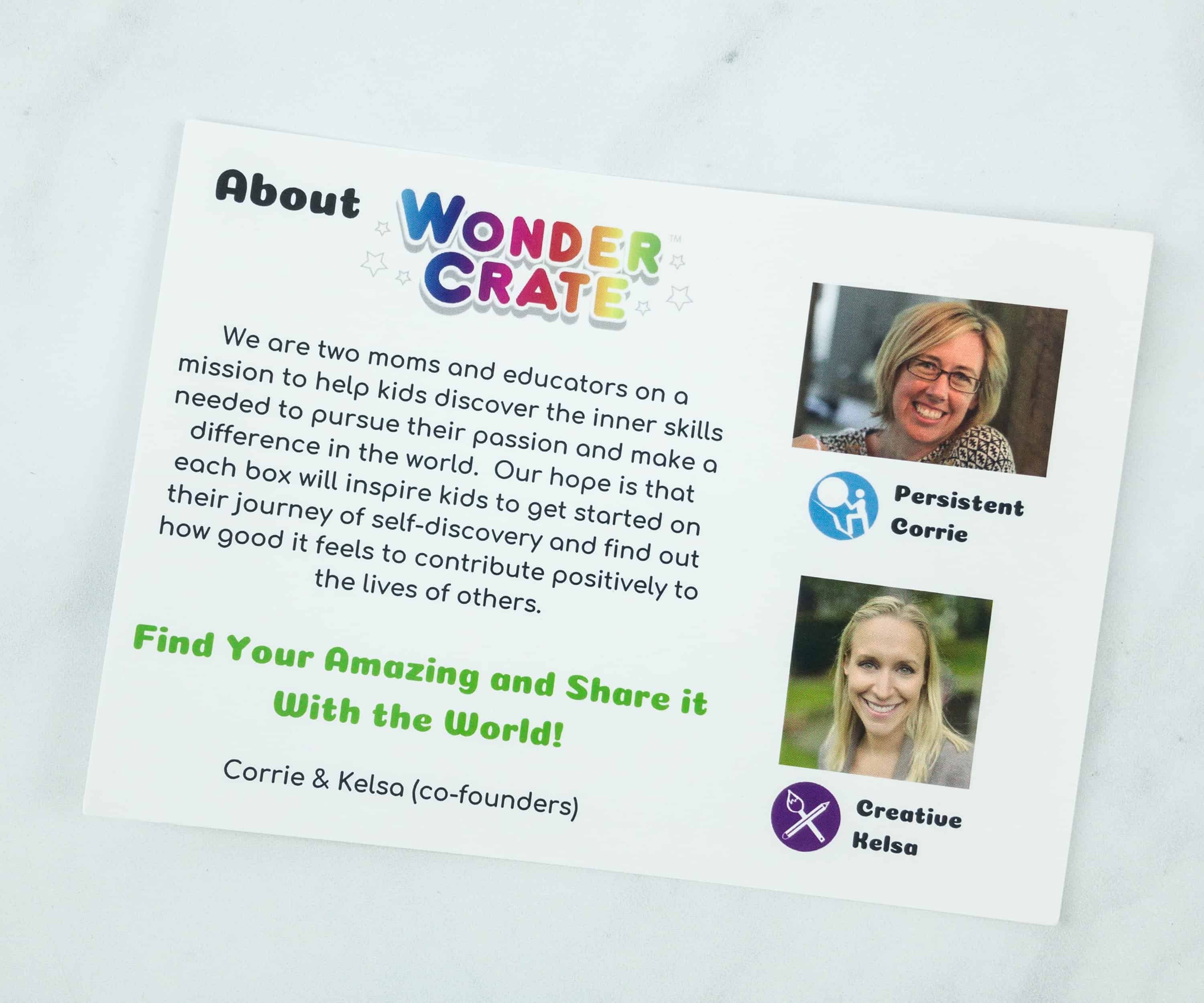 Of course, there's also an info card that explains what the box is all about, straight from the co-founders!
Everything in the intro box!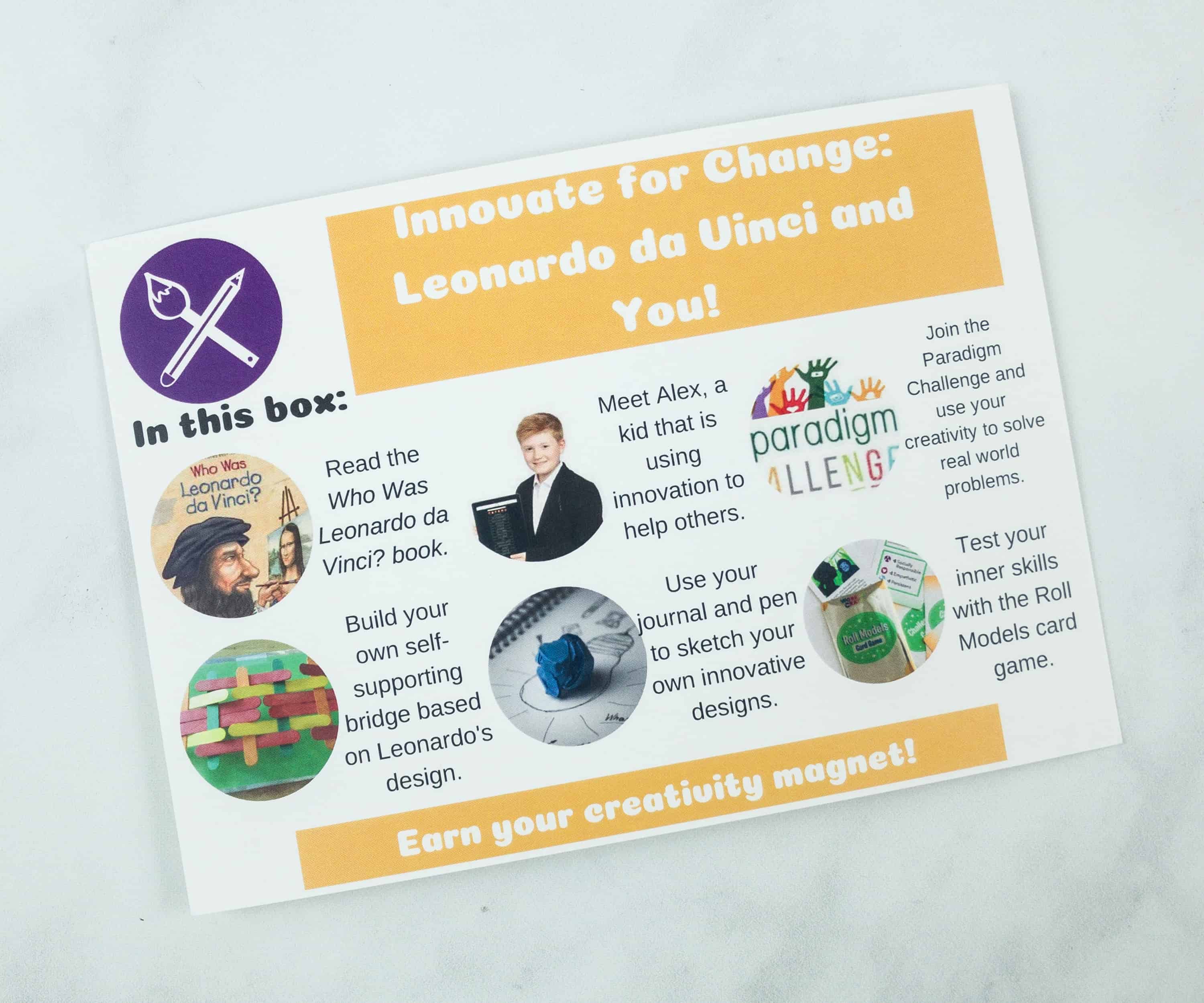 Another card lists all the materials and activities the box includes!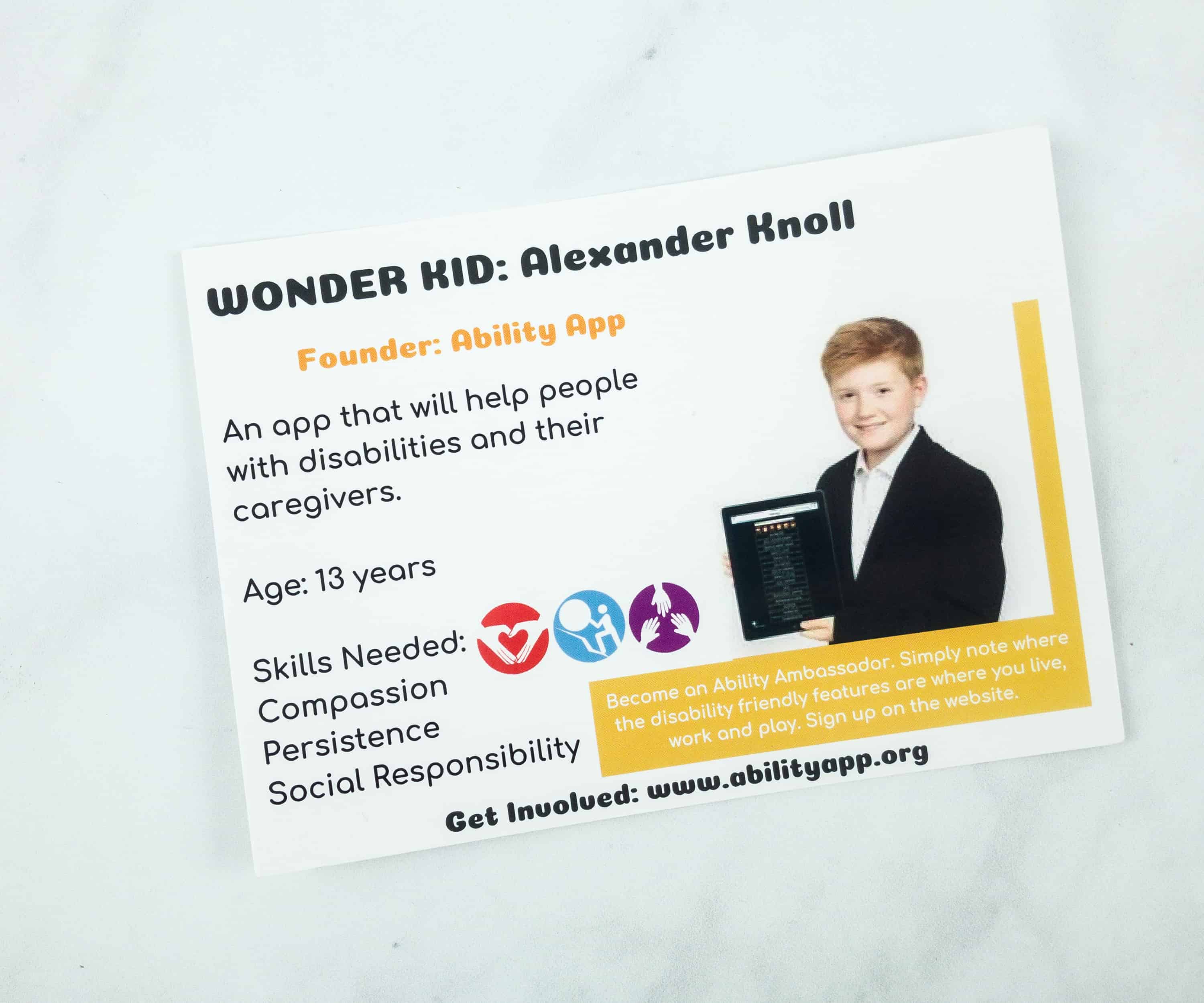 The featured Wonder Kid is the 13-year old Alexander Knoll. He developed an app called Ability App, which helps people with disabilities and their caregivers.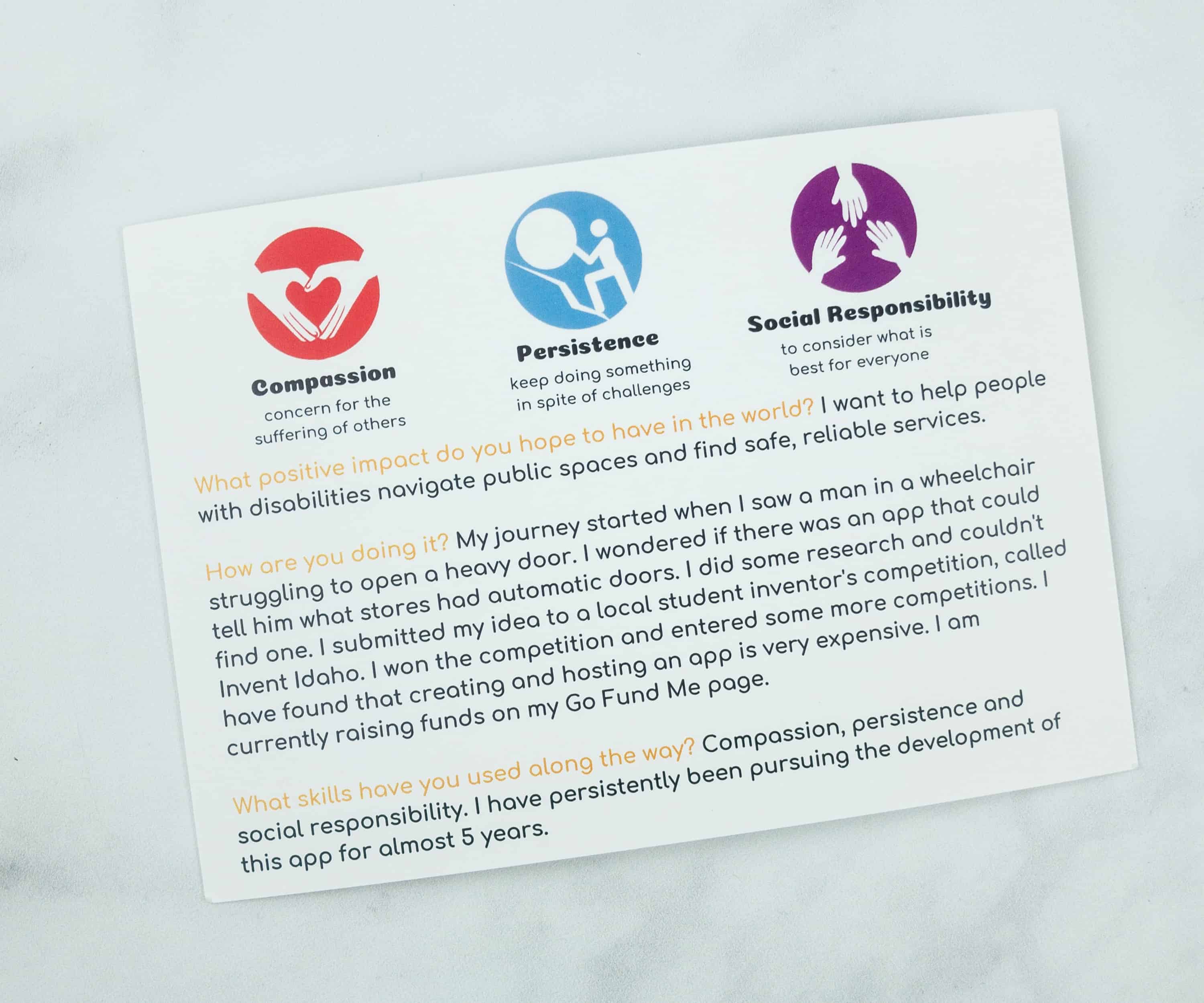 For this app, 3 skills are needed: Compassion, Persistence, and Social Responsibility.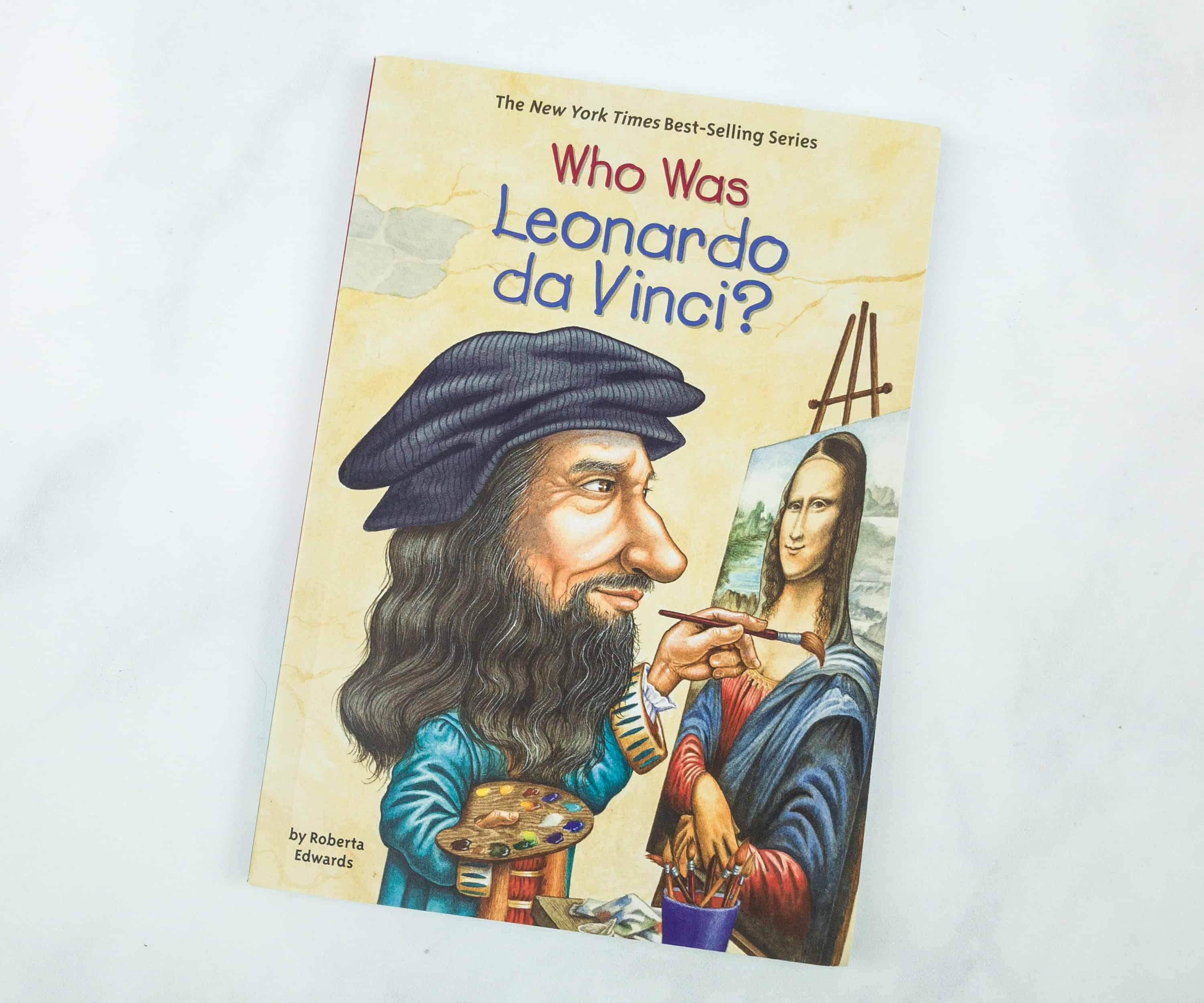 Who Was Leonardo Da Vinci by Roberta Edwards ($5.99)
Leonardo da Vinci was a gifted painter, talented musician, and dedicated scientist and inventor, designing flying machines, submarines, and even helicopters.  Yet he had a hard time finishing things, a problem anyone can relate to.  Only thirteen paintings are known to be his; as for the illustrated encyclopedia he intended to create, all that he left were thousands of disorganized notebook pages.  Here is an accessible portrait of a fascinating man who lived at a fascinating time—Italy during the Renaissance.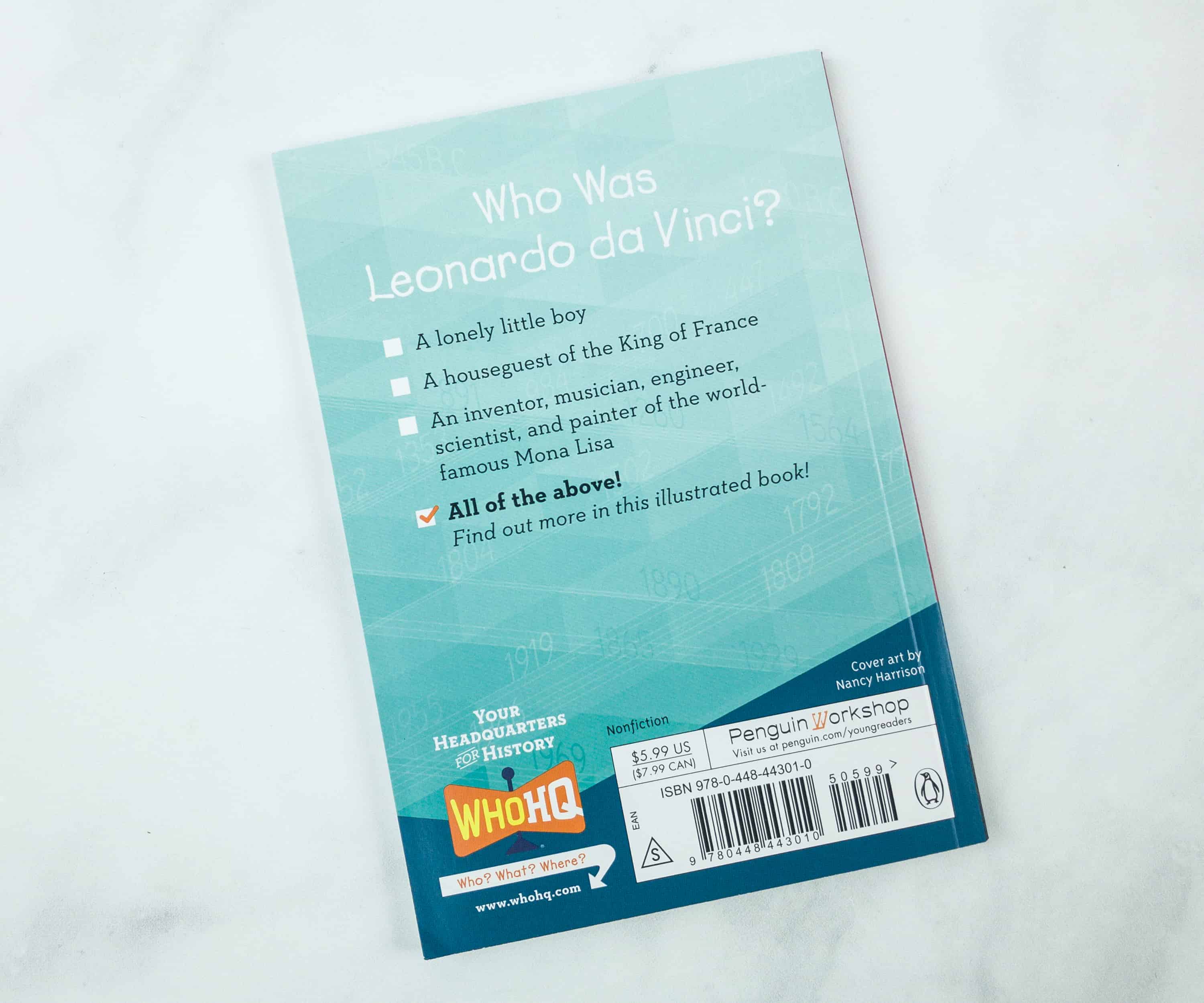 The book introduces us and tells us about the great Renaissance painter Leonardo Da Vinci.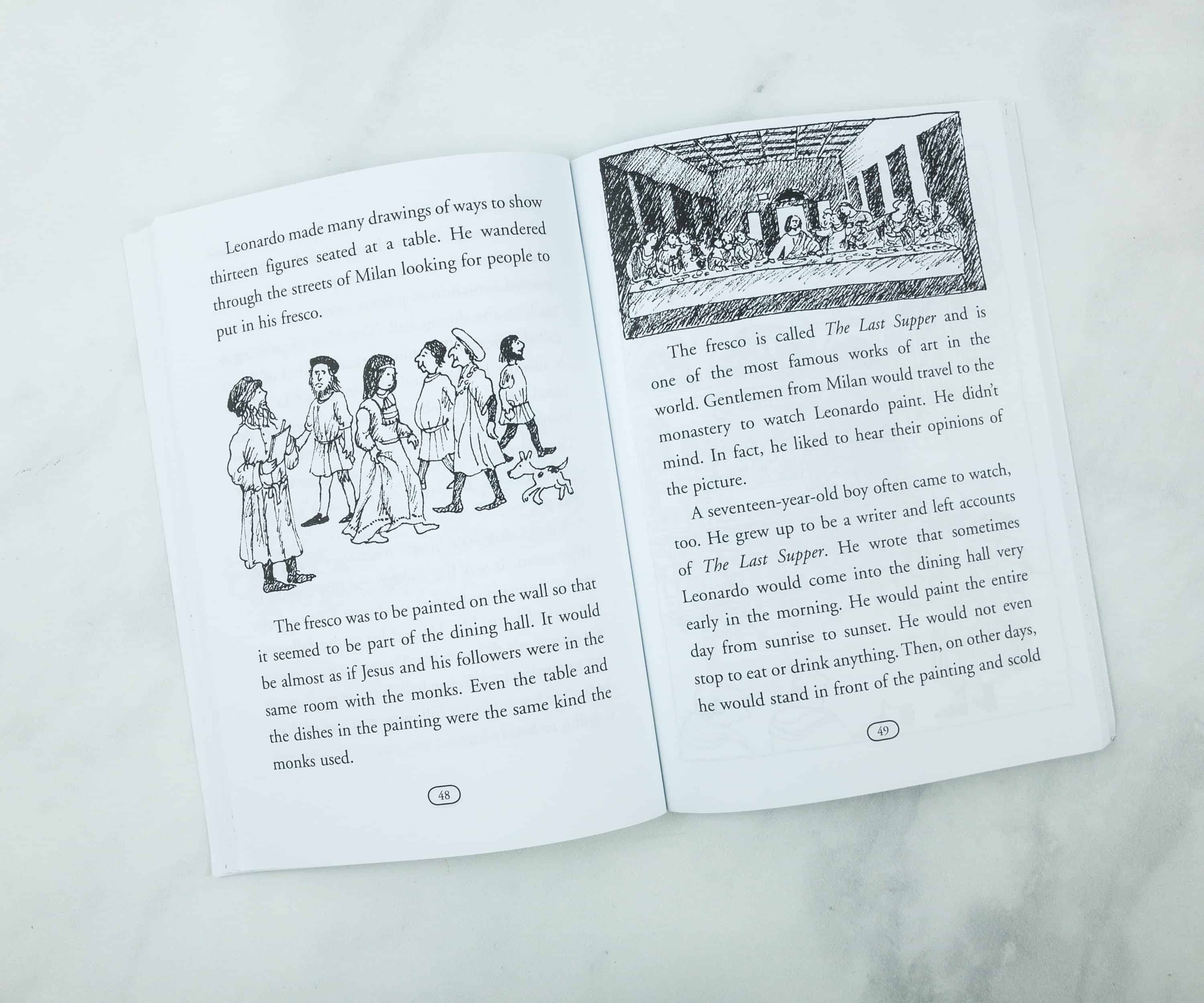 The book shows all of his ideas, and most of all, his famous art pieces!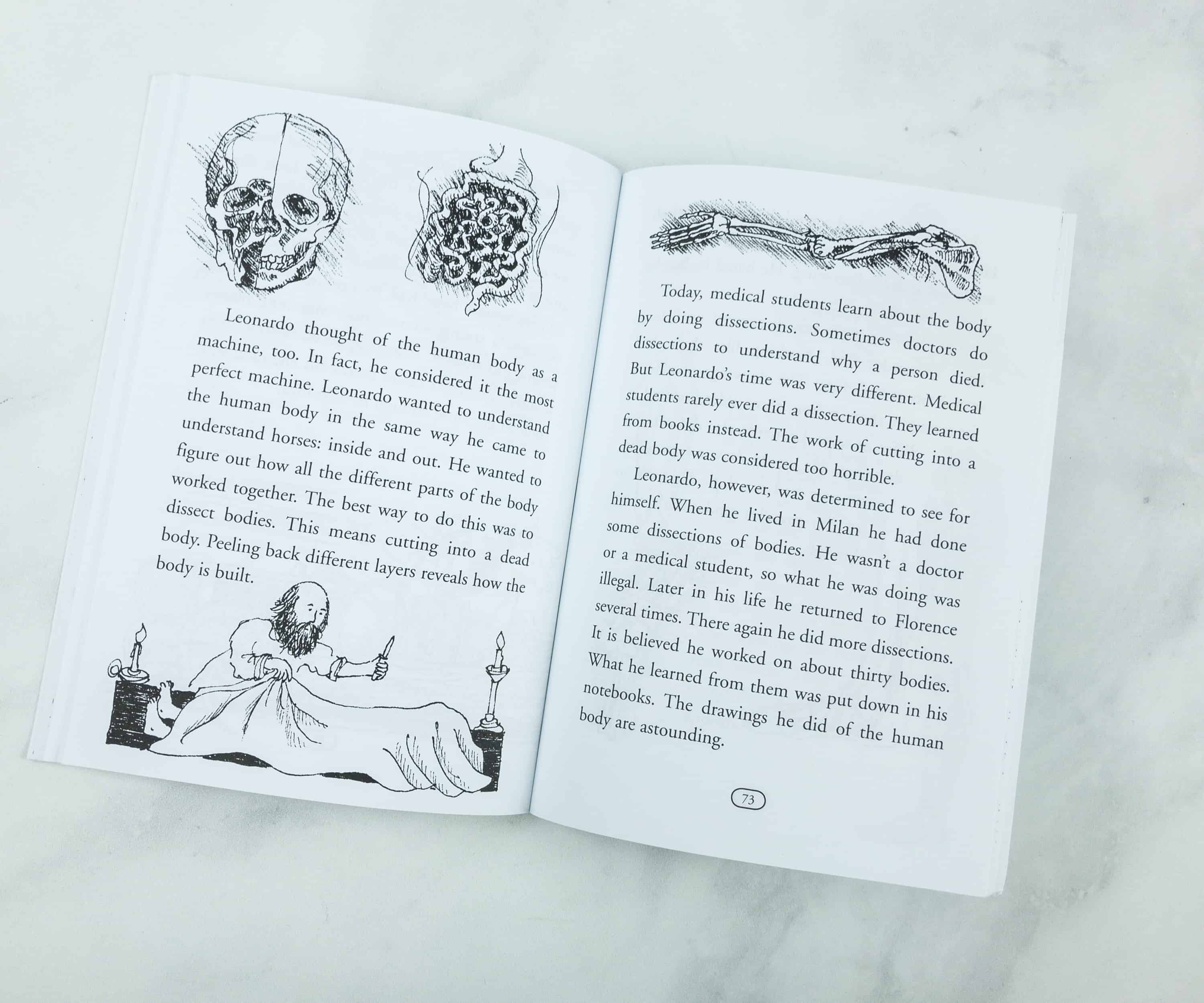 Leonardo Da Vinci is also a scientist that thought of the human body like a machine. And to understand how the body works, he tried dissecting them. This book is written with quality and interesting facts that make us understand how one of the brightest minds ever existed worked! If you have a kid in this age range, you probably already know how awesome the Who Was series of books is – we were excited to see this!
Roll Models Card Game. The card game included a 20-sided die.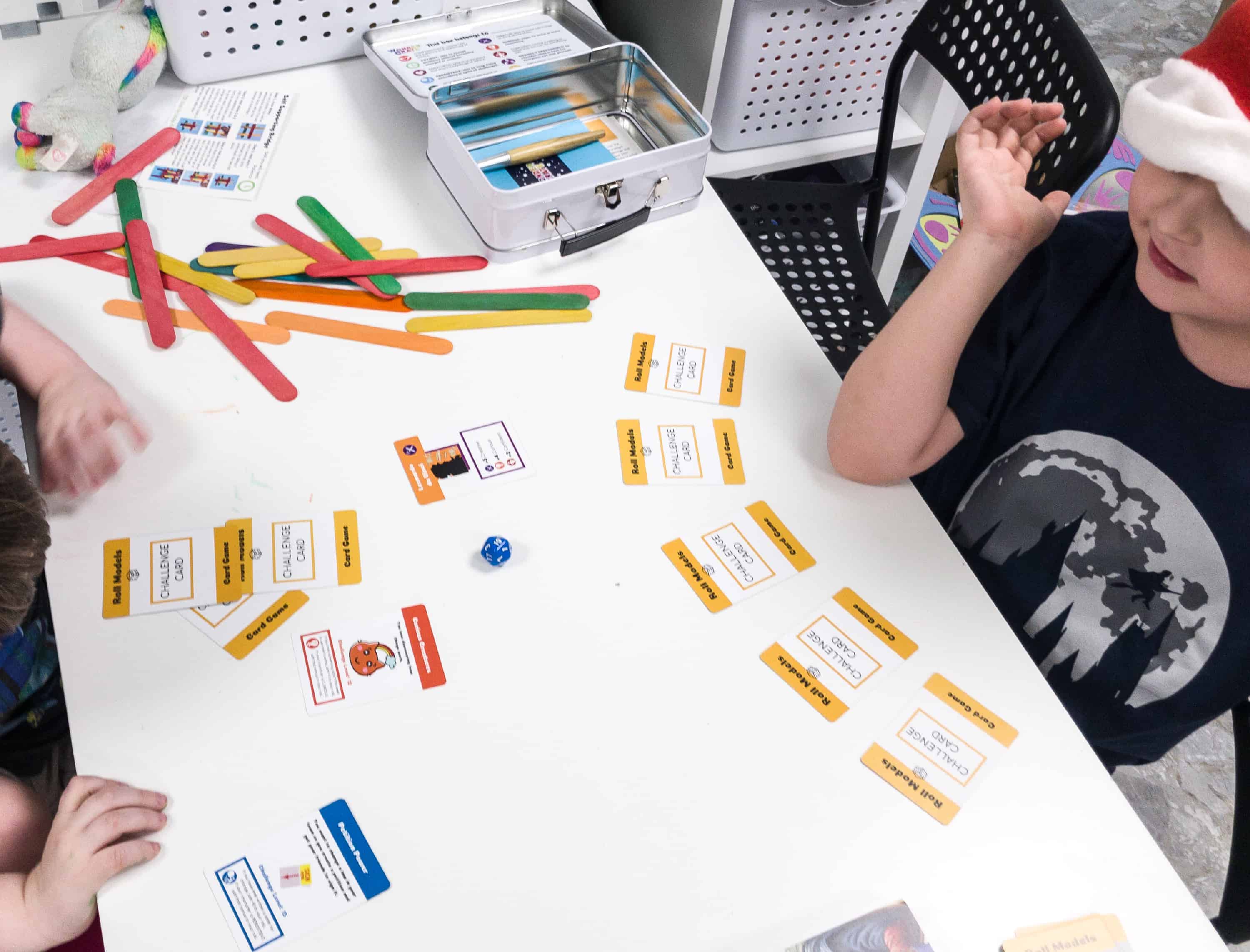 The kids tried to test their inner skills through this really engaging card game.
This will definitely test the kids' patience, resilience, and even social responsibility!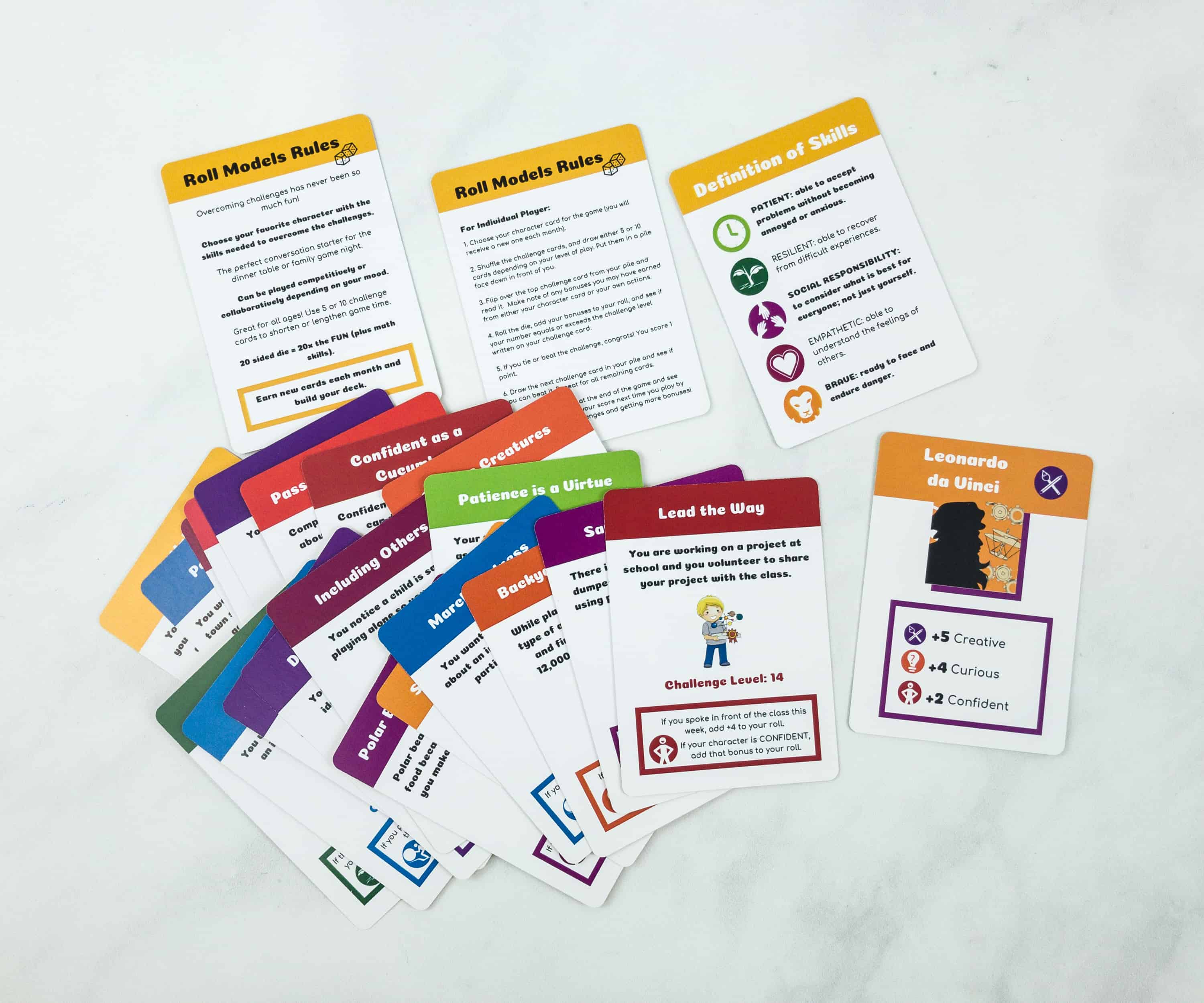 There are lots of challenges and if you're able to do them, it will add on your score. If you did them with added skills, you'll also get bonus points.
And, this is just the starter set – there will be new cards to add to the pack every month with great new challenges!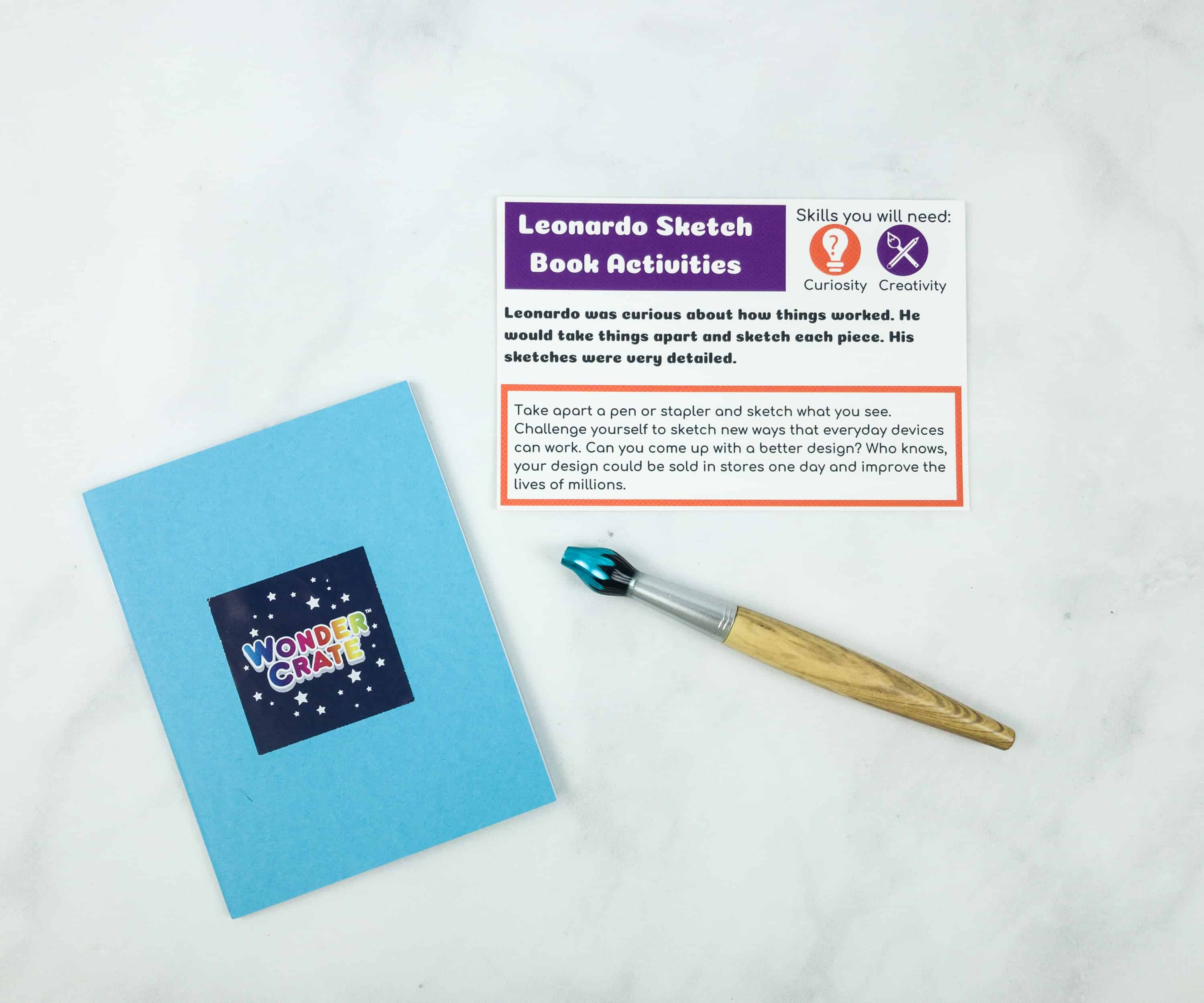 Journal and Pen. The best way to preserve your ideas, or your "light-bulb moments," is to jot them down, just like Leonardo!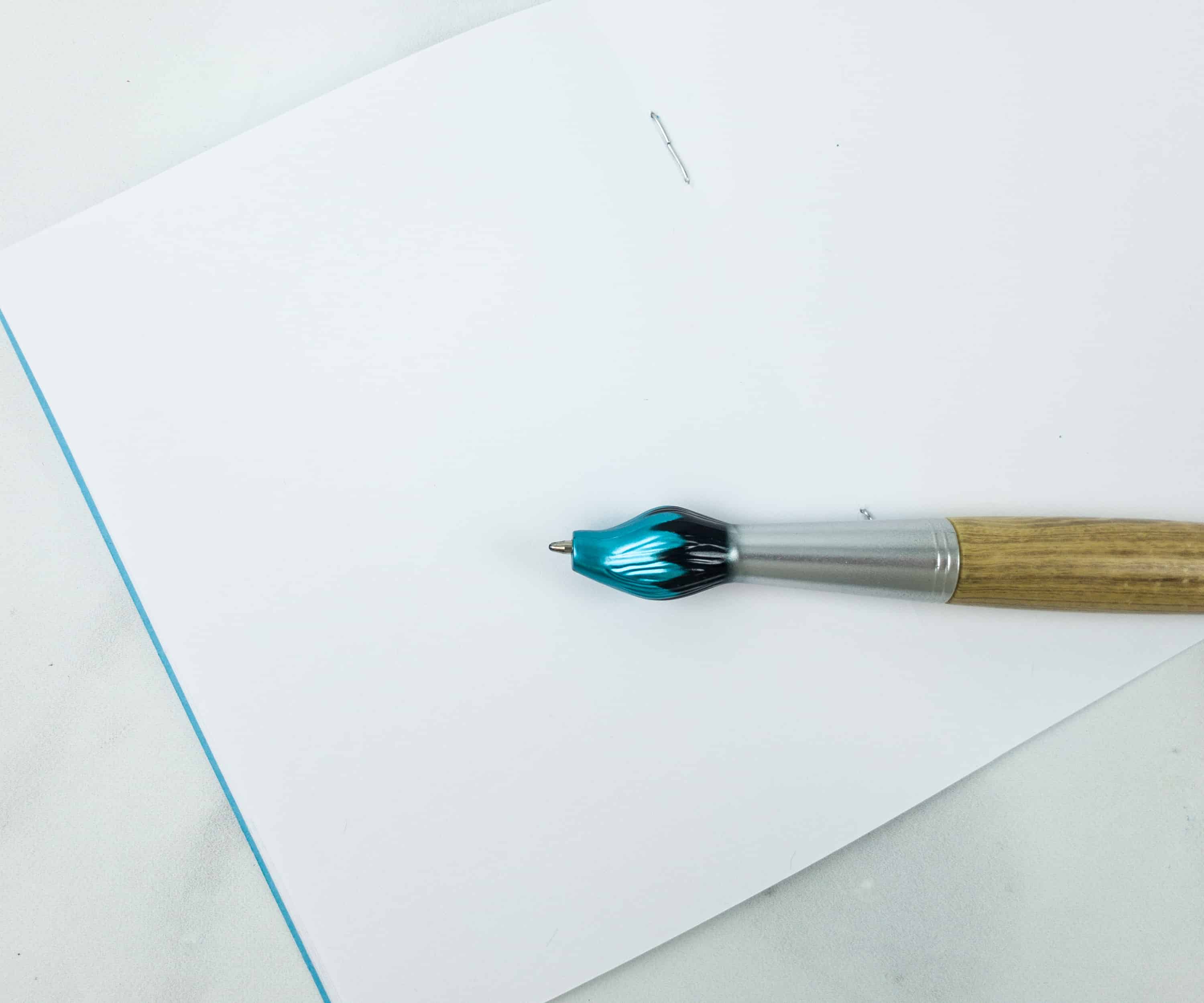 The journal is filled with blank pages where you can doodle and scribble. The pen looks like a cool paintbrush. Look at that cute tip!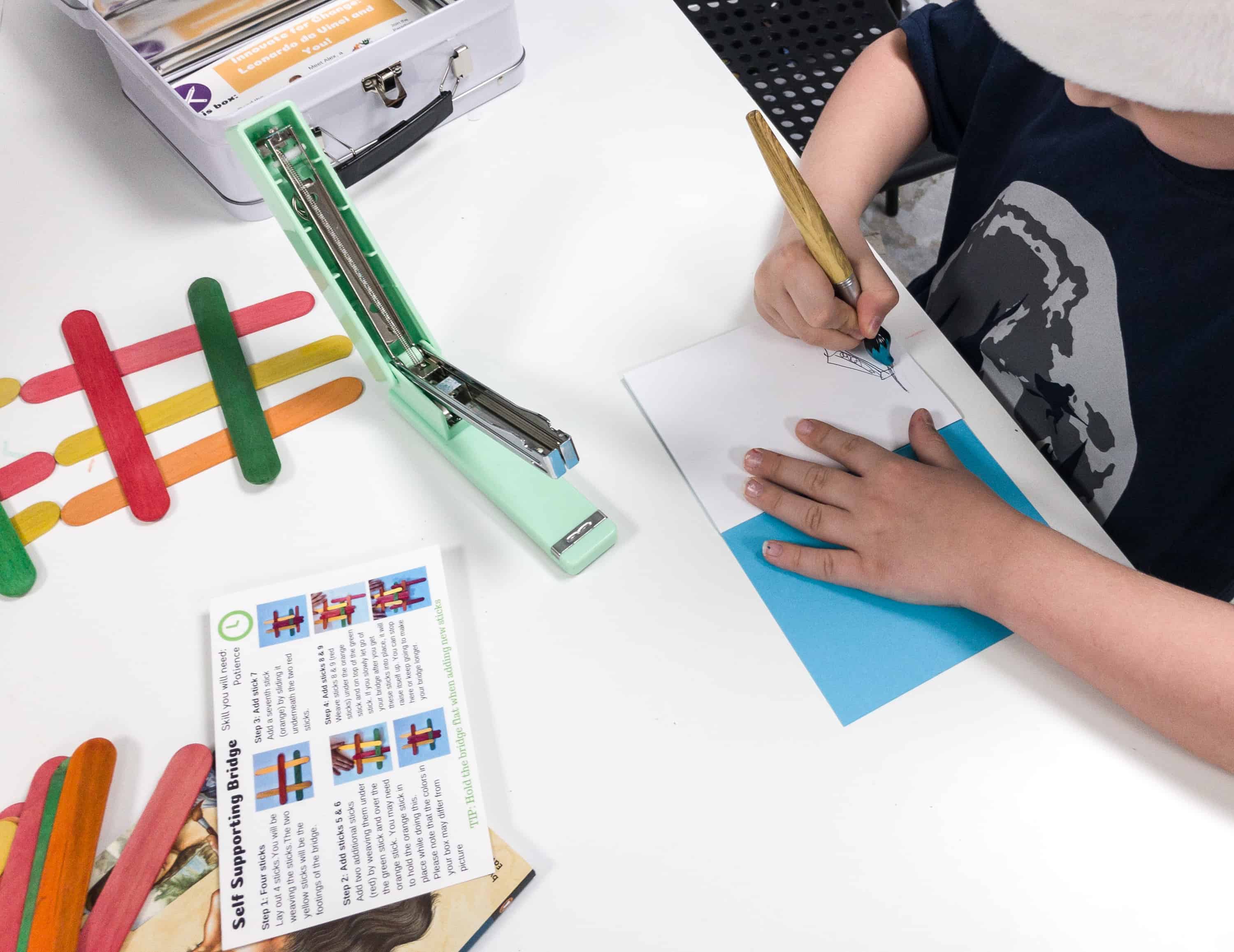 The challenge – to take apart an item and sketch what you see! Can you make it better?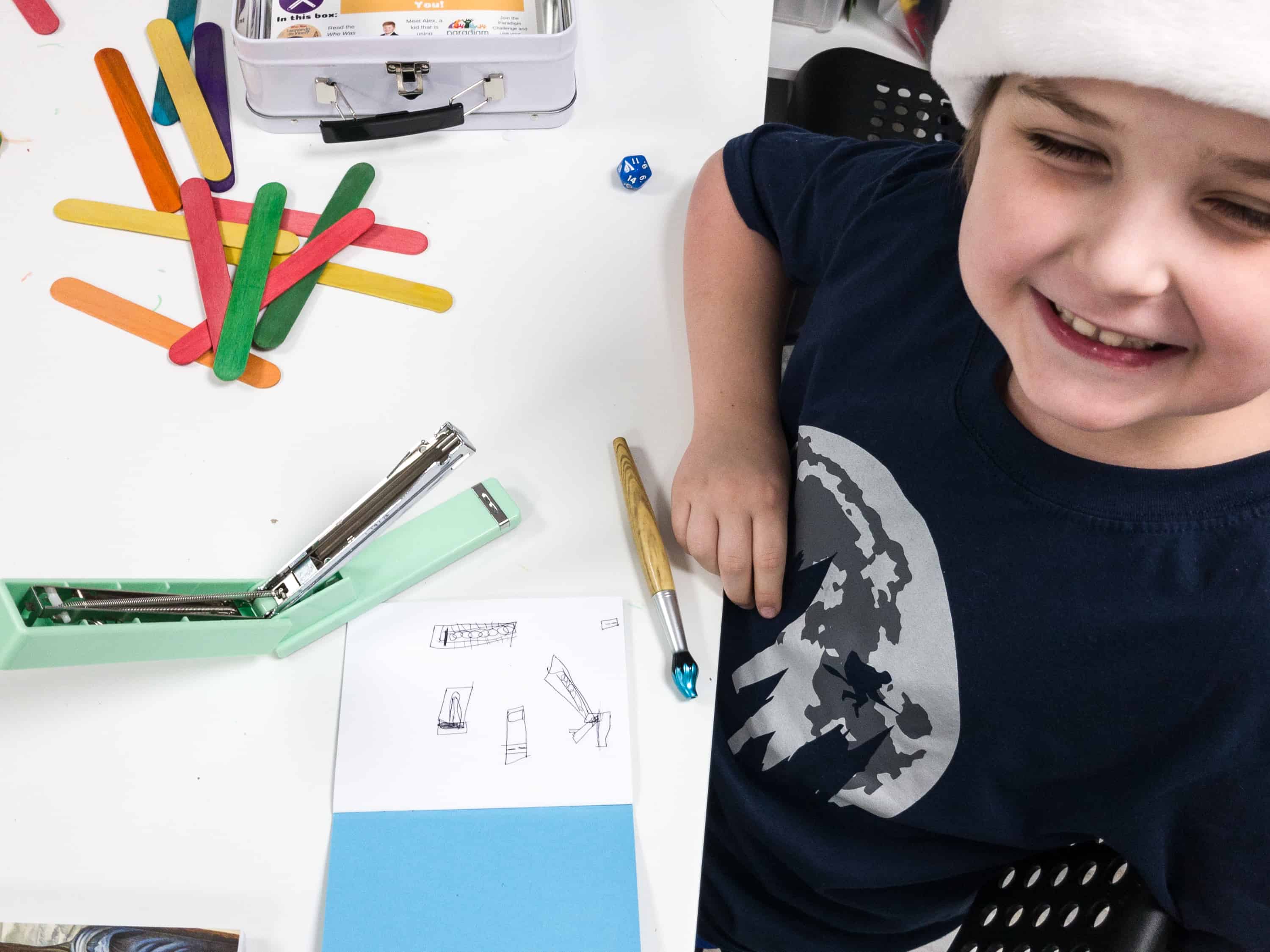 He did a great job, and discovered how the stapler worked too!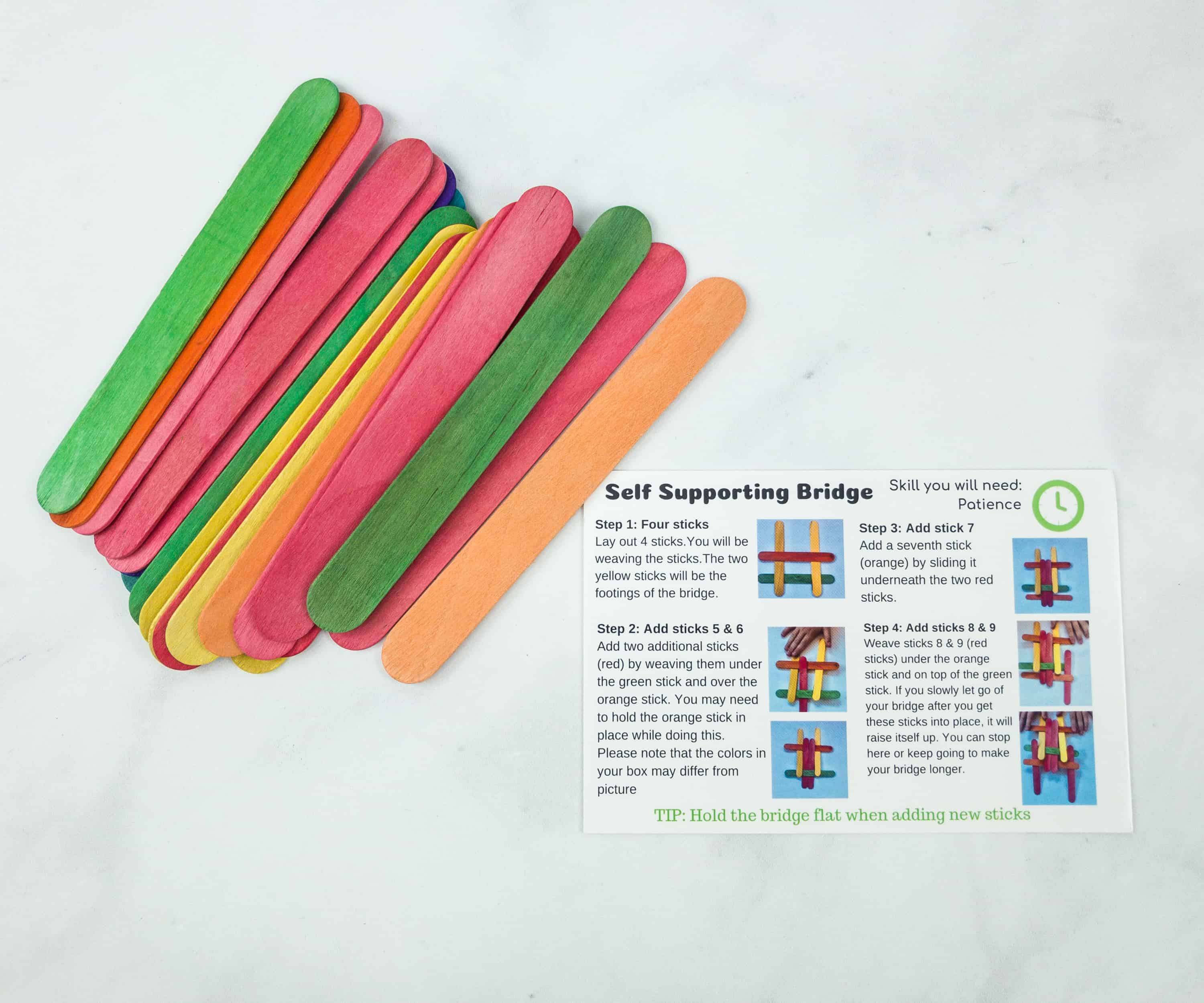 Self-Supporting Bridge. The next activity is making the self-supporting bridge, which is based on Leonardo Da Vinci's design. I wonder how the kids will make this a tough one without using adhesives!

You'll need a lot of patience when doing this activity. Good thing is that the box included easy to follow instructions of the activity, coupled with illustrations.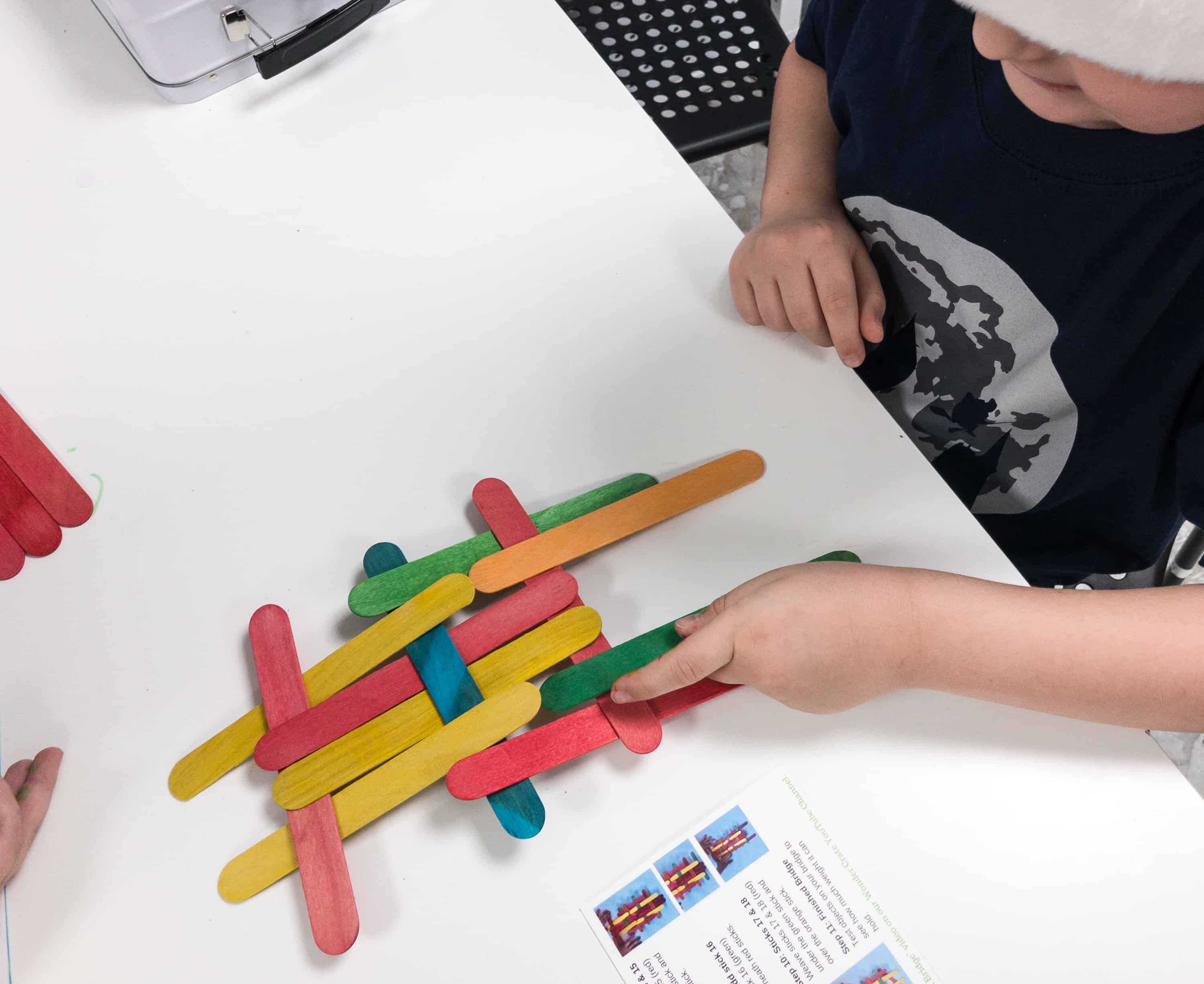 Hold the bridge flat when adding new sticks so it'll be easier!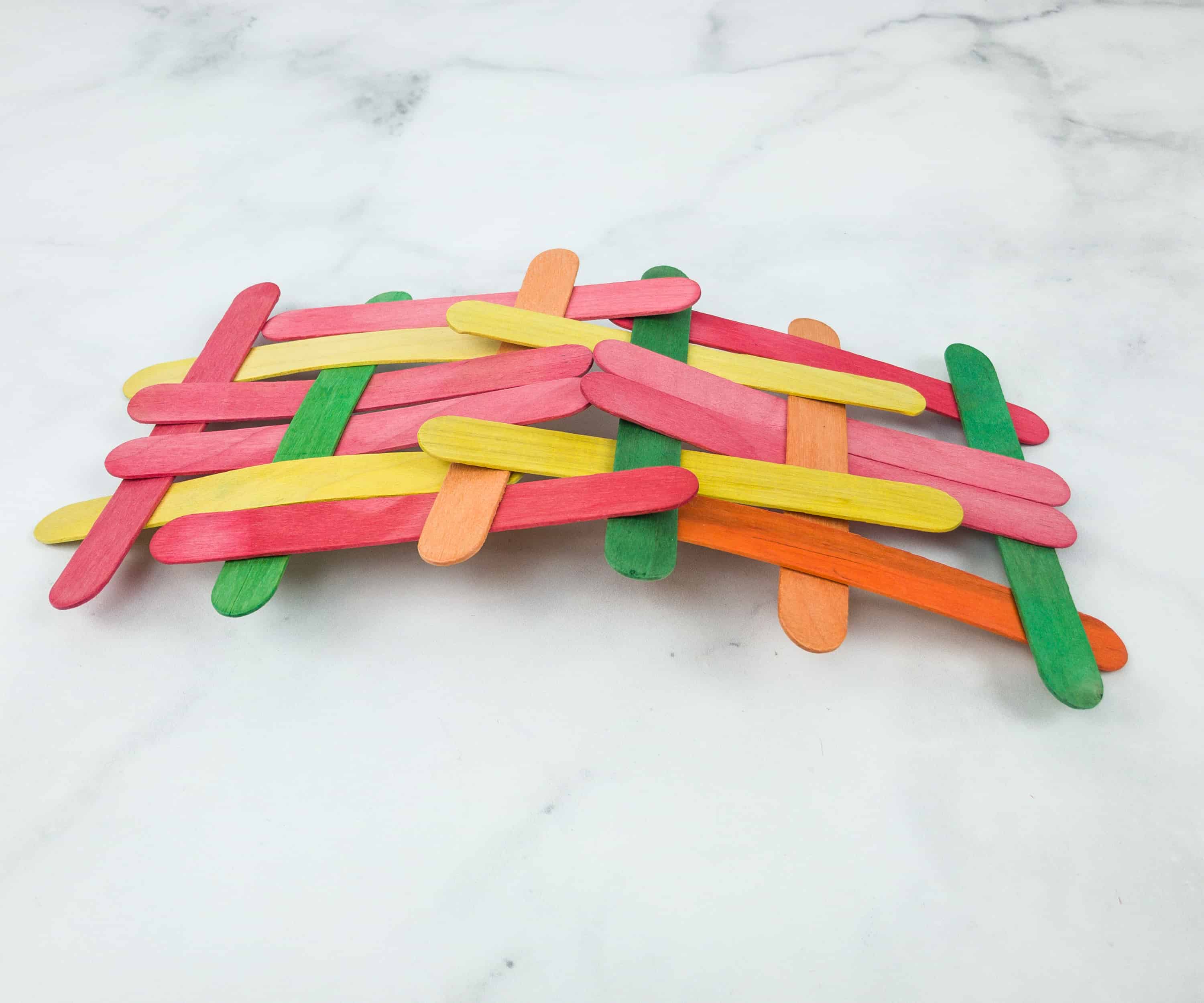 It's true that patience pays off. Here's the finished bridge!
It did take a lot of patience – a great activity to learn how to move past frustrations, plus learning at the same time. Score!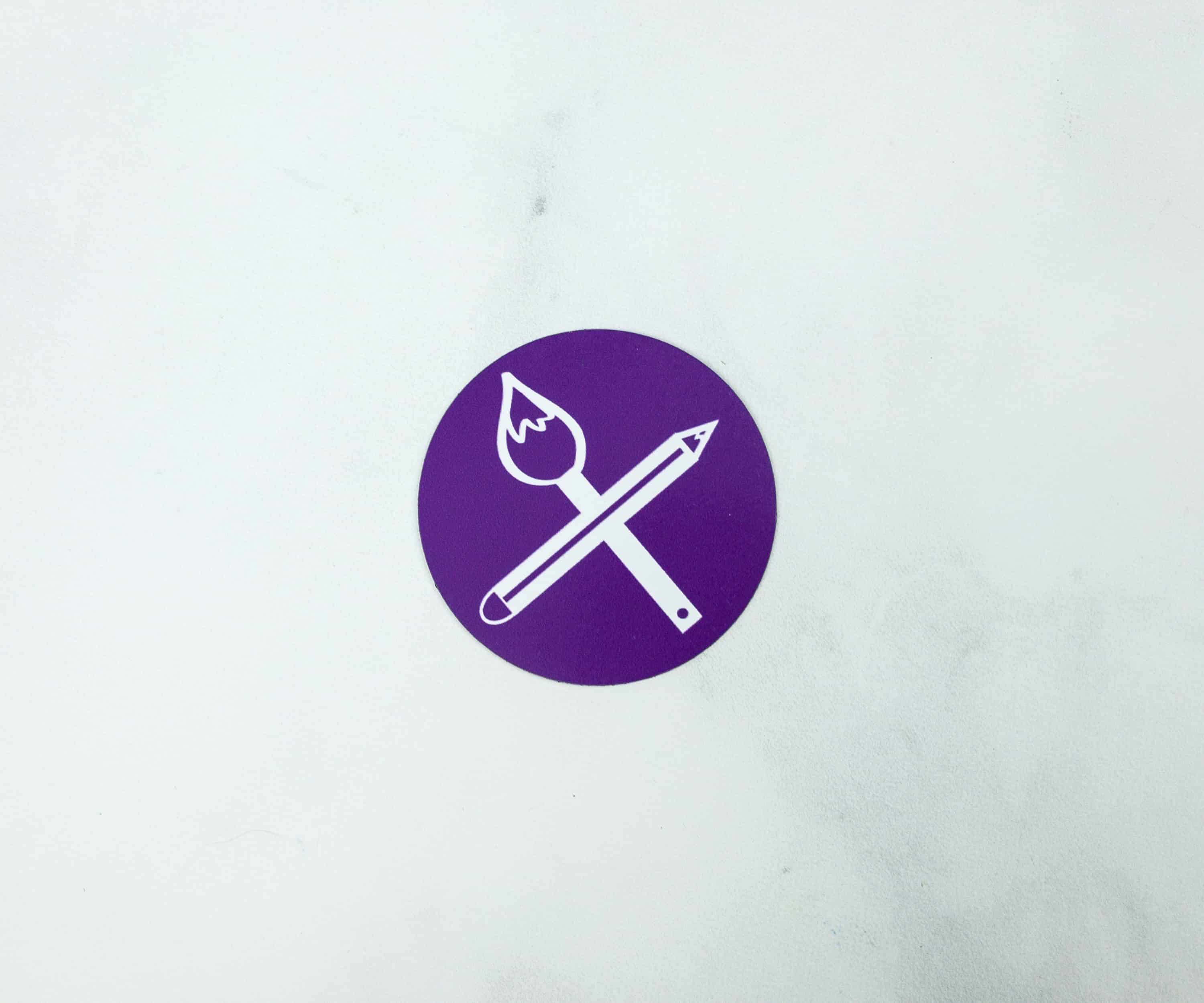 There's also a cool magnet in the box which features a paintbrush and a pen, the symbols of great artistry!
You can stick it anywhere! And in our case, the kids put it on the tin lunchbox!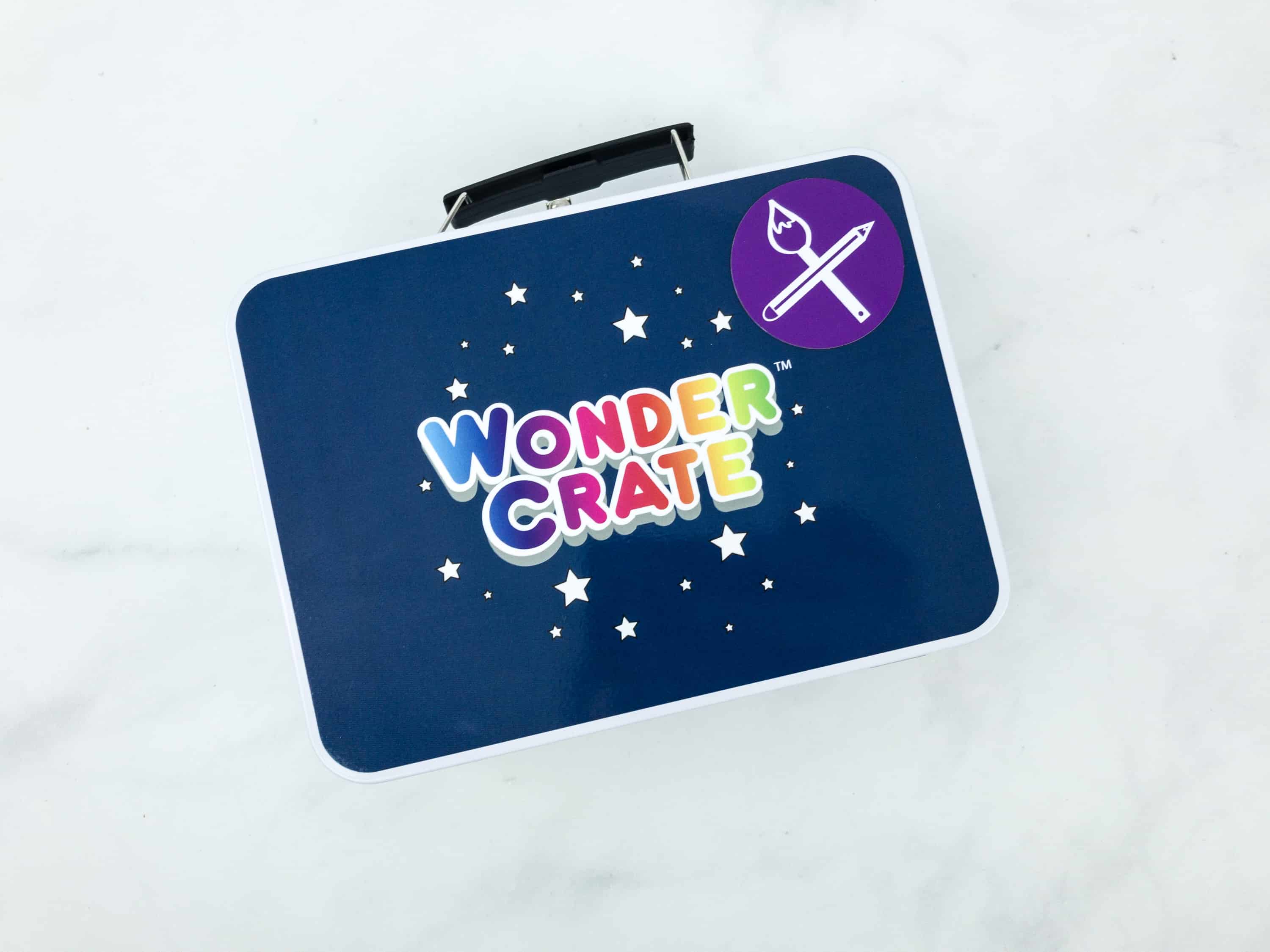 It looks perfect on the box. It's like a seal or certification that the box is truly made to help develop artists and great minds!
There's no denying that we had fun with this box! The book about Da Vinci is awesome. It lets us know more about him, like how he materialized his great ideas and how he finished them off. He's one of the well-known artists from the Renaissance period, and it's good to learn more about the arts and sciences during that golden era. The card game is also fantastic as it helps the kids be more confident by undertaking the challenges and developing the necessary skills. Meanwhile, the bridge is a good activity to apply what we learned about the featured artist in this box. Overall, it's a great box to empower kids and help them develop their abilities not just in arts and crafts but in all aspects as well!
What do you think of the Starter Box from Wonder Crate?