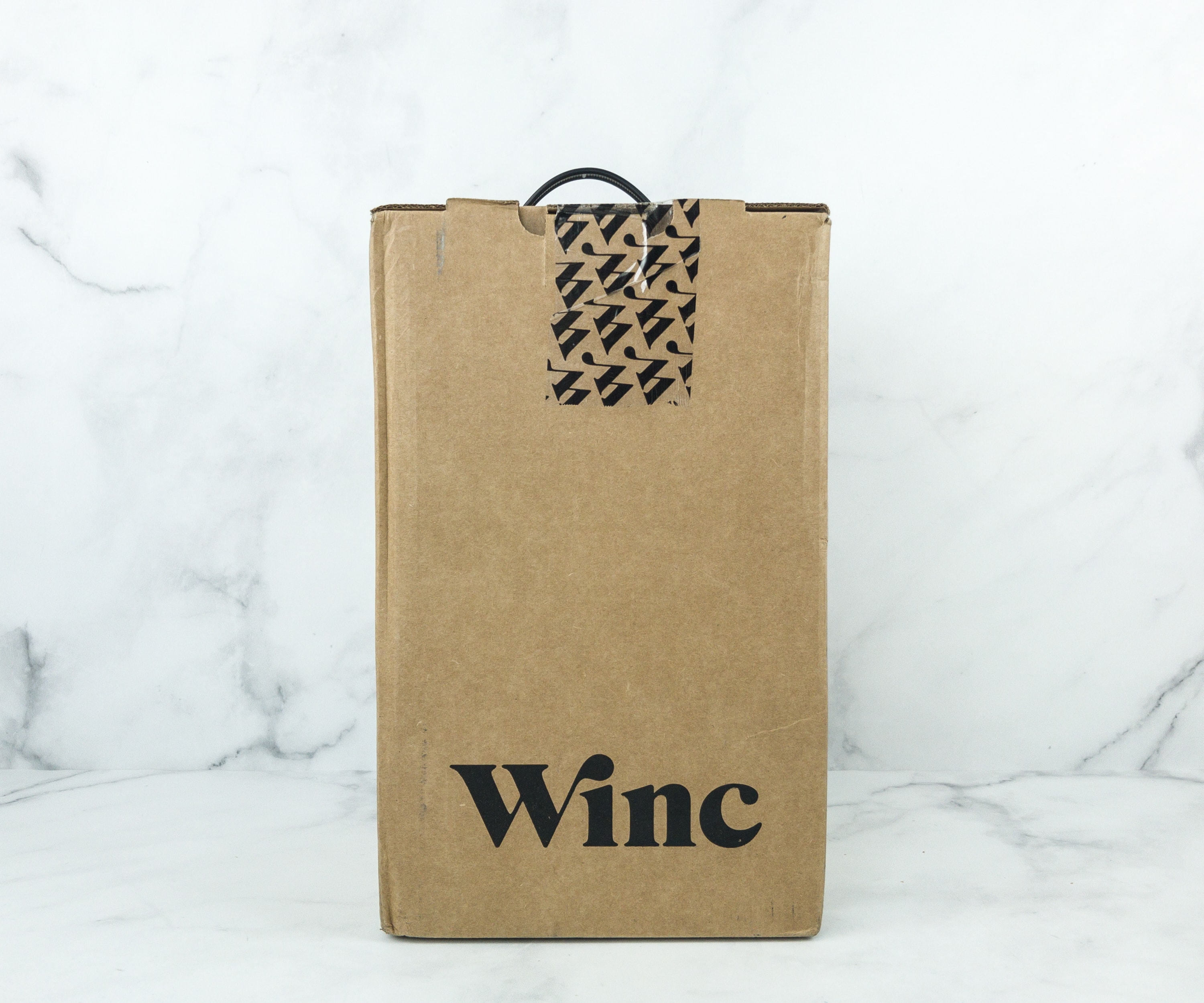 Winc is a wine subscription service that sends a selection of unique wines based on your personalized palate profile. When you sign-up, you Winc asks a brief series of questions so they can customize your selections to suit your tastes — things like how your take your coffee, and how much you enjoy salt, citrus, berries, and earthy flavors. You can also choose how many reds and whites you want amongst your order, as well as how much you generally like to spend per bottle ($15-$30). To get better recommendations, you can rate the wines on your account. A monthly order starts at 3 bottles a month for $39, plus $9 flat shipping rate and tax. If you order 4 or more bottles, shipping is free. Bottles start at $13 a piece, and you can add as many additional bottles as you'd like to your monthly shipment.
DEAL: Save $20 on your first box. USE THIS LINK to get the deal.
The wines arrive in special-purpose protective packaging.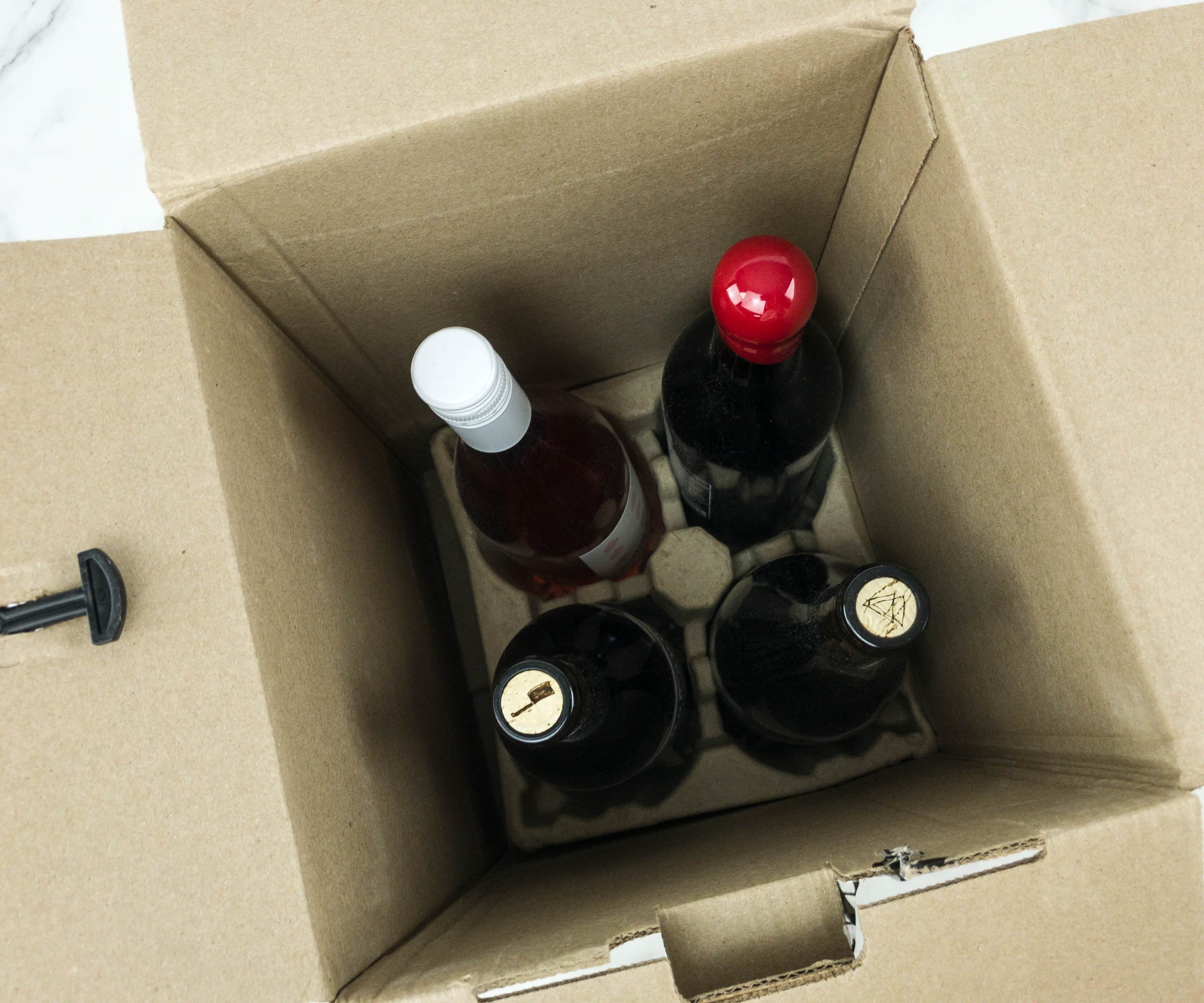 The package ships straight to your door, so long as your state is cool like that, but an adult signature is required.
I will drink Life to the lees.

– Alfred, Lord Tennyson
Aside from wines, they also included some select offers.
There are several promo cards from various brands like YogaClub!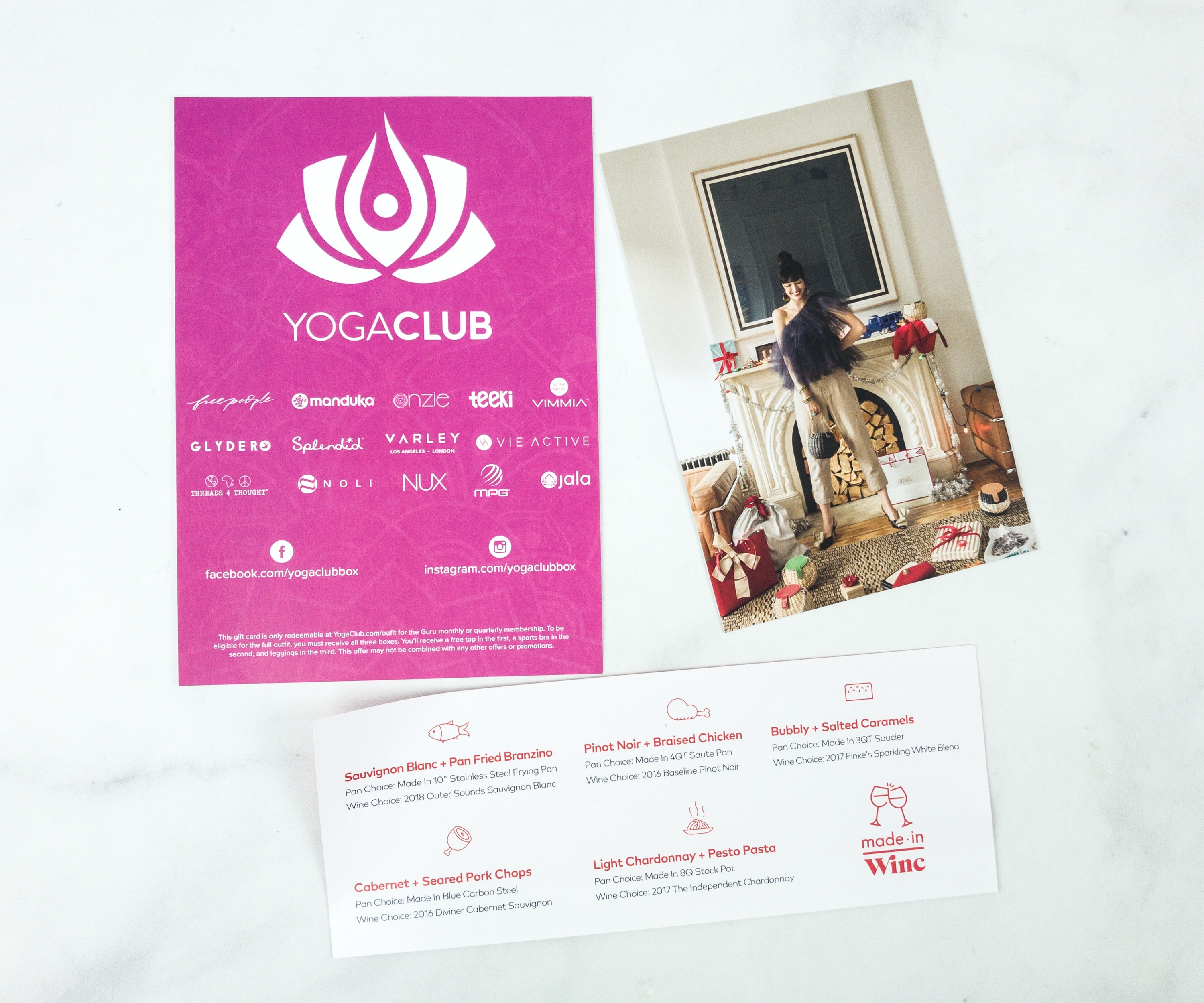 They even provide wine pairing notes!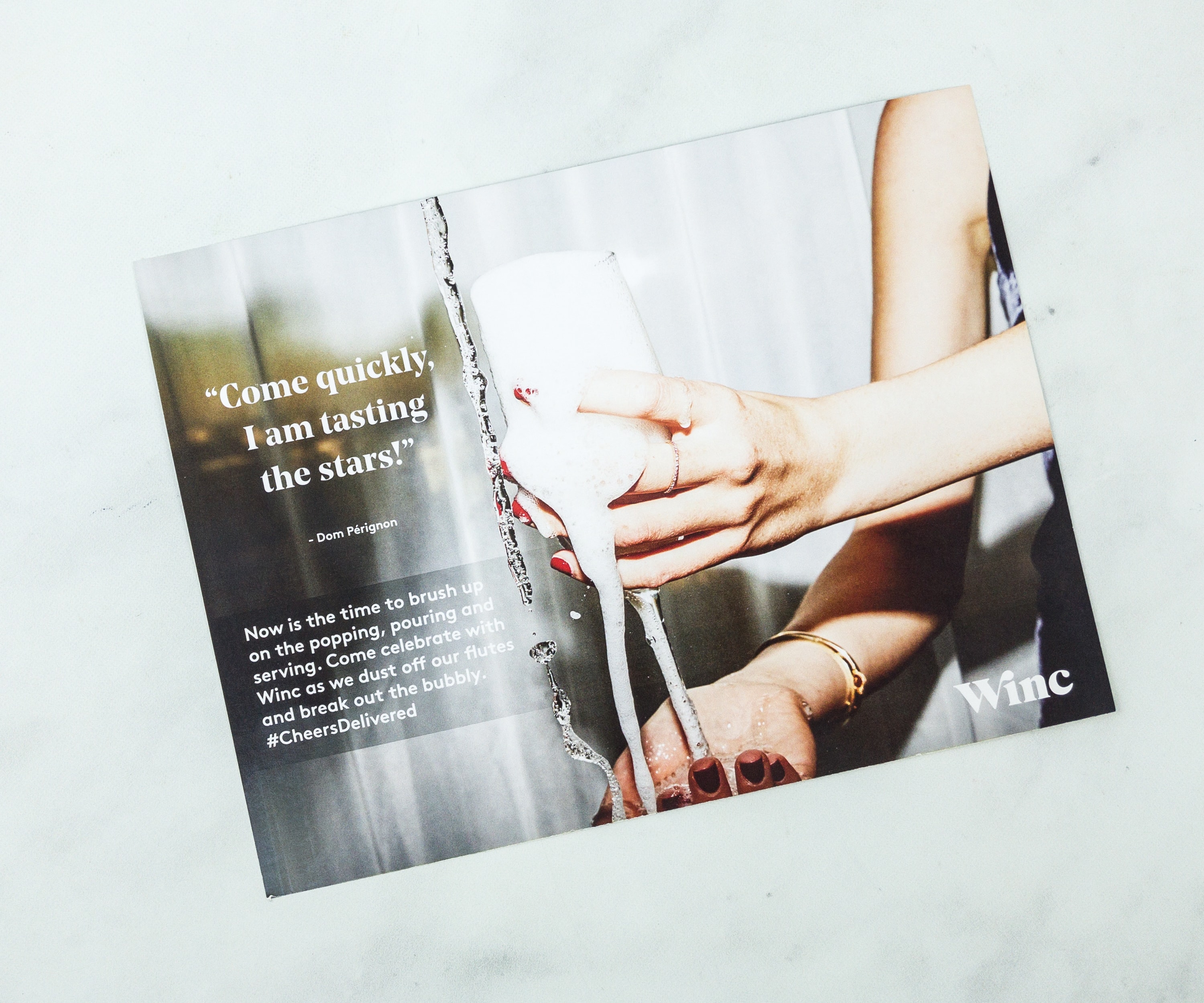 Come quickly, I am tasting the stars!

– Dom Perignon
For the month of December, Winc members will get a 10% refund for every gift card purchase.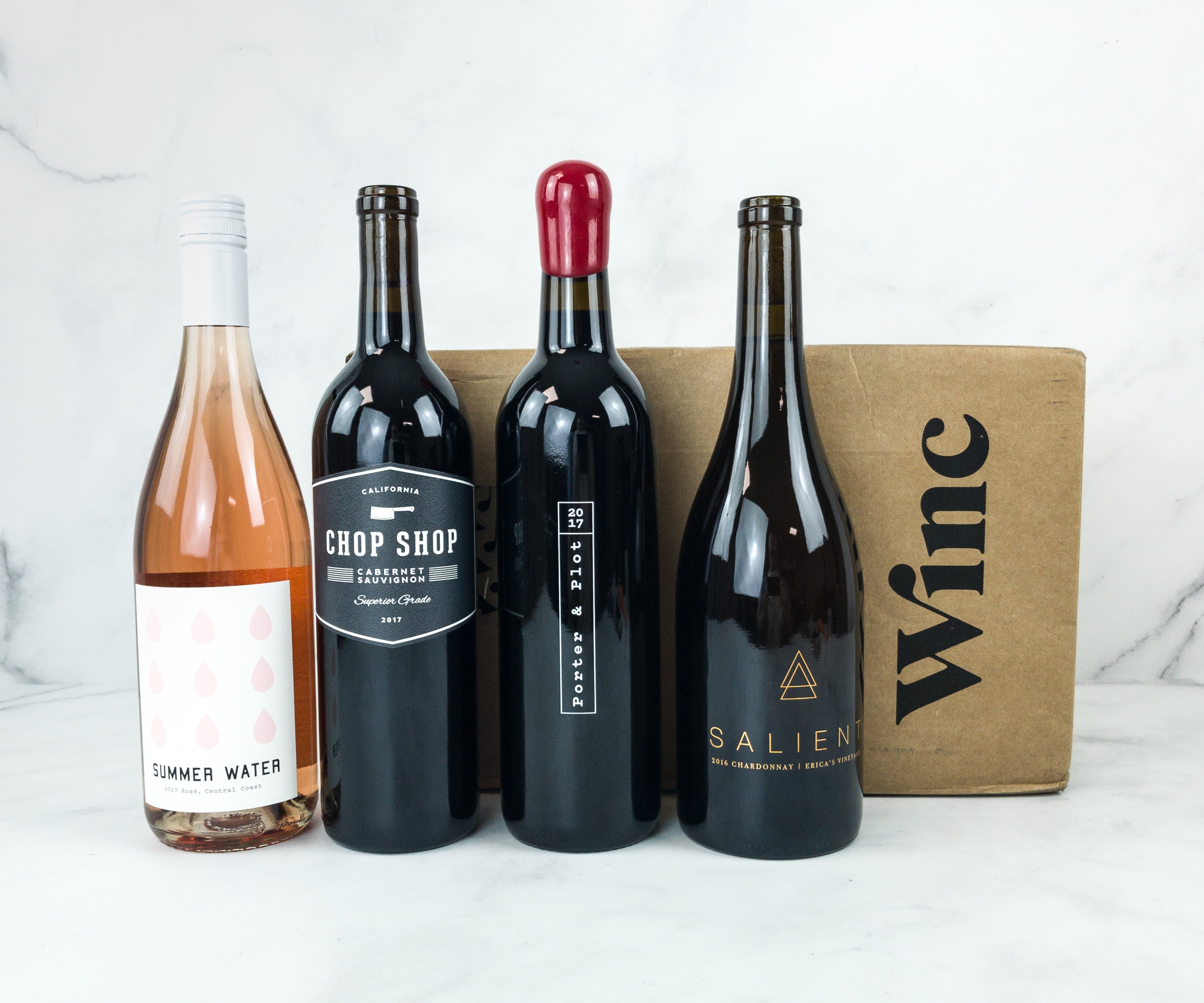 Everything in my box!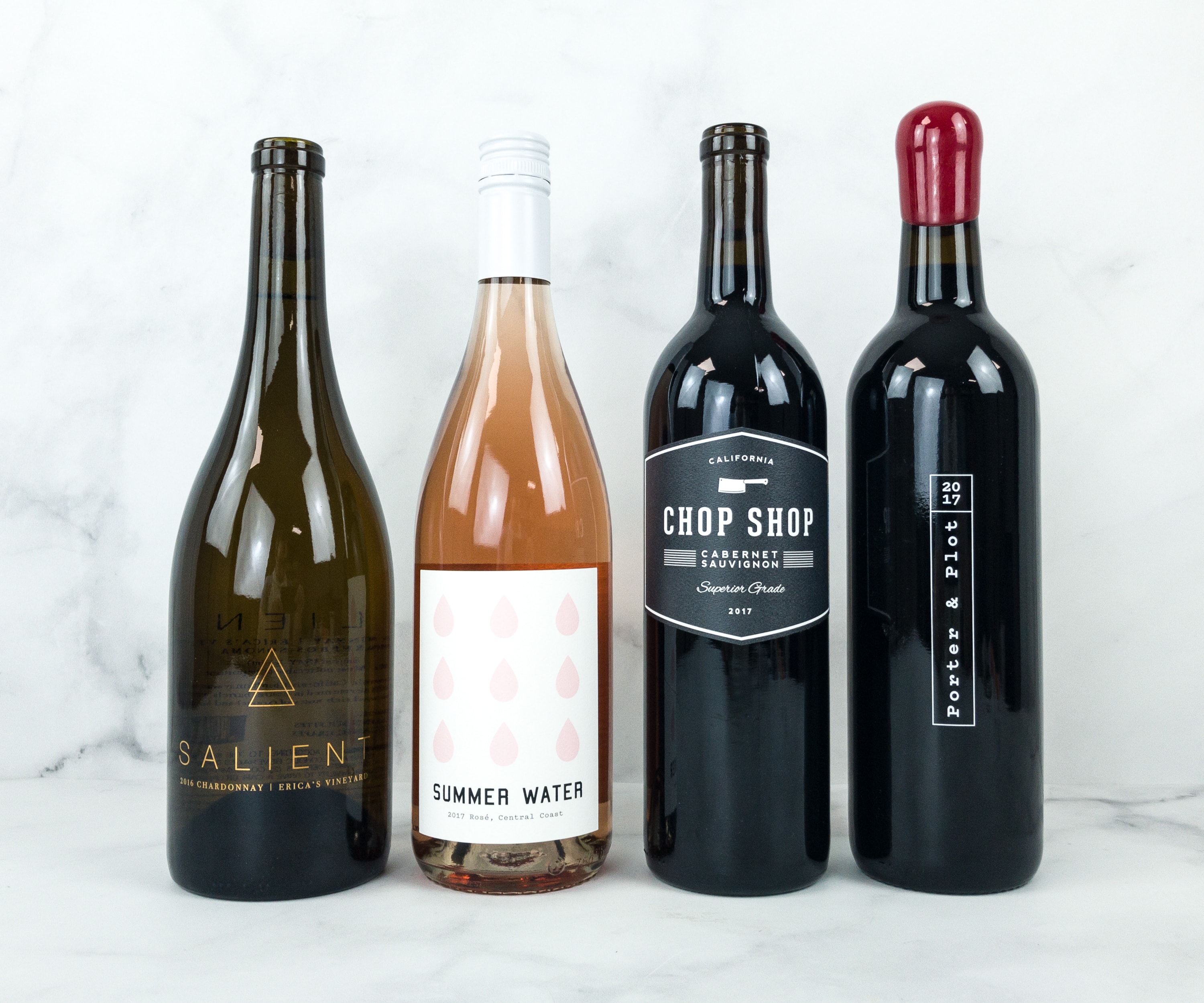 Here are the four stars of this month's box! This month we let Winc decide for us, but you can override their decisions – you'll get a selection email before your box ships.
Our first pair of bottles is a Salient 2016 Chardonnay and Summer Water 2017 Rose!
Salient 2016 Chardonnay ($27) It's a great full-bodied wine made of hand-picked grapes from an Organic Carneros vineyard. The wine was fermented in neutral French oak barrels, making it so fruity and dry at the same time. The tasting notes of butterscotch and oak alongside lemon rind is the perfect balance of woody and earthy.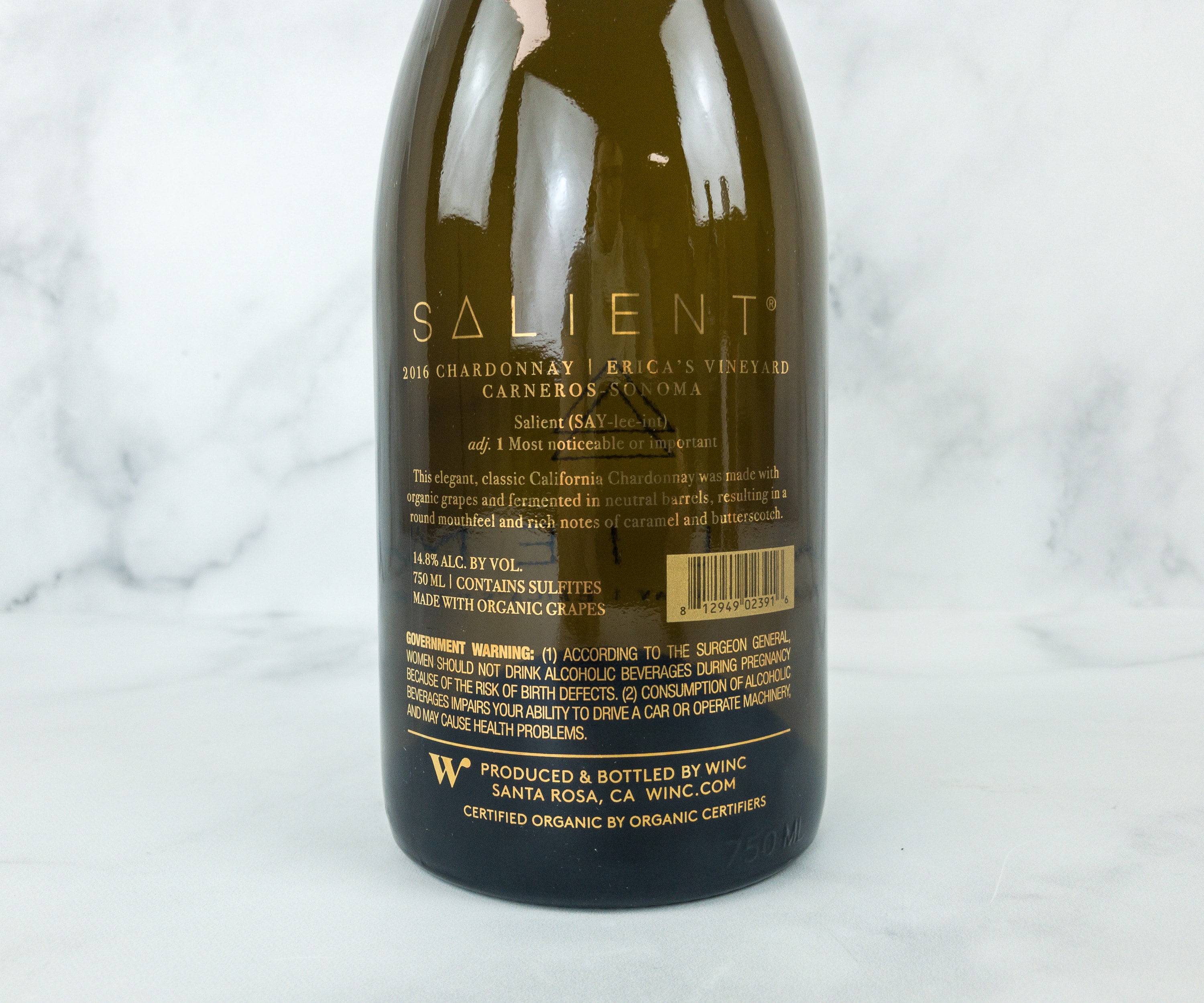 This wine is best served chilled, then let it warm up in the glass. It also pairs well with poultry, fish pasta with cream sauce, and cheeses.
Summer Water 2017 Rosé ($18) This rosé is made with freshly picked grapes in the early season of the year to achieve a natural acidity. It's light, crispy, and dry, with notes of strawberry, pink grapefruit, rose, and orange blossom.
It is best served chilled and paired with shellfish, ceviche, or salads. The wine reflects a pale pink color which reminds me of the warm weather of summer!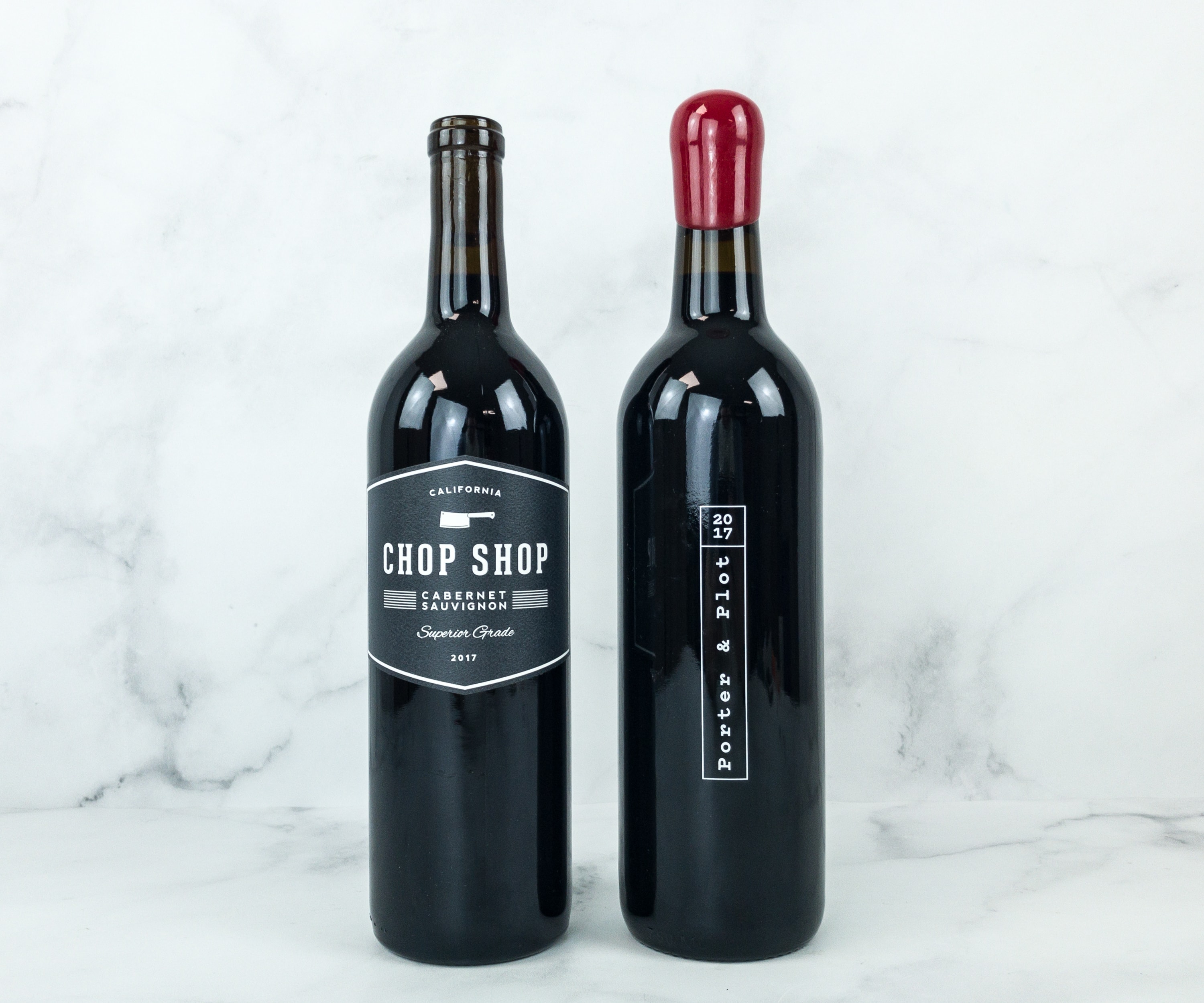 The second pair of wine we got is from Chop Shop and Porter & Plot!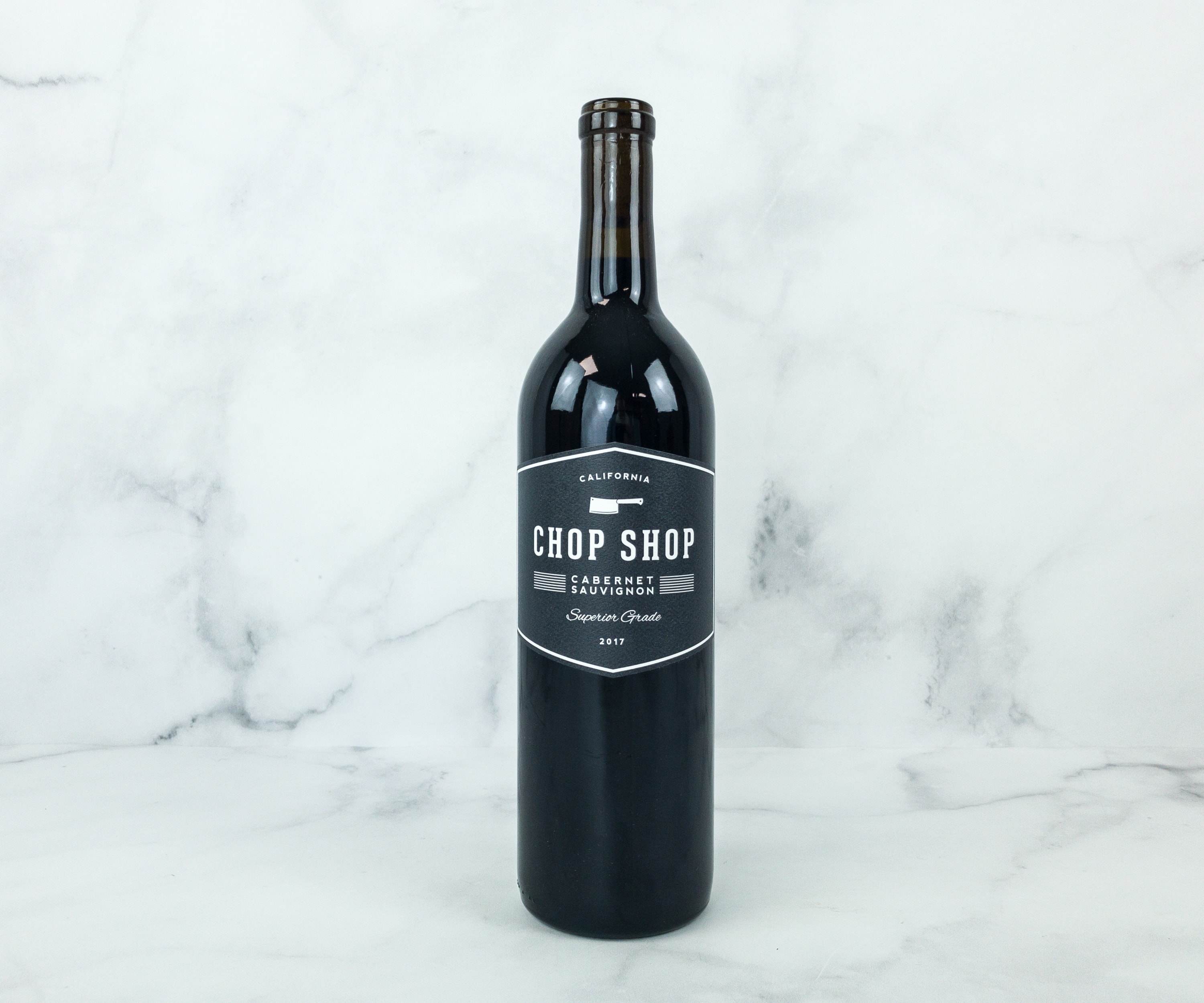 2017 California Chop Shop Cabernet Sauvignon ($14) This tasty drink possesses a blend of Lodi and Clarksburg AVAs, a popular style made from freshly picked ripe grapes aged in French and American oak. It's a full-bodied red wine with a slightly sweet and fruity taste.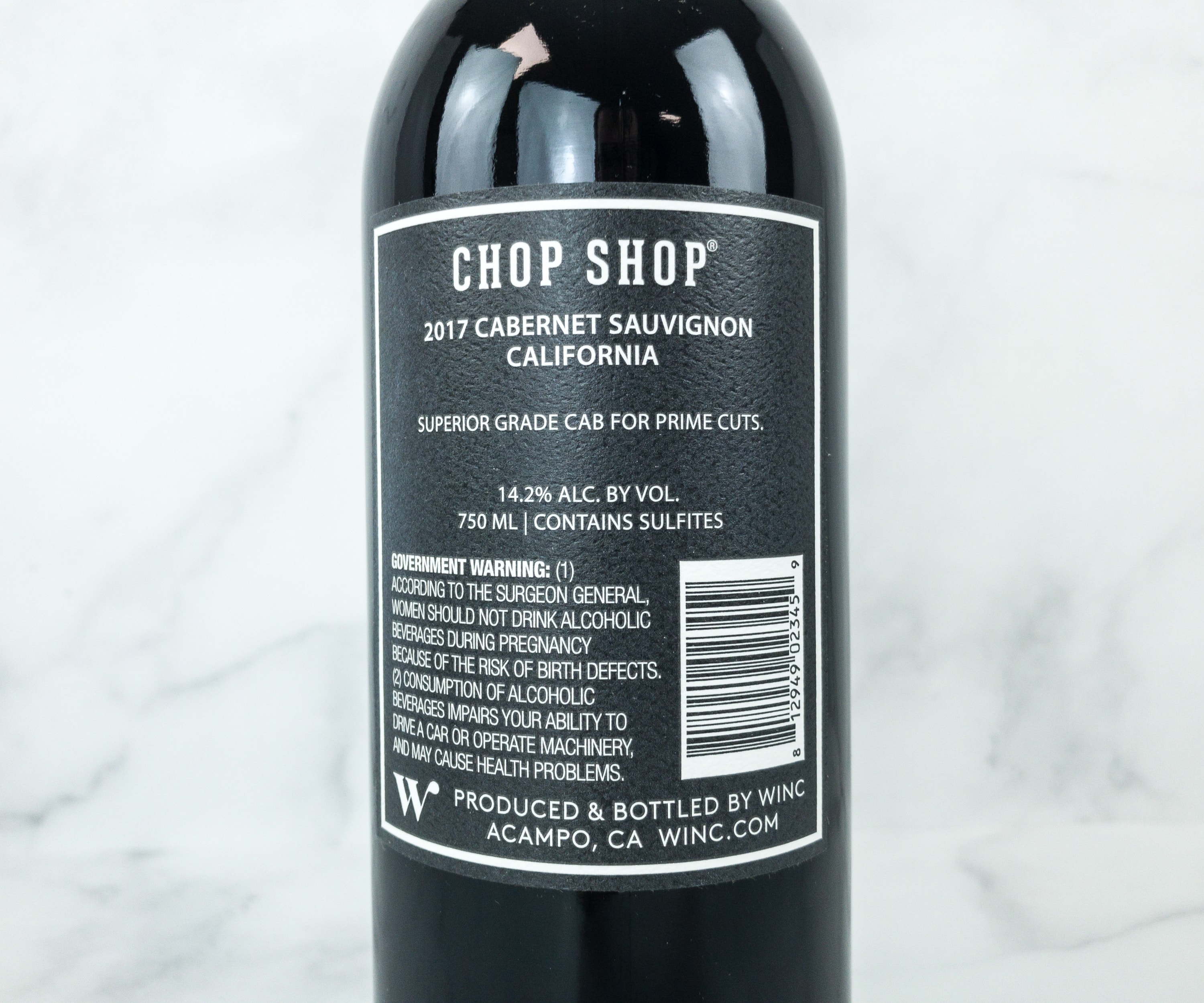 The tasting notes of baking spice, black currant, eucalyptus, and red cherry pairs well with comfort food like burgers, chocolate cakes, and barbecues!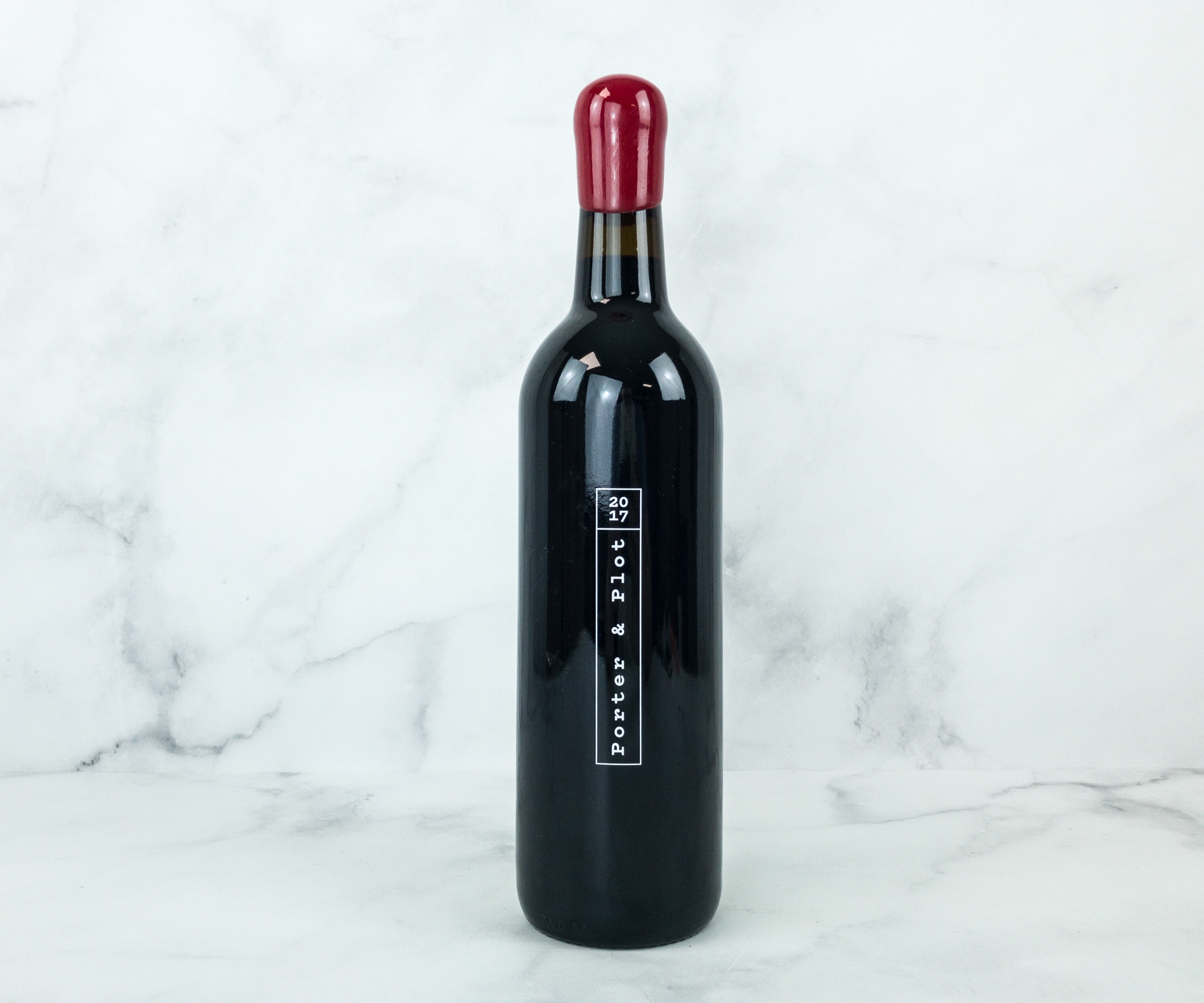 2017 Porter & Plot Pinot Noir ($35) It's a red wine fermented using the traditional method, meaning no yeast was added to start the fermentation process. It features black pepper, blueberry, red cherry, and rose petals notes, showing a great balance of fruit, spice, and unique earthy flavor.
The velvety texture and sweet luscious notes make a perfect pairing with pork, lamb, and stew dishes. It's ideally served at room temperature.
Winc is an amazing subscription for wine connoisseurs and newbies alike, as they offer flexibility with their subscription. If you already know which wines you like, you can select the wines you'd like to receive. Otherwise, they can do the work for you. Our box for this month includes four fruity and rich wines from well-known winemakers around the world. The bottles are well packed so they arrive in great condition. I am so impressed every time a box arrives at our door, and now I'm really excited for another fun and relaxing wine night! Thanks, Winc!
Do you subscribe to Winc? Which wines are your favorites? Tell us in the comments below!