Vegan Cuts Snack Box is a monthly vegan food subscription that brings 5-7 organic and vegan treats each month. Each subscription box costs $22.95 monthly, and delivers mostly gluten-free snacks (always vegan!) right to your door step.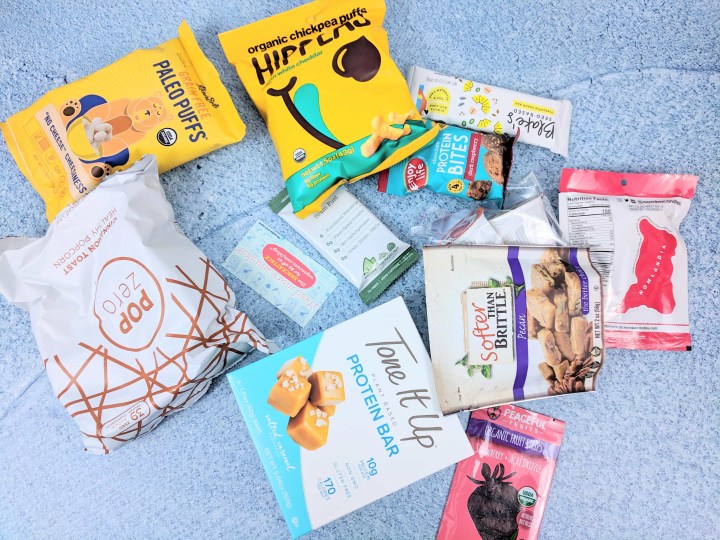 Here's everything in the box.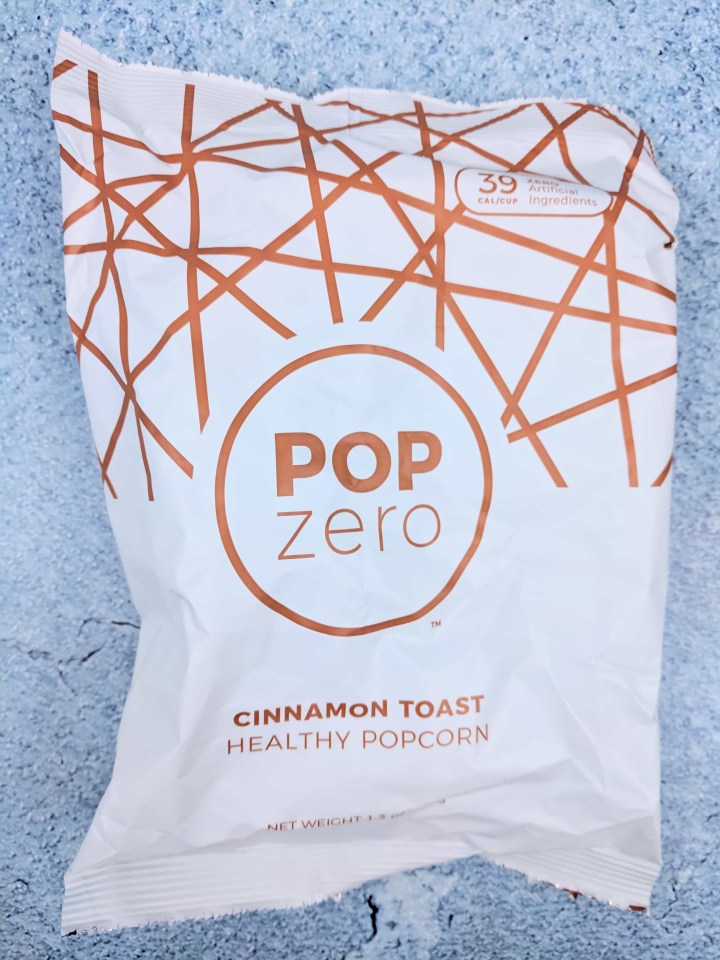 Pop Zero Cinnamon toast Popcorn. Each popcorn was nicely coated with cinnamon, without the powdered feel that you usually get.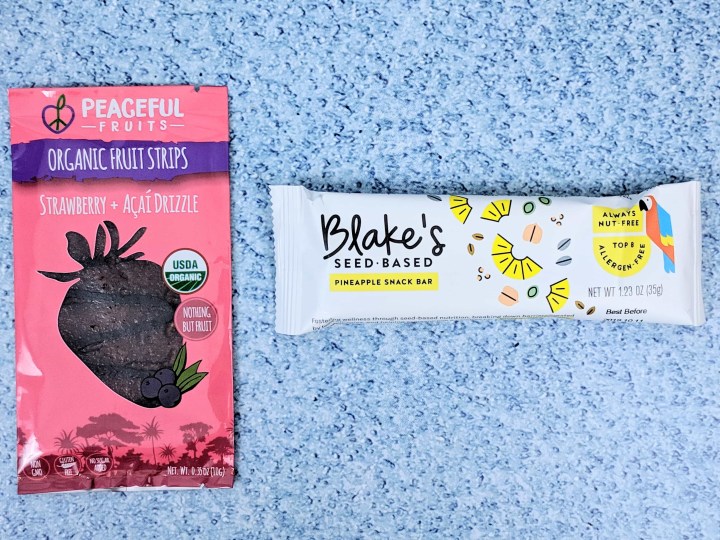 Peaceful Fruits – Fruit Snacks – Apple + Açai Drizzle. It was stiffer than expected but full of flavor. I wouldn't have been able to tell it was açai drizzle, as I'm not familiar with this flavor, but it was good.
Blake's Seed Based Pineapple snack bar. This bar is made with real Pineapples, sunflower seeds, pumpkin seeds, and flax seeds. It's free from the top 8 allergens. The pineapple flavor is sweet and delicious.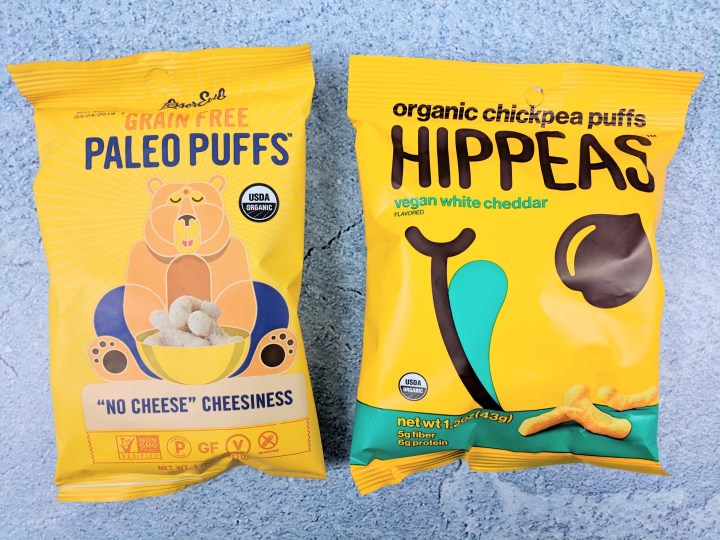 Grain Free Paleo Puffs No cheese cheesiness. It feels like a puffed cheese treat, but a bit more gooey in the mouth. They taste fine and are nicely crunchy.
Hippeas – Vegan White Cheddar. Puffed treats! They were long, like your usual puffed cheesy treats, but light and not oily on the fingers. I'm not sure I would have guessed the flavor, but it was tasty and not just salty.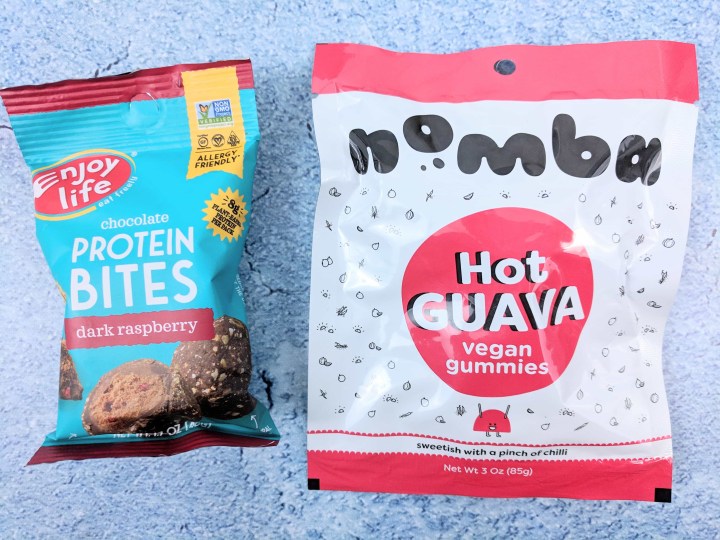 Enjoy Life – Chocolate Protein Bites, dark raspberry. This bar is made with a mix of dark chocolate and banana with a chocolate pumpkin seed coating. It's peanut, soy and gluten free.
Nomba Hot Guava Vegan Gummies. These things are amazing. They are fruity sweet with a hint of chili, making them slightly hot.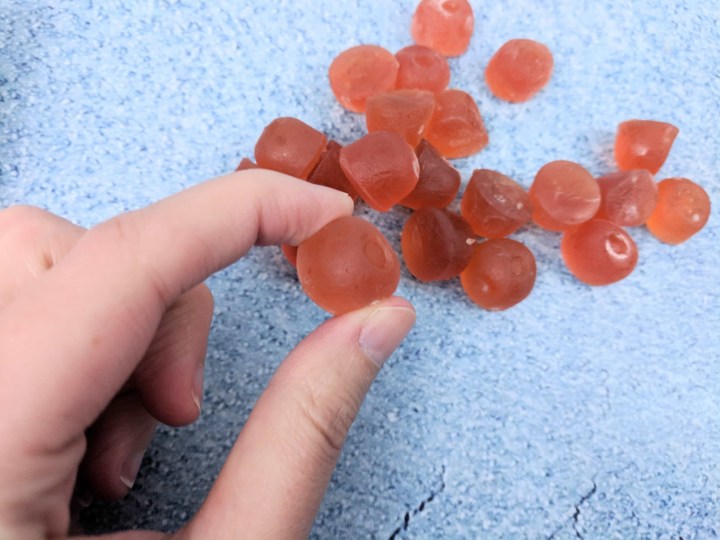 They have the texture of swedish fish, and they tend to stick to each other, but they feel dry to the touch.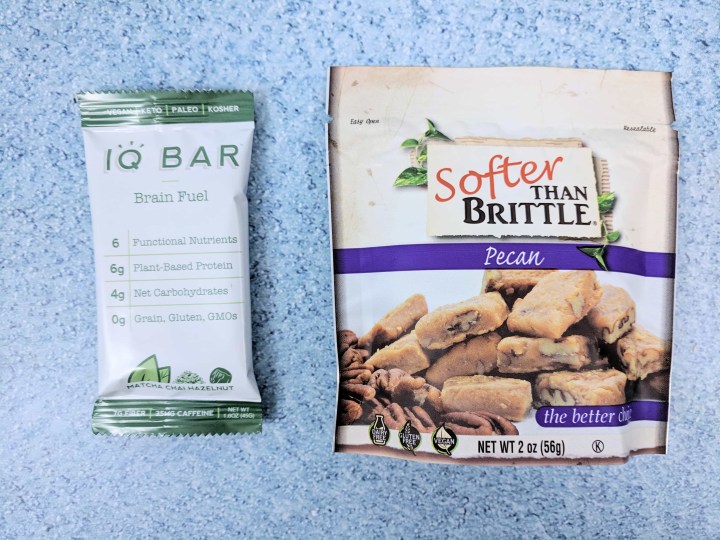 IQ Bar Brain Fuel – Matcha Chai Hazelnut. This bar is sweetened with Allulose, a Non GMO "sugar" that has no impact on blood sugar. It also contain 35mg of caffeine for a little boost.
Softer than Brittle – Pecan. Delicious soft brittle, they are cut into single bites.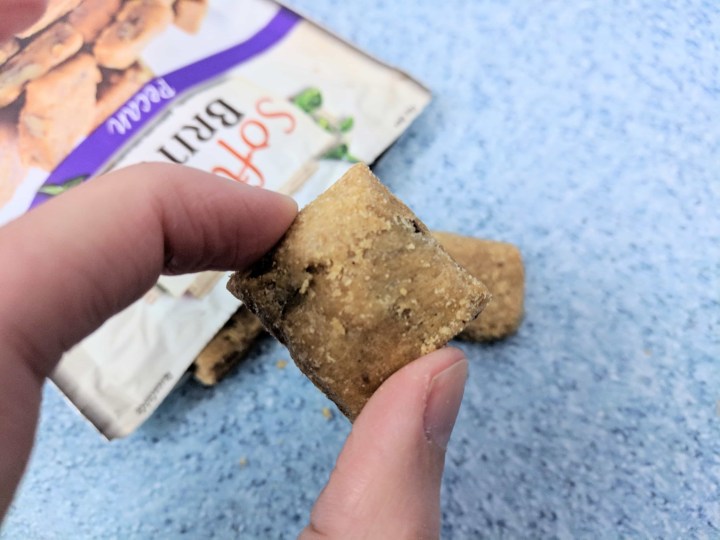 They are soft, sweet, with a bit of crunch, and very tasty!
Tone It Up Plant Based Protein Bar – Salted Caramel flavor. I love salted caramel, but these bars smell so sweet right out of the wrapper! We received a full box of 4 bars.
They don't taste as sweet as they smell, and they are quite soft. The pea crisps have more of a grainy texture than a crispy one.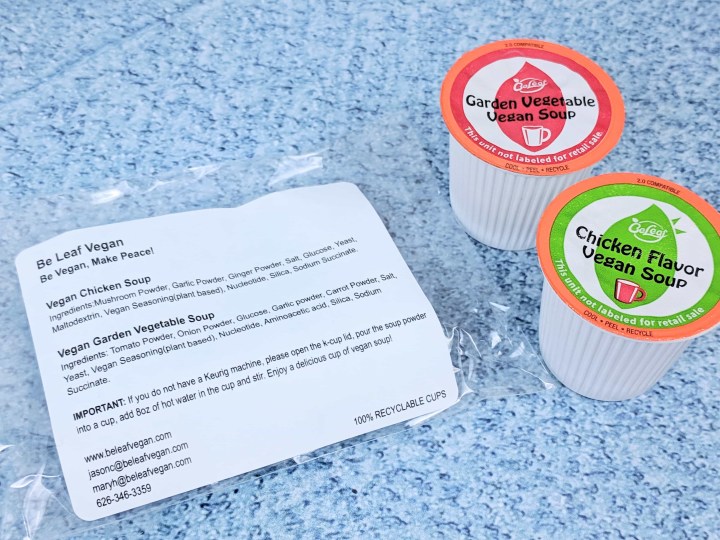 Be Leaf Vegan : Chicken soup, and Garden Vegetable Soup. We received to k-cup to make vegan soup. If you don't have a K machine, you can pour the content into a cup and had hot water.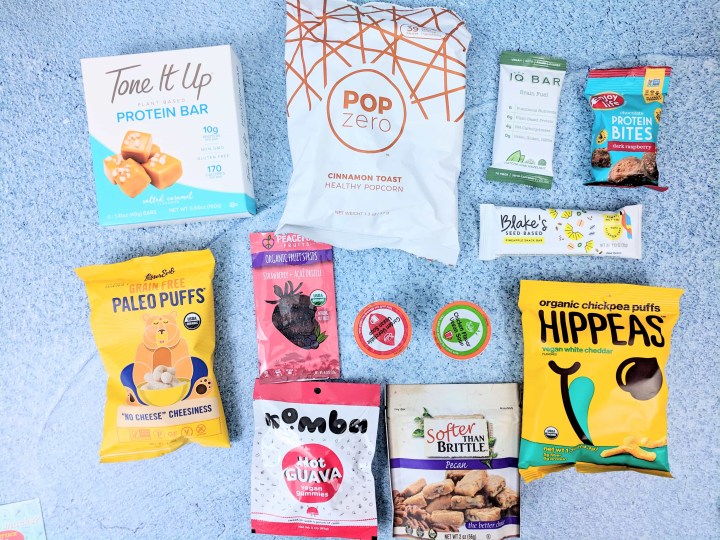 I always enjoy discovering new treats in my Vegan Cuts Snack box. I like the mix of sweet and salty, and that not everything follows the same taste profile (like having everything chocolate flavor). I'm always happy when we get a full size or more than one of a treat, so I was quite excited to get a full box of protein bars. My favorites this month were the Vegan Gummies, the brittles and the popcorn. My husband shares my love for the gummies.
Have you tried Vegan Cuts Snack Box? Let me know what you thought of the box!