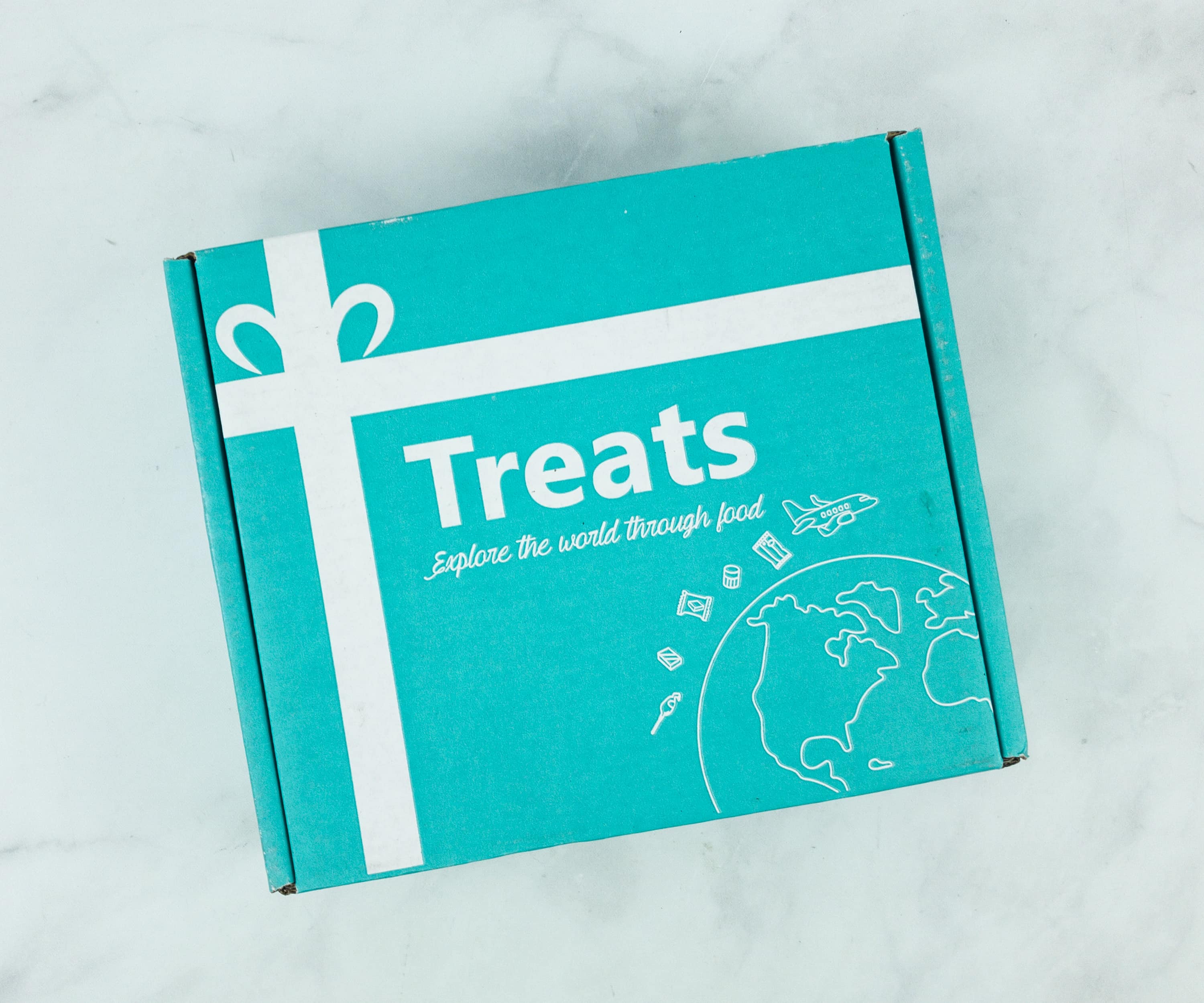 Treats is a monthly snack subscription full of snacks from around the world. You can expect to receive eclectic and interesting snacks that you've never sampled before (unless, of course, you've lived in the featured country recently)! The Standard Pack offers 4-5 snacks, while the Premium box offers 8-10. It's quick to enroll, and you'll get your first box within a few days of when you subscribe.
This is a review of the premium pack – $25.95 per month.
DEAL: You can save 15% on your first month with coupon code HELLO15.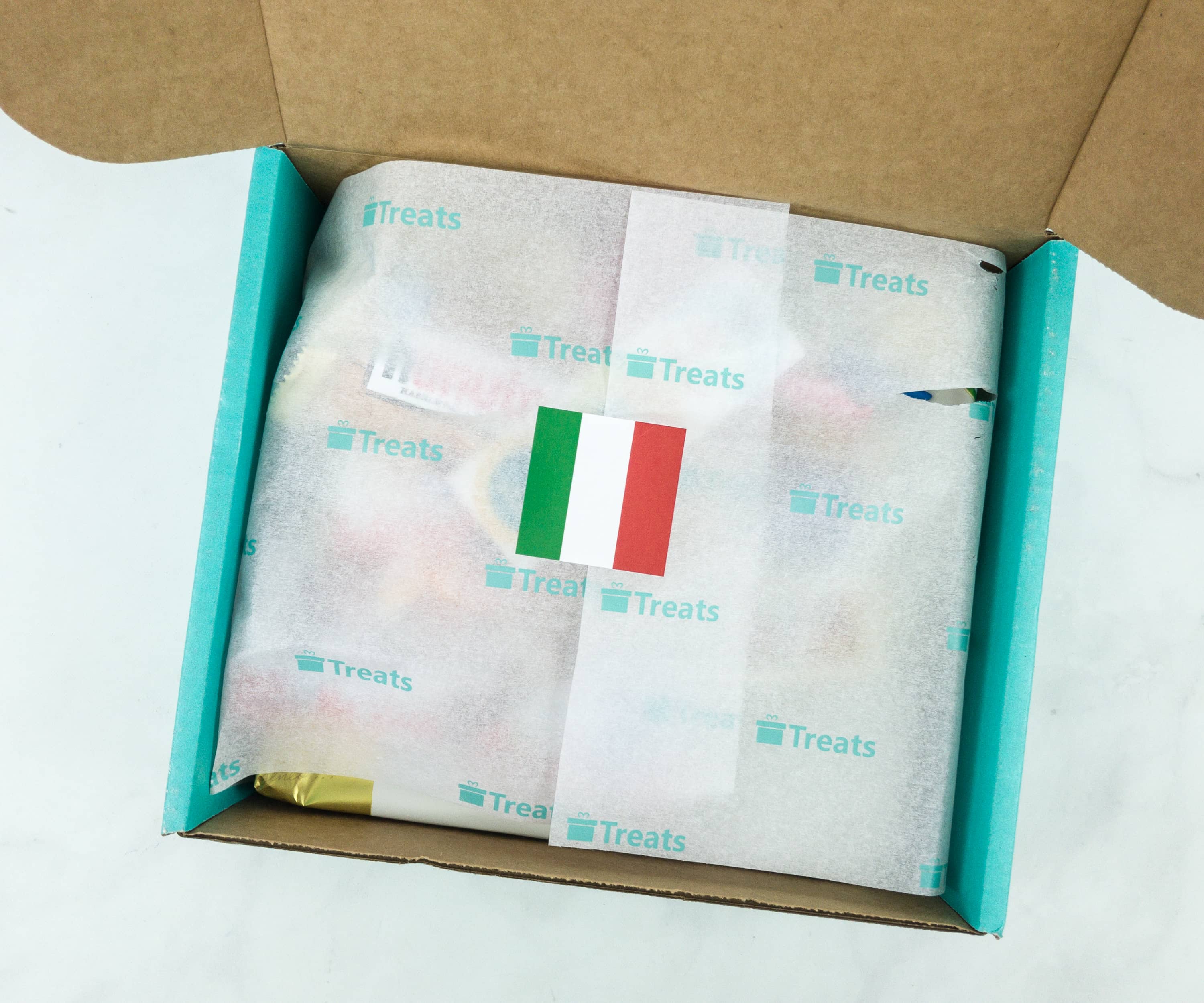 This month's Treats destination is Italy! The packaging is simple yet elegant, and you are always greeted with the flag of the featured country when you open the box. Tissue paper keeps the contents a secret until you are ready to dive in.
There is also a handy info card that gives the name and maker of each treat, as well as a short description of each. The blurbs give you a sense of what to expect, but you'll have to check each treat's label (and possibly hire a translator) for more detailed info on ingredients and nutrition. Even with the card, the only way to truly appreciate everything is to taste it!
The box also includes another card that features some facts about Italy, plus a clue for your next month's box.
This month's featured recipe is Pasta Carbonara!
The box always comes with a beautiful postcard welcoming us to this month's Treats destination. Usually, it is a shot of one of the most iconic landmarks of the country. This month, it's the Colosseum from Rome!
The introduction card tells a little about the snack culture and points out some of the flavors or snack styles that are popular or unique to the destination.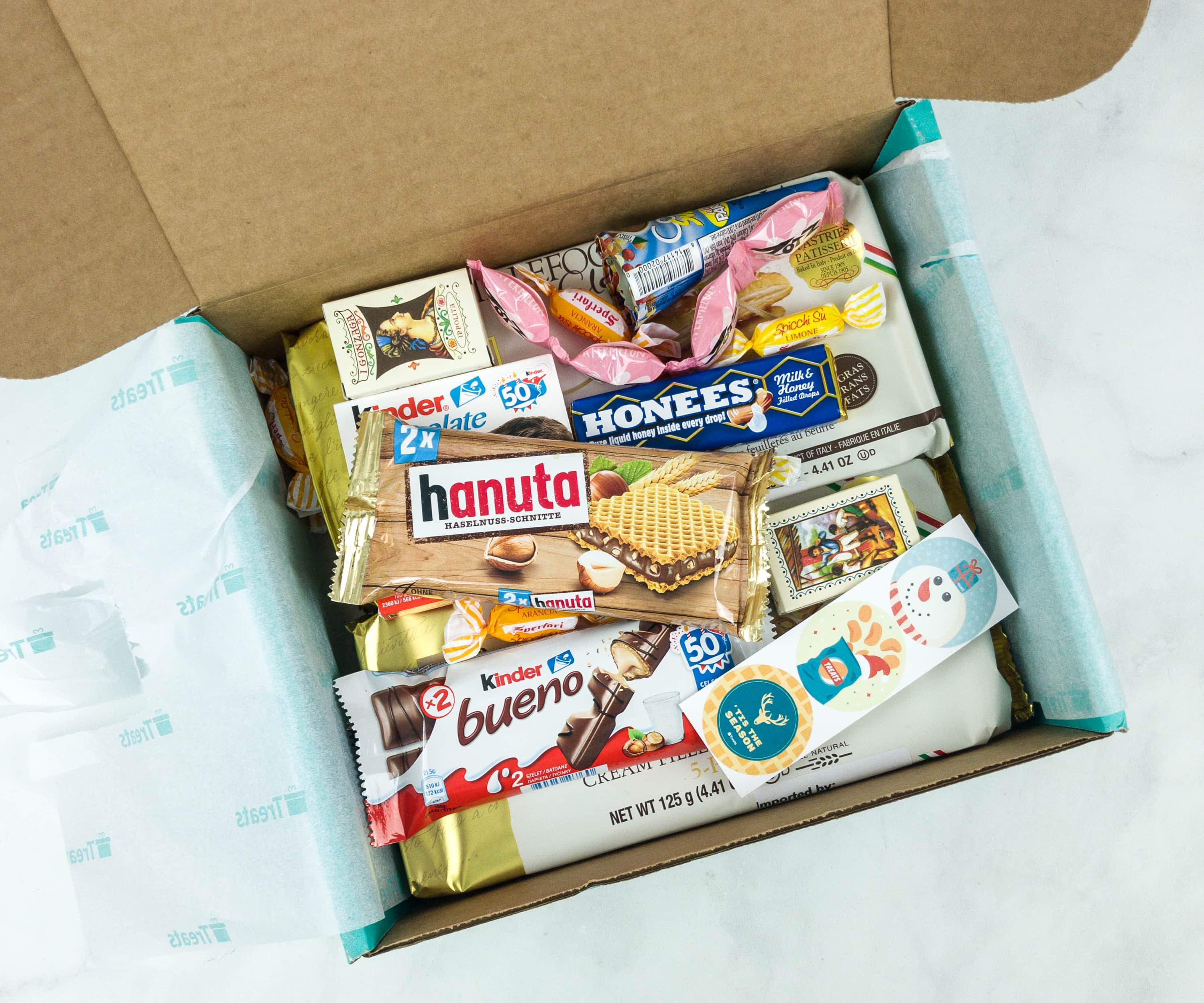 The box is filled to the top with goodies! Everything comes in its original packaging, often solely in the language of the featured country – sometimes it's just as much fun to see the unique package styling as it is to try the snacks! The box is always so full, that they don't need to use any extra packing material.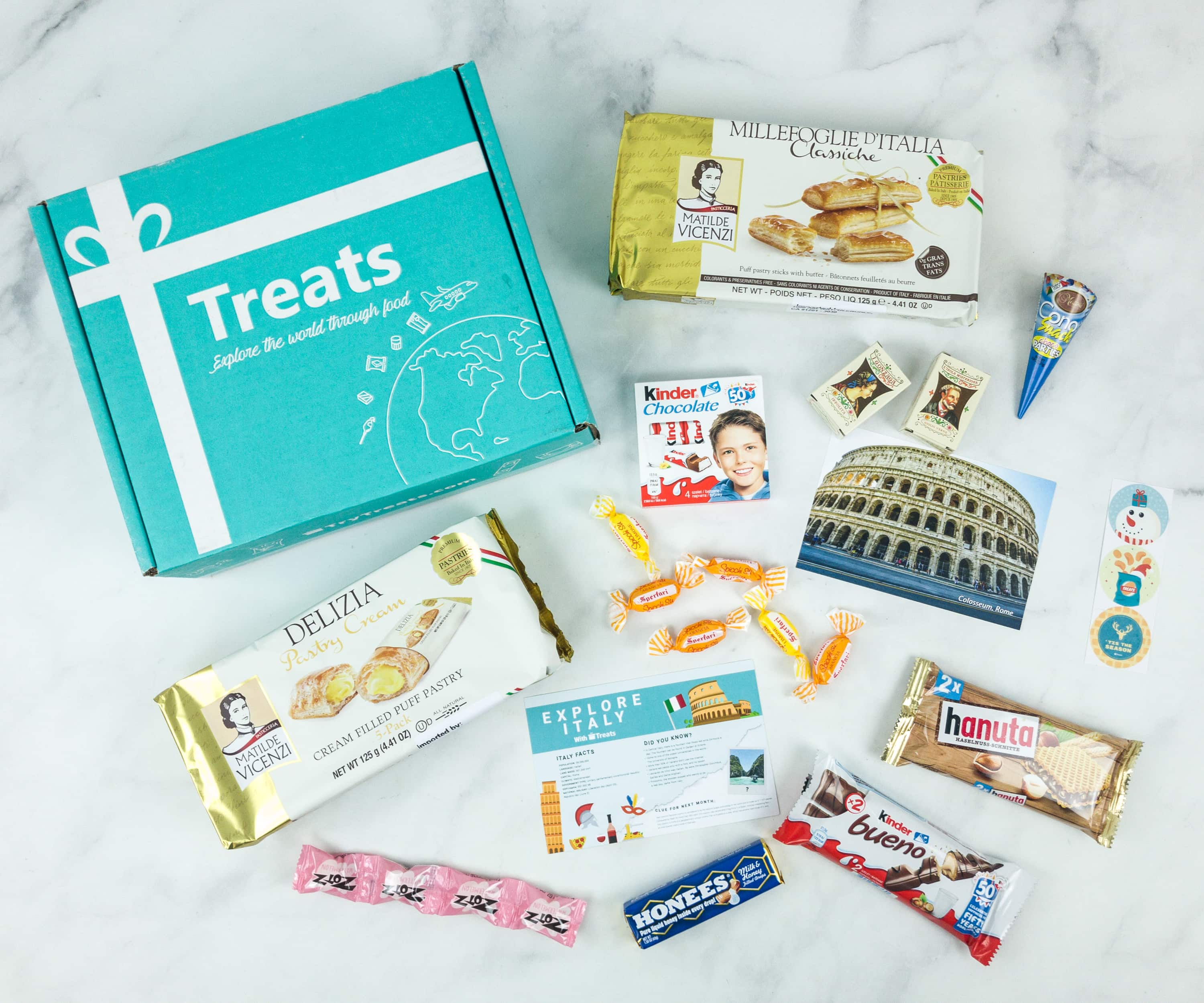 Everything in the box. The composition of each Treats collection depends on the local snacking culture, but there is usually a good mix of sweet and savory and individual and family packs.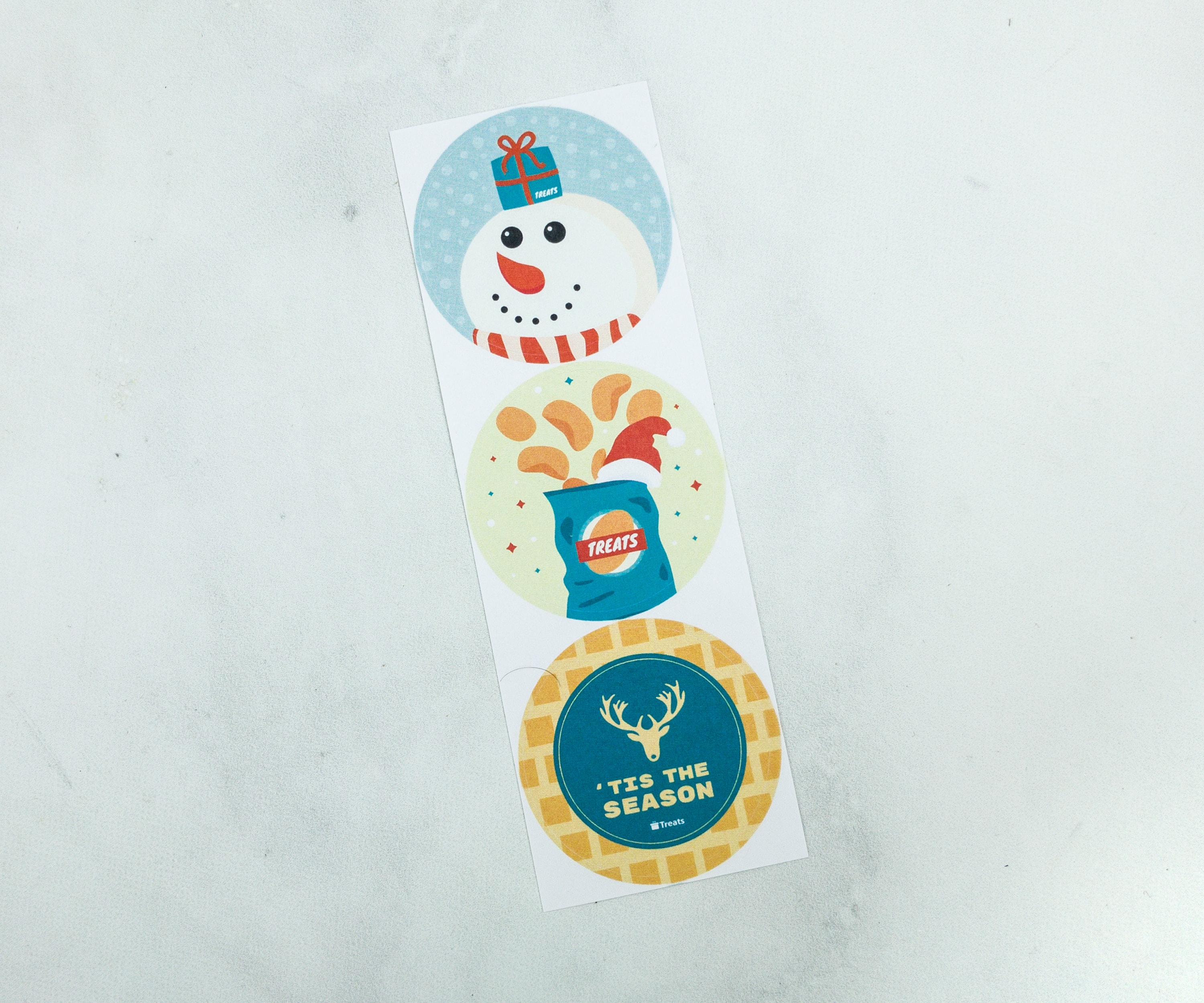 Stickers. This month's bonus item is a set of cute stickers from Treats Box!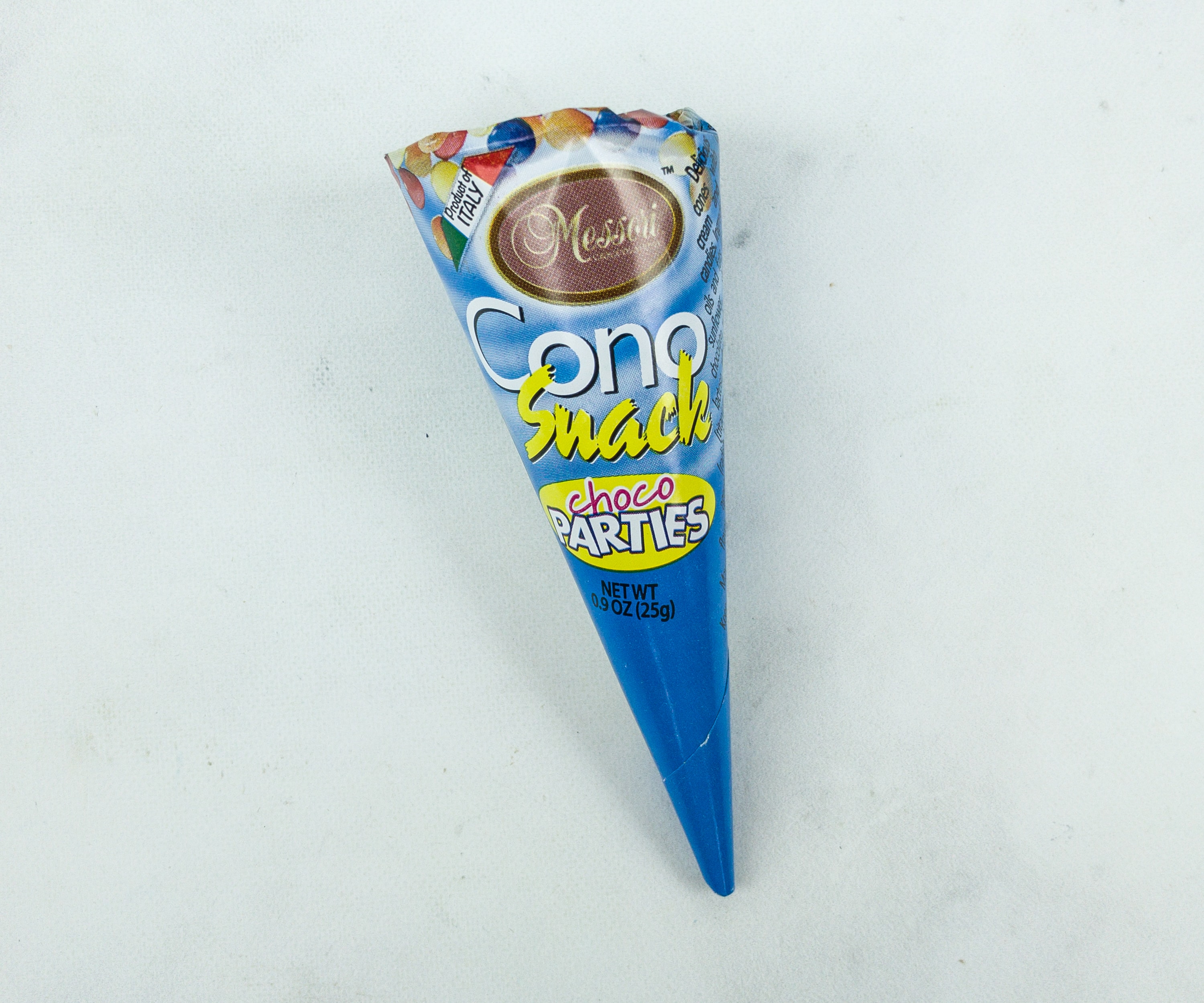 Messori Chocolate Cono Snack ($1.43) This is a famous Italian treat made with a Belgium wafer cone filled with dark chocolate. It also has some colorful chocolate candies on top. It's sweet and yummy, just like a real ice cream.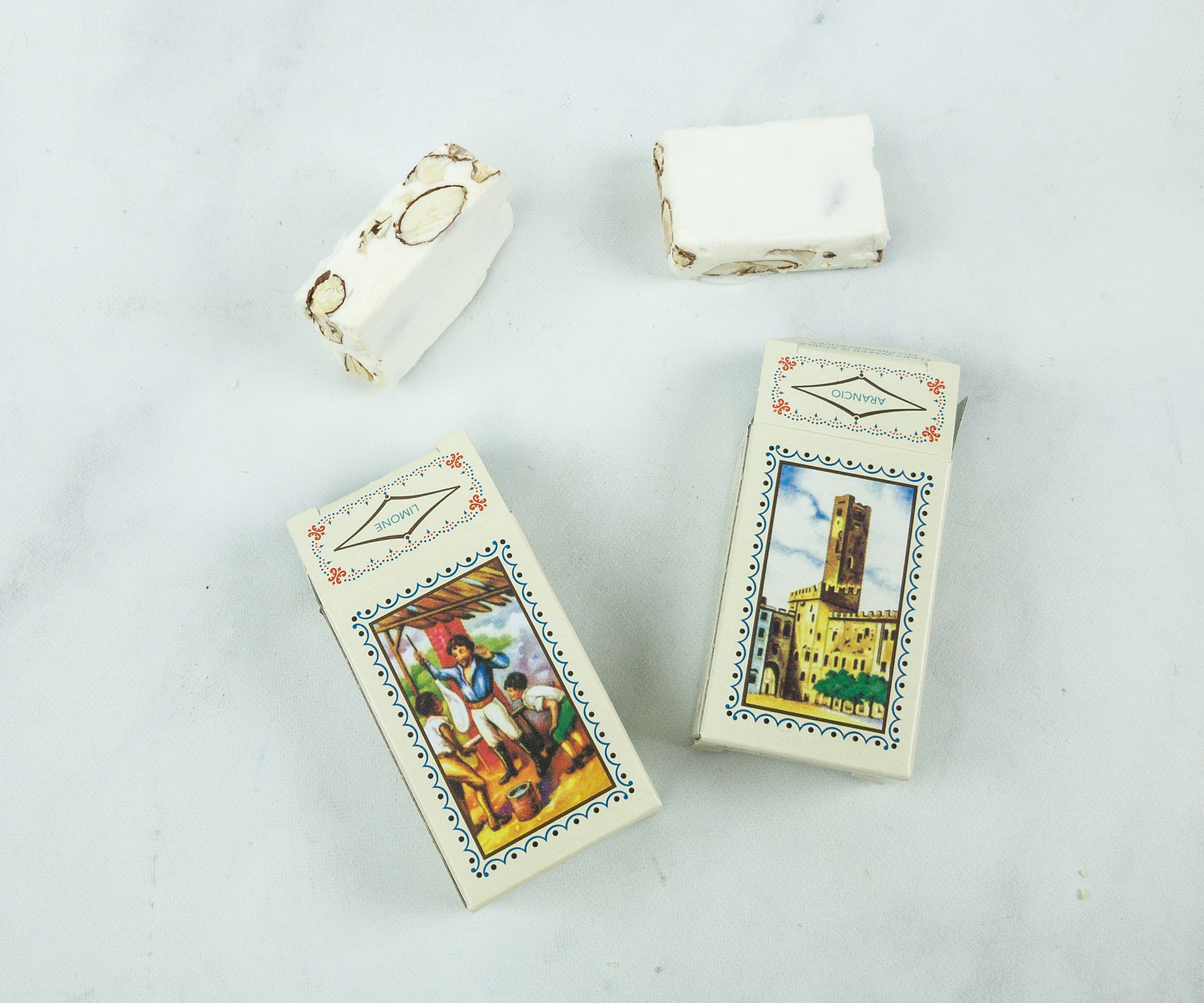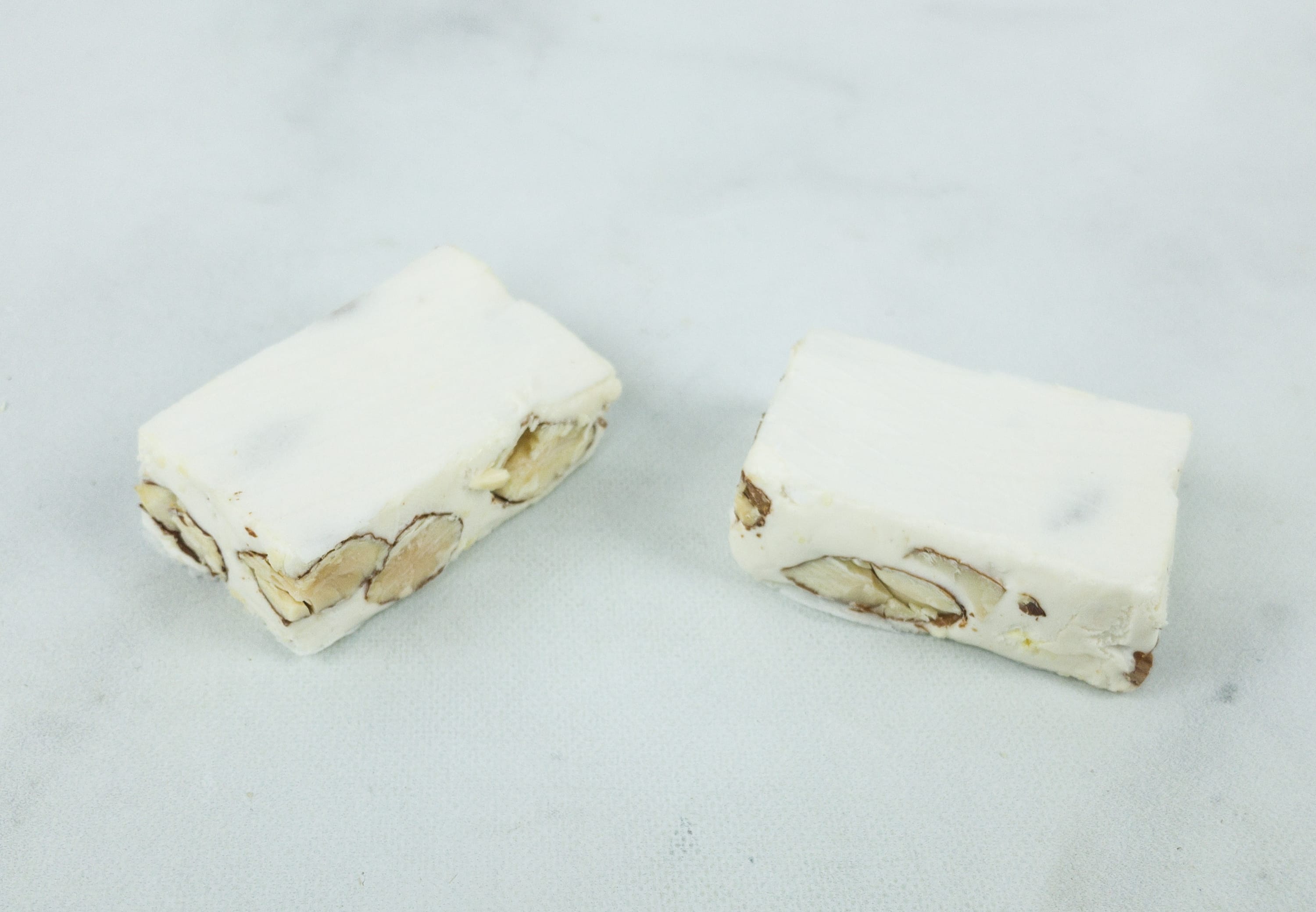 La Florentine Torrone ($0.82) Torrone is a traditional Italian soft nougat made with smooth-gold honey, sugar, egg whites blended with toasted almonds, freshly squeezed oranges, lemons, and vanilla beans. These nougats have a super rich and sweet taste from honey and crunchy nuts. Each box contains one delicious treat and a beautiful picture of a classic Italian scenery.
Zotz Candy Fizz String ($15.99 Full Size 2 lbs.) We got four pieces of these hard candies in watermelon flavor. Each piece has fizzy powder in the center that would surely hit your taste buds with a powerfully pleasant punch.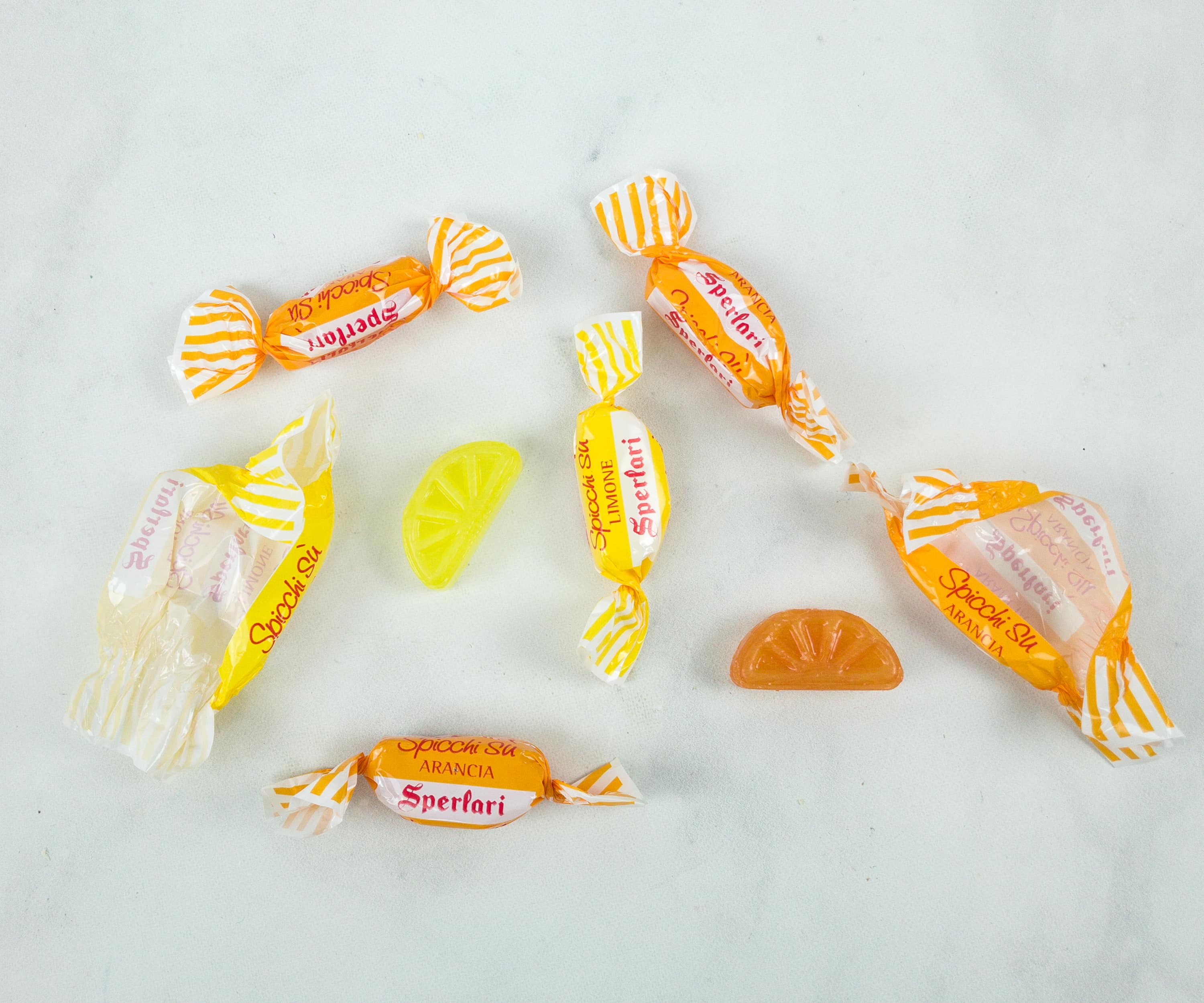 Sperlari Spicchi Agrumi ($5.50 Full-Size 17.62 oz.) These hard candies are made from juices of lemon and orange. It's sour yet addicting!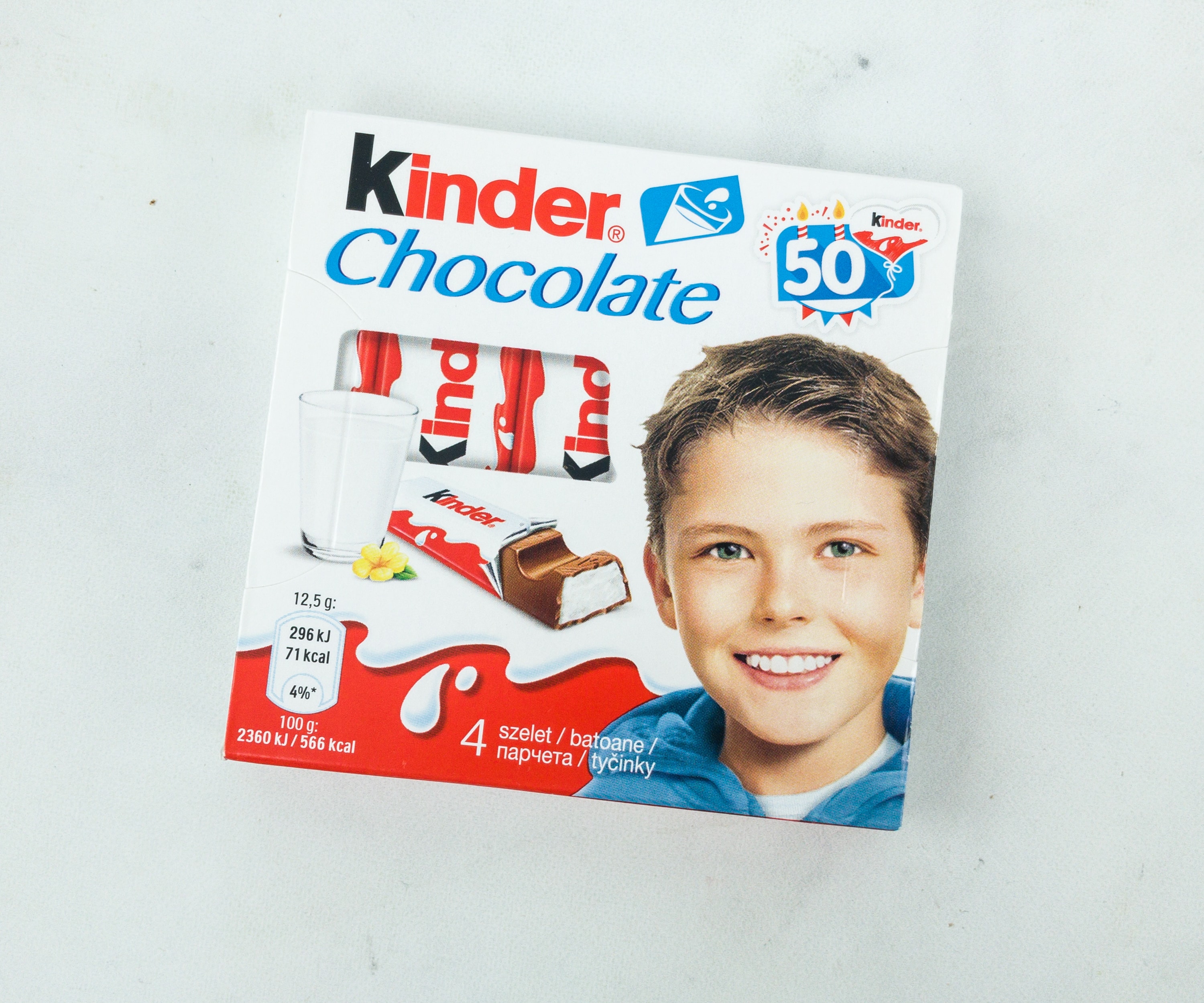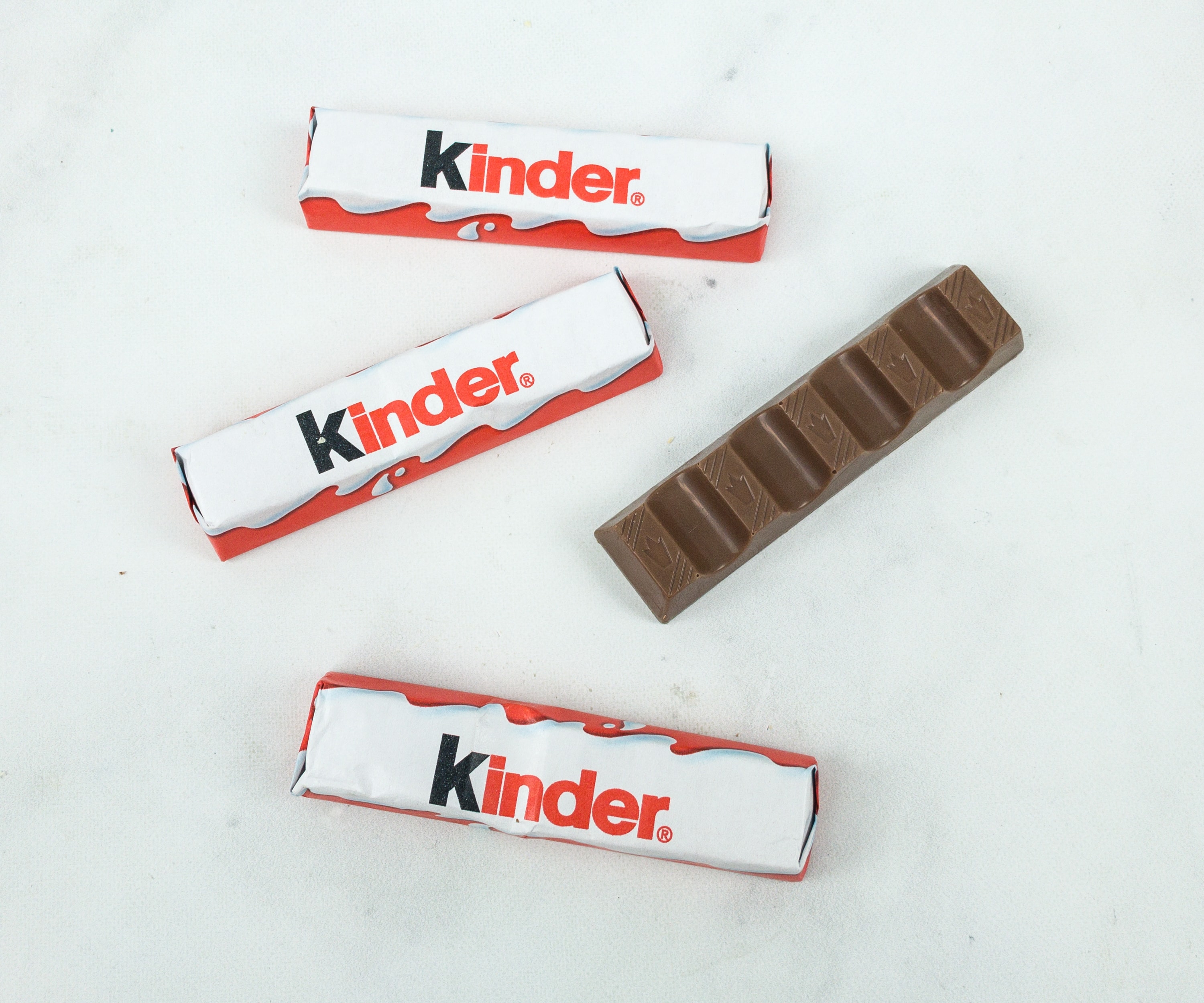 Ferrero Kinder Chocolate ($4.99) It's a chocolate-coated creamy milk bar with a unique luscious taste. Each box comes with four individually wrapped chocolate bars, making it a fitting treat for sharing with the whole family.
Honees Milk & Honey Filled Drop ($3.20) These are hard-shelled candies filled with pure honey and milk. It's a sweet and guilt-free treat! Anything with honey is just amazing!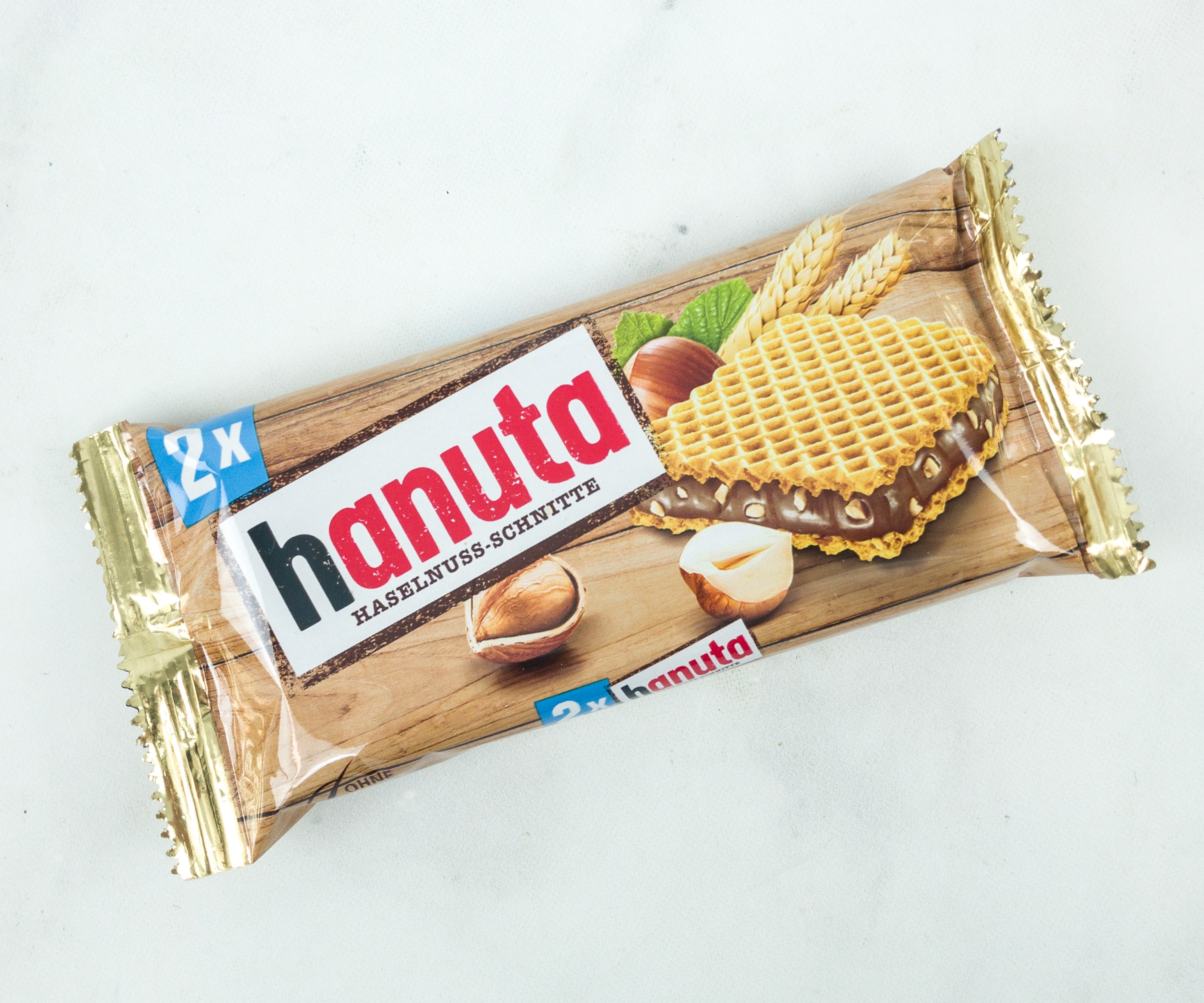 Ferrero Hanuta Wafer ($1.99) I love crunchy wafers! This one's made more special because of its creamy milk chocolate filling mixed with delicious hazelnuts.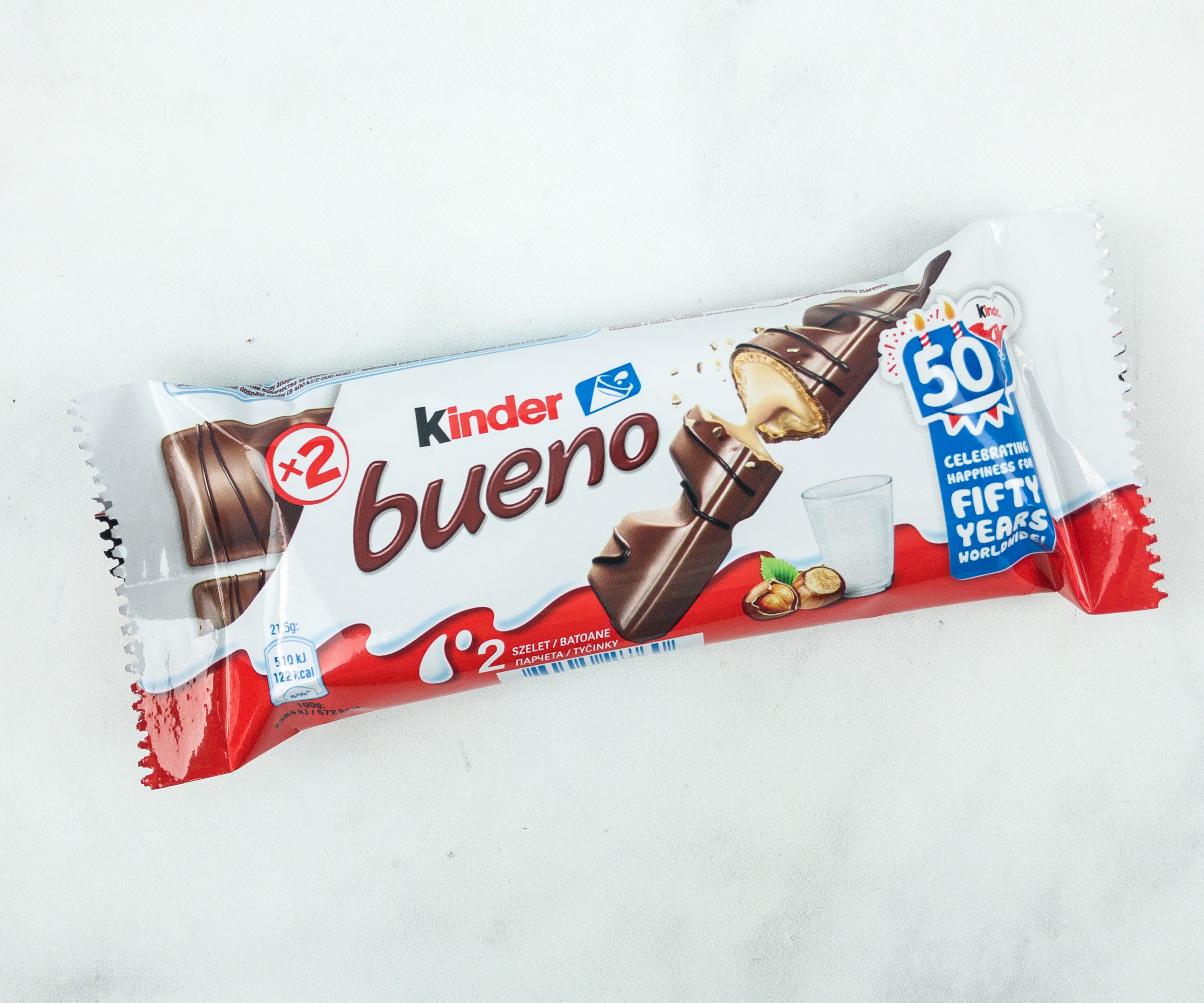 Ferrero Kinder Bueno ($2.17) Another snack from Ferrero is this crispy, chocolate-covered wafer bar with a rich hazelnut cream filling. Each pack comes with two individually sealed plastic sleeves. It's great when you want to enjoy one and save the other for later!
Aside from the chocolates, we also got a pair of scrumptious pastry packs from Matilde Vicenzi!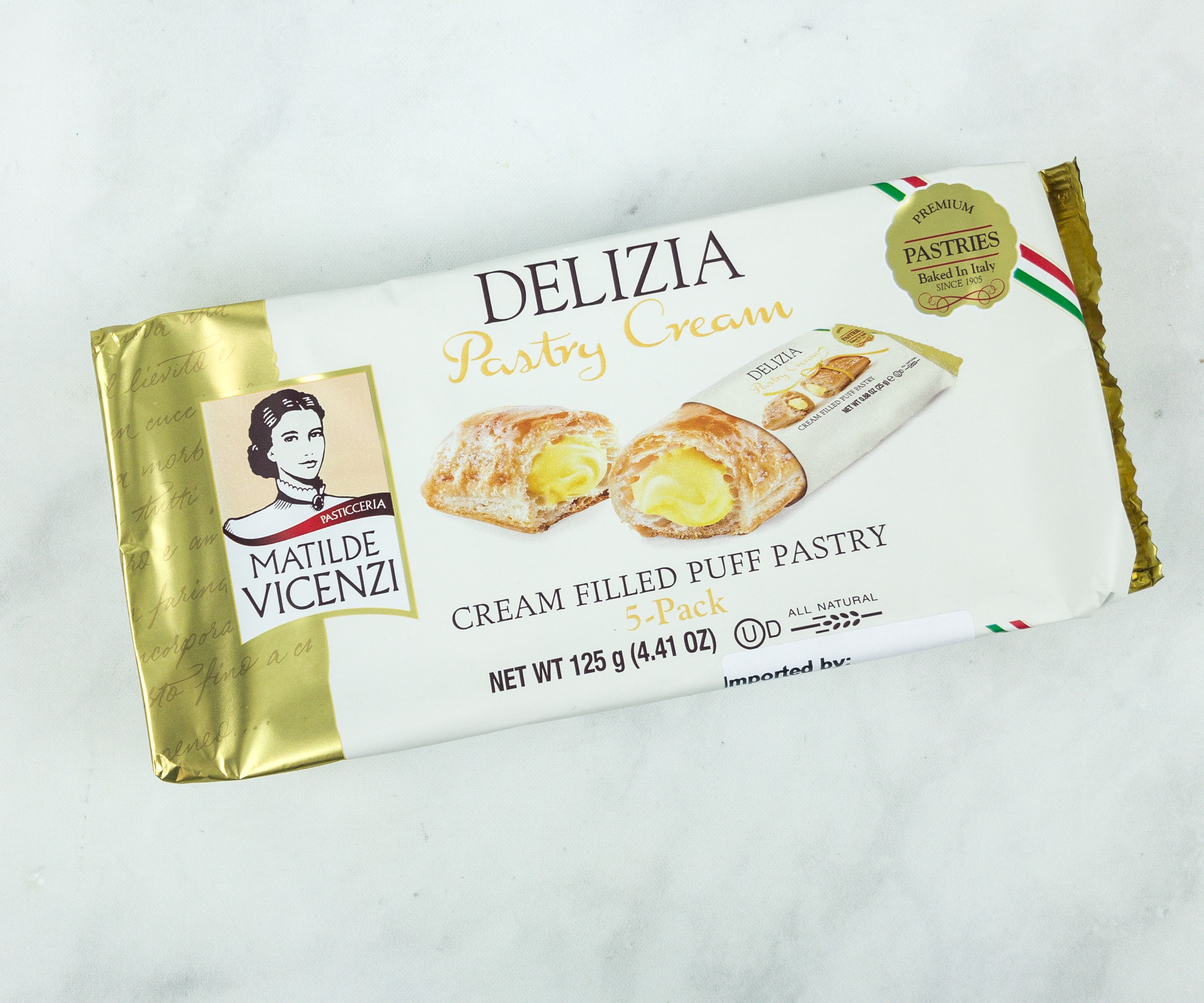 Vicenzi Mini Snack Pastry Cream ($5.99) Matilde Vicenzi is known for their wonderful pastries, and this creamy puff pastry did not disappoint.
Each container consists of five individually packed treats. They are filled with Delizia Pastry Cream.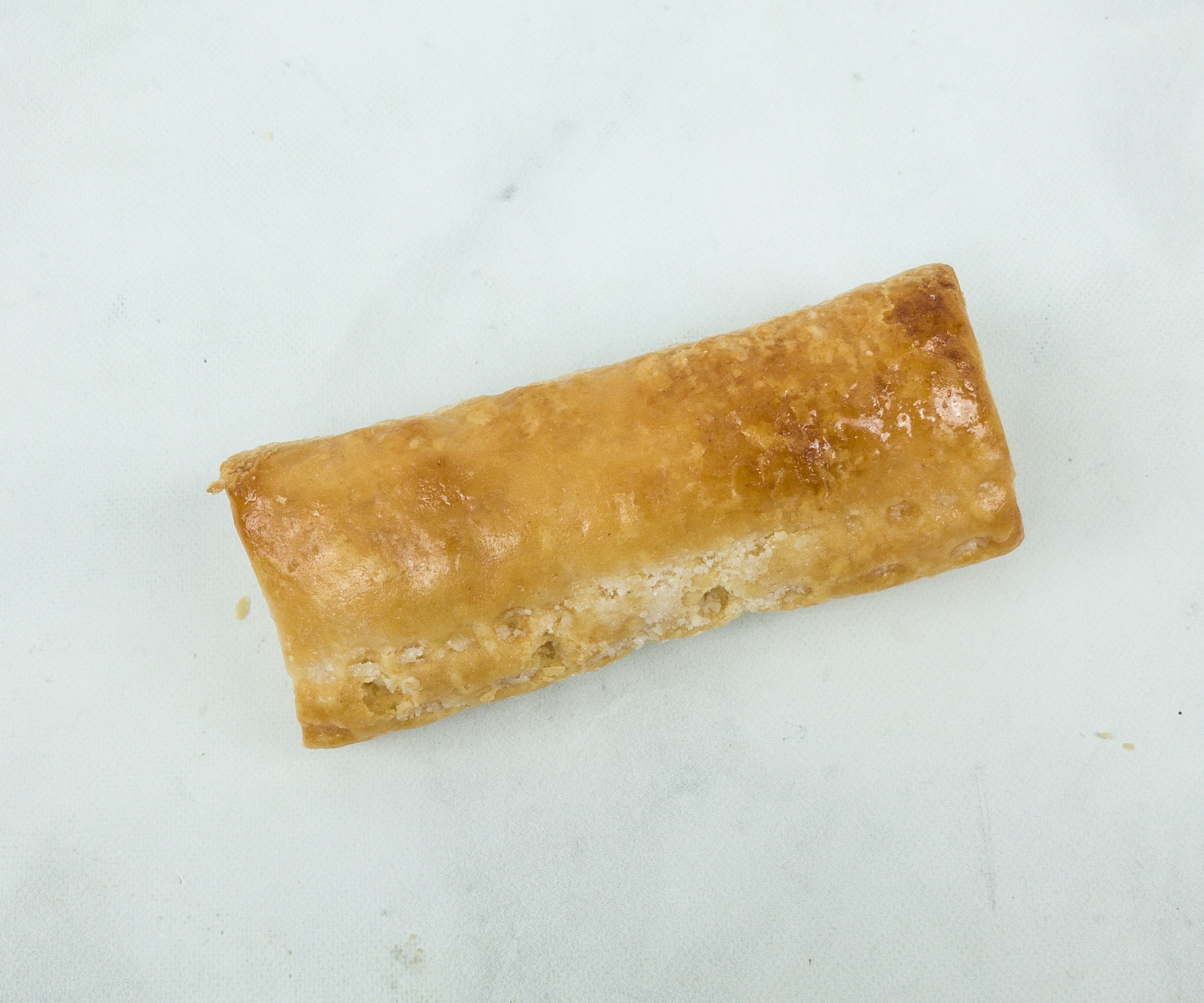 The golden brown color, smooth texture, and aroma make this such a delightful treat.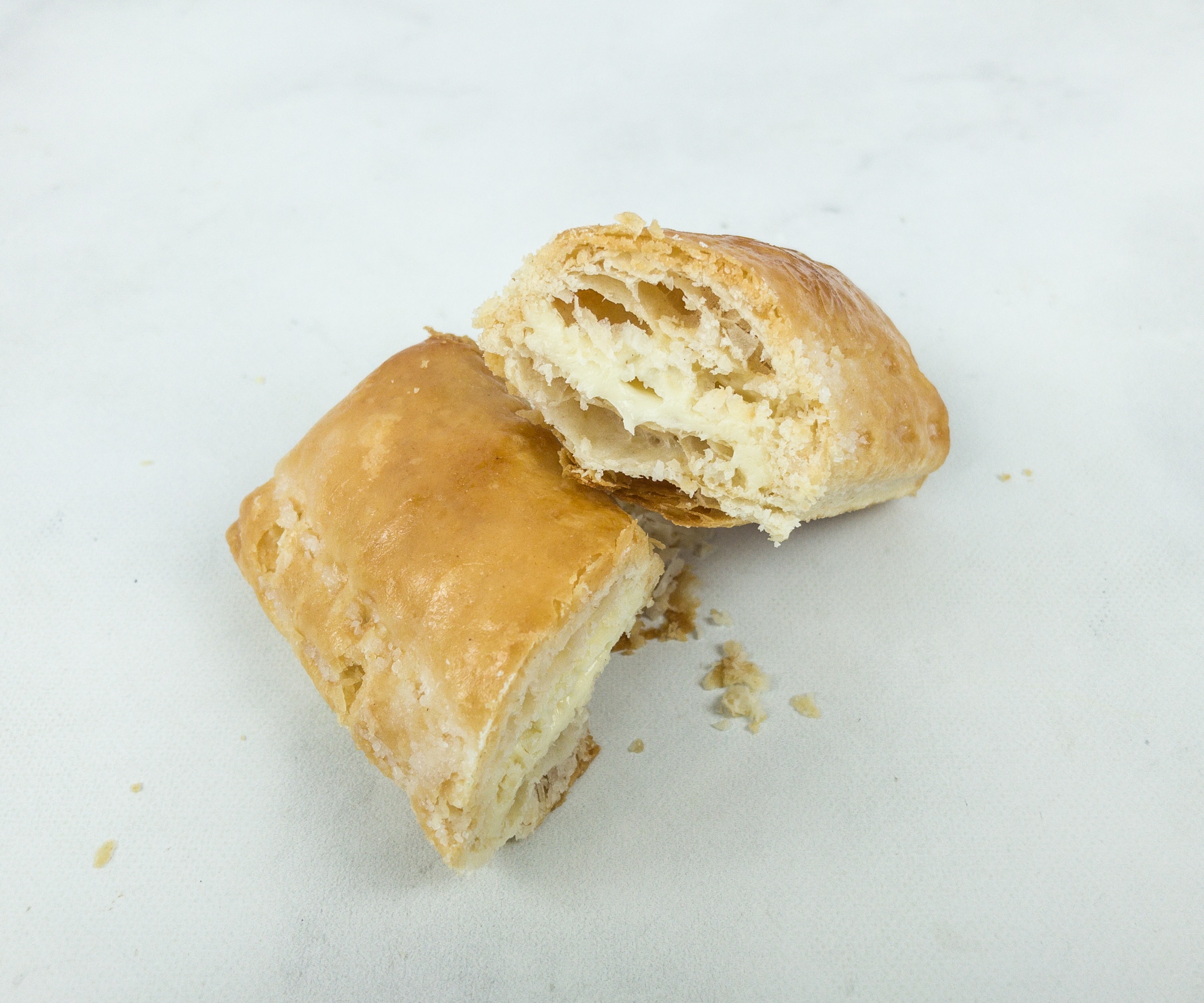 Crunchy on the outside but smooth and creamy inside, definitely my ideal kind of pastry.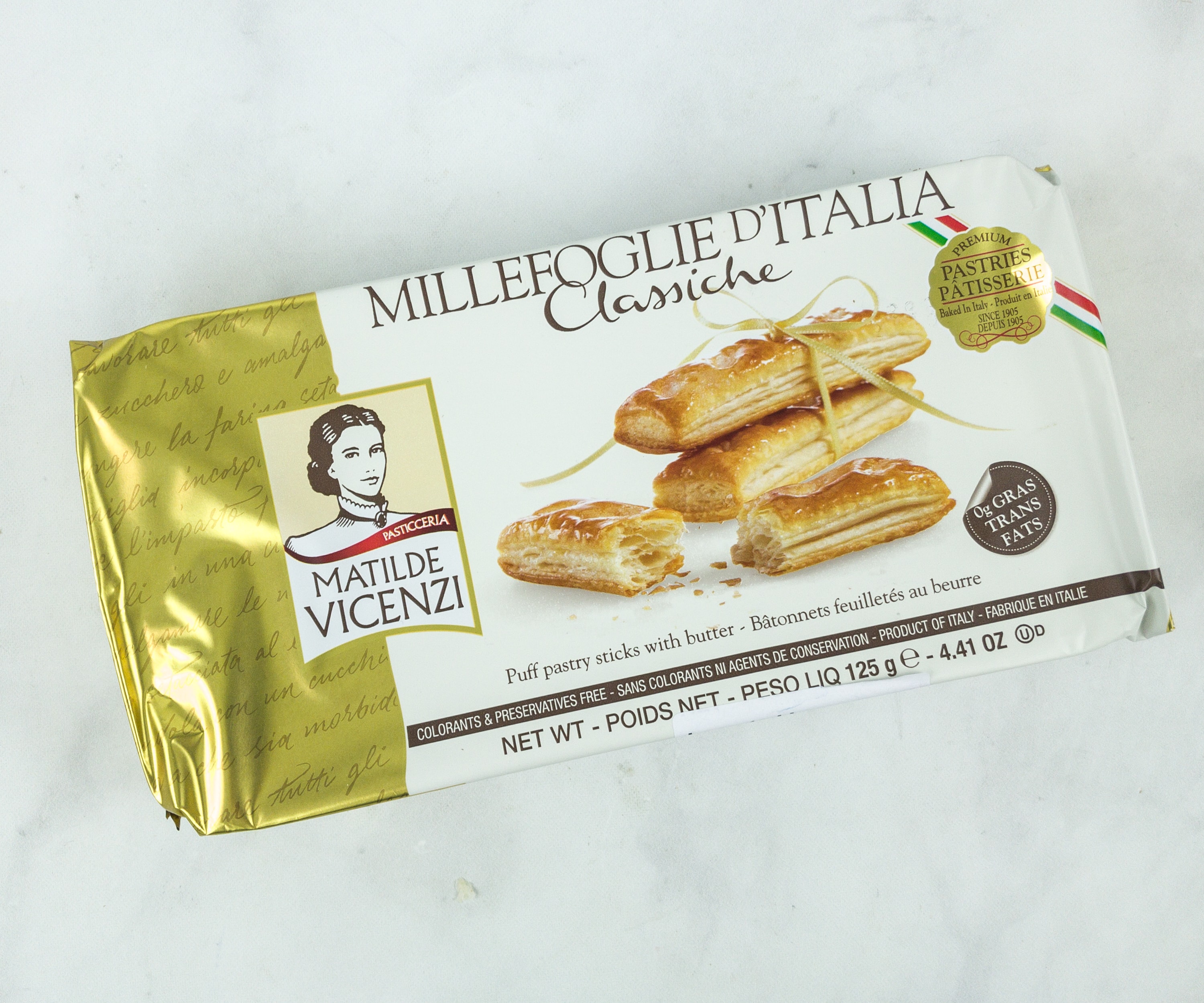 Vicenzi Millefoglie D'Italia Classiche ($4.69) The second pack contains classic pastry sticks lashed with zesty butter flavor.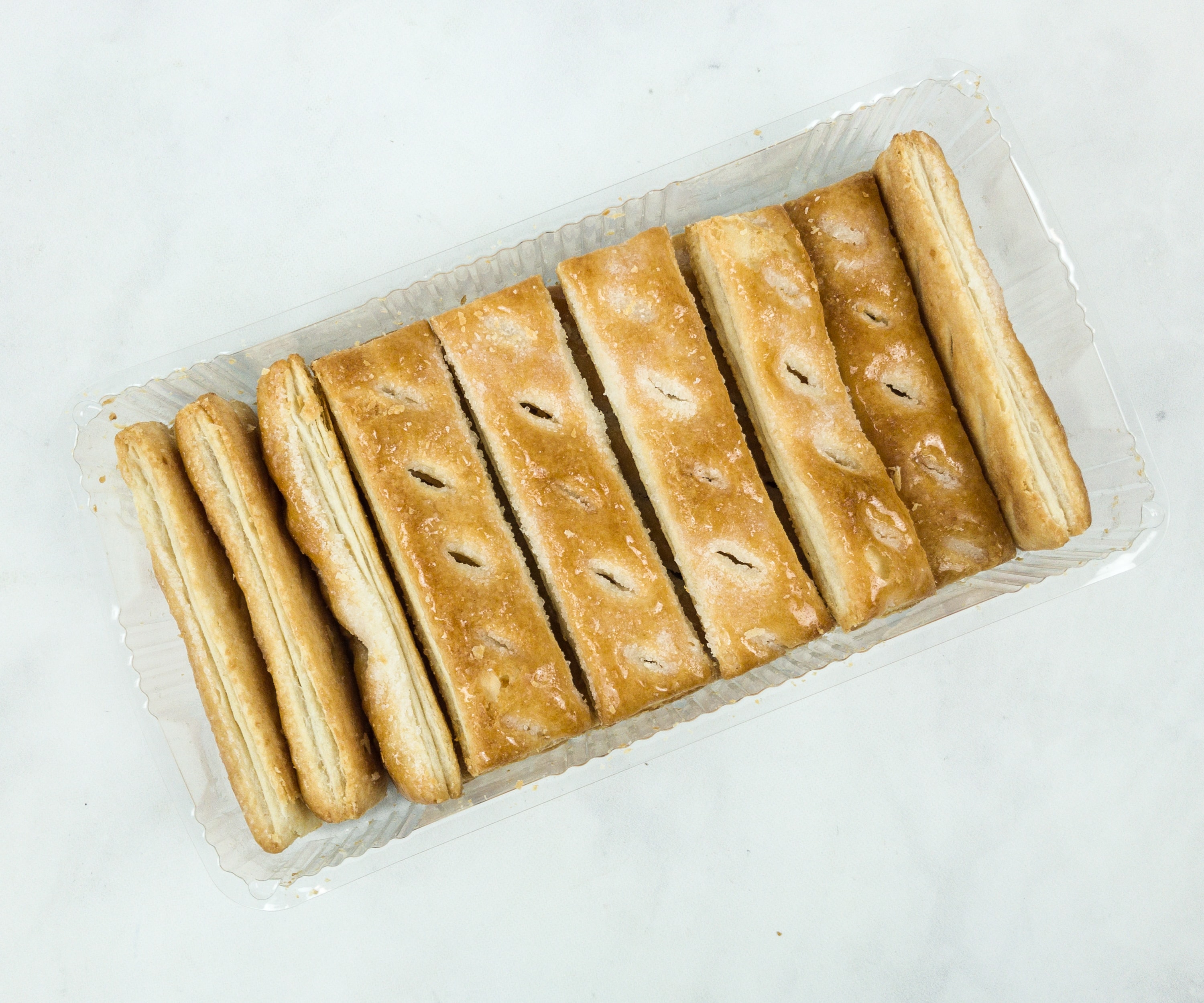 They came in a big, resealable tub. There are 10 scrumptious pieces of puffy pastry sticks.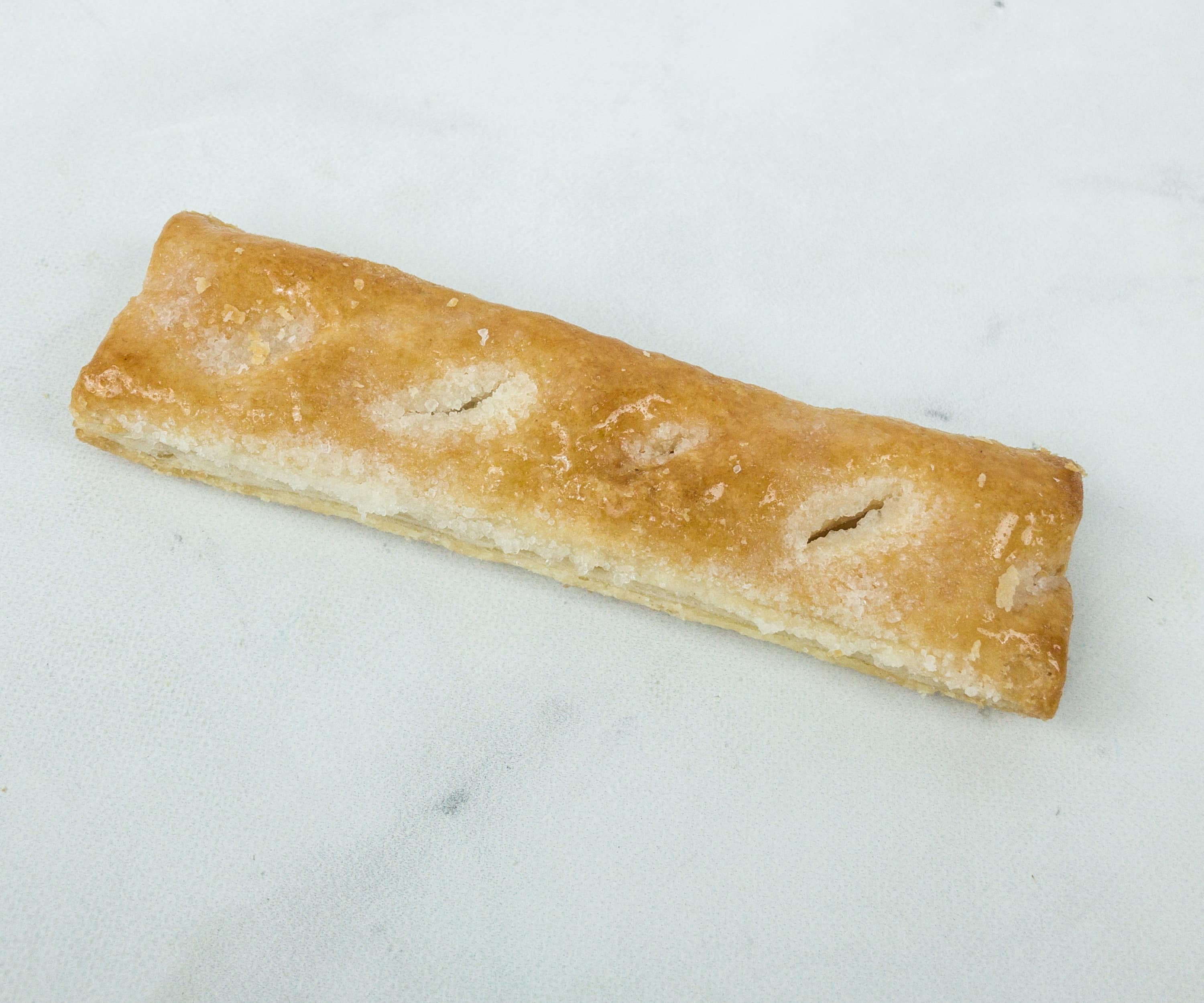 The top has a sugar glaze or wash of some sort, making it more shiny and crispy.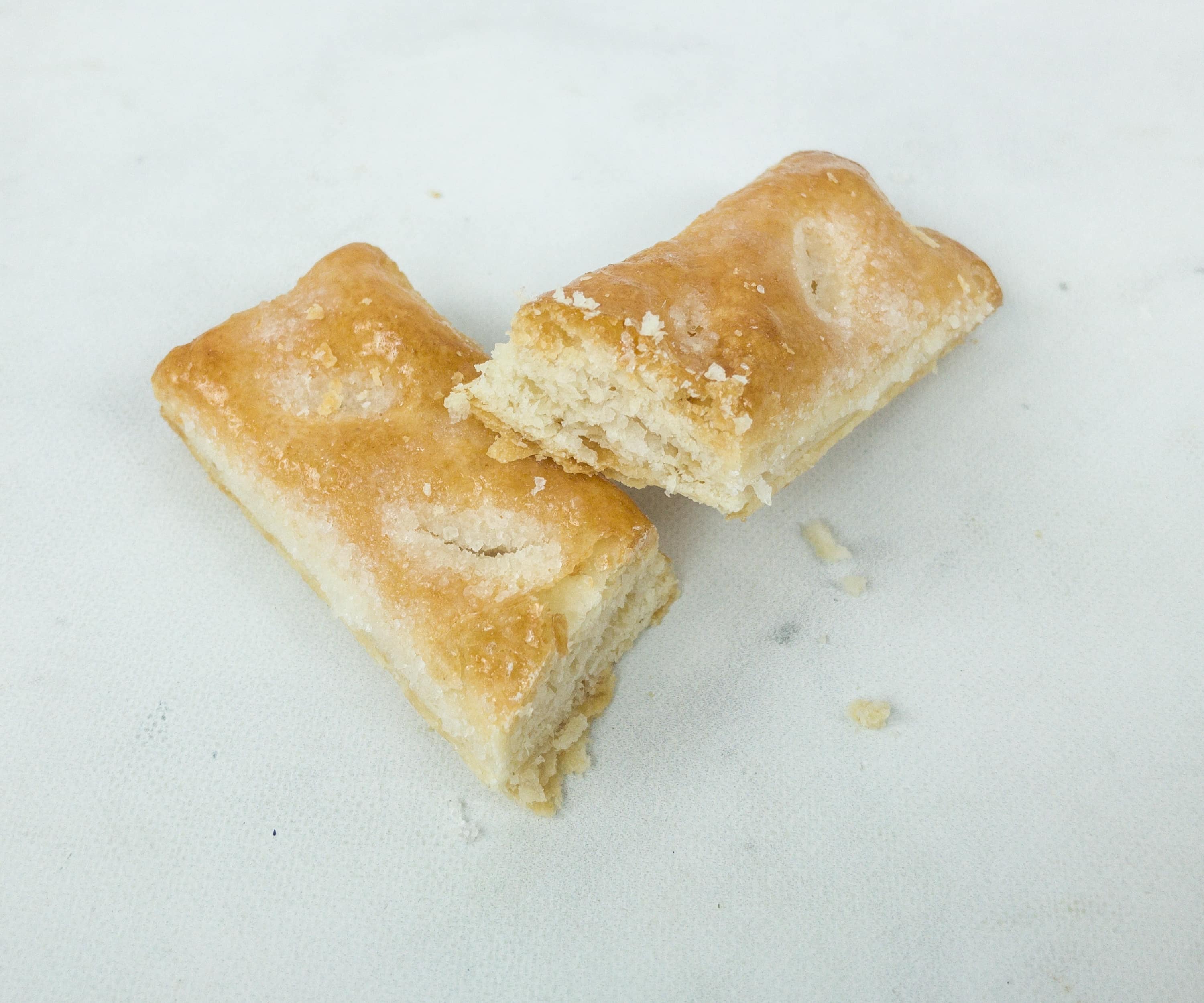 These are filling and they also go great with hot chocolate or coffee for a pleasing afternoon snack. We DESTROYED these!
This month's box is full of wonderful treats from Italy. There were lots of chocolates, biscuits, and candies, some of which are hard to find in the usual international snack stores. My favorites are the pastries because they make such a good snack, especially when paired with a hot drink. If you want to be an adventurous snacker, this subscription is worth trying. There's a new country featured every month and the variety of contents is always fantastic!
Have you tried Treats yet? What did you think of the box?