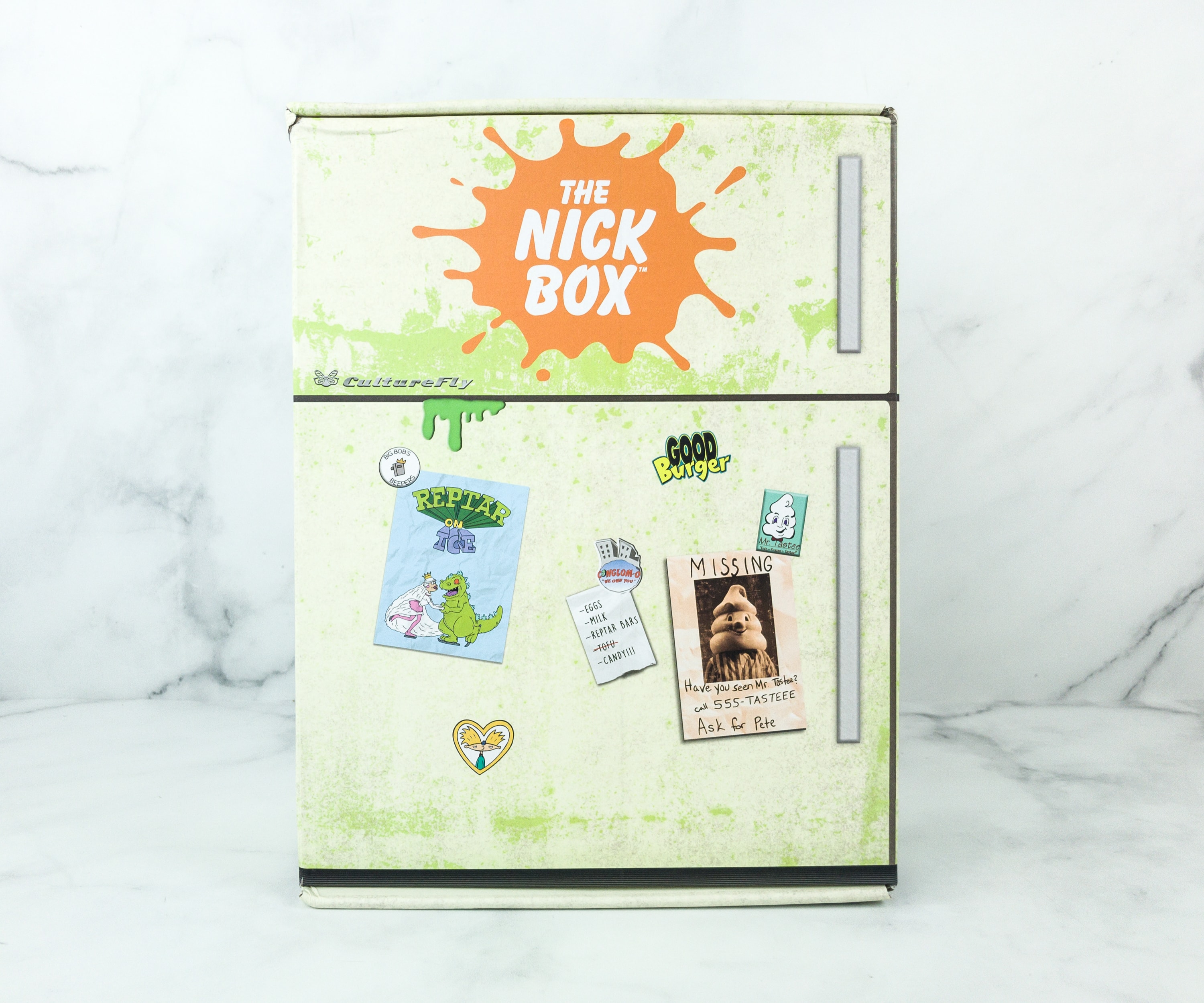 The Nick Box brings back the most memorable 90's Nickelodeon characters through a quarterly subscription box for $49.99 per box plus $7 shipping. Each box is filled with nostalgic goodies like plush, apparel, toys, and other unique items from famous Nickelodeon shows like Hey Arnold!, Rugrats, Catdog and a lot more.
This quarter's box looks like a refrigerator!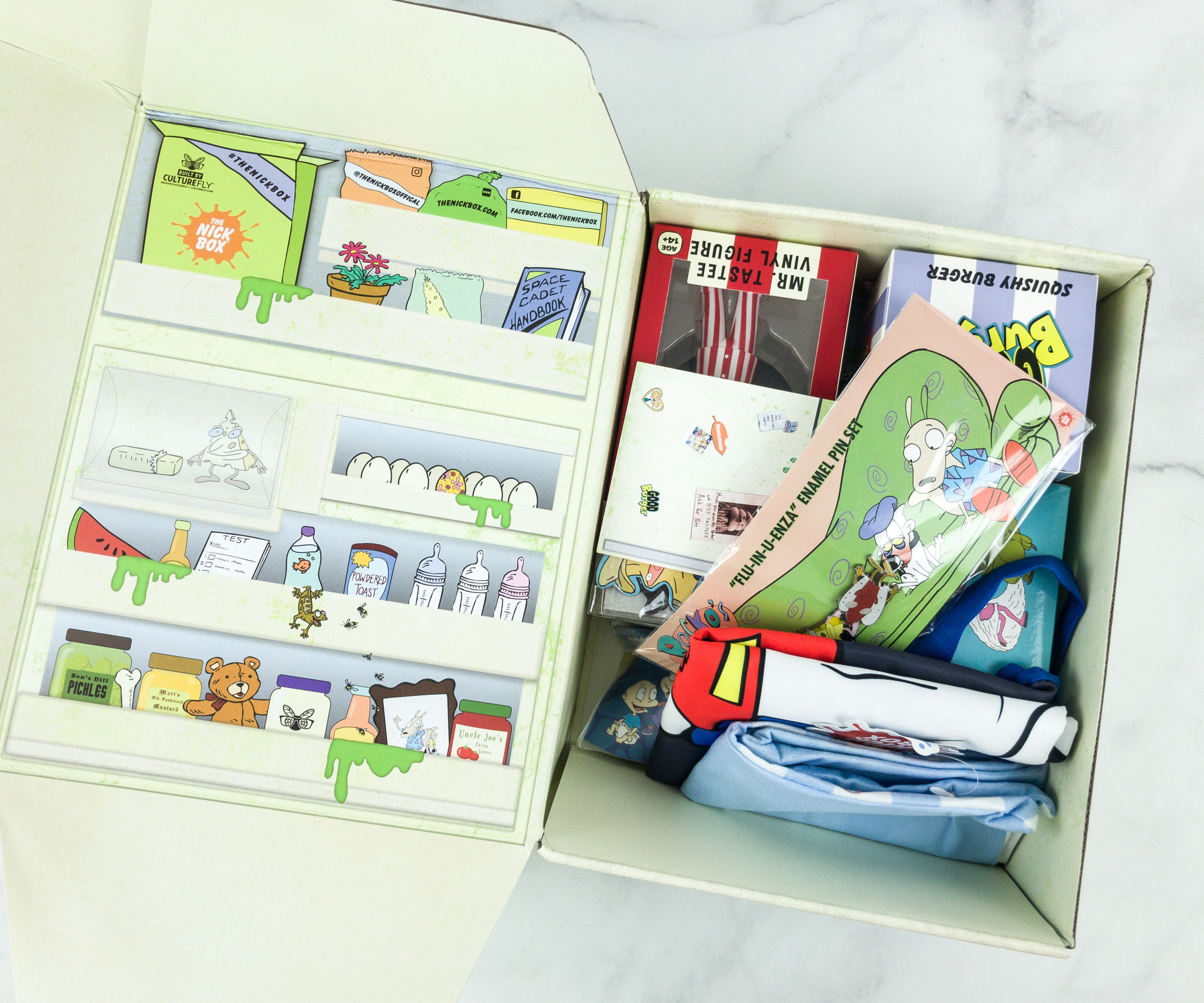 This box's theme is WHAT'S COOKIN'?! I'm so excited about what's in store for us! The box features all the Nick characters we grew up with like the Rugrats, Aaahh!!! Real Monsters, Rocko's Modern Life, Hey Arnold, Ren and Stimpy, and Rocket Power!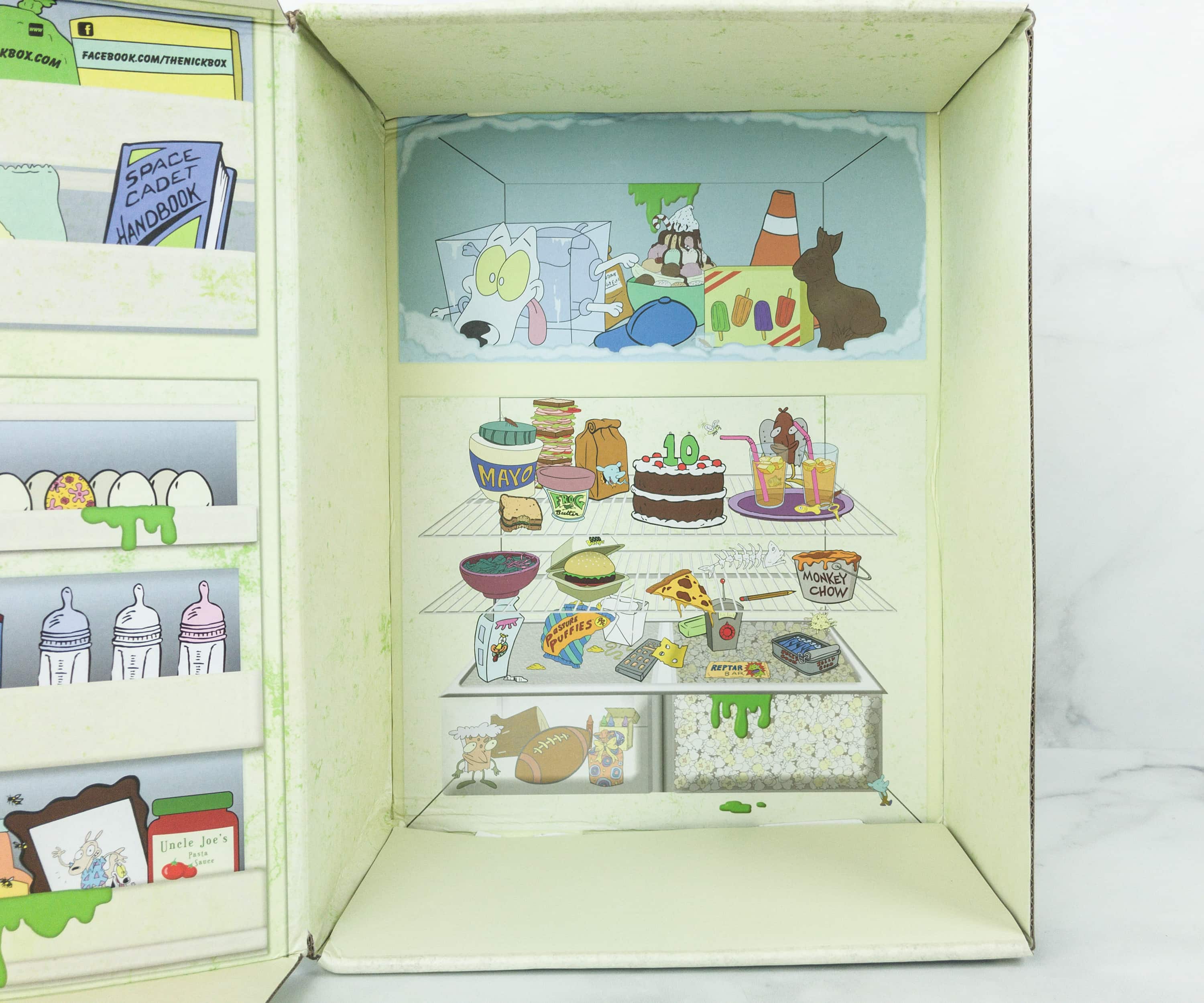 This is just filled with happy Nickelodeon goodness! So nostalgic!
I'm spotting some of my favorite show references in the box!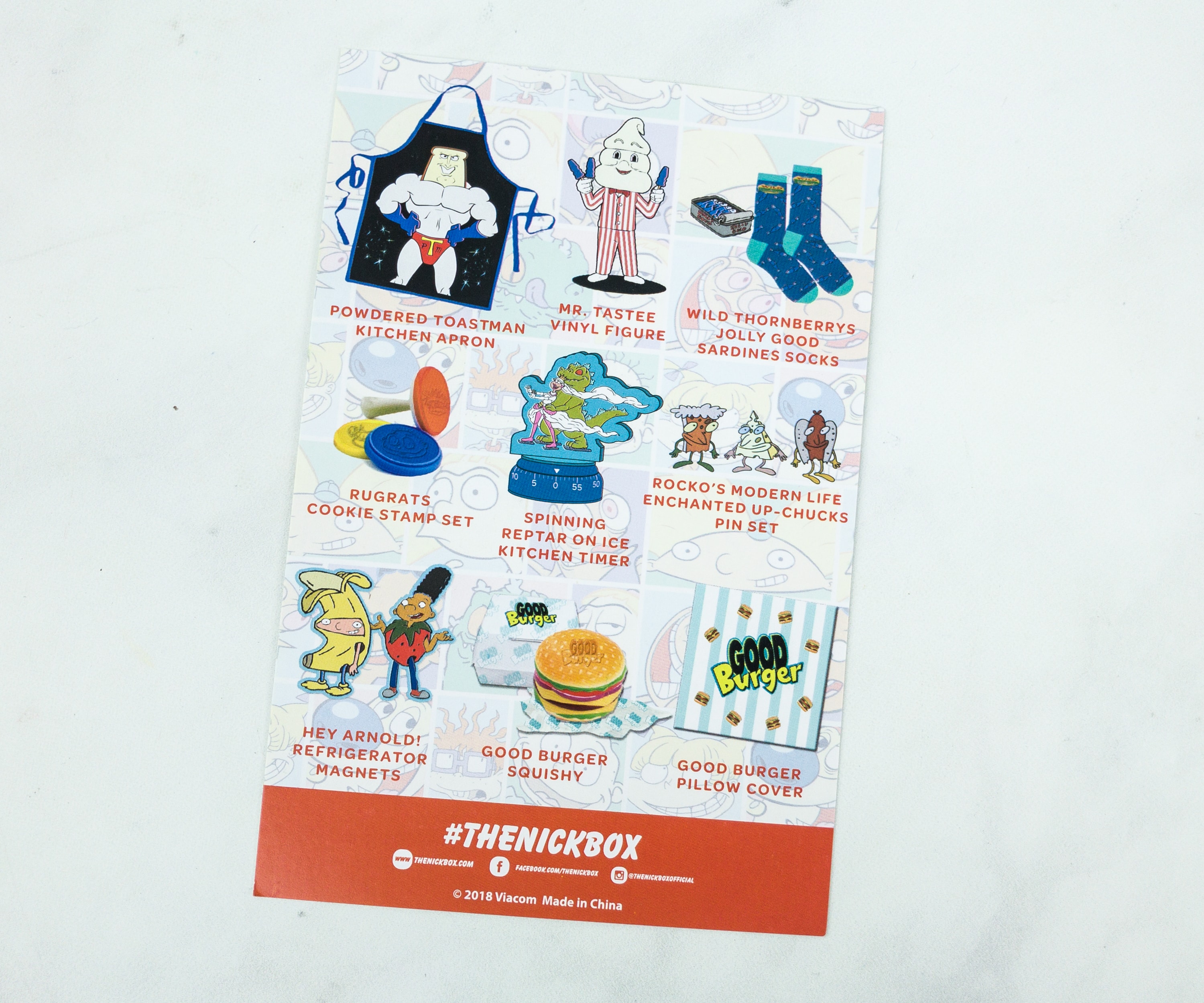 The information card contains a list of all the items included this quarter with the briefest of descriptions.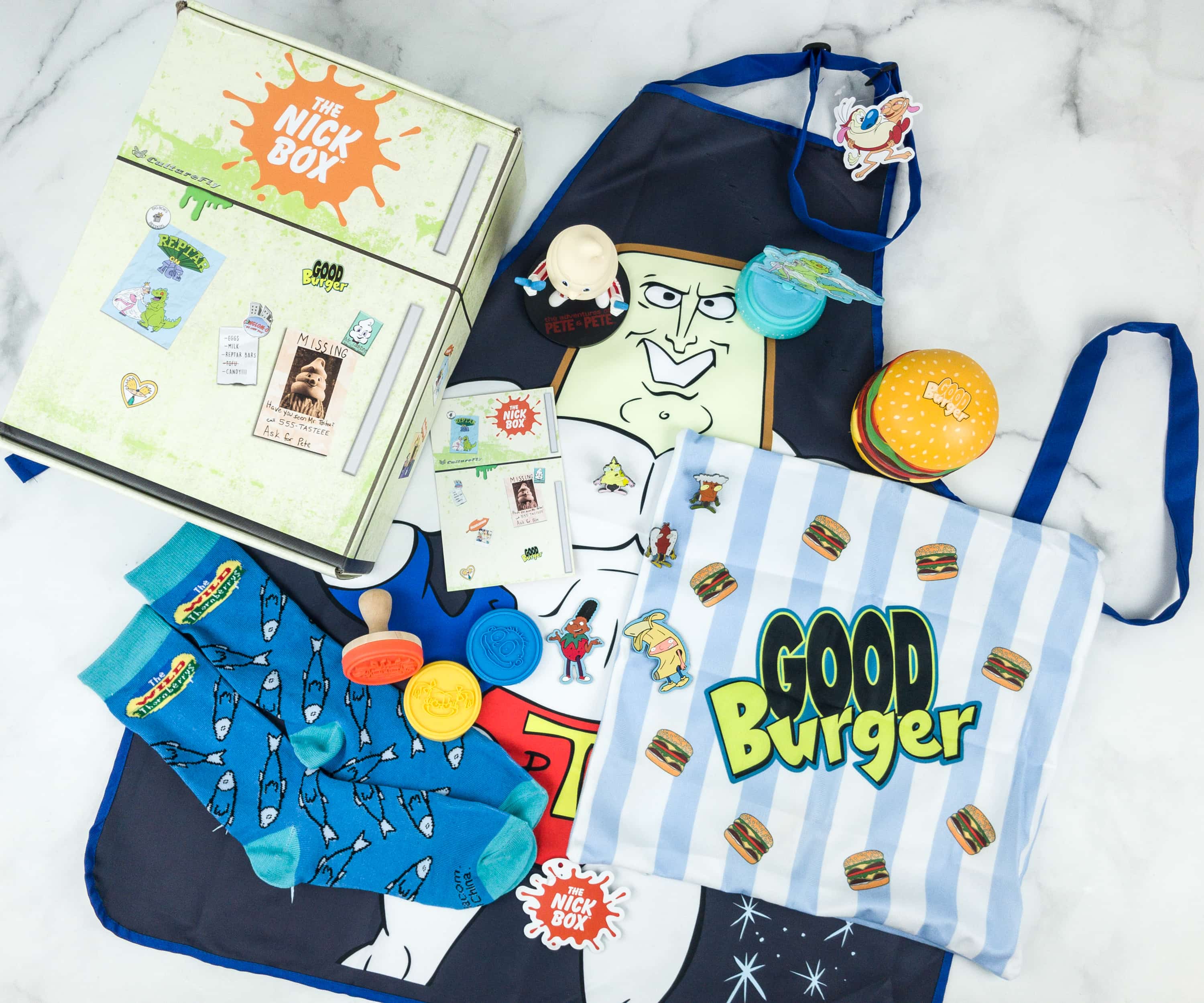 Everything in the Winter 2018 box!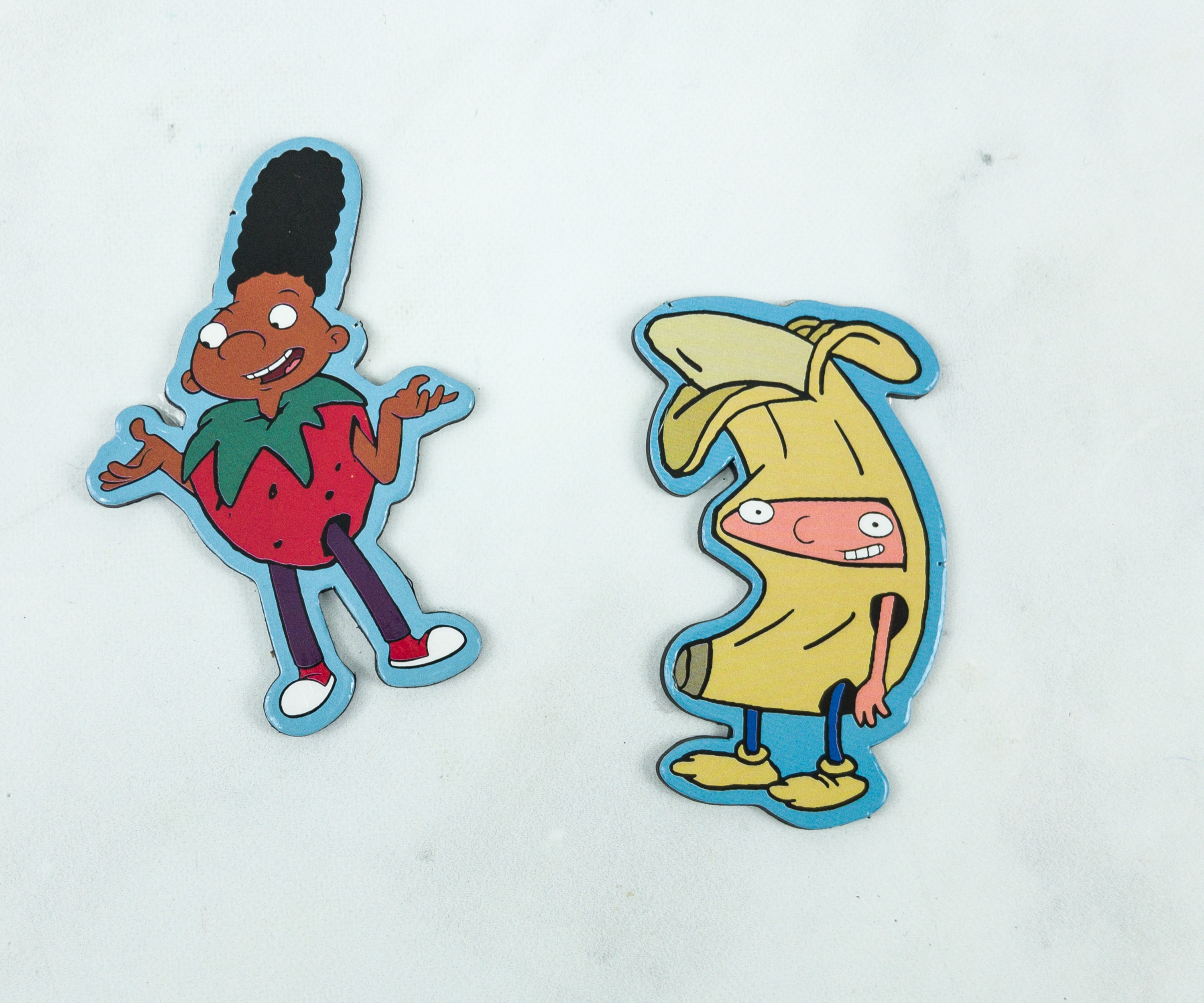 Hey Arnold! Refrigerator Magnets. Football head! I wish there was another one with Helga on it! I love these two characters and their portrayal of real friendship.
Good Burger Pillow Cover. OMG, this show is so funny. I love the partnership and comedic timing of Kenan and Kel. The pillow cover brought some fun memories of the show.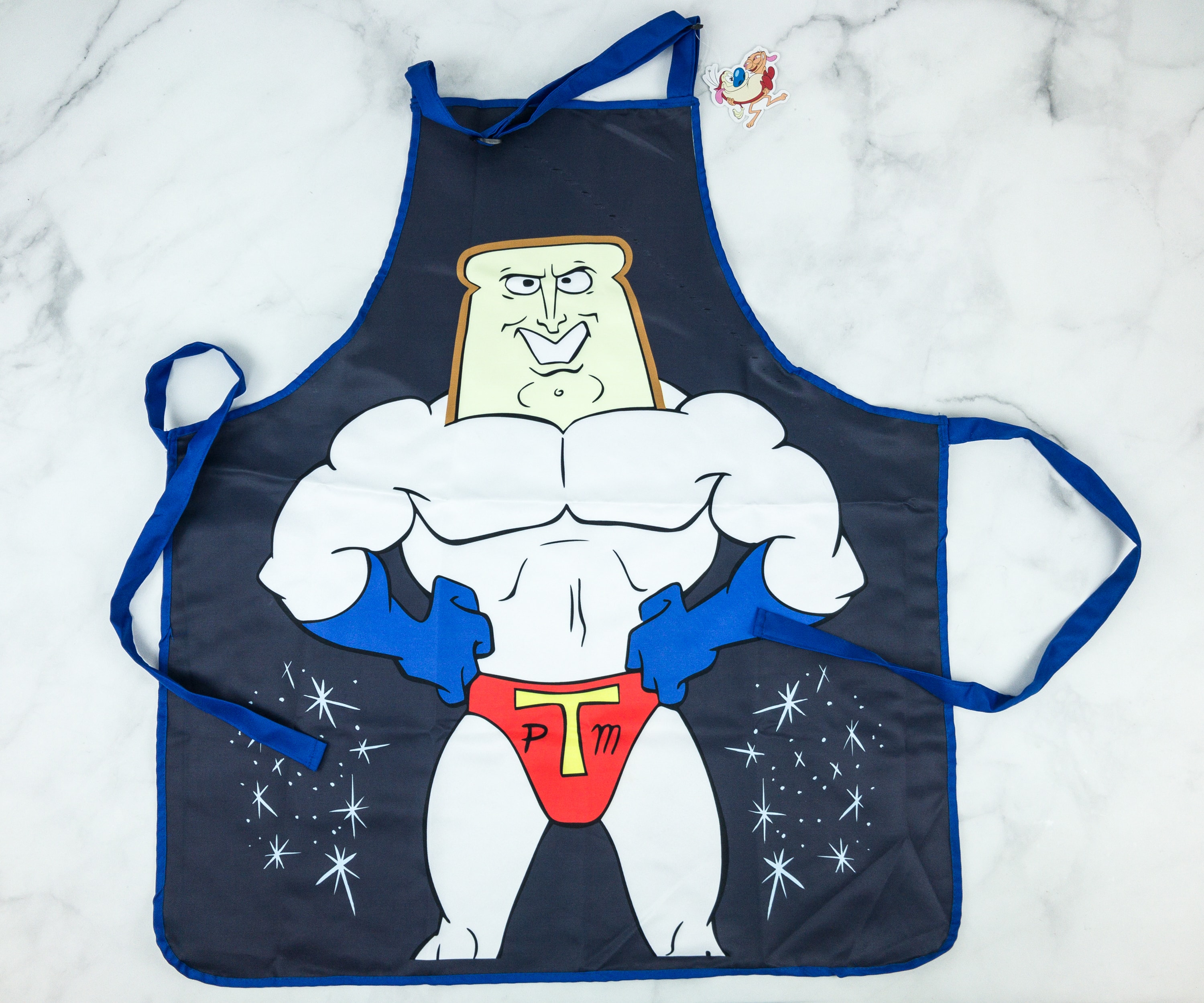 Powdered Toastman Kitchen Apron. From Ren and Stimpy show! This super(anti)hero has disturbing adventures creating more havoc than good, I hope we it will not be the case when we wear this apron in the kitchen!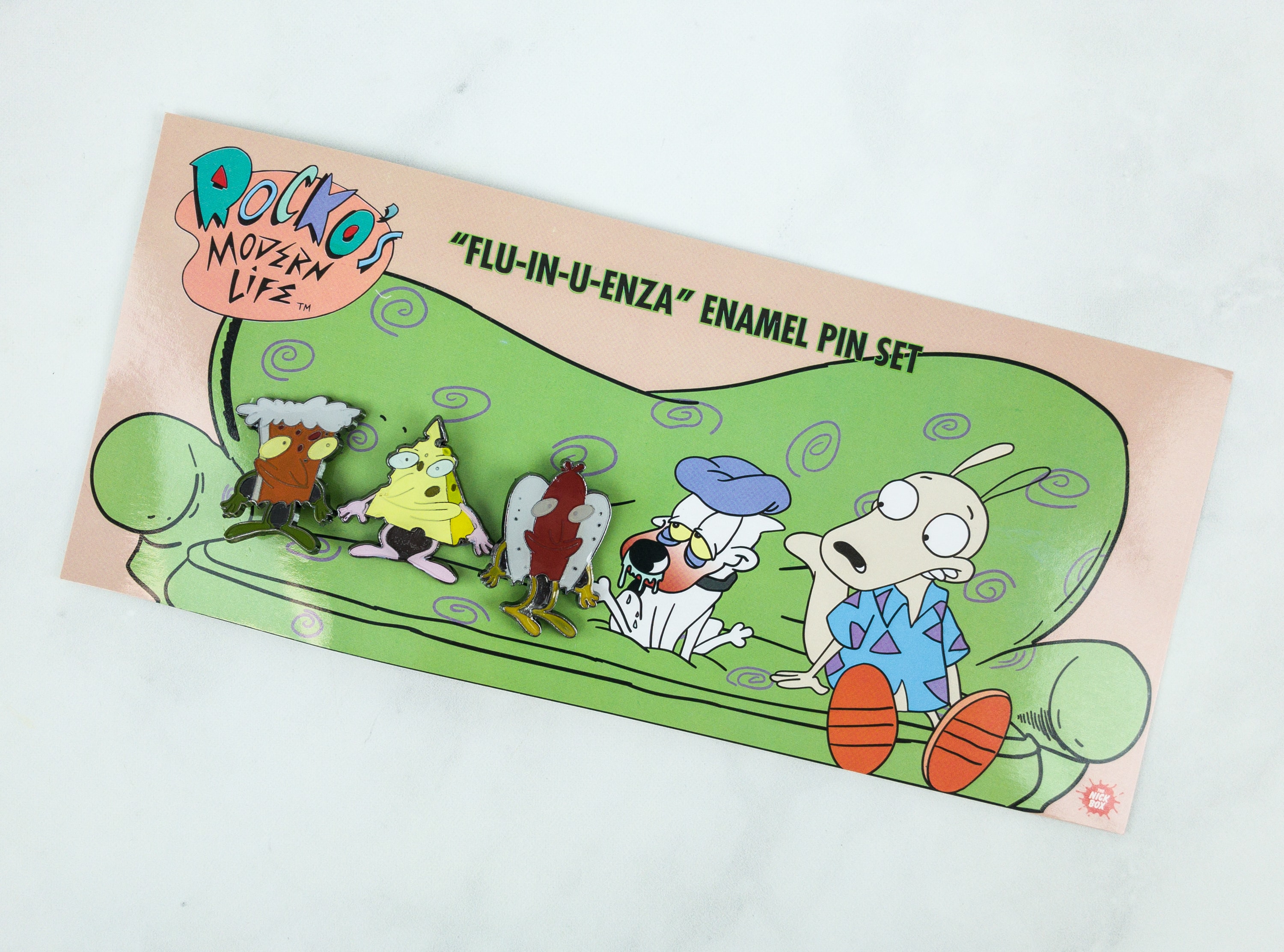 Rocko's Modern Life Enchanted Up-Chucks Pin Set. It's a fun episode where Rocko chose to stay at home rather than watch a wrestling game live to take care of his dog Spunky. They were placing some bets on players when they saw the enchanted upchucks on the couch watching the television as well with them.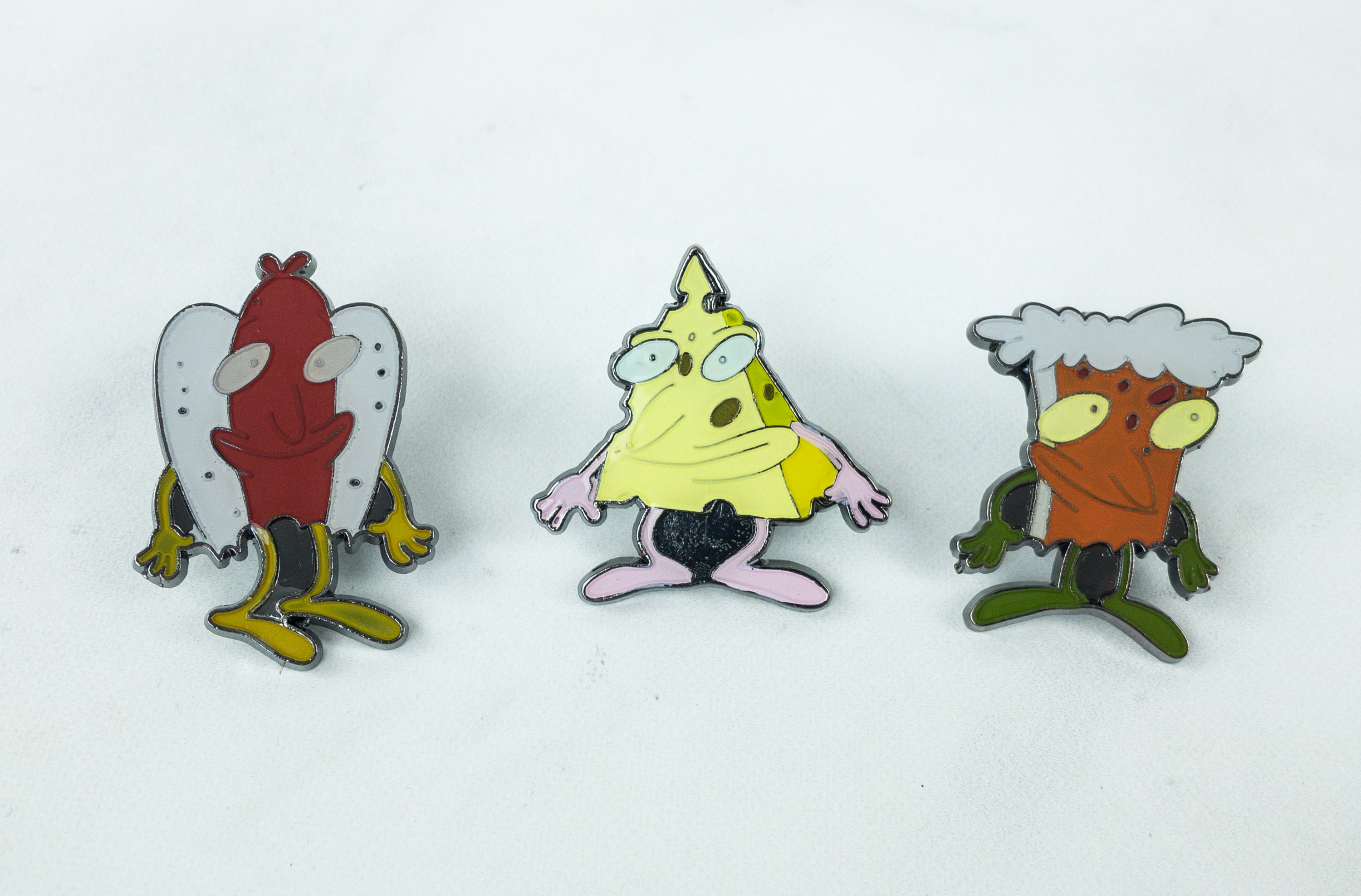 I hope these Enchanted Upchucks were major characters instead. They only appeared in one episode but I guess it made these pins rare. Having high expectations, I really hope they can improve the quality of their pins a bit.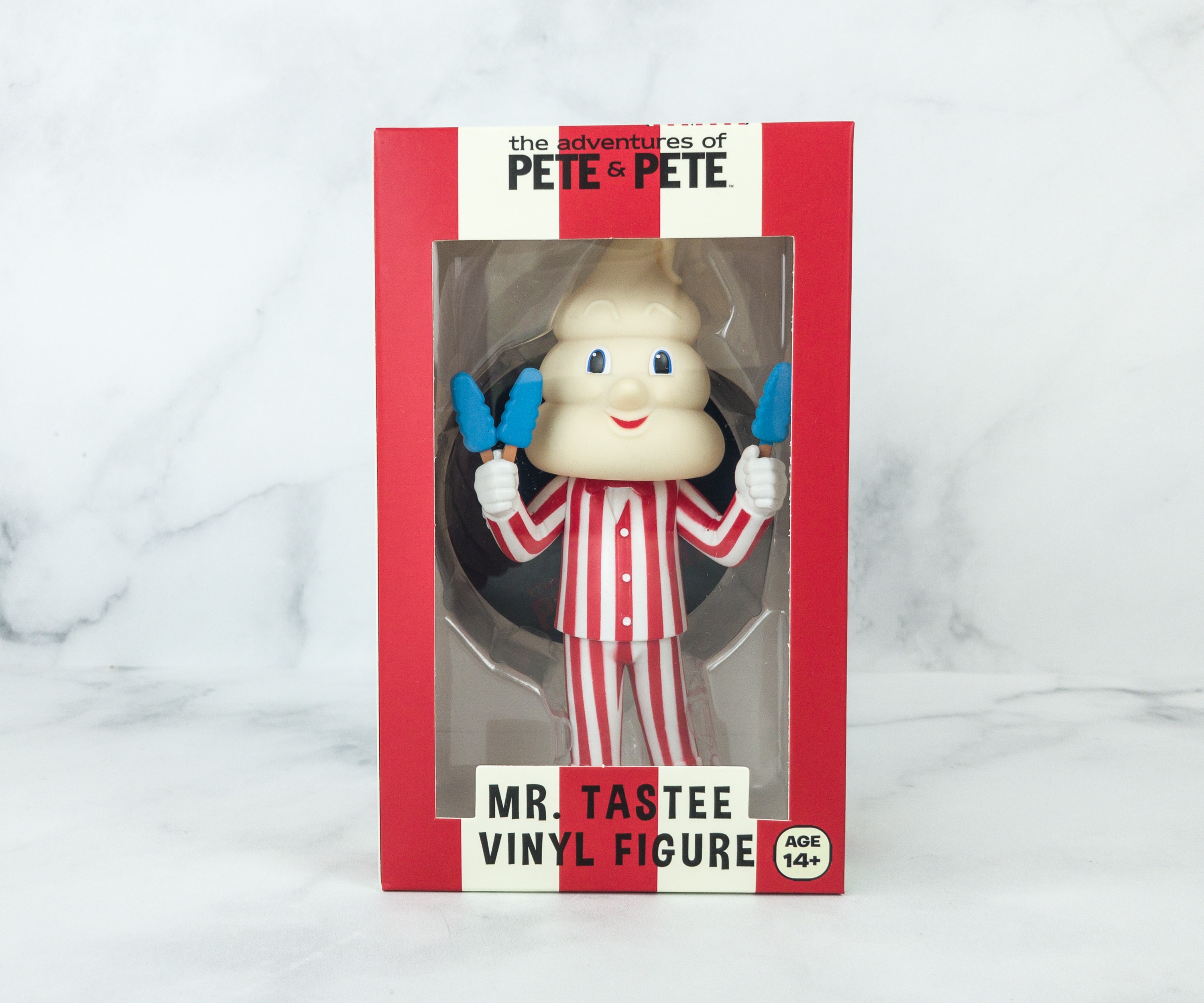 Mr. Tastee Vinyl Figure. He's missing and maybe he became a vinyl figure after all this time.
I remember this episode where  Pete and his friends desperately try to find out who Mr. Tastee is. Mr. Tastee disappeared and Pete and his friends created flyers and searched for him everywhere. Mr. Tastee reappeared at the end of the episode, took a picture with the kids but still left them without knowing who he is.
I love the quality and size of this vinyl figure. All the details are on point.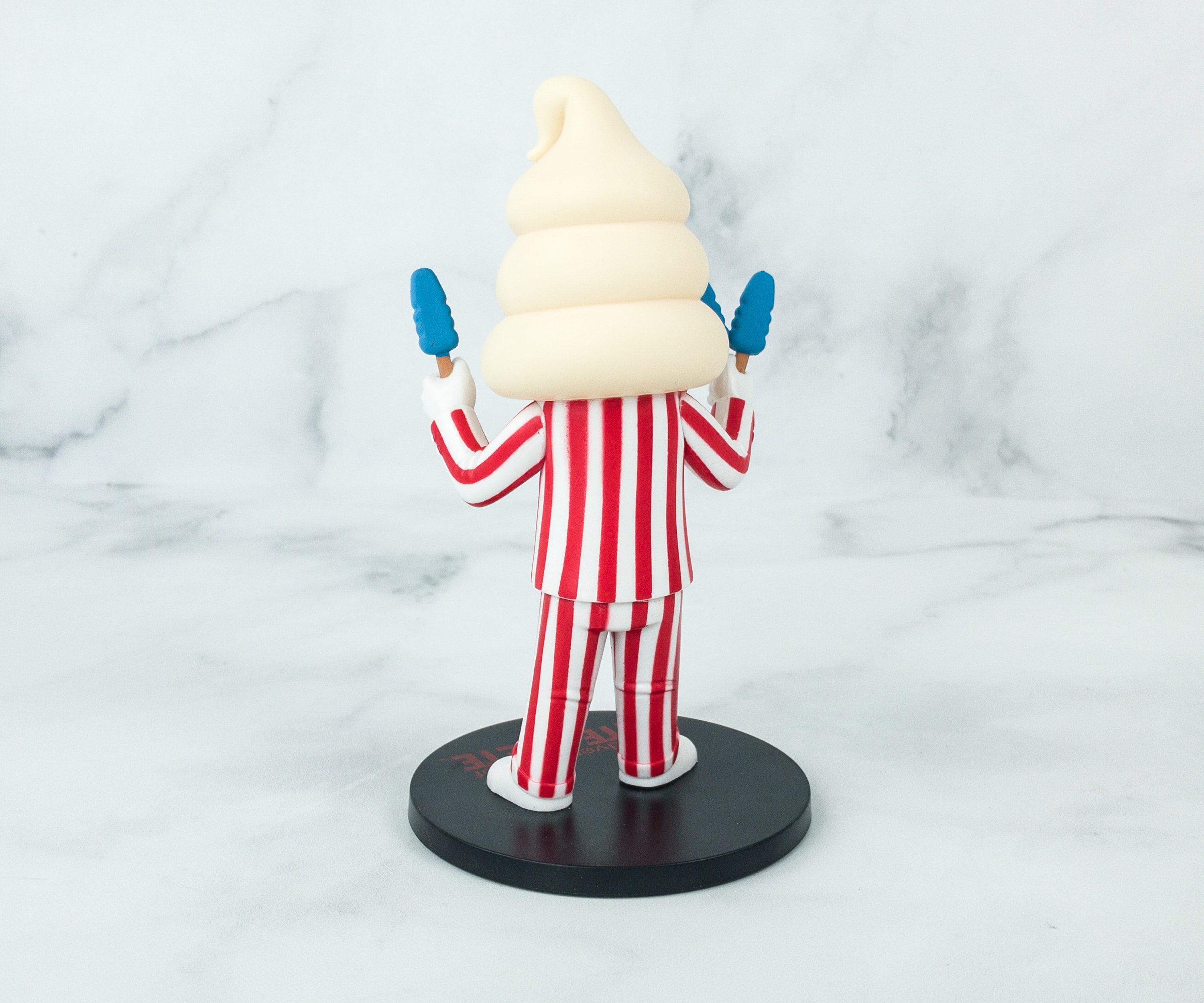 The back paint can be improved but overall I'm happy with it.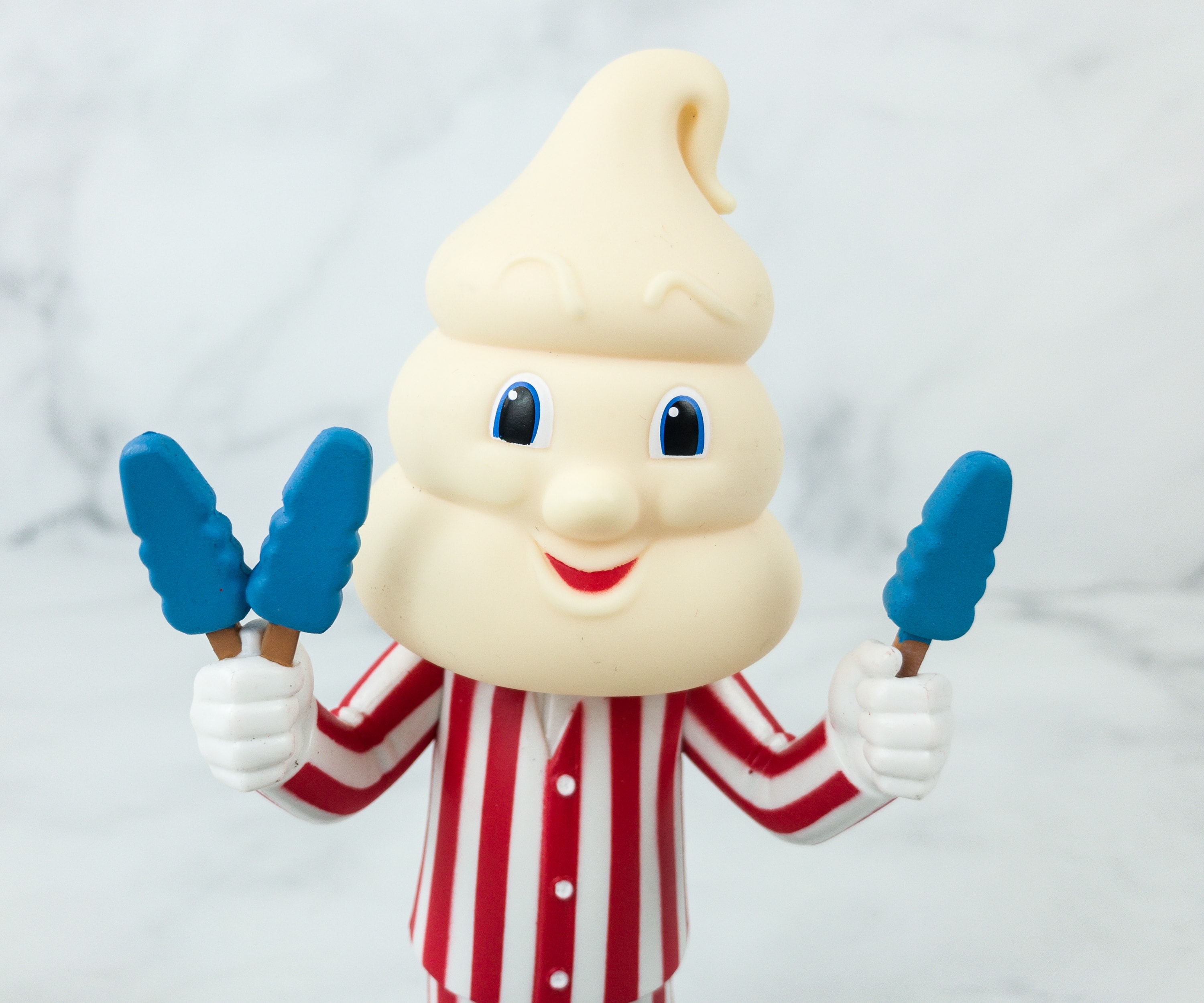 It's a pretty good collectible especially when he's handing out Pete's favorite blue tornado bars.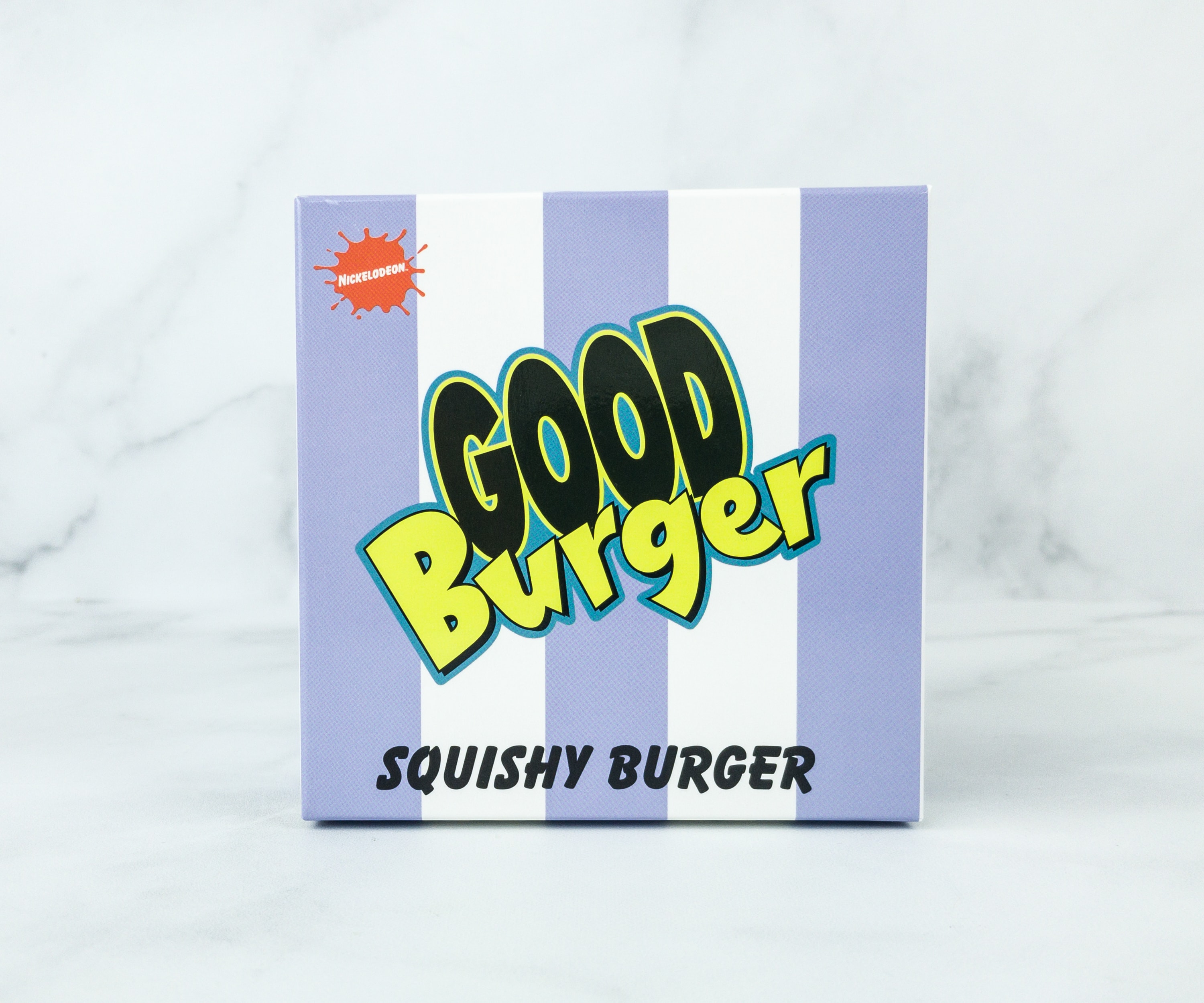 Good Burger Squishy. They gave us a real squishy burger to remember the series by.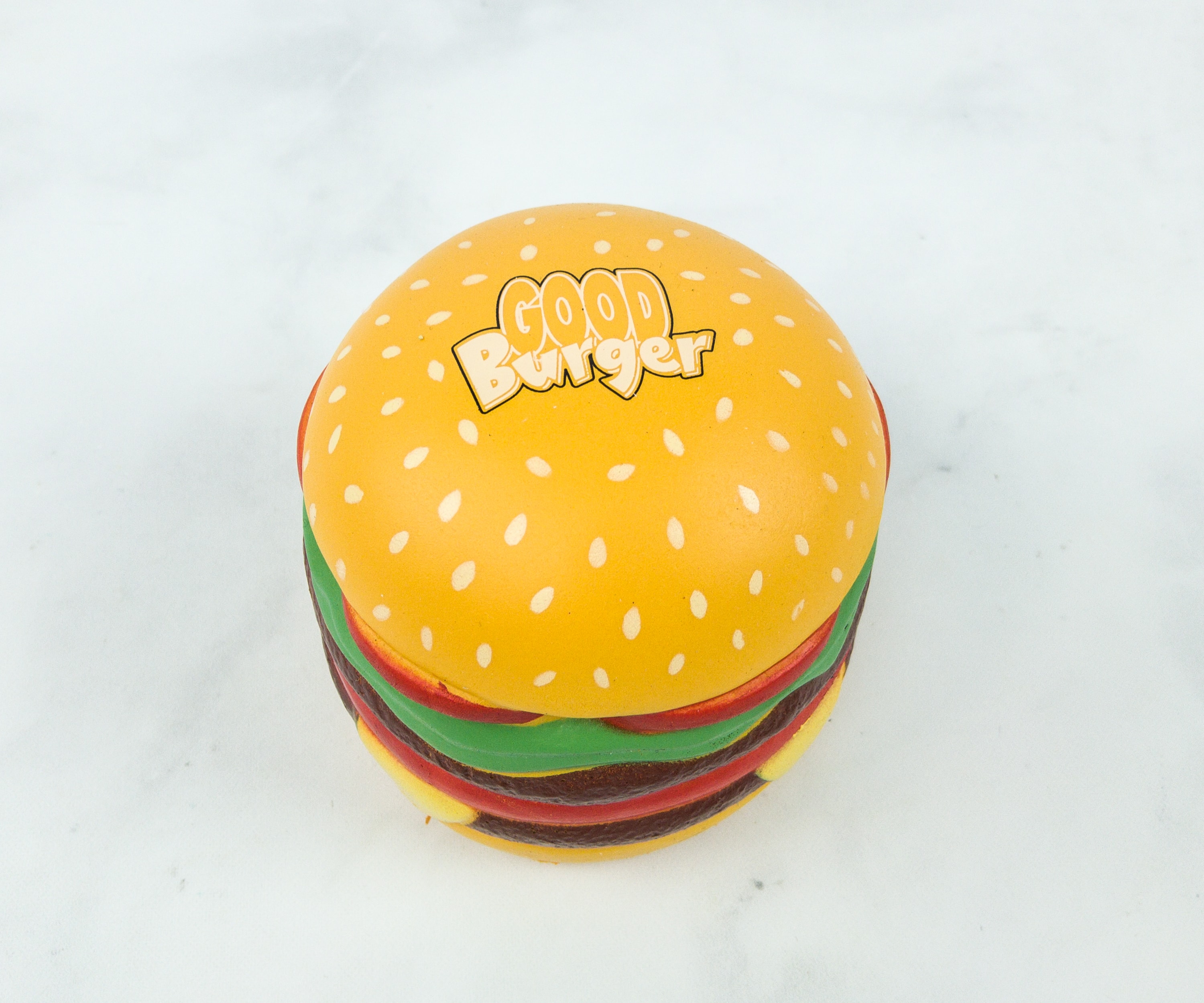 "Welcome to good burger, home of the good burger, can I take your order?"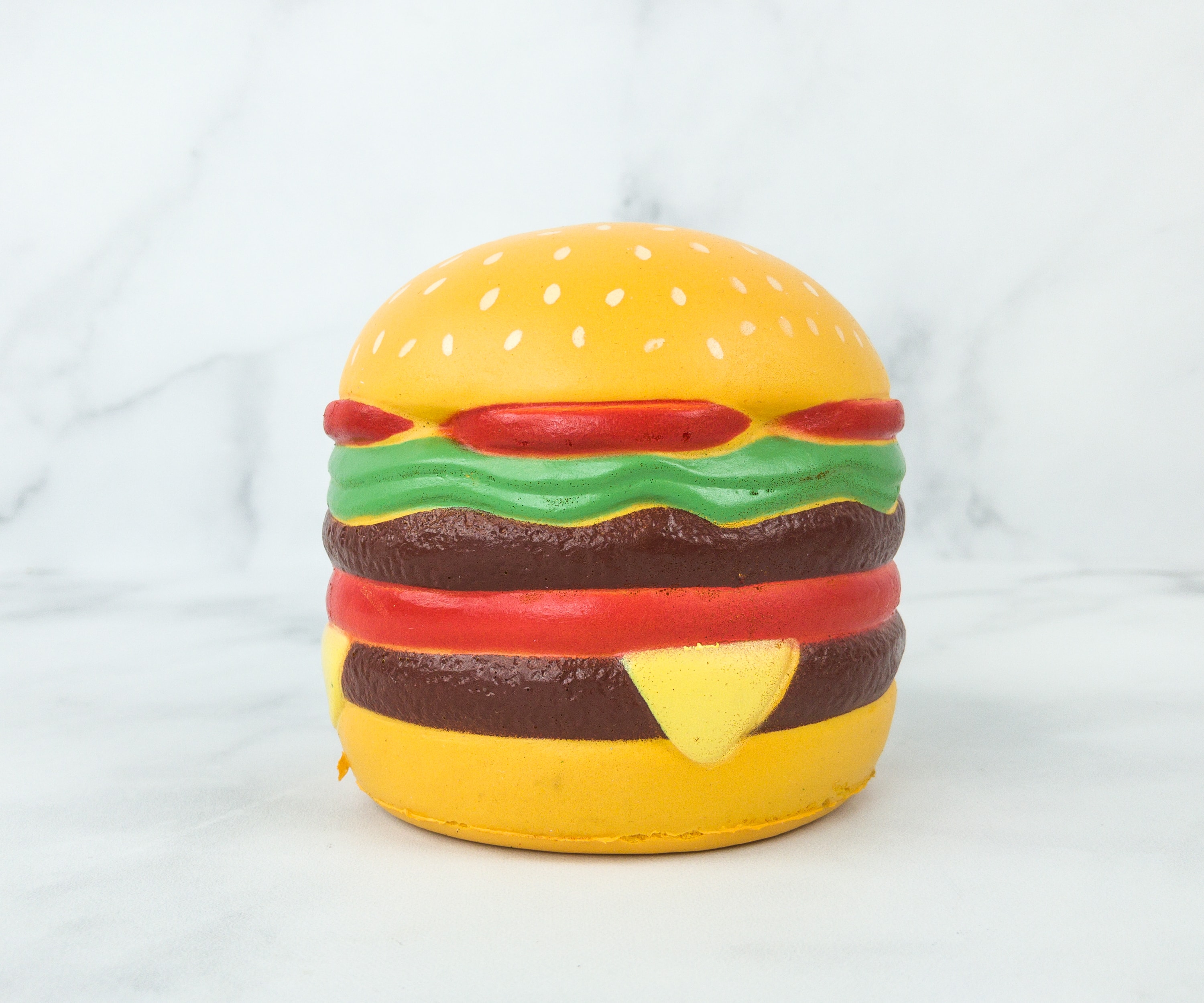 It is very soft and relaxing to squeeze to relieve your stress.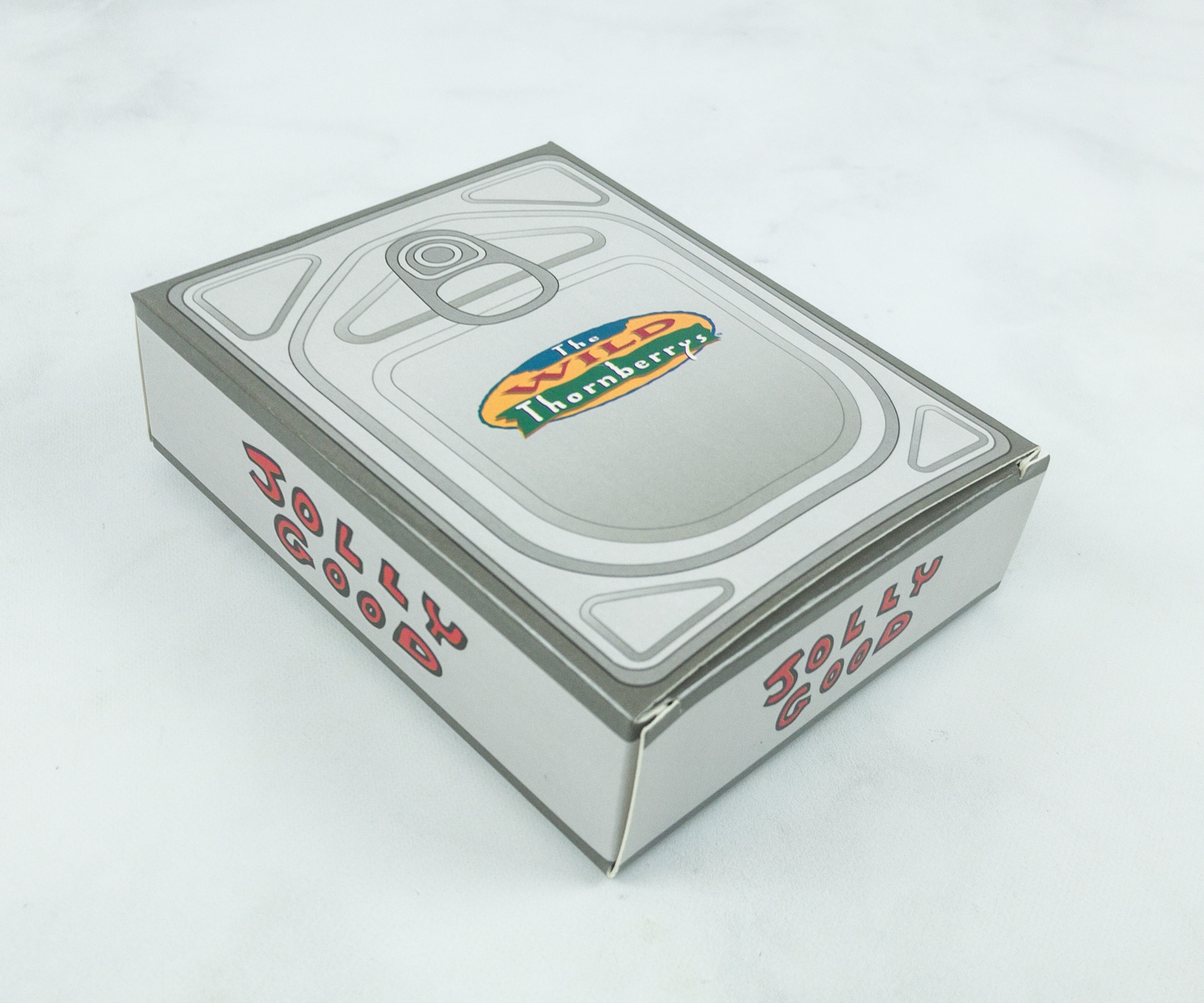 Wild Thornberrys Jolly Good Sardines Socks. This cartoon is full of adventures and Eliza is really cool because she can communicate well with animals.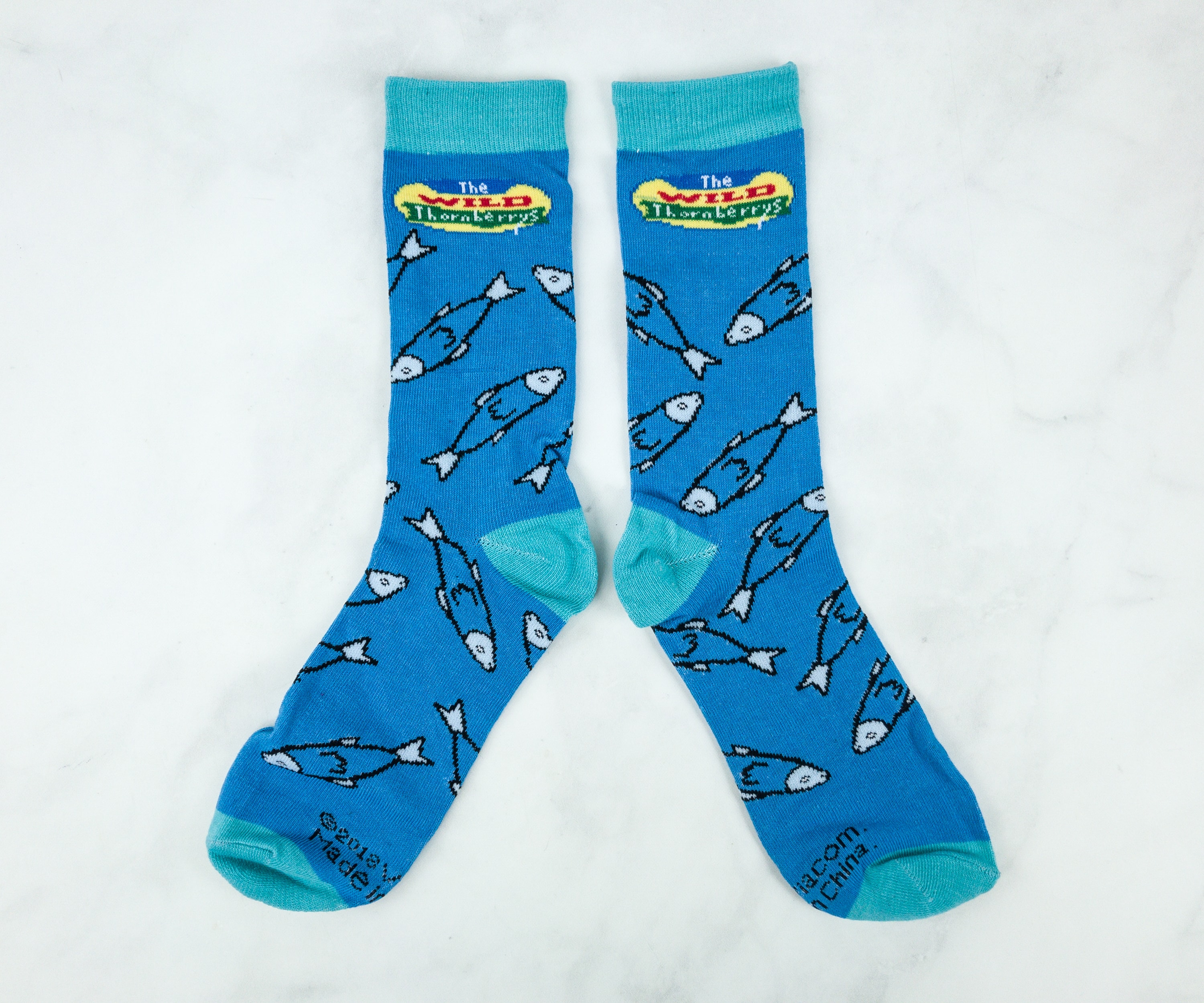 They're a nice fit and very comfortable to wear.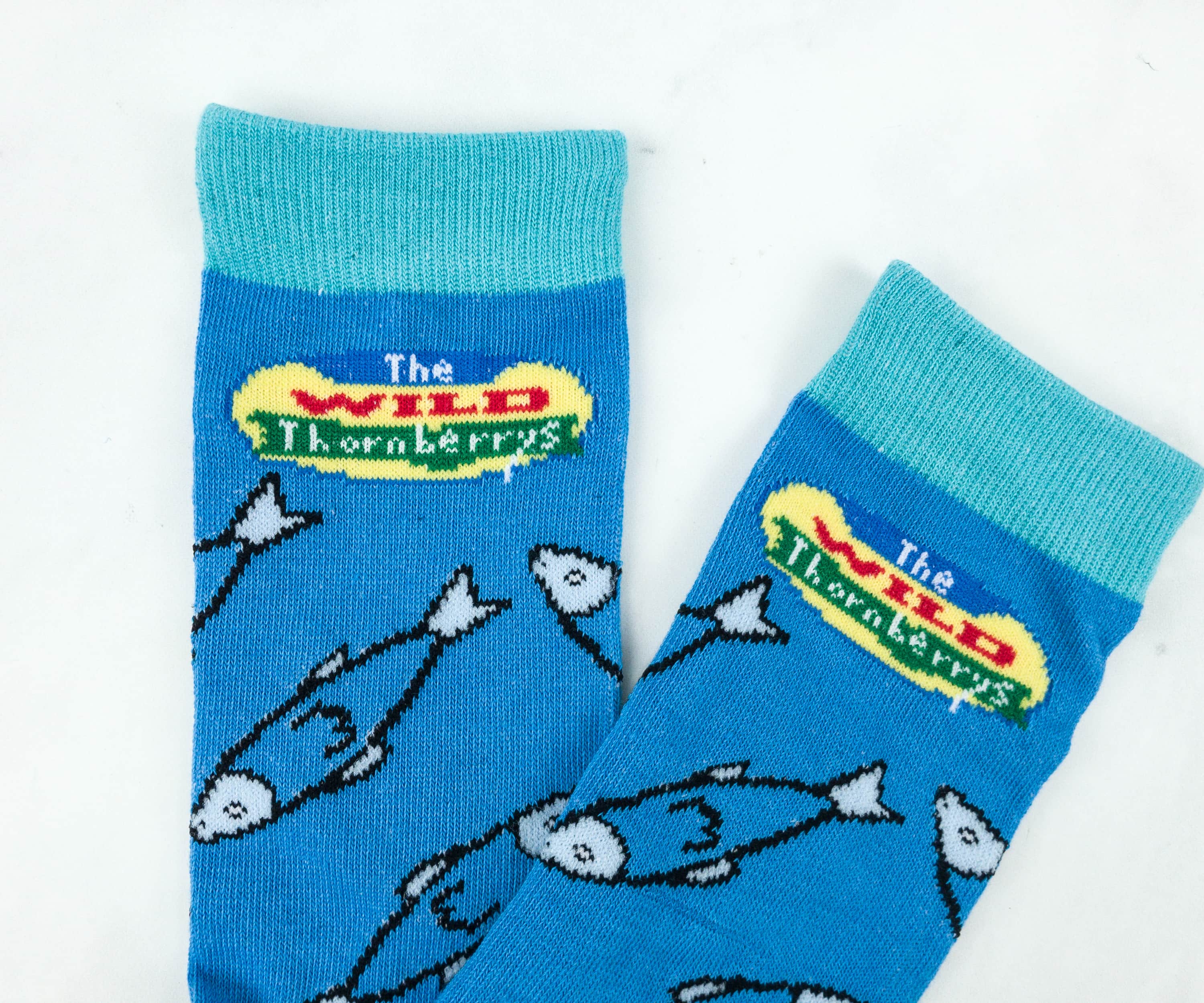 There are The Wild Thornberrys logo and the sardines design of course in calming shades of blue.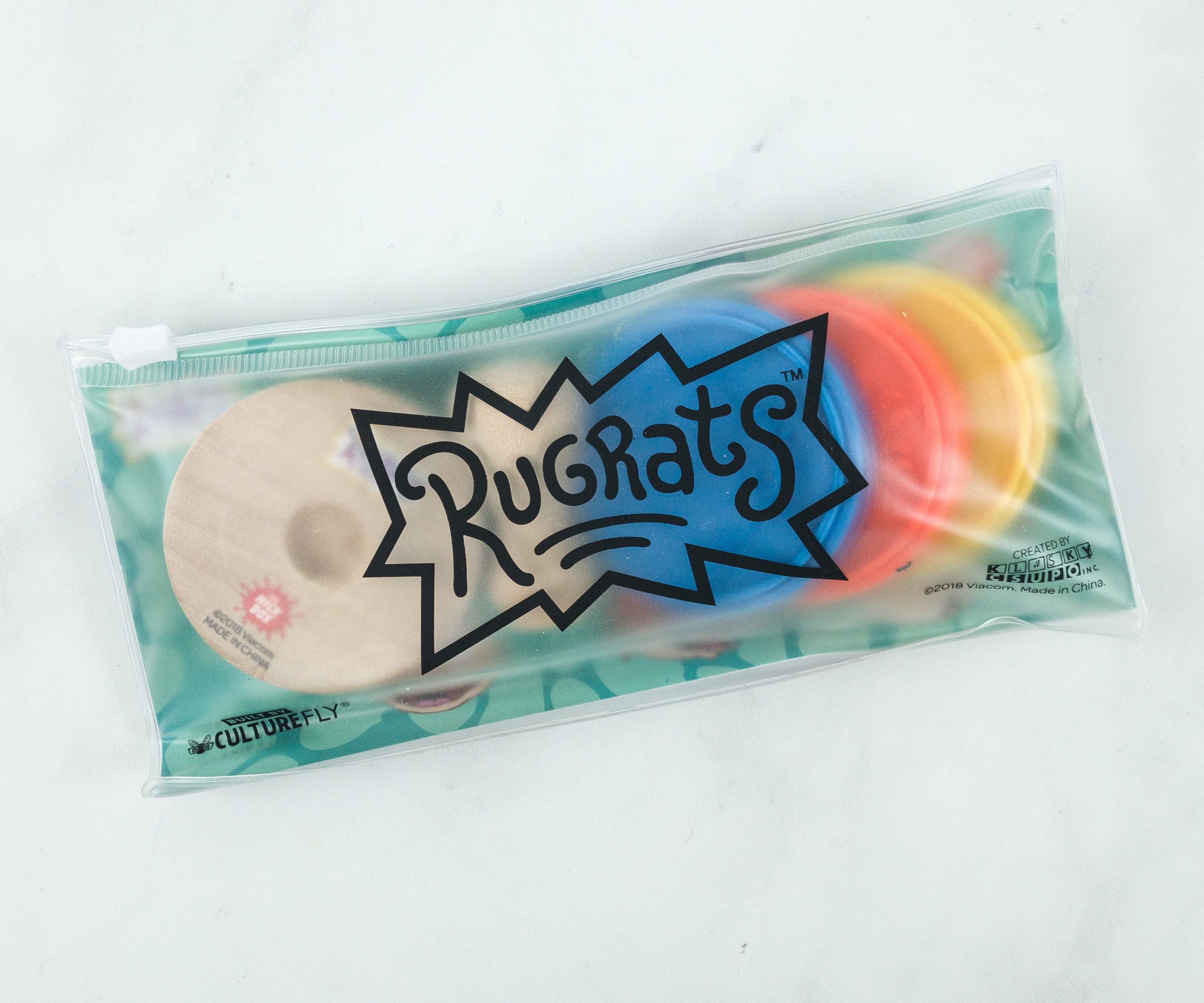 Rugrats Cookie Stamp Set. I'm happy they gave us Rugrats stamps. There's just so much cuteness and nostalgia. They are inside a reliable and resealable packaging.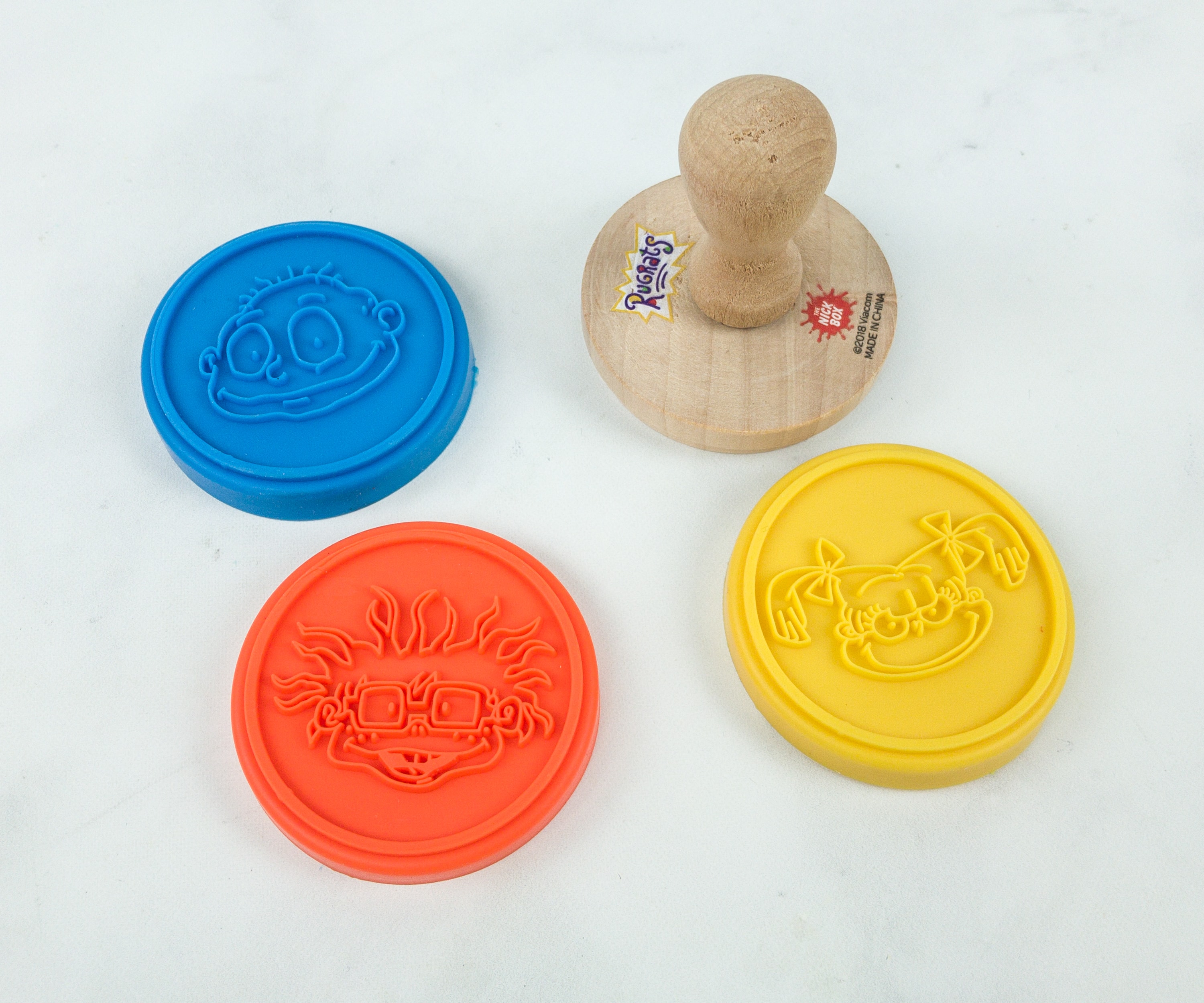 There's Tommy, Chuckie, and Angelica!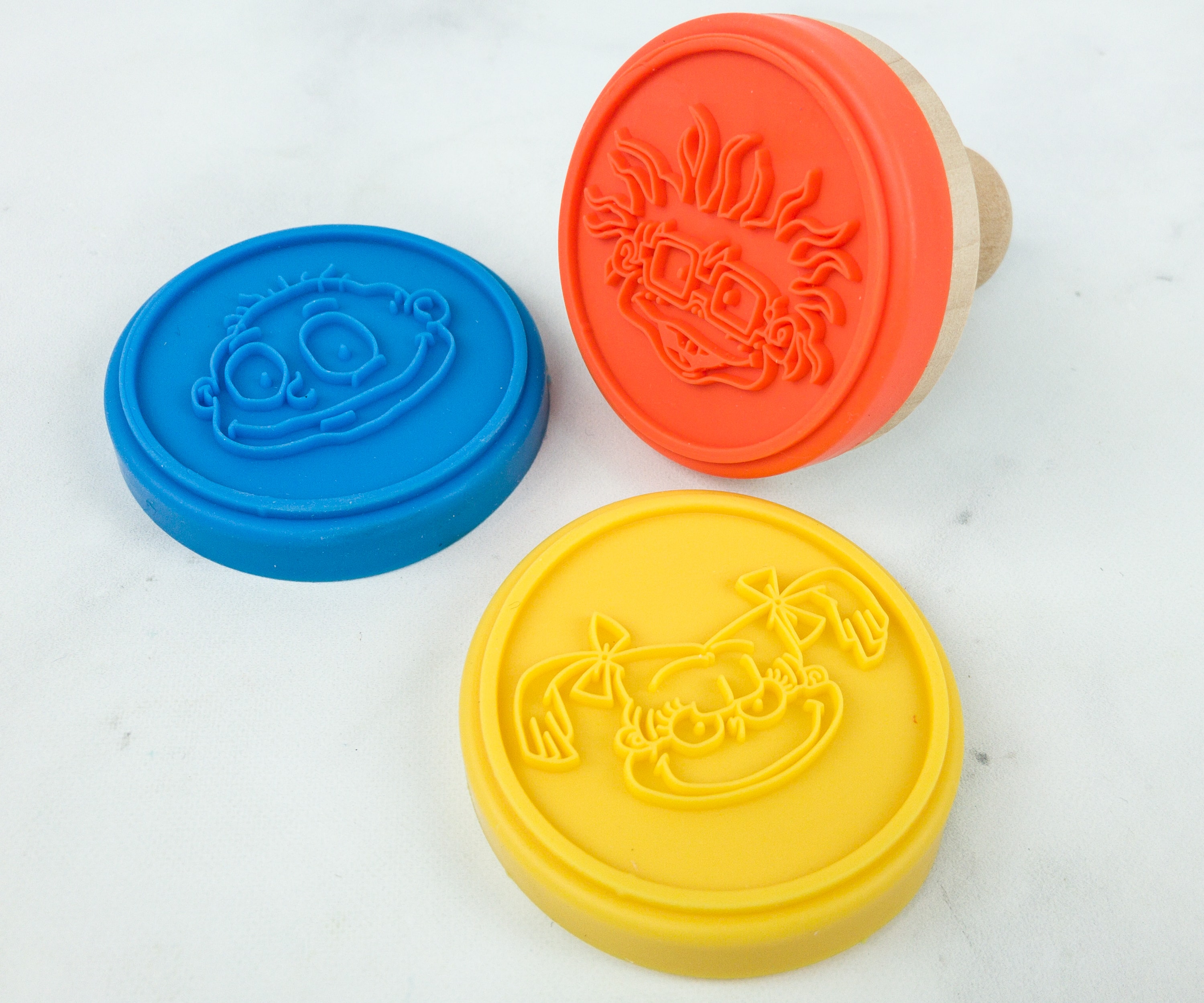 There's a wooden handle wherein you can interchange the stamps that you can attach to it. You just press them into the dough to make some superfun cookies!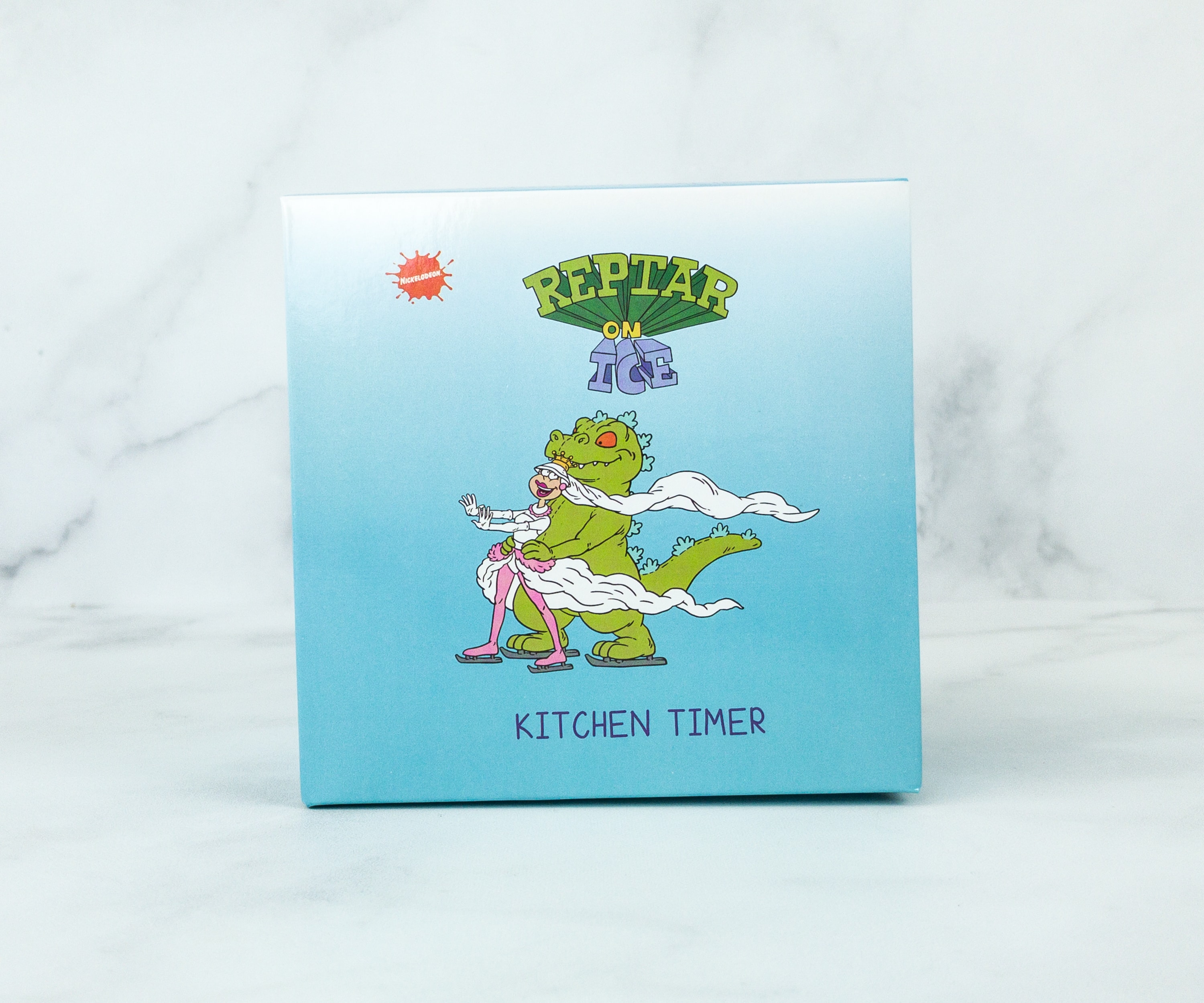 Spinning Reptar On Ice Kitchen Timer. Reptar has always been the babies' favorite dinosaur and they are out on an adventure to bring back his baby! (a lizard) It is one hilarious episode.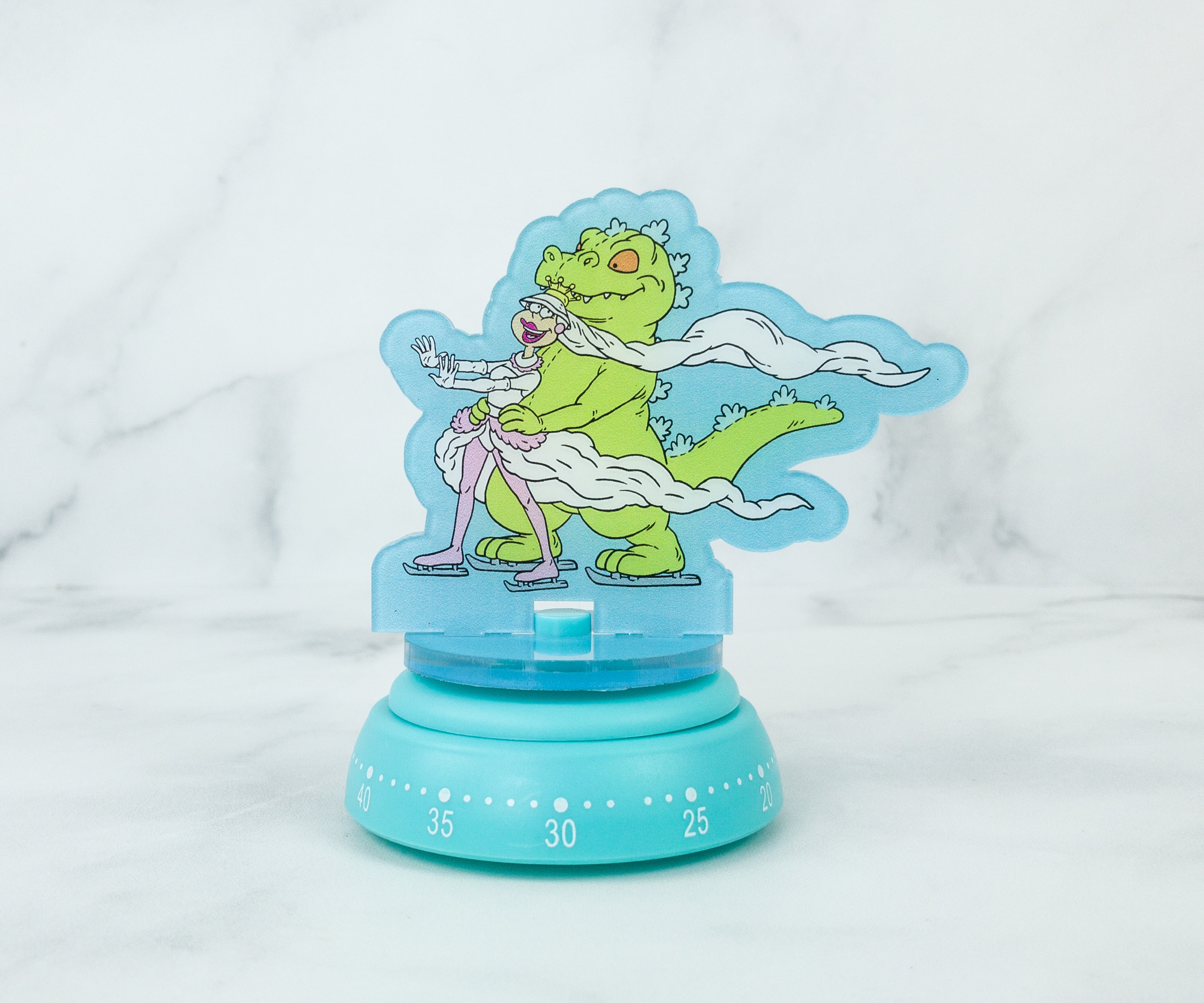 They made the spinning on ice reference to the kitchen timer. You will never get bored in cooking.
The curation has a wide range of products for this month. It follows the cooking theme and applied to every item. I love the creativity of the fridge box that we opened to a lot of surprises. The quality of a few items could be improved a bit but I love the effort and the fun walk through classic Nickelodeon. I like the exact references and put me in a nostalgic mood for all the past episodes. I especially like the Rugrats stamps, Reptar Kitchen Timer, and the Good Burger squishy toy.
Did you like the Winter 2018 Nick Box box?