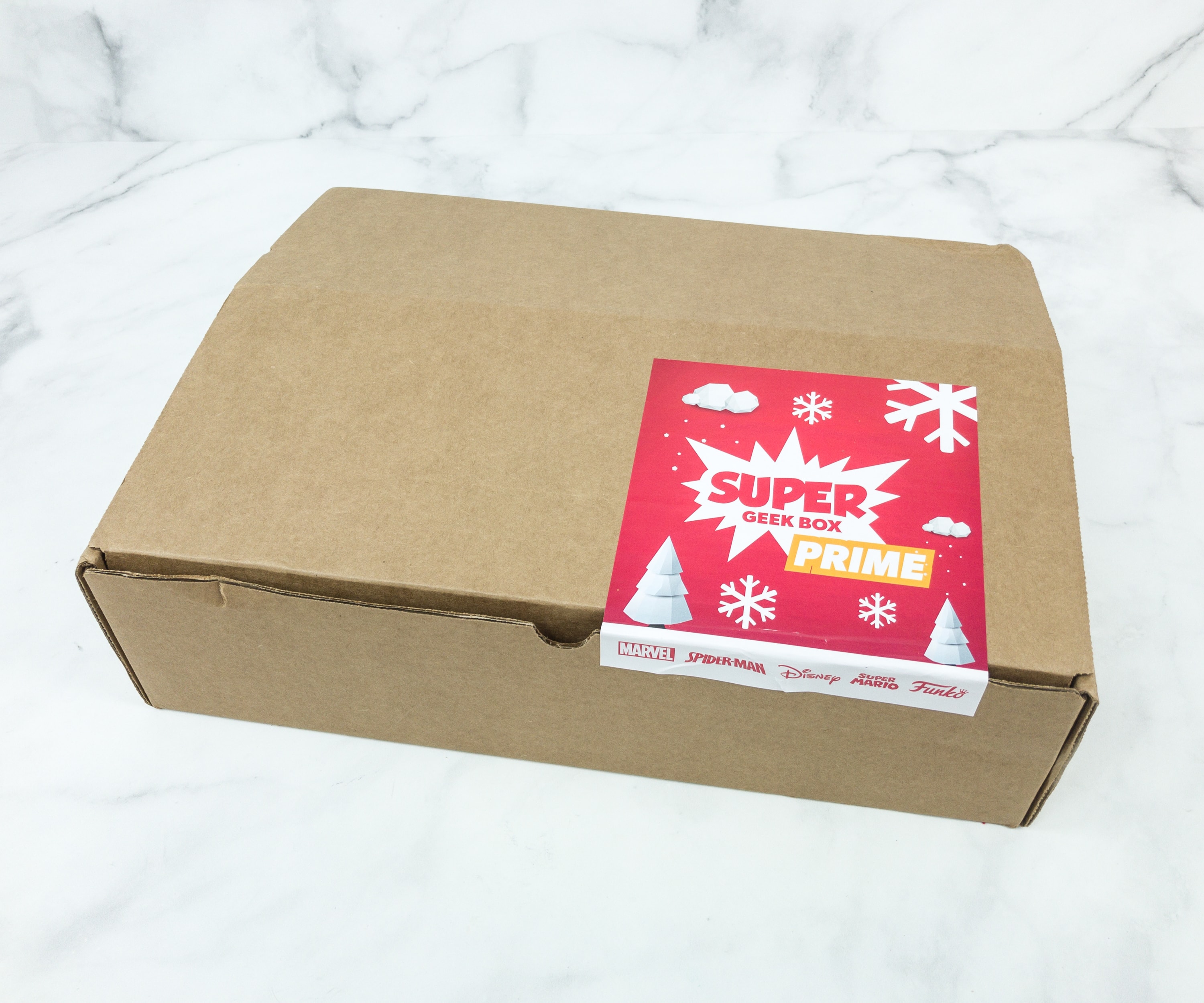 Super Geek Box PRIME is the latest version of Super Geek Box. Super Geek Box PRIME is a quarterly geek subscription box priced at $56 + $10 S&H with a promised $120 in value.
DEAL: Get $3 off your first month! Use coupon code PRIME .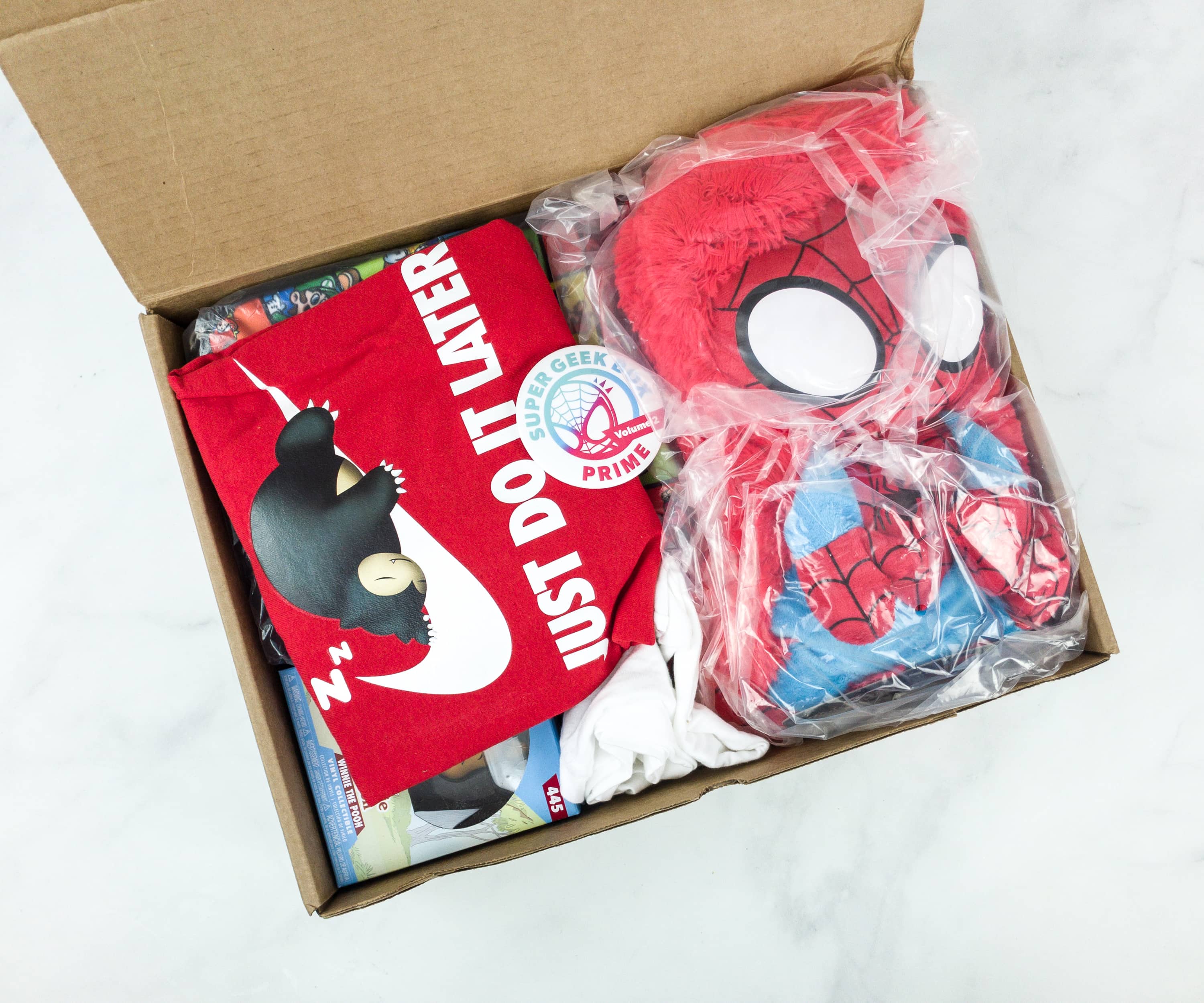 It's a box full of geeky stuff and I'm really excited to see them all!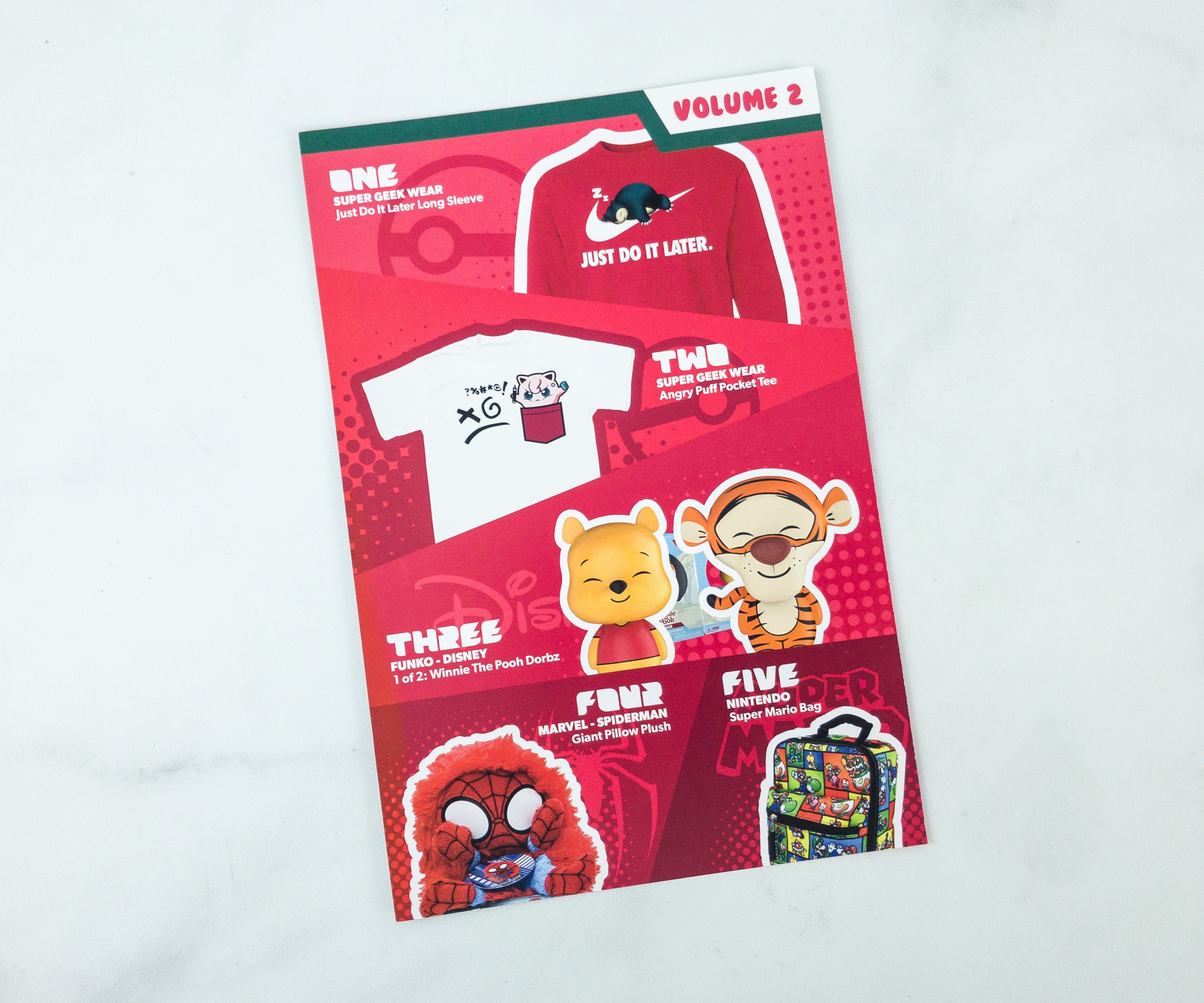 The items to be expected inside the box are listed in the information card.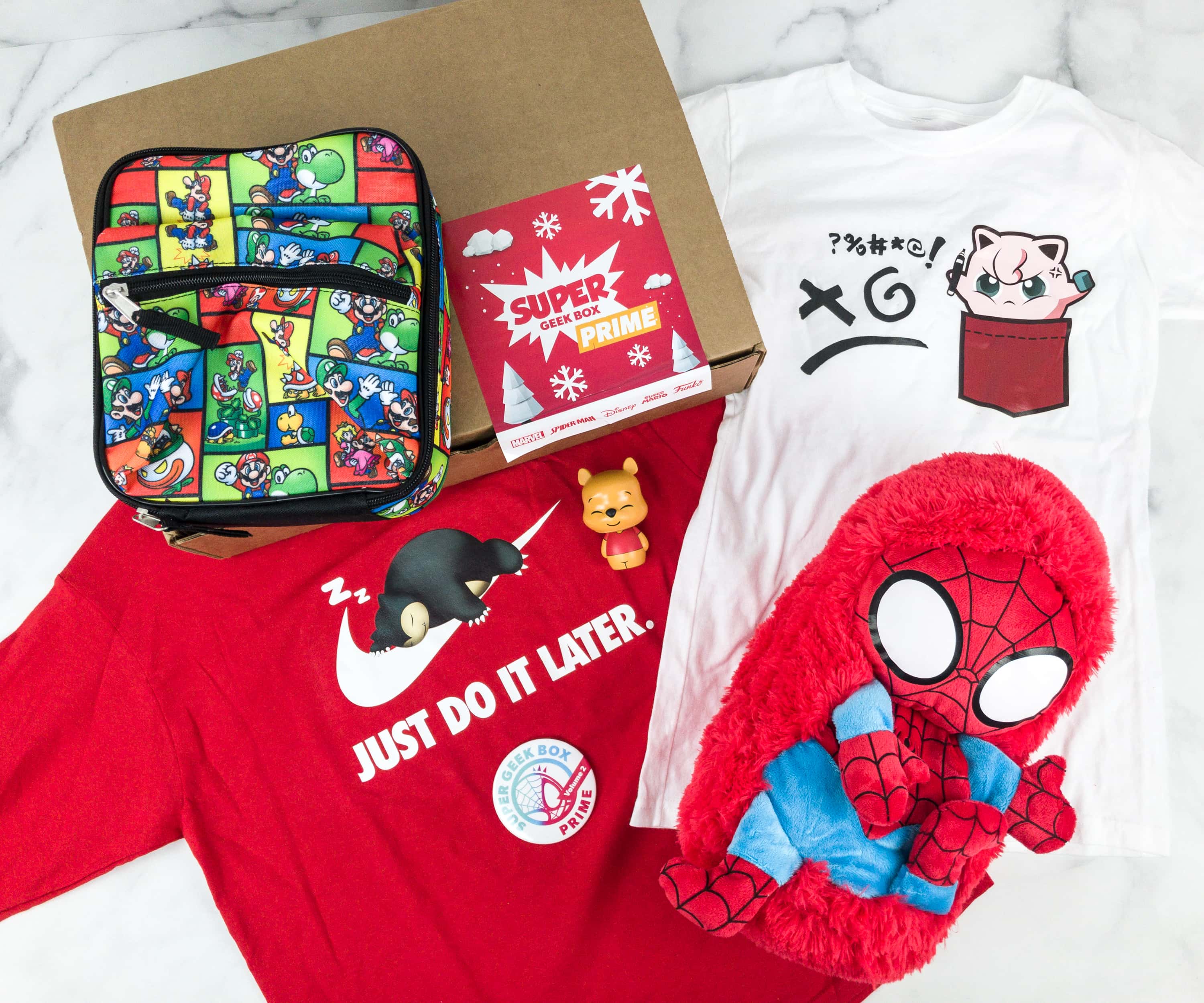 Everything inside my box!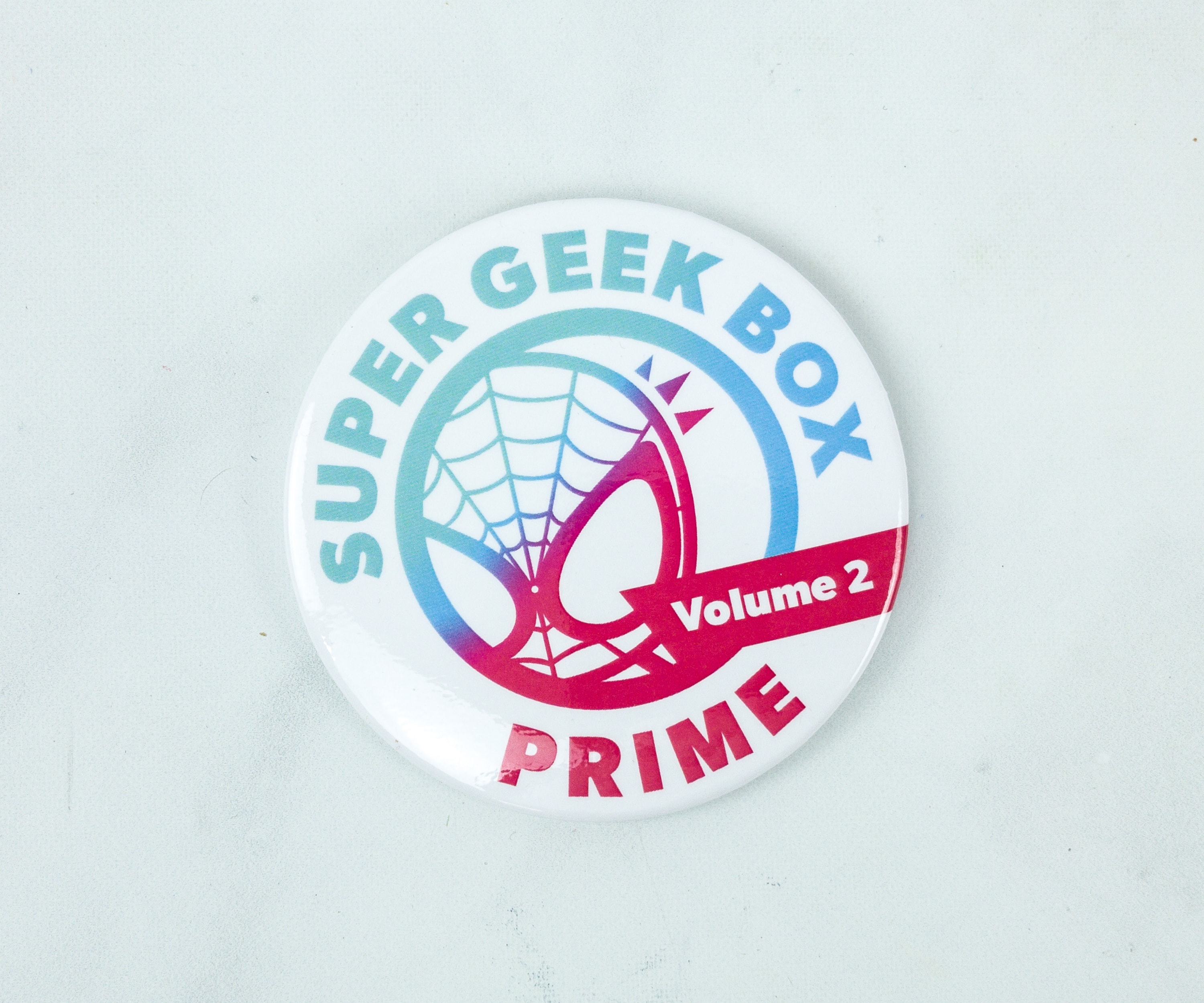 Super Geek Prime Vol.2 Pin. Pins are staple items in this box and for this month, it features Spiderman.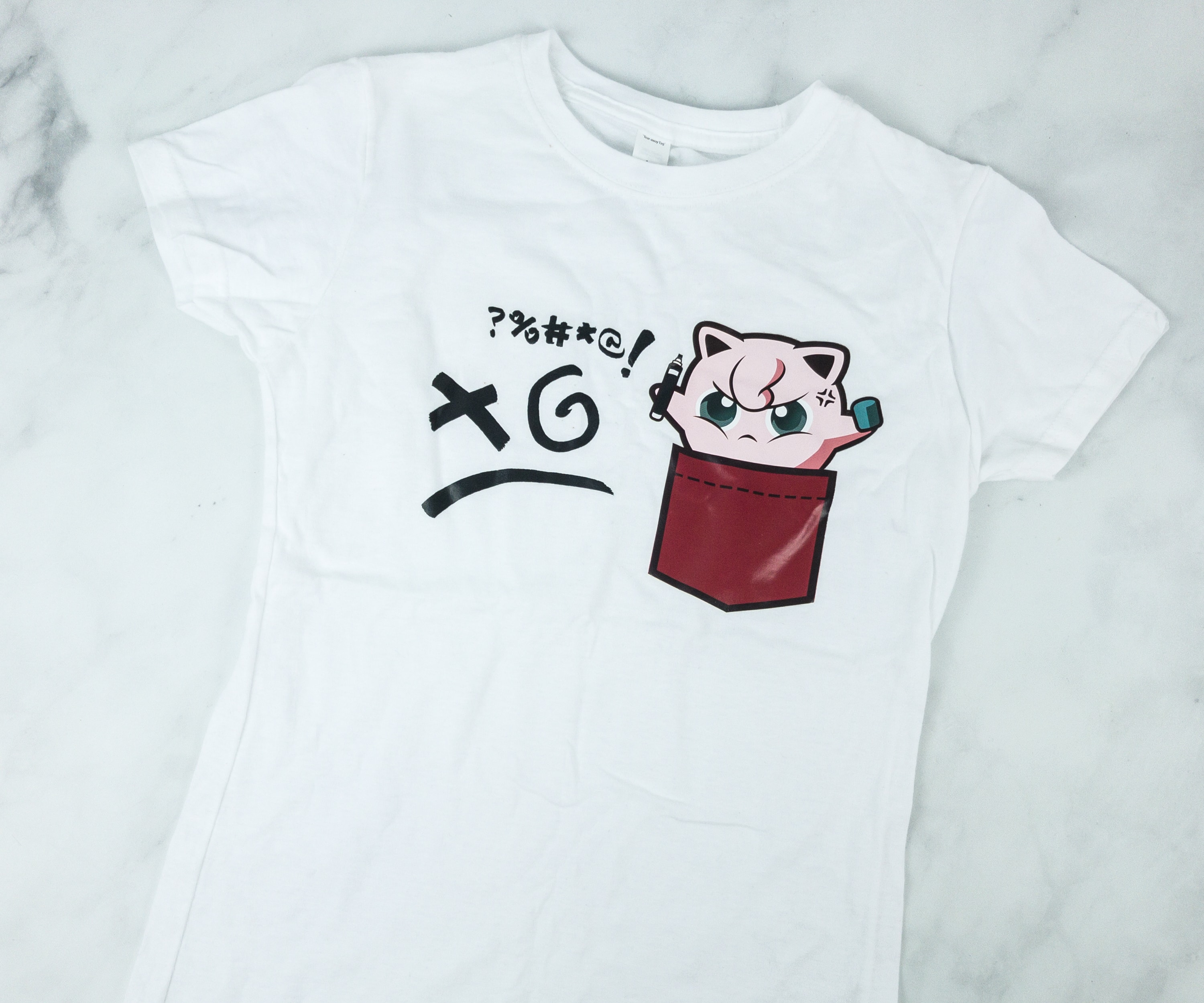 Angry Puff Pocket Tee. I got another white shirt from this box, and it features the adorable and angry Jigglypuff!
Jigglypuff is holding a marker and is ready to doodle on the face of anyone who sleeps while she's singing!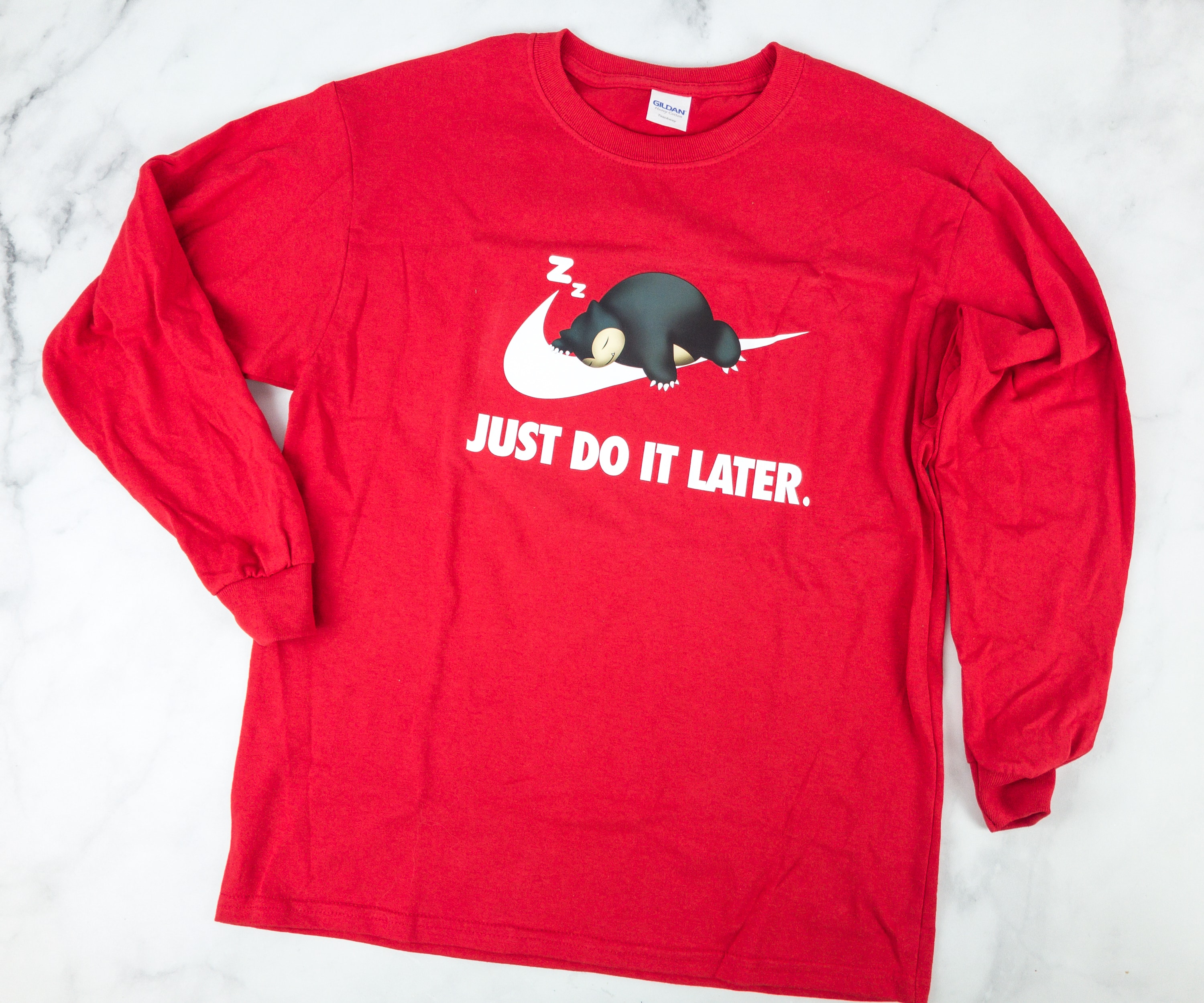 Just Do It Later Long Sleeve. Another fun wearable in this box is this red long sleeve shirt, featuring a Snorlax!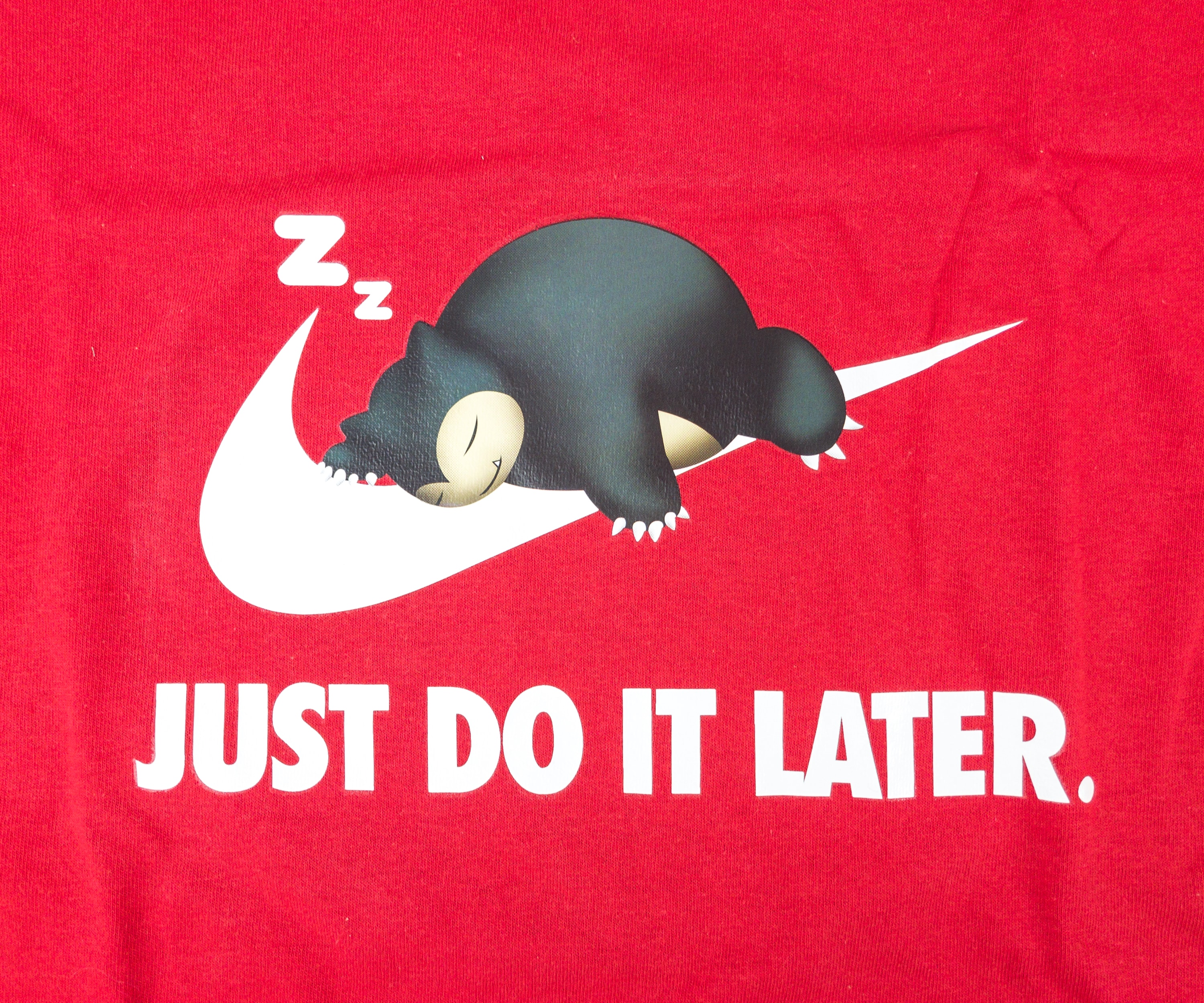 It's a take on Nike's Just Do It slogan, but this time, the word "later" is added. Procrastination (and sleep first) at its finest! The cute Snorlax also looks so comfy lying on its stomach on the checkmark logo.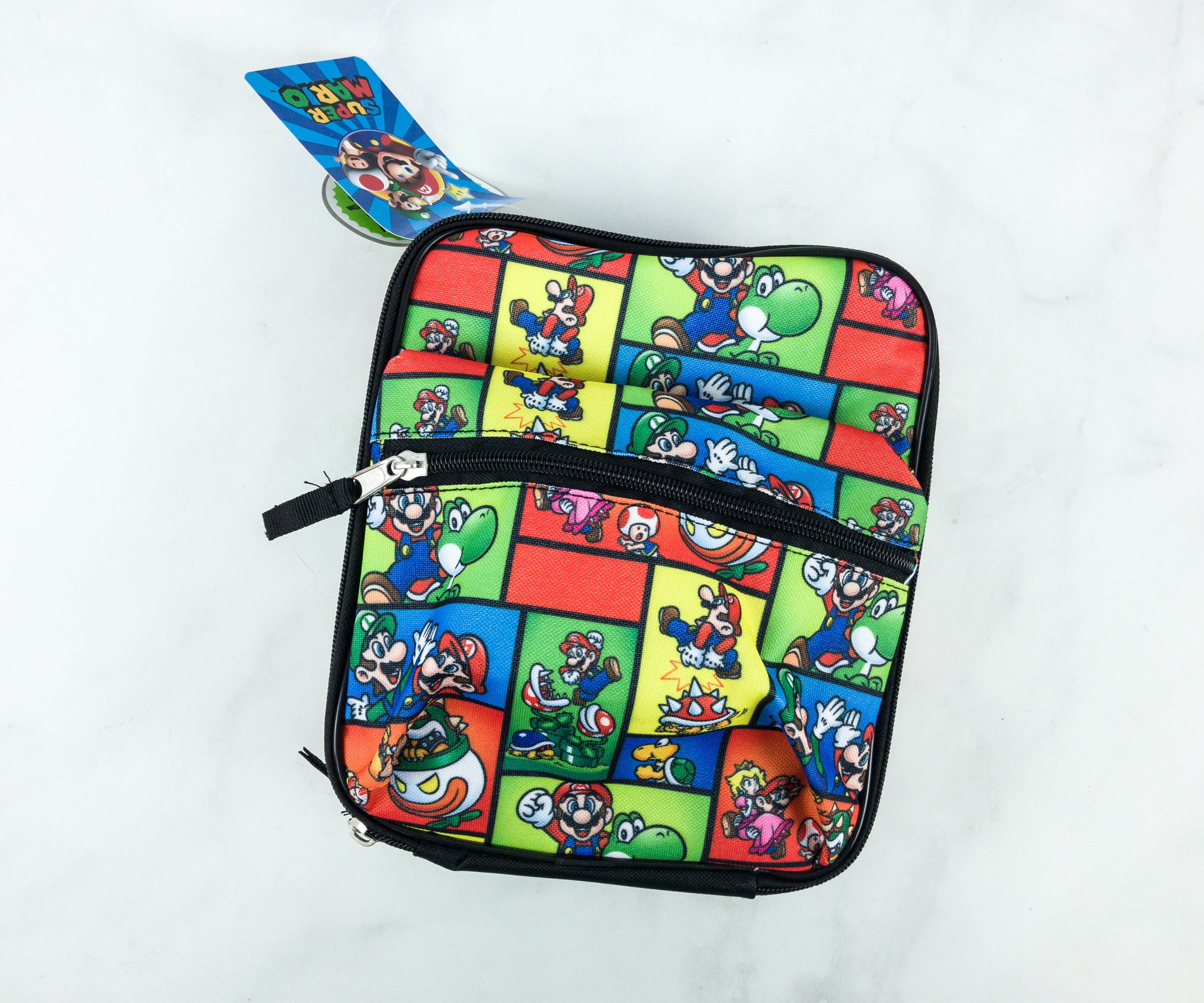 Nintendo Super Mario Lunchbox. The bag is so colorful and it's full of Super Mario characters! It also has a zipped pocket in front for extra storage.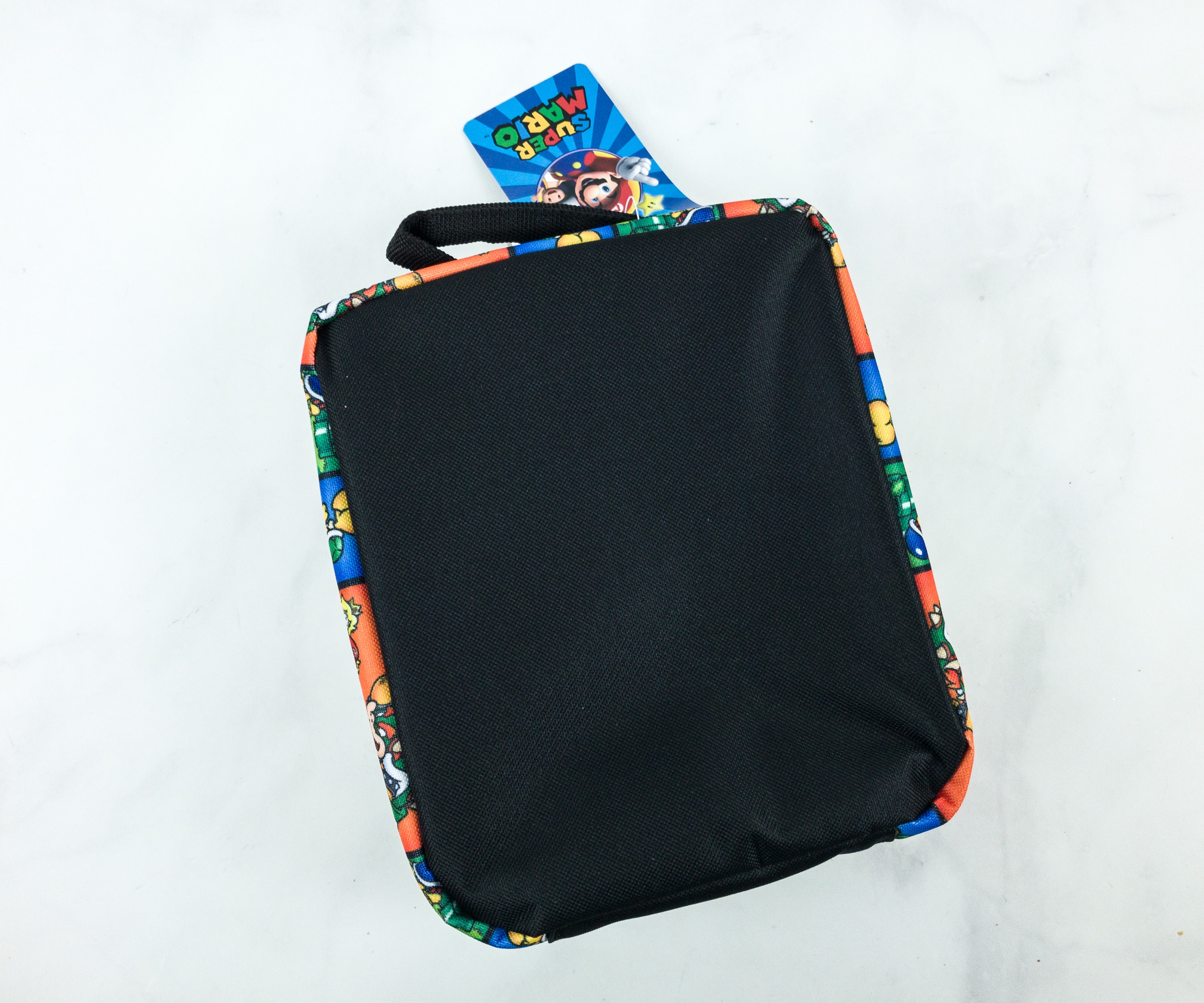 Unlike the front, the back of the adorable bag is plain black.
It will be perfect as a lunch bag.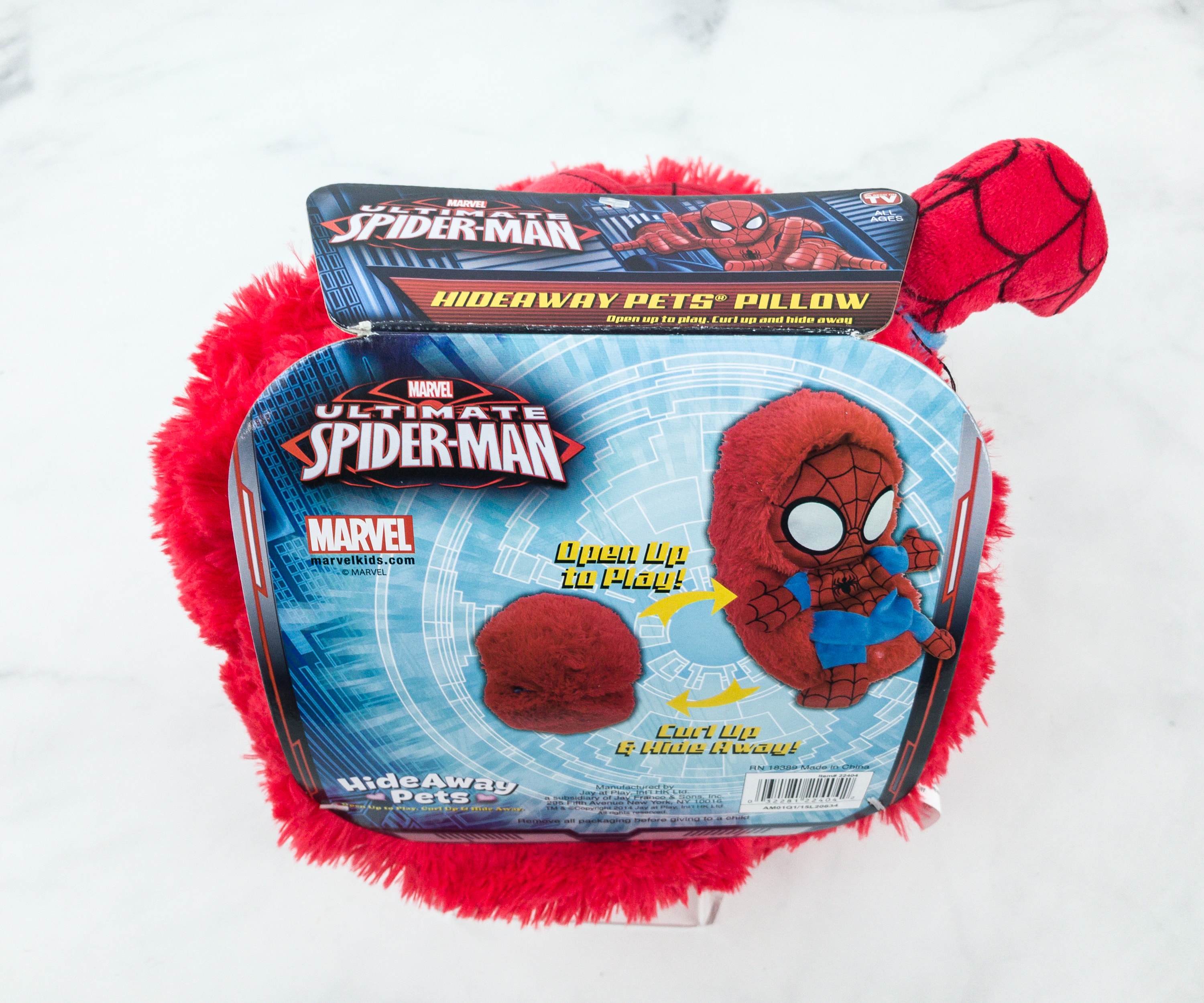 Marvel Spiderman Giant Pillow Plush. This ball-looking fluff can turn into the web-slinging hero!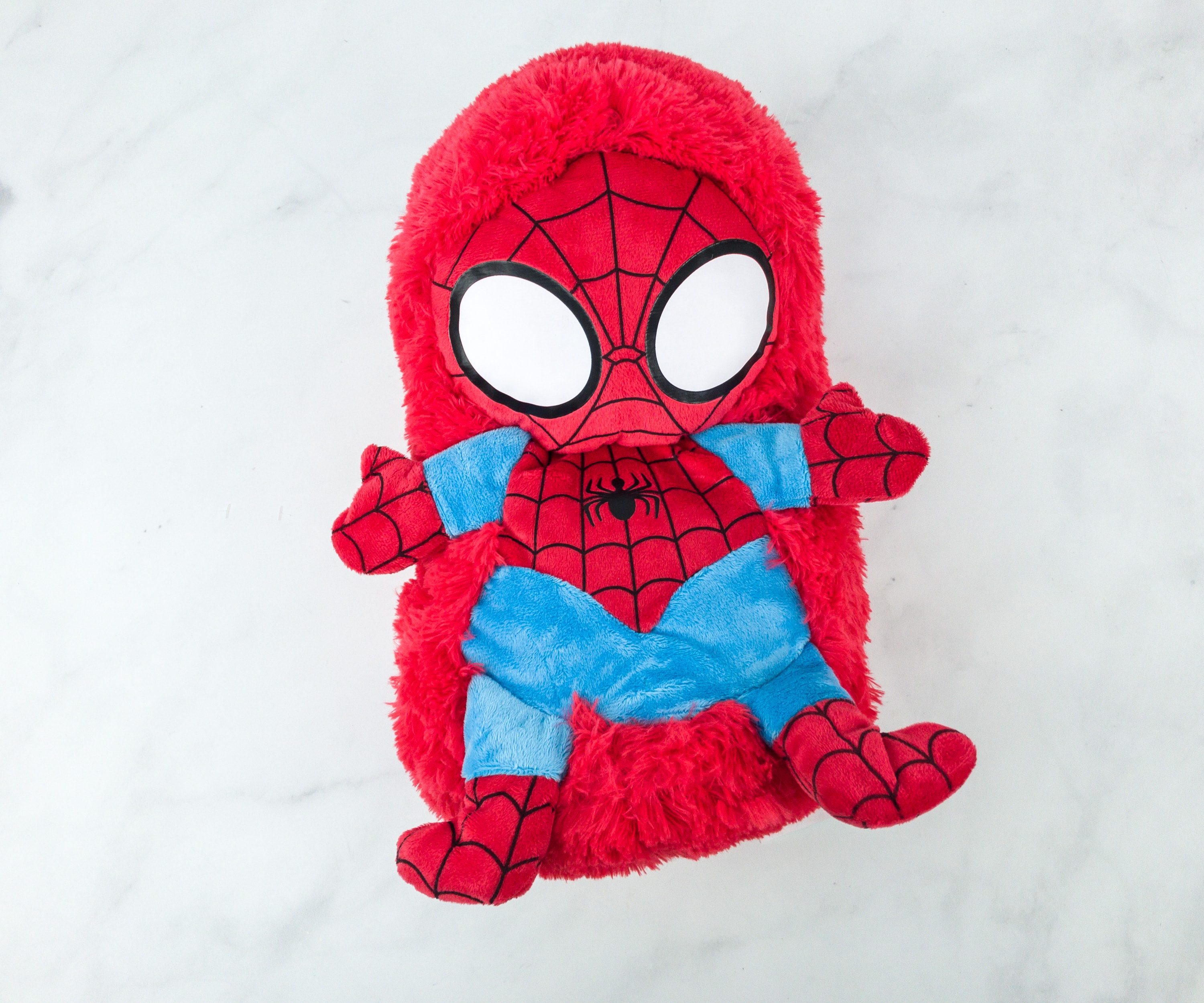 Just open it up and it will reveal Spidey, who looks ready to give you a big hug!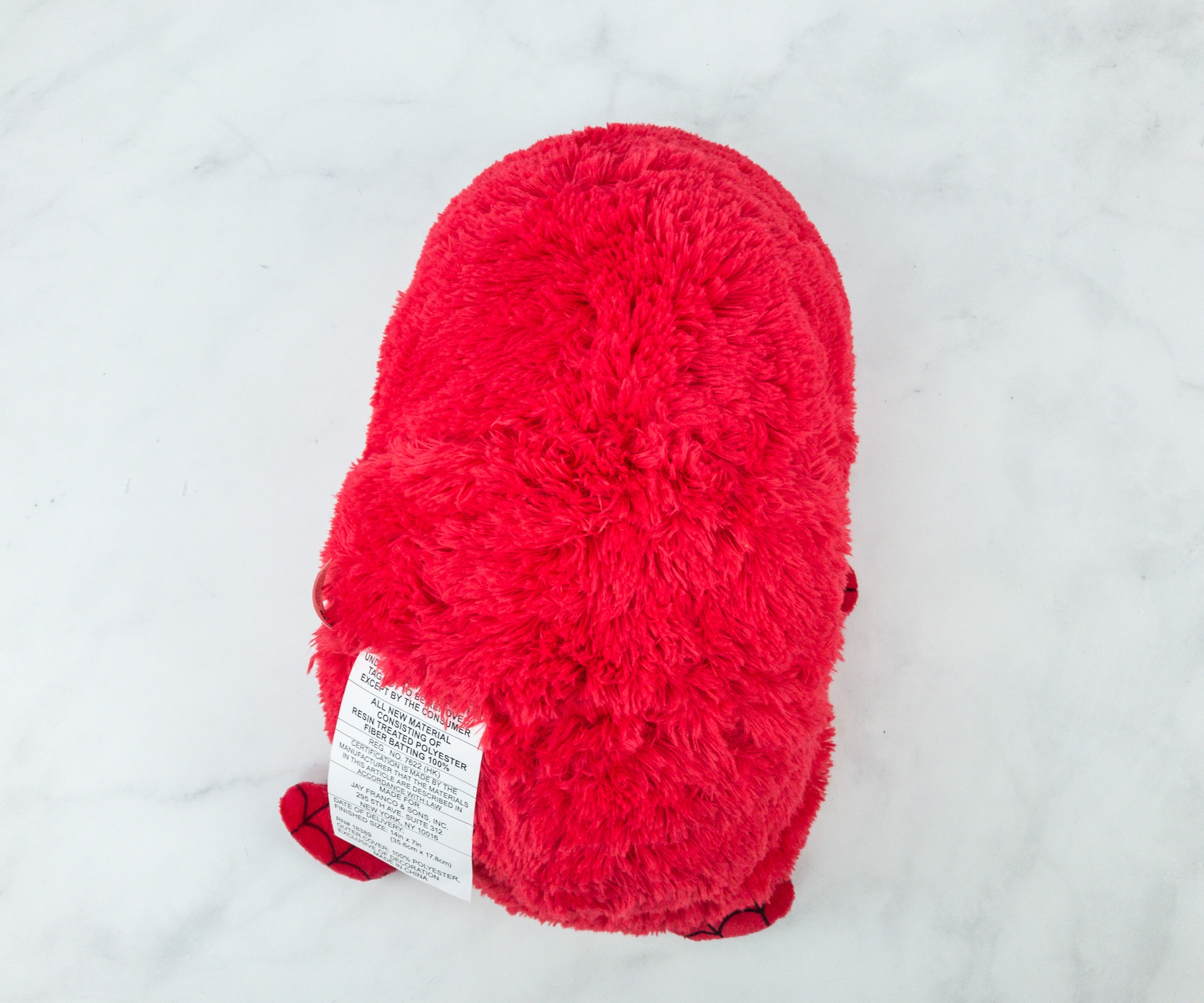 It's so fluffy that I love to squish it really hard!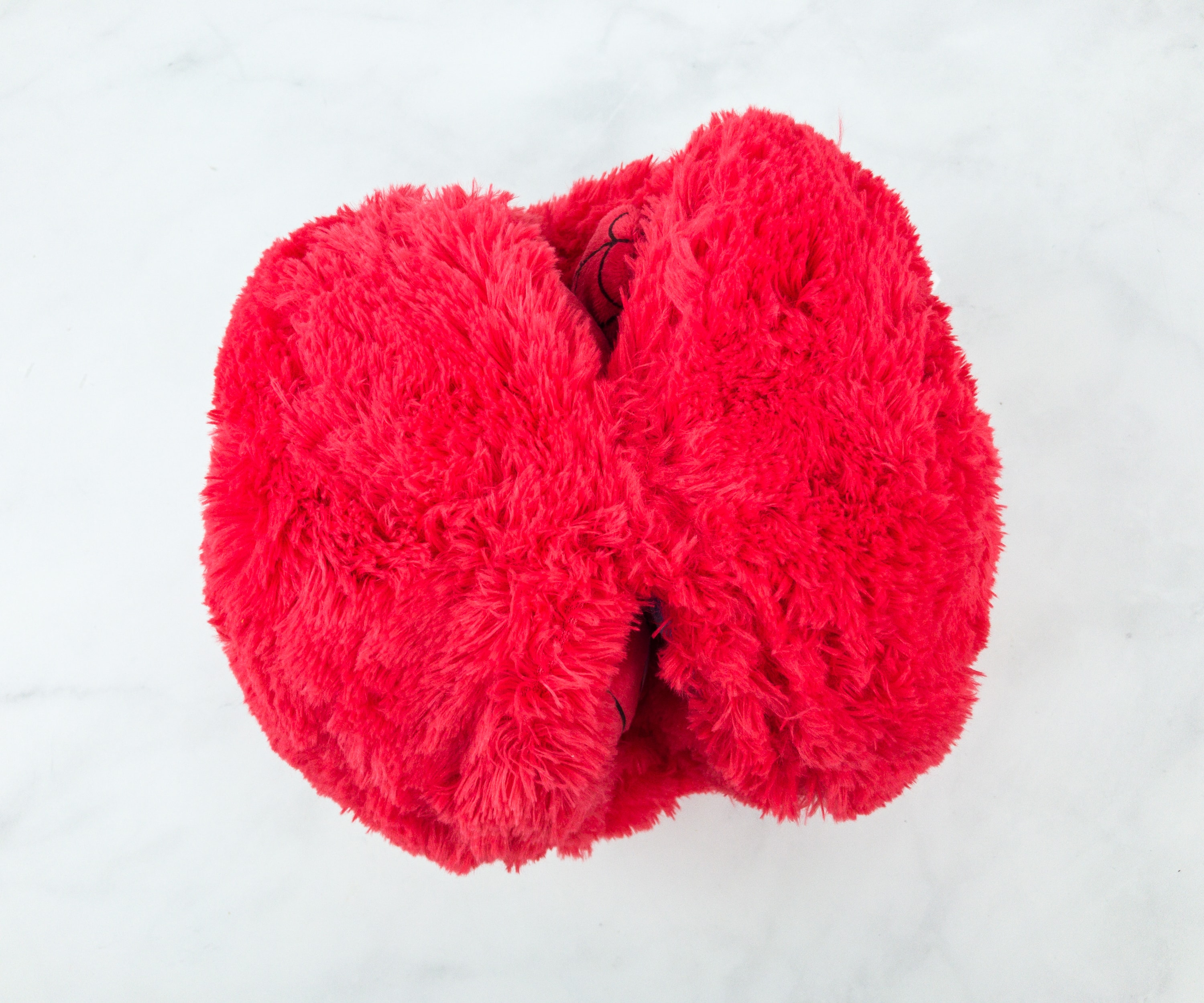 If you're done playing with it, just curl it up and easily keep it inside your cabinet, or just place them near you, just in case you need something soft to cuddle.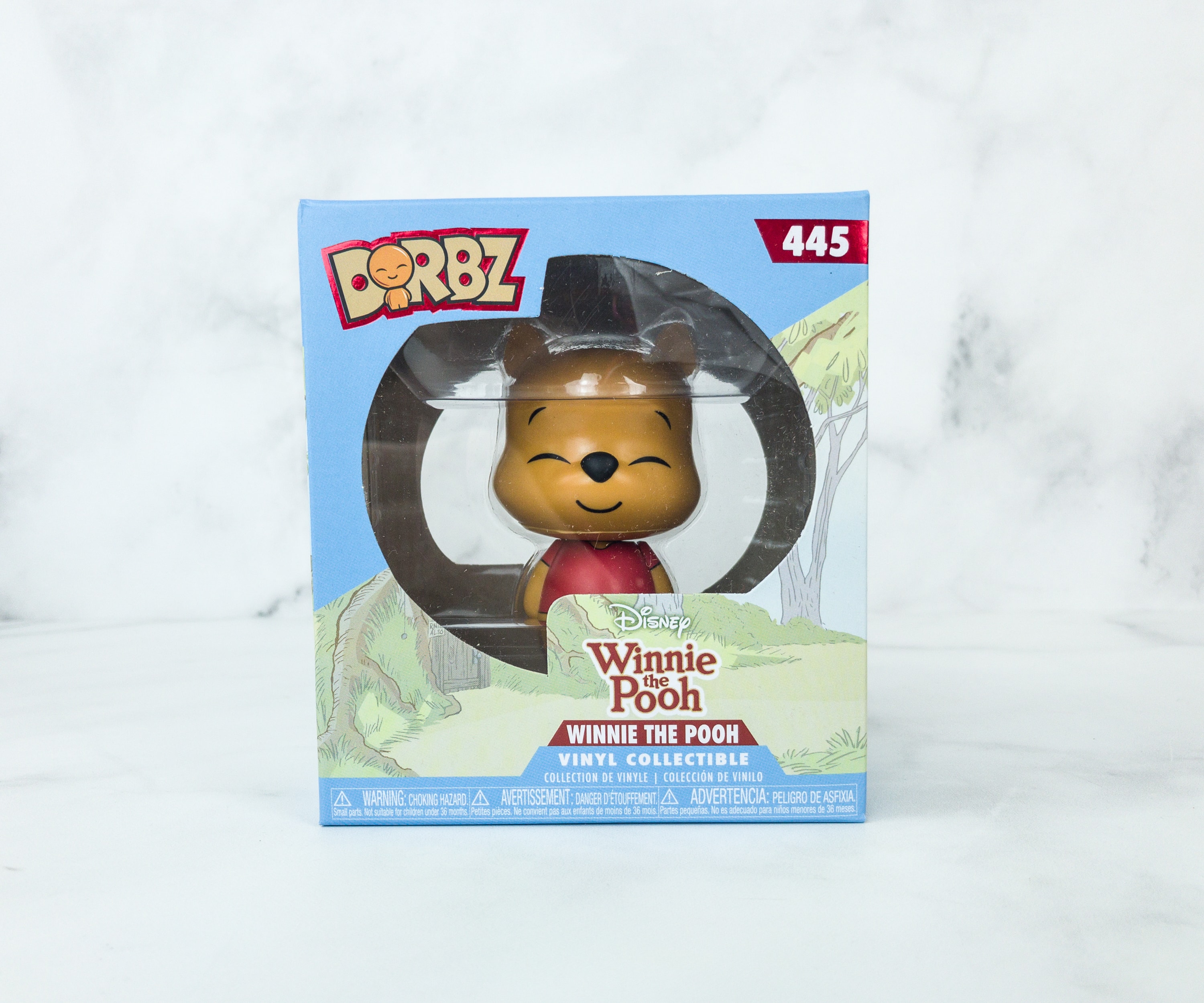 Funko Disney Winnie The Pooh Dorbz. We also got a Dorbz figure in the form the adorable Winnie the Pooh!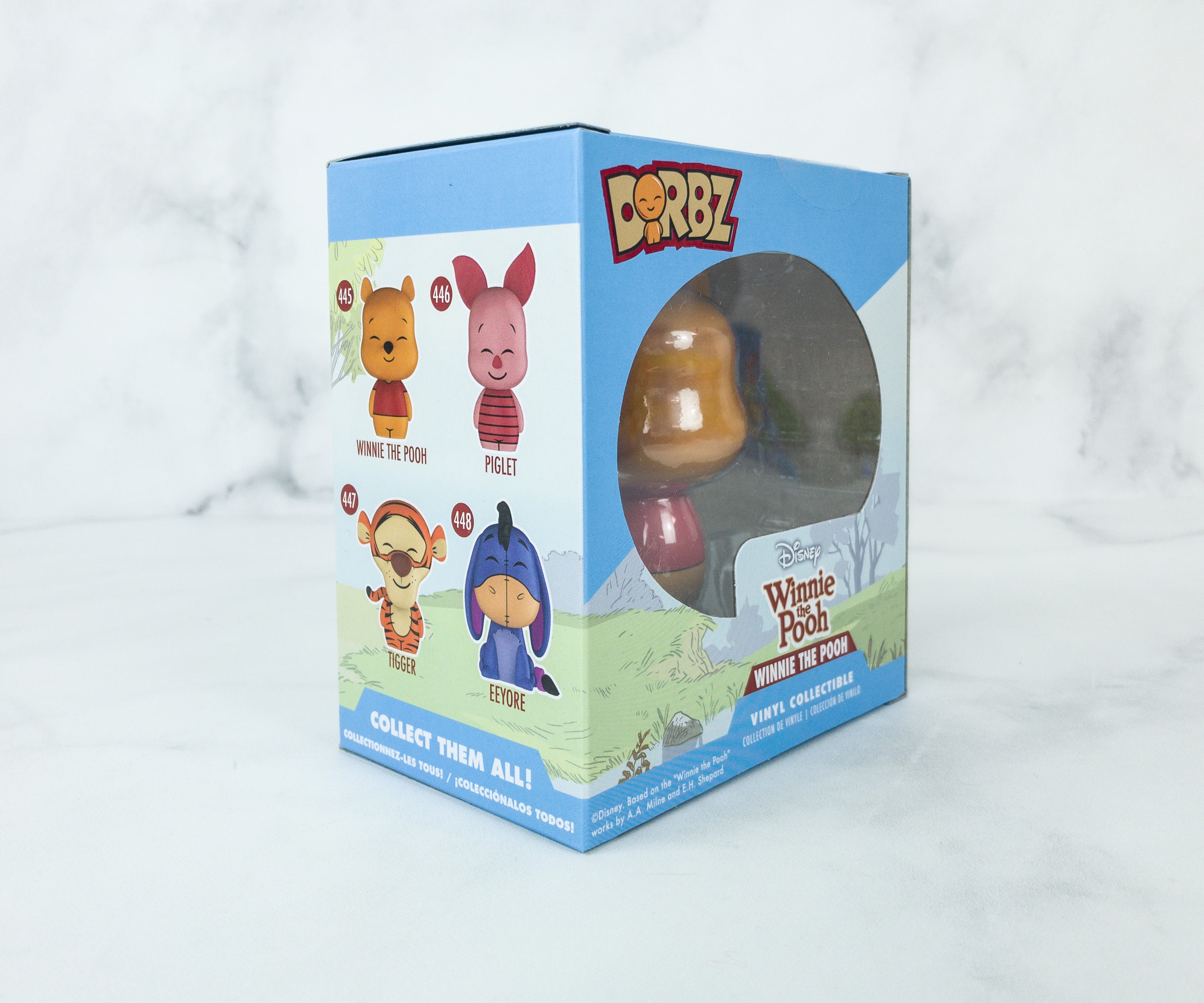 Aside from Pooh, you can also get the other characters from the gang: Piglet, Tigger, and Eeyore!
The Dorbz are inexpensive figures also made by Funko, but the quality is still superb. Here we got Pooh smiling happily, and still wearing his signature red shirt.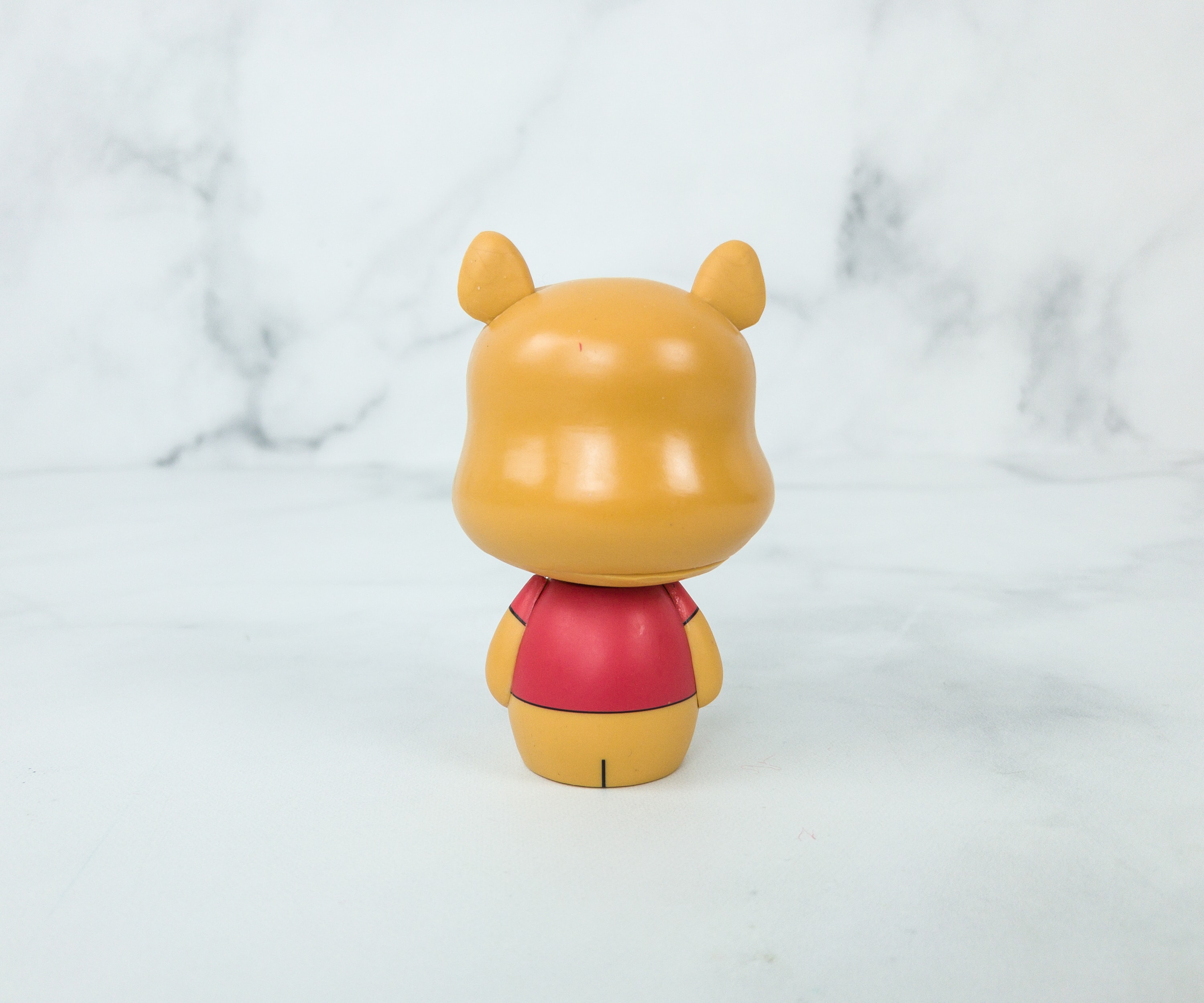 The figure is simple yet the happiness and smile they bring are great!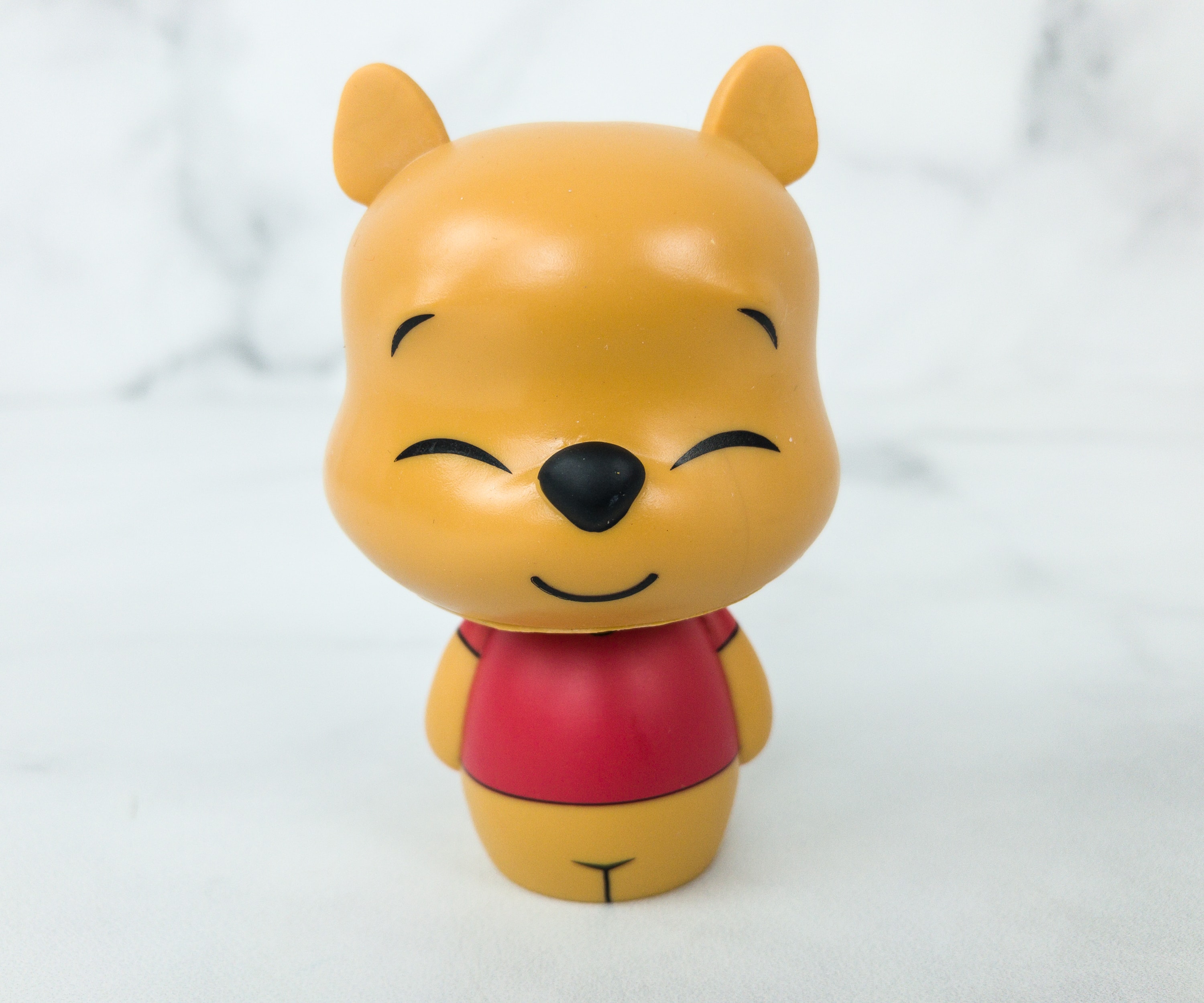 I would also love to get the other characters and display them all side by side, their friendship is really beautiful, and I bet they'll all look beautiful on our display cabinet!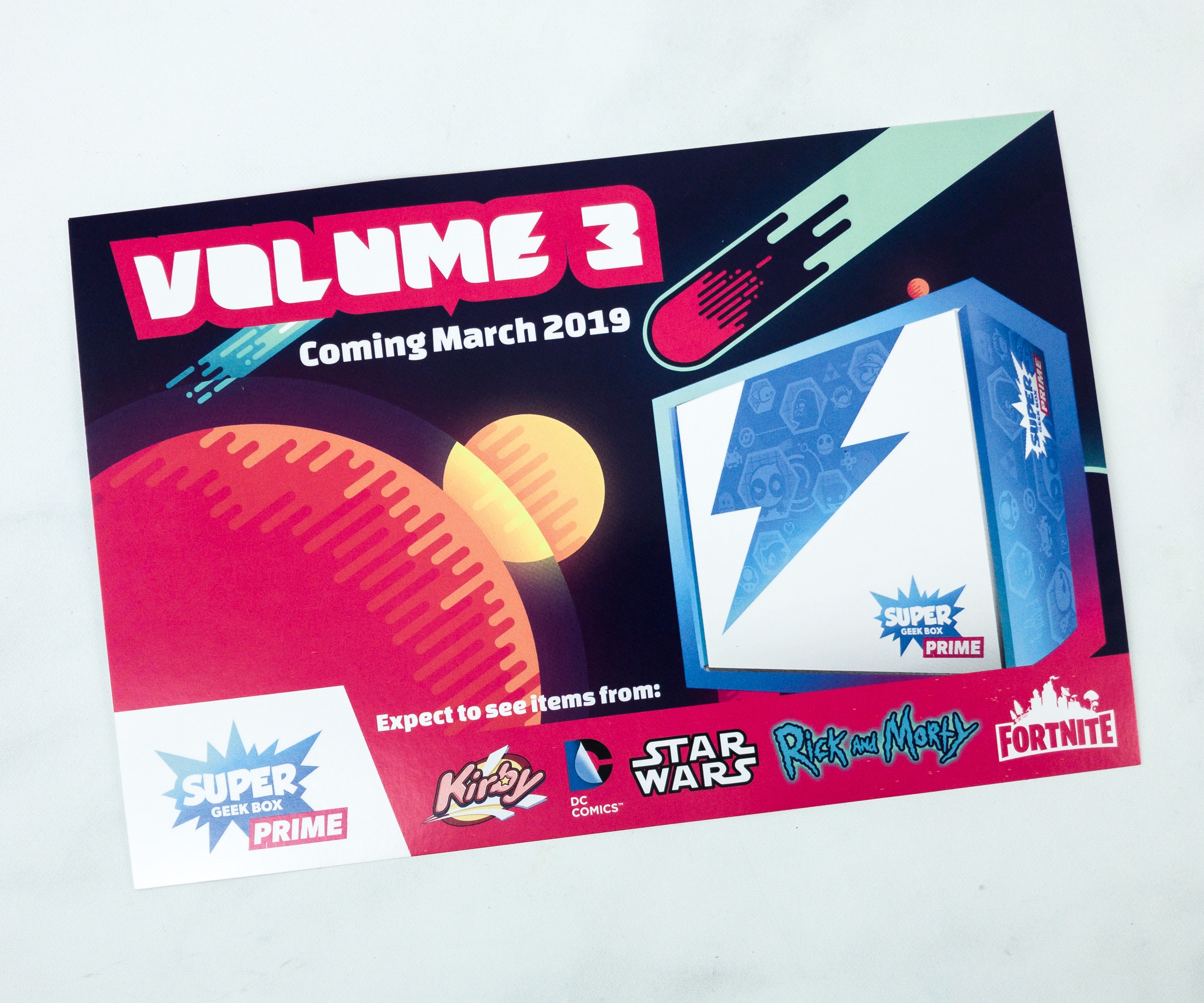 Here's a spoiler about Volume 3 box. Apparently, it will contain more cool items from Kirby, DC, Star Wars, Rick and Morty, and Fortnite!
Our second Geek Box Prime, and we know that there are still lots of geeky and fun stuff they can send us! The box still has a lot to improve on, especially when it comes to item inclusions to meet the box value. I love the Winnie the Pooh Dorbz, it's really cute and I wish I could also get the rest. Another favorite is the Super Mario bag, and of course, the cool red long sleeve shirt, which is perfect to wear when I just want to lay around! Overall, this remains a good subscription for younger kids or anyone who wants their geek stuff to have a cuter look!
What do you think of Super Geek Box PRIME?