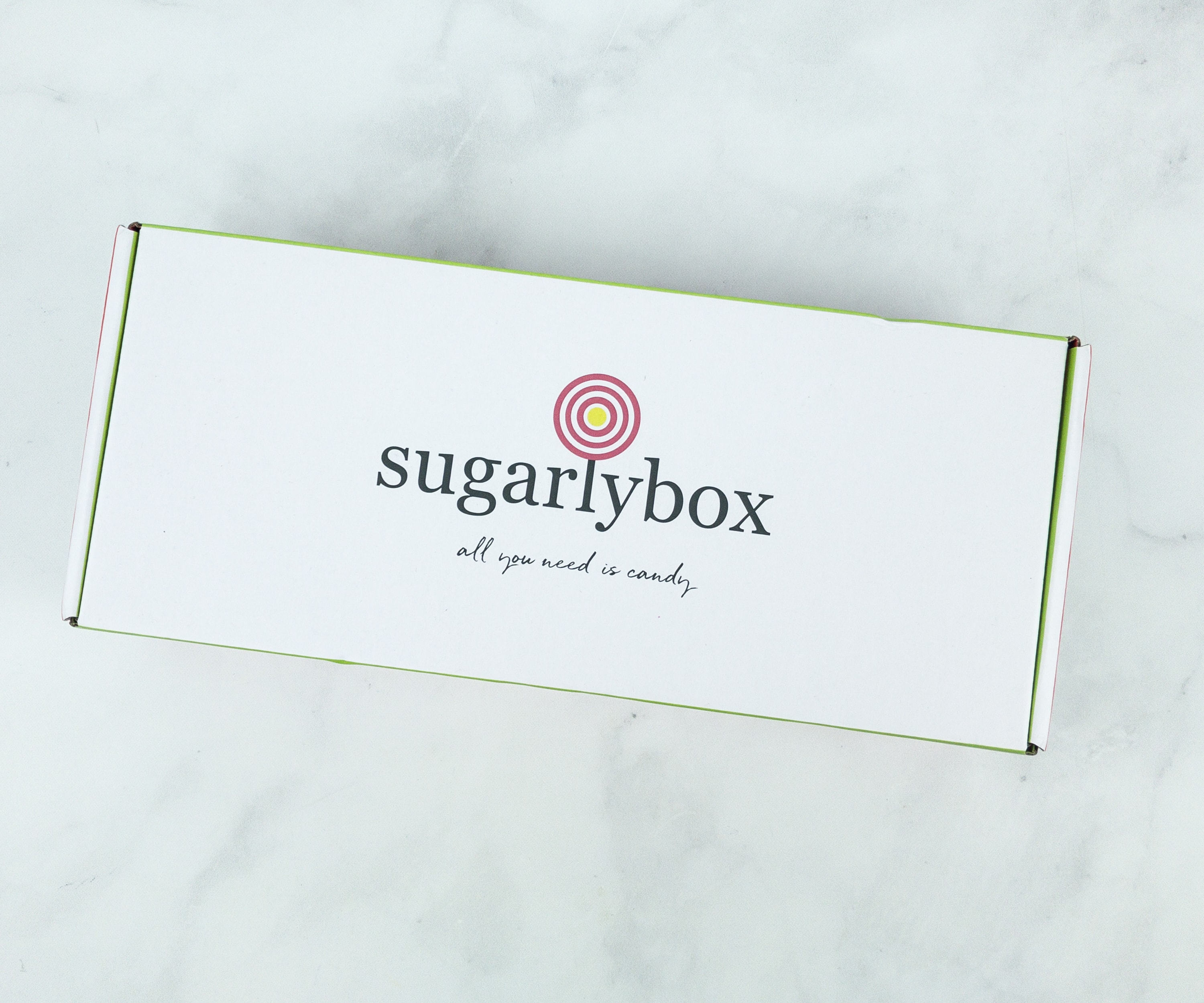 SugarlyBox is a monthly candy and chocolates subscription box that delivers 3's ($11.99+$5.50 shipping), or 9's ($29.99+$8.50 shipping) of high-quality sweets right to your door.
DEAL: Get 20% off your first SugarlyBox. Use coupon code HS20.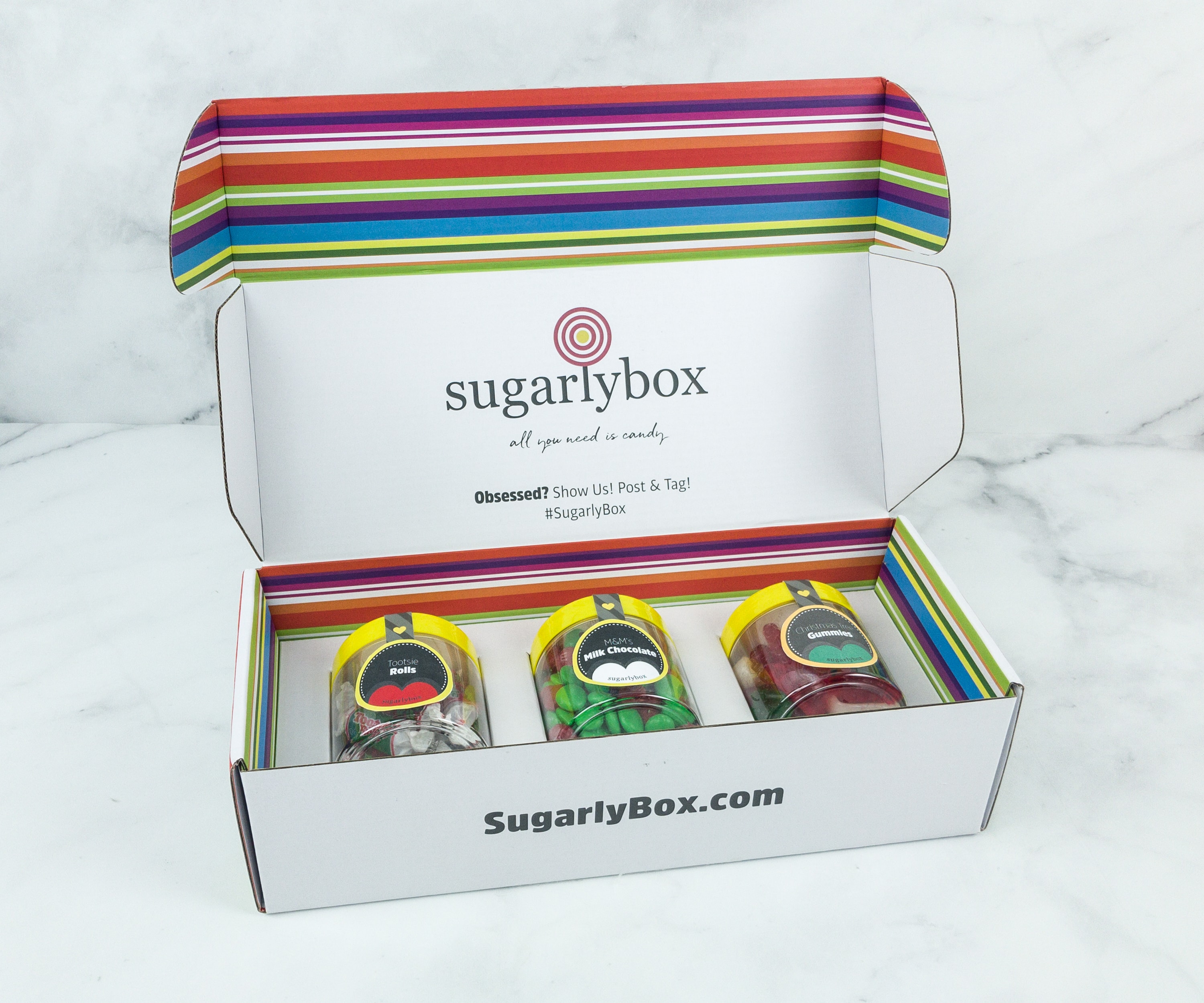 Our box has three small containers filled with different kinds of candies! There is no nutritional information in the box – Sugarly asks on the website if you are allergic to treenuts, and that's it.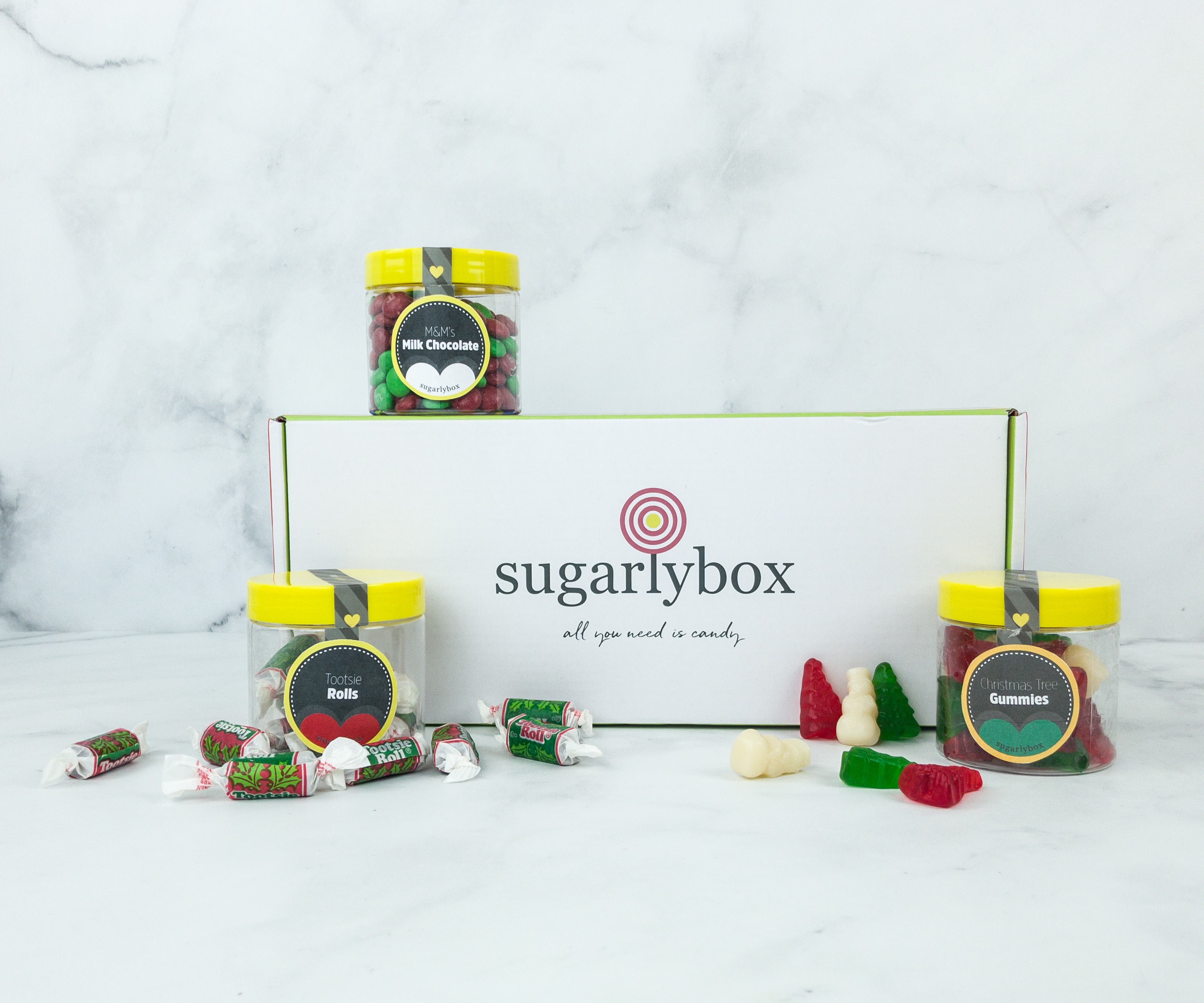 All candies are packed well and has a case to ensure everything stays in place during shipping.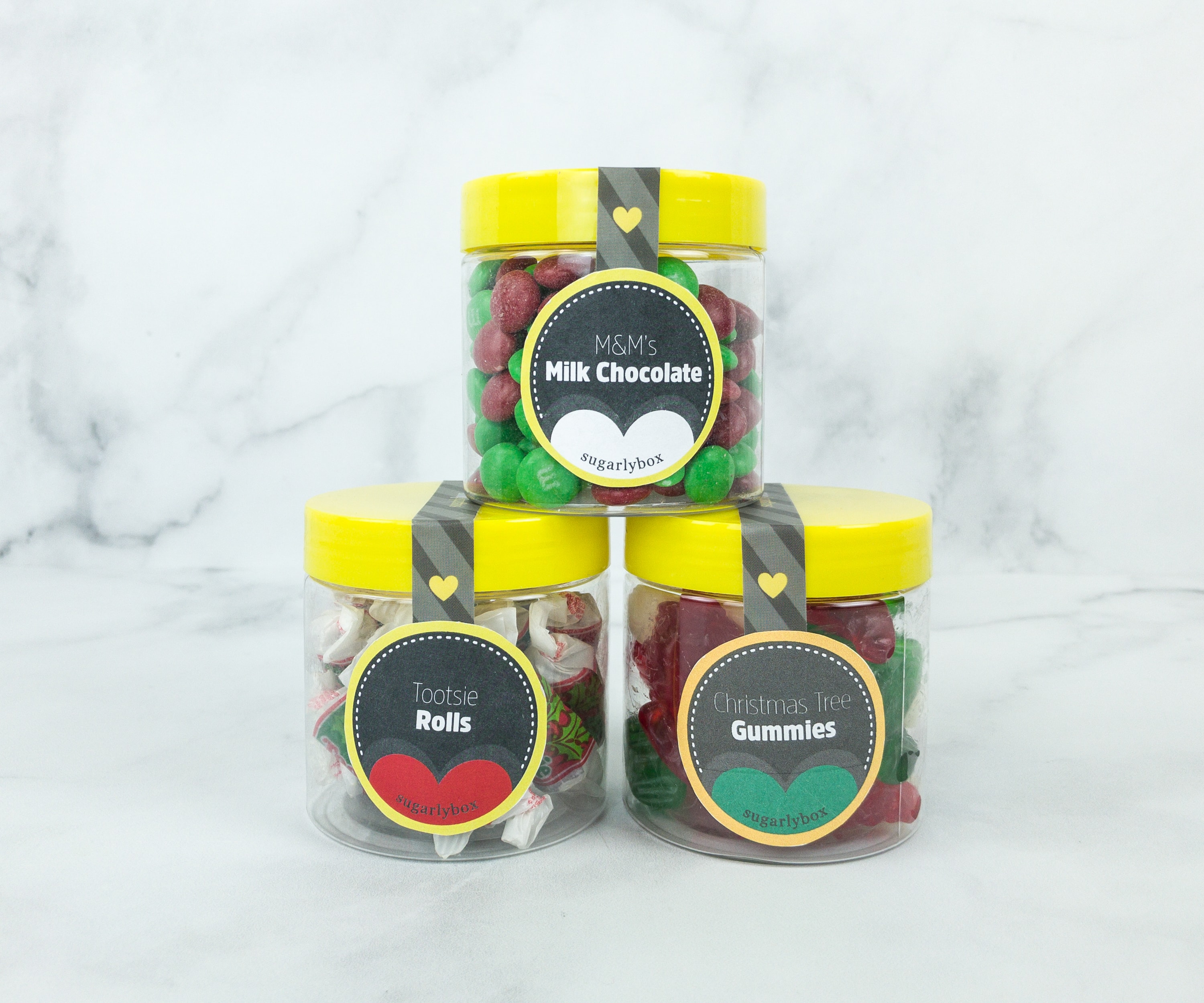 Everything in my box!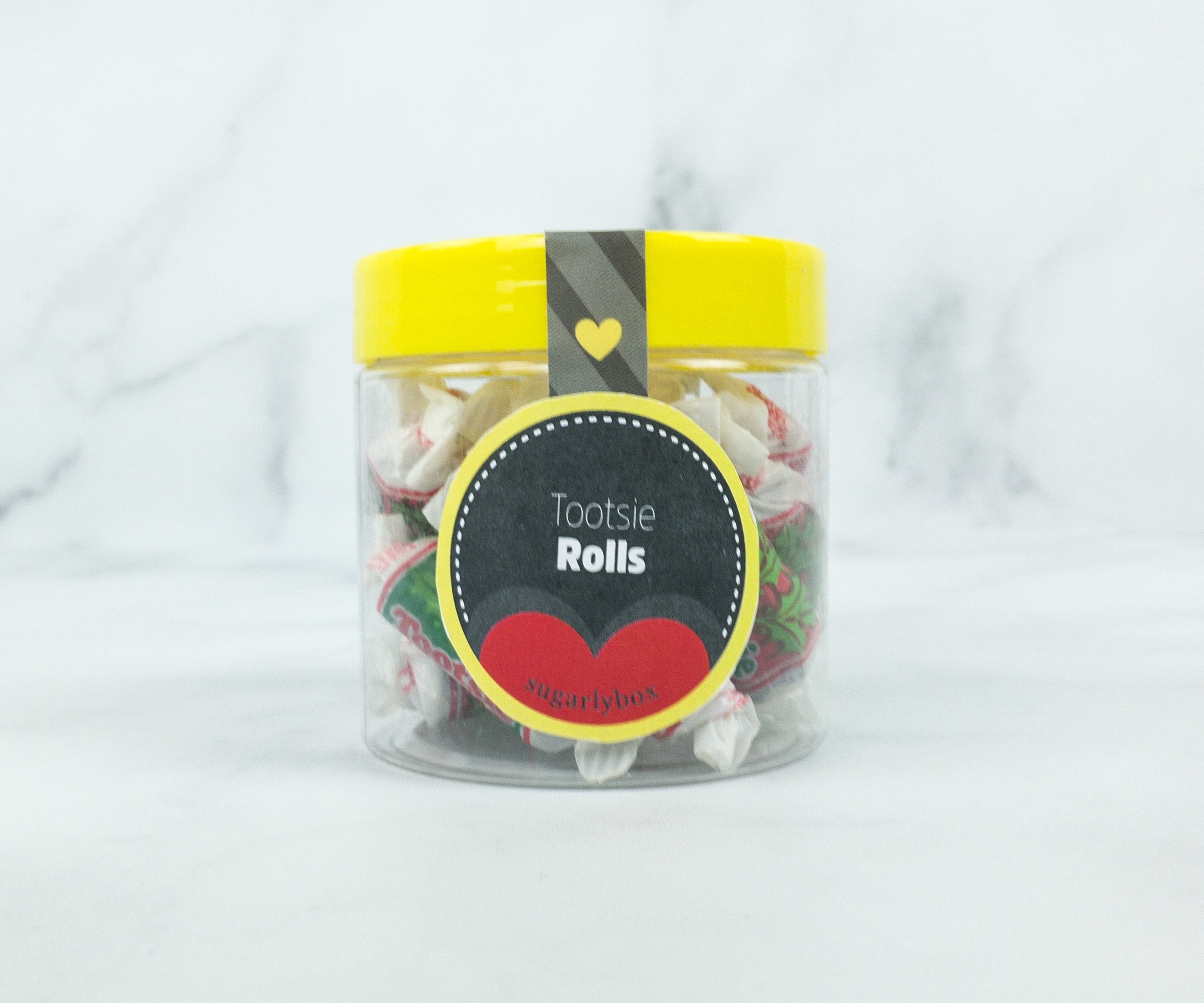 Tootsie Rolls. Tootsie rolls are such a classic treat. The ones from Sugarlybox have a balanced taste of sweet cocoa with fun holiday wrappers.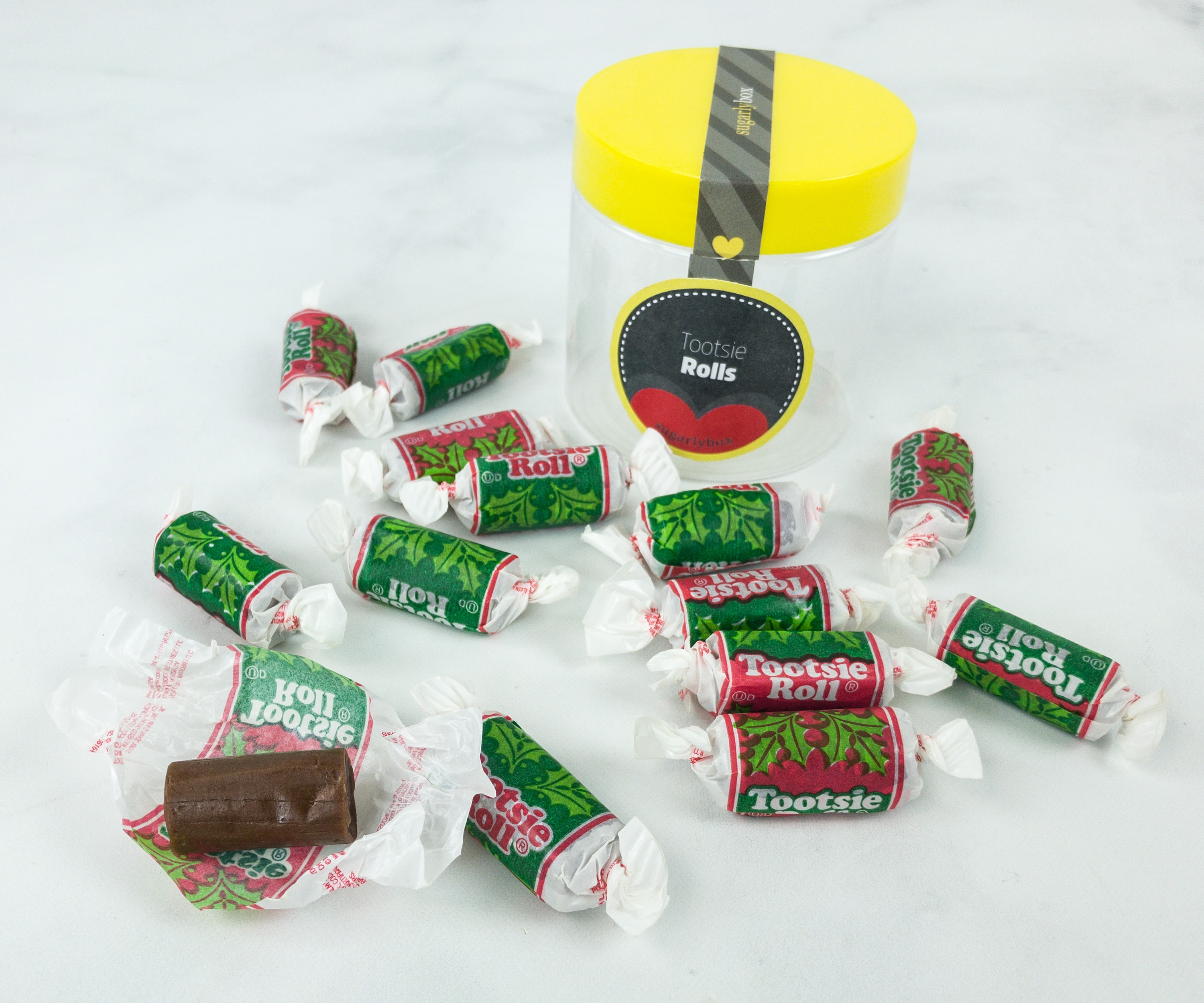 Each individually wrapped candy offers so much flavor and chewiness.
M&M's Milk Chocolate. As they say, you can't beat the original! These classic milk chocolate candies from M&M features a sweet milk chocolate lentil covered with crispy candy coating.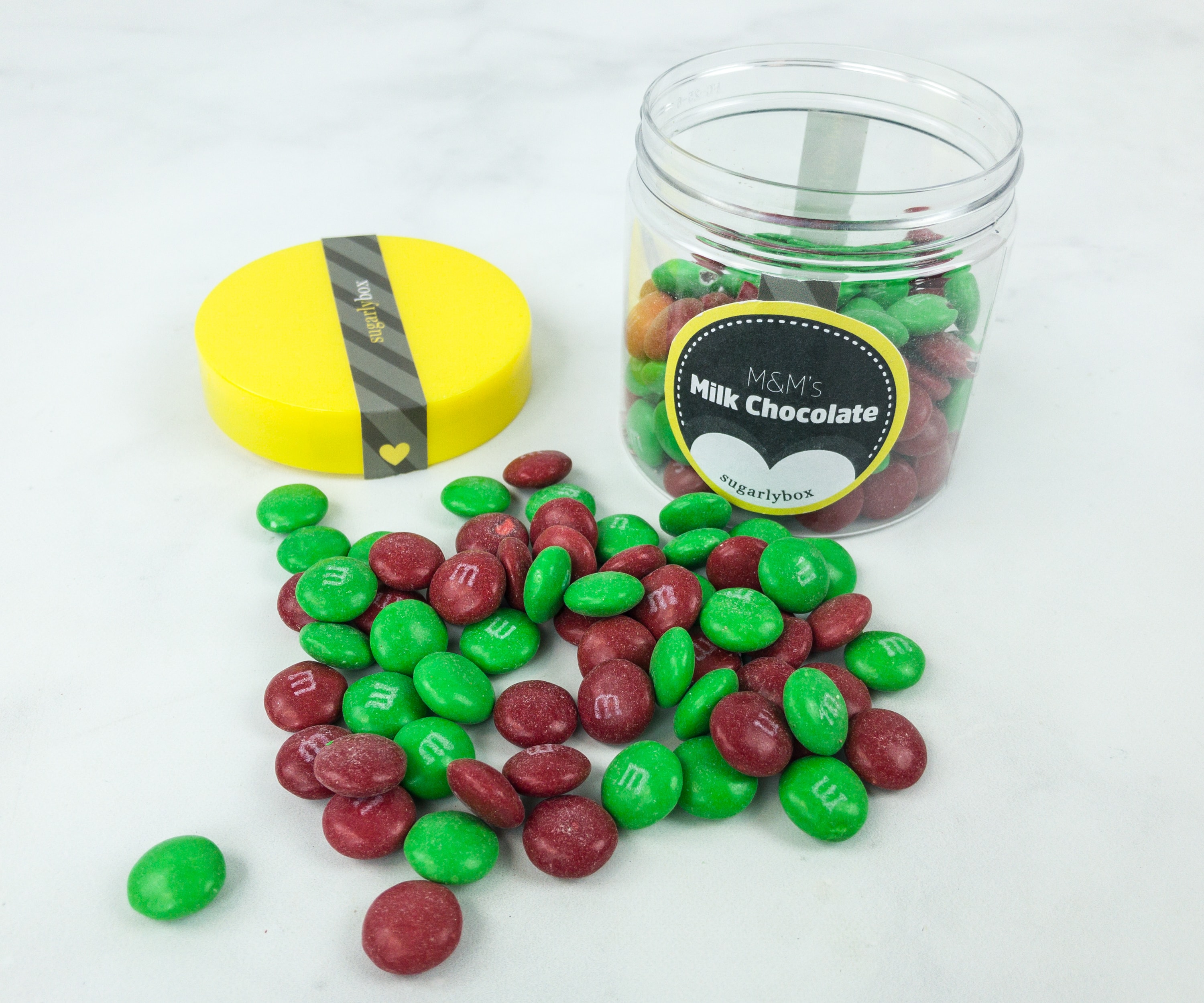 You could use these yummy candies to decorate gingerbread houses, cupcakes, or ice cream sundaes if they weren't dusty and broken. M&M's chocolates are definitely a great addition to any party bowl!
Christmas Tree Gummies. There's no better treat to munch on during the holidays than these Christmas tree-shaped gummies!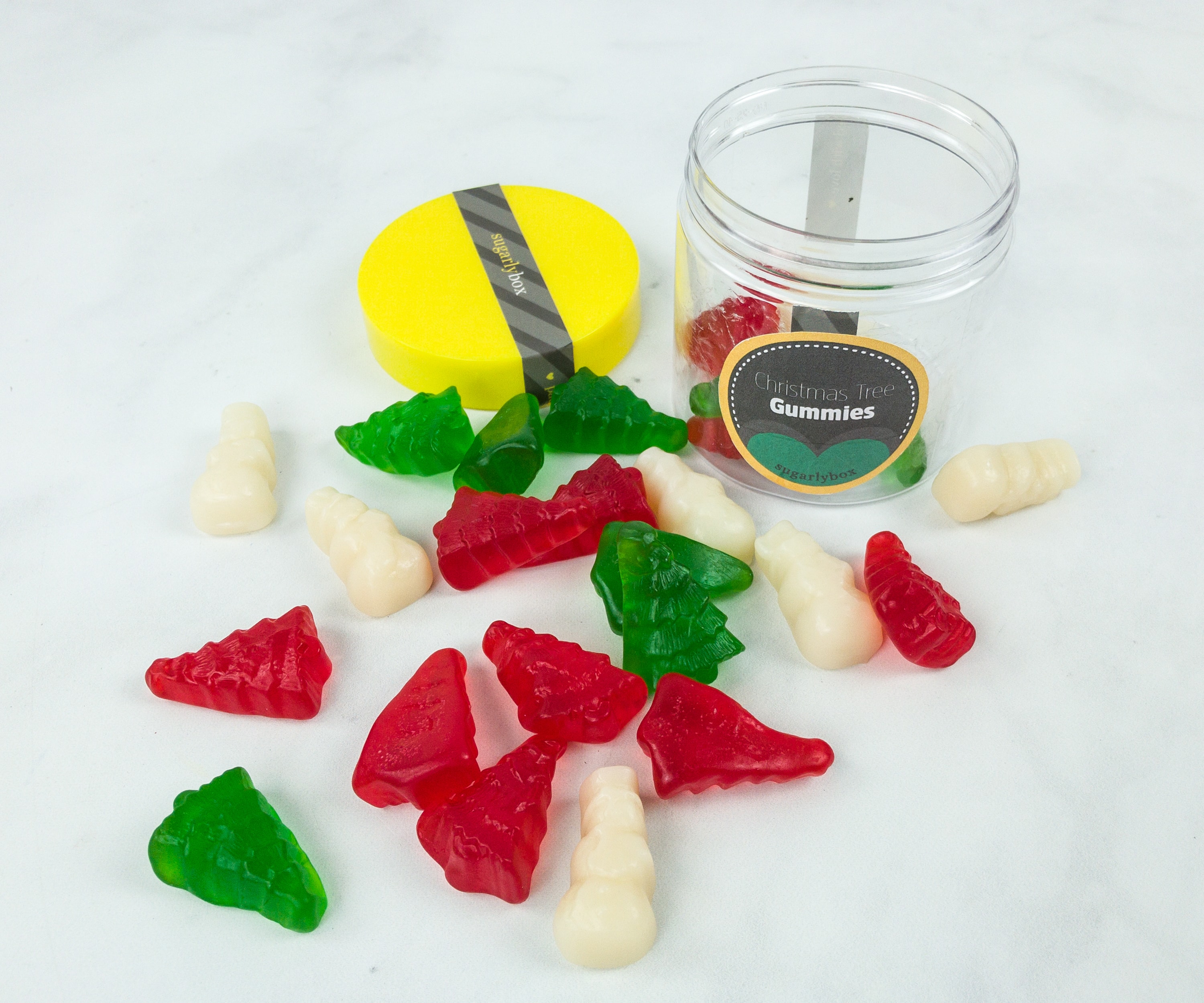 These gummies are so soft and tasty. They're also very chewy with a variety of colors and flavors. The texture is good too, it's more like what you'd expect from a typical gummy.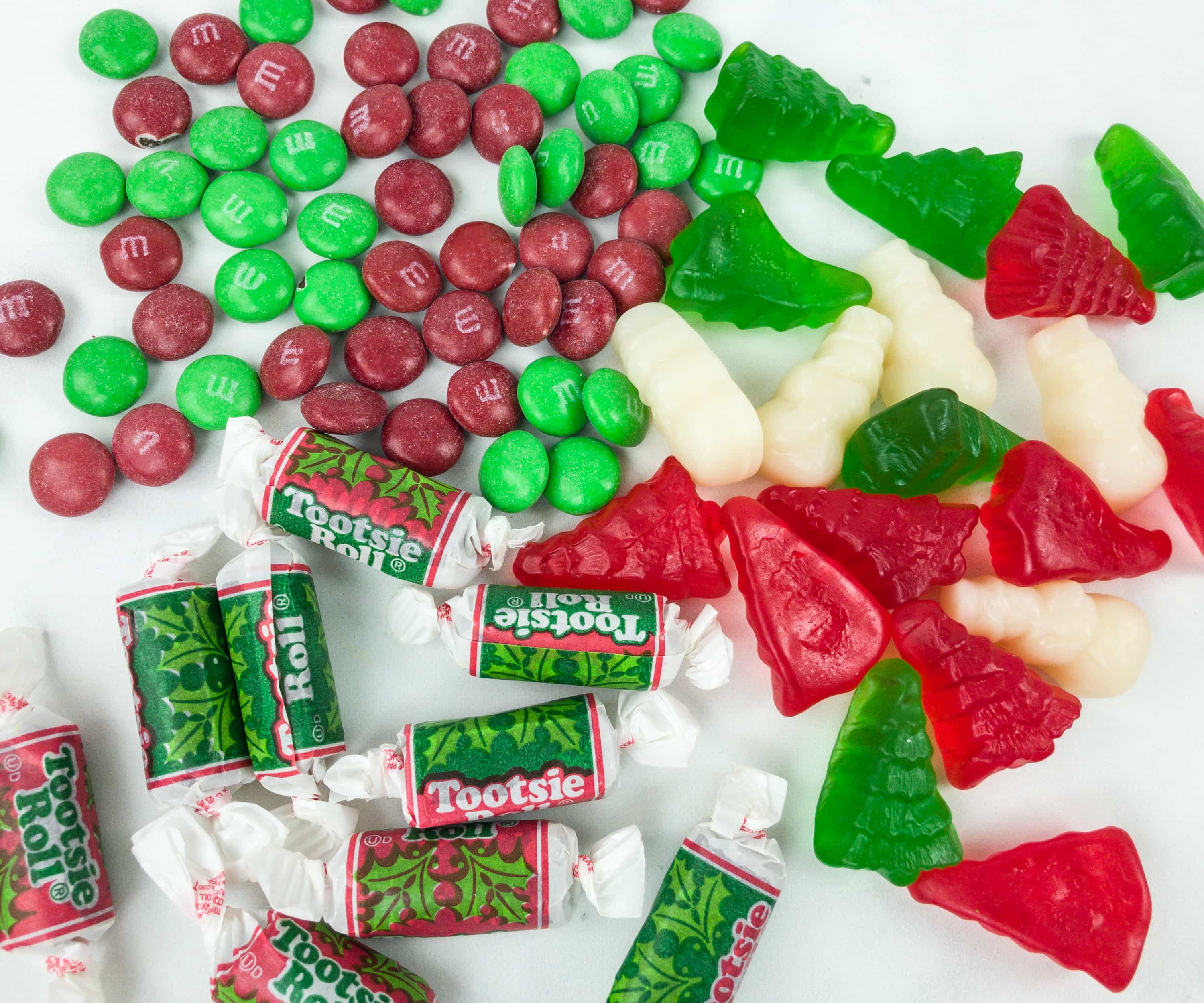 I was absolutely stunned by this box – and not in a good way.  The gummies manufacturer isn't labeled, and the M & Ms were not good quality (are they fake?). I didn't feel that this was really a premium candy selection, definitely not worth the cost. Combined with the previous issue of getting charged for a box and not receiving it, we canceled our subscription.  Unfortunately this subscription box isn't meeting our standards for food products.
Are you getting SugarlyBox?