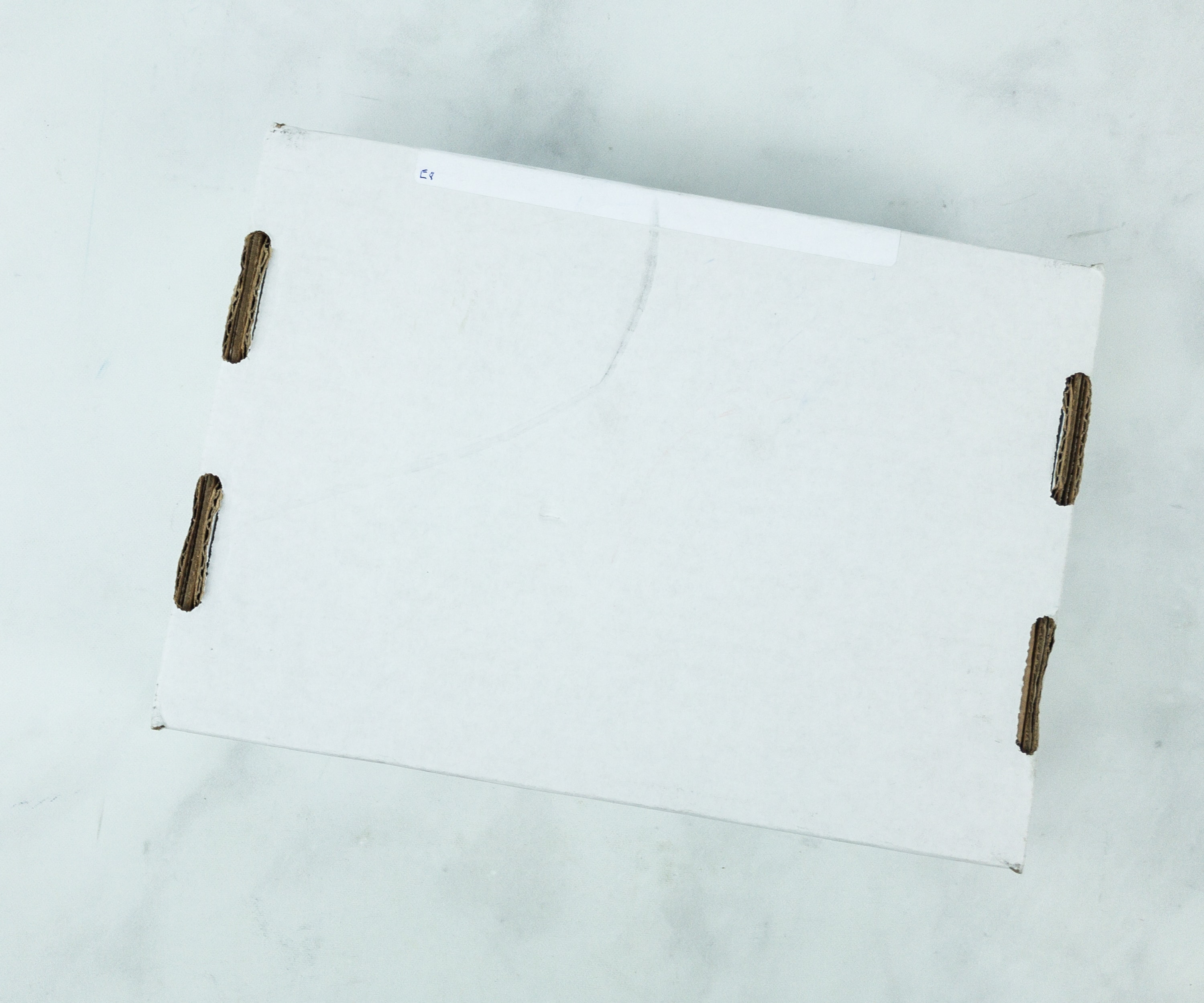 StitchyBox is a bi-monthly subscription box for counted thread embroiderers and cross-stitchers. There are two options, the Big Picture Box and the Detail-Oriented Box. With both styles, you'll receive a variety of threads from staples like DMC to specialty threads you may not have met yet. Boxes may also include embellishments, stitching accessories and other goodies, with a total value of about $35 per box.
StitchyBox Stash Box Subscription has announced some important subscription updates!
Here are the changes happening with StitchyBox:
Stash Box is not closing, but will no longer take new subscriptions.
Current subscribers can extend their subscription until the end of 2020 (since most prepaid customers are paid until the end of 2020).
Stitch-it-Up add-on will be closing after the July/August 2018 box.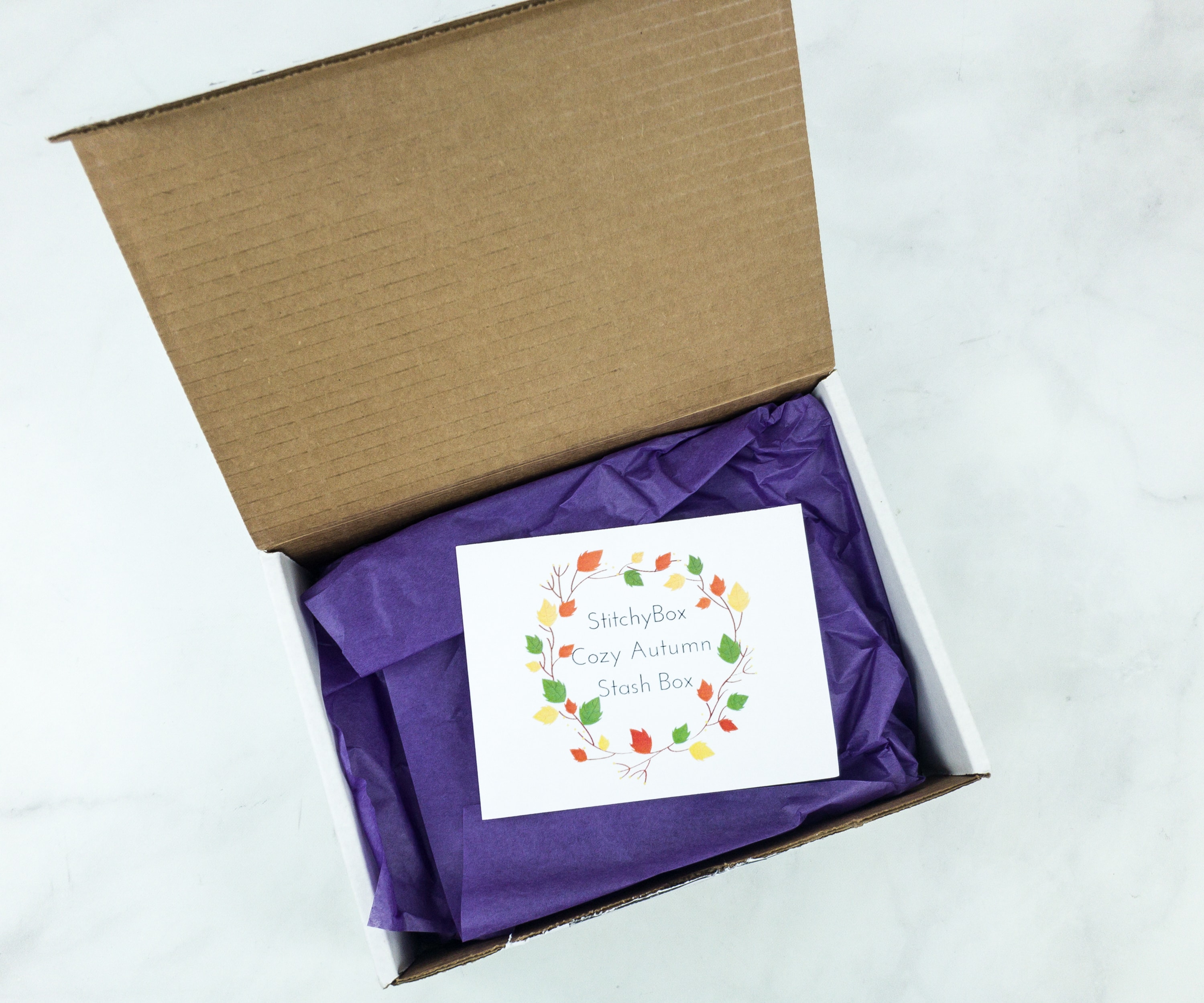 I renewed my subscription shortly before they announced these changes, so we'll have more reviews, but not through the end of 2020. It all seems a little odd but I think their countdown boxes must be better performers for them.
The theme is Cozy Autumn.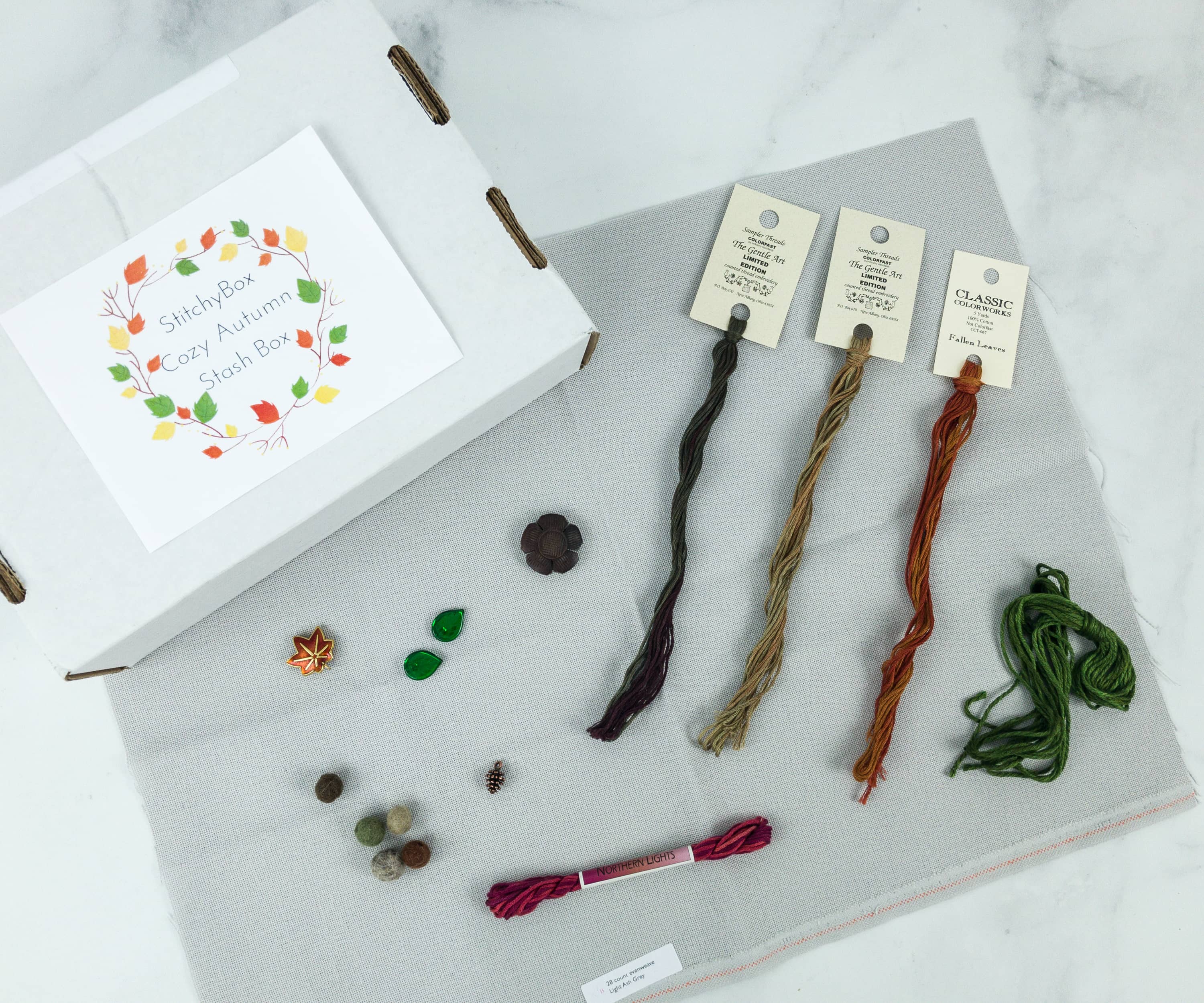 All the goodies this month! The card had no details on the back :/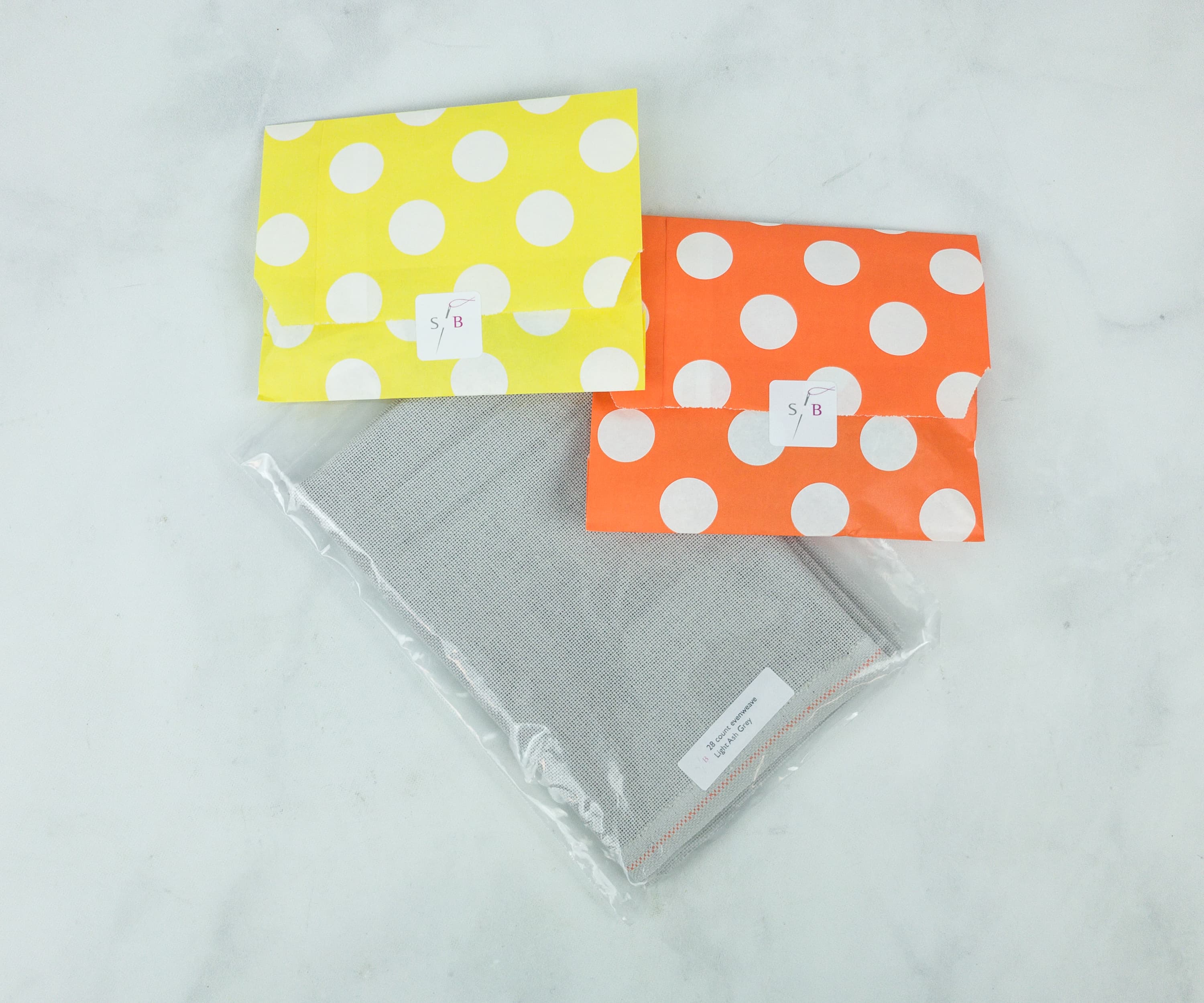 The paper envelopes are quite colorful. It's nice that the fabric is sealed too as it minimizes exposure to dirt and damage during shipping.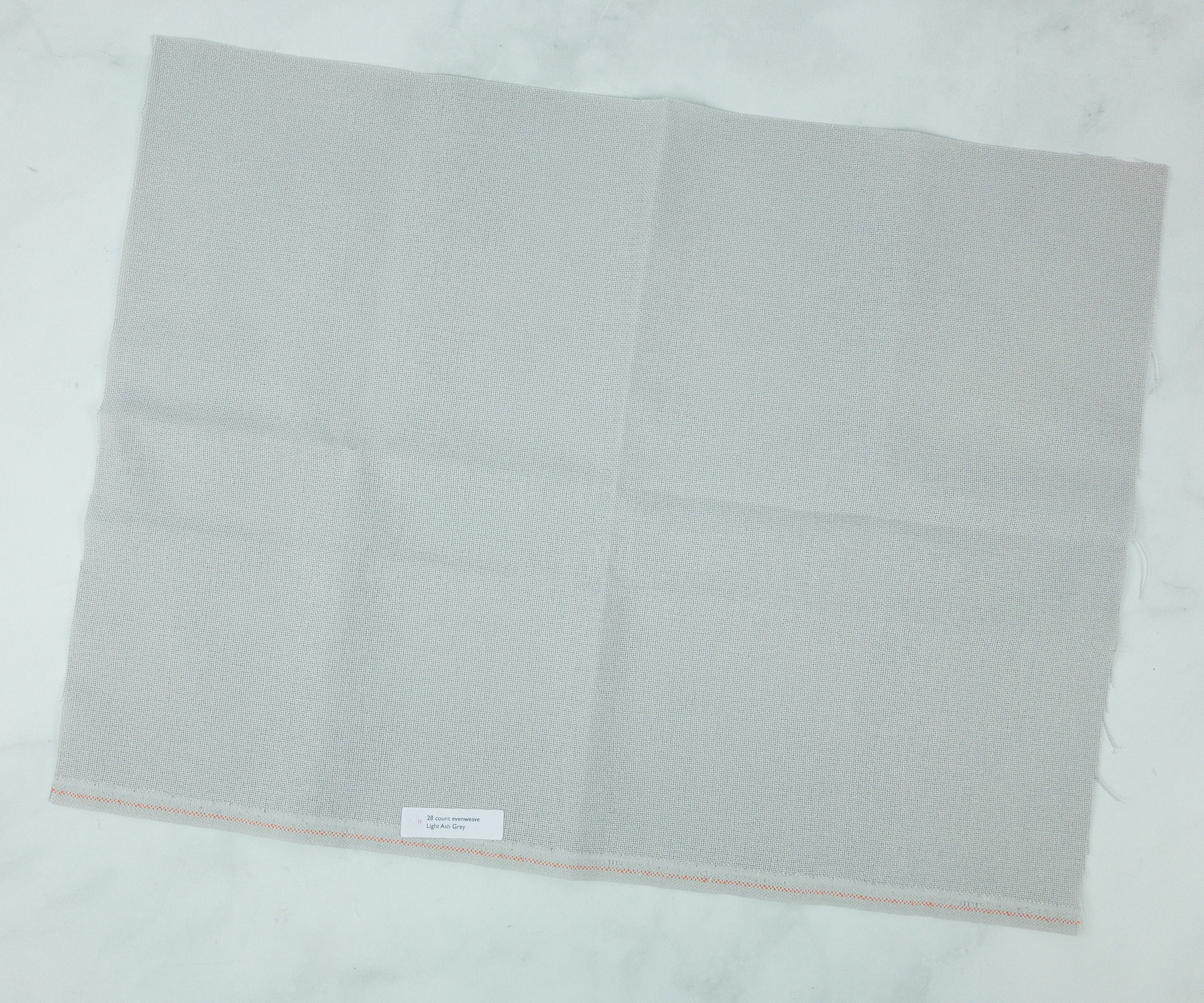 Fabric: 28 Count Even Weave This needlework fabric is made from 50% cotton and 50% rayon even weave, ideal for beginners in cross-stitch. It measures 35" x 36", so you'll have plenty of space to create your own patterns here.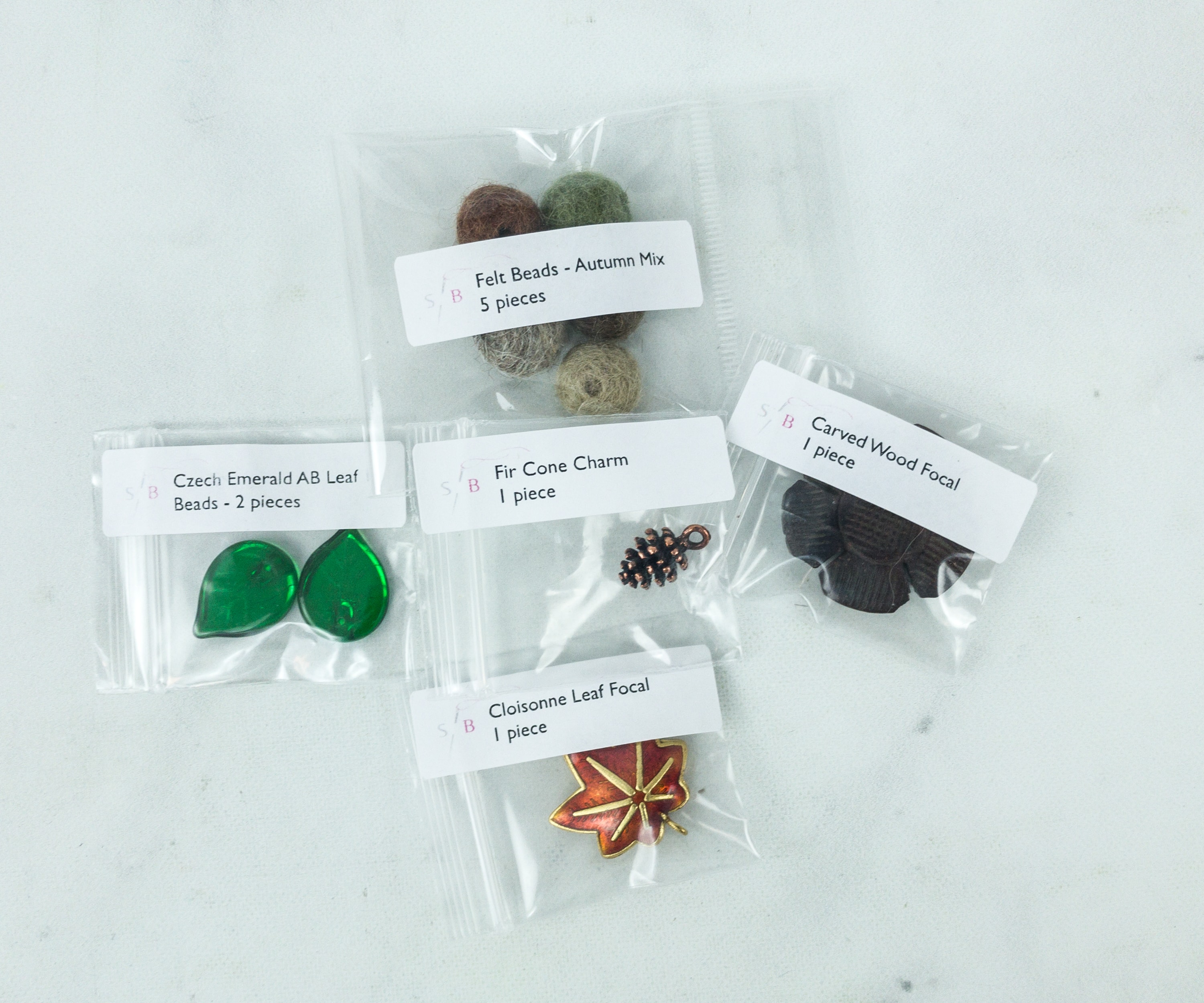 Embellishments:
Felt Beads. These are felt beads in different colors that match the autumn season. There are holes on both ends of the beads so you can easily incorporate them into your cross-stitch pattern.
Czech Emerald AB Leaf Beads. I also got AB leaf beads which are great if you want to add a 3D effect to your autumn pattern. There are two pieces of these in the box.
Cloisonne Leaf Focal. It's a cloisonné leaf focal with a combination of red and gold which adds warmth to any piece.
Fir Cone Charm. A single fir cone charm can either be used as part of your cross-stitch pattern, or you can add it to your charm bracelet too if you prefer.
Carved Wood Focal. It's a carved wood focal in the shape of a flower that gives off that earthly charm to the entire set. You can glue it as part of the entire piece if you like along with the rest of the embellishments if it calls for that.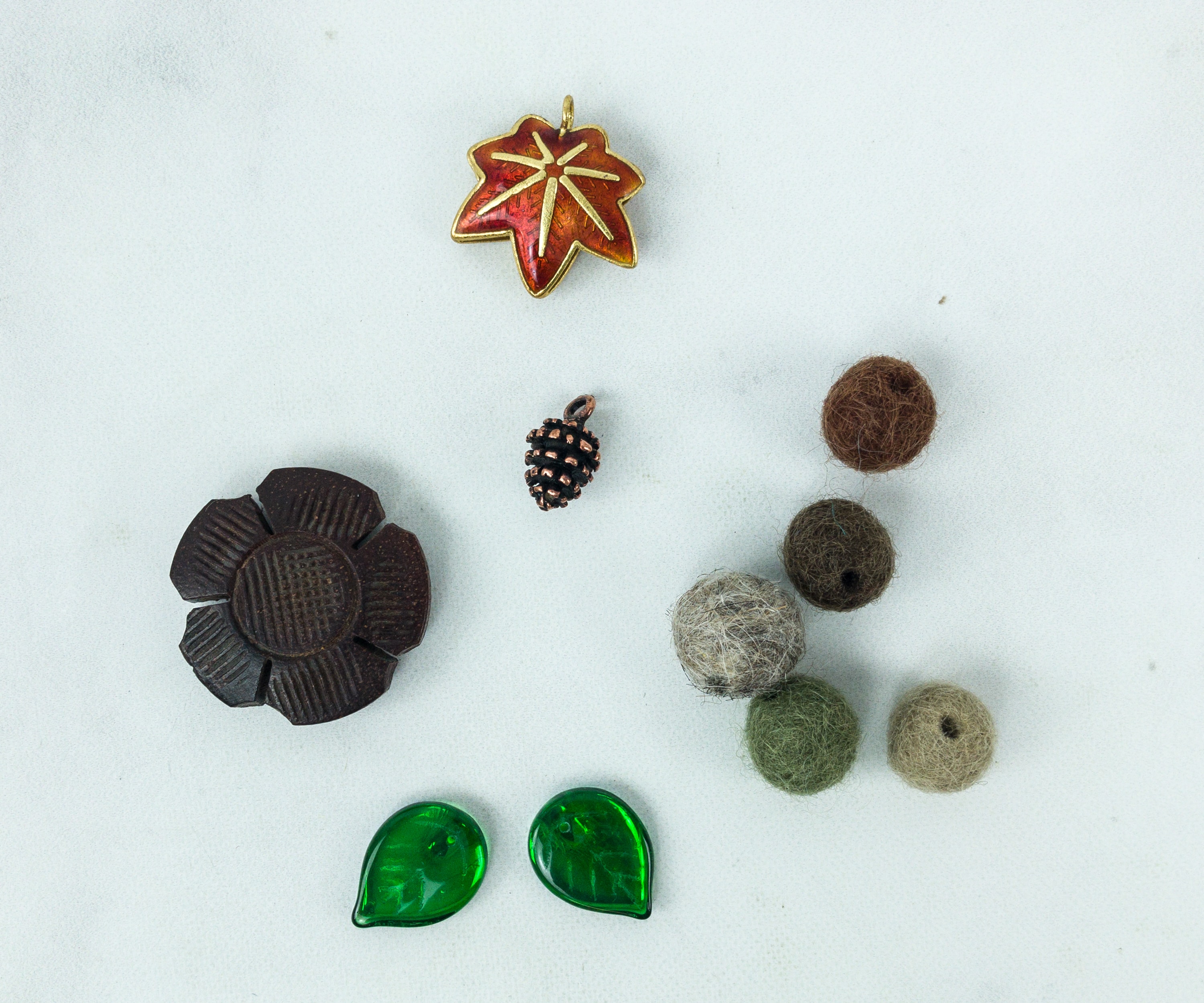 They do help add more texture and depth to any cross-stitch pattern whether you want to stitch them or glue them in place.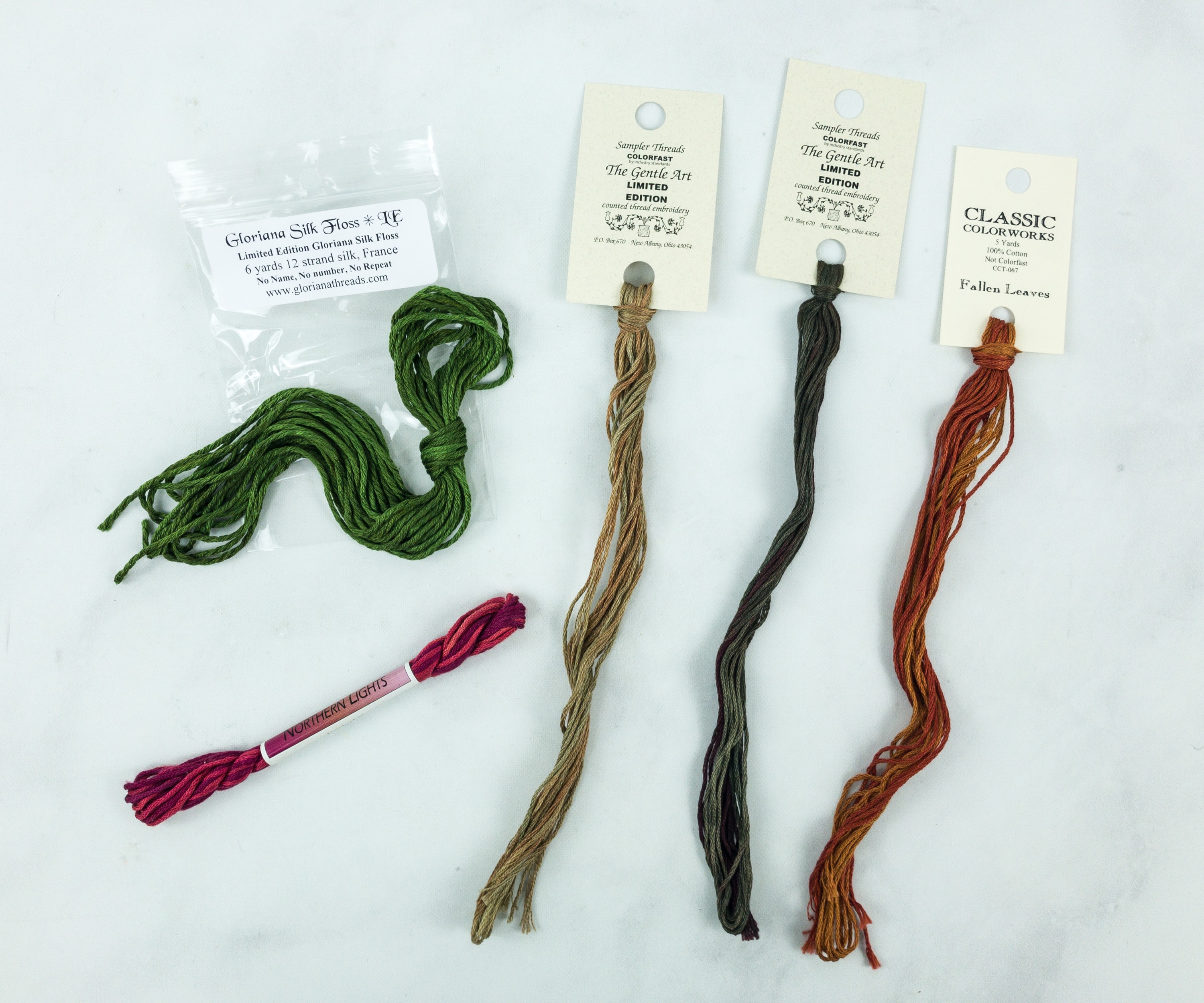 Threads:
Gloriana Silk Floss Limited Edition. In leaf green color, this thread blends perfectly with the leaf embellishments. The color is very bright and eye-catching. Since green is connected to nature, it has a cool and relaxing effect on the eyes.
The Gentle Art Limited Edition. The dark hue of this thread makes it less visible when used in the embellishments thus making them stand out even more since it doesn't overpower them.
Classic Colorworks Fallen Leaves. With its variety of colors made from hand dyed floss, it is the perfect match for the cone charm or the Cloisonne Leaf Focal since their colors won't clash. The colors in this thread blend really well with one another and that's what makes it attractive to look at.
Northern Lights. It's in burnt ember. The hues are quite striking and ideal for foliage too, especially when mixed with the embellishments in the pack. This thread has a nice texture and unique color to it, it's visually appealing.
Stitchy Box's September – October collection features beautiful autumn colors. I like its brownish red hues and greens that characterize the changing season. I love the embellishments here because they are all related to autumn, especially the wooden focal and the fir cone charm. As for the threads, their colors are warm which are perfect for making your pattern pop out from the fabric itself.
What do you think of this month's box?