The SpearCraft Book Box Quarterly Spring 2019 box is now available! The theme is This is The Greatest Show!
Fandoms include: Circus themed items, The Greatest Showman, Water for Elephants, The Night Circus and Caraval!!!

So what can you expect from a deluxe quarterly box:

1. A bigger box packed with goodies themed with the seasons and featuring bookish items and your favorite fandoms.
2. Higher quality items- we are talking regularly getting hats, socks, jewelry, candles, wearables, totes, pillowcases, mugs and more!
3. A new hardcover book with author swag if it applies.
4. A box that donates and gives back to the world!
Also included will be a brand new hardcover novel, author letter and bookplate. The book is amazing and perfectly matches our theme.

All sales are final. There are no returns , refunds, or exchanges. Please be sure the address you order to is the address you want it to ship to in March. Boxes ship March 20th – 27th.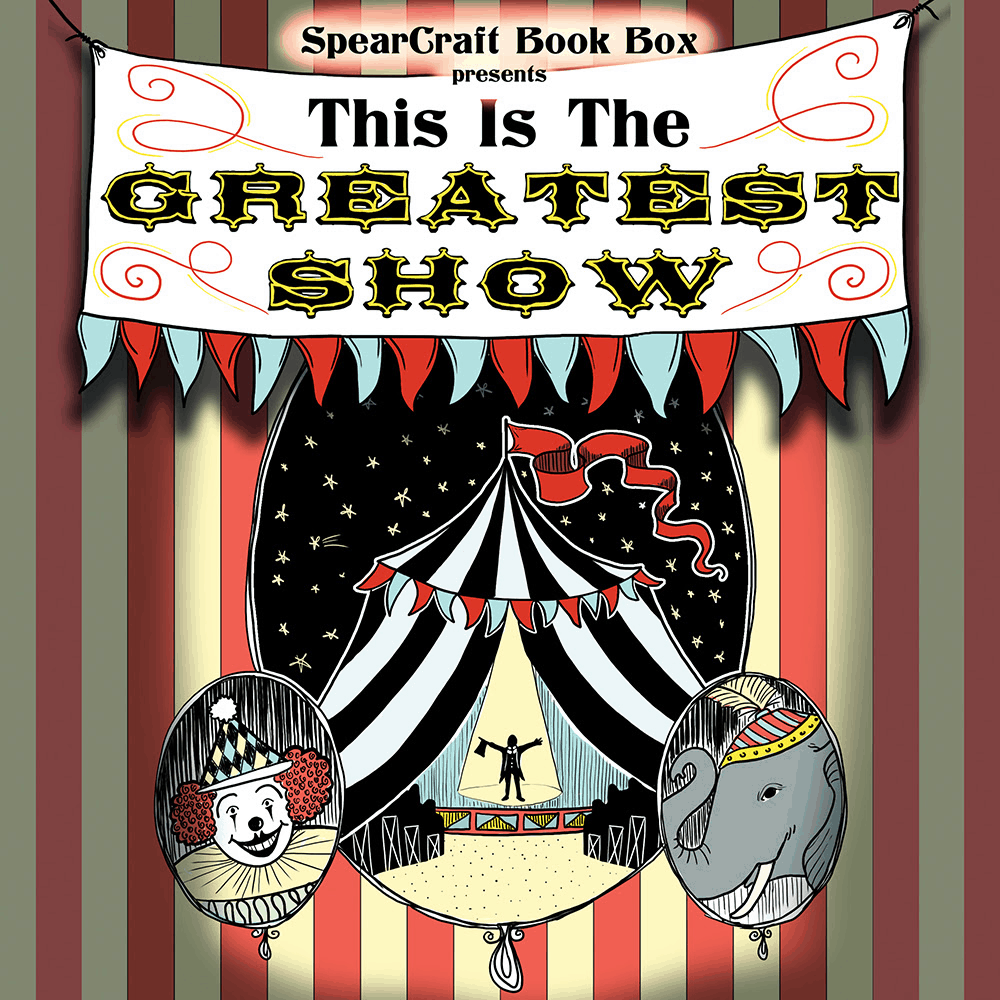 The incredible Theme art is by artist @dakotahblackart!!! I am so excited to finally be doing a circus themed box, it has been a goal of mine since I started this company, and I hope you're excited too!!

10% of the cost of this box will be used to donate full boxes to Middle and High School students from underprivileged areas and schools in the USA. I am switching from big corporate organization donations to kids in need. I feel that our donations will have a much bigger impact this way on the young students and teachers in underprivileged schools.
Are you getting SpearCraft Book Box Quarterly Spring 2019 Edition?