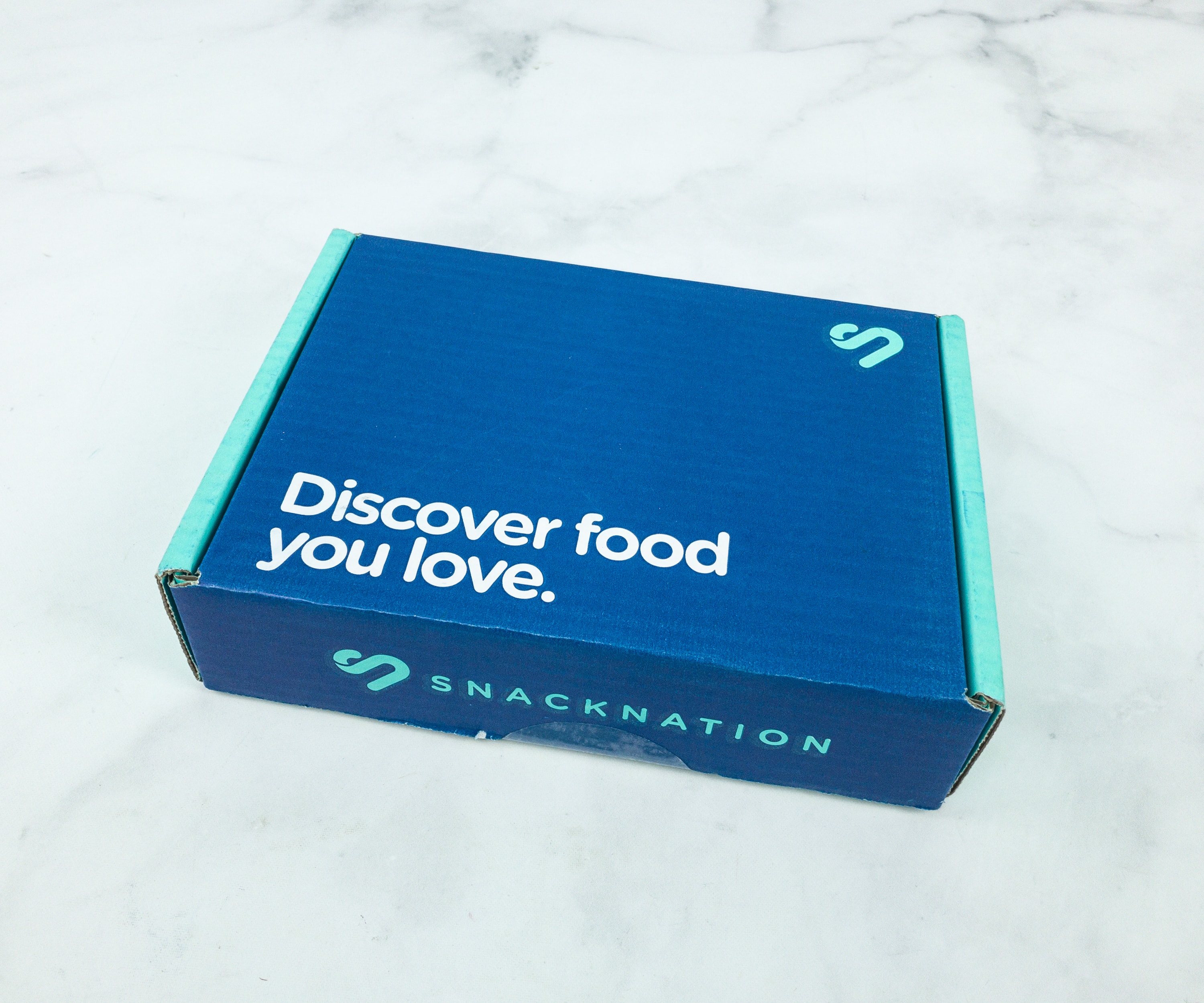 SnackNation is an award-winning healthy snack delivery service that makes it "auto-pilot easy" to discover new, exciting, all-natural snacks every month. Each month, the snack experts will meticulously select 6 best snacks to be in the box. This box is $9.99 but your first box and every month thereafter will be $4.99 as long as you complete the survey (which is quick enough for even me to finish it!).
DEAL: Pay only $1 for 6 snacks every month when you complete a quick online survey. USE THIS LINK to get the deal. You'll pay $1 + $3.99 shipping for each month as long as you fill out the survey.
For every box delivered to your door, SnackNation donates a meal on your behalf to a hungry family.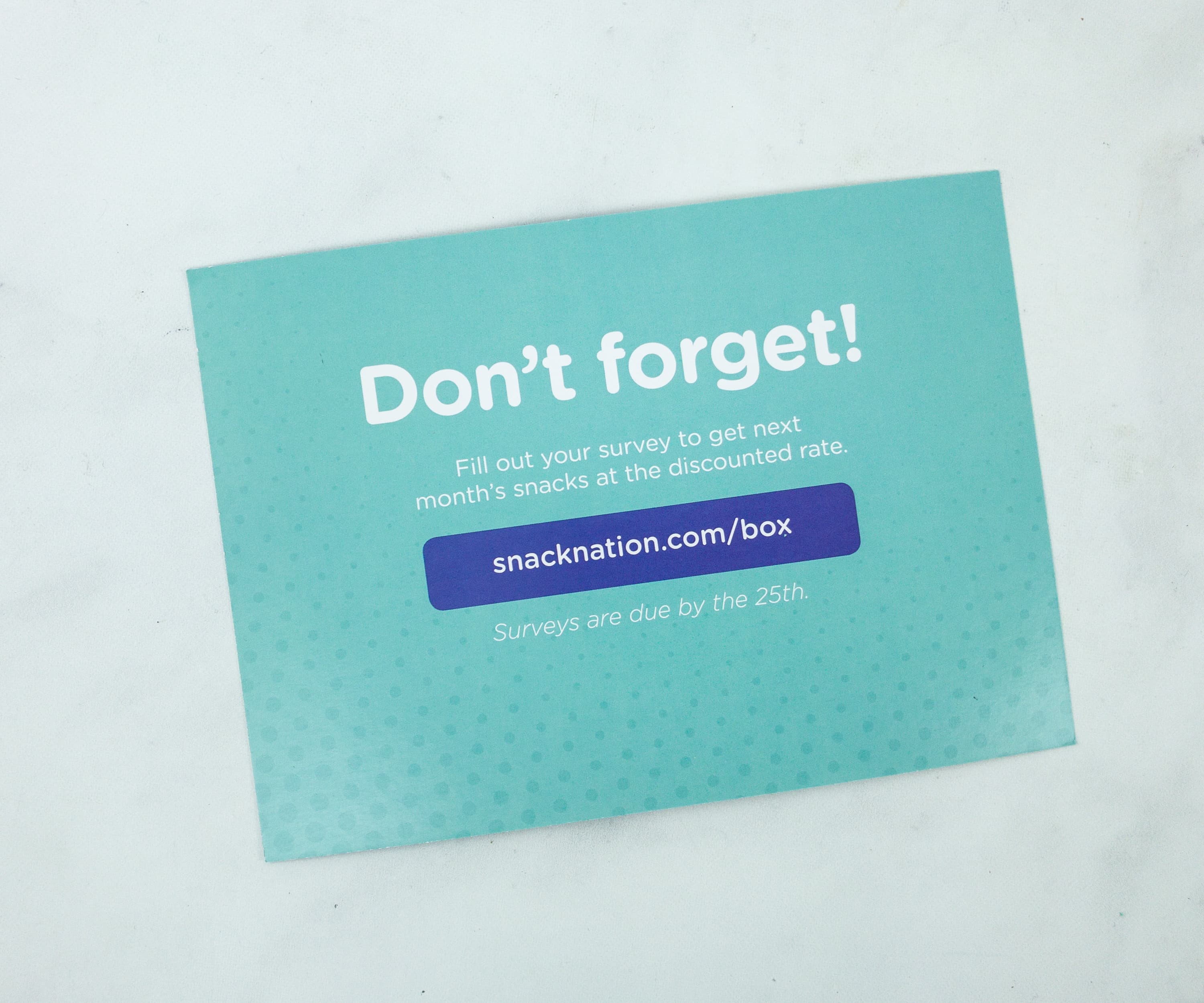 There's a reminder to fill out the survey to get next month's snacks at a discounted rate.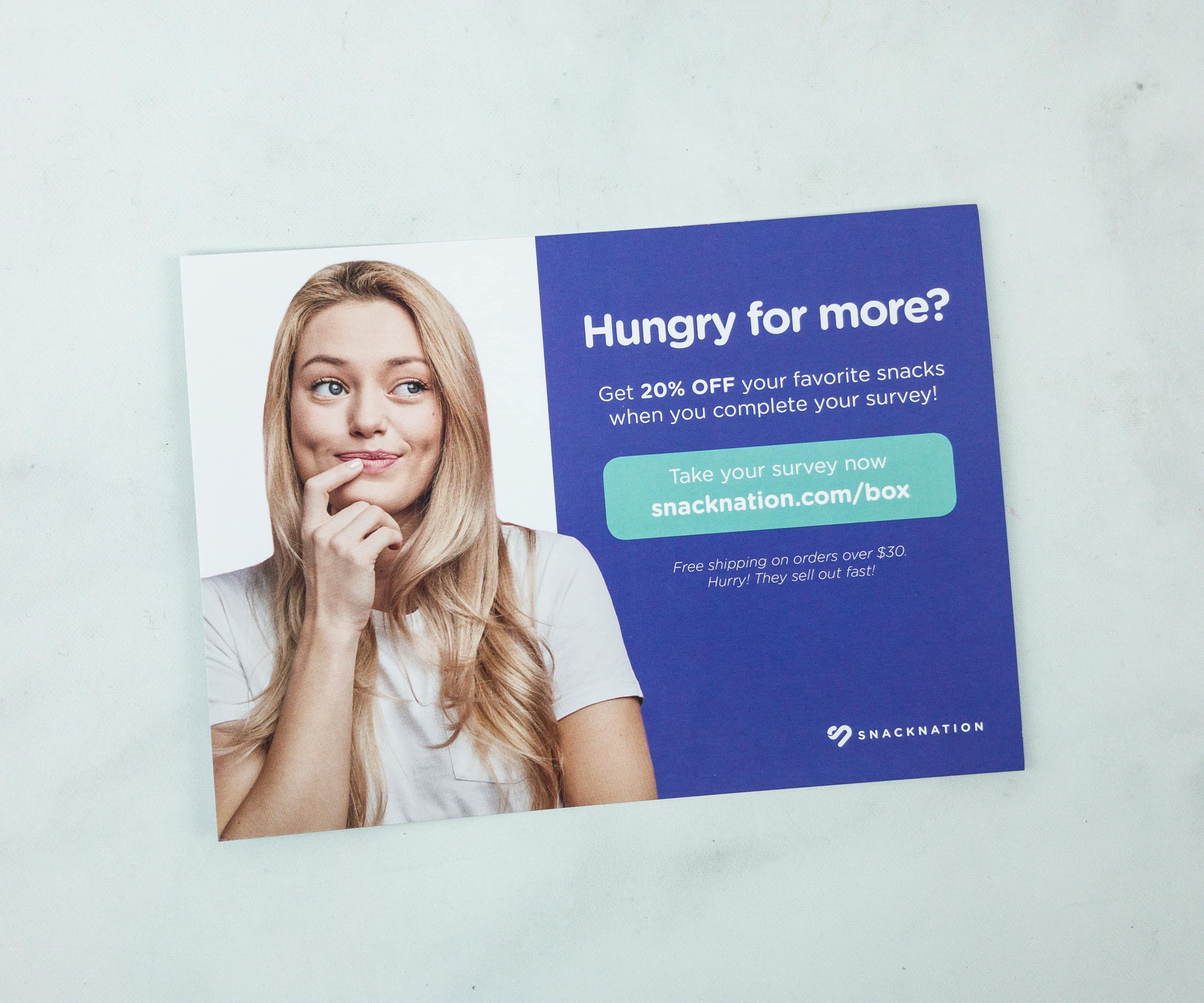 Just make sure to submit it by the cut-off!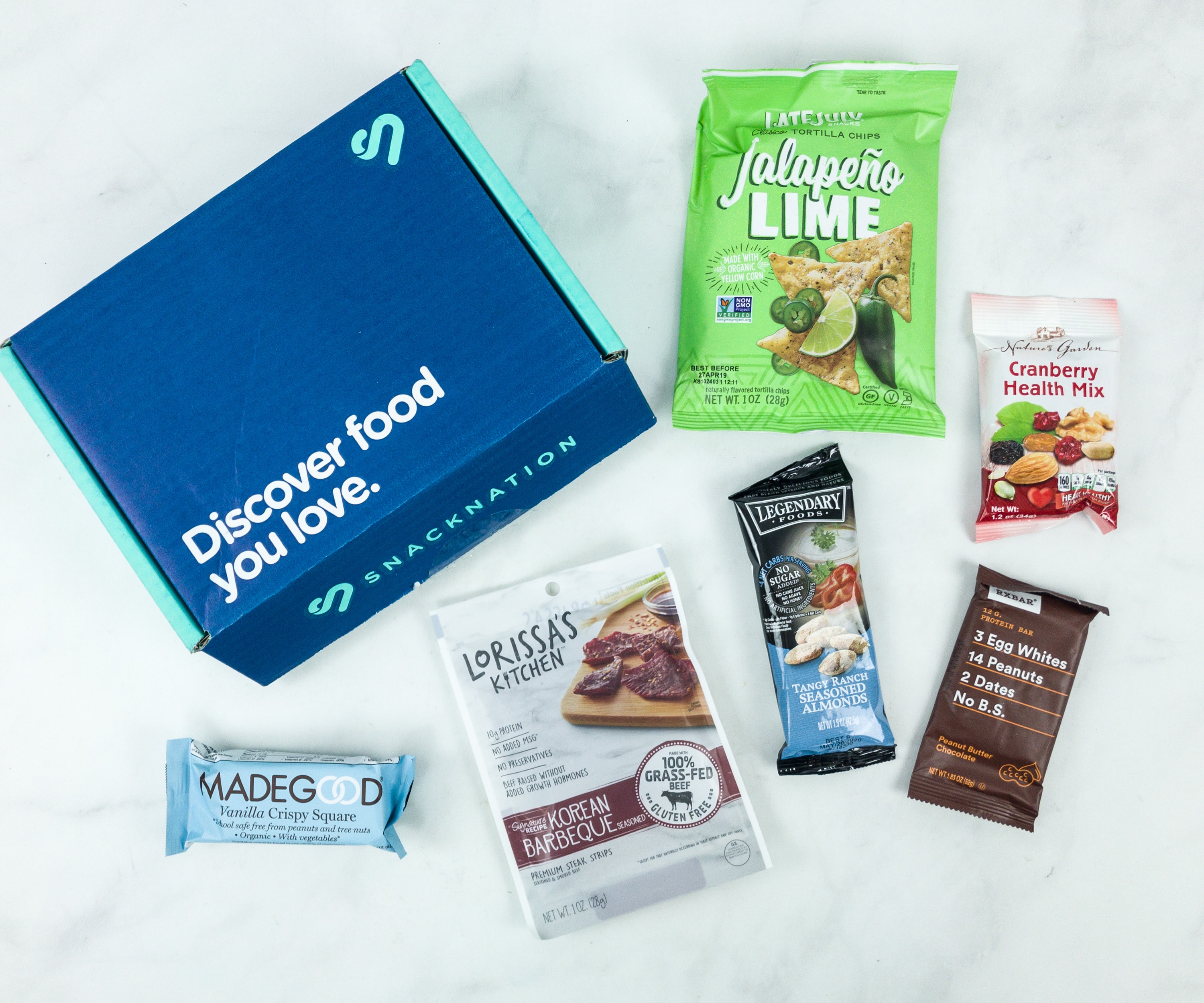 Everything in this month's box!
Late July Jalapeno Lime Tortilla Chips ($1.27) If you are craving for tacos with plenty of jalapenos, you'll find this pack of tortilla chips satisfying your craving with every bite. This is a fantastic treat plus it's certified organic and even gluten-free so you can indulge even when you are on a diet.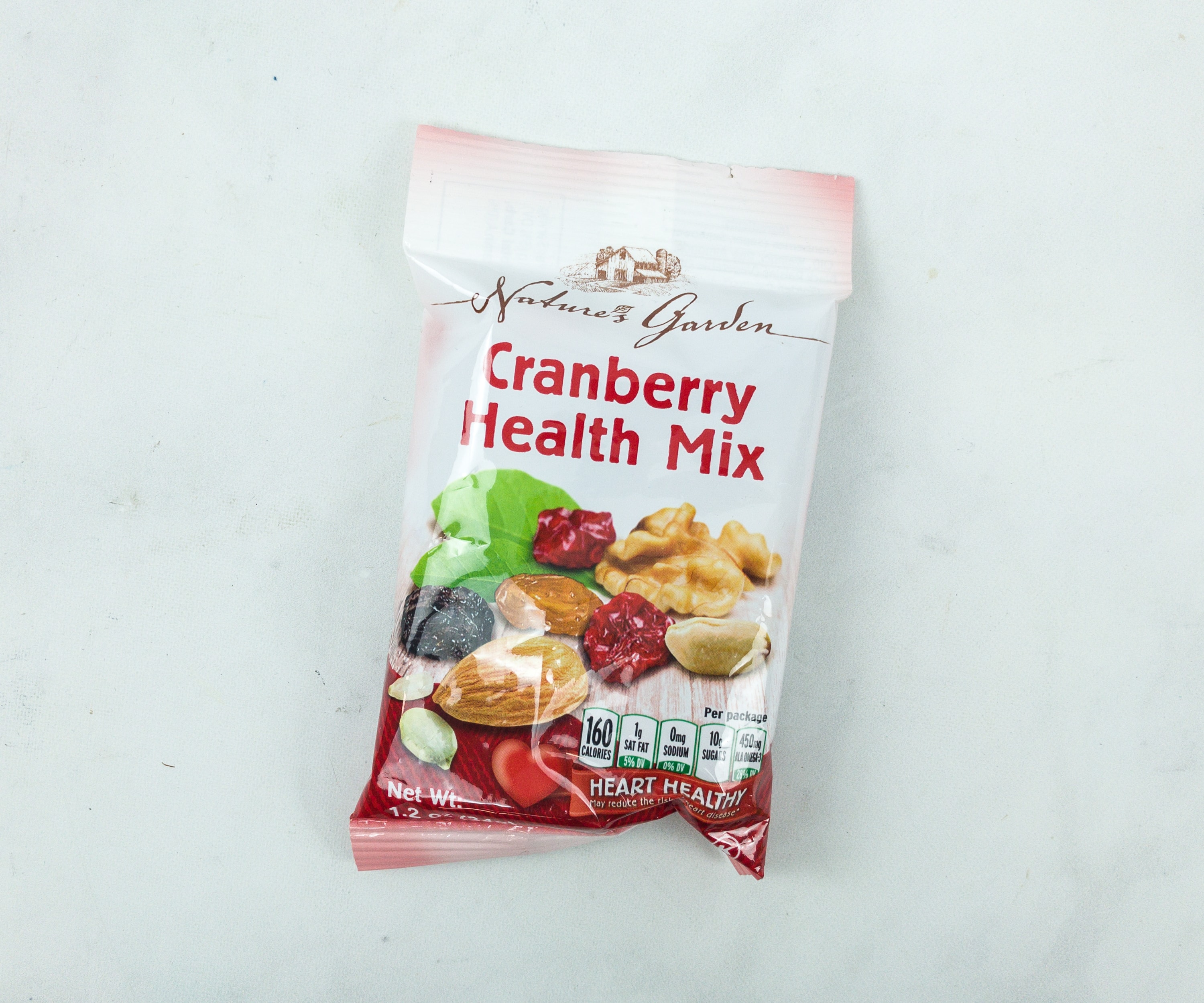 Nature's Garden Cranberry Health Mix ($1.25) This snack mix contains cranberries, walnuts, pepitas, raw sunflower seeds, raisins, almonds, and roasted peanuts. It's crunchy and tasty. Also perfect when you need an energy boost.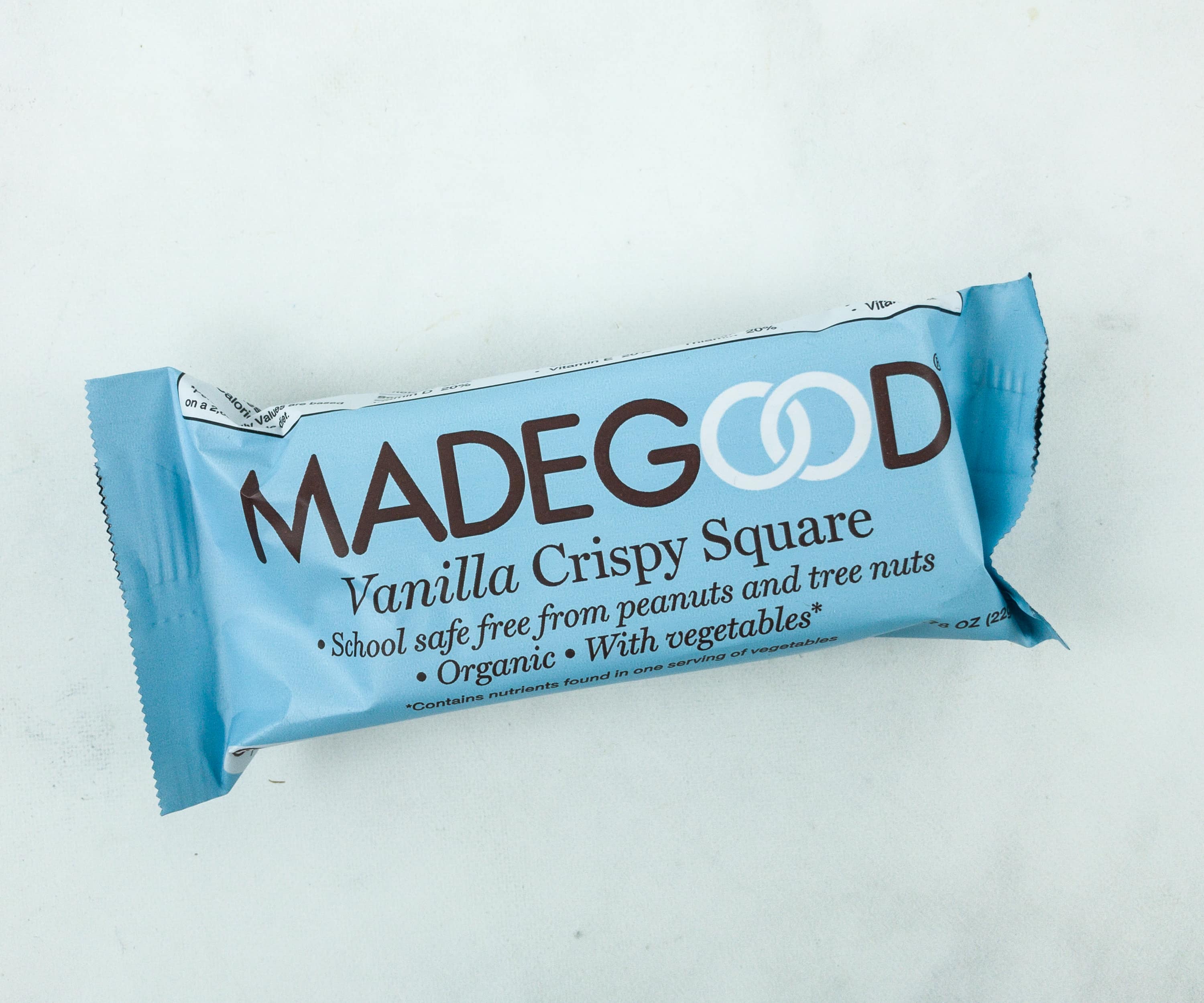 Made Good Vanilla Crispy Square Snack Bar ($2.50) The sweetness of vanilla and the crispy crunch of rice make this an enjoyable treat. It claims to be infused with the nutritional value of six vegetables. This is also gluten-free, USDA-certified organic, vegan, and verified non-GMO.
Legendary Foods Tangy Ranch Seasoned Almonds ($2.33) Almonds are great snacks that help keep energy levels up. These almonds are even seasoned with tangy ranch, which is really addicting. It doesn't contain fillers and artificial flavors as well.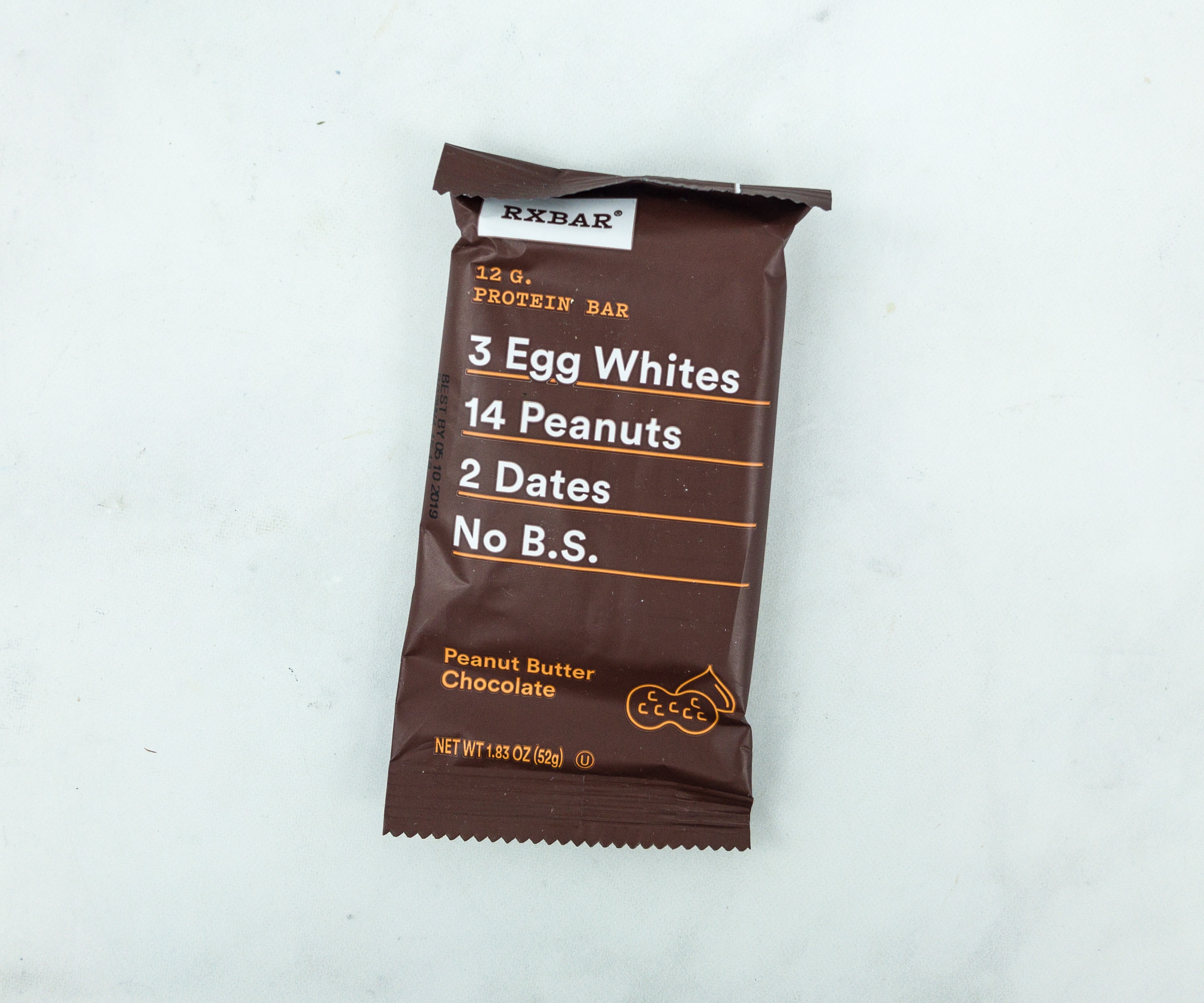 RX Bar Peanut Butter Chocolate Bar ($0.86) This decadent bar combines two of the most popular sweets in one. The creaminess of peanut butter mixed with chocolate makes this an instant hit for me. It also contains peanuts, dates, egg whites, and sea salt.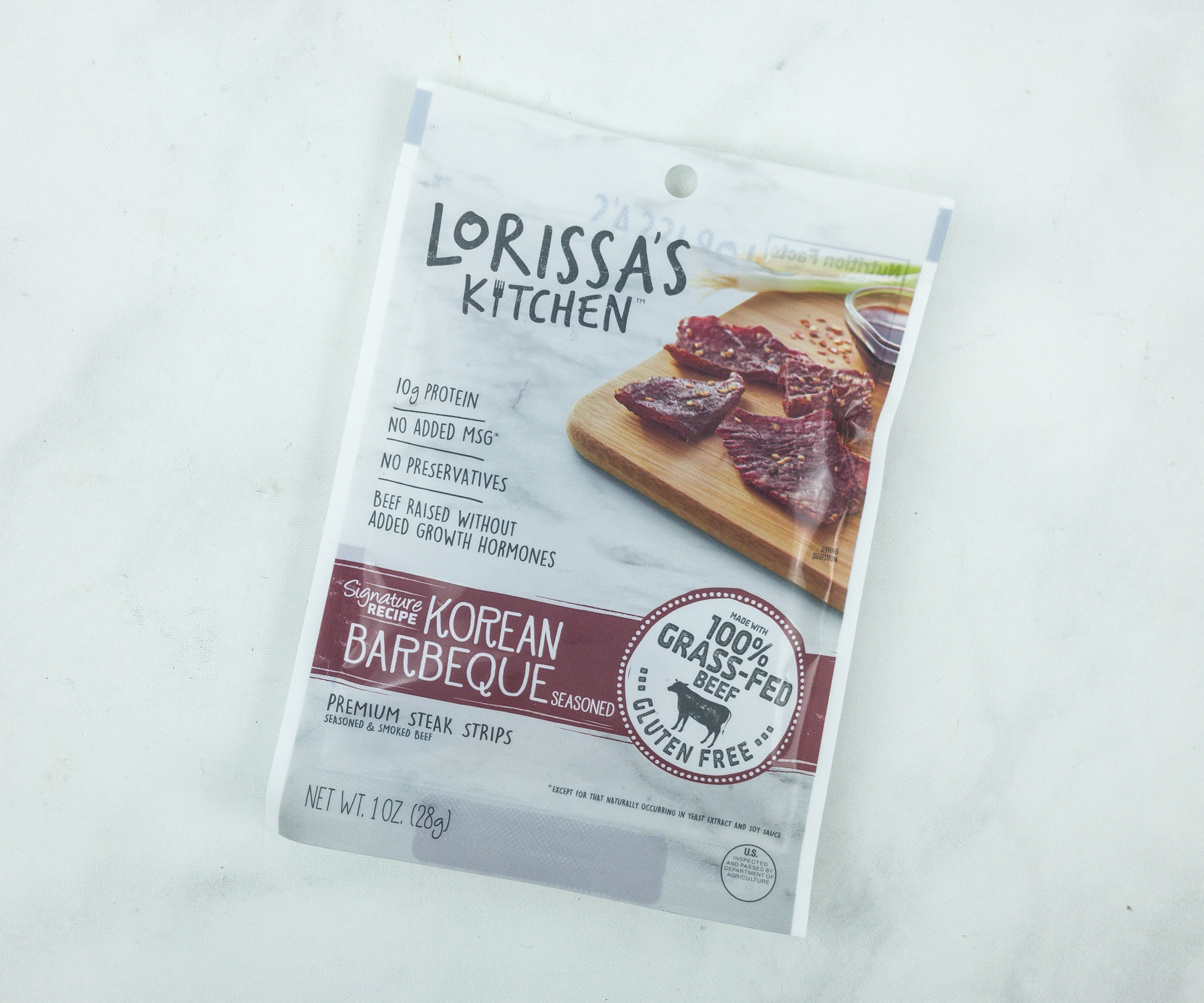 Lorissa's Kitchen Korean BBQ Seasoned Steak Strips ($7.78) A surprisingly flavorful snack, these seasoned steak strips are rich in Korean BBQ flavor and made from 100% grass-fed beef too. There are no additives, artificial flavors, gluten, and whatnot in each strip. All that you have to do is consume in three days and that's it. It didn't even last one day in our house!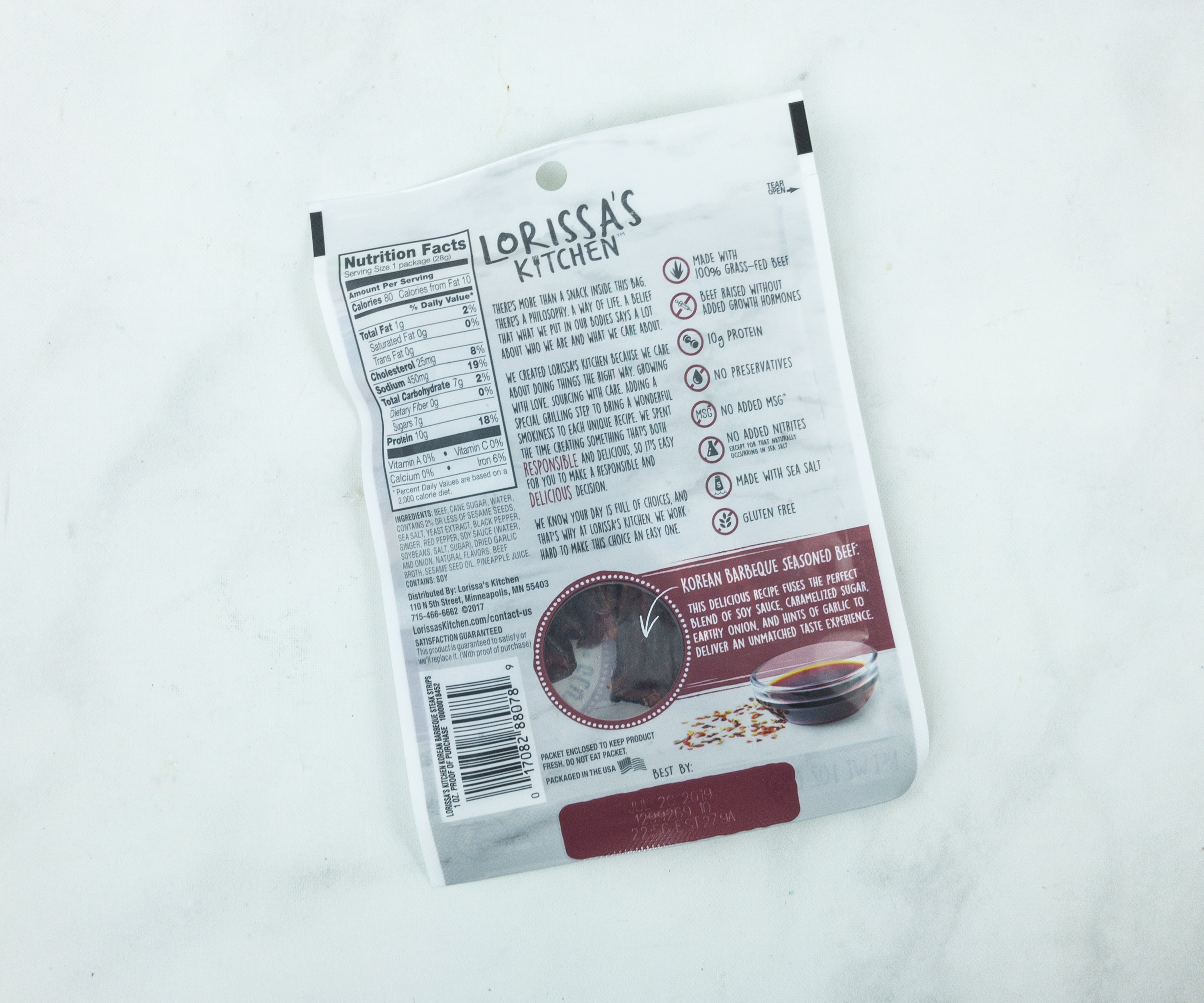 Check out the back of the pack to know more about what goes inside this surprisingly good treat from Lorissa's. We can't get enough of it! So delicious! We might be looking for a new pack in a few days.
It's amazing how each strip has captured the flavor of Korean BBQ with every bite. Each batch has been slow smoked before finishing over an open flame to preserve its flavors. You'll be reaching for this when you're feeling hungry.
Snack Nation did a good job in curating healthier snack options! This is a good subscription to try out if you're new to healthy snacking because it introduces subscribers to lots of healthy brands. Also, there's always a good variety of snacks. This month, for an instance, included something spicy, sweet, and savory, as well as energy boosters and on-the-go snacks. Overall, we're satisfied and we can't wait for the next box!
Are you getting a SnackNation box?