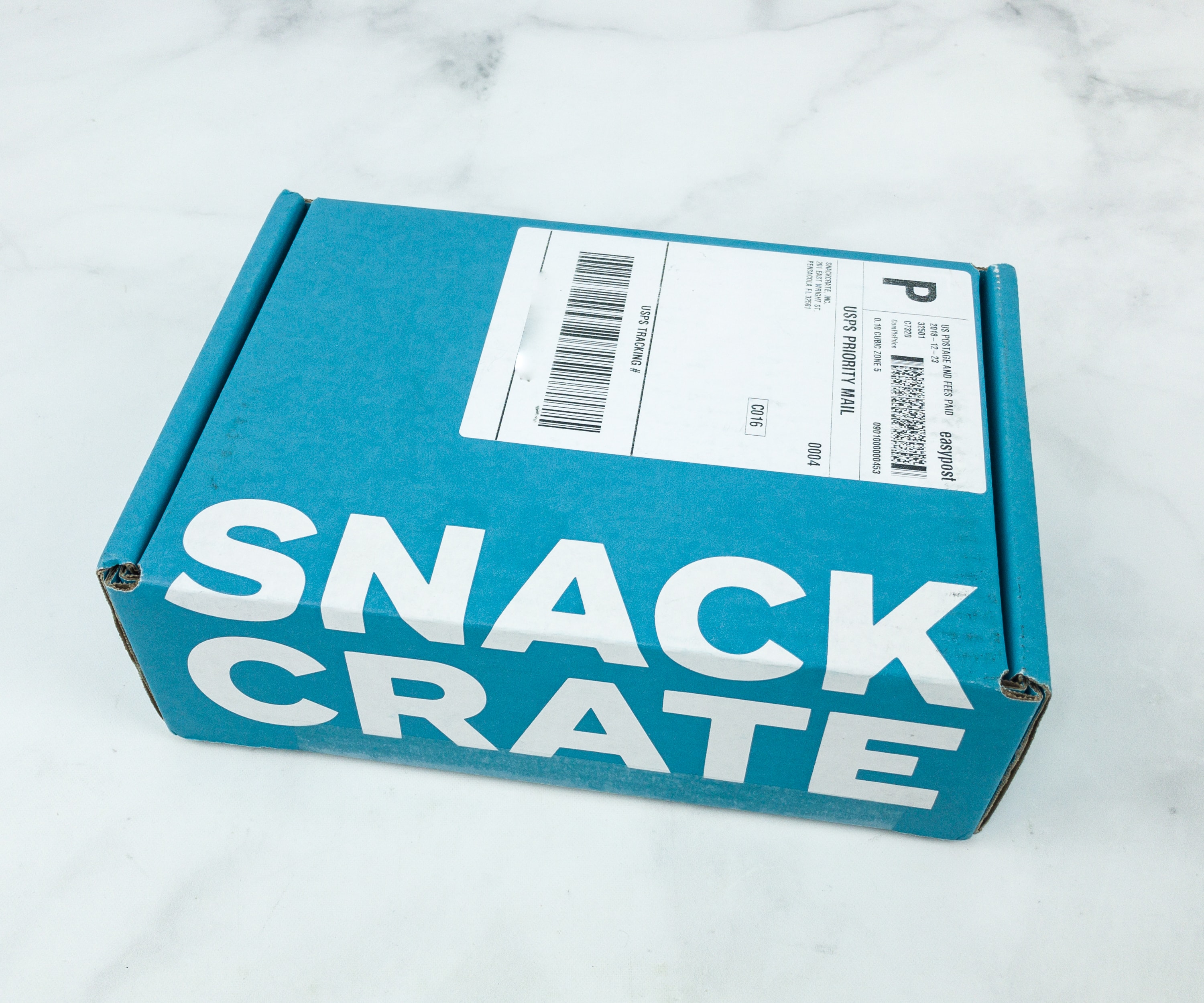 Snack Crate is a monthly subscription that provides the most interesting snacks and features new and exciting places from around the globe. They offer three sizes of the box: the $14 mini with 5 snacks, the $26 original box with 10-12 snacks, and the $49 premium box with 18-20 snacks.
DEAL: Save up to $14 on your first box. USE THIS LINK to get the deal. You'll save $2 on the mini, $6 on the regular box, and $14 on the premium box!
A leaflet welcomed us upon opening the box.
When you sign up, your first box will be from a country of your choice. You have the option of adding a drink for $6, which I think is a pretty pricey option, and I passed.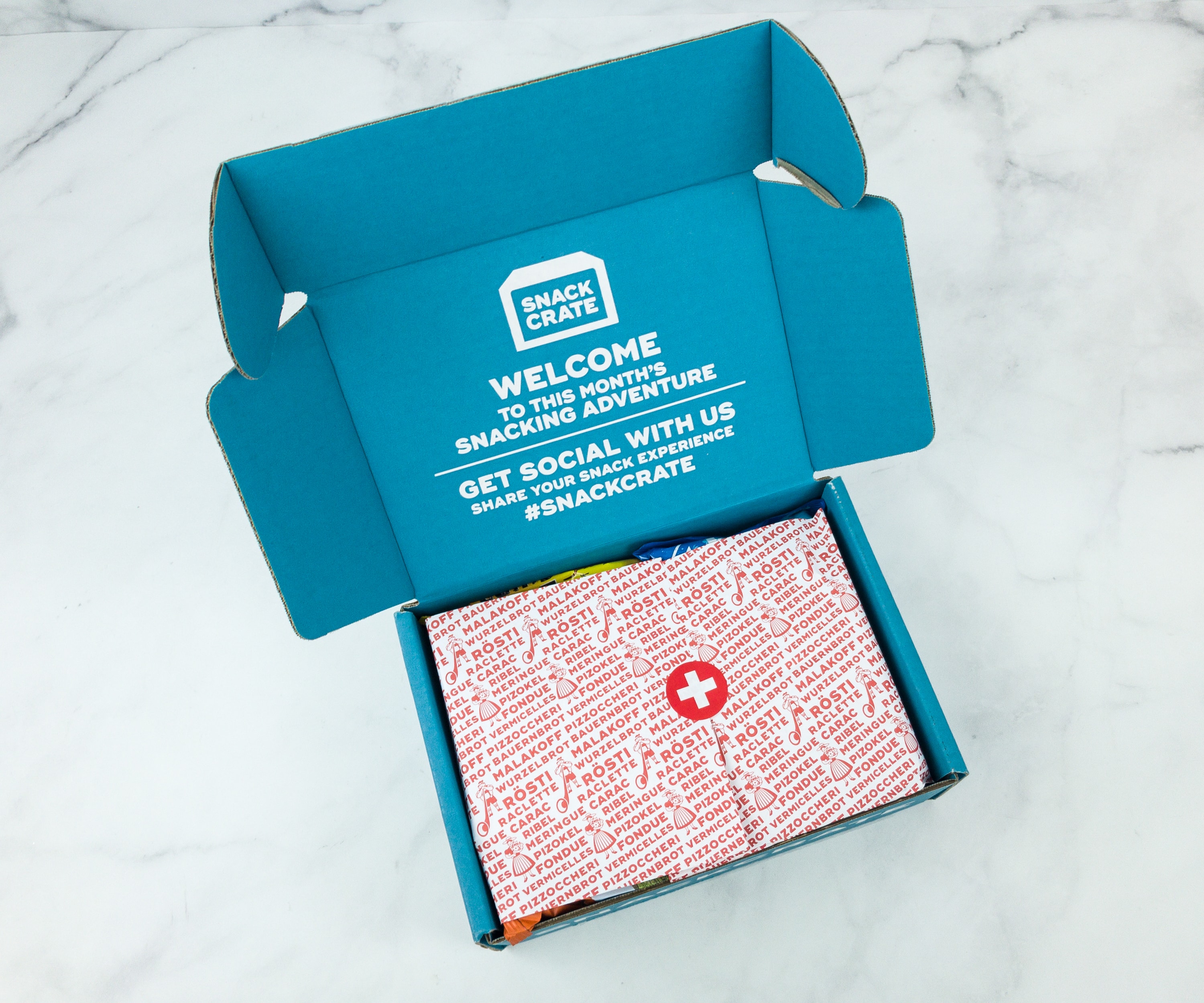 All the treats are covered by a printed paper sealed with a flag logo.
The box is full of treats!
Each month, the box includes cute stickers which are related to the featured country.
For December 2018, we got snacks from Switzerland!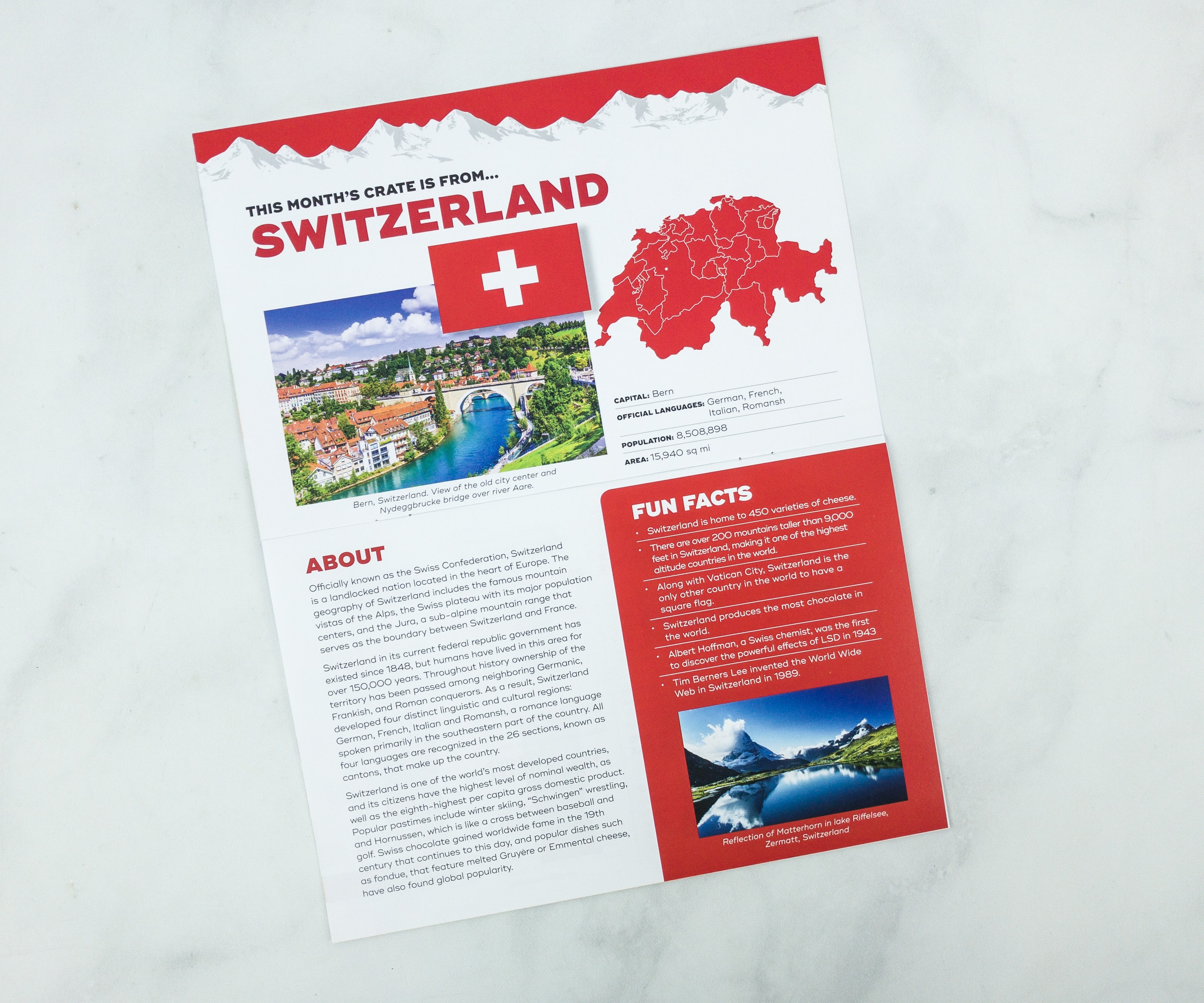 The information leaflet features some fun facts about Switzerland.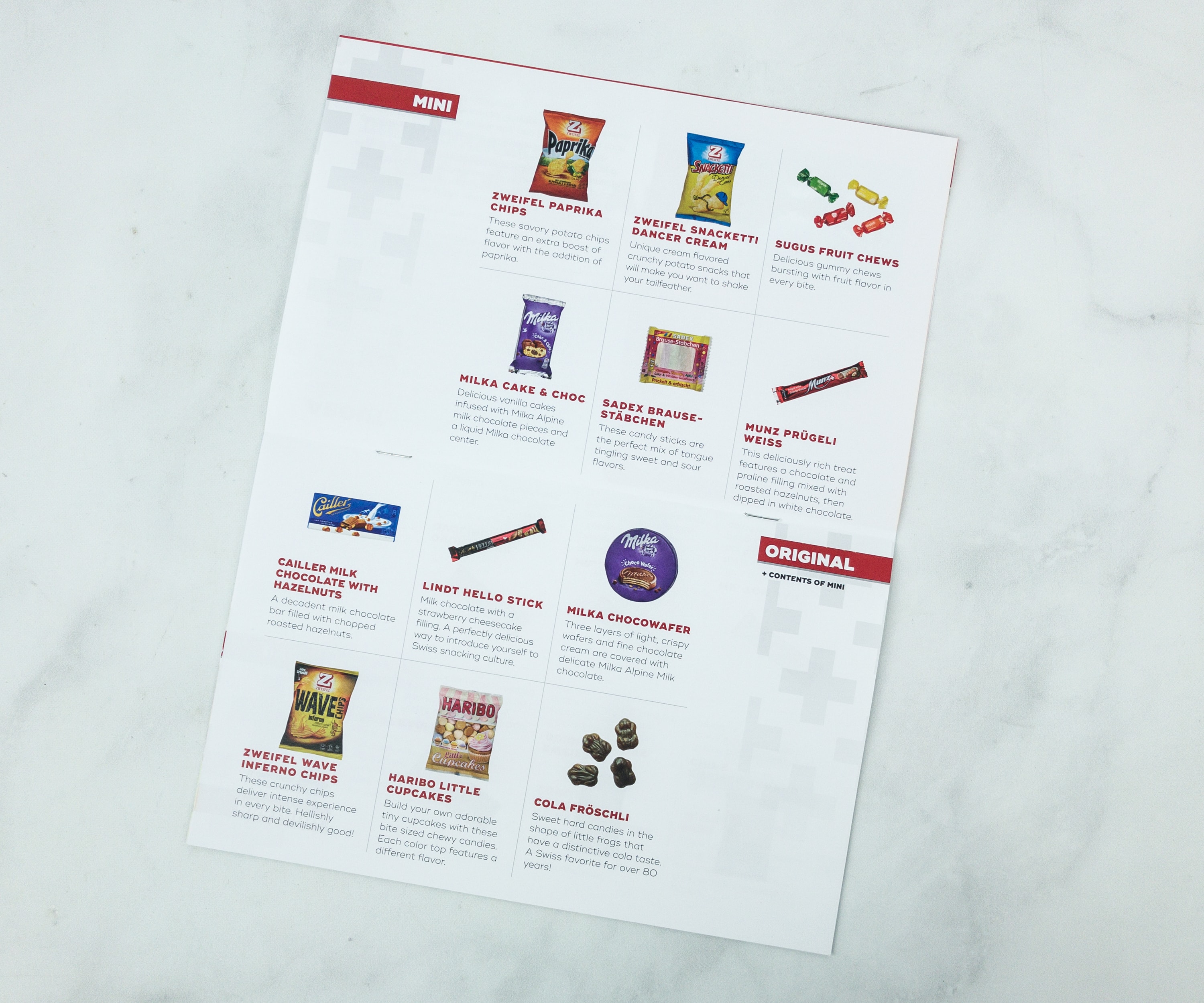 The leaflets also list all the snack items inside the box, which are grouped into different box levels: Mini, Original, and Premium.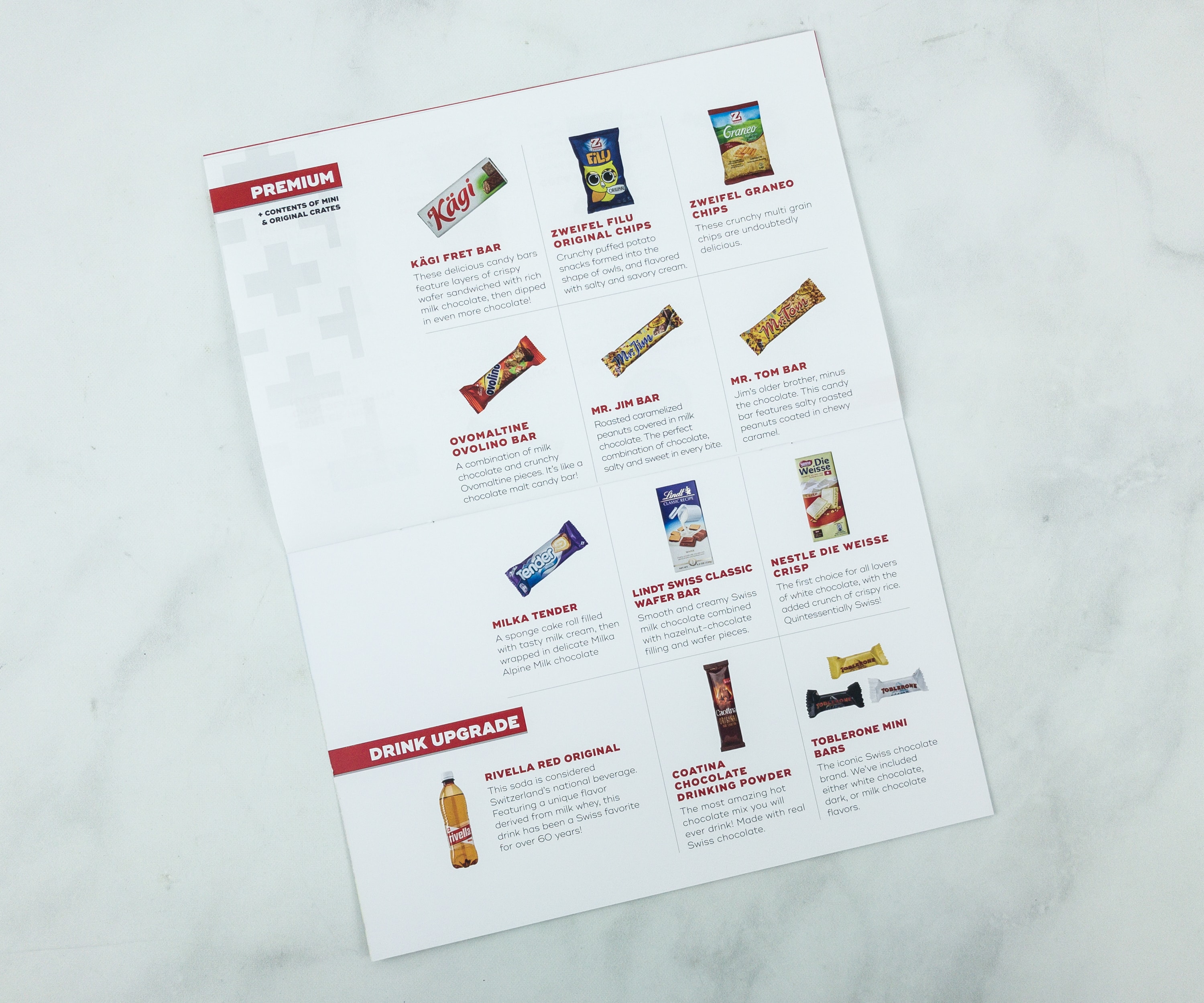 Aside from Premium, you'll also see some drink upgrades printed on it.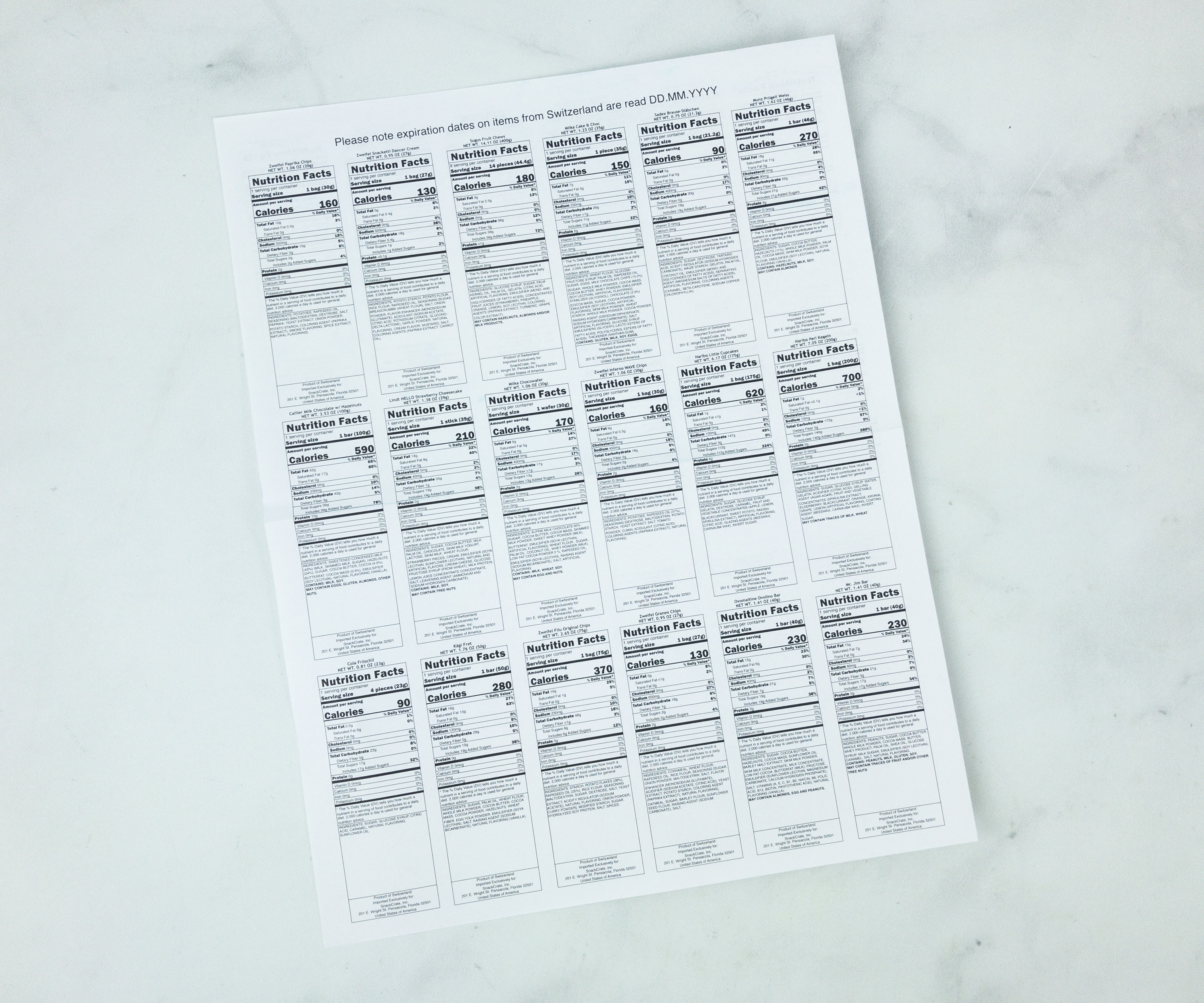 The leaflet is so detailed, providing necessary information every consumer should need to know about the treats.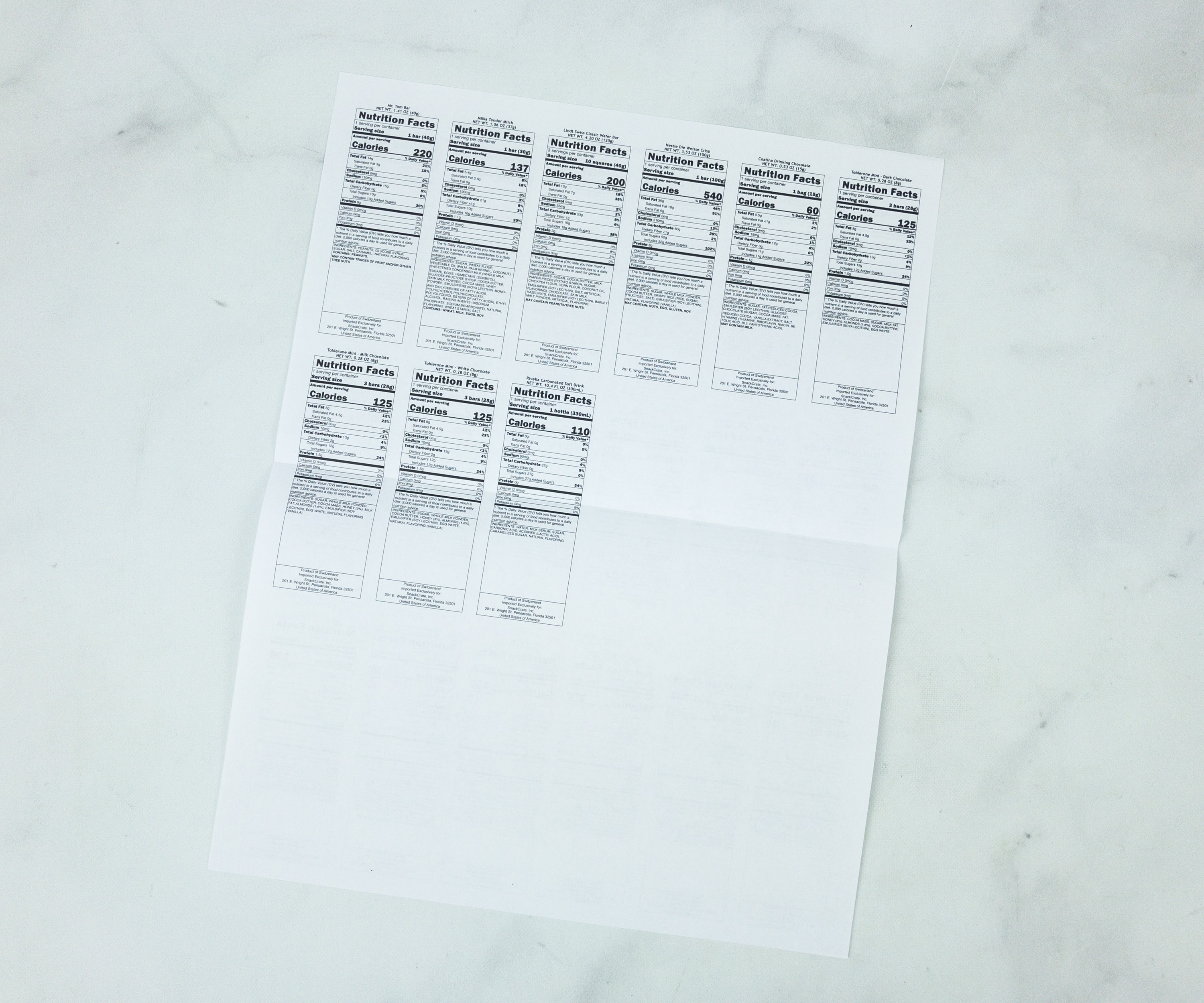 All the nutritional content of each item is shown at the back of the leaflet.
Everything in this month's box!
Zweifel Paprika Chips ($9.97) They made potato chips tastier using a mild paprika flavor. The chips are cooked using pure non-hydrated sunflower oil, so it's healthier. Each piece is crunchy and flavorful!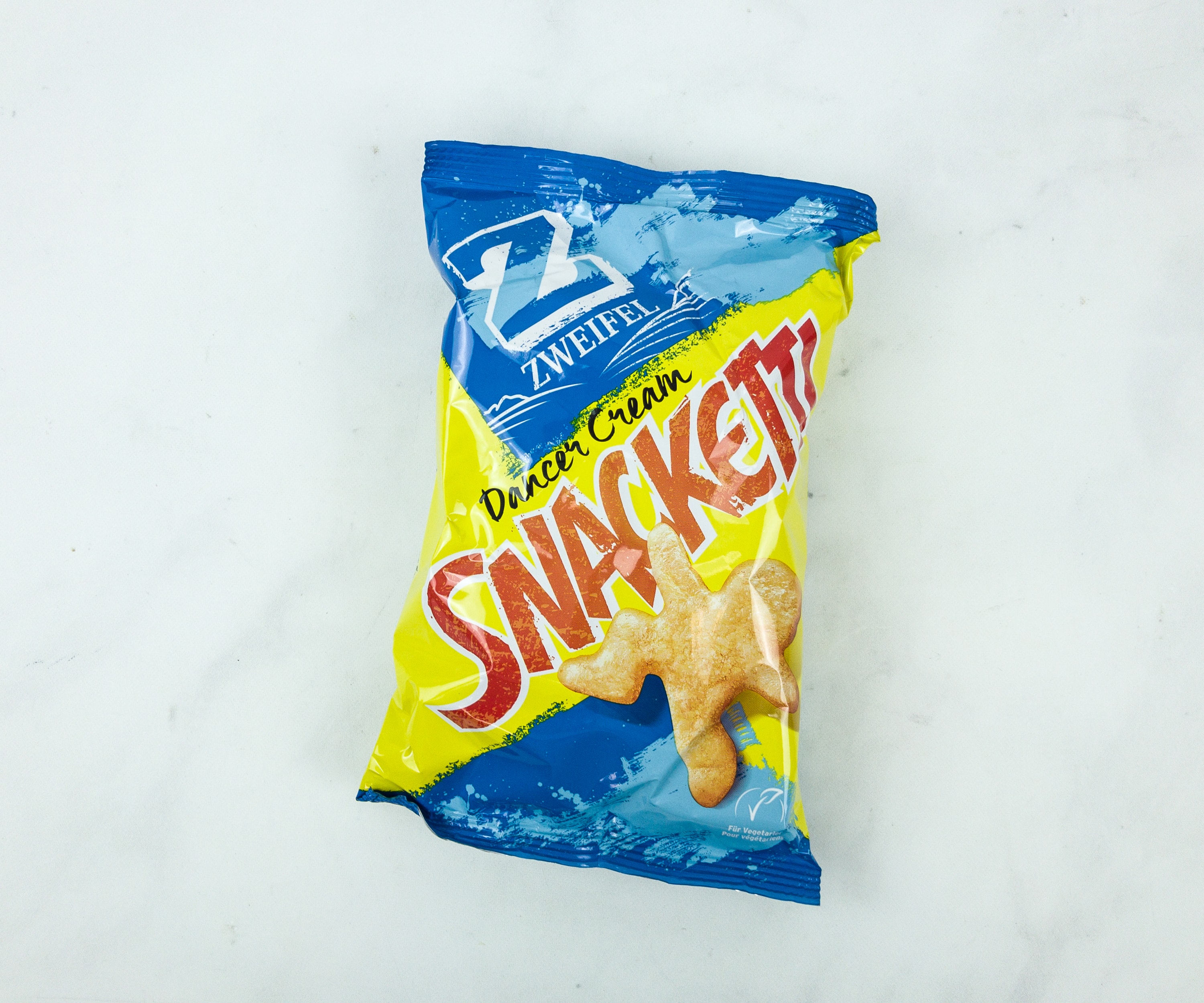 Zweifel Snacketti Dancer Cream. From the name itself, these potato crisps are shaped like a dancer! It's described as cream flavored, but I think they meant sour cream because it's quite savory. Overall, it made my taste buds dance with satisfaction!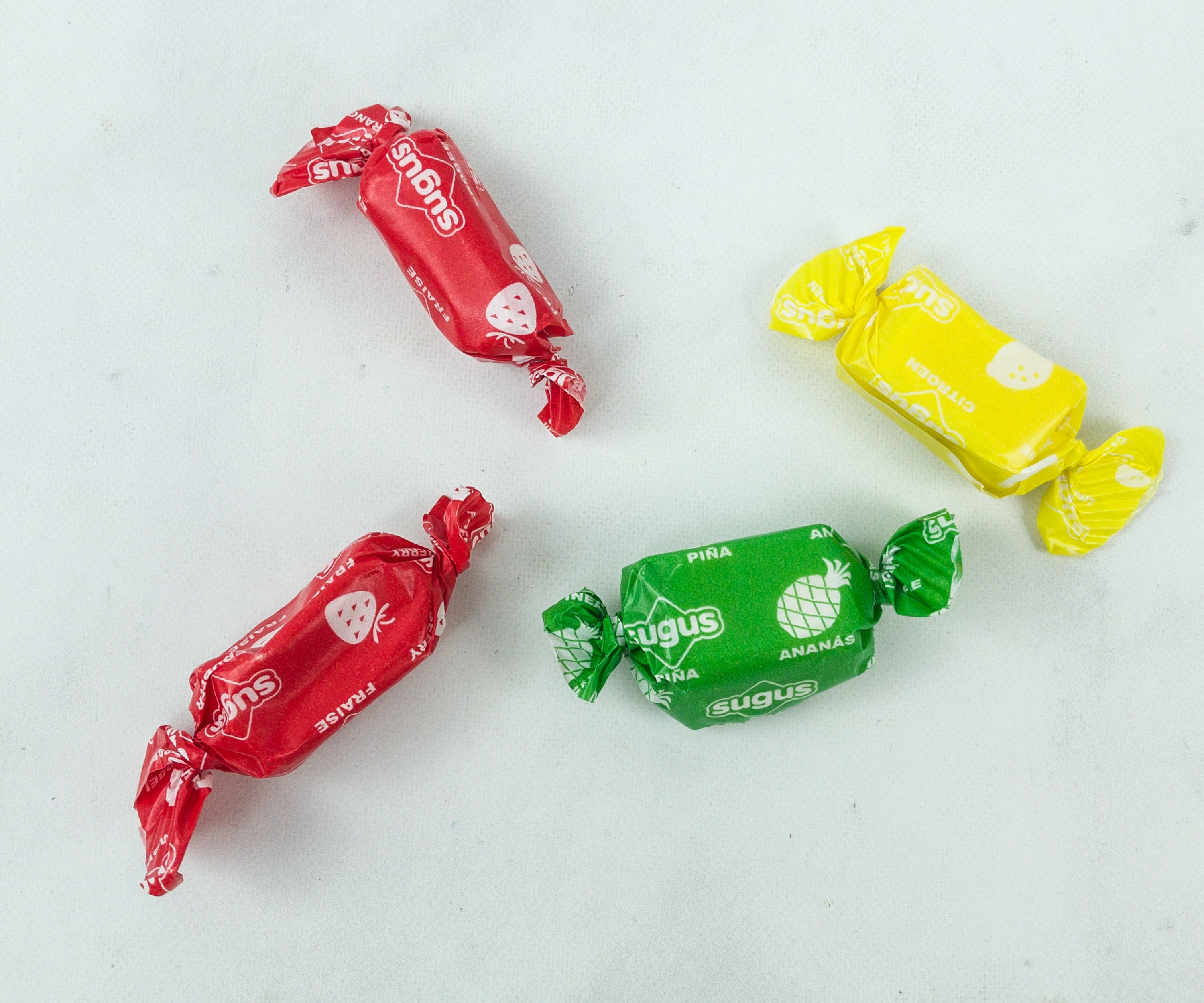 Sugus Fruit Chews. We got four pieces of these Sugus candies. They're packed with fruit flavors such as strawberry, pineapple, and lemon. They taste great and they're really chewy too!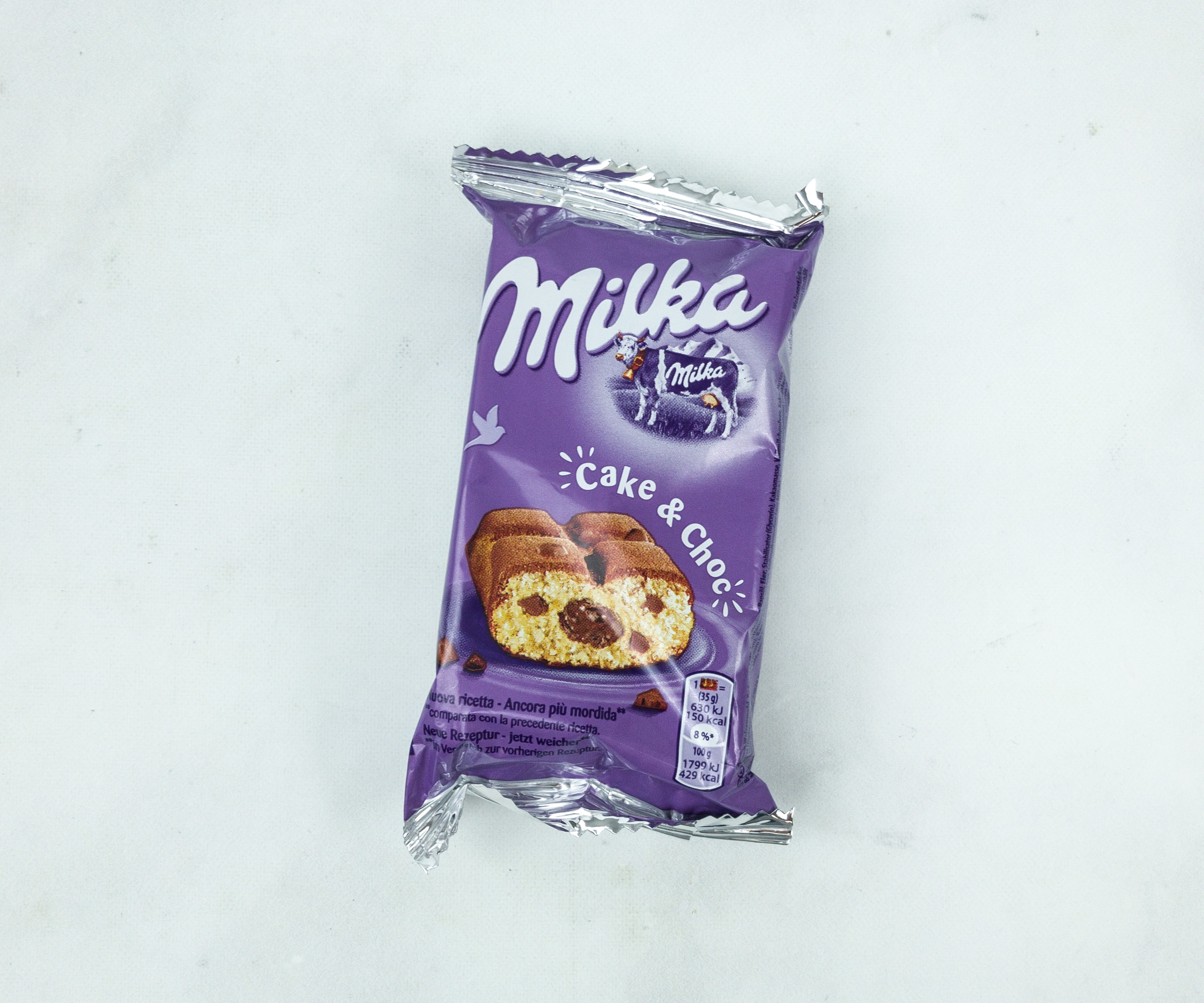 Milka Cake & Choc ($3.57) This vanilla cake is infused with Alpine milk chocolate bits and a creamy chocolate stuffing at the center. It's a satisfying snack and a real treat for any sweet chocolate lover!
Sadex Brause-Stäbchen ($19.99 Full-Size 125g) These candy sticks feature a perfect mix of sweet and sour flavors. Each pack contains orange, lemon, raspberry, and even cola flavored candies.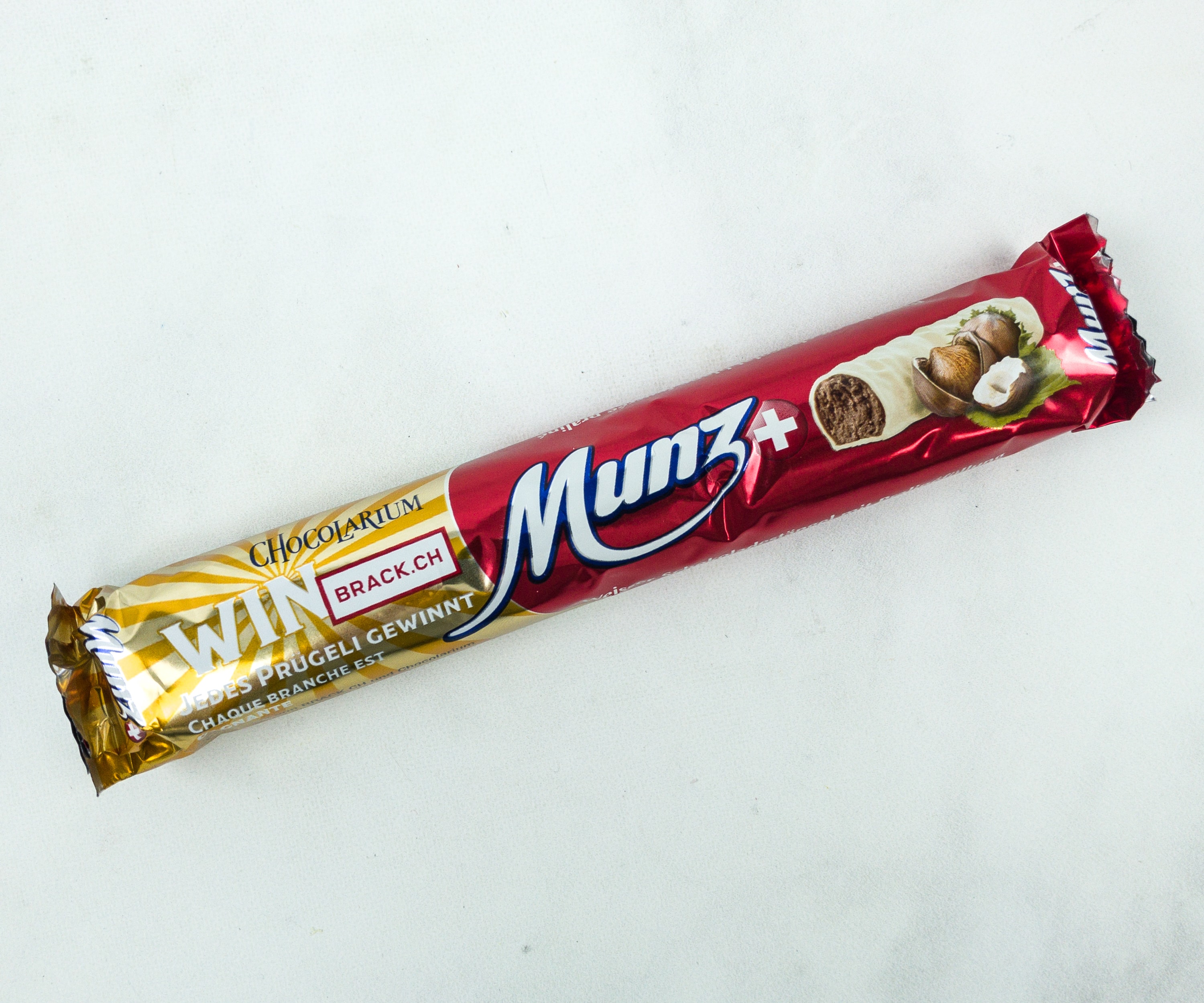 Munz Prügeli Weiss. It's a classic treat from Munz, made from roasted hazelnut chips together with the finest praline fillings and a white chocolate coating. This luscious chocolate bar is a great snack on the go.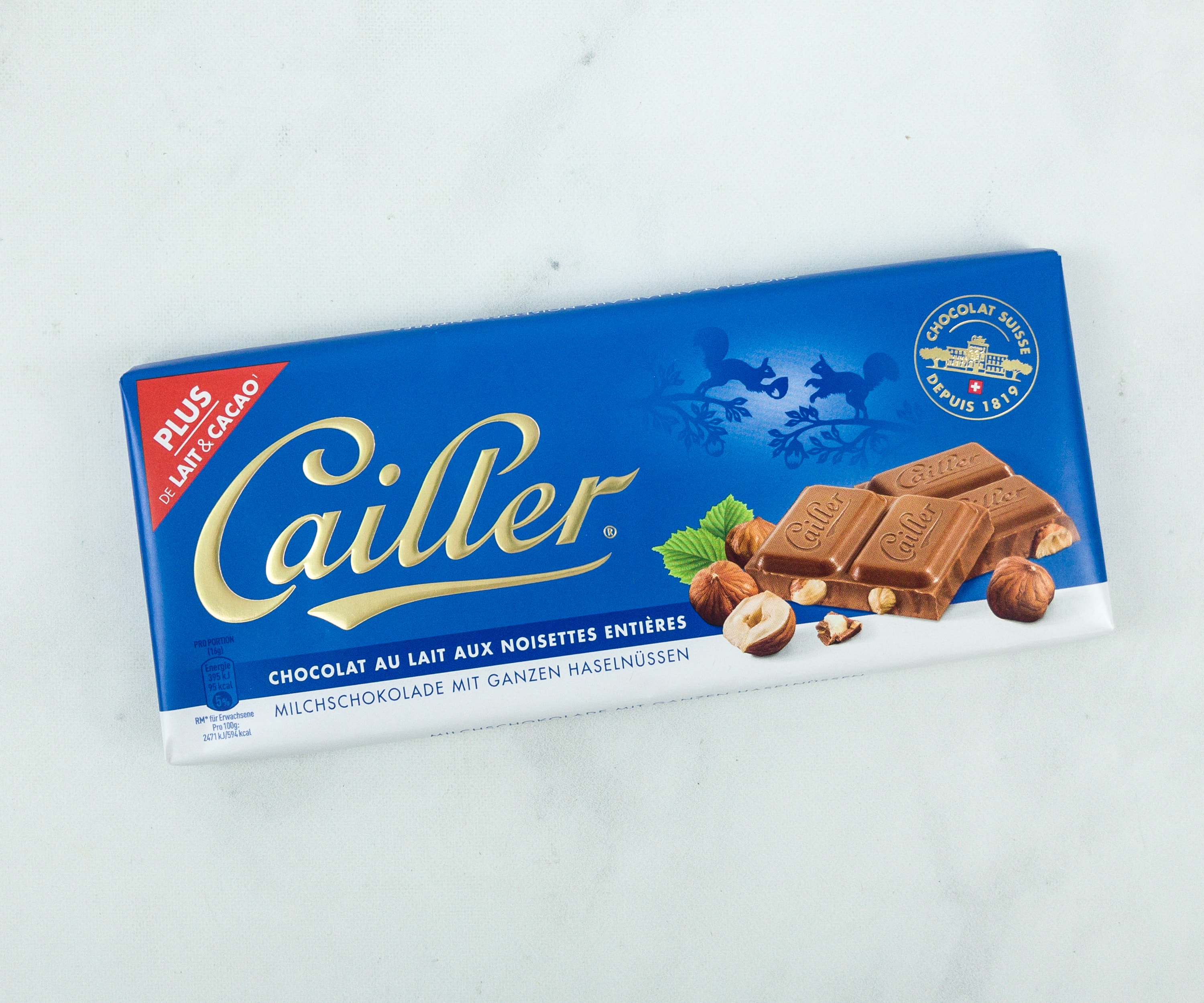 Cailler Milk Chocolate With Hazelnuts ($7.58) Here's another chocolate bar and it's made with smooth milk chocolate and crispy hazelnuts. Anything with hazelnut really tastes great. This one melts in the mouth! It was amazing.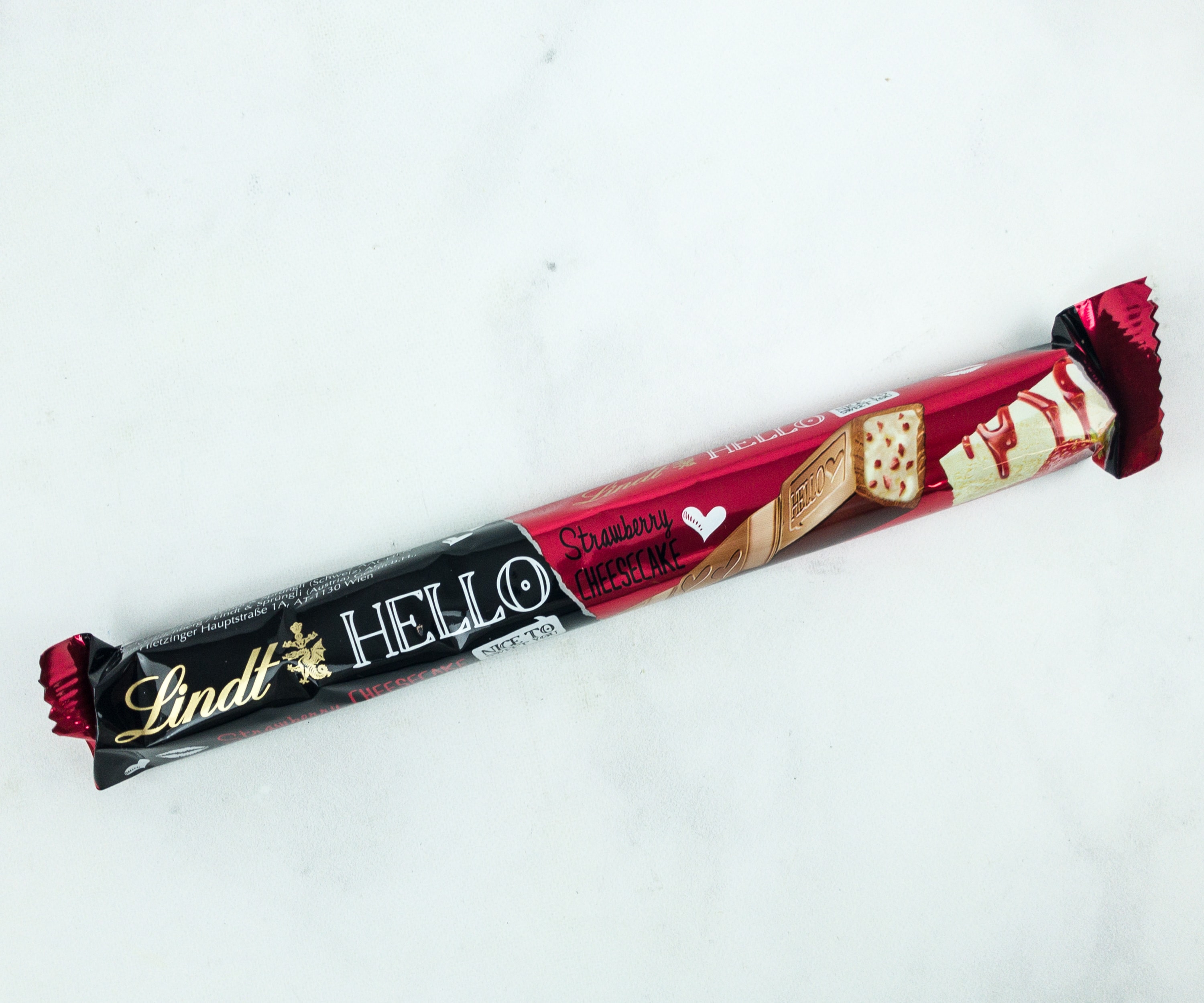 Lindt Hello Stick ($4.16) It's a strawberry cheesecake-flavored chocolate stick. I like the taste of the creamy milk chocolate combined with strawberry. If you're into strawberries with chocolate, you'll probably like this one too.
Milka Chocowafer ($3.33) Milka's chocolates are the best, and this airy biscuit is not an exception. It's made of three layers of waffle with fine cocoa cream coating and milk chocolate. Quite small but still a delicious treat!
Zweifel Wave Inferno Chips. These chips just proved that it's possible to get a thrilling, spicy yet healthy snack. It's made with 100% natural veggie ingredients without gluten and lactose. Each piece is crunchy and tasty with the right amount of heat.
Haribo Little Cupcakes. The cutest snack from the bunch is this pack of little marshmallow-like cupcakes. They're not usually available in US stores, so we're glad to get them in this box. Also, these don't contain artificial coloring or flavors.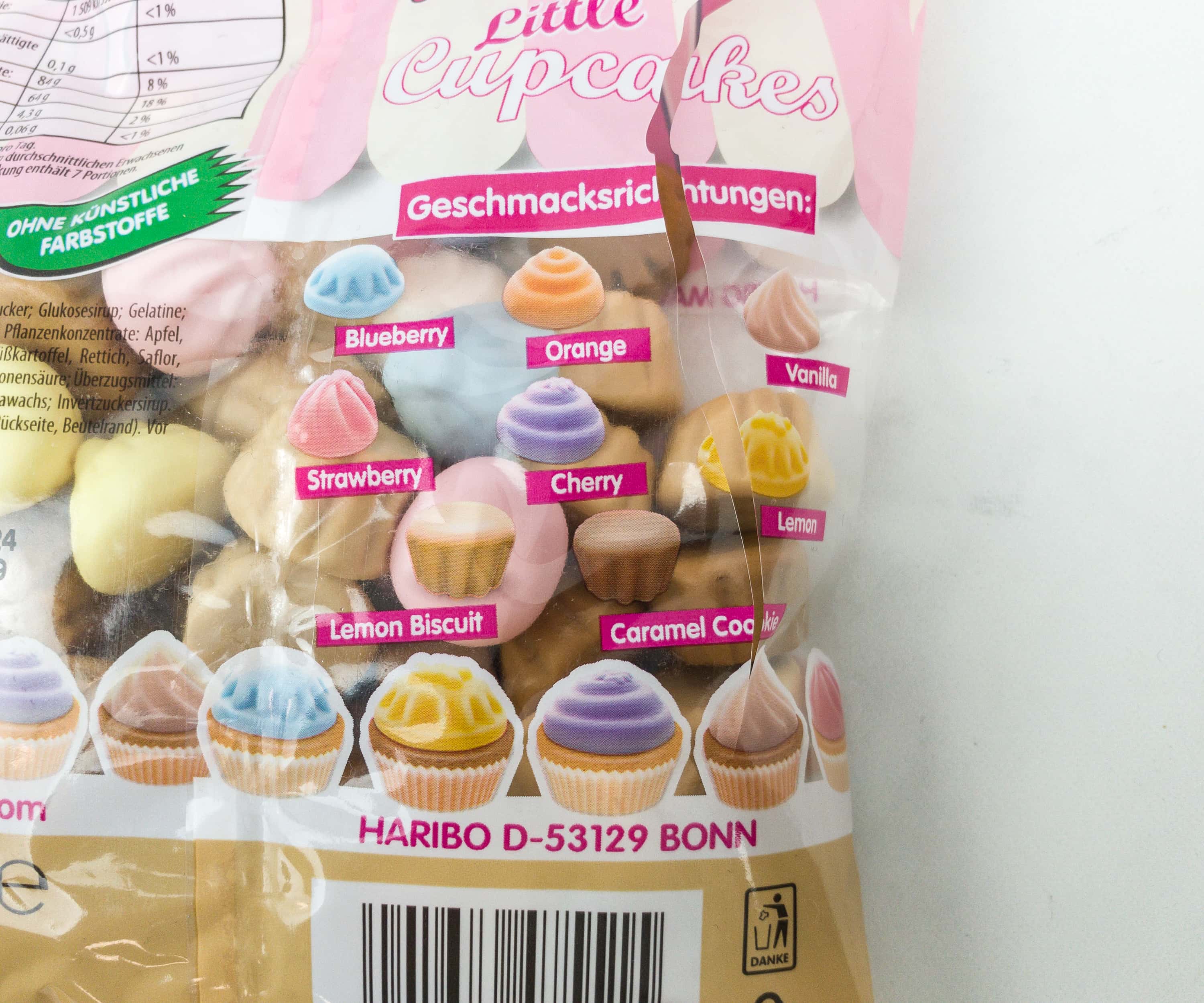 Each pack includes a variety of flavors like blueberry, orange, vanilla, strawberry, cherry, lemon, lemon biscuit, and caramel cookie!
They're a hit with the kids because they're fluffy and flavorful. The base and top come separately so you have to put them together if you want to serve them in a party or use it for decorating.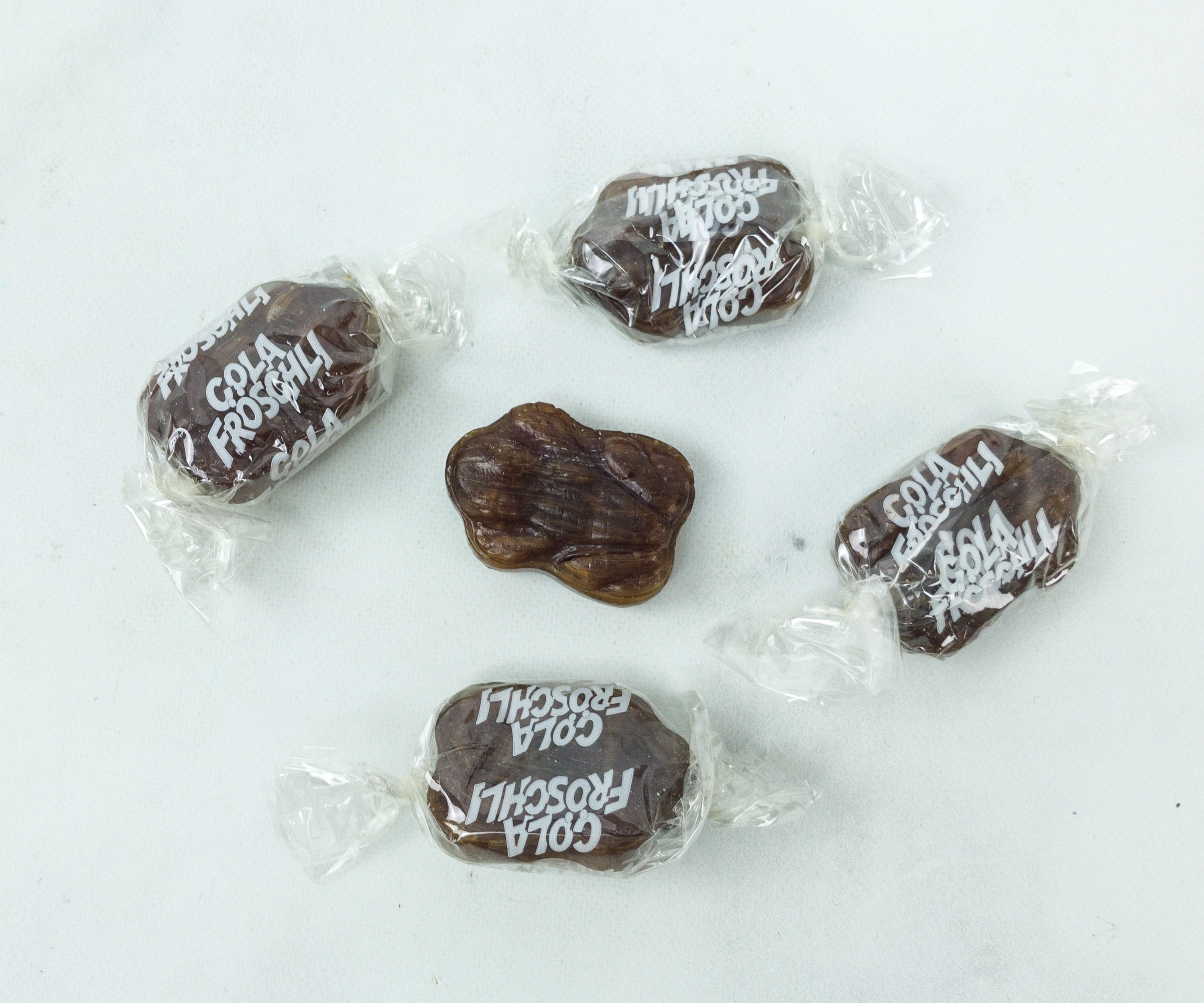 Cola Fröschli. These frog-shaped hard candies from Fröschli tastes like a real cola. It's sweet and refreshing in the mouth. We got five of them in the box.
This month's Snack Crate is jampacked, they really made sure that you'll get the true taste of a certain country through their treats – whether it's sweet, sour, savory, or salty. I'm so impressed with how many treats they pack in one box! This month is all about The Switzerland, and who would have thought that their local snacks would be such a great way of getting to know a country and its culture? So far, our favorites are the the Haribo Little Cupcakes and of course, their chocolates! I also loved how they threw-in a couple of "kids" treats, because it's always interesting see a variety of snacks in one angle!
What do you think about this month's Snack Crate?