Sanrio Small Gift Crate is a kawaii subscription box from Loot Crate featuring the cutest and the most likeable Sanrio characters. The subscription costs $34.95 per quarter, and you'll get a mystery box filled with super cute items. If you grew up collecting Hello Kitty, Bad Badtz Maru, My Melody, or have more recently fallen in love with newer characters like Gudetama, then you'll definitely love this subscription!
DEAL: Save 15% on any subscription when you use this link and coupon code HELLOSUBSCRIPTION15.
The items were wrapped in Sanrio paper with Hello Kitty's ribbon as the sticker. The whole Sanrio gang is here!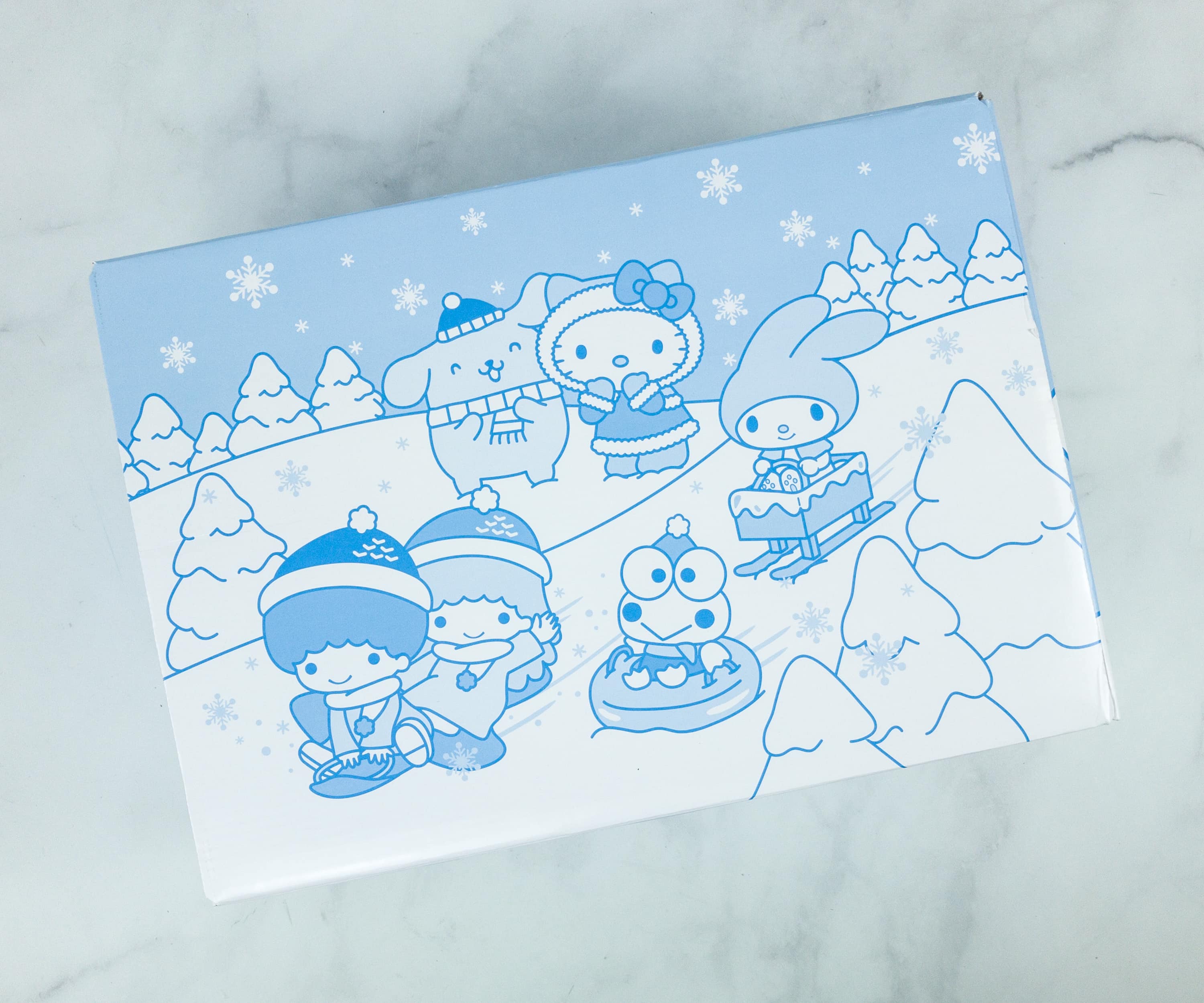 The box itself features Sanrio characters as well.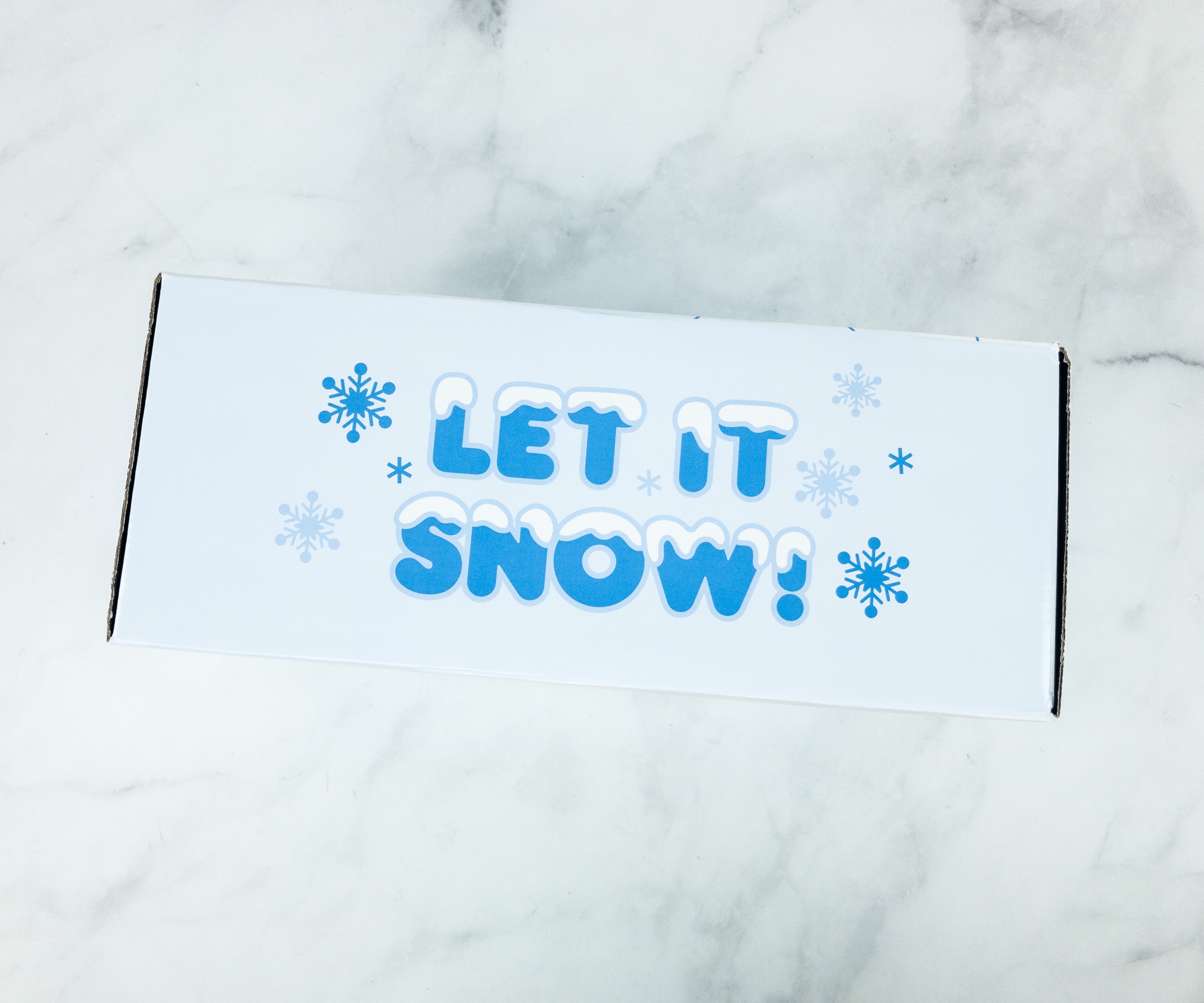 The Winter 2018 theme is LET IT SNOW!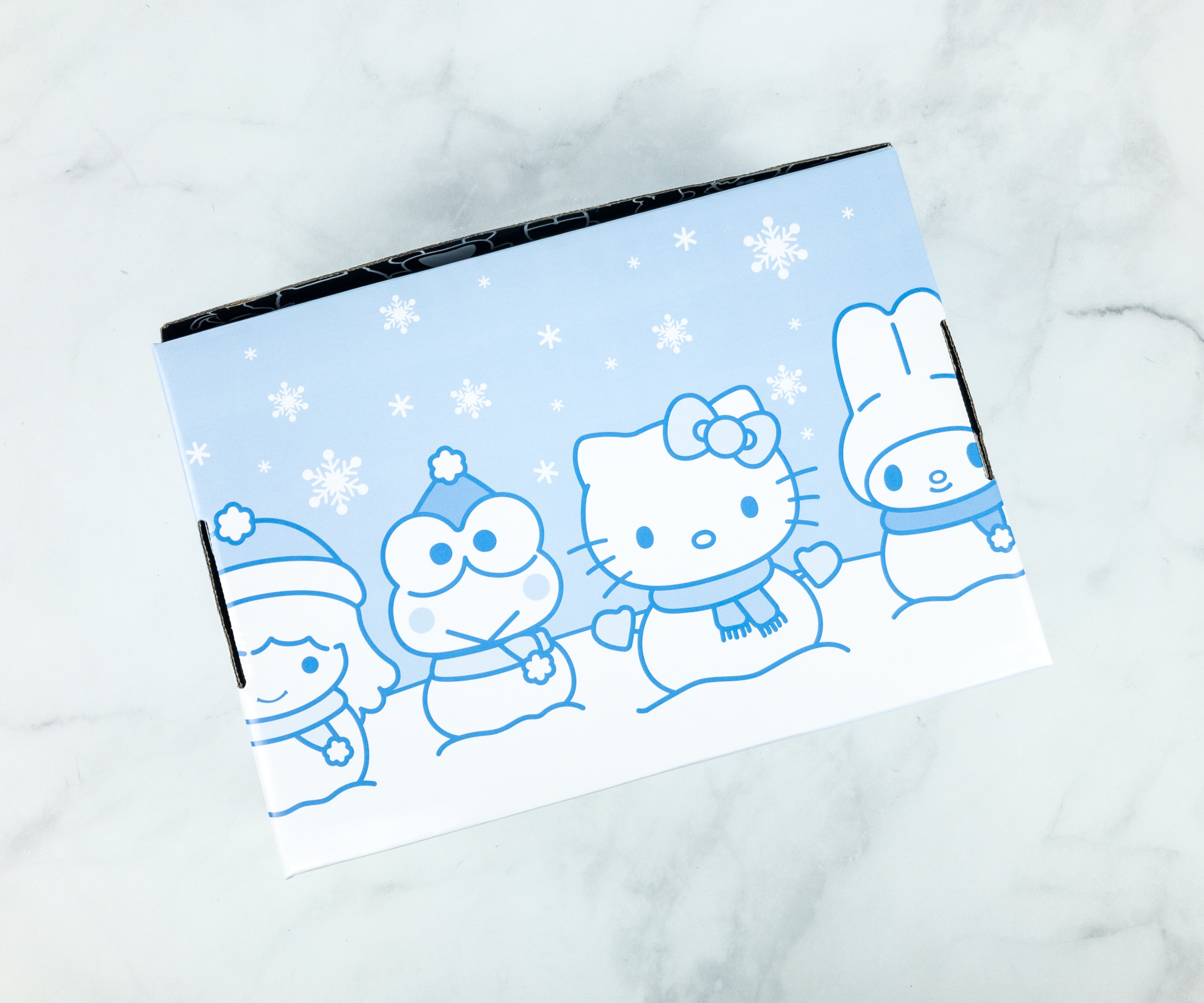 One side of the box shows Sanrio characters in their snowman form!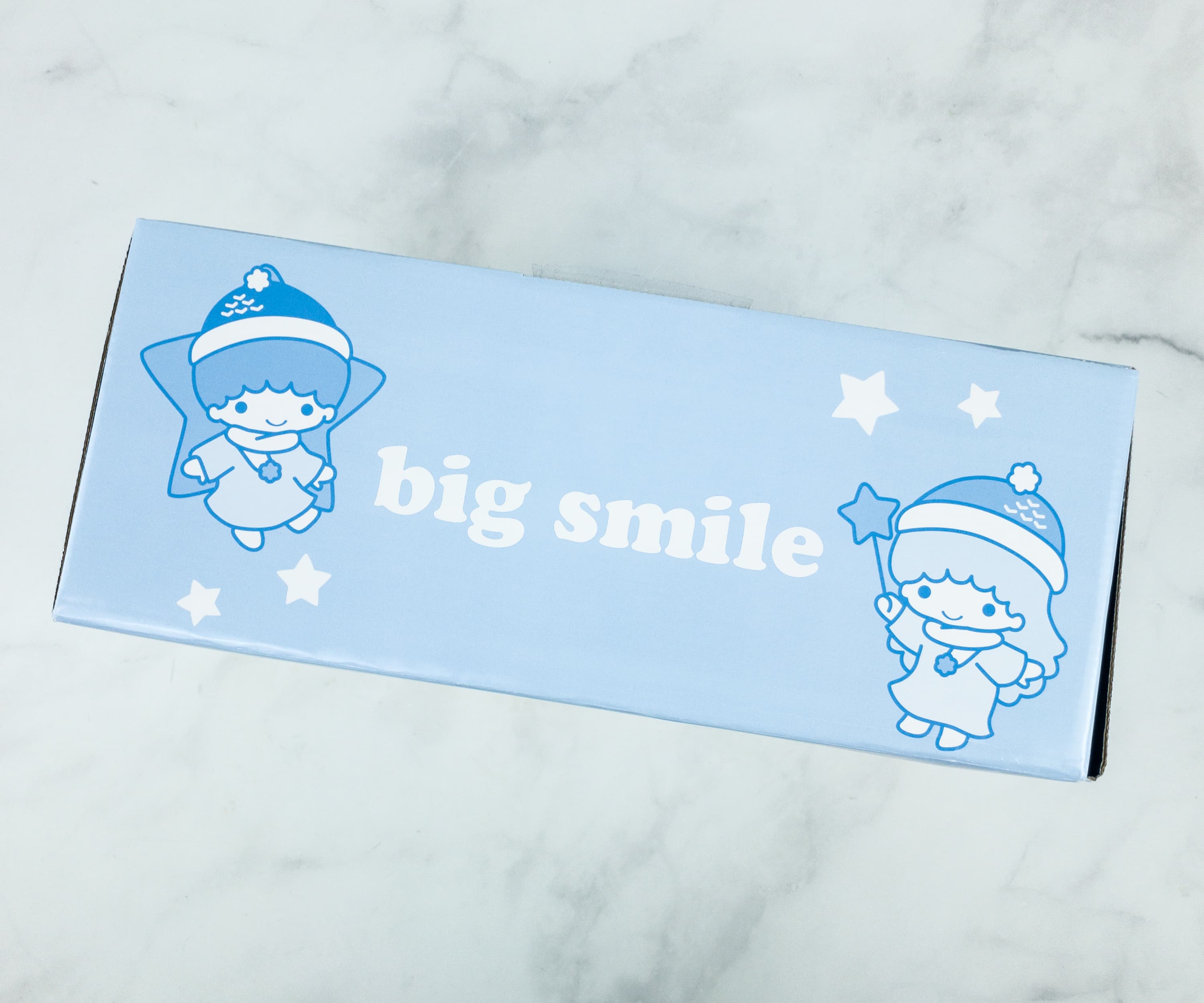 Another side has Little Twin Stars, Kiki and Lala!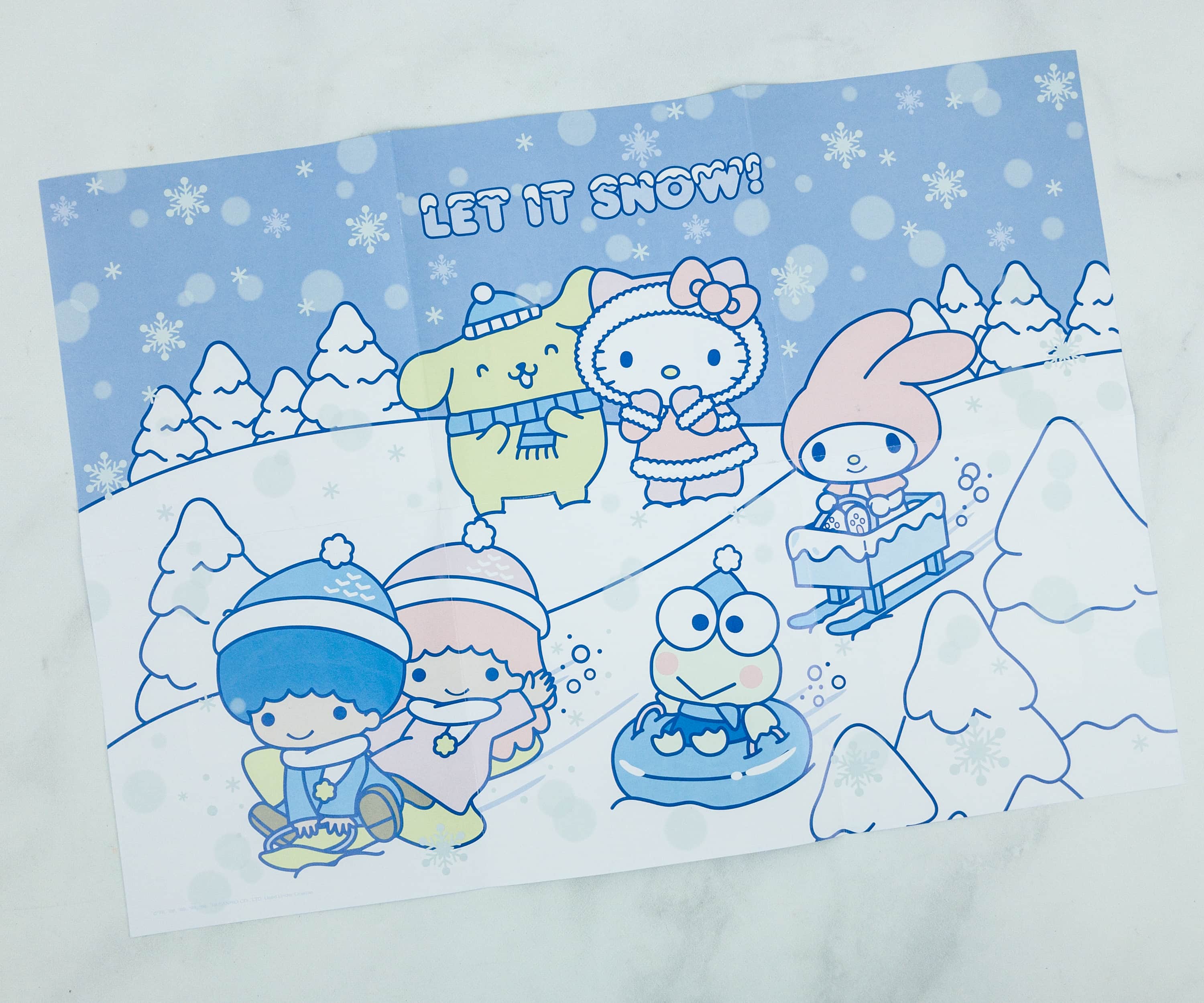 This poster with the Sanrio characters is really adorable. Everyone's playing and enjoying the snow!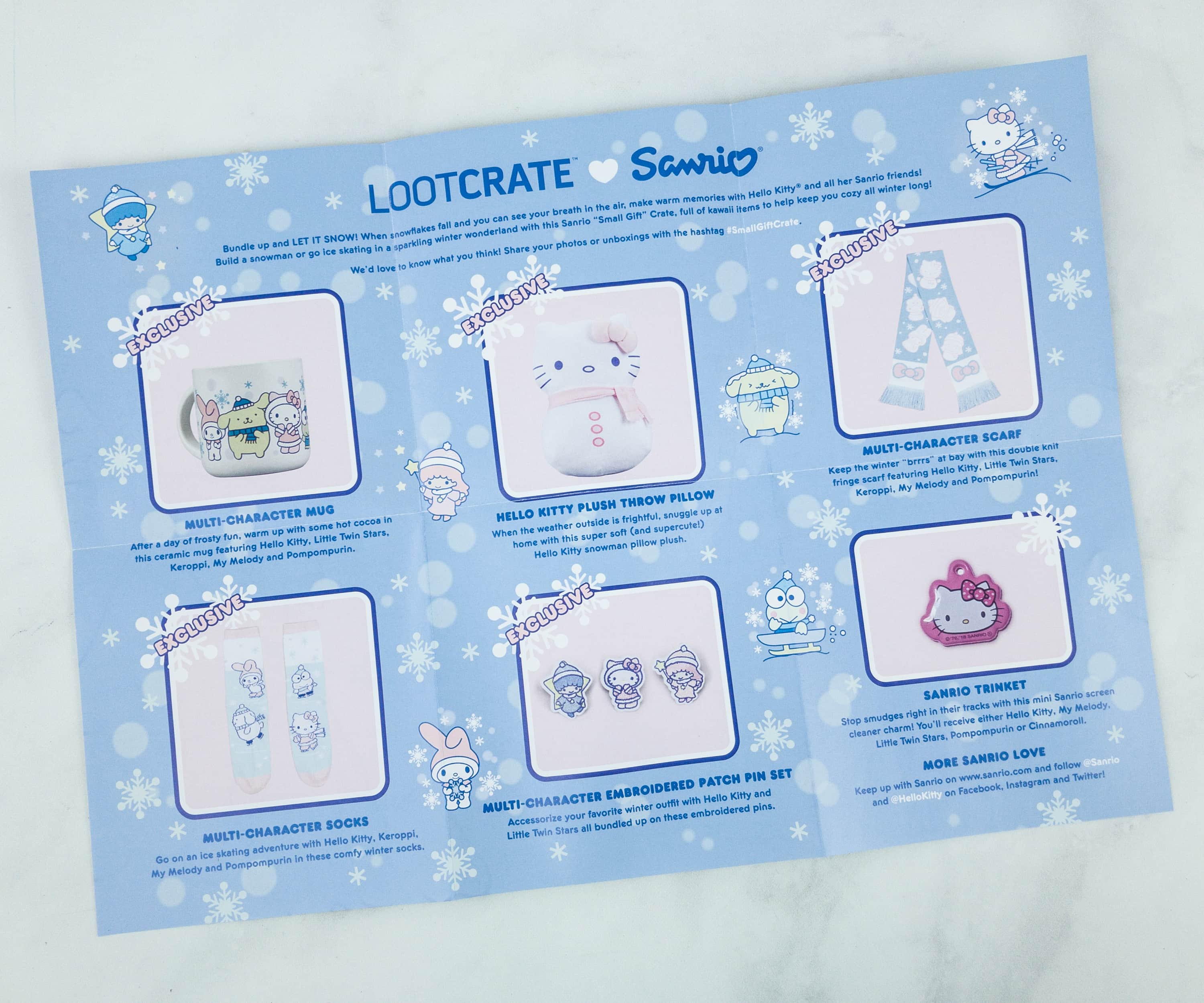 This cute information sheet provides item descriptions, as well as more information from Sanrio.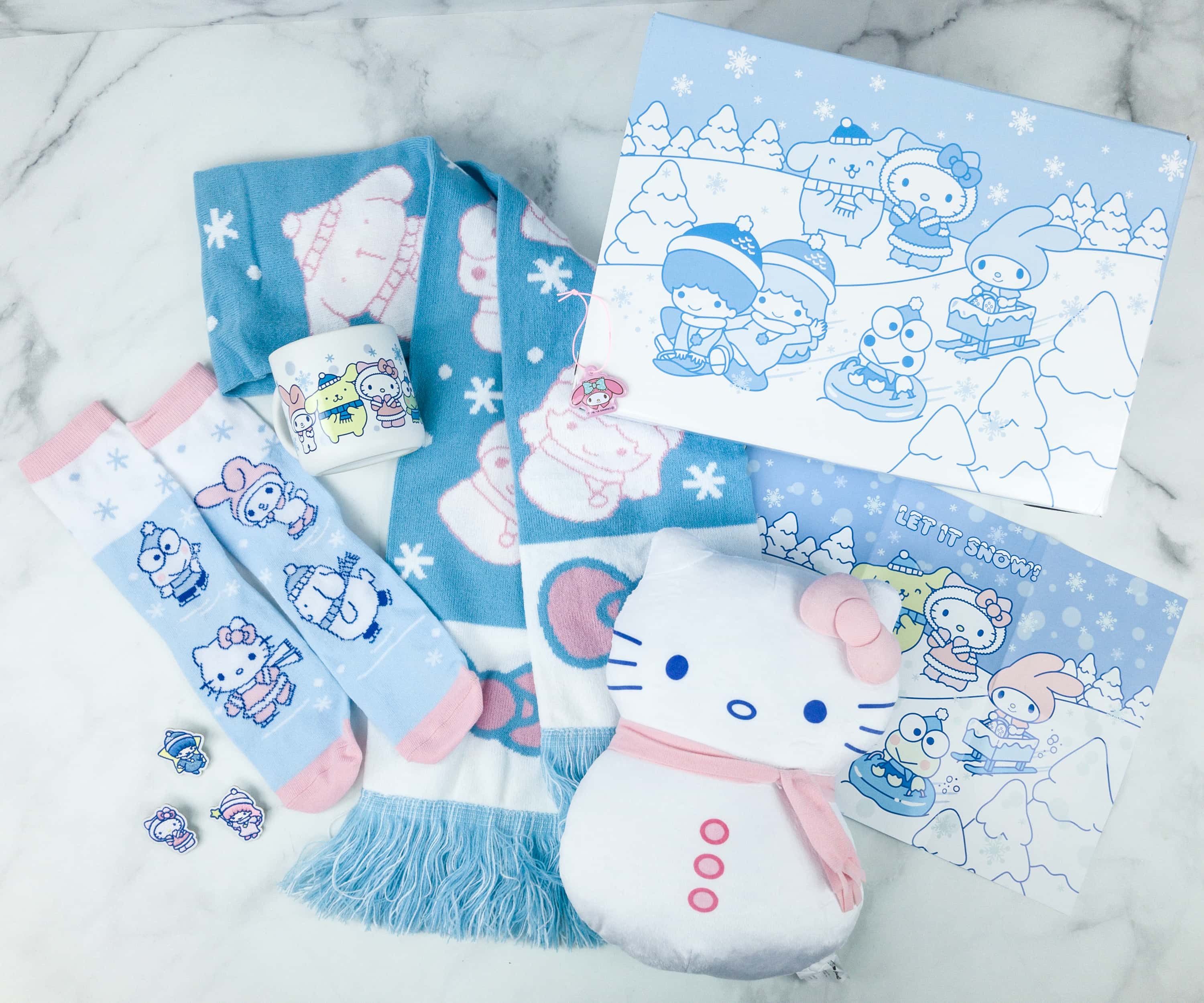 Everything in the Winter 2018 Box!
Sanrio Trinket. I thought it's a simple soft keychain but it's actually a screen cleaner!
There are five designs available: Hello Kitty, My Melody, Little Twin Stars, Pompompurin, or Cinnamoroll. I got the My Melody!
Multi-Character Socks. It's really nice to get another fuzzy pair of socks, especially if it's winter!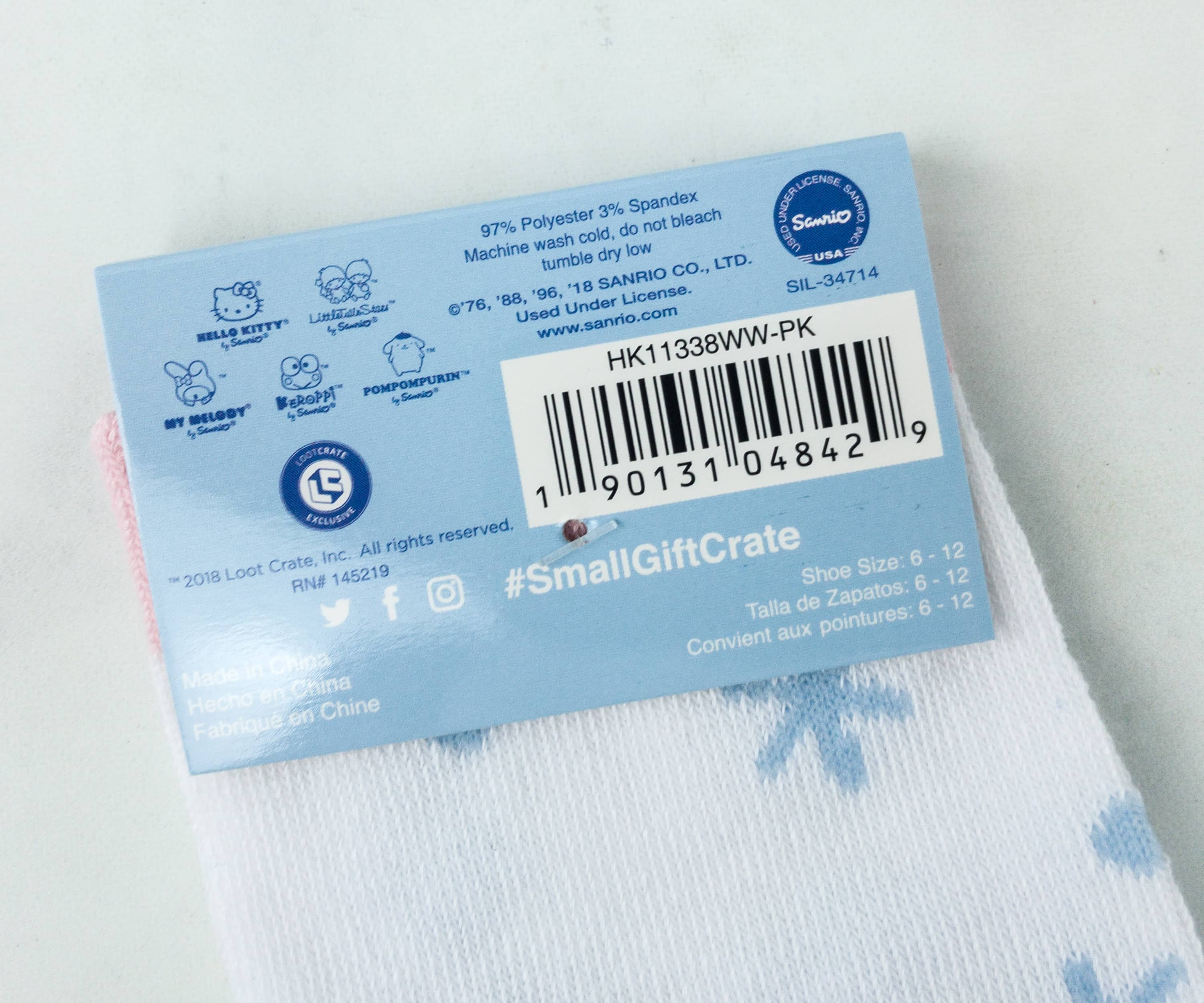 These socks are made of polyester and spandex. It's for shoe size 6 – 12.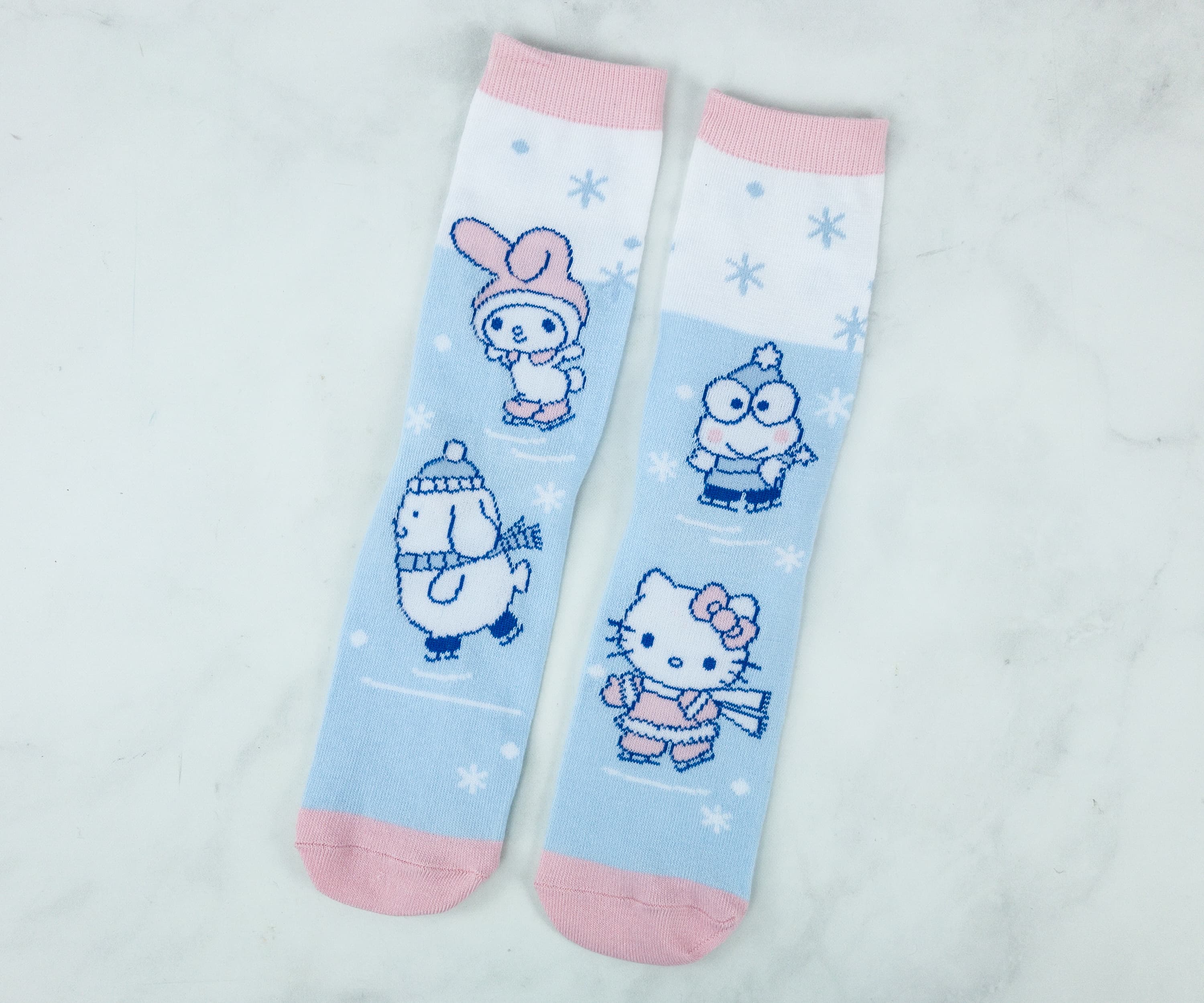 The pretty pair has My Melody, Pompompurin, Keroppi, and of course, Hello Kitty skating on ice!
The socks are so adorable, my feet loved them so much. The pastel colors are quite pleasing to the eyes too.
Multi-Character Embroidered Patch Pin Set. This embroidered pin set includes Hello Kitty and the Little Twin Stars, Kiki and Lala.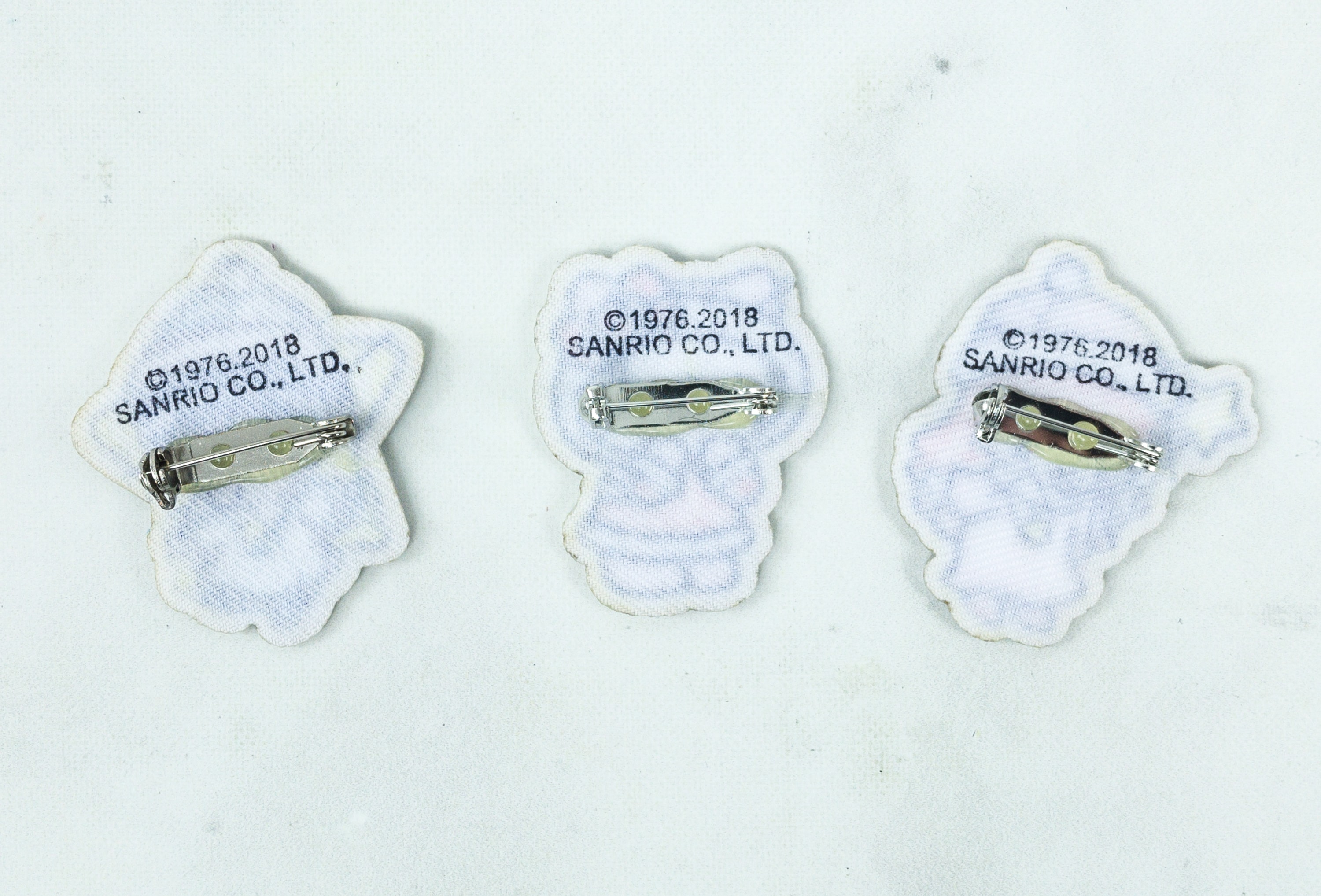 Each patch has a pin attached to the back, so you can put it wherever you like.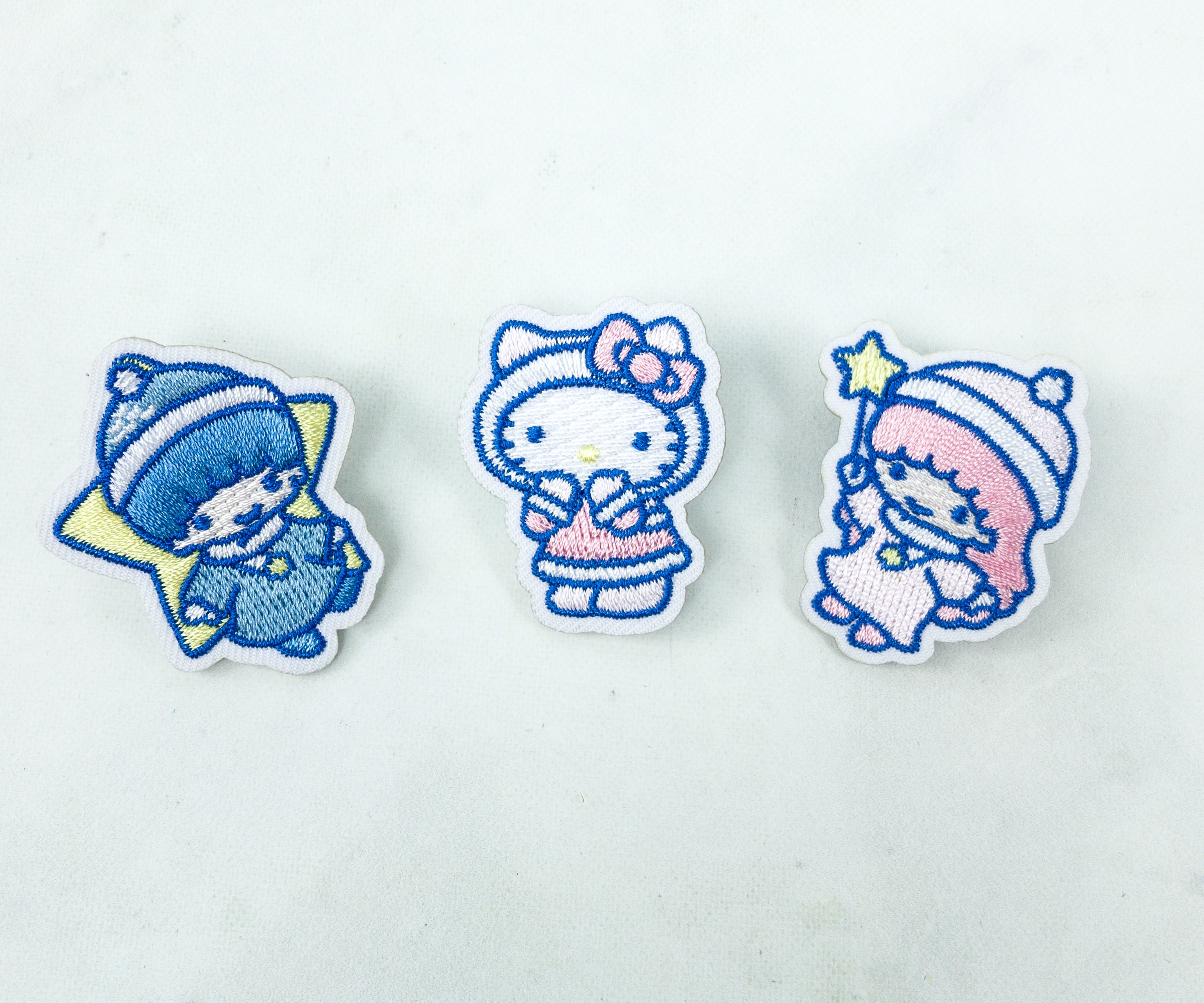 The details are so good. I like how Hello Kitty looked shy with her pose, so adorable!
Multi-Character Scarf. Another item to help me keep warm is this beautiful scarf that features Sanrio characters. It also follows the pastel color scheme of the rest of the box.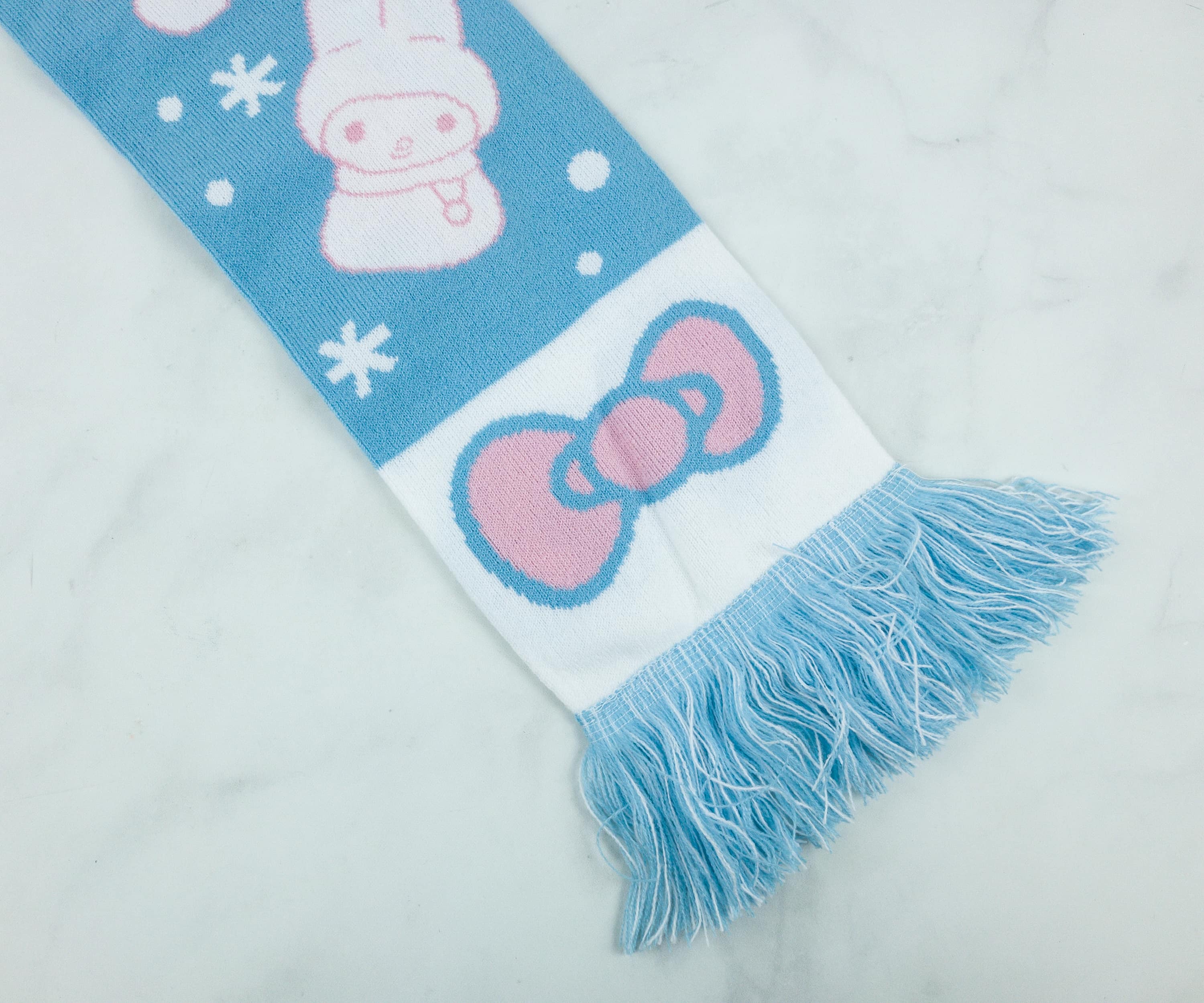 It even features Hello Kitty's ribbon and a fringed end.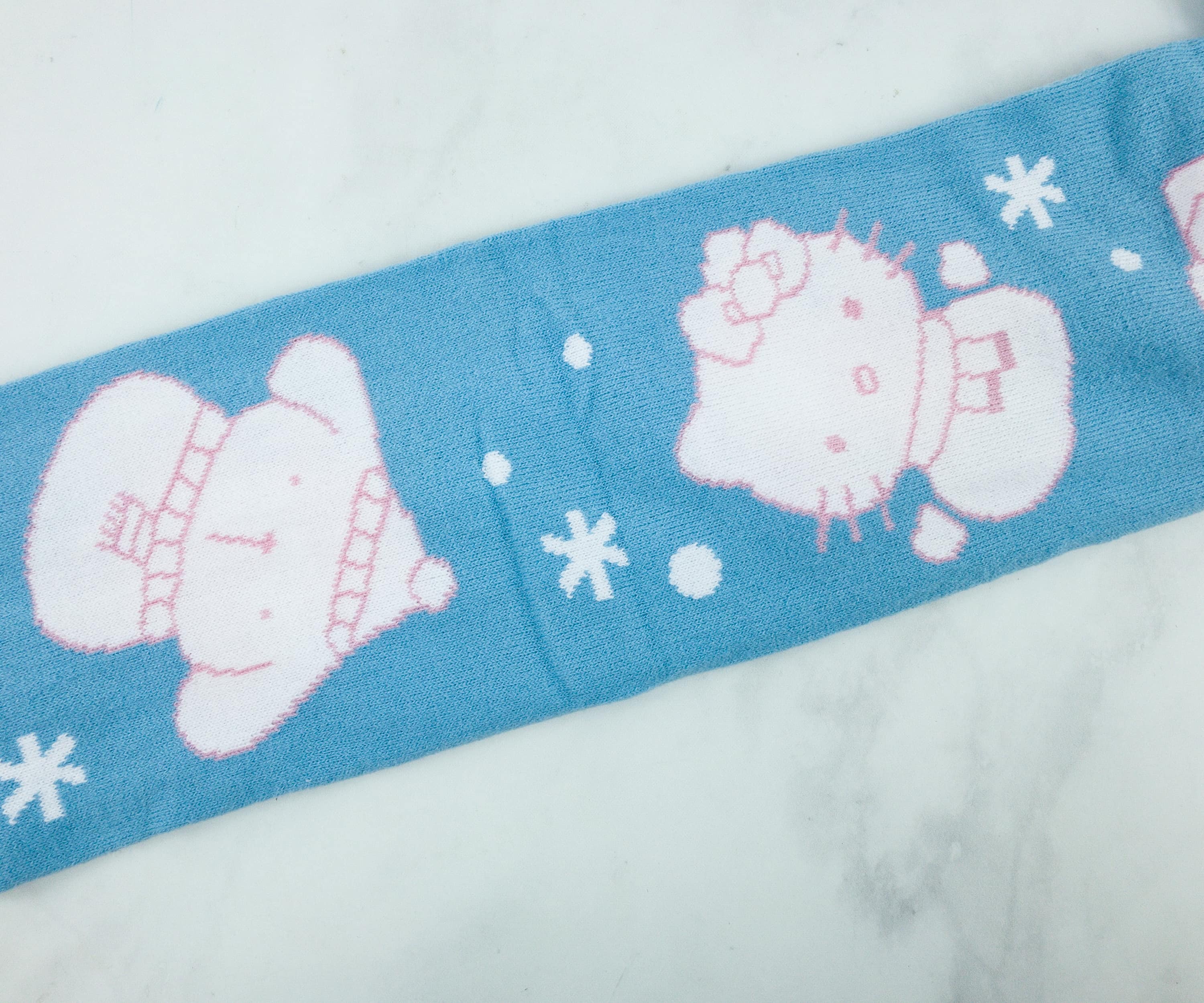 Each character was made to look like a snowman version, and I'm loving it!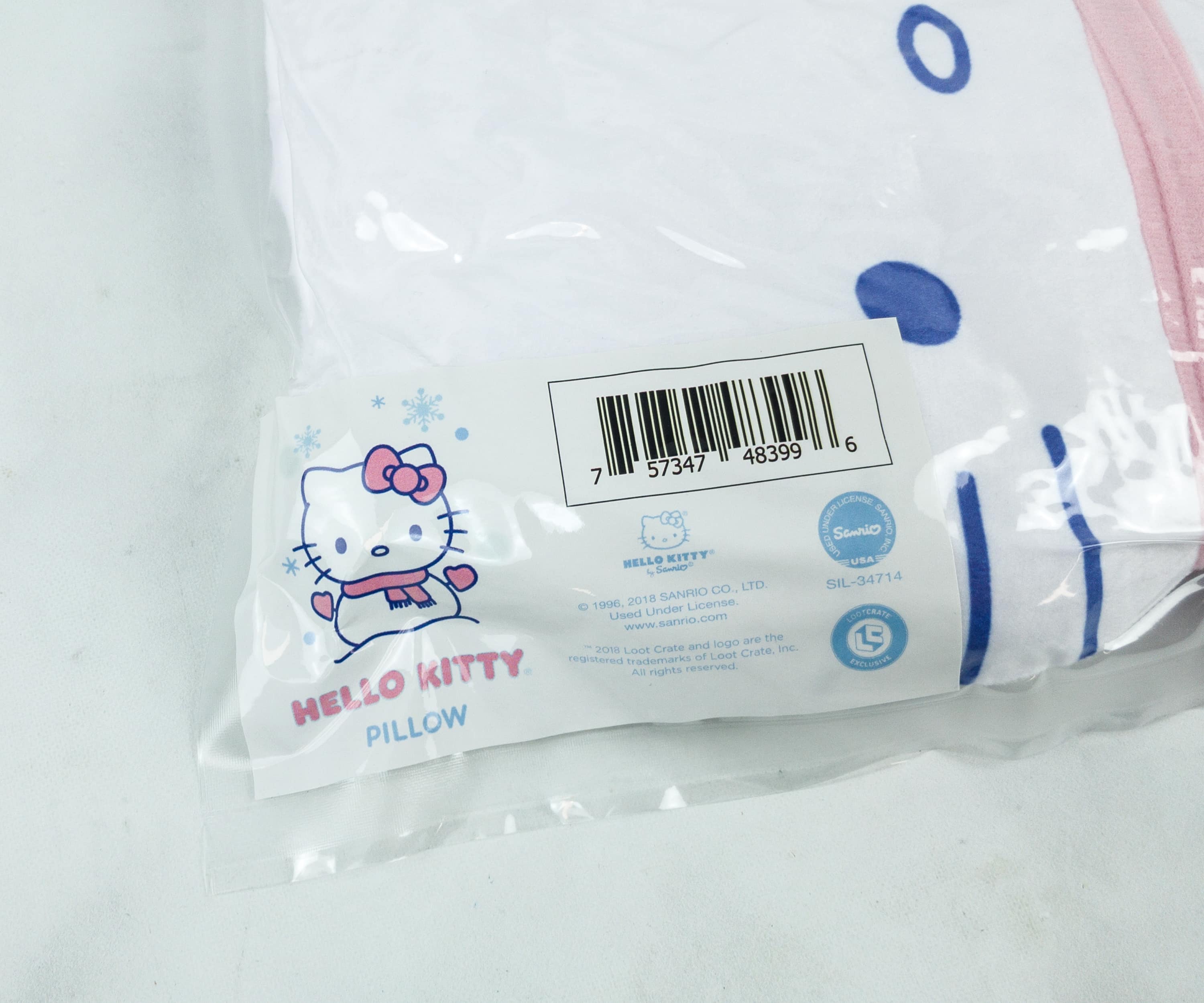 Hello Kitty Plush Toy Pillow. To keep me company during the cold nights, here's a Hello Kitty plush toy pillow!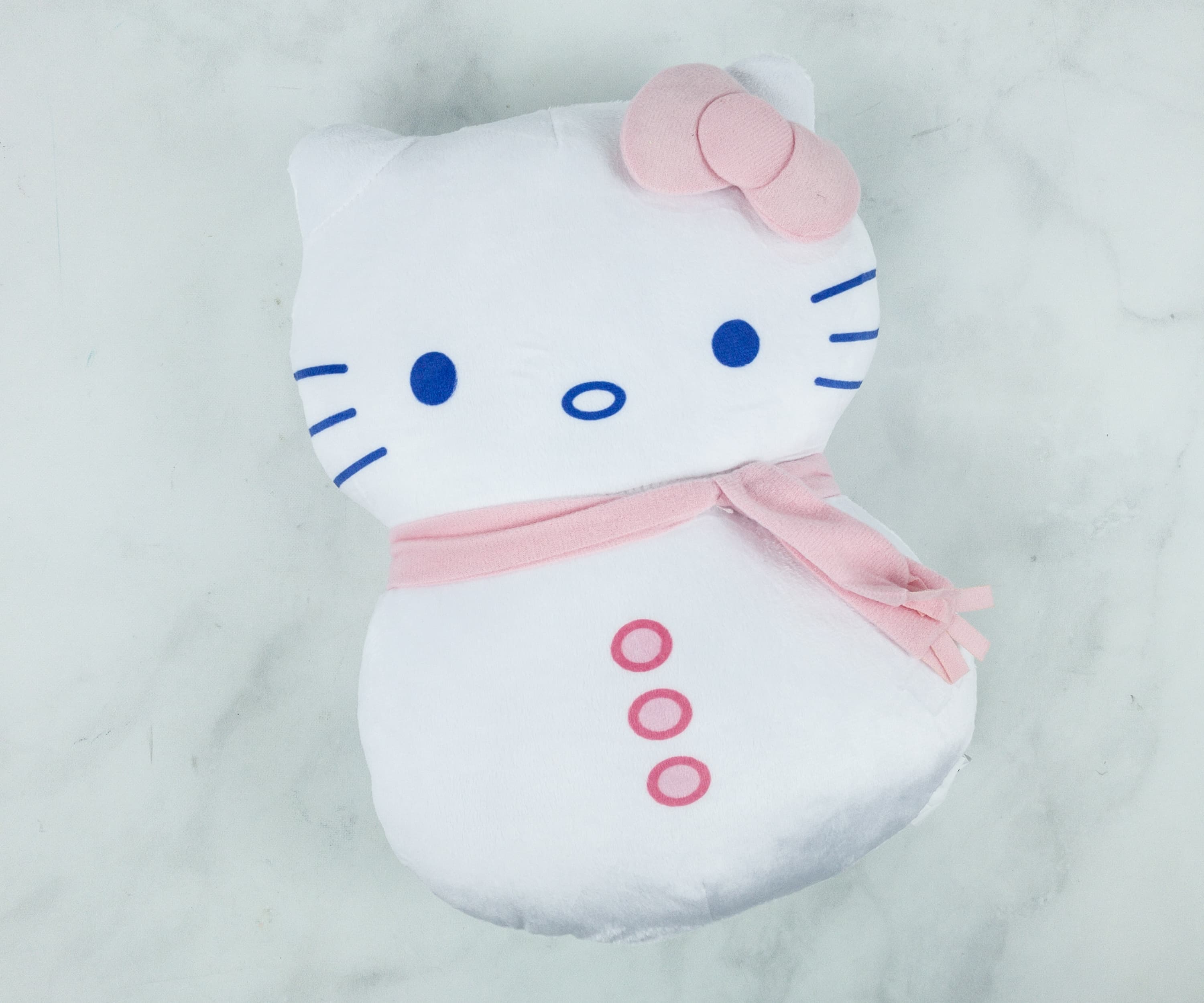 Again, Hello Kitty was designed like a snowman.
There's even a snowflake design on her back, and she's wearing a pink scarf too!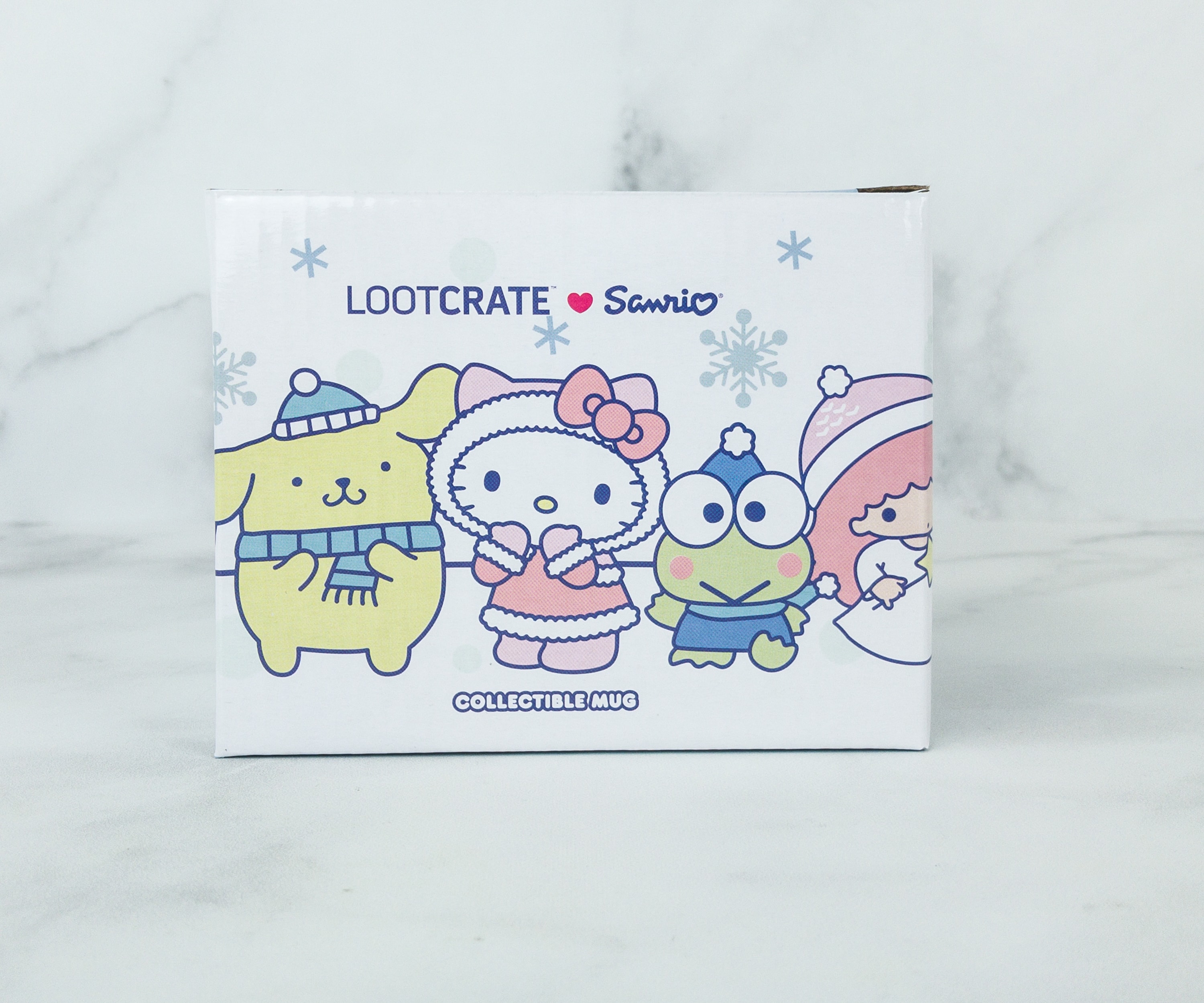 Multi-Character Mug. The mug came in a cute, giftable bag.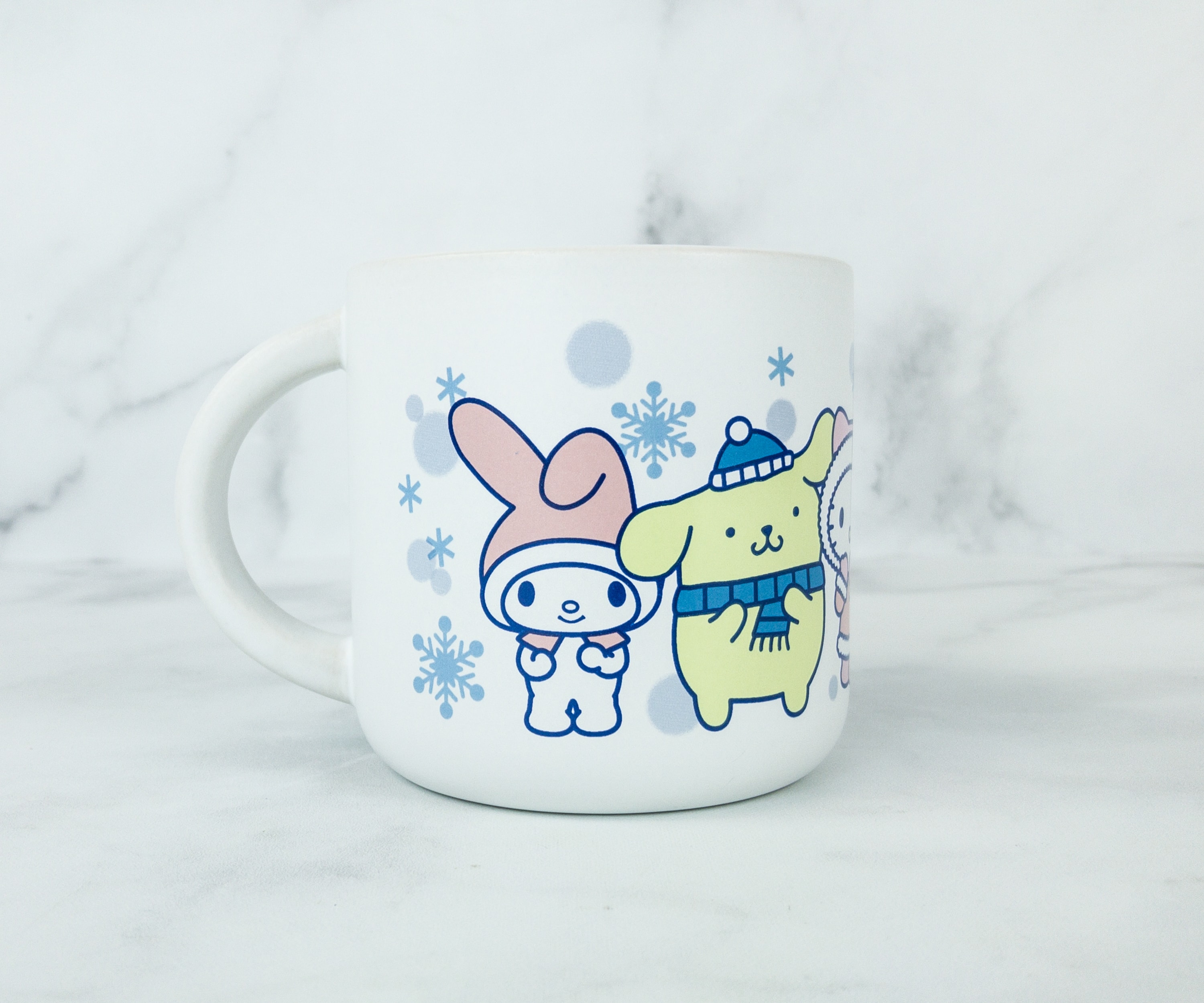 The mug also has the same design with what's on the box. There's My Melody and Pompompurin…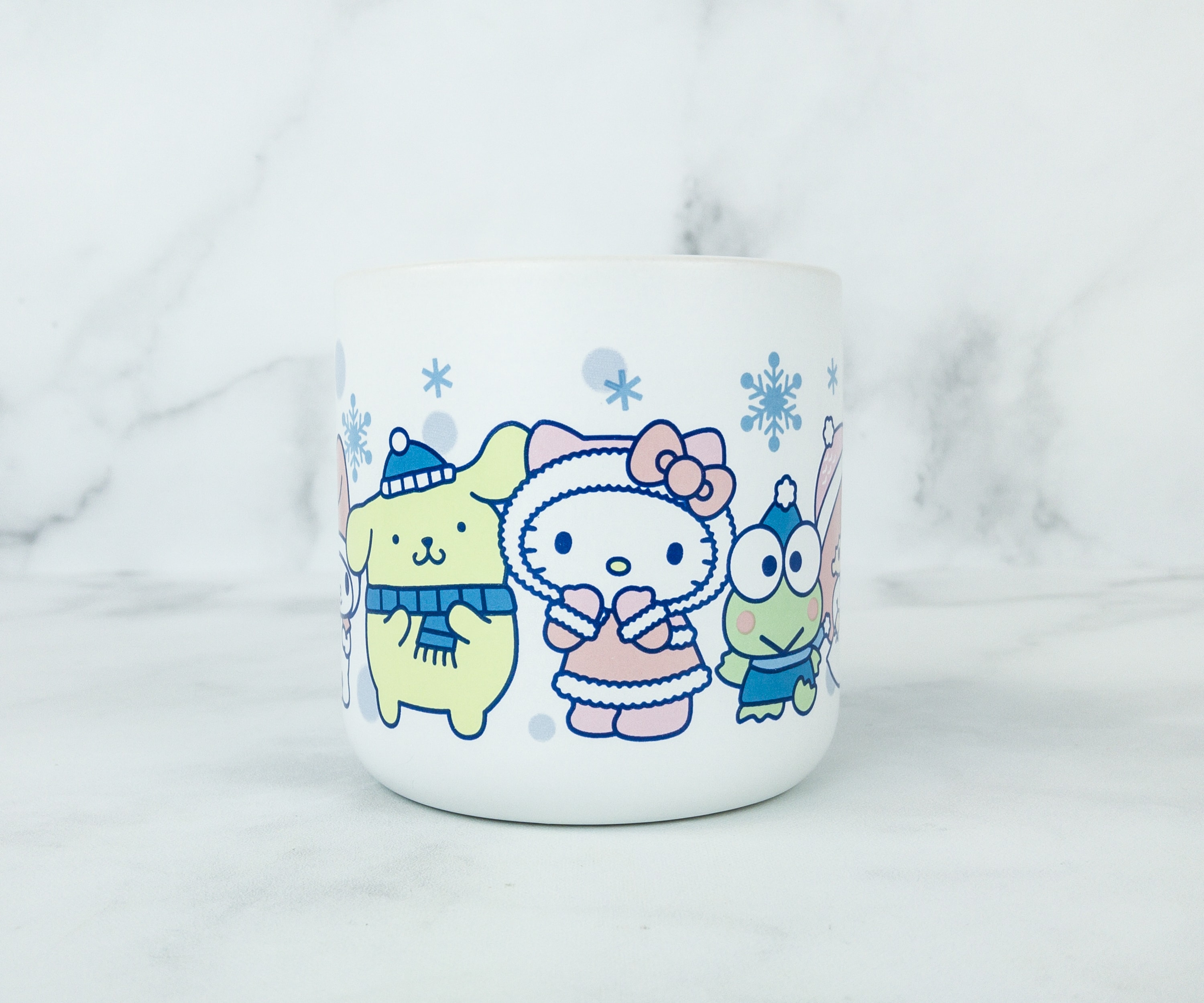 …as well as Hello Kitty and Kerokerokeroppi.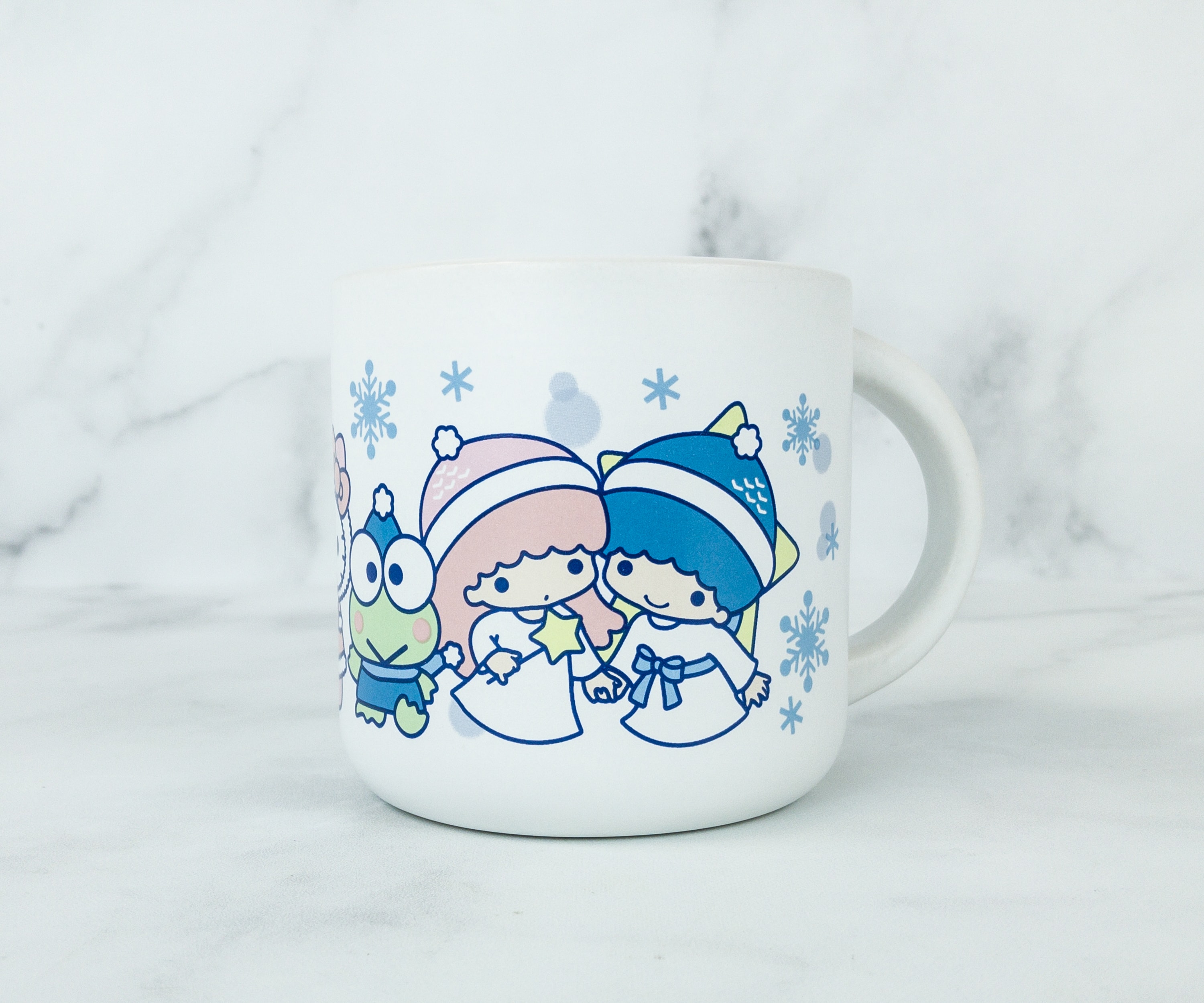 There's also Kiki and Lala enjoying their little stint on this lovely mug that I am definitely going to use!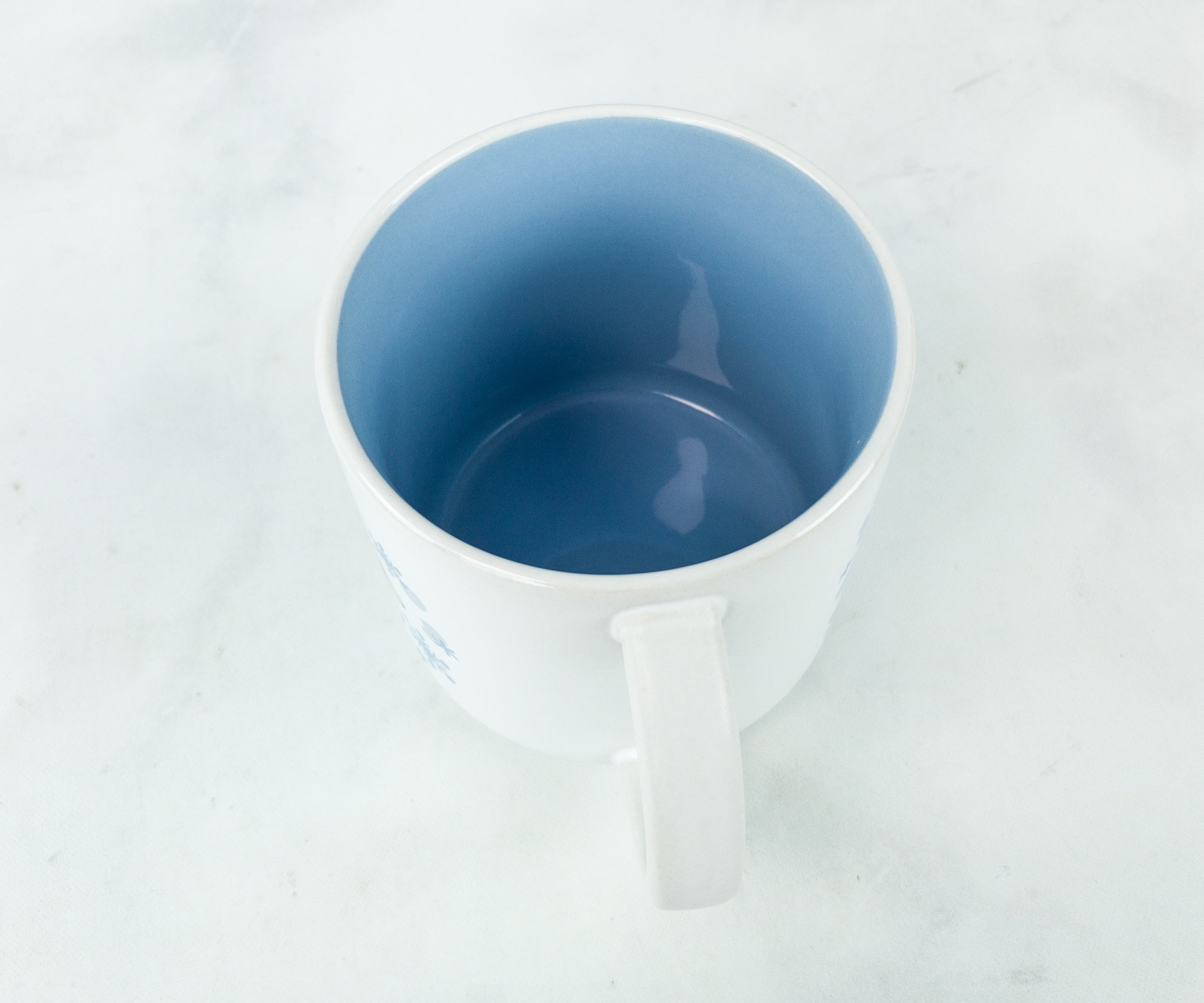 The inside of the ceramic mug comes in a beautiful powder blue color, and the color is perfect for the season!
It's another cuteness overload from Sanrio Small Gift Crate! The Winter-themed items are all gorgeous and I can't help but be too excited to use them. I love the scarf, the socks, and the mug, as they'll aid me in keeping myself warm this season. Everything is adorable and my heart is so happy seeing the cutest goodies that only this box can send me. This is the perfect box for Sanrio item collector, as it contains licensed Sanrio goods that you can't find anywhere else! I'm really loving how cohesively everything is designed in the past couple boxes, too!
What did you think of the Winter 2018 Sanrio Small Gift Crate?
Visit Hello Kitty and Friends to subscribe or find out more!