Rockets of Awesome is a quarterly clothing and accessories personal styling subscription box for kids. Each season, you'll get a box filled with high-quality, stylish and comfy clothes. There's no styling fee – just pay for what you'd like to keep and return the rest.
Boxes are available for both boys and girls. In every box, you'll get 8-12 pieces, all from the Rockets of Awesome brand.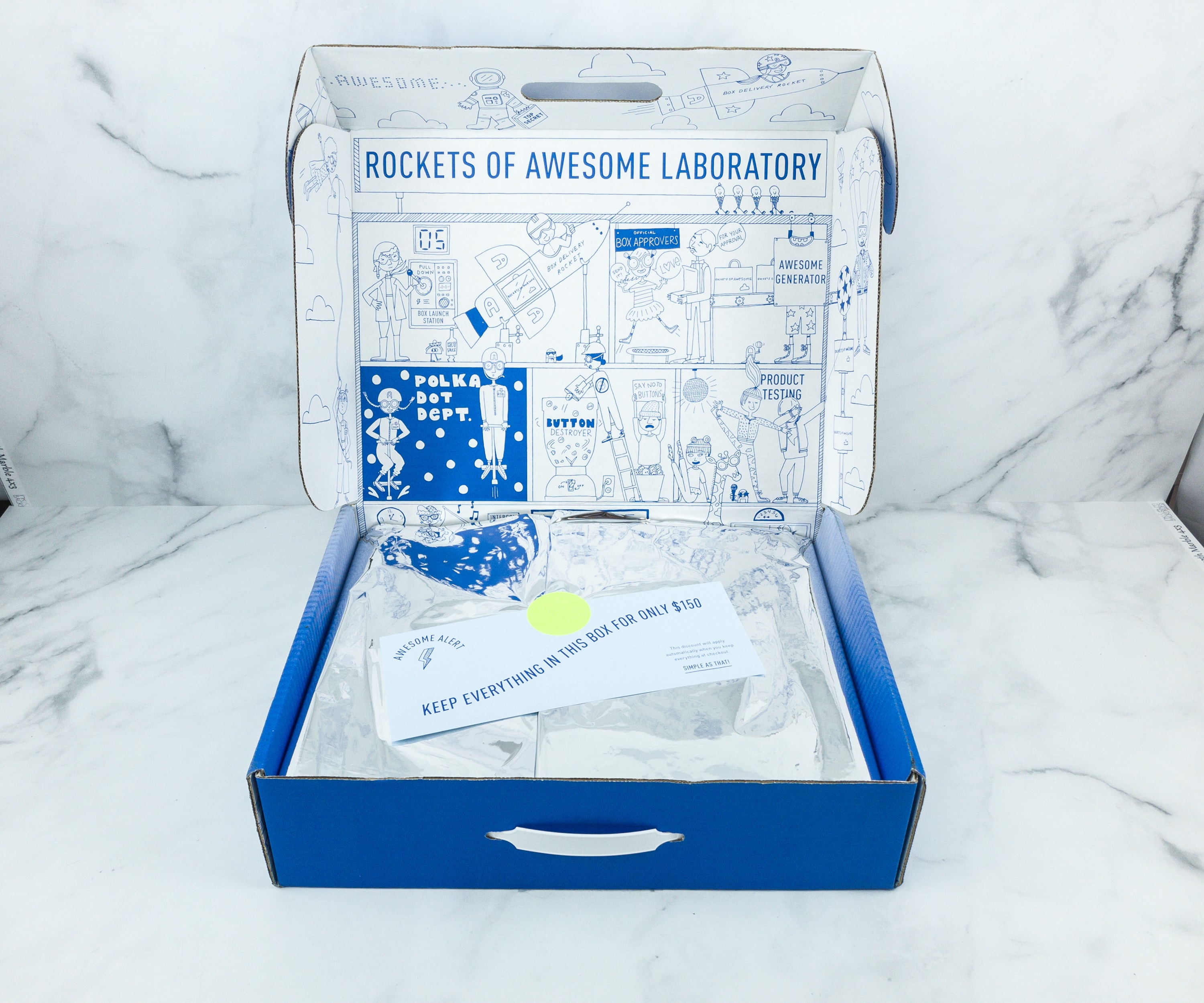 Keep everything in the box for only $150! Discount applies automatically when you keep everything at checkout.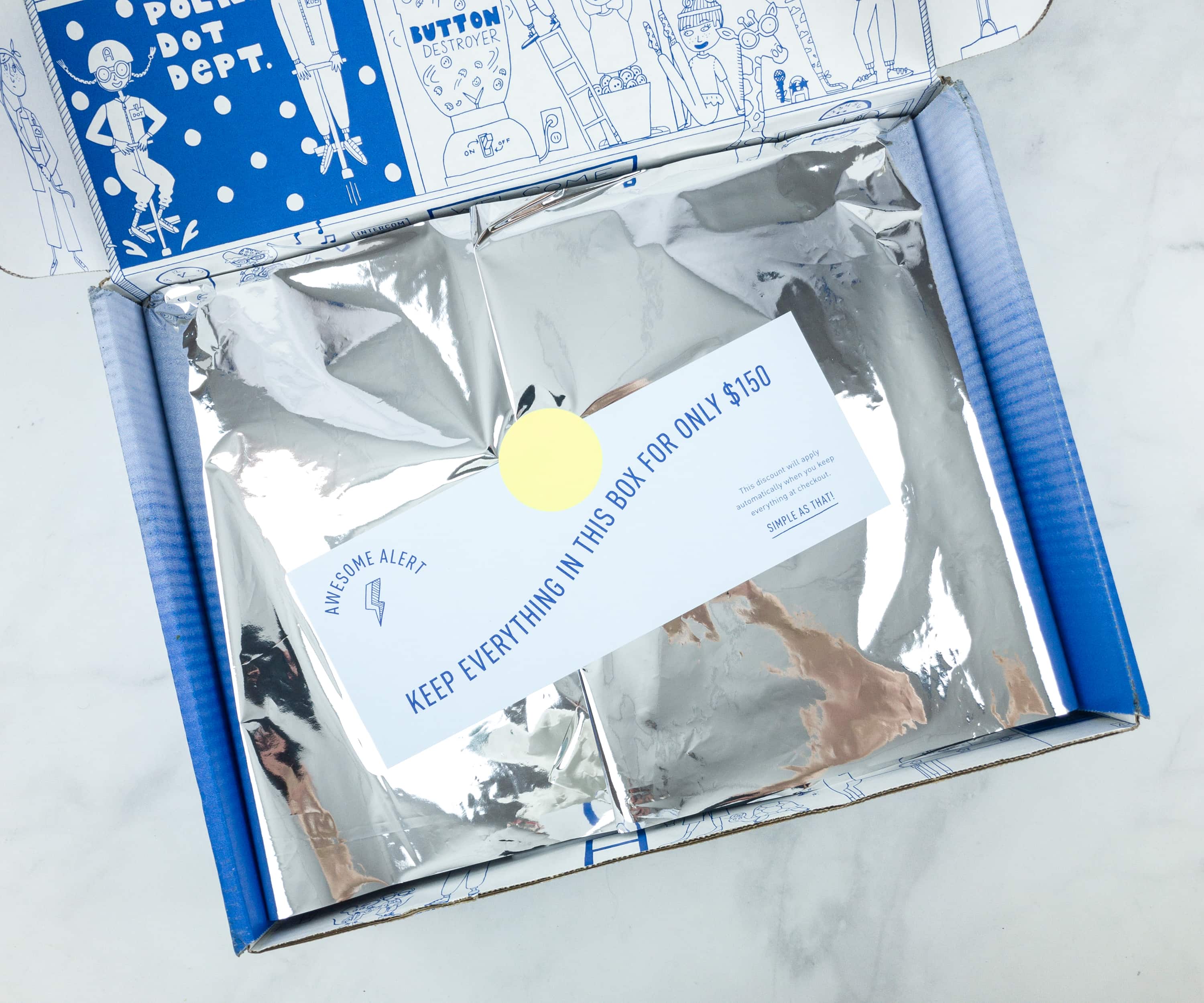 All the items inside the box are carefully wrapped. My son felt that it was sent from outer space because of the silver wrapper. I love the idea too!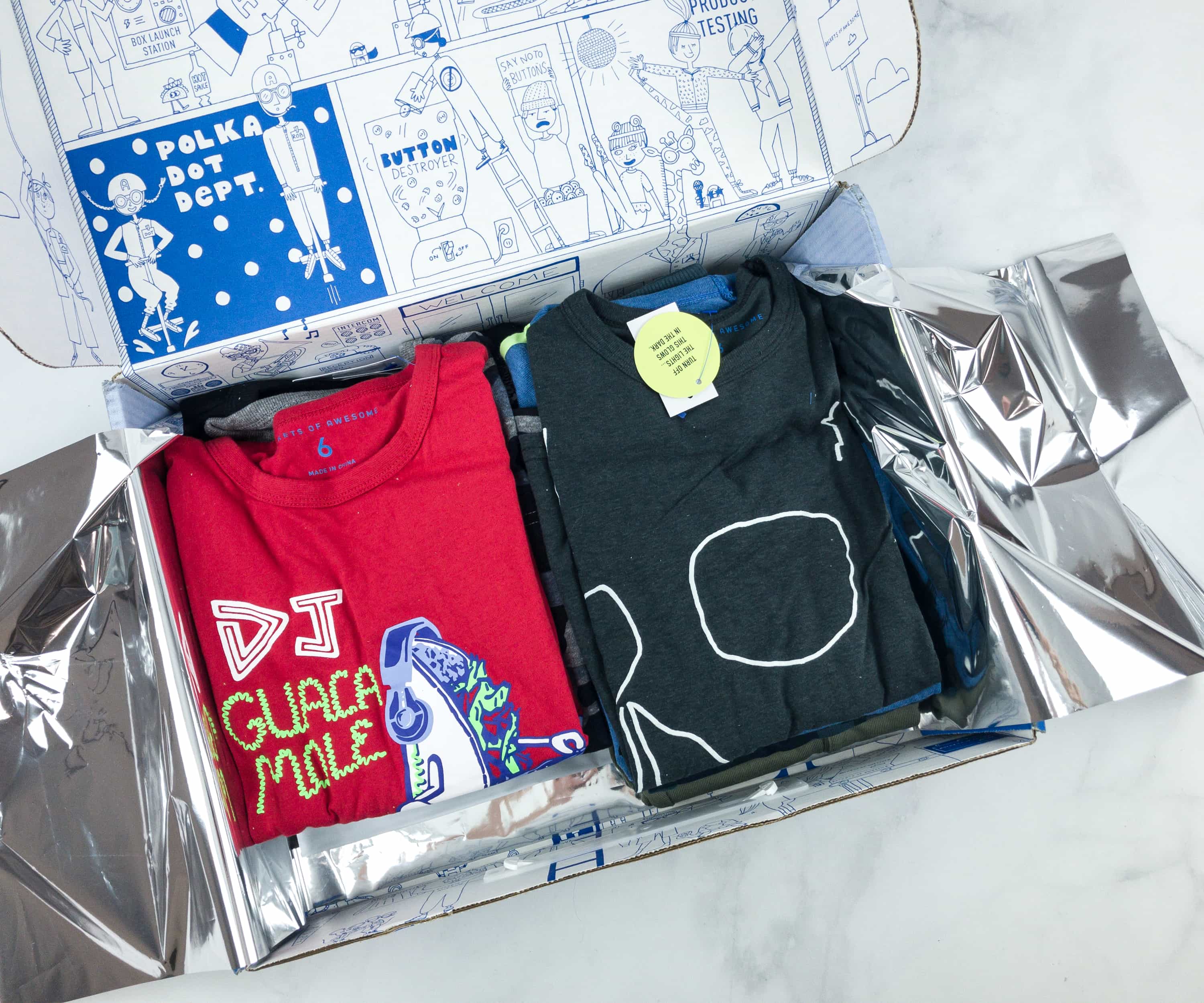 When you sign up, you'll answer a quick and easy quiz to help set your style preferences for your child. The box is filled with awesome clothes to the brim!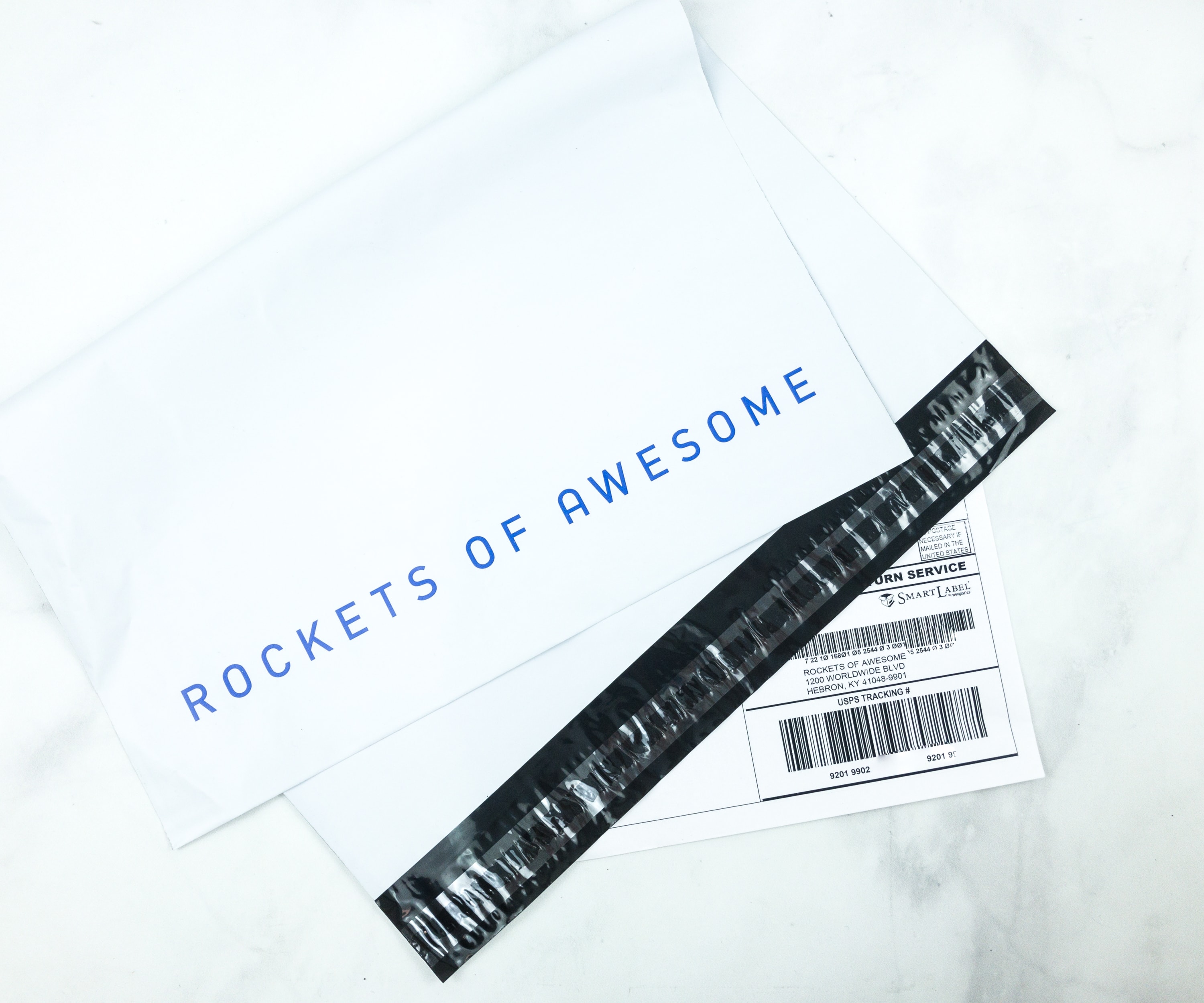 There is a return envelope already included in this package so that it will be easier to return the items you don't want.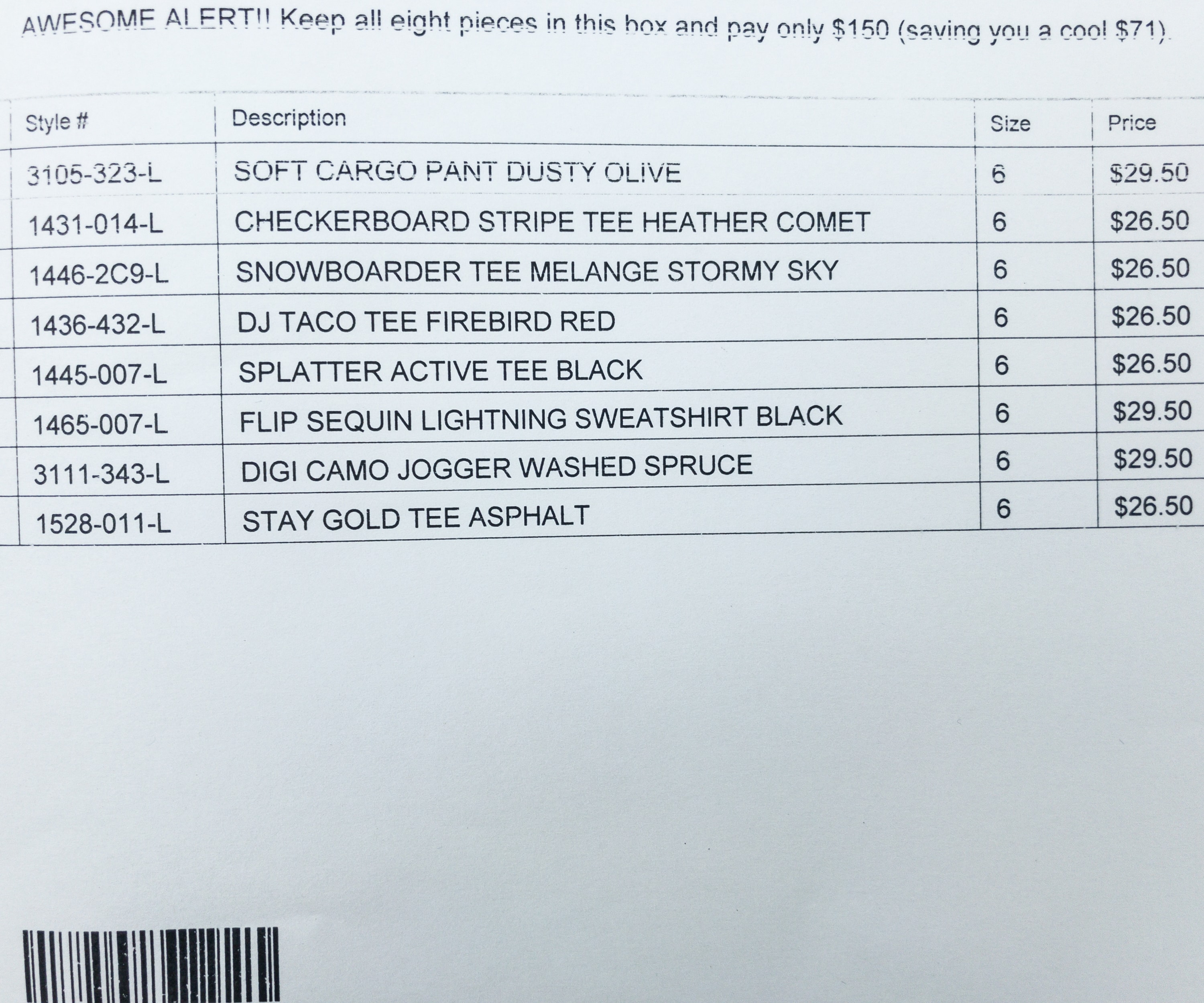 An information sheet with the list of items and retail prices are also included inside the box but the website will have all the details on your items. The price is what you'll pay individually; if you keep the entire box you'll pay $150 for everything.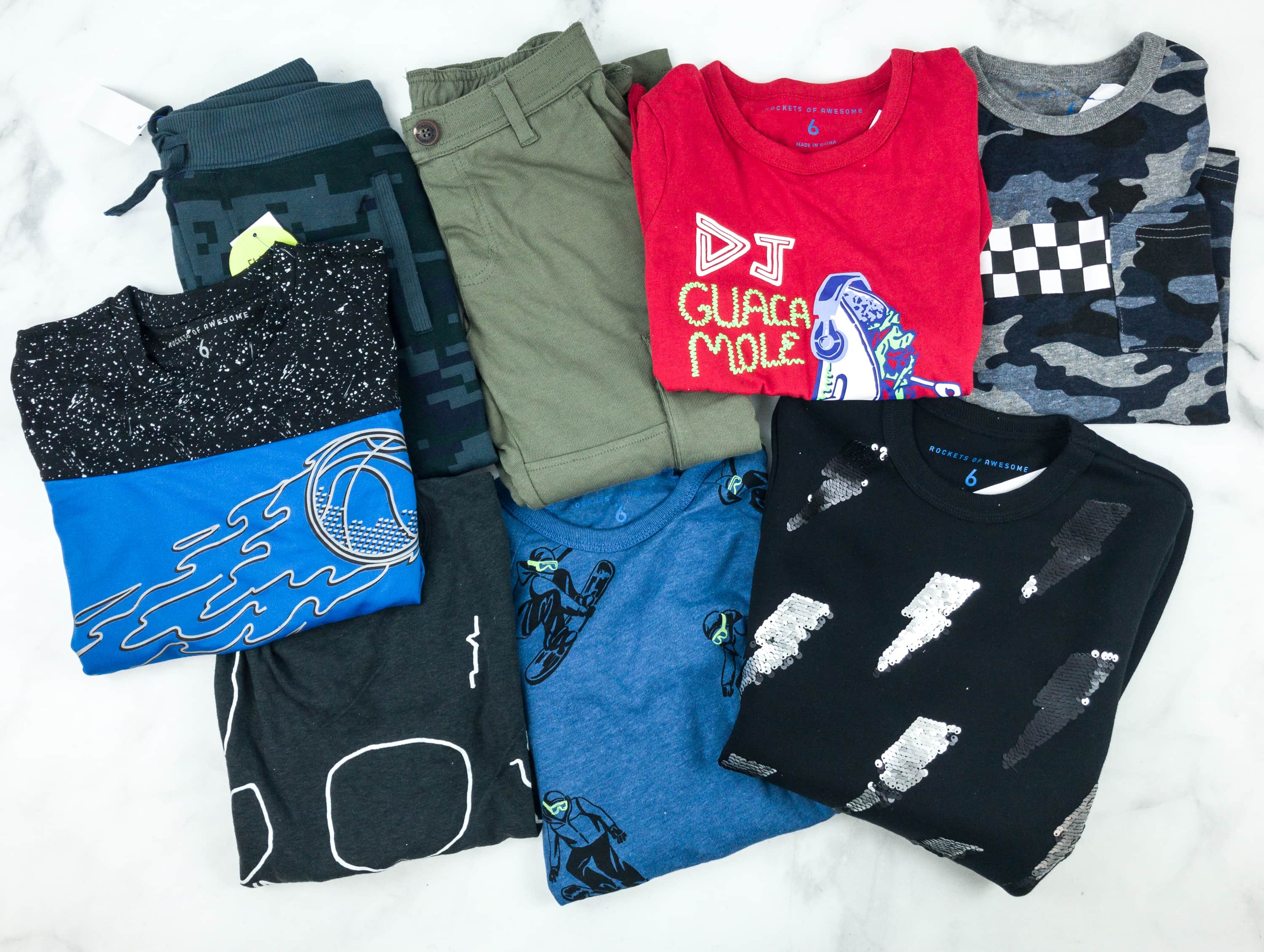 Everything in my Winter 2018 Rockets of Awesome Boys box!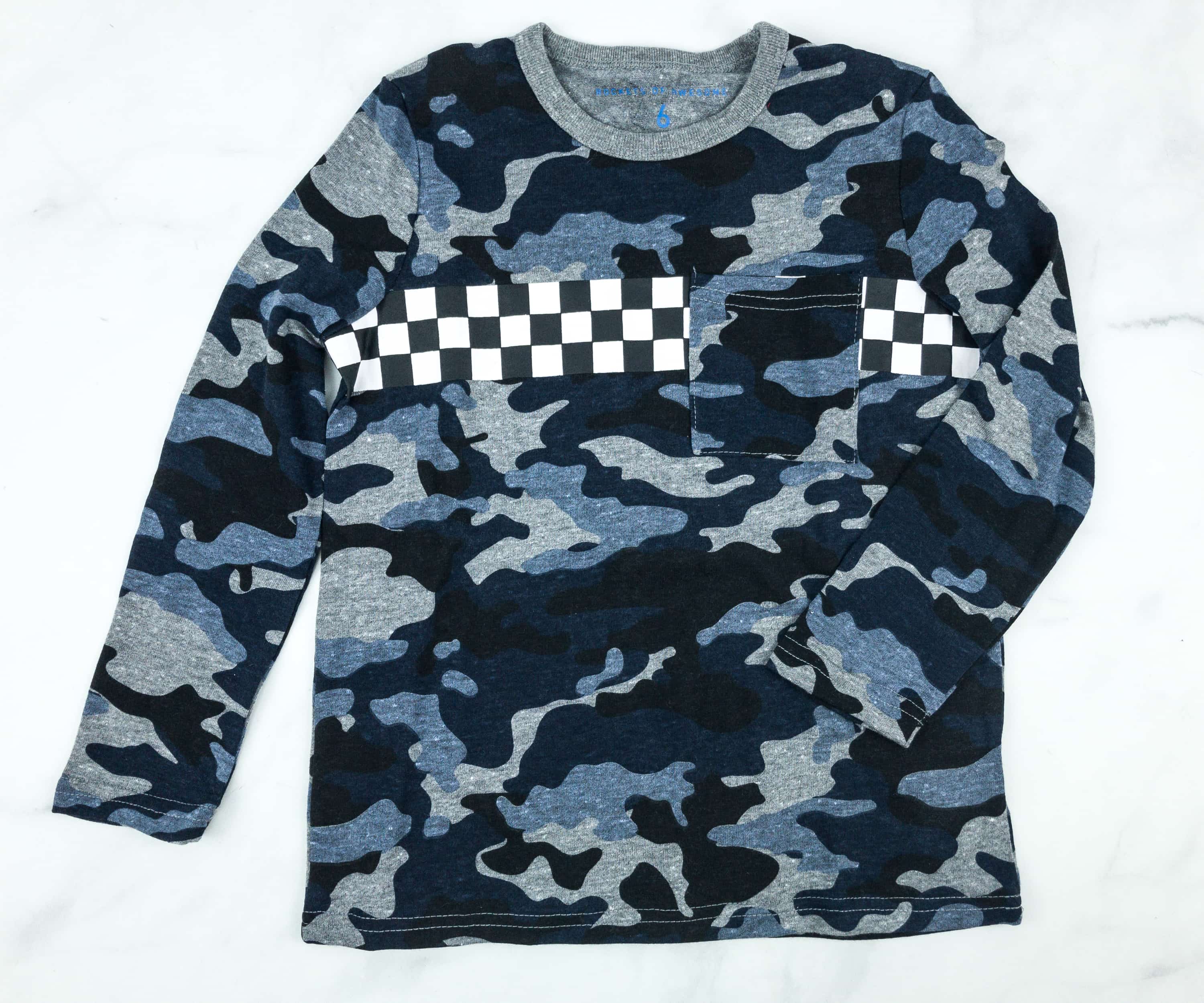 Checkerboard Striped Tee. It's a long-sleeved camouflaged top with a checkerboard design on the chest and a pocket.
Digi Camo Jogger Washed Spruce ($29.50) There's also a camouflage jogger pant to pair with the long sleeved top. It has a drawstring waist that is easy to adjust.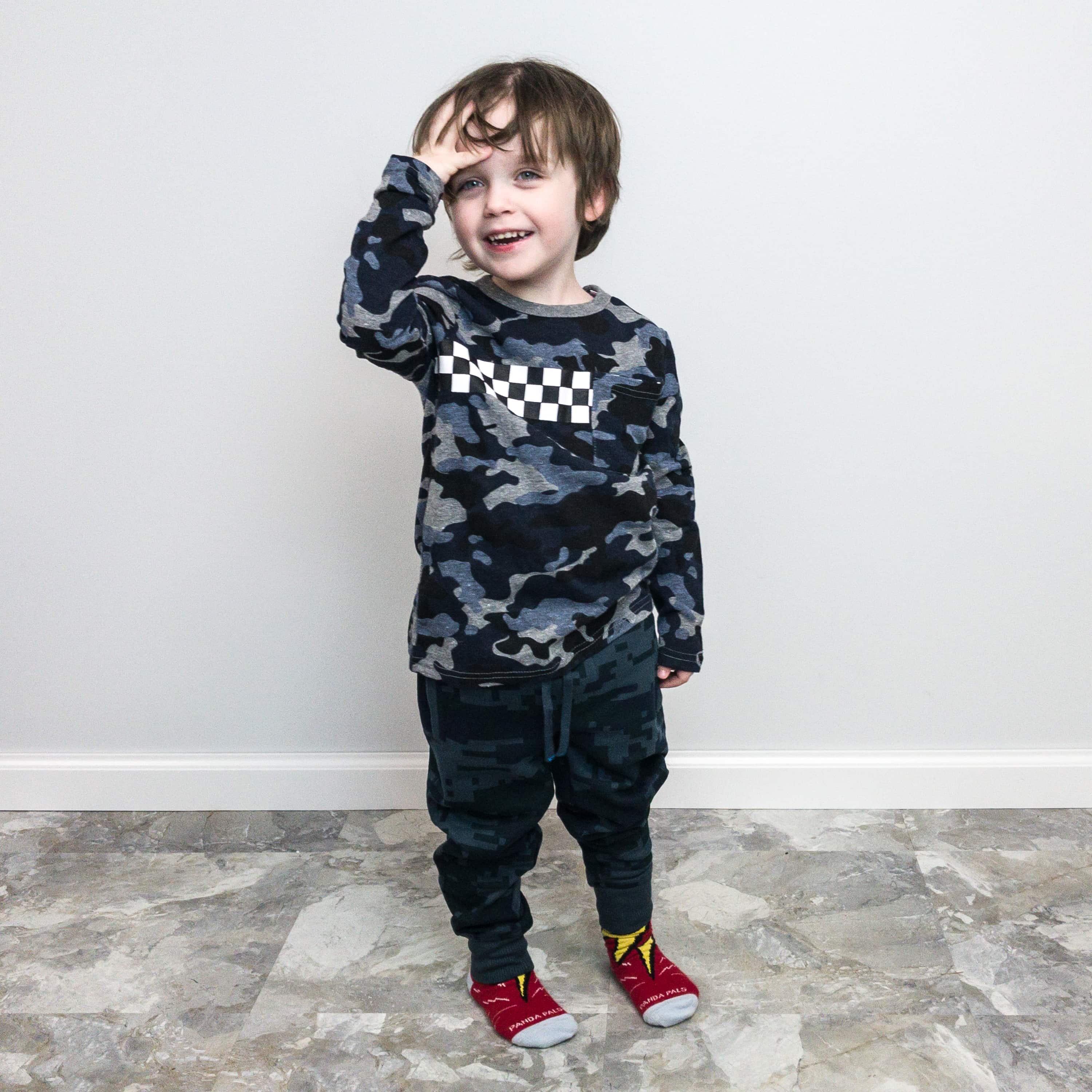 The pants are a bit long on my son, but other than that, he loves this comfy outfit!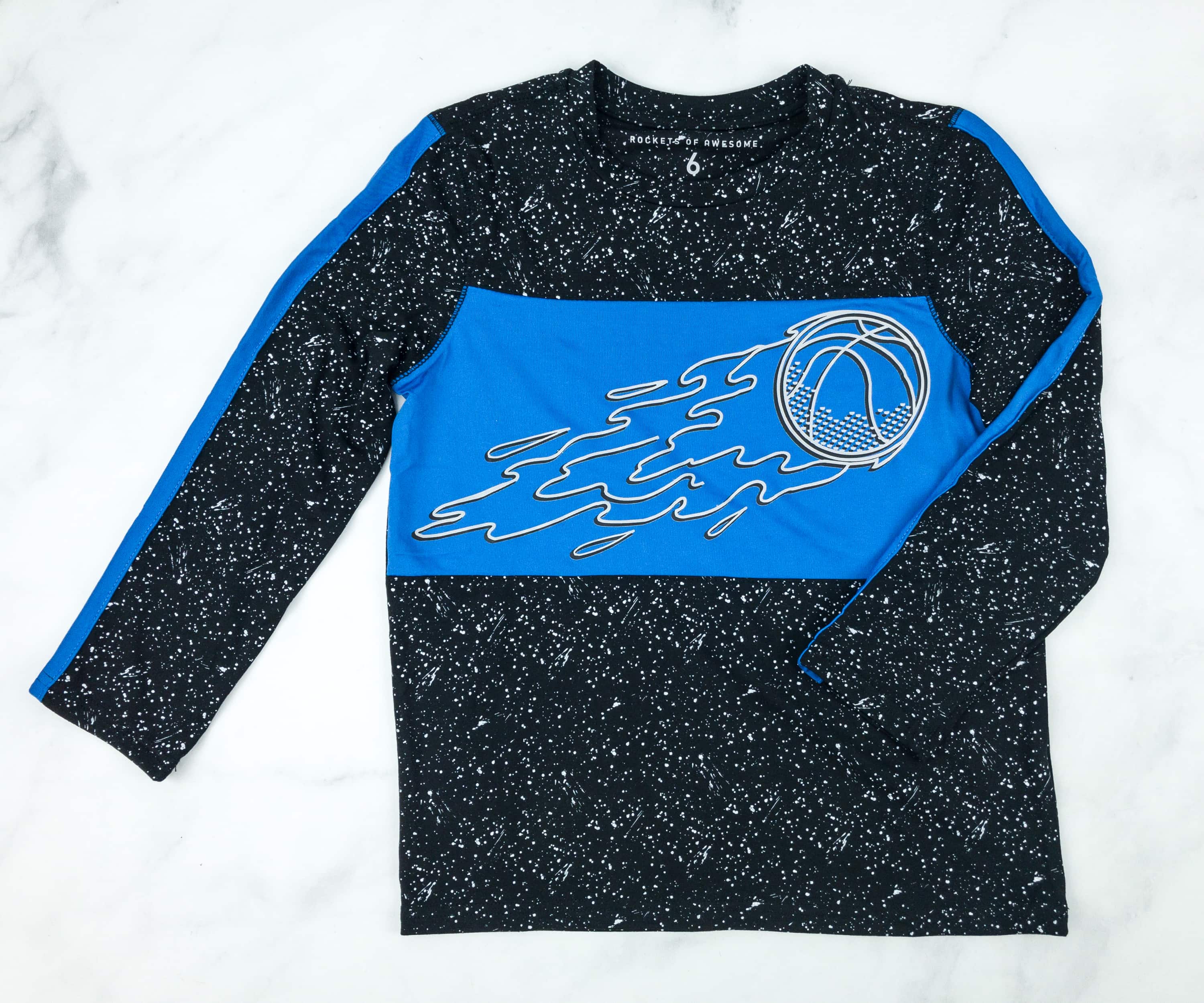 Splatter Active Tee Black ($26.50) Here's another pullover top that looks great! The splatter effect on the entire shirt, plus the graphics on the chest area complement one another. There are also blue lines that add a pop of color.
Across the chest is a basketball-inspired illustration.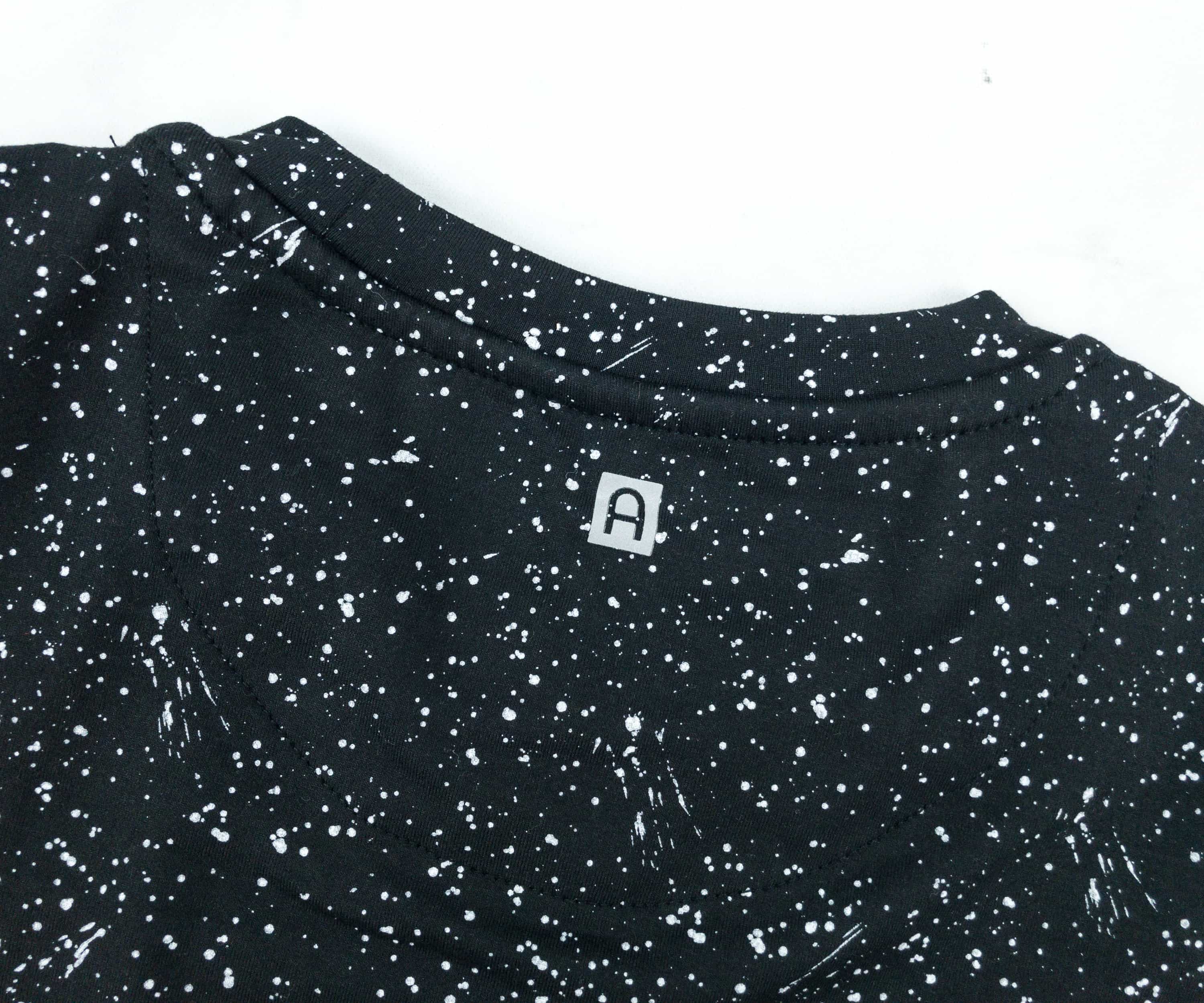 Even the back of the pullover features a white splatter design.
We paired the splatter tee with the camo jogger pants, and it looked good. My son liked it as well.
Stay Gold Tee Asphalt ($26.50) It's a round-neck pullover in black, featuring a unique skull design in front.

The gold tooth is prominent on the skull, and there's also a text below that says "STAY GOLD"!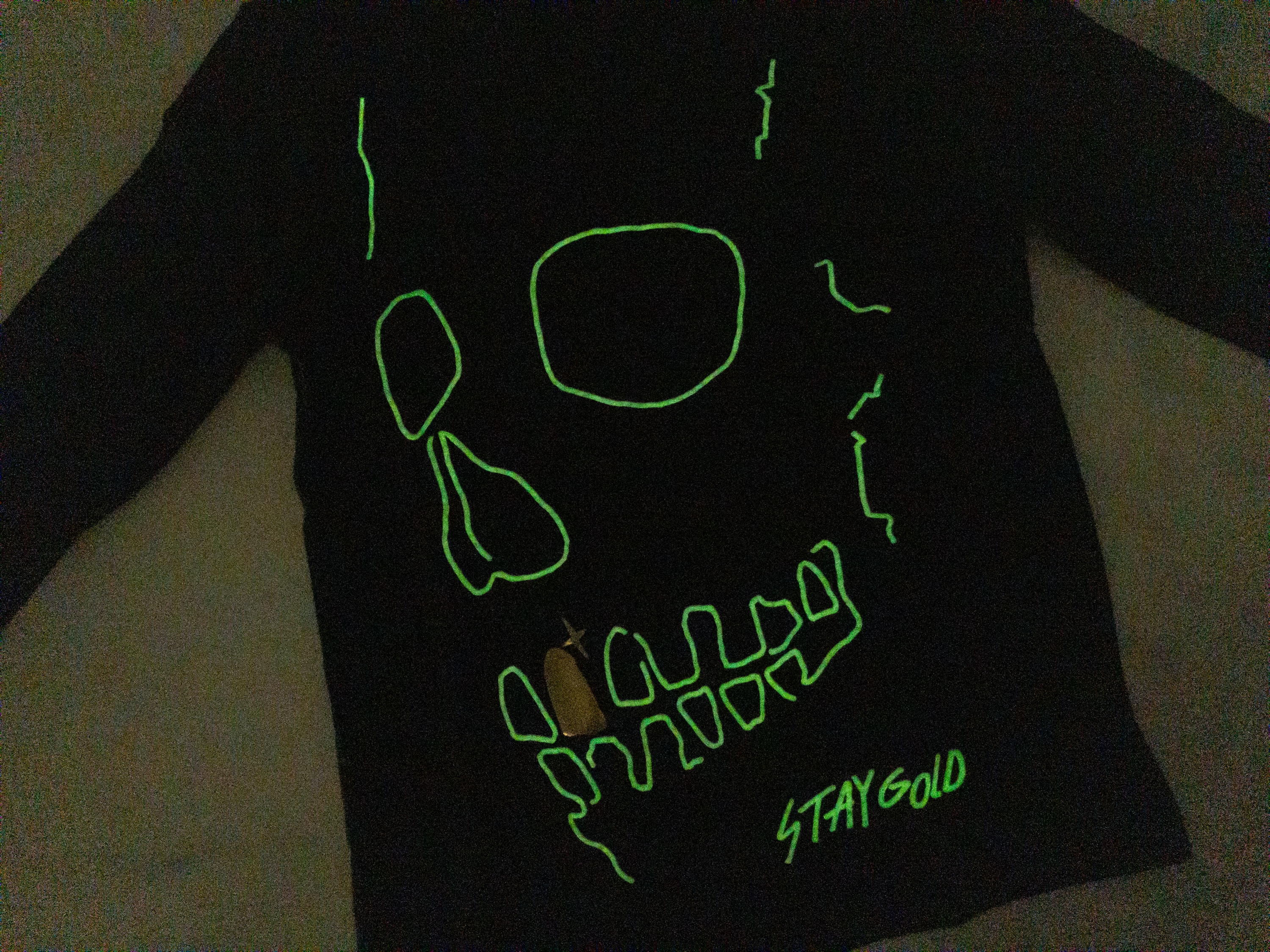 The best part of the design is that it glows in the dark. My son was excited to find out about this. It's his new favorite top.

I like the way the shirt looked on him as it fits him well. It's not restrictive to his movements and the long sleeves keep him warm.
Flip Sequin Lightning Sweatshirt Black ($29.50) The lightning bolt design on this black sweatshirt are made with sequins.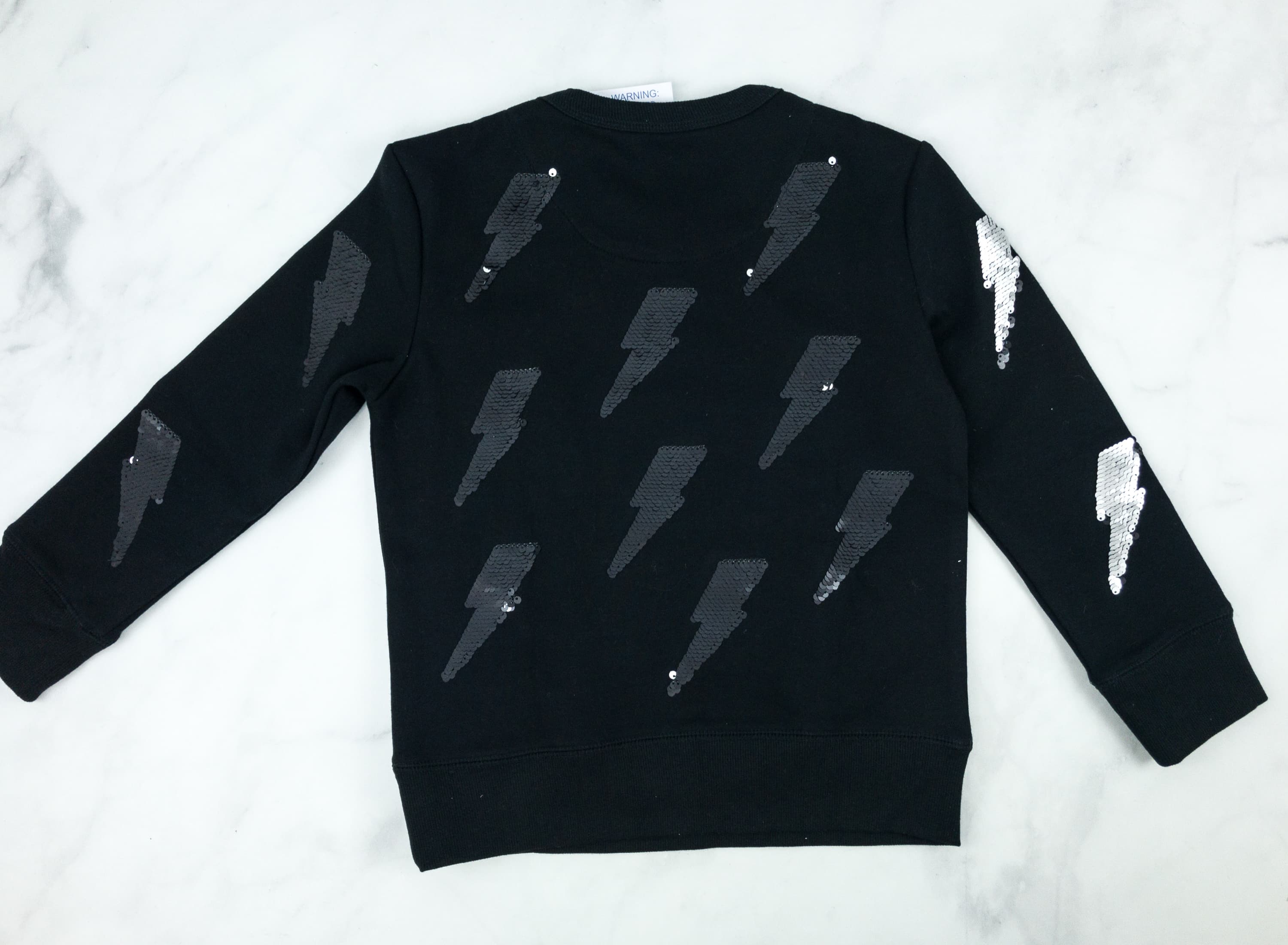 The lightning bolt design is also present at the back.

Although the shirt is a bit long on my son, we can simply fold or push back the sleeves when needed.
Since the lightning bolts are made with flip sequins, the colors can change when you swipe on it, just like in the photo.

Isn't it awesome? I like the fact that the sequins make this shirt appear like it has its own interactive graphics when worn because the sequins can flip. It's amazing!

Soft Cargo Pant Dusty Olive ($29.50) Bottoms like these are definitely a keeper since it's a pant with many pockets. The dusty olive color is cool on the eyes and can be easily paired with various tops as well.
There two extra pockets are big and they're located near the knees.
DJ Taco Tee Firebird Red ($26.50) Finally, a bright colored long-sleeved tee. There's DJ Guacamole busting some music too!

Whoever thought up this design is clever. My son loves this taco DJ.

Even the sleeve has a taco on it.

My little man looks fashionable in his new top plus his cargo pants. Pair this with sturdy shoes and you'll be good to go for a casual day out. YUM!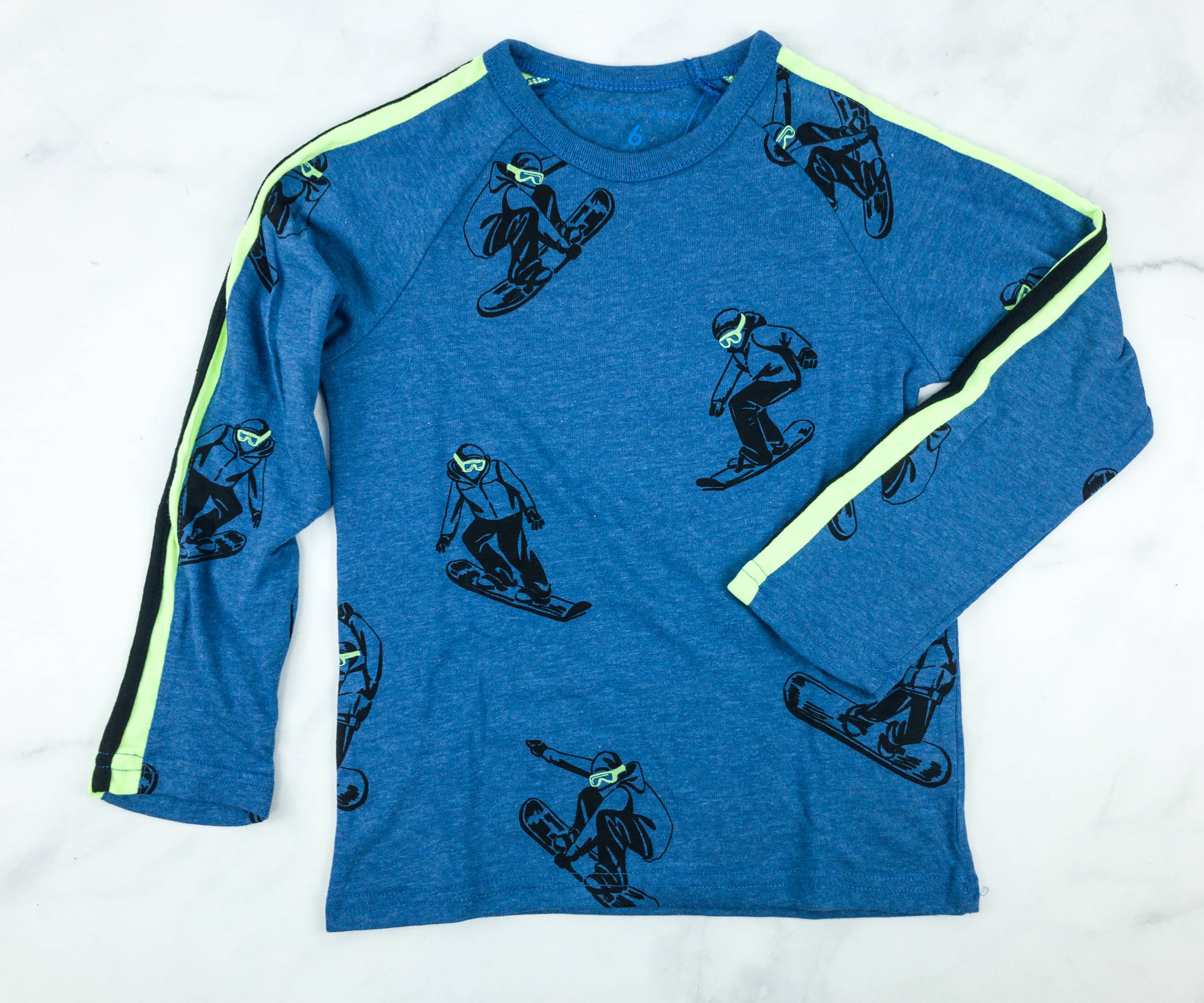 Snowboarder Tee Melange Stormy Sky ($26.50) Here's another long-sleeved top that my son loved because of the snowboarders printed all over it. The black and white stripes running from the shoulders to the end of the sleeve help break the monotony of the color too.

The stripes are nicely done. They complement the blue background.

It's a good thing that we got the cargo pants in this box because we can mix it with the rest of the tops. Blue and brown look adorable on him.

I prefer round necked tops for my baby because they're comfy and easy to wear.
It's hard to decide which among the outfits is my favorite because everything looked amazing on my son. There are two pants and six tops, all of which are high-quality and comfortable to wear. The clothes came just at the right time when my son needed a quick upgrade on his winter wardrobe. Rockets of Awesome is such an easy peasy way to pick new clothes for my kids. Since it's a quarterly box, they always send season appropriate stuff too! It's really a win overall! My only complaint is that the box preview window is so short – less than 2 days. You really have to be on top of it!
What do you think of this quarter's Rockets of Awesome Boys box?