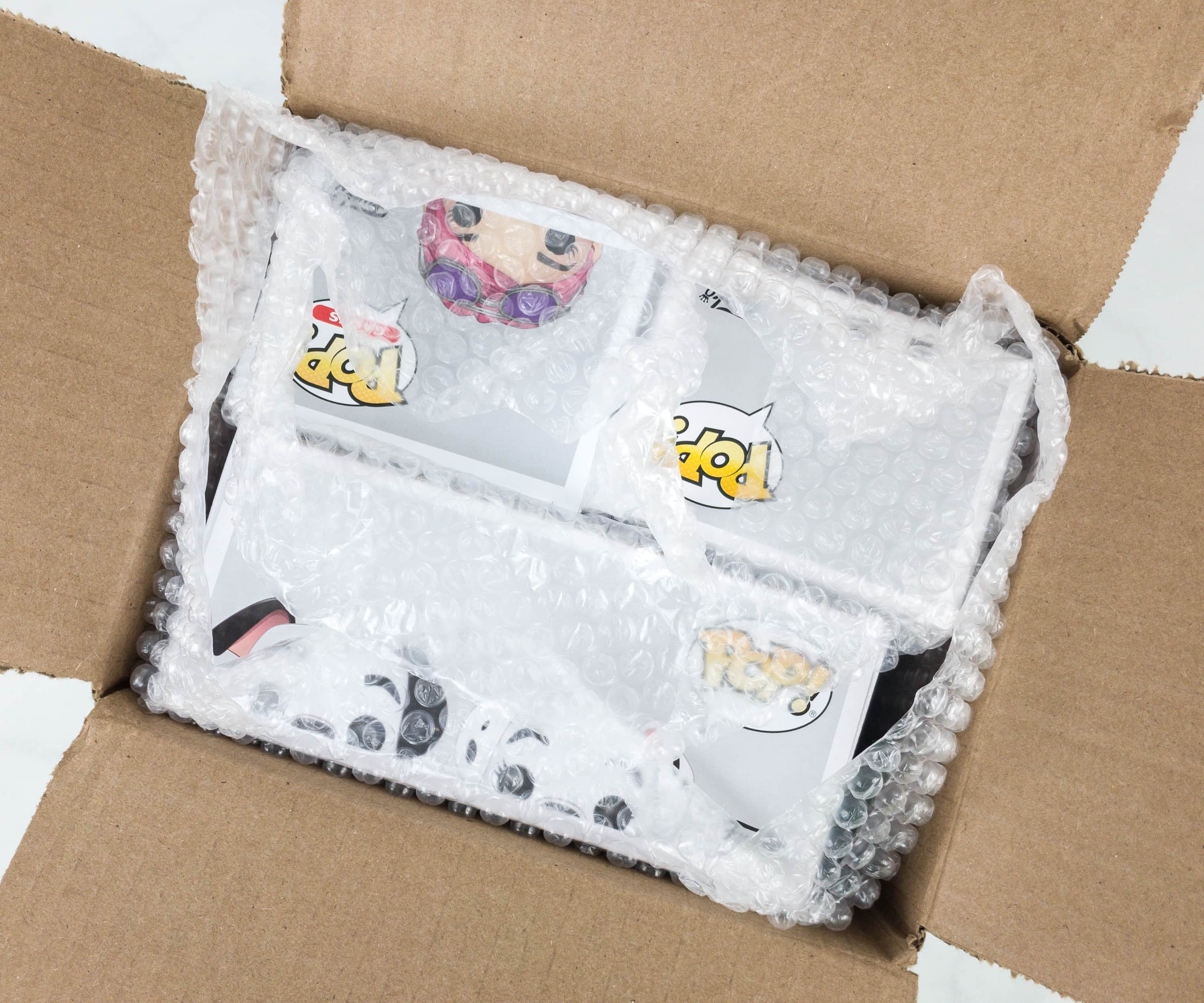 Pop In A Box is a monthly Funko POP! vinyl figure subscription. Every month, you will receive the number of POP! figures you order (starting at $9.99 per POP!).
In all seriousness, they have a totally awesome and exhaustive Pop tracker that you should sign in to use if you have any sort of Pop collection (we have quite a few). Shipping is always a flat $4.99 but you can get as many as 12 POP!s a month.
You can block Pops from being sent, rate pops in their tracker, and if you track your collection with their tracker and subscribe you will not receive any dupes. They do give away figures randomly to subscribers.
DEAL: Save 20% on your first $20+ order! No coupon required, just use this link to subscribe.
When you sign up you can add POP!s to your collection, thumbs up and down (never get a thumbs down, more likely to get a thumbs up). Everything that you Thumbs Down will be blocked, and you can pull them back out if your tastes/fandoms change. Thumbs Up will place the Pops on your Wish List.
I do find it fun and easy to do the thumbs up & down a couple times a week, and I suggest filling out your collection and blocking any POP!s you hate and marking any POP!s you really want before actually subscribing.
Once you're signed up you'll get a new pops email whenever they add new pops to the shop – and then you'll know it's time to do thumbs up/down.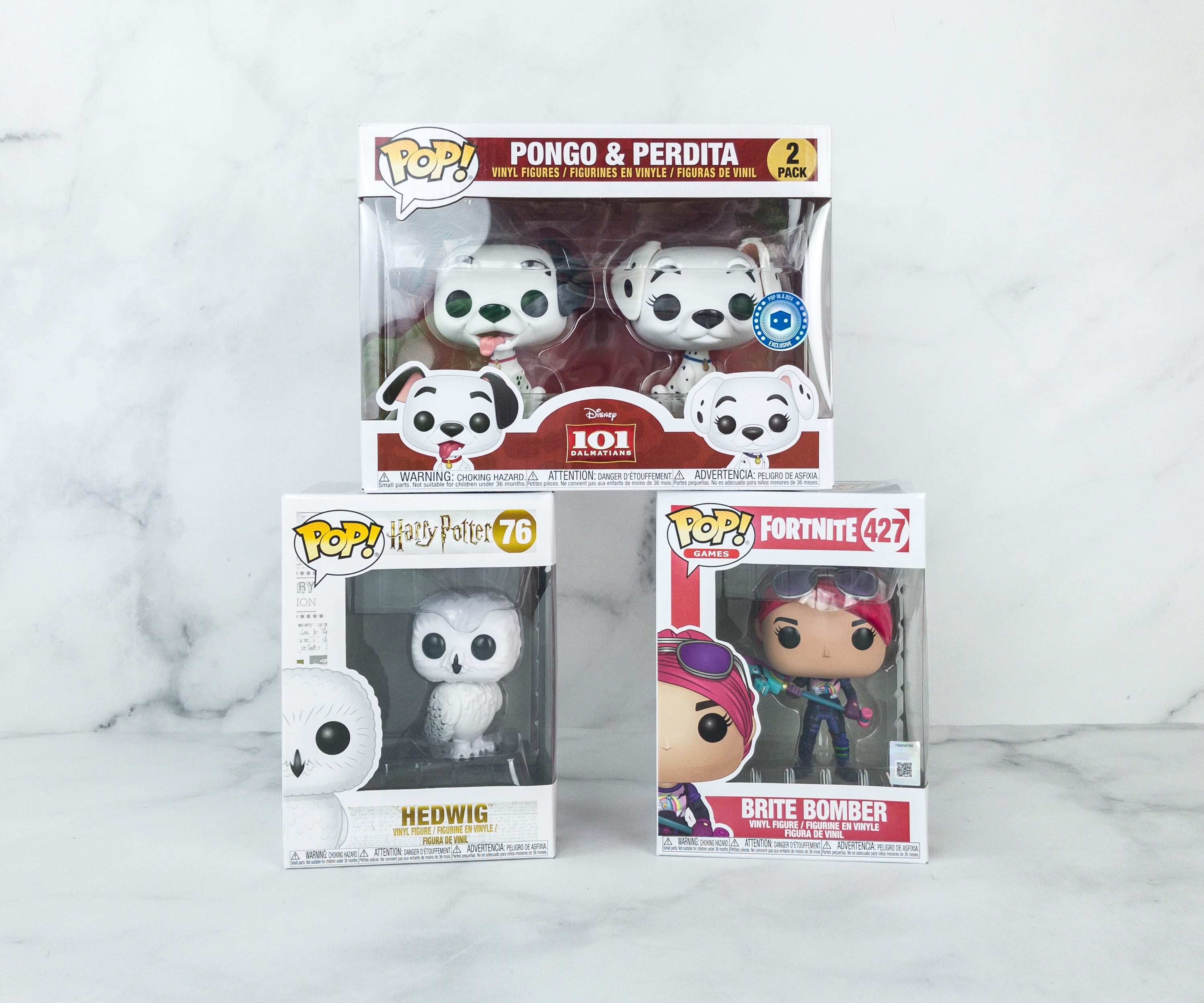 There's not a lot of fanfare with this box. Here are my contents! I have found that the boxes are usually in great condition but we take them out because our kids play with them.
Note: When you receive your Pops from PIAB they will not be added to your collection. They don't track what you get, so when you get them, add them to your tracker so you don't receive them again (and don't forget to add all the other Pops you get to your tracker too).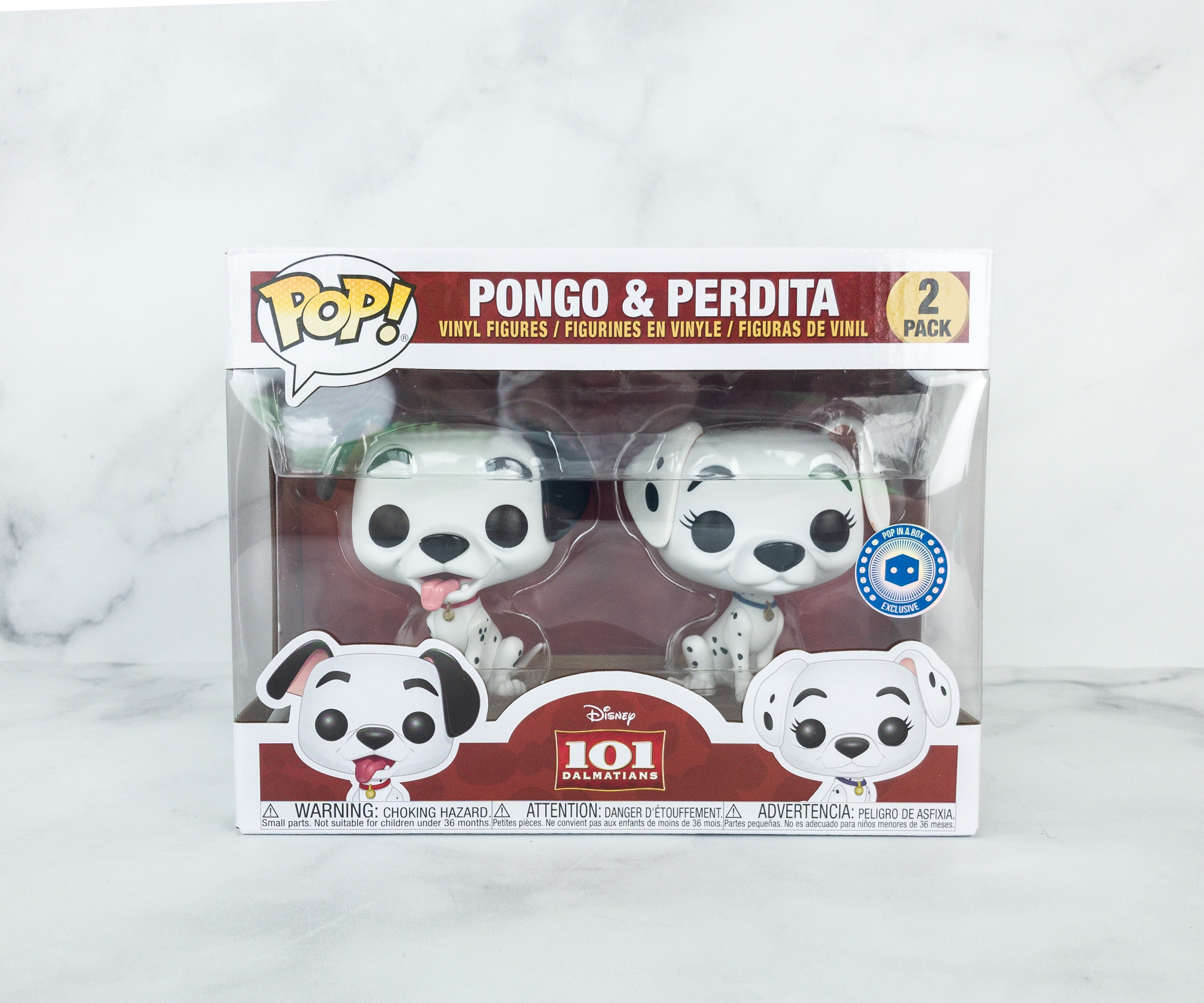 Pop! 101 Dalmatians Pongo & Perdita Vinyl Figures ($24.99) This is too much cuteness in a box! I got the loving Dalmatian parents of the 15 spotted puppies, and adoptive parents to the rest from 101 Dalmatians. It's a PIAB exclusive!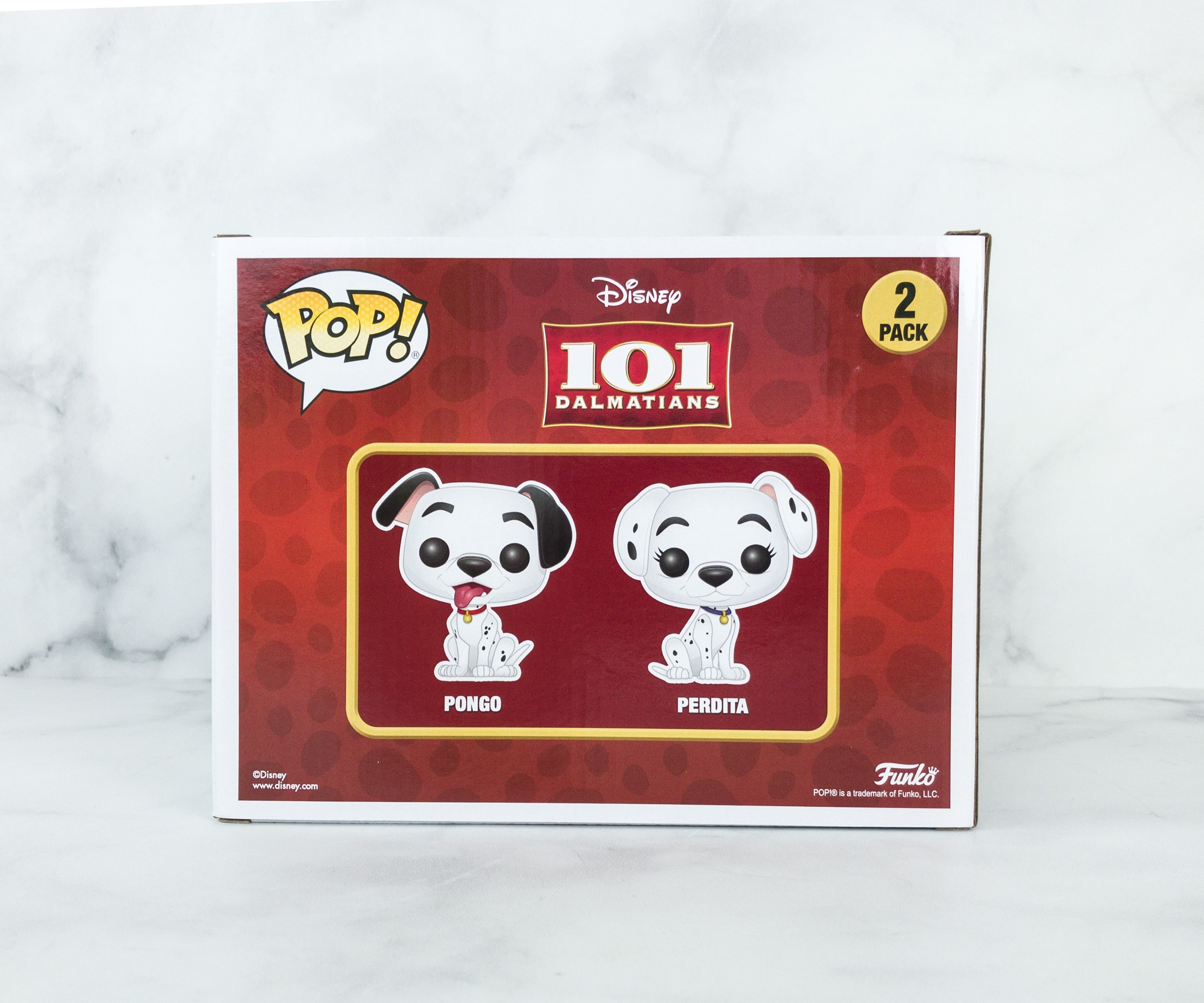 I love getting a 2 pack POP! box, because why not? Getting 2 from a box is simply awesome!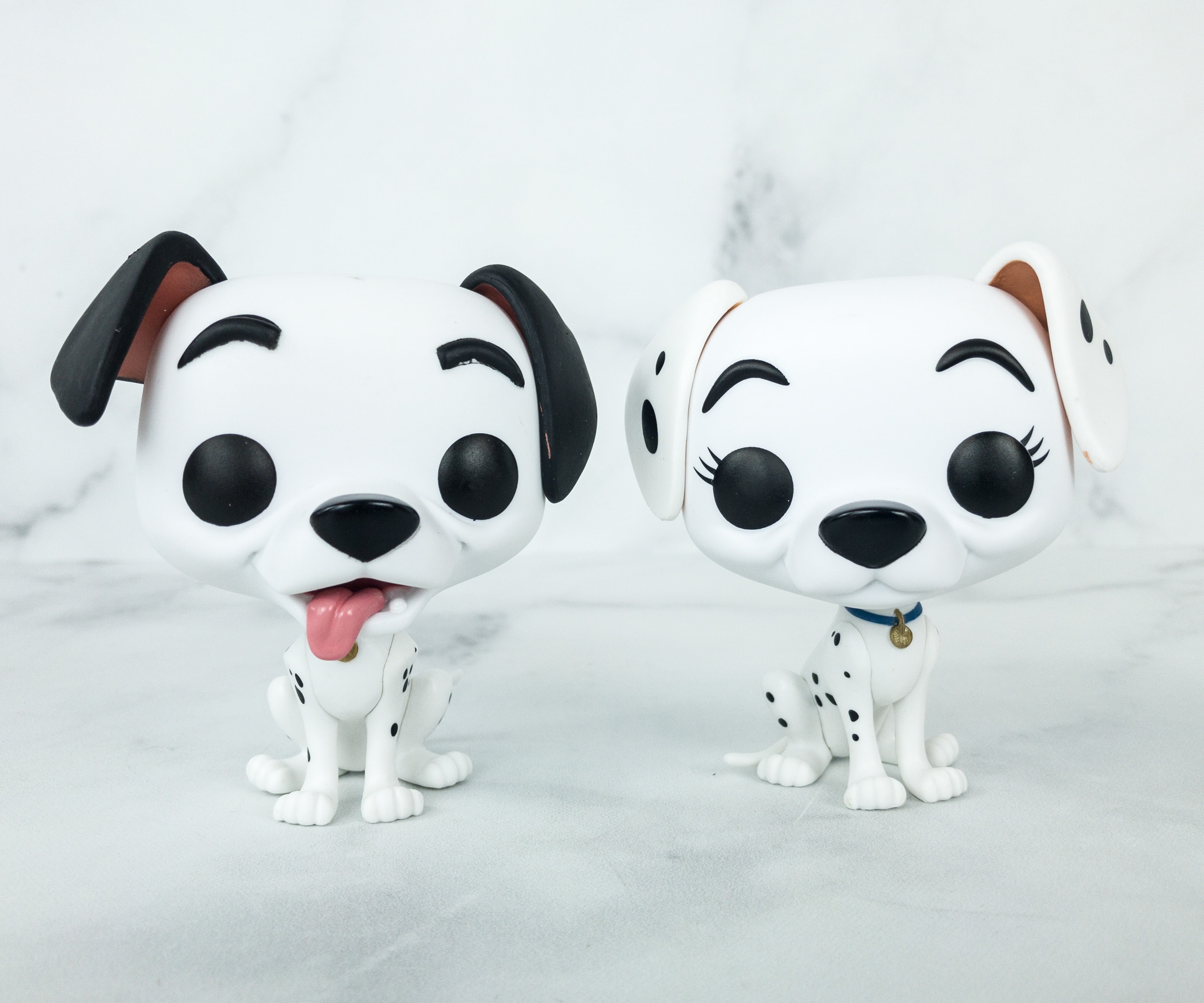 Pongo is evidently naughty and goofy, look at him sticking his tongue out! Perdita, as always, my favorite character from the movie, is looking as prim and proper. They're too adorable.
Imagine getting another 99 dalmatian pups! I bet I'll need a bigger shelf for this beautiful family! And even when turned on their backs, the details are fantastic. One main difference that you can tell the two dogs apart aside from their collar is the ear color. Pongo has both in black while Perdita had her ears with several spots.
Here's a cute video of how Pongo meets Perdita! ?❤️️?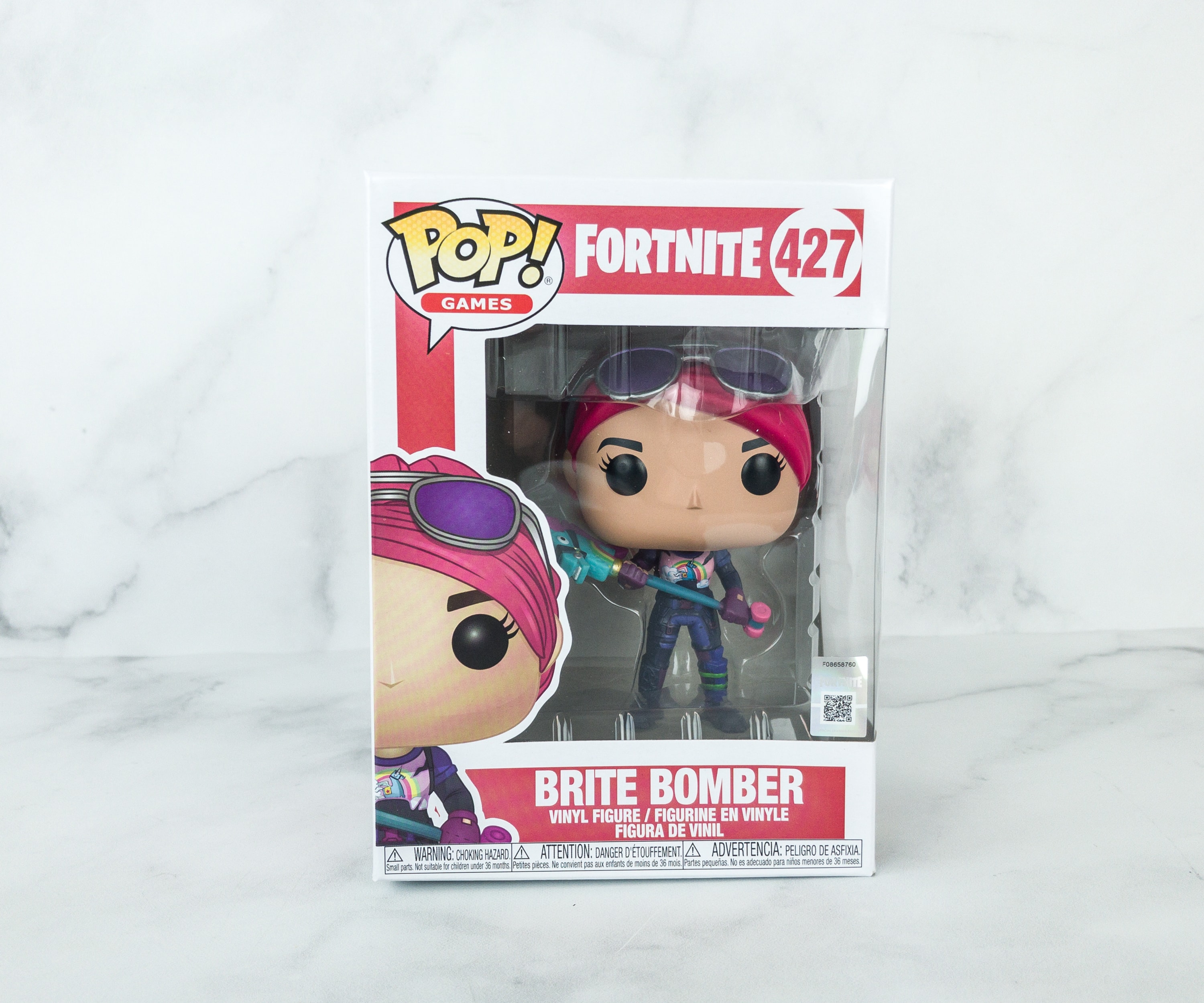 Pop! Games Fortnite #427 Brite Bomber Vinyl Figure ($11.70) I also got a POP! figure of one of the coolest skins from Fortnite, the Brite Bomber!
Aside from the Brite Bomber, there are lots of characters from Fortnite that you can get from this series. There's actually a total of 16!
The Brite Bomber skin has a tight blue skinsuit with a white body and a unicorn design painted on the front.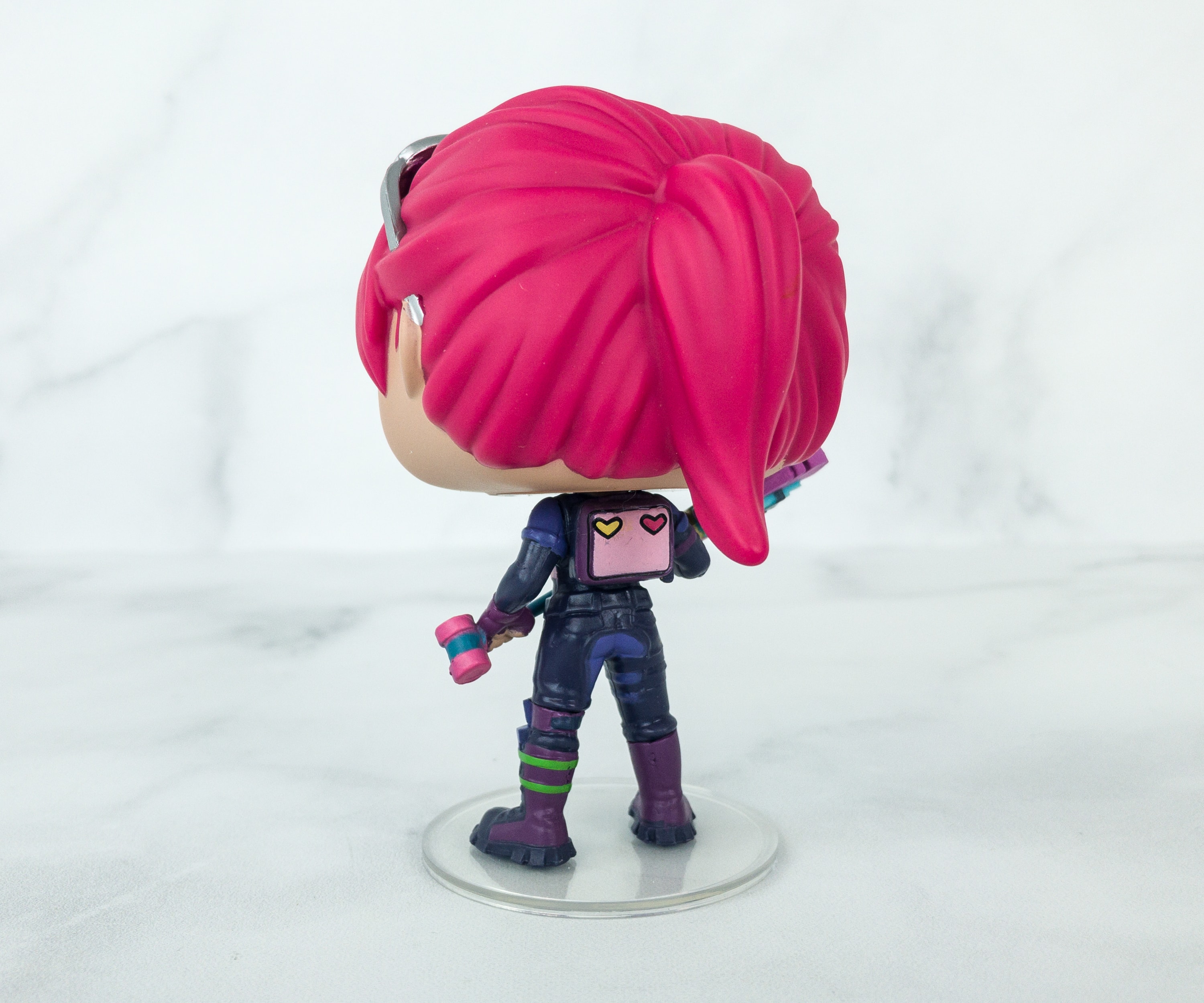 I love that bright pink hair! While using this outfit, the player will have bright pink hair coupled with purple sunglasses.
This is one of the most colorful POP!s that I got, and I really like it!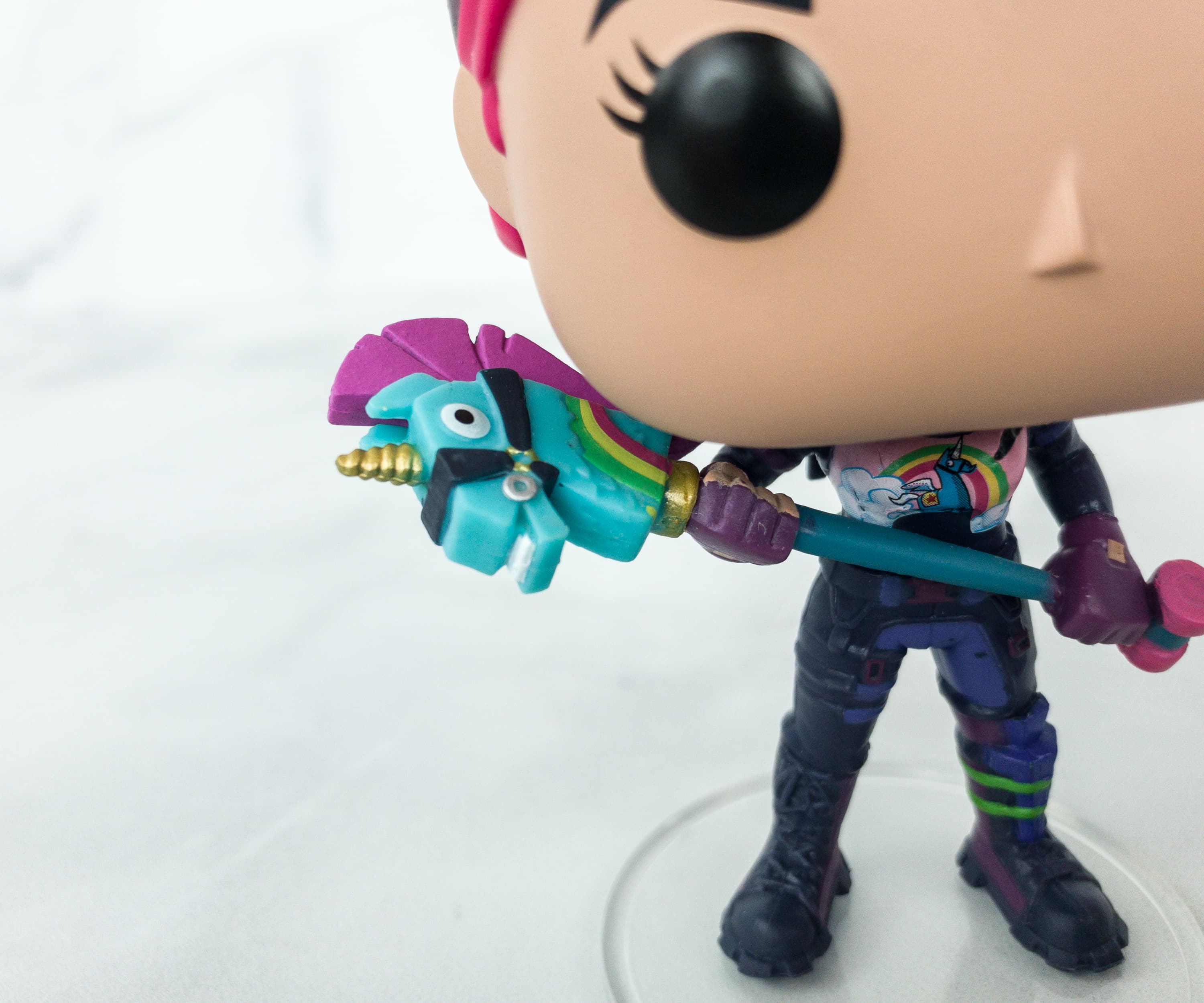 She's also holding a unicorn head pickaxe called the Rainbow Smash, which is a funny-looking harvesting tool skin for the game Fortnite Battle Royale.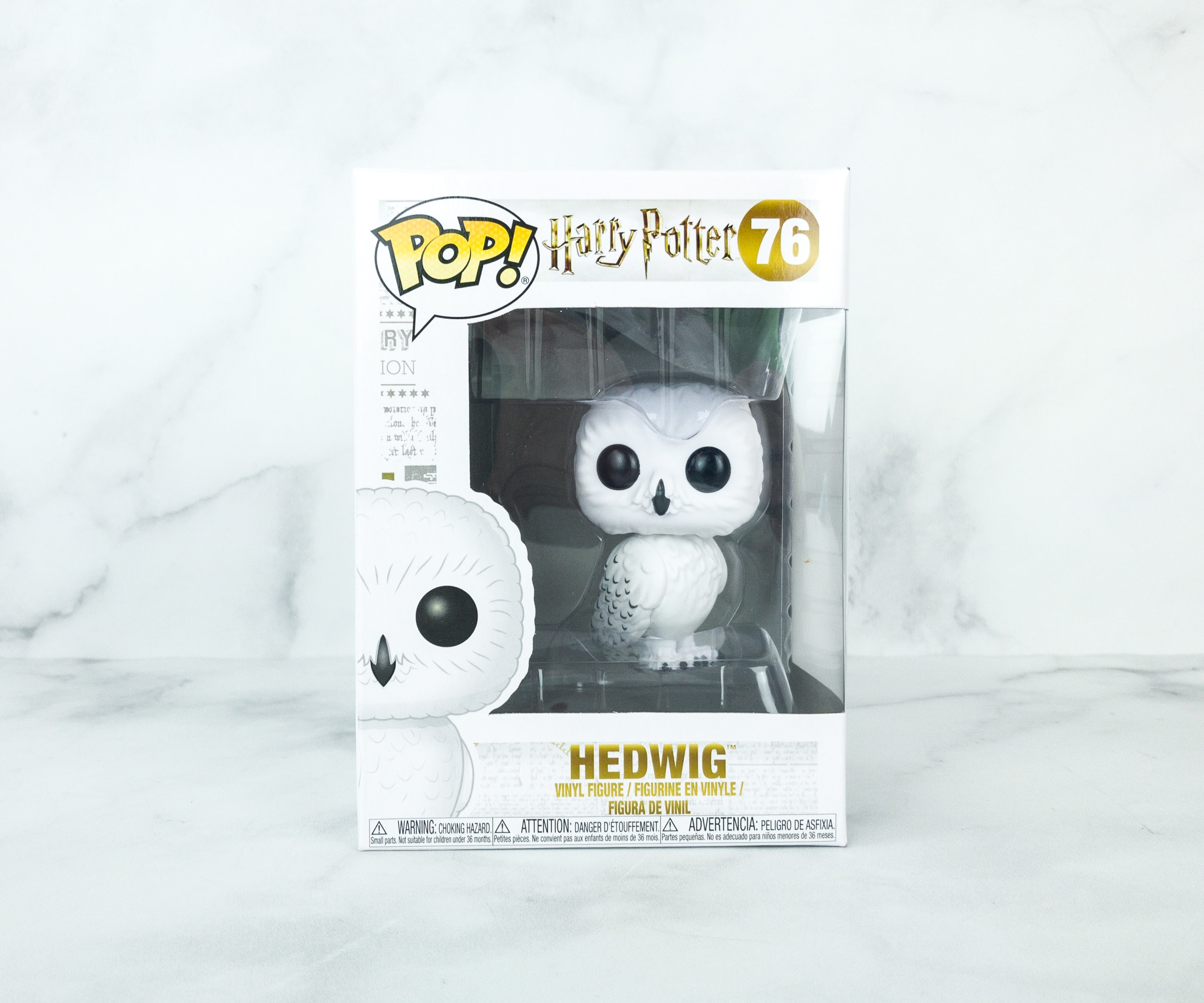 Pop! Harry Potter #76 Hedwig Vinyl Figure ($9.99) Saving the best for last, here's Harry's loyal and beautiful snowy owl, Hedwig!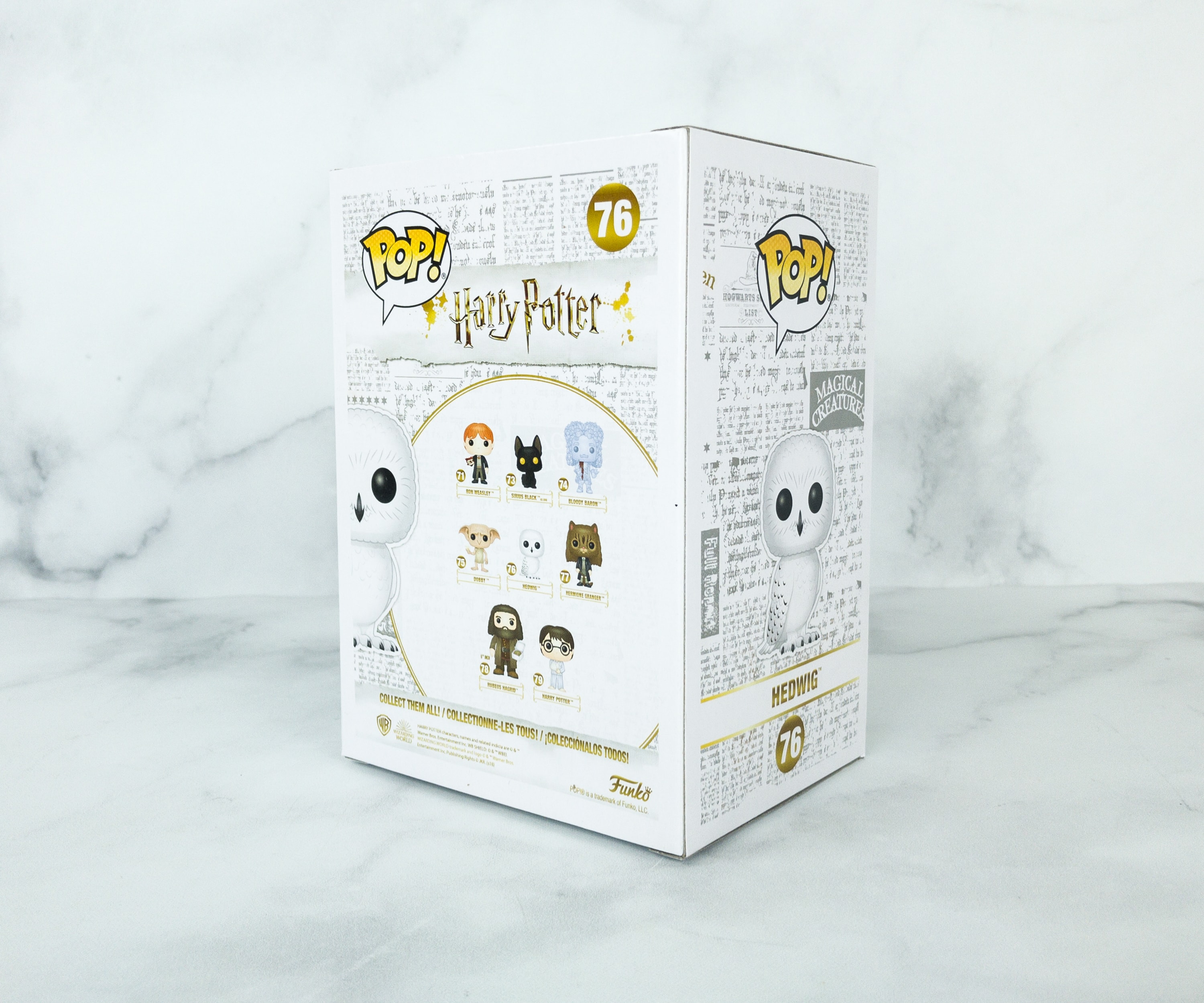 Aside from Hedwig, the other POP!s you can get from the Magical Creatures line are Ron, Sirius as Padfoot, Bloody Baron, Dobby, Hermione when she turned into a cat, Hagrid, and Harry!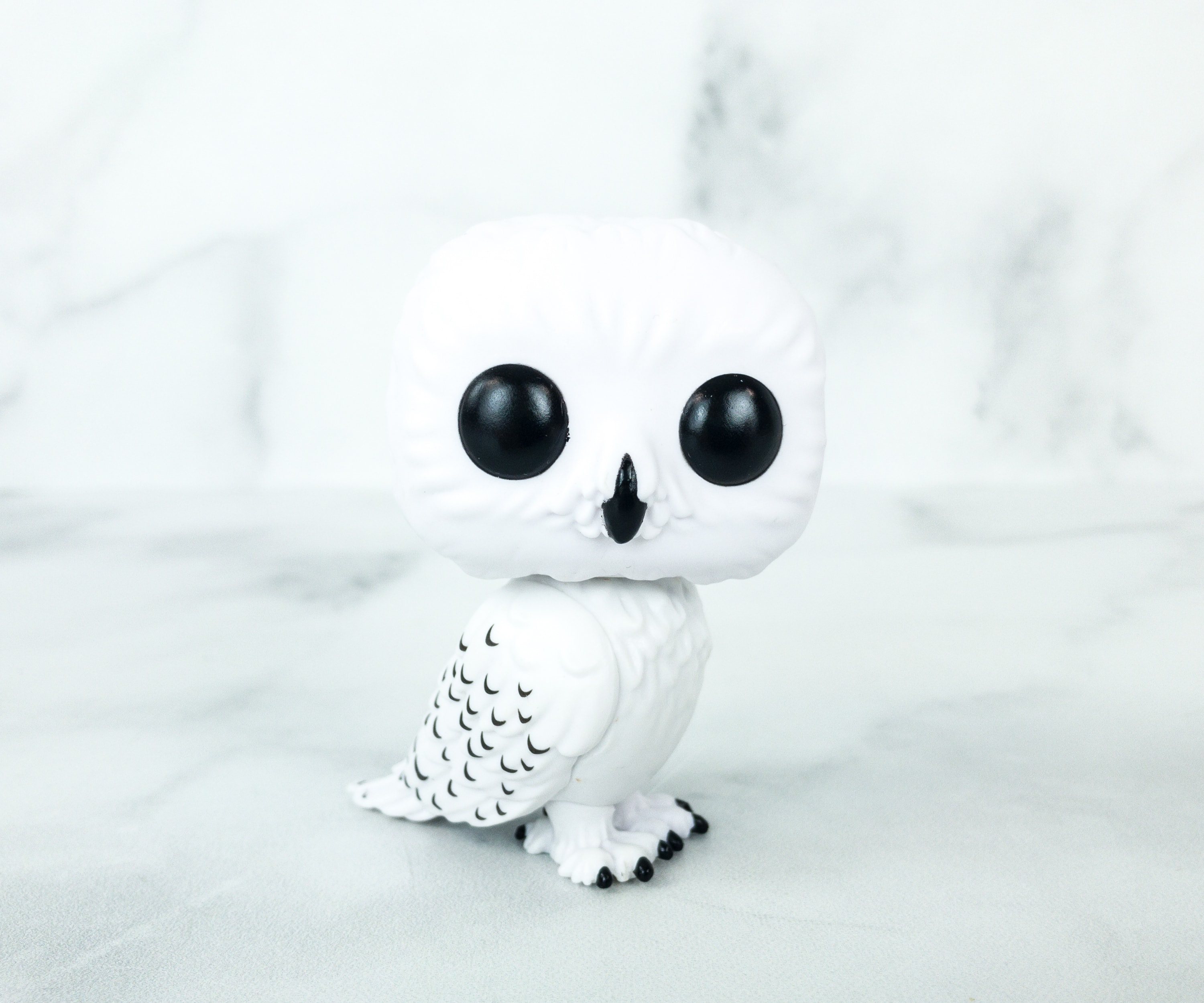 Hedwig was actually an 11th birthday gift to Harry from Hagrid, and she was purchased from Eeylops Owl Emporium.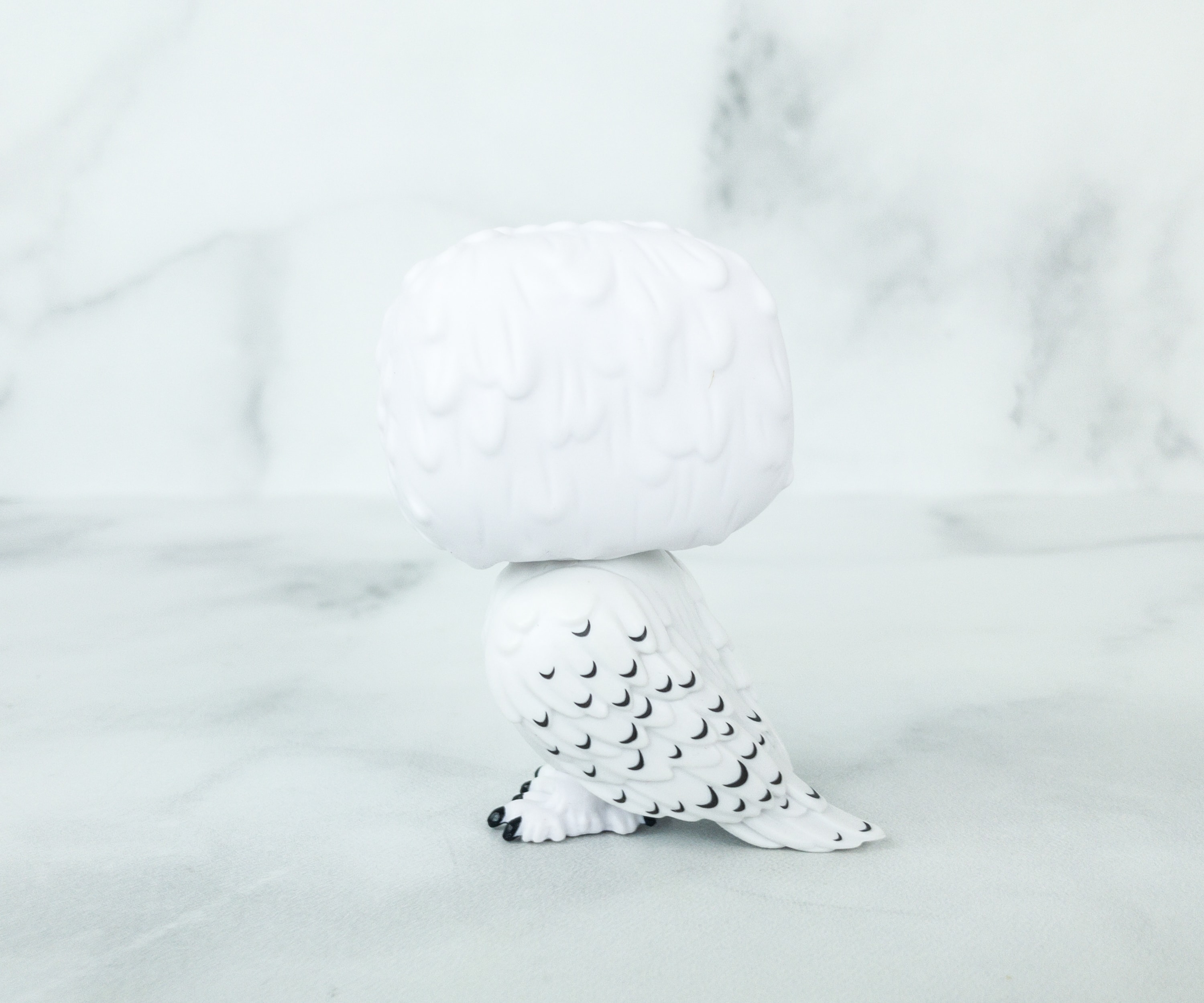 I love how this version shows all the details on Hedwig. Look at her feathers, and the specks of black on her! She's really a lovely owl!
I love her big eyes too! It's too adorable and heart melting!
It even shows her claws. This POP! can definitely stand on its own feet, as it is also supported by its tail. It's great to see her out of a cage too!
This months POP! are all gorgeous, from the adorable pup parents, the Unicorn-themed Fortnite skin, and the beautiful snowy owl!
I definitely love this box! It sends us the cutest fictional creatures! One of my fave classics from Disney is 101 Dalmatians, so I'm really happy that I got Pongo and Perdita. Hedwig's POP! version is really charming. We have tons of interests but there does always seem to be a theme when it comes down to it, and we don't really know what we're going get so it's just right to update your tracker on their website to avoid getting repeats! It's really a fantastic and a  must-try subscription for those who love to collect fun and awesome POP! figures!
Have you tried Pop In A Box?