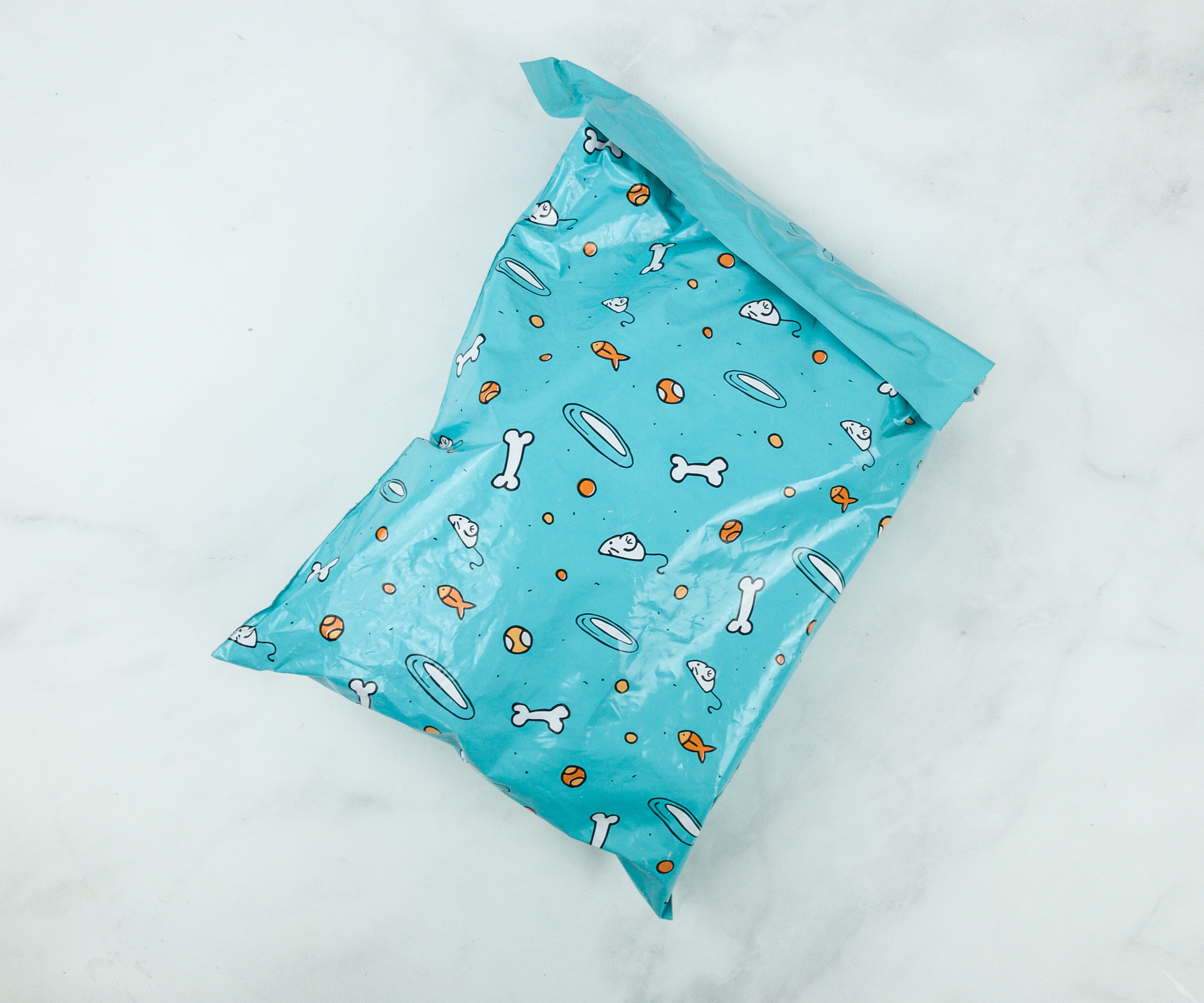 Pet Treater Dog Pack is a monthly dog subscription! Every month you receive at least one bag of treats made in the USA or Canada along with one toy each month for $12.99 and free shipping. Small, medium, and large dog options are available. Subscribers have access to secret deals and add-ons. It's formerly known as Mini Monthly Mystery Box for Dogs and Pet Treater Dog Box Mini. Pet Treater Dog Pack is a smaller version of Pet Treater's Deluxe Dog Pack.
DEAL: Get 10% off your first month! Use coupon code DOGPACK10.
They gave us a $5 off coupon code which can be used at Pet Treater Shop for orders of $30.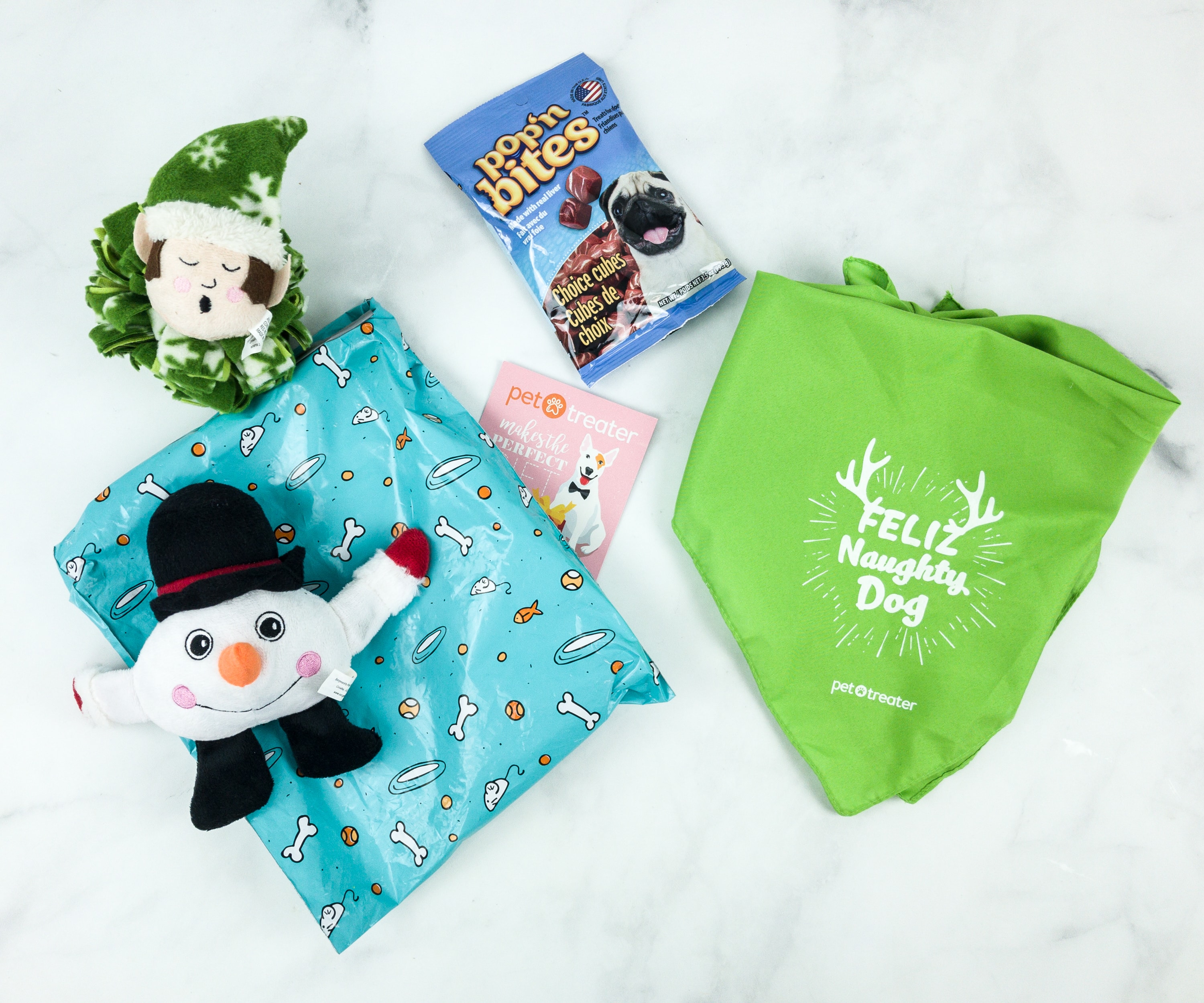 Everything in my December 2018 box!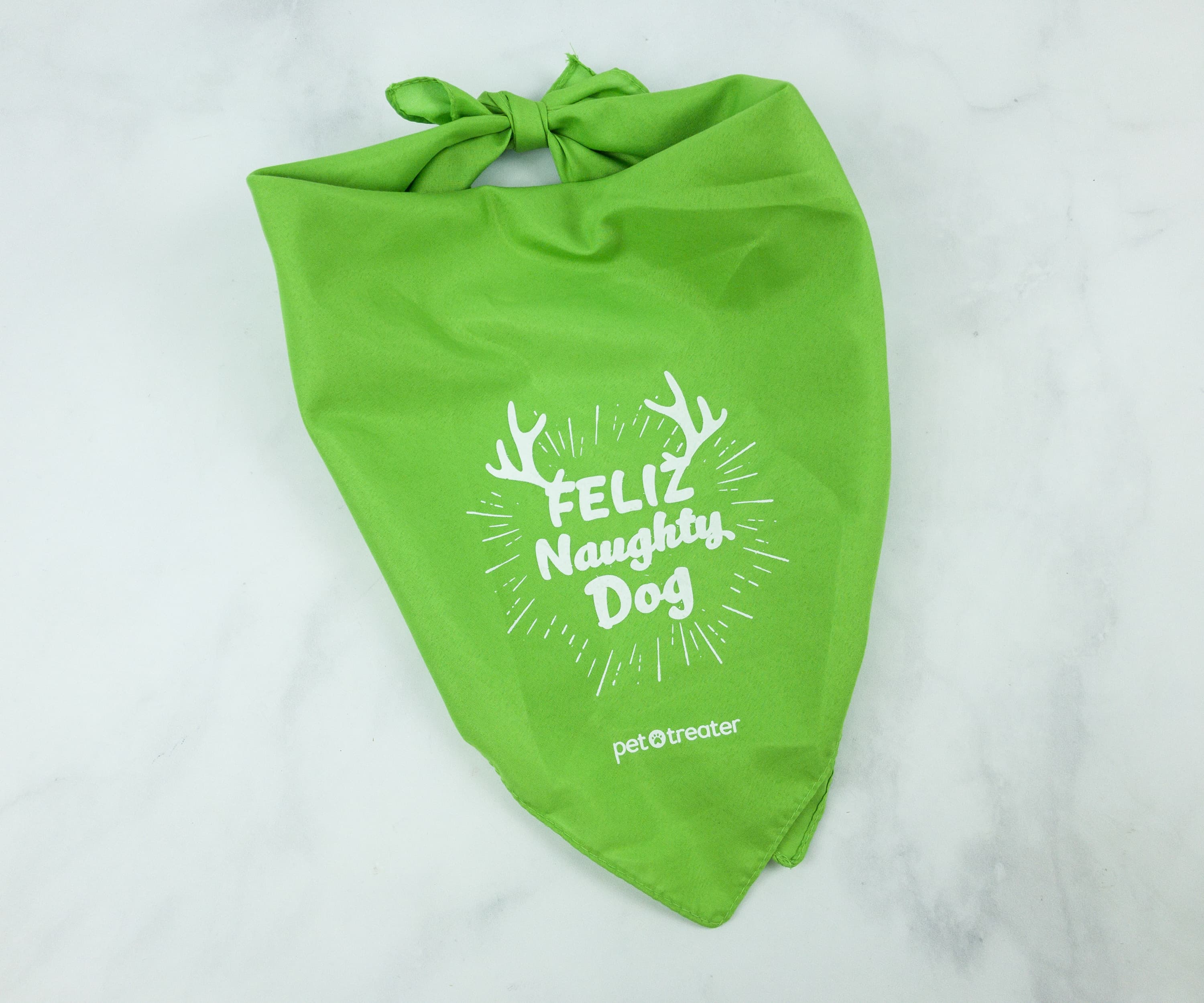 Feliz Naughty Dog Bandana. This month's featured bandana is in light green. It's a soft bandana with a flashy Feliz Naughty Dog logo printed in the middle.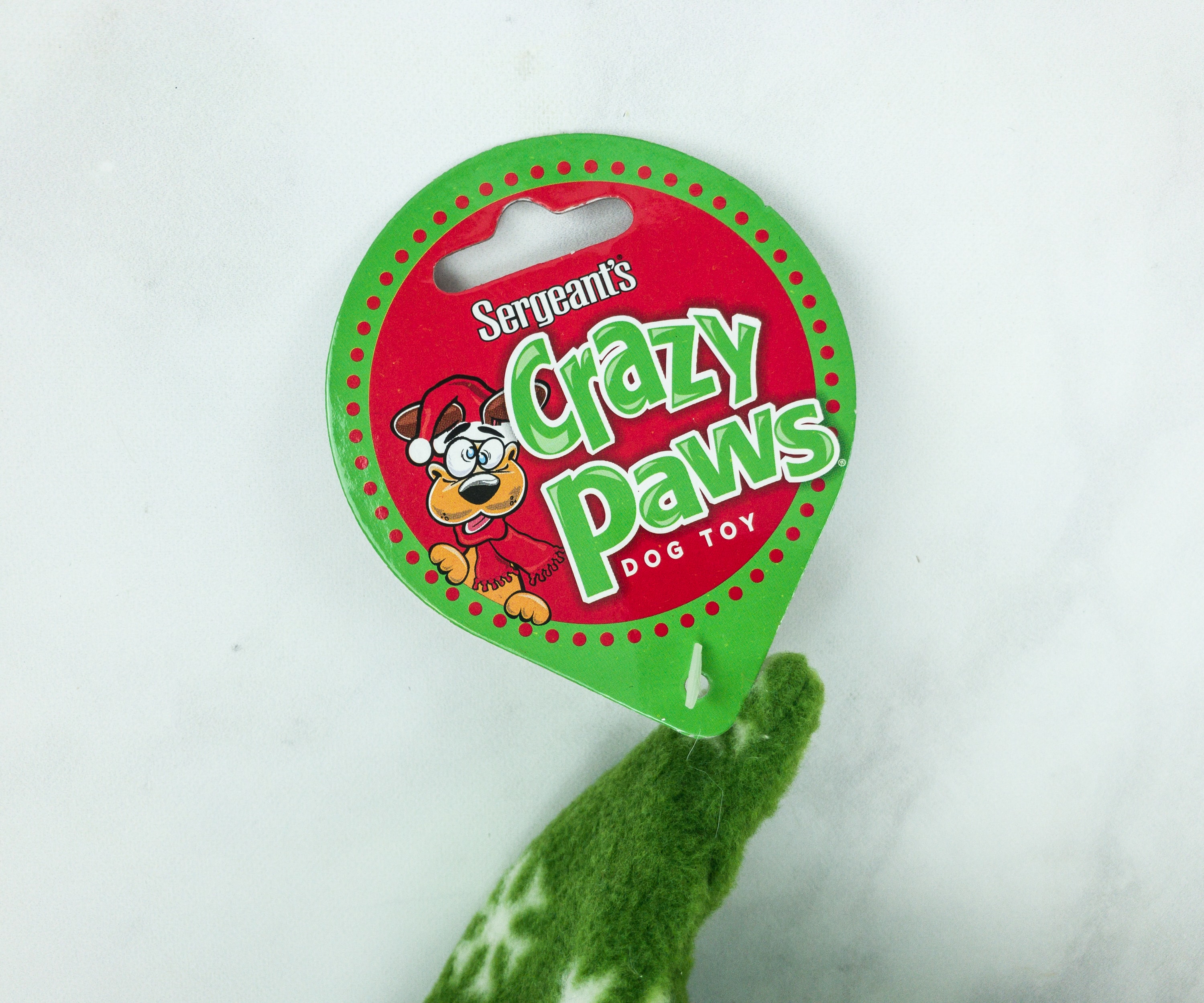 Sergeant's Crazy Paws Dog Toy. In line with the holiday theme, we got a cute elf plush toy!
It's made from a combination of premium quality fabric, stitched together to form the elf's body.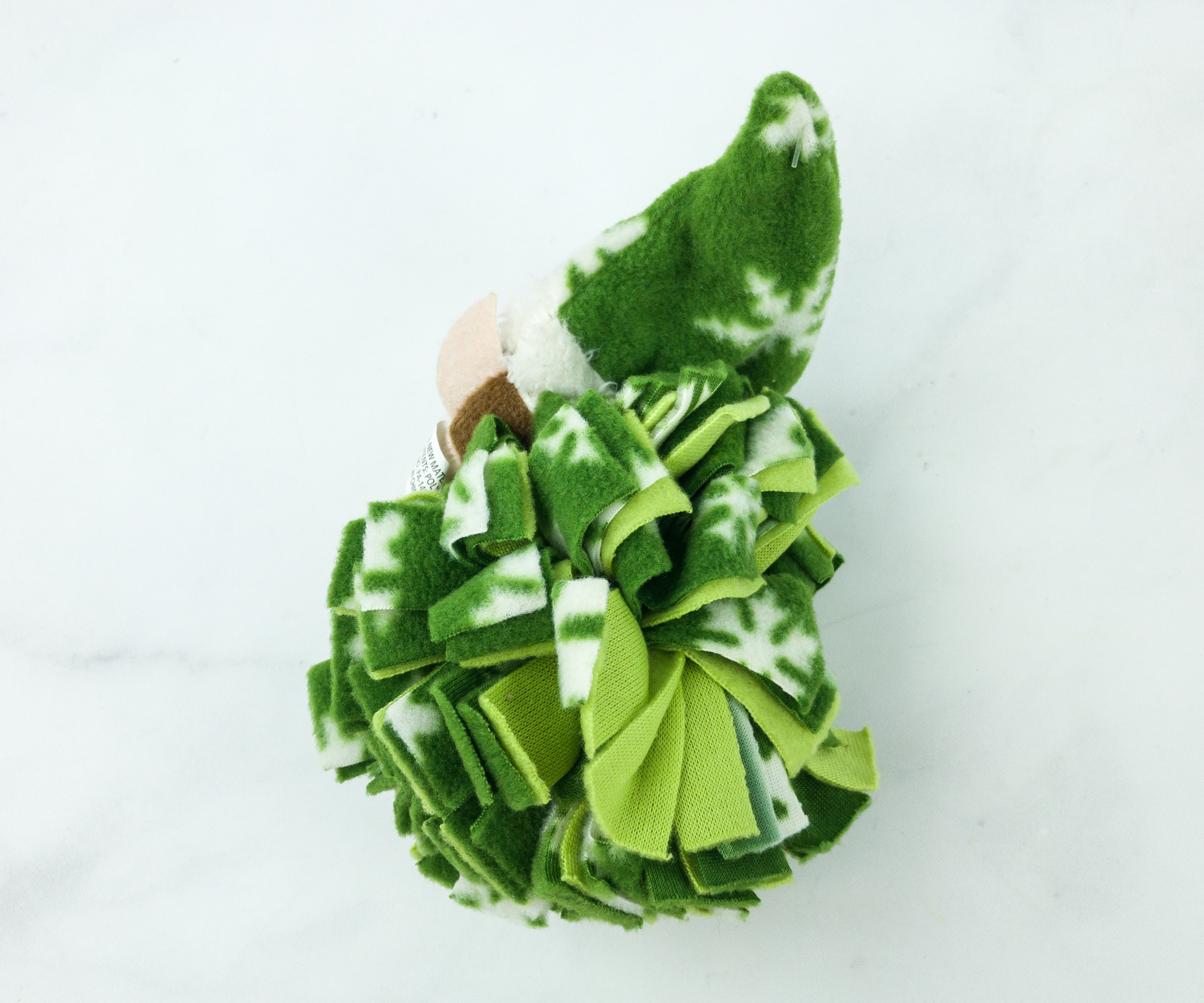 It's so soft yet durable, and so far it has withstood our pups' toughest bites.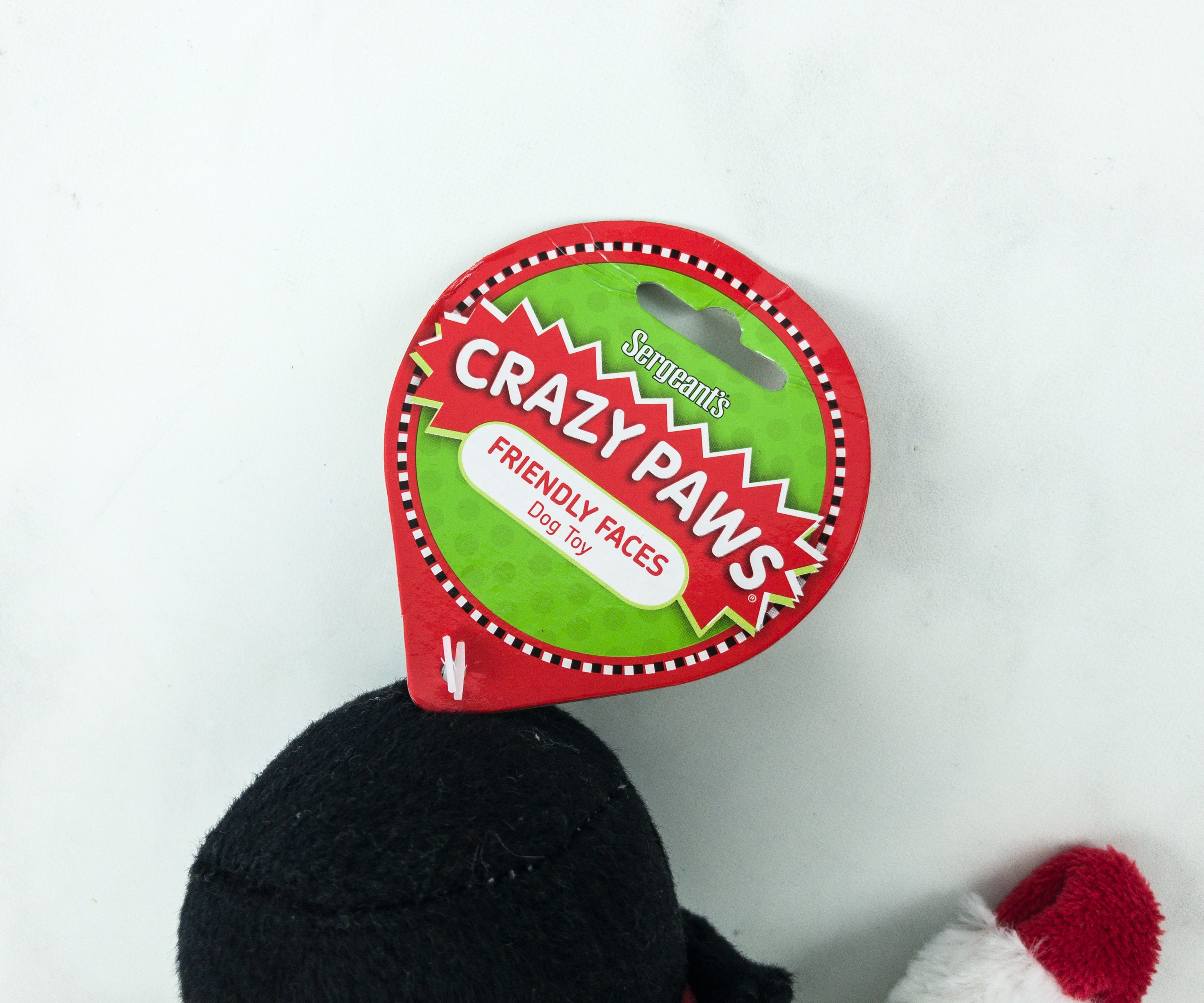 Sergeant's Crazy Paws Friendly Faces Dog Toy. Do you wanna build a snowman? I'm sure Dean would want to have one!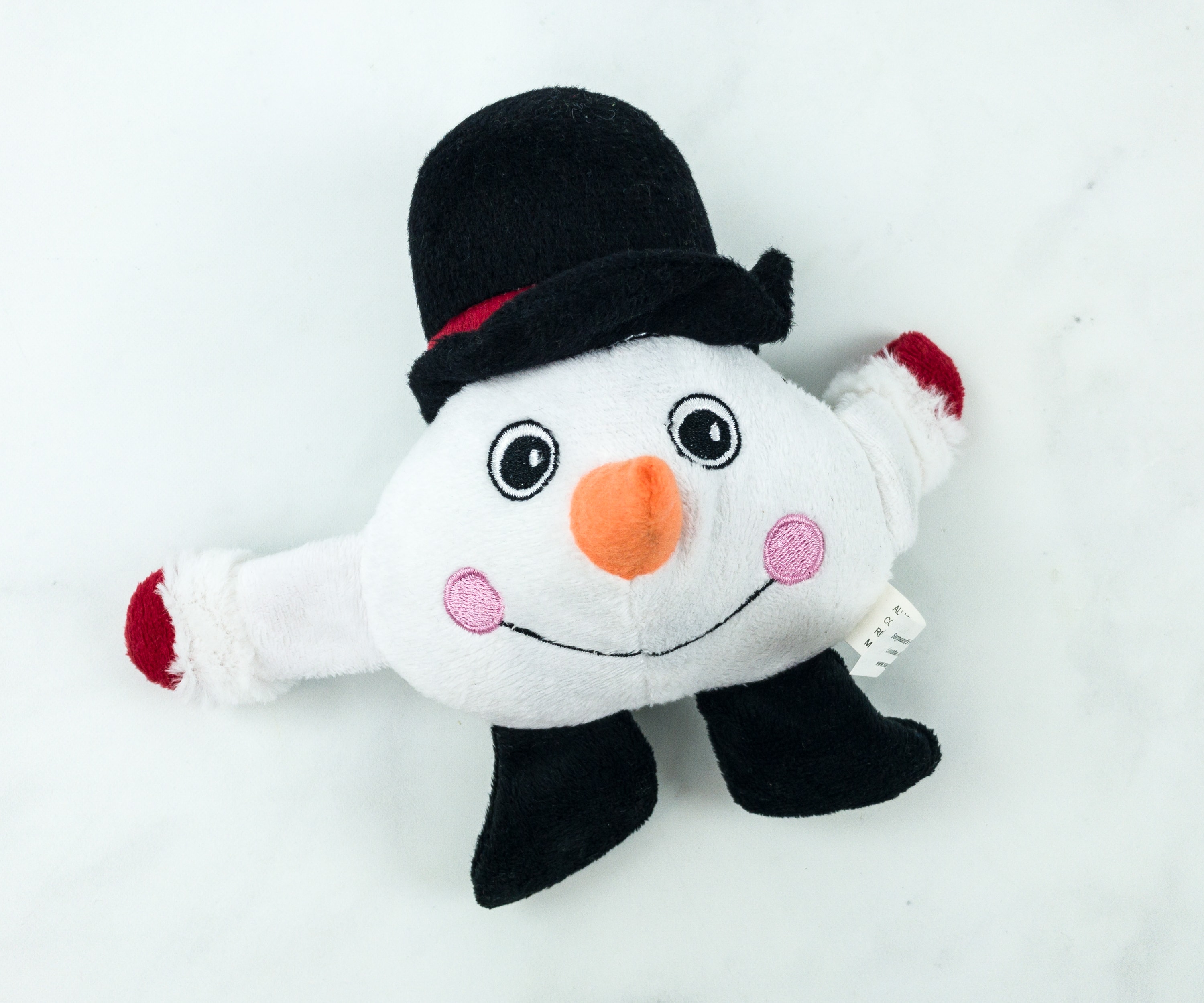 The next plush toy we got is a fluffy, little snowman made from soft fabrics and foam stuffing.
It looks so adorable. Our pups love cuddling with it!
Pop'n Bites Choice Cubes. Certainly the best stuff we got in this month's box. Dean went crazy over these yummy cubed treats!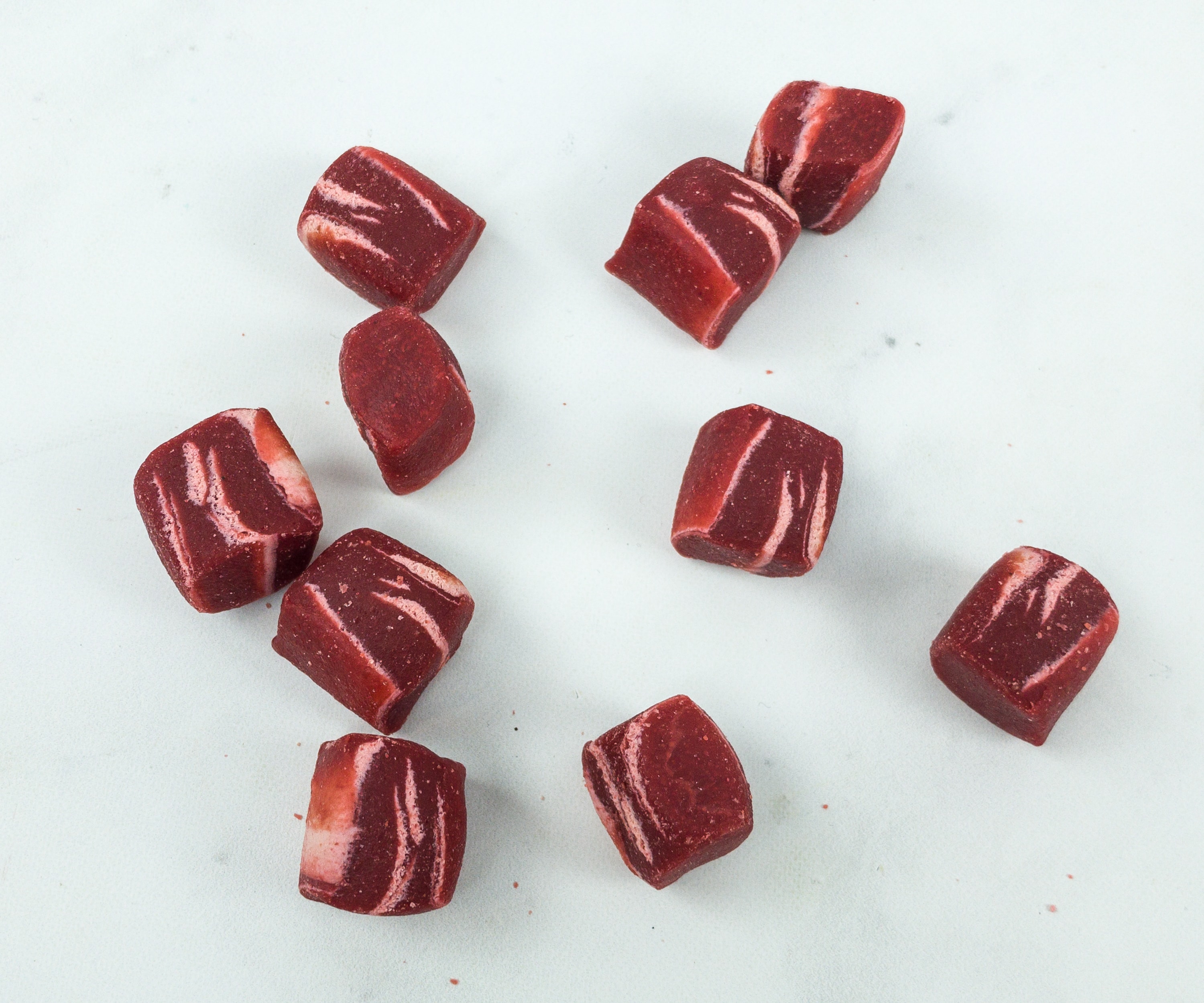 Each bite-sized piece is soft and chewy. These are made with real liver.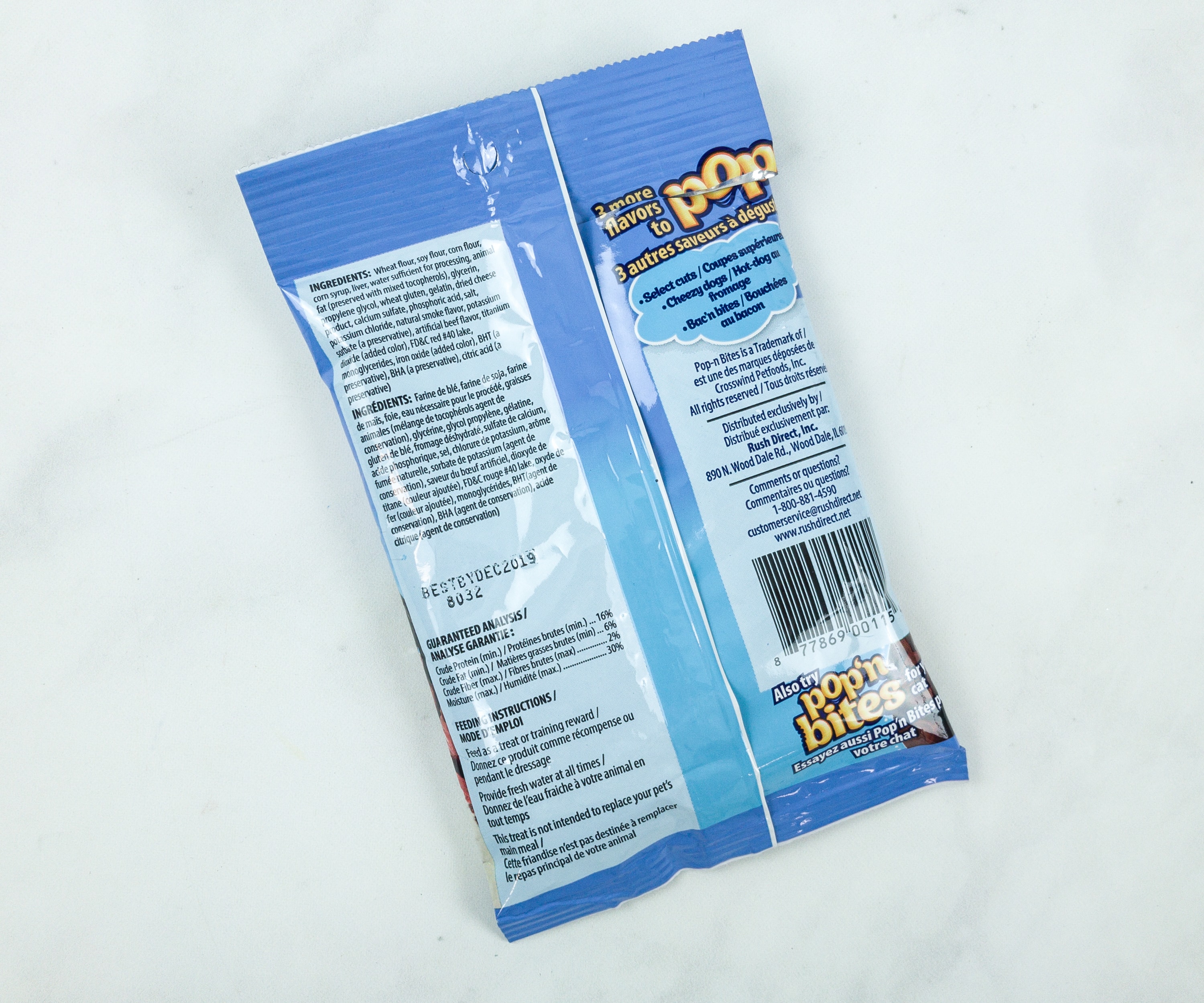 It's packed with protein and other essential vitamins that will make your pups stronger!
The December Pet Treater box was definitely the perfect gift for my pups last Christmas, as it contains a bunch of exciting and high-quality stuff! Both the plush toys are well loved by our pups. It provided them hours of fun and entertainment, and they even made the toys their cuddle buddies. The treat was a hit as well. I can tell that it's yummy because the pups can't stop munching on it!
What do you think of this month's Pet Treater Dog Pack?