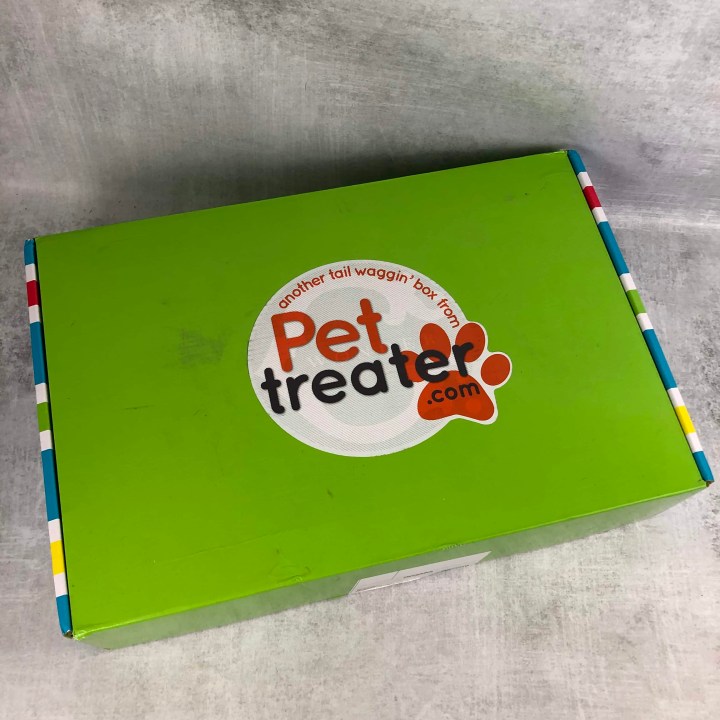 Pet Treater is a monthly dog treat, toy, and accessory box. Each box shipped results in a bag of treats, toy or accessory donated to a shelter in need. Choose from 3 size options (based on weight) to find the right fit for your furry friend – Small (0-20 pounds), Medium (21-50 pounds), and Large (51 + pounds).
This is a review of the Deluxe Dog Pack.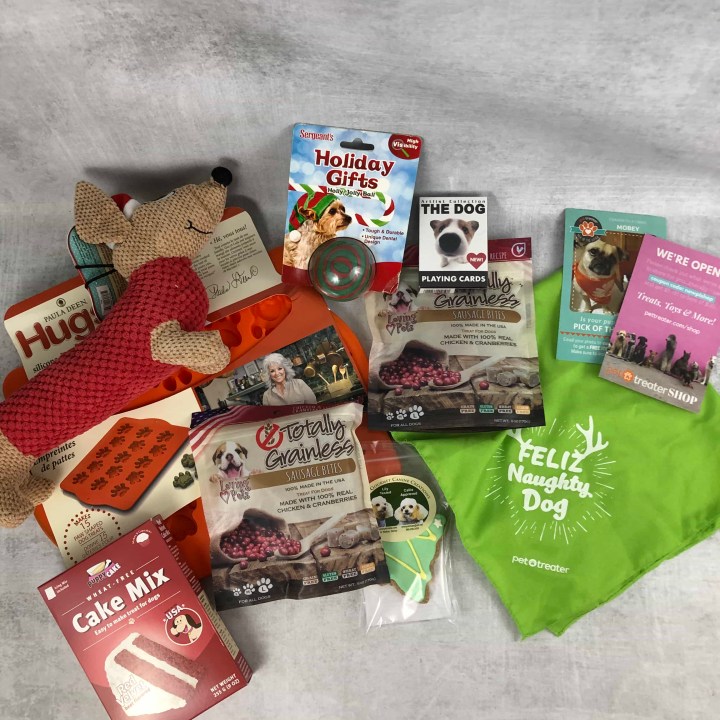 DEAL:  Save $5 on your first Deluxe Dog Pack! Use coupon code PT-5OFF. Codes cannot be combined, and are only valid on your first box.
FYI: FIRST TIME subscribers will receive a first time box, which is full of past favorites and will NOT be a themed box.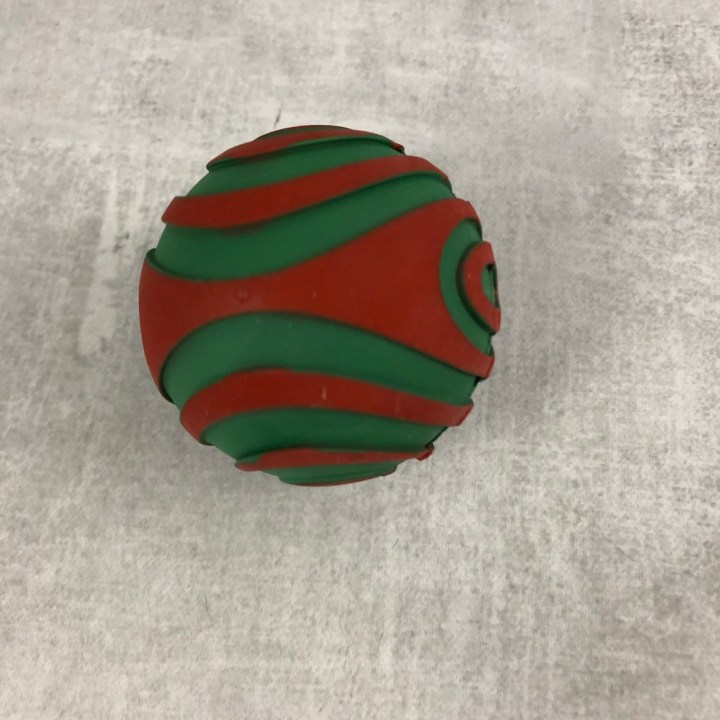 Sergeant's Holly Jolly Ball Dog Toy – The ball looks super festive.
Sasha sniffed at the toy but she knows Pet Treater has treats to taste.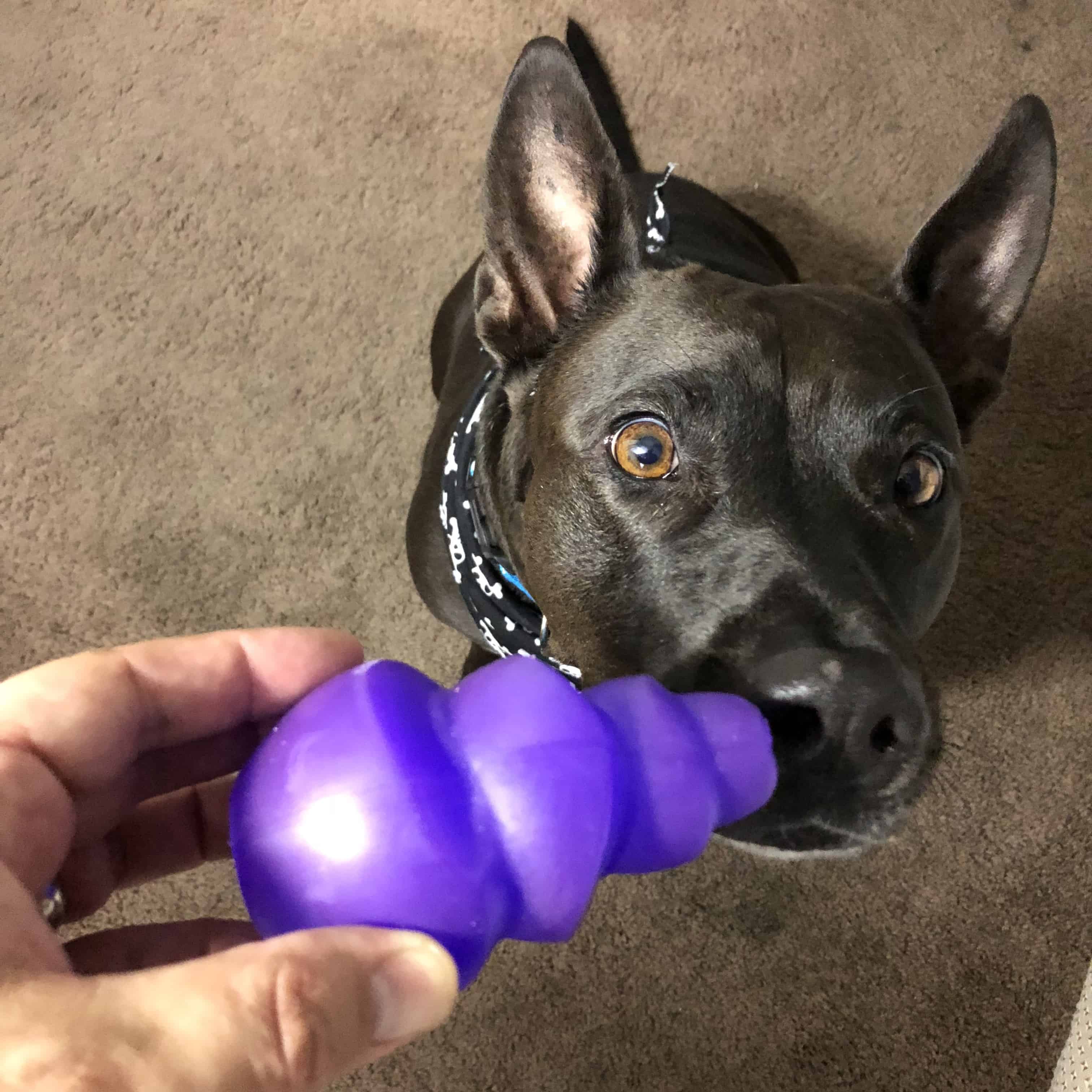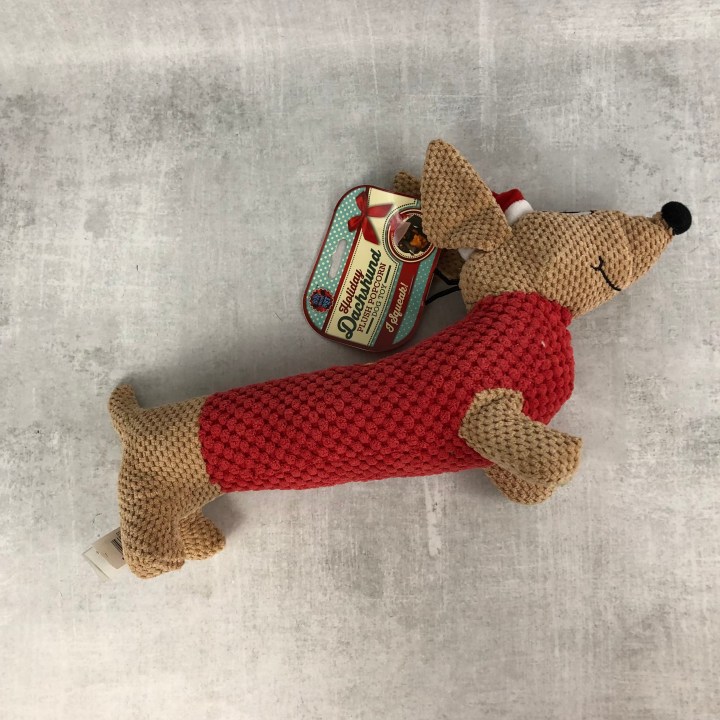 Dachshund Plush Popcorn Dog Toy – This toy was destroyed pretty quickly.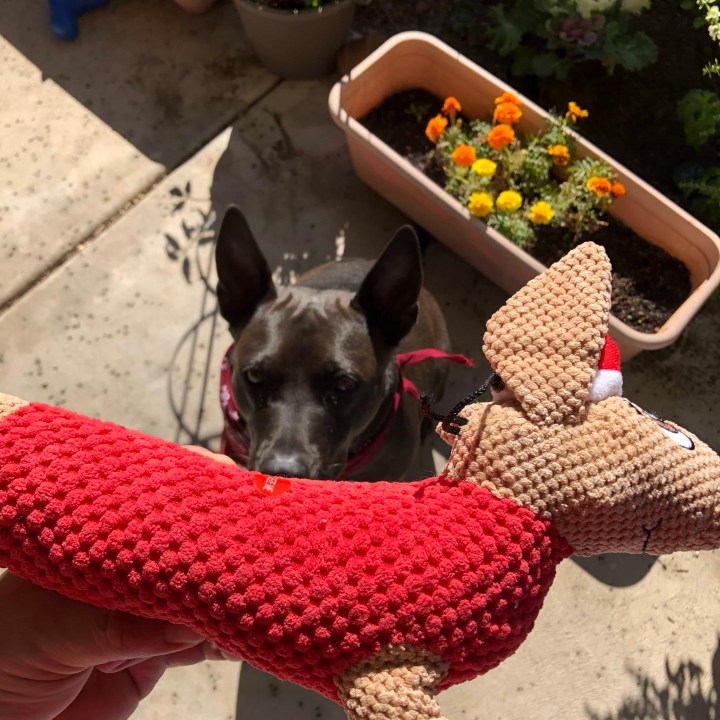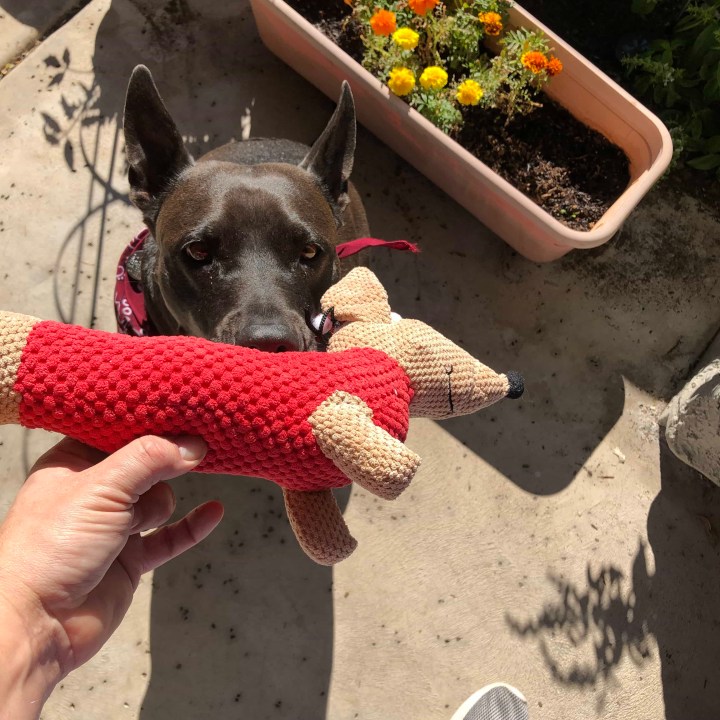 Sasha had a great time with her toy, but it was definitely after the upcoming treats.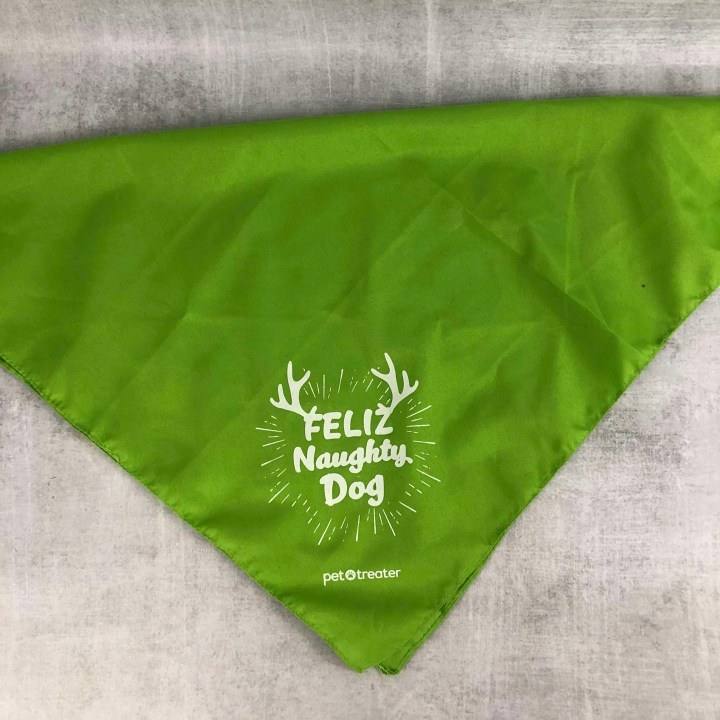 Feliz Naughty Dog Bandanna – This is a clever Christmas bandanna!  Sasha loves wearing bandannas.  She gets quite nervous when I take them off of her.  She's relieved when the new one put on her.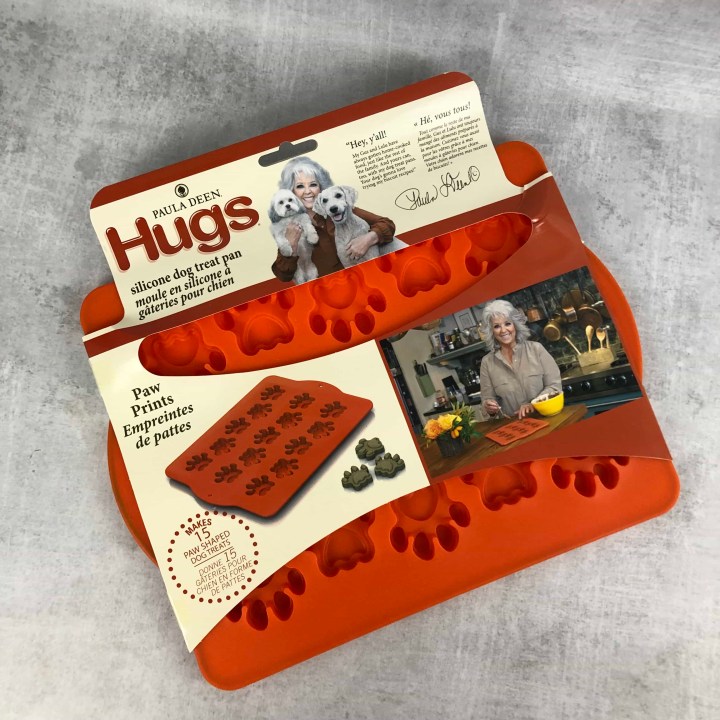 Paula Deen Paw Print Dog Treat Pan – You'll be able to make some great looking cookies for your pup.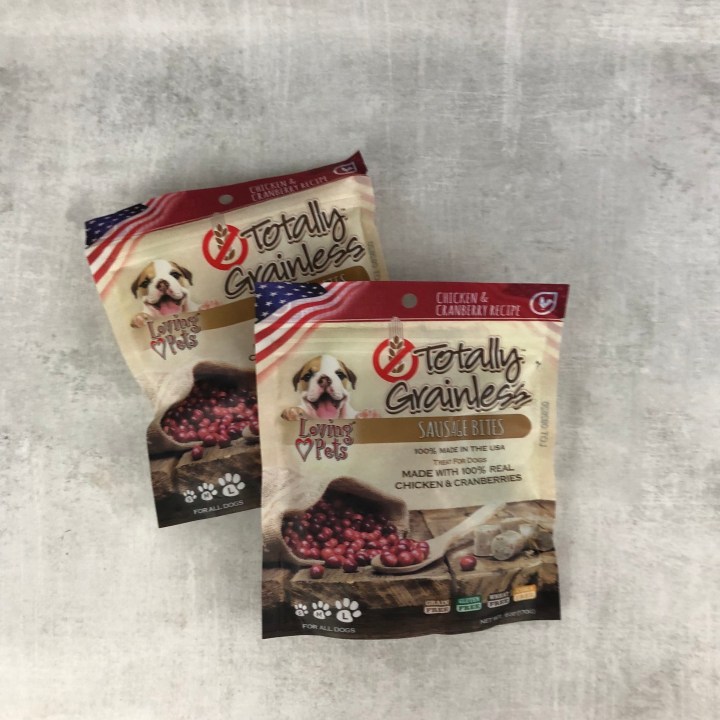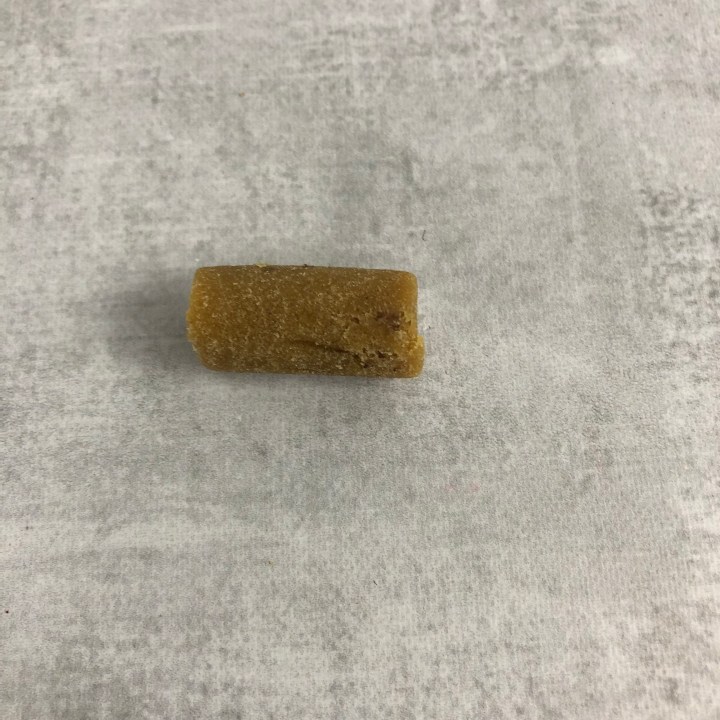 Totally Grainless Sausage Dog Treats – These sausage flavored goodies are sure to make Sasha happy.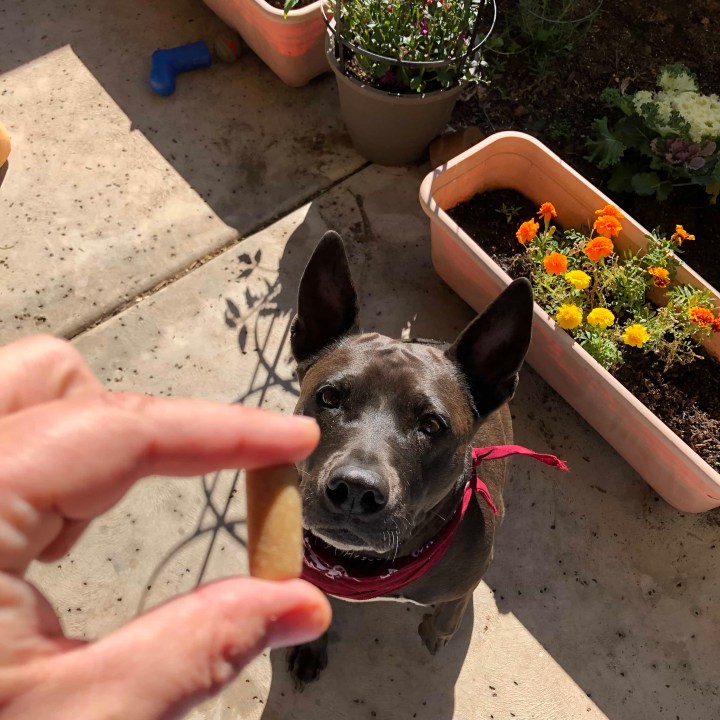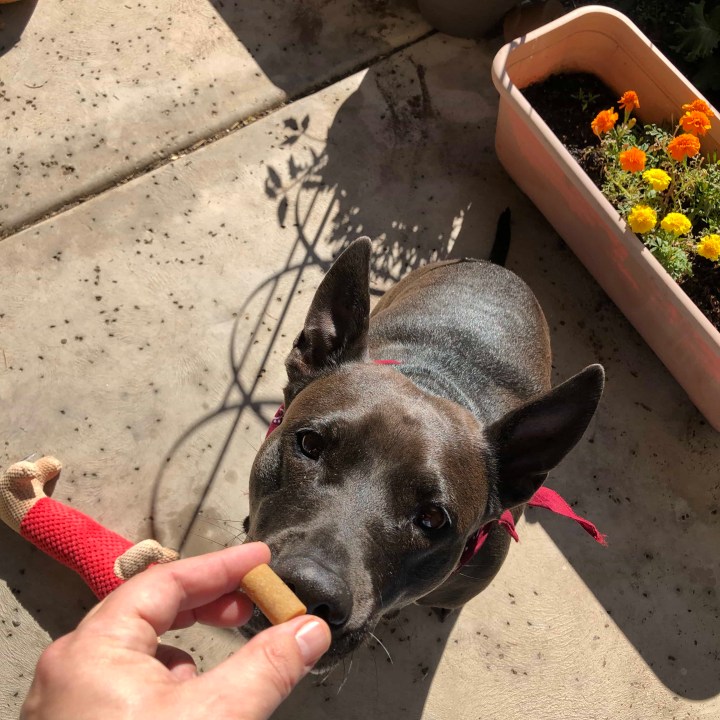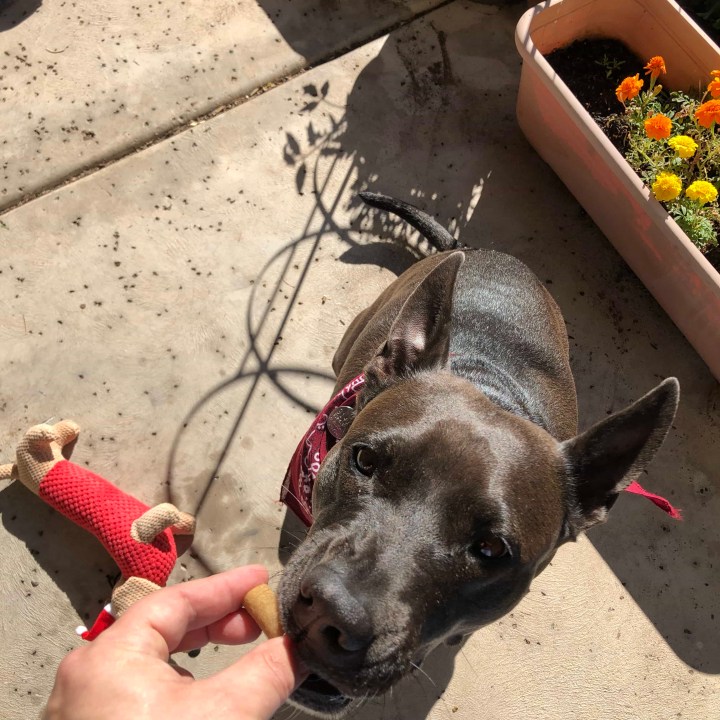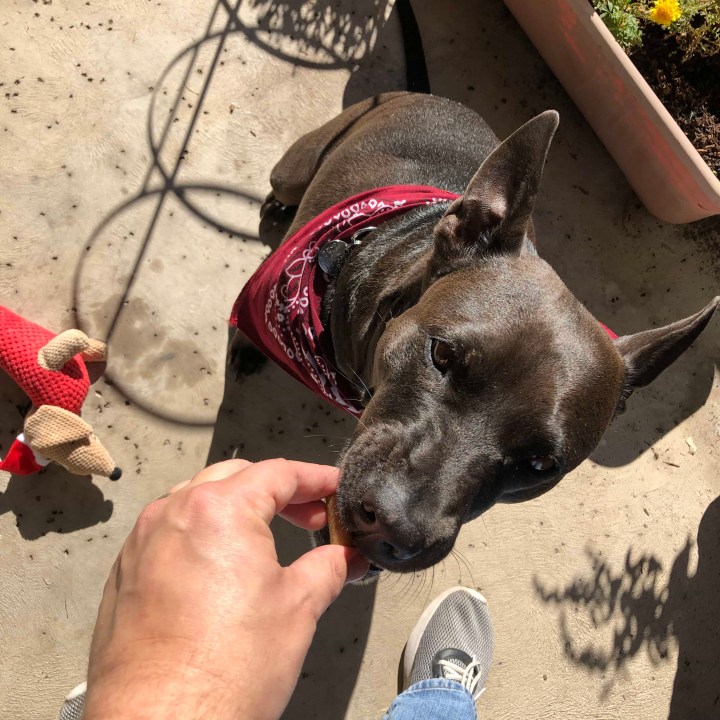 Sasha thoroughly enjoyed this tasty treat.  I'm glad we received two bags.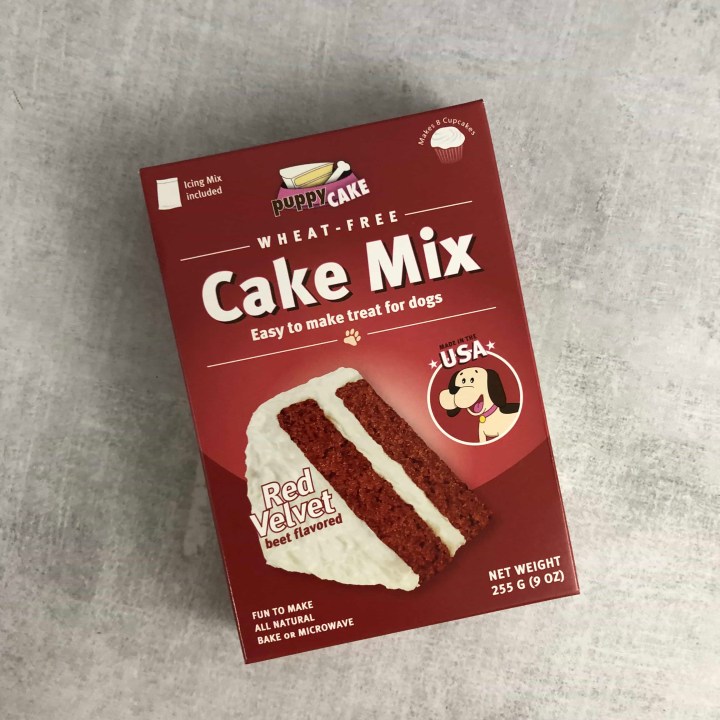 Puppy Cake Red Velvet Beet Flavored Mix – This is an interesting dog treat.  I wonder if I can use the Paula Deen tray we received for this.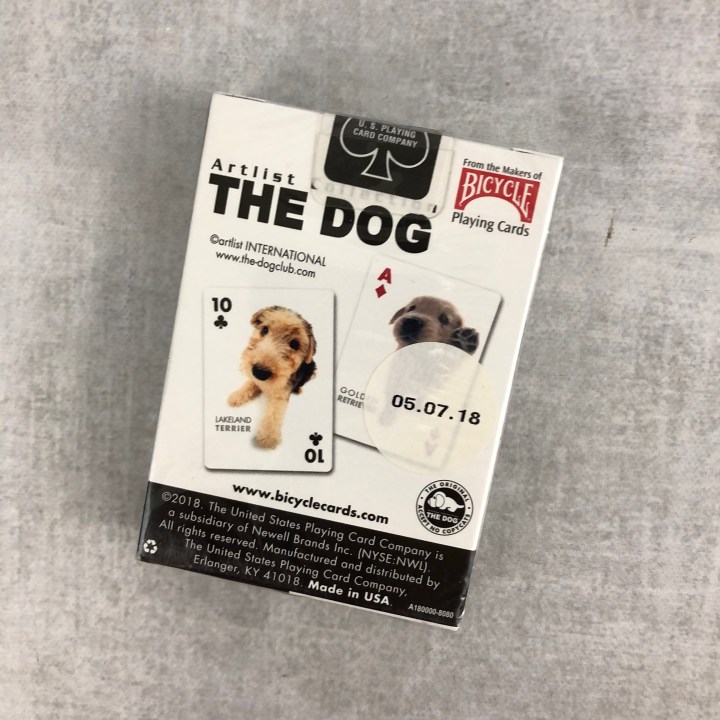 Artistic Collection The Dog Playing Cards – This is a box for Sasha but the we, as the people, get some fun stuff as well.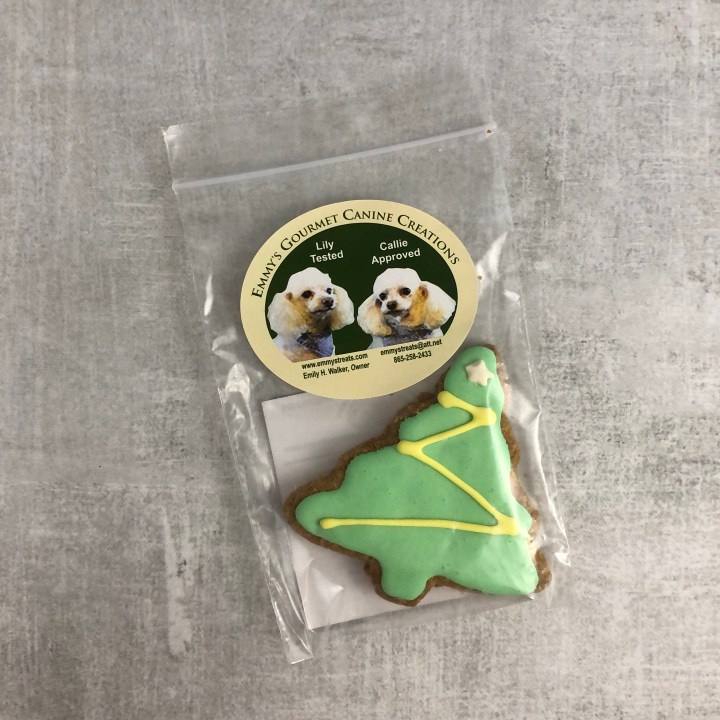 Emmy's Gourmet Canine Creations – These cookies look like they could belong to people.  I'll make sure Sasha gets it.
November's Pet Treater box is valued much higher than what the box costs and was filled with great toys and treats!
Have you tried Pet Treater yet? Share your thoughts with a comment below.