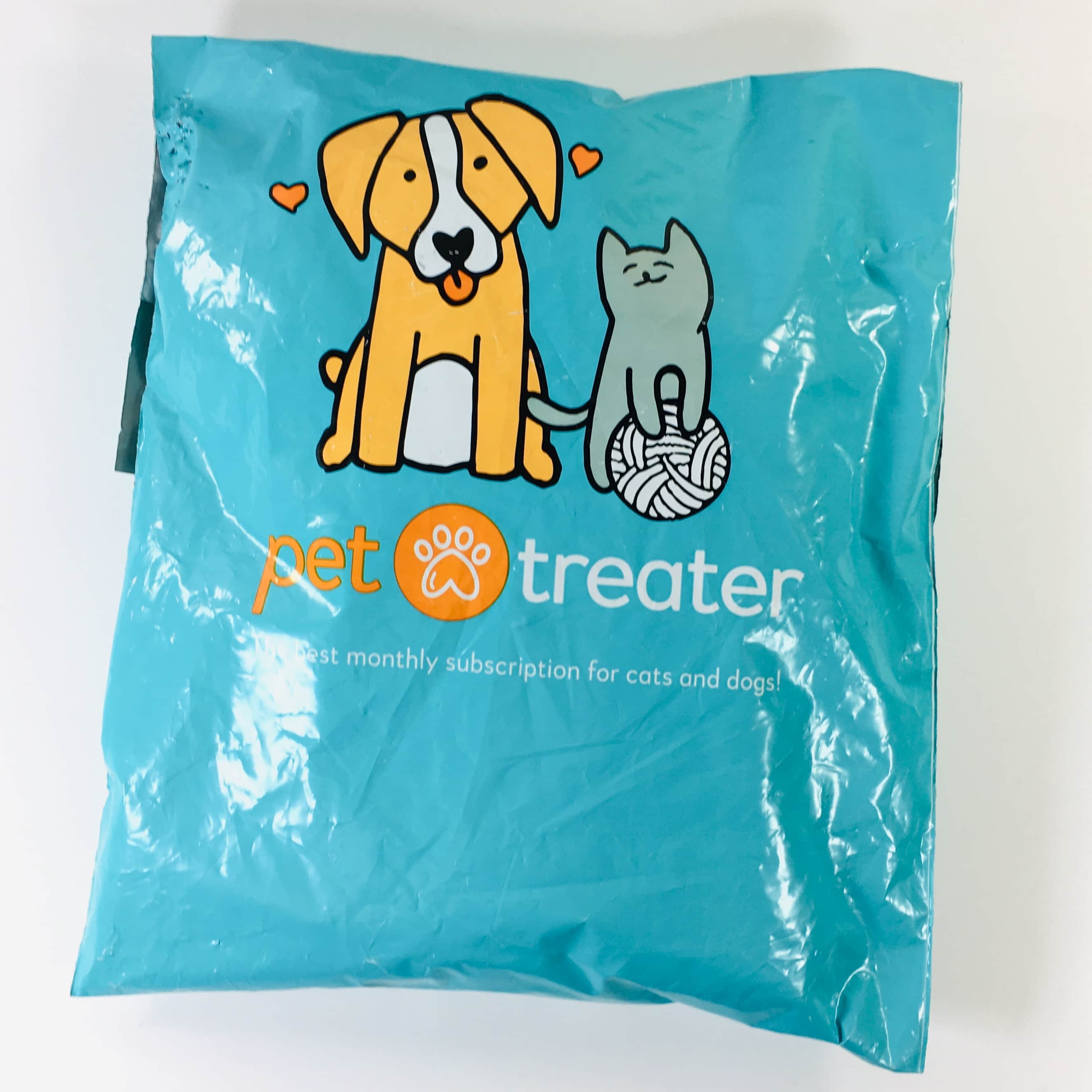 Pet Treater is a subscription program that treats your cat every month with quality items like toys and treats. The Pet Treater Cat Pack is $12.99 a month plus shipping is free. The items are sent in a plastic bag but so far all of my items have arrived in perfect condition. Yes, my cat got into the bag, you can see her teeth marks in the corner of the bag!
DEAL: Get 50% off your first month! Use coupon code CATPACK50.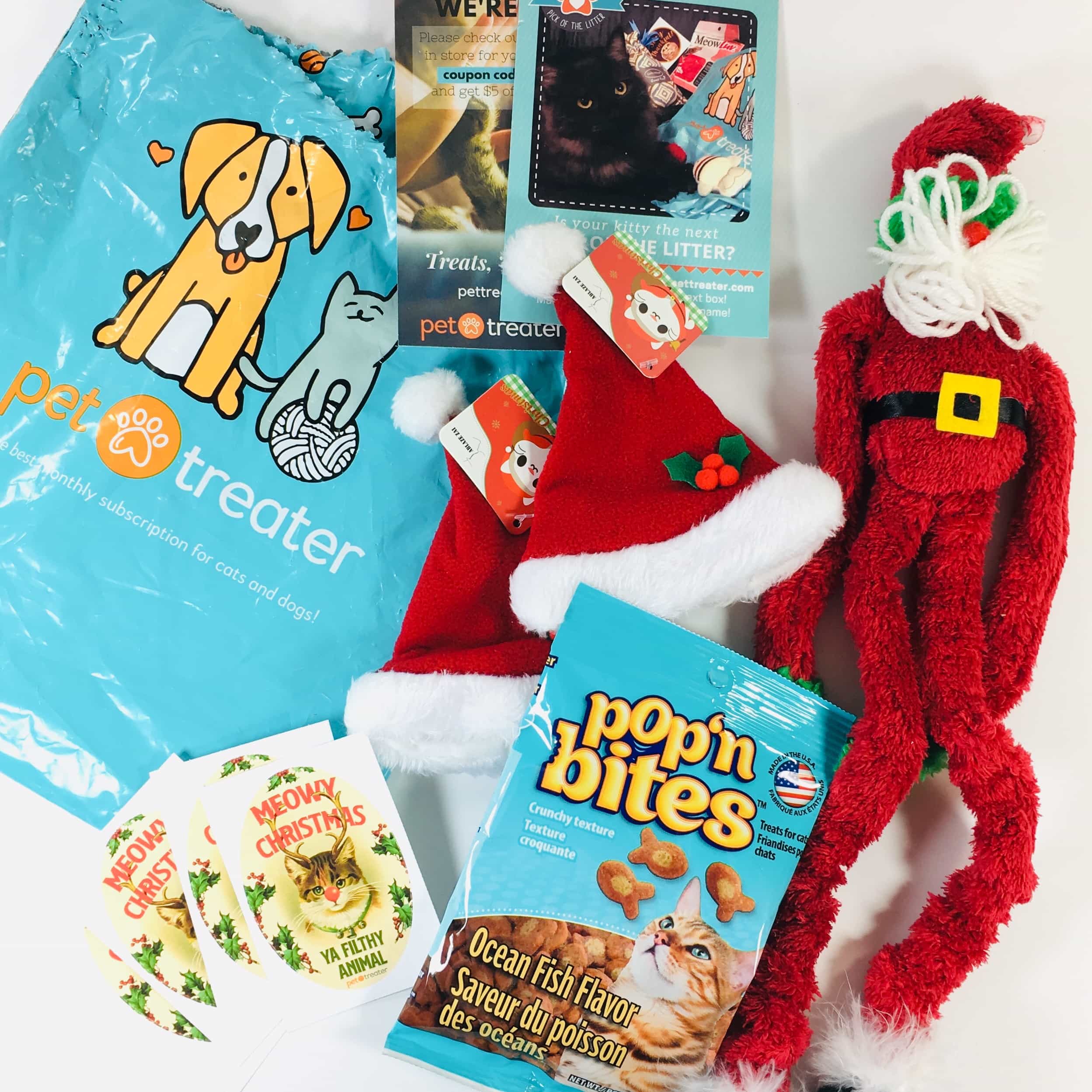 Everything in this box!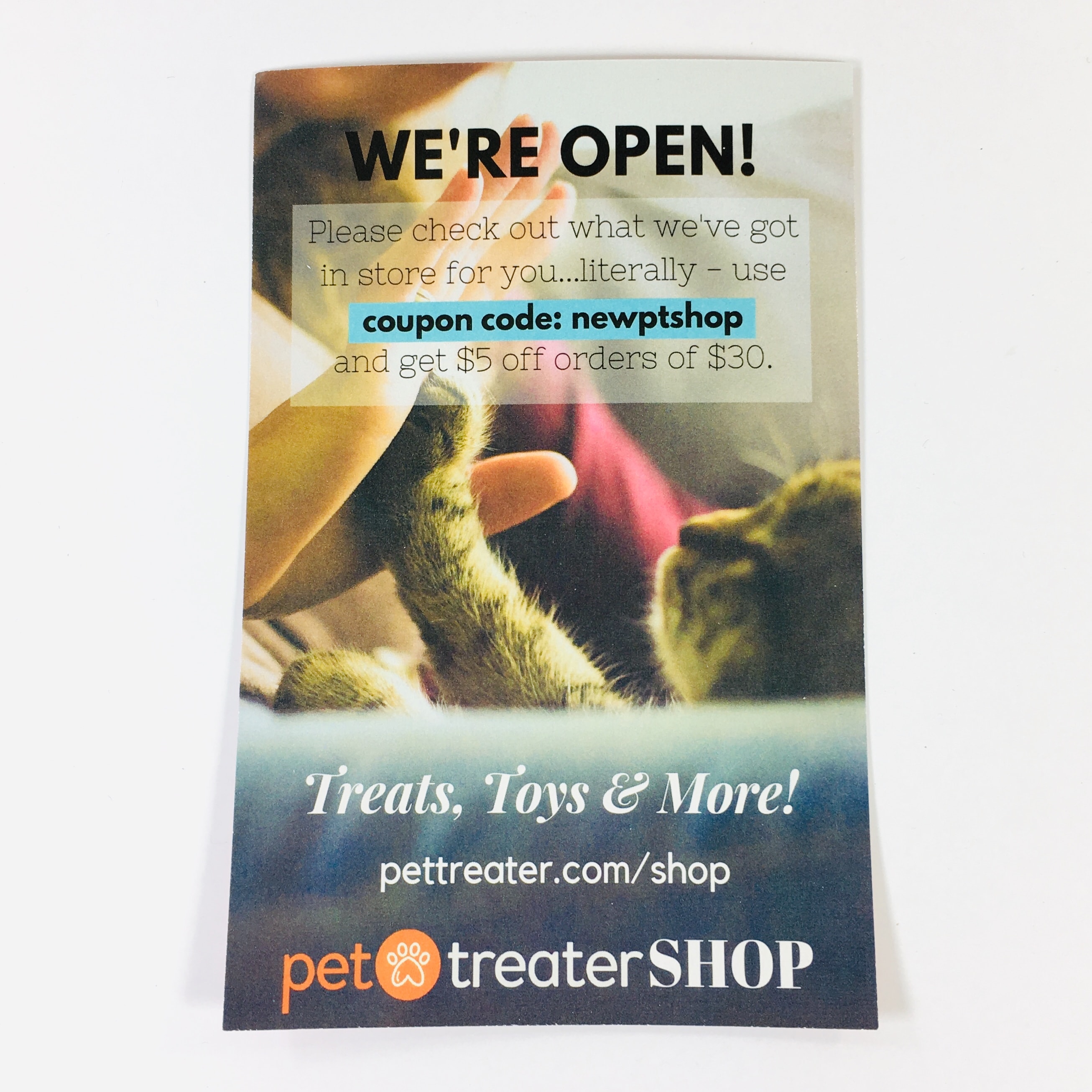 I received a card with a coupon code for the PetTreater online shop.
The back of the card suggests giving the gift of PetTreater.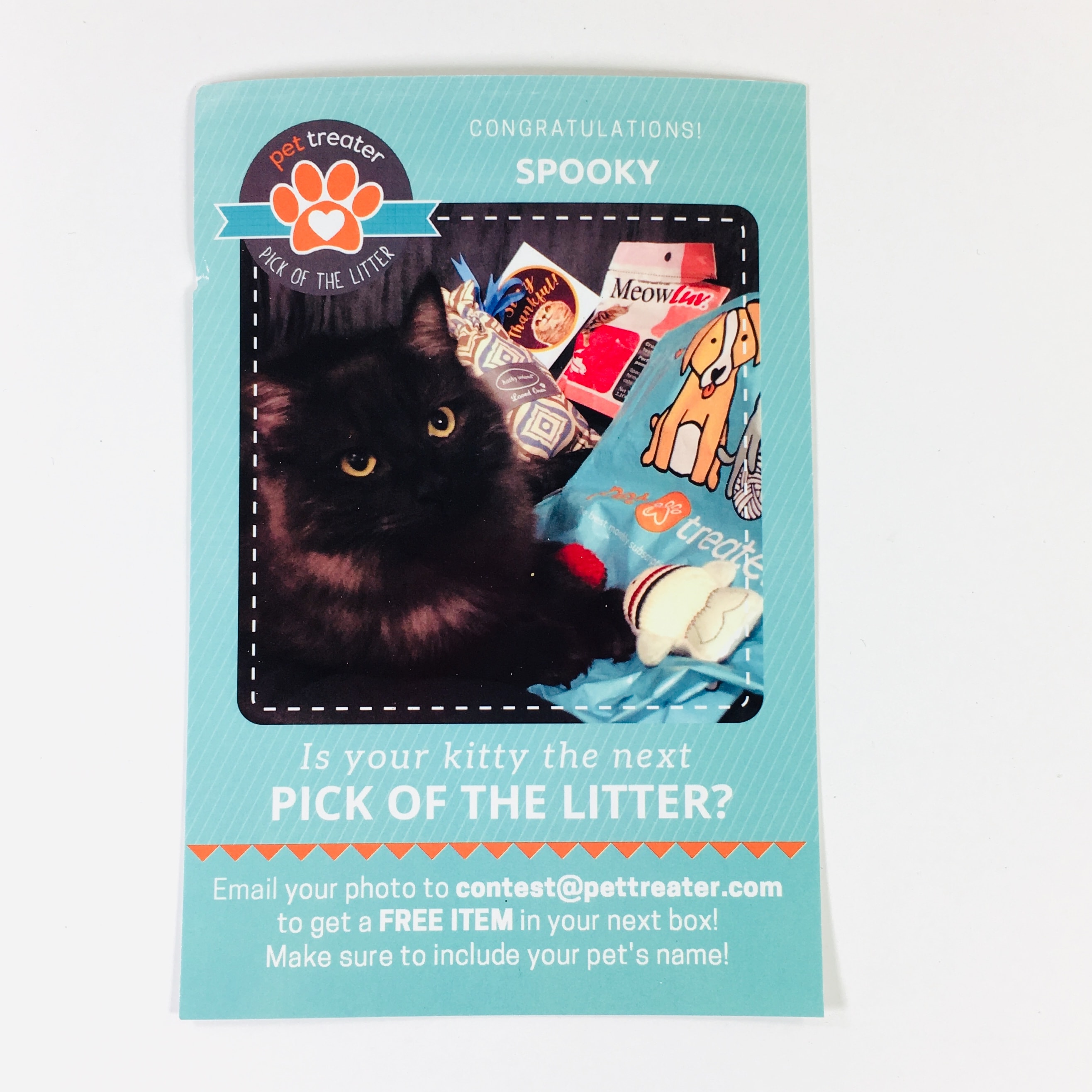 There wasn't really a product information card, but I did find a card with the monthly Pet Treater Pick of the Litter. It also gave instructions on how your cat could become next month's superstar.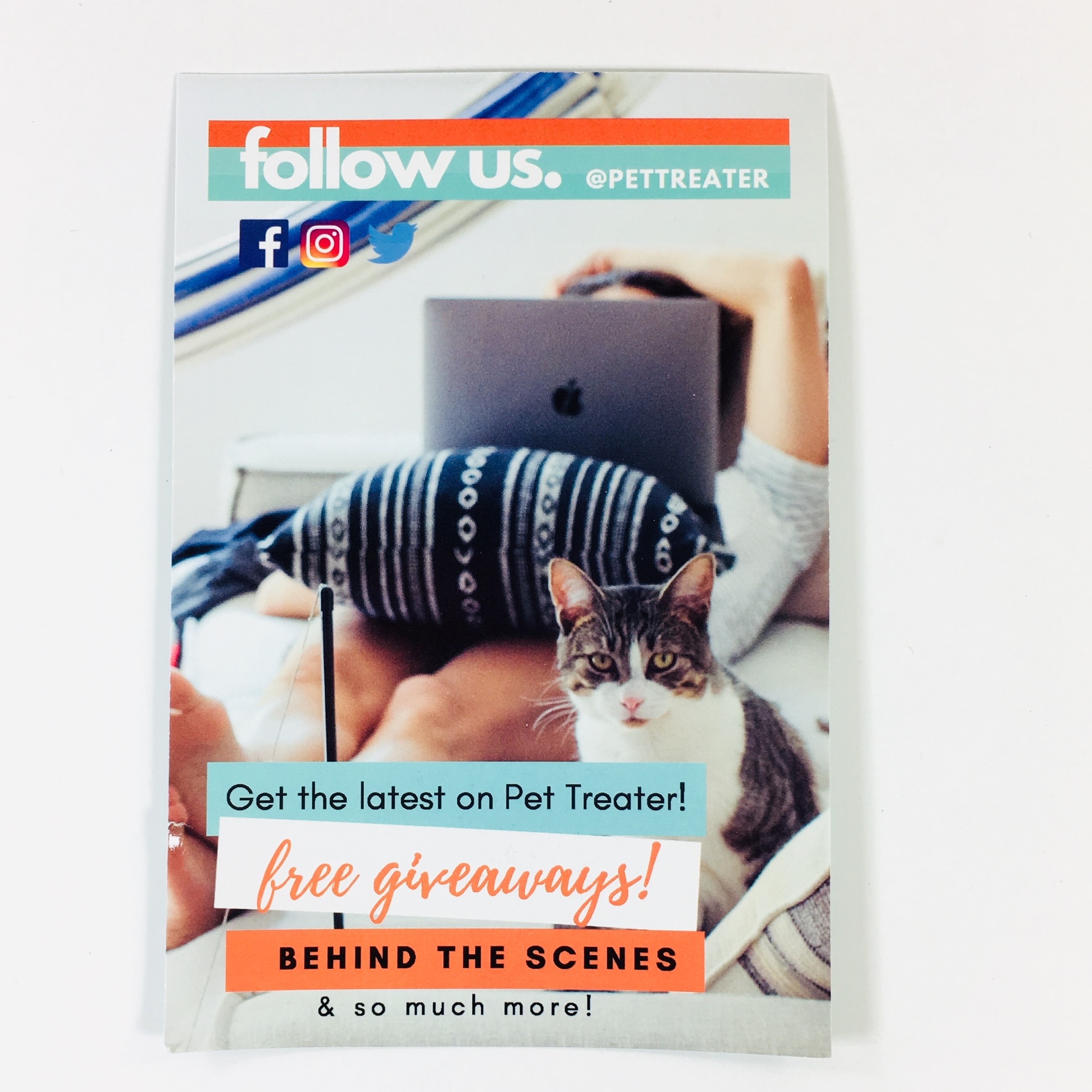 Follow PetTreater online for a chance to win free stuff!
Pet Treater sends the best punny stickers! My daughter has started a collection on her closet door. I'm not sure why I received 4 of these Home Alone inspired stickers. There's a few things wonky with my bag this month.
Pop'n Bites Ocean Fish Flavor Cat Treats ($1.02) My cats are very picky about their treats but they gobbled this one down quickly! The first few ingredients are chicken meal, corn, wheat, and animal fat and then we get "ocean fish meal". I was disappointed to find yellow dye in the ingredients because there really is no need for it plus if my older cat spits it back up then it's going to stain the carpet.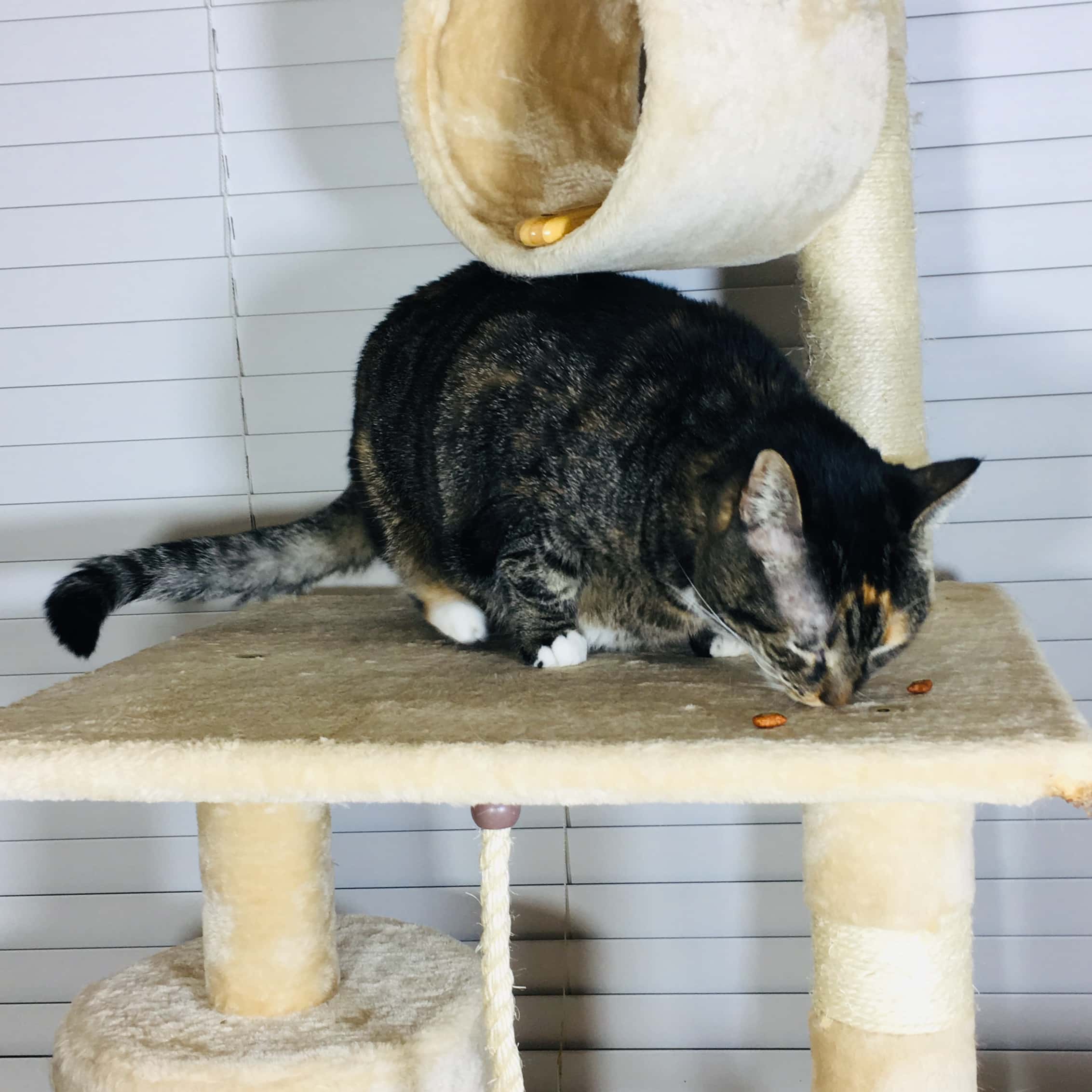 Here's my ultra-picky cat, Zoey, eating the treats on her kitty condo.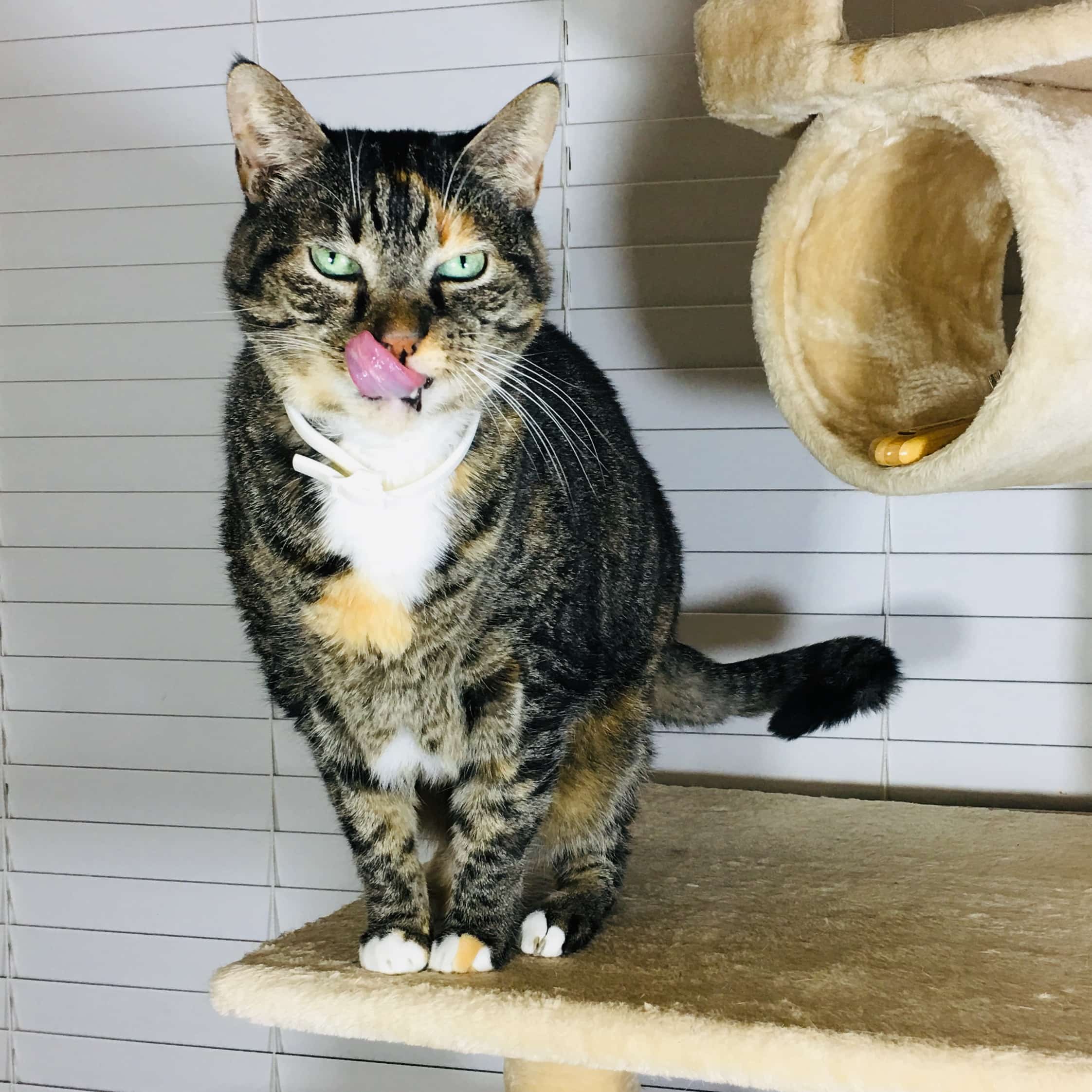 Yum!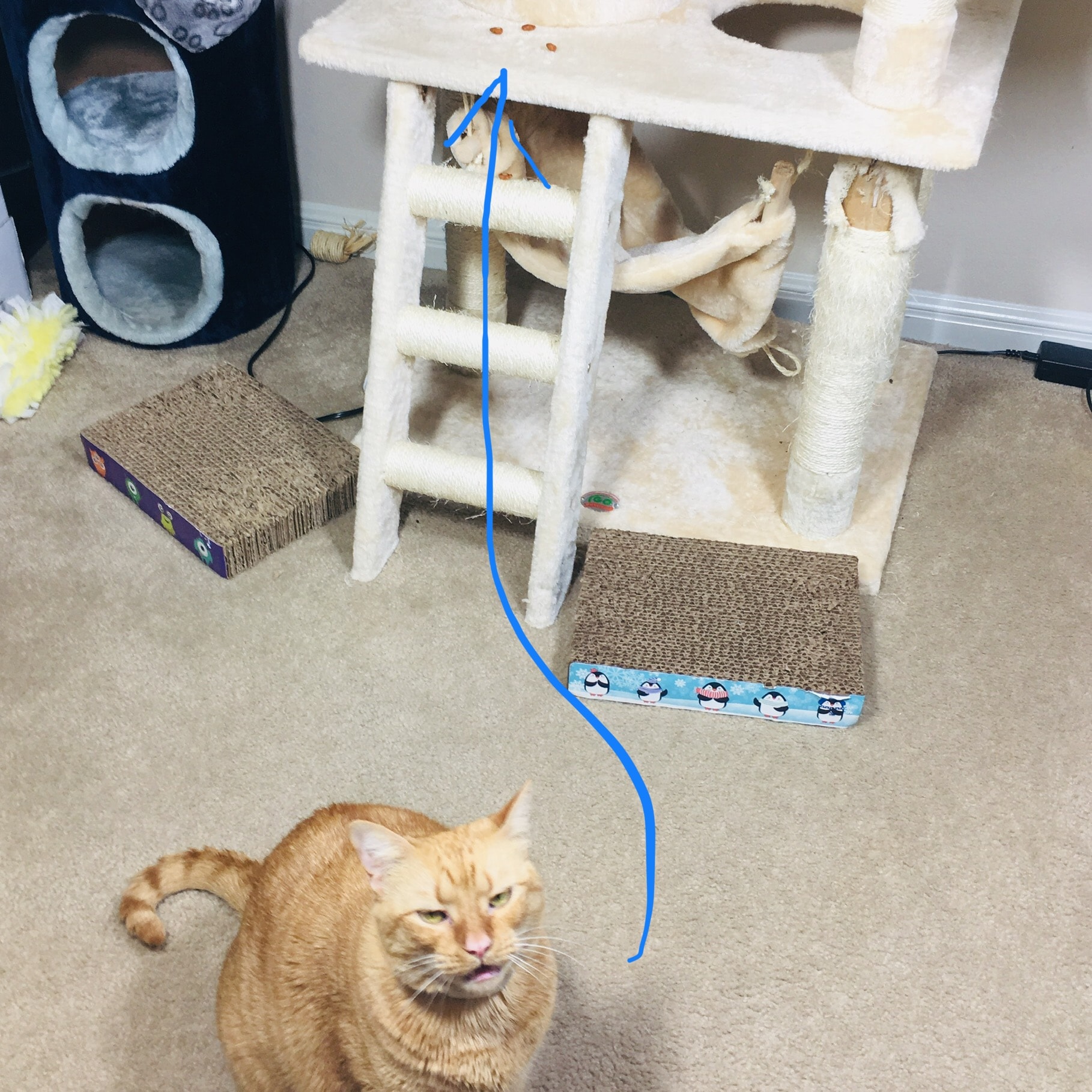 Here's Sunny complaining that I didn't give her any treats even though I placed them within her reach and showed her where they are. I even placed one on the ladder!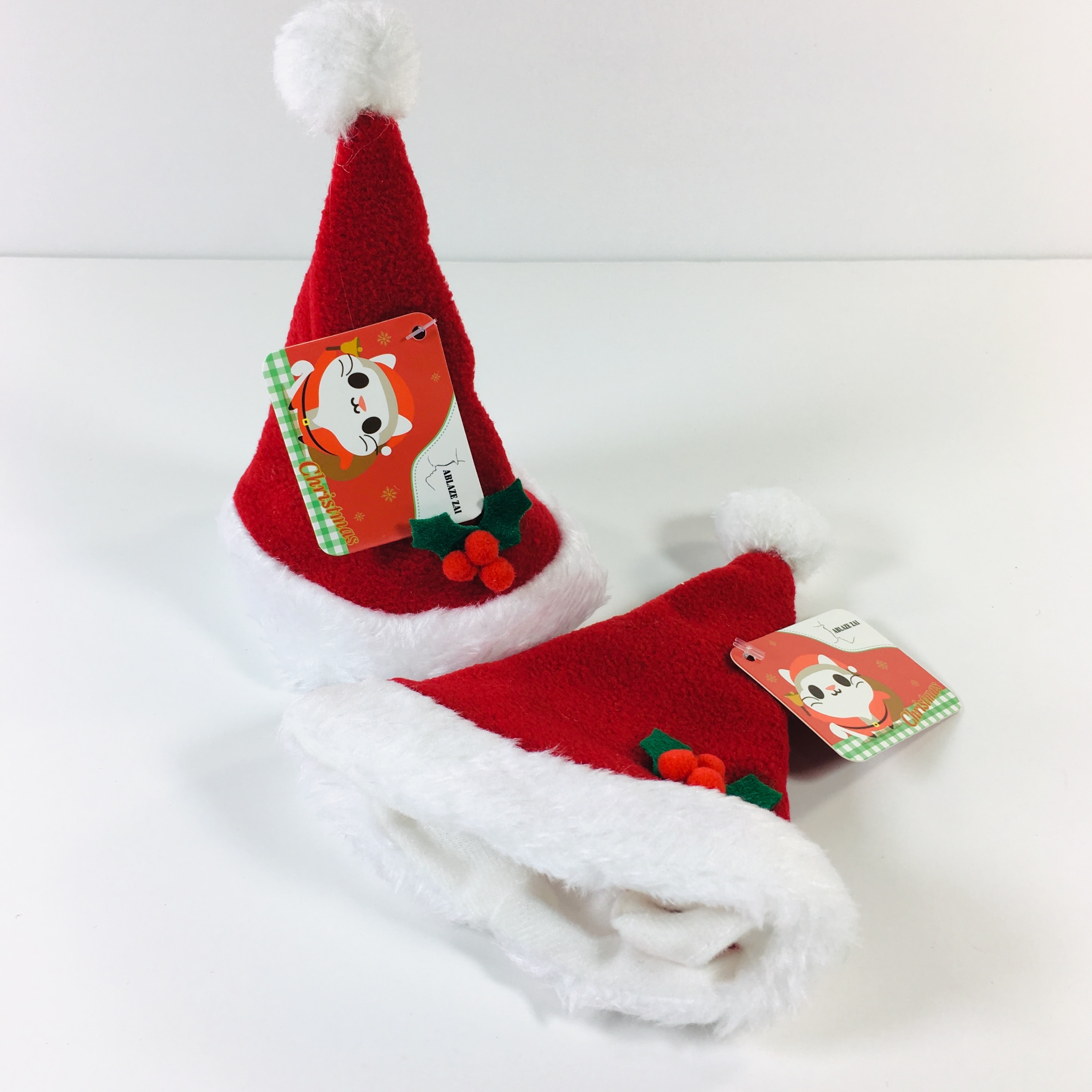 Ablaze Zai Christmas Hat ($8.99) I found a set including the hat and a scarf on Amazon for $8.99, but I received two hats for some reason.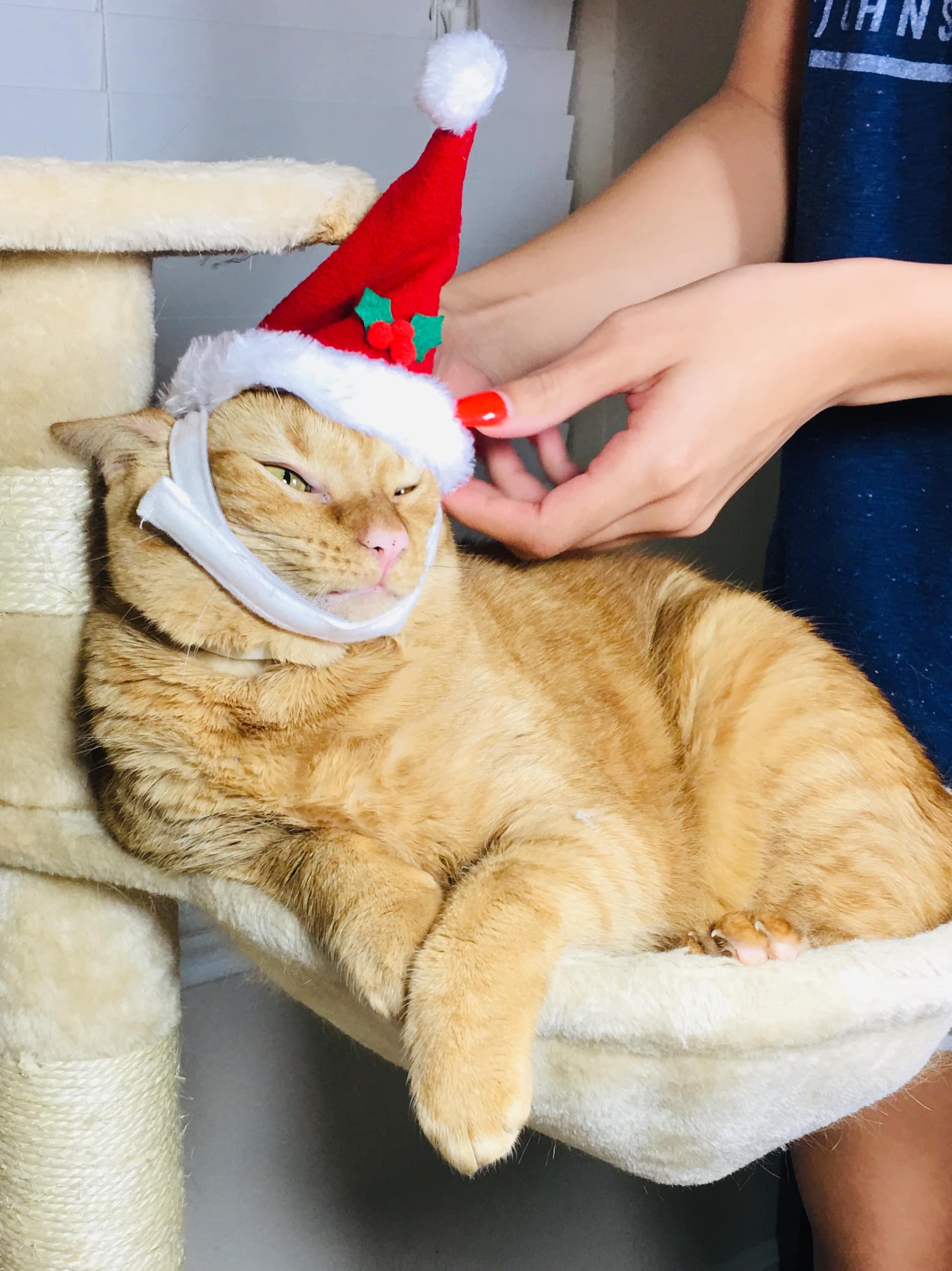 Here is my cat stylist (aka my daughter) putting the hat on Sunny.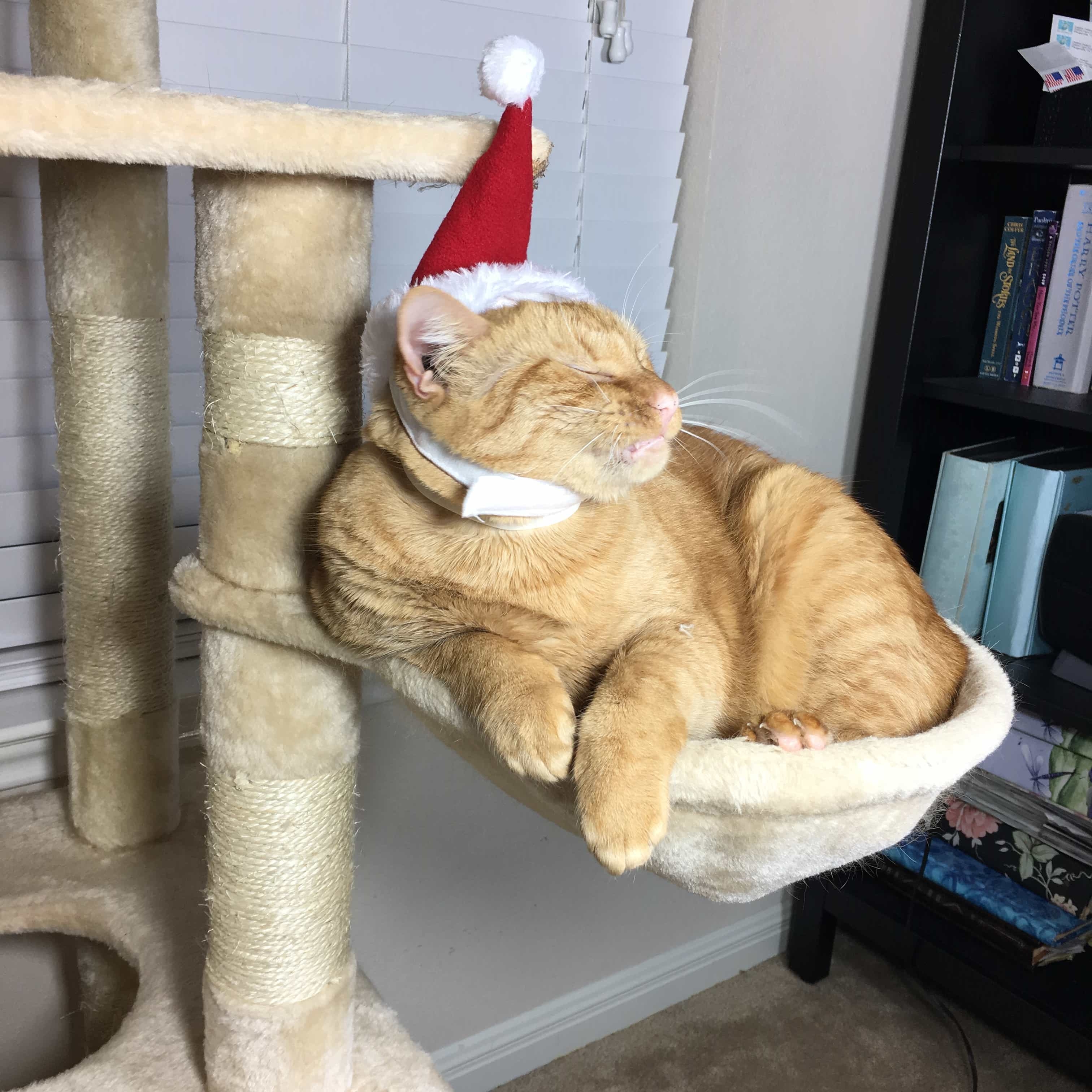 Sunny actually seemed OK with this, which is funny because she hates cat costumes.
Zoey wasn't all that happy with it though.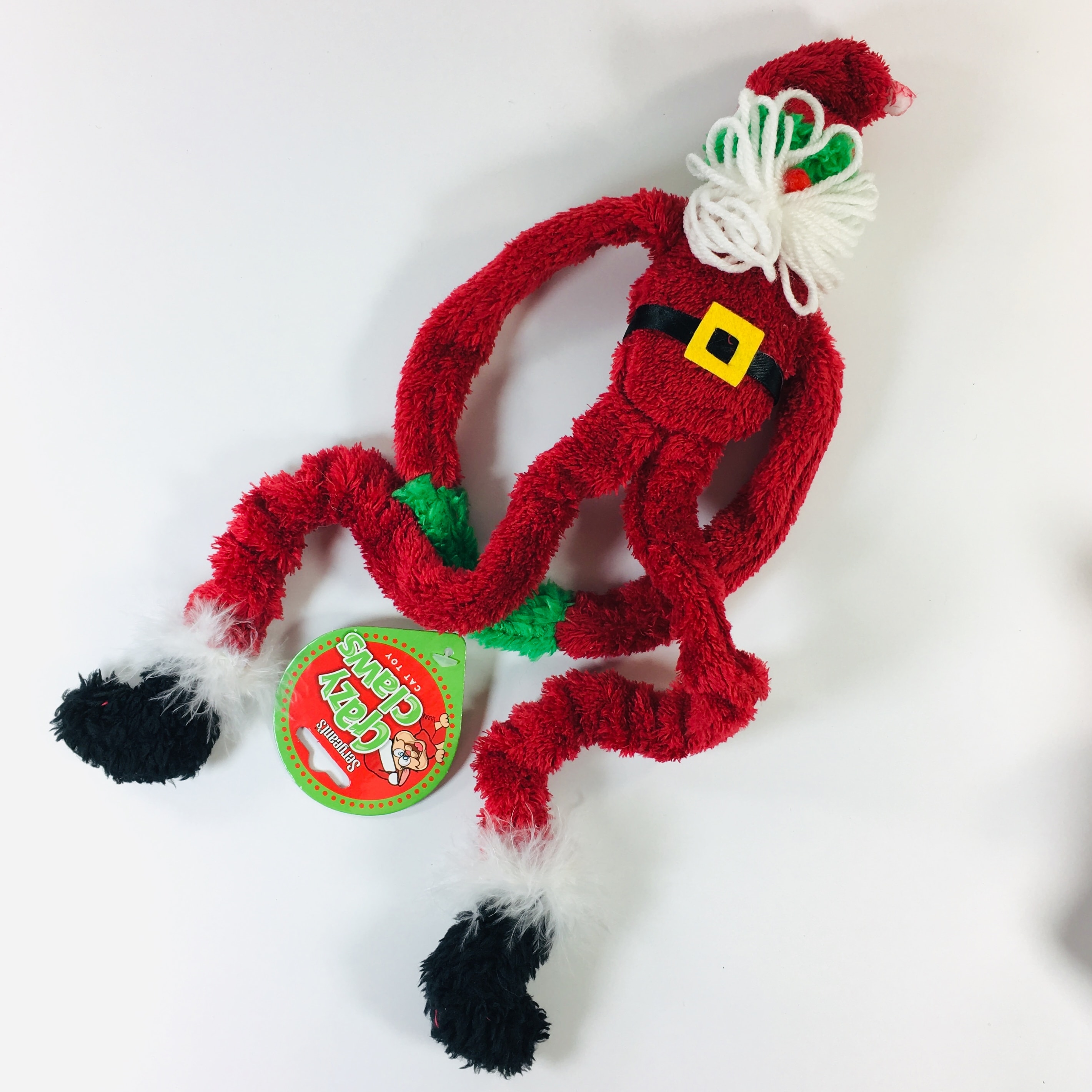 Sargeant's Crazy Claws Cat Toy is a door hanger toy for cats.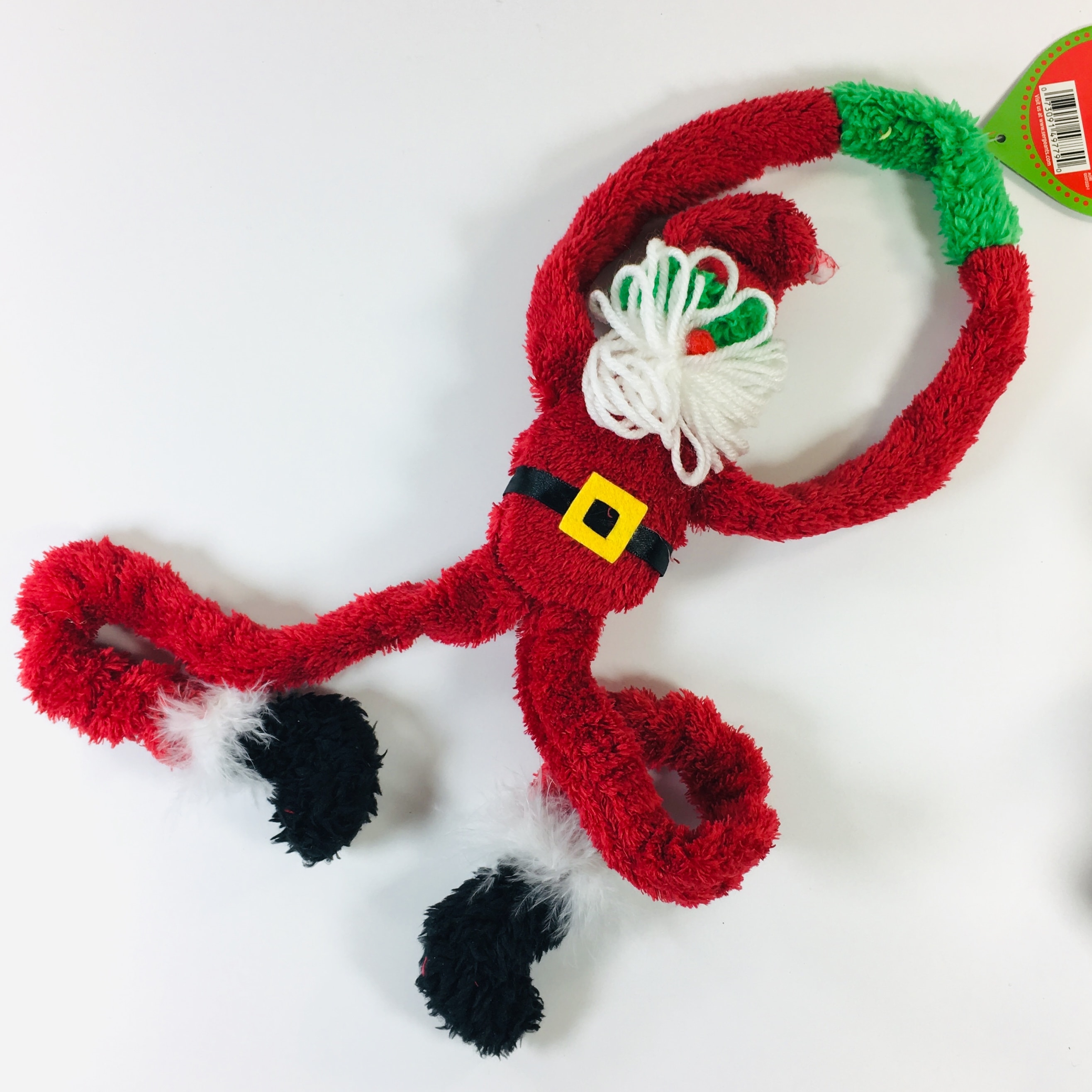 This guy reminds me of The Grinch for some reason.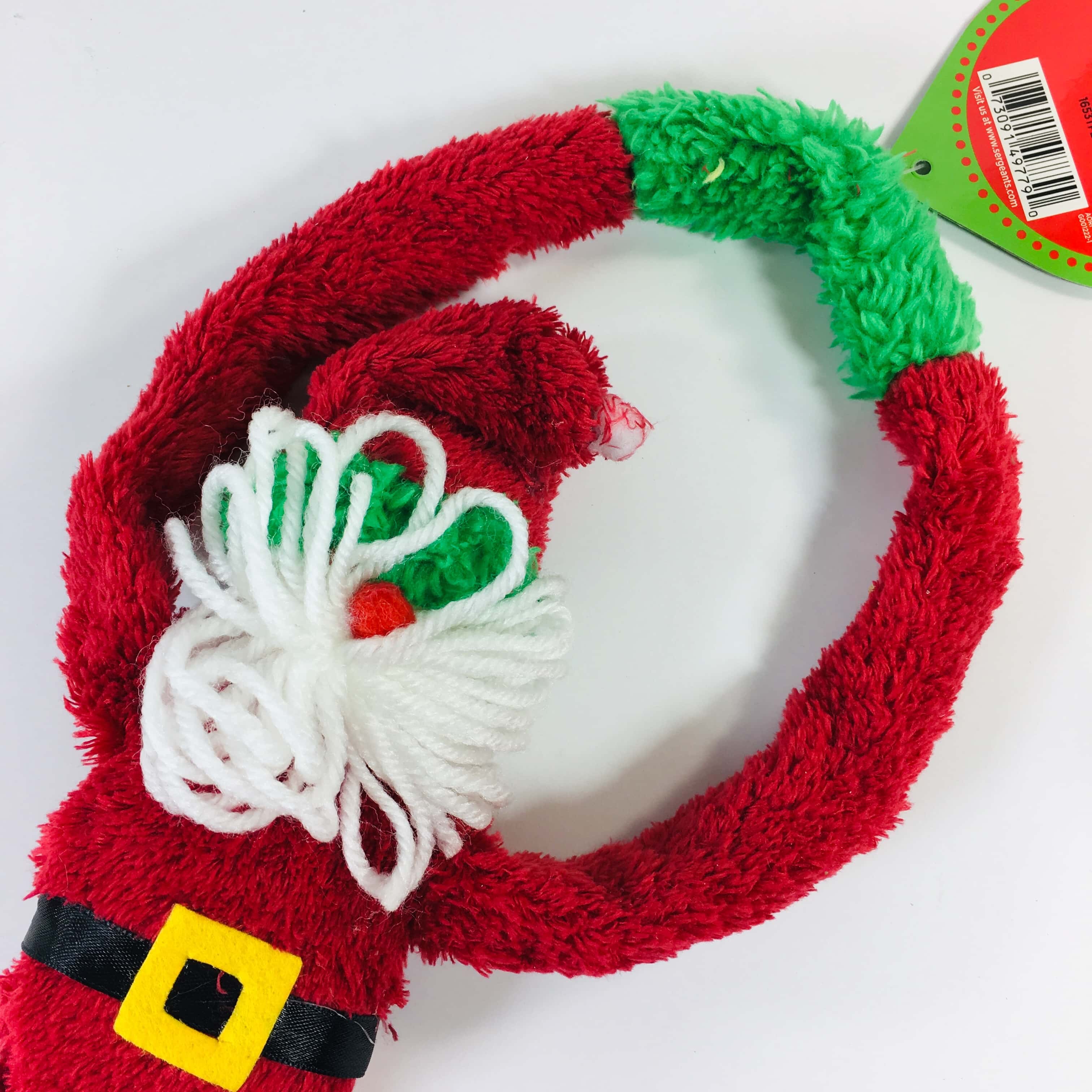 The arms can be placed over a door handle and then the cat can bat it around.
I feel like my PetTreater Cat Pack was missing something this month. I received two hats and four stickers, and maybe it was supposed to have an additional toy (based on a picture I found on their Instagram page). Maybe someone was having an off day during packing. I had a hard time finding values for some of the toys, most likely because they are no longer offered for sale, but they were still cute and were very festive.
Are you getting this month's Pet Treater Cat Pack?