PawPack is a subscription box for your dog. Each month, you'll receive 5 or more hand-selected items that your fur babies are sure to love. PawPack strives to feature hypoallergenic products and aims to ensure that items are all-natural and grain-free. Additionally, 10% of PawPack's proceeds go towards supporting rescue causes. Choose between 3 sizes to determine the right fit for your dog – small (0-20 lbs.), medium (20-50 lbs.), and large (50+ lbs.). Boxes are $39 per month (price drops with extended plans – $29 per month for an annual plan).
DEAL: Save 50% on your first box! Use coupon code HELLOSUB50.
FYI – PawPack has now merged with PetBox!
The wrapper is filled with food drawings!
There were just so many goodies for Dean and Lindy to get into!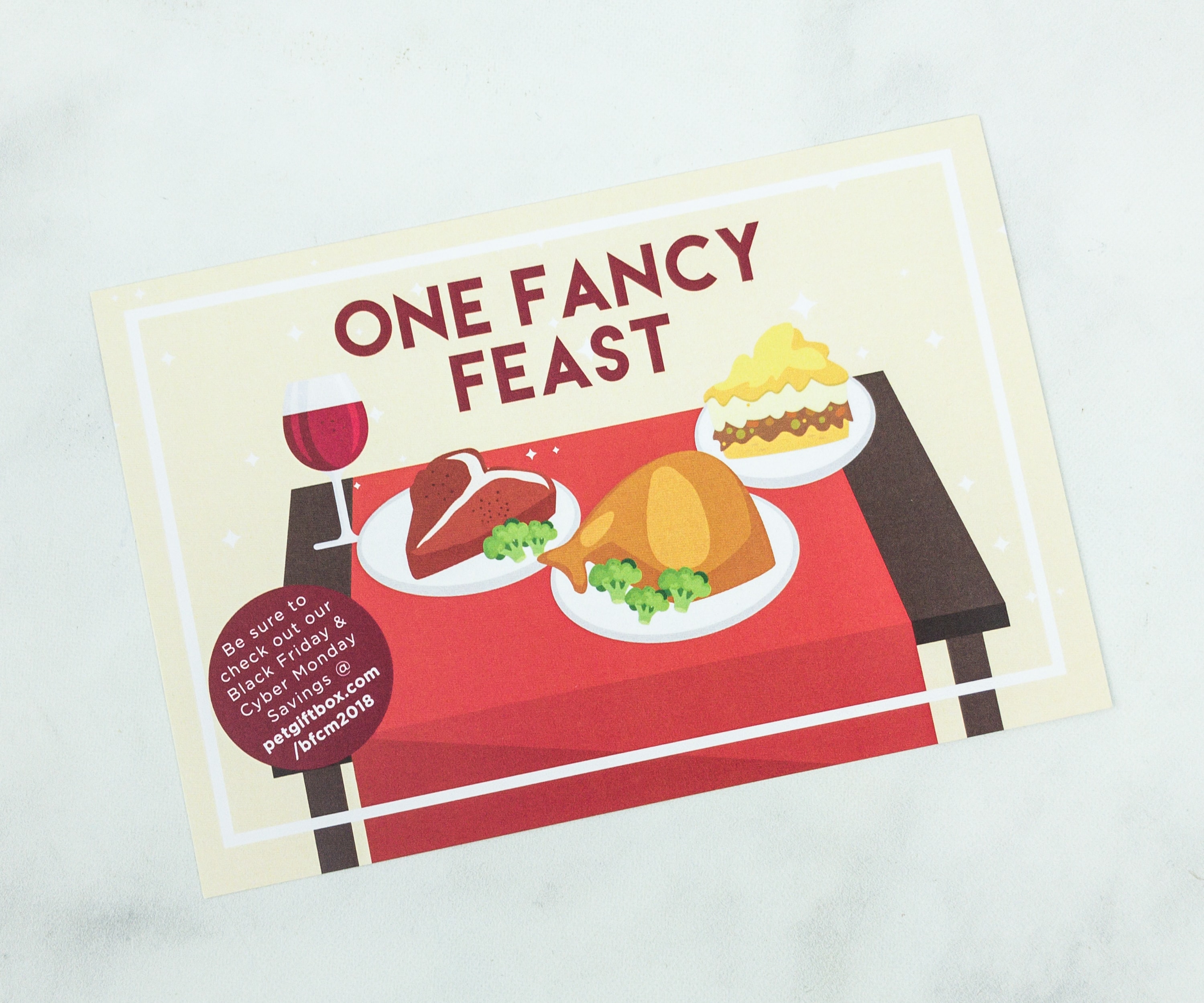 The theme this month is ONE FANCY FEAST.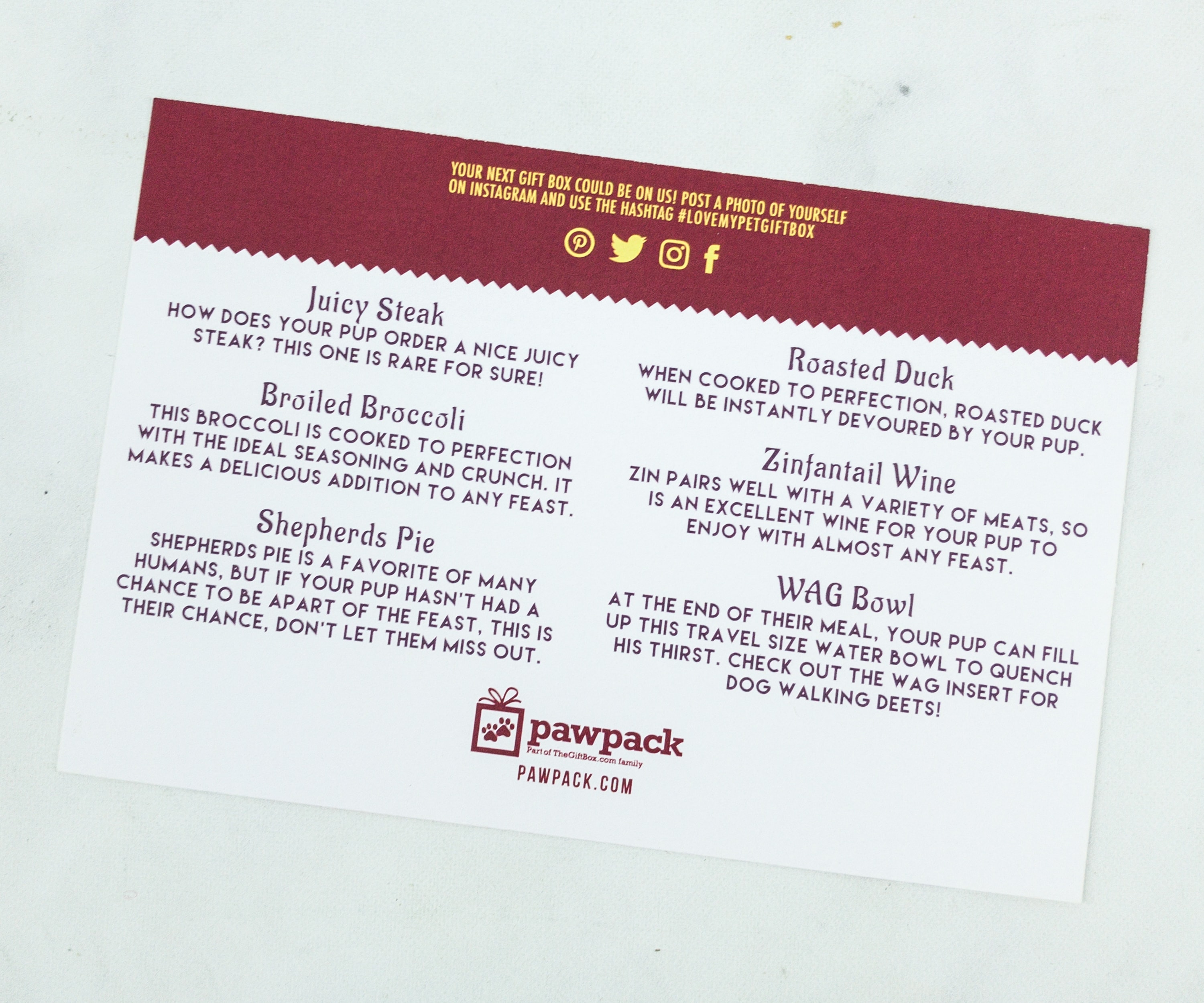 This information card gives you a list of all the items in the box.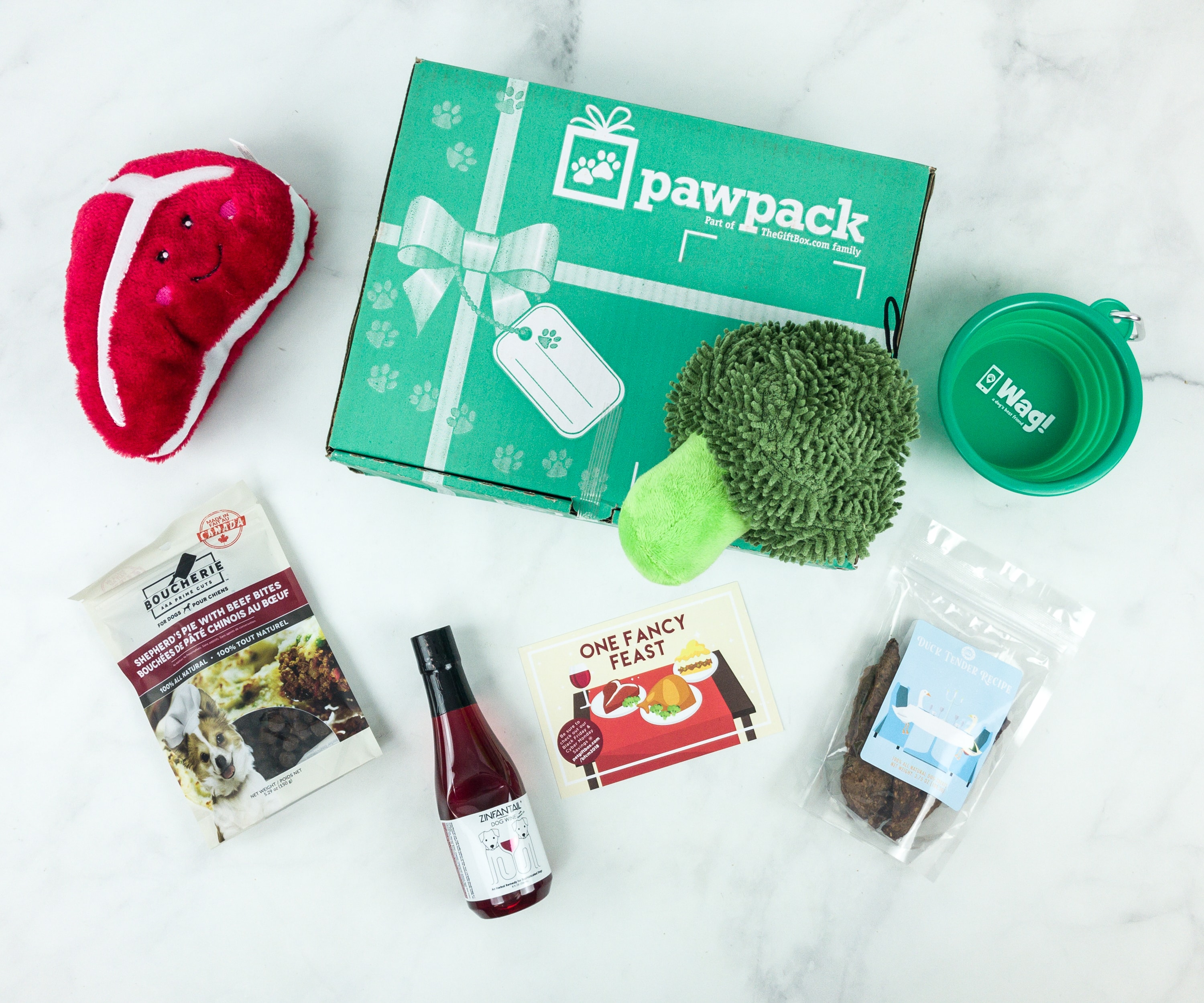 Everything in our box!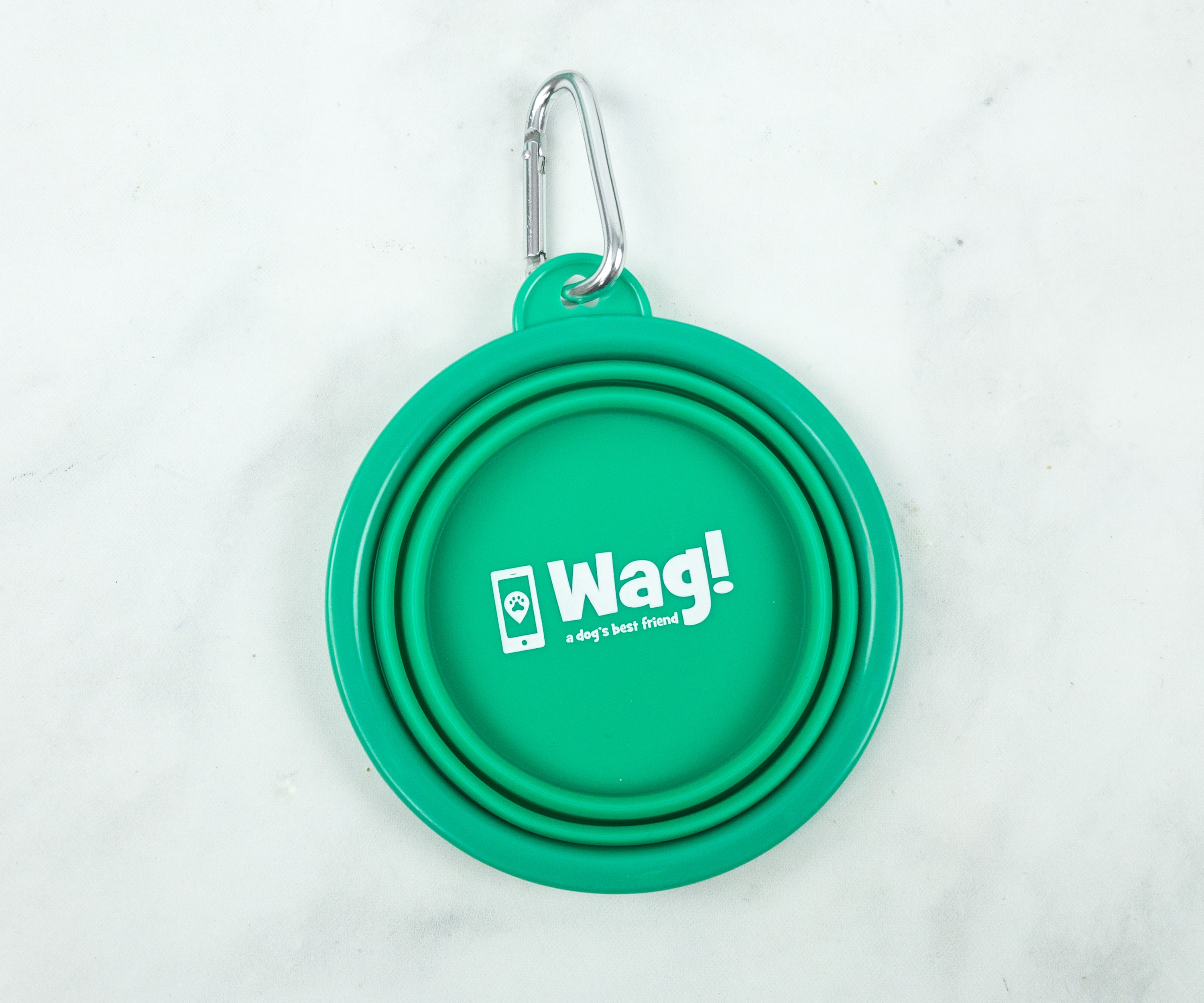 Wag! A Dog's Best Friend – It's a handy collapsible bowl you can use when feeding your pets, especially when you're taking them out or when traveling with them.
The bowl is deep enough to hold water or dog food. When not in use, simply collapse the bowl and clip on your bag, and that's it. The materials used here are environmental-friendly and will not harm your pet either.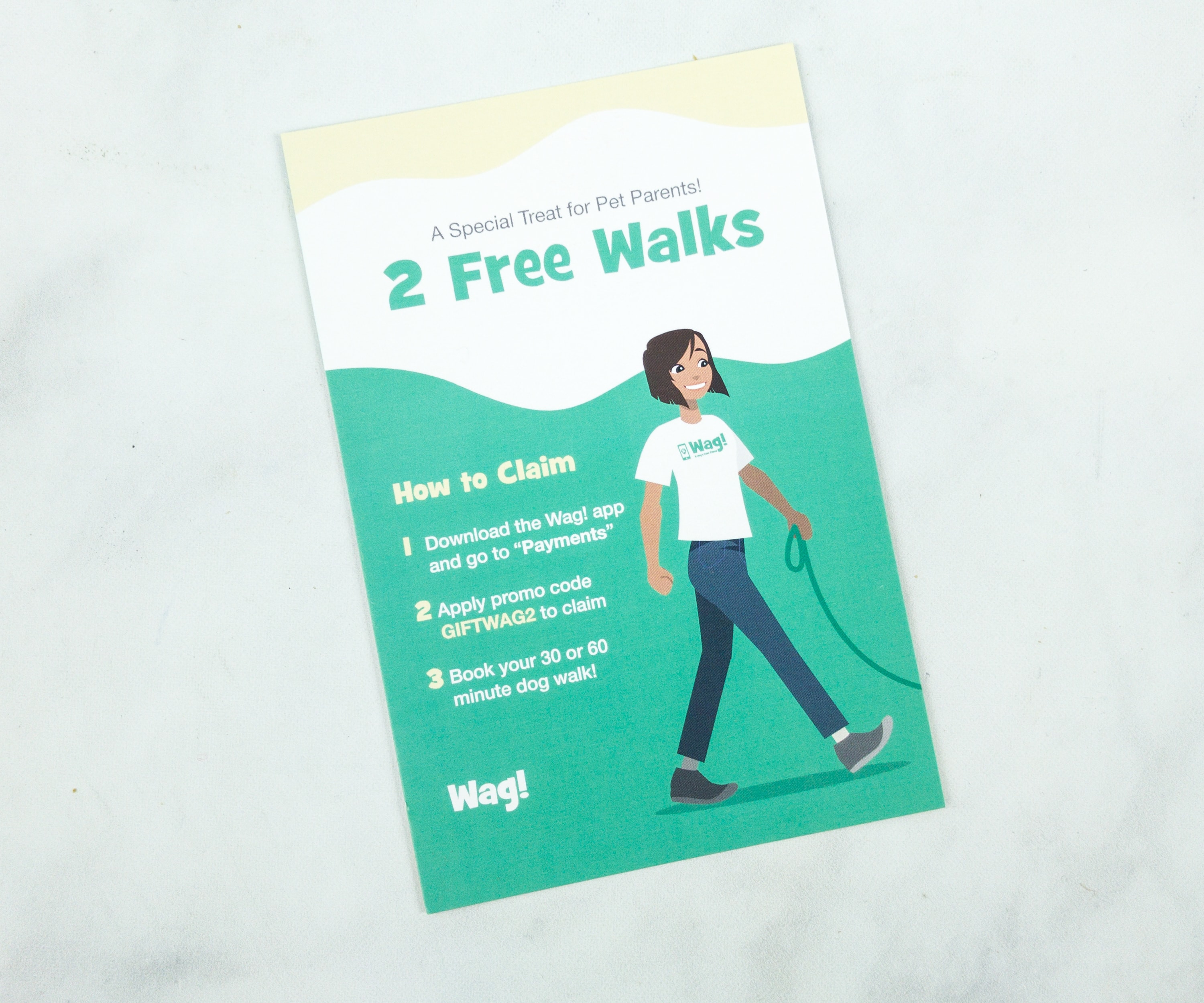 It also comes with 2 free walks from Wag! This app is convenient for those who can't walk their dogs because of their busy schedule.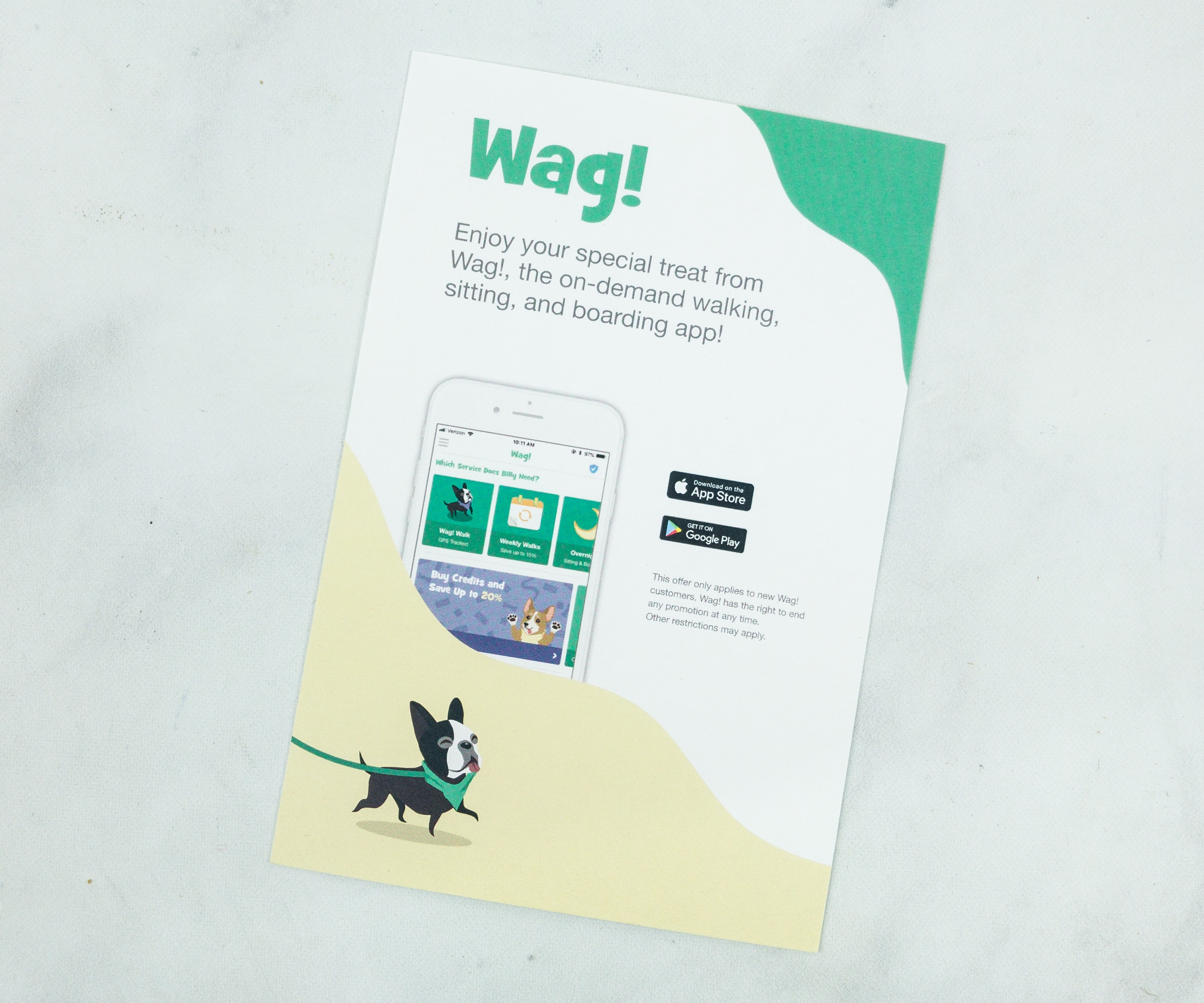 More information about the app is included in a card.
Petlou Brocolli Dog Toy ($11.94) This broccoli dog toy is soft and cuddly, and it resembles the real deal too! It has a single squeaker that will surprise your pet but will make them eager to find that squeaker as they bite into the toy. What you'll get is hours of entertainment for your pet!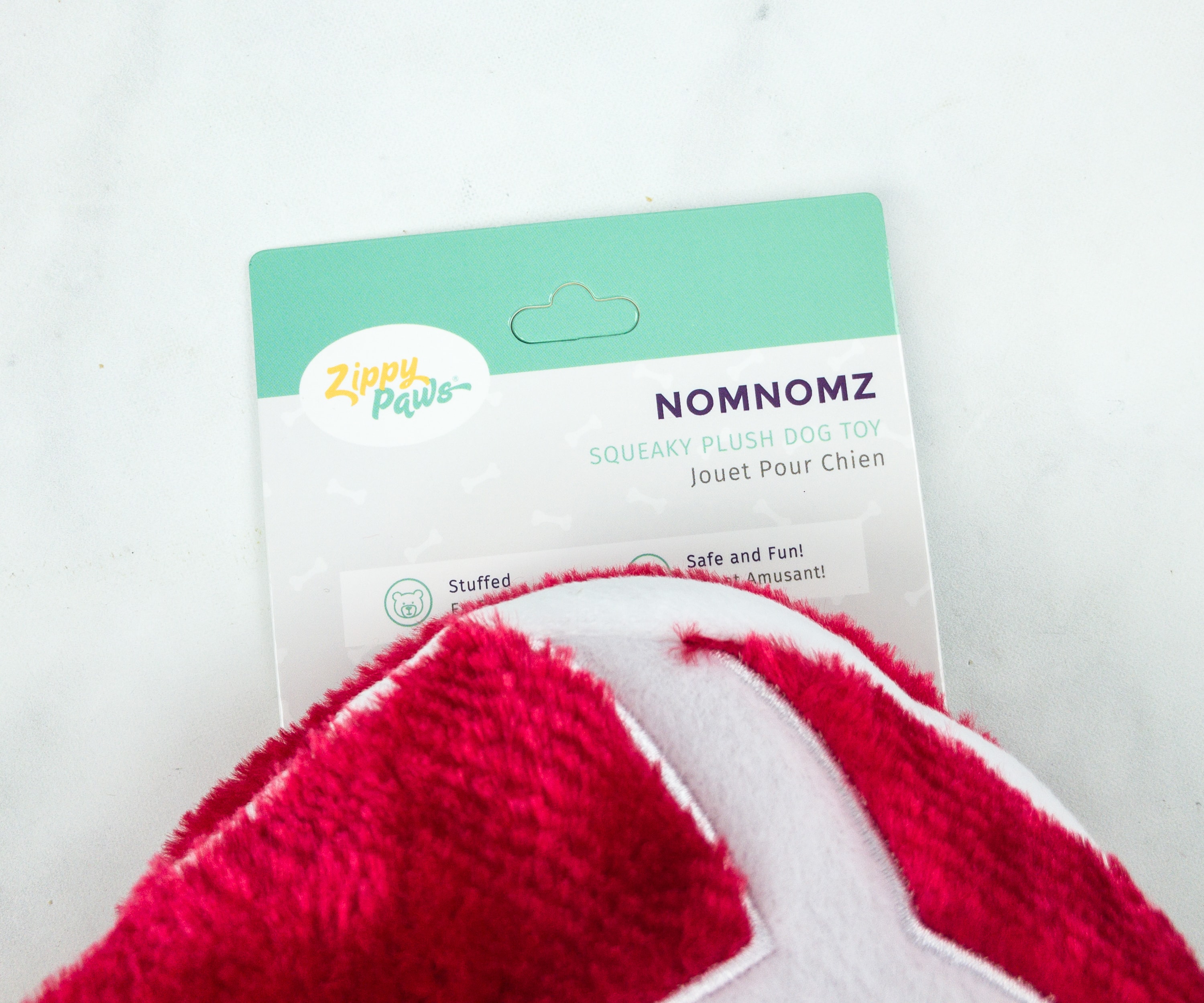 Zippy Paws NomNomz Squeaky Plush Dog Toy ($8.03) Well, this steak dog toy is going to be another source of fun for my two furbabies. it does look like a steak from a distance. The cute face though really gives it that adorable look.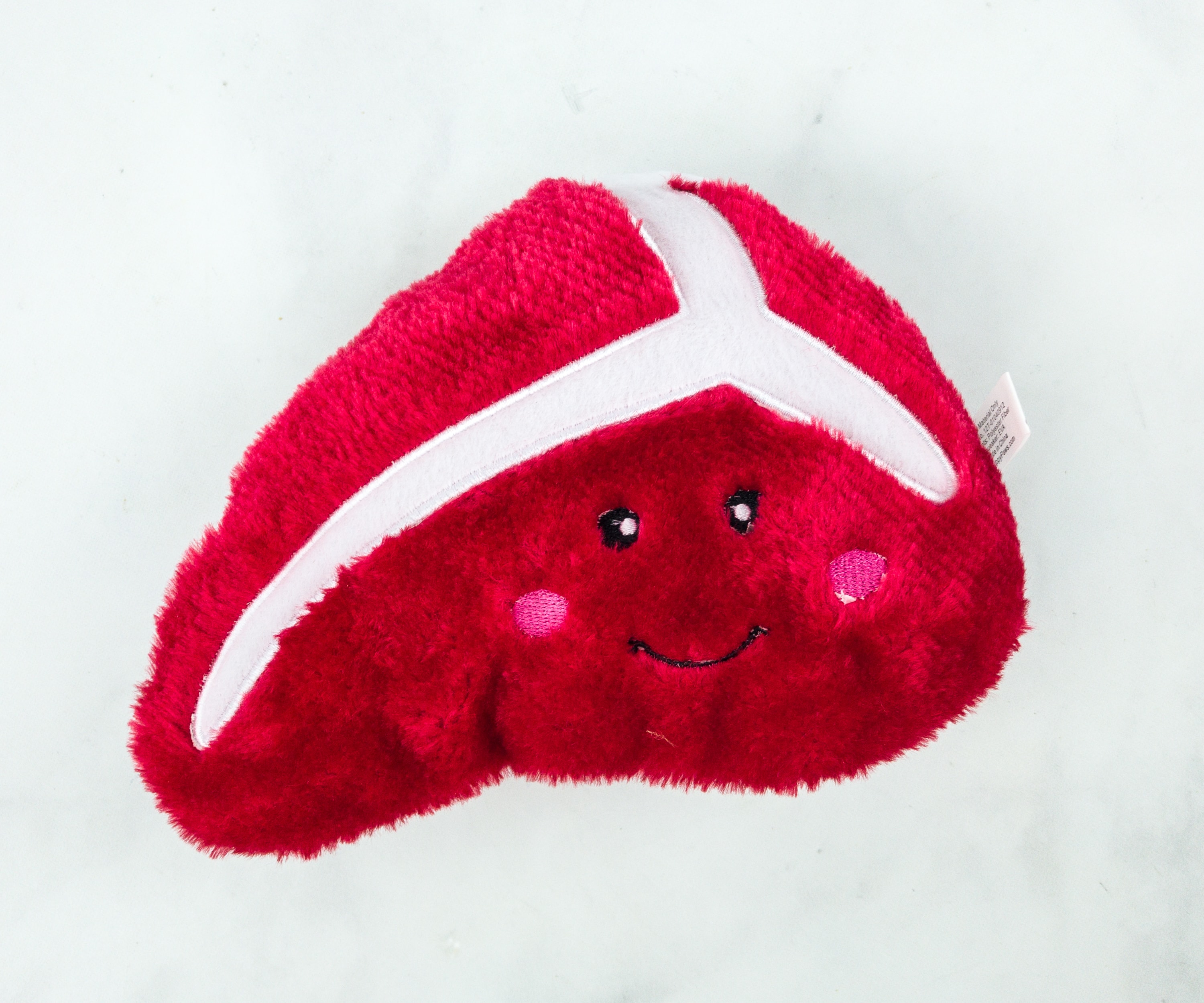 When it comes to food-inspired toys, I find this squeaky plush dog toy worth it. There are two large squeaker balls inside the plushie which squeaks when your dog chews on it. It's lightweight too, so you can easily throw the toy for a game of fetch.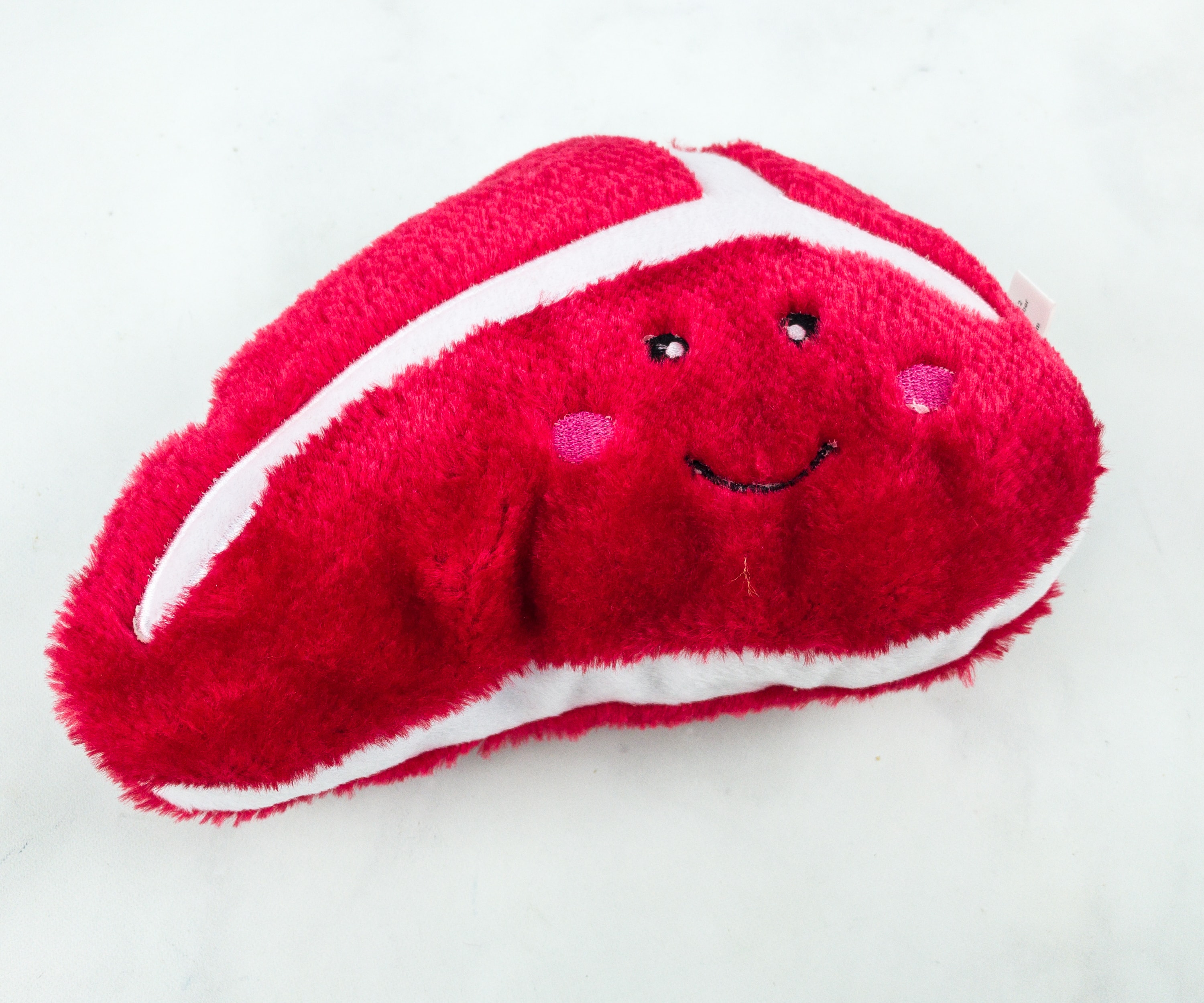 It's cuddly which means that your furbaby will find it a nice companion in bed!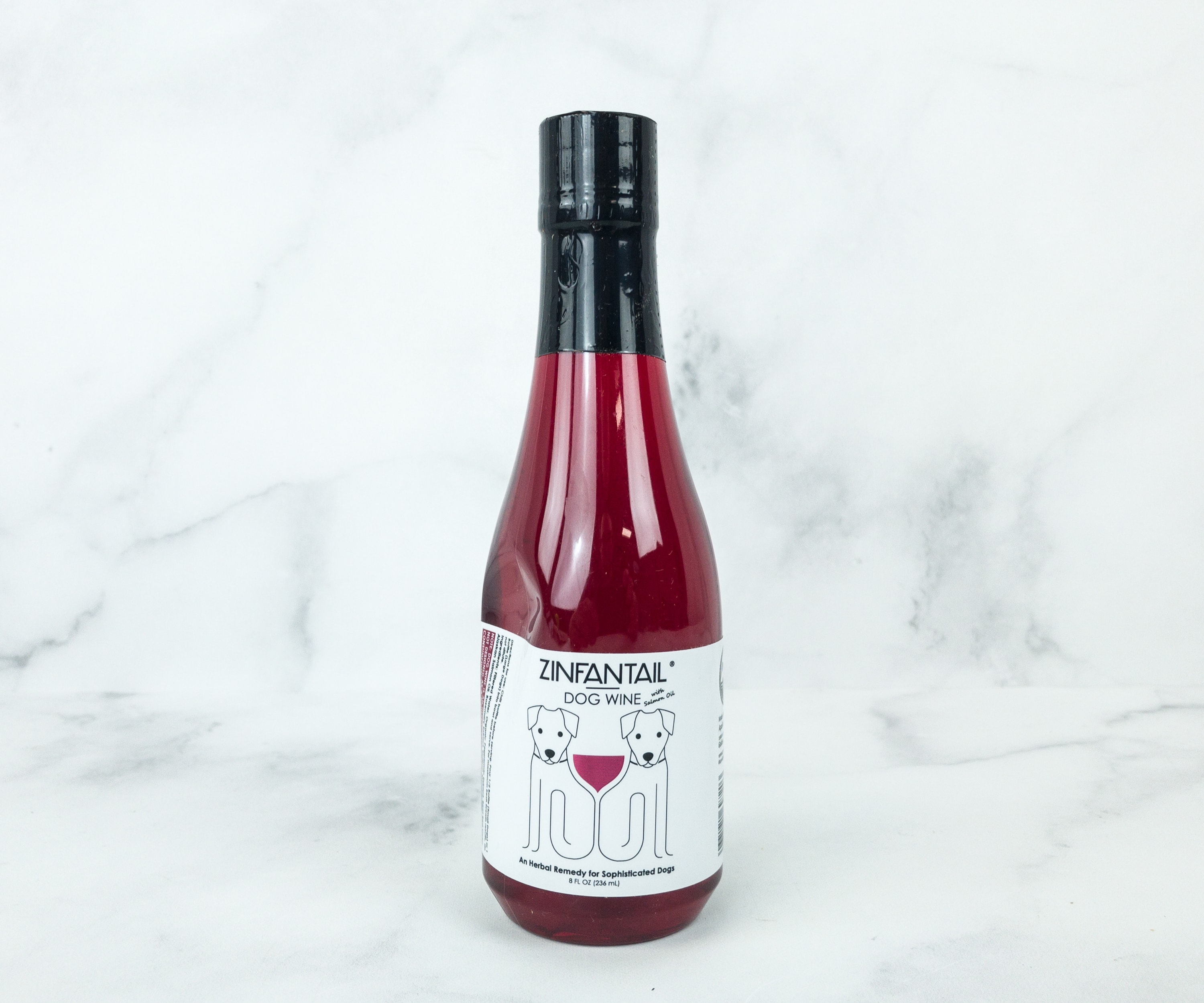 Zinfantail Doc Wine ($9.95) Who would have thought that you and your pet can bond with wine? Zinfantail is a dog wine that is designed to give your fur baby some fine time with you as you sip your own drink at night. Well, this is not really wine per se, since it is made from herbal ingredients, filtered water, and some preservative, but you get the idea. This wine is good for their digestion too.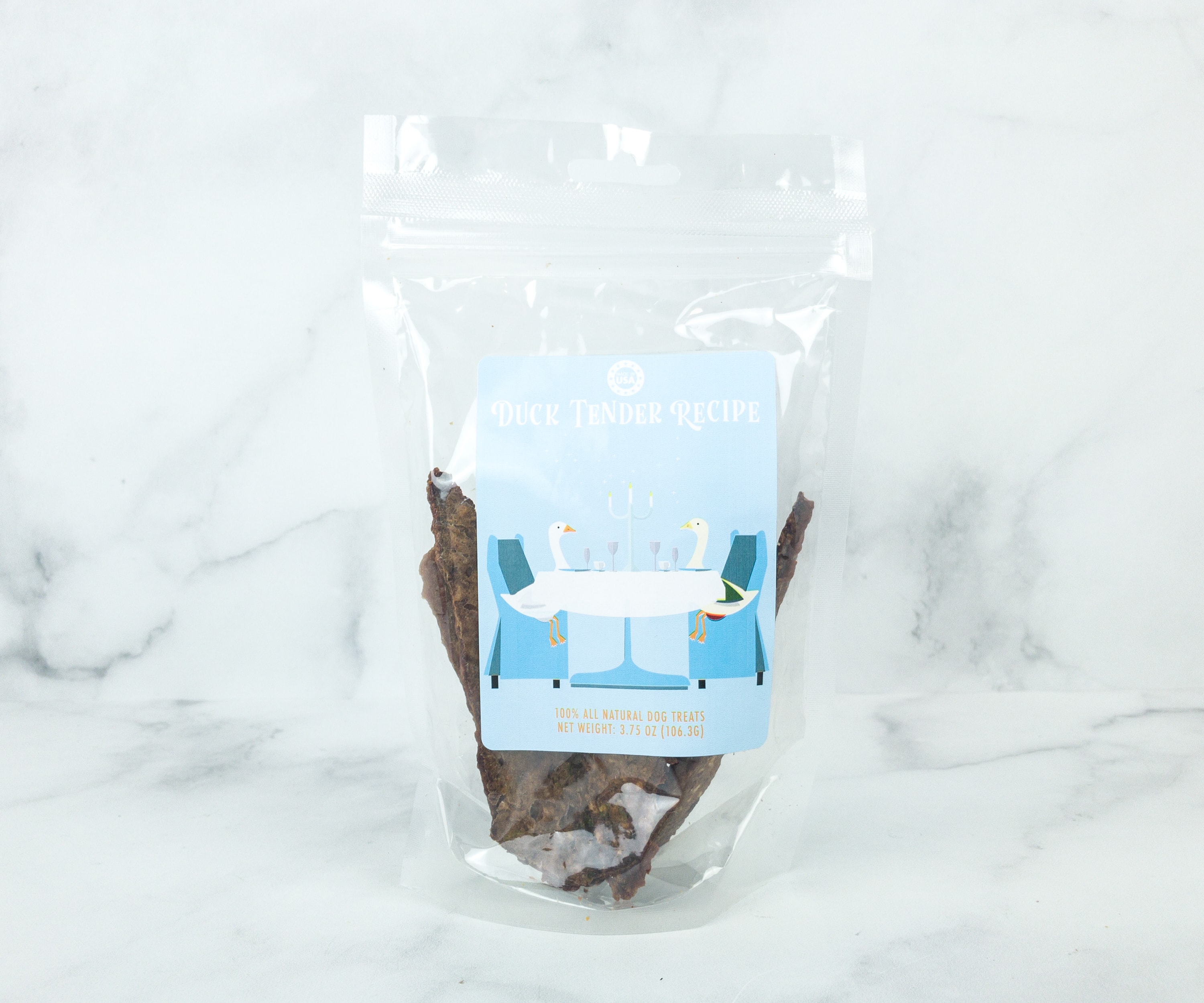 Duck Tender Recipe. What goes well with wine? These savory duck tenders!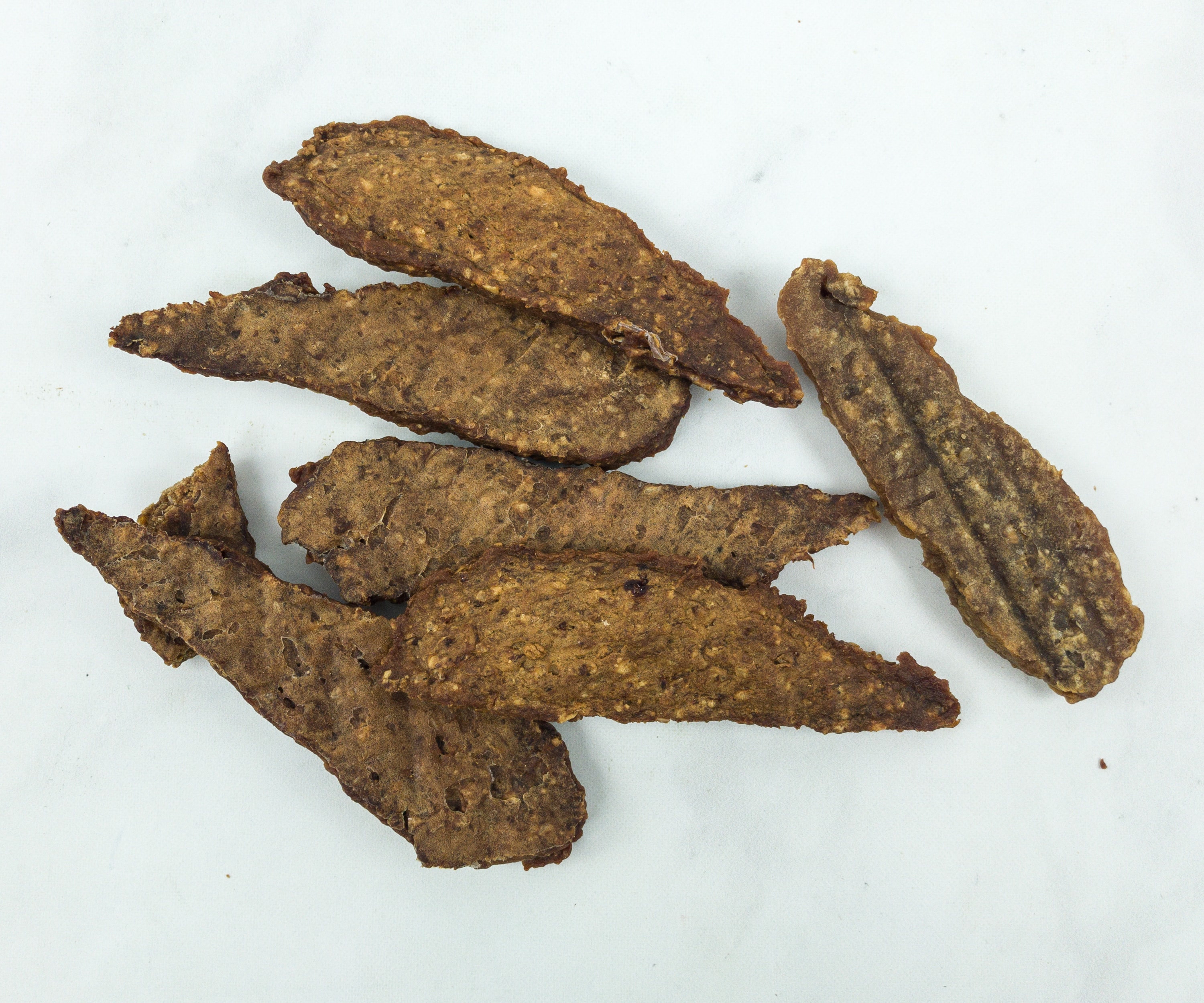 These duck tenders are chewy and tasty. It can be broken down into smaller pieces, so it's also ideal as training treats. My dogs loved it and are willing to put up with an hour or two of training with me, just so they get to taste these duck tenders.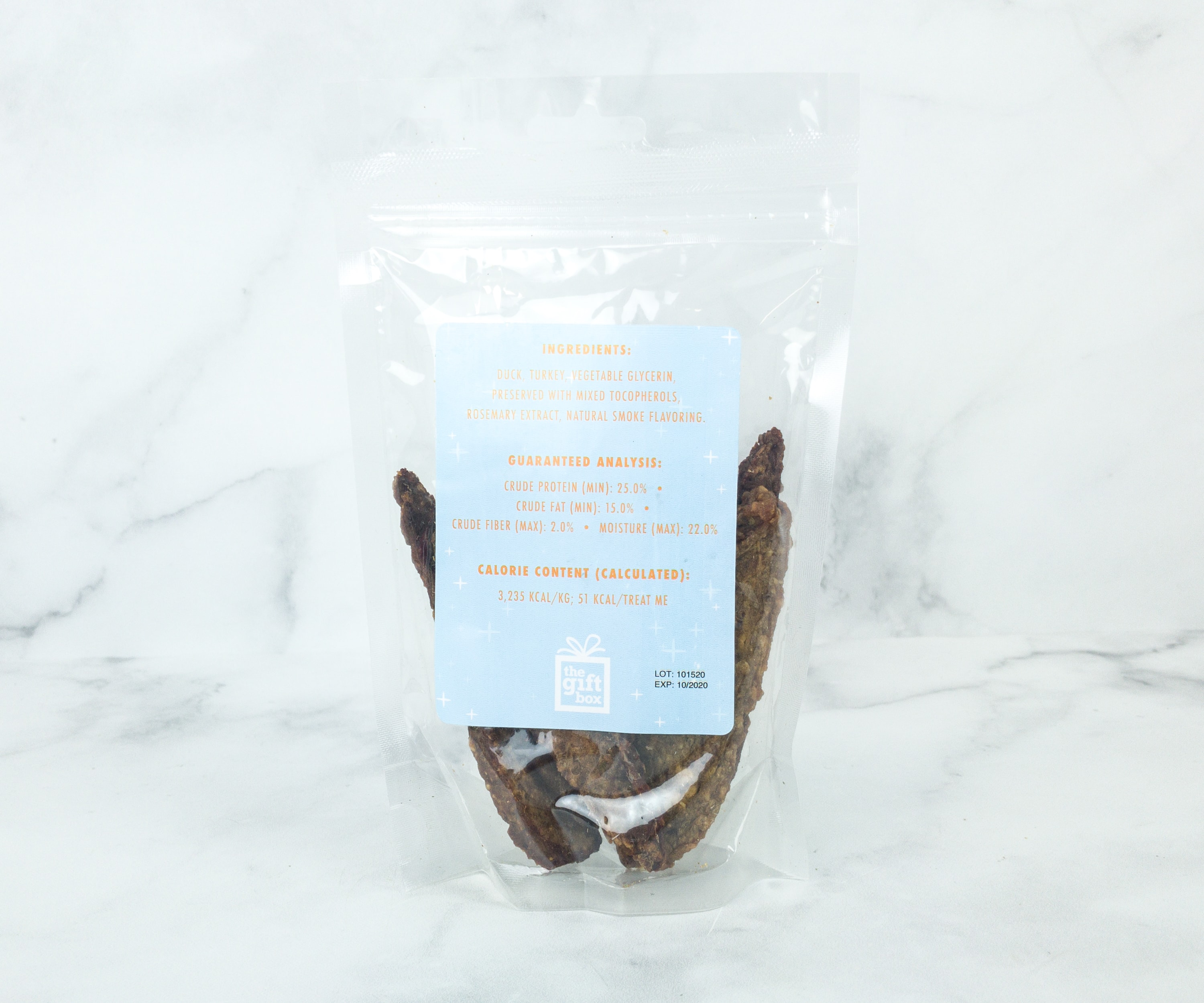 The list of ingredients used for this batch is found at the back of the pack. I like that its packaging is not that fussy at all because you get to see the treats inside immediately.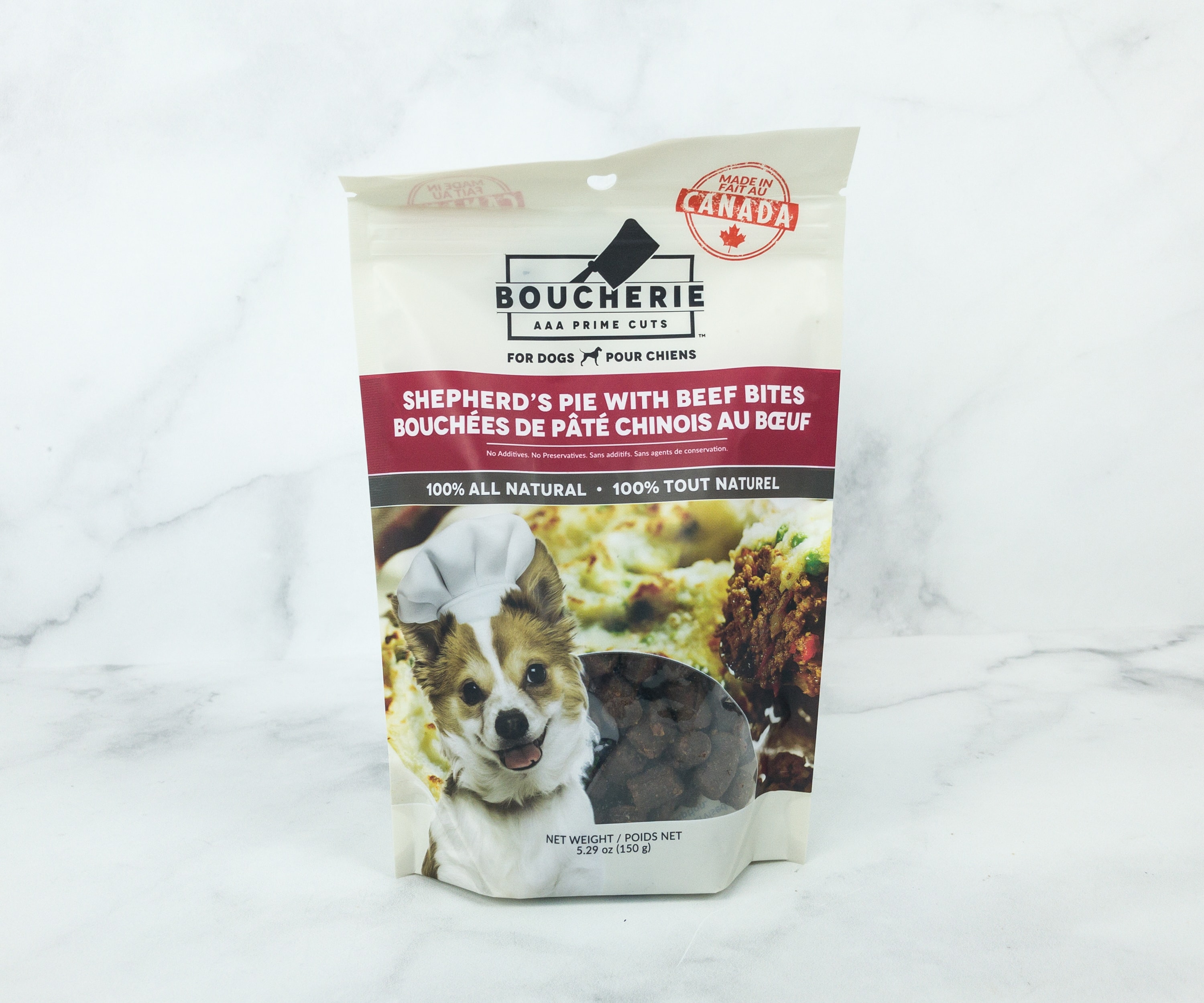 Boucherie Shepherd's Pie With Beef Bites ($5.49) The next bag contains beef bites. It's a semi-moist treat that doesn't contain any preservatives, artificial flavors, additives and the like.
I like that the treats are all bite-sized already. They will surely come in handy when you are starting to train your pups. The best part? You can use them with treat balls too, to help your pet think on how to get the savory treats inside.
Check out the back of the pack if you want to know what goes inside these delicious treats for your pet. The container is resealable.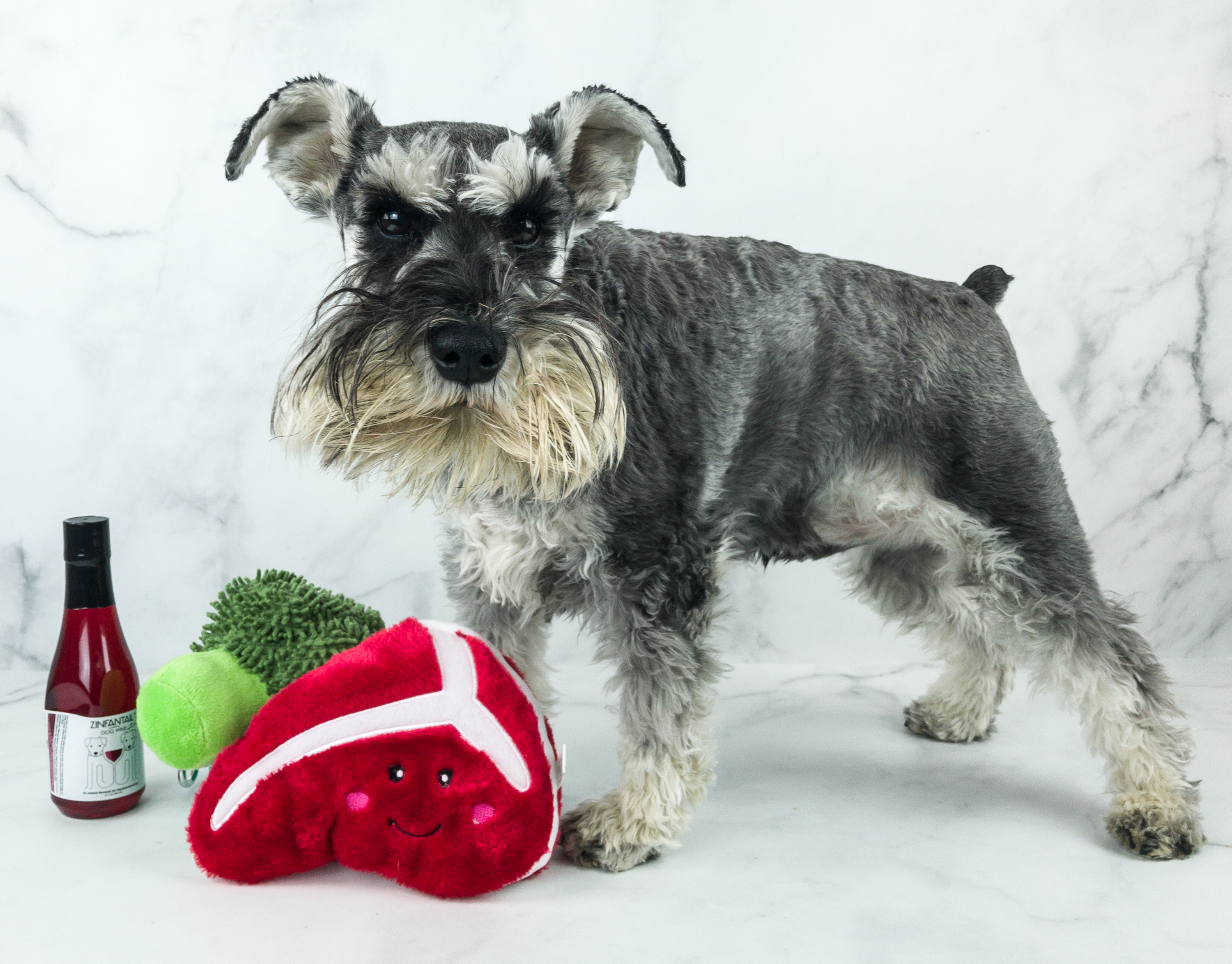 It's indeed a feast!
PawPack always includes tasty treats and squeaky toys that our pets really enjoy! This month, the squeaky toys entertained them for hours. To be honest, I didn't worry about any sharp edges or parts that can harm them during play time. As for the treats, the duck tenders disappeared easily as they found their way into my furbabies' stomachs. The shepherd's pie was a good training treat too! And the best part? After a long day of training, they enjoyed some wine at night! Everything fits the theme and our pups indeed had a fancy feast!
What do you think of this month's PawPack?