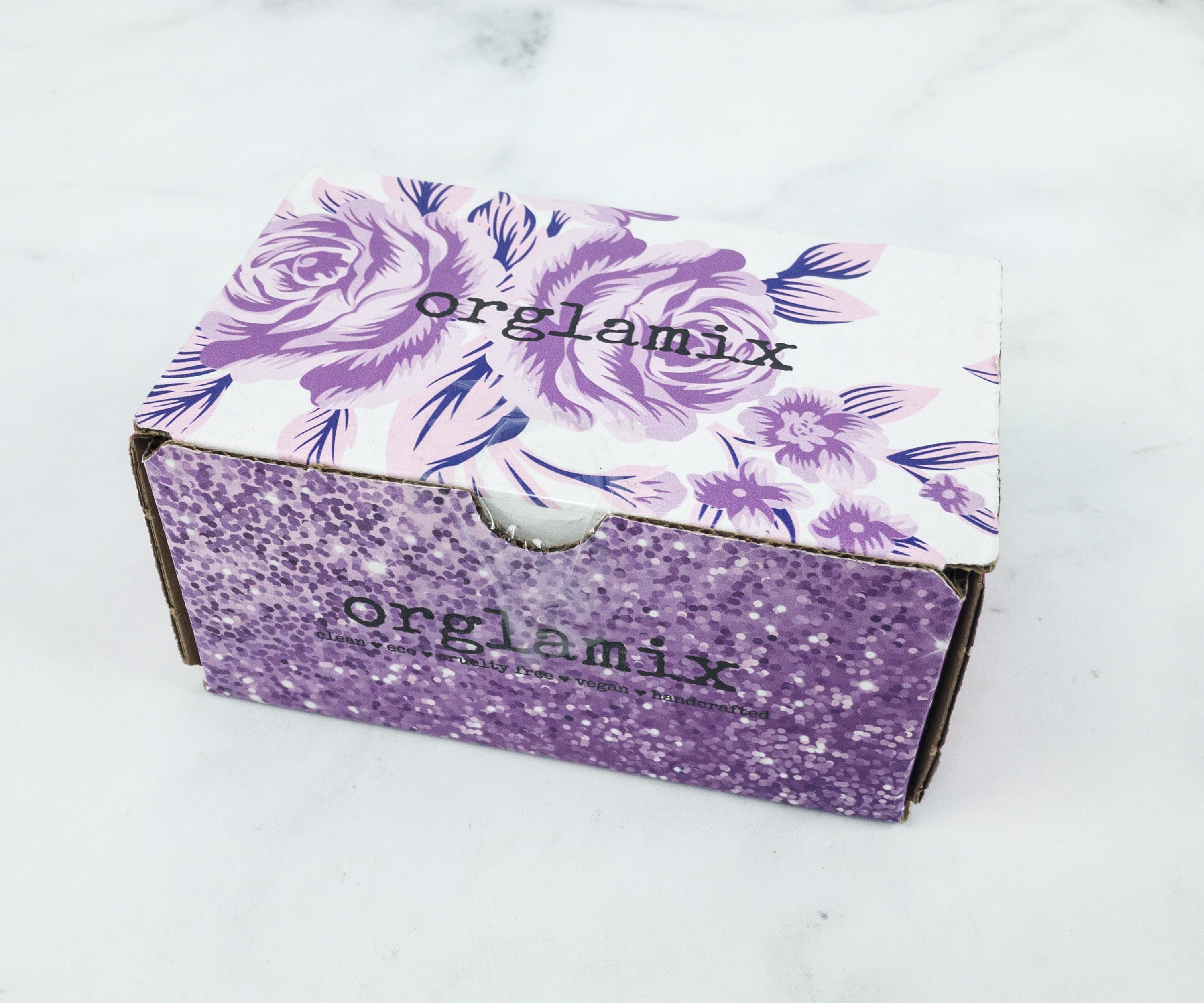 Orglamix is a monthly vegan beauty and makeup subscription box. Every month you'll get vegan beauty products with a cute monthly theme! Some months are more skin care and body care focused, others have a good dose of Orglamix mineral makeup. Orglamix has recently added the Eyeshow Edit box for $21.95 a month with 3 shades of highly pigmented mineral shadows.
DEAL: Save $5 on your first month with coupon code CRATEJOY.
All the items for this month's box are neatly packed and filled with squiggles to prevent them from moving around.
The December theme is Comfort + Joy.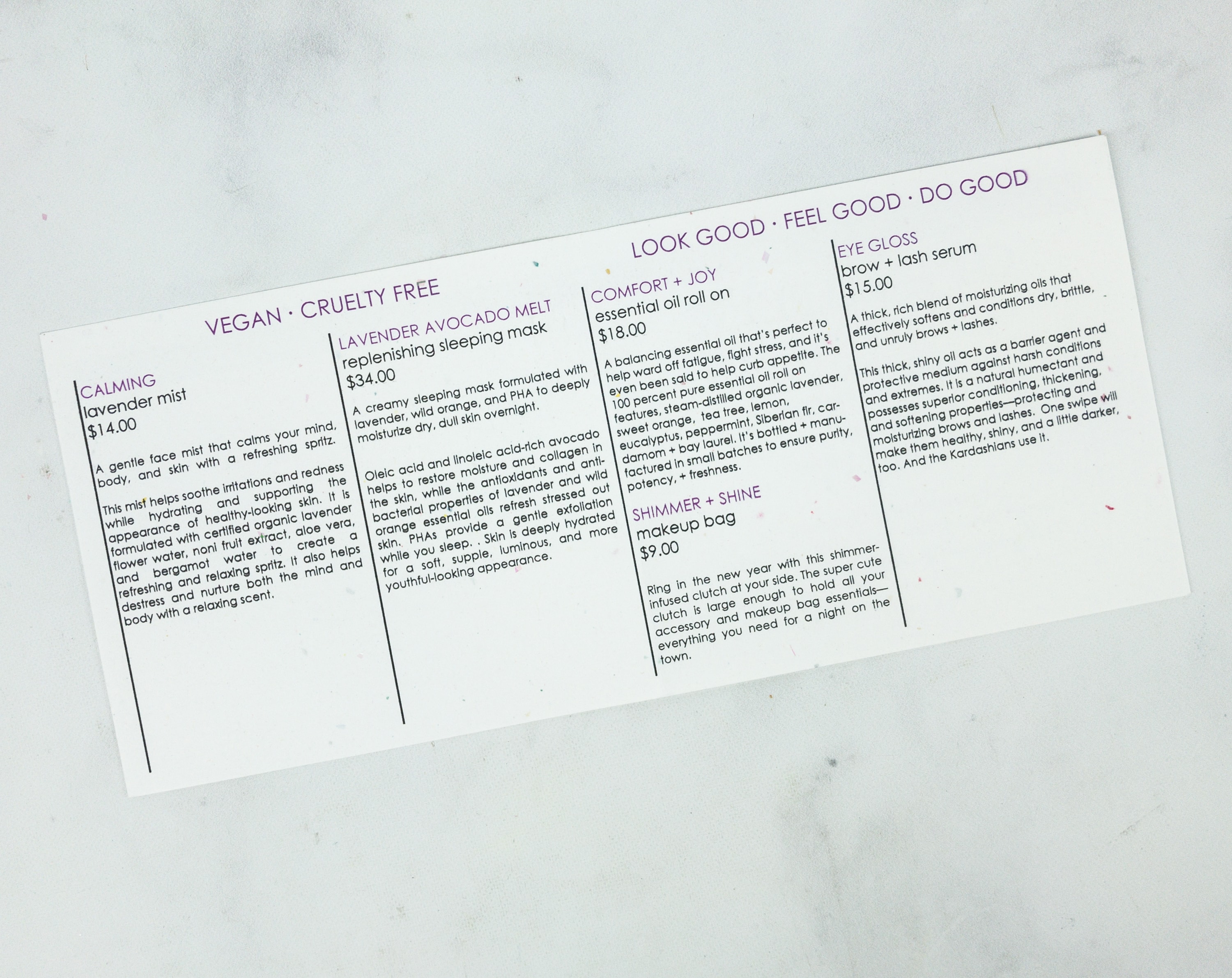 The information card has details on every item plus useful tips.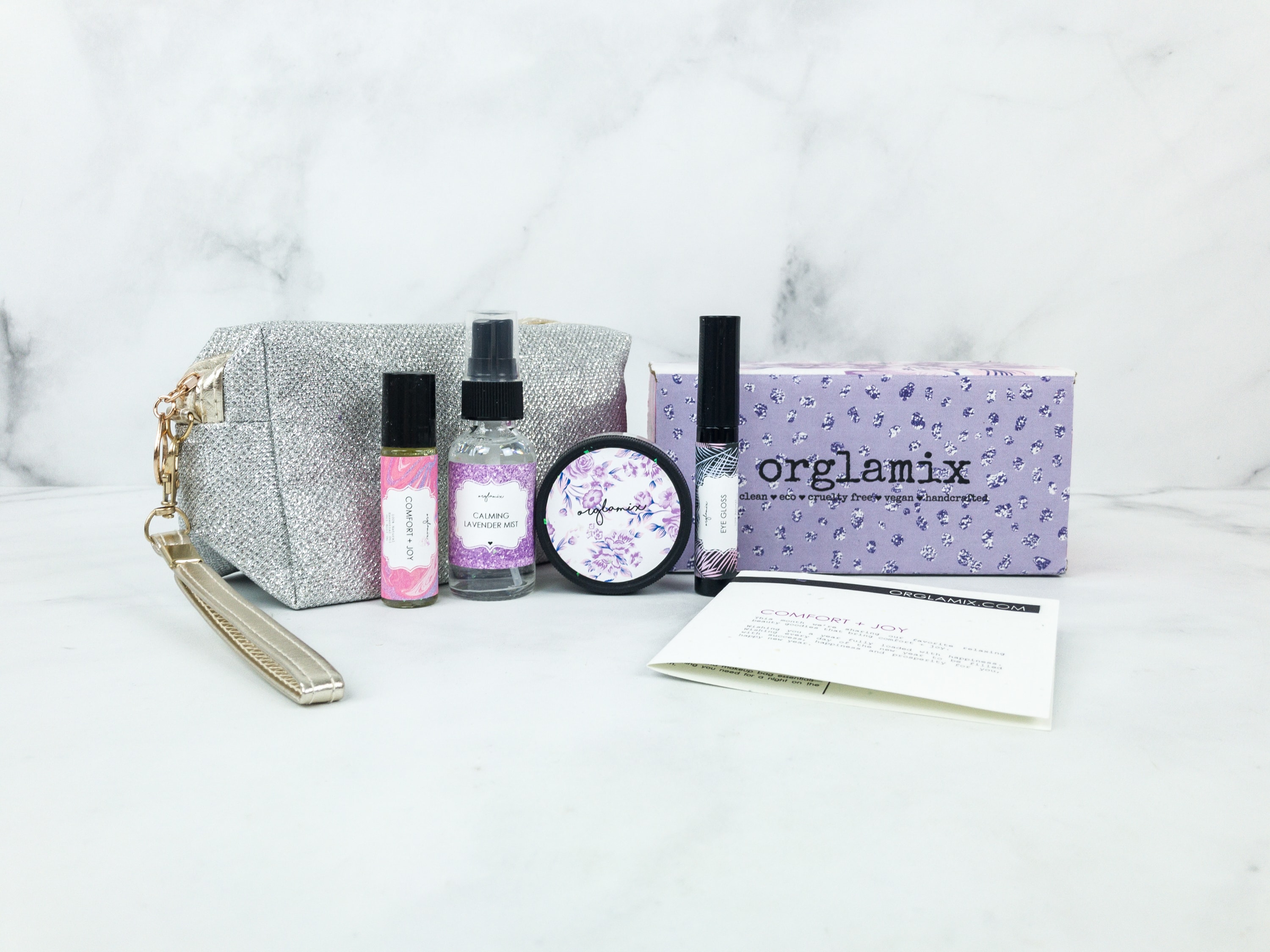 Everything in the December 2018 Box!
Shimmer & Shine Make Up Bag ($9) It's a gorgeous makeup bag that has silver shimmer and shiny zipper.
I like that this bag is quite spacious, so I can easily bring my favorite makeup with me wherever I go. No messy bags anymore!
Calming Lavender Mist ($14) If you haven't tried misting your face with essential oils, I think this bottle of lavender mist may catch you off guard. But the goal of this misting spray is to help soothe you with its scent of lavender. If you don't like to spray it on your face, you can always spray some on your pillows at night to help induce sleep.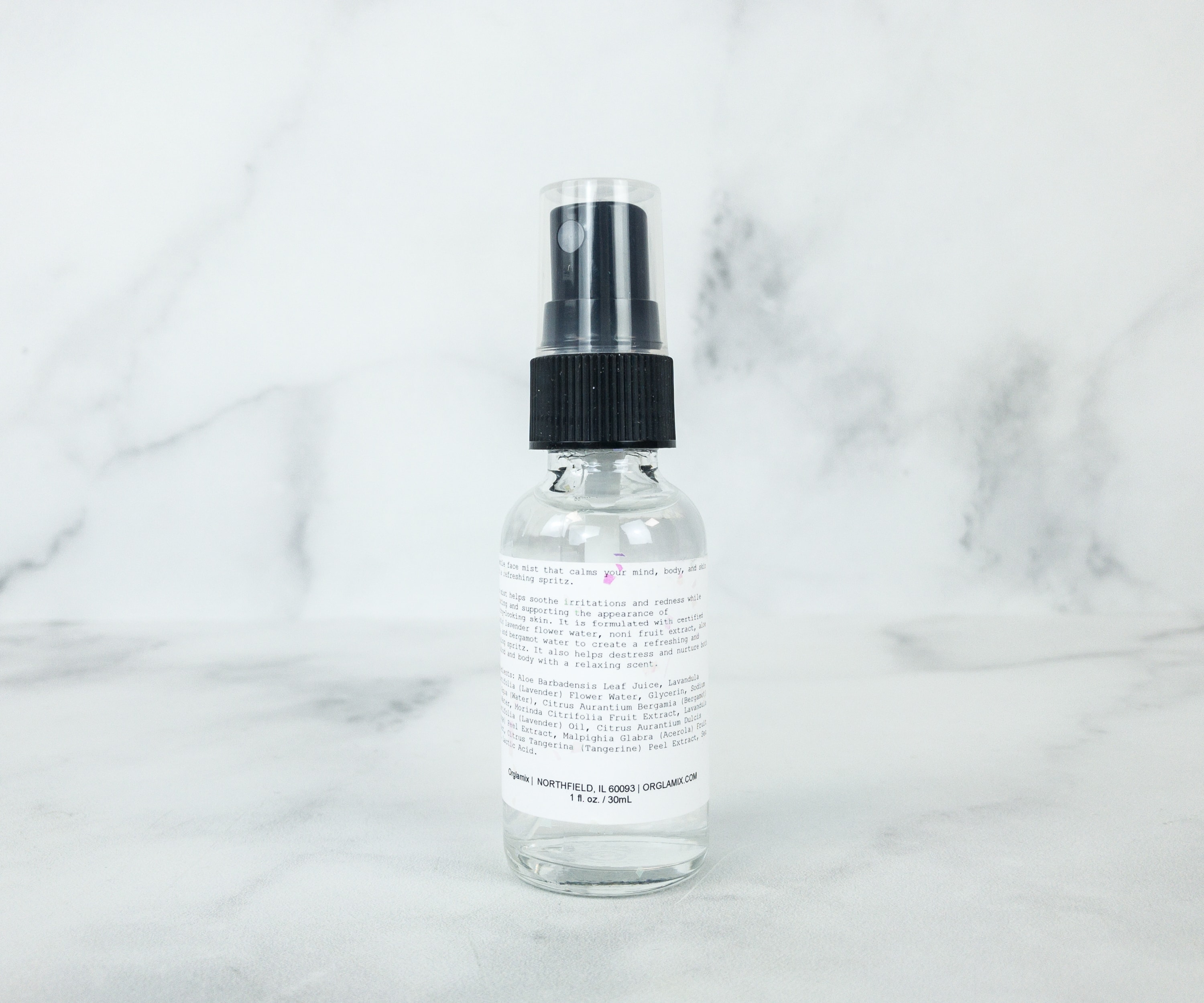 Formulated to help soothe skin irritations, lavender can also promote relaxation which comes in handy in stressful situations or when you just want to have peace of mind before going to sleep. The list of ingredients is found at the back of the bottle.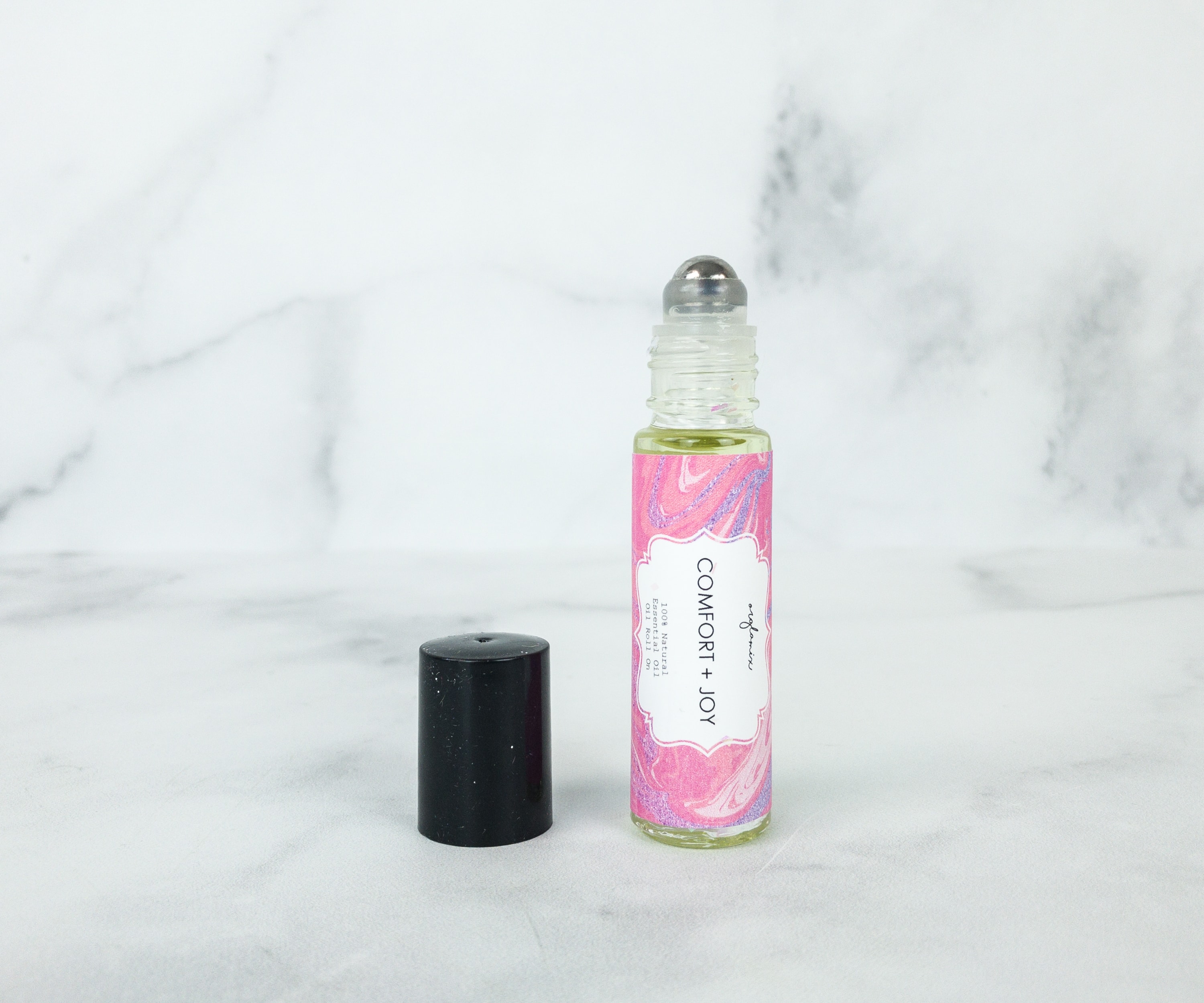 Comfort + Joy Essential Oil Roll On ($18) This is Orglamix's custom blend, which we have really been missing and are happy to see again. This month, the essential oil roll-on is designed to help you curb your appetite, stress, and even prevent fatigue.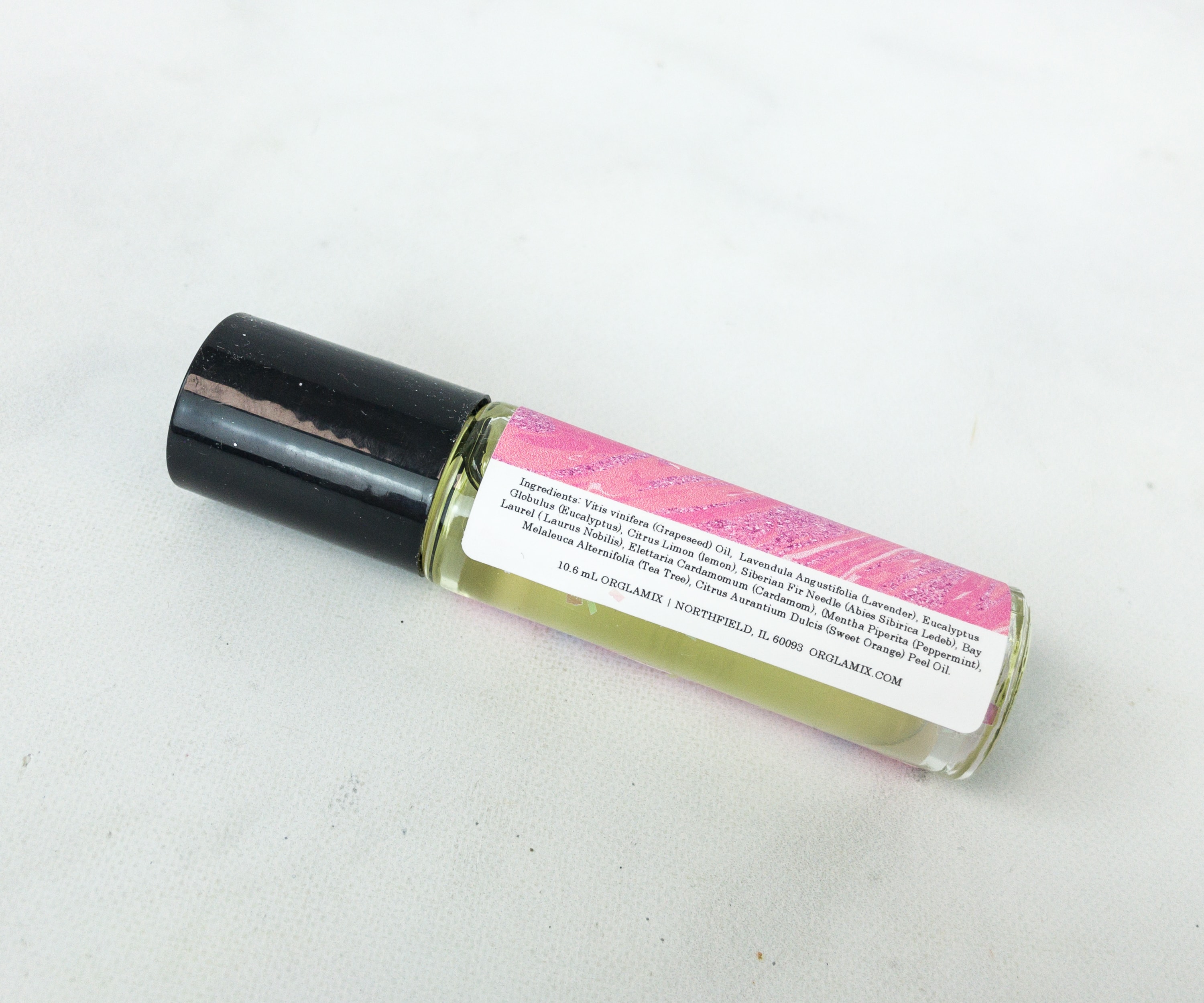 Although its effects remain to be seen, the combination of wintry, citrusy, and even pine works well together, and it does fit this month's theme.  My husband loved the scent and stole it!
Eye Gloss Brow + Lash Serum ($15) If your eyebrow and lashes need a little help, this conditioning serum may be the one you need to give life to your dull and dry lashes and brows. It comes with a brush for easy application of the serum.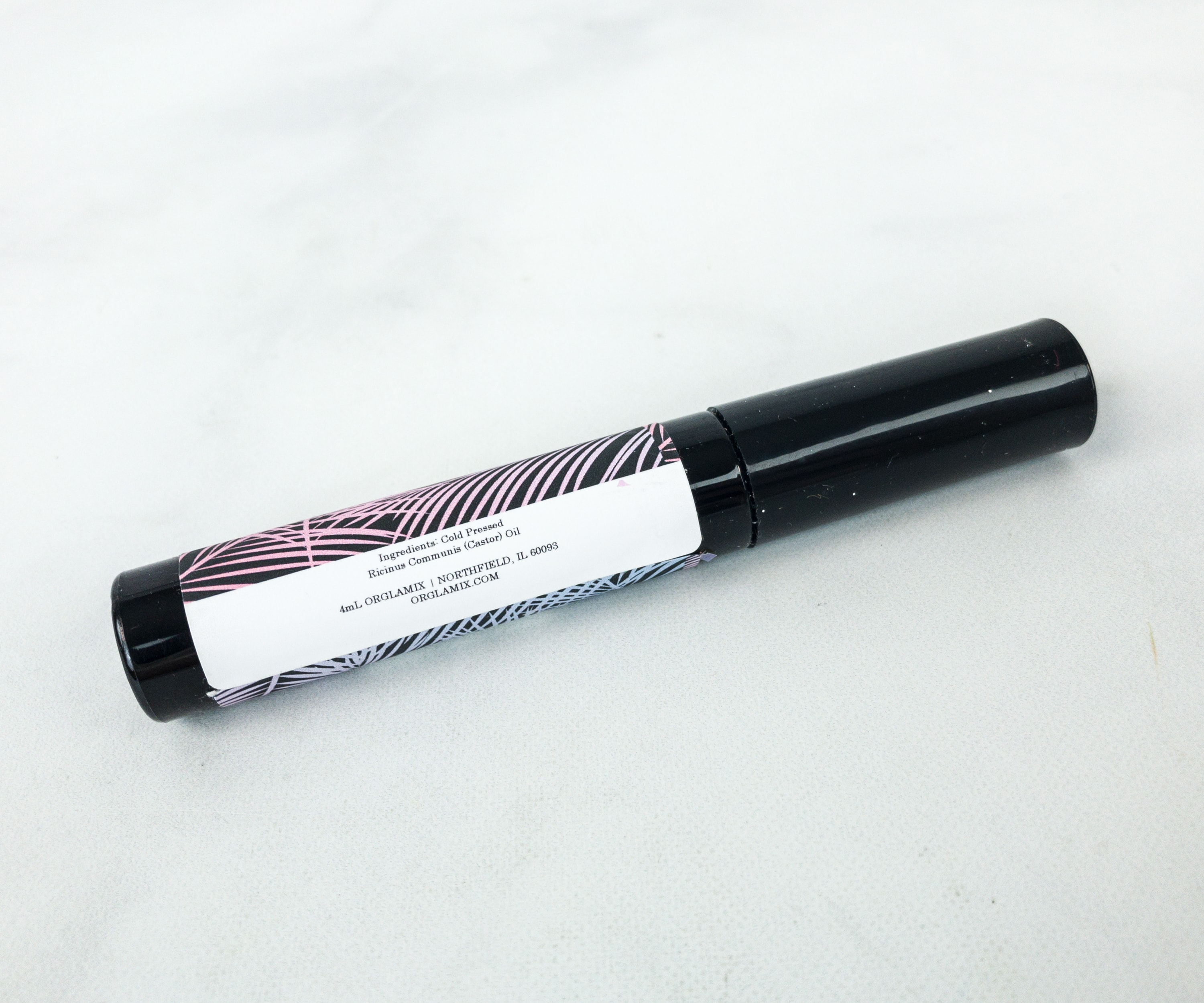 It's made from cold pressed castor oil, known to contain fatty acids that can promote healthy hair. I like that it doesn't need a lot of those chemicals like other products and I have been dutifully applying it in hopes of fuller brows and longer lashes!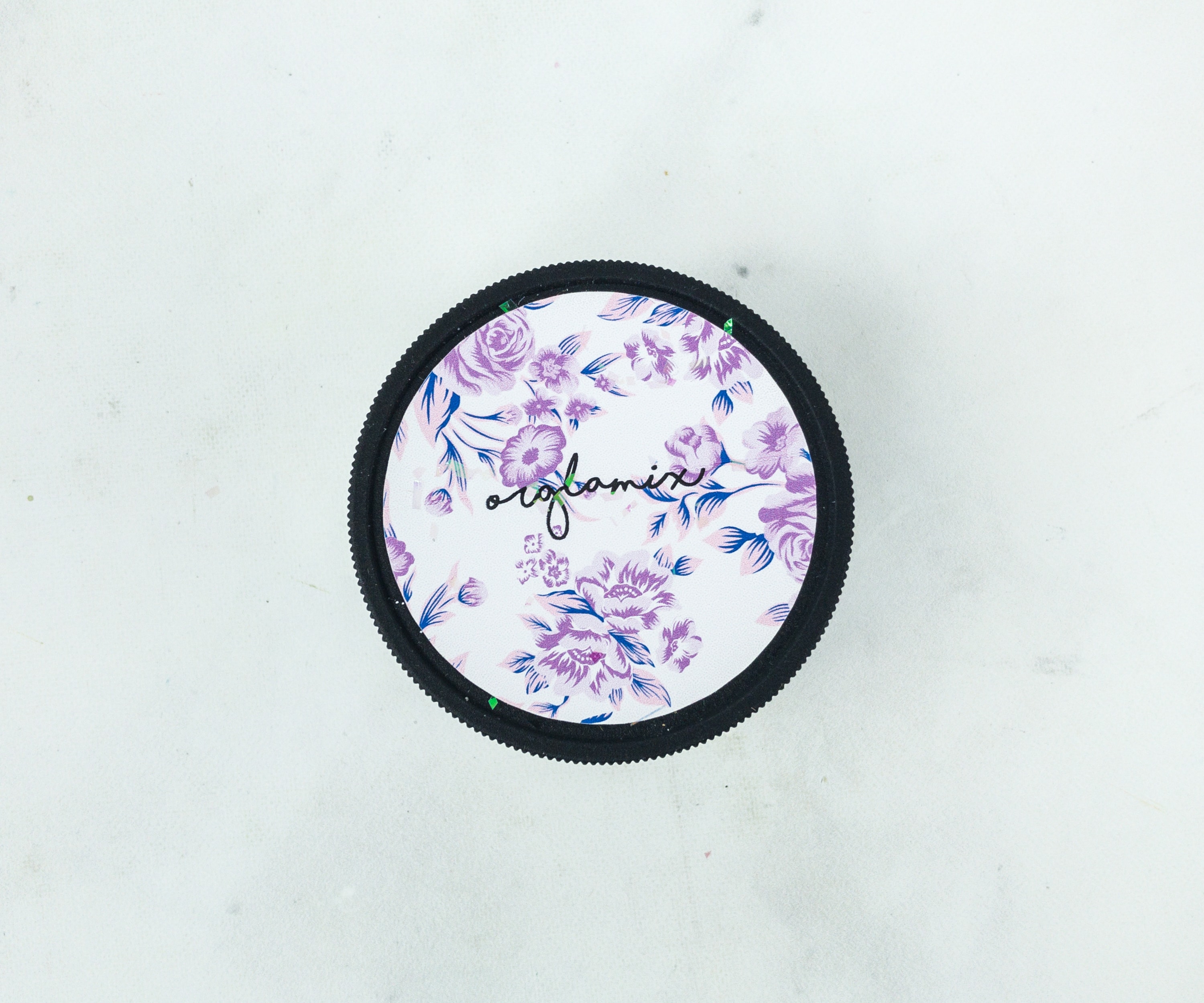 Lavender Avocado Melt Replenishing Sleep Mask ($34) Now, this is a product I can actually dig into as I love prepping my skin with a sleep mask. My skin needs to be conditioned as it tends to dry, but since I have this sleep mask with me, I am sure that I'll be waking up with smooth and soft skin.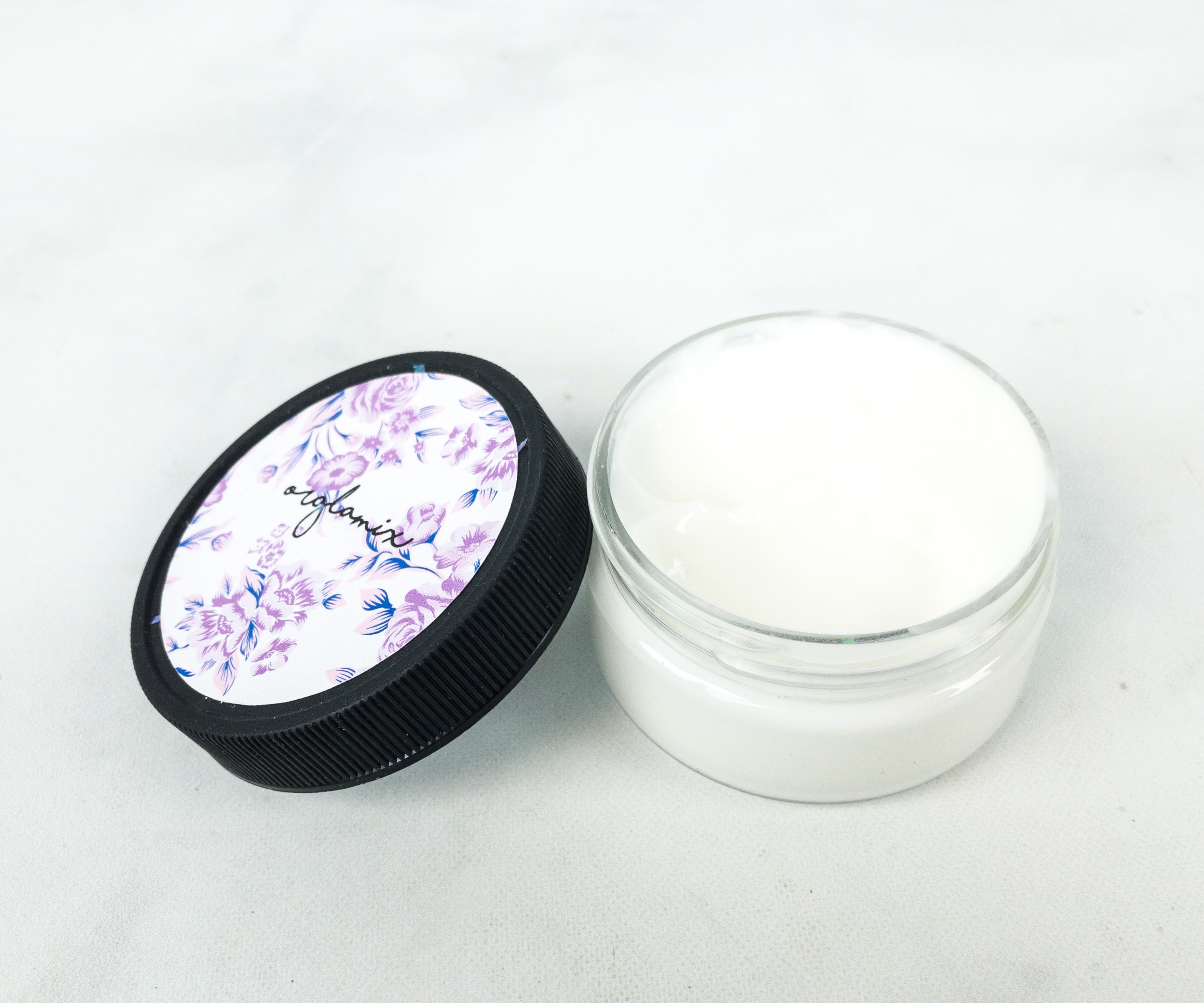 The jar is full to the brim with an easy-to-apply cream. I love the texture and the scent too.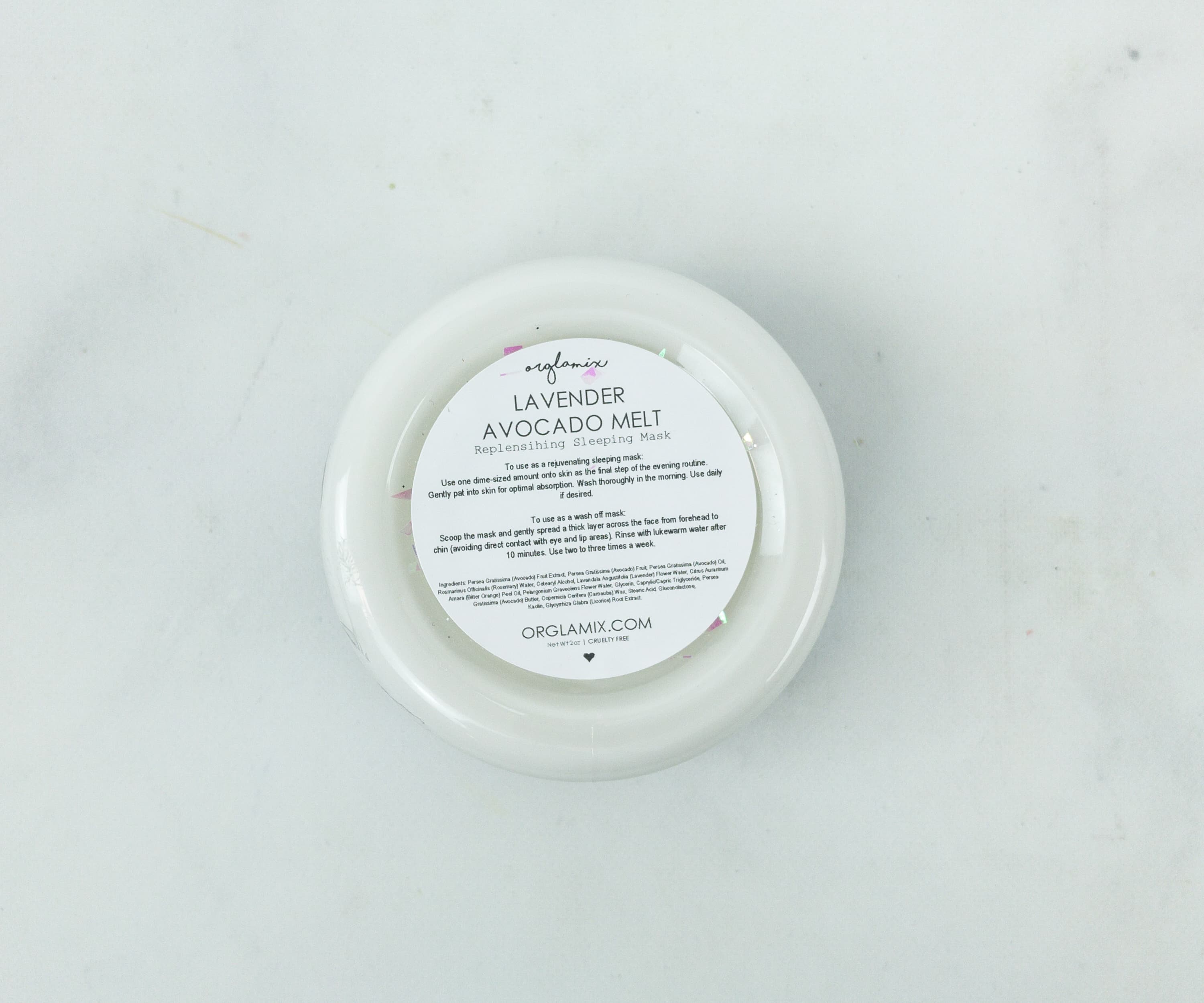 To use this mask, just get a dollop of the cream and apply evenly on your face and neck. Leave it on for 10 minutes then wash it off with lukewarm water, or leave on all night. It's not all that heavy and if you have dry skin like mine, you can probably use this as a regular cream.
The Orglamix December 2018 collection definitely brought comfort and joy to me! My favorite is the essential oil roll on because it has a unique blend of ingredients that smell good and make me feel good. It's also easy to use. I also like the sleep mask made from lavender and avocado because they definitely help keep my skin looking well nourished, soft, and smooth. As for the calming lavender mist, I've been misting my face and my pillow with it, and it does help me feel more relaxed too. I love this month's theme (feeling SO cozy!) and I'm looking forward to more healthy and safe skin care items from this subscription!
What do you think of this month's Orglamix?