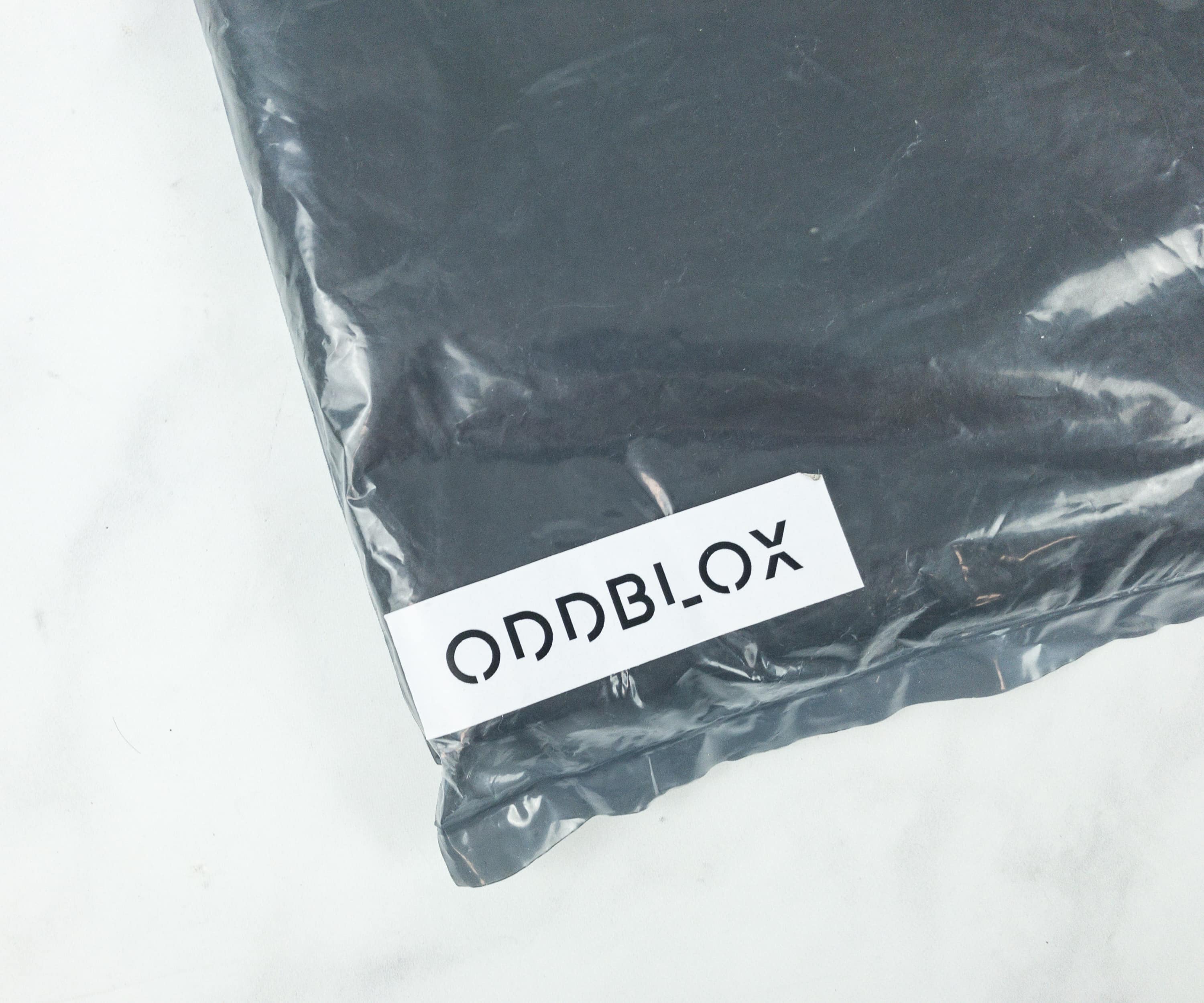 OddBlox is a monthly indie t-shirt subscription for men. At $17.99 per month, you can choose a graphic shirt that shows your personal style. There are over 100 designs available and categories include Psychedelic, Retro, Musical, Geometric, and Just Odd. Every purchase helps support an independent artist. Plus, shipping is free!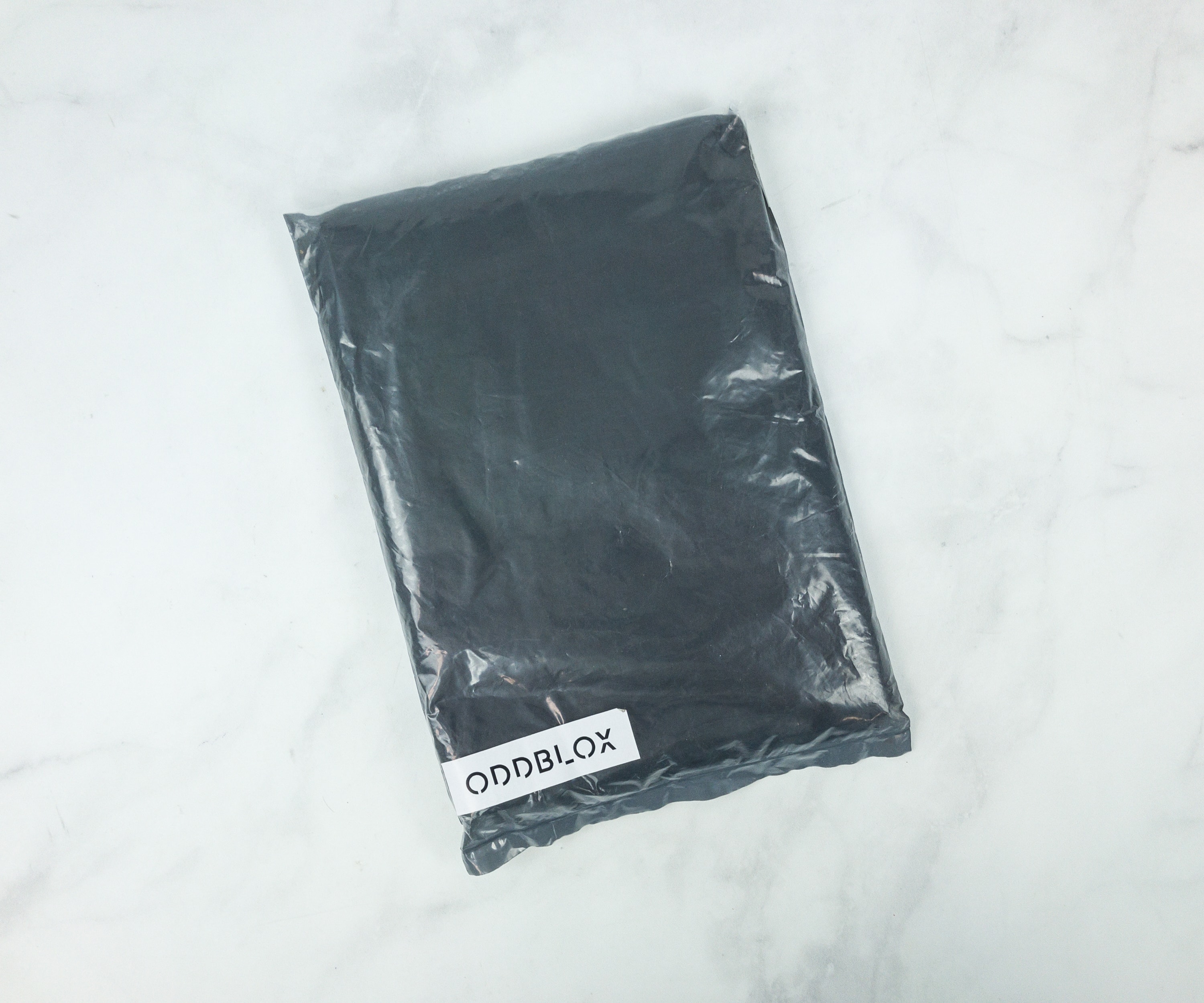 The shirt was wrapped in black tissue paper. Though the outer packaging is transparent, the tissue keeps your design a surprise!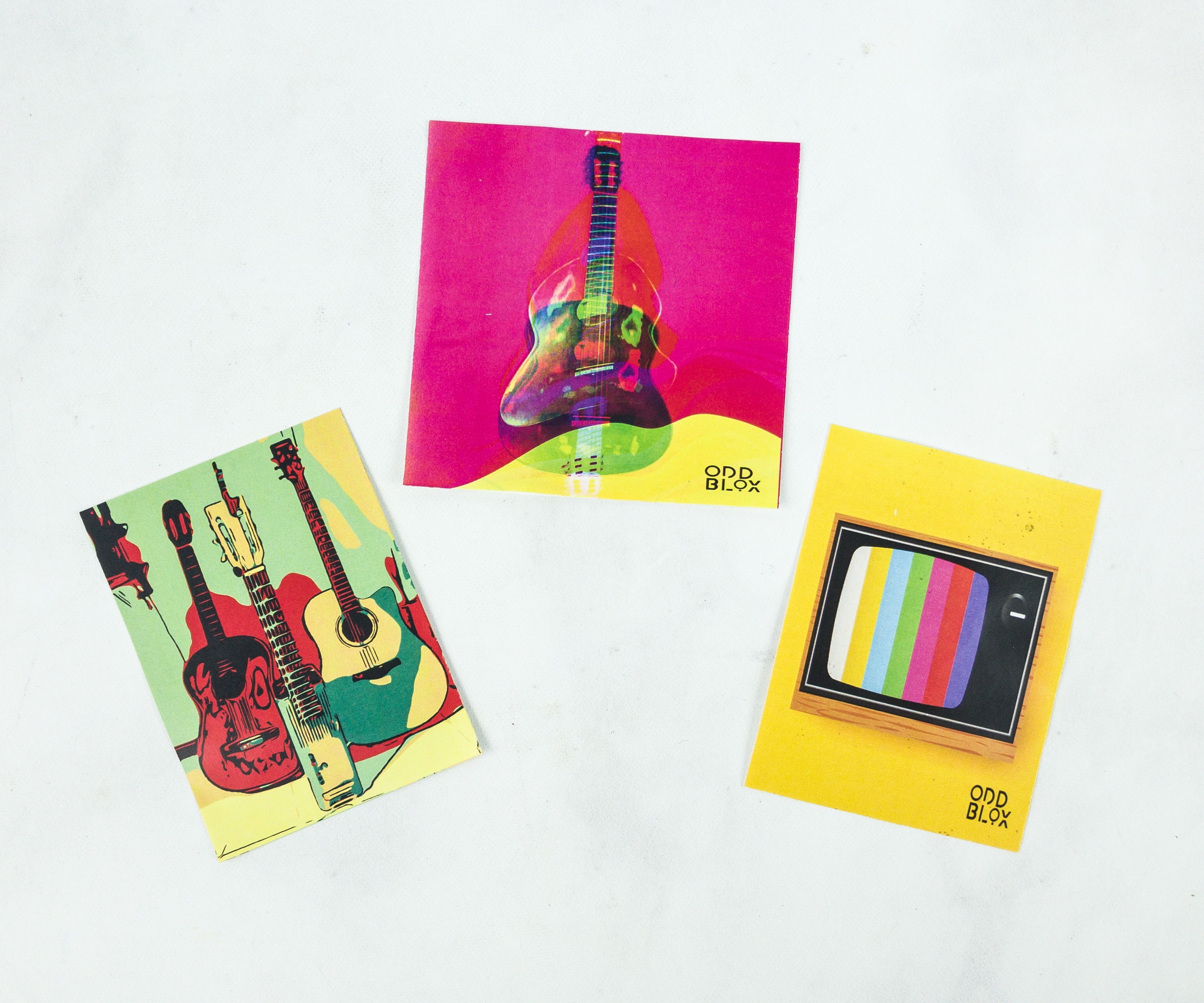 The packaging includes 3 pieces of colorful and well designed stickers.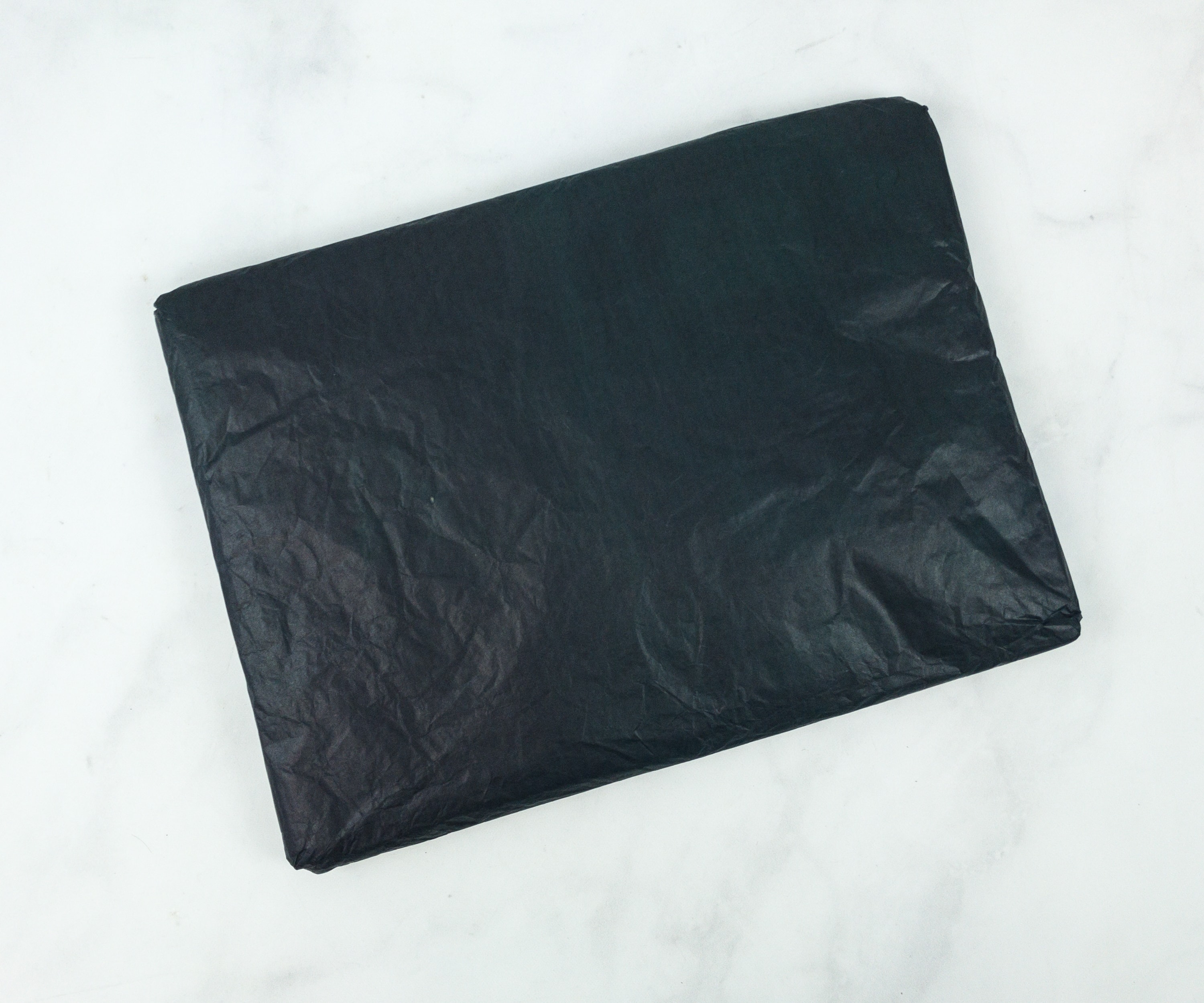 The packaging looks simple yet neat.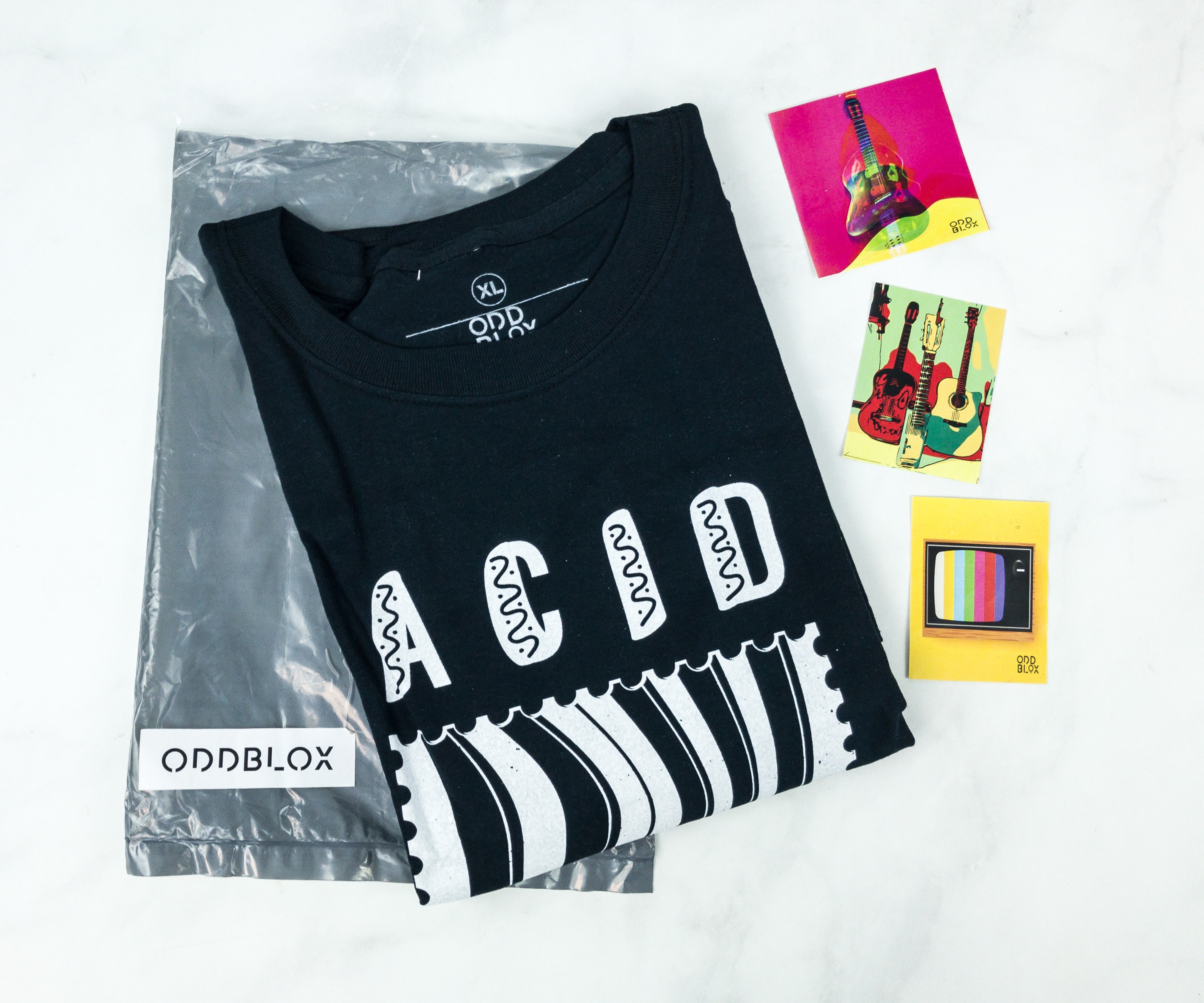 I'm so excited to see my new shirt!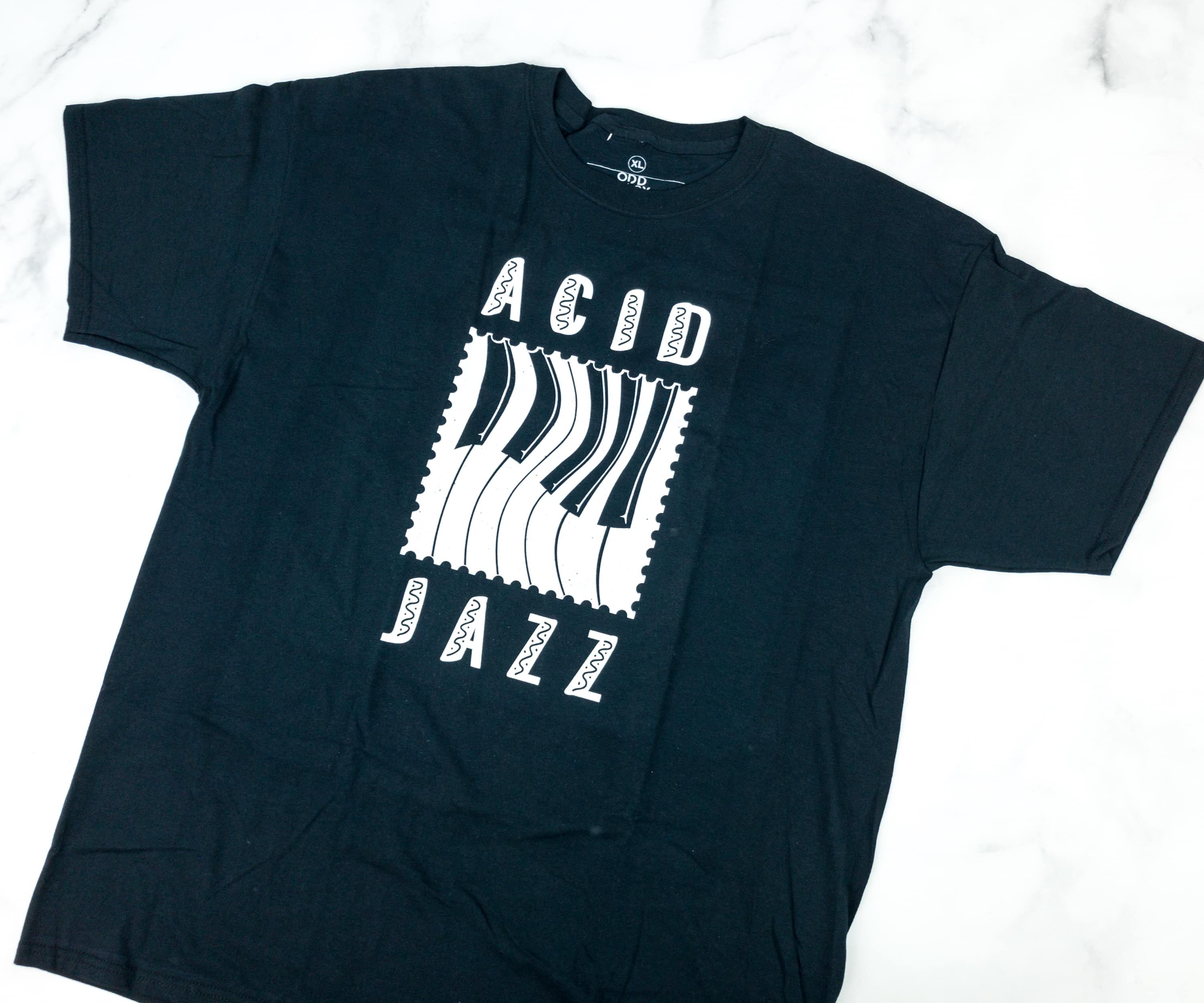 This month's featured tee is a black shirt made from 100% premium cotton fabric. It's soft and has a comfortable fit. It provides an ideal fit to the body which follows your body shape but gives enough room for your skin to breathe.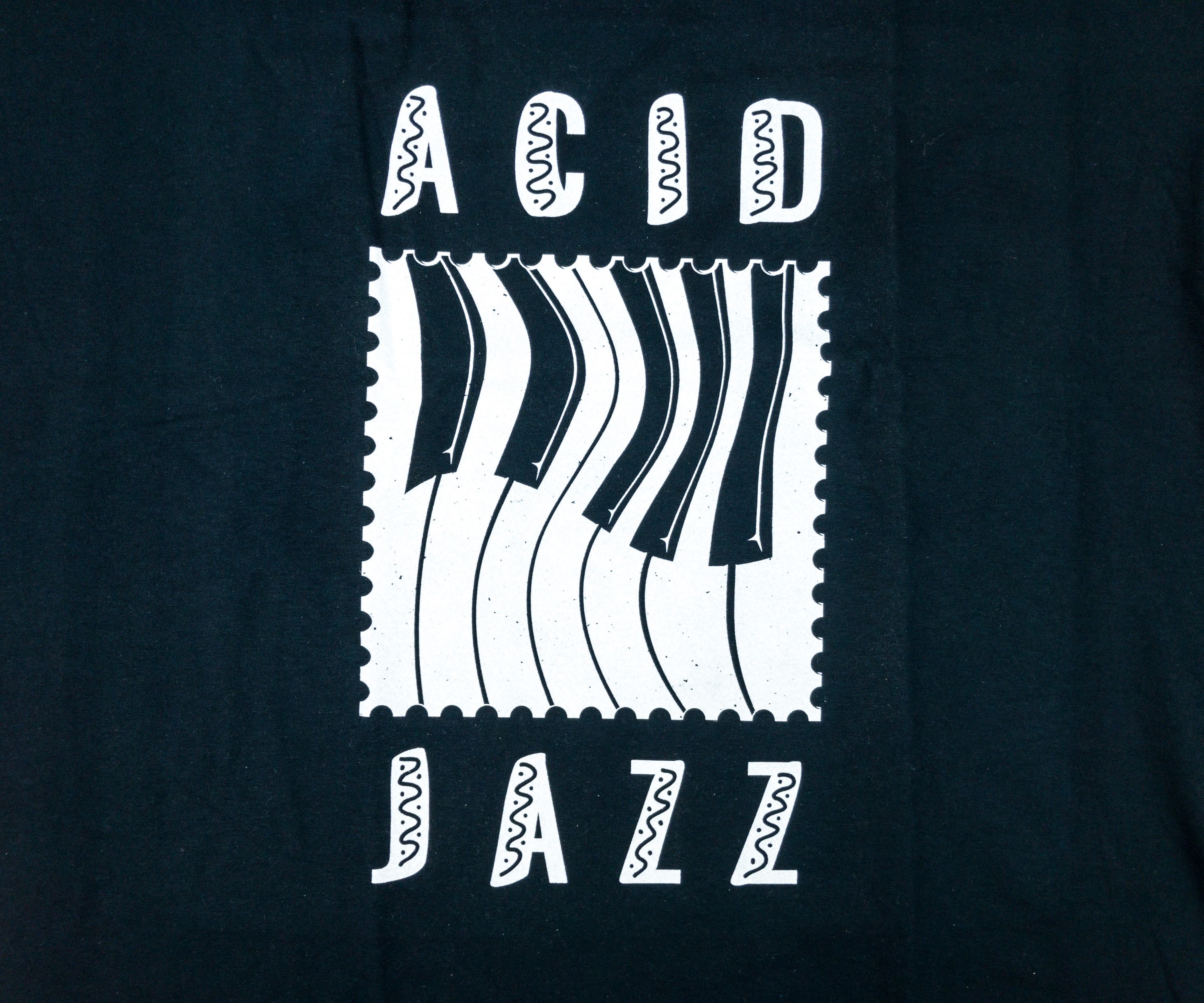 The shirt's design is simple yet classy. It features a slightly swirled piano piece with Acid Jazz word on the top and bottom. Nothing beats the black and white combination!
OddBlox sent us another original, well-made, and cleverly designed tee. Their shirts are made of highest quality materials with distinctive classic designs. This month's shirt contains less color and graphics versus the previous one we got last month, but I like this one as well. If you love collecting a variety of uniquely designed shirts, or just love good quality tees, then this subscription is the right for you!
What do you think of this month's box?