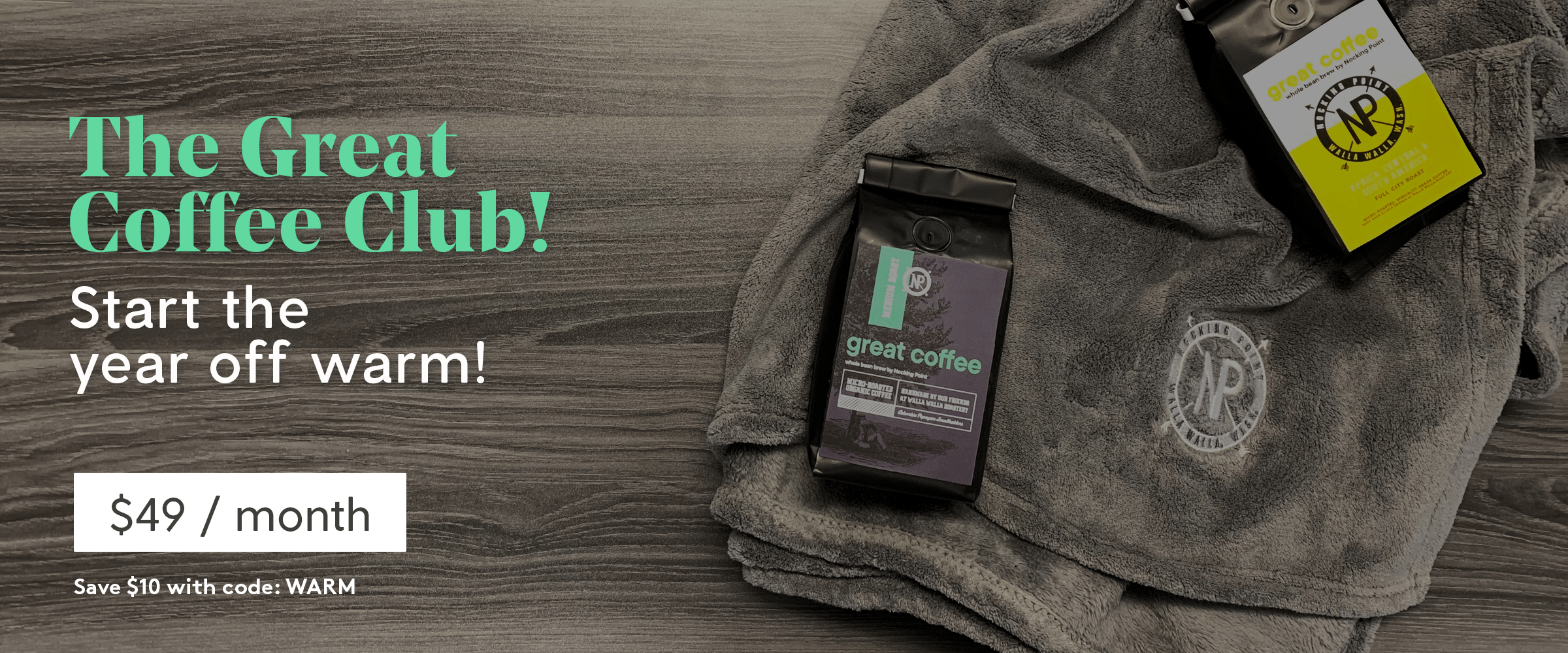 The Nocking Point Coffee Club is available now! This subscription is $49 per month with FREE shipping, and will be produced and branded by celebrity tastemakers!
The Nocking Point Coffee Club lets you treat yourself each month to TWO delicious 12 oz. bags of small-batch roasted coffee :plus another special 1-2 branded lifestyle items that we know you'll love. Boxes cost $49 including tax & shipping. We can't wait to share all of this great stuff with you!
DEAL: Get $10 off with coupon code WARM.
Here's more info about the Nocking Point's coffee: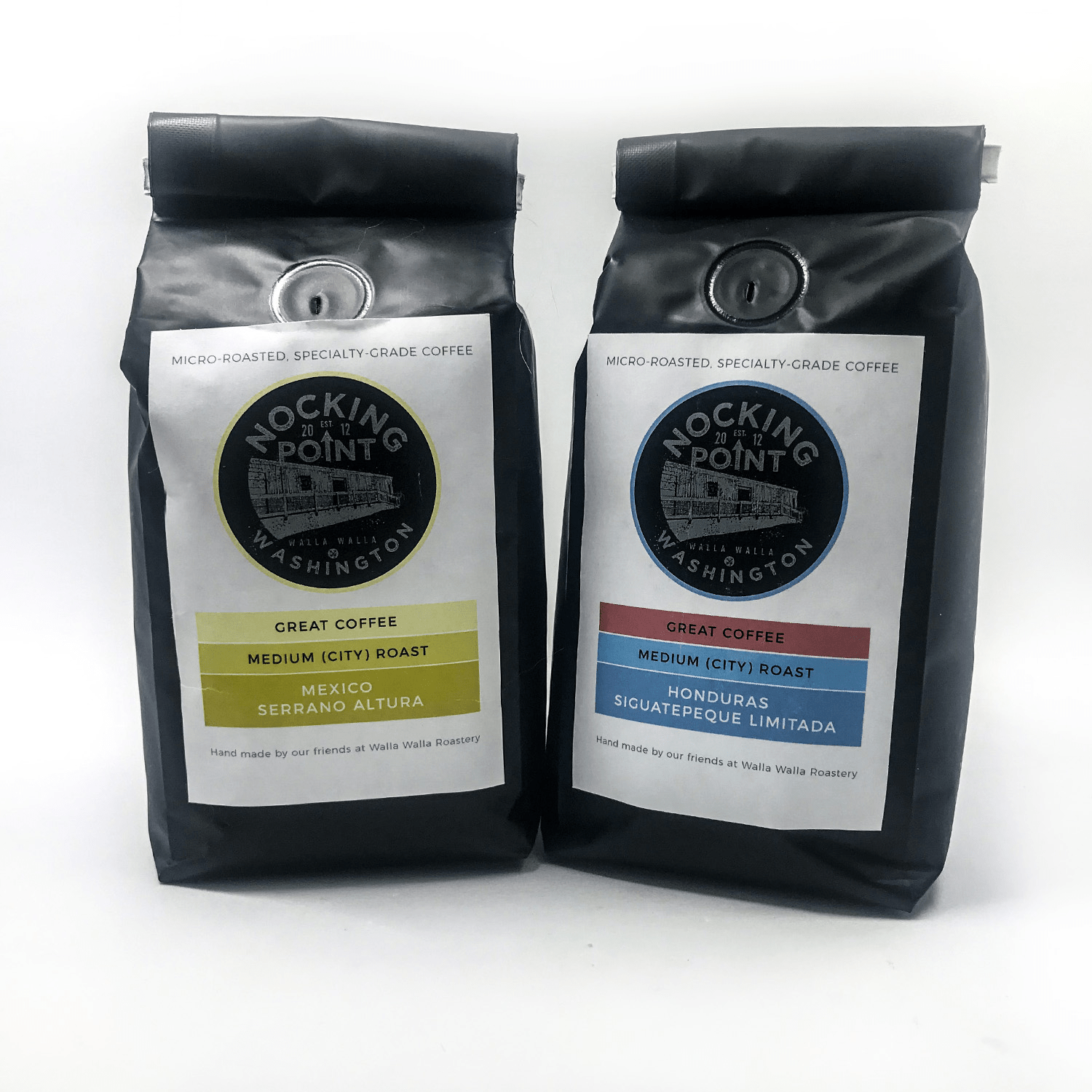 We partnered with Walla Walla Roastery to create our own line of locally-roasted, premium coffees. We hear constantly that our small-batch roasted java stands up to the best-of-the-best out there. Our coffee beans are sourced directly from producers in the world's renowned growing regions and roasted around the clock by our small but talented team. We've got your mornings and more covered with the NP Coffee Club!
Here's a sneak peek of the Lifestyle Gear you can get: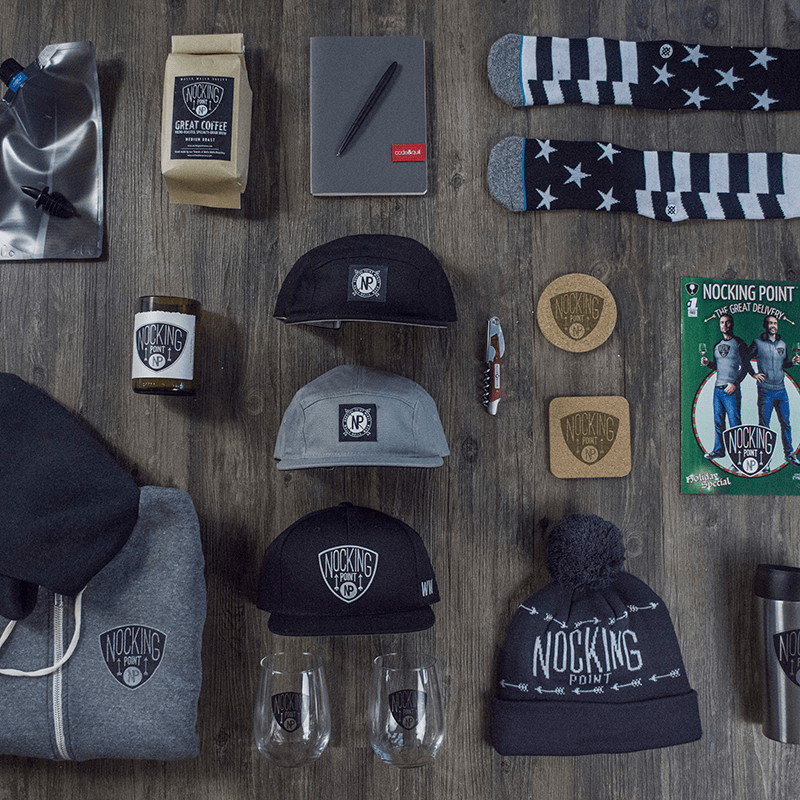 We love good gear, big time, and we love to get our hands on the newest and coolest stuff out there. The NP Coffee Club allows us to go beyond wine-specific products and include a wider variety of custom, bespoke clothing, lifestyle gear, collectibles and other awesome stuff. You'll love what we have planned for you.
Visit Nocking Point Coffee Club to subscribe or find out more!