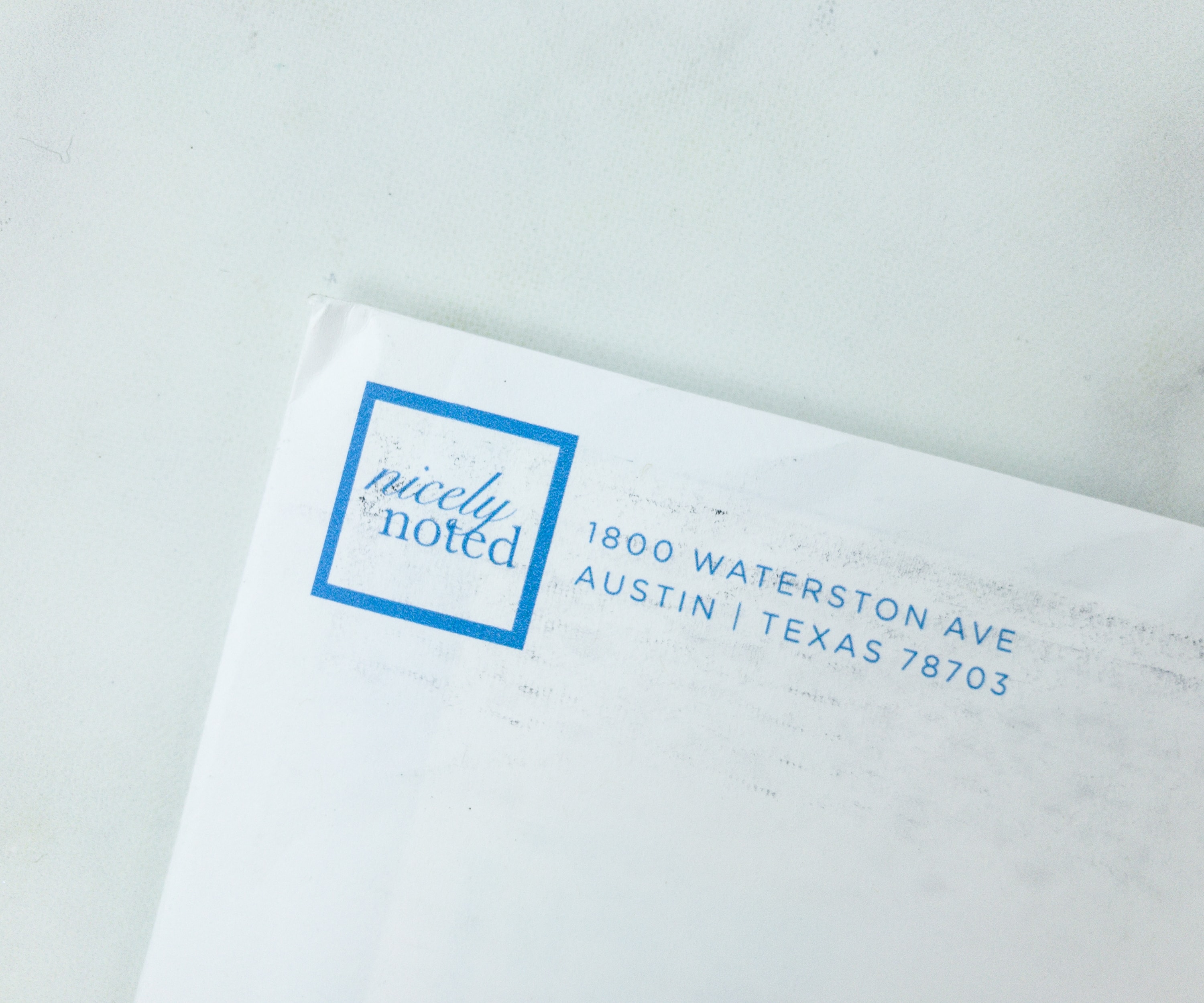 Nicely Noted is a monthly greeting card subscription. With every mailing, you'll receive a collection of handmade letterpress cards plus the stamps to send them. This is art to give away, not to keep! This subscription is absolutely perfect for anyone who wants to start (or continue) sending letters in the mail to family and friends.
DEAL: You can get 20% off from your first month by using the code NICE20.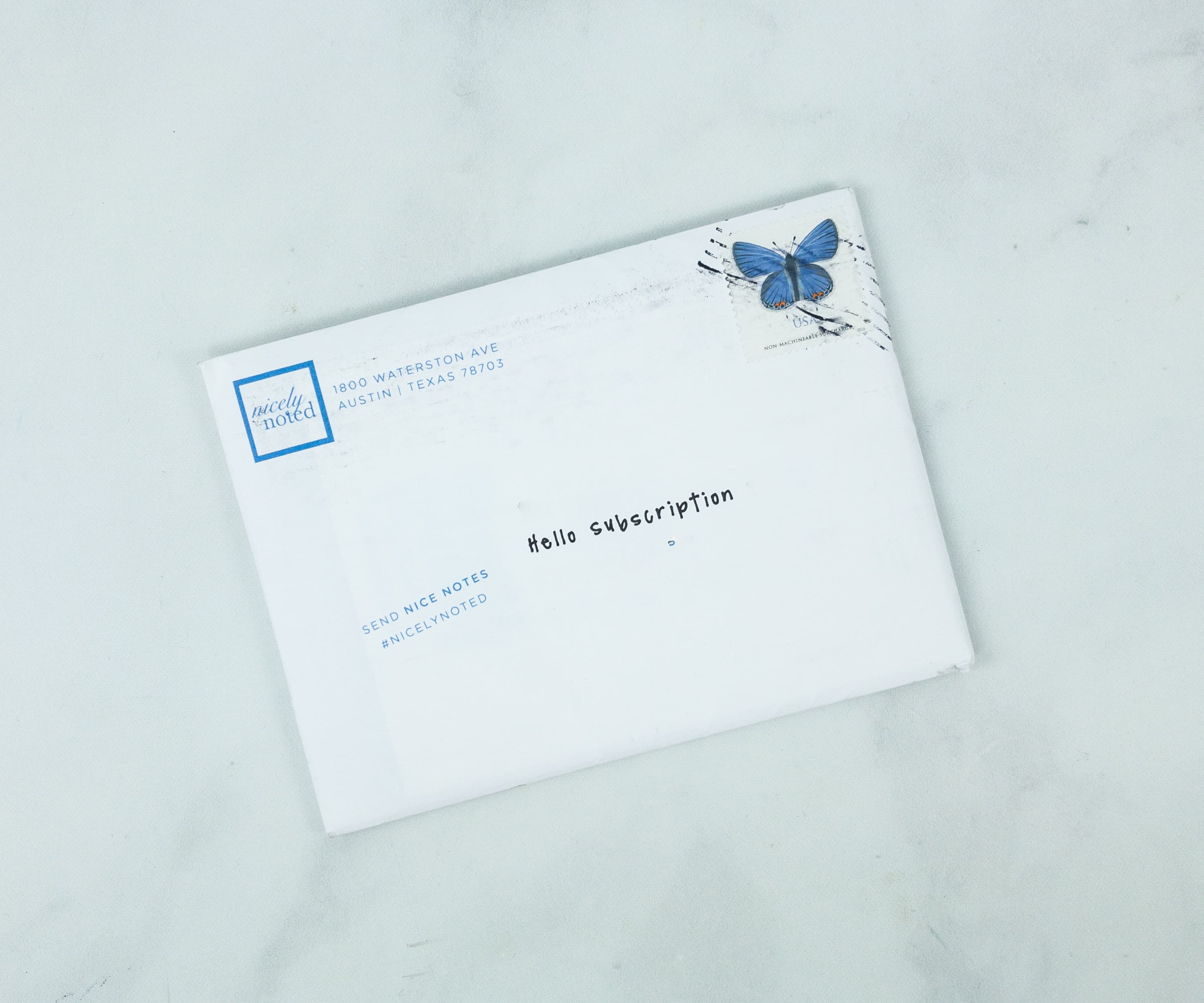 The packaging is simple, but what's important is that the items arrive in great condition.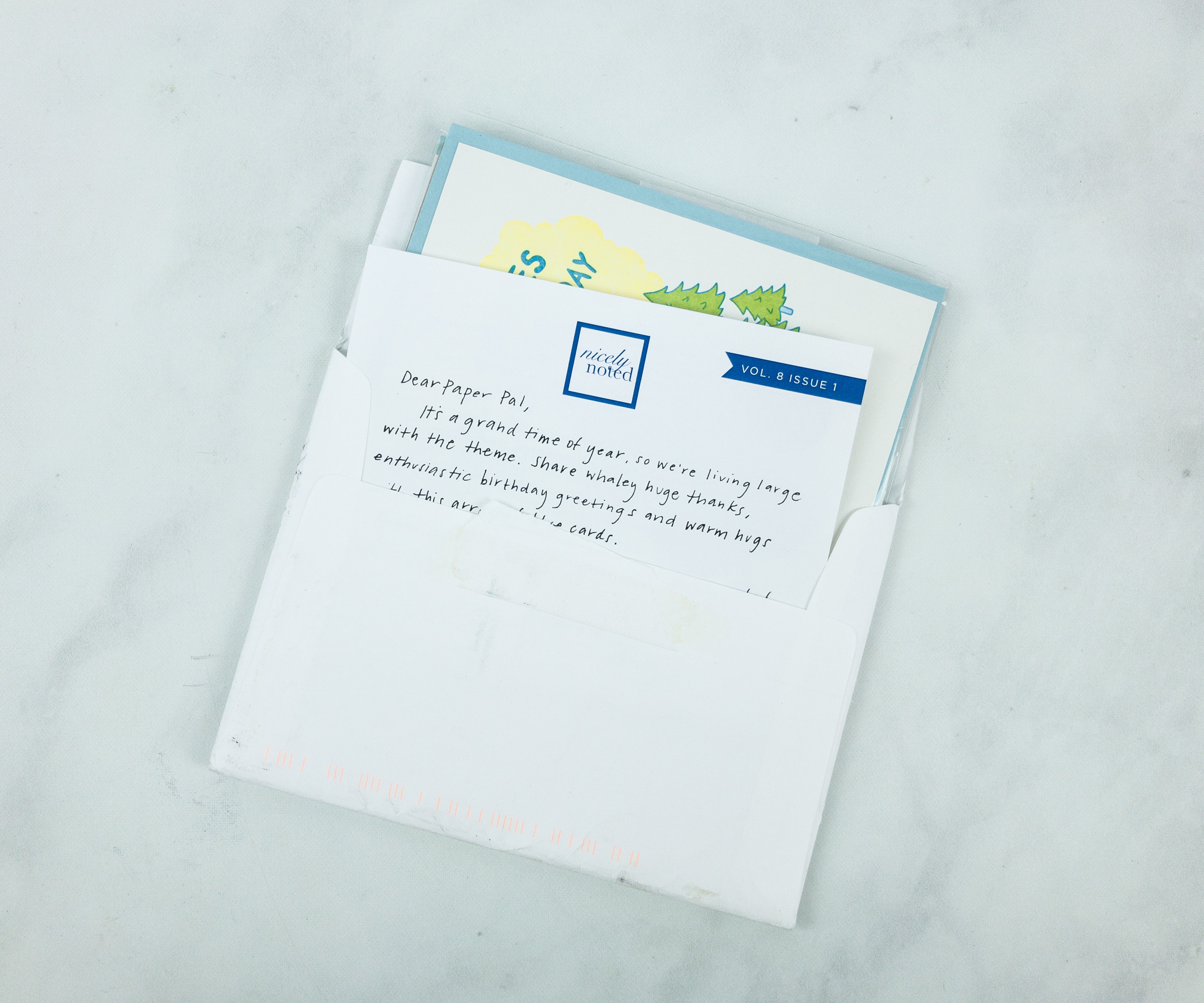 Everything fits a small white envelope.
There's a letter from Nicely Noted!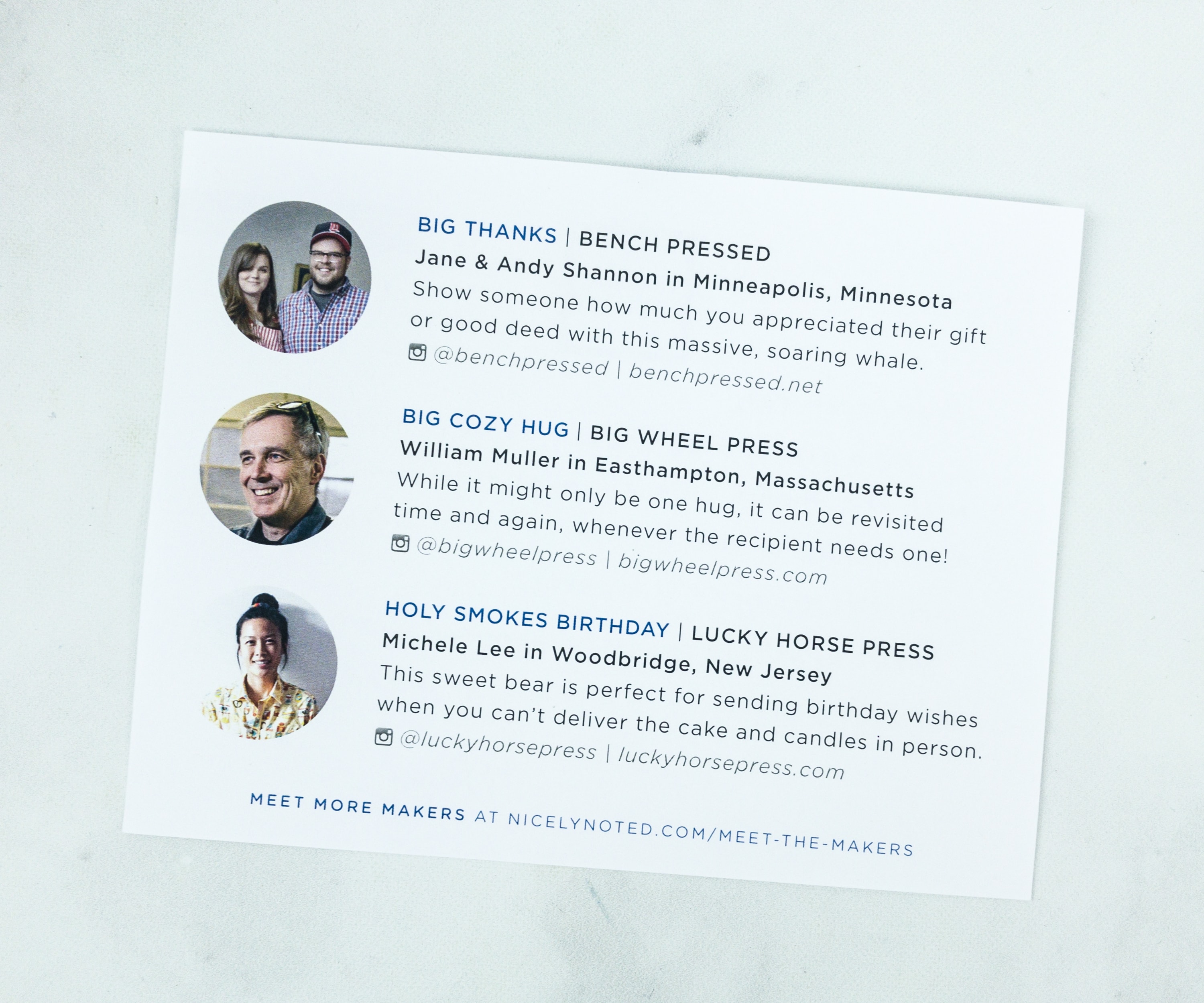 The card features artists behind this month's collection of letterpress cards. It's nice that Nicely Noted introduces their artists and the story behind them too.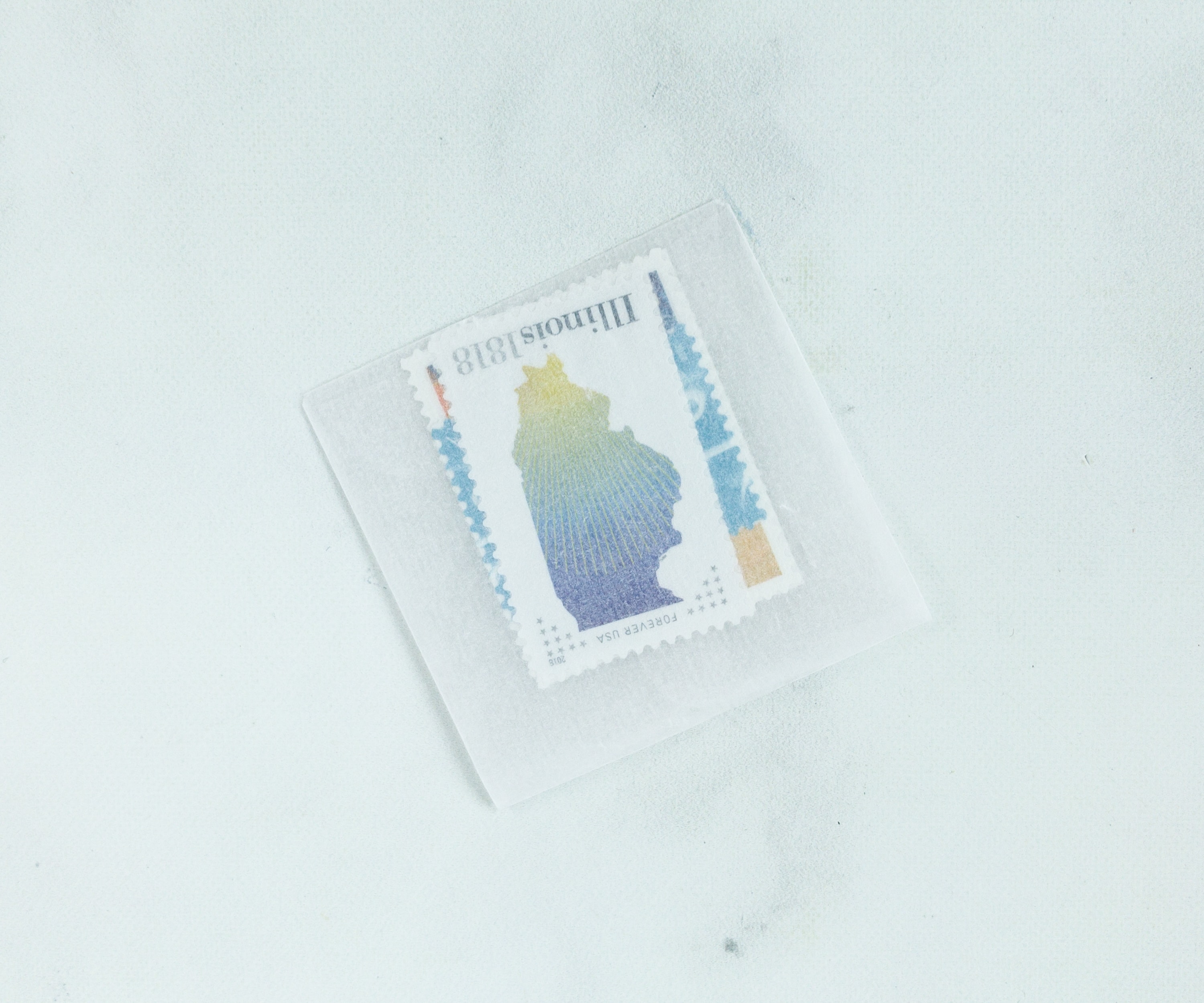 The stamps are packed in a transparent pouch.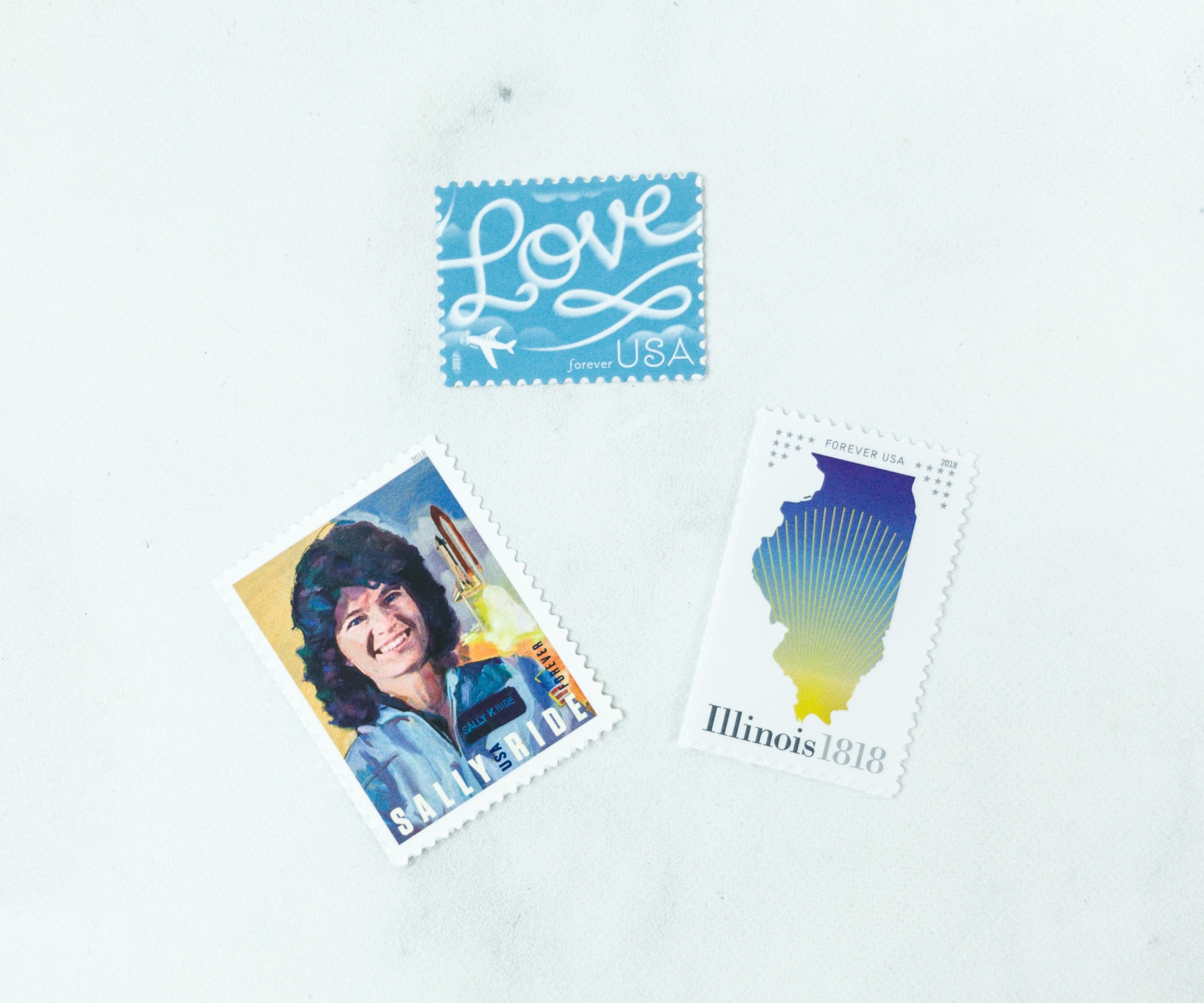 Mail Stamps. With every mailing, you will receive 3 stamps that you can mix and match with the cards.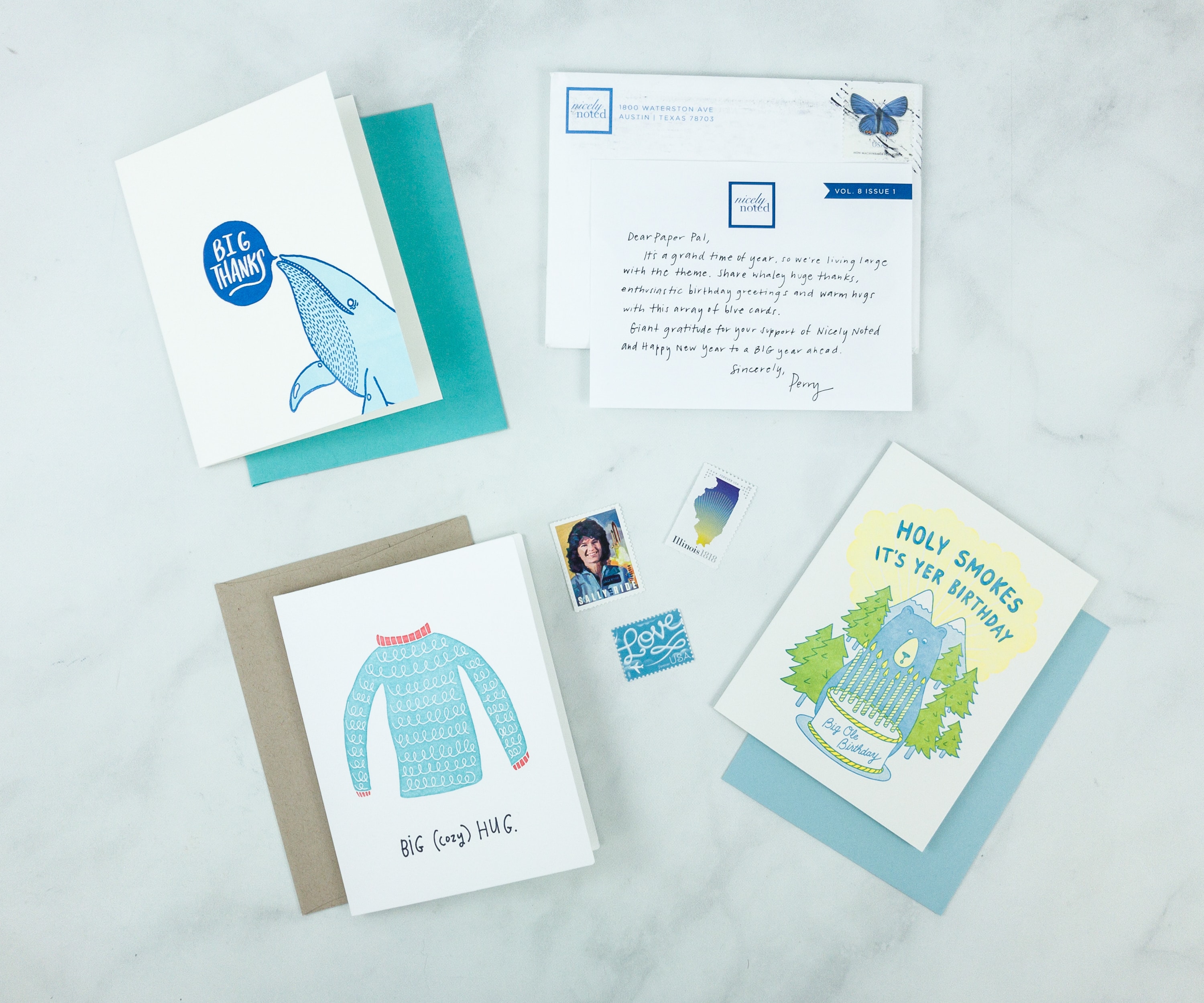 Everything I received this month!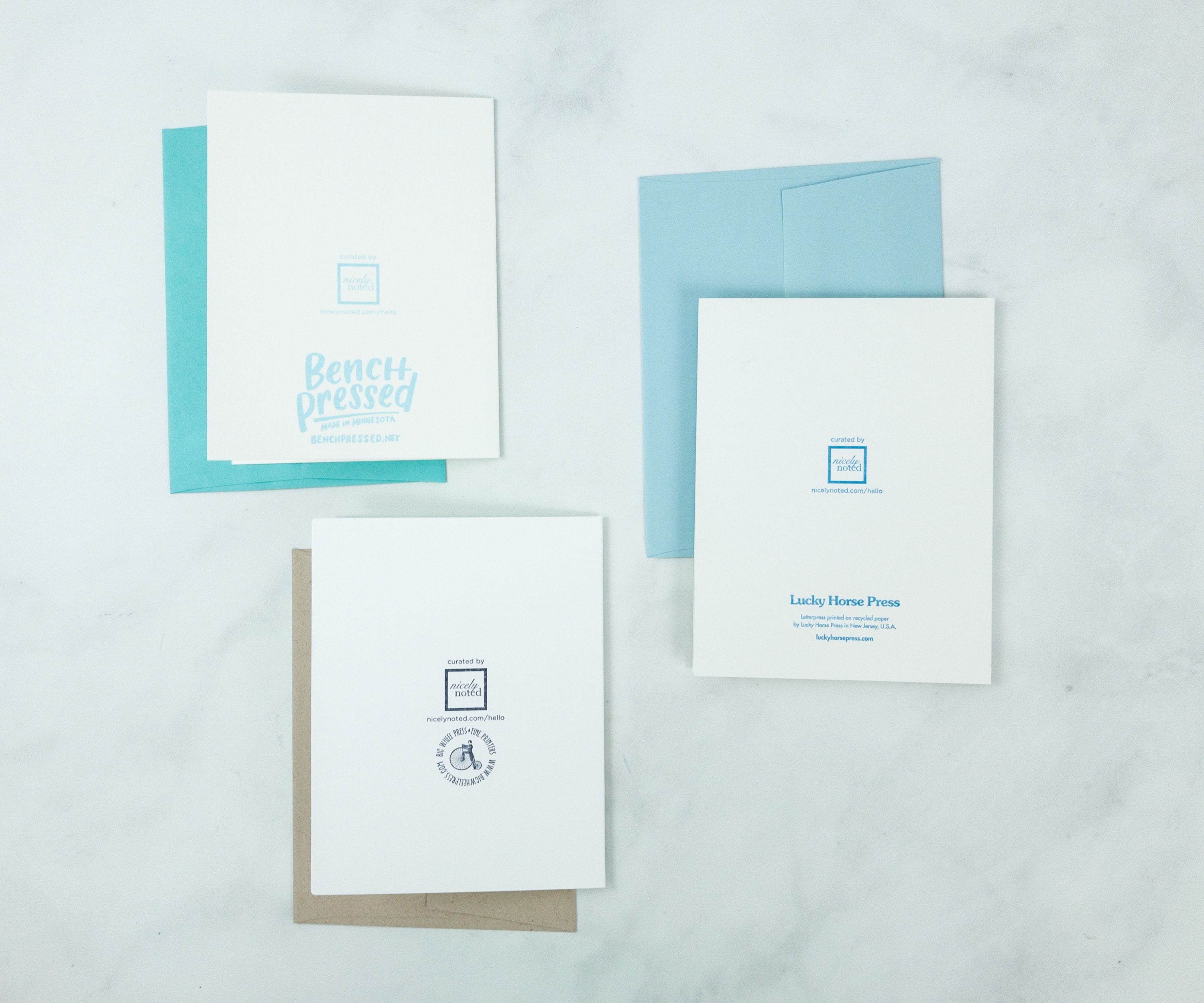 The cards are all stamped with the logo of the company, as well as the artists, so you will know where they came from. They also come with individual envelopes!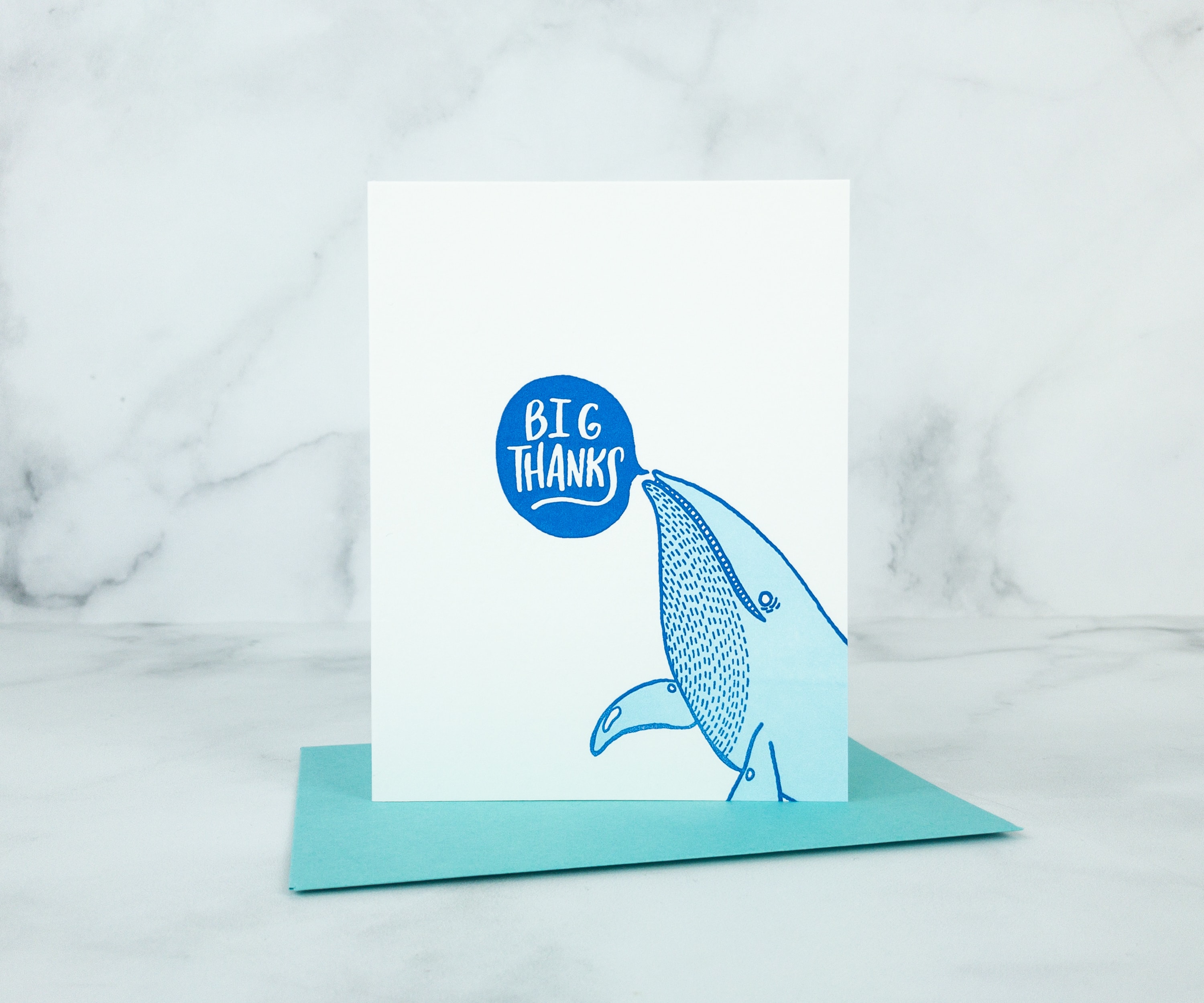 Bench Pressed Big Thanks Card ($5) There is nothing bigger in this world than a blue whale and it is the perfect illustration if you have a big appreciation for someone. I like this card because it's cute and witty!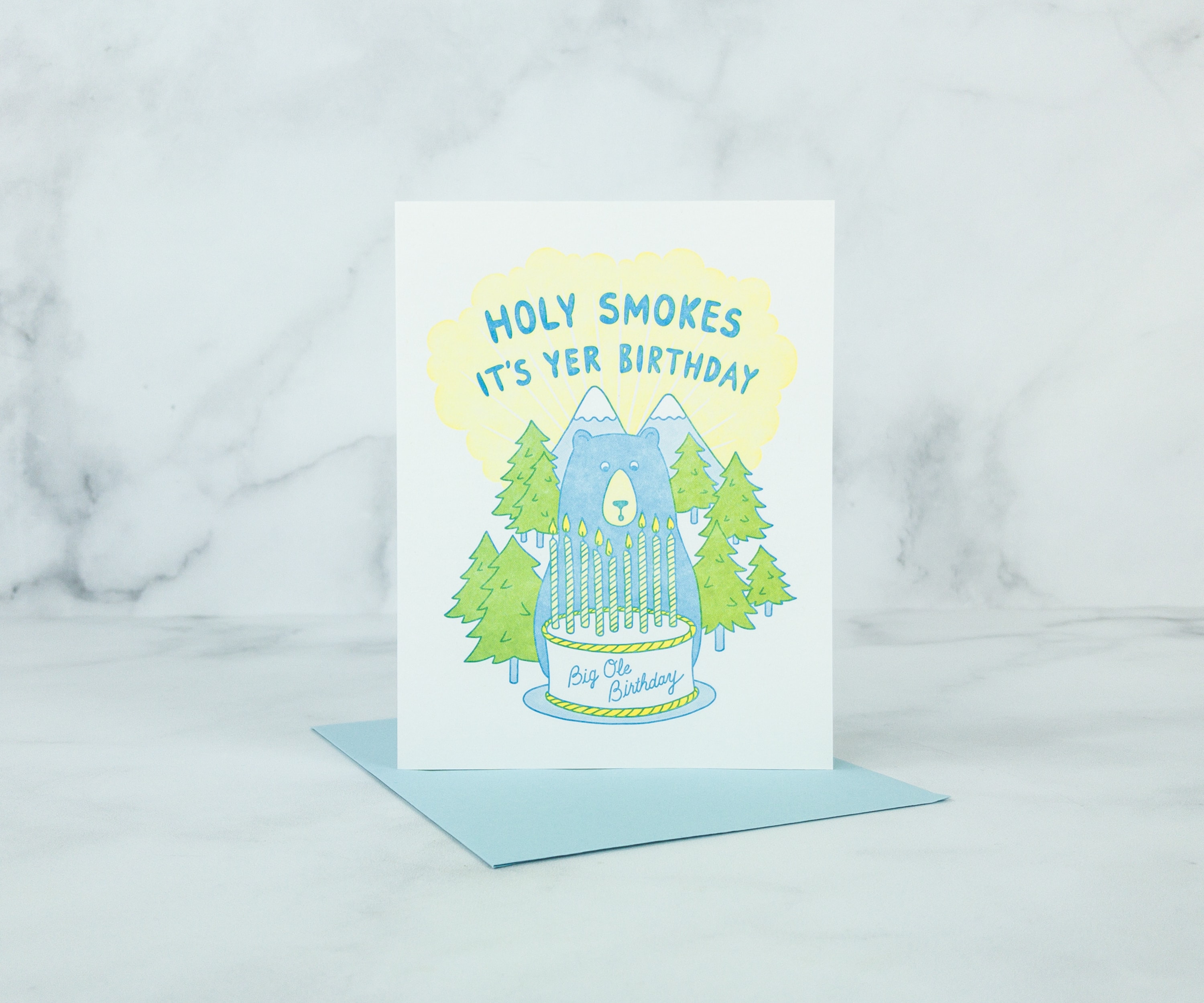 Lucky Horse Press Holy Smokes Card Birthday Card ($5) It's going to be a bear-y good birthday for anyone who receives this cute card. There's a big bear with a cake on the cover and it's really adorable!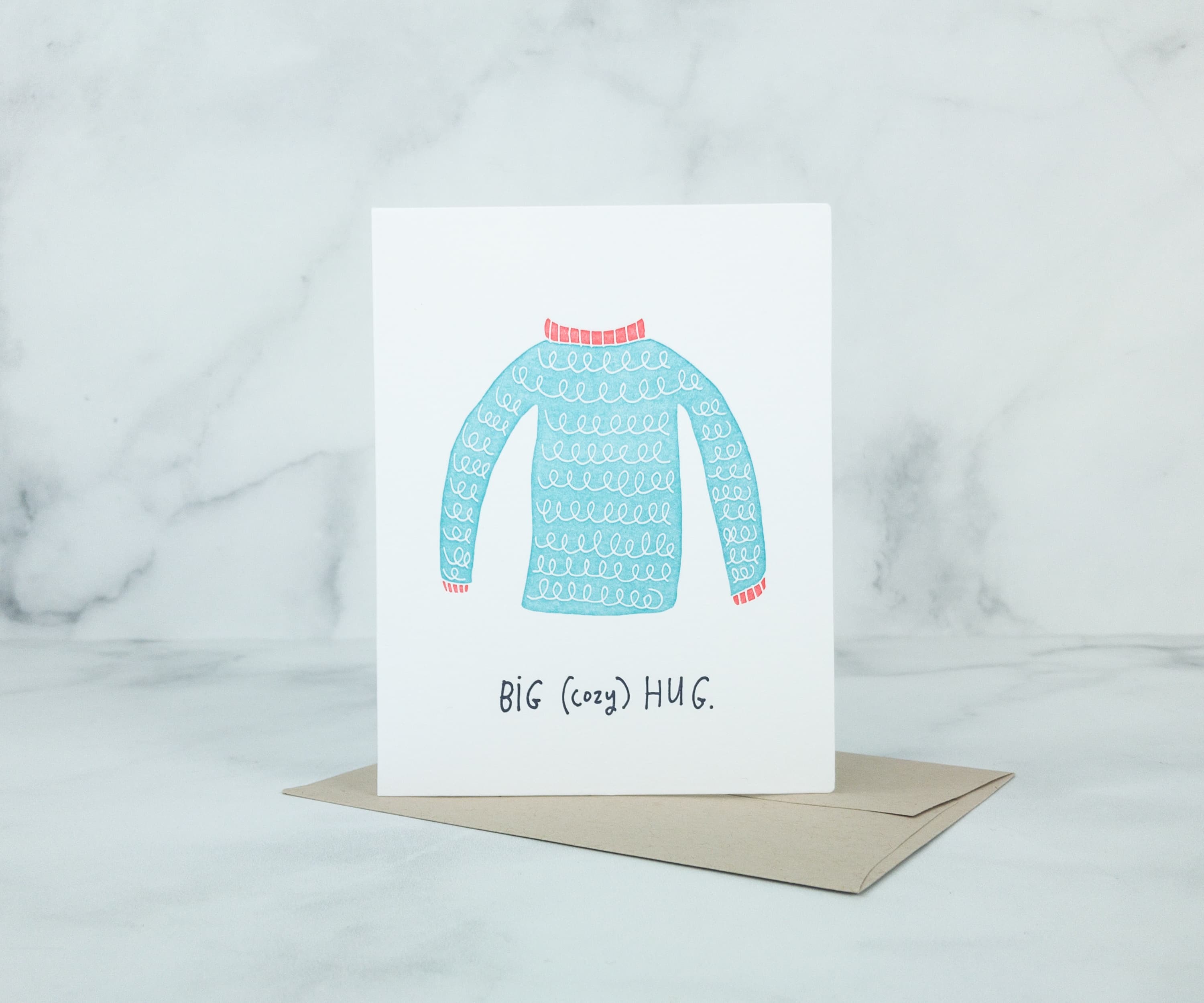 Big Wheel Press Big (Cozy) Hug Card ($5.50) Nothing is cozier than big hugs and fuzzy sweaters in winter. This lovely card is great if you want to make someone feel that warmth!
Nicely Noted's collection of cards for this month are adorable and meaningful. I love the illustration on each card, as well as the variety of the curation. There's one birthday card, one thank you card, and a sweet card to cheer up or encourage somebody. I'll definitely use all of these soon, along with the matching envelopes and the stamps!
What do you think of this month's cards?